South East Wales                                                                                              Photos by Hetty
Tintern to Brockweir
19th July 2021                                Map of route
On a very hot day, we parked at Tintern Old Station by the River Wye, where old railway carriages host a shop and tourist information and the waiting room is now a cafe.
We walked along the old railway track to the bridge over the river and crossed to Brockweir in Gloucestershire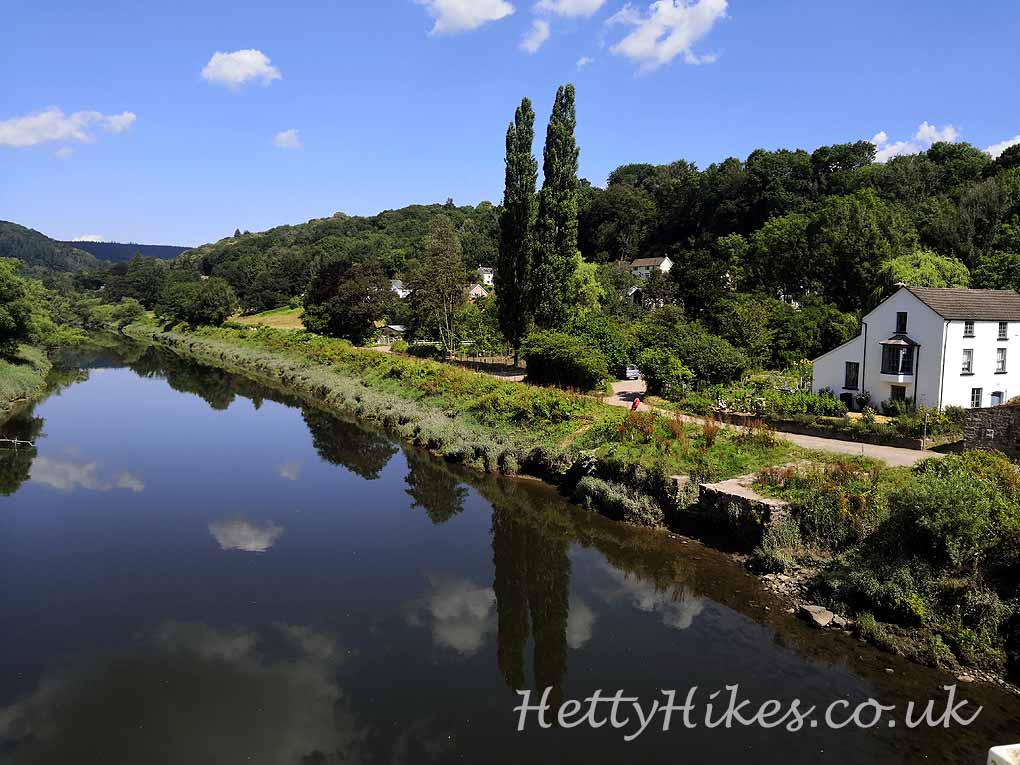 16th century Manor House and 14th century Monk's Hall
Brockweir Inn
Brockweir Moravian Church 1832
Back over the bridge to Wales then along the river bank to Tintern Old Station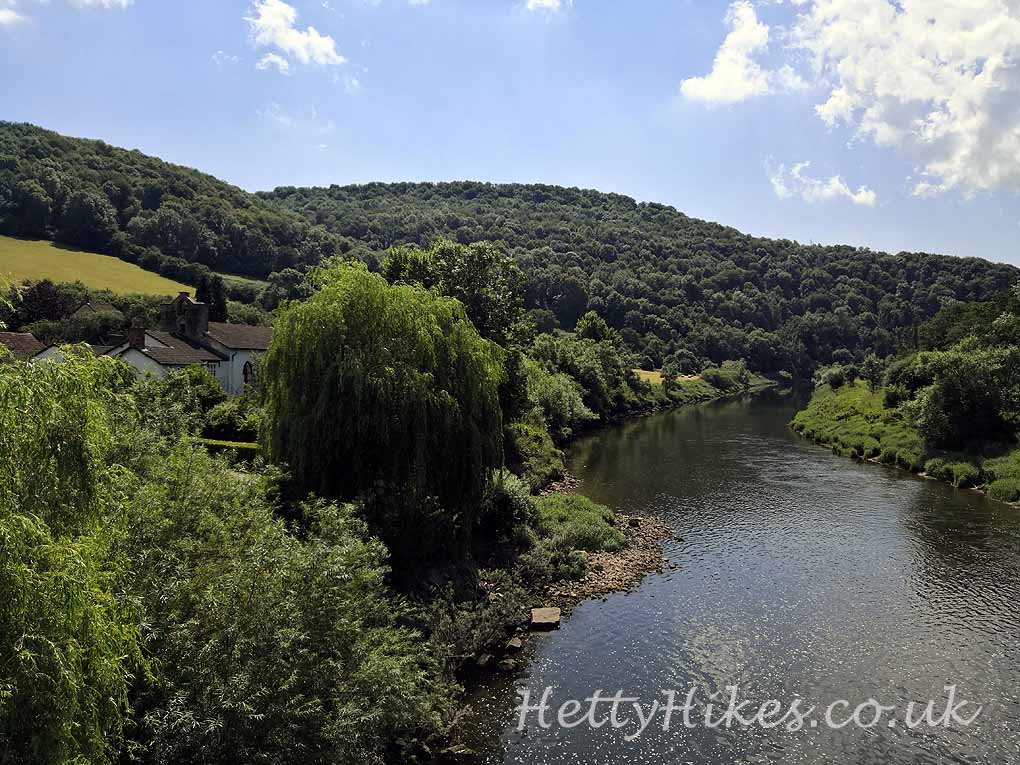 Back at Tintern Old Station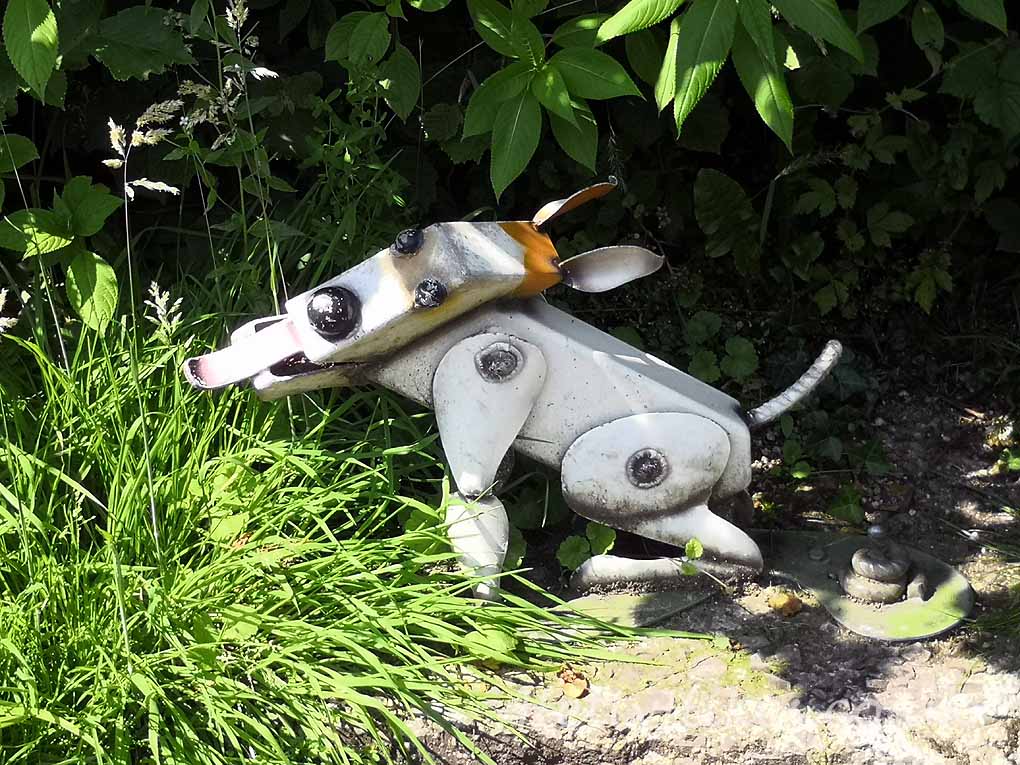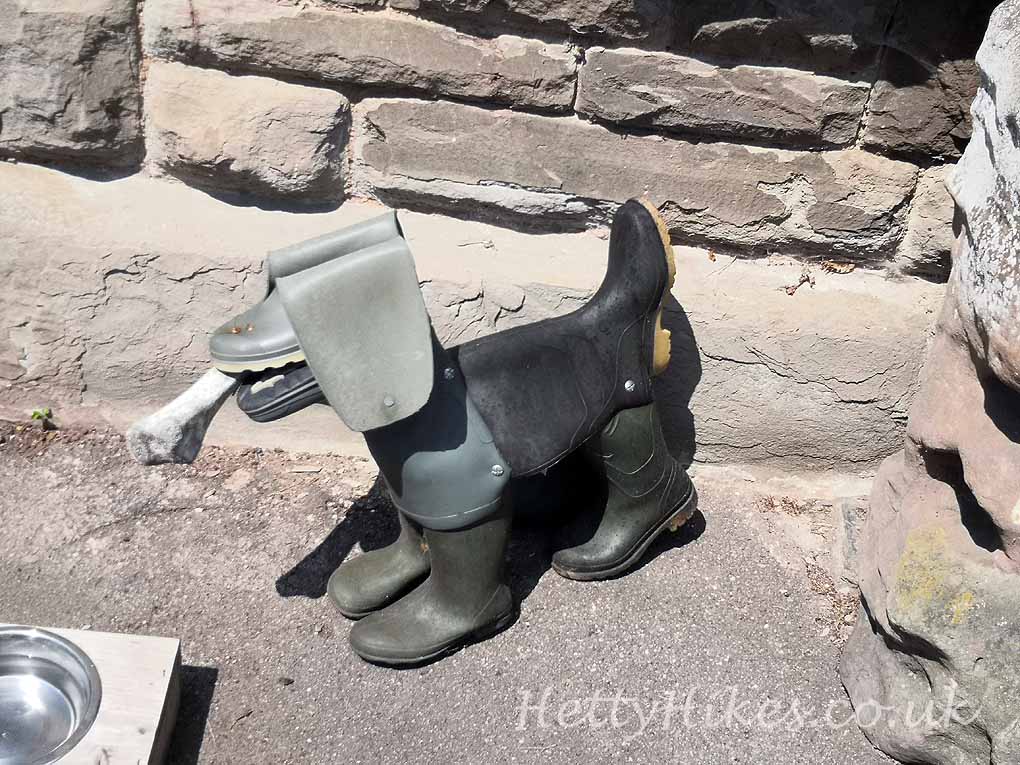 A huge deck chair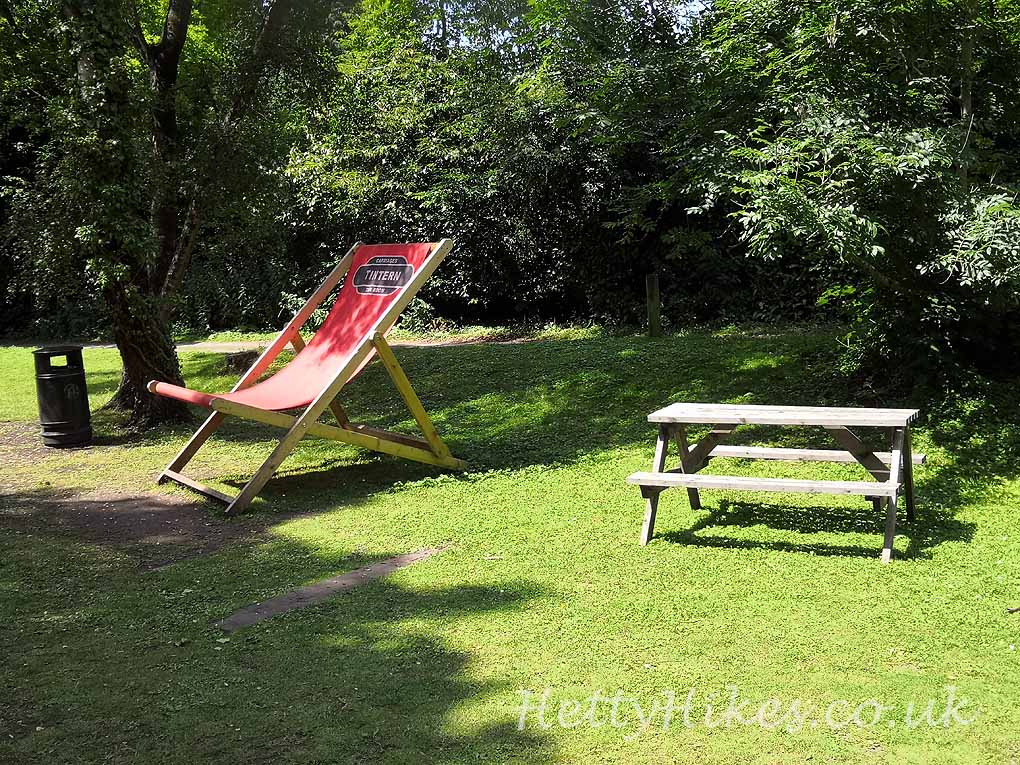 Sabrina and King Offa
Geoffrey (created the legend of King Arthur) ) and King Arthur
Queen Eleanor (Henry III's Queen) and King Tewdig (6th century King of Gwent)
*******************************************************
Tintern to Offa's Dyke
31st July 2020                                Map of walk
On a very hot day, we parked by Tintern Abbey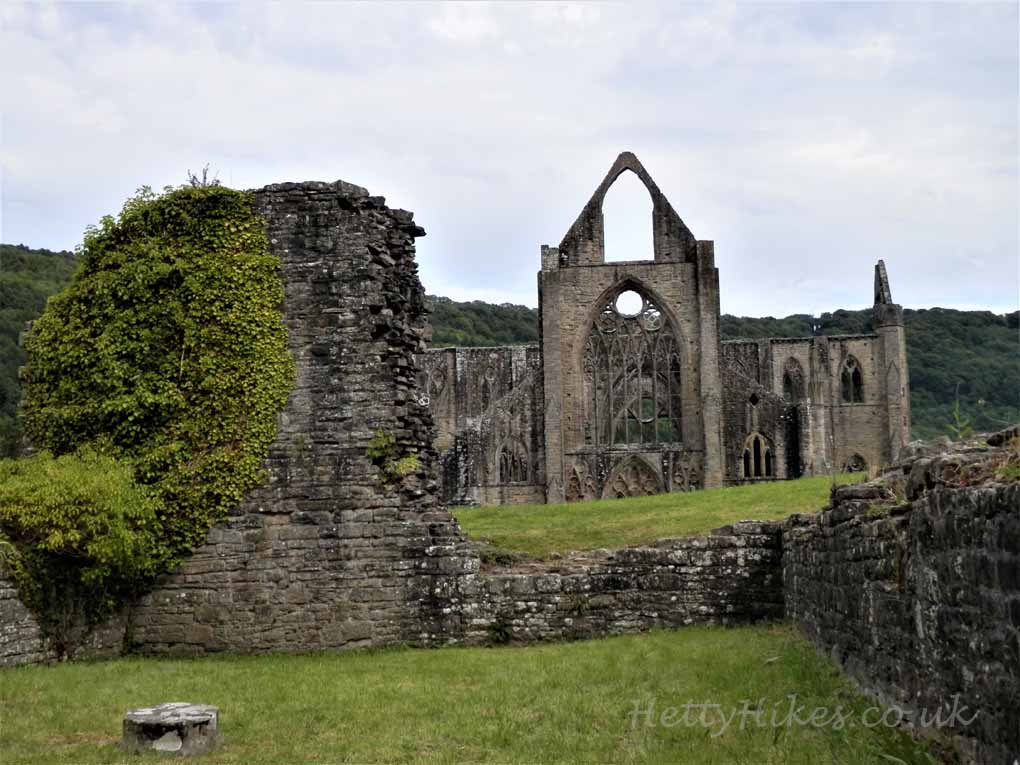 and walked past a Welsh Dragon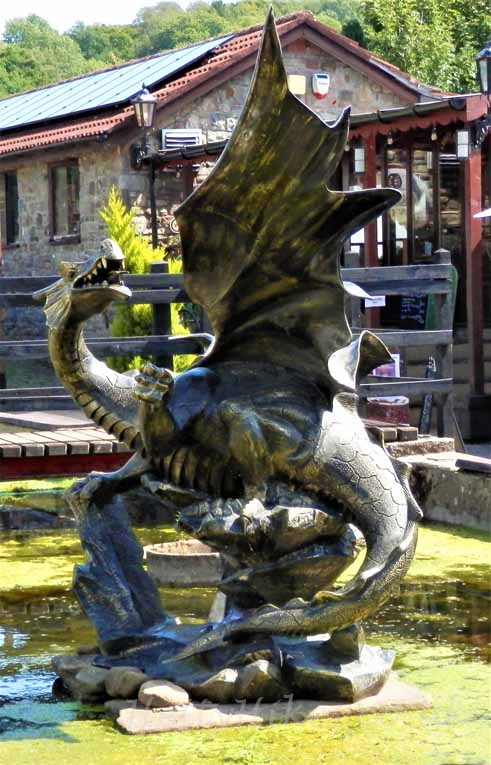 Crossing the River Wye on the former railway, but now footway, bridge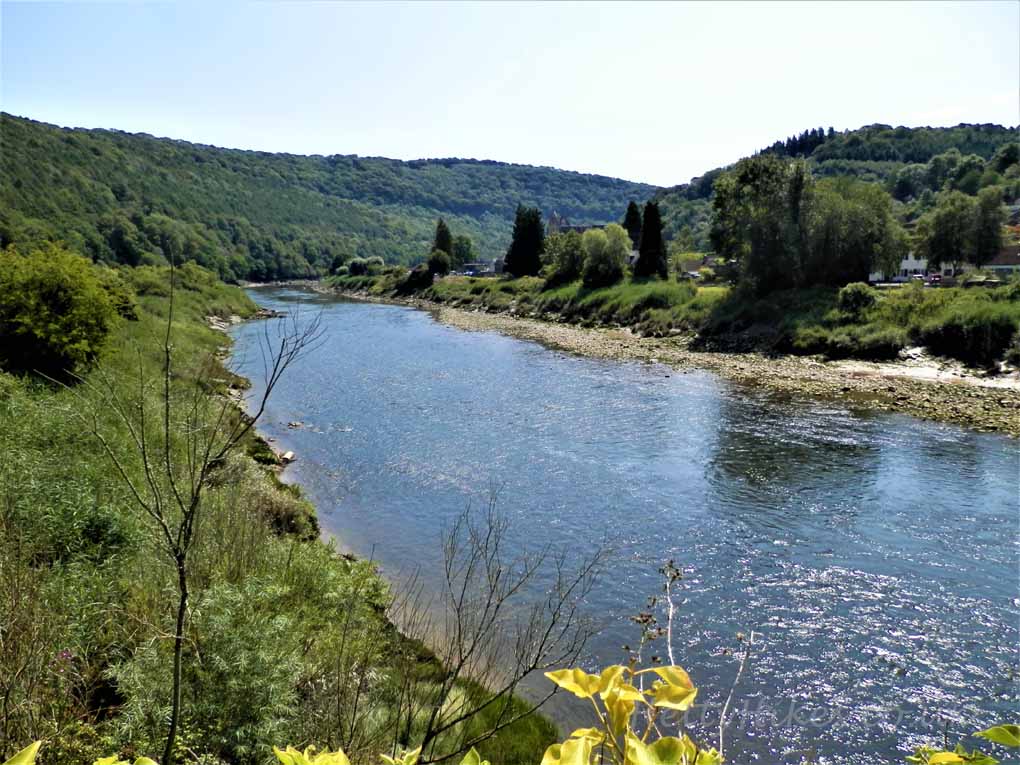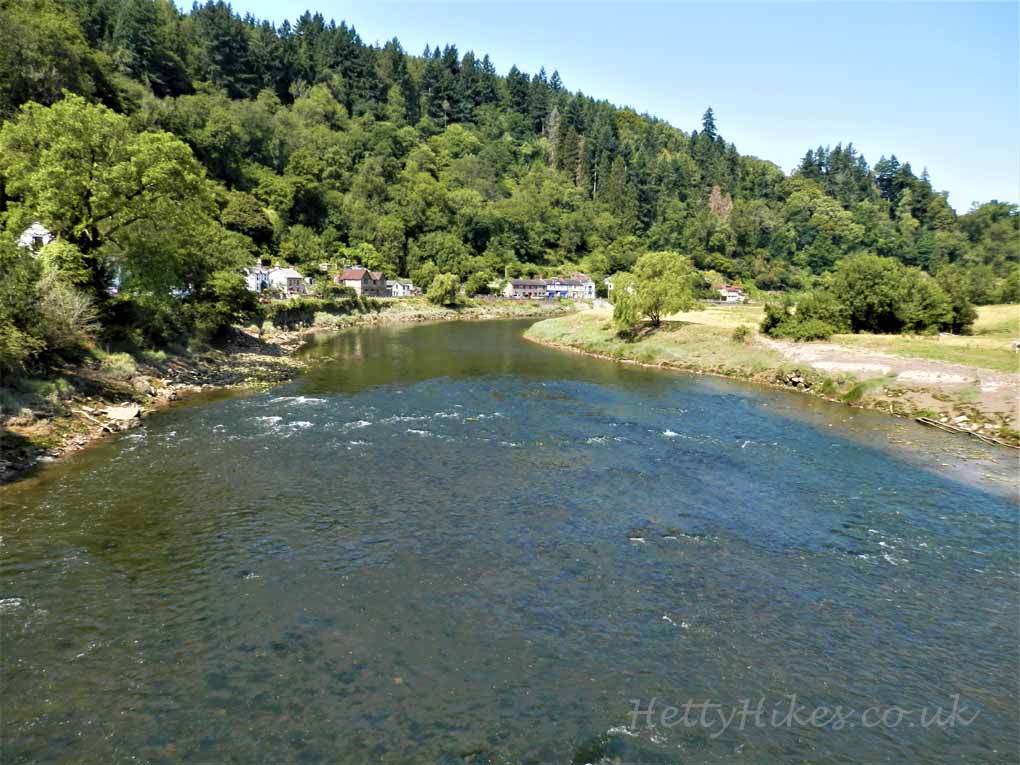 First we walked to Brockweir, then uphill onto the Offa's Dyke Path.
Walking south we reached this view point called the Devil's Pulpit, overlooking Tintern Abbey – that is the bridge we walked over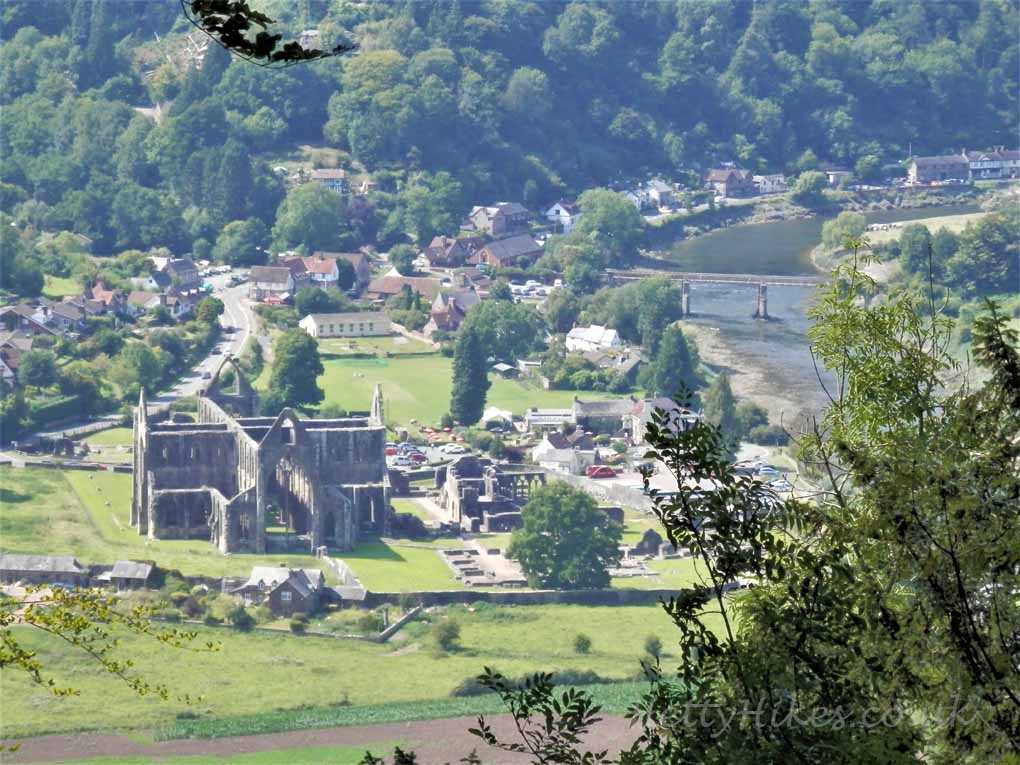 We are nearly back at the Abbey – but it is on the othe side of the river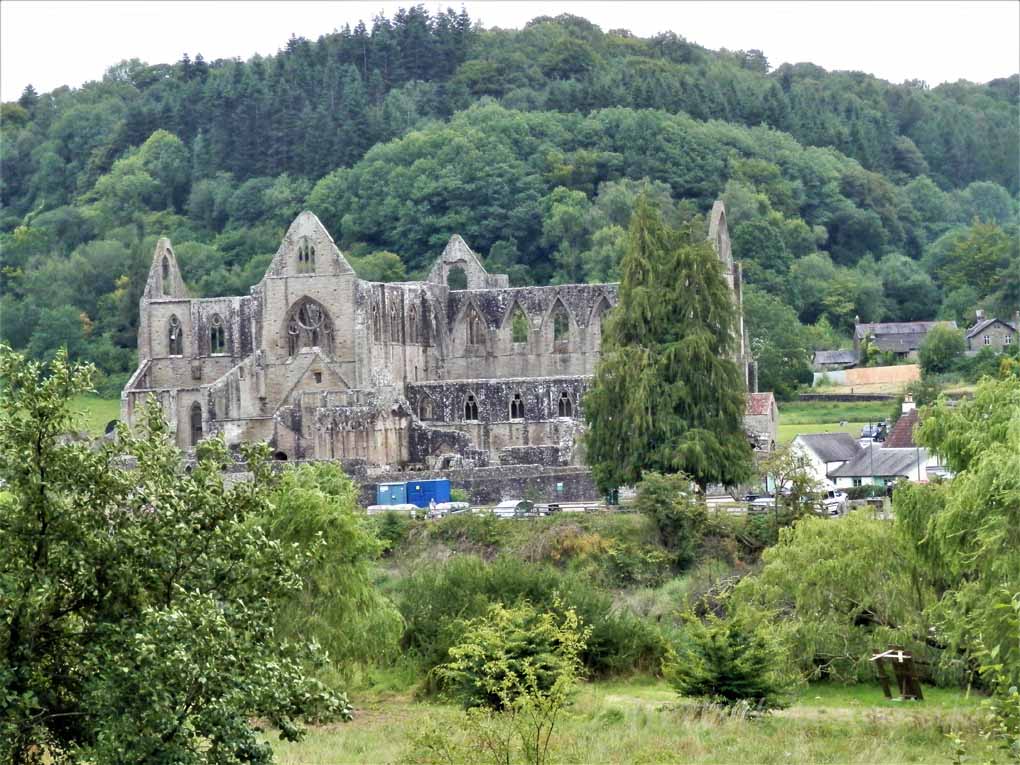 It was good to be walking under the trees most of the time, as it was one of the hottest days of the year.
>>>>>>>>>>>>>>>>>>>>>>>>>>>>>>>>>>>>>>>>>>>>>>>>>>>>>>>>>>>>>
A visit to Tintern Abbey
25th September 2015                                                                                 Tintern Abbey website
Tintern Abbey is by the River Wye and was another victim of King Henry VIII's English Reformation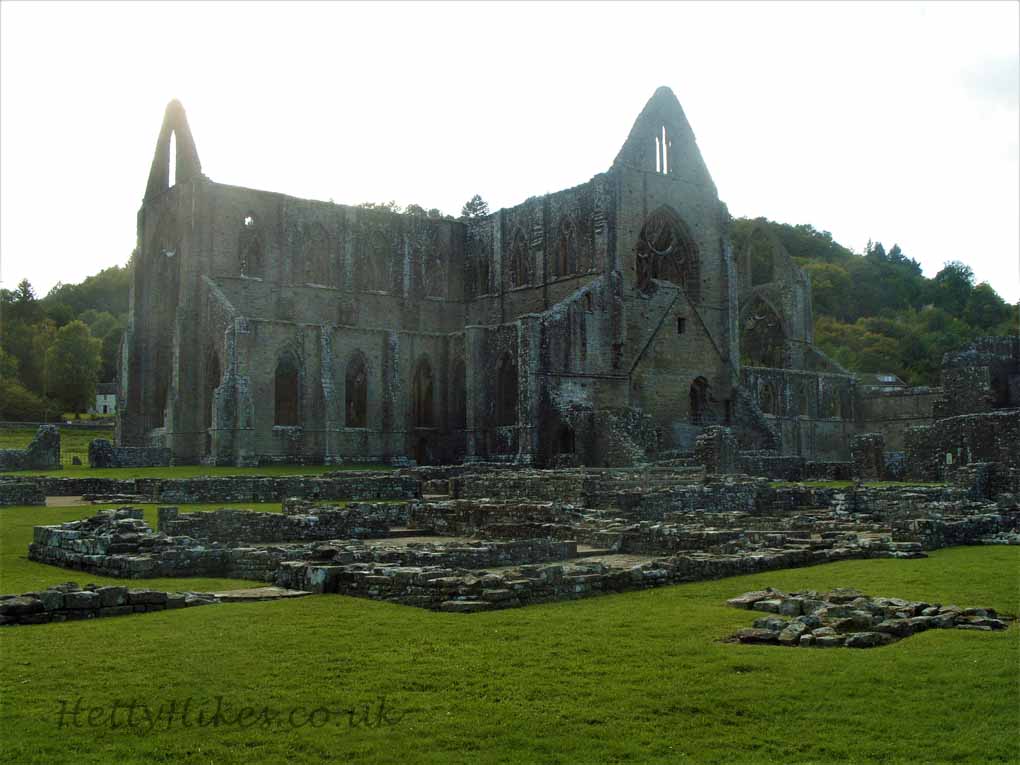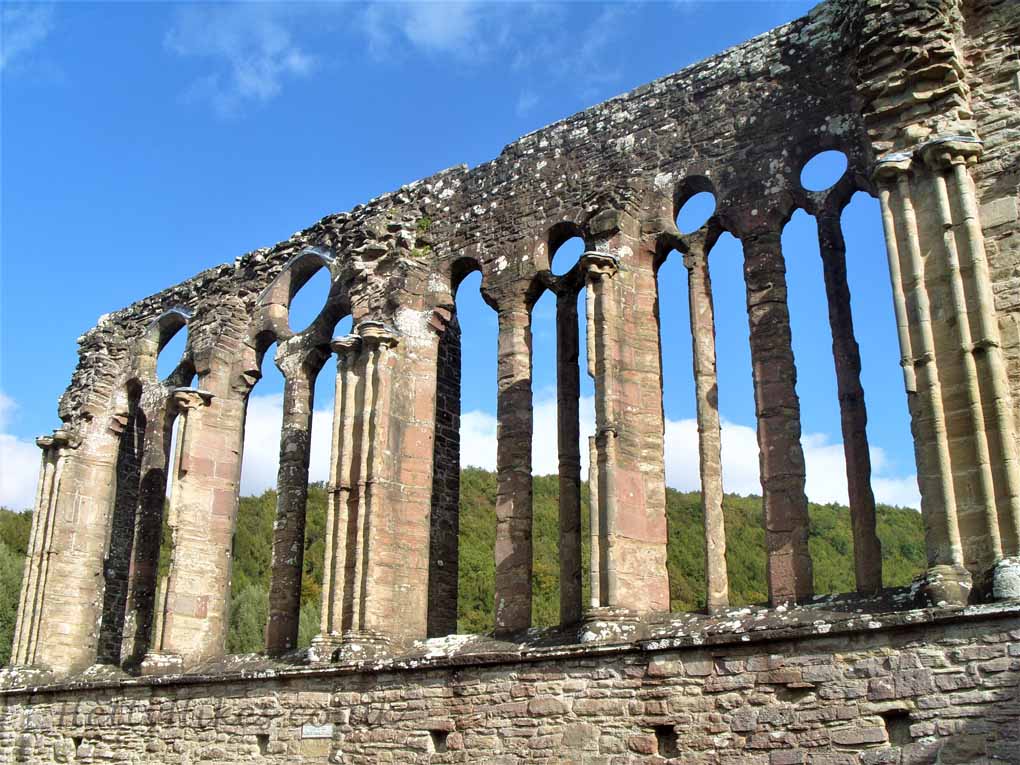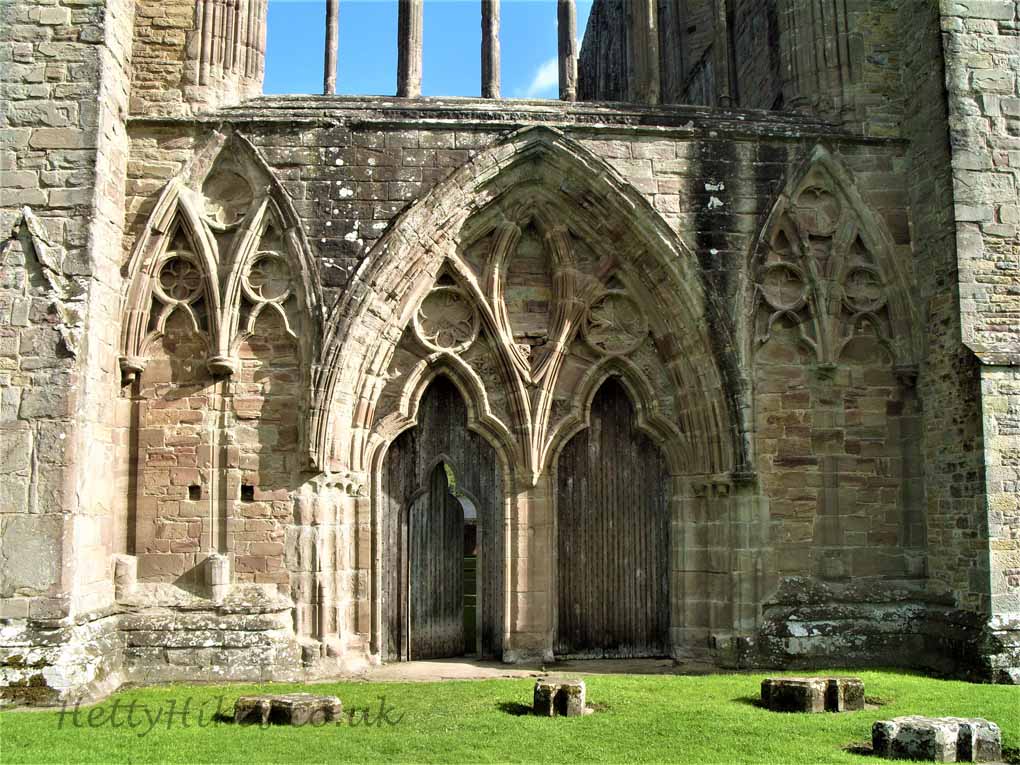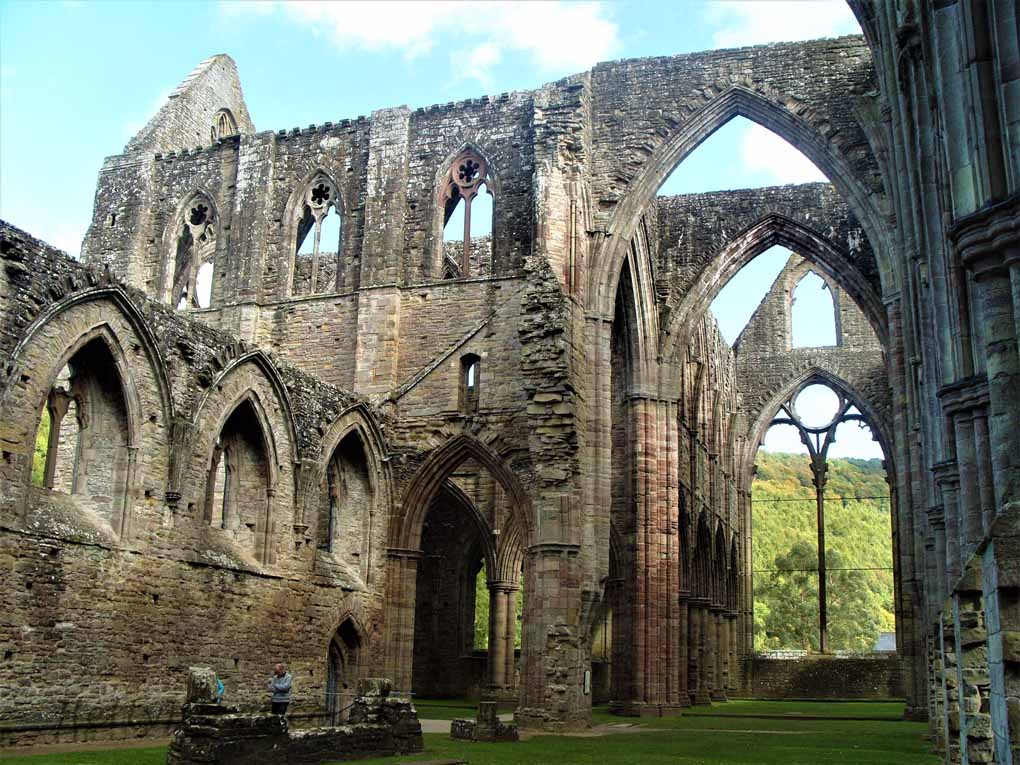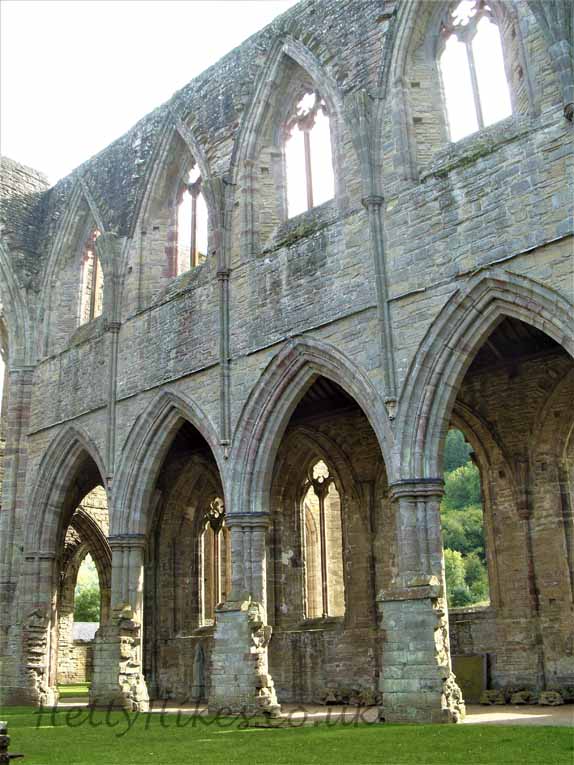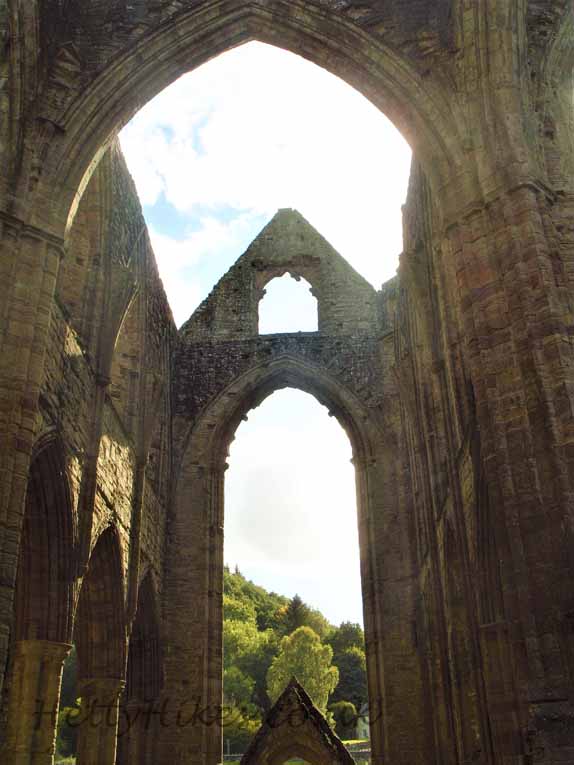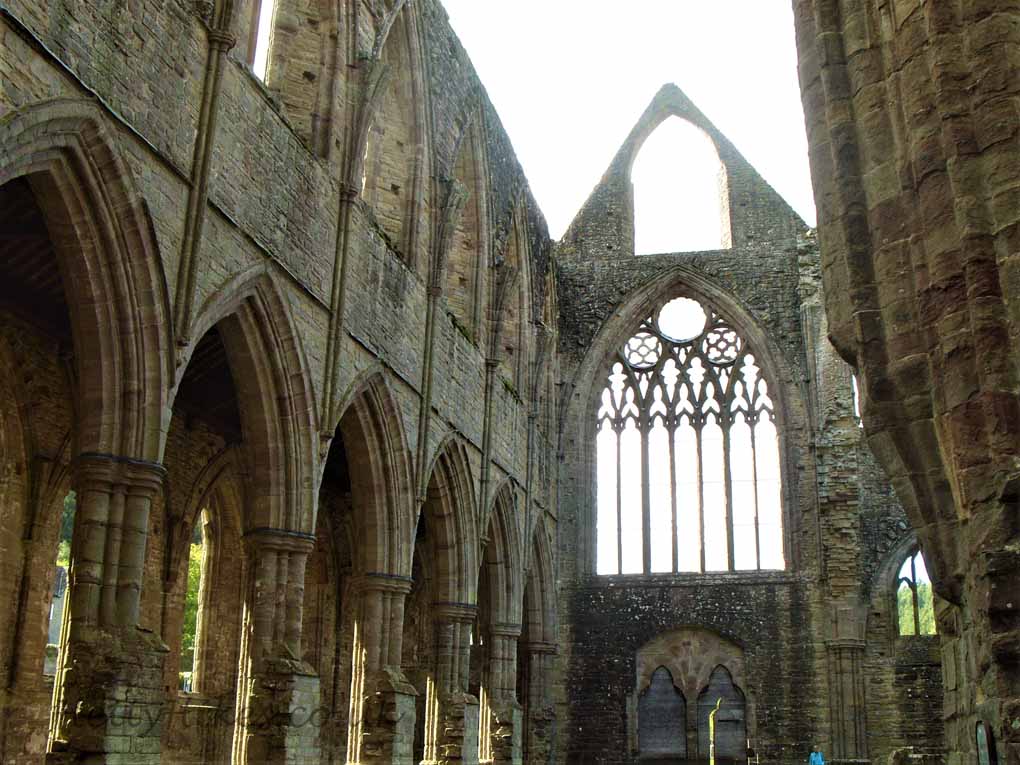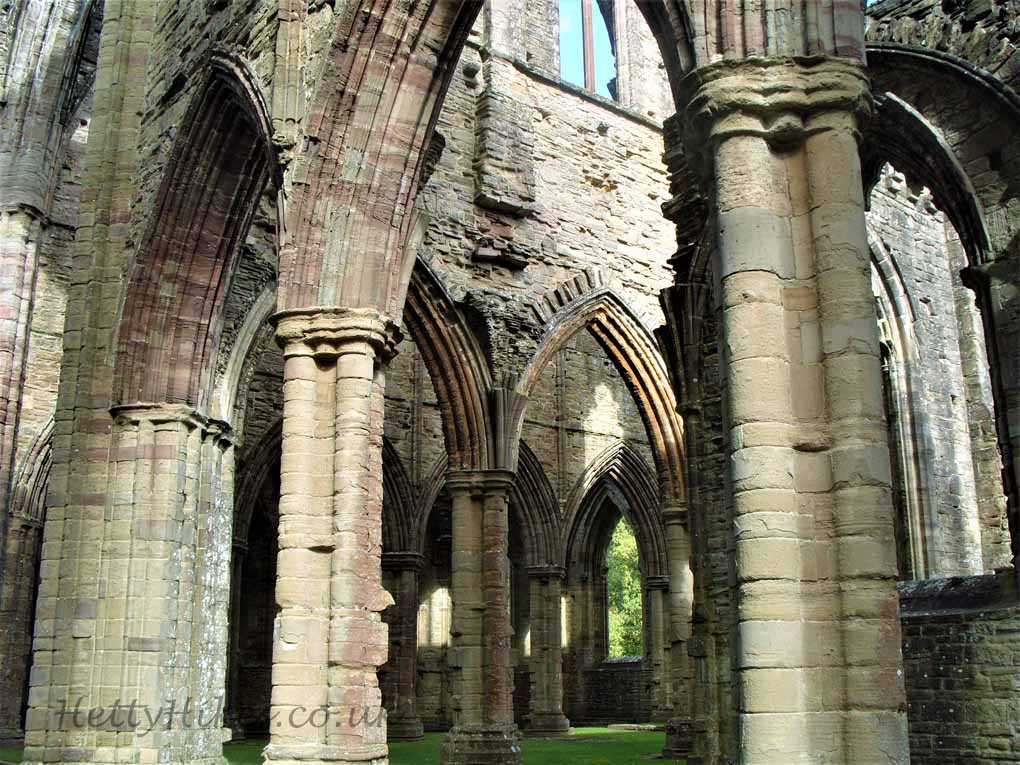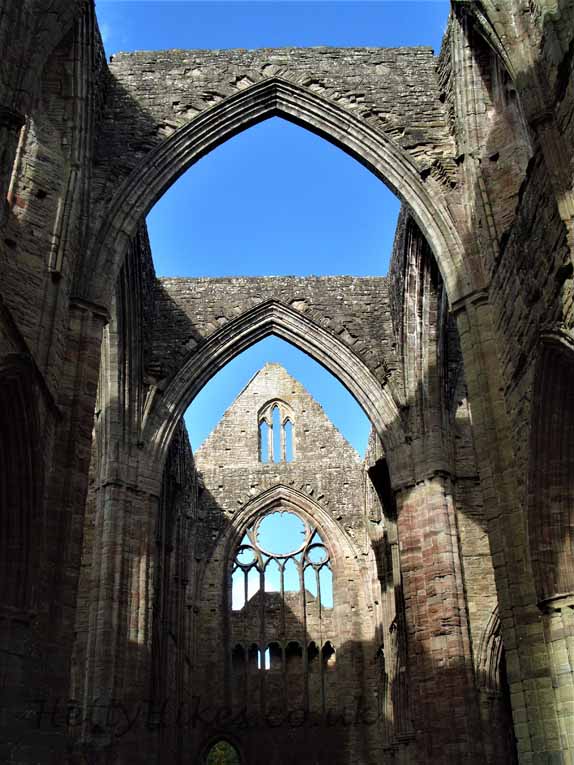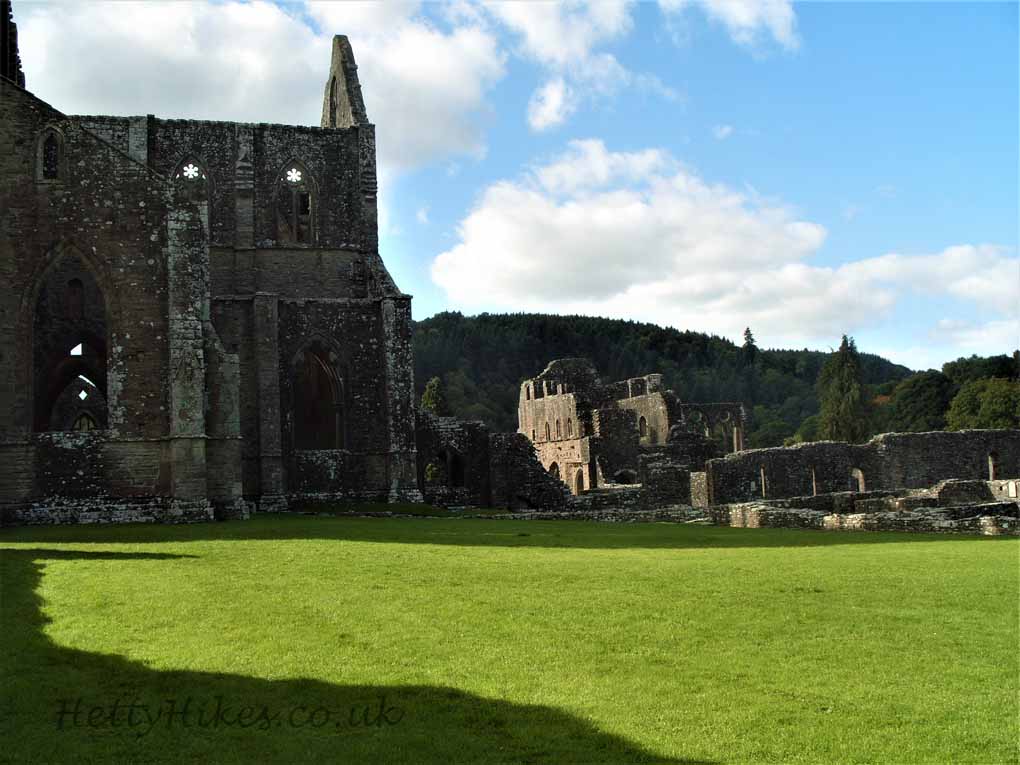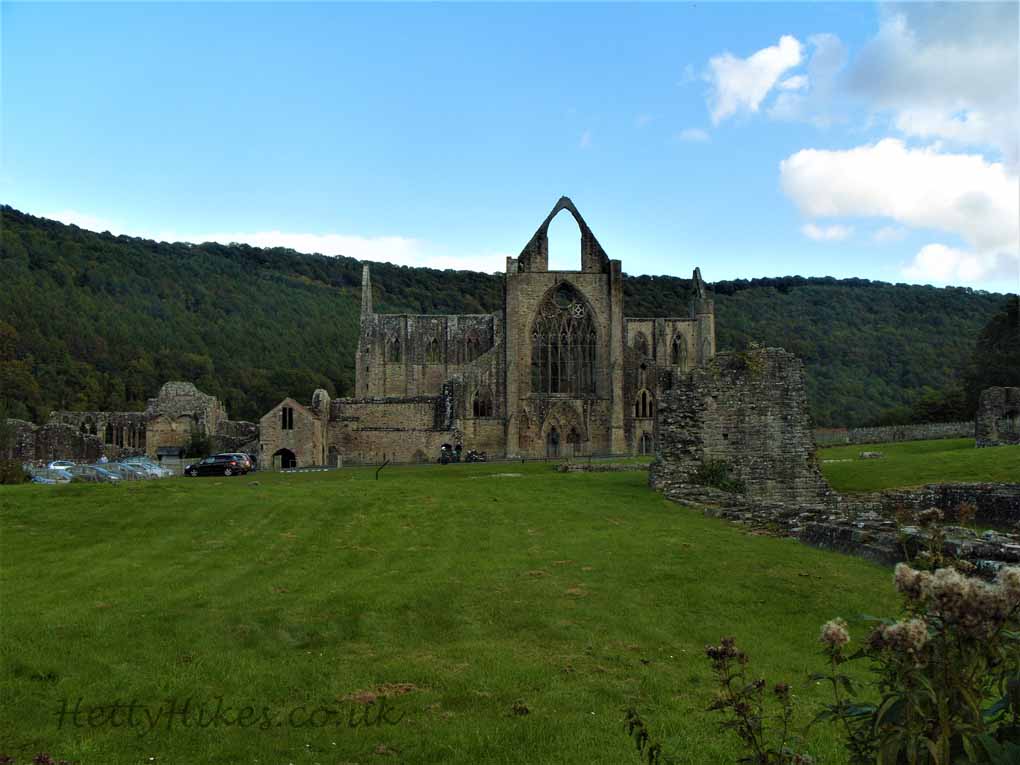 Nearby – Chepstow
All images on the website copyright of HettyHikes.co.uk