Denmark
Monday 15th September 2014                                                          All photos by Hetty
We took a bus to Copenhagen Central Station then a 30 minute train ride to Roskilde – former medieval capital city.
Click here for Denmark map. You can zoom in
We used these walking tours as a basis for our day:
Click here for map of our walk. Distance 6 miles. Time 7 hours (including museum visit)
From the station we walked to the Vor Frue Kirke (Church of Our Lady), built end of 11th century; the convent was destroyed in the 1600s.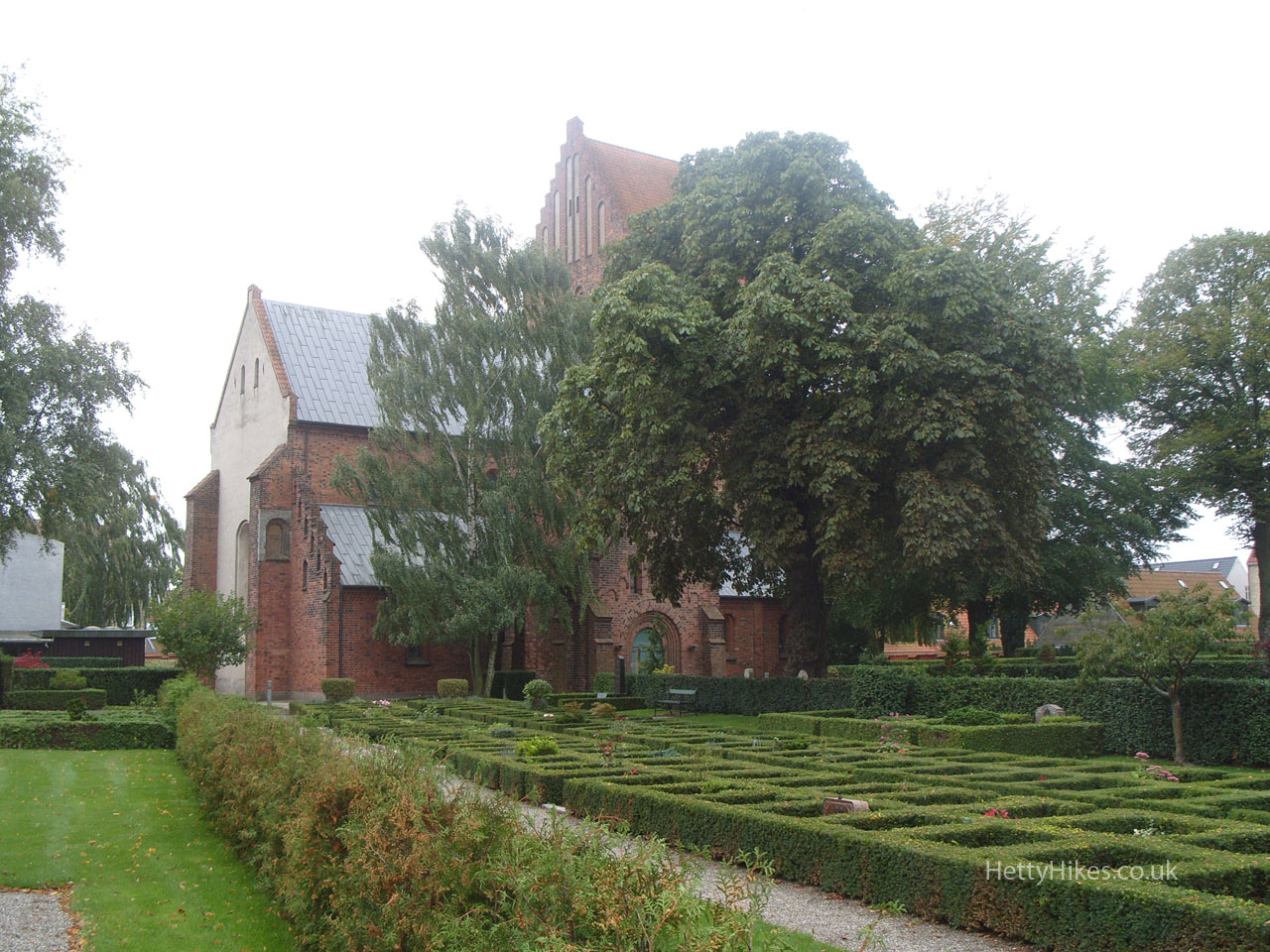 Town hall – the tower, built c.1500, was the tower of Skt. Laurentil Kirke (St Lawrence Church)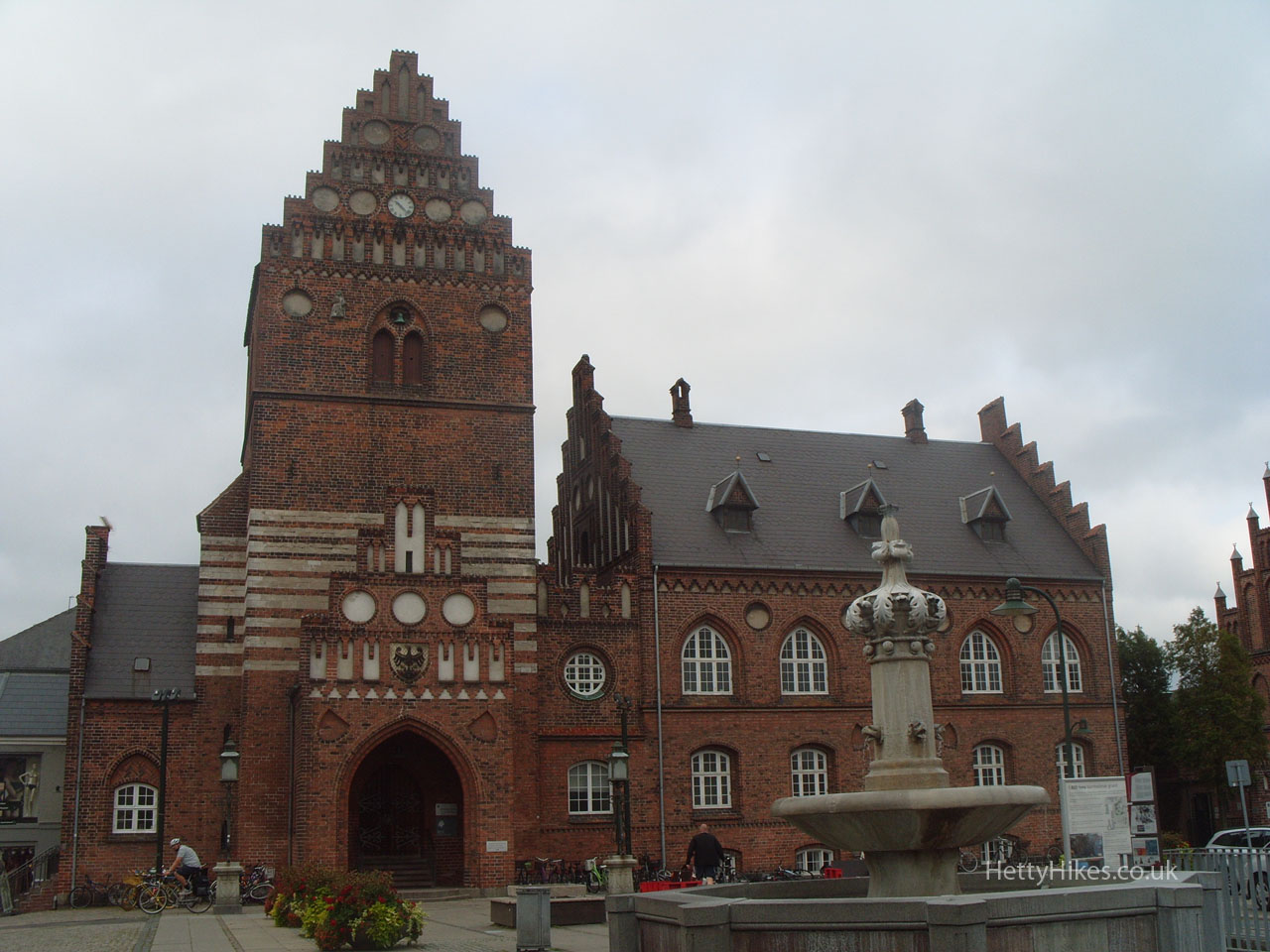 Roskilde Domkirke (cathedral) is on the UNESCO's World Heritage list (this building was started in 1170). It has the tombs of over 40 kings and queens of Denmark.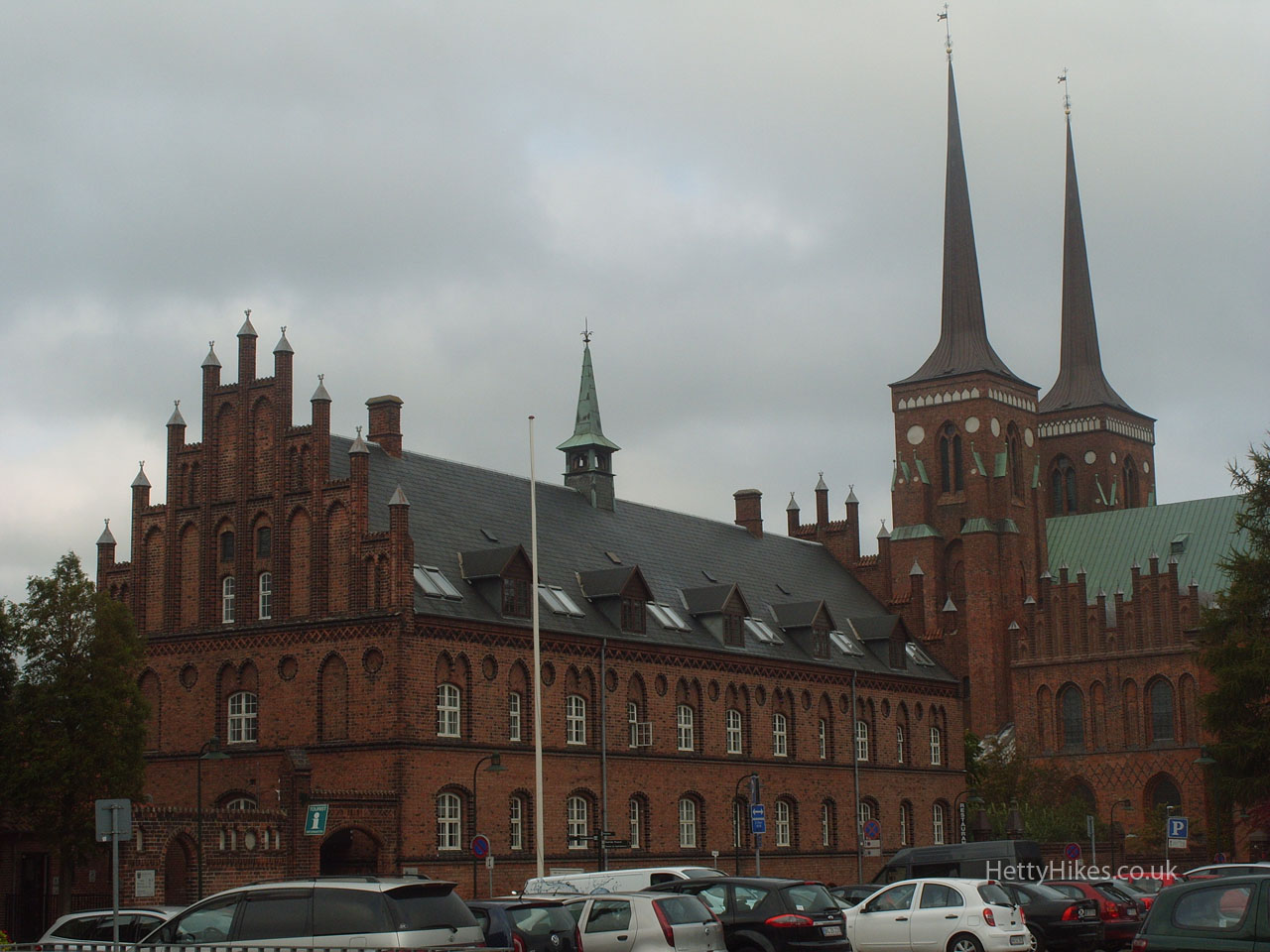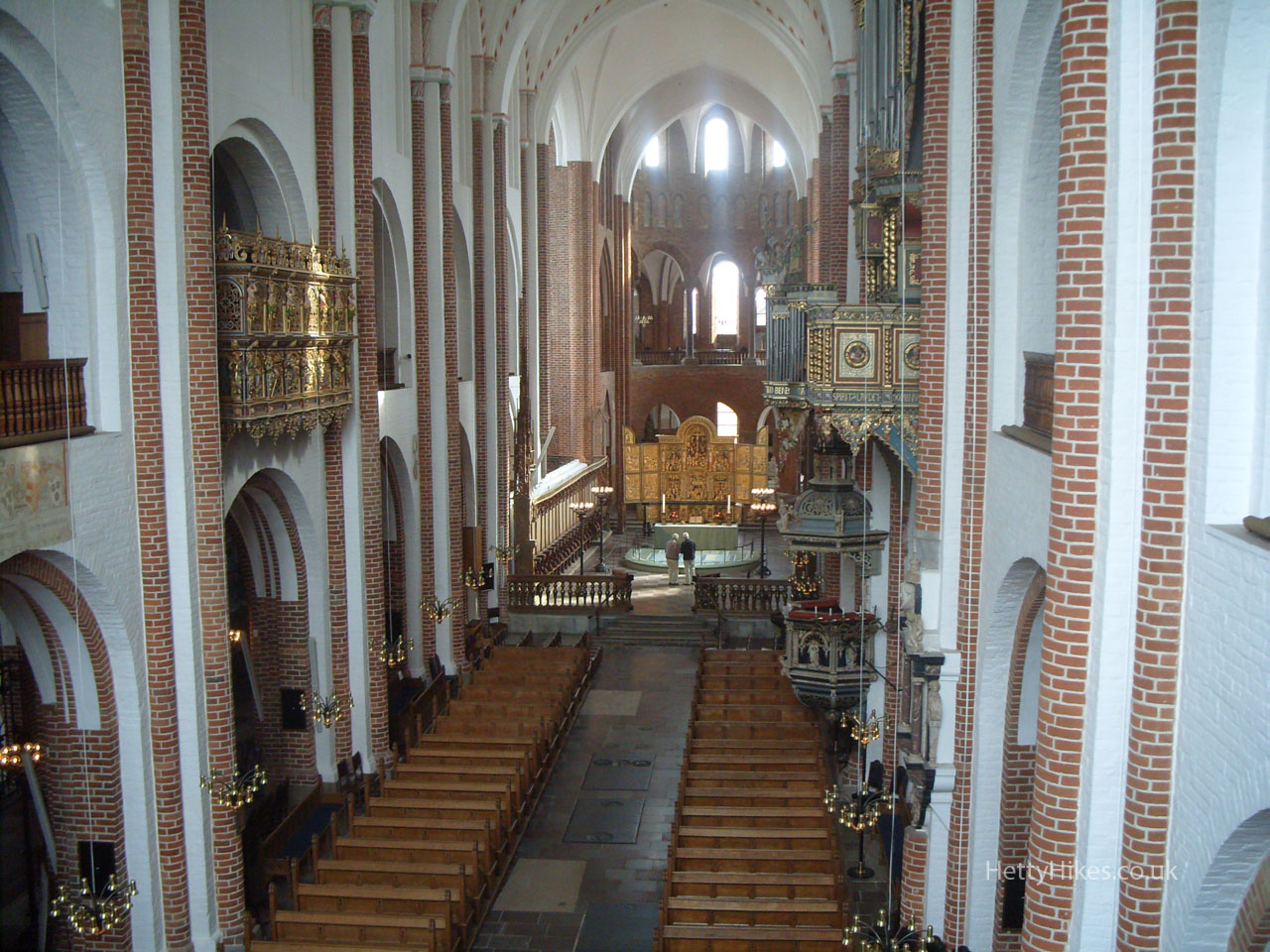 King Christian 4's private box (c.1600)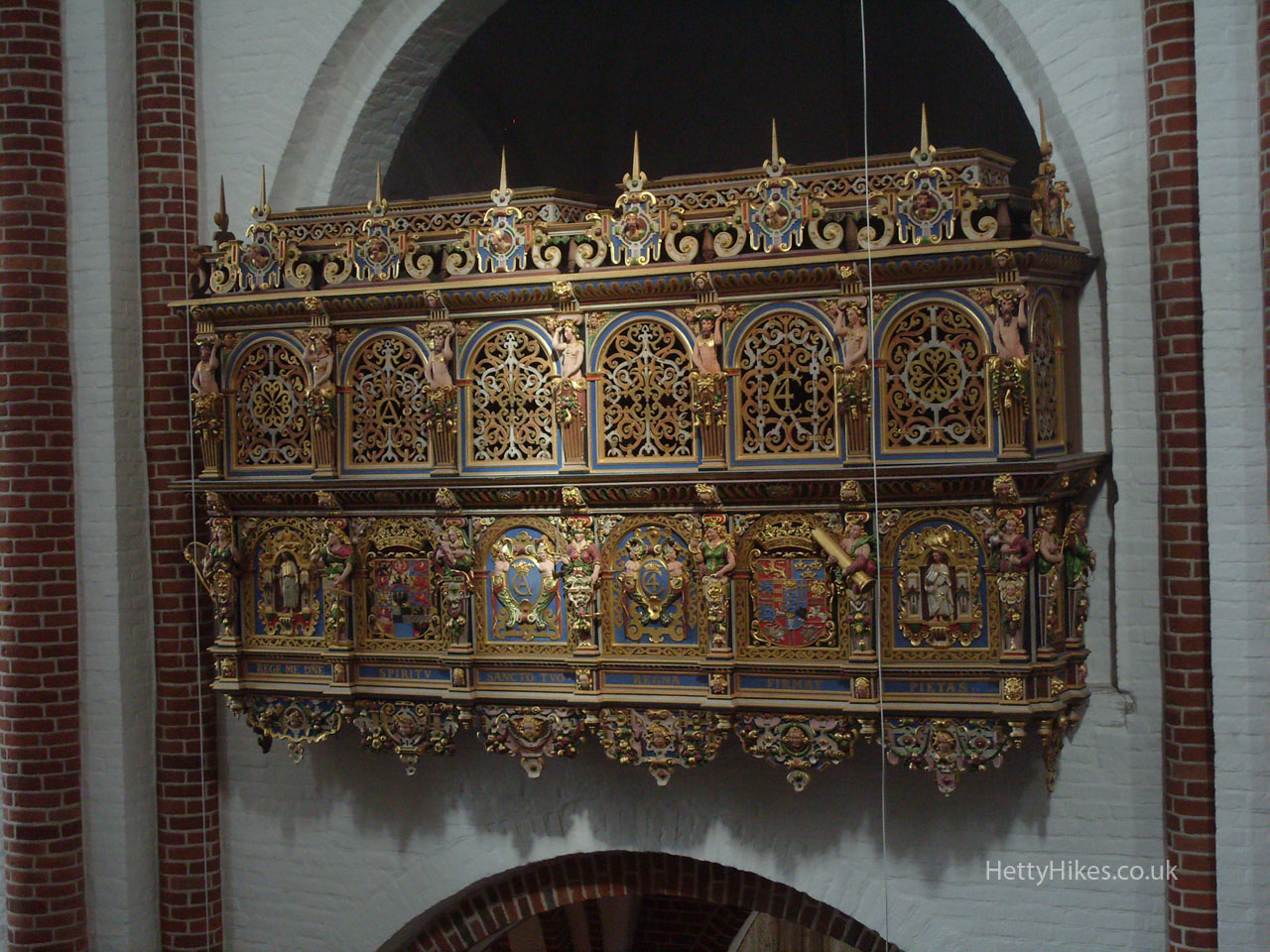 The altar piece, c.1560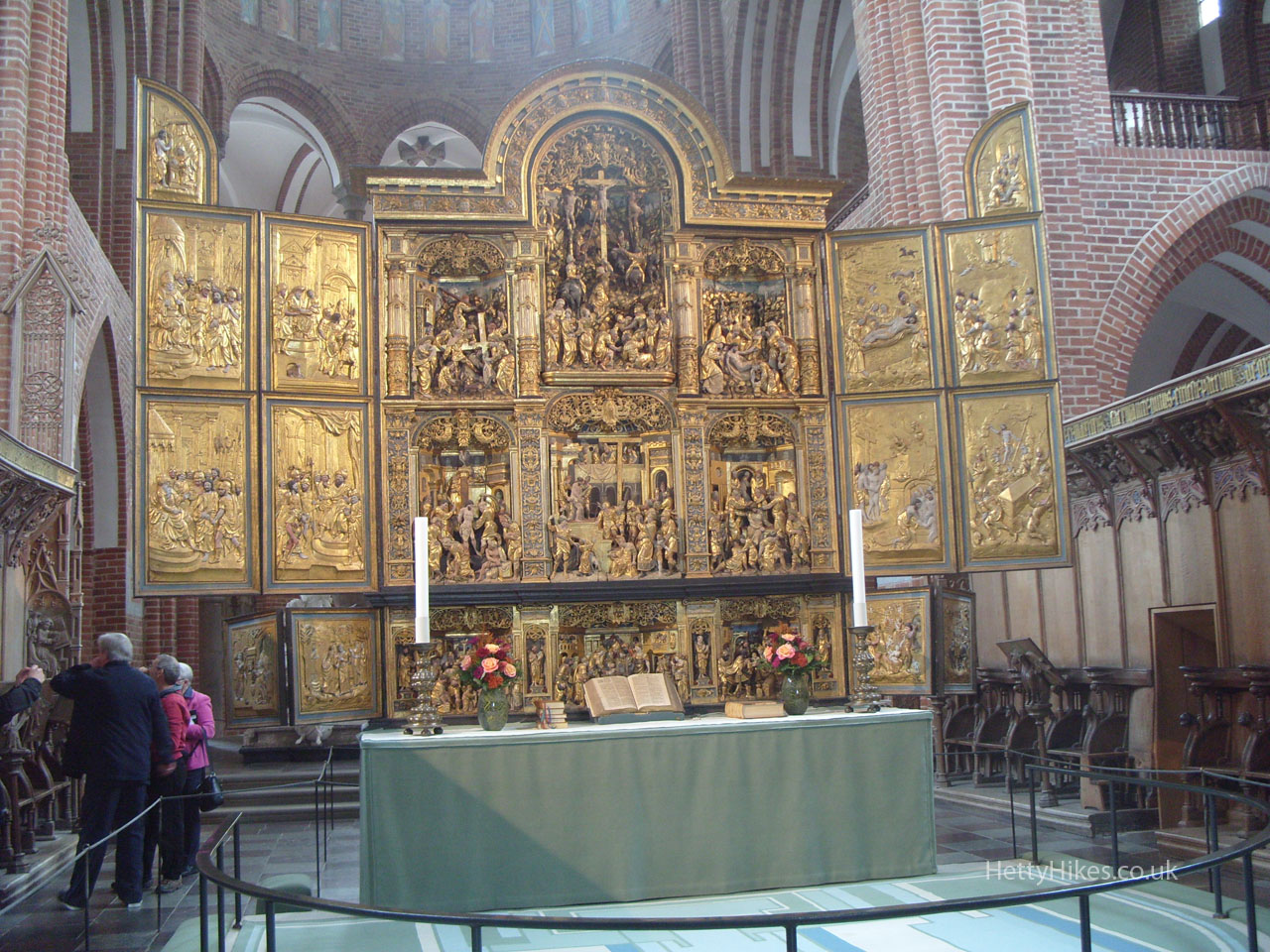 Behind the altar piece, taken from the gallery that runs all around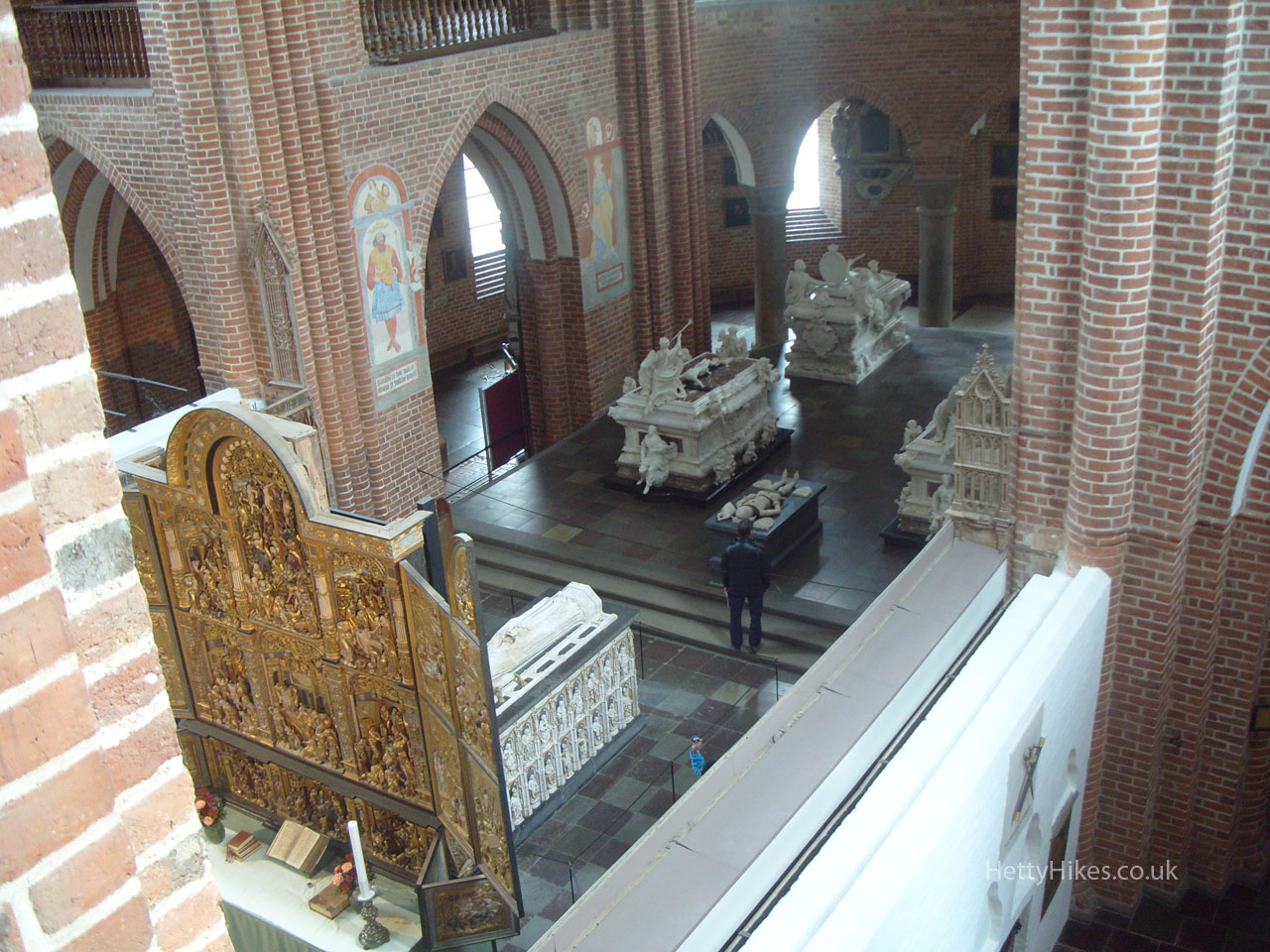 Marble sarcophagi in the chancel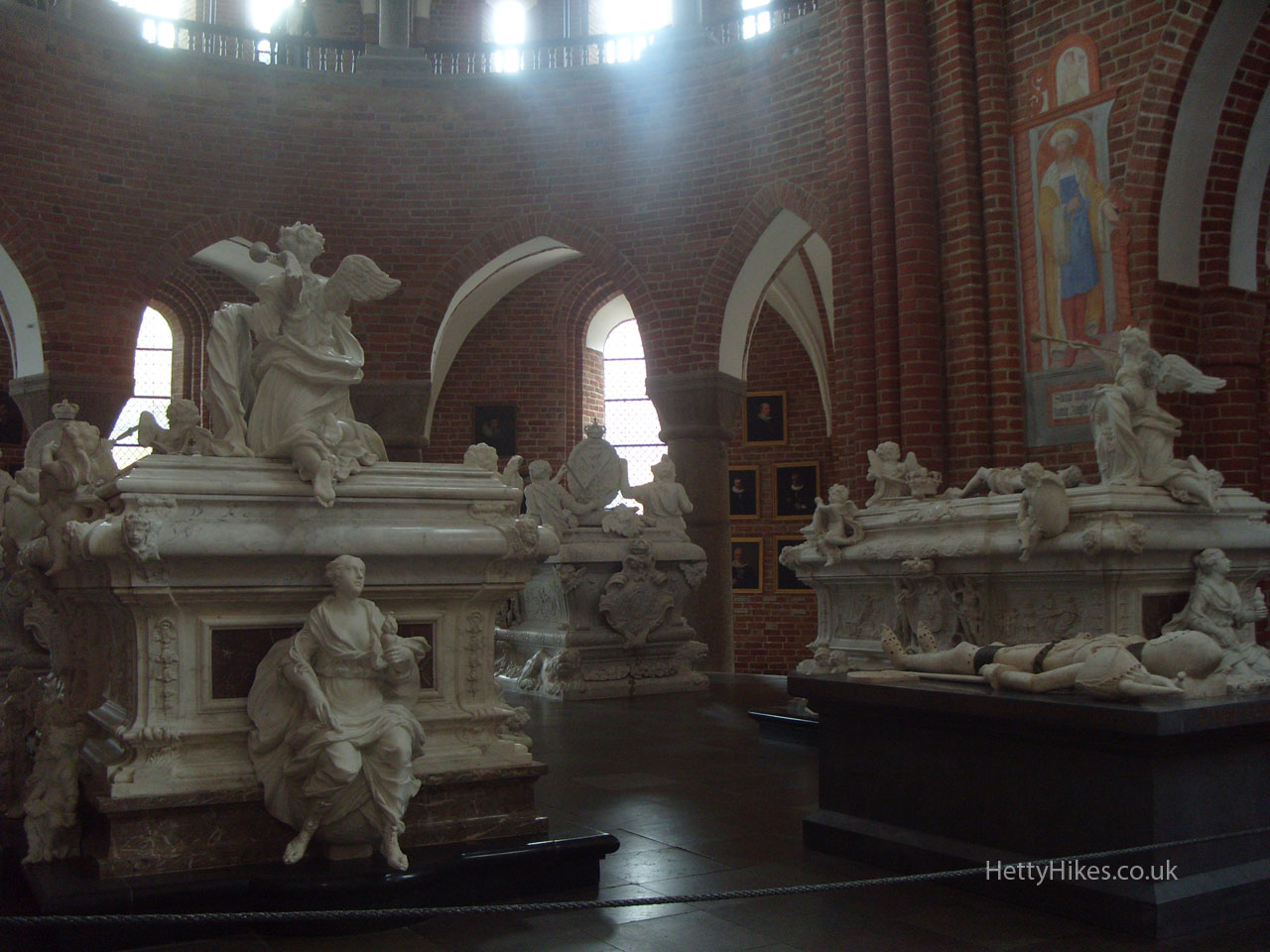 The clock – Each hour St George kills the dragon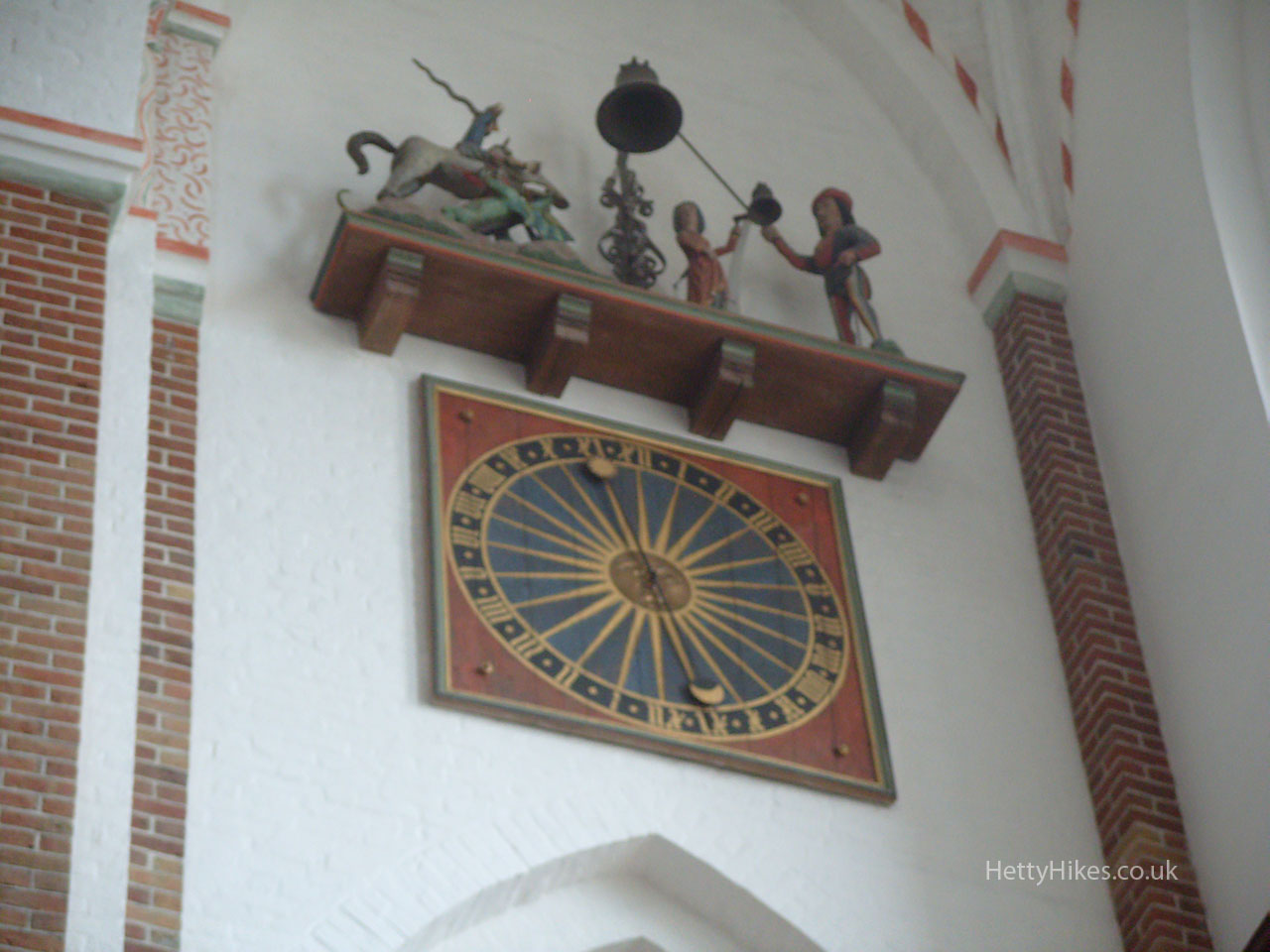 There are lots of gratings – this is at the Trolle family's vault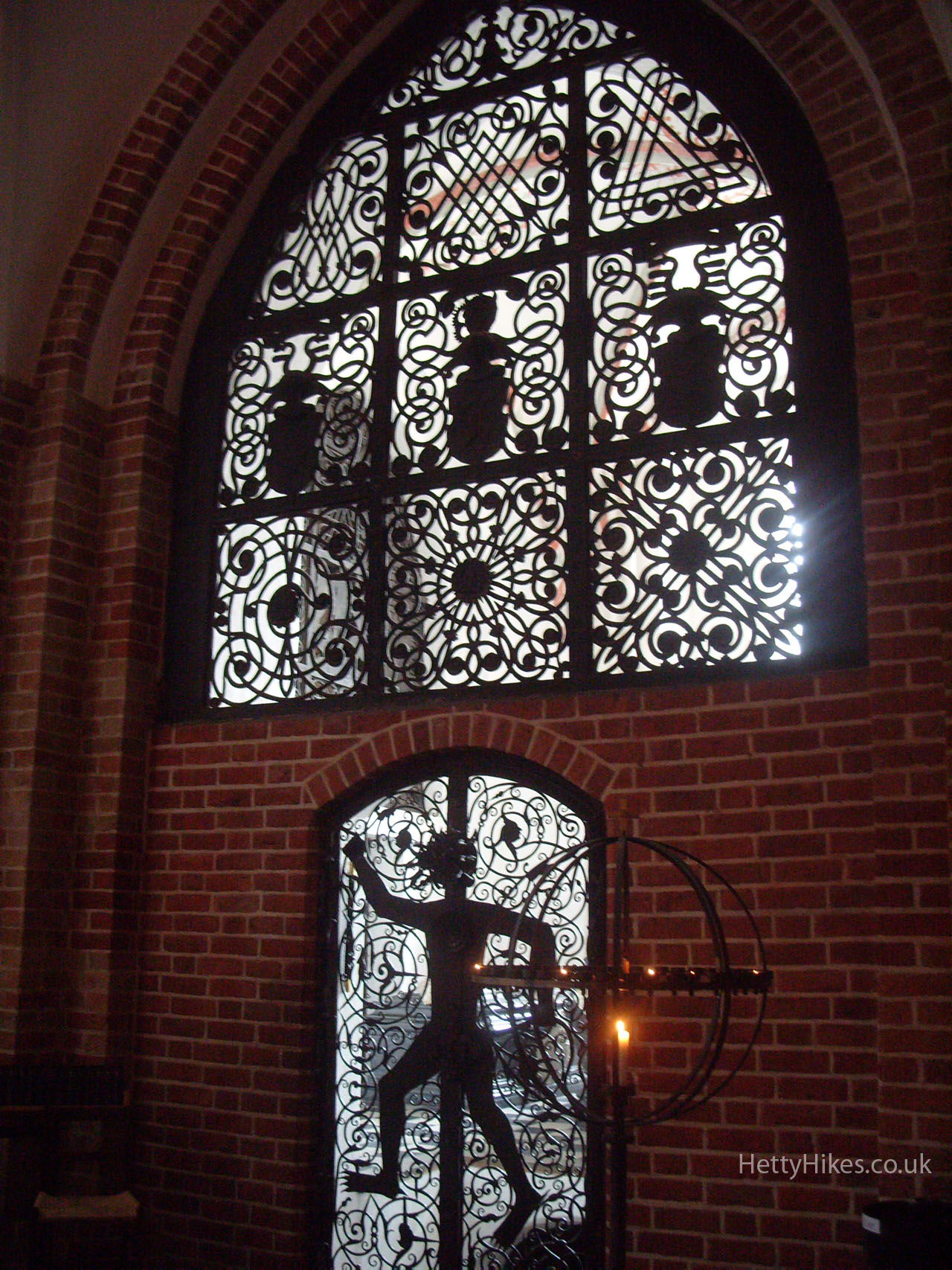 Krag's chapel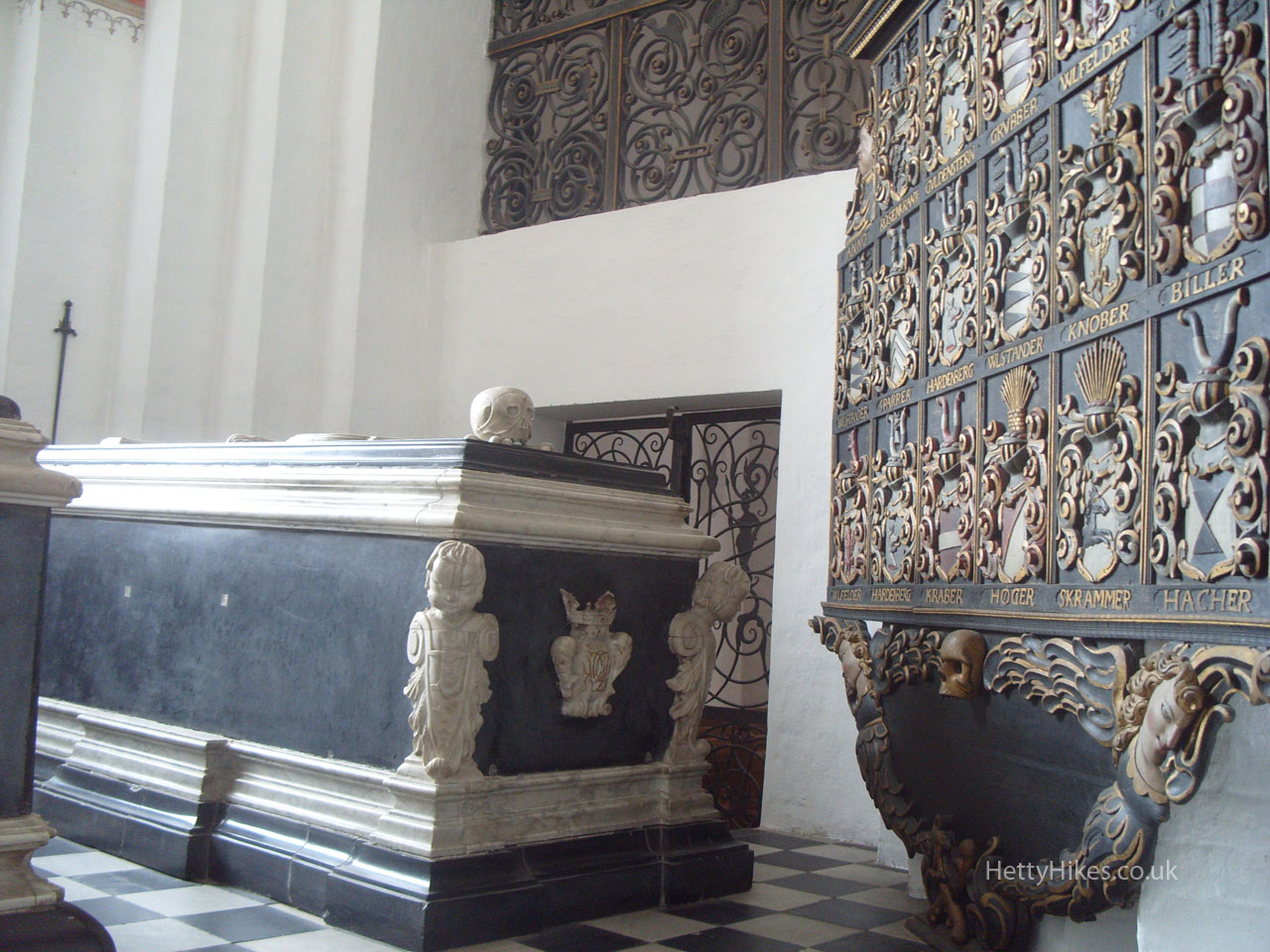 Christian 9's chapel – Three sculptures by Edvard Eriksen, who made The Little Mermaid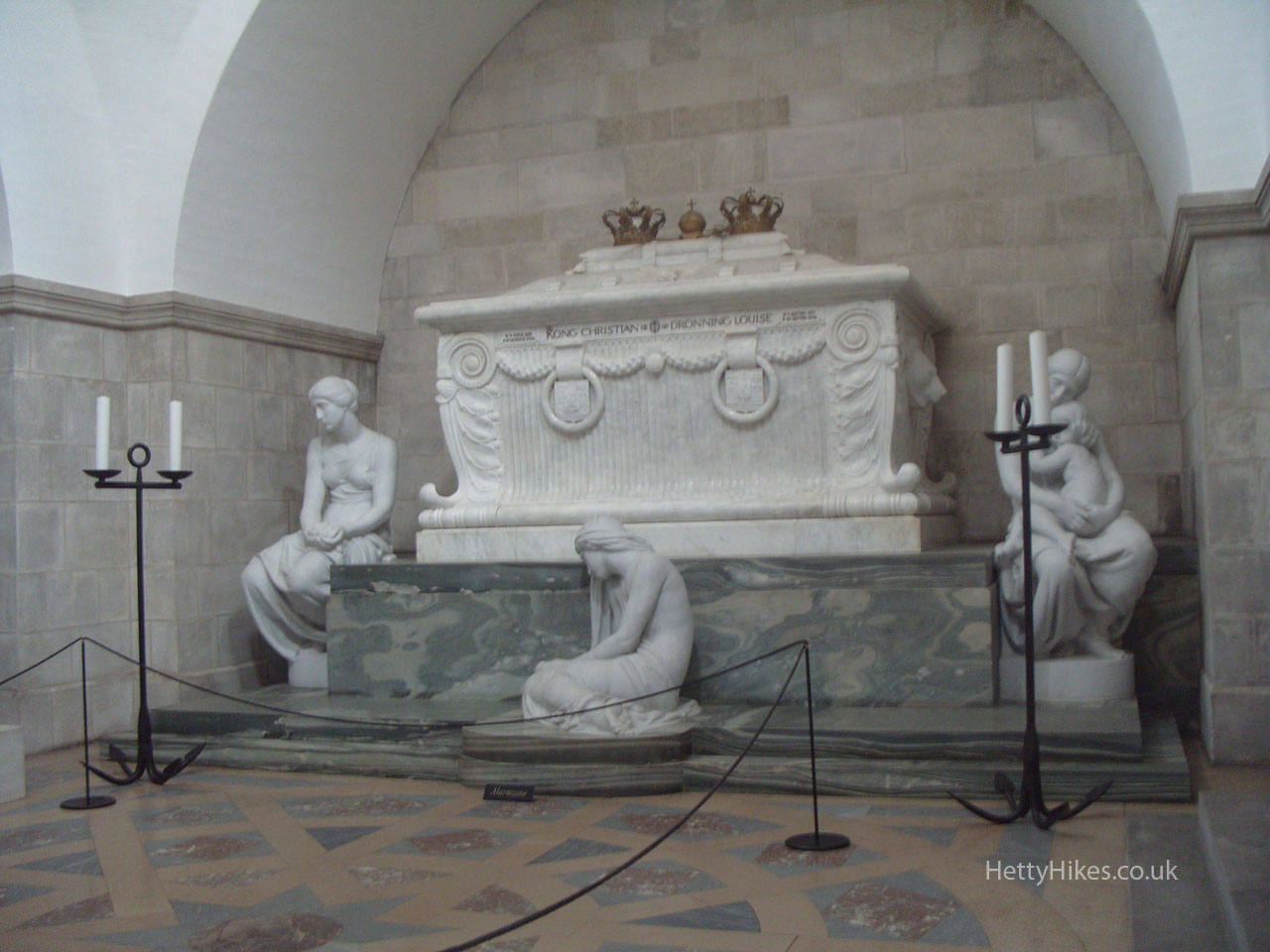 St  Birgitta's chapel with frescoes from 1500s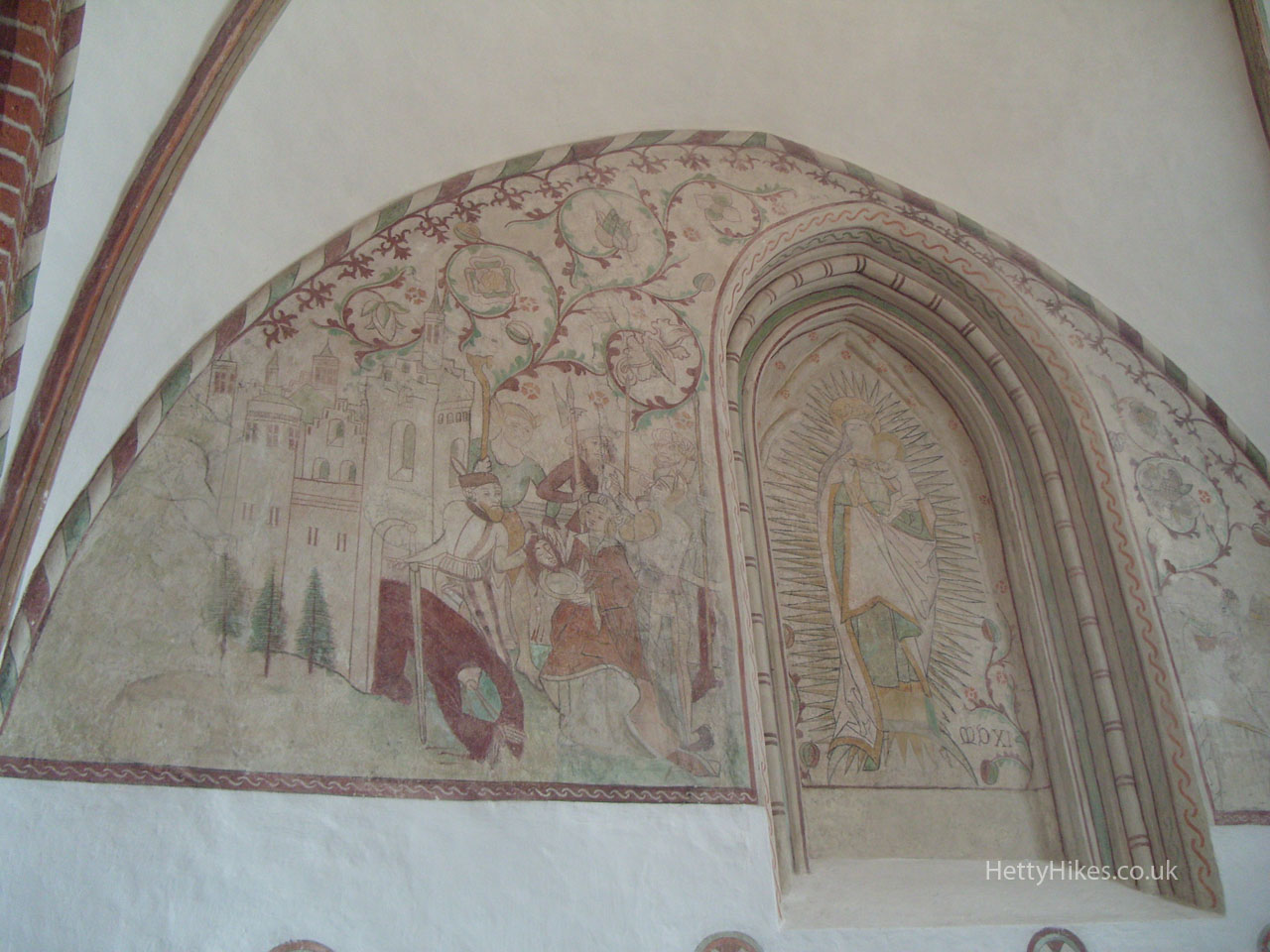 Queen Margete 1's sarcophagus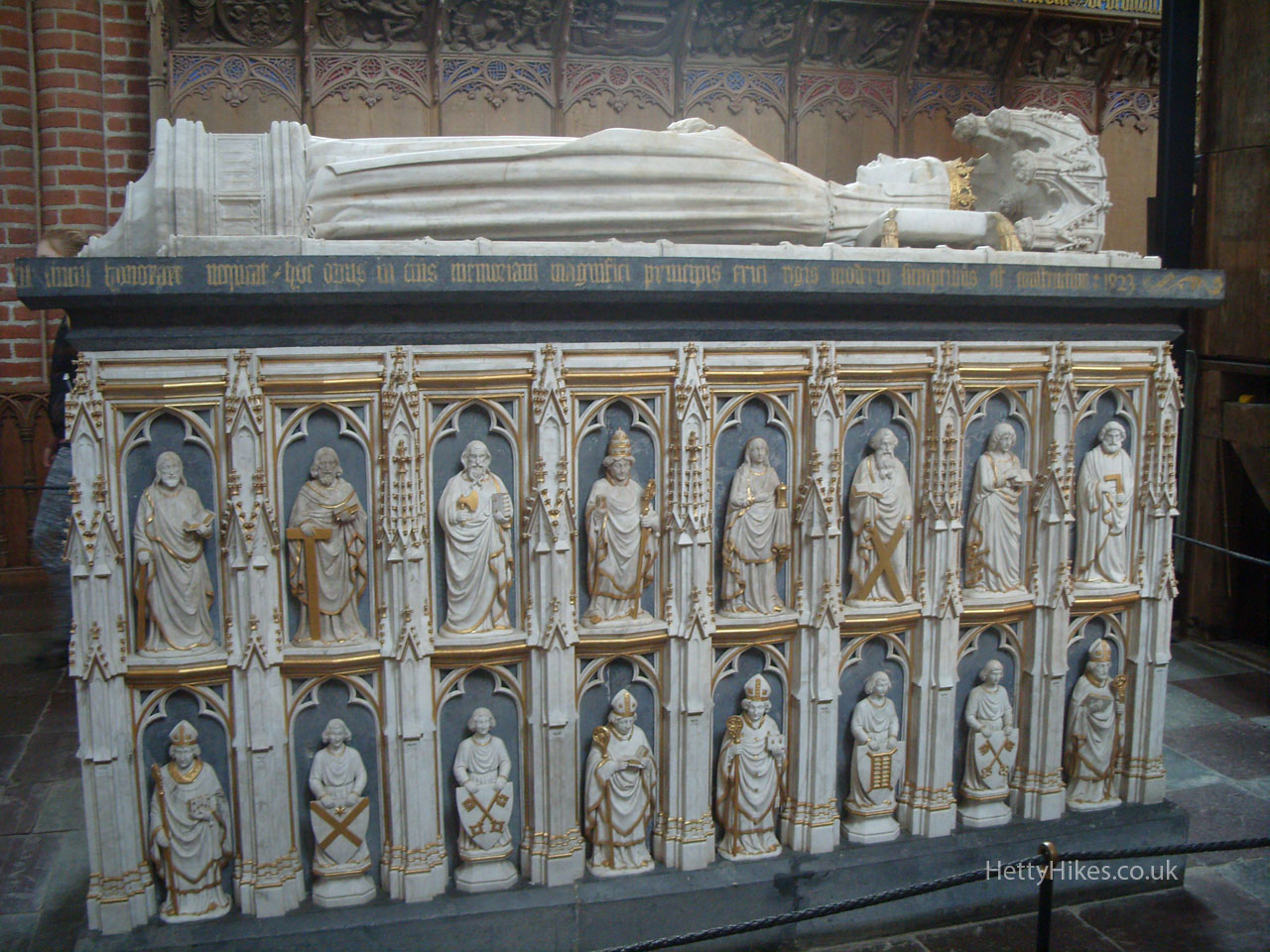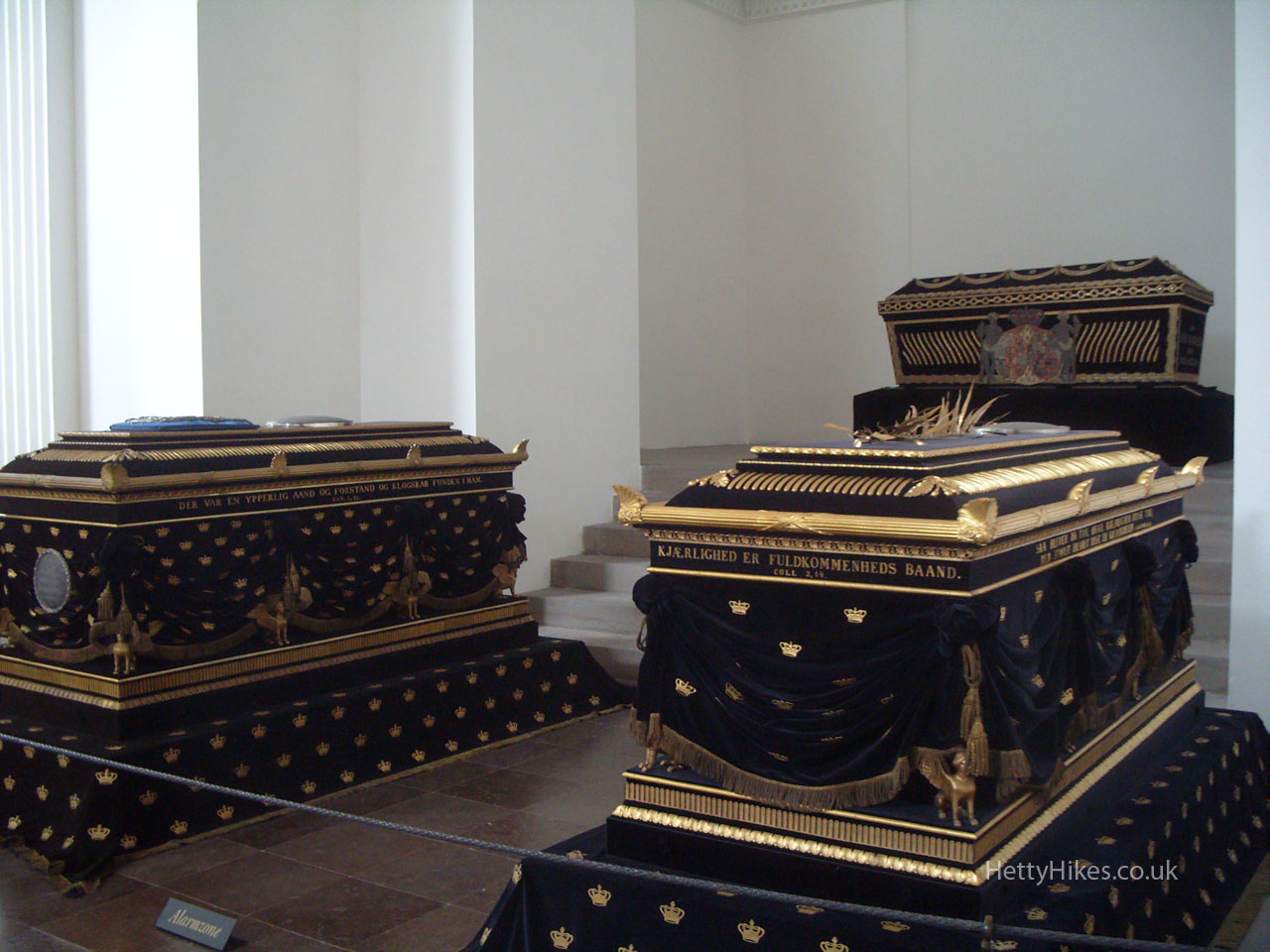 Frederik 5's chapel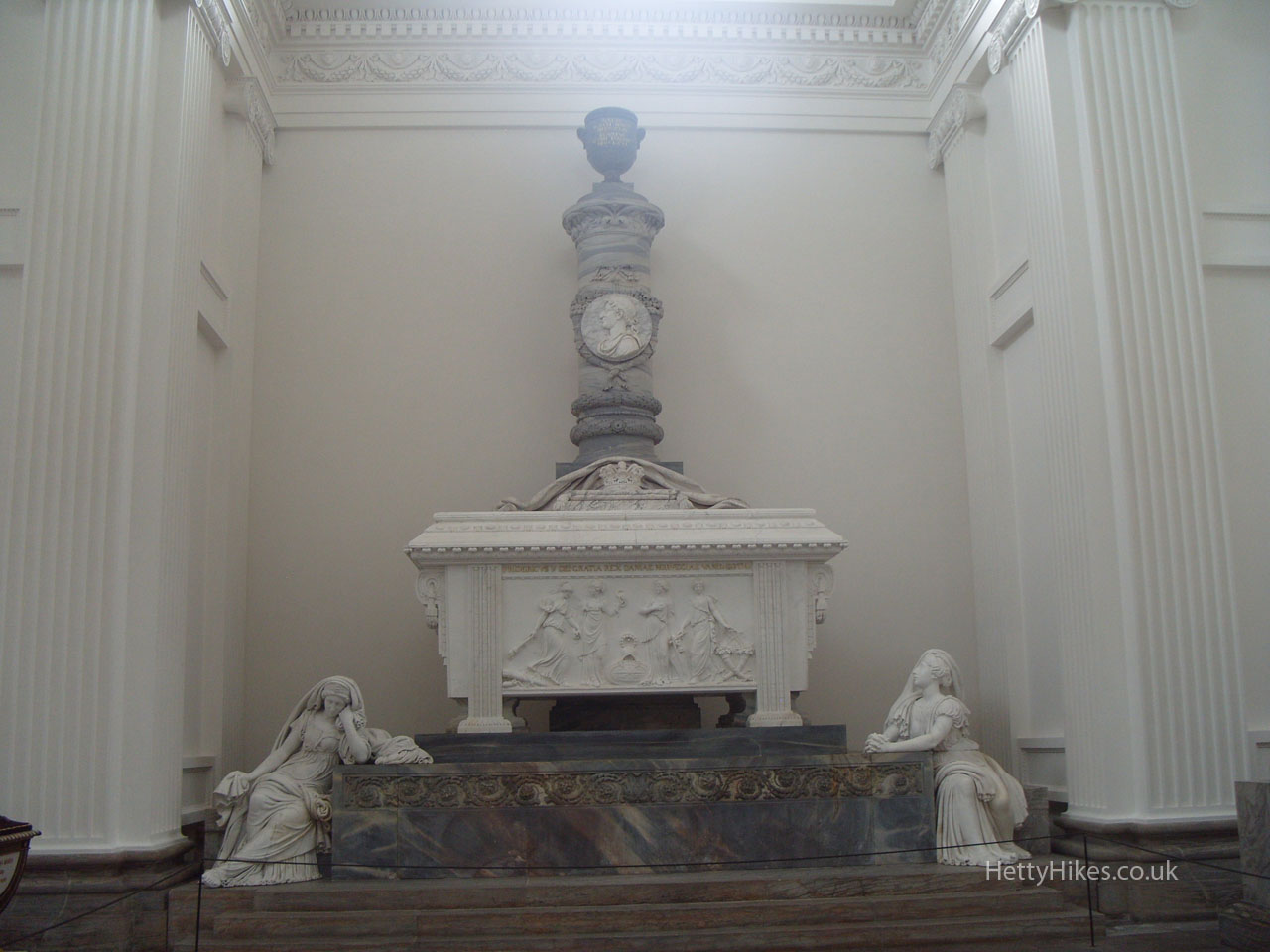 Christian 1's chapel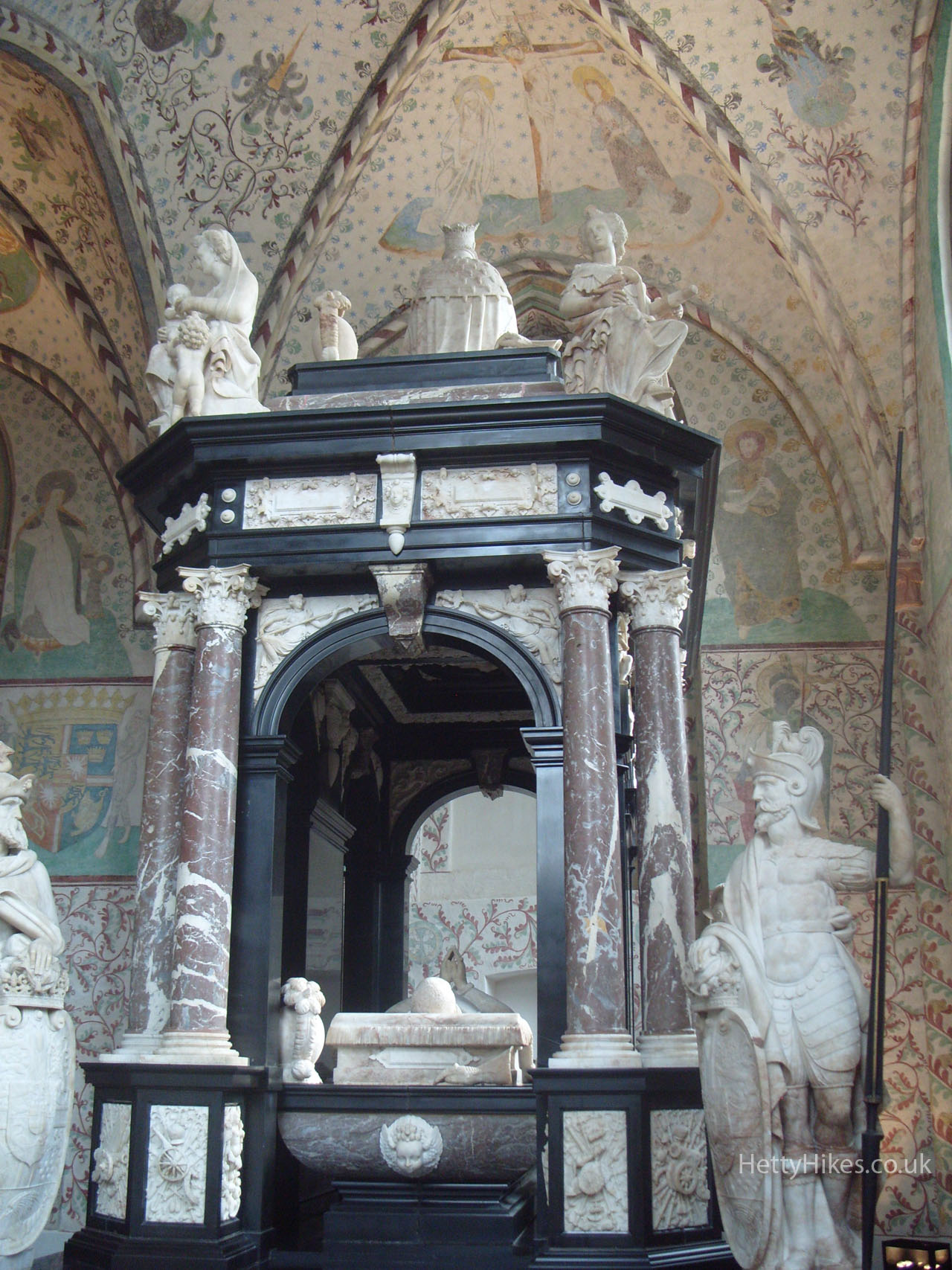 From outside the cathedral you can see the fjord (above roofs on right)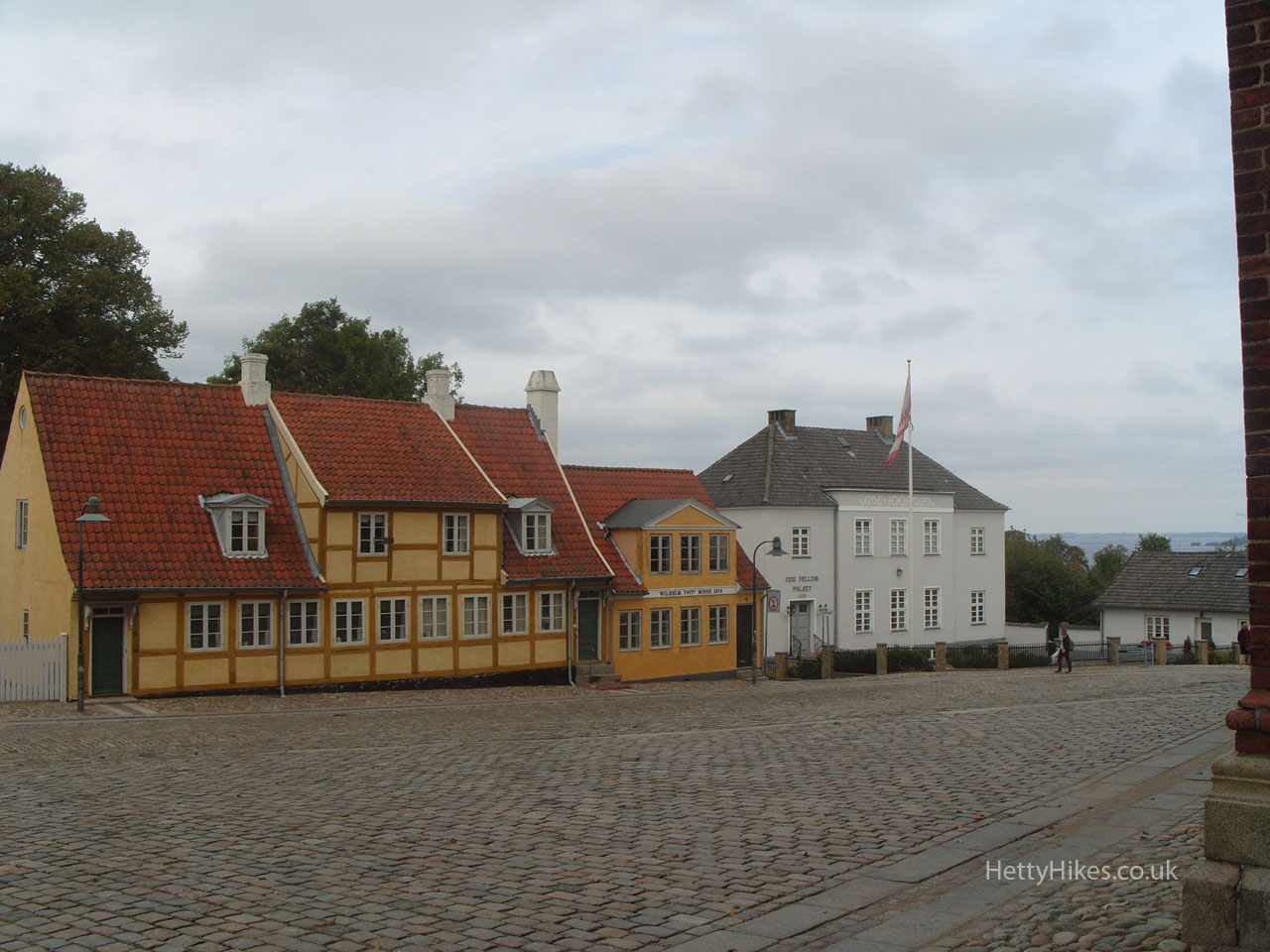 Medieval royal palace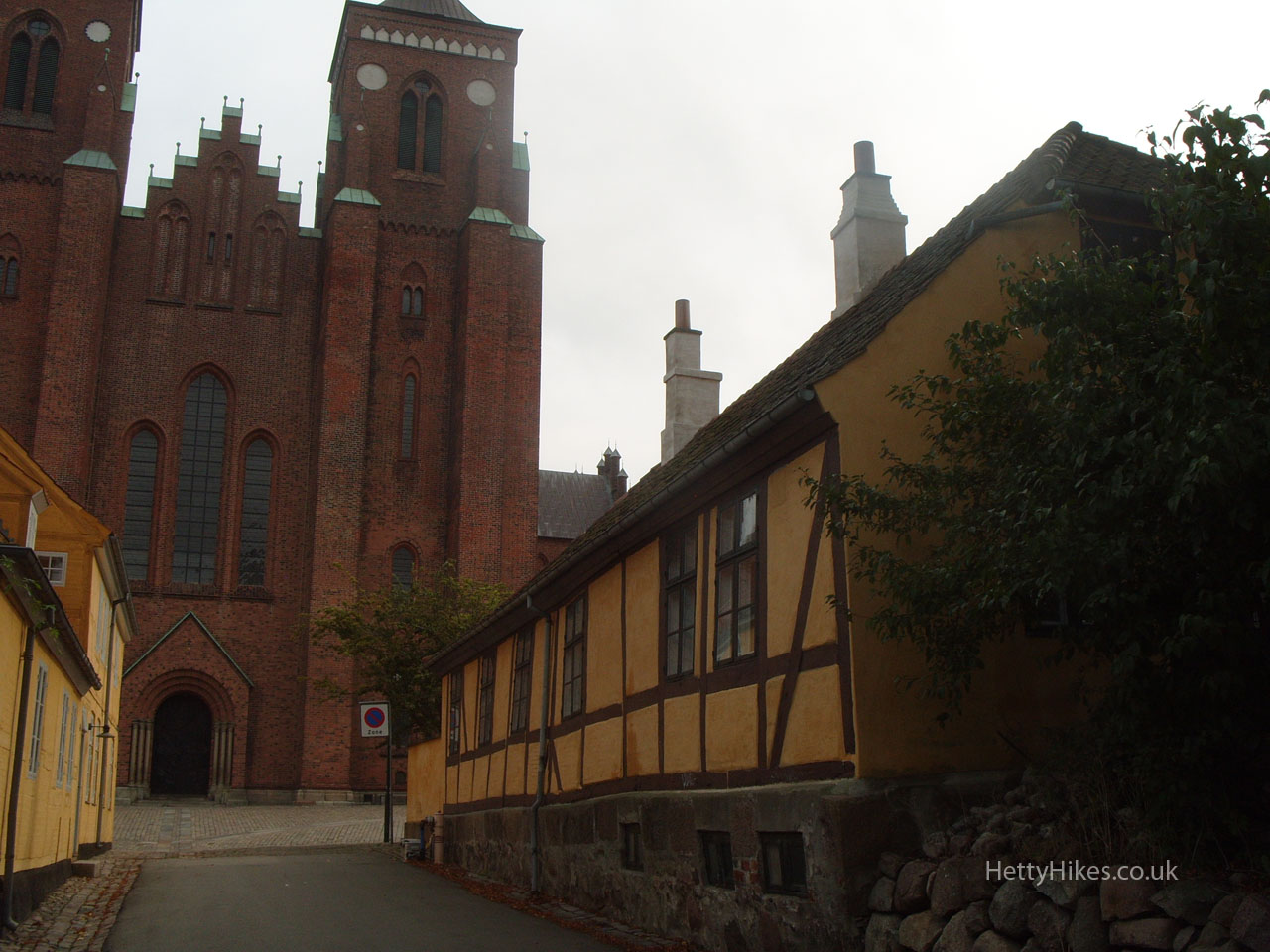 Headmaster spring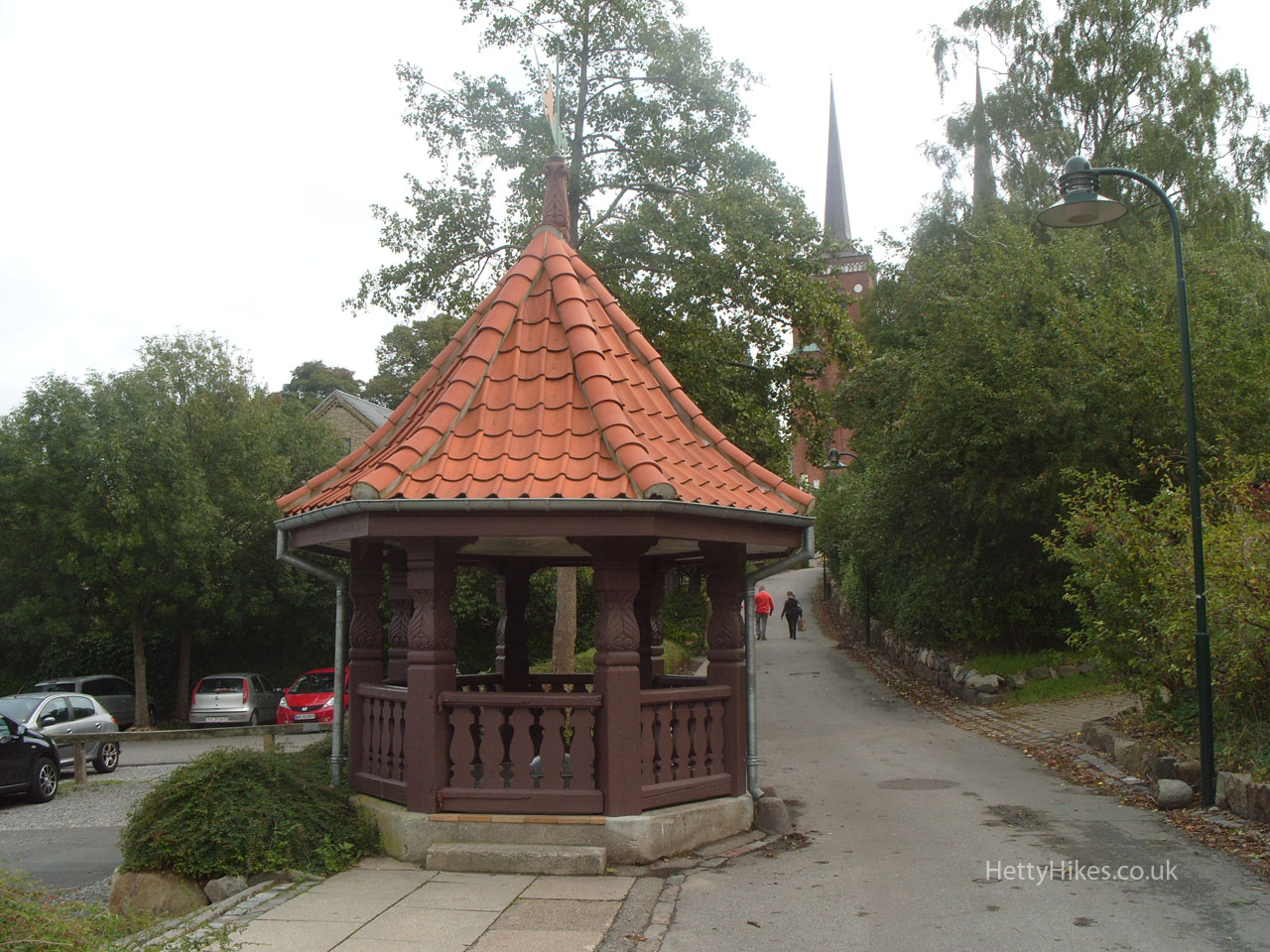 Magle spring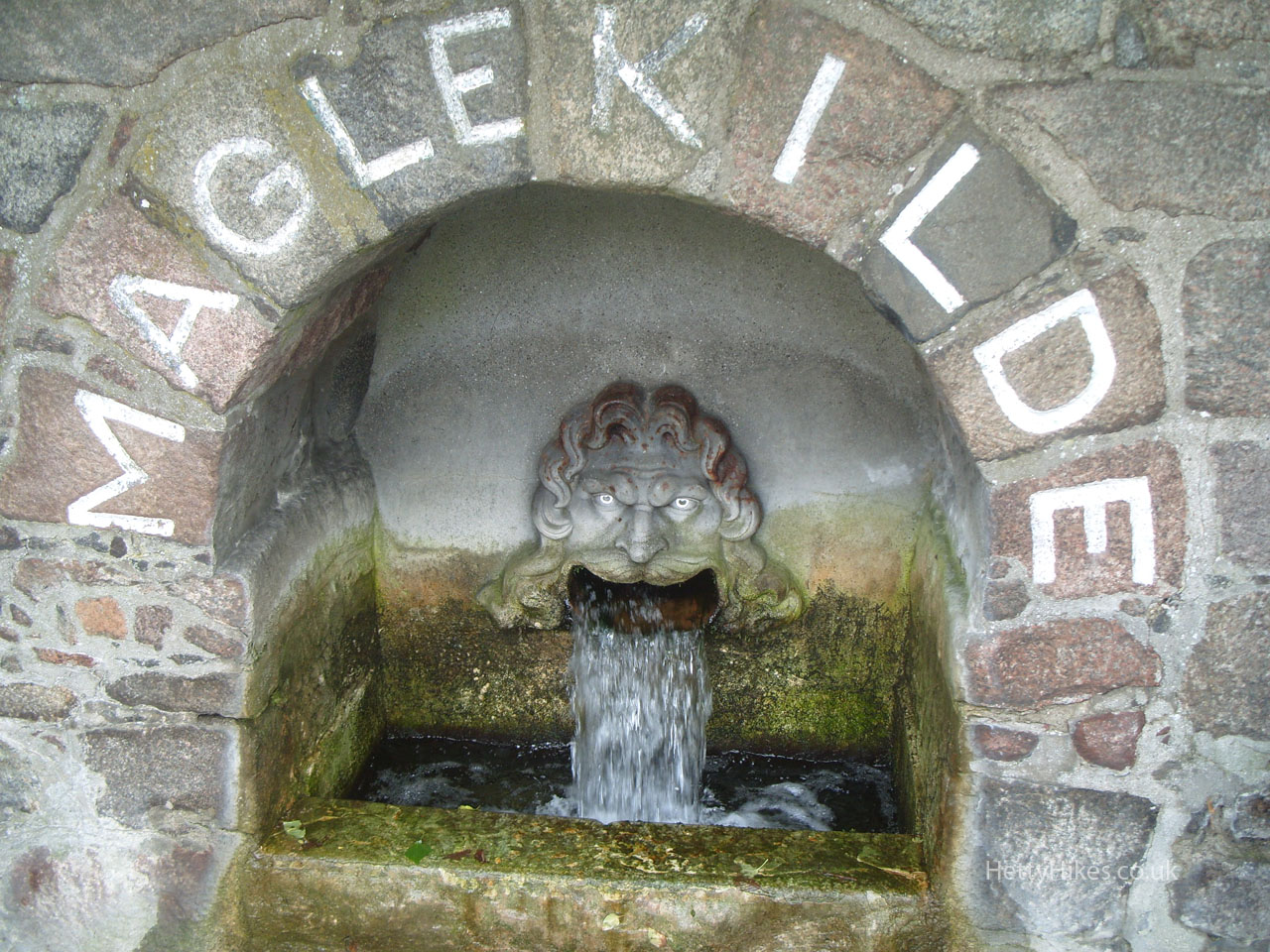 Back to the cathedral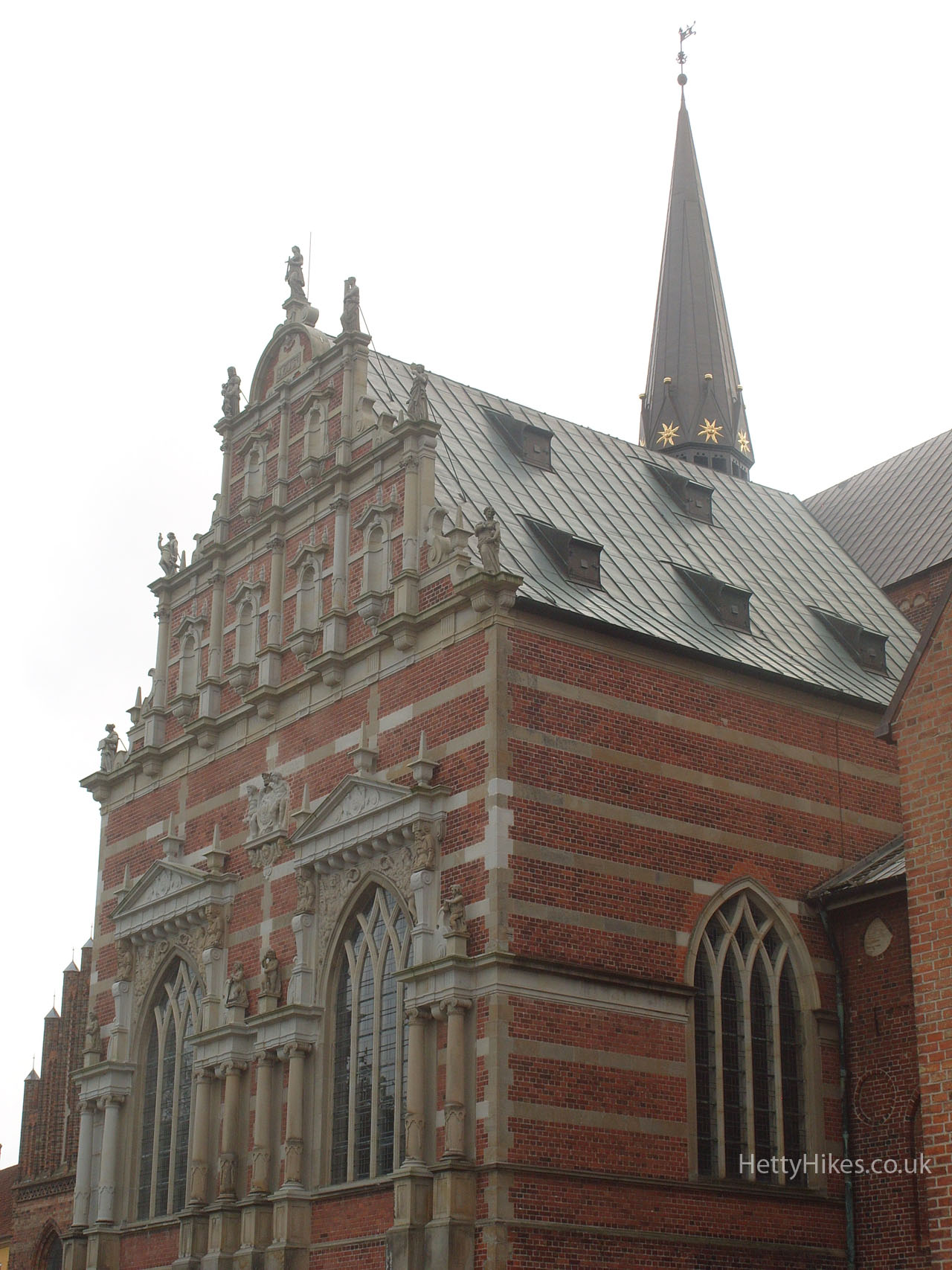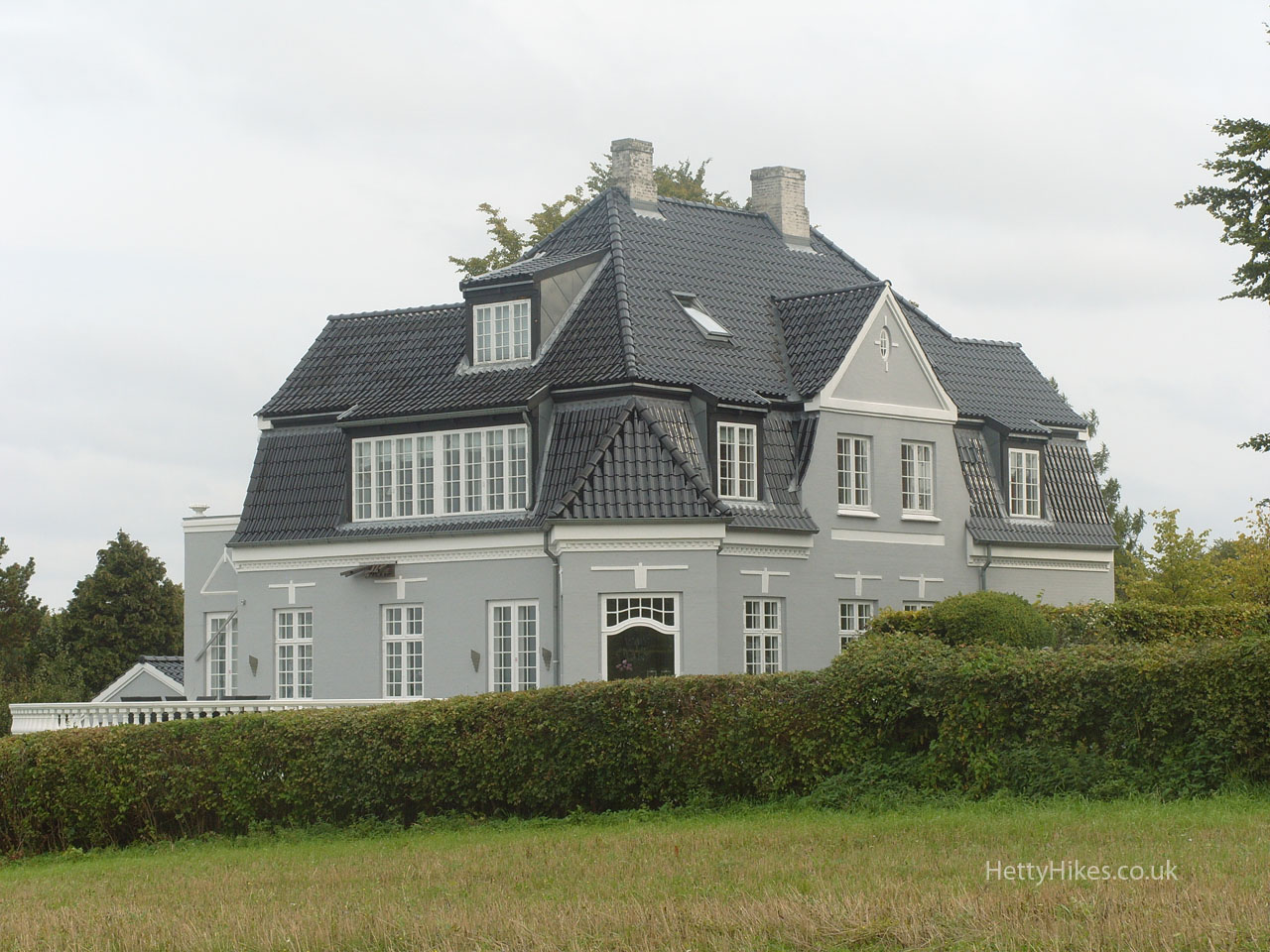 View to Roskilde fjord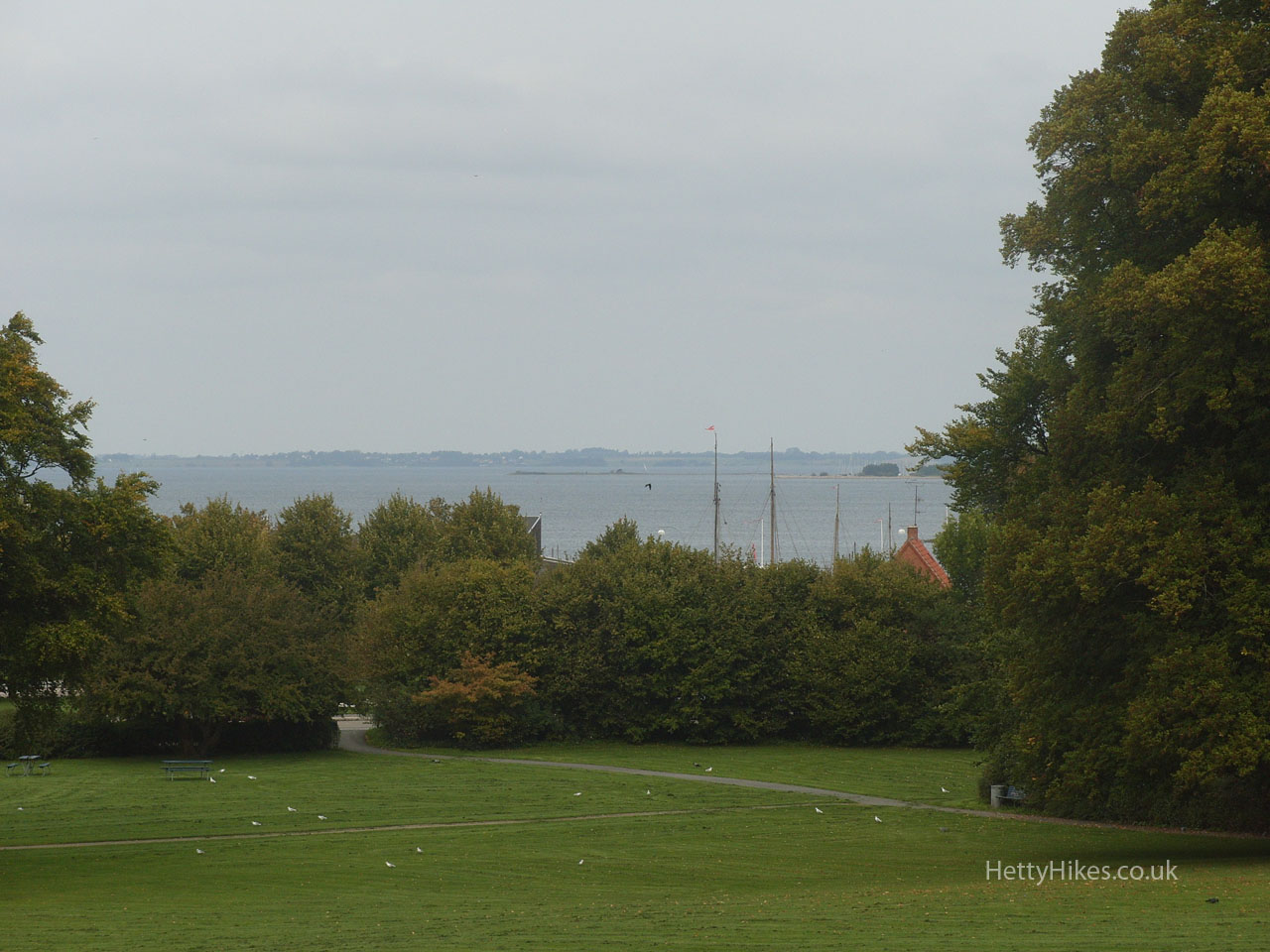 Skt.Ibs Kirke (St Ibs Church) built c.1100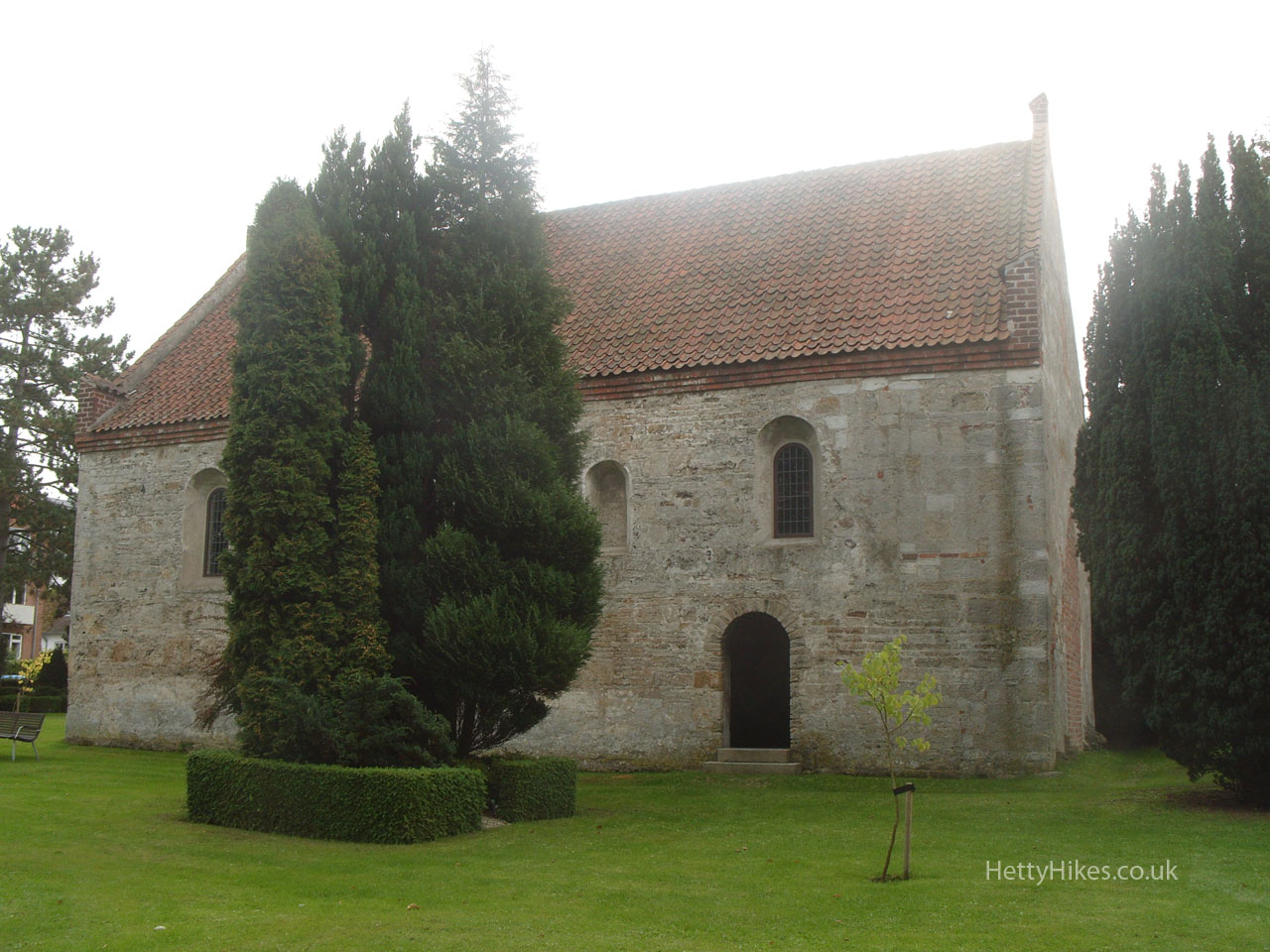 Thatched-roofed cottages – St Agnes houses – where St Agnes convent stood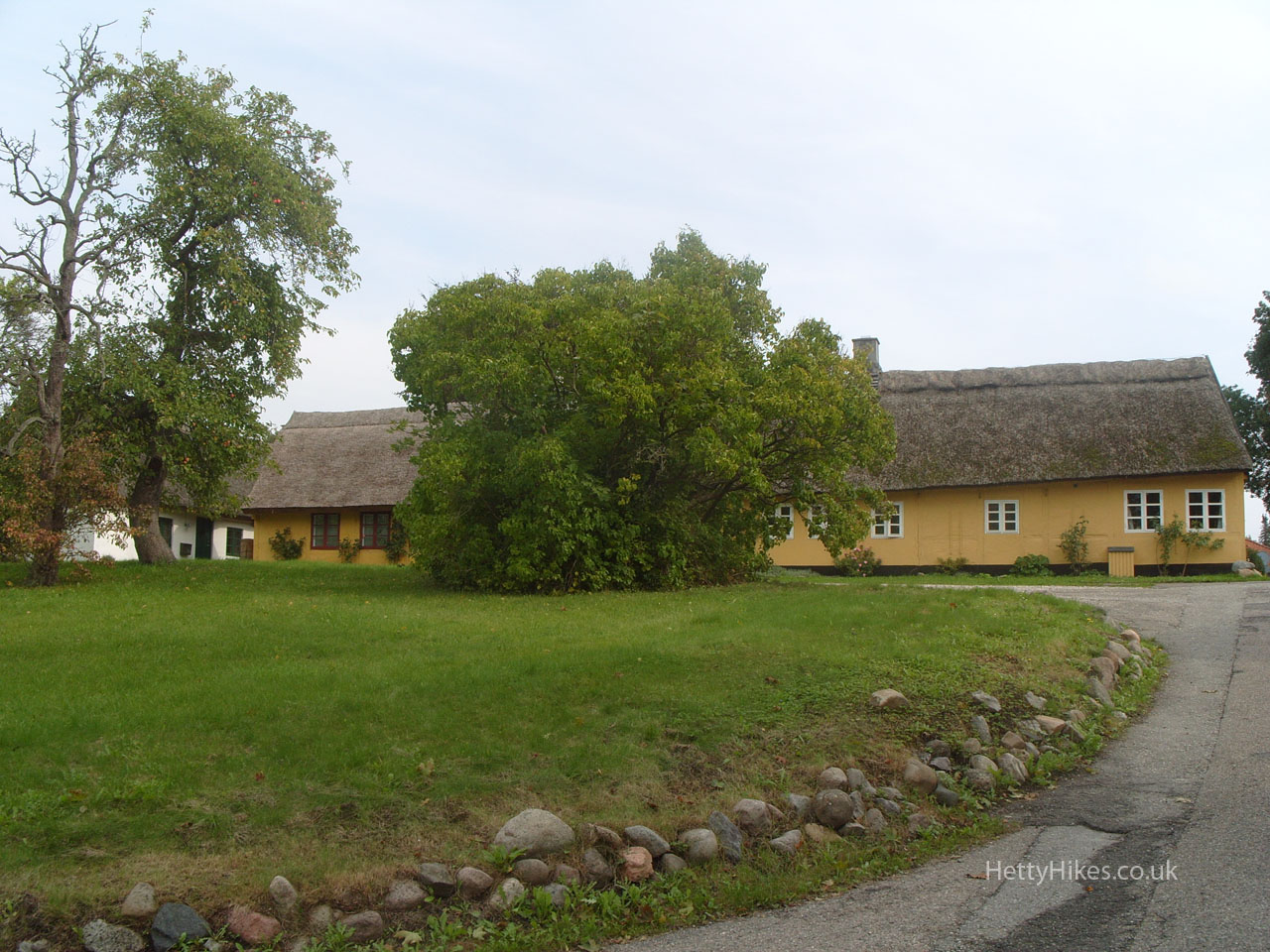 Roskilde harbour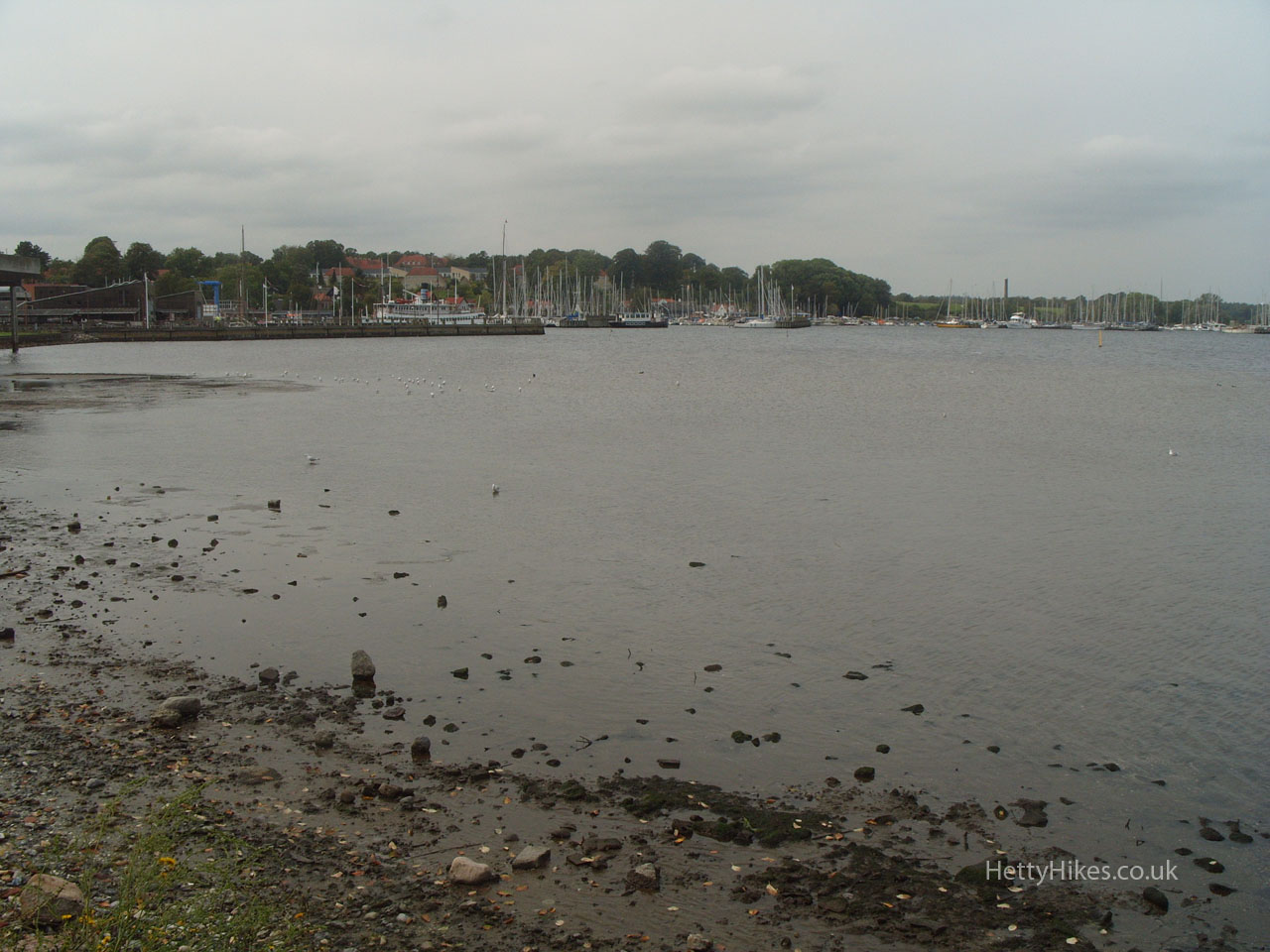 From the harbour you can see the cathedral on a 'hill' 40m above sea-level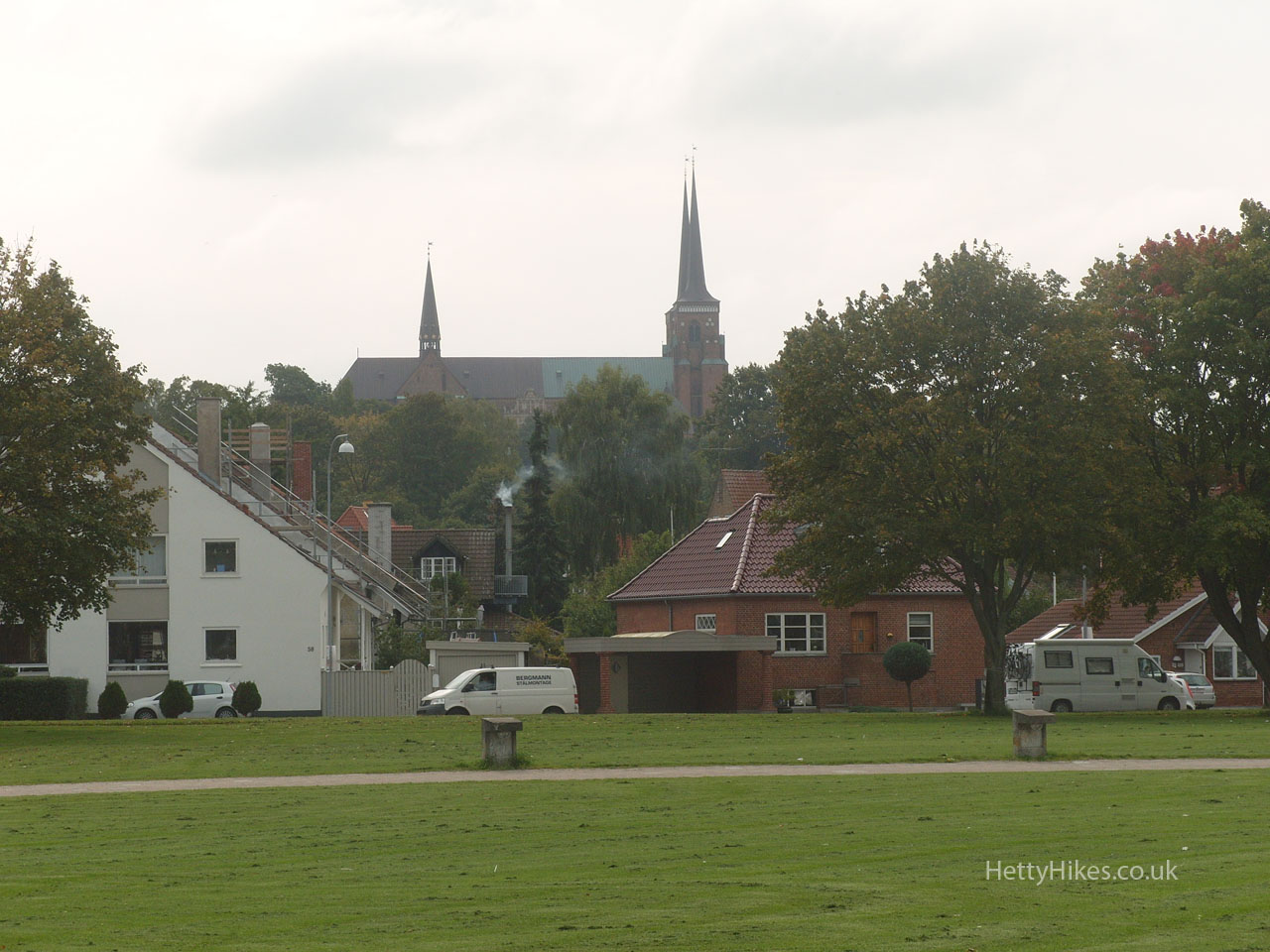 The Viking Ship Museum has 5 real Viking ships that were found in the fjord, believe to have been sunk in the 11th century to block a channel.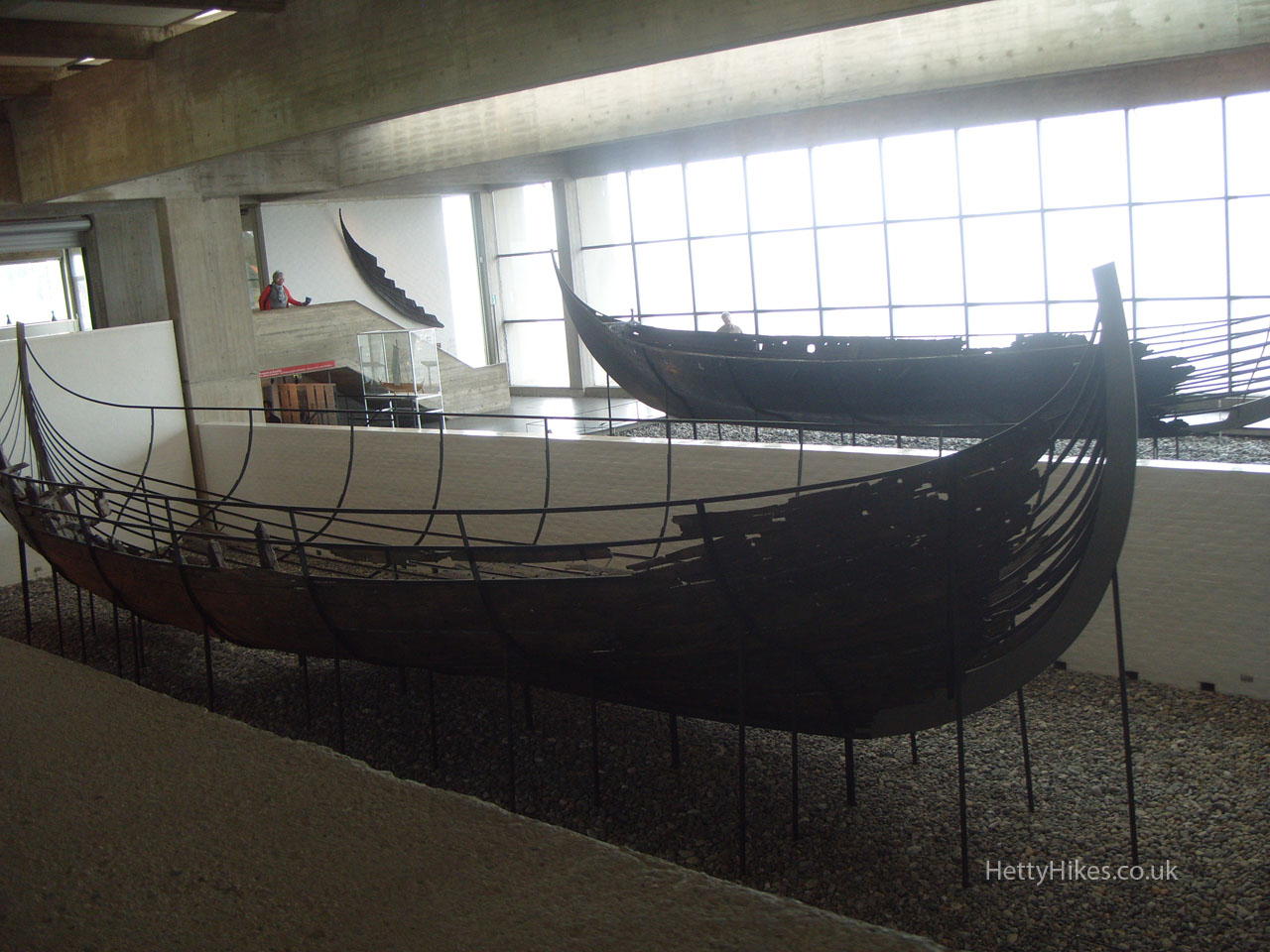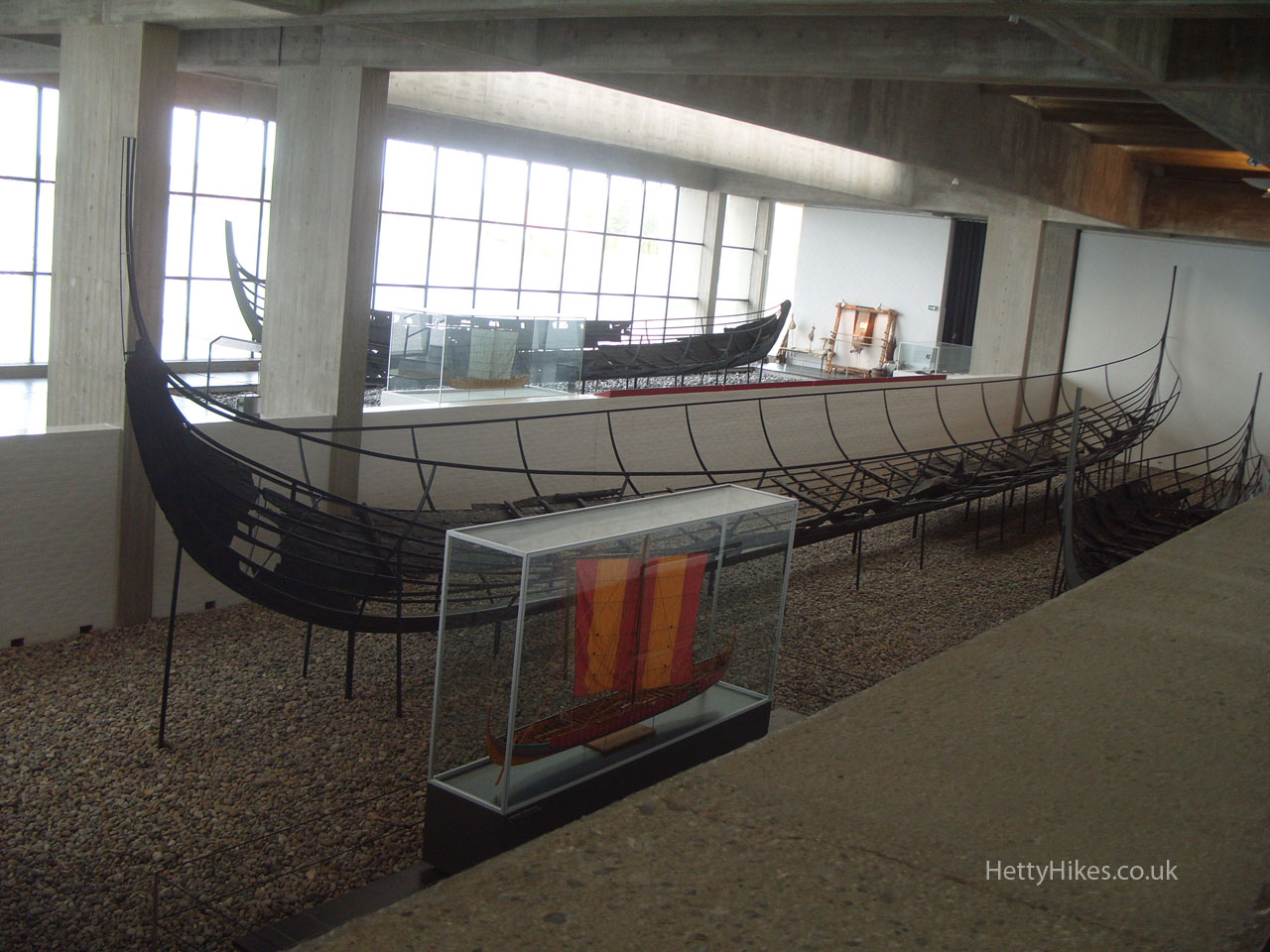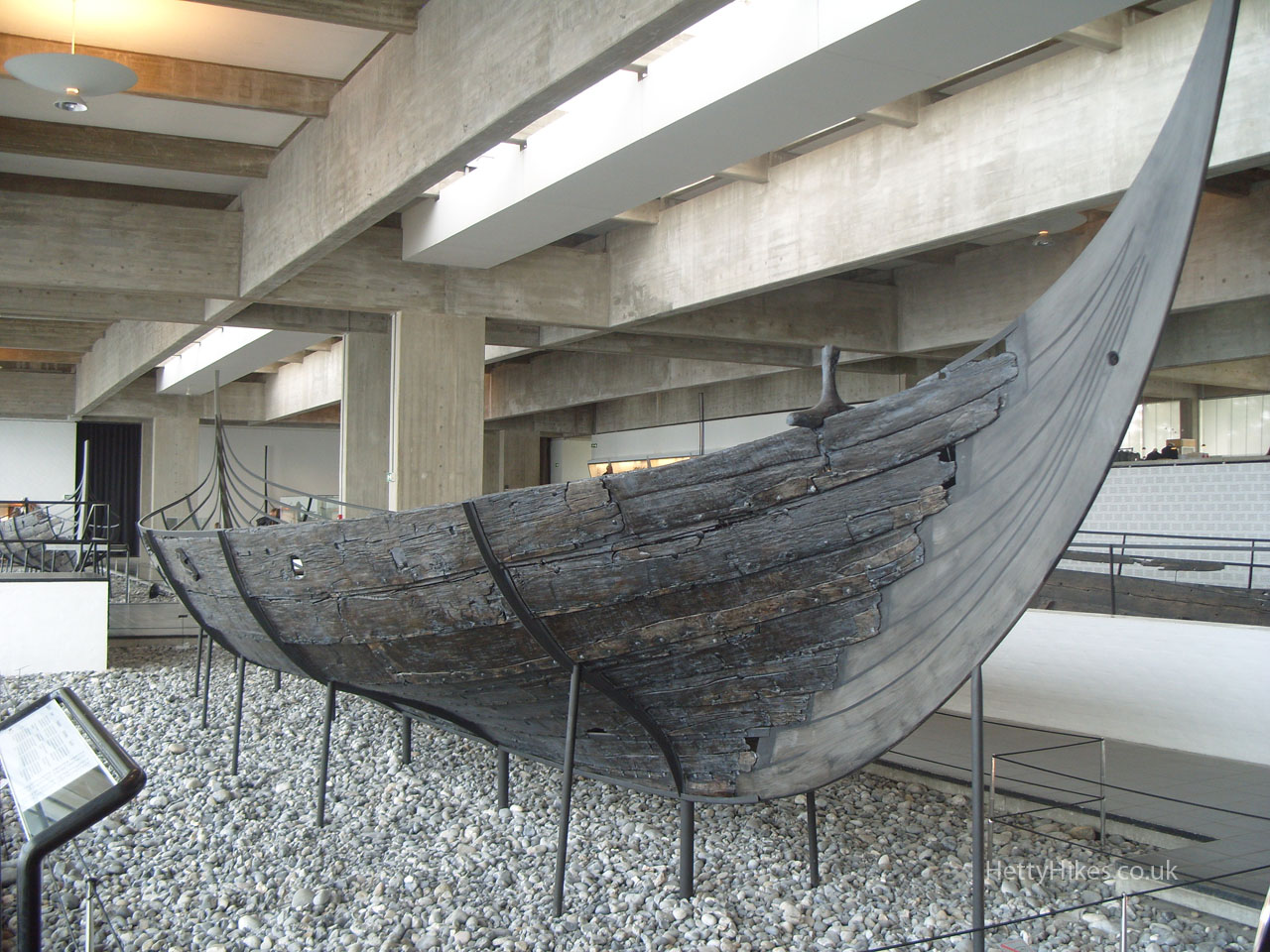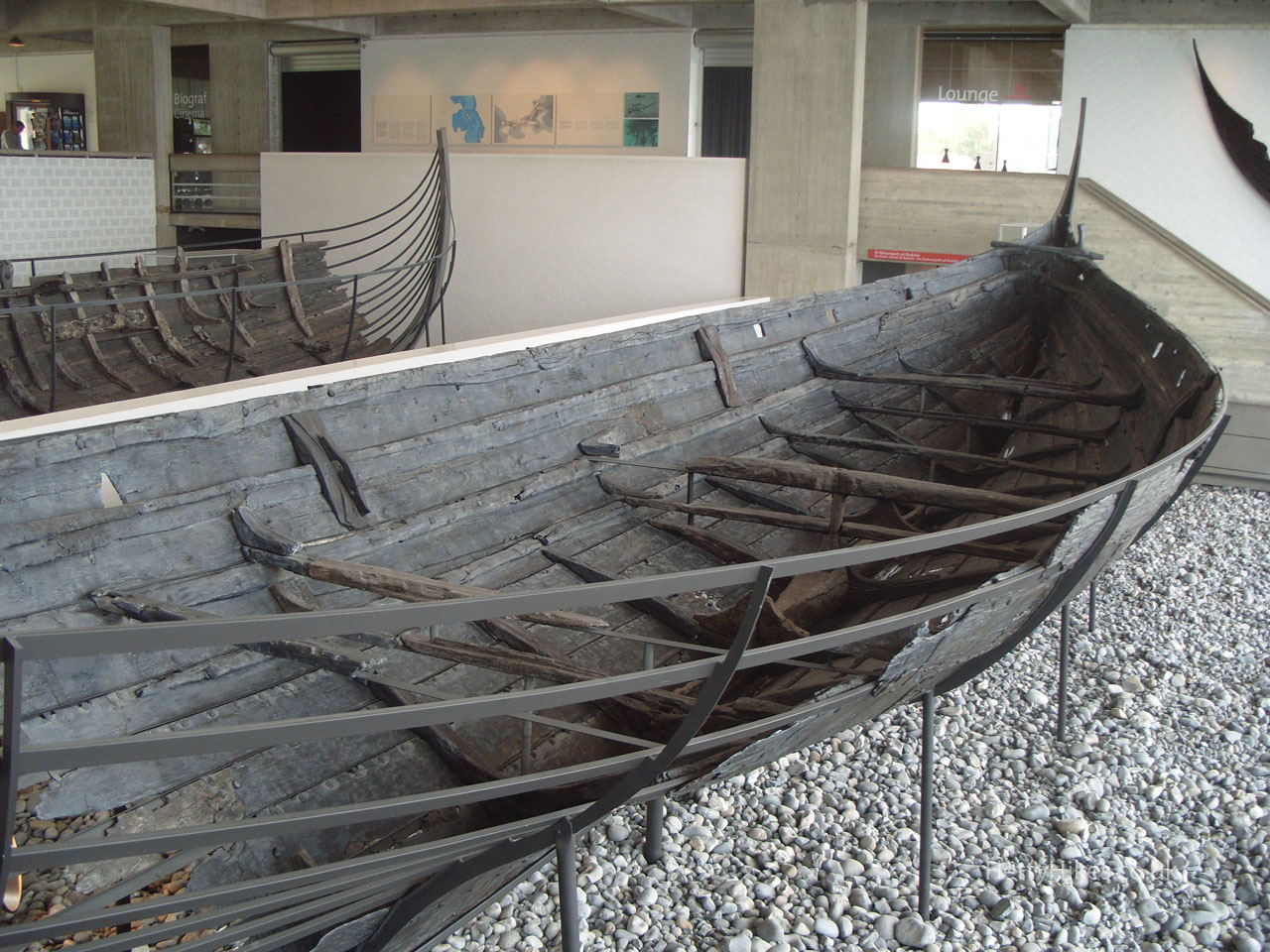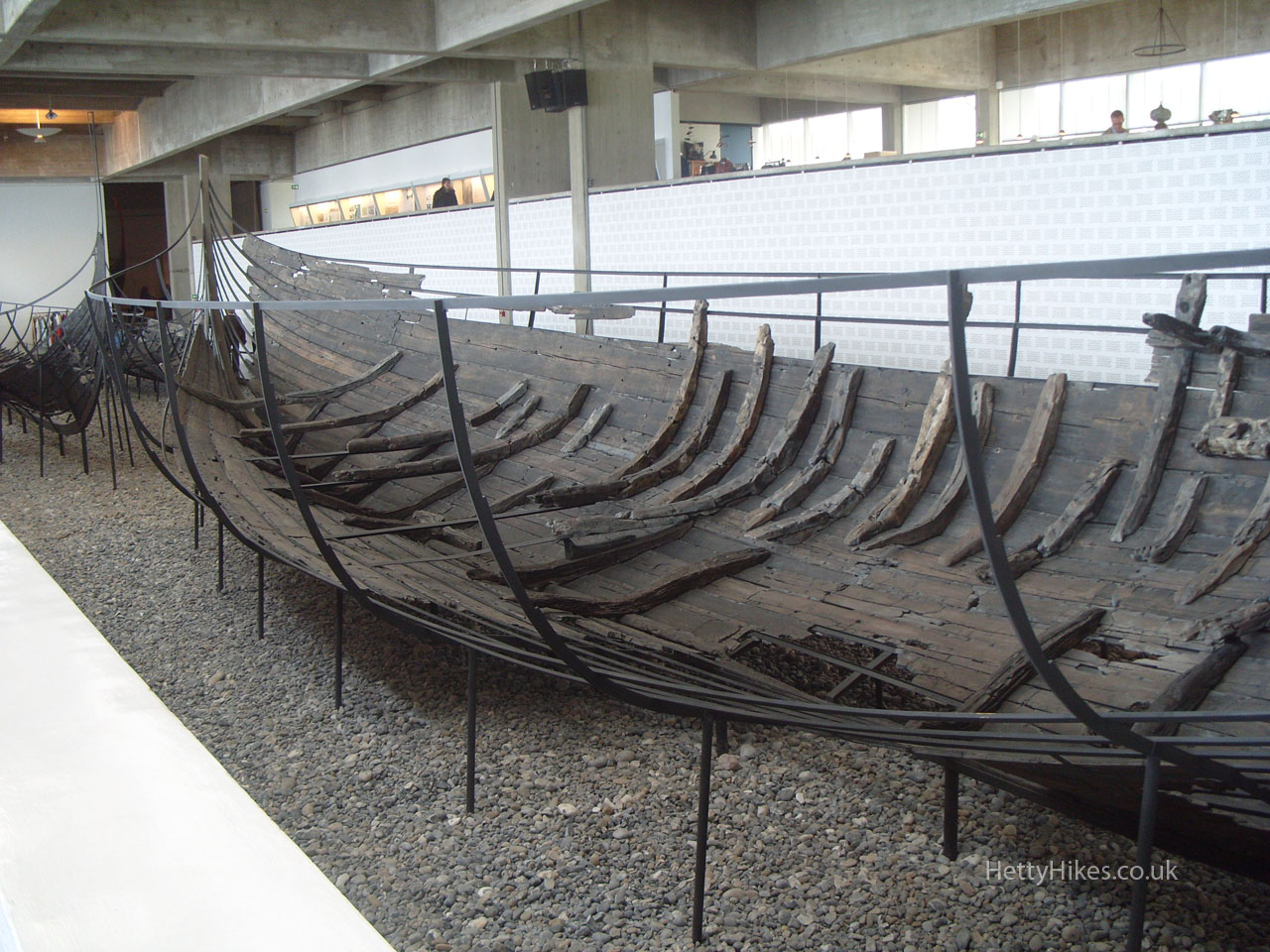 There is a boatyard where they have made replica Viking ships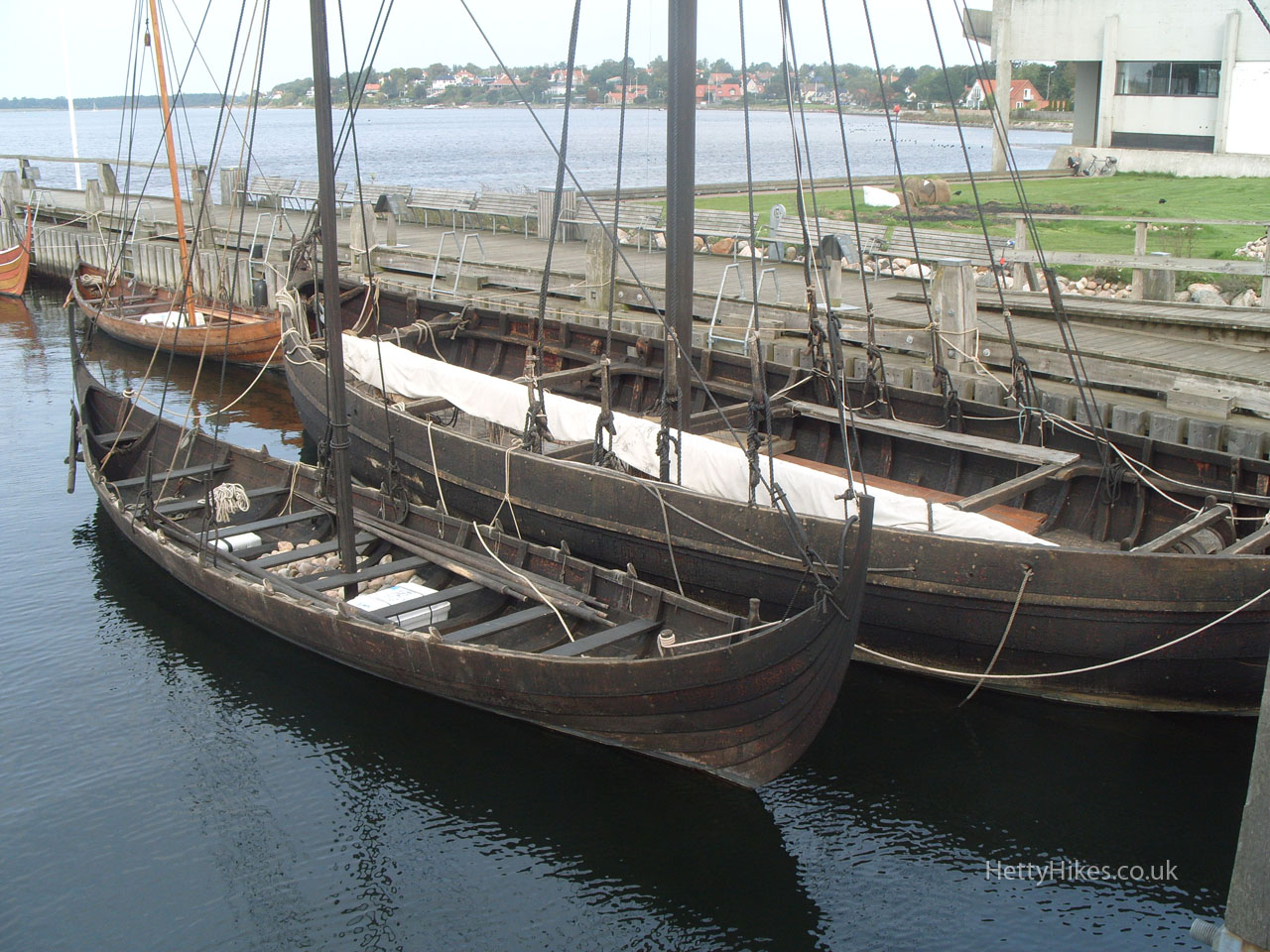 and they repair old ships
The harbour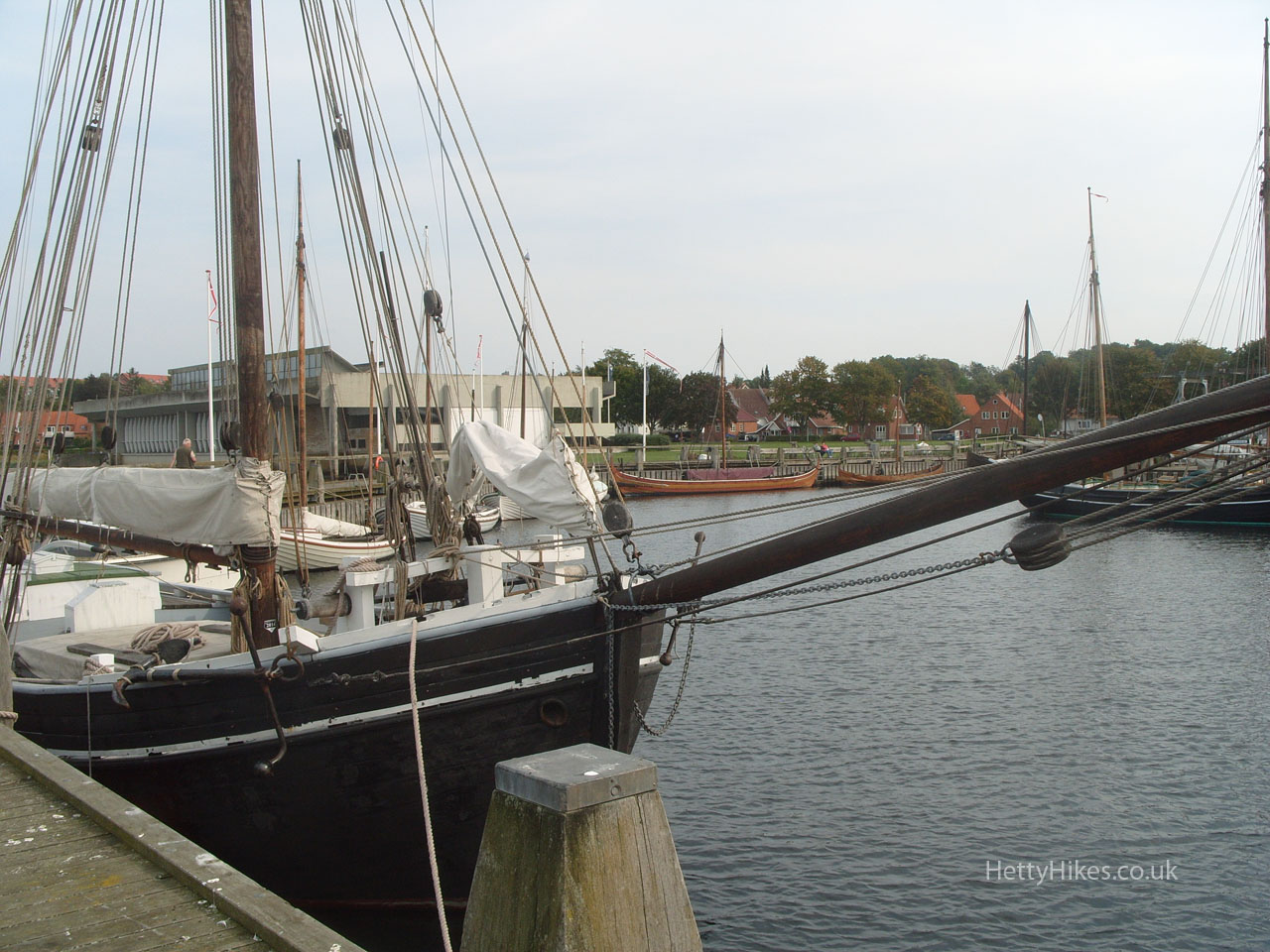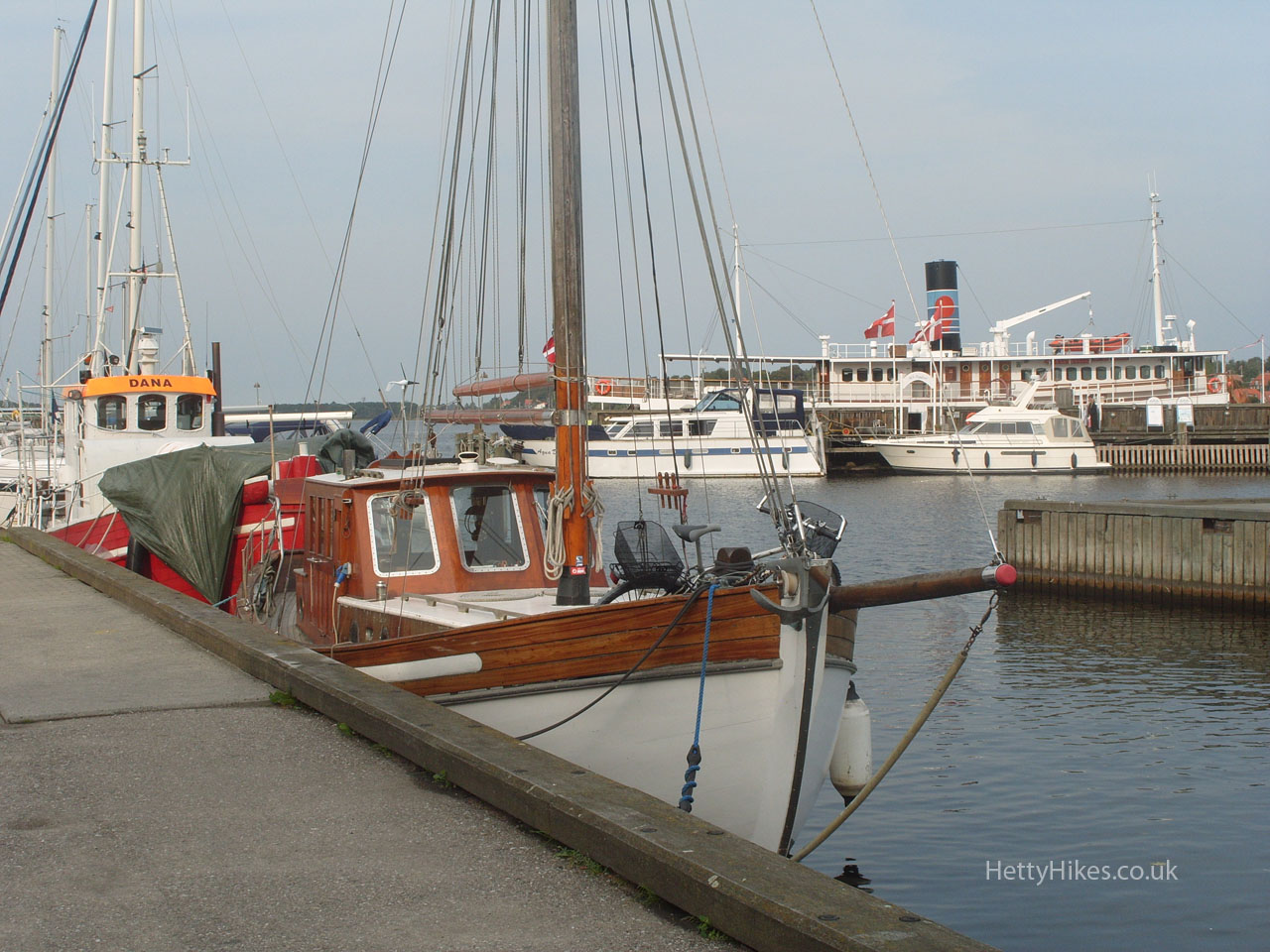 Then another short walk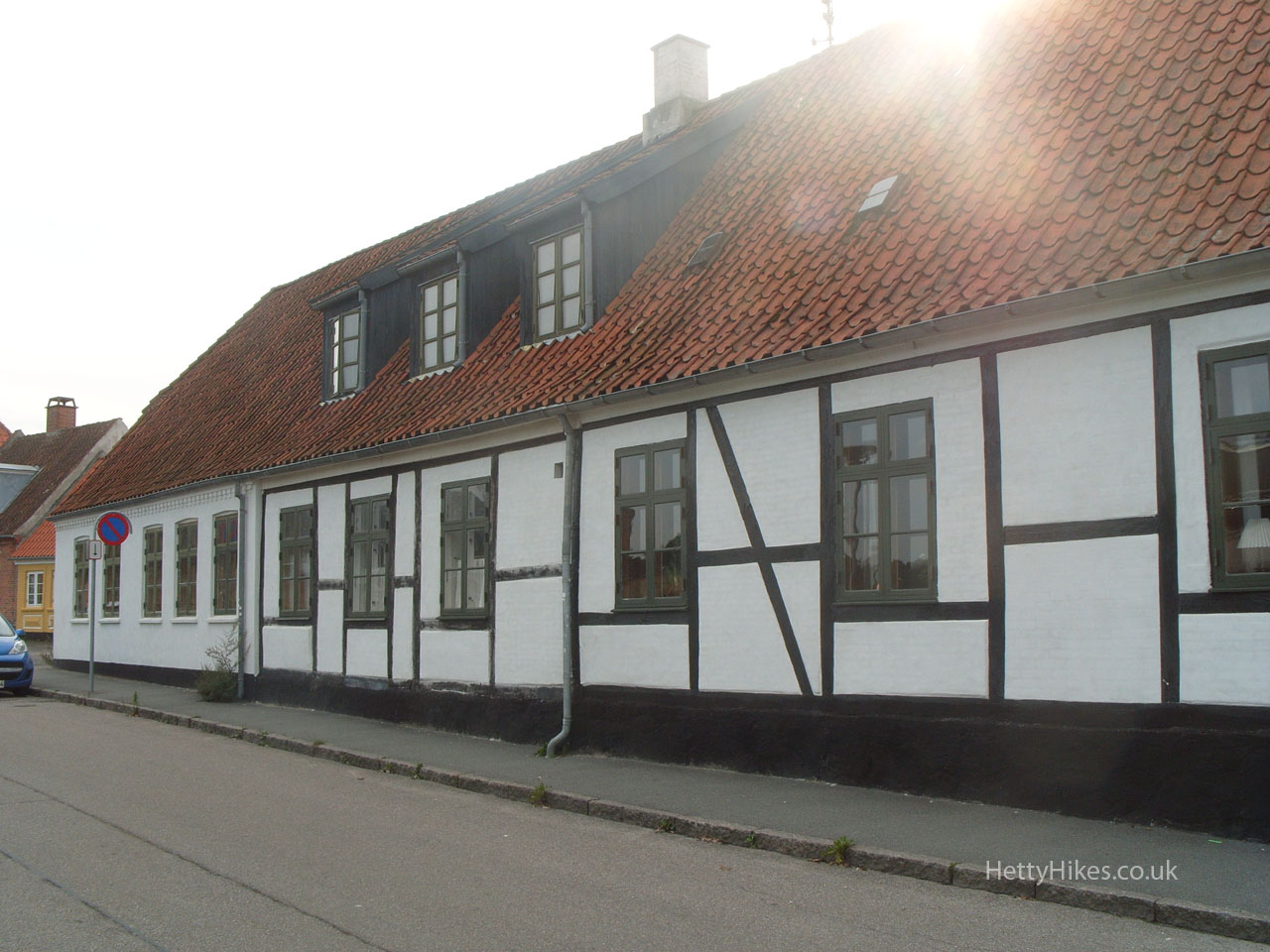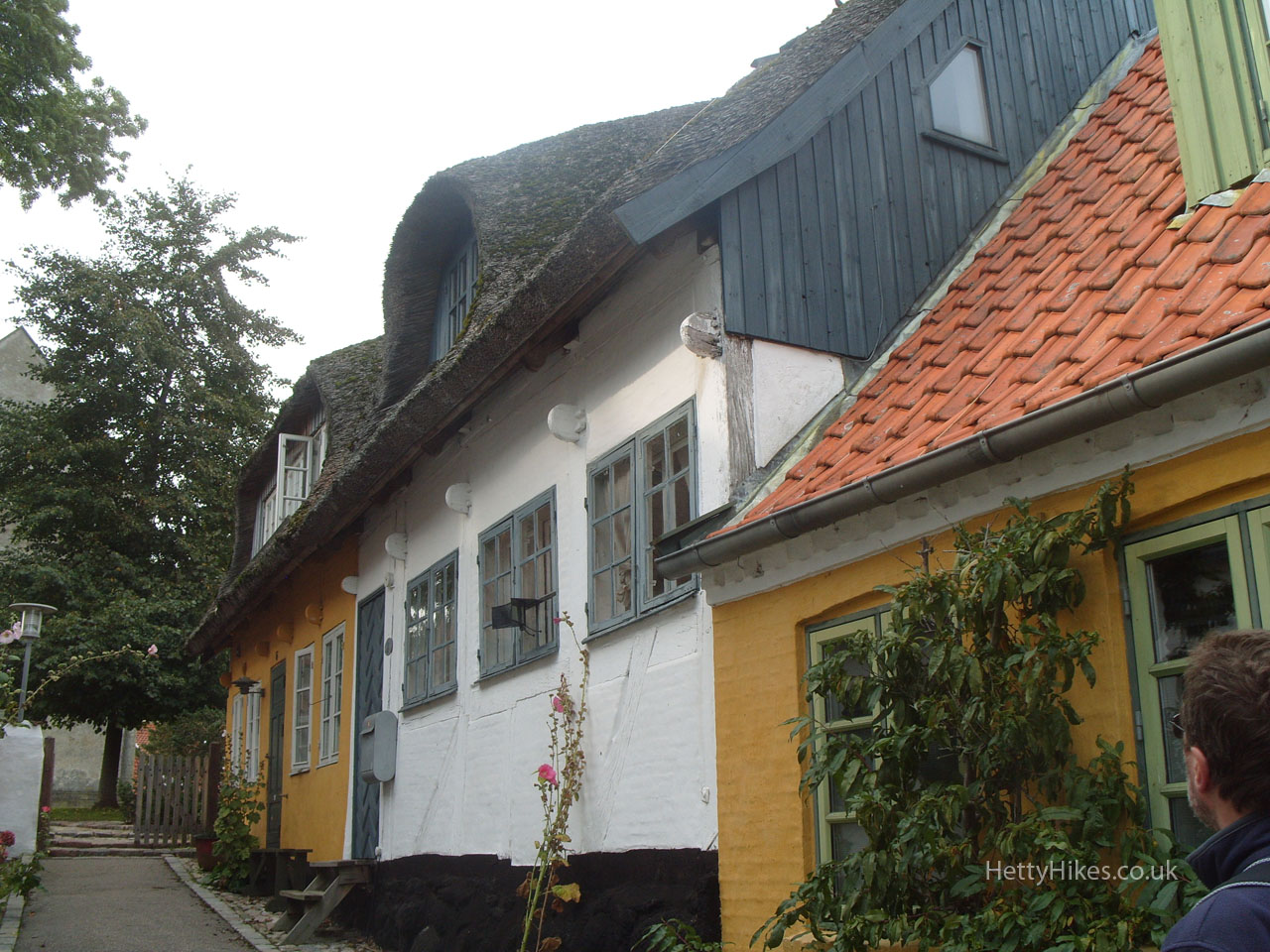 Skt. Jorgensberg Kirke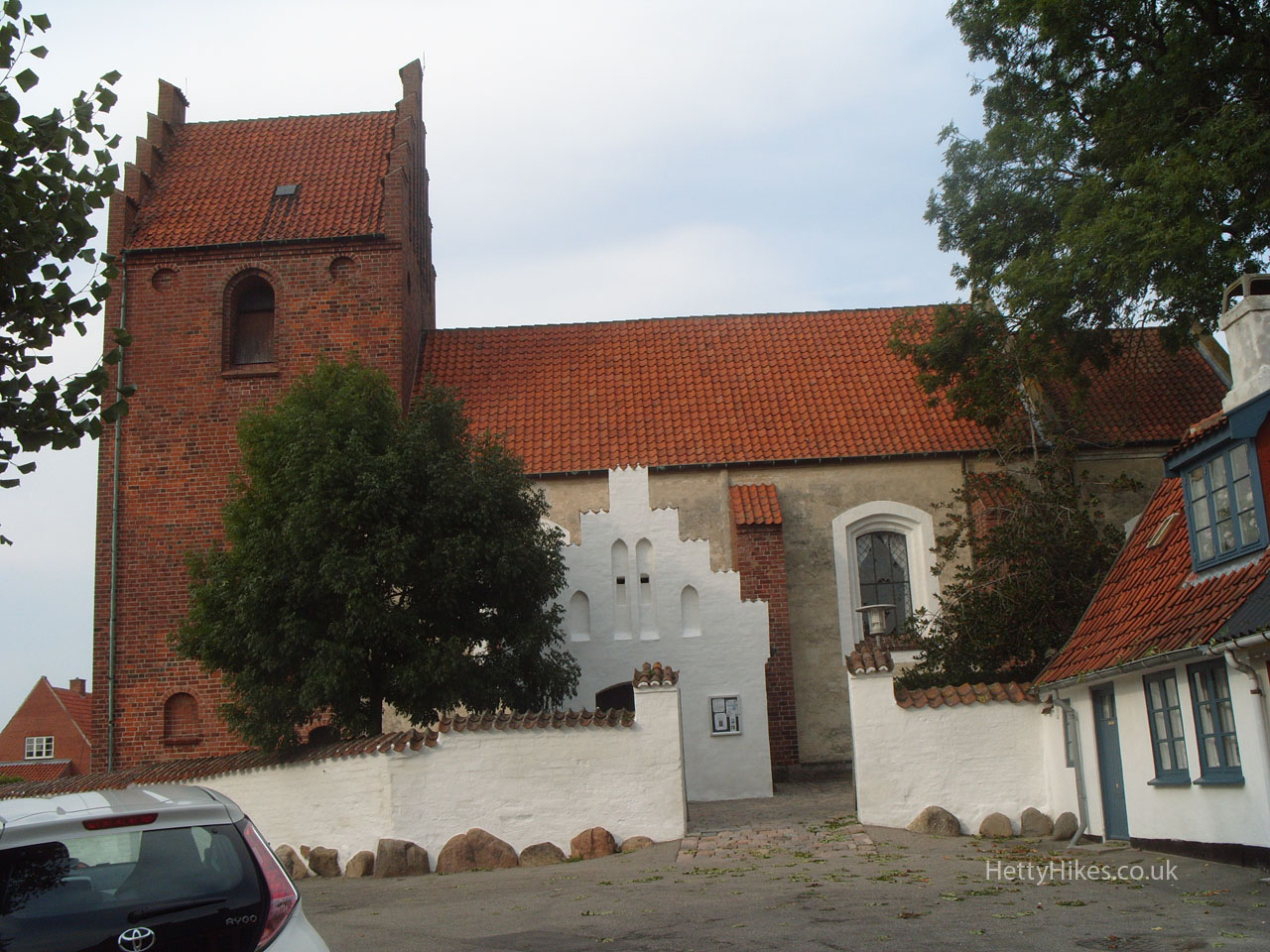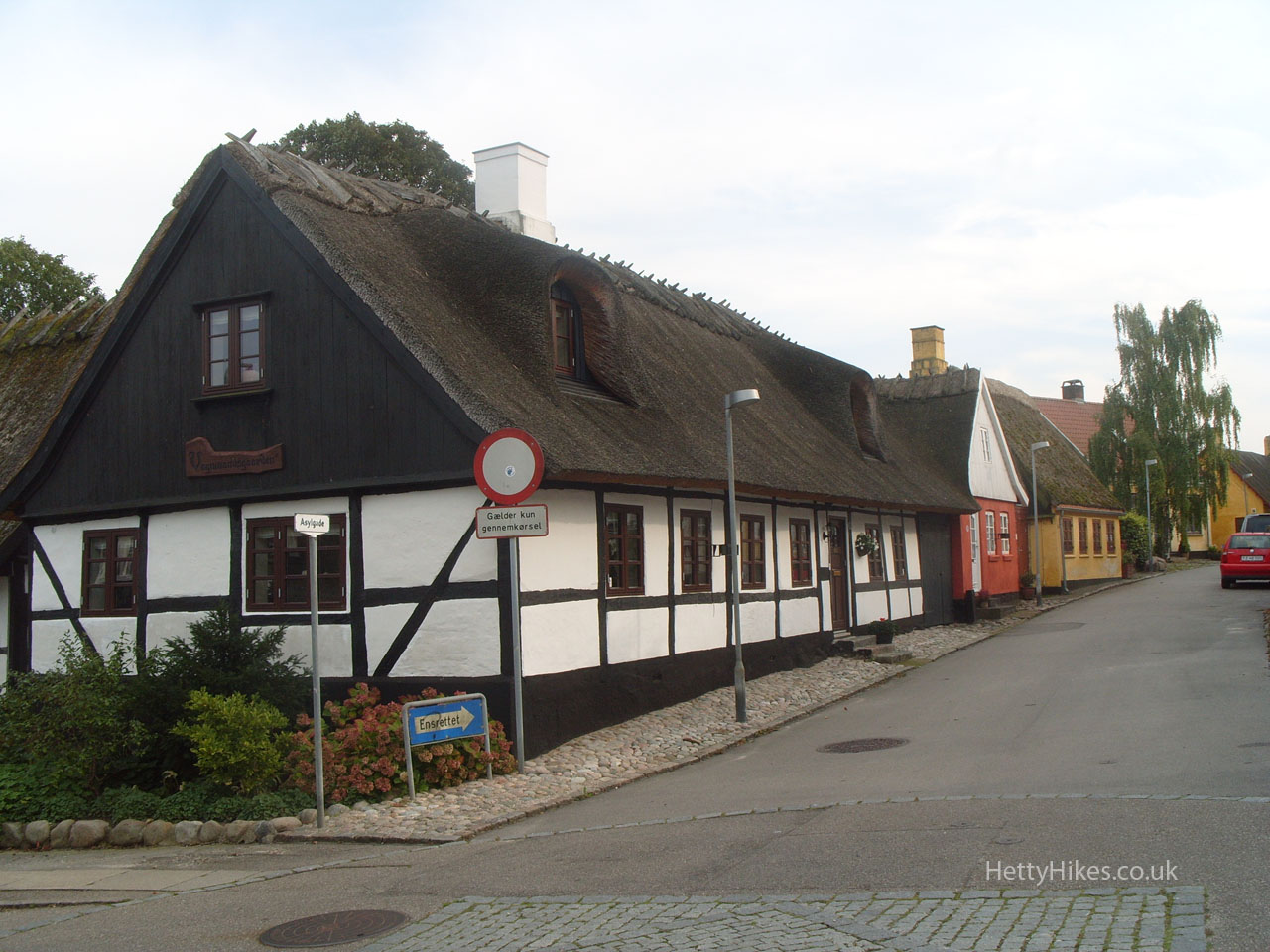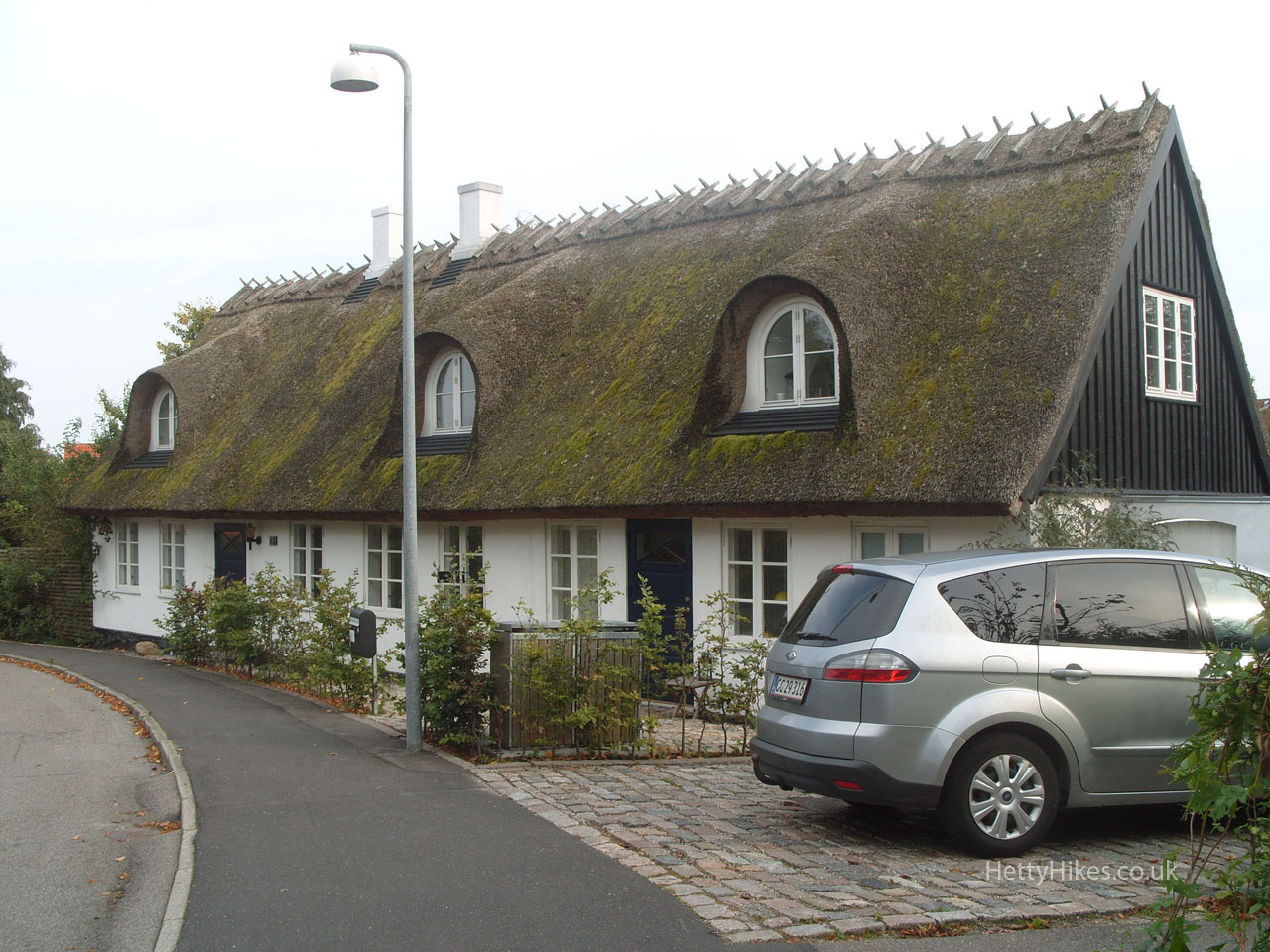 Back to the harbour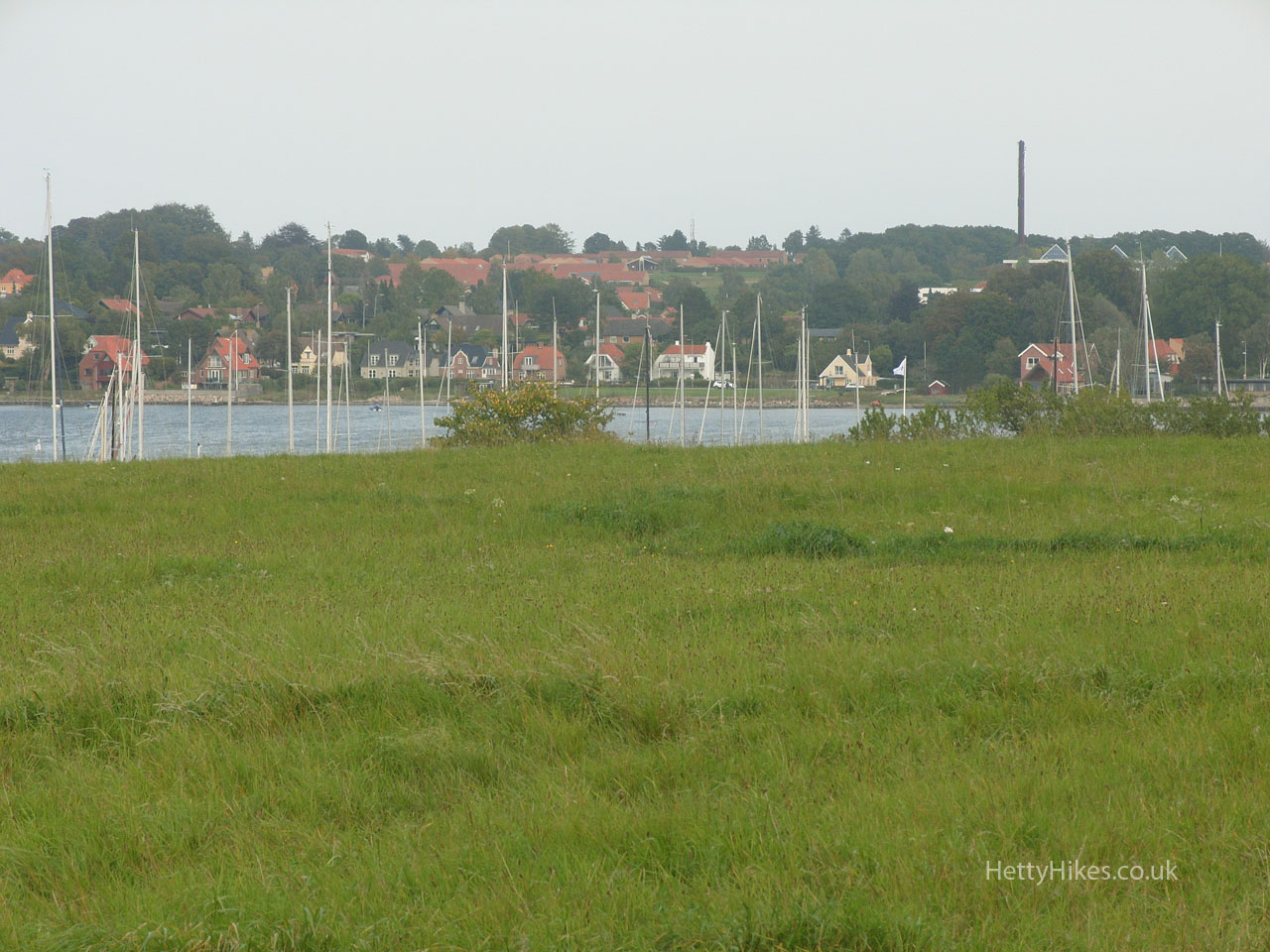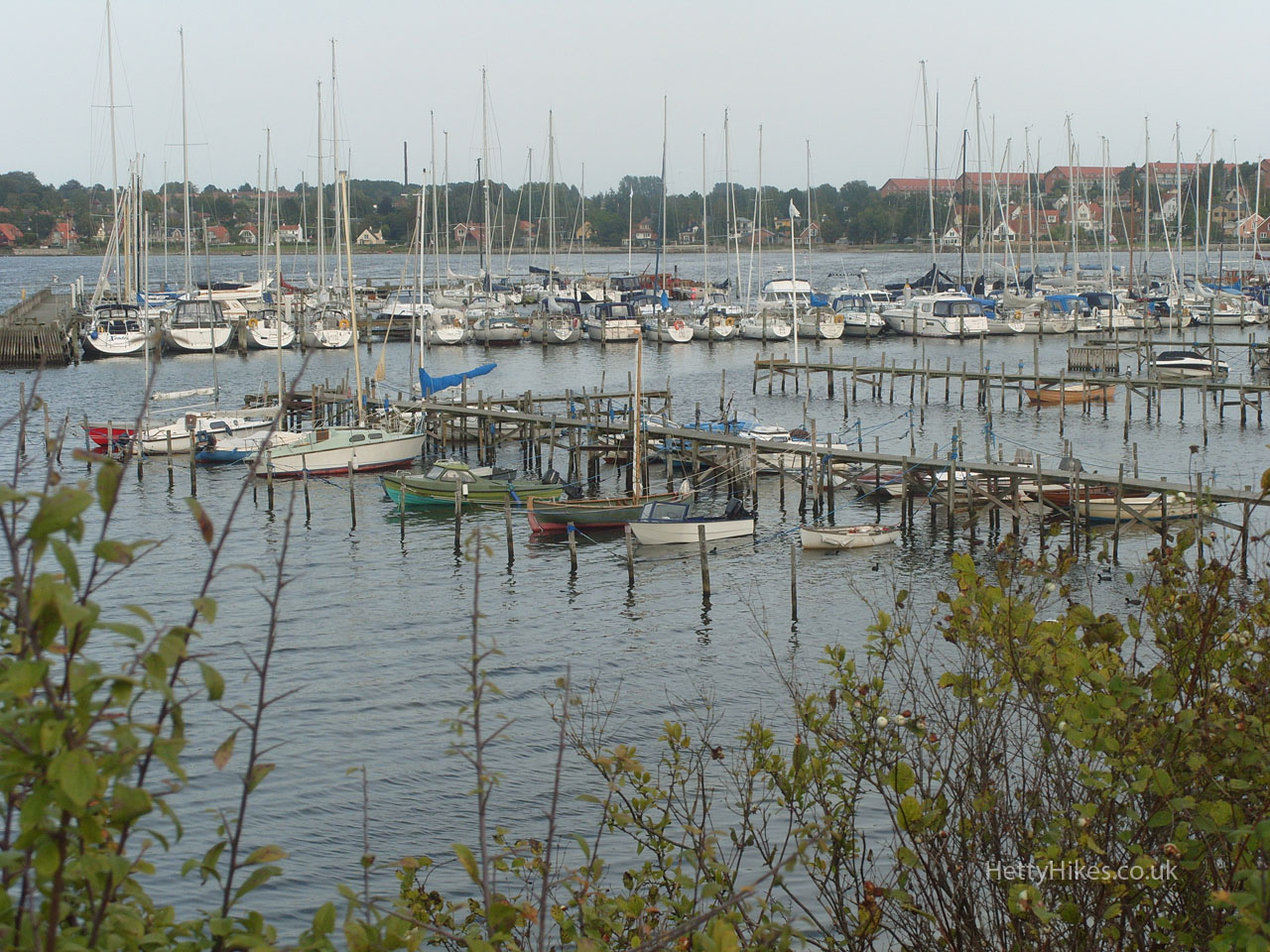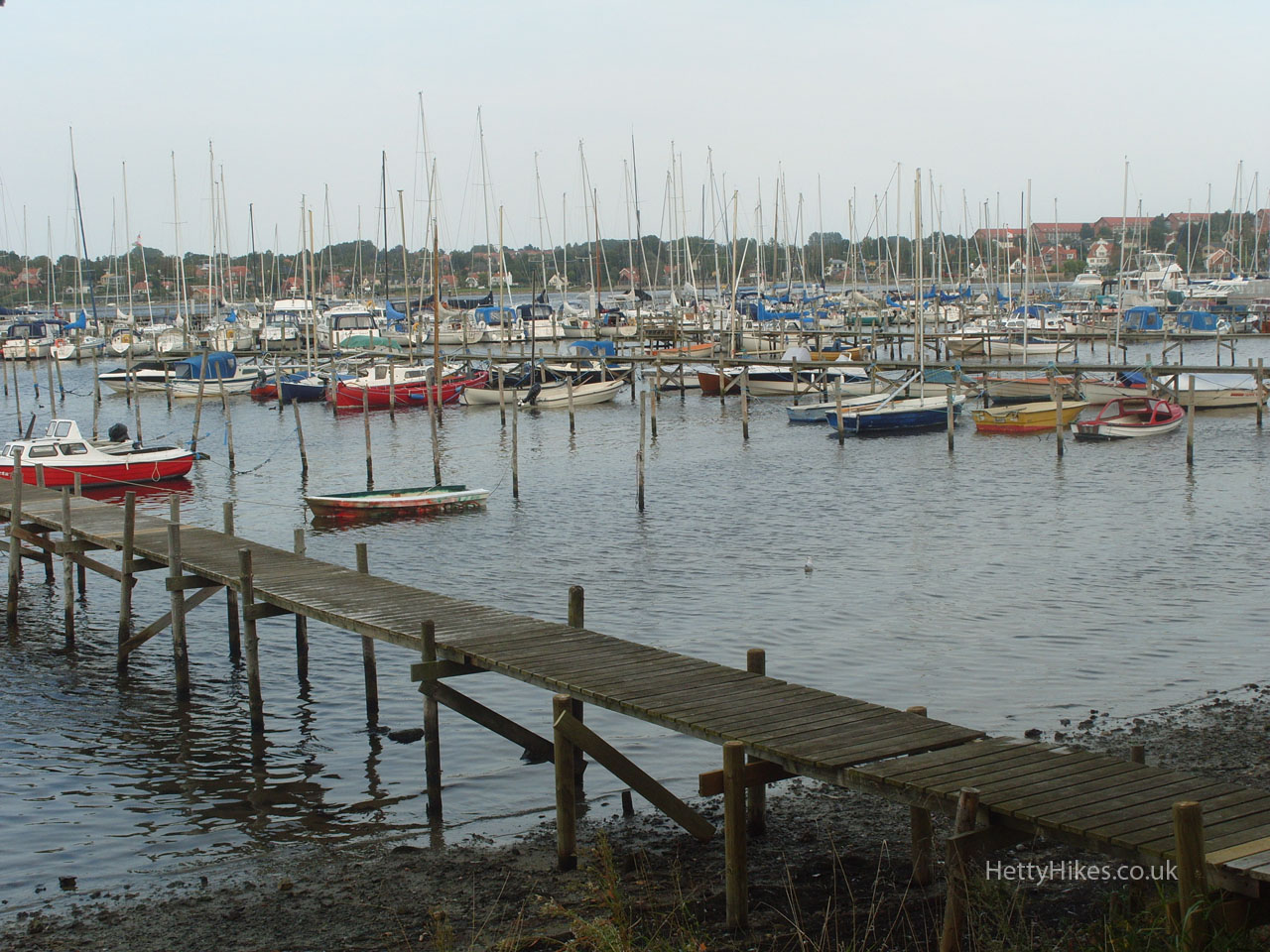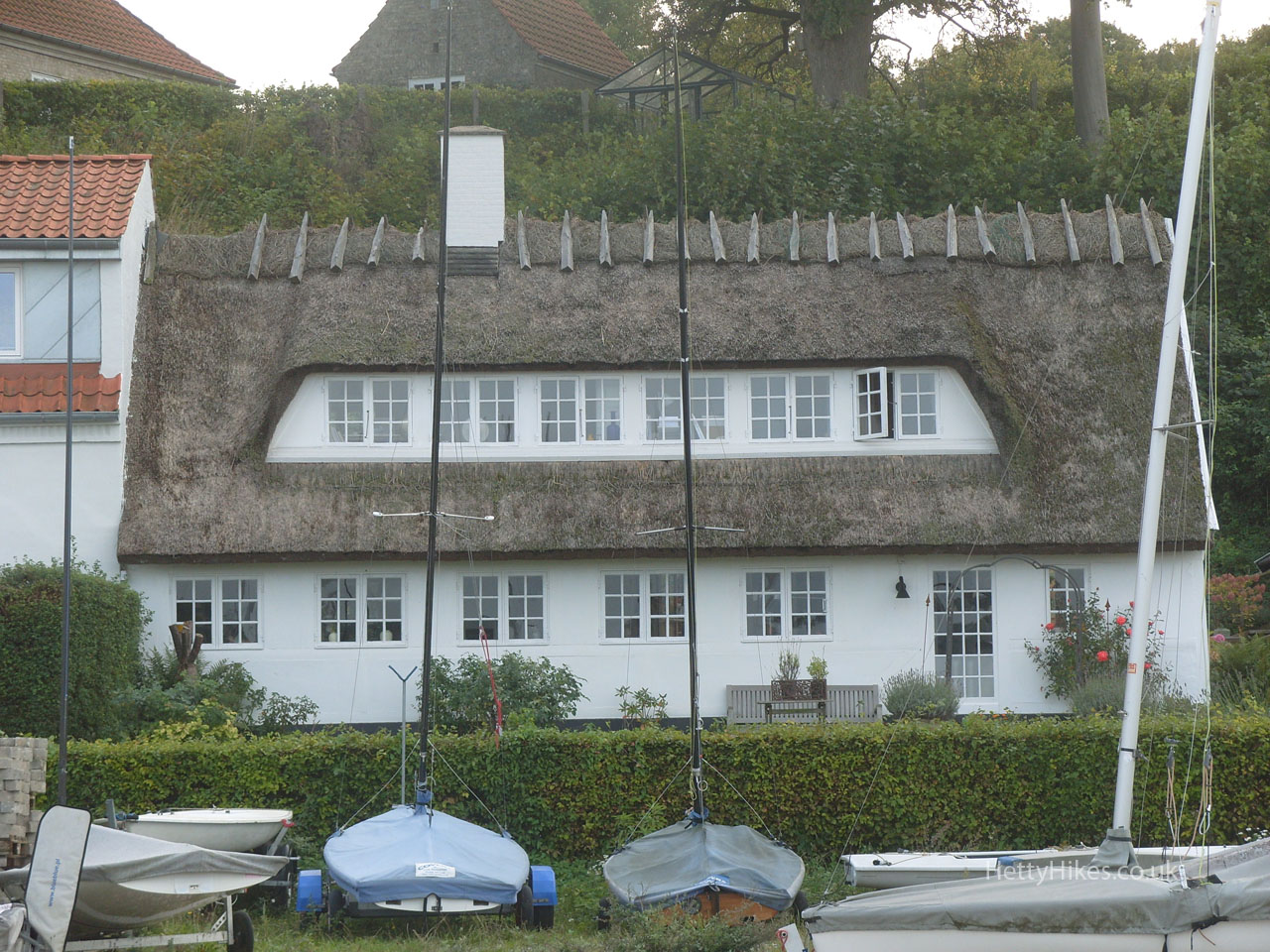 then we walked back to the station
Next day – Open Air Museum
All images on the website copyright of HettyHikes.co.uk