Val Gardena, Dolomites, Italy                             map of Val Gardena
As this area used to be Austrian, most places have 2 or 3 names = German, Italian and the local Ladin language.
June 2014                                                                                All photos by Hetty
After a very hot week at Lake Garda, we welcomed the cooler mountain air in the Dolomites. St Ulrich is in the valley about 1234m = 4,000 feet above sea level.
This was our first view of St Ulrich from the bus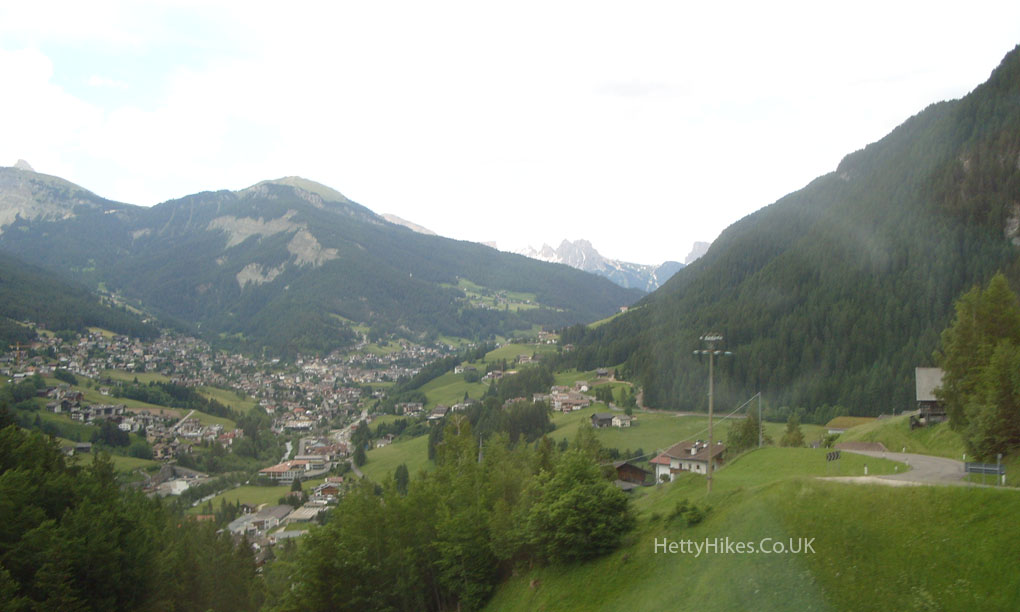 We bought a one week Val Gardena Pass for the cablecars, and you get a free card for the buses at your accommodation.
We stayed up the hill from St Ulrich, for a week. We had the lower floor and the owner lived upstairs. She didn't speak English, but we managed with Hetty's few words in German, and she kindly took us down to the shops in her car when we arrived.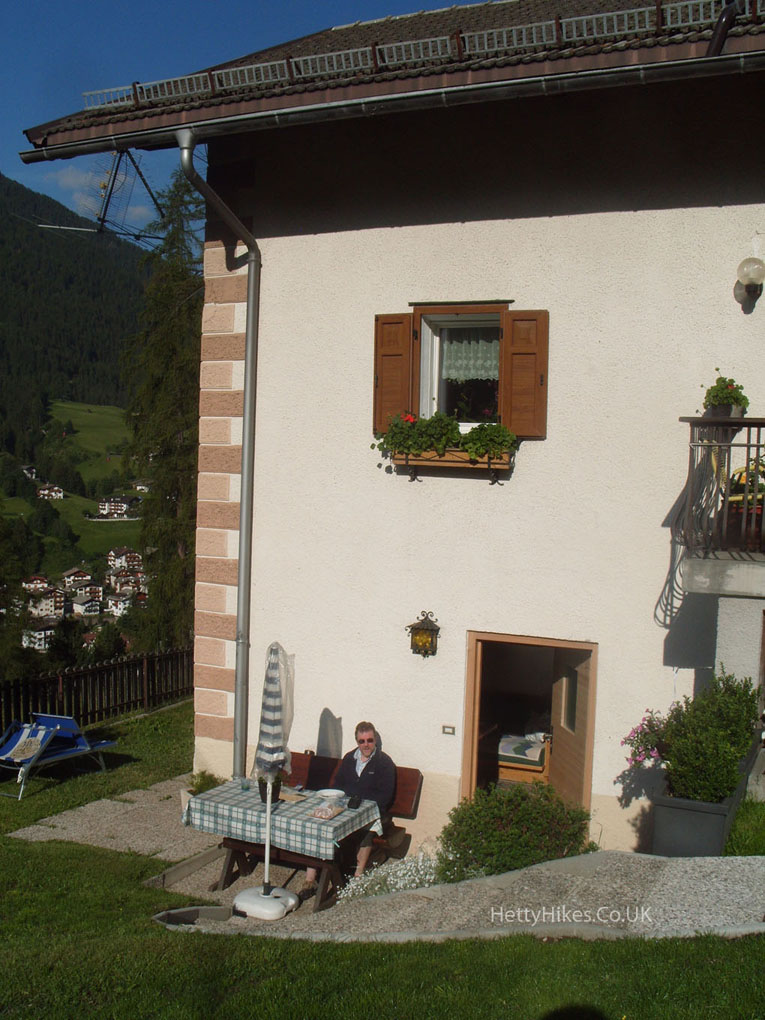 This was our view. It was cloudy at the beginning of the week, but ended like this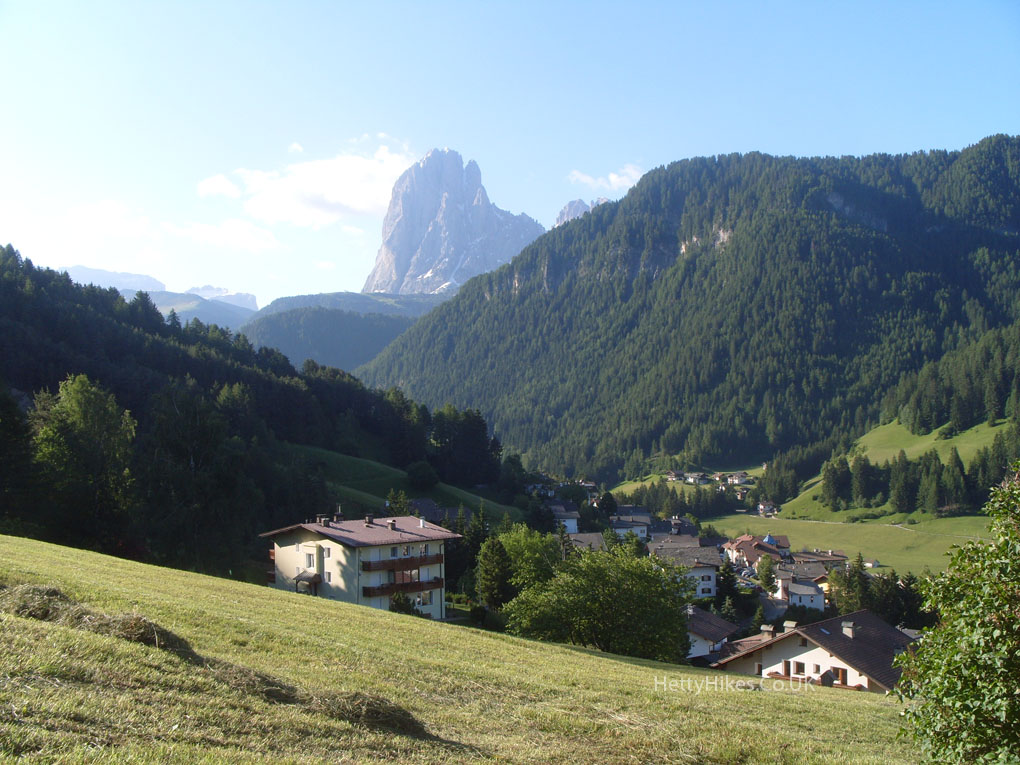 The Dolomites are said to look pink in the sunshine. This is Sasso Lungo.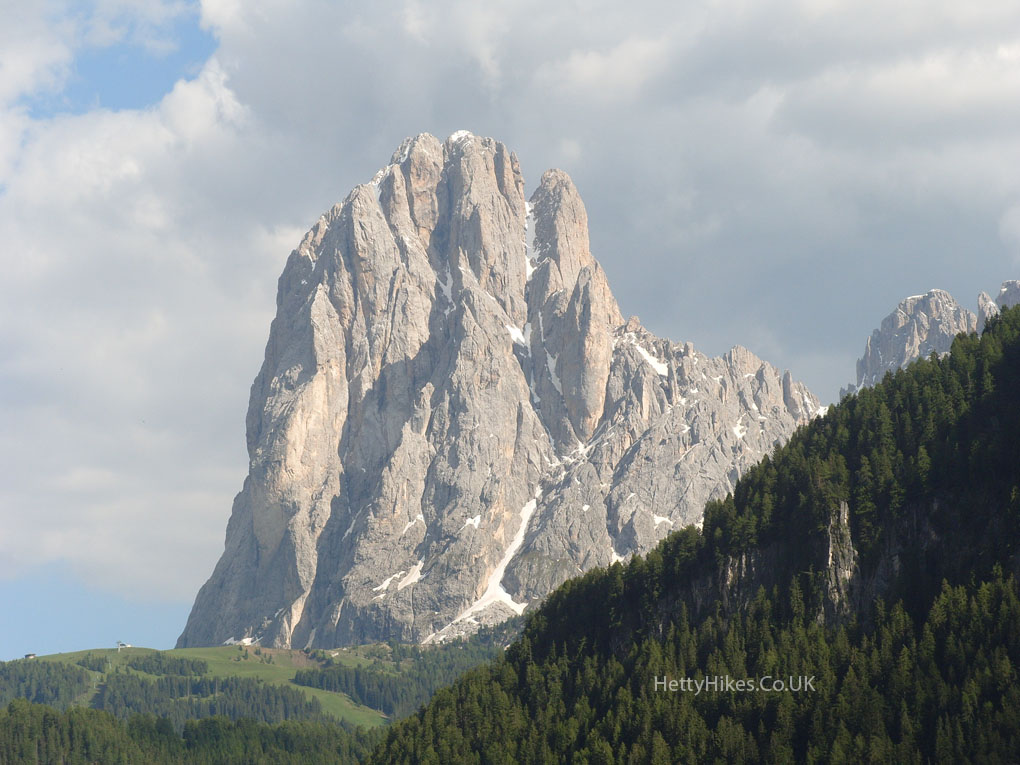 Across the valley a cable car goes up from St Ulrich to the Alpe di Siusi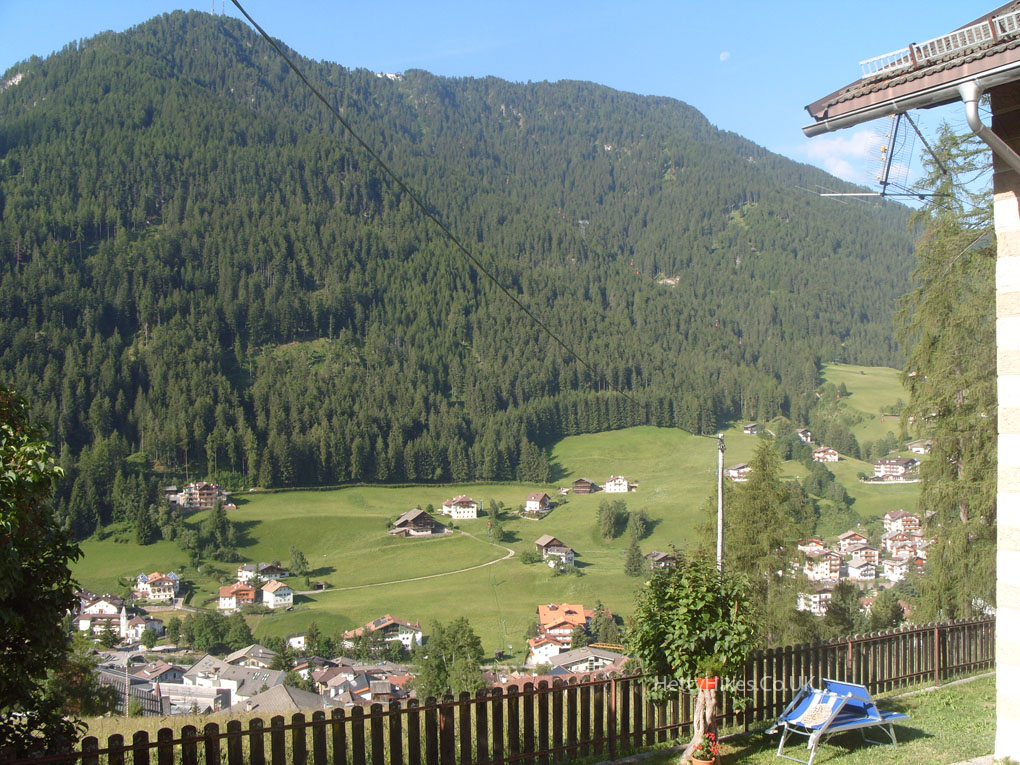 Down in St Ulrich The big church, up hill and the little church at the bottom, near the bus stop.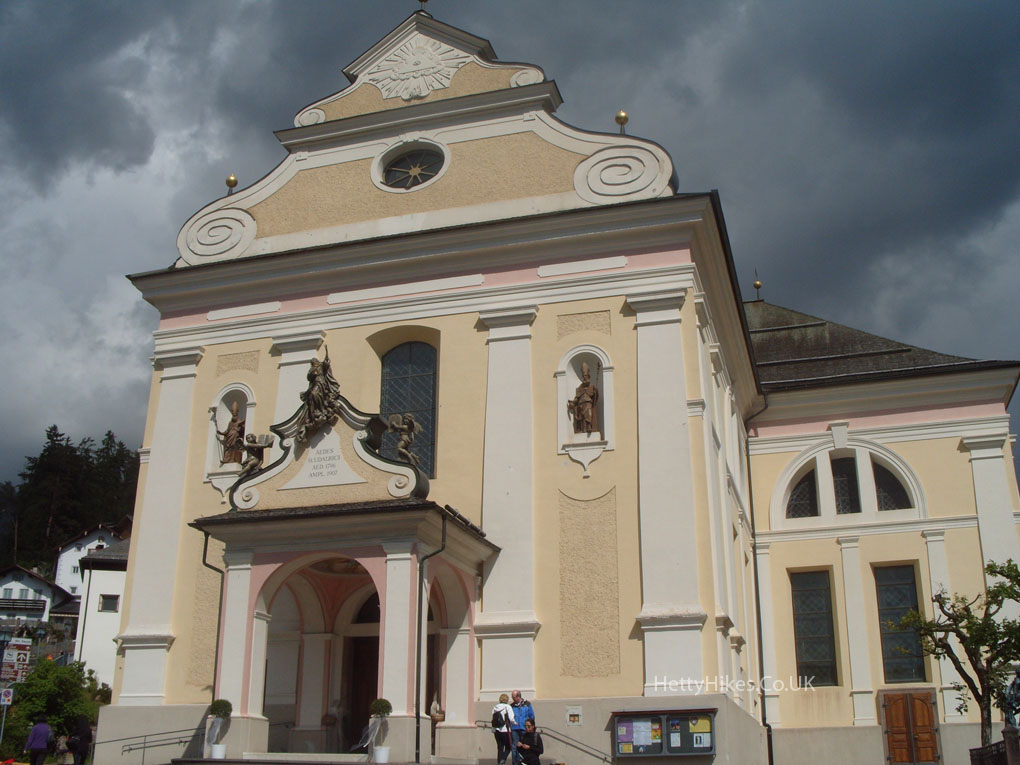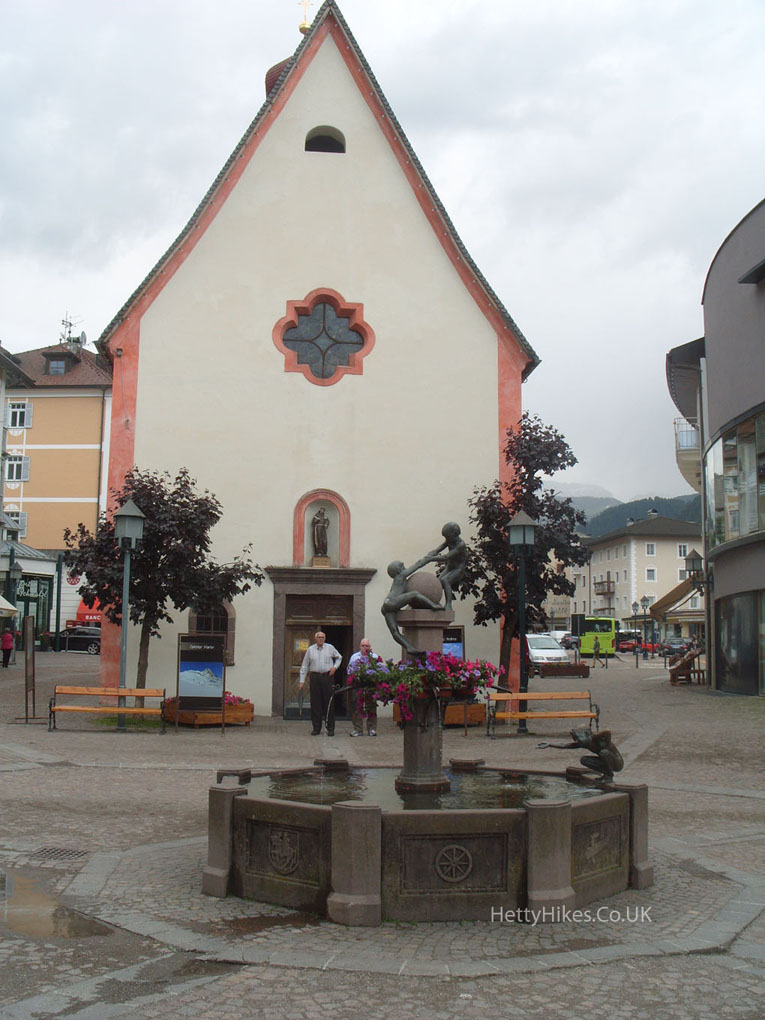 There were lots of sculptures in the town, many carved from wood
Looking towards the head of the valley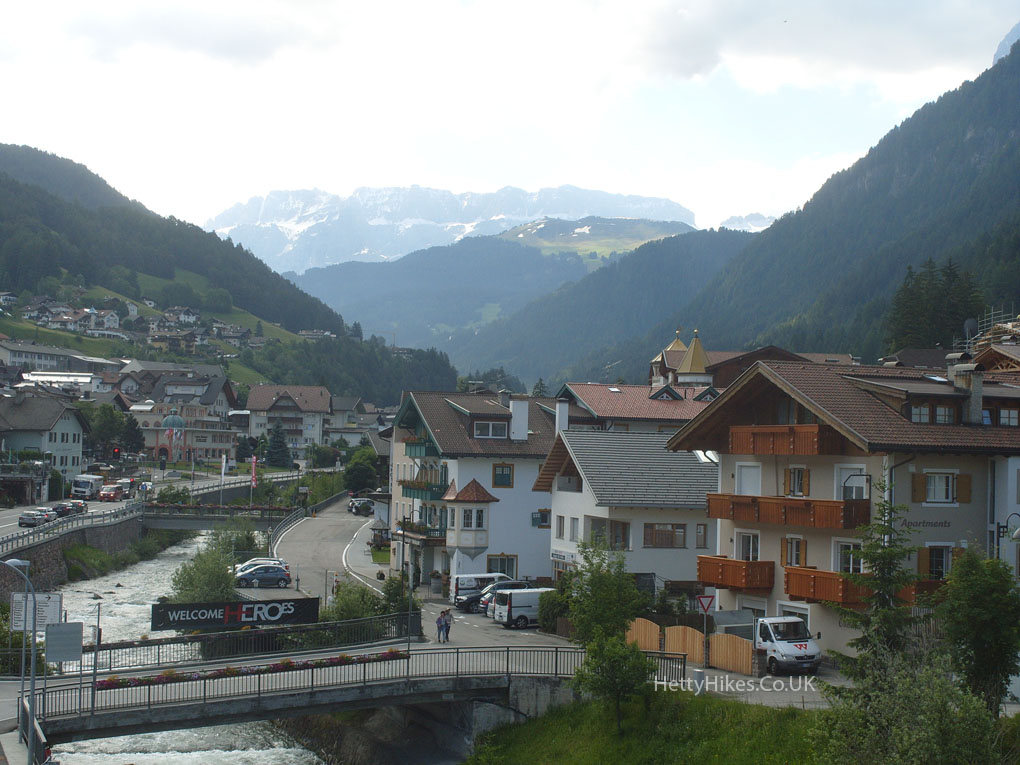 All images on the website copyright of HettyHikes.co.uk