Near Cirencester, Gloucestershire                                                              Photos by Hetty
21st June 2019            A visit with Stroud U3A Church History and Architecture Group to St Mary Magdalene, Baunton
The nave and chancel of the church were built about 1150 by the monks of Cirencester Abbey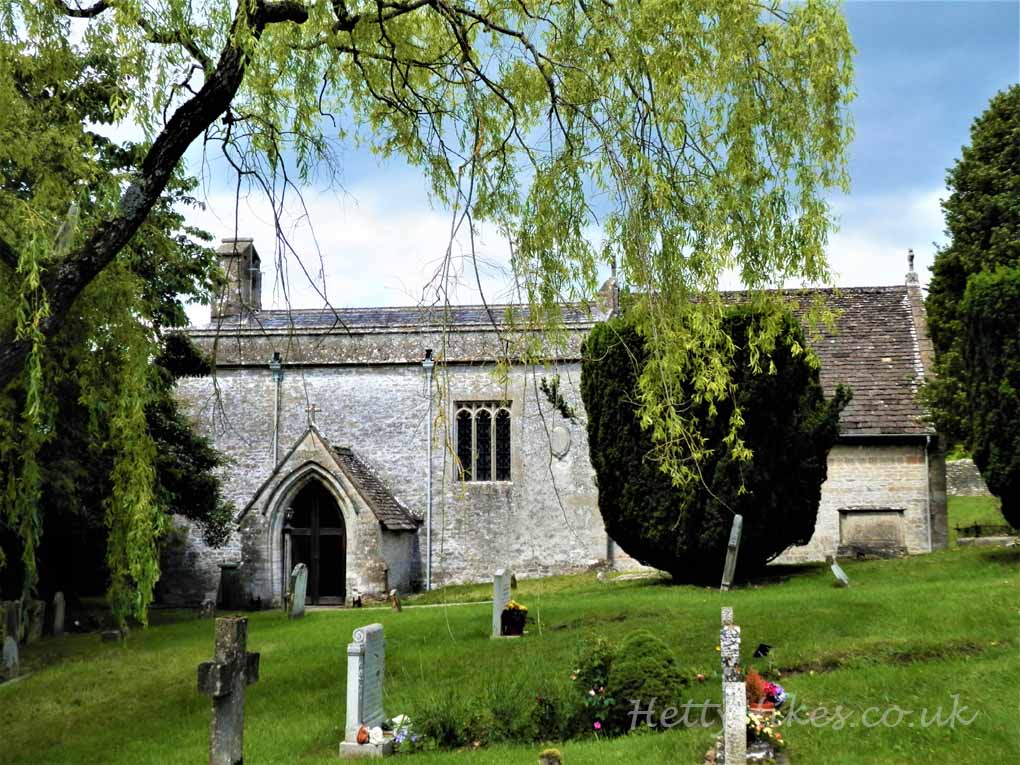 It has a double bell-cote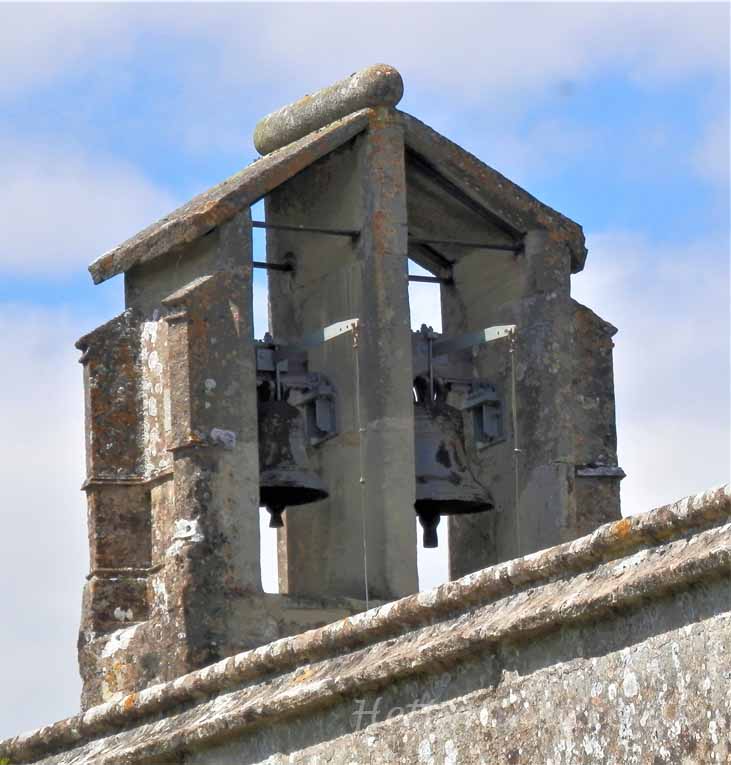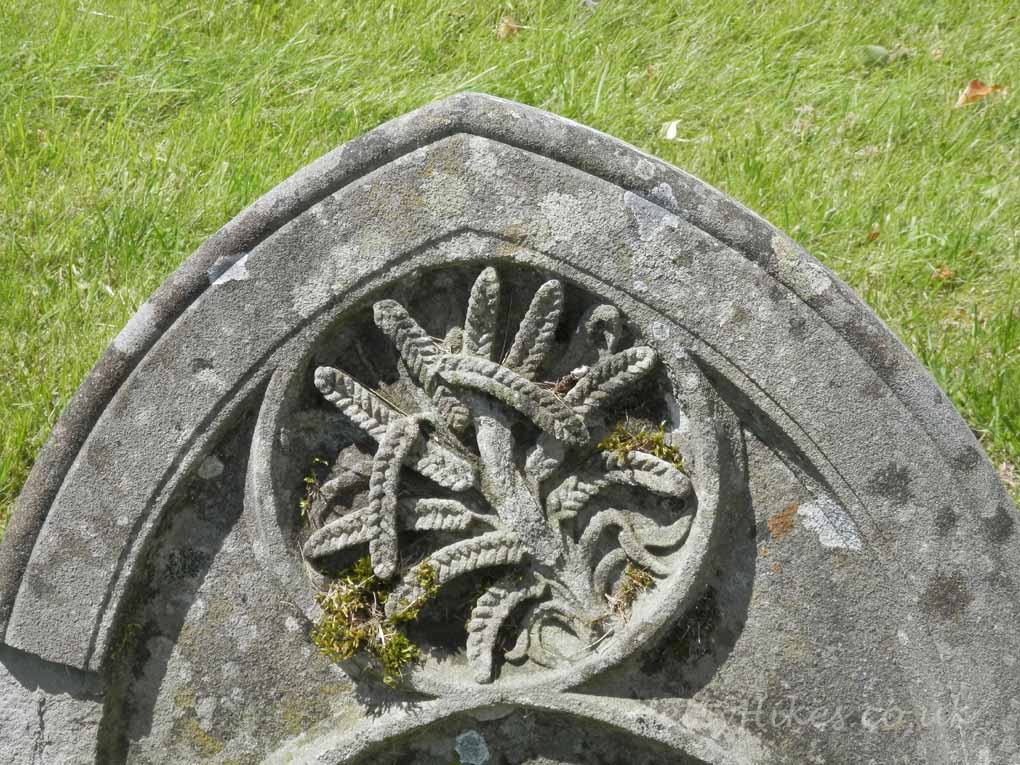 The hinges on the door date from about 1500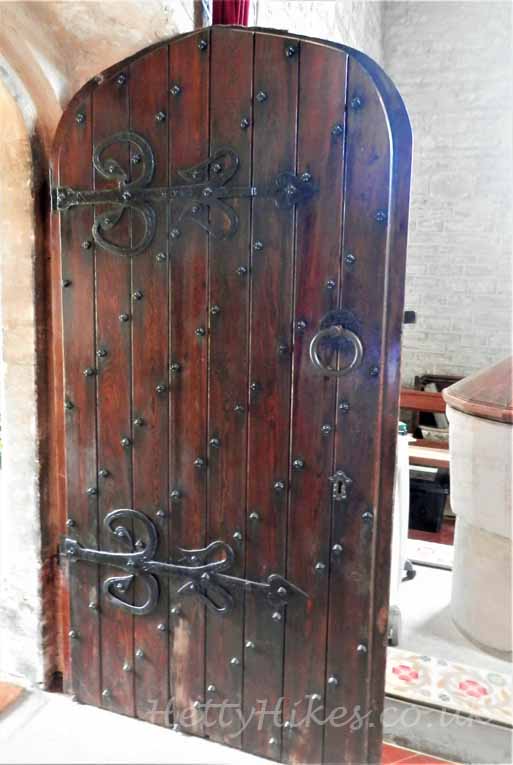 When you enter the church you see a huge 14th or 15th century wall painting of St Christopher, which was discovered and restored during Victorian times. This saint's image was common in churches in medieval times.
12th century chancel arch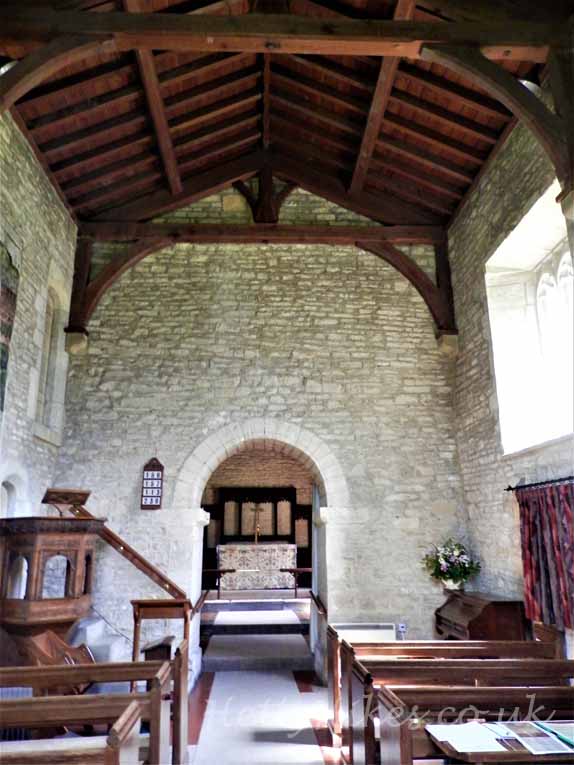 Protected by curtains is a 15th century embroidered altar frontal with double-headed eagles.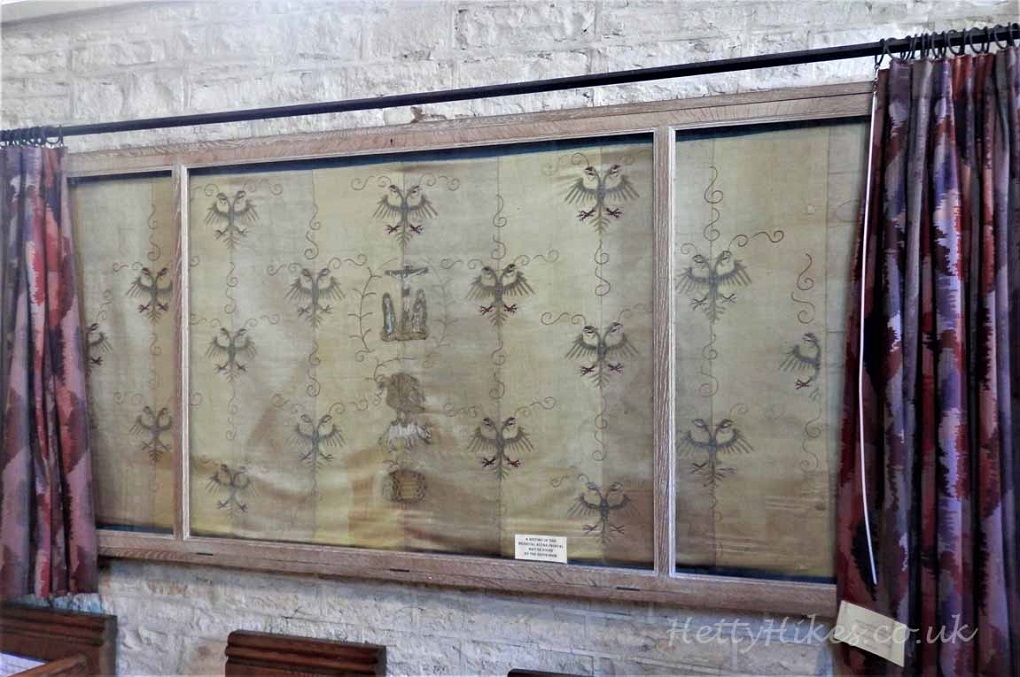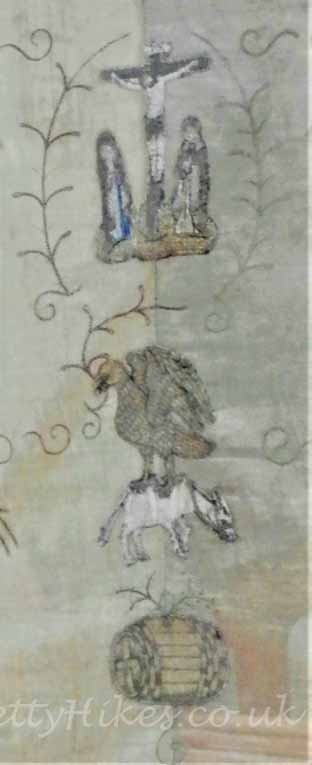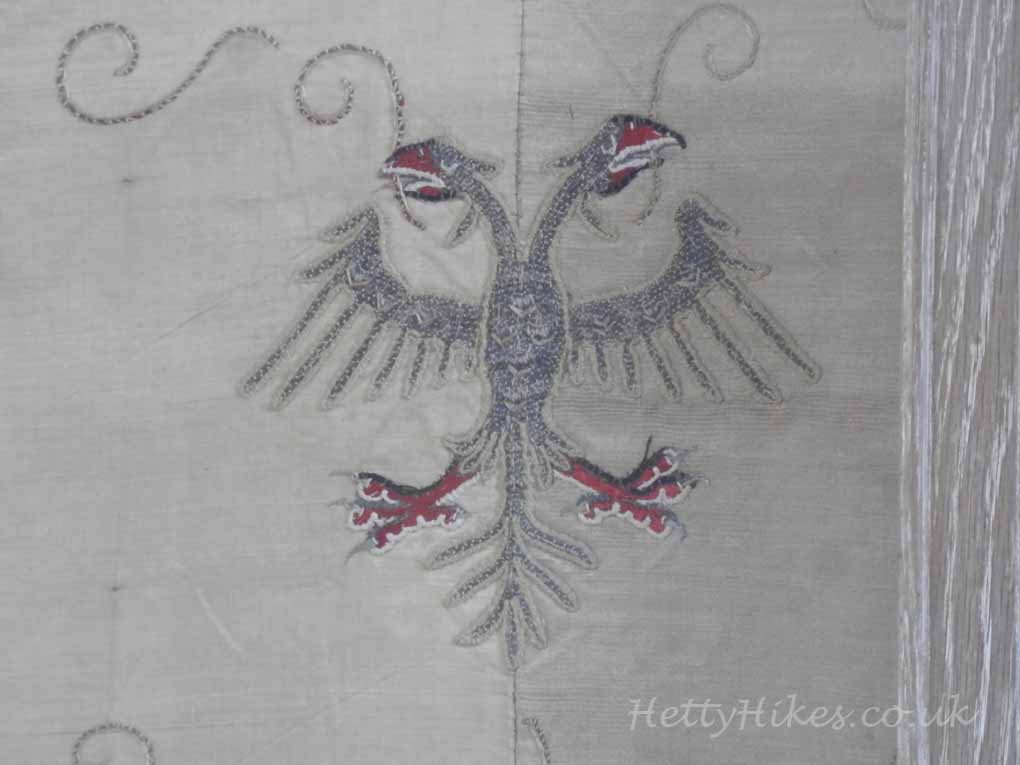 15th century reredos behind the alter – originally part of the rood screen and 16th century font bowl on Norman base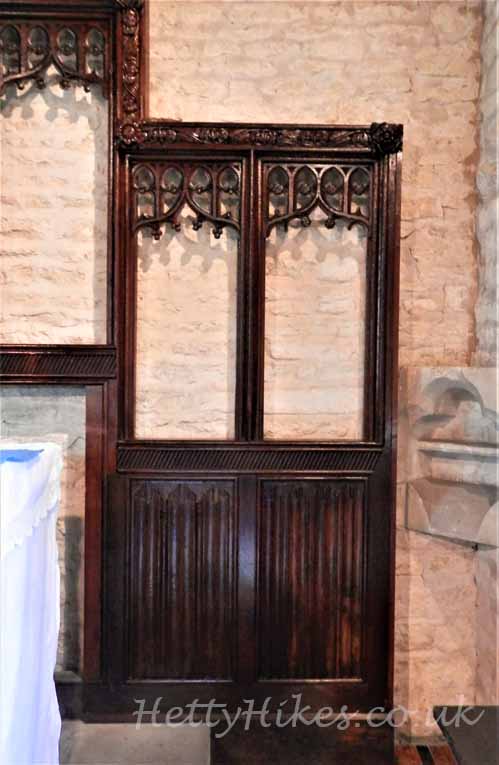 Link to more U3A church visits
All images on the website copyright of HettyHikes.co.uk