North-east Italy

September 9th 2016                                           Photos by Hetty
View from the railway station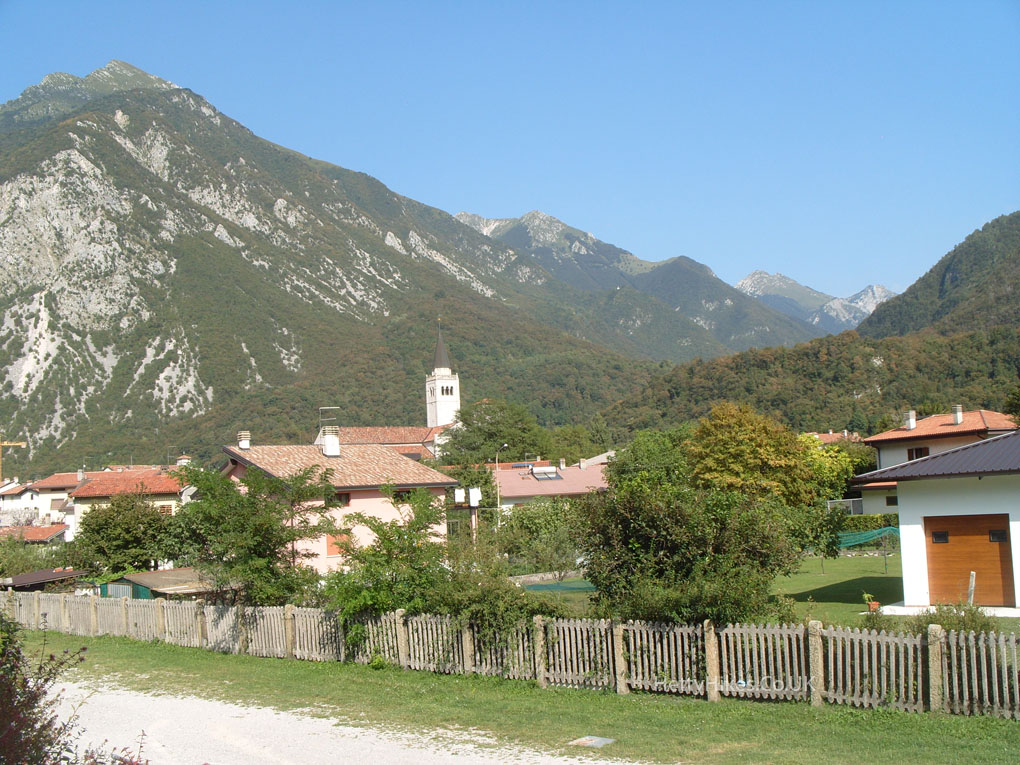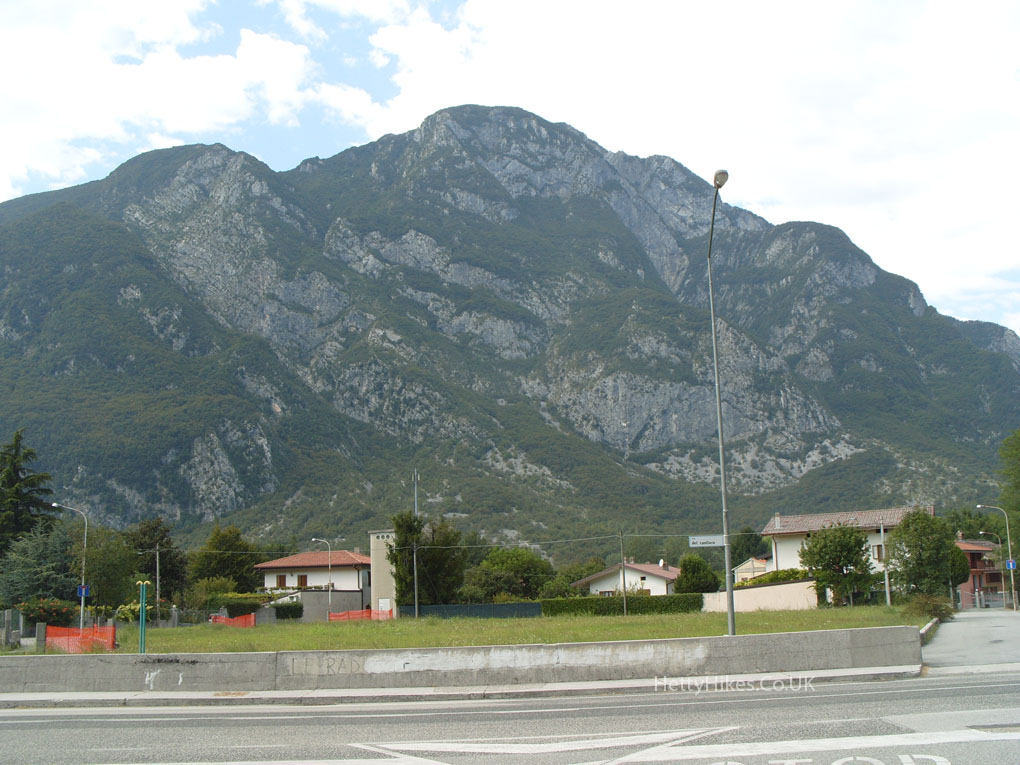 Venzone is a small walled town is on the Tagliamento river, nestled between the Carnian Alps and the Julian Alps. It was devastated by earthquakes 40 years ago, and has been rebuilt as it was in medieval times.

From the railway station turn left, then right down a path. Cross the main road and take via Gemona to enter the town via the Lower Gate (Porta di Sotto) built in 1835, replacing an earlier 14th century gateway.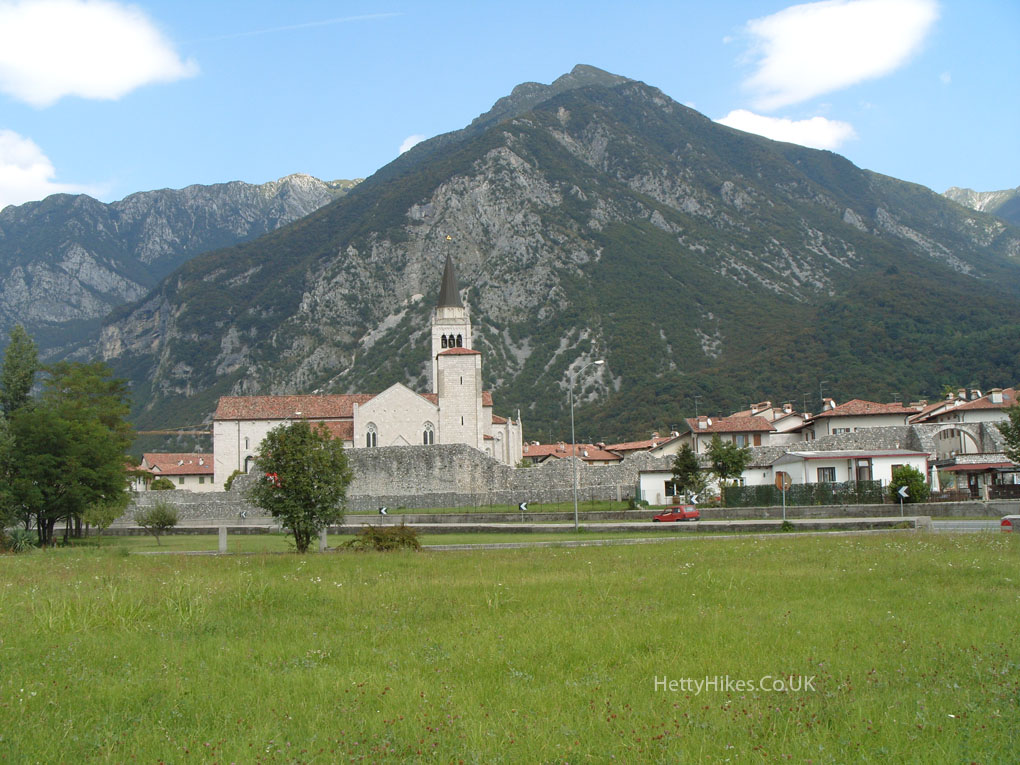 The double circle of walls were originally surrounded by a moat.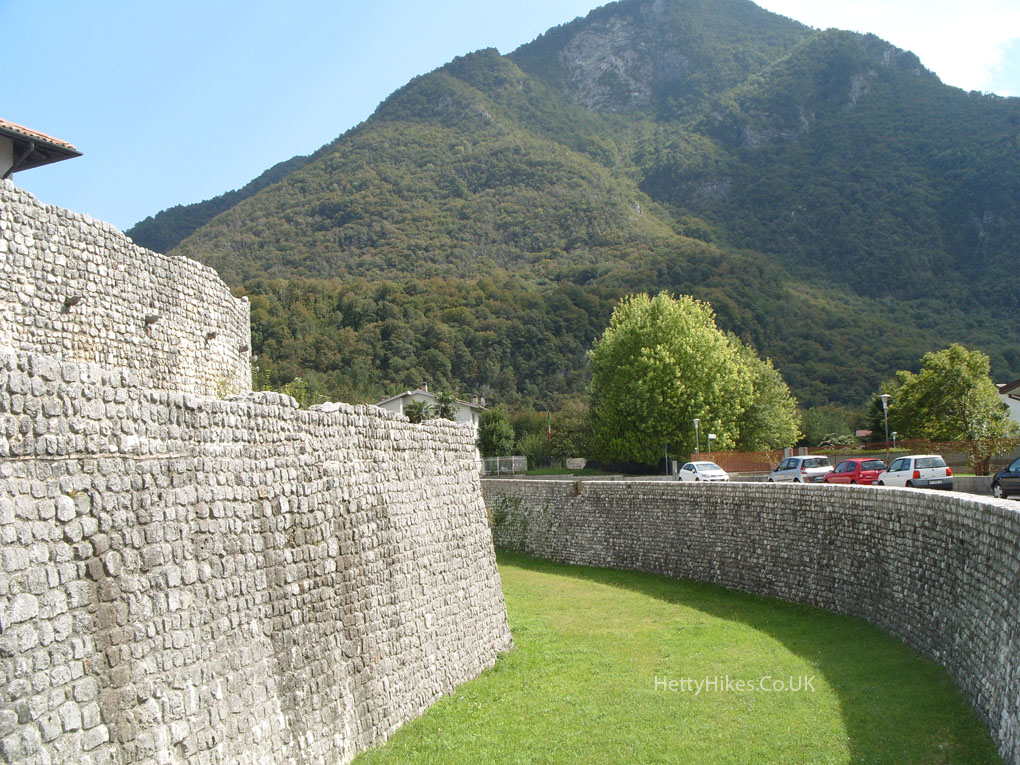 Cappella Cimiteriale di San Michele (St. Michael's Cemetery Chapel), 13th century
Duomo di Sant'Andrea (Saint Andrew's Cathedral) 14th century, rebuilt after 1976 earthquake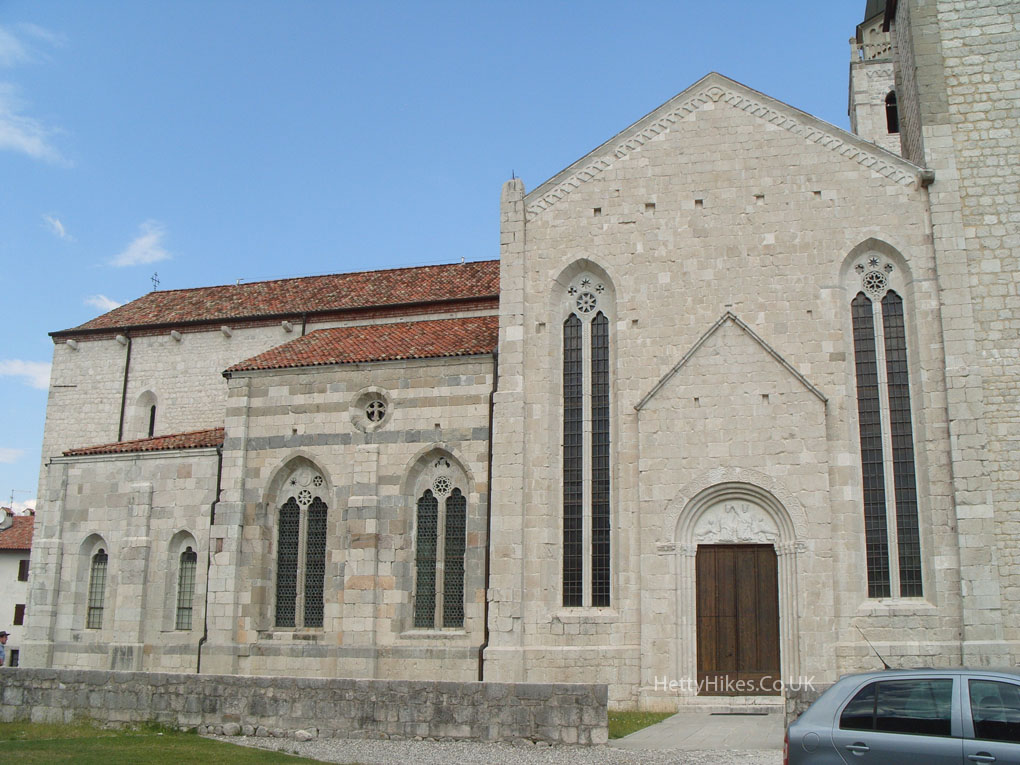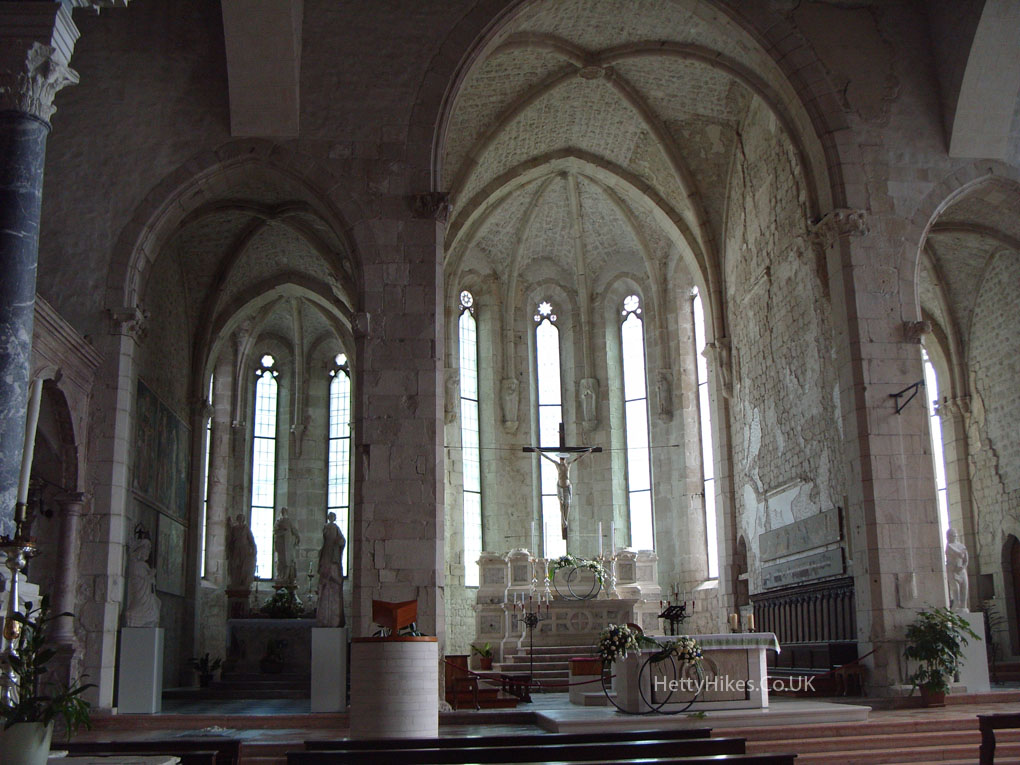 14th century frescoes survived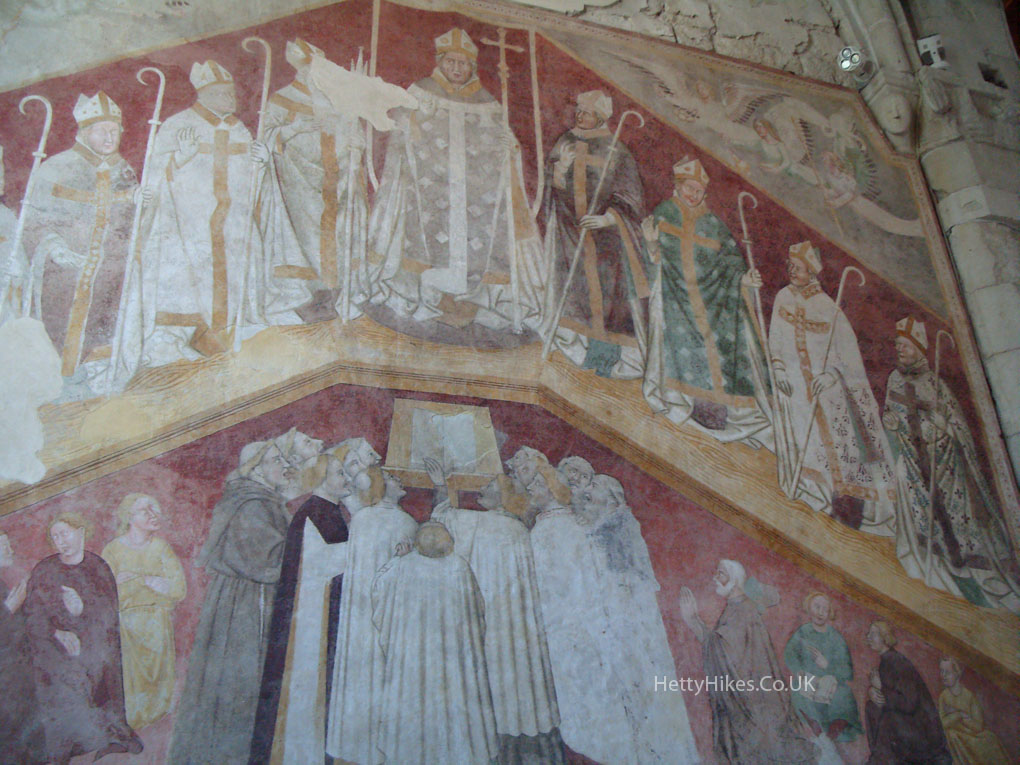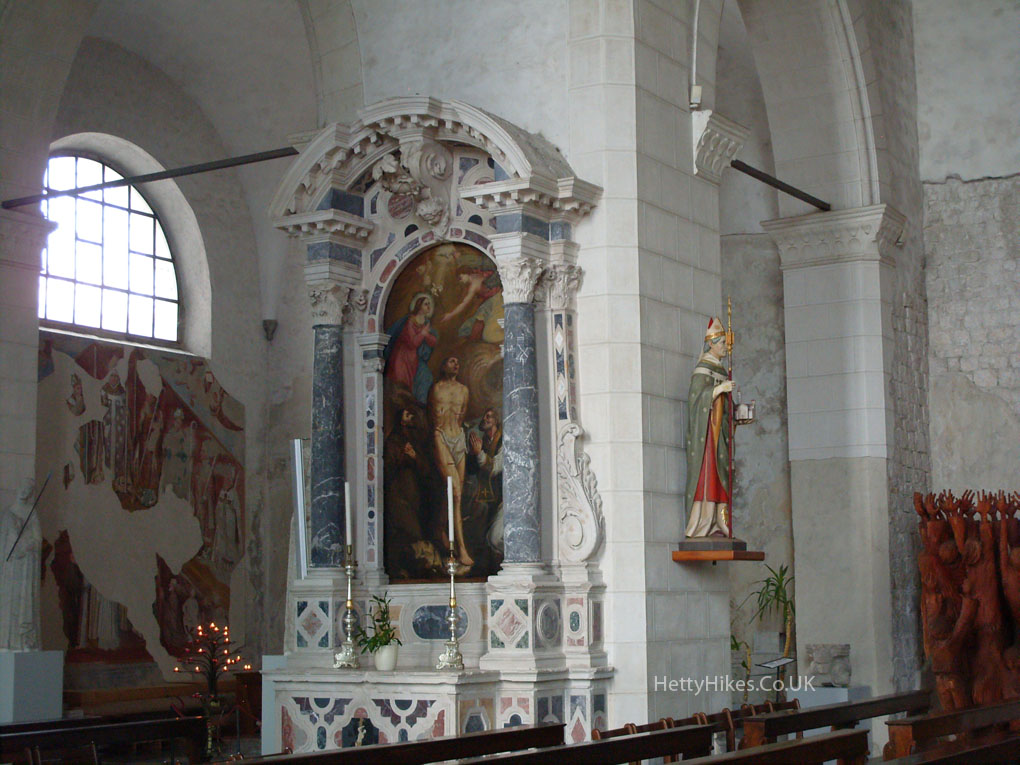 Main entrance to cathedral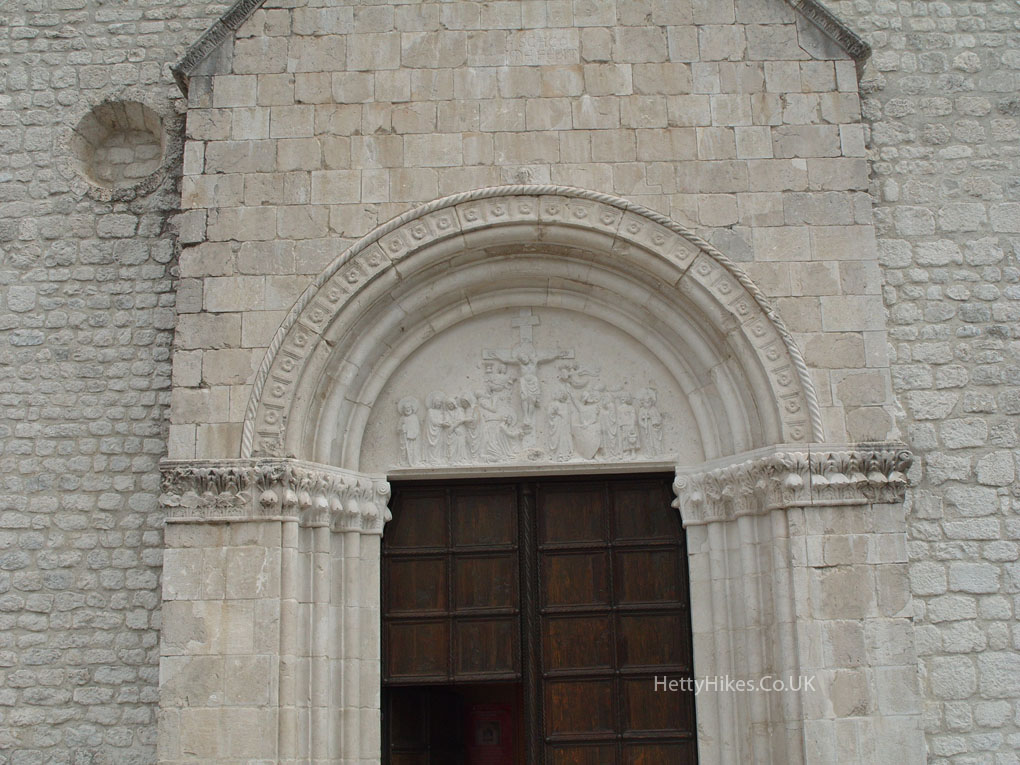 The Municipio (town hall palace), built between 1390 and 1410. The tower has a Lion of St Mark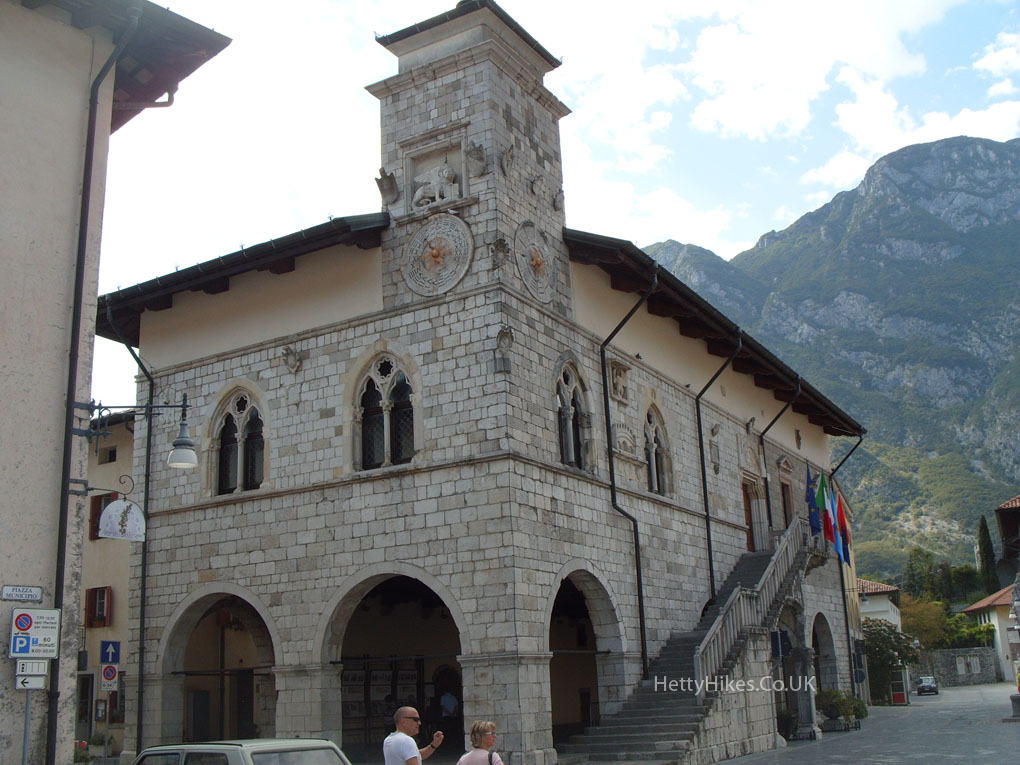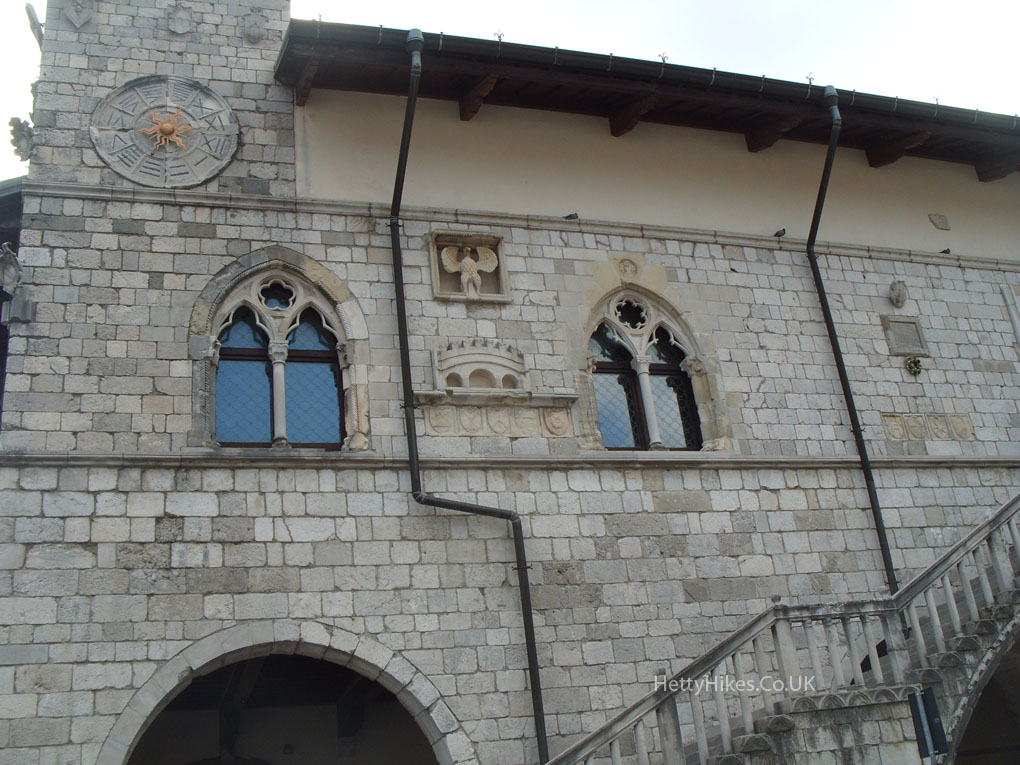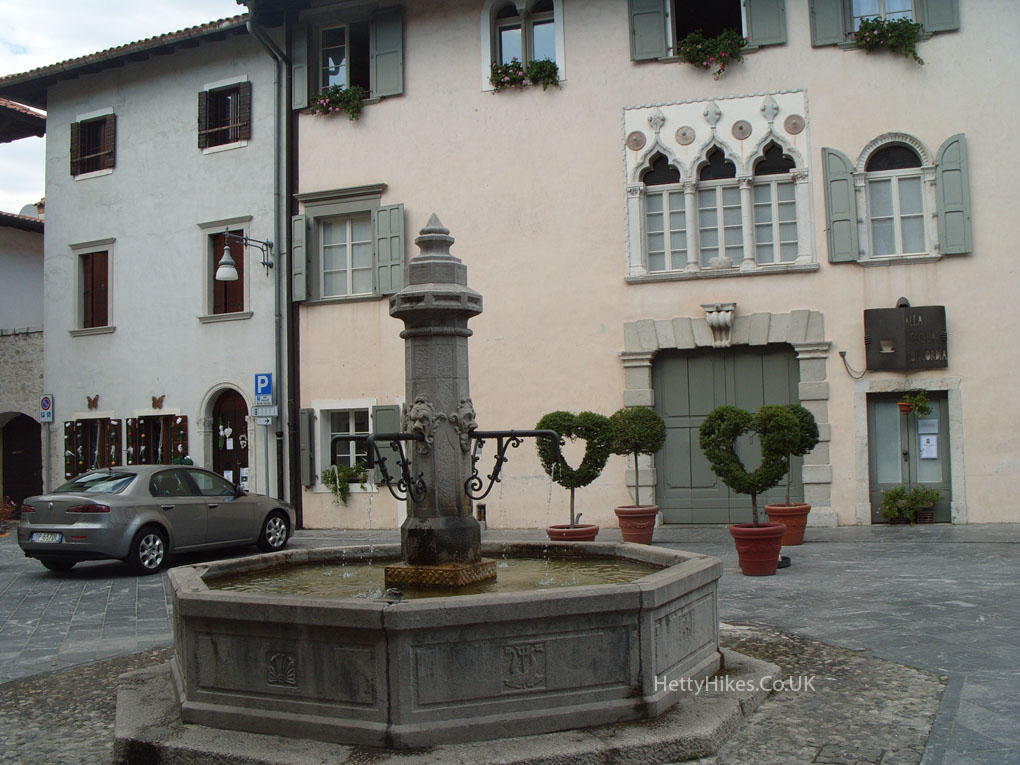 There are several lavender shops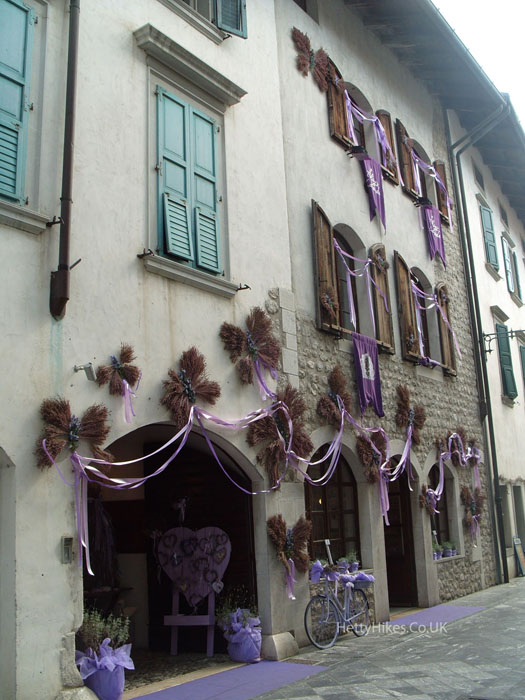 Porta di San Genesio ("San Genesio's Gateway") built in 1309 has survived intact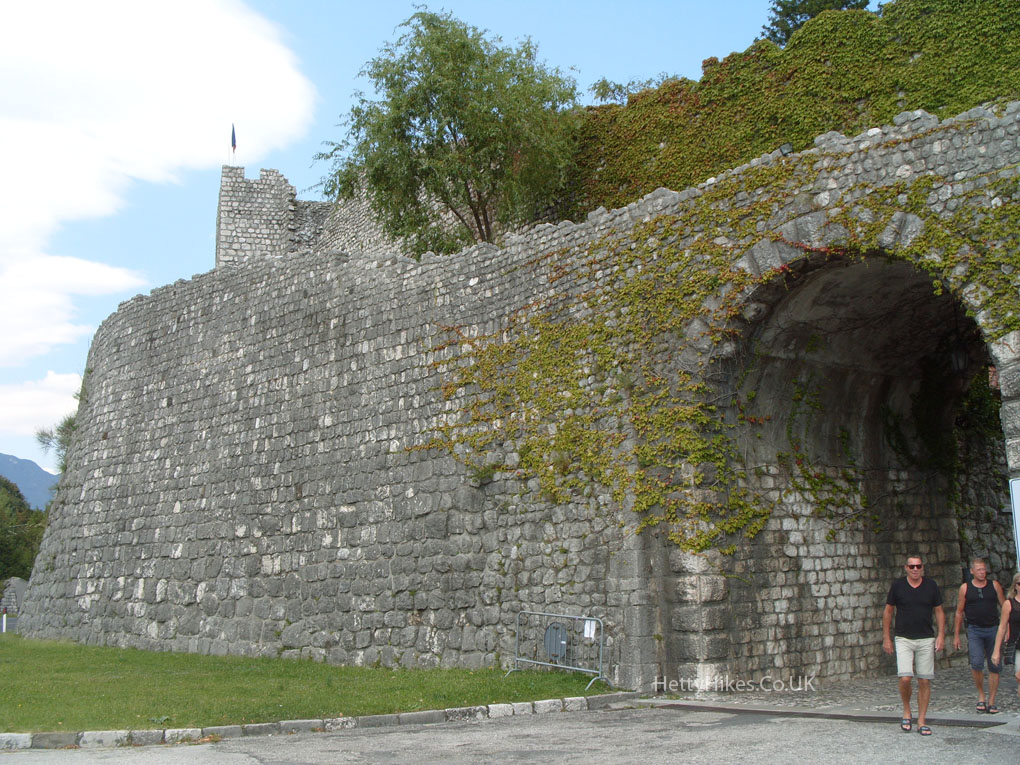 The ruins of the 14th century Chiesa di San Giovanni Battista ("Church of St. John the Baptist"), has been left as a reminder of the earthquakes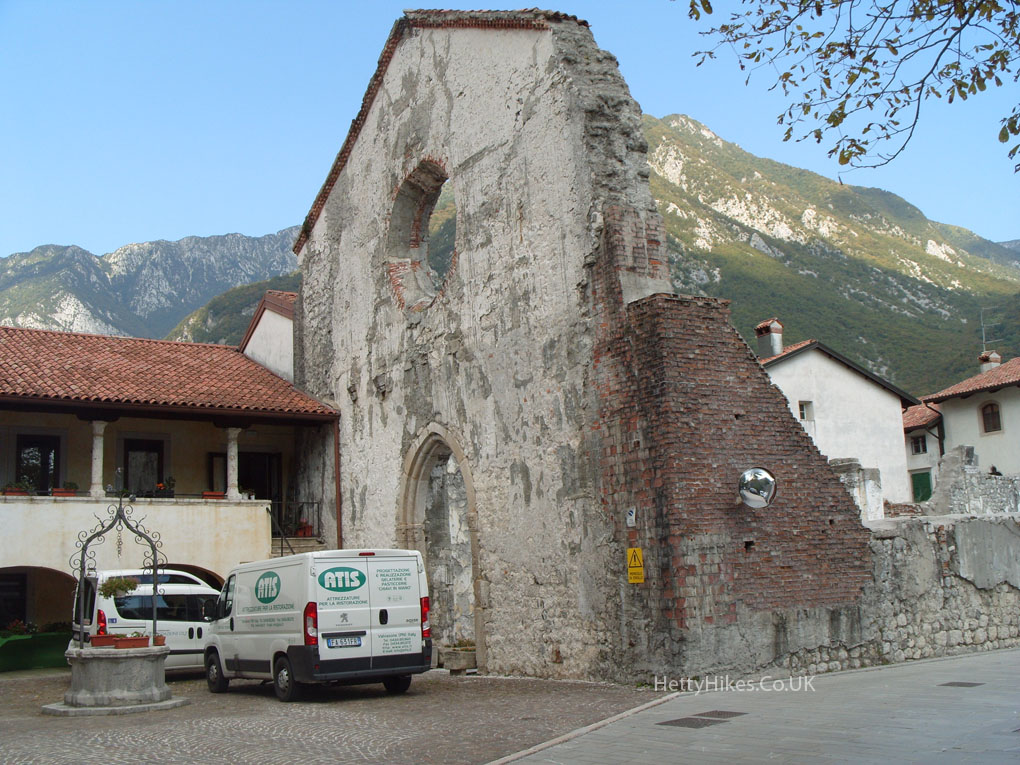 We arrived at lunchtime and it was very quiet, but at 3pm the town came to life.
Return to introduction to choose more places to see
Trip details (if you are planning a visit – check times):
SAF Bus Latisanota (8.42) to Udine (9.50)
Train Udine (12.35) to Venzone (13.06)
Return:
Train Venzone (15.53) to Udine (16.25)
next train 17.27
Bus Udine (1800) to Latisanotta (19.13)
next bus 18.30
All images on the website copyright of HettyHikes.co.uk