Stroud, Gloucestershire                                                              Photos by Hetty
Rodborough Characters
26th April 2020                                                       4 miles  Map of walk
From Wallbridge, along the River Frome to Capel's Mill, by the railway to Butterrow Hill, up hill and then up the steep track to Rodborough Lane, Dark Lane, Tabernacle Walk, Kingscourt Lane, Walkley Hill, Dudbridge Hill, returning along the cycle track to Stroud.
At Wallbridge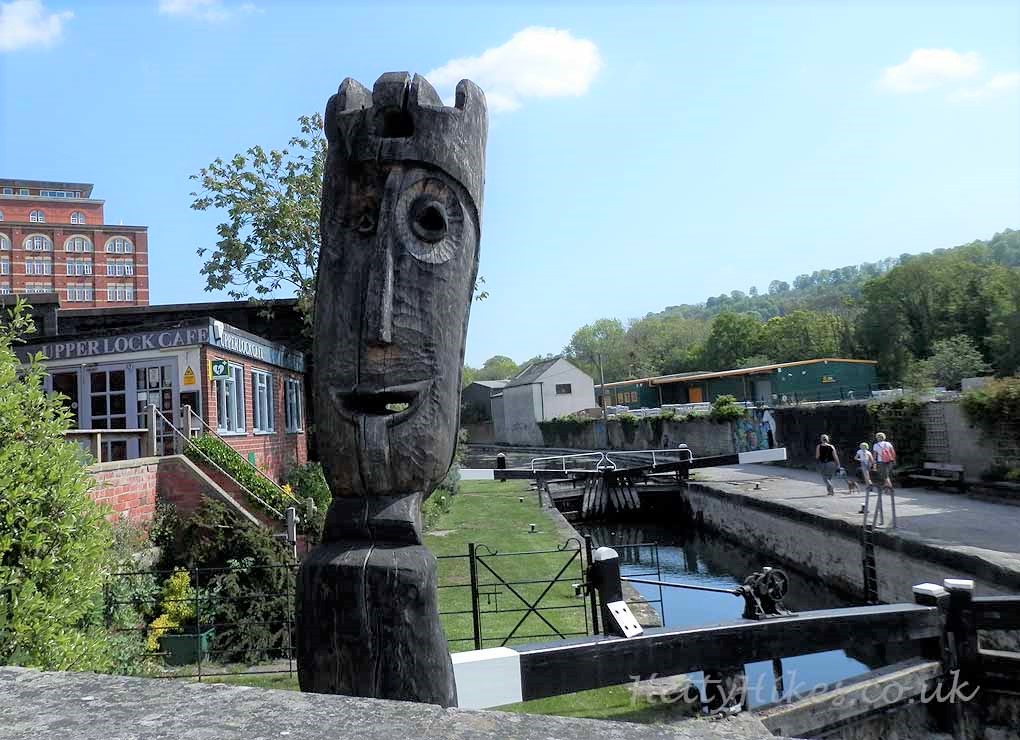 Bannut Tree House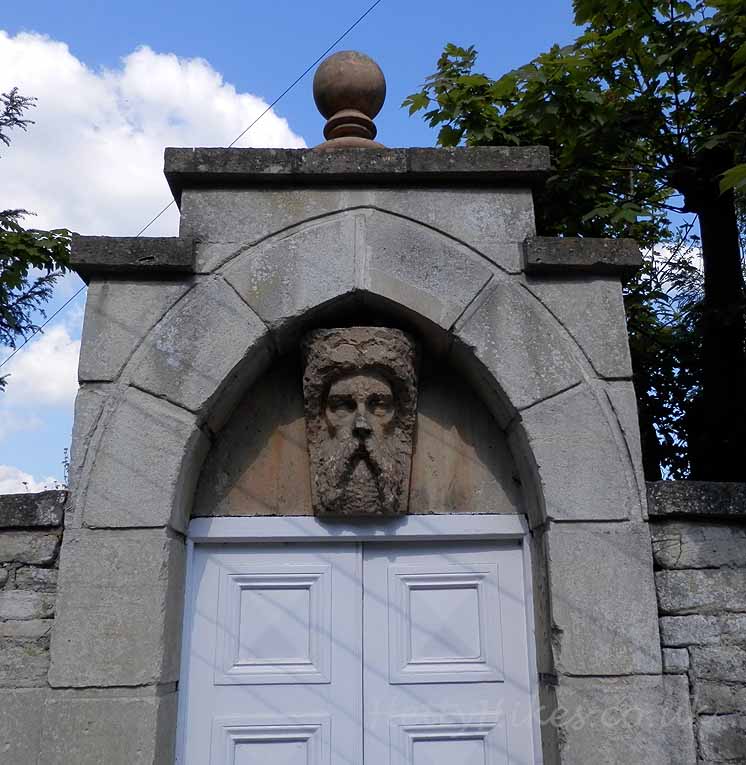 Looking down the track which goes to Bowbridge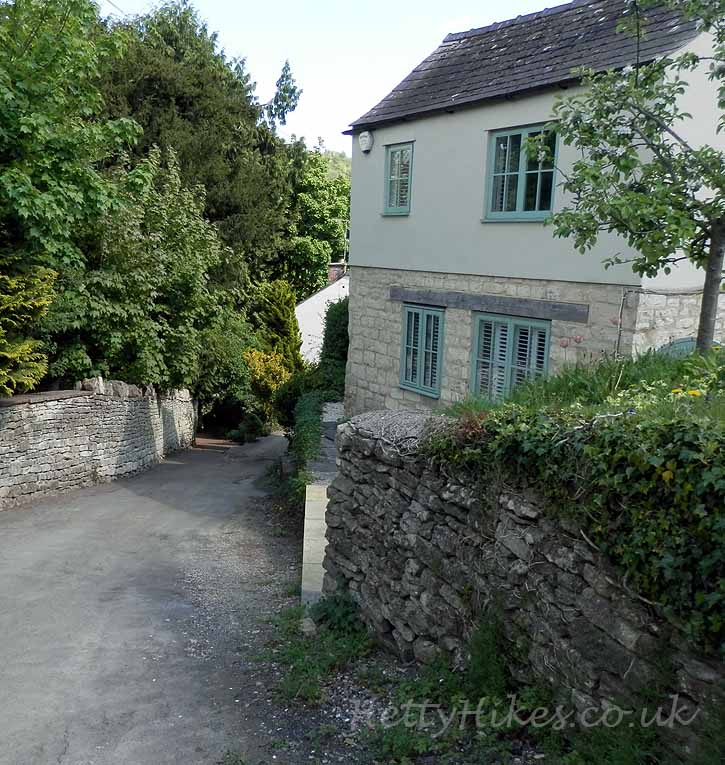 Looking up the track which goes to Rodborough Lane – this was the road before the toll road was built up Butterrow Hill.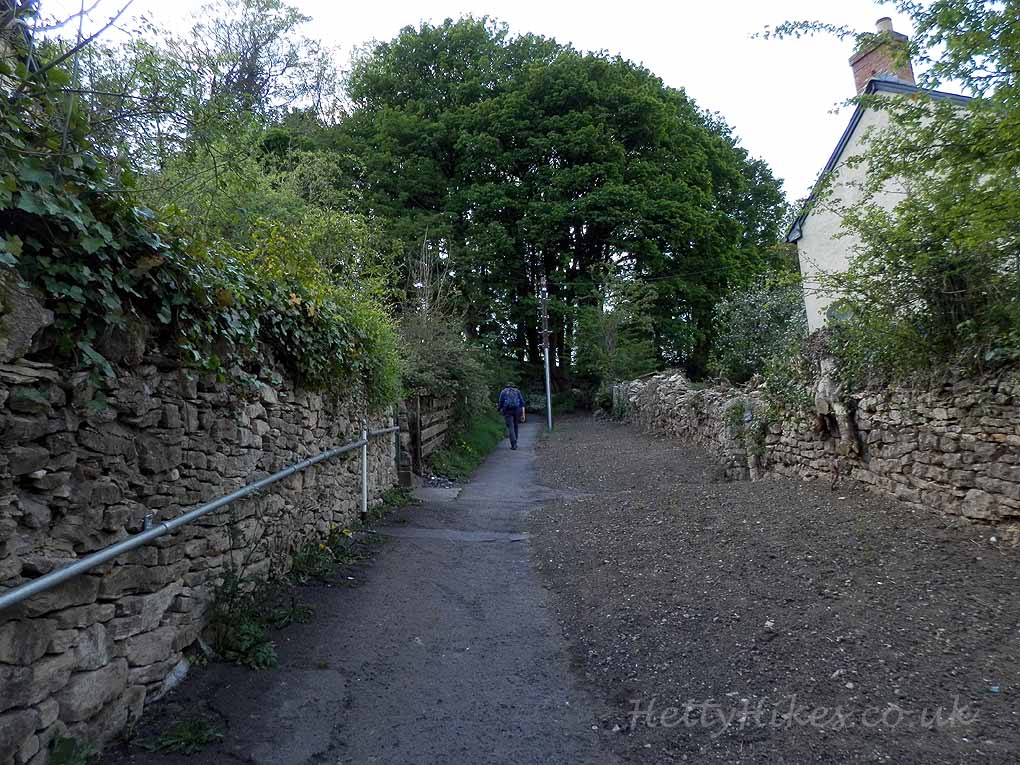 P H Fisher in Notes and Recollections of Stroud, published in 1871 tells us:
The old road from Bowbridge to Rodborough Common is still a footpath now.The ascent of this long lane from Bowbridge to the hill top, was an incline of somewhat more than one in six; and it may seem strange that it could ever have been traversed by horses and carriages. But, notwithstanding this extraordinary steepness, it was much used; and was indeed the general, being also the shortest, way from the valley and the upper end of Stroud, into the Cirencester turnpike road, to the common carriers' warehouses (on Rodborough Common), and into the Woodchester valley on the other side.
View from Rodborough Lane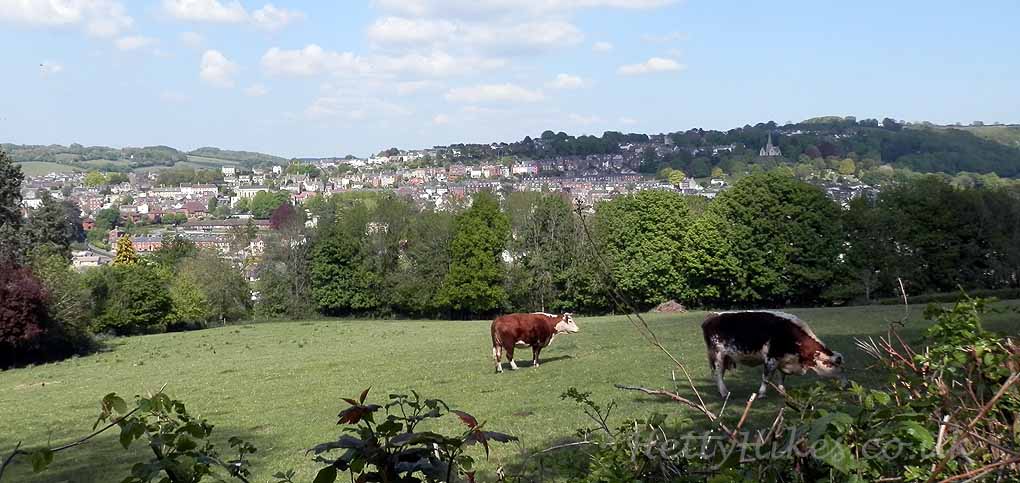 Rodborough Fort
The River Severn and Doverow Hill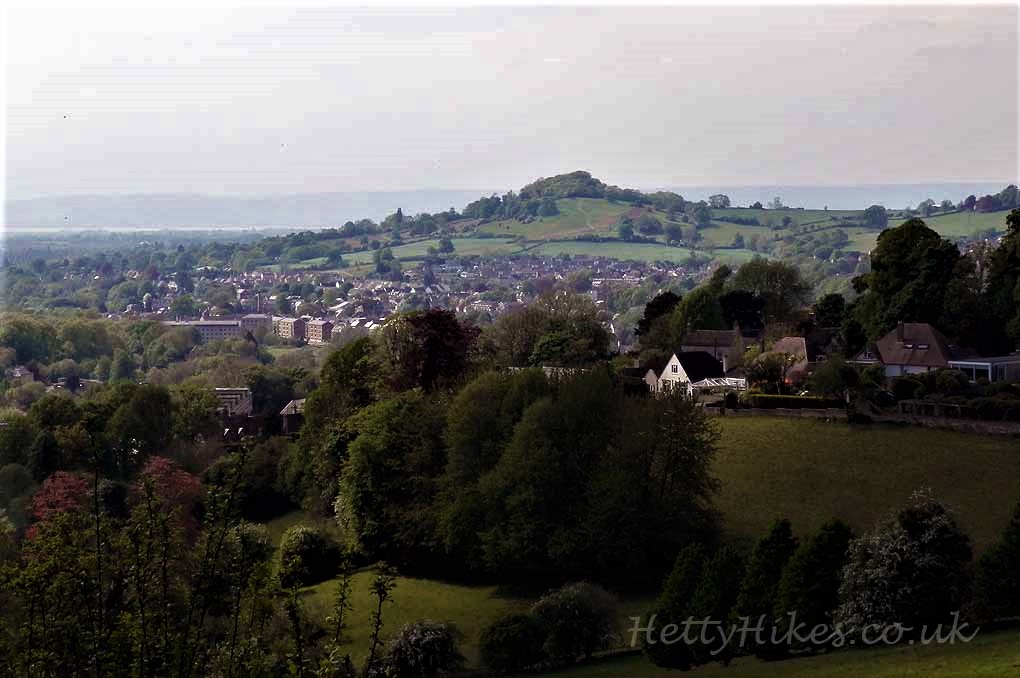 In Tabernacle Walk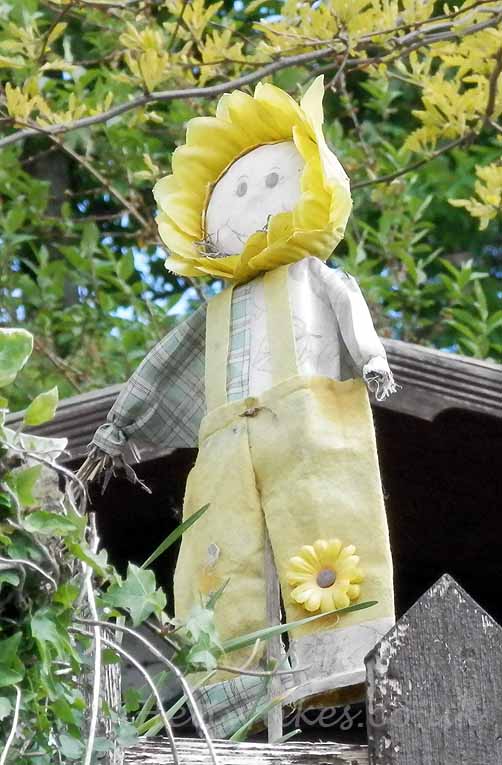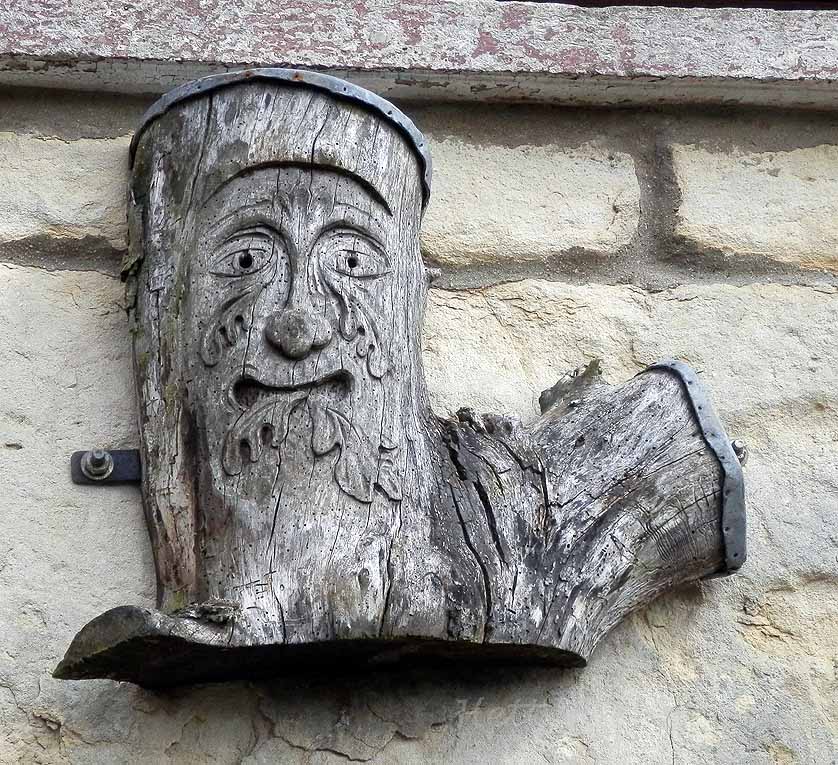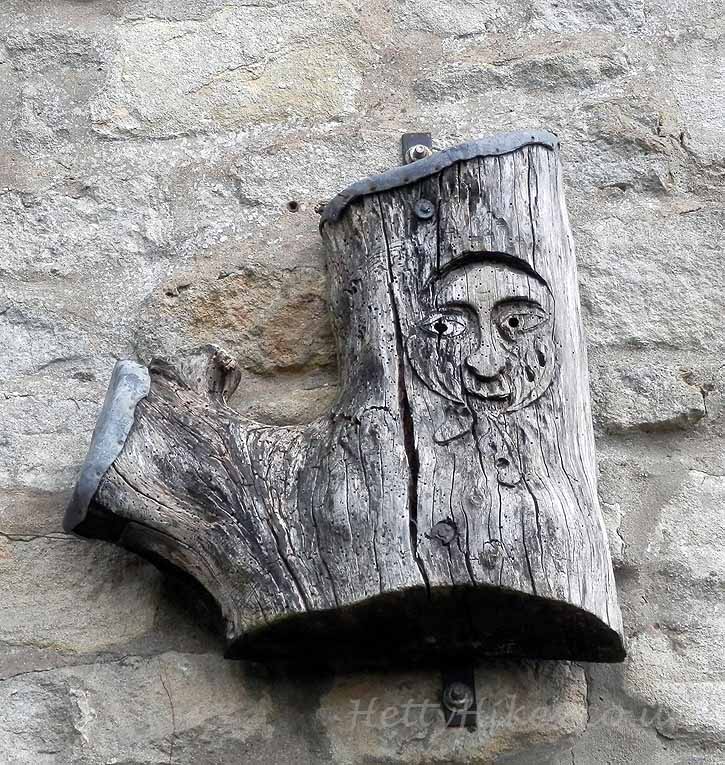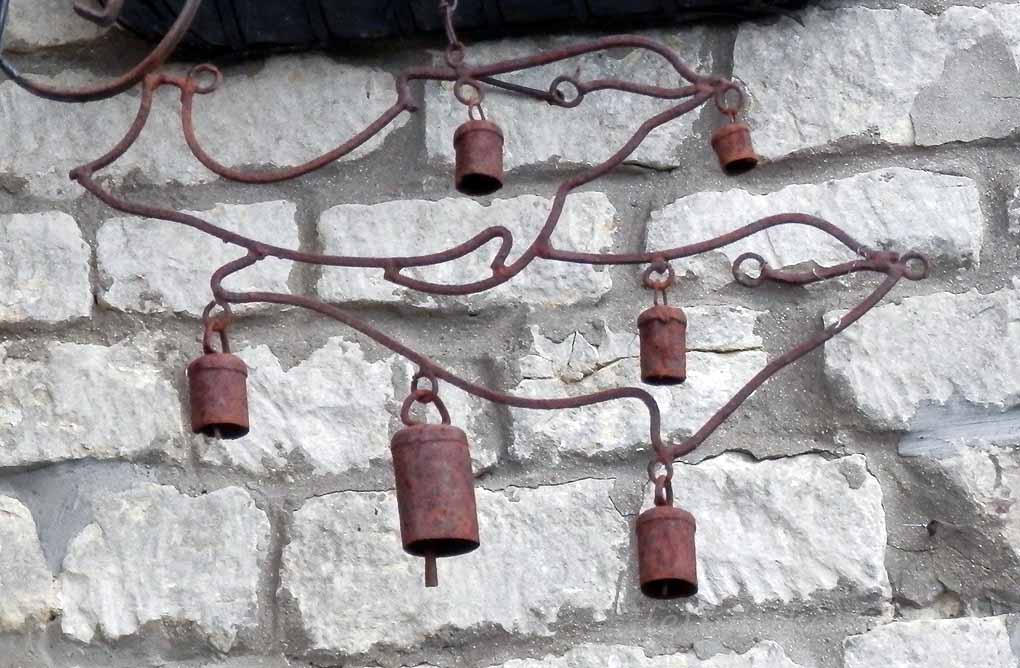 Rodborough Tabernacle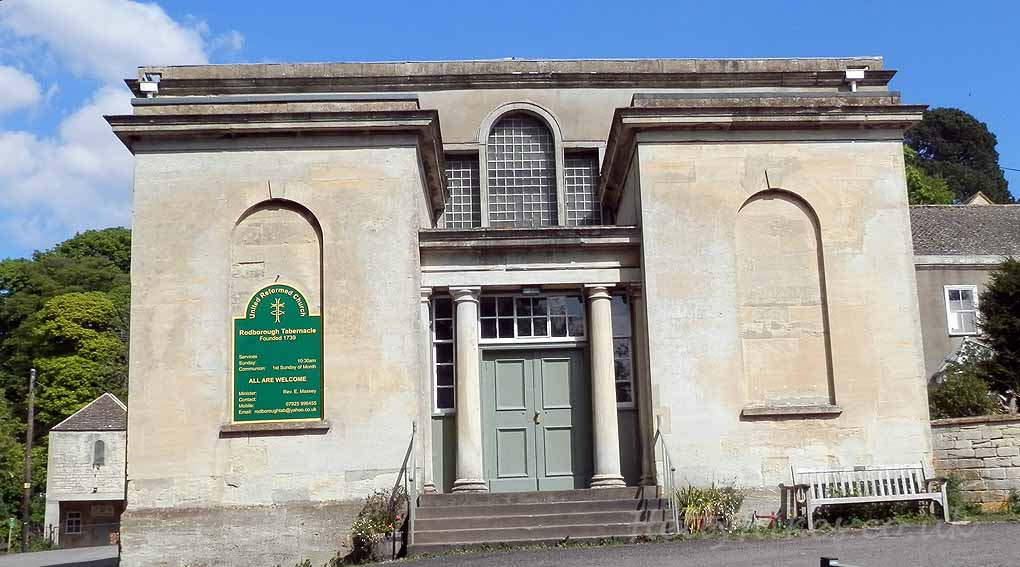 Kingscourt Lane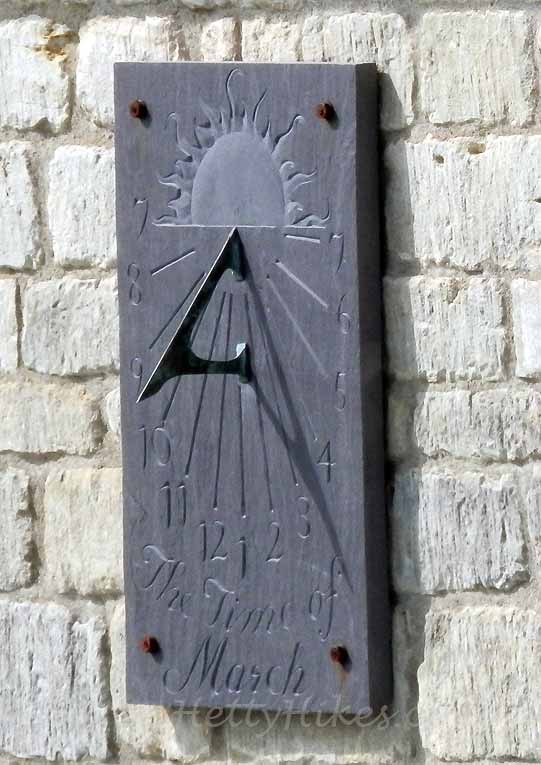 Stanfields dated 1649
On the cycle track back to Stroud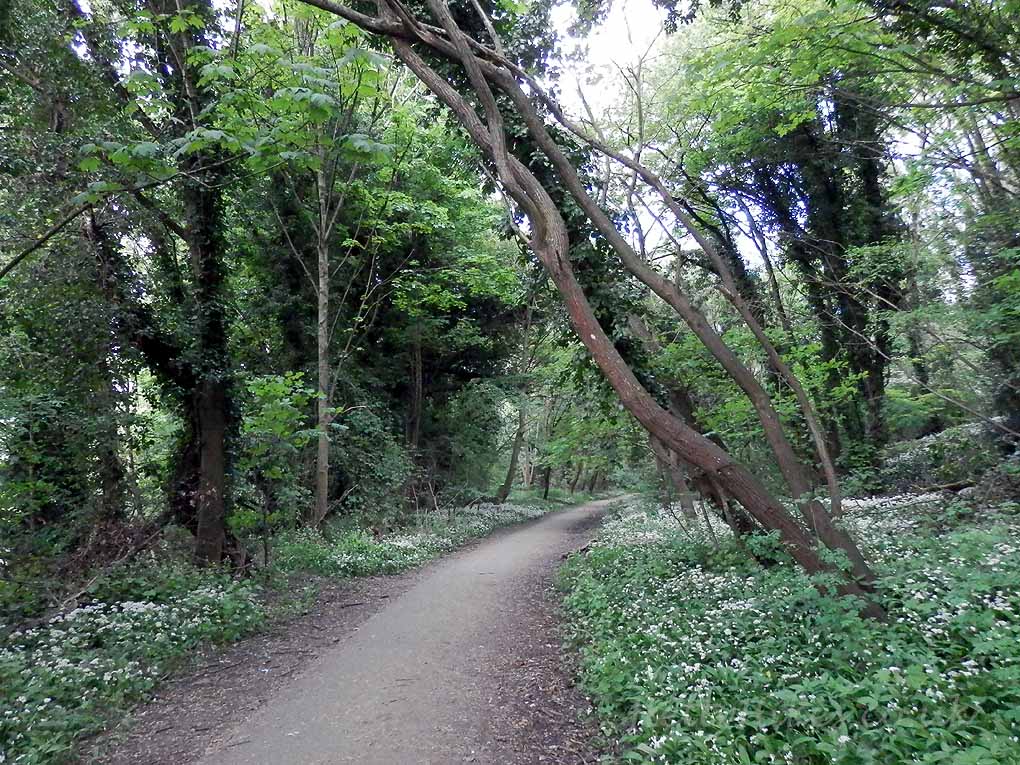 The green wall at Merrywalks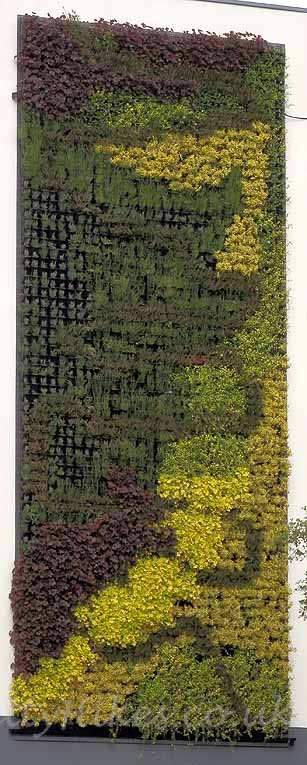 ************************************************************************************
Views of Stroud from Rodborough Fields
21st April 2020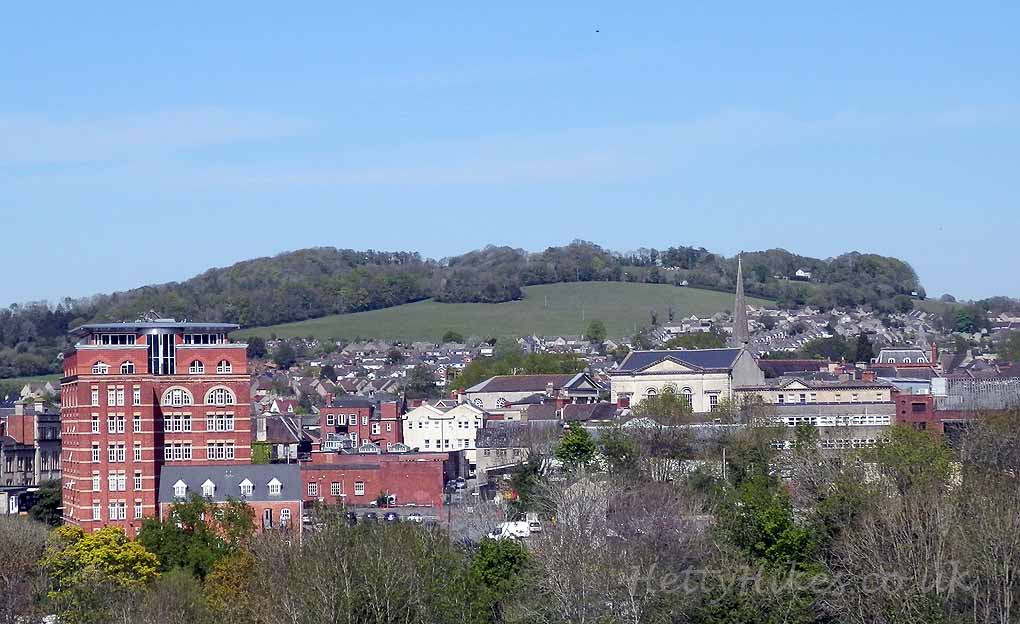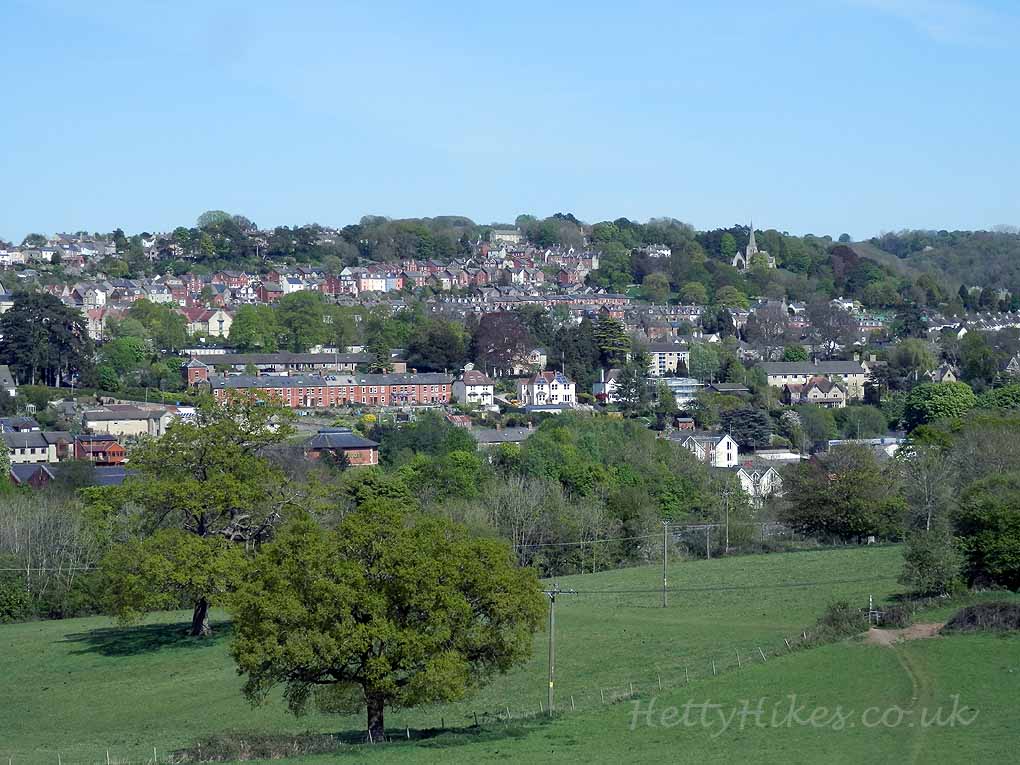 ************************************************************************************
Rodborough Tabernacle  
26th June 2019                        Rodborough Tab website

We had a guided tour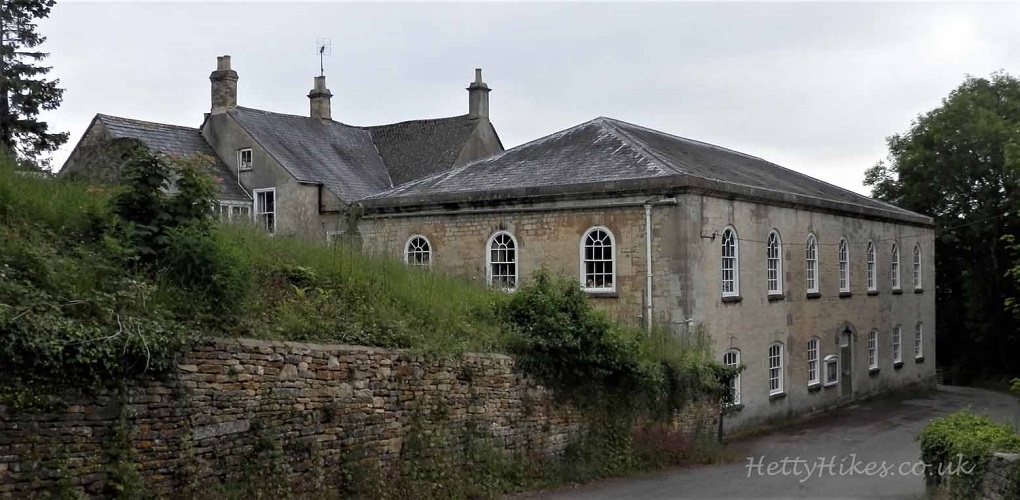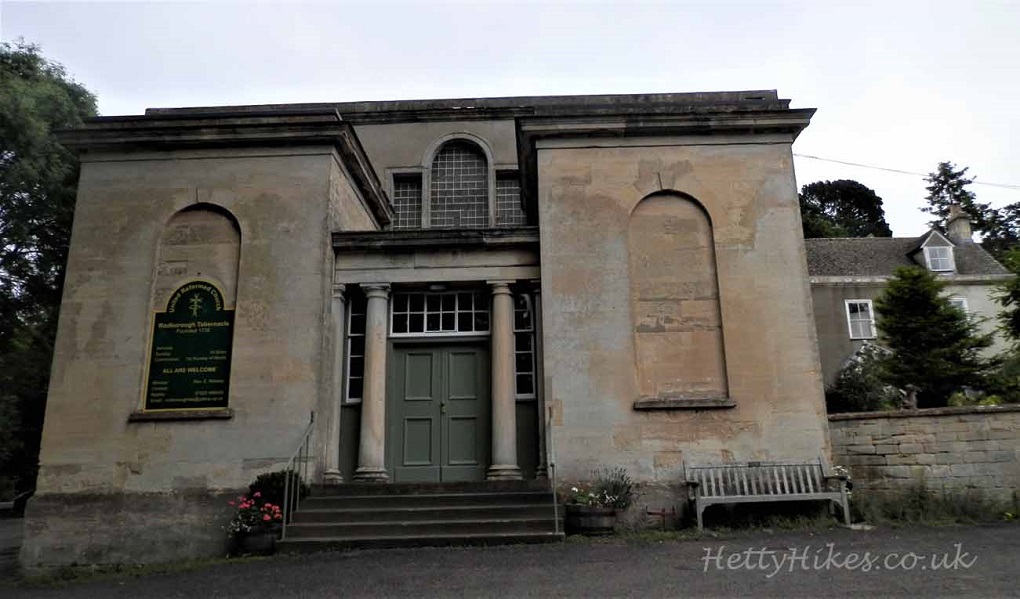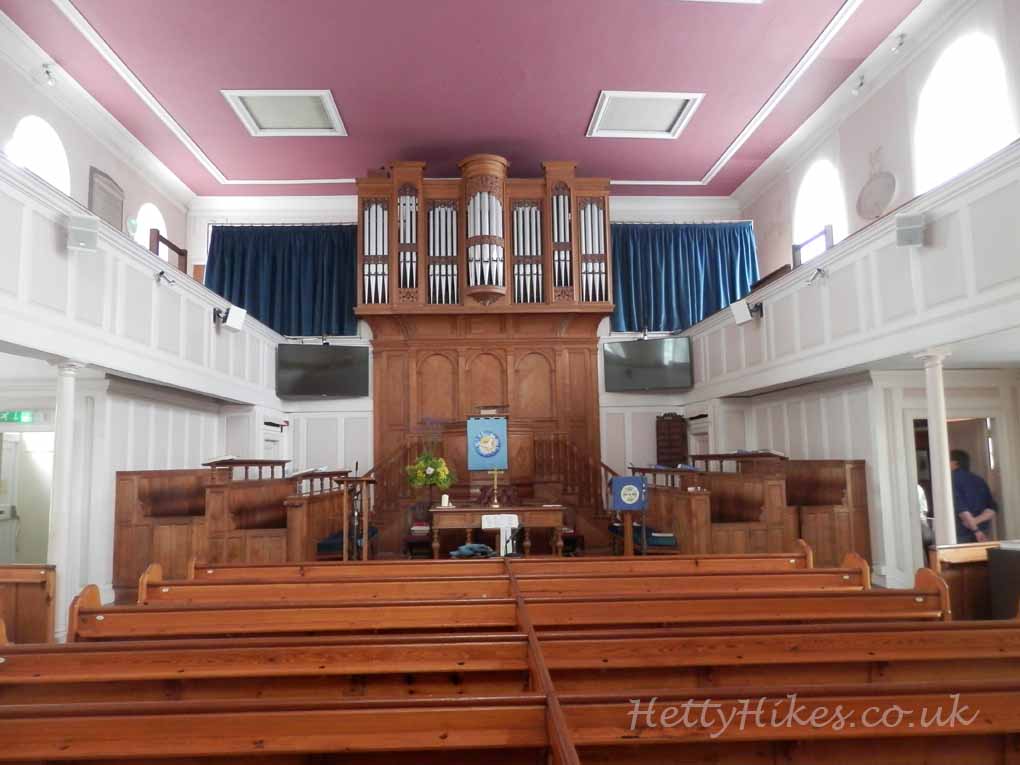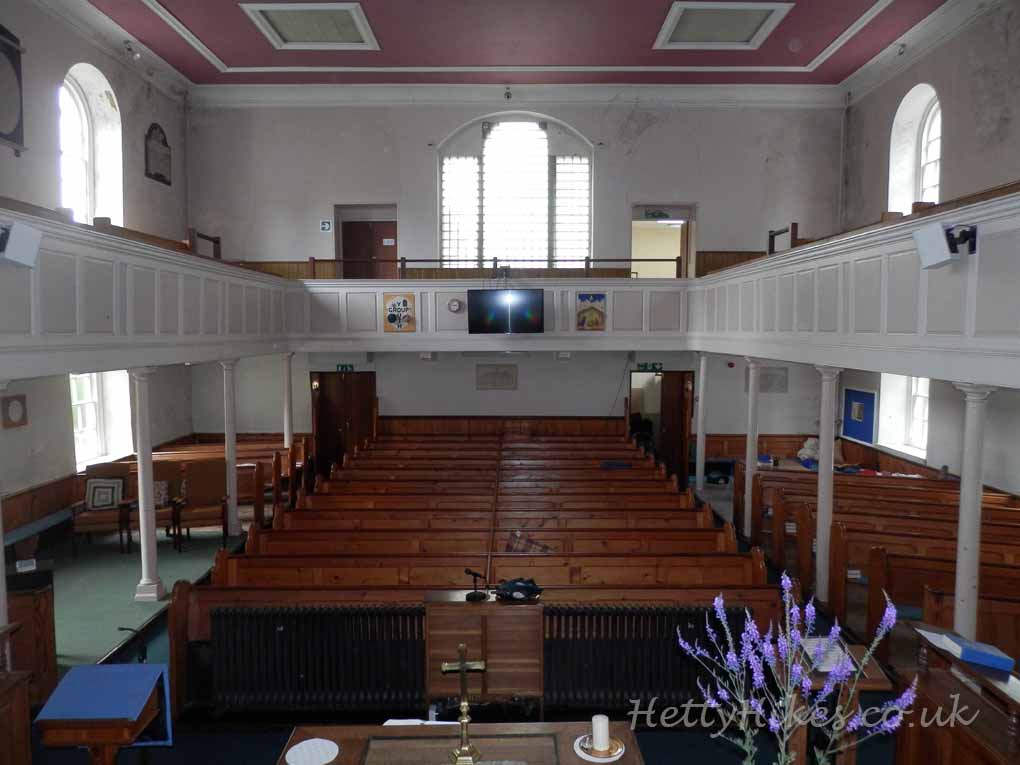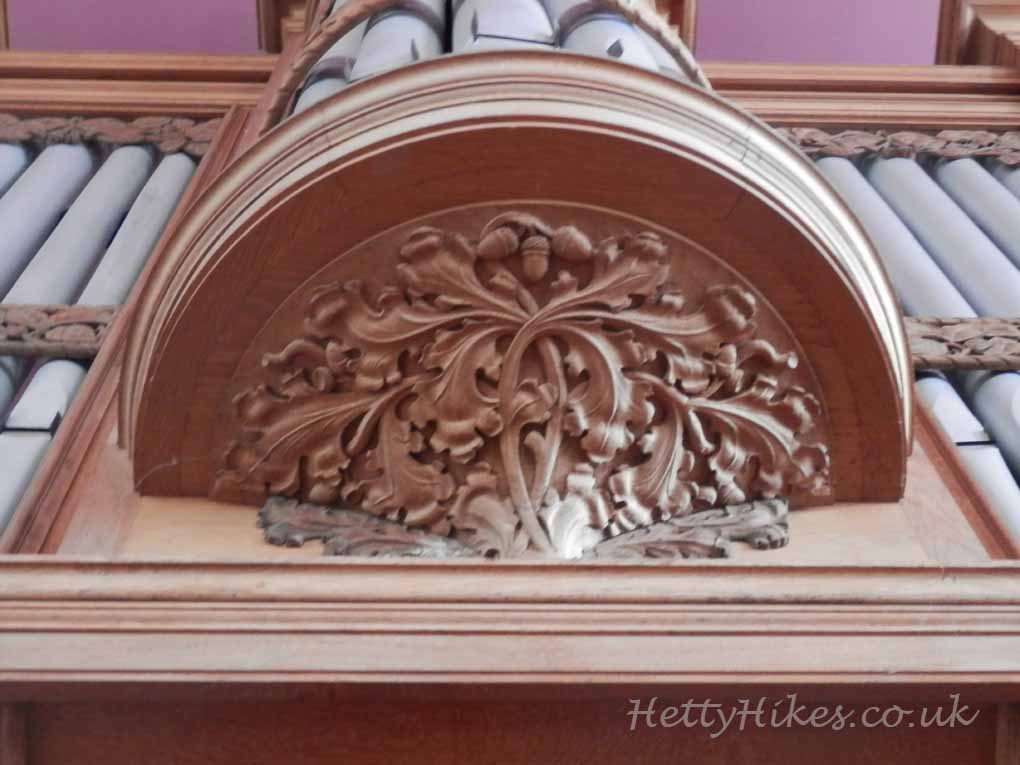 The chair used by King George III when he visited Stroud in 1788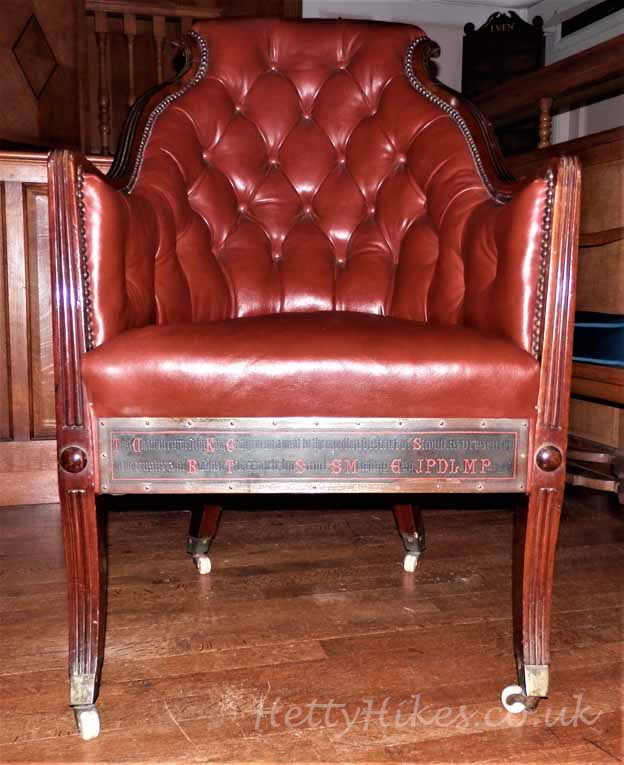 George Whitefield's Chair – the one he used when he visited here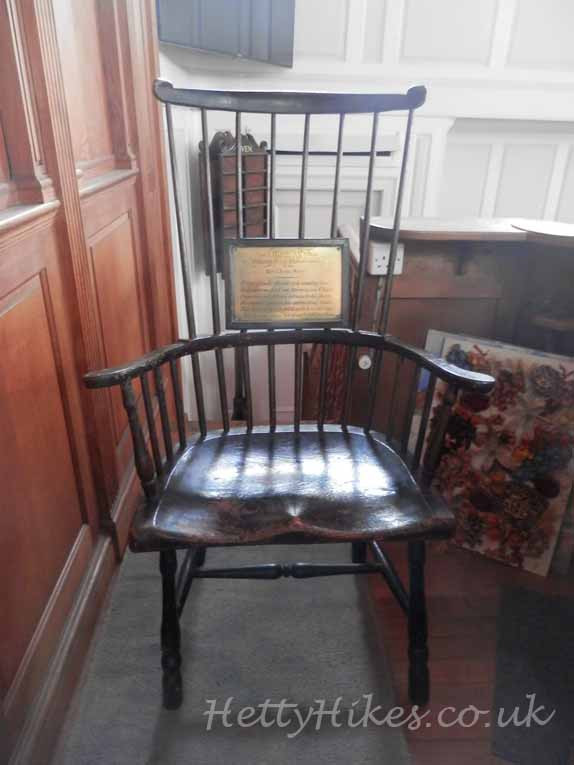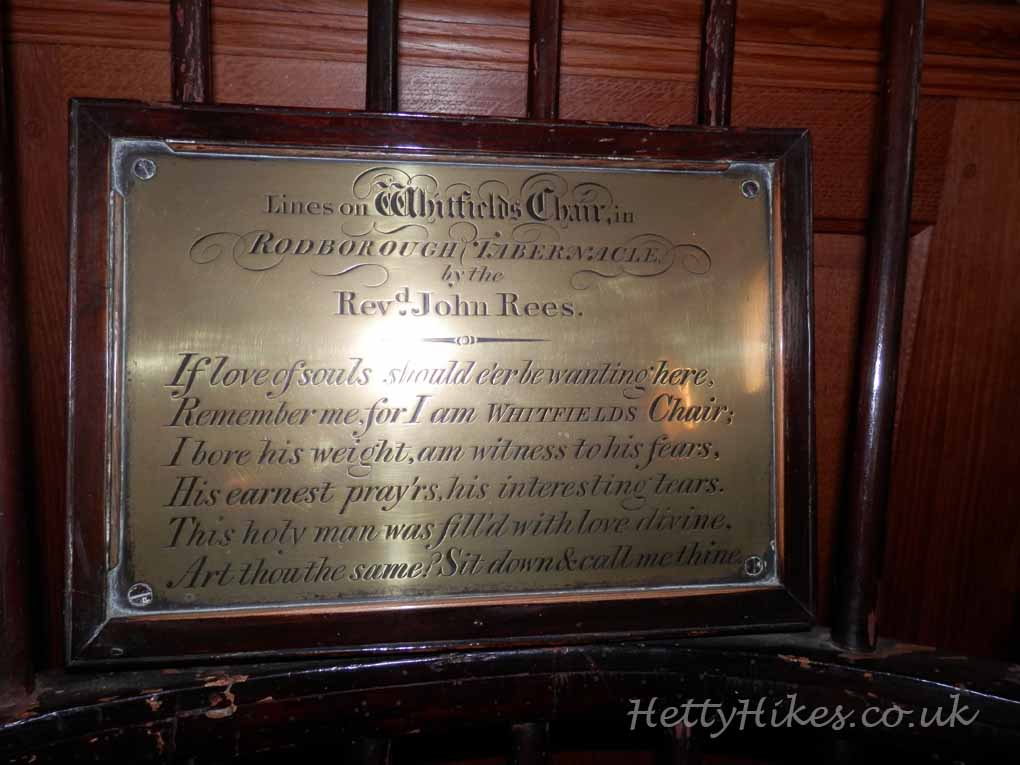 The Little Chapel was formed from the church's coach house, which had a stable underneath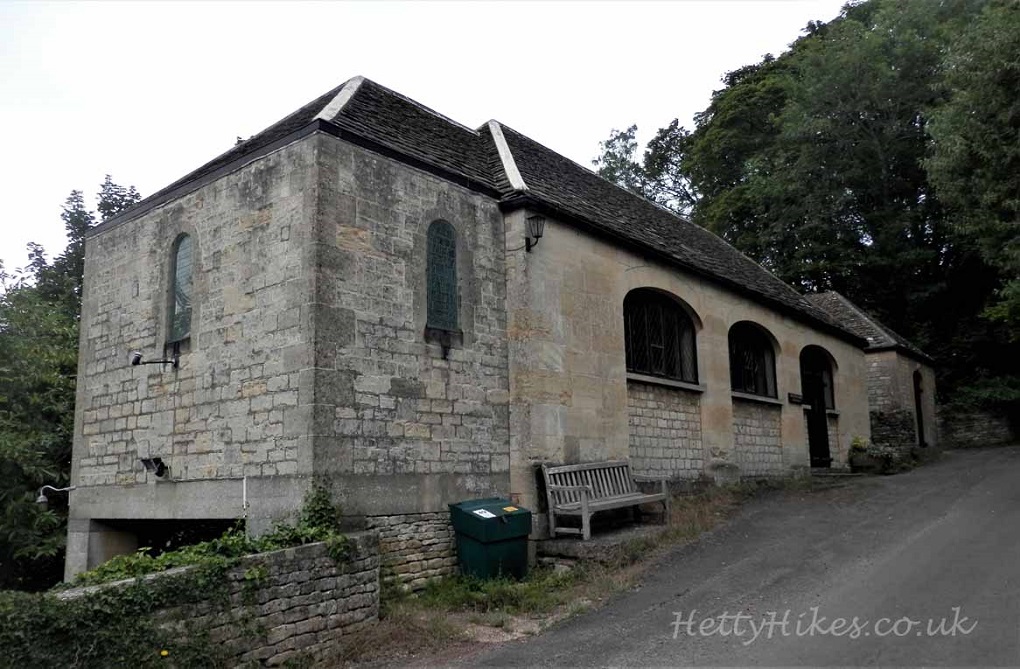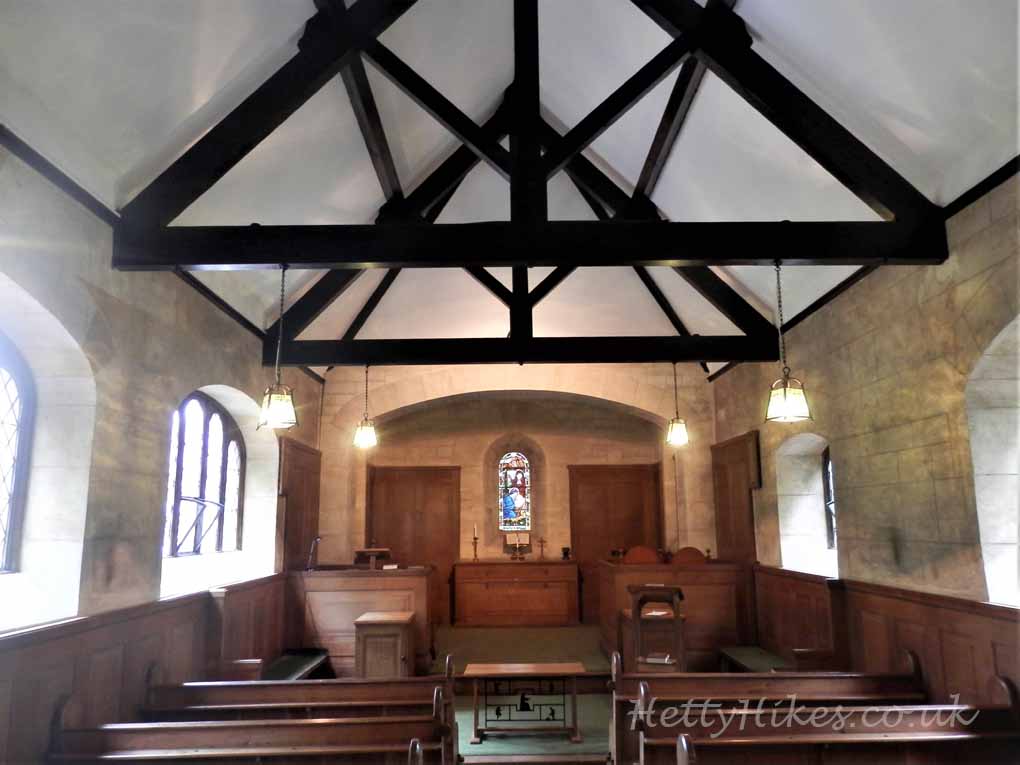 >>>>>>>>>>>>>>>>>>>>>>>>>>>>>>>>>>>>>>>>>>>>>>>>>>>>>>>>>>>>>>
Rodborough Hidden Gardens
9th June 2019
We enjoyed looking in private gardens where there were some sculptures and crafts people giving demonstrations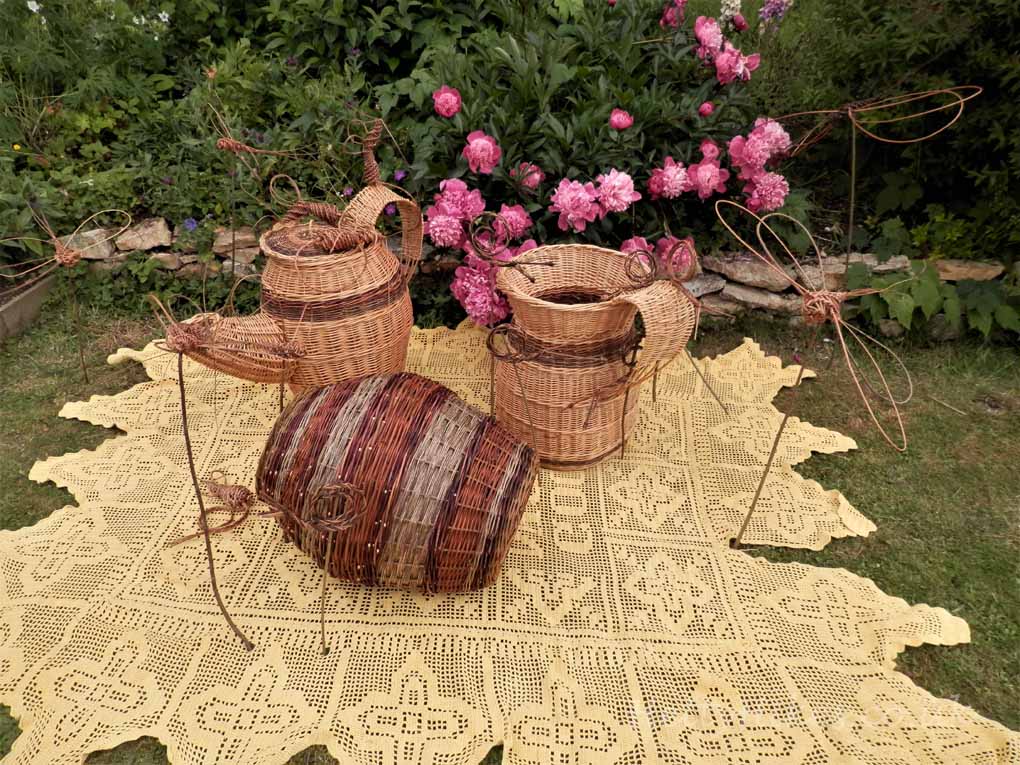 Rodborough Church had a trail in the church yard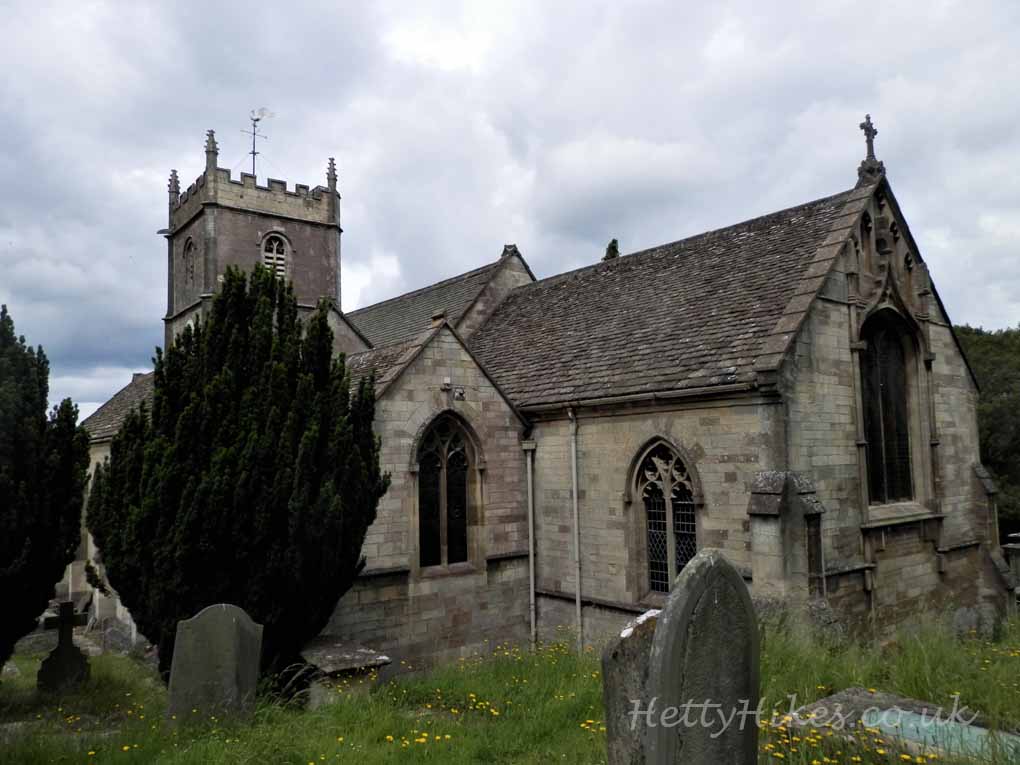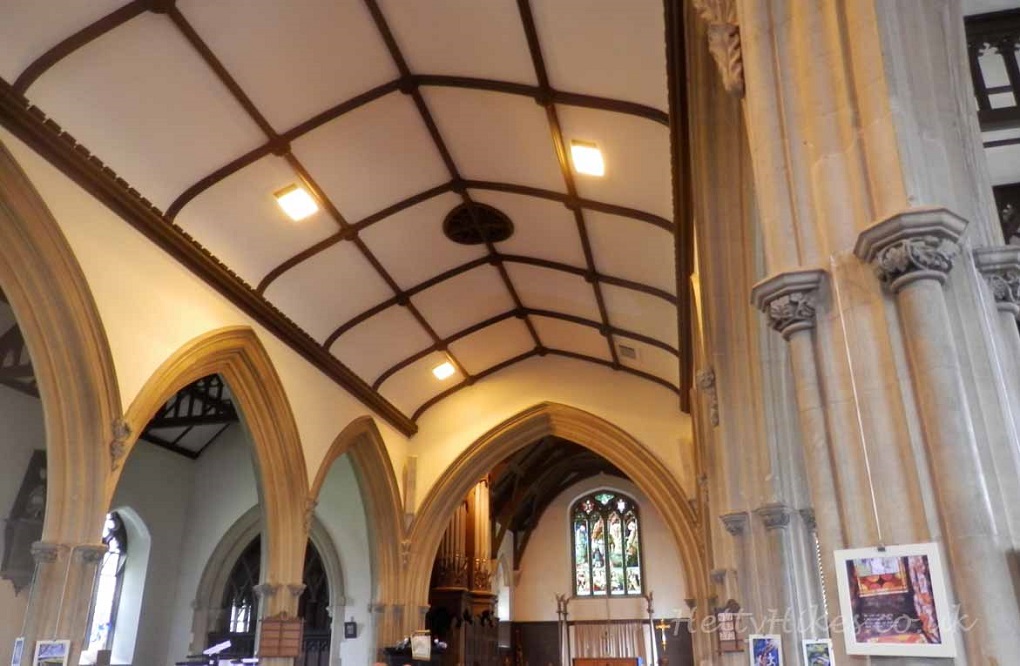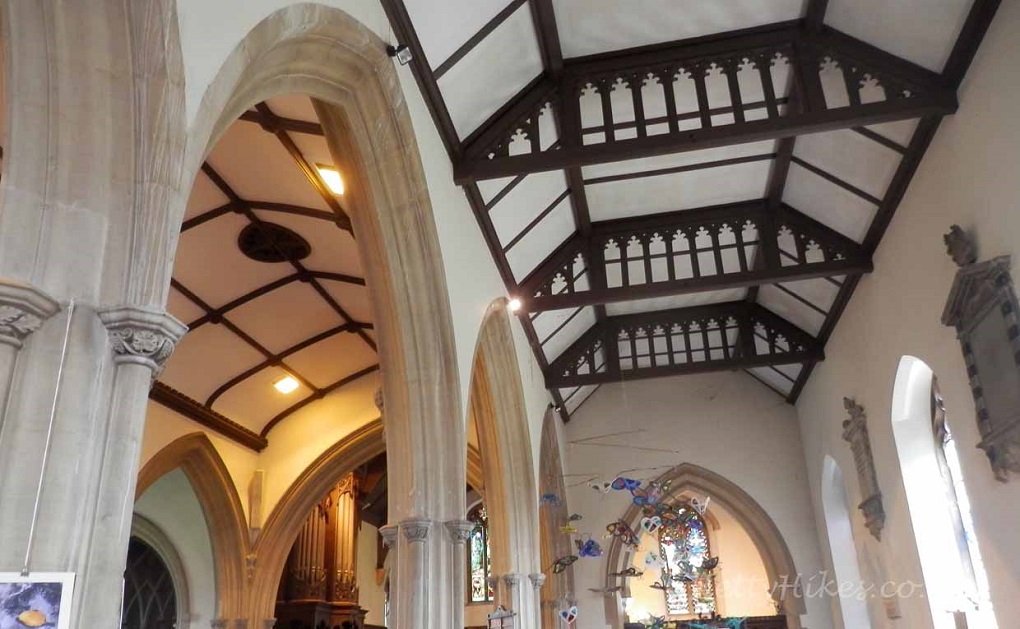 A window has Thomas the Tank Engine and Rev Audrey, who lived nearby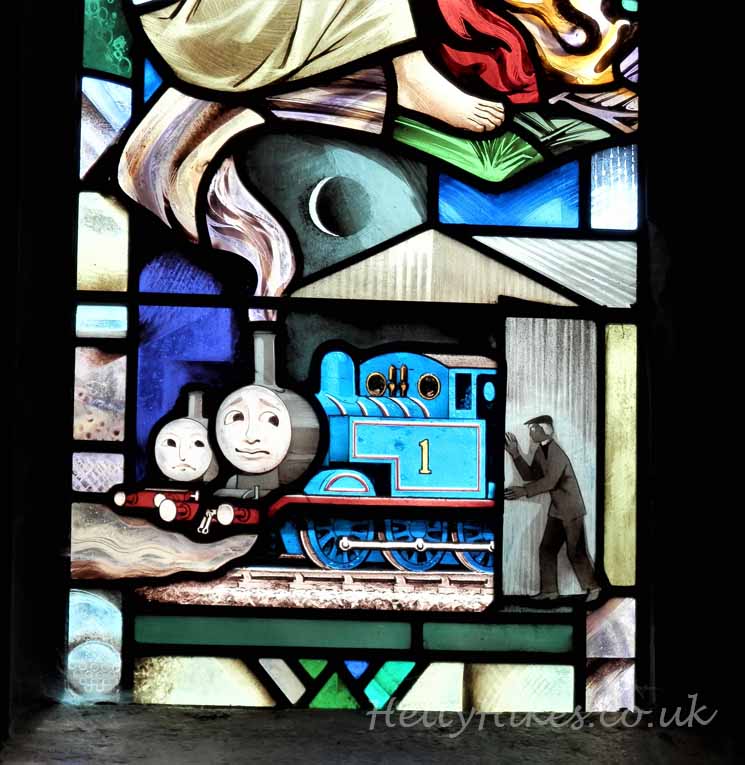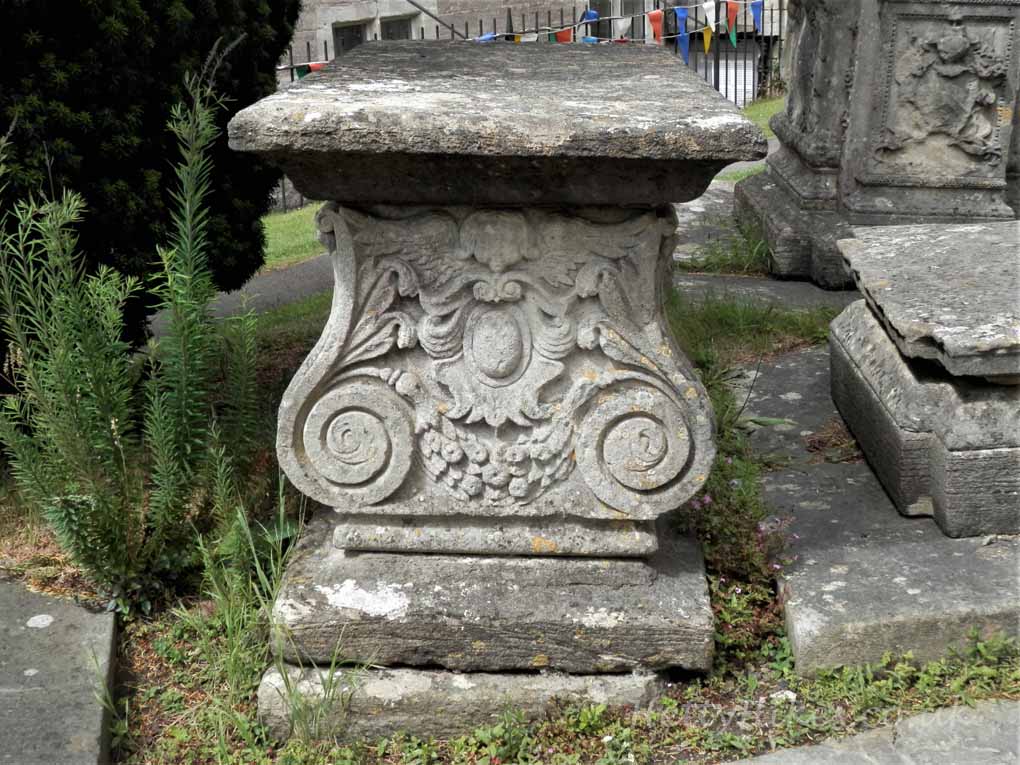 Apperley Mausoleum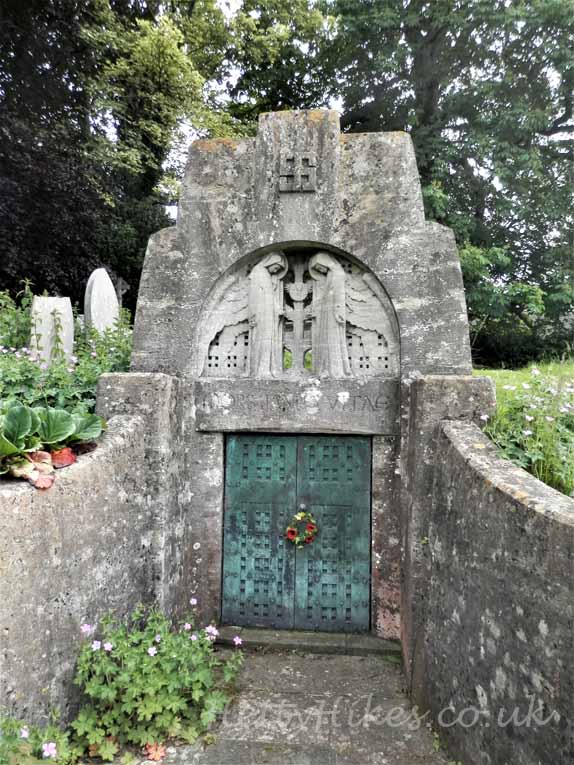 Rodborough Court, built for the Apperley family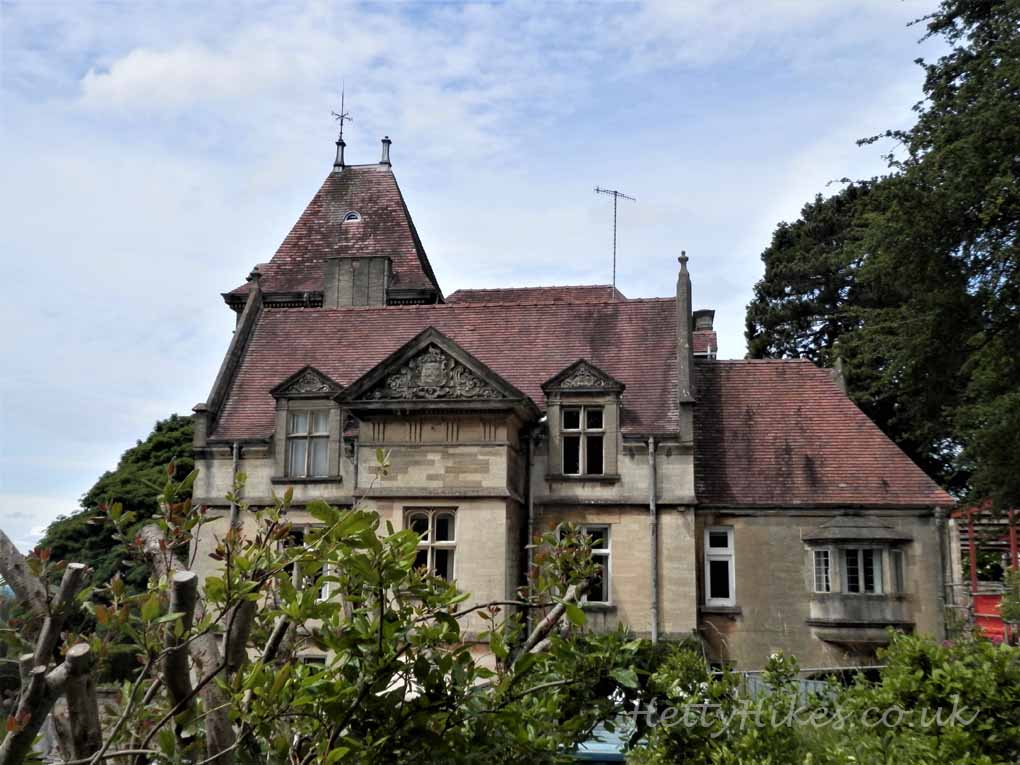 All images on the website copyright of HettyHikes.co.uk