Italy                                                                 All photos by Hetty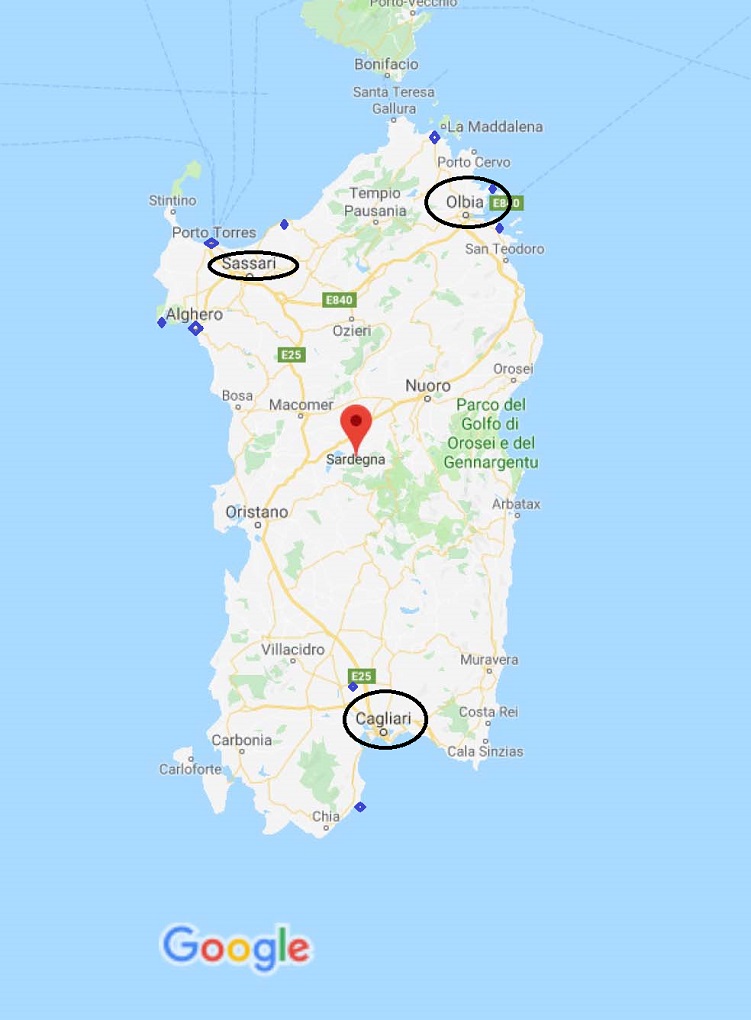 We spent two weeks in September 2019 in beautiful Sardinia, with sunshine every day. (Why did we take jumpers? It was hot – 28 to 31 degrees). We flew from Bristol and arrived at Olbia airport at 13.50. It is a short bus ride into the city centre, and by 14.50 we were at our accommodation. This gave us the afternoon and evening to explore and find the bus and train stations, and a nearby supermarket (as we were self-catering).
We stayed in 3 places and only used public transport:
(click the links)
Olbia to visit the Emerald Coast
Cagliari built on several hills, so there are magnificent views. We went to San Sperate and Nora
Sassari and north-west Sardinia: Porto Torres, Alghero and Castelsardo
Link to my interactive map of Sardinia
We saw lots of these flowers:
Bougainvillea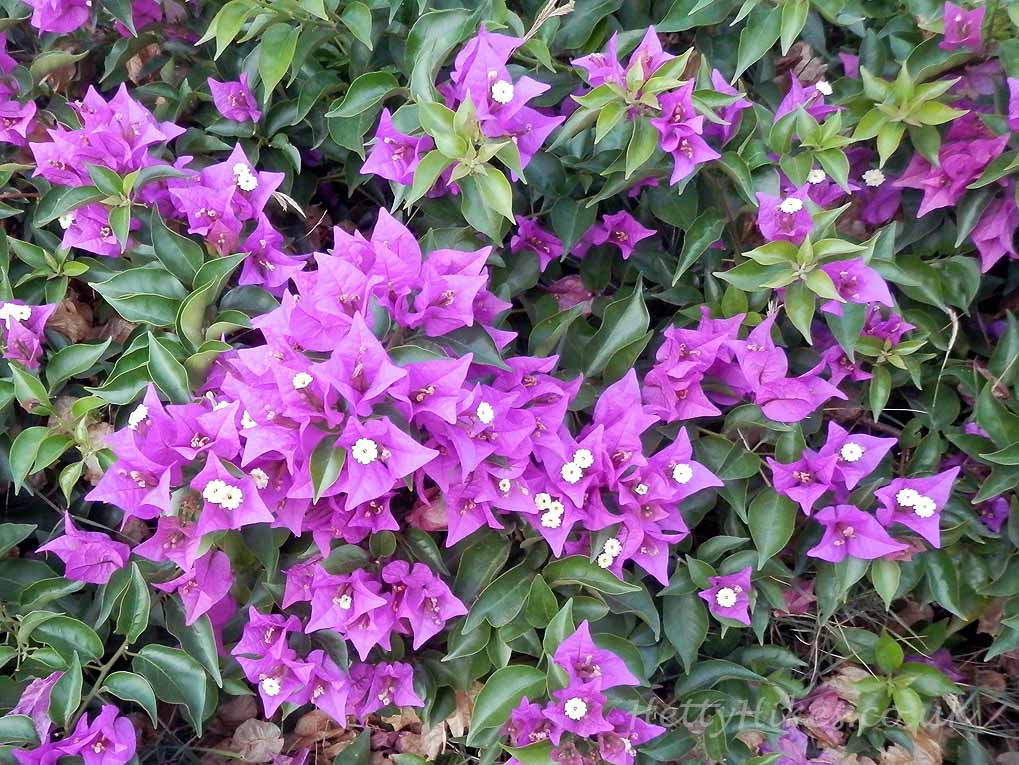 We loved these two colour Lantana flowers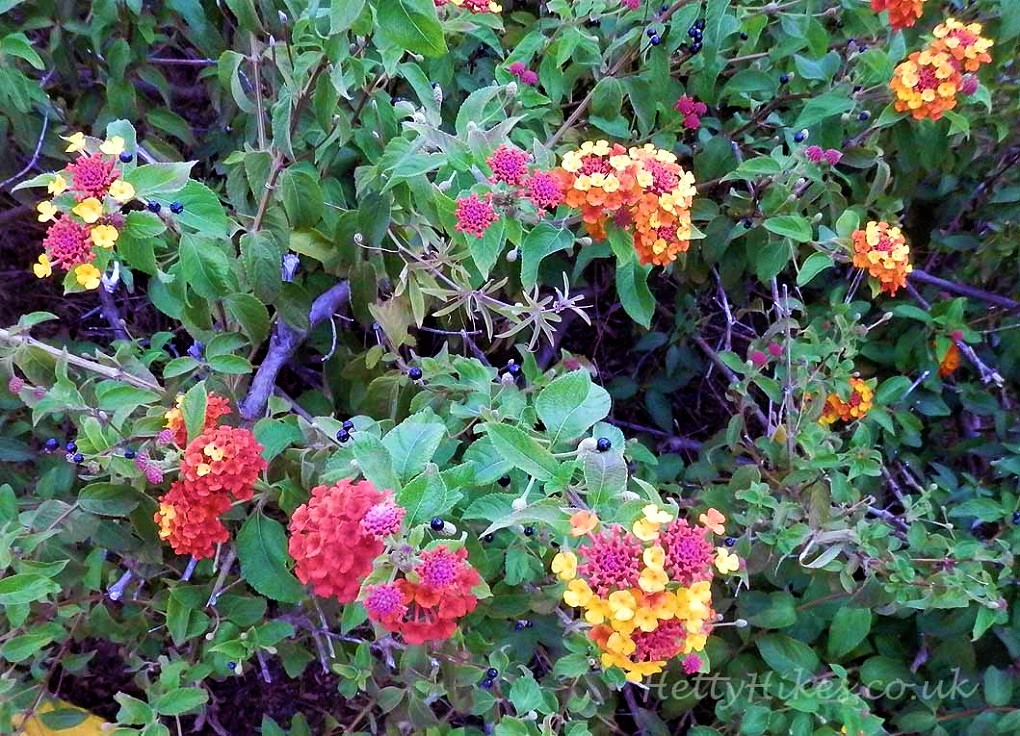 oleanders and prickly pears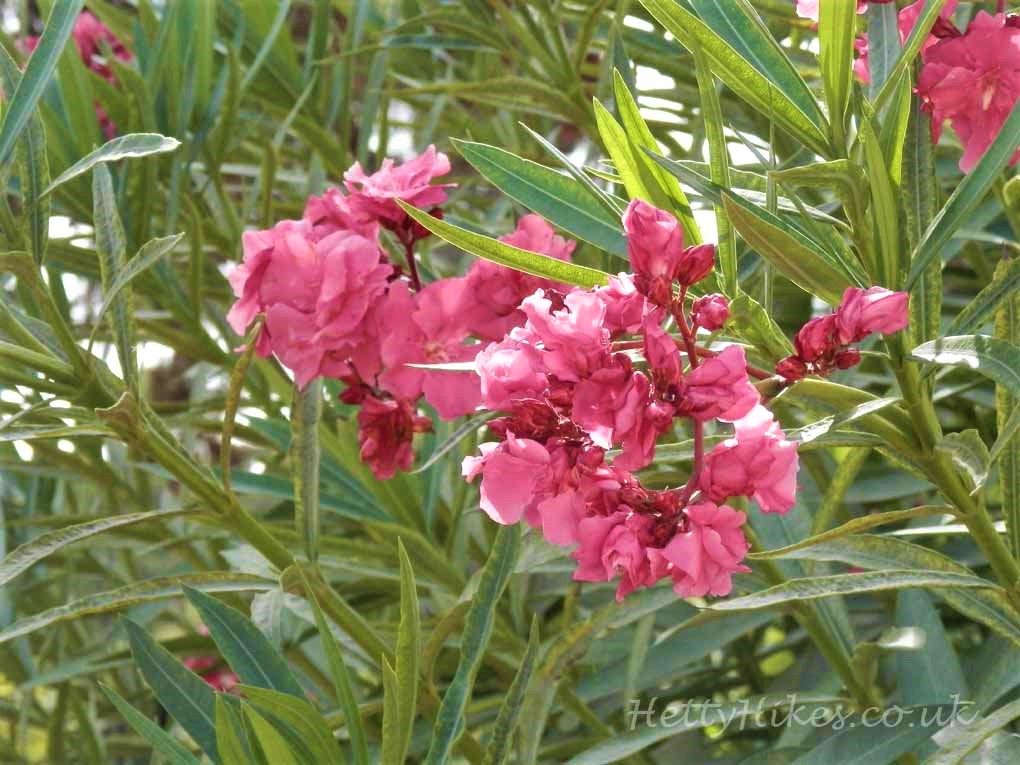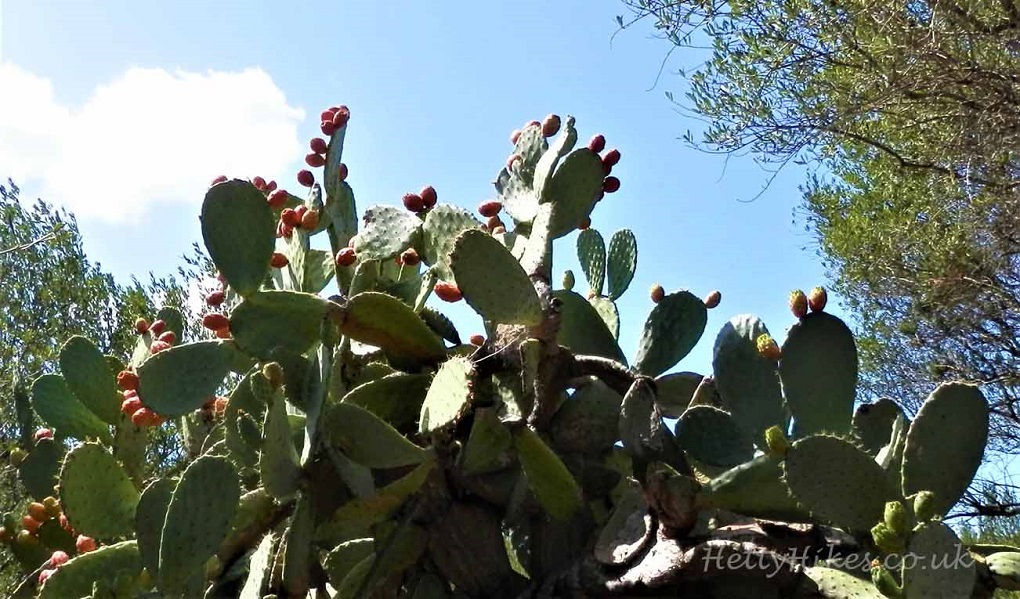 On the flight home, we had a good view of the islands near Palau, and a bit of Corsica
and here we are back over Weston-Super-Mare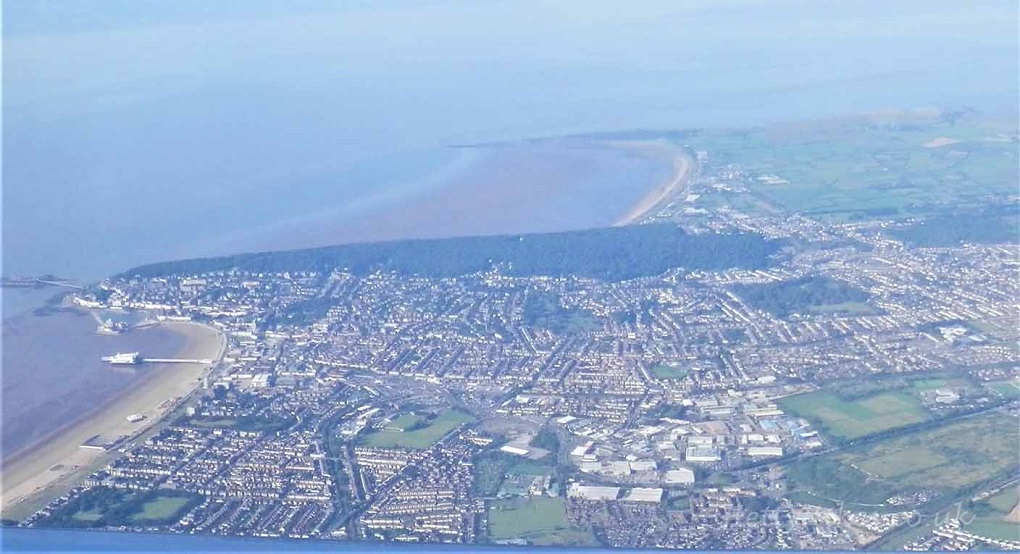 What a lovely holiday!
Hetty's travel tips for using public transport in Sardinia
The cities have there own bus services and the ARST buses go between towns.
See my travel tips for Italy but, although the buses and trains in Sardinia are good, they are not very frequent between towns and cities. We planned all our routes before we booked the accommodation and it all worked well – you just have to fit your day around the timetable and make sure you don't miss the bus (the next one might be in 2 hours).
All images on the website copyright of HettyHikes.co.uk