Between Stroud and Cirencester, Gloucestershire                                             Photos by Hetty
Sapperton and Pinbury park
20th May 2020                                   4.4 miles   Map of walk
This is a walk in the valley of the young River Frome, which begins near Brimpsfield,turns a corner near Sapperton and flows through Stroud.
We started by Sapperton village hall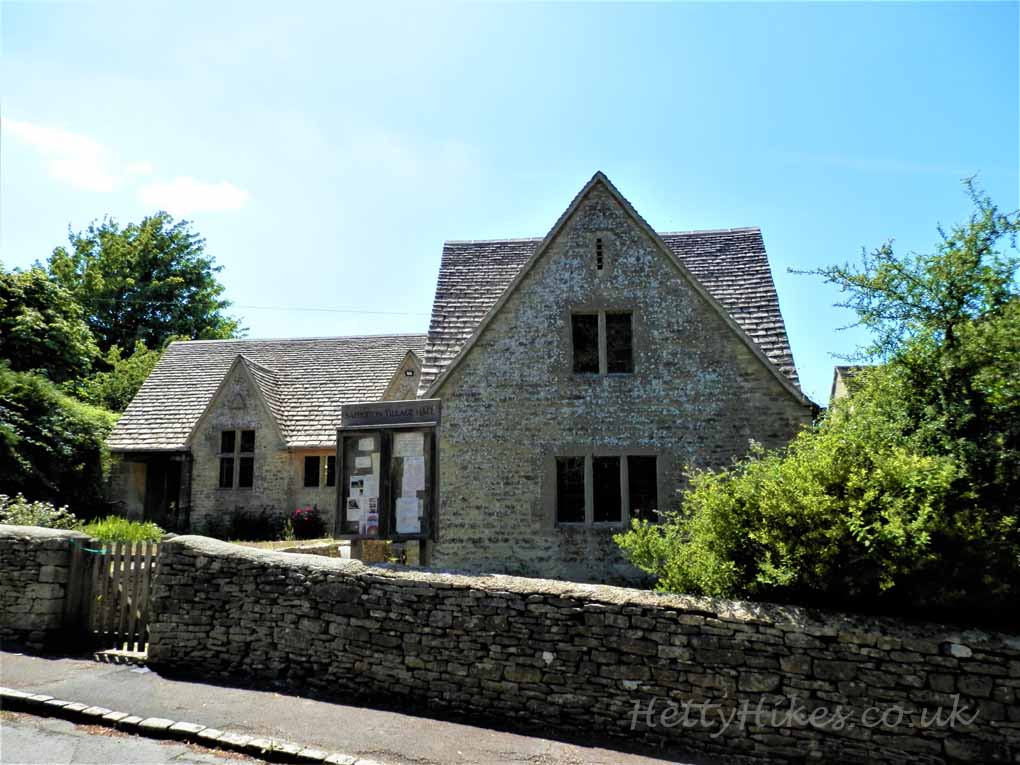 walked past Sapperton Church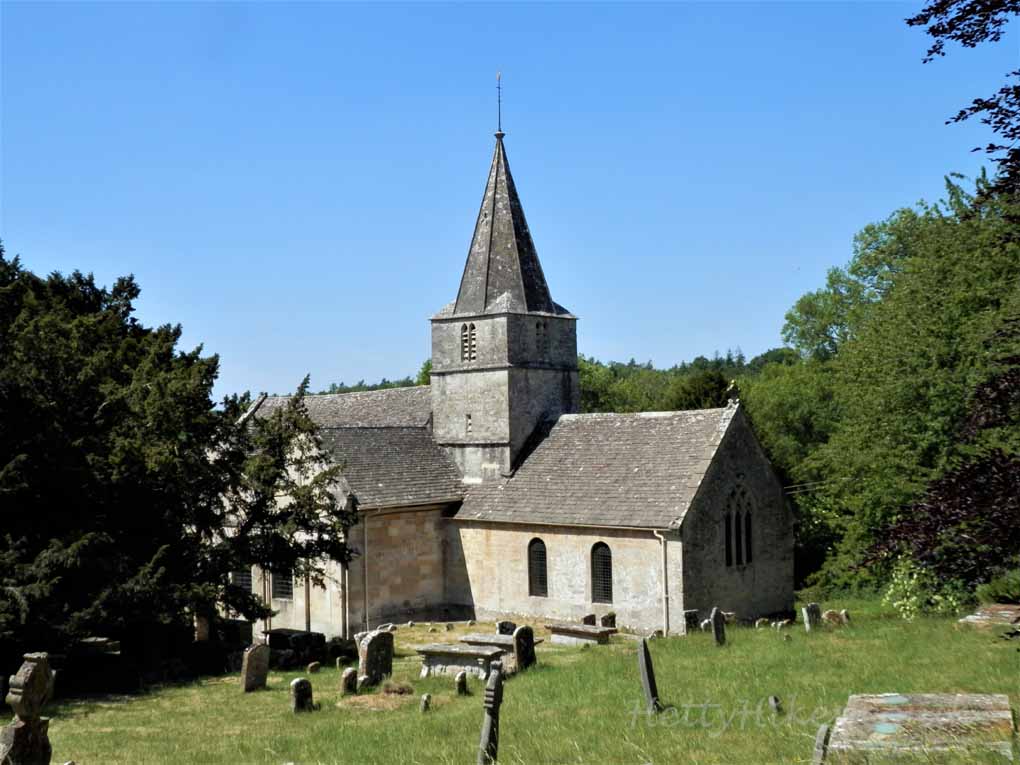 Church weathervane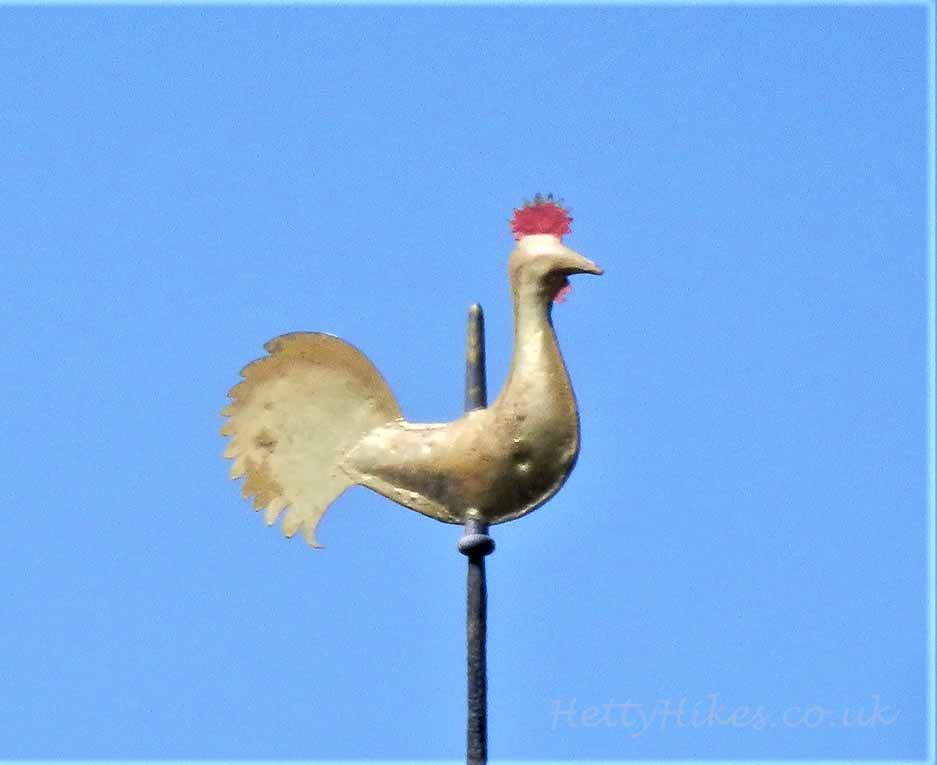 We followed the Macmillan Way
The sheep needs a haircut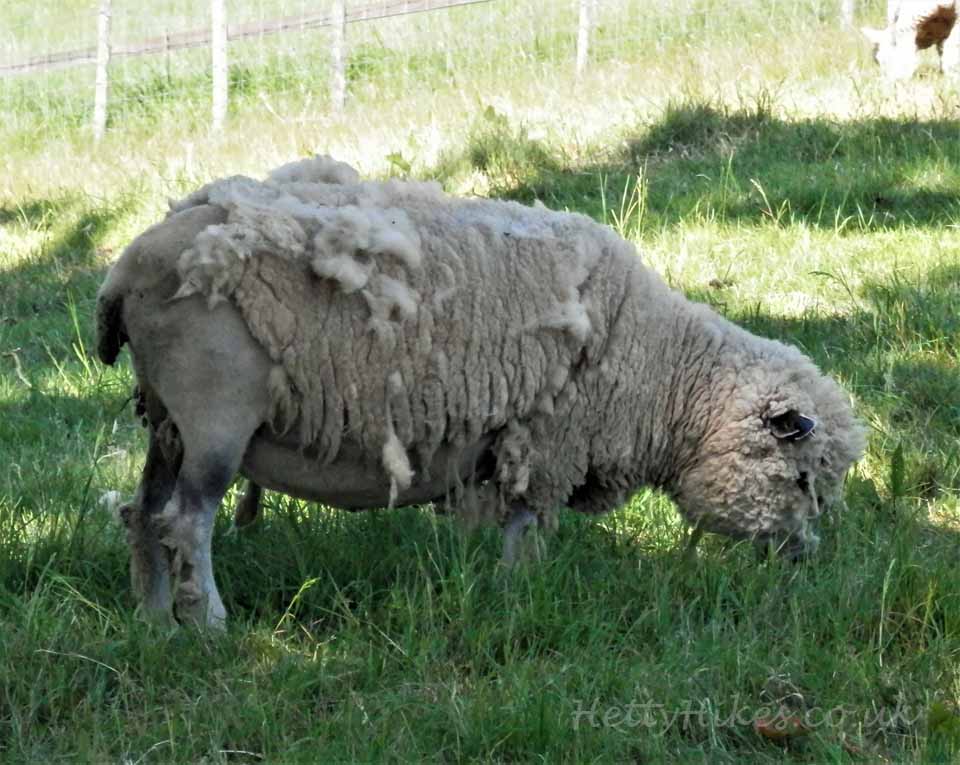 There is a thatched barn, next to the house – unusual in the Cotswolds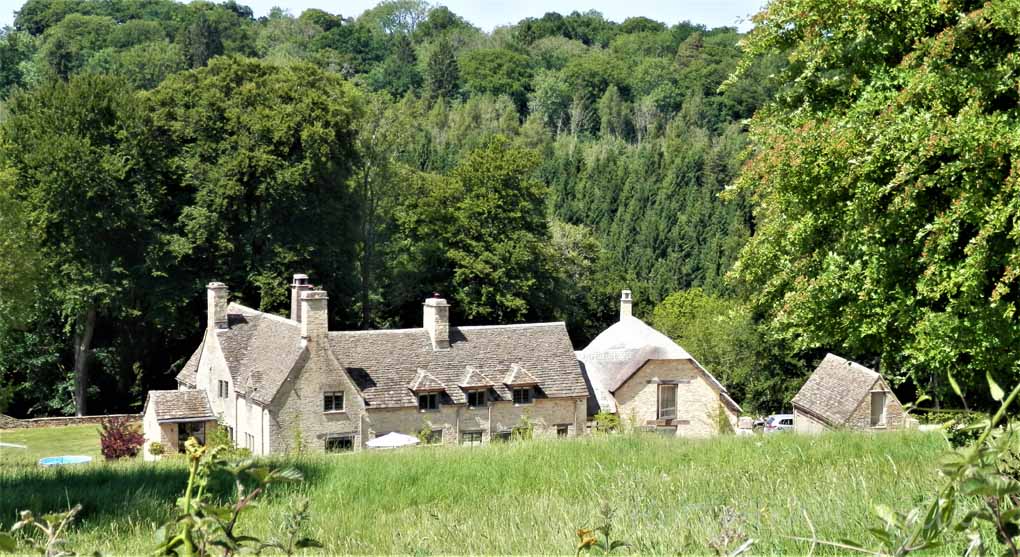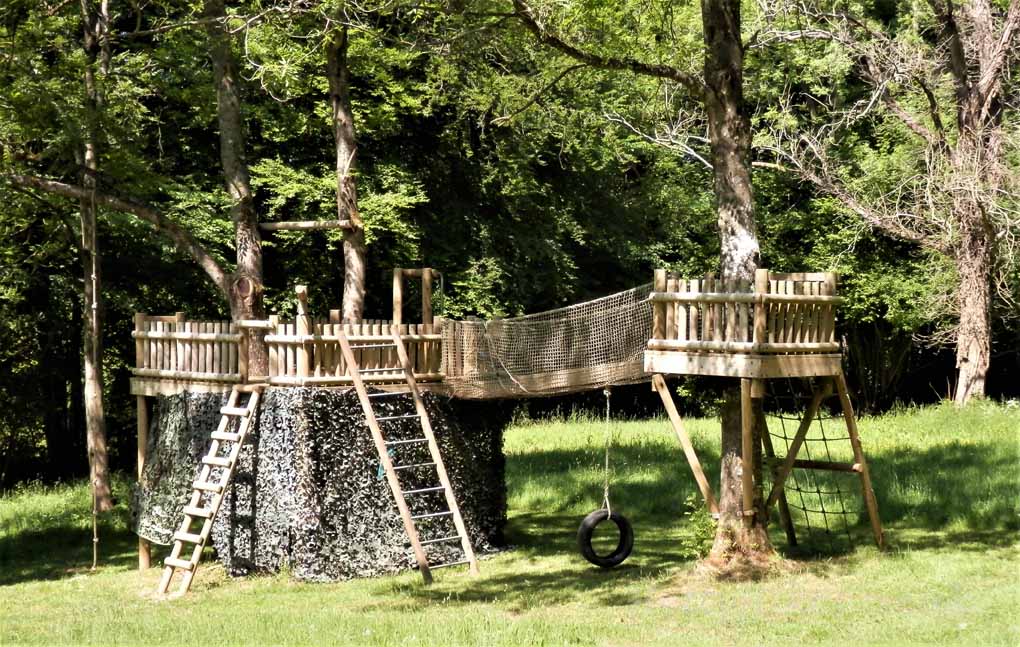 This was the ancient route from Bisley to Cirencester via Park Corner – before the toll roads were made. This was once the route from Stroud to London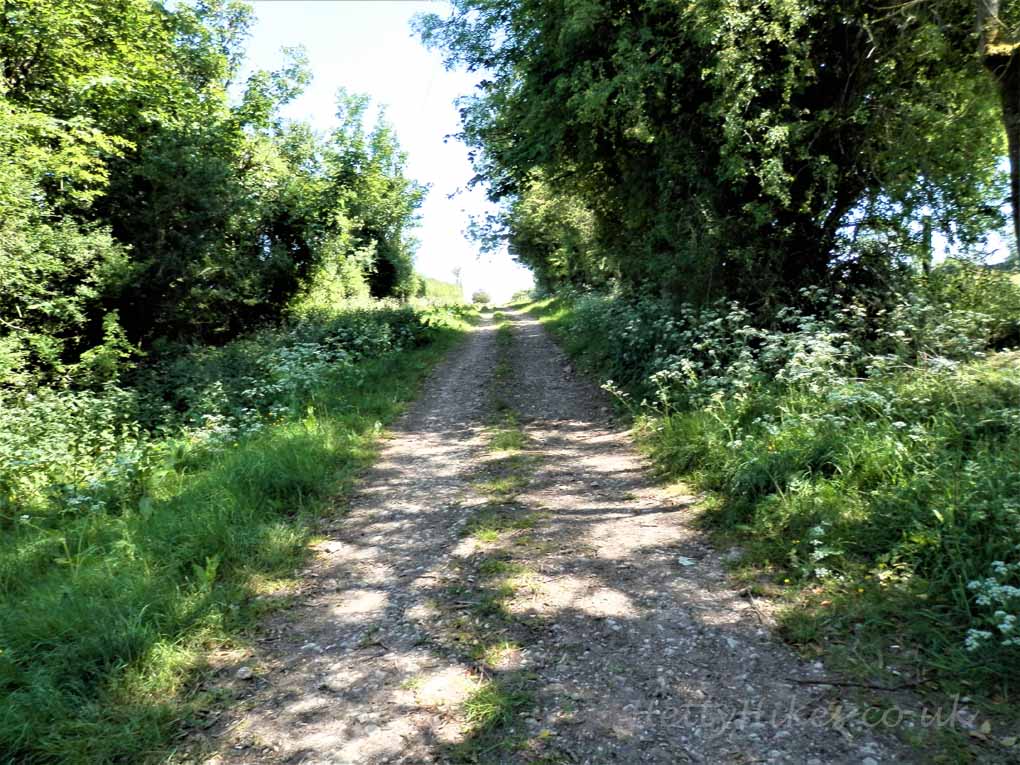 We are heading towards Pinbury Park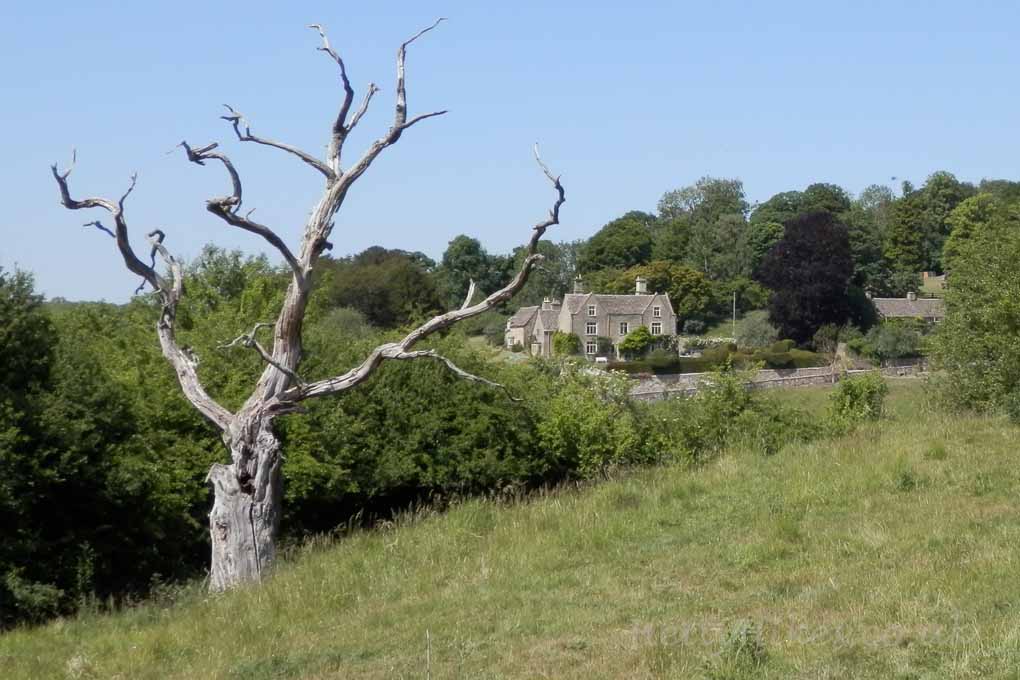 We will walk to the right, turn left at the pond and walk from right to left along the stone wall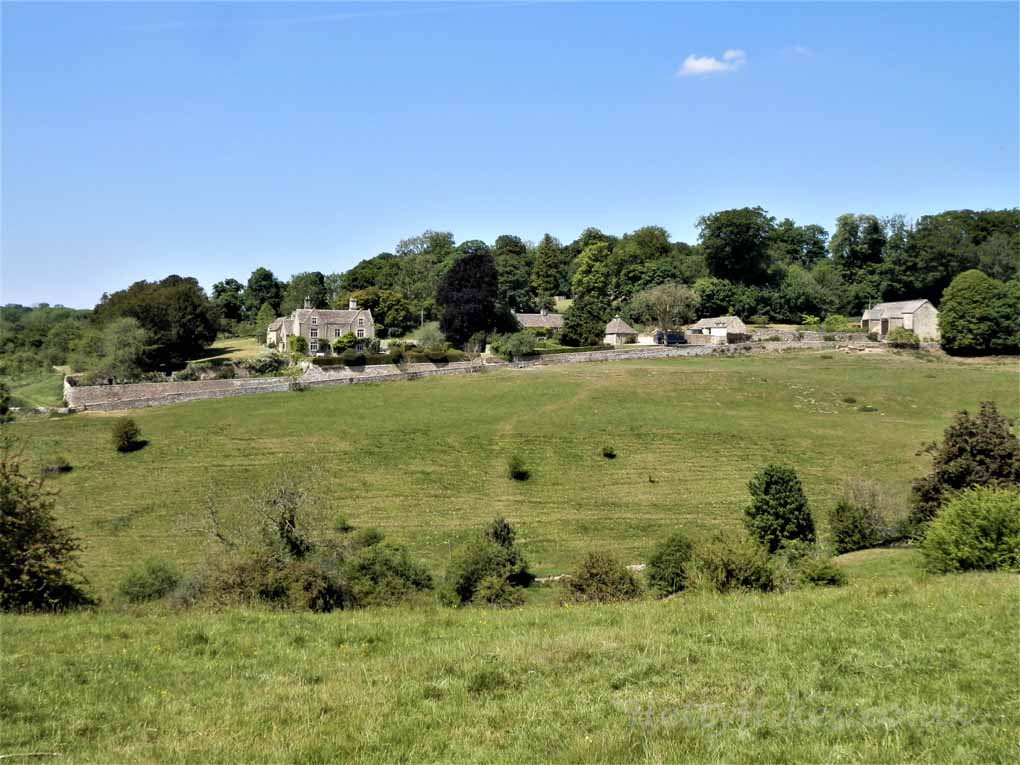 Pond by Pinbury Park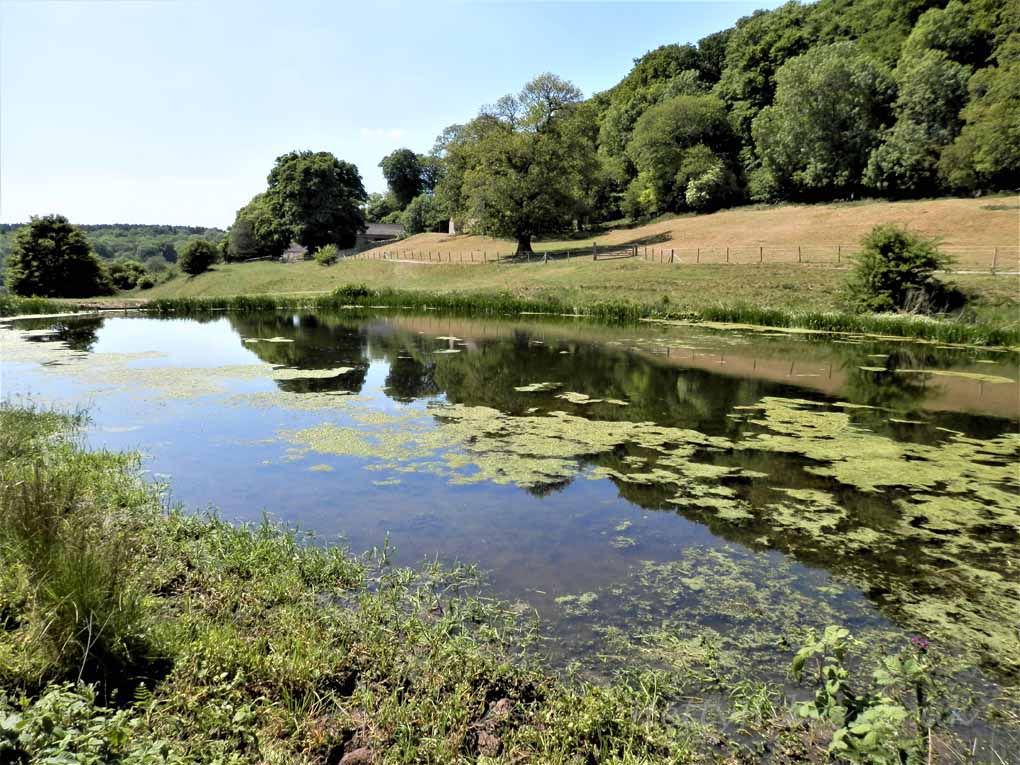 View from Pinbury Park over the Frome Valley, where we came from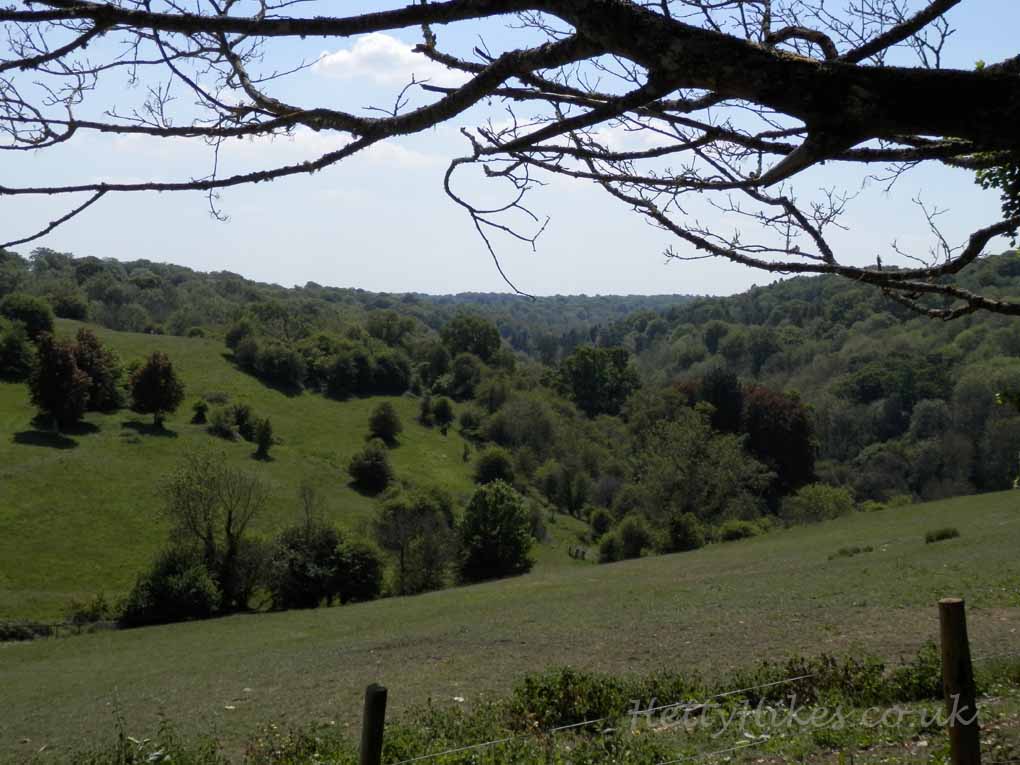 To get on your horse at Pinbury Park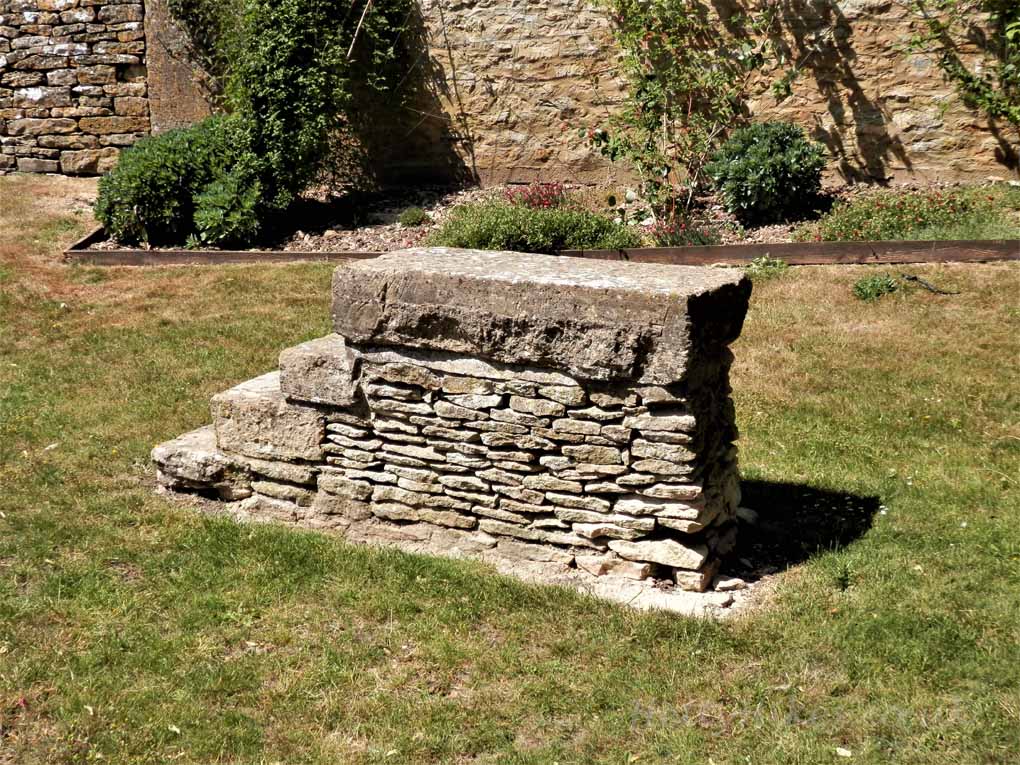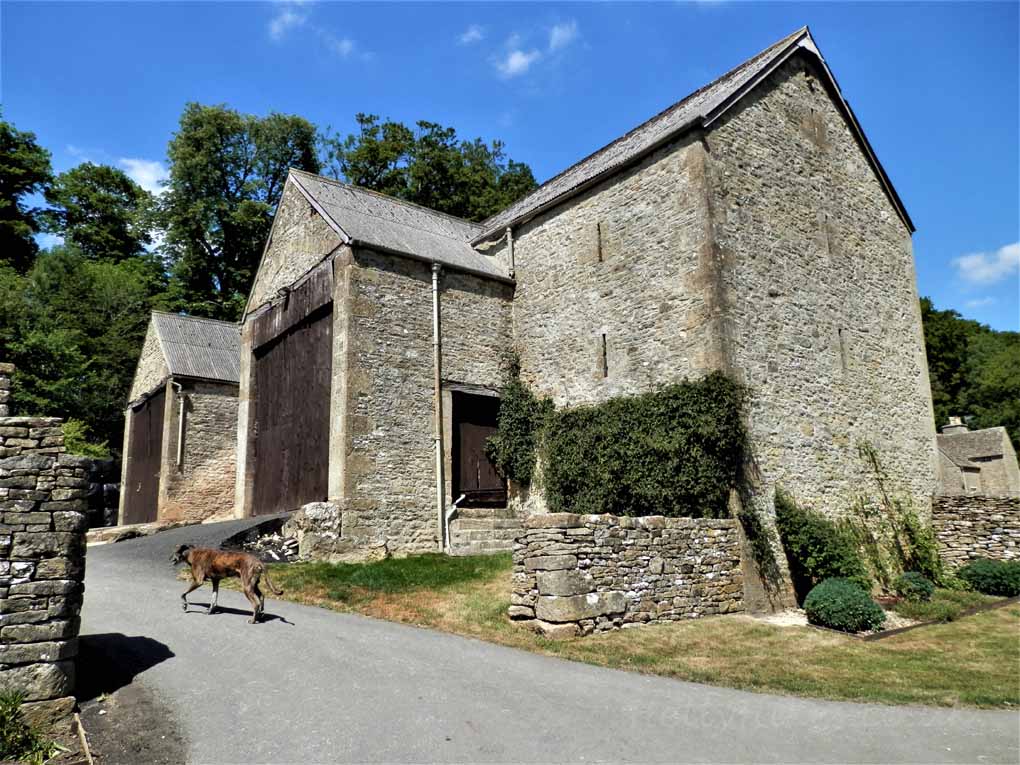 Pinbury Park was owned by a monastery, until the Dissolution. The house probably was built in the late 1500s. Later it was owned by the Atkyns family until 1788. After years of neglect the house was just a farmhouse, which the Barnsley brothers and Ernest Grimson leased in 1892. They were leading members of the Arts and Crafts movement, who extended the house and redesigned the garden.
Pinbury park on Historic England website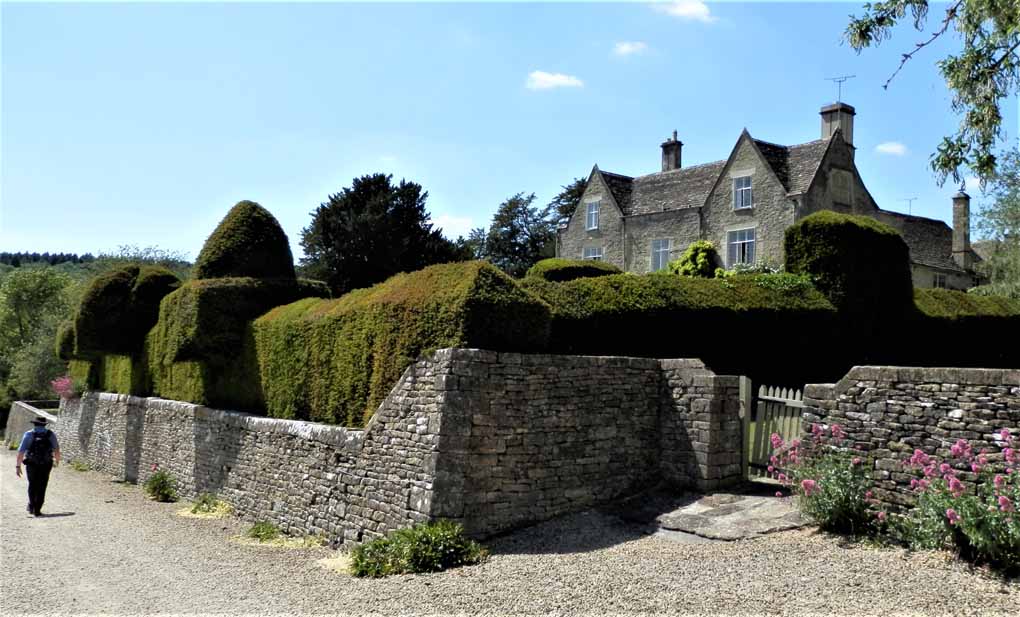 A ford in the River Frome, fortunately there is a foot bridge too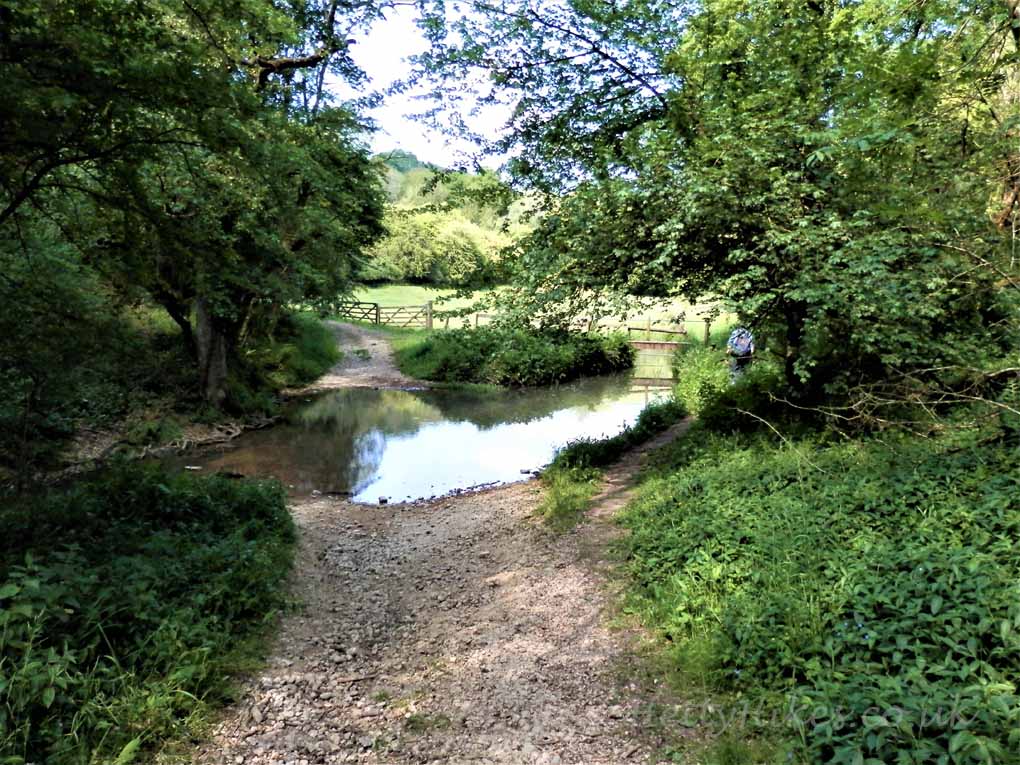 Then we walked up through the trees to the top of the hill and Mr H opened a gate for horse riders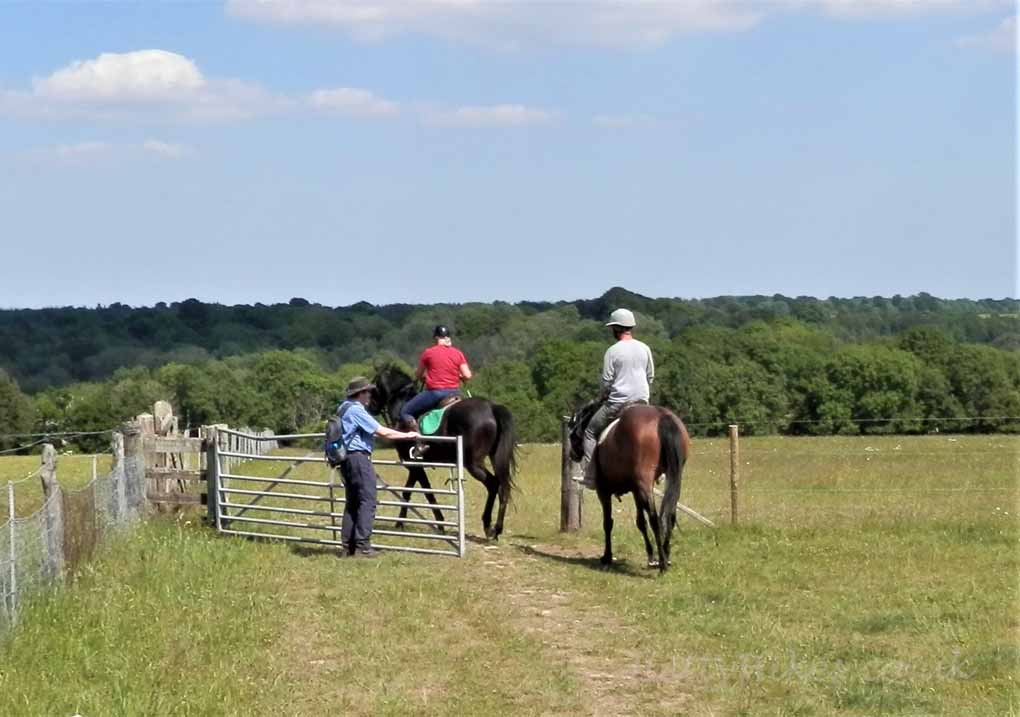 Polo practice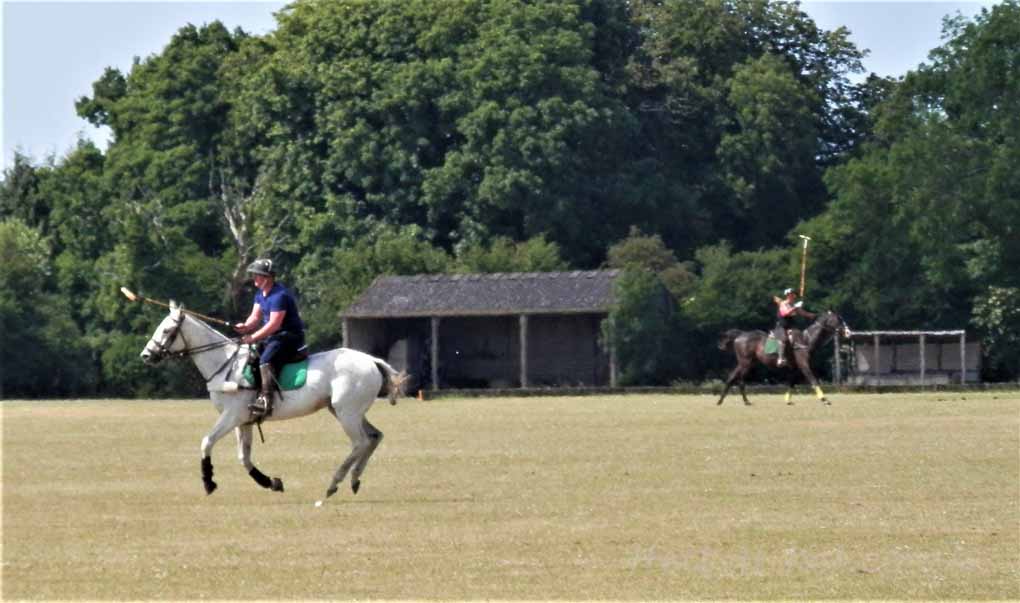 Down through the woods on the steep, ancient Bisley to Cirencester track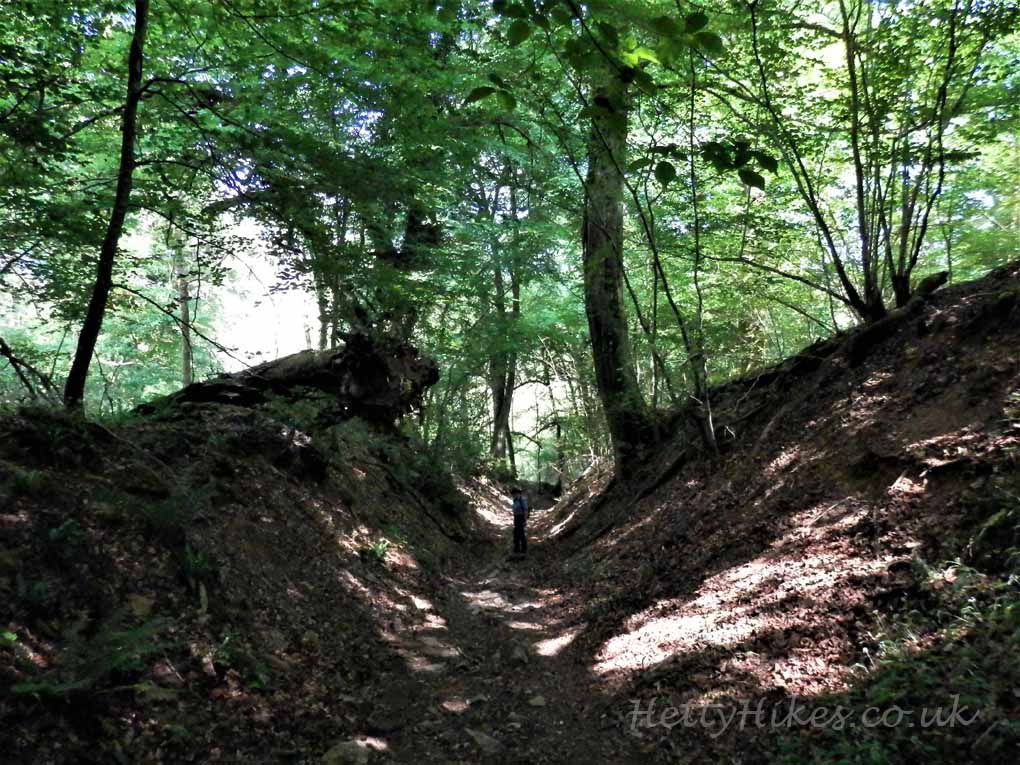 At the bottom was a ford in the River Frome, at The Gulf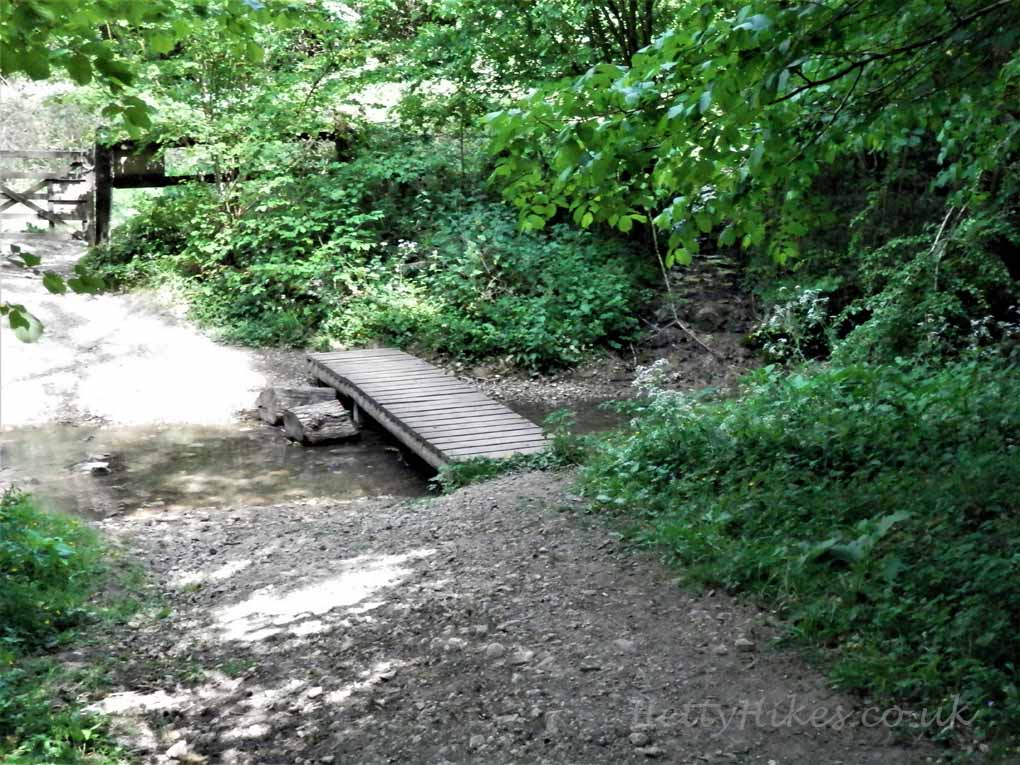 Then we followed the small river towards Sapperton, passing the sites of two corn mills, and back up to the church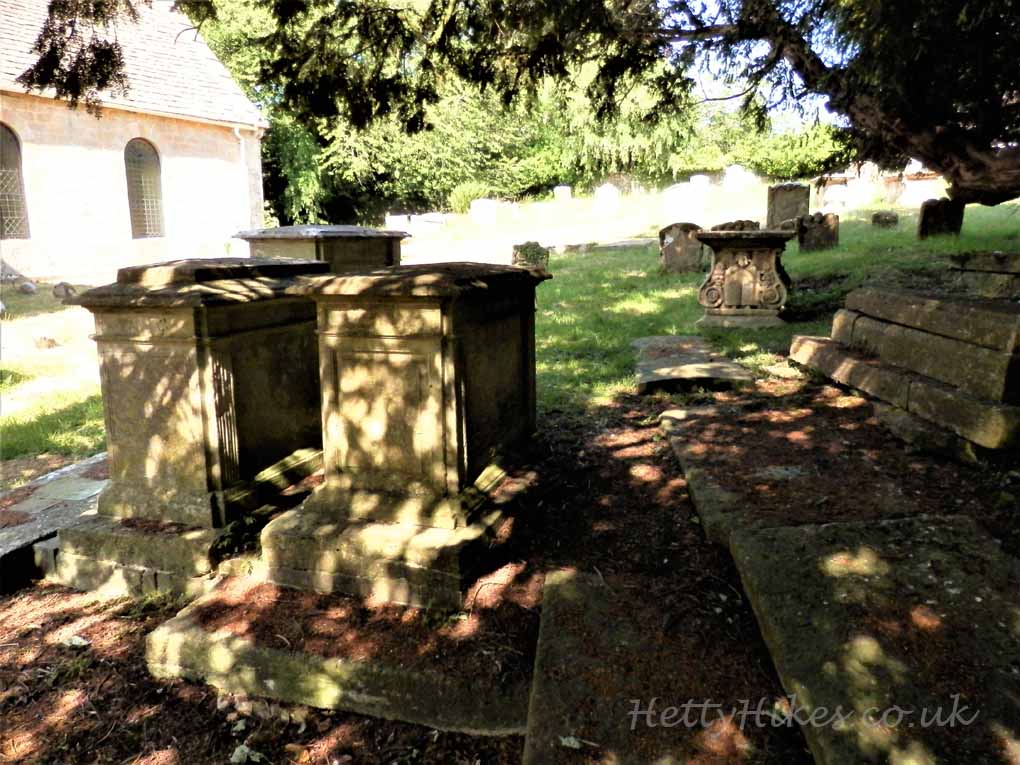 *******************************************************************************
Sapperton to Edgeworth
May 2011
Inside St Kenelm's Church, Sapperton – which was rebuilt in the 13th and 14th centuries
Memorial to Sir Robert Atkyns (died 1711) who lived at Pinbury Park, the author of 'The Ancient and Present State of Gloucestershire', the first printed history of the county.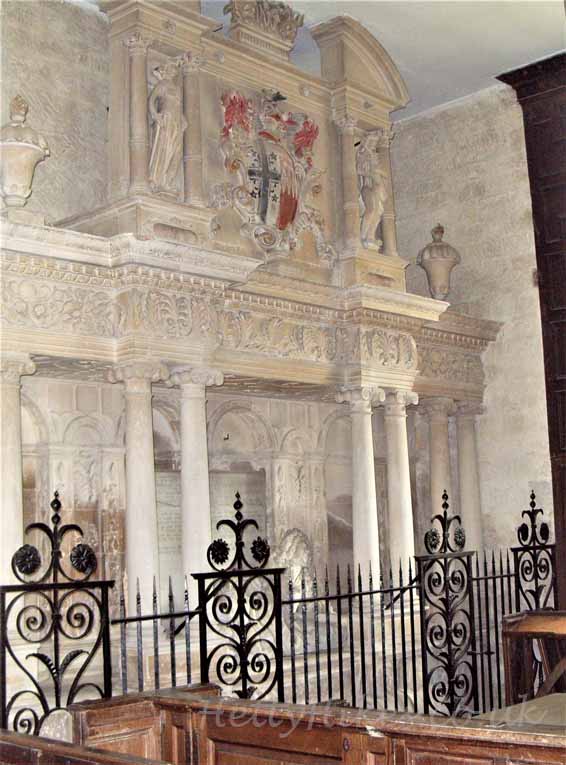 The Jacobean panelling came from Sapperton Manor when it was demolished in 1730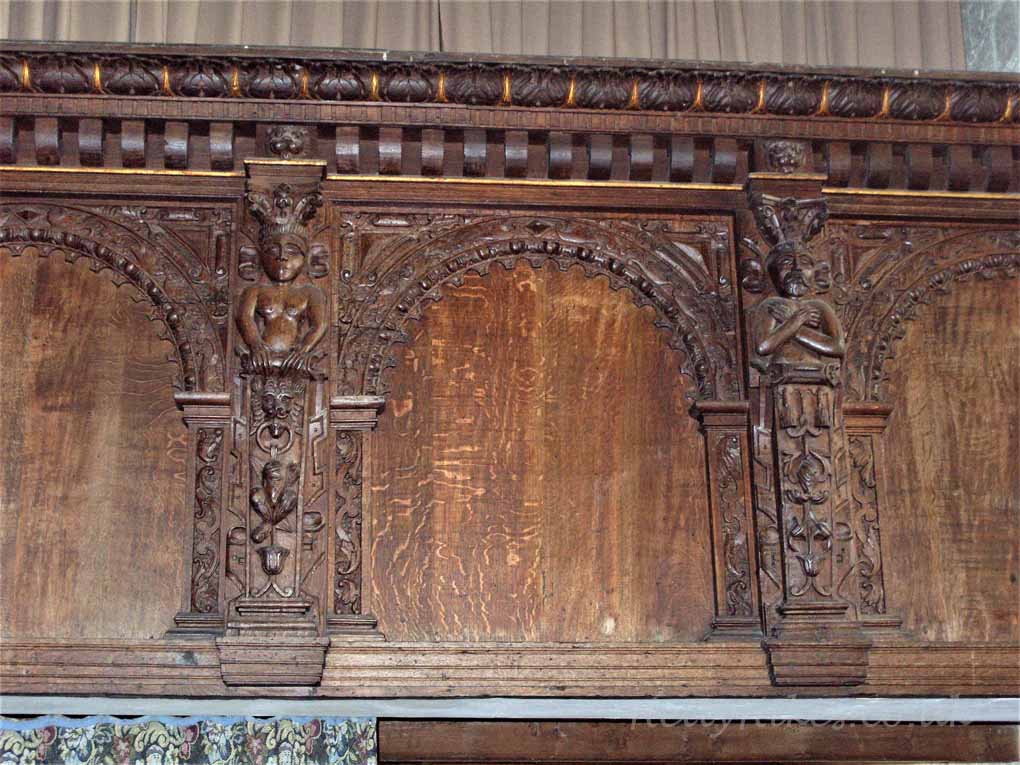 Memorial to Sir Henry Poole (died 1616) and his wife, surrounded by their children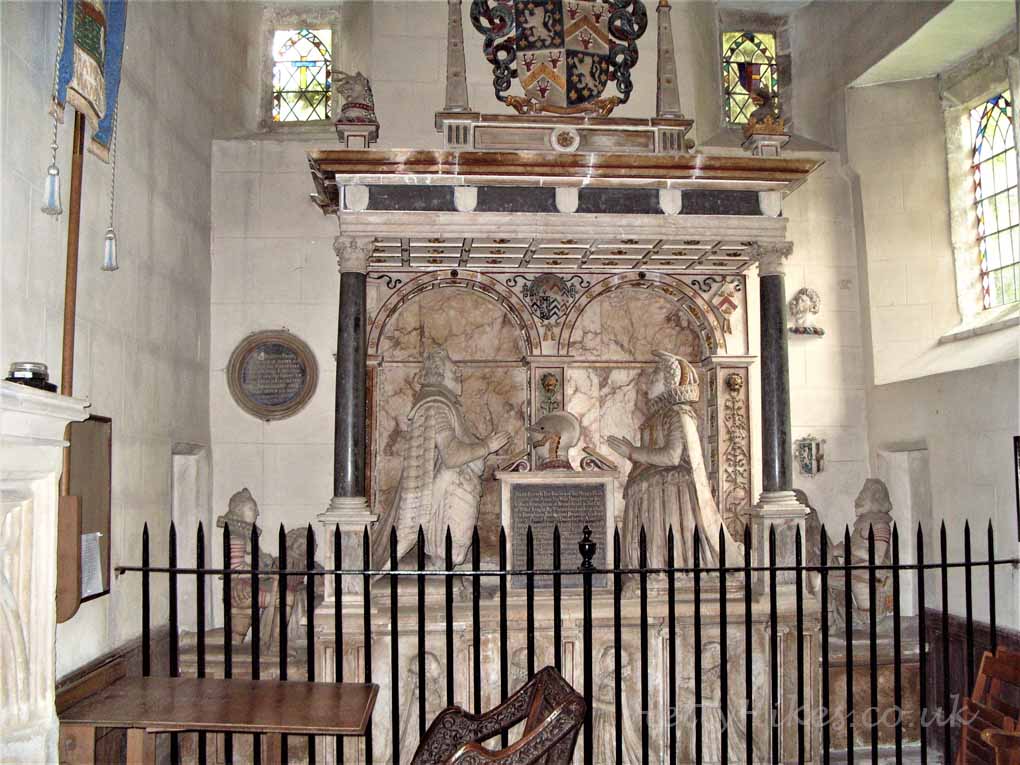 Edgeworth Manor dated 1685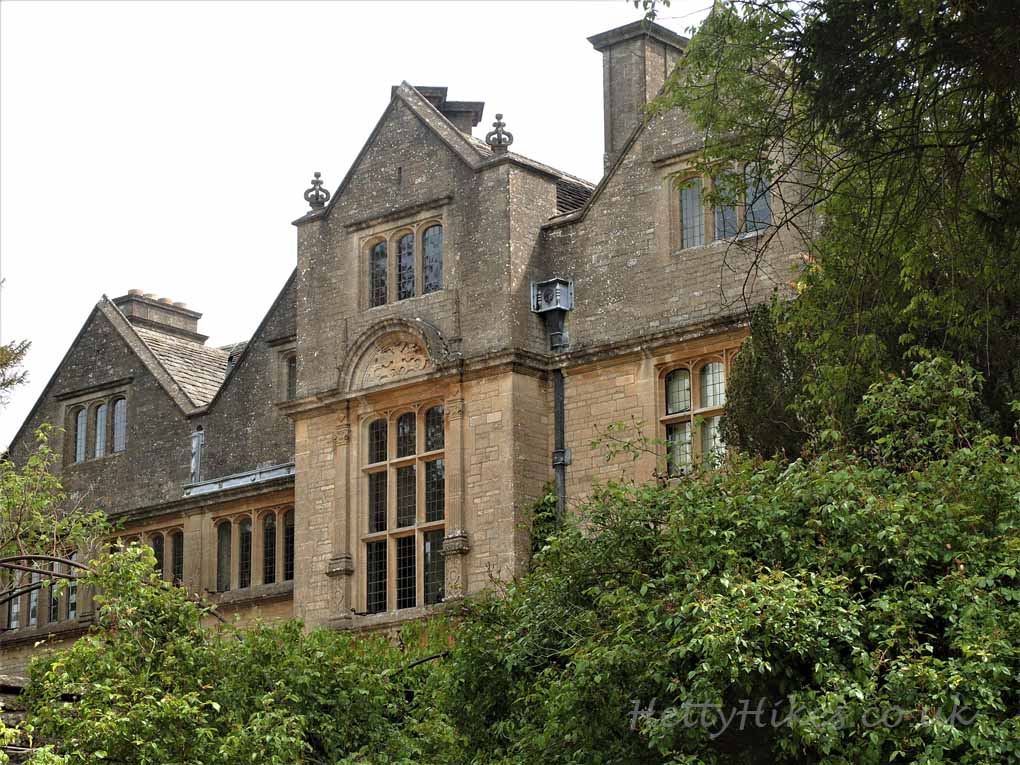 Edgeworth Church, possibly 11th century, enlarge in the 12th century. The tower is 14th century.
Edgeworth Manor in the trees
the canal disappears into Sapperton Tunnel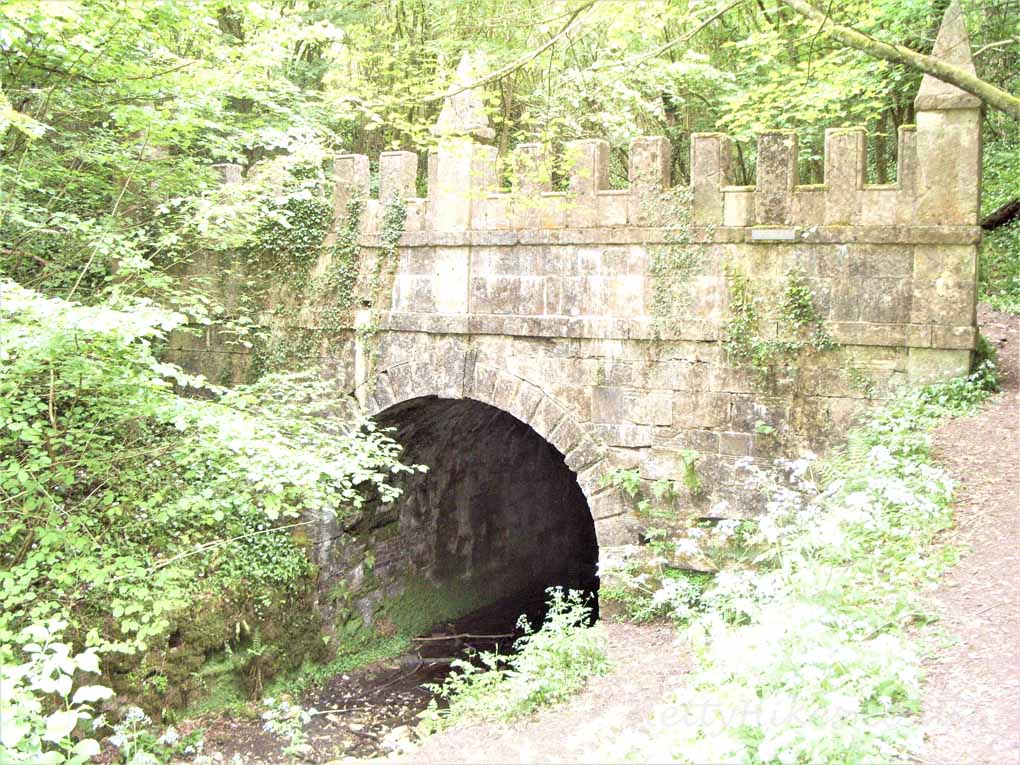 All images on the website copyright of HettyHikes.co.uk