Shropshire                                                                                              Photos by Hetty
5th September 2021 afternoon                             4.6 miles             Map of walk
Joules Brewery – a new brewery has been built behind the Red Lion, built in 1623, and uses water from the aquifer below.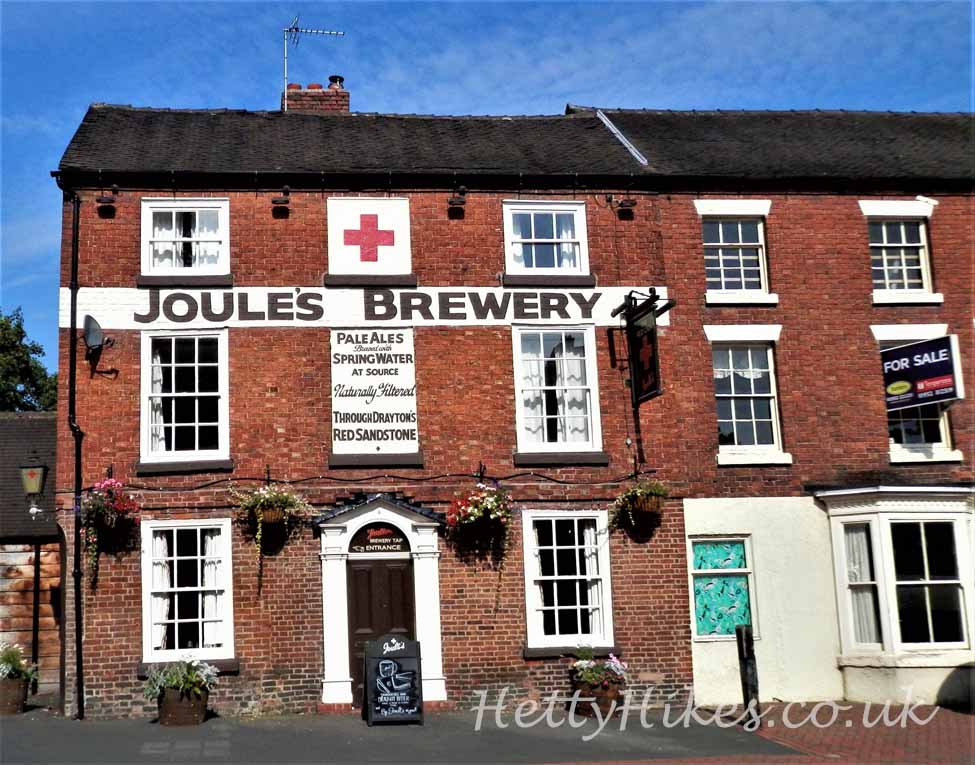 Corbett Arms – was a coaching inn and county court. Thomas Telford stayed here when he came to inspect the canal nearby.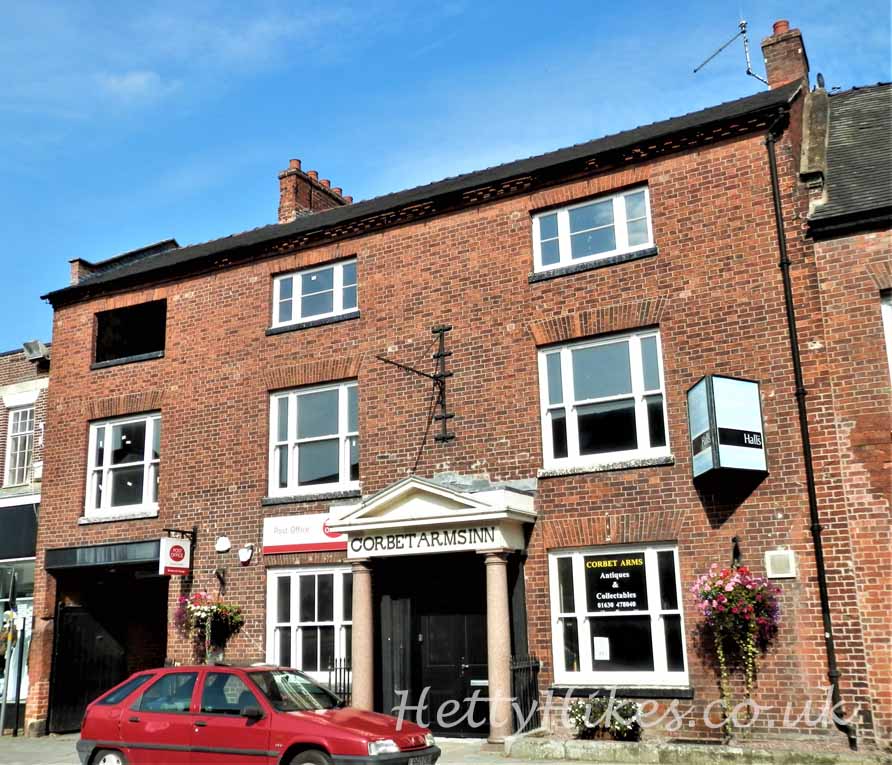 The Tudor House, rebuilt after the great fire of 1651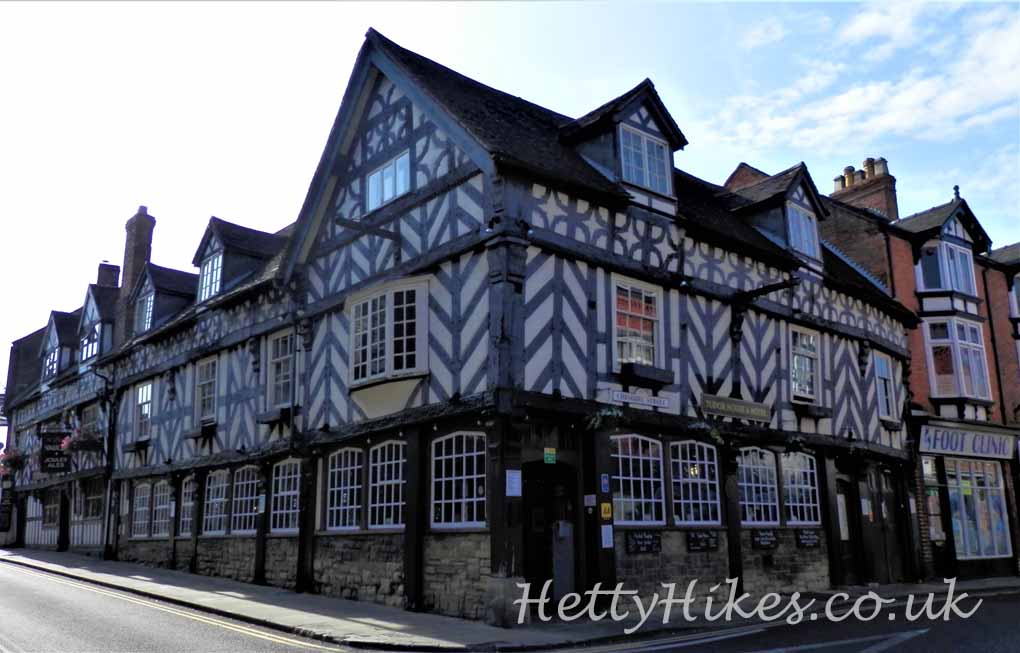 Buttercross, 1824, with fire bell on top – to summon the fire engine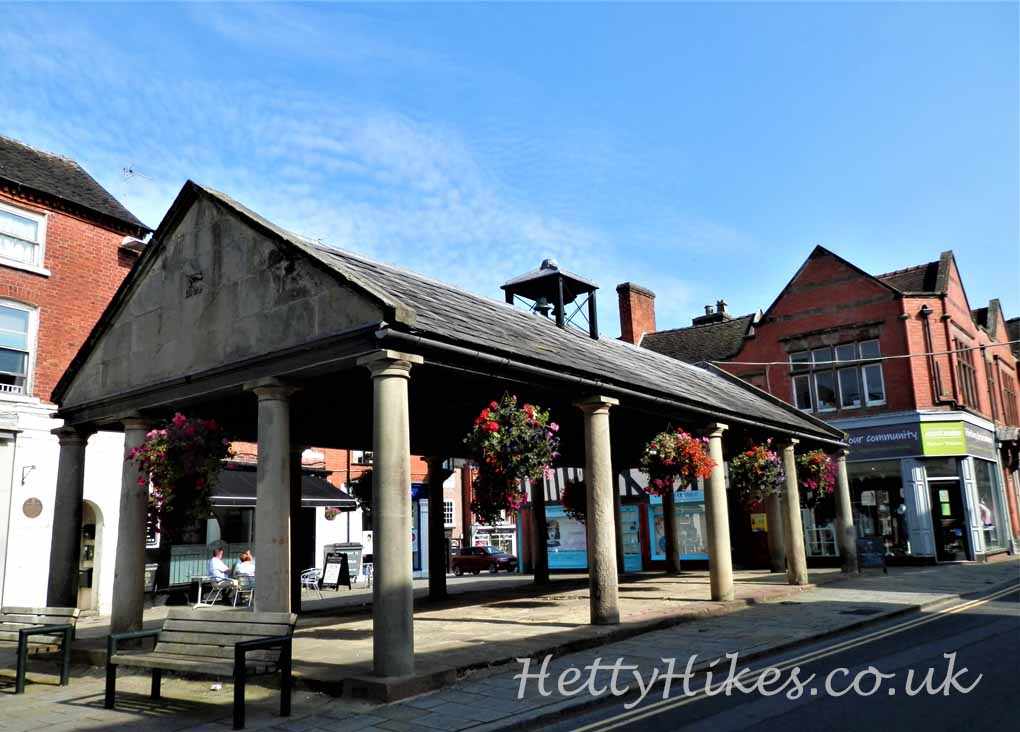 The Crown survived the fire in the town in 1651. Charles I spent a night here in 1645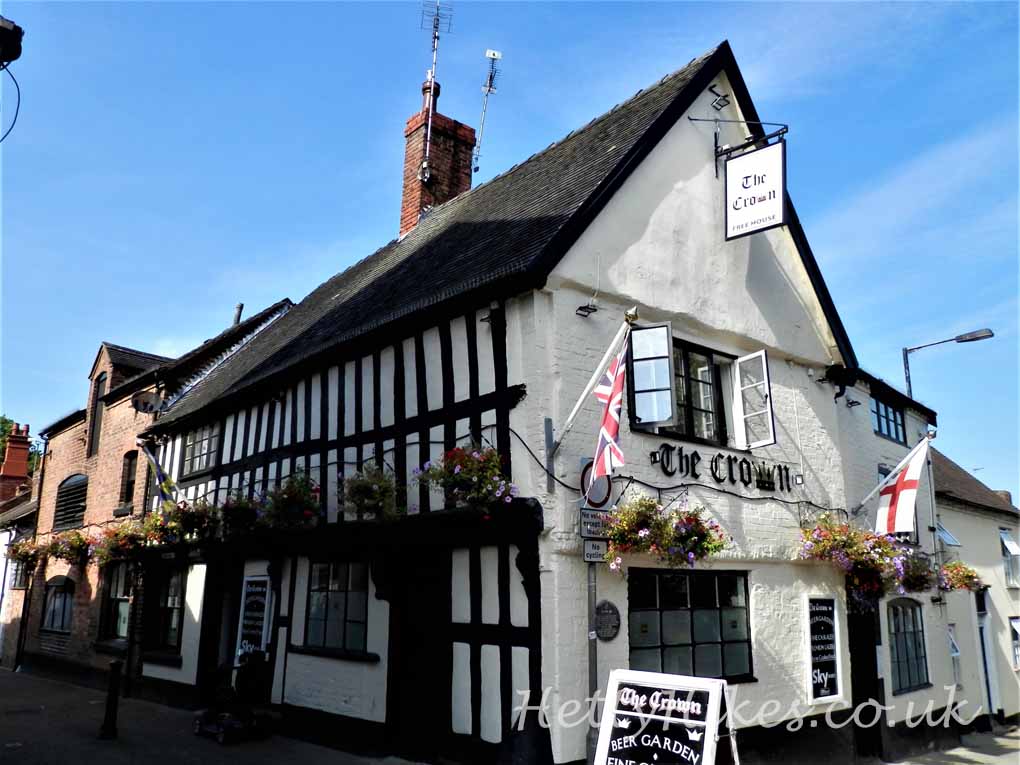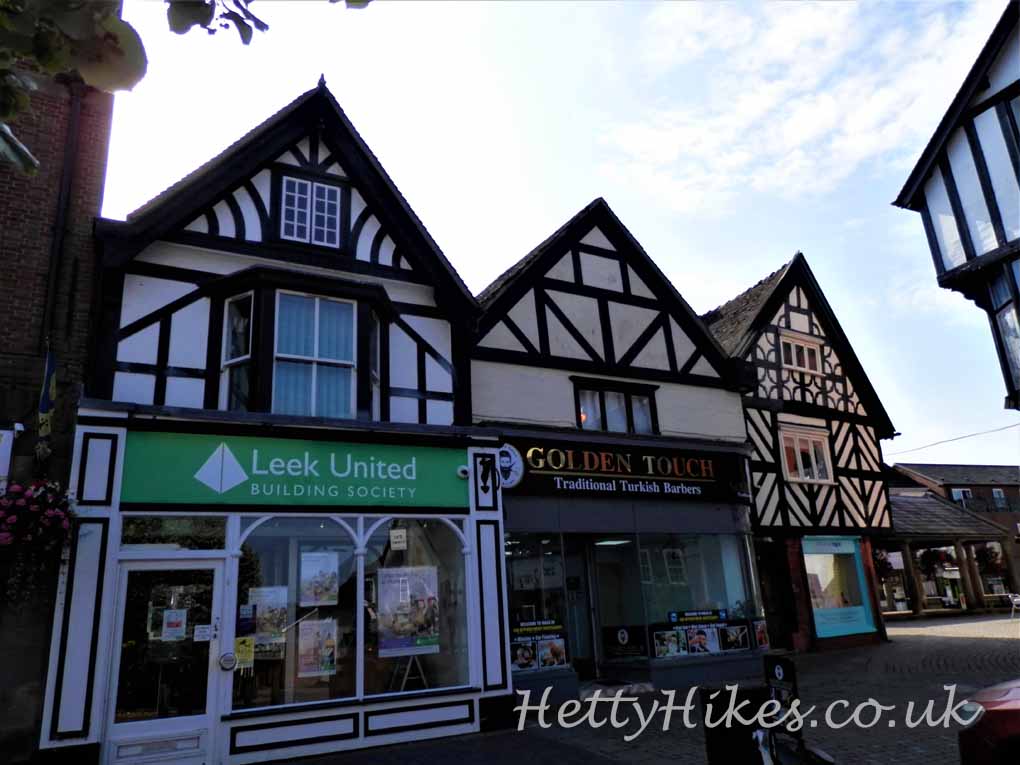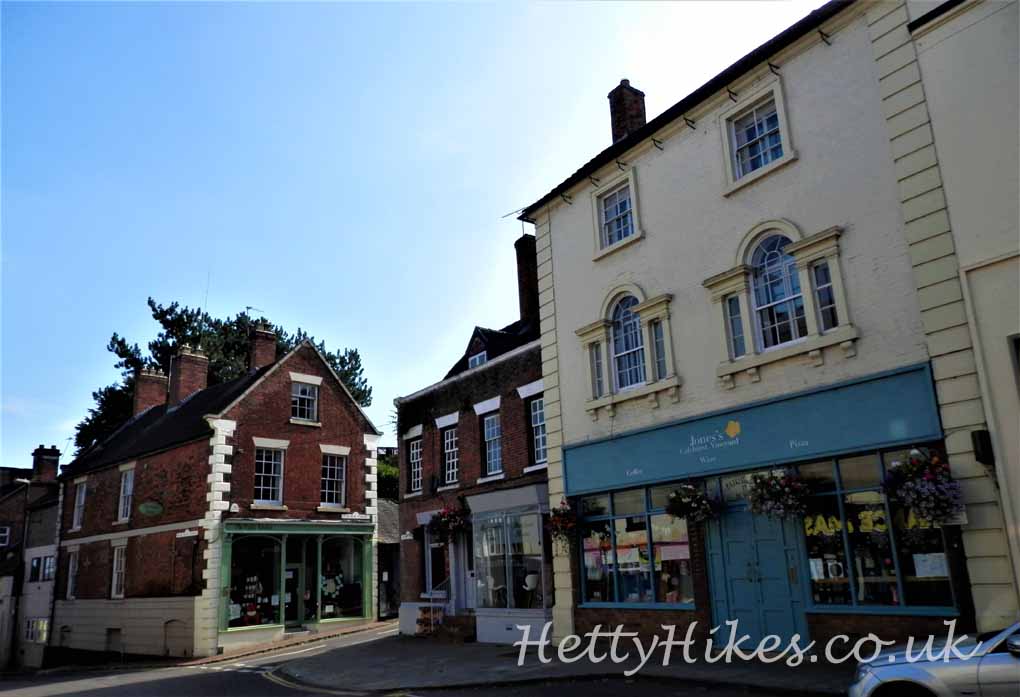 In the churchyard is a memorial to a local doctor. By the church is the Grammar School founded in 1555. Robert Clive attended the school in 1737 – he became Clive of India.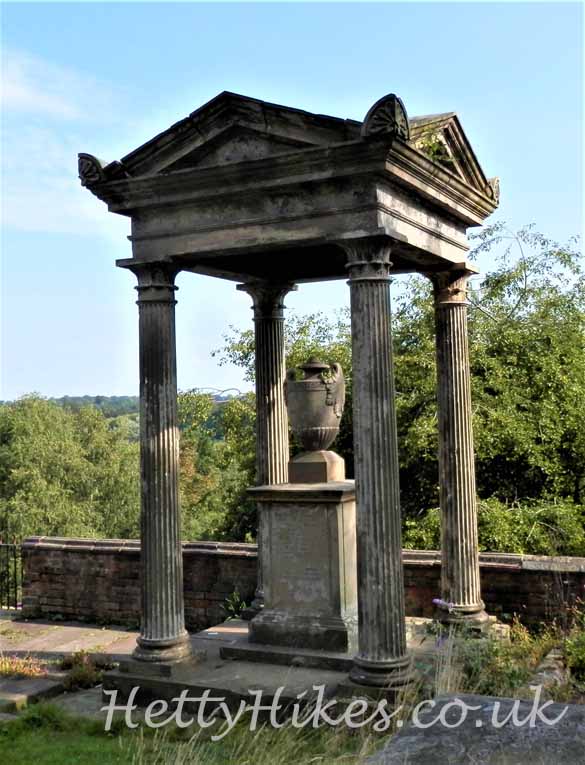 Sandbrook Vaults 1653 and Ye Old Barbershop established 1810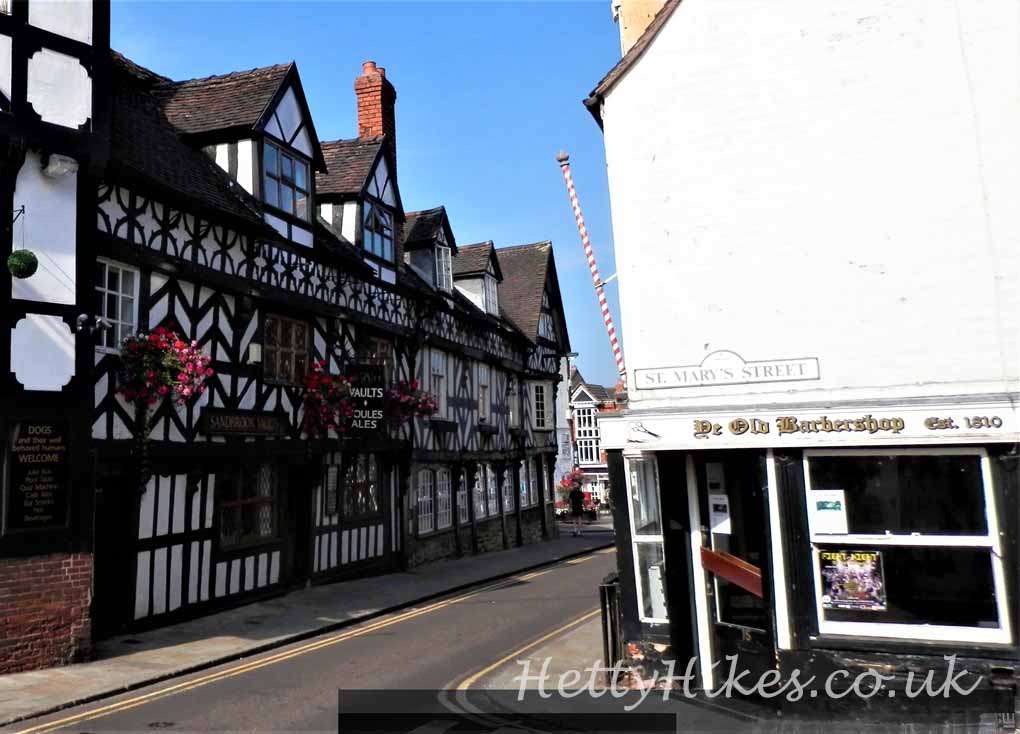 The Red House once belonged to a Captain who was at the battle of Trafalgar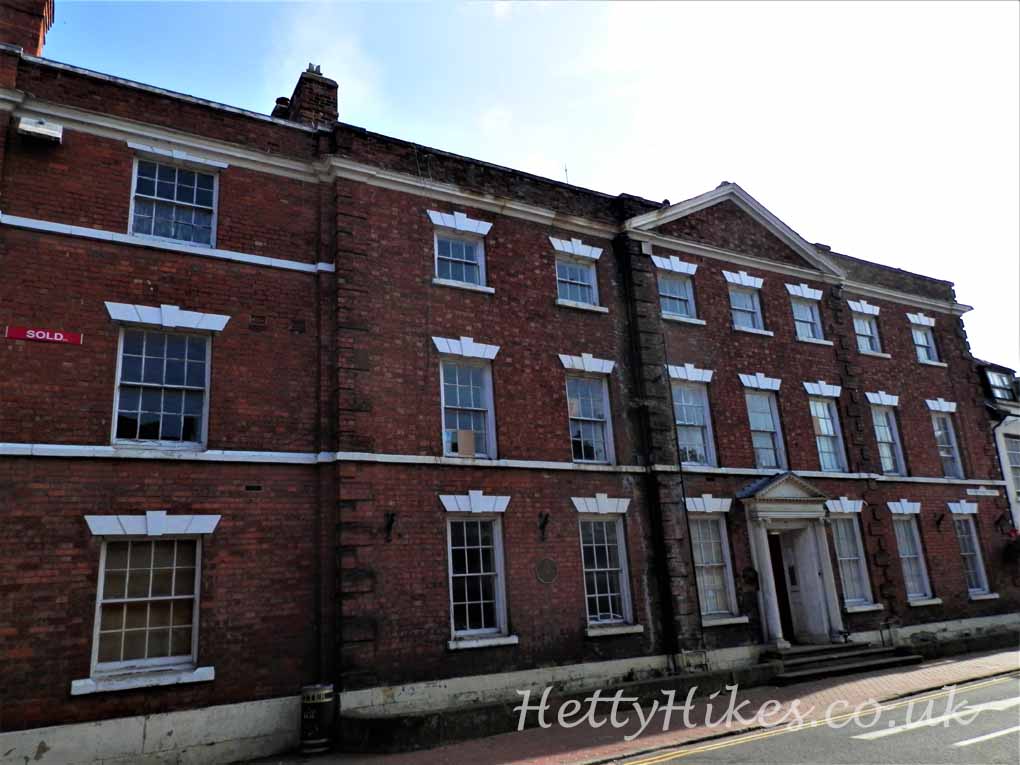 The Abbotts House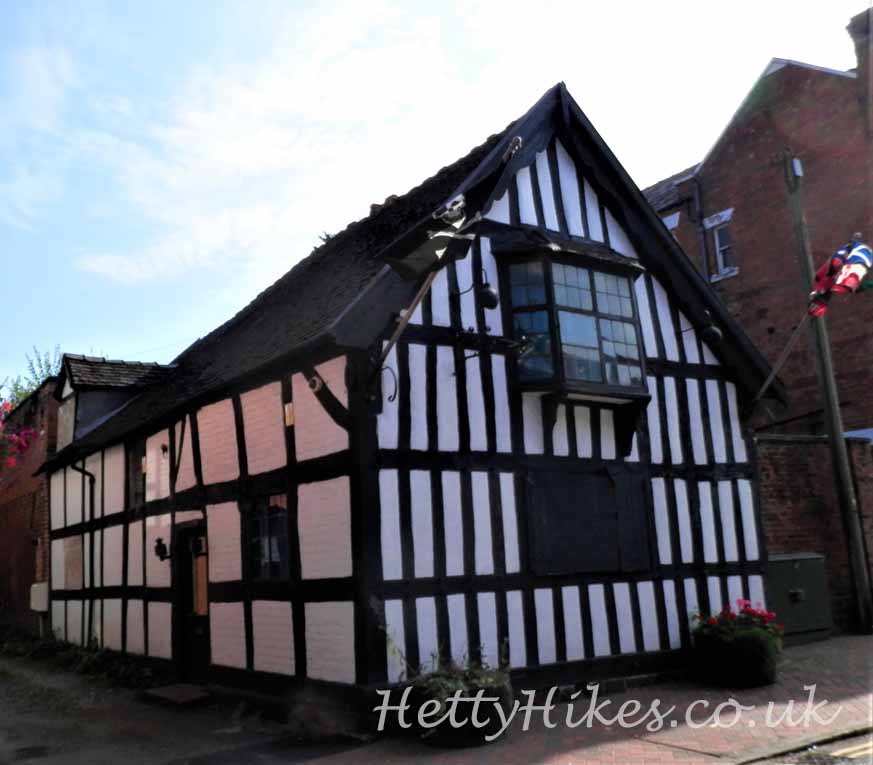 A curious weathervane and a cartmaker/wheelwright sign
Poynton House 1753 (left)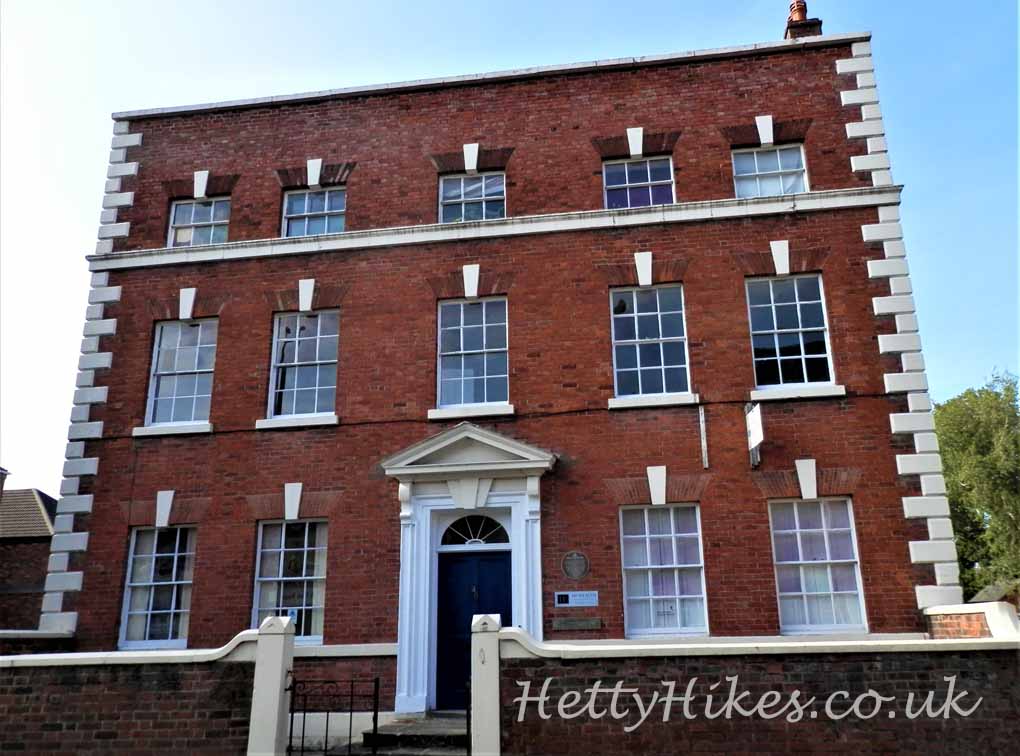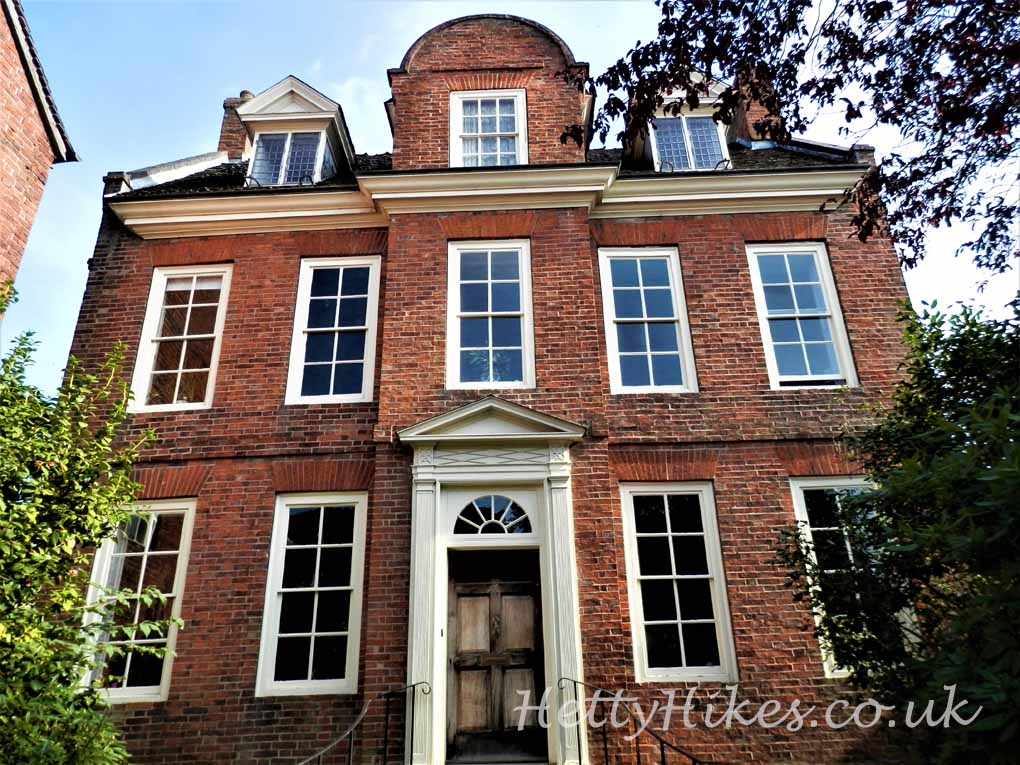 Kings Arms 1674 (left)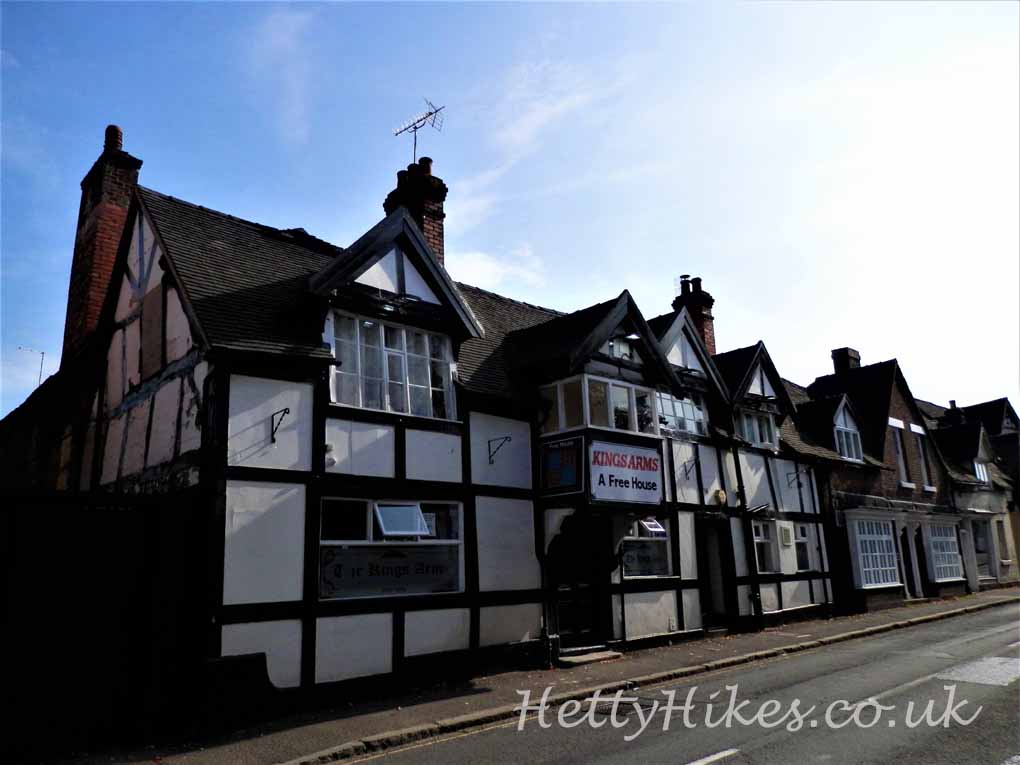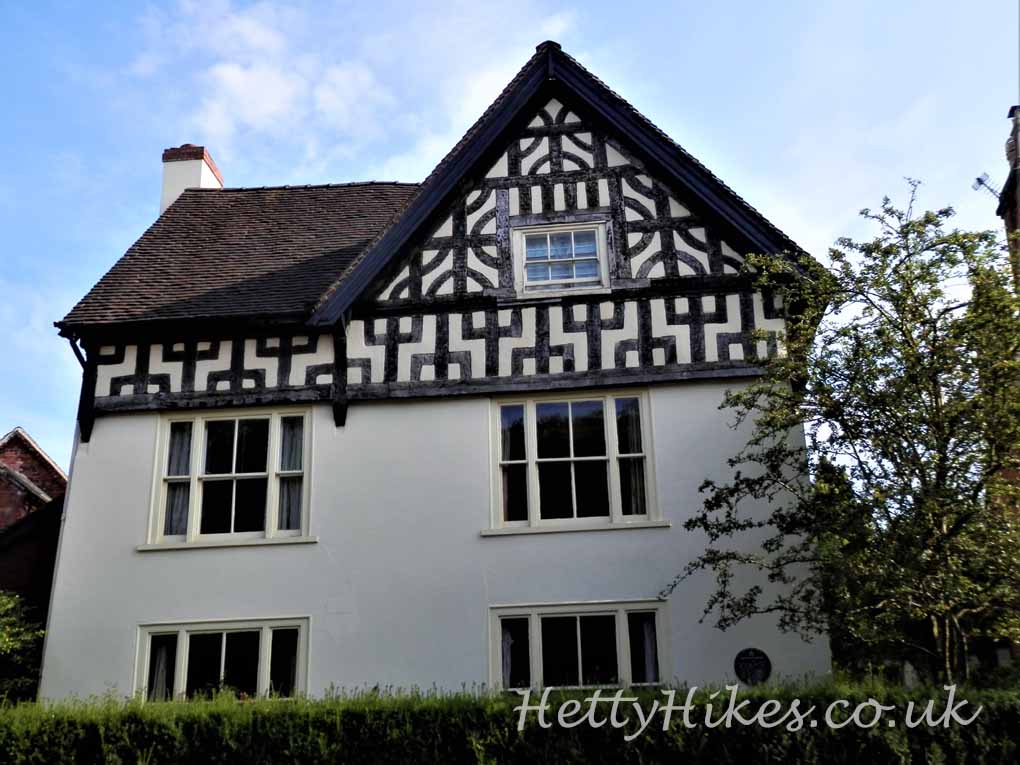 Next we walked out to the Shropshire Union Canal, where we found a tree that is now a fisherman.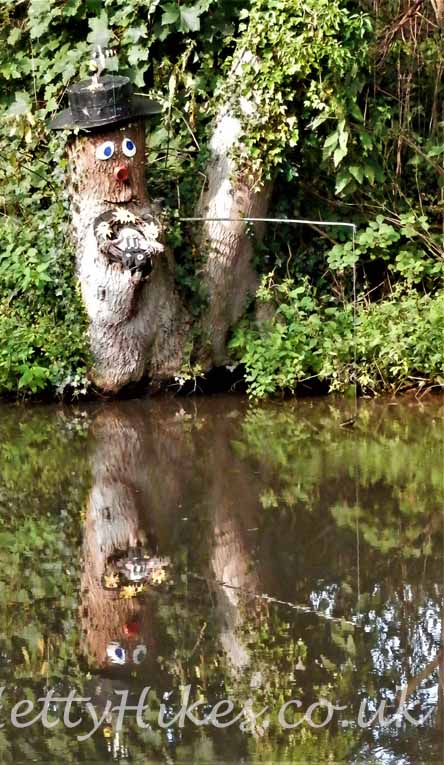 The locks are very narrow with each having only one lock gate at one end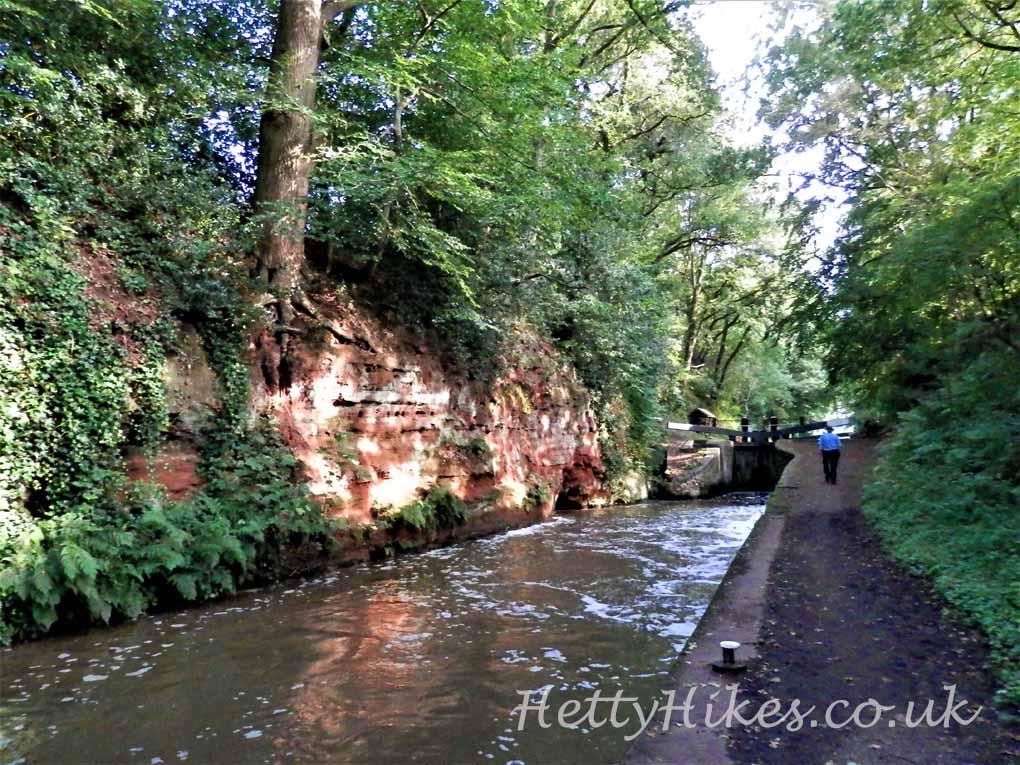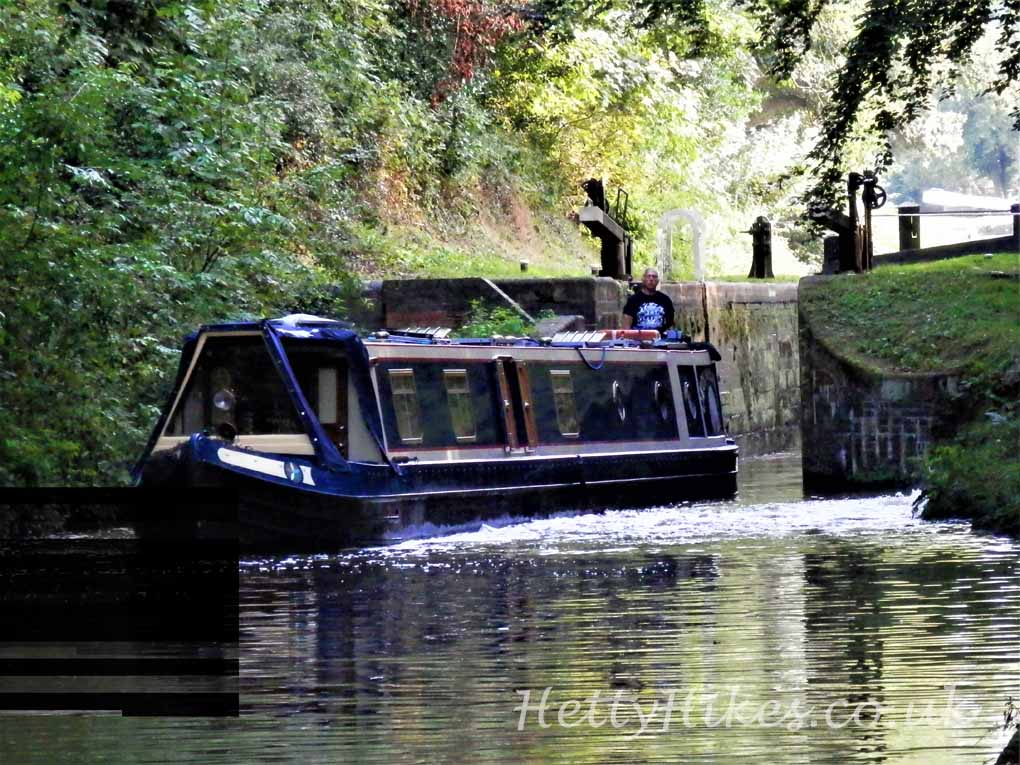 Turley Wharf and lock (click to enlarge)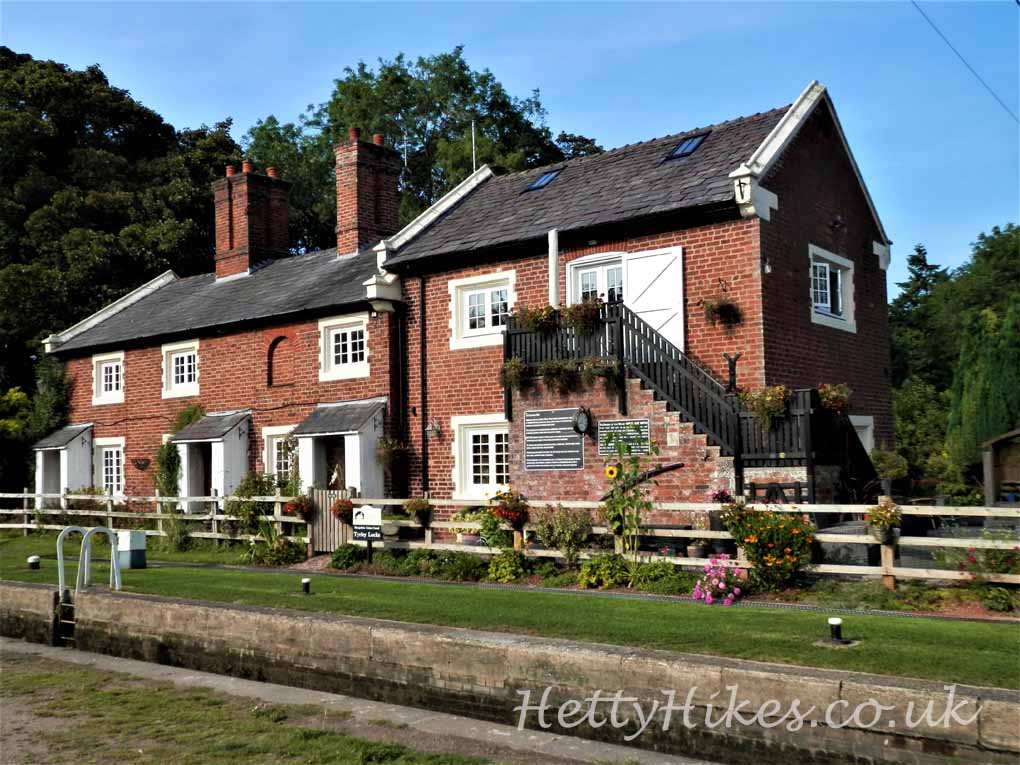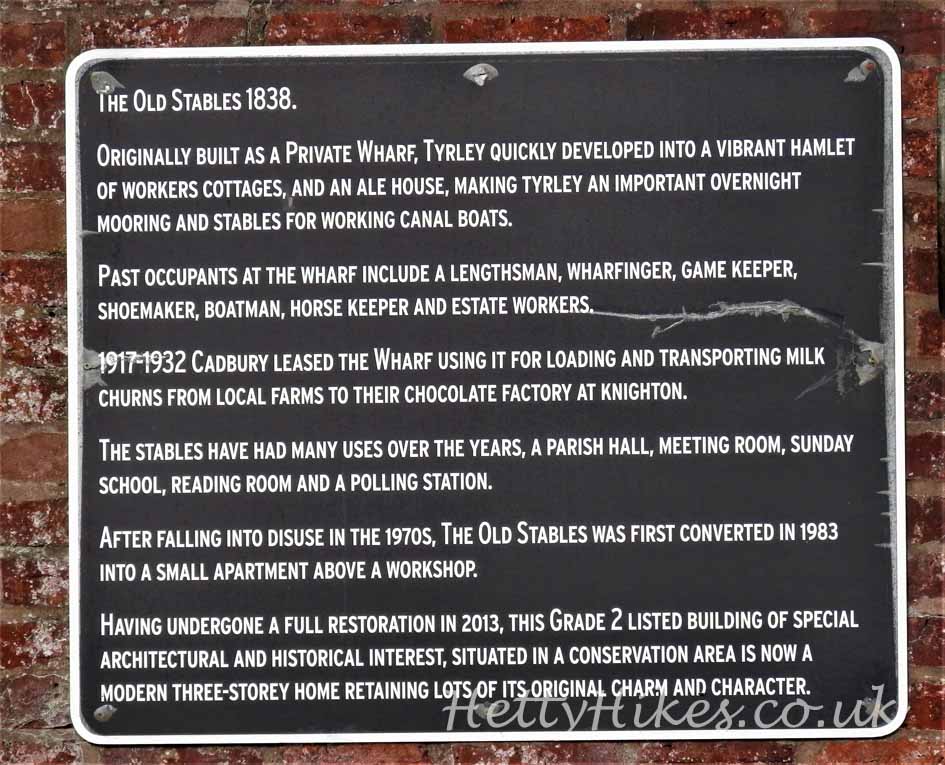 Next: The Wrekin
Back to beginning of holiday in Shropshire
All images on the website copyright of HettyHikes.co.uk