Near Stroud, Gloucestershire
15th September 2017                        Photos by Hetty                                History of the church
A visit with Stroud U3A church history and architecture group
William Leigh bought Woodchester Park and built the mansion and this Roman Catholic church. The  mansion was never finished but the church opened in 1849.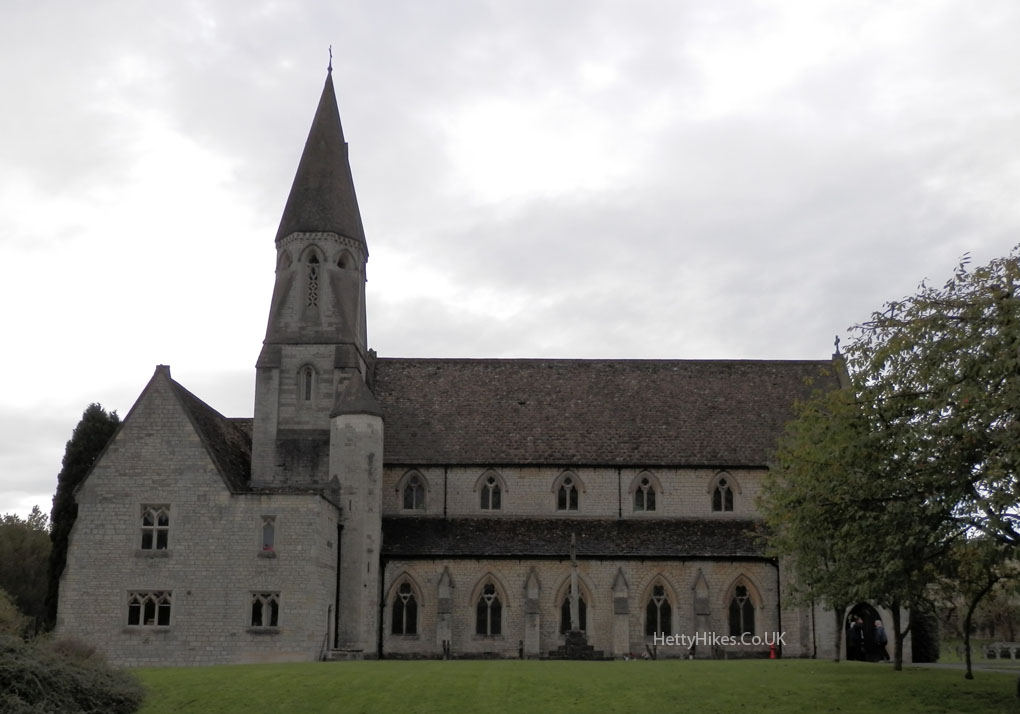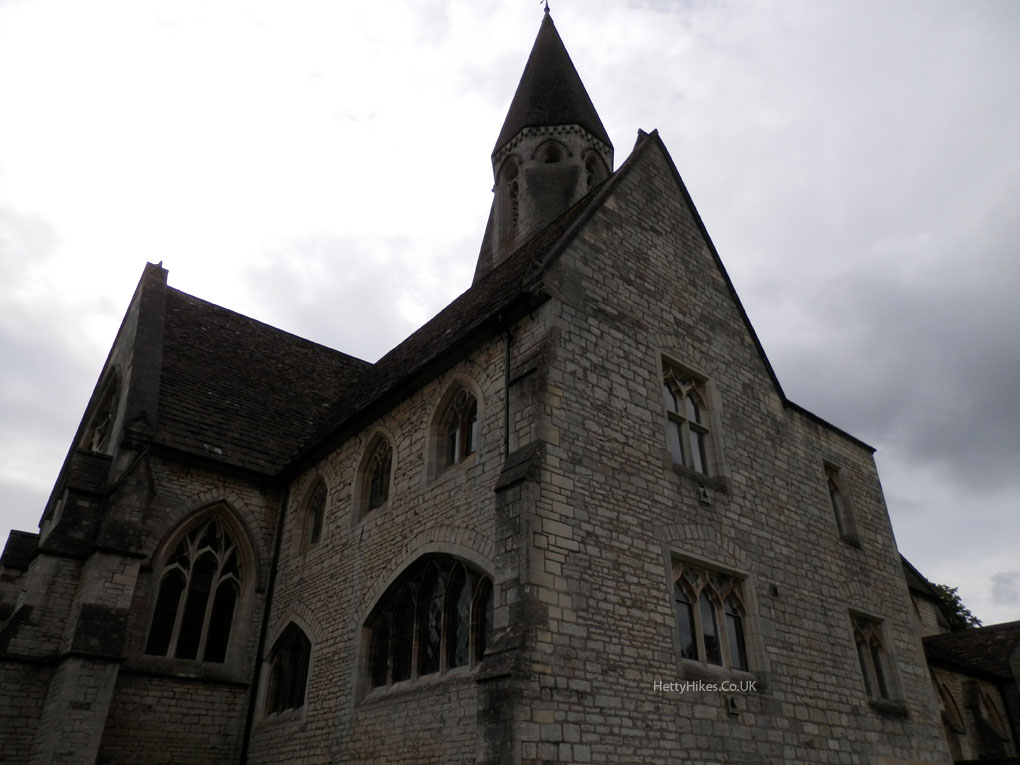 The school opposite (1884)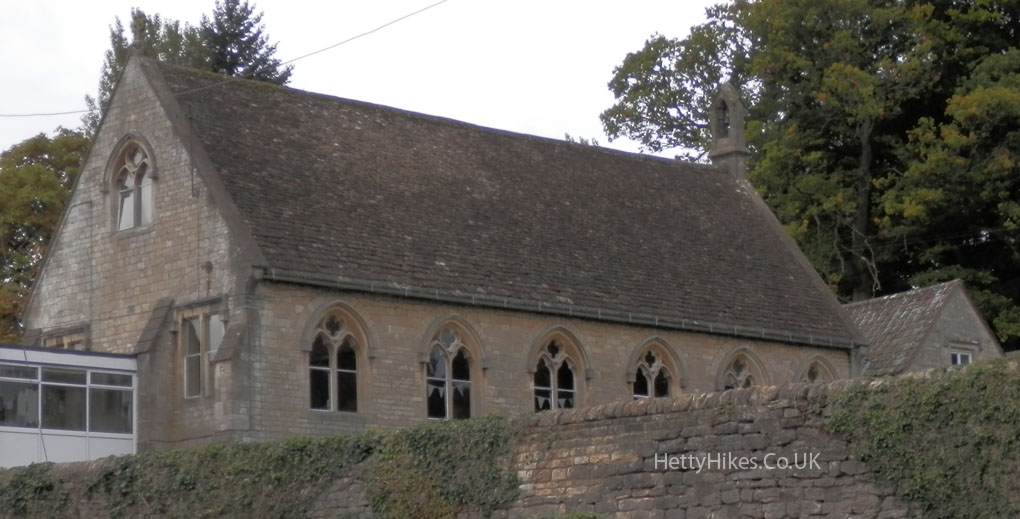 At the porch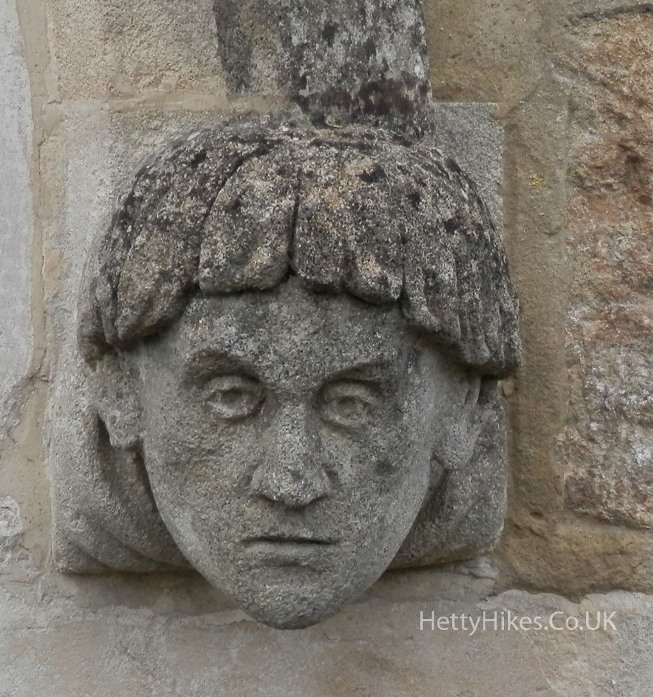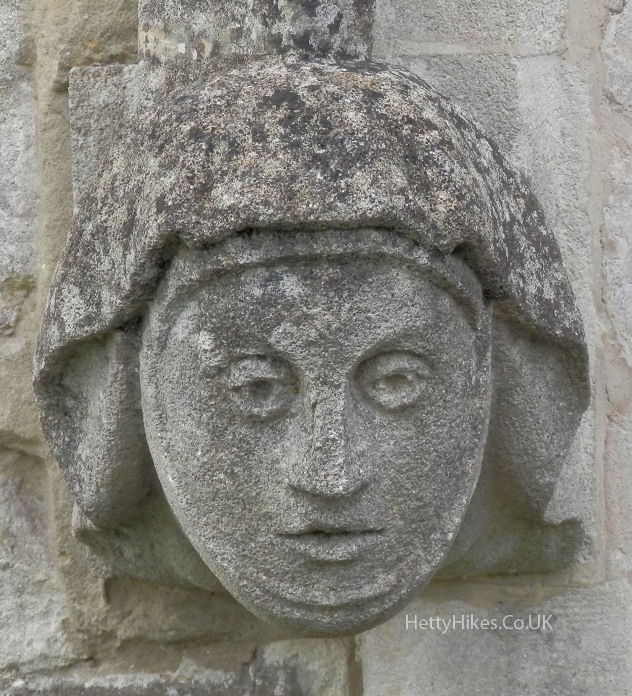 A priory was added in 1853, but it was demolished in 1970 and is now a car park.
The architect was Charles Hansom, whose brother created the Hansom Cab. In the church is his model.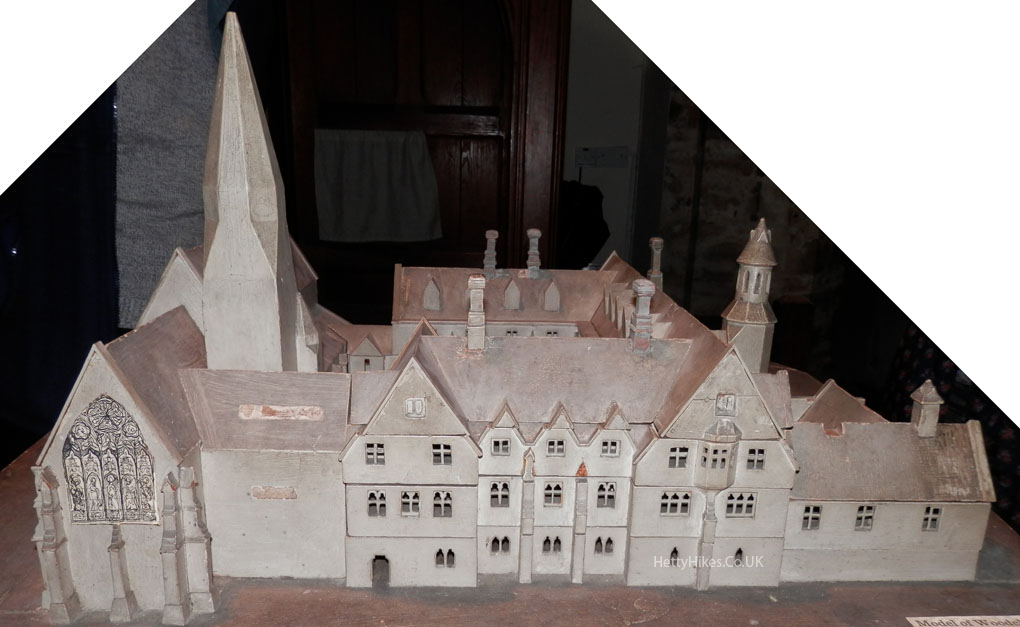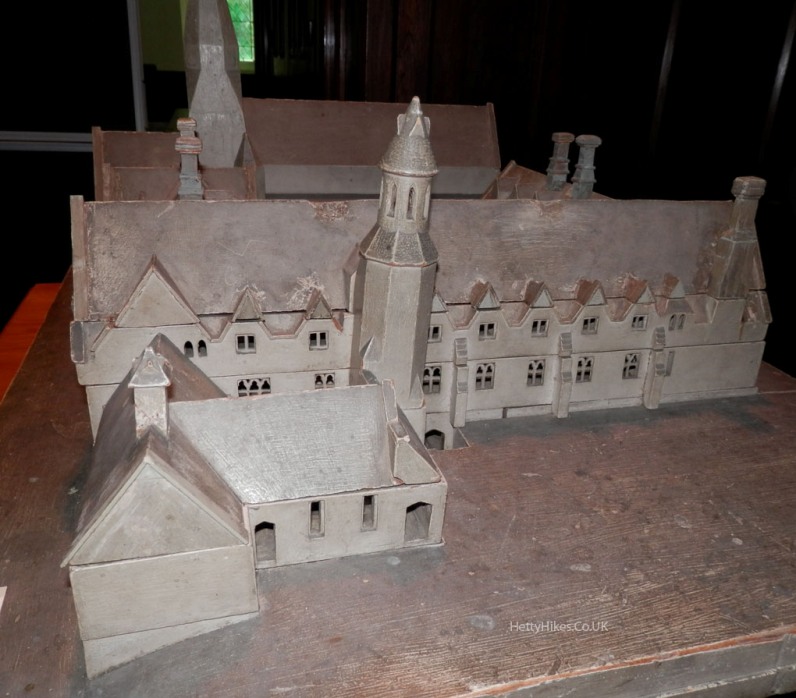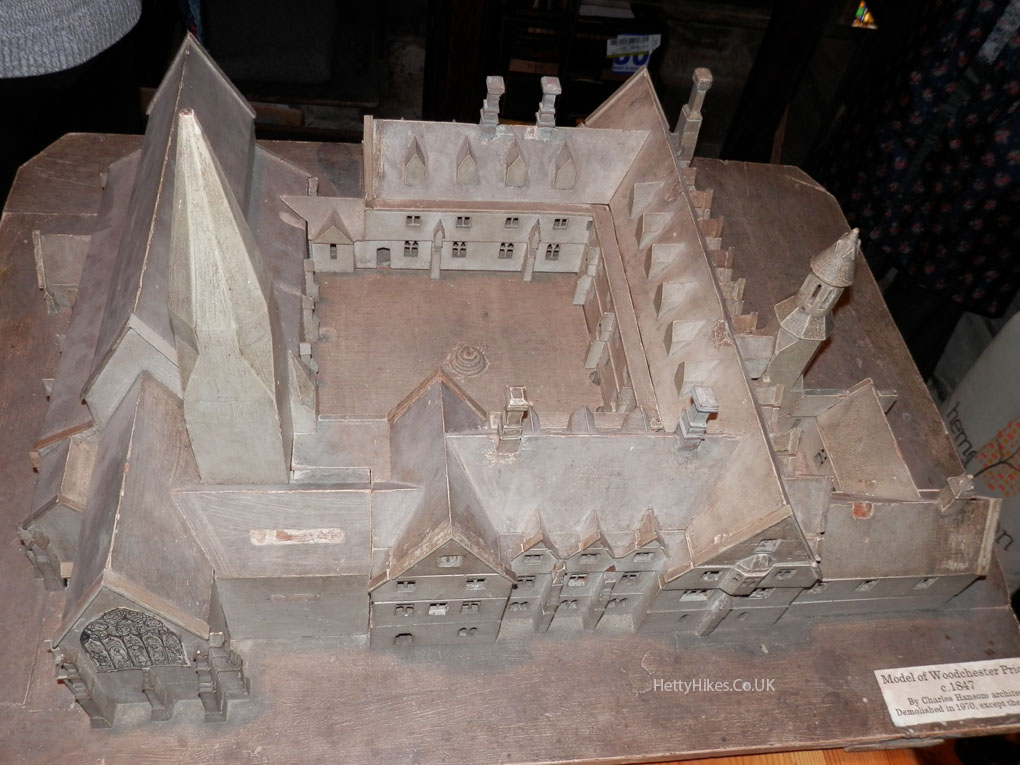 The roof comes off to reveal the rooms on the first floor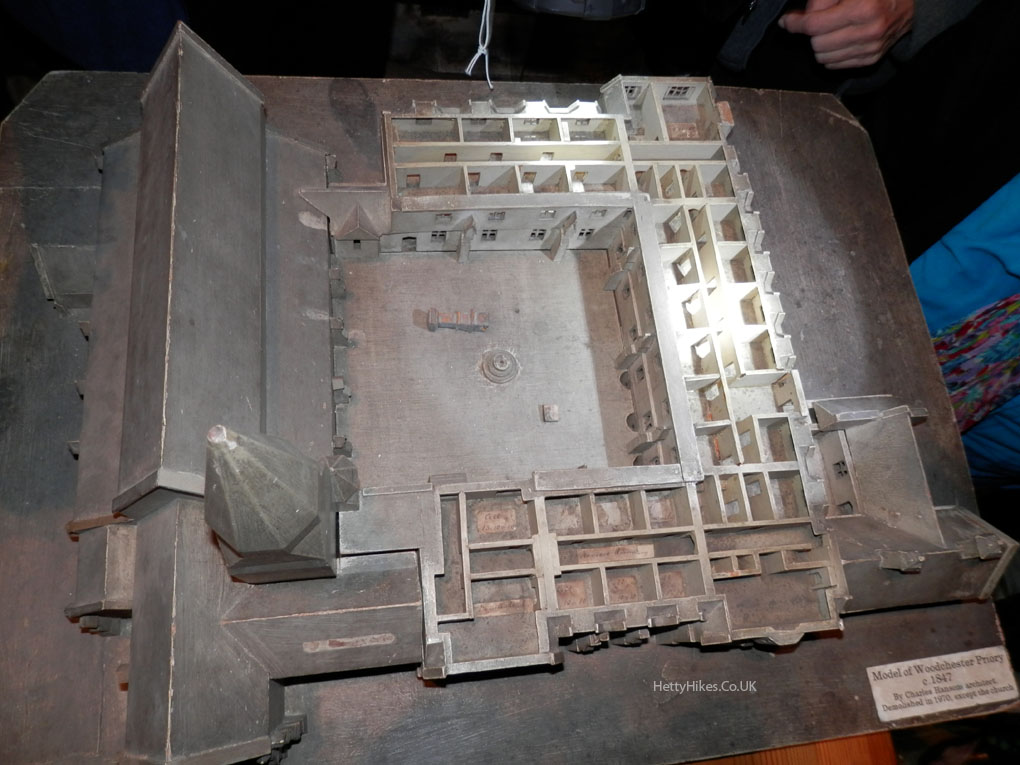 and the ground floor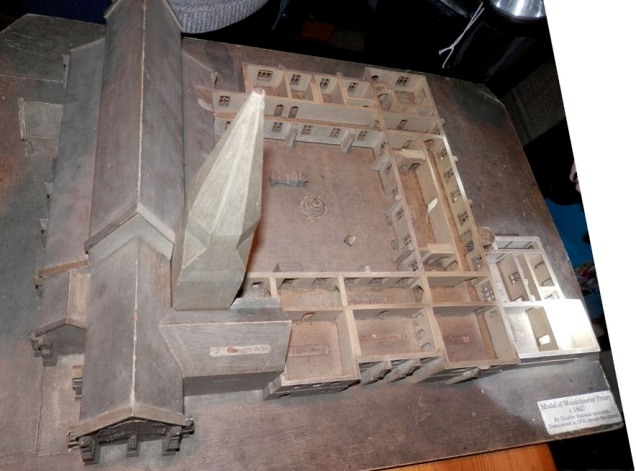 This photo shows the monastery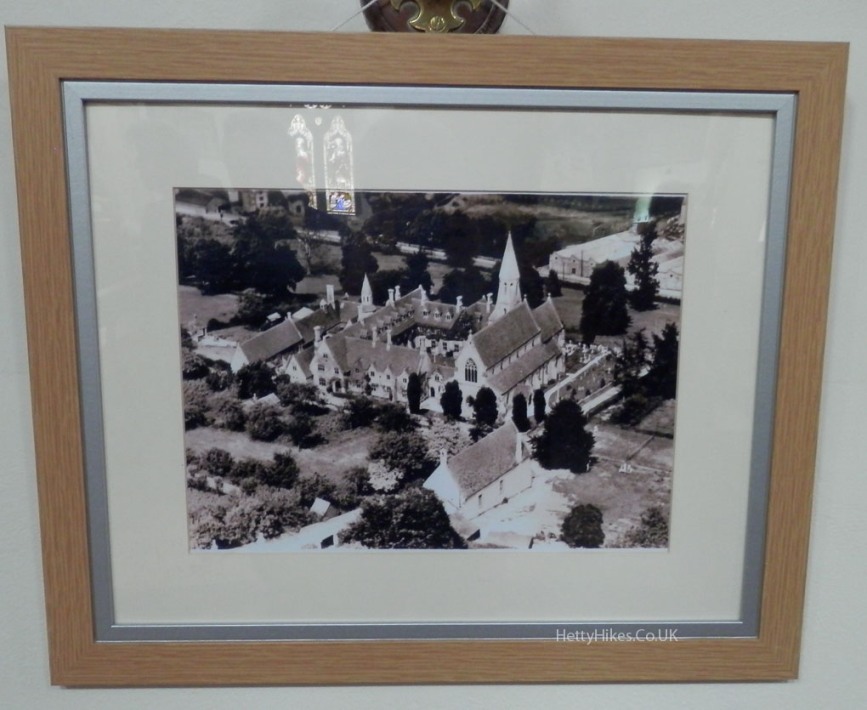 The architecture is Victorian Gothic style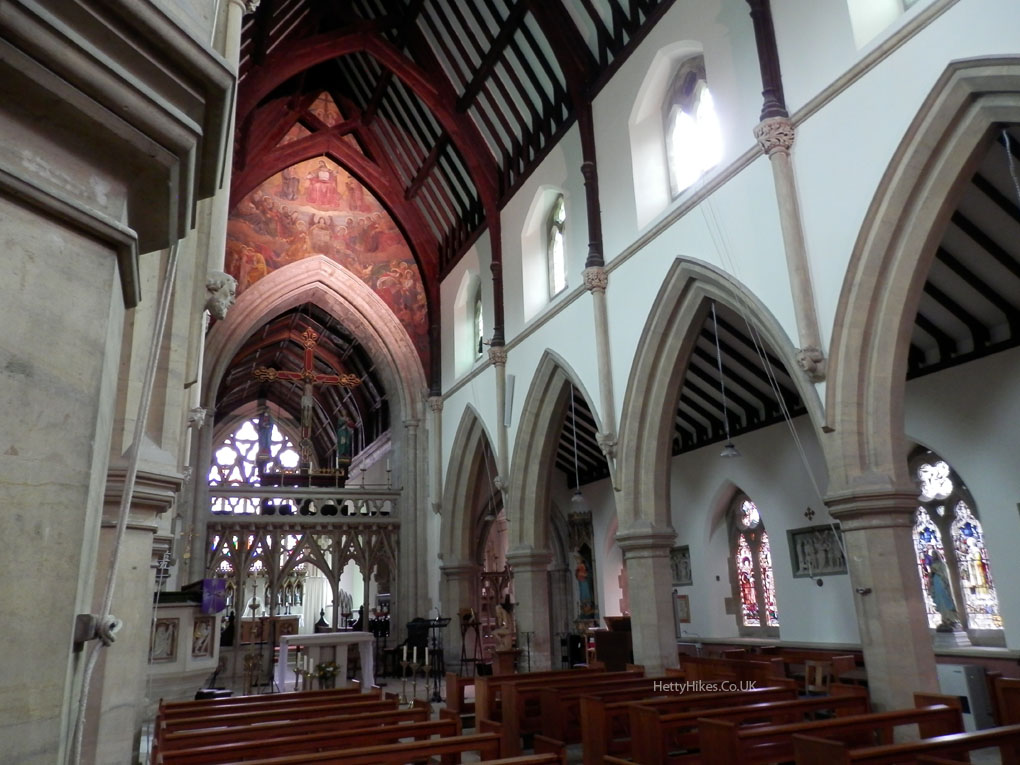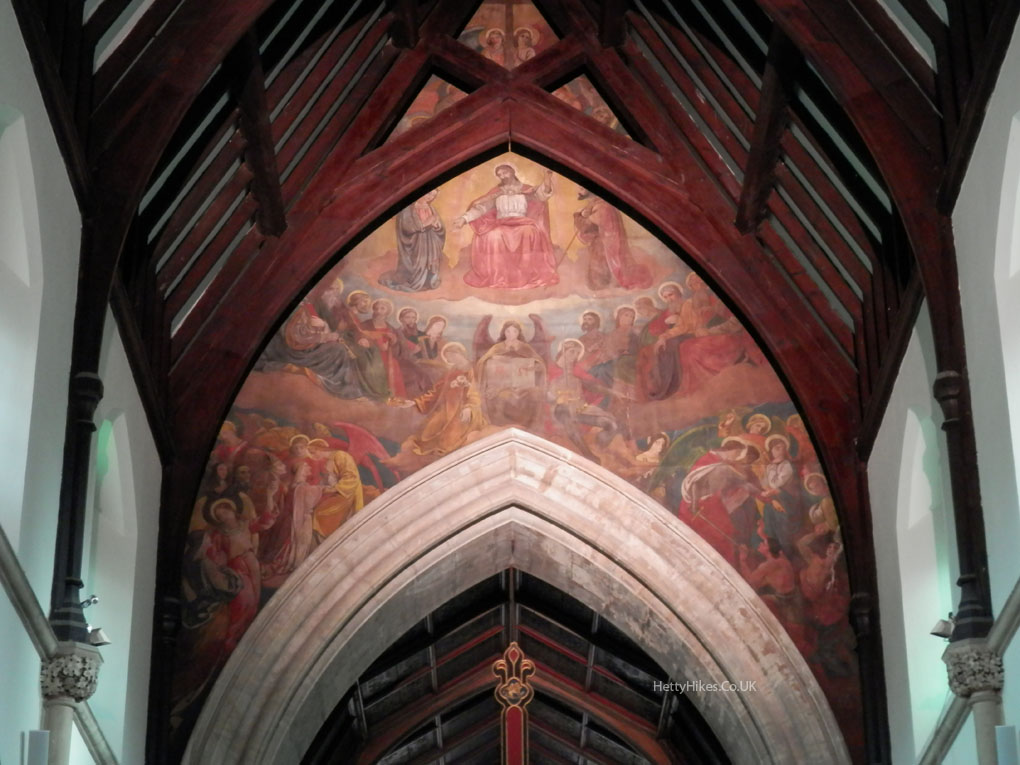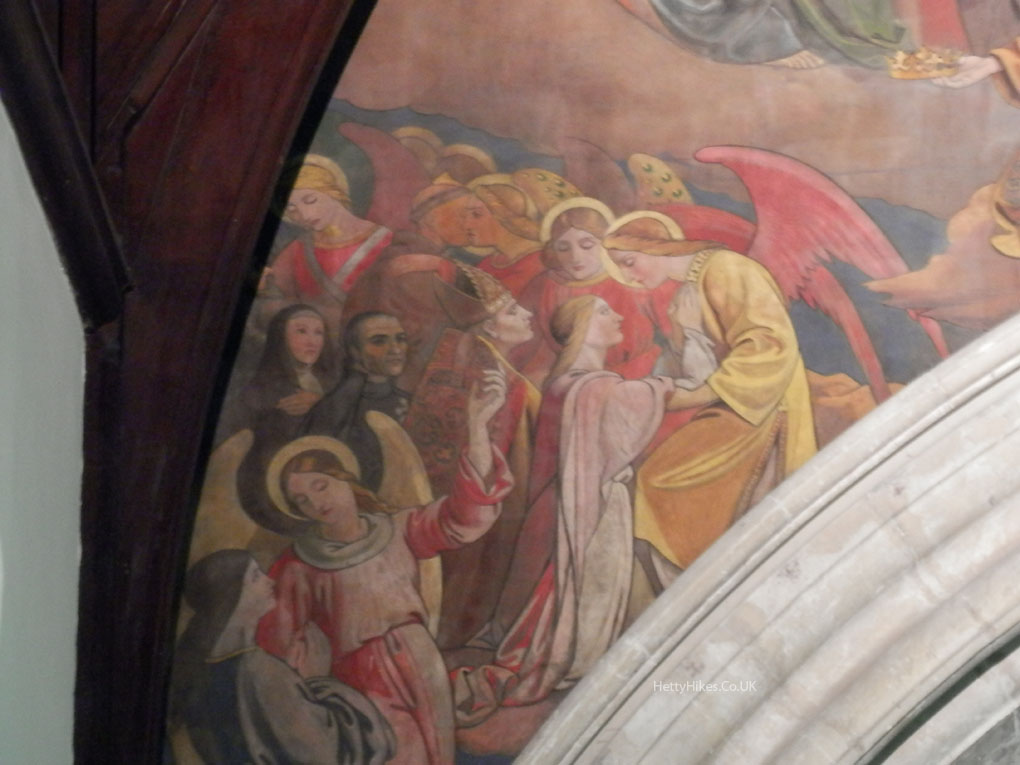 The first window alludes to Henry VIII as executioner of Margaret Pole, and the second has Thomas Moore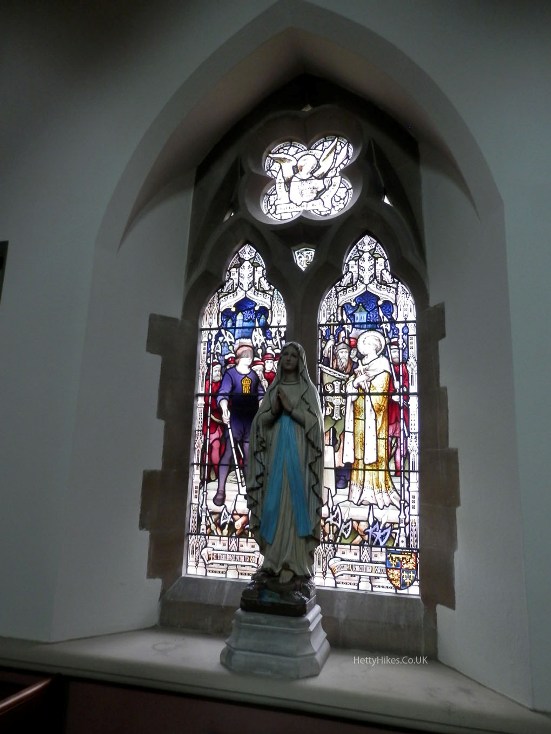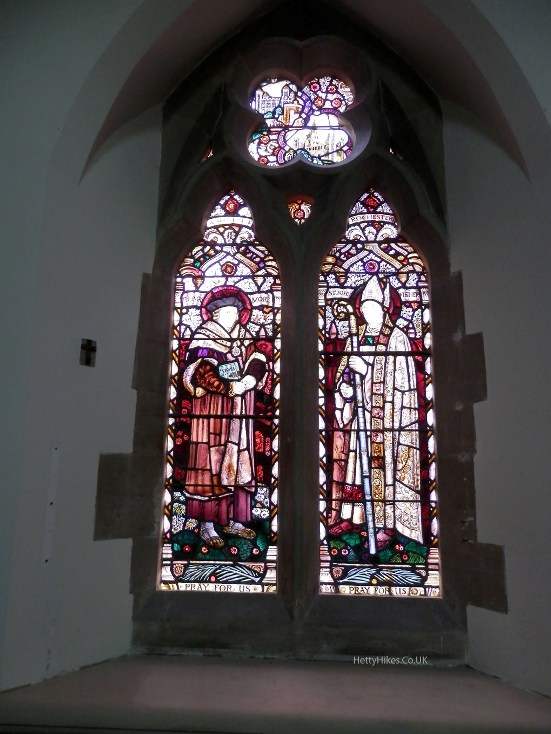 This chapel contains a mediaeval style memorial to William Leigh and his family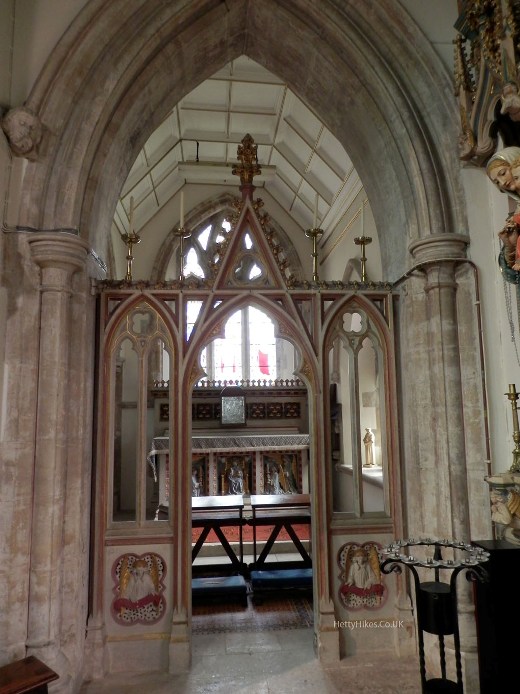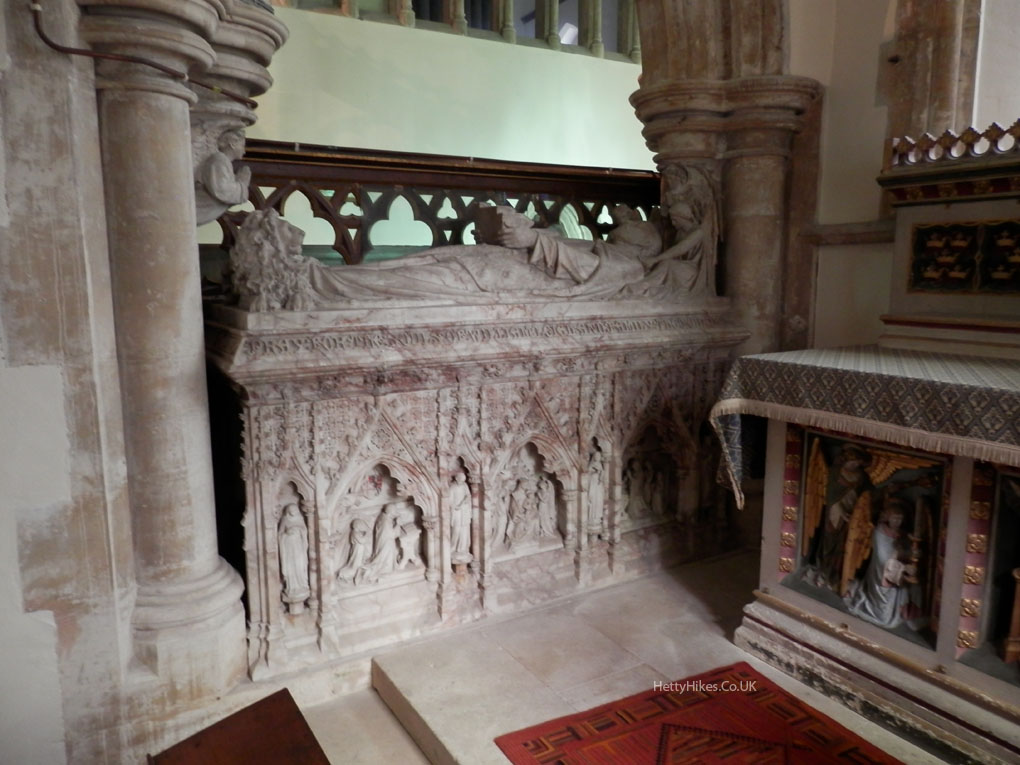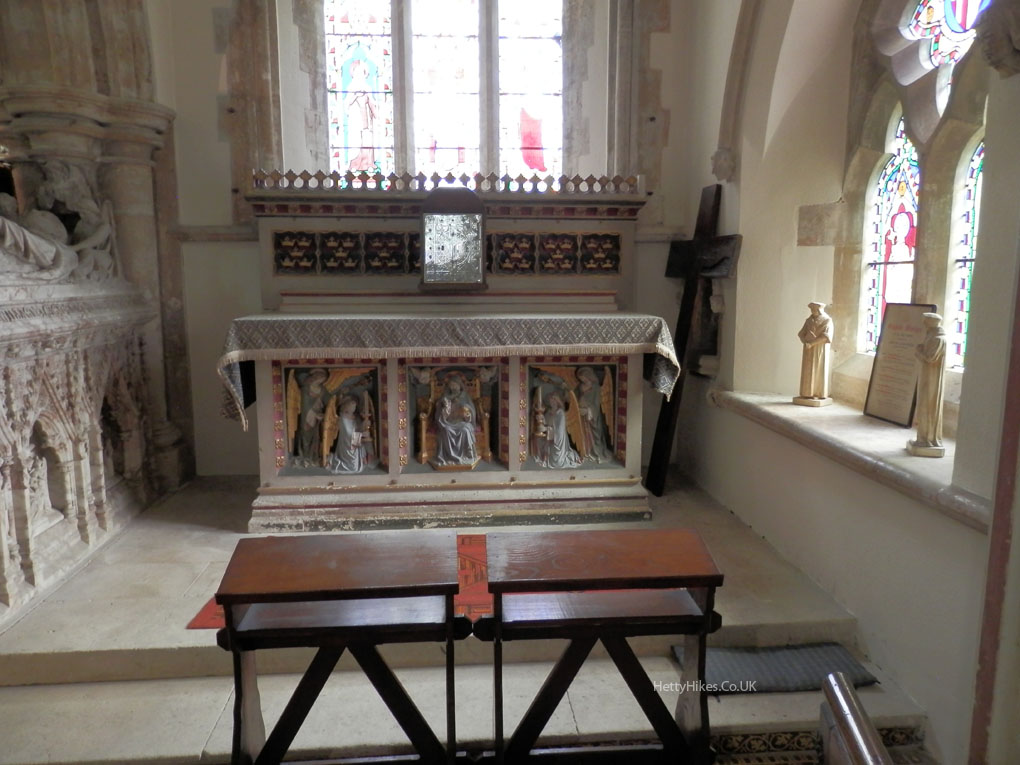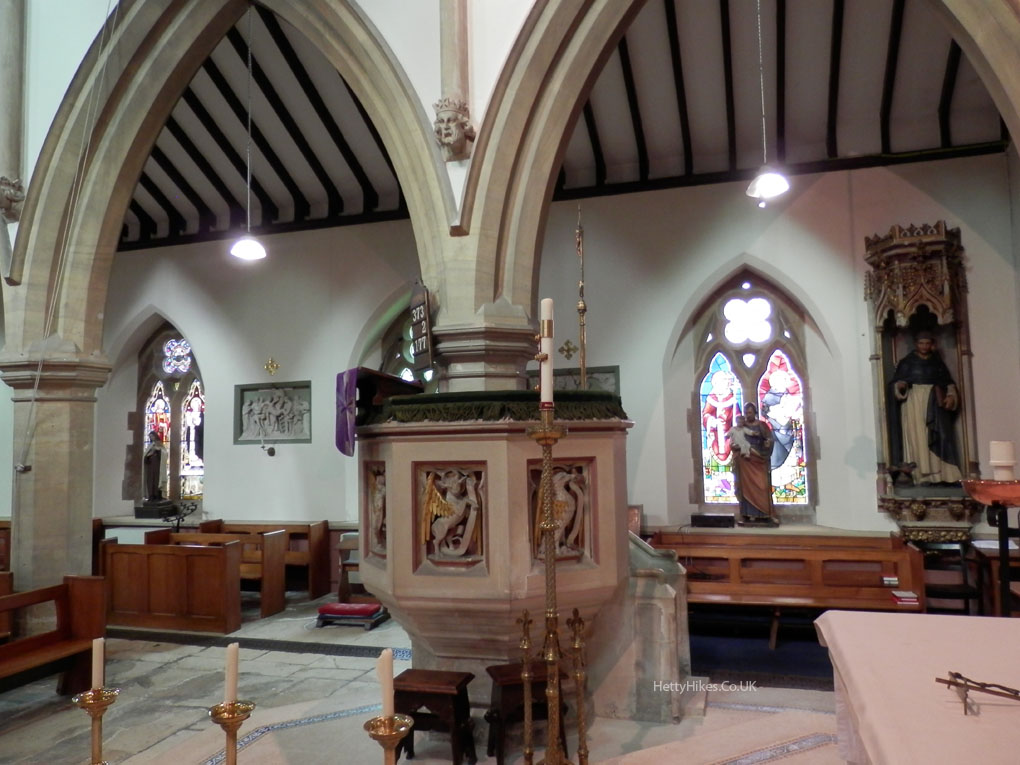 The chancel ceiling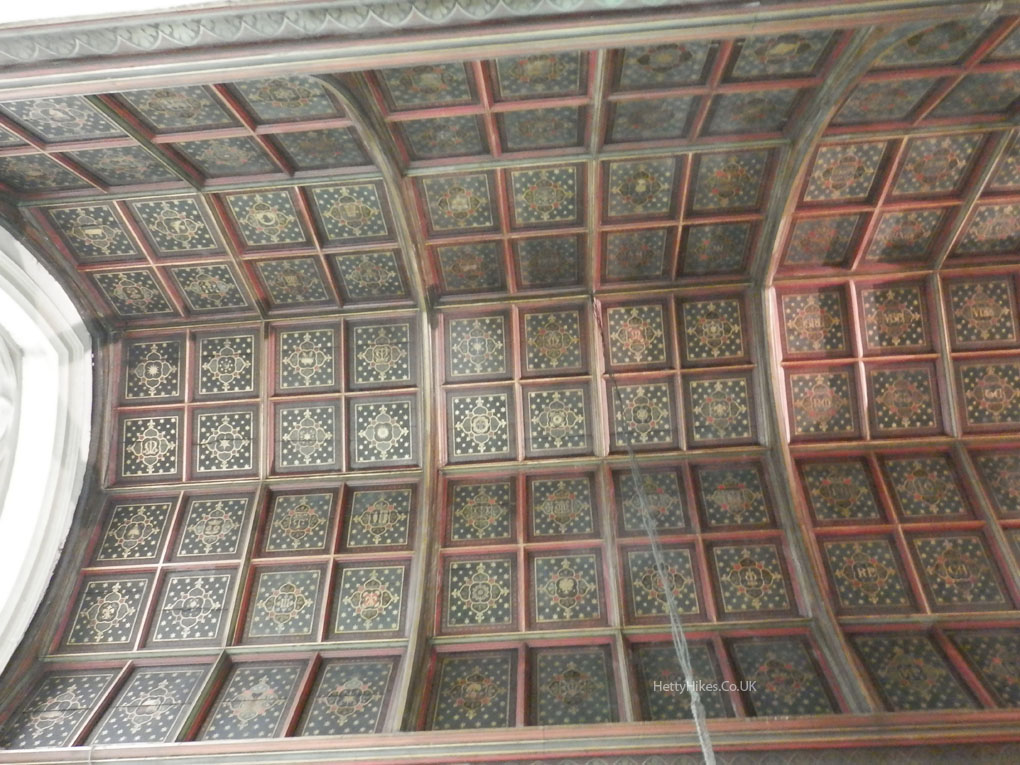 A choir stall has a green man
This window was for infirm monks to see into the church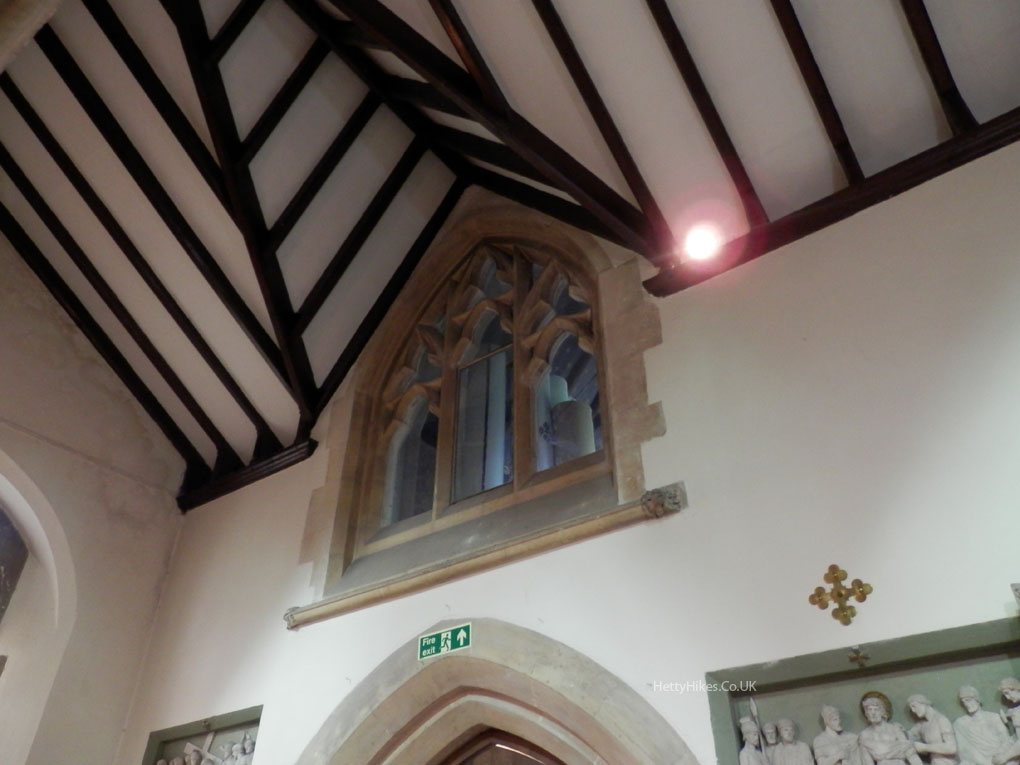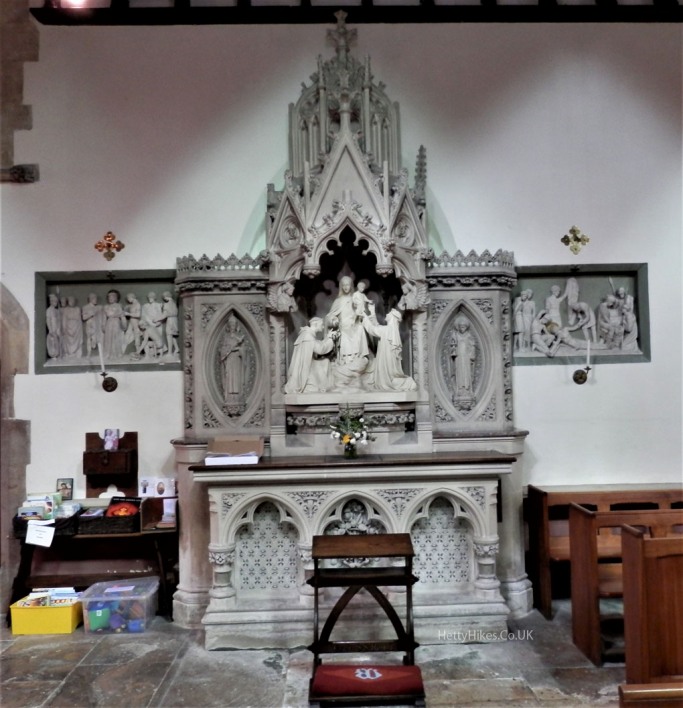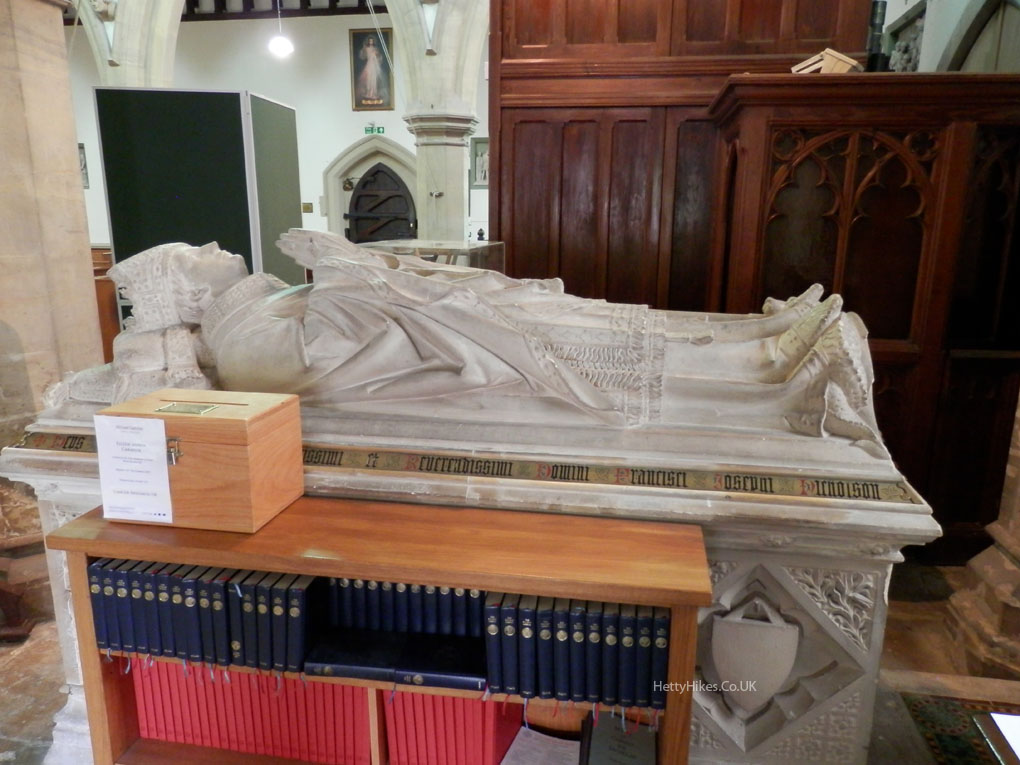 Sir Edward Elgar's sister is buried here – she was a nun at St Roses convent in Stroud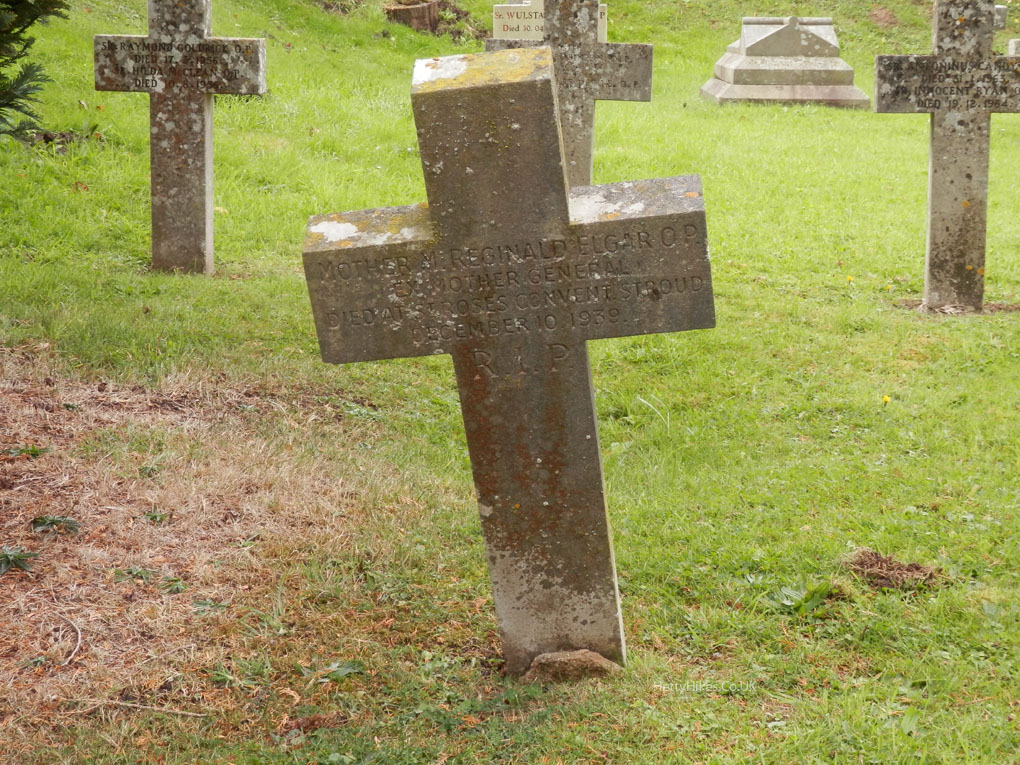 Then we went down into the crypt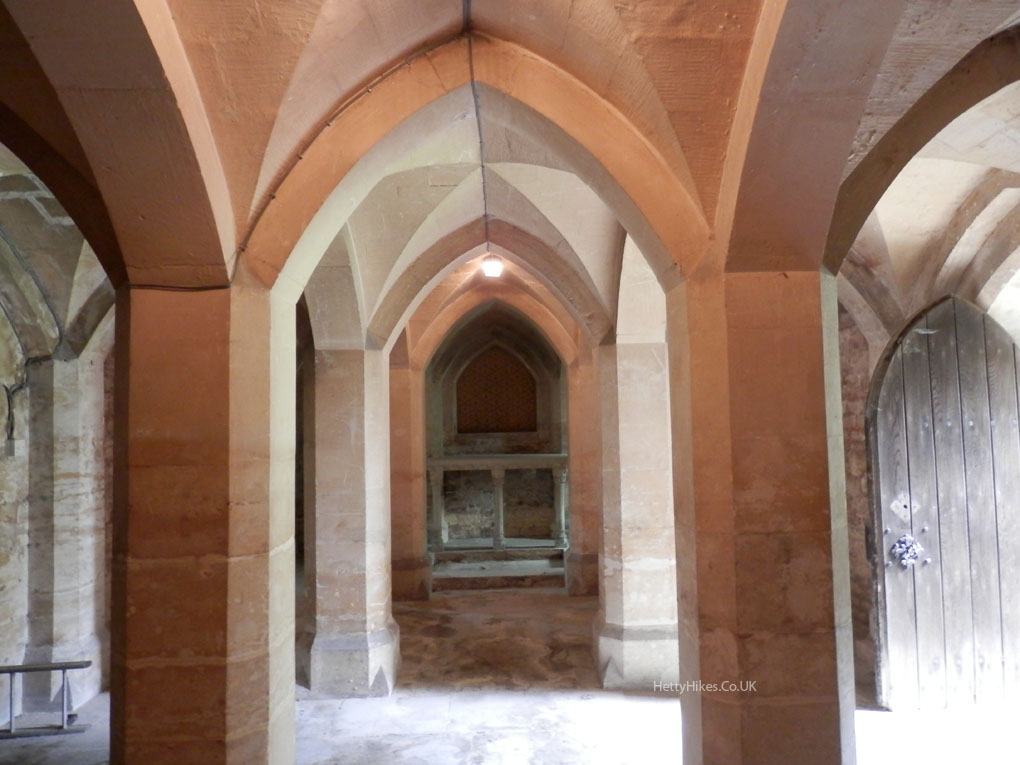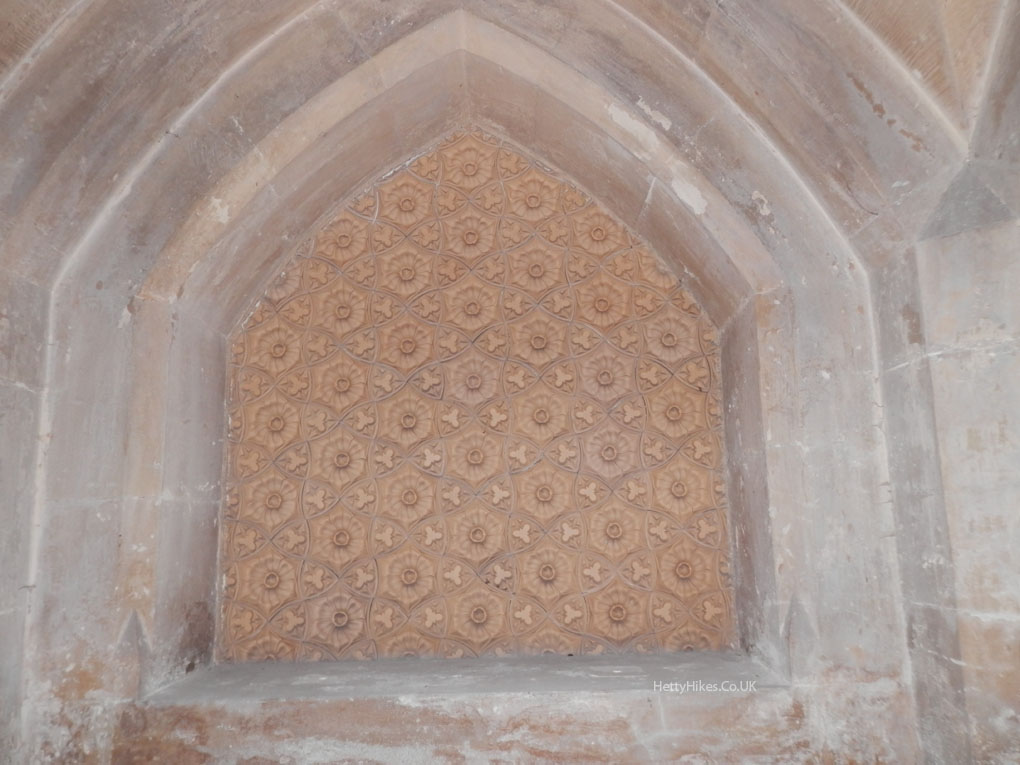 where the Leigh family are buried – in Italian style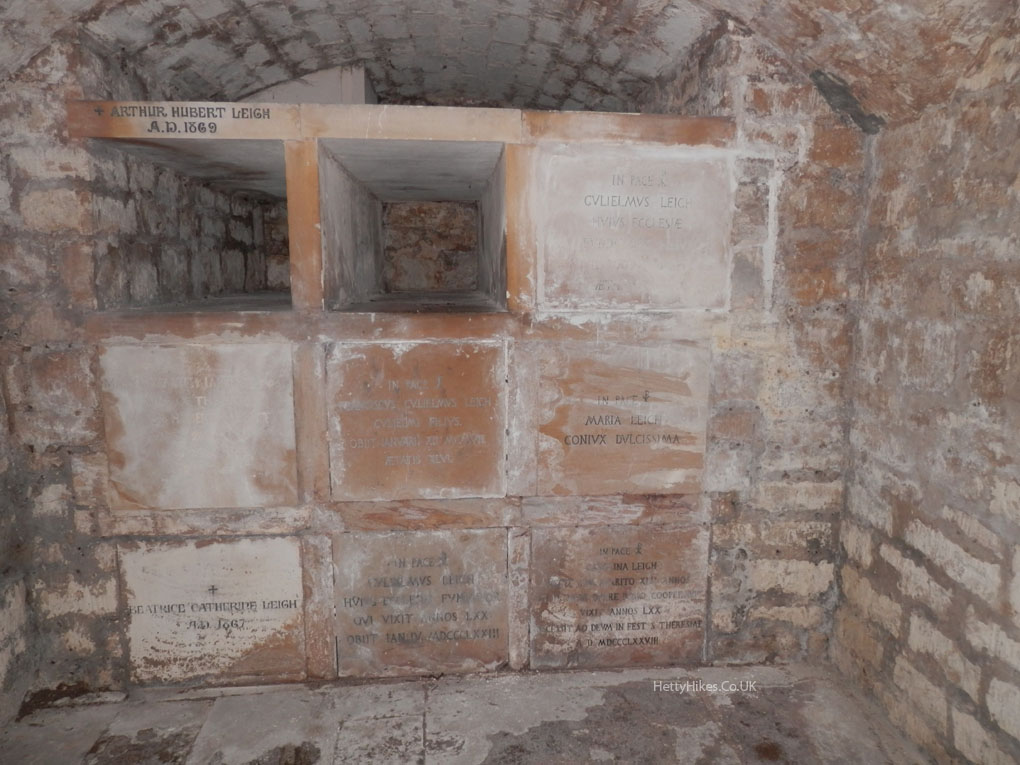 Link to more U3A church visits
Near by:
All images on the website copyright of HettyHikes.co.uk