Campania, Italy                                                   All photos by Hetty
June 2012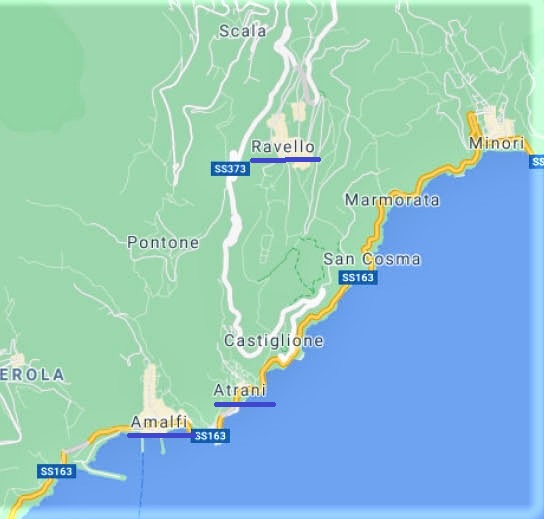 There is only one road along the coast, which is high on a cliff, with hair-pin bends, and is not always wide enough for 2 coaches to pass – an exciting journey!
Ravello
Ravello is high up on a cliff, with fantastic views
There are a lot of ceramic workshops in the area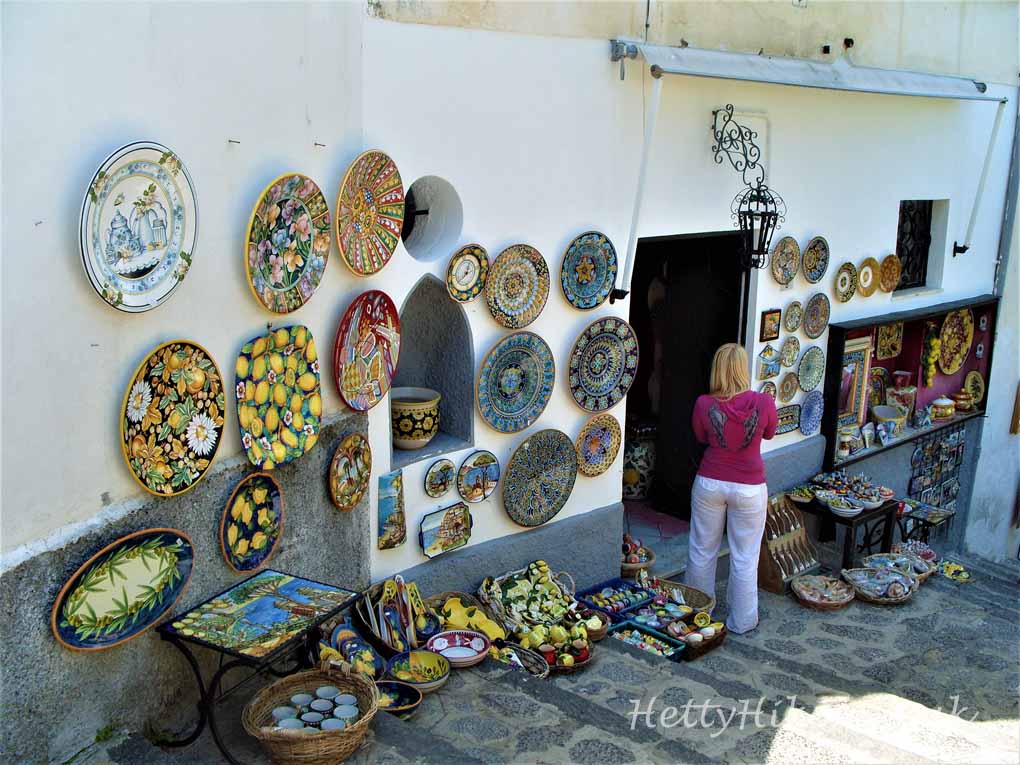 Ravello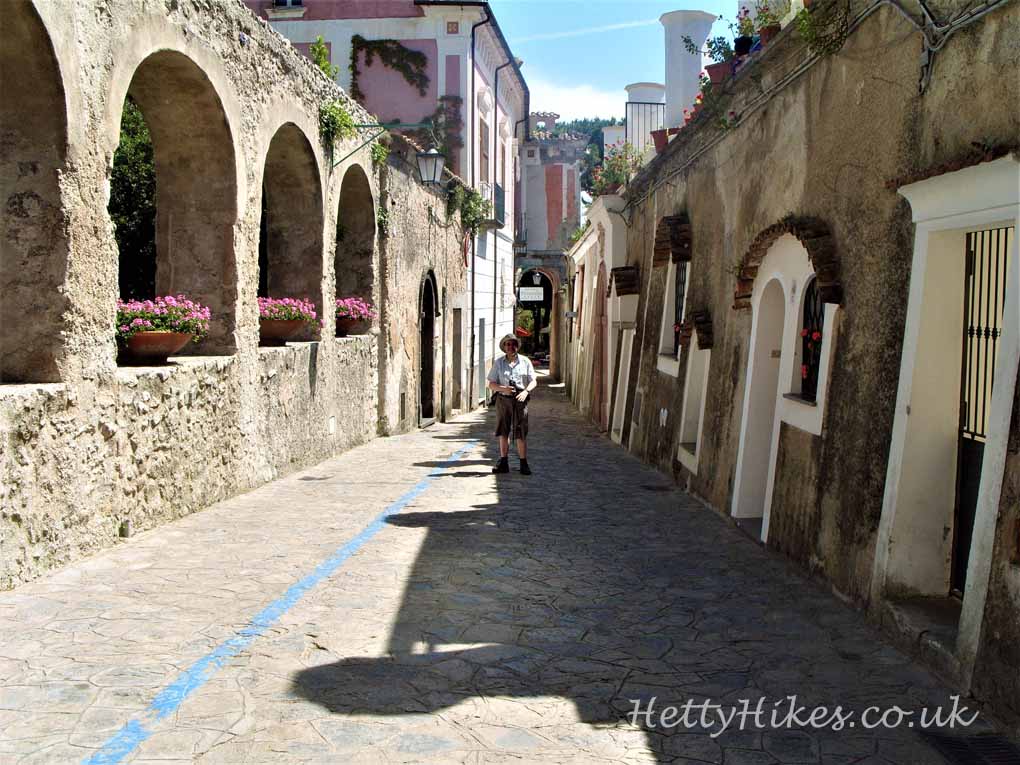 Ravello church
Ravello has 2 large gardens that were made by English men.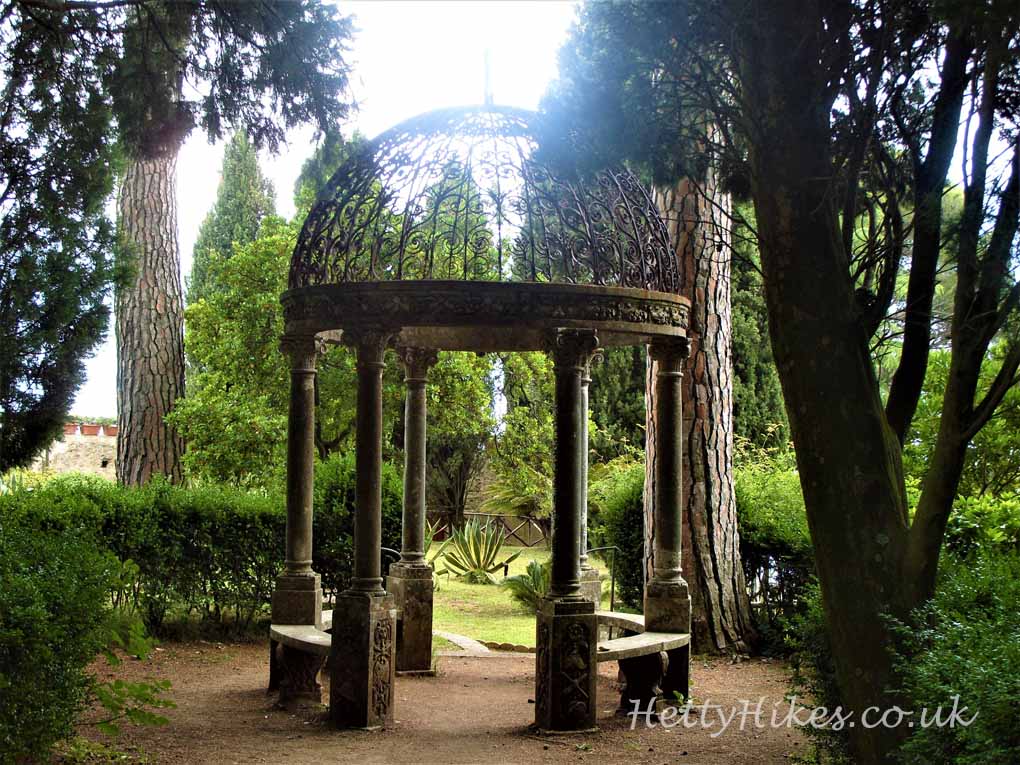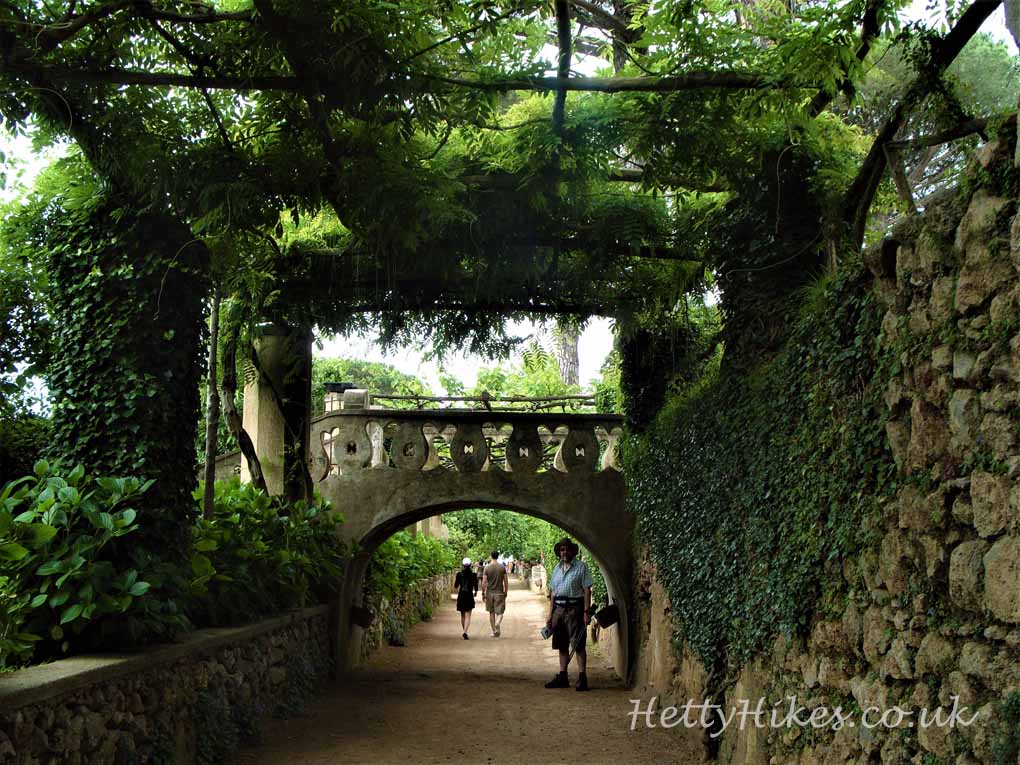 Villa Cimbrone
Amalfi
Amalfi has a very unusual cathedral
Amalfi has a dramatic valley with derelict paper mills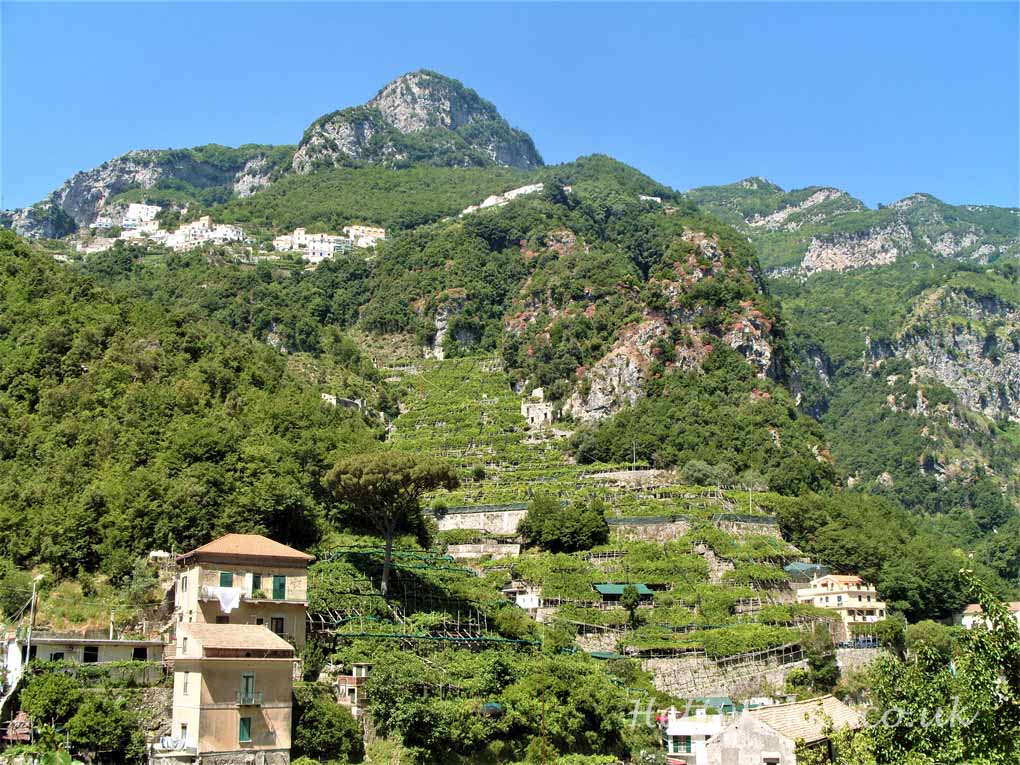 Ravello is on the top of the cliff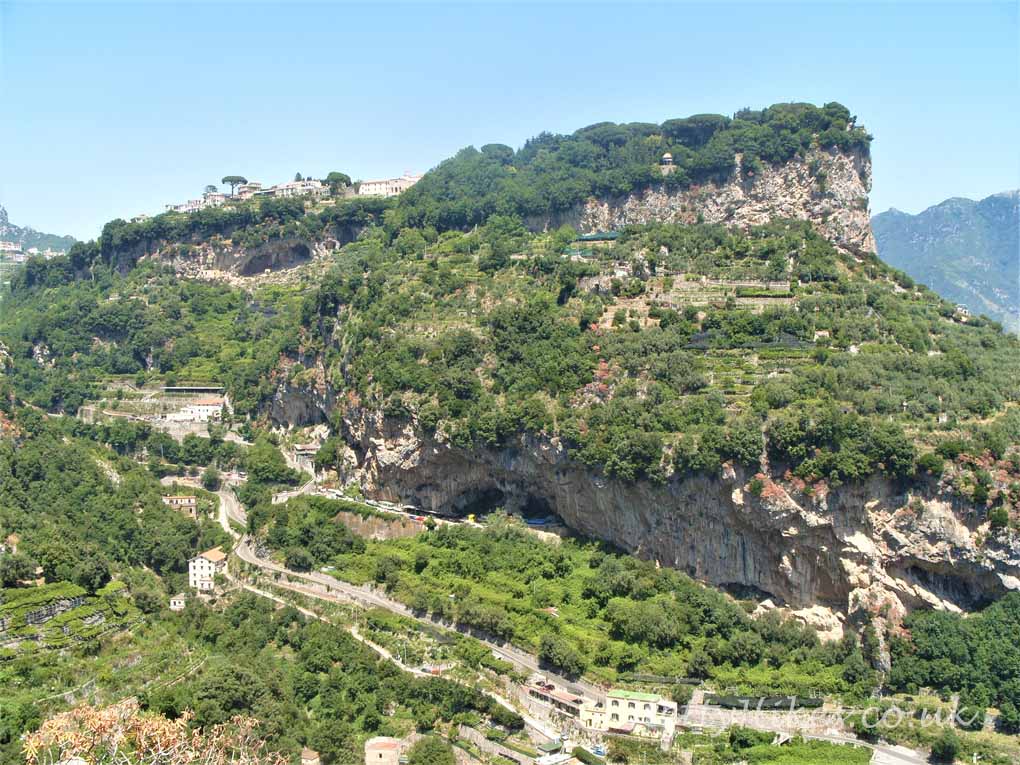 Looking down on Amalfi from Torre del Ziro
Atrani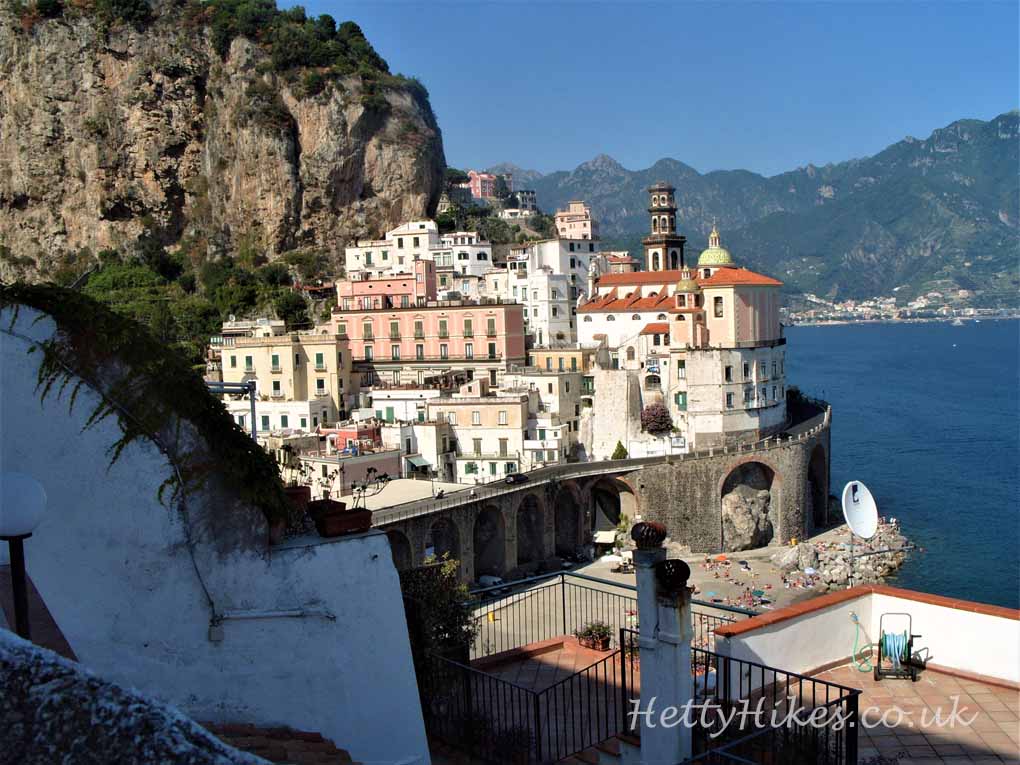 The Path of the Gods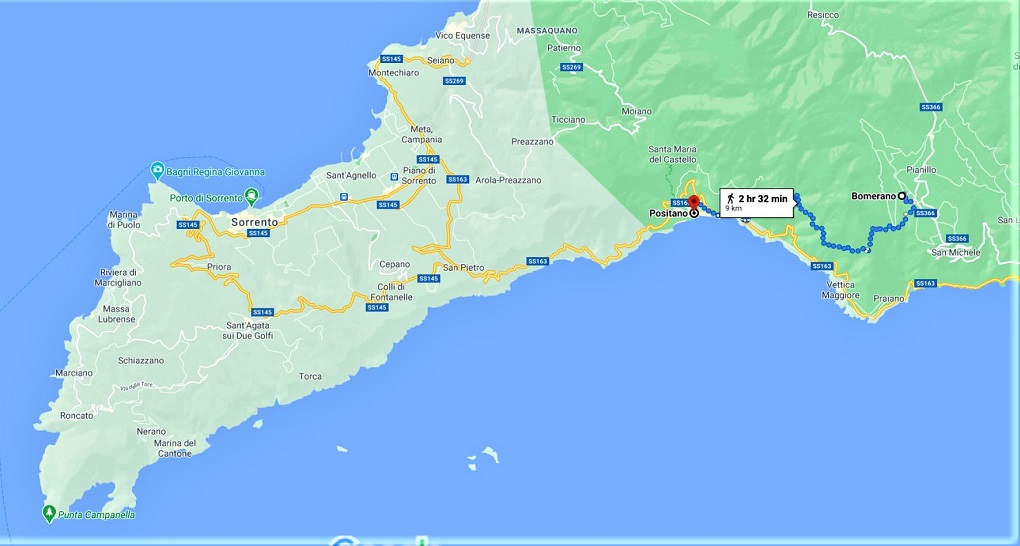 This was the reason we went to Italy – and it was lovely. We took a bus to Amalfi, a bus up hairpin bends to Bomerano, then walked the 'Path of the Gods' to Positano
Fantastic views of cliffs above and below.
Montepertuso = the hole in the mountain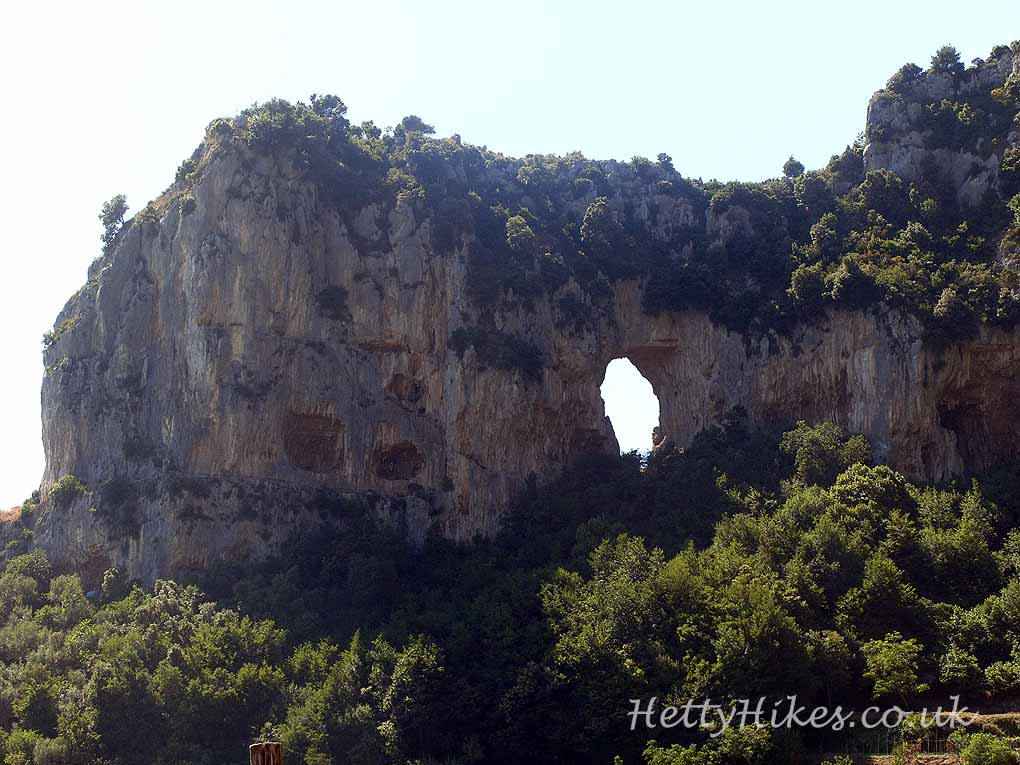 Positano
It looks like the houses are built on top of one another
On another day at Positano: at 10am the pebbles were too hot to walk on barefoot. Fortunately we found a rock half in the sea, to sit on, to take our shoes off, and we stood in the sea in the shade of this large rock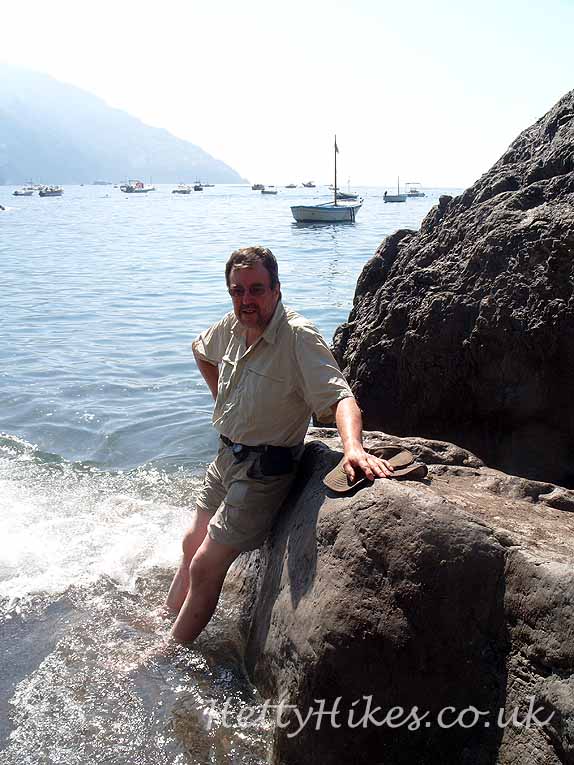 Positano
St Agata to Torca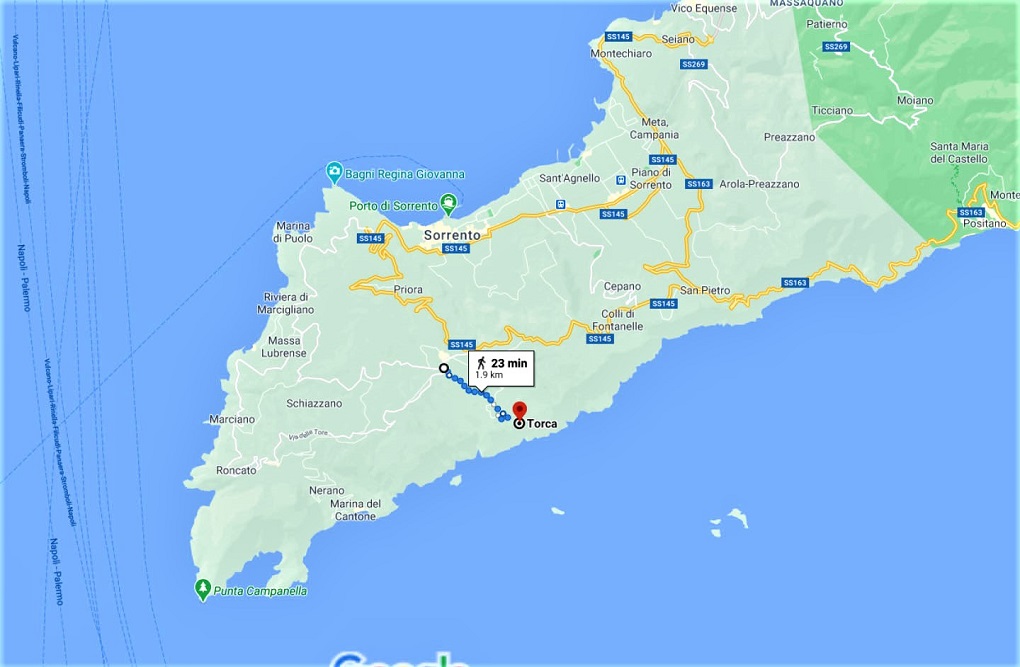 We walked from St Agata (390m/1280 ft) to Torca, then down a step path,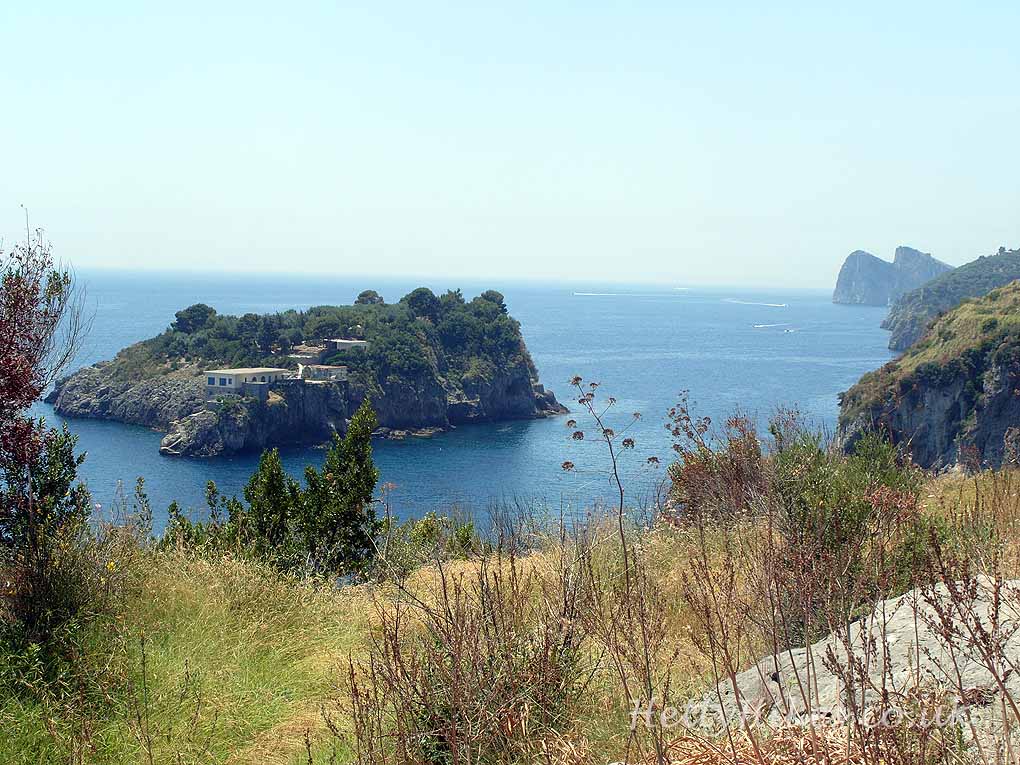 then down 700 steps to a cove, on a very hot day The only trouble was  – it was 700 steps up again, and our destination was at 330m/ 1082 ft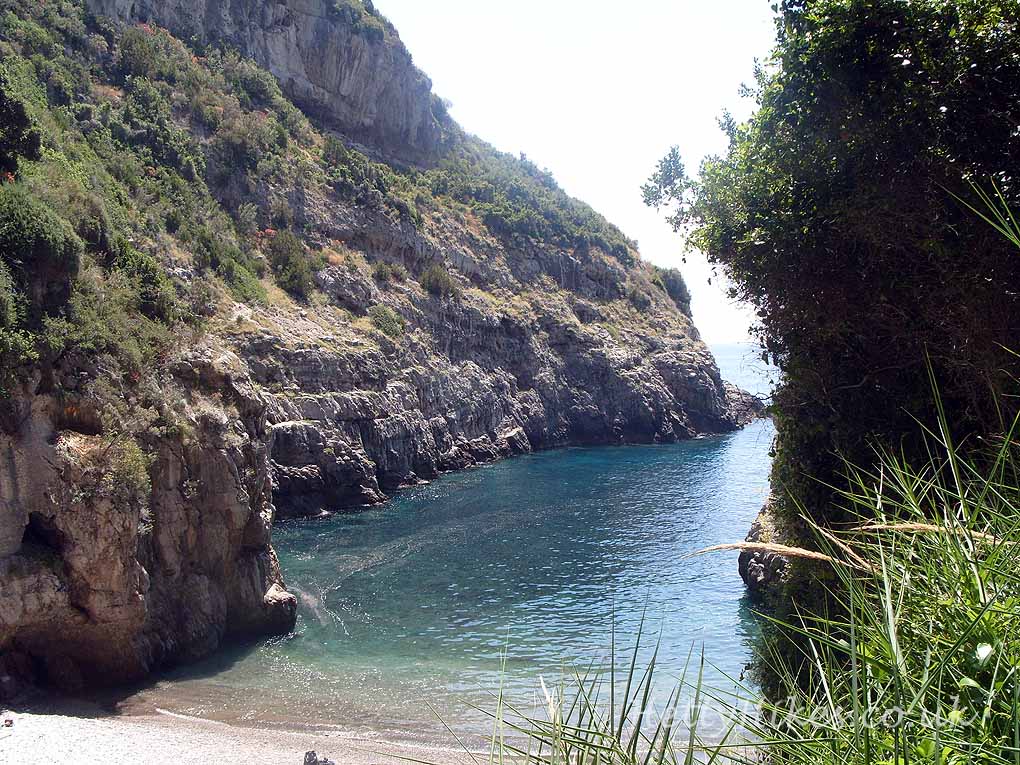 Termini to Recommone Beach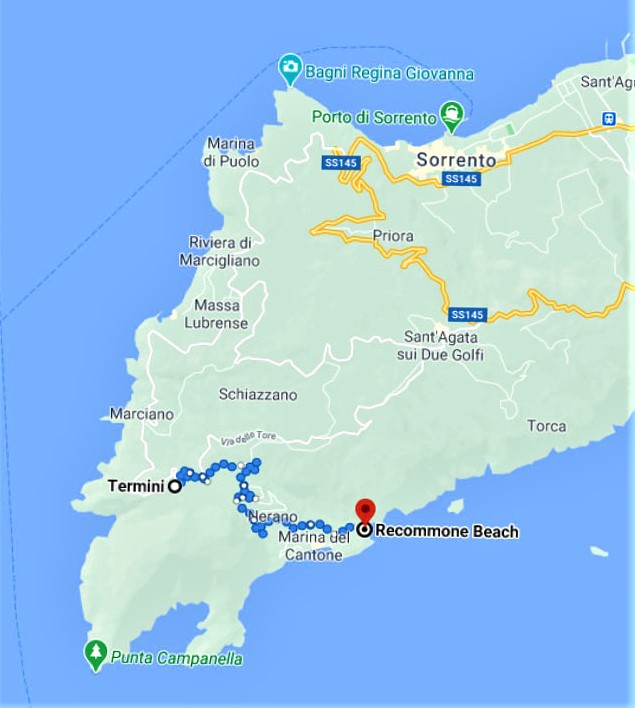 From Termini 320m/1049 ft we climbed up steps to San Costanzo church, 420m/1377 ft, which overlooks Nerono and  Marina del Cantone.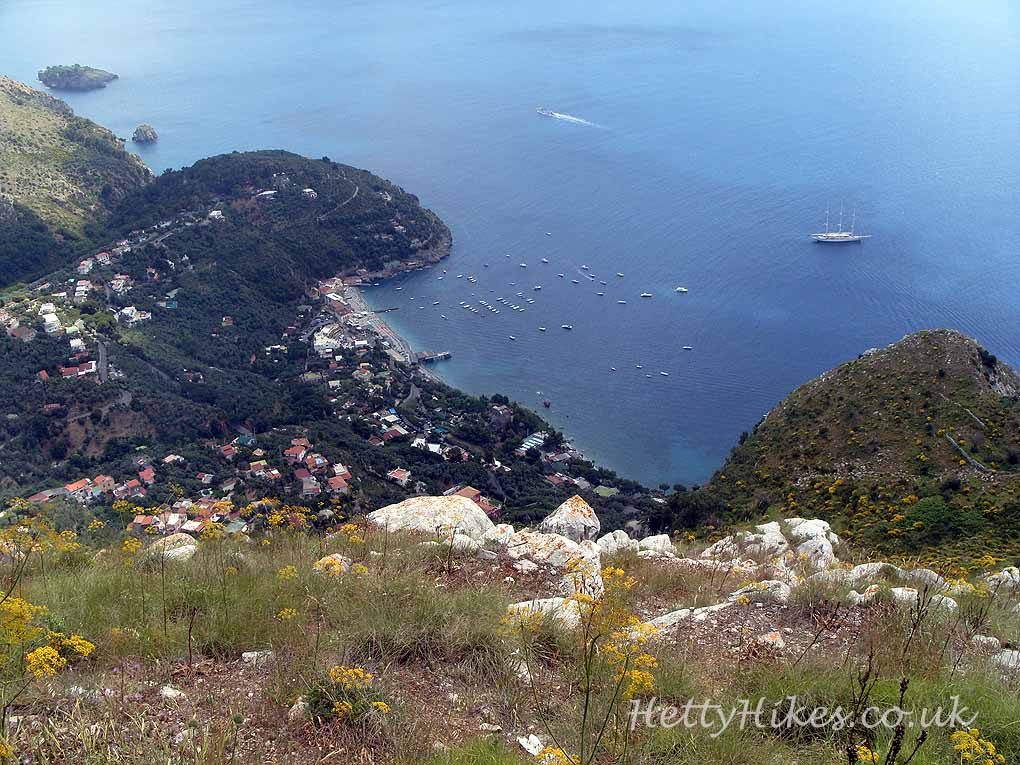 We walked back down to Termini and then down to Nerono then to Marina del Cantone and around the headland to Recommone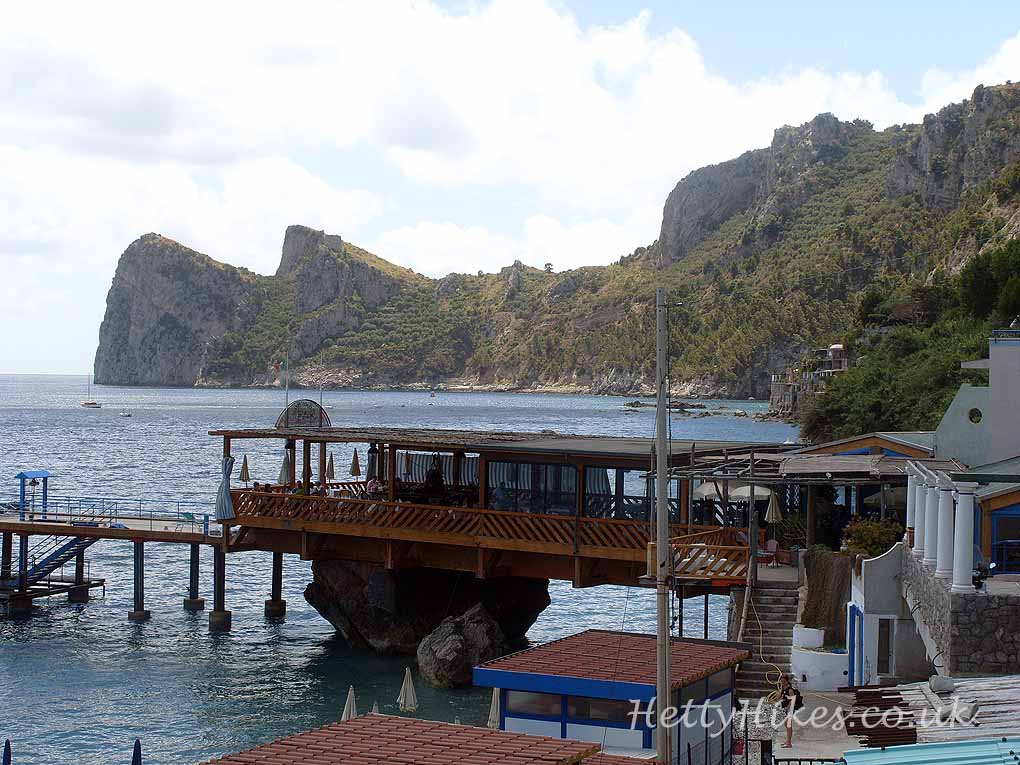 Marina del Cantone with San Costanzo church on the peak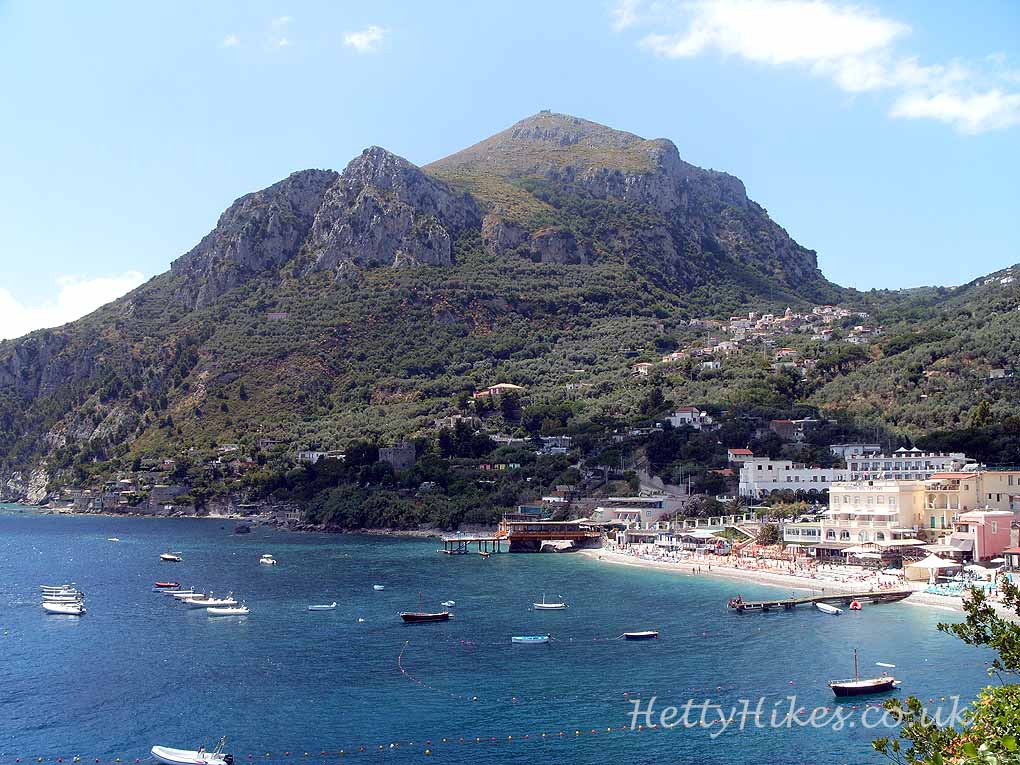 Recommone Bay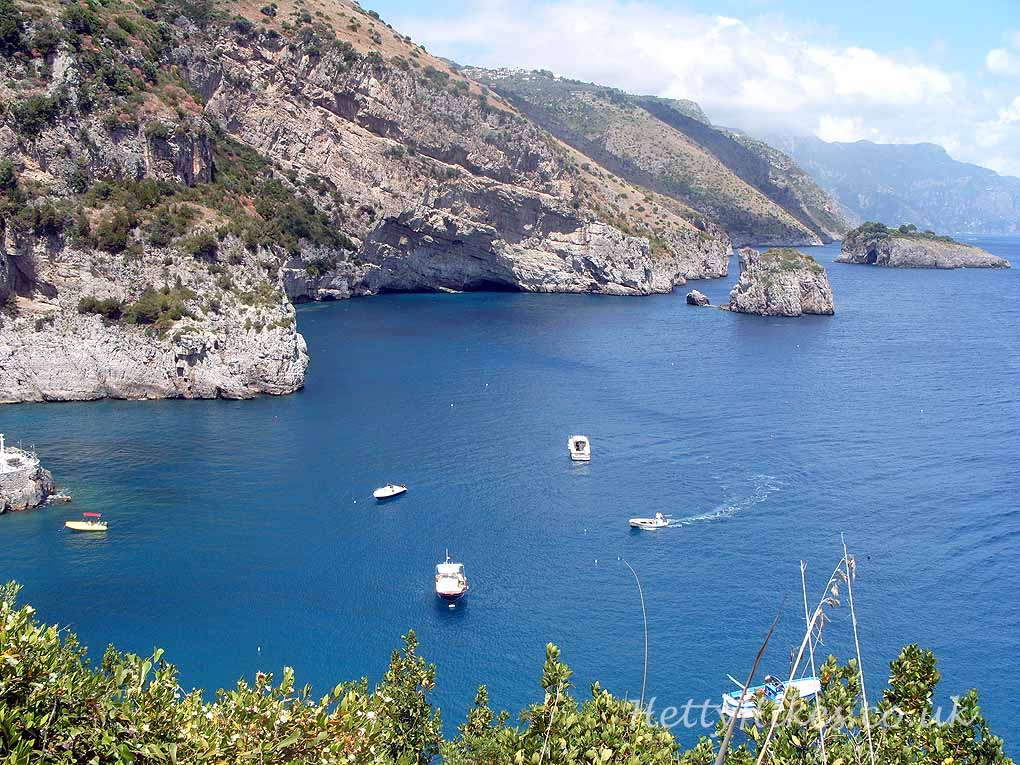 A lovely holiday
All images on the website copyright of HettyHikes.co.uk