4th May 2015                                Map of Malta and Gozo                        All photos by Hetty
Comino and Gozo from the air (on our flight home)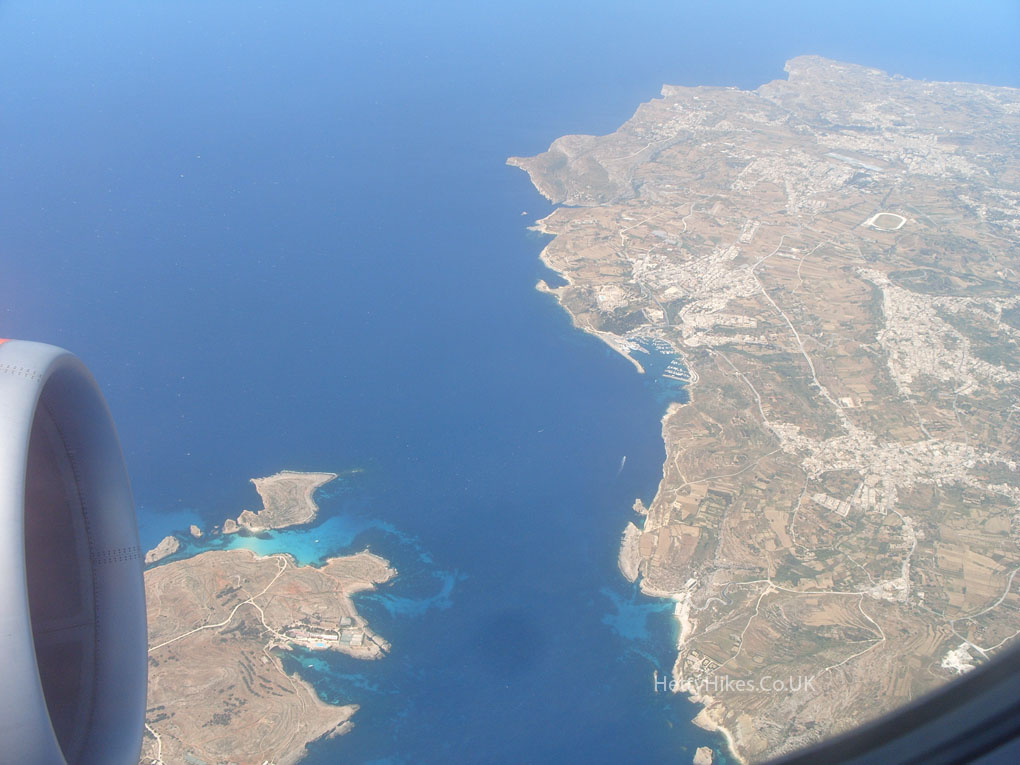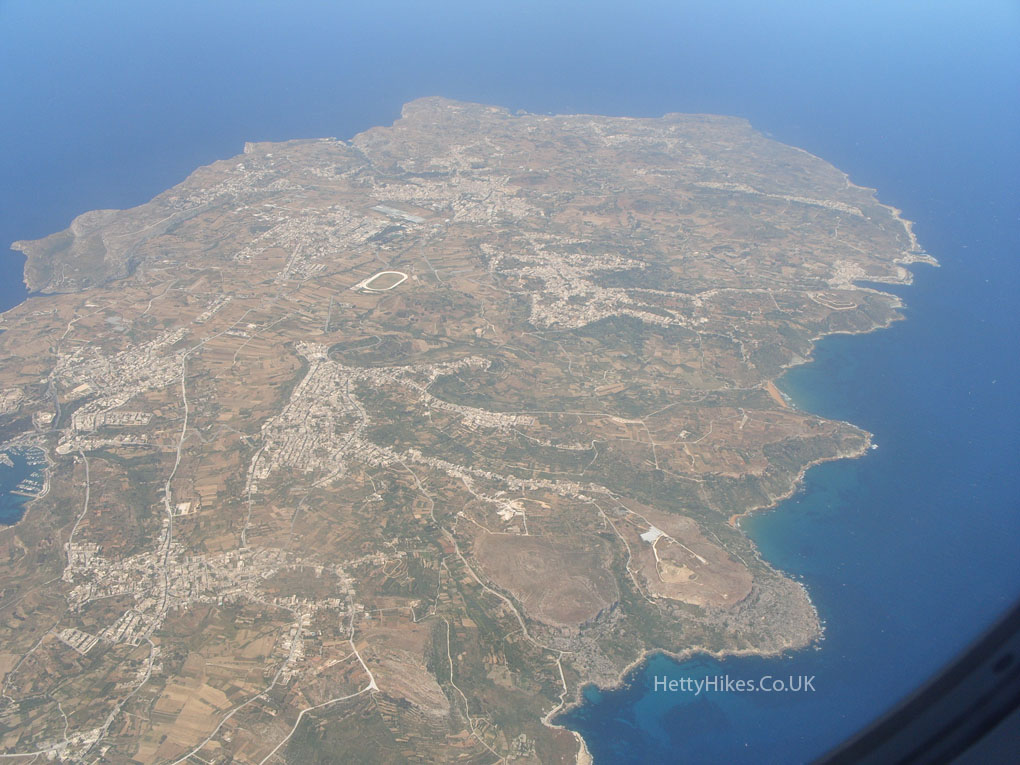 We went by bus to Cirkewwa, to catch the ferry to Gozo.
Looking towards Mgarr harbour, on Gozo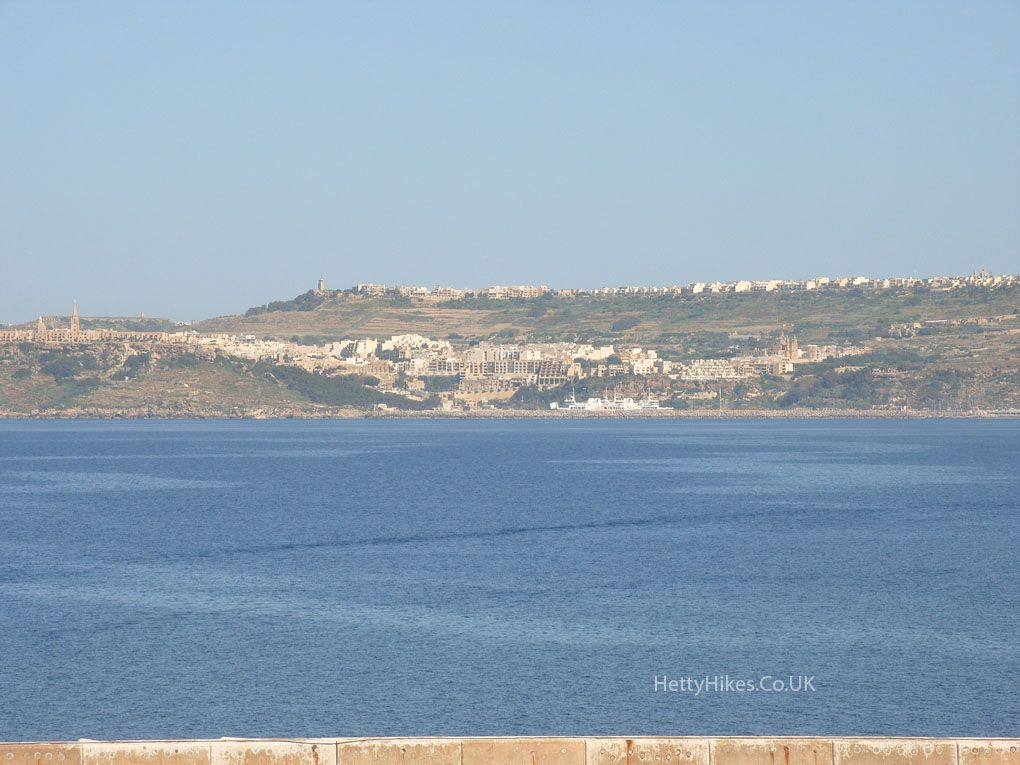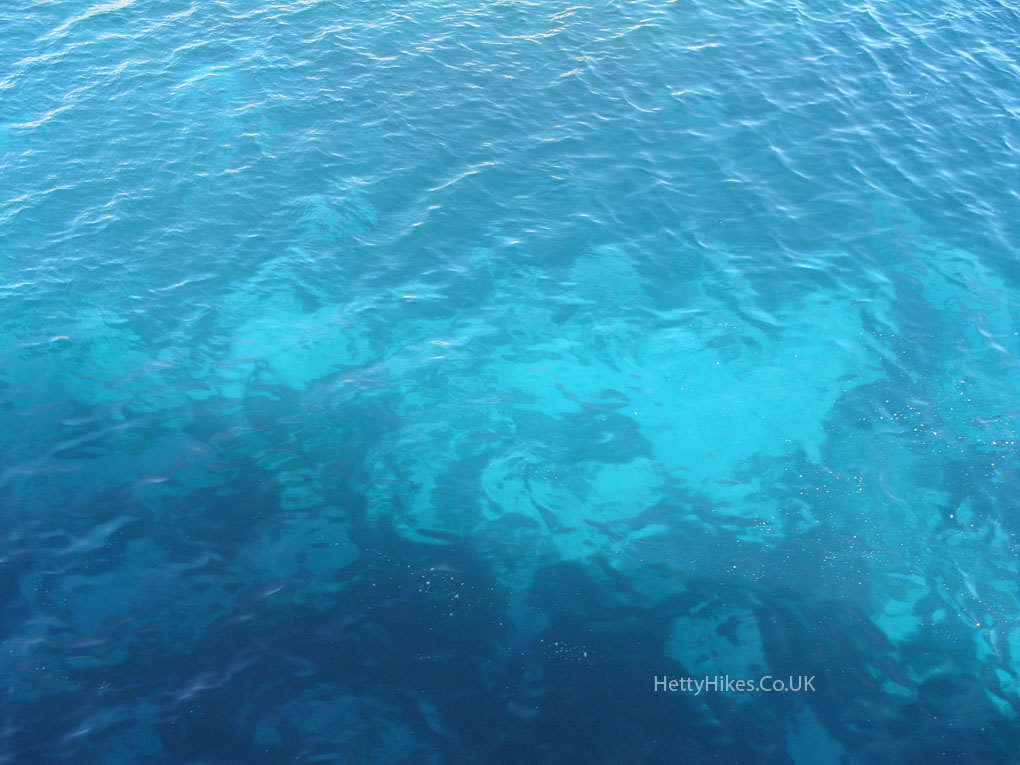 We pass the island of Comino – it has a hotel, but no houses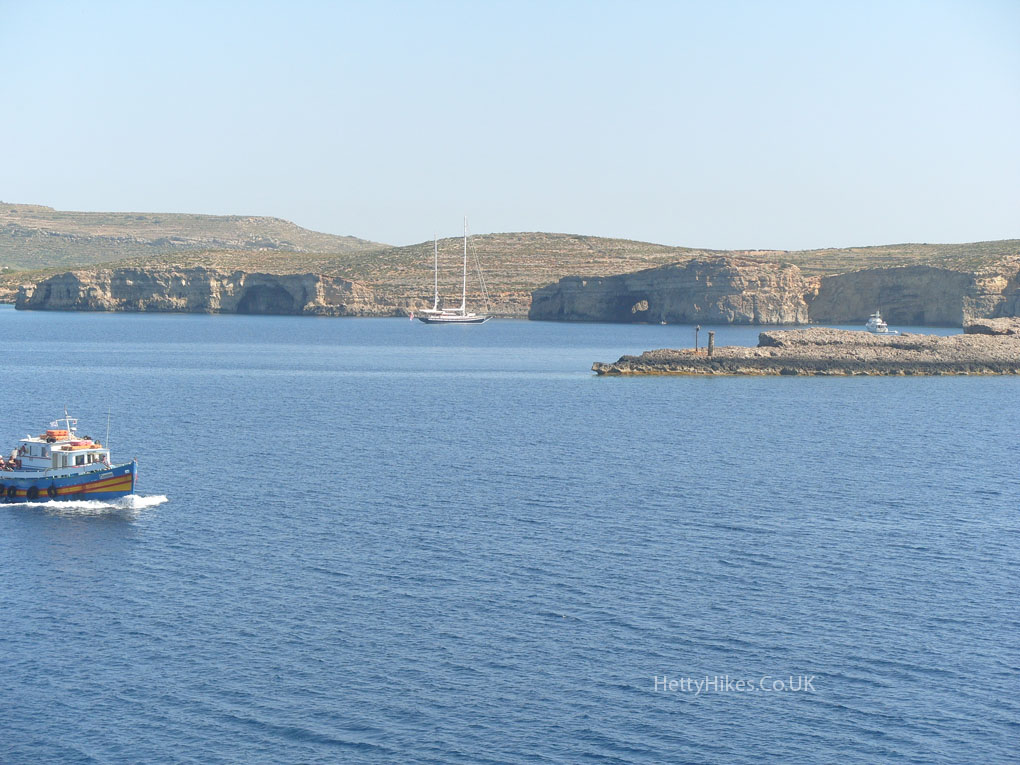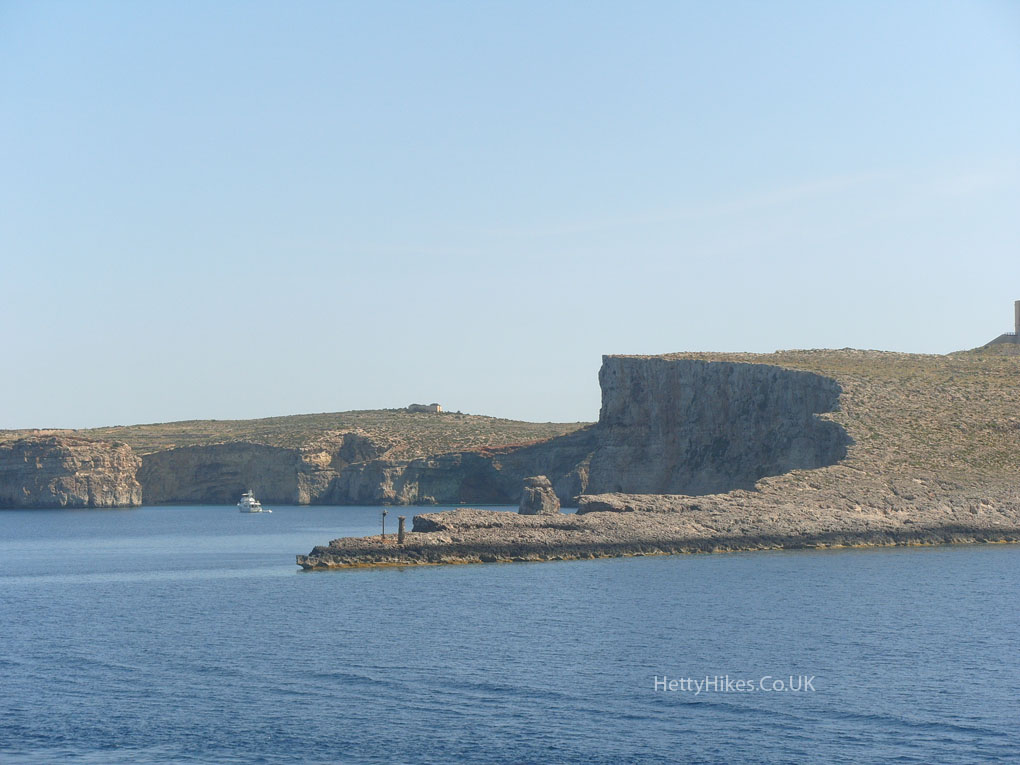 We used the hop-on-hop-off bus to see the island. Many of the streets are very narrow.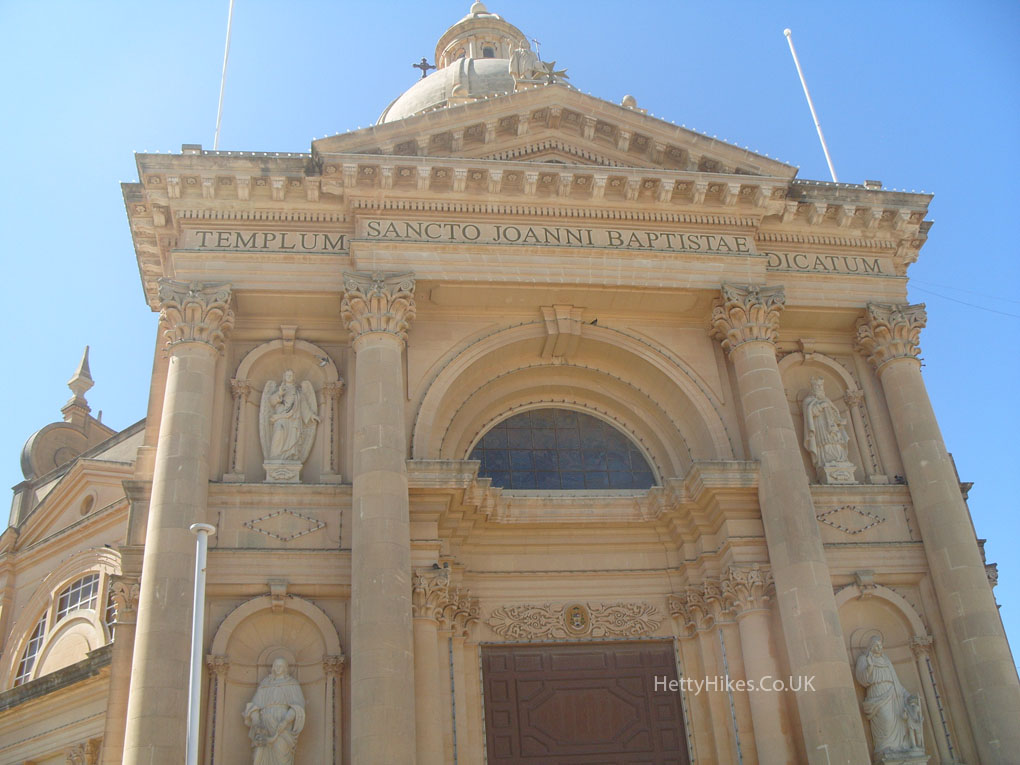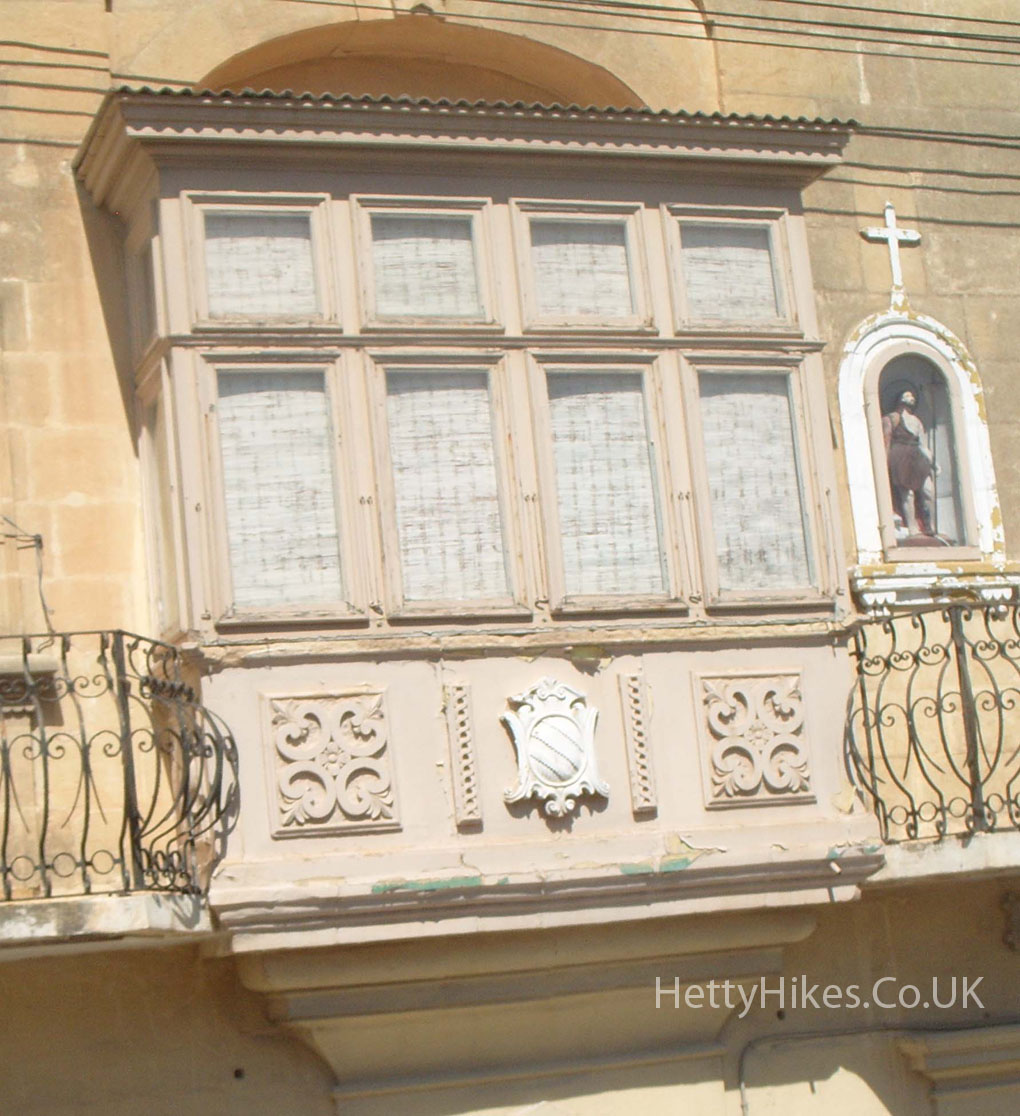 Balconies of wood or stone are characteristic of Gozo and Malta
Victoria is the main town on the island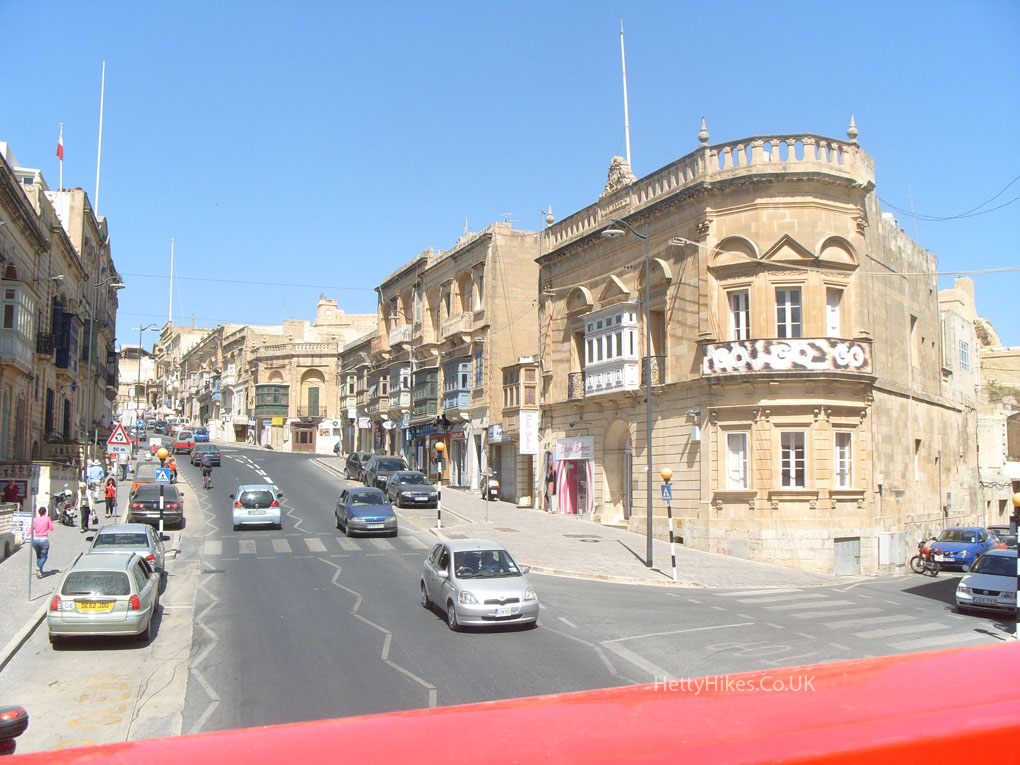 The Citadel at Victoria – we'll come back and visit it later 

An aqueduct, built about 1840,  brought water to Victoria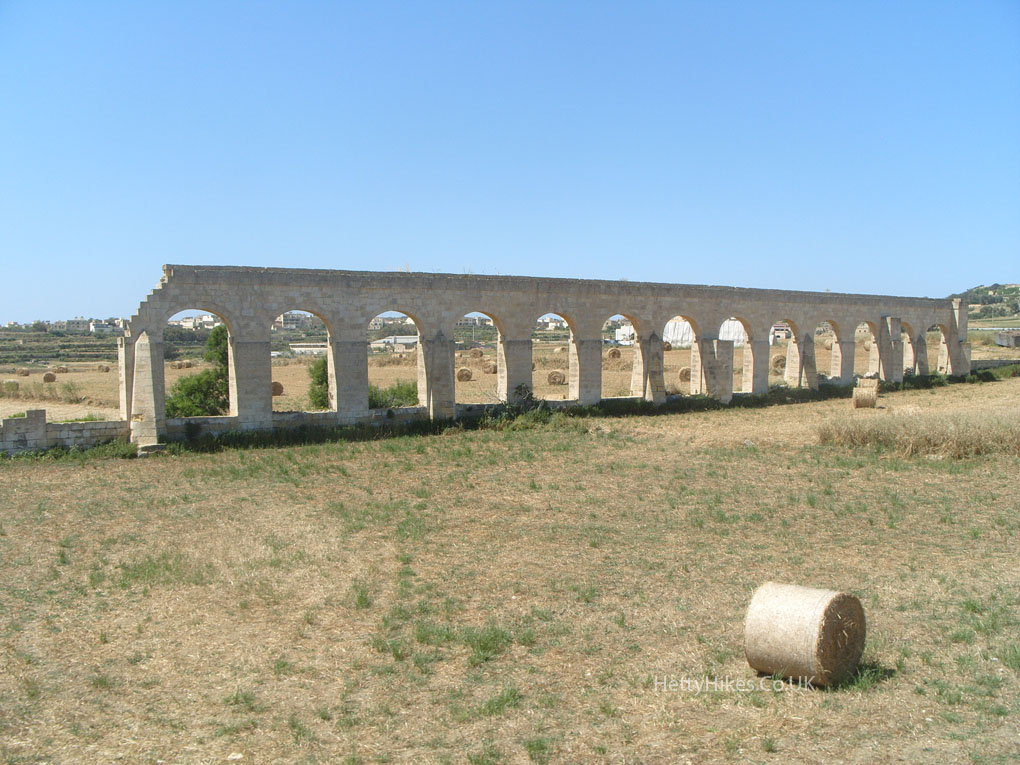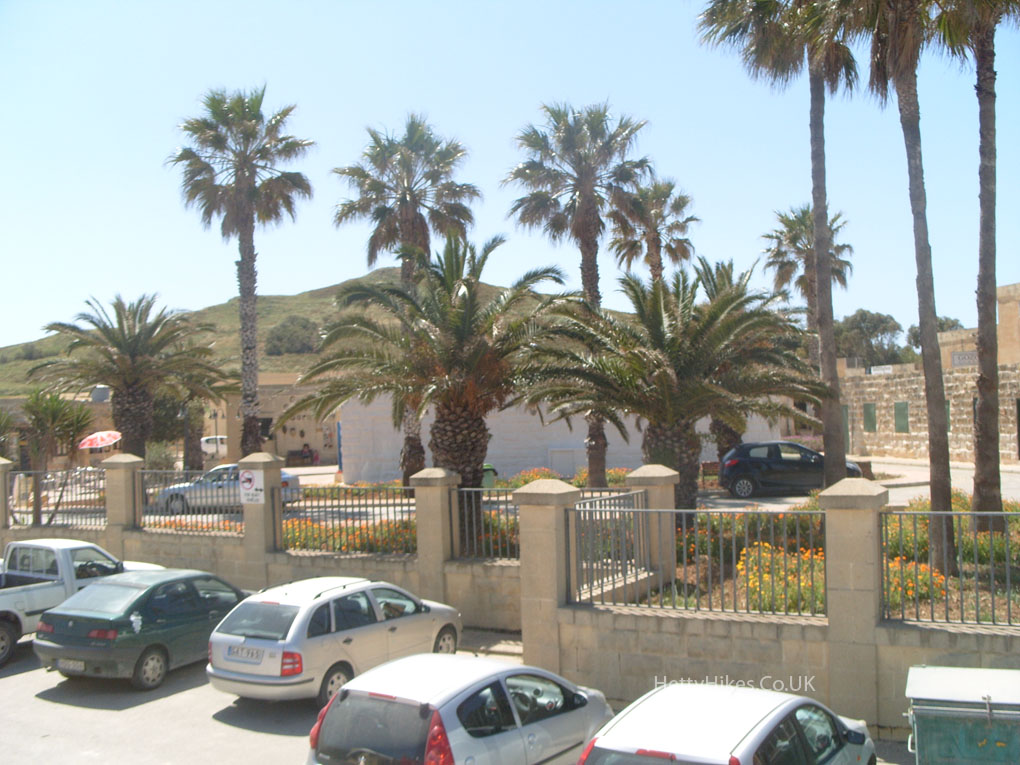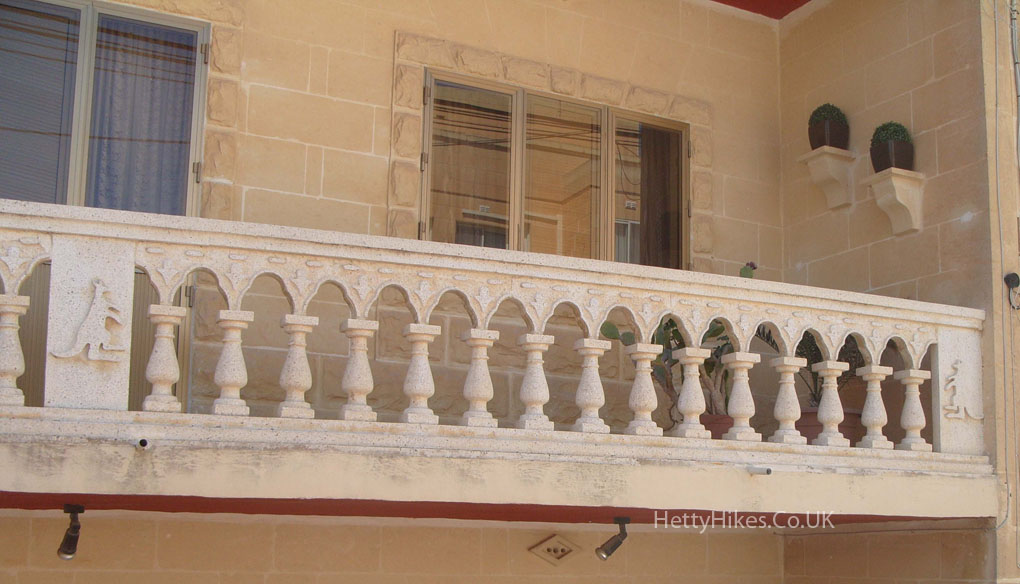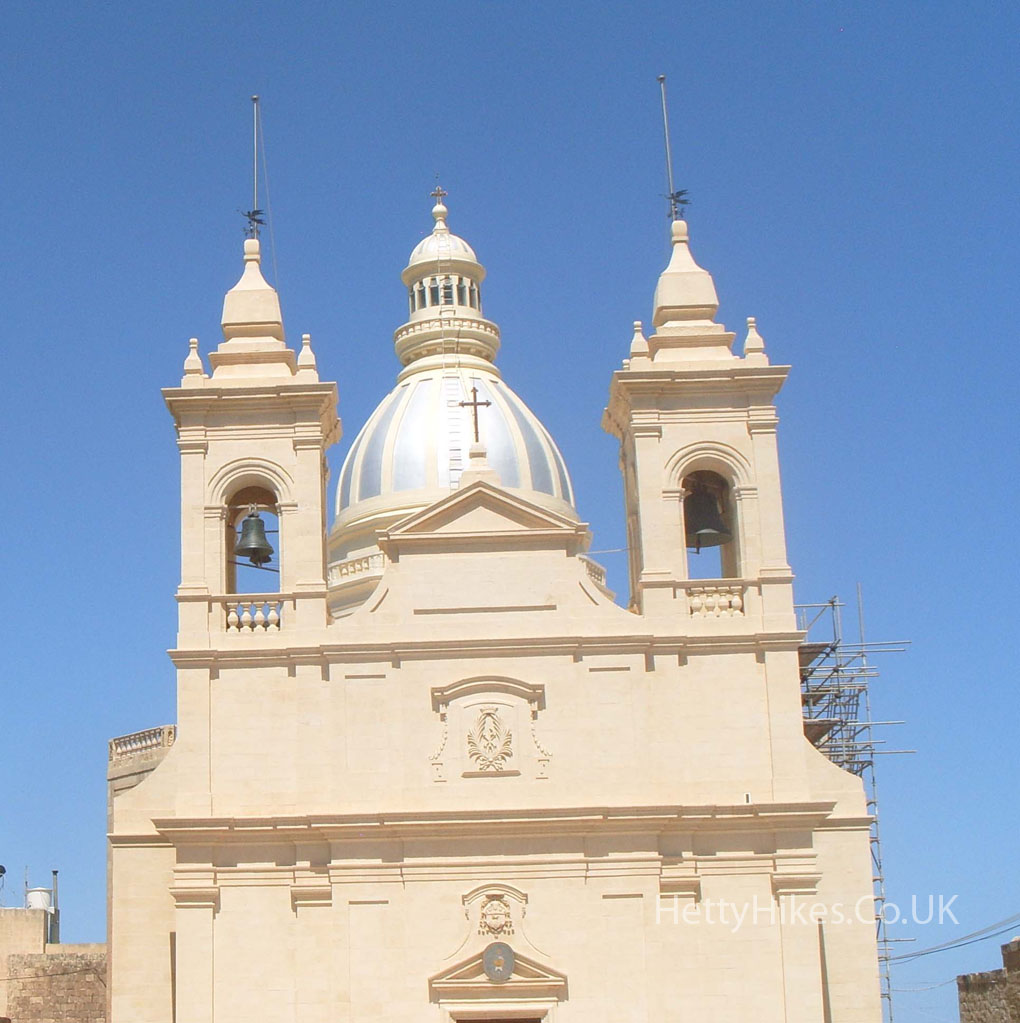 We stop off at Dwejra Bay, where there are several geological features:
Fungus Rock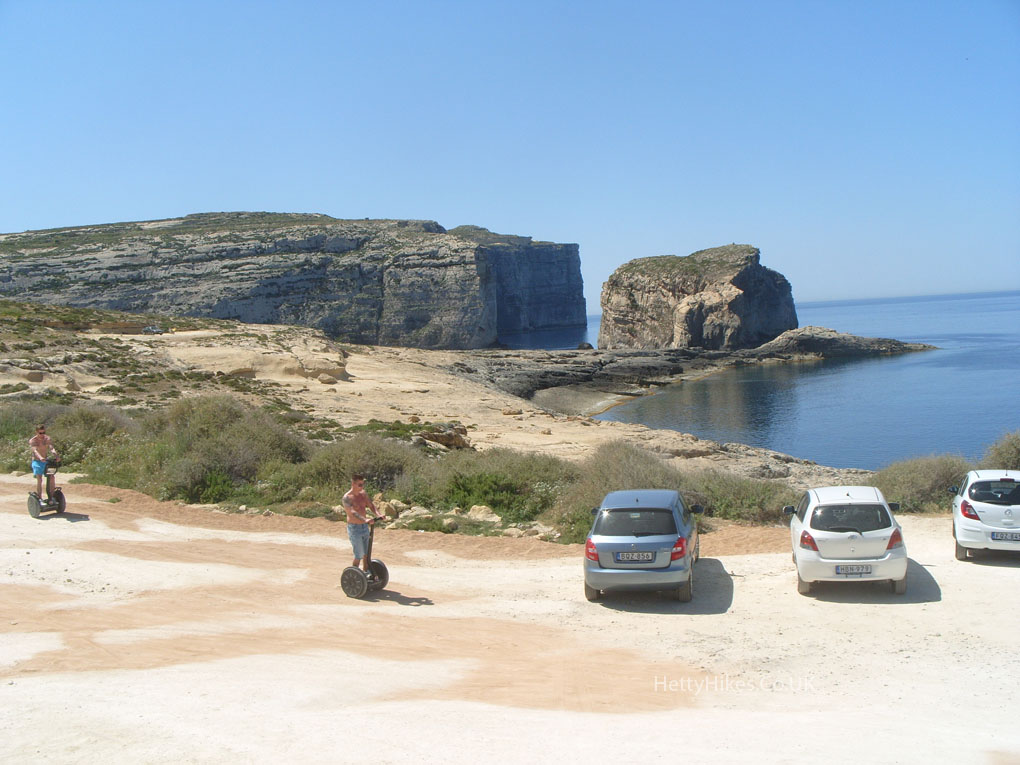 The inland sea – a tunnel connects it to the sea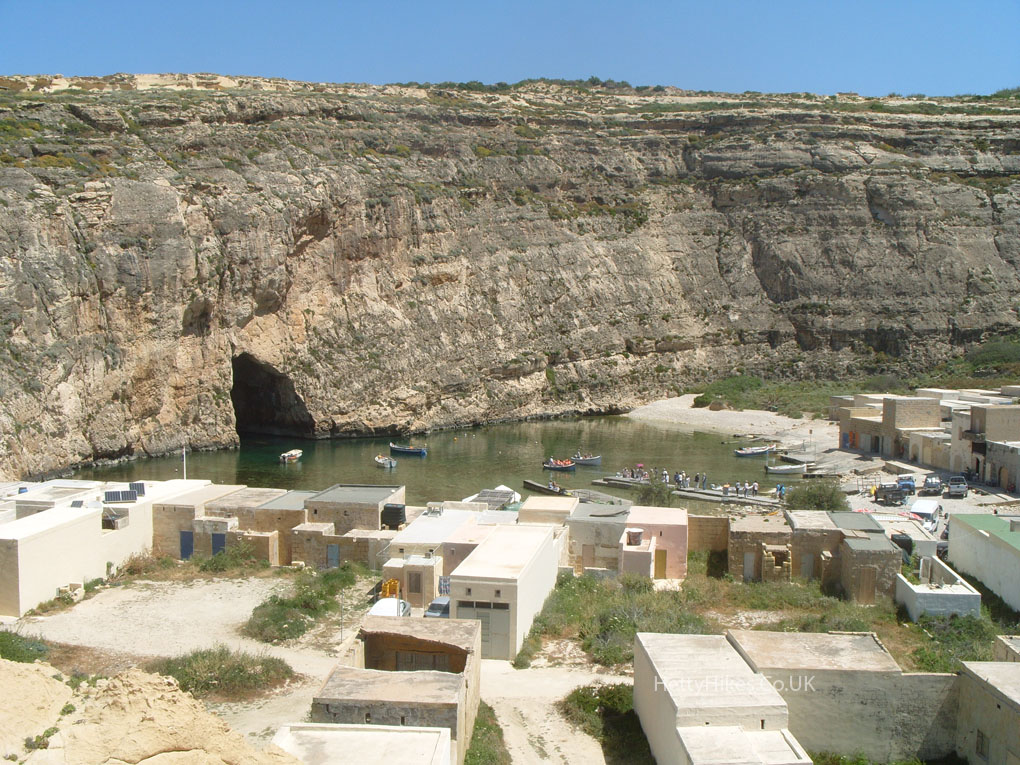 A chapel at the beach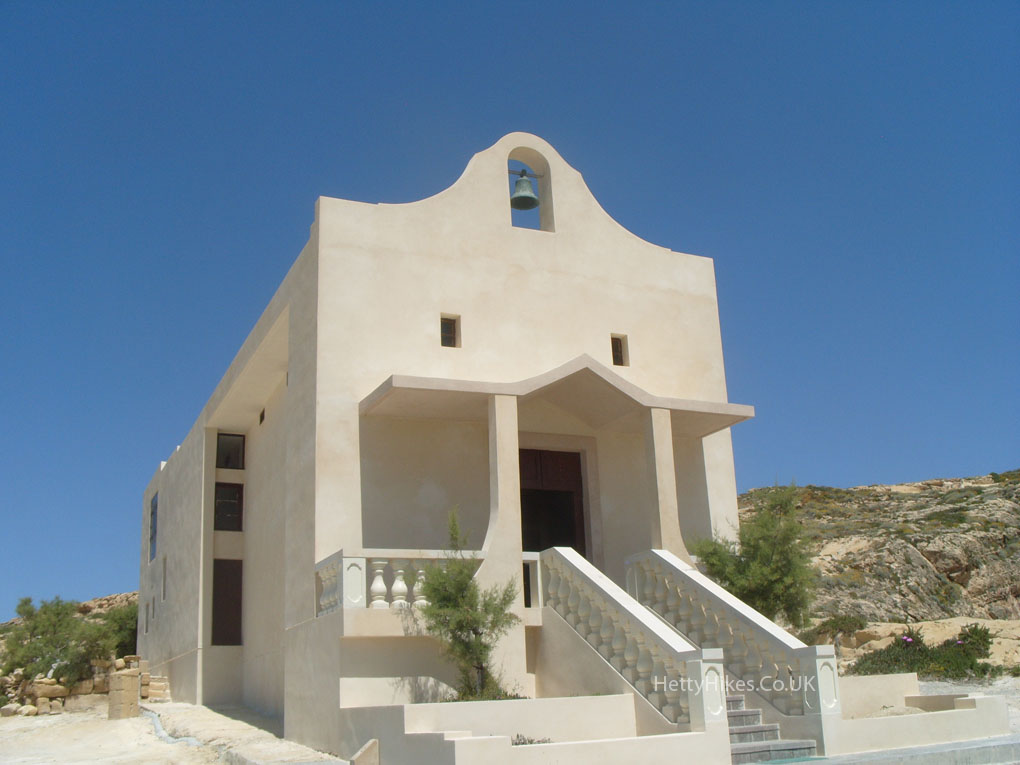 Back on the bus and through Victoria again
We alight at Xlendi Bay, originally a fishing village.
We cross the bridge to reach the Xlendi Tower (built in 1658).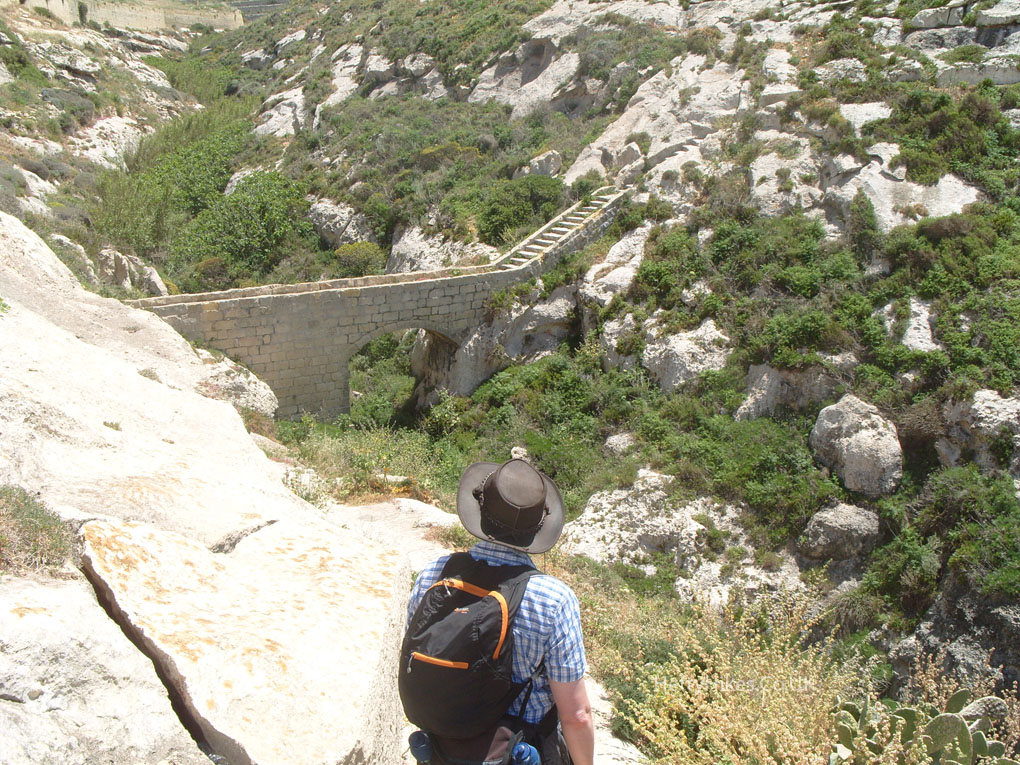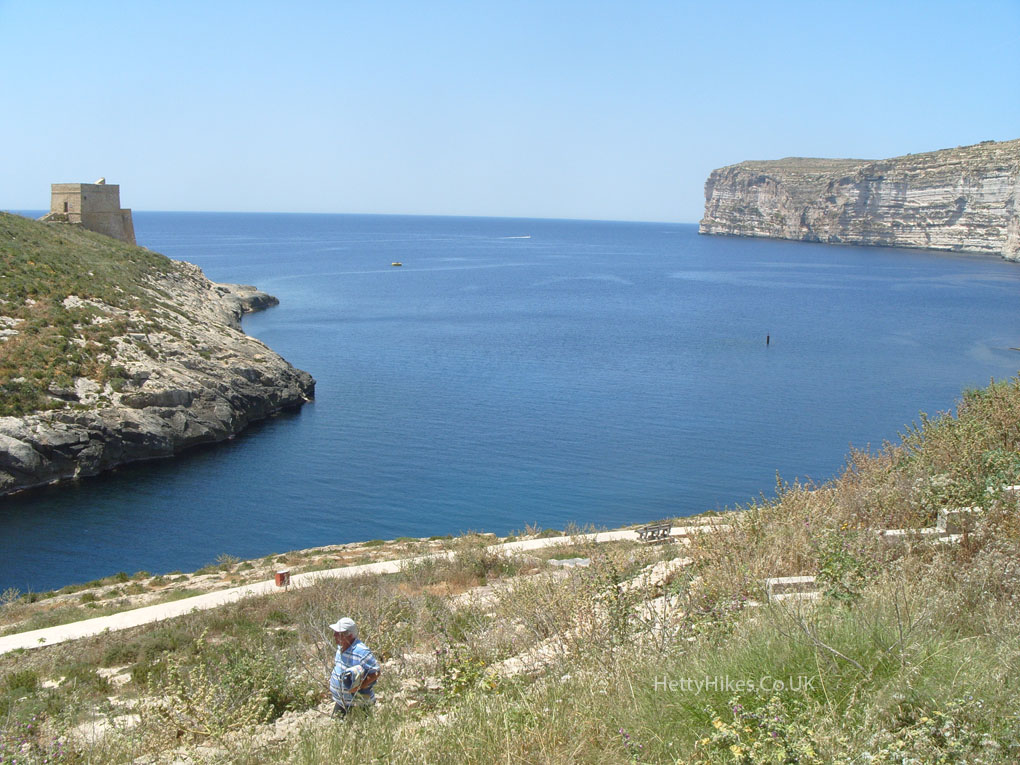 View from the bridge
Back in Victoria we visit the Citadel
Views from the Citadel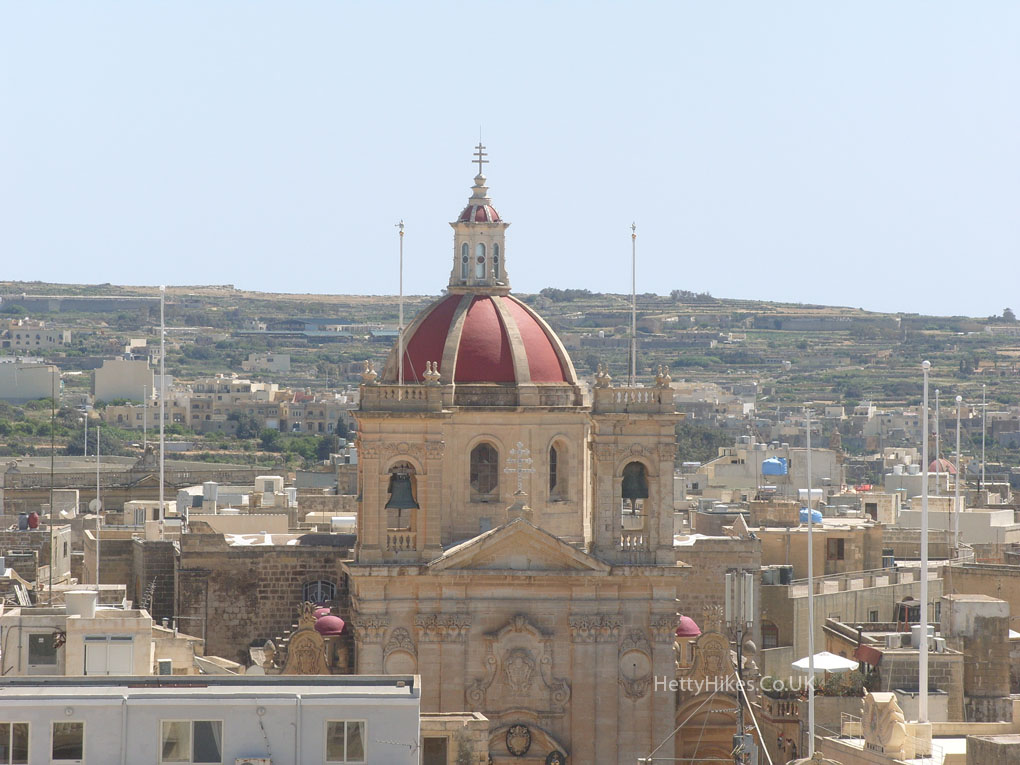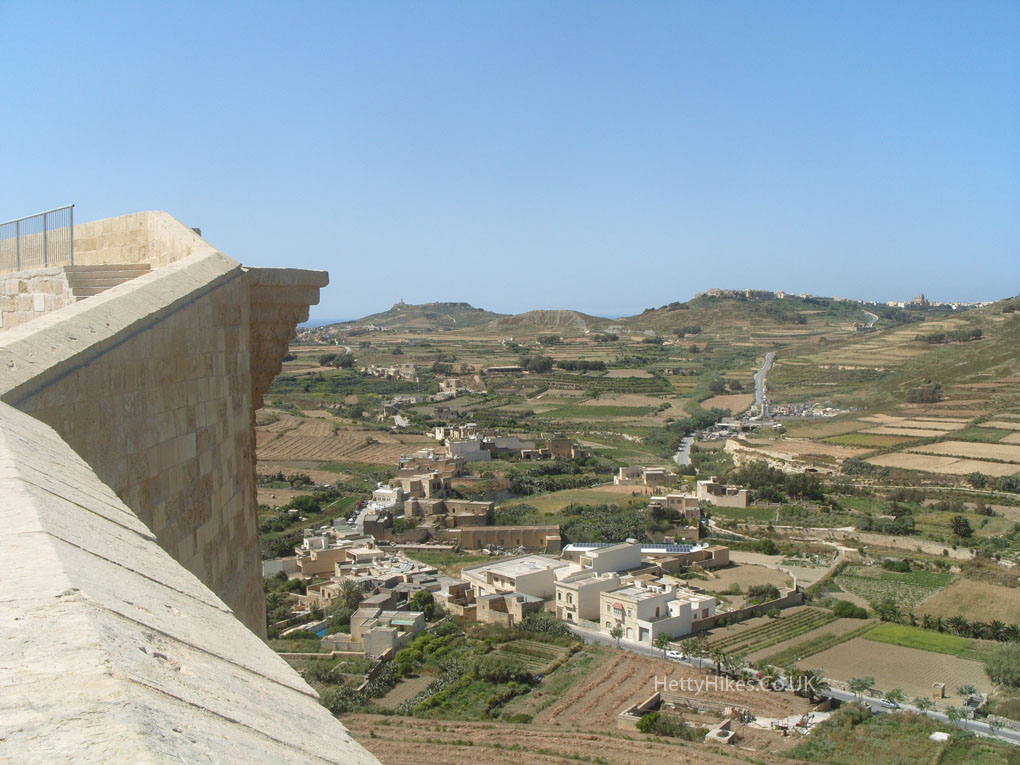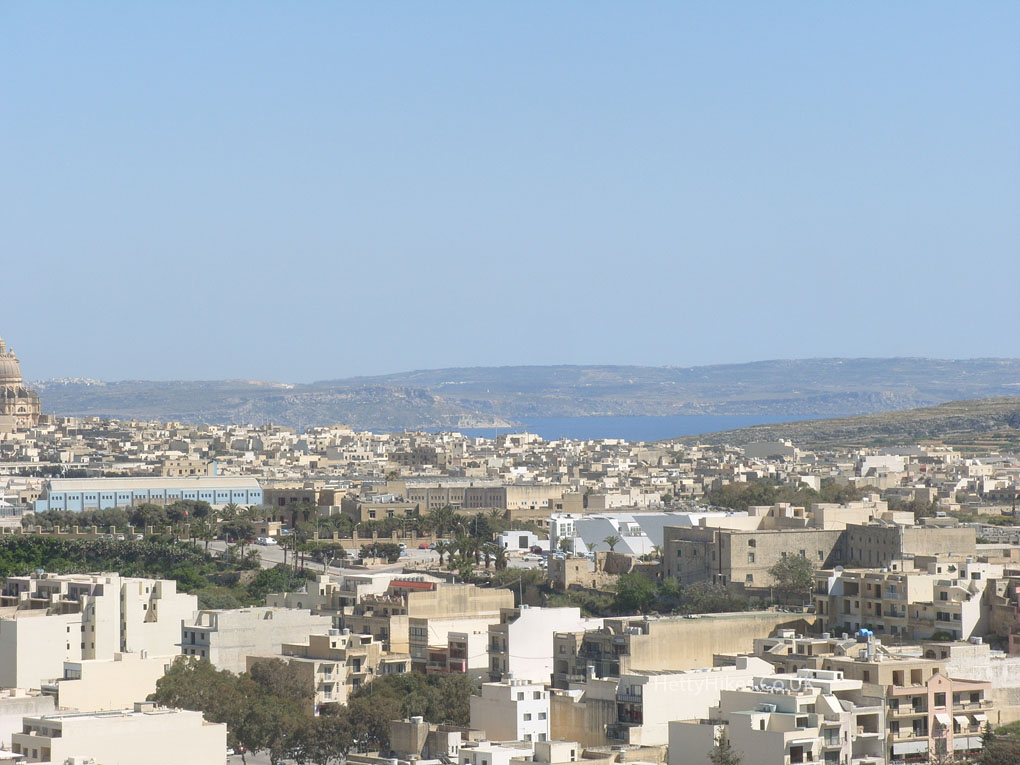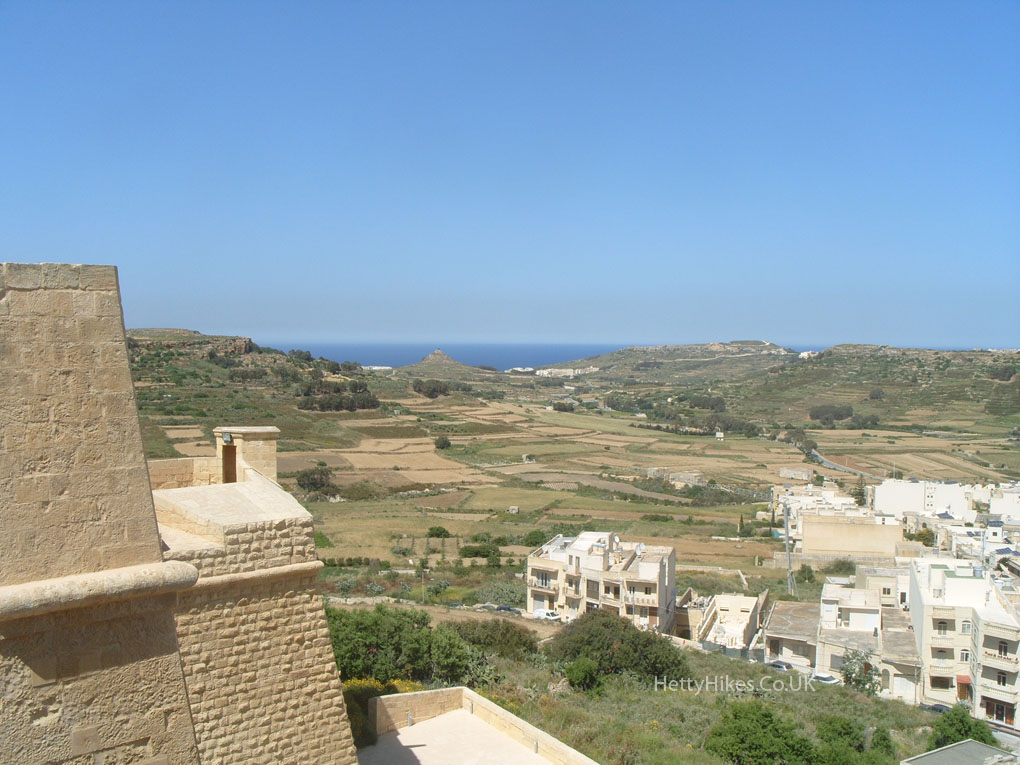 Back in the town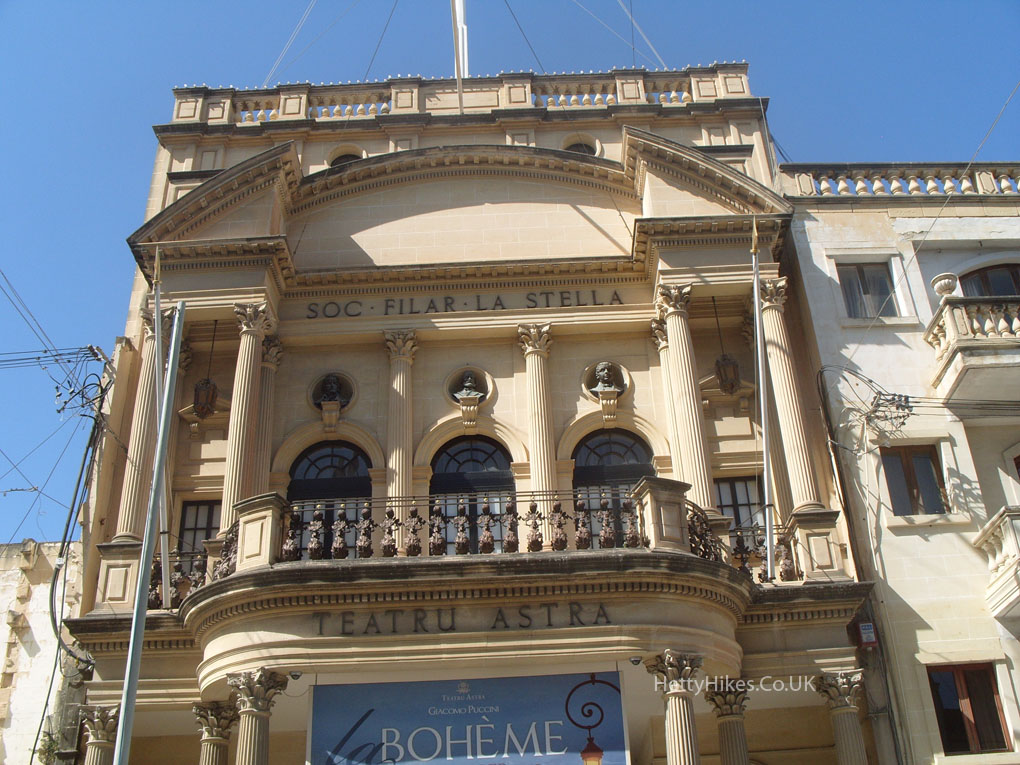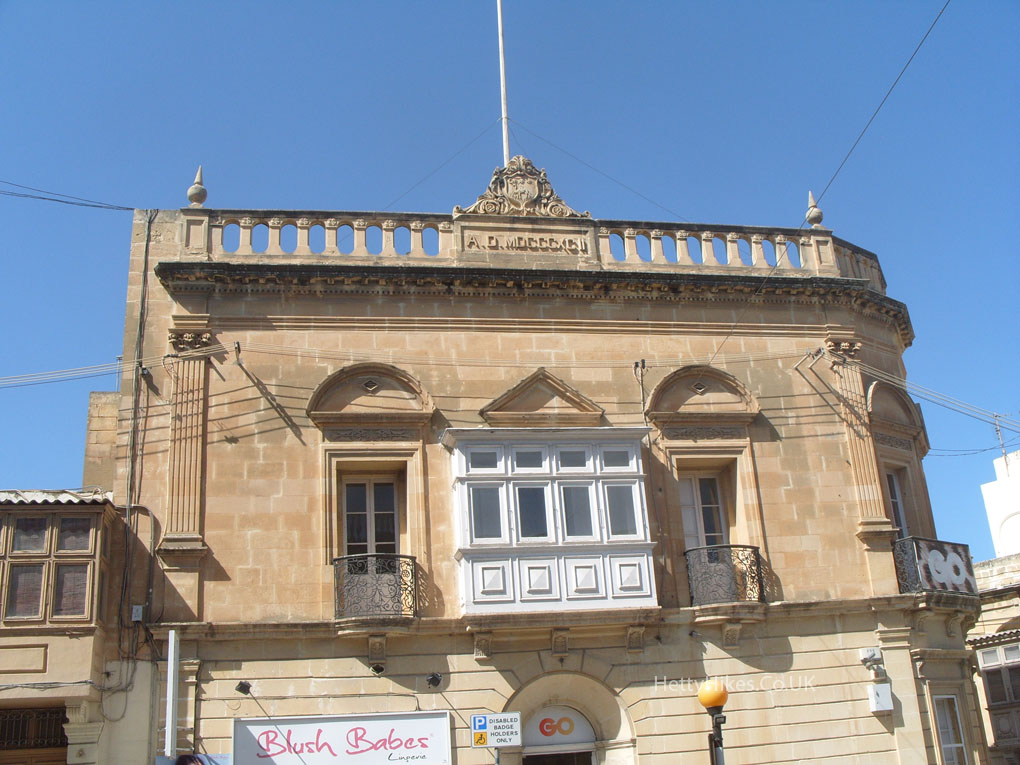 Back on the bus
Next stop Ramla Bay. We watched a flock of birds while we waited for the bus.
On the bus returning to the ferry – there is Malta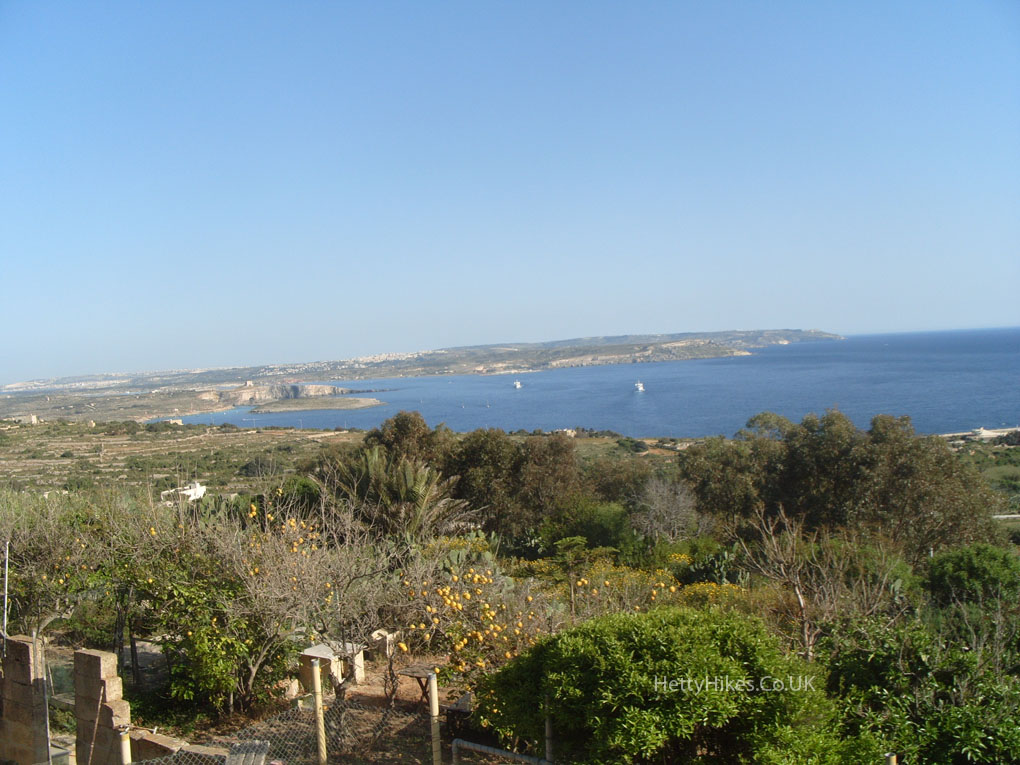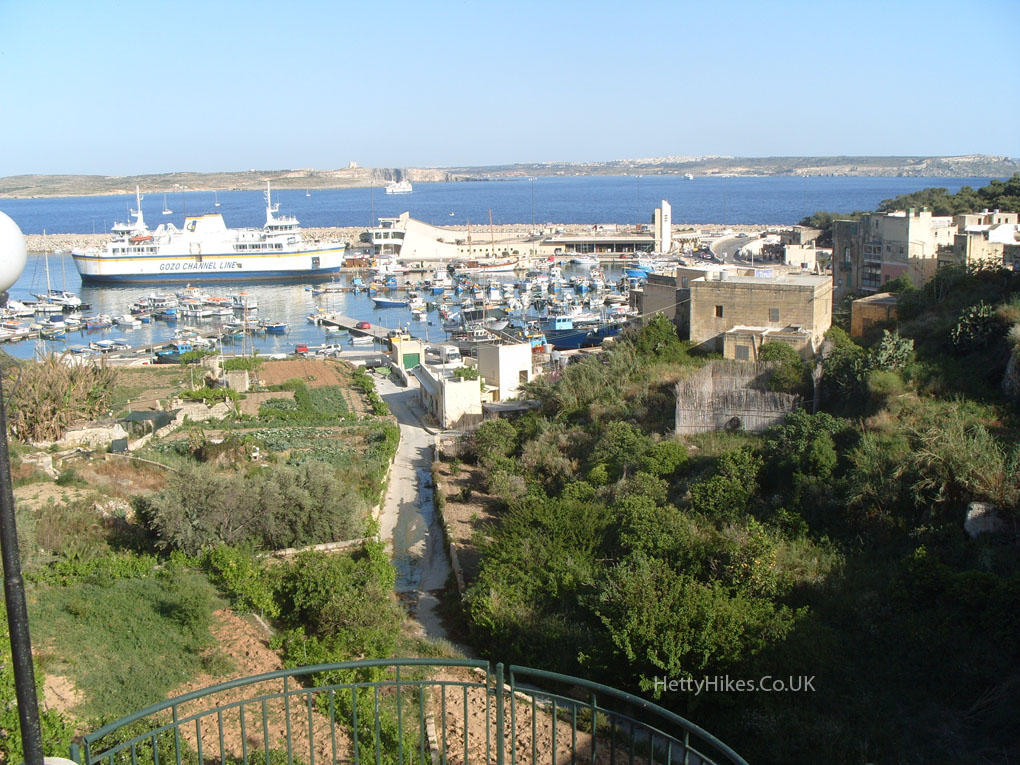 On the ferry, passing Comino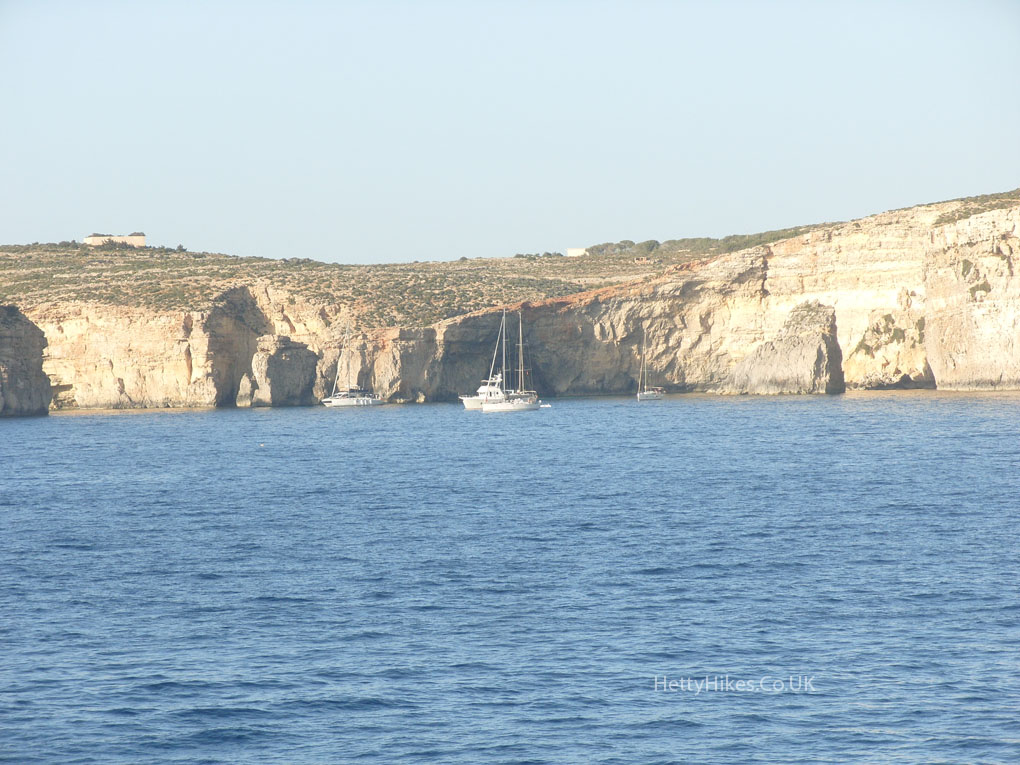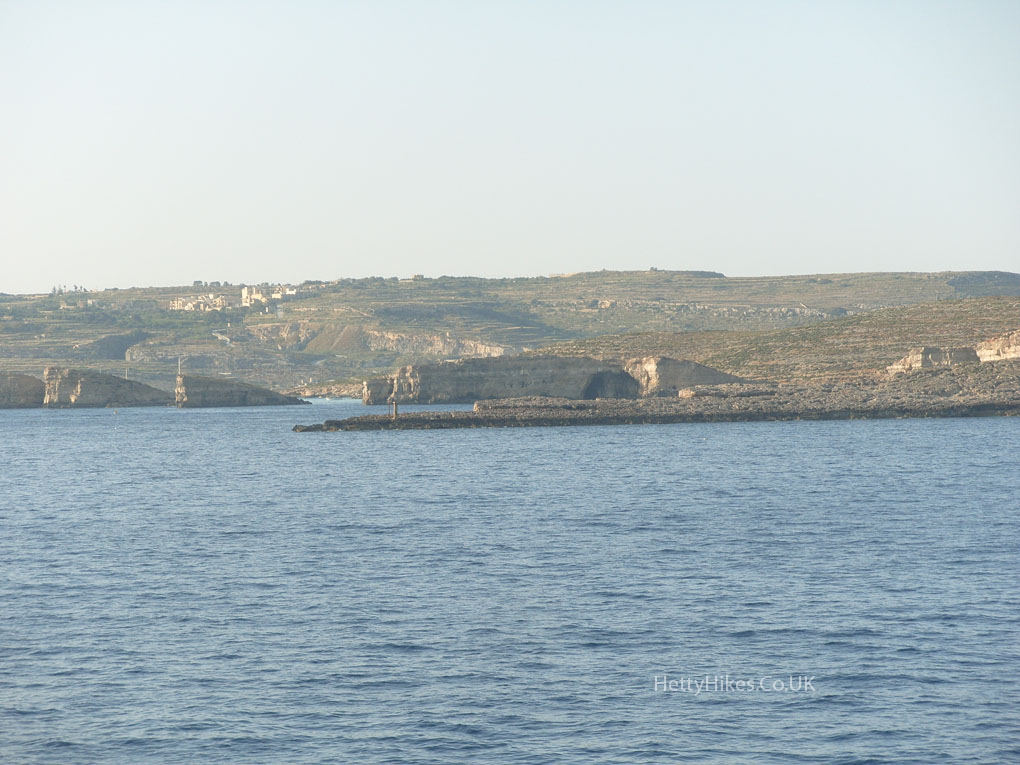 All images on the website copyright of HettyHikes.co.uk