near Stow on the Wold, Gloucestershire                                                  Photos by Hetty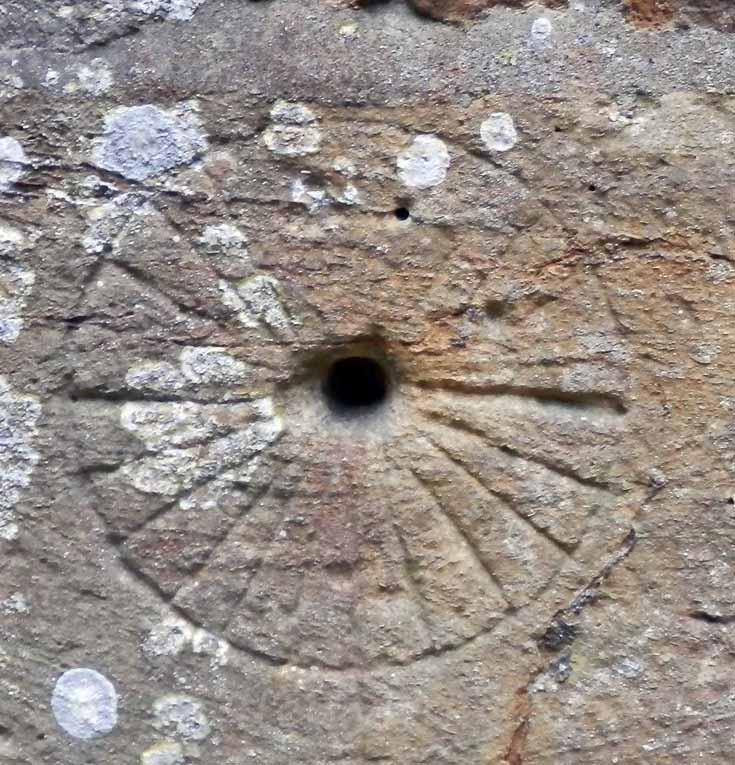 16th November 2018                        More about St Nicholas church
A visit with Stroud U3A Church History and Architecture Group
St Nicholas Church at Lower Oddington is half a mile from the current village, as the original settlement has disappeared. The south aisle was the original 12th century nave, in the 13th century the nave, chancel and tower were added.
It is unusual to see effigies outside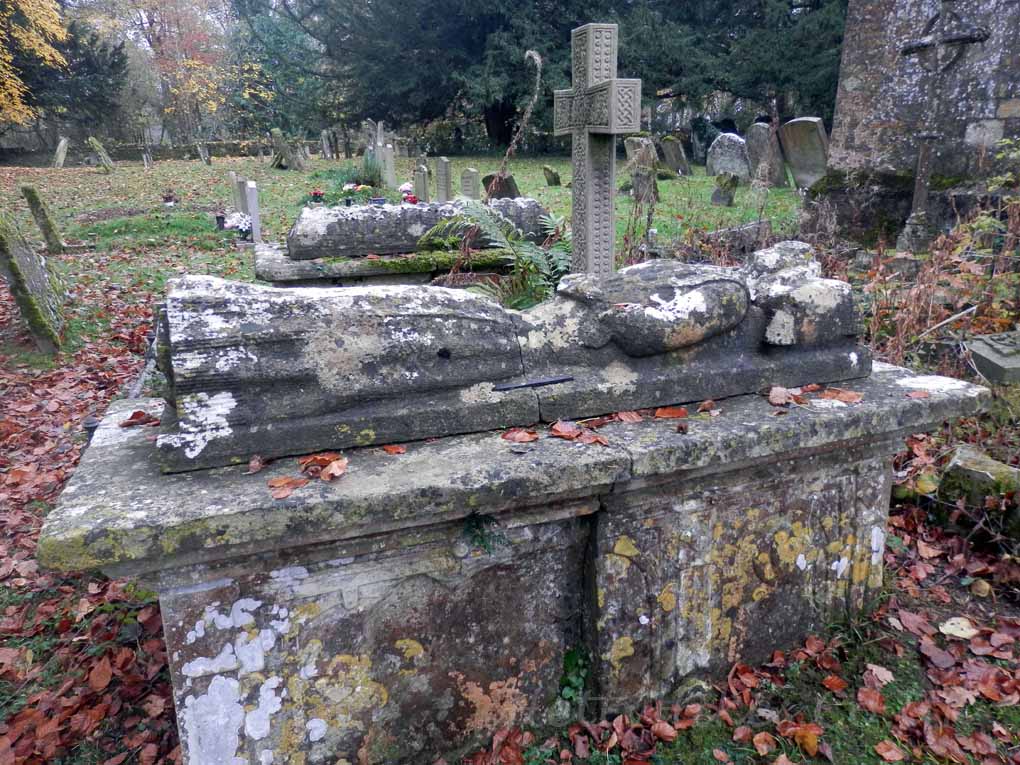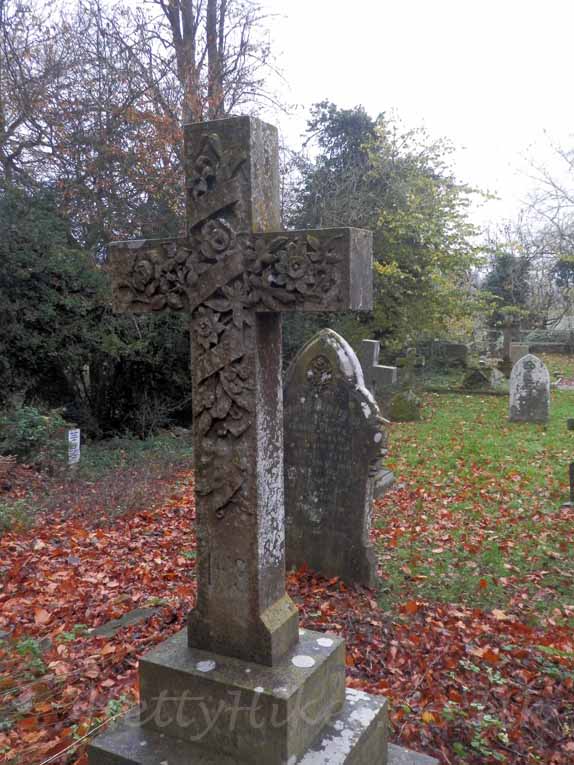 On the bench in the porch are marks from sharpening arrows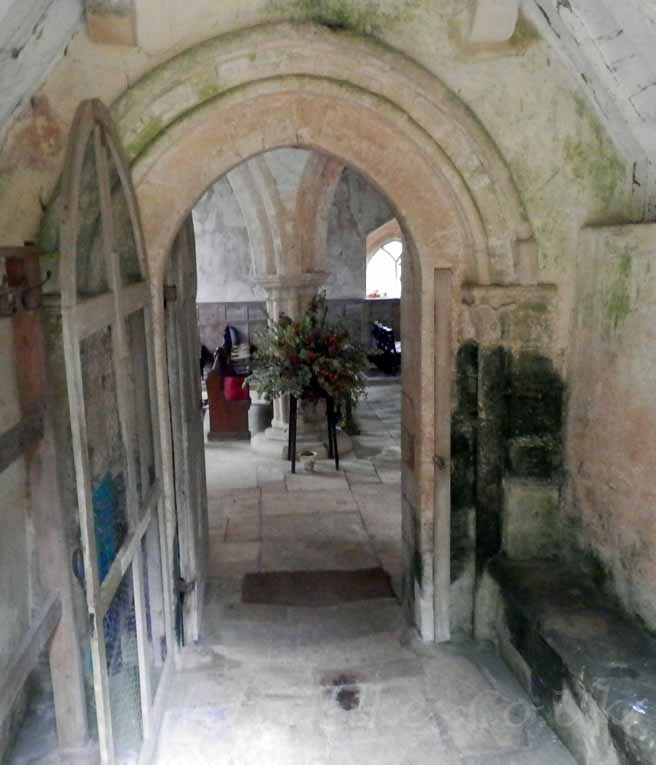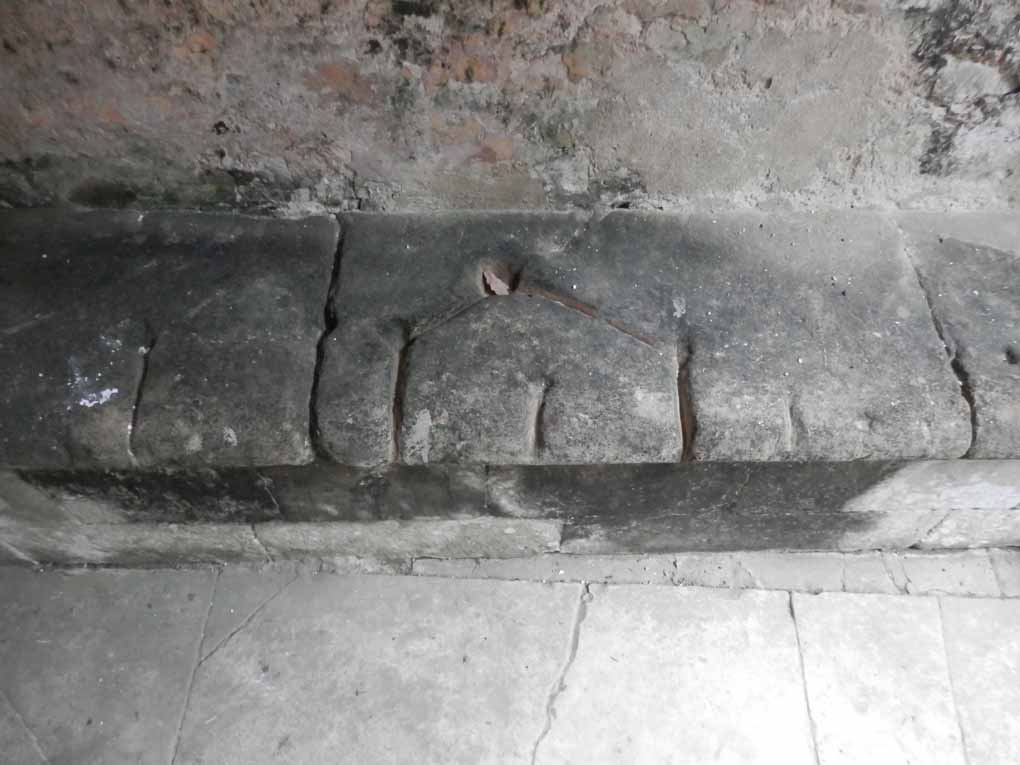 The church was only used for funerals after a new church was built in 1852, but in 1912 mediaeval wall paintings, that had been whitewashed over, were uncovered during restoration. As the church has never been 'modernised', there is no electricity – so no lights or heating.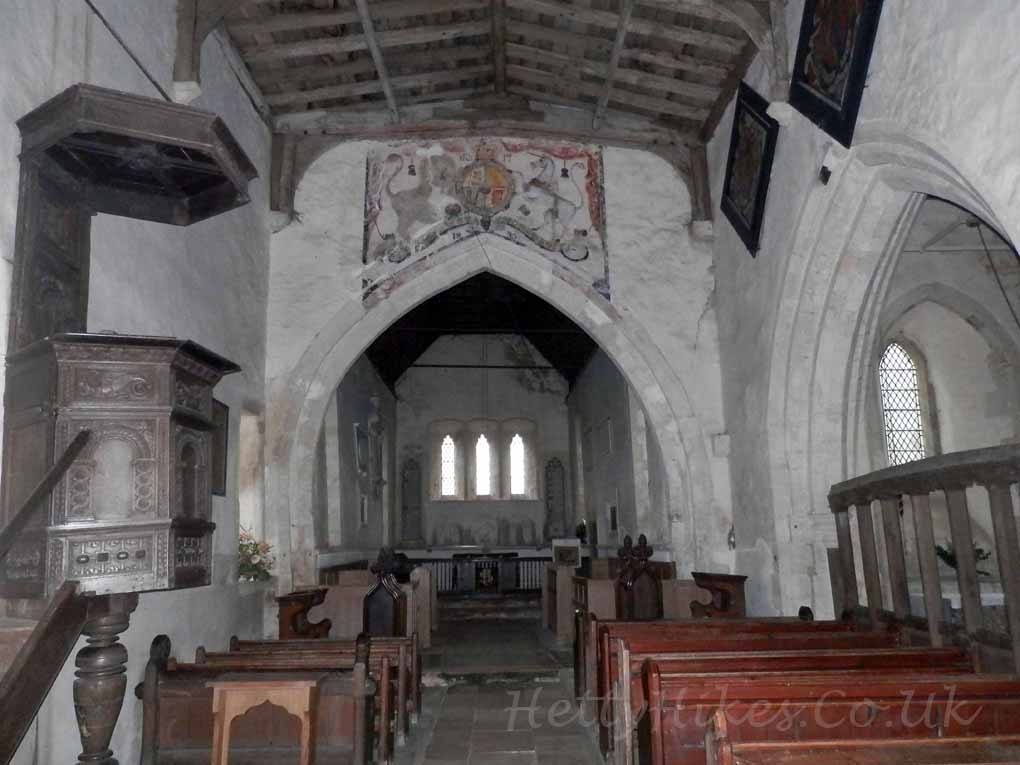 Jacobean pulpit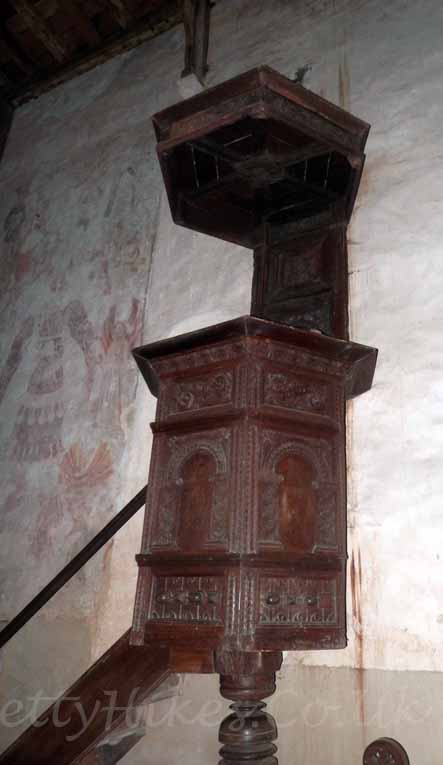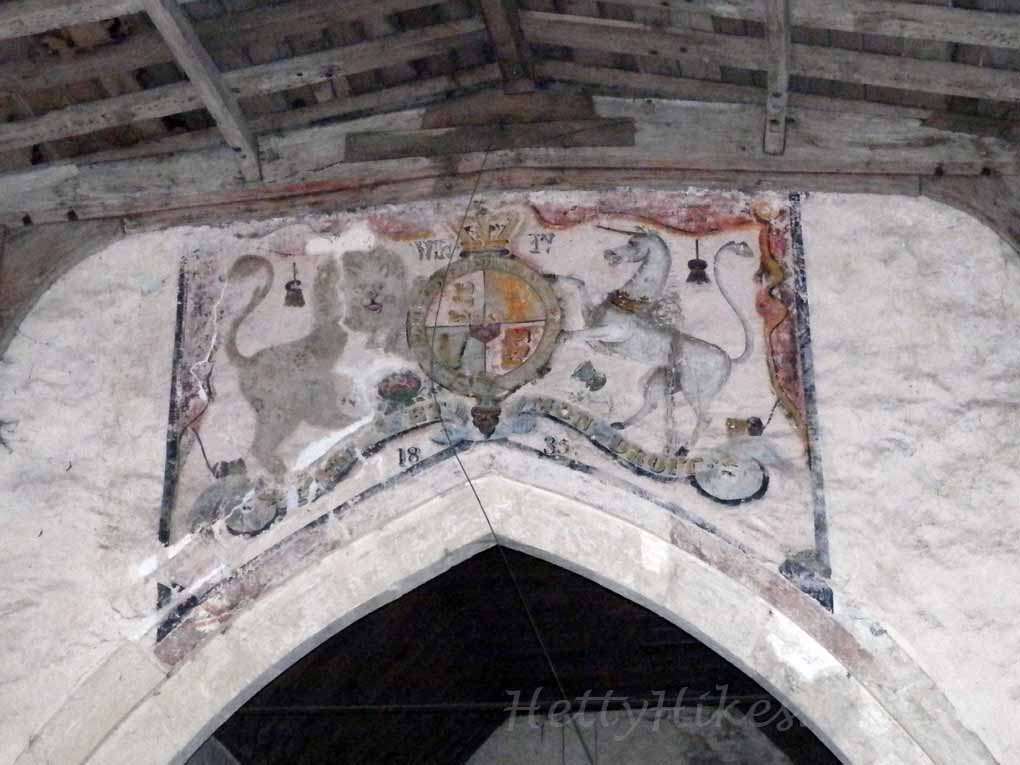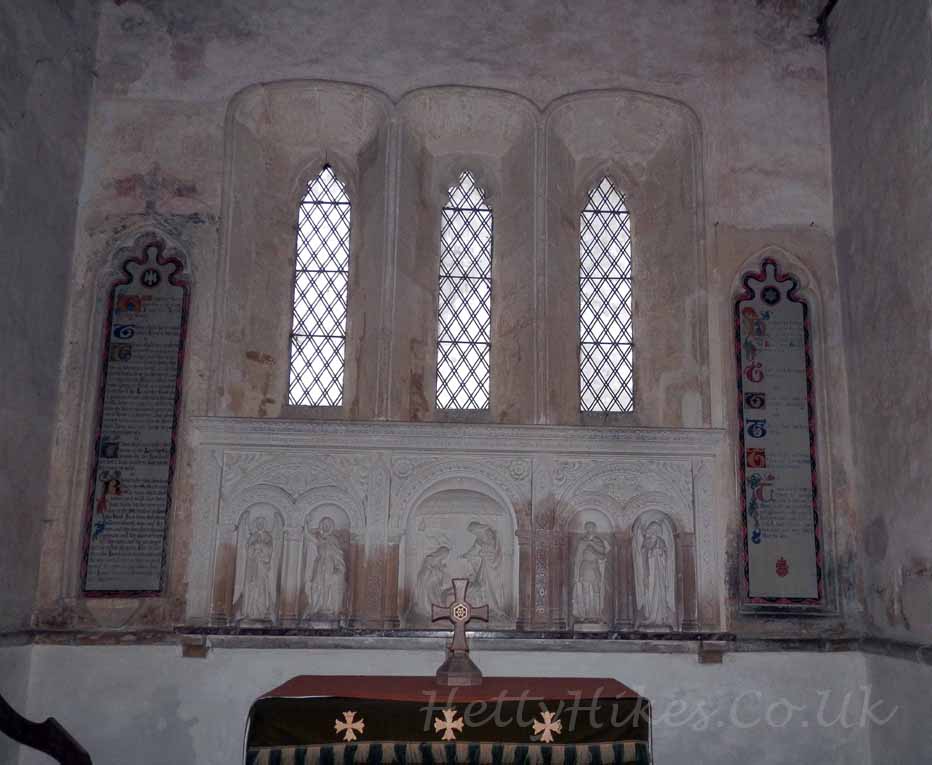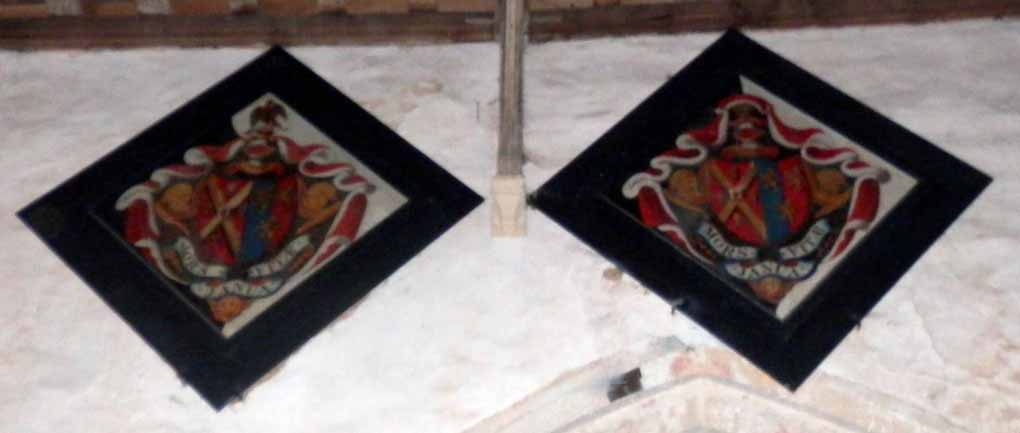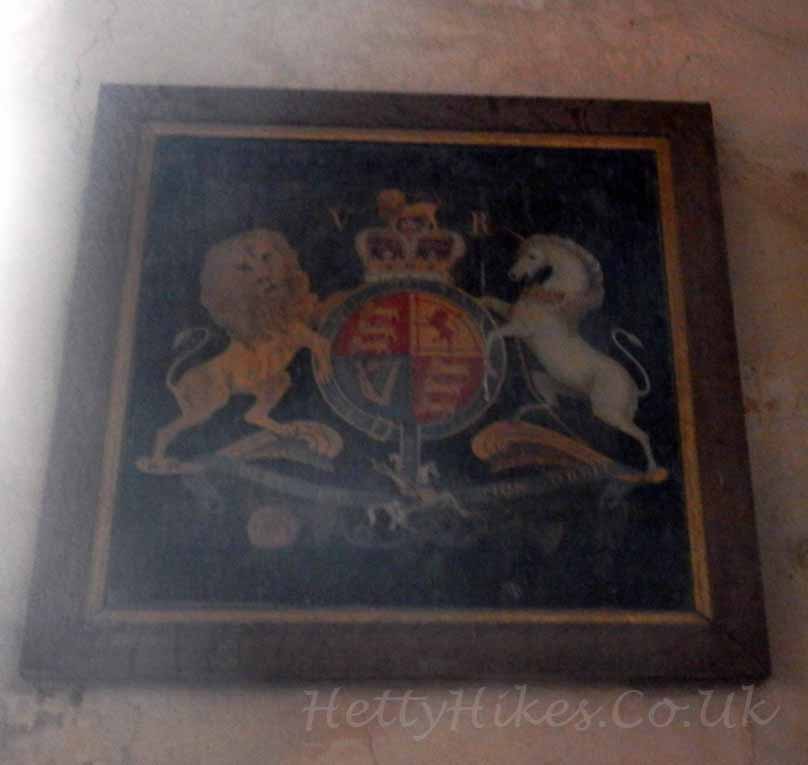 A curious slanted doorway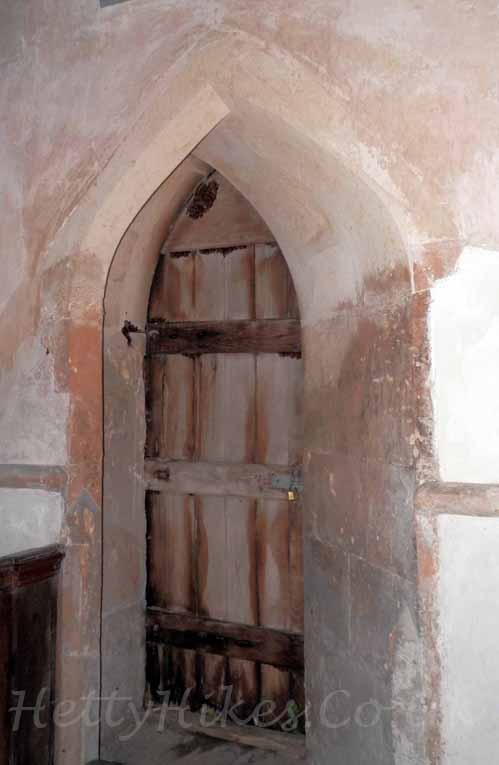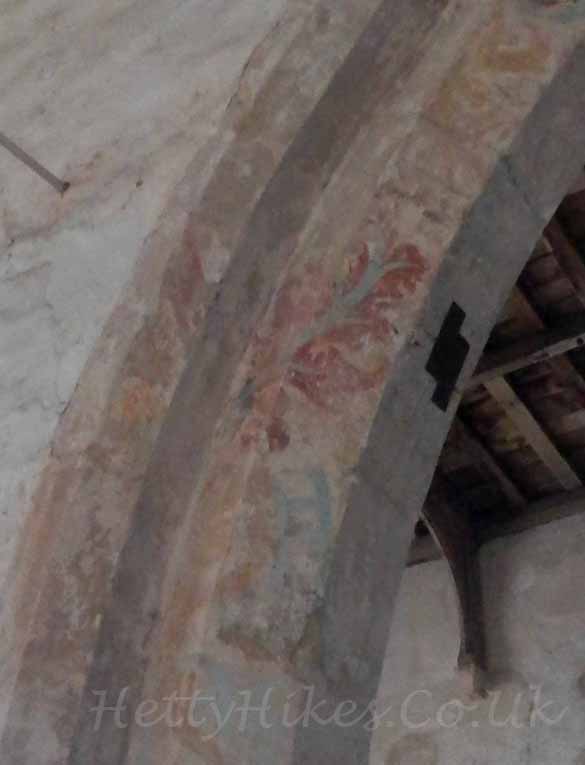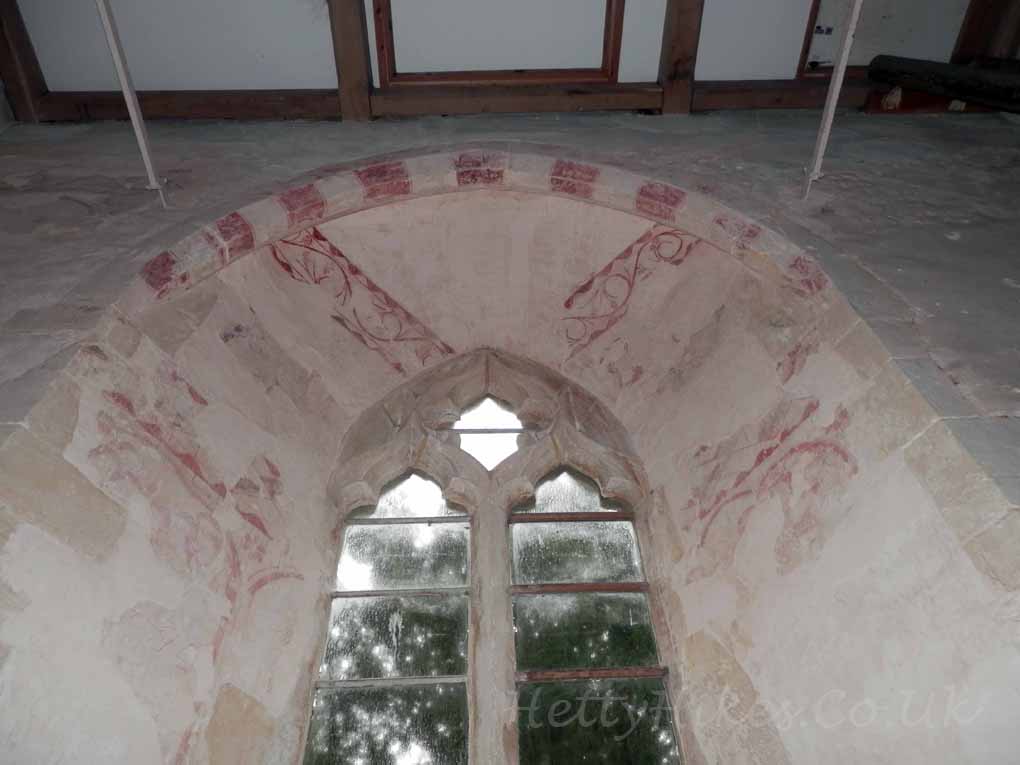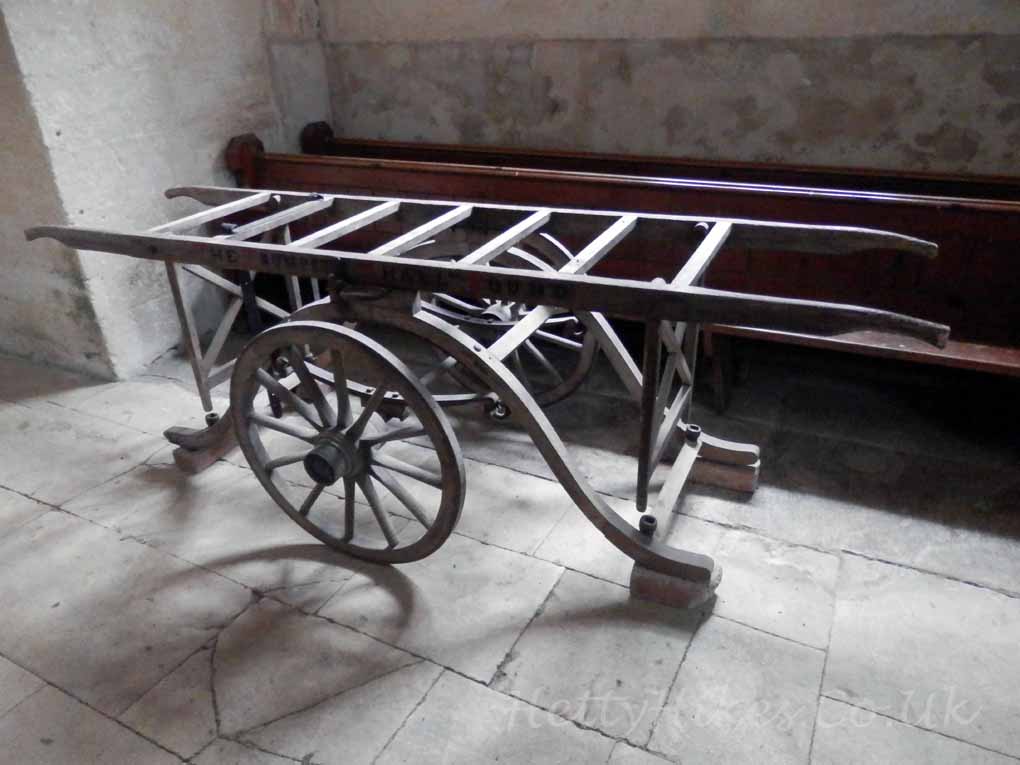 15th century font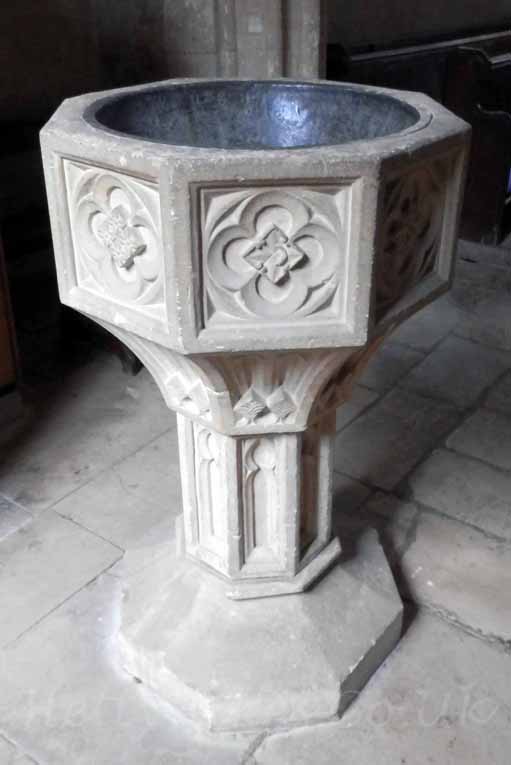 Here is a large mediaeval 'Doom' Painting created about 1340 and is 32 ft x 15 ft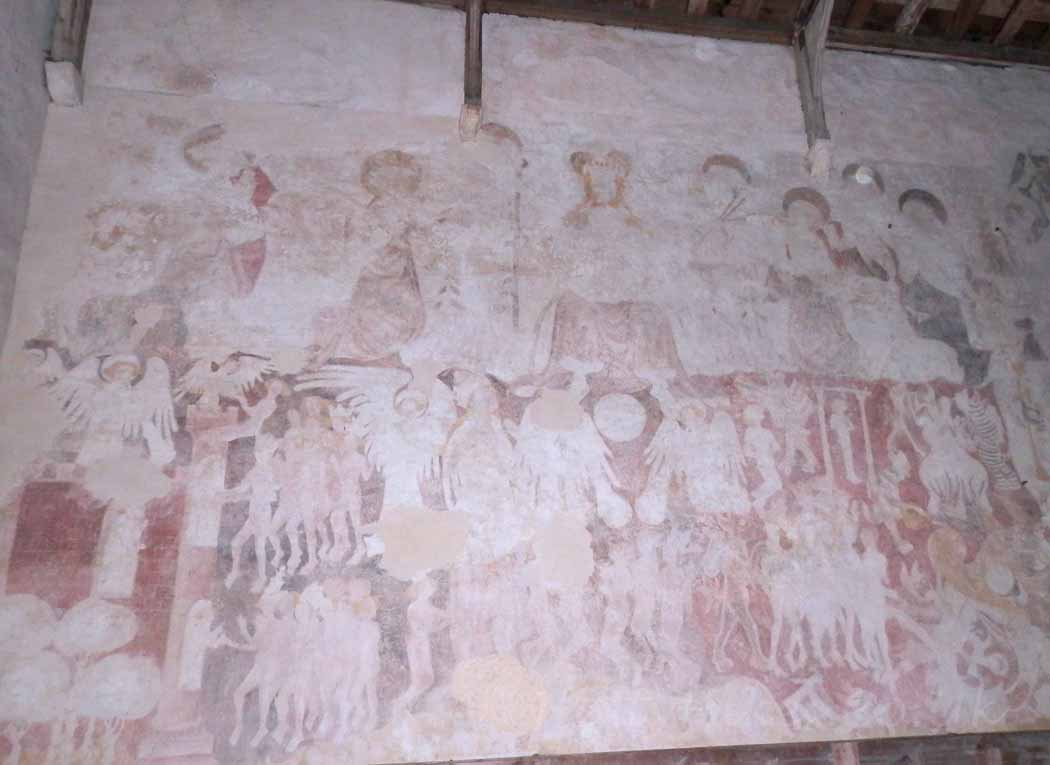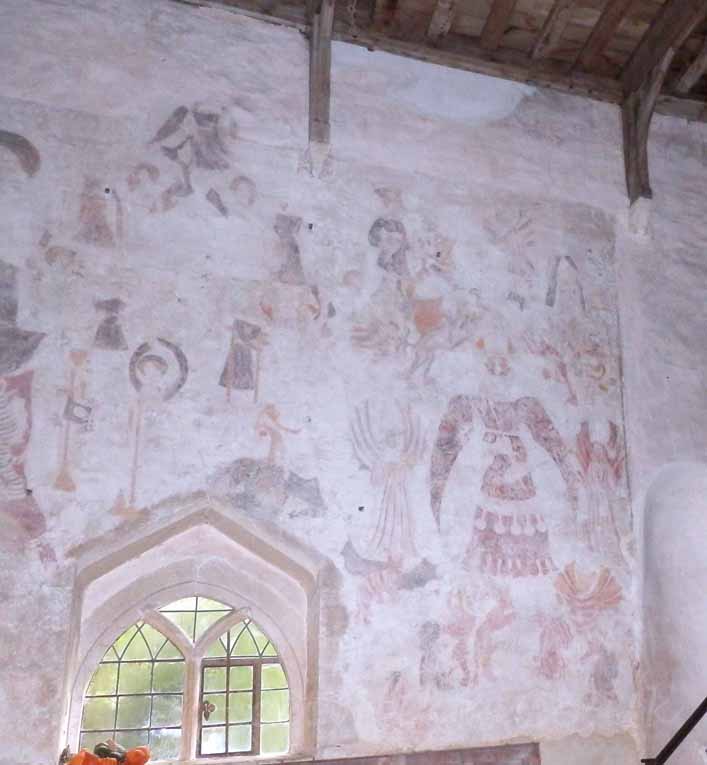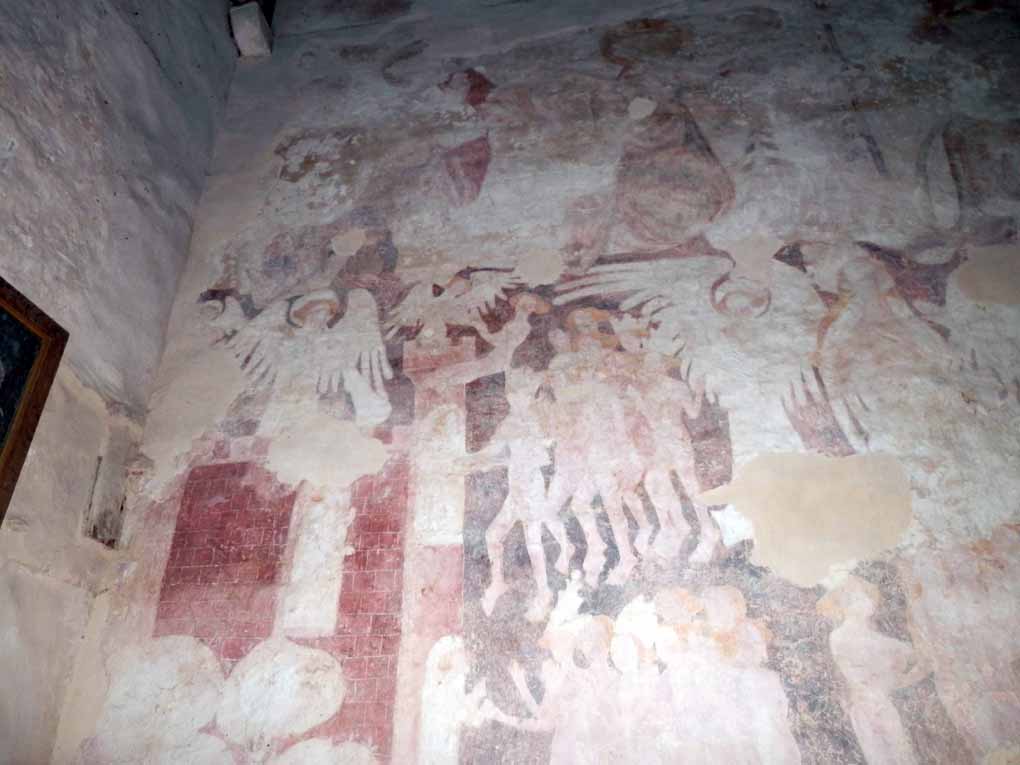 Angels and a devil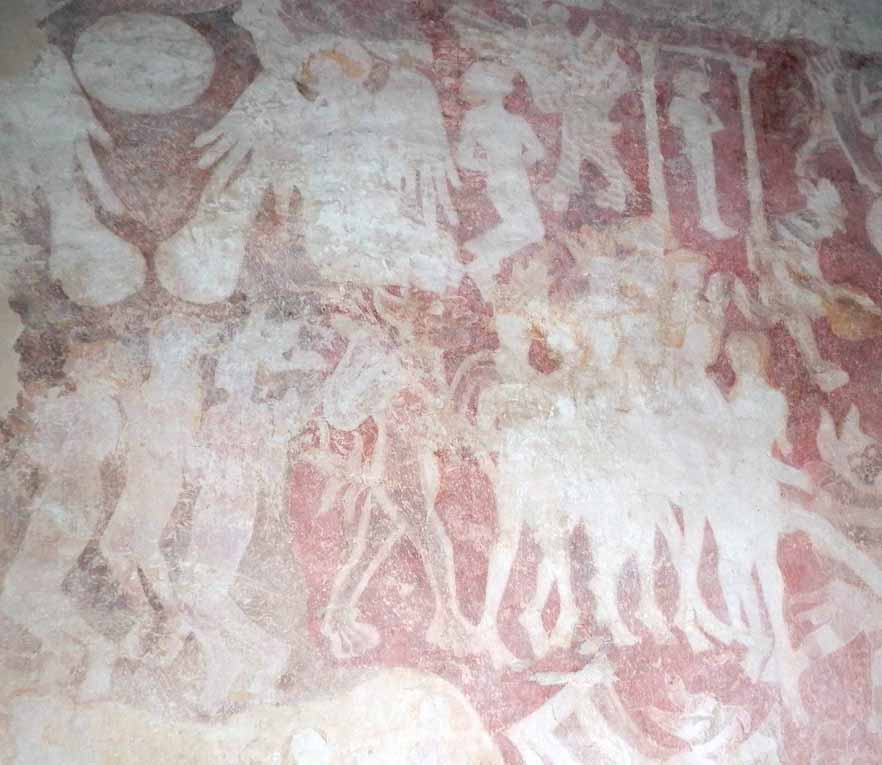 Imps fan the flames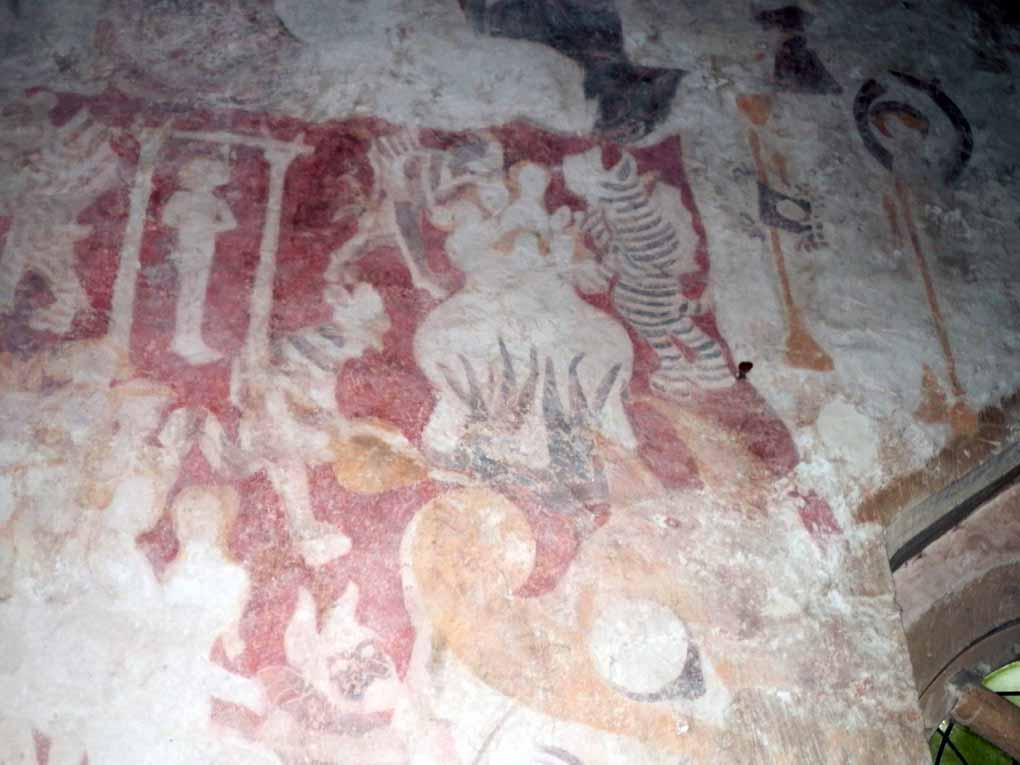 Link to more U3A church visits
Next: Stow on the Wold
All images on the website copyright of HettyHikes.co.uk