London
2nd November 2019                                                                                          All photos by Hetty
We spent the day at Greenwich and while it was raining we looked around the Visitor Centre near this splendid ship.
Cutty Sark was built in 1869 and was once the fastest freight ship in the world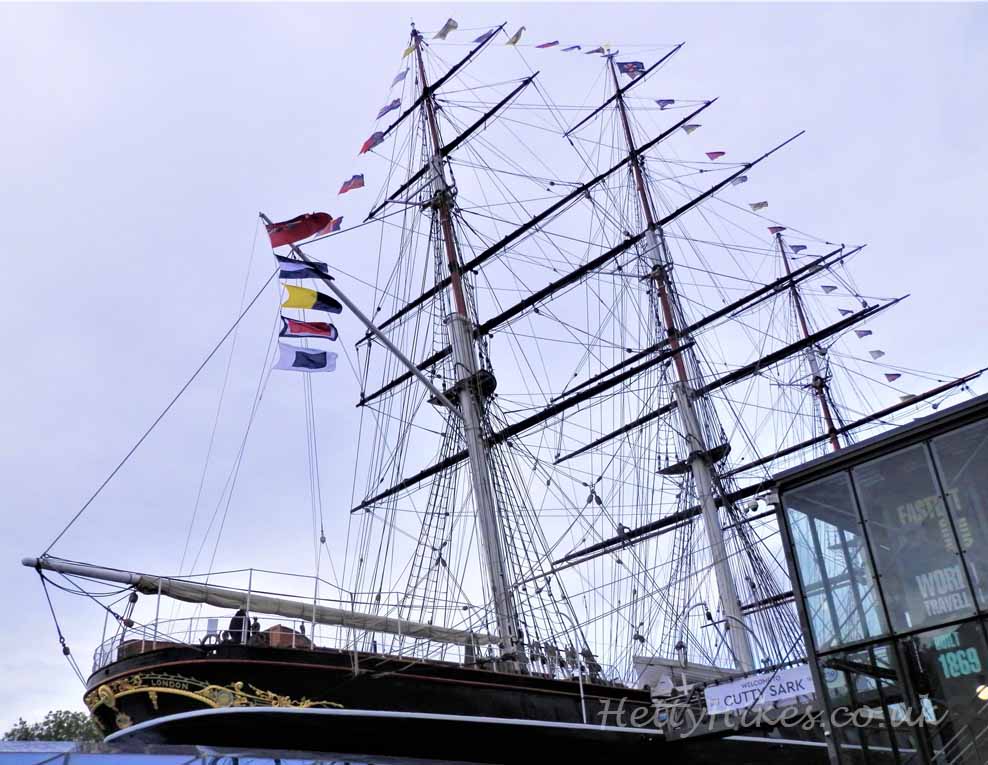 Entrance to the Old Royal Naval College, which was built as the Royal Hospital for Seamen in 1694. There was a Tudor palace here before that.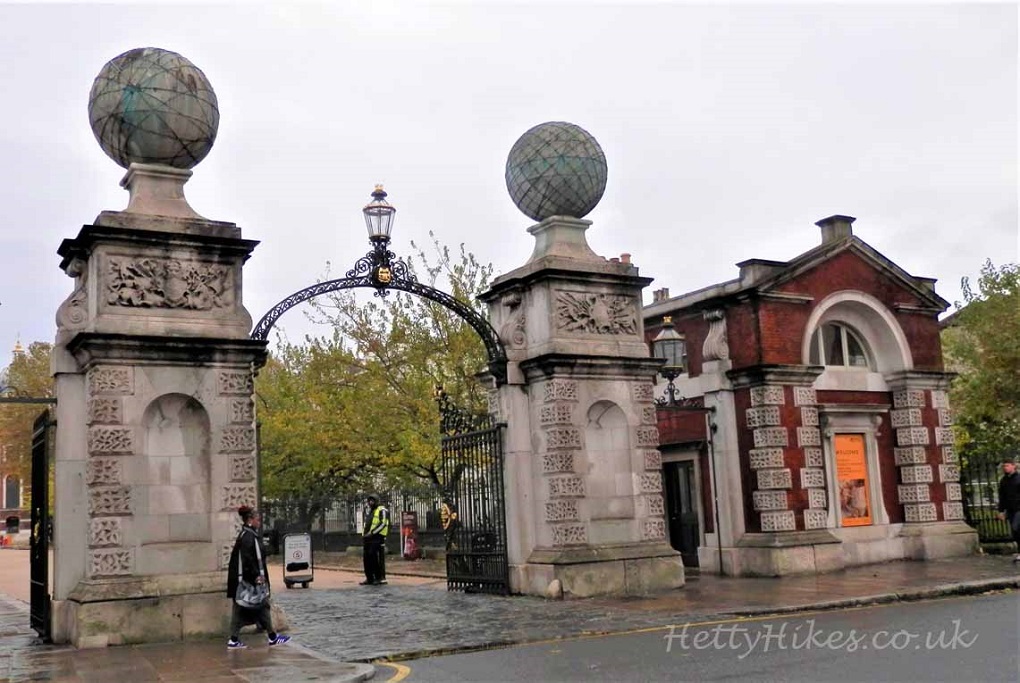 The buildings are very grand and, as they are in the style of buildings in Paris, they are often used in films.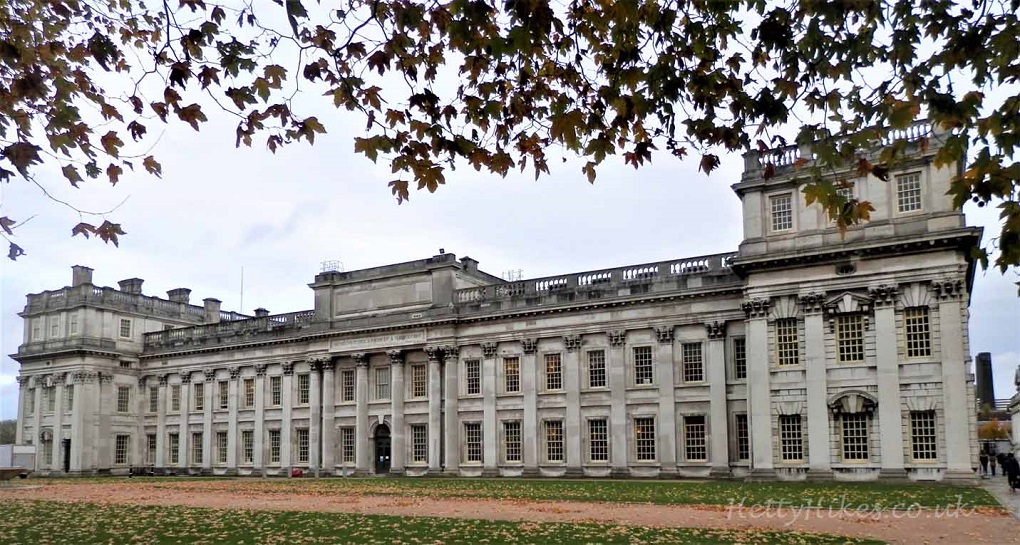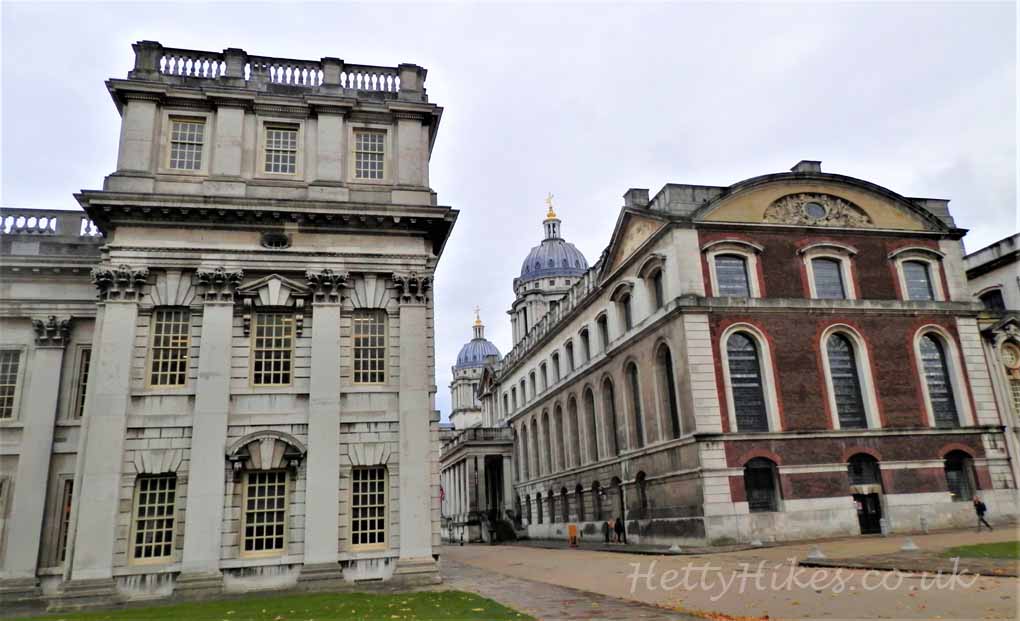 Dolphin Fountain 1850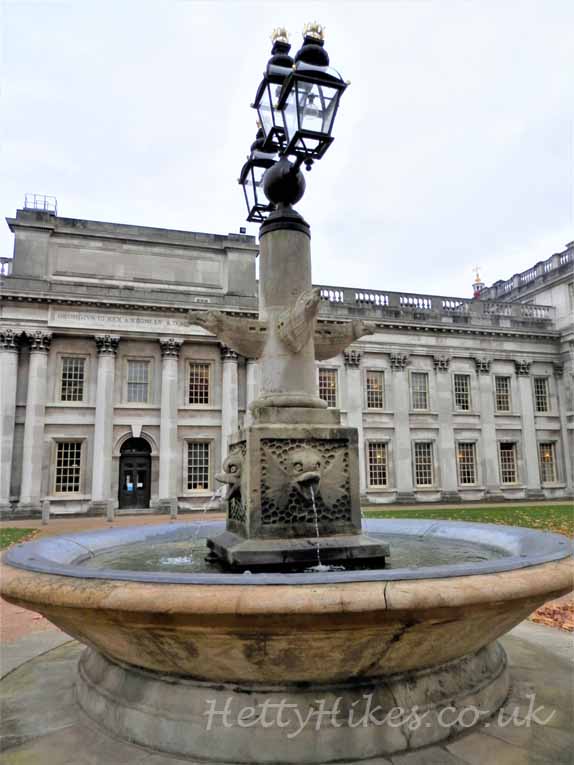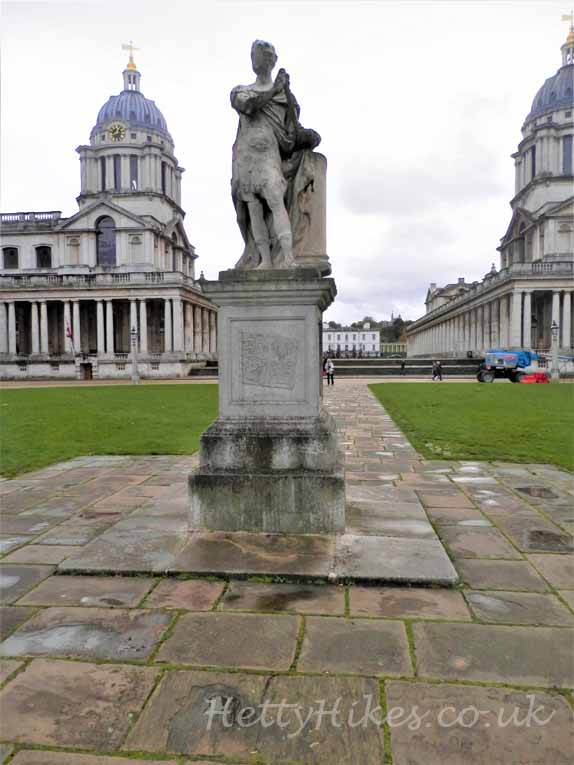 Sir Christopher Wren designed buildings here as well as rebuilding churches in London after the Great Fire. The double columns harmonise buildings that were built at different times between 1696 and 1751.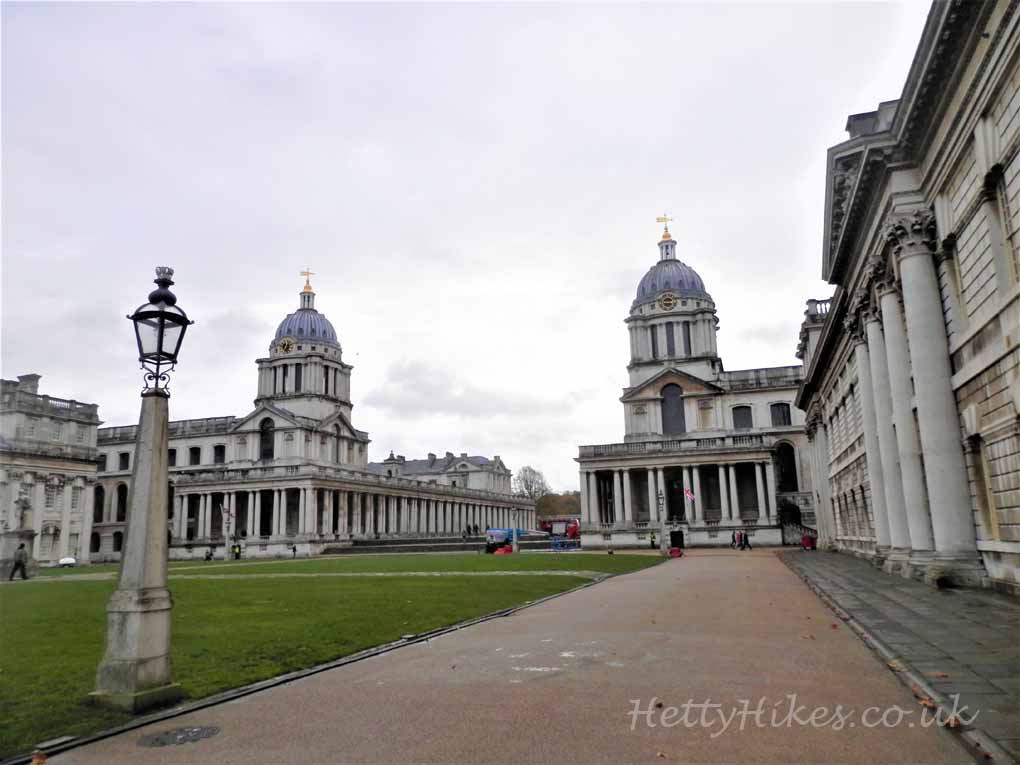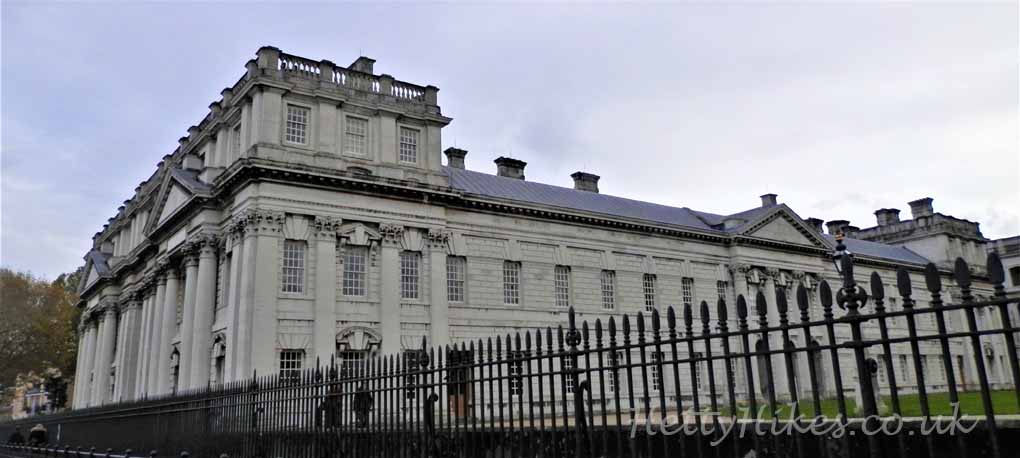 Gate to the Thames
The O2 Arena (centre back) is on the same side of the river as Greenwich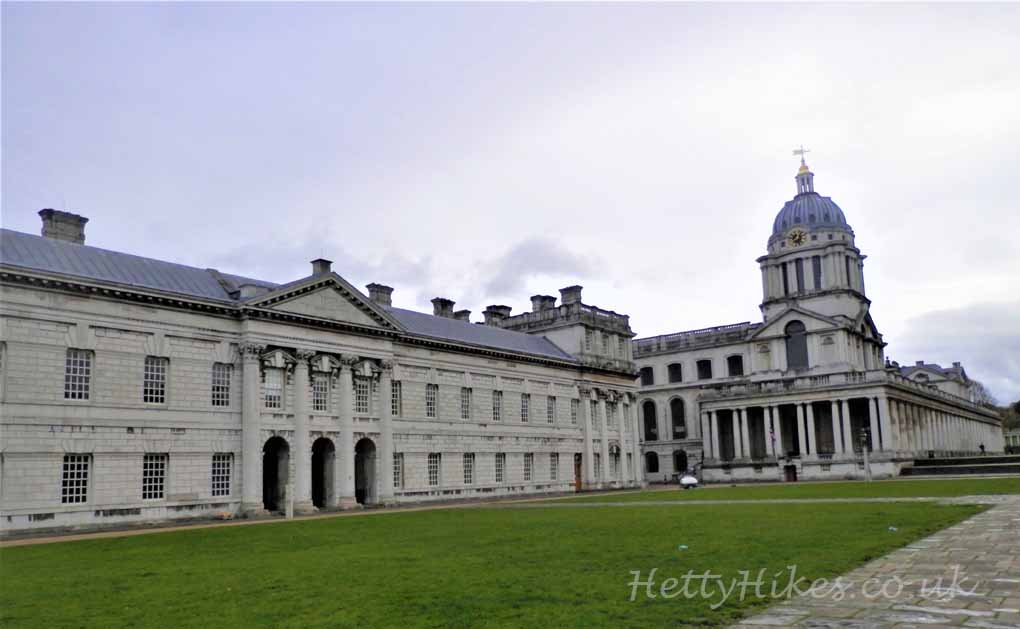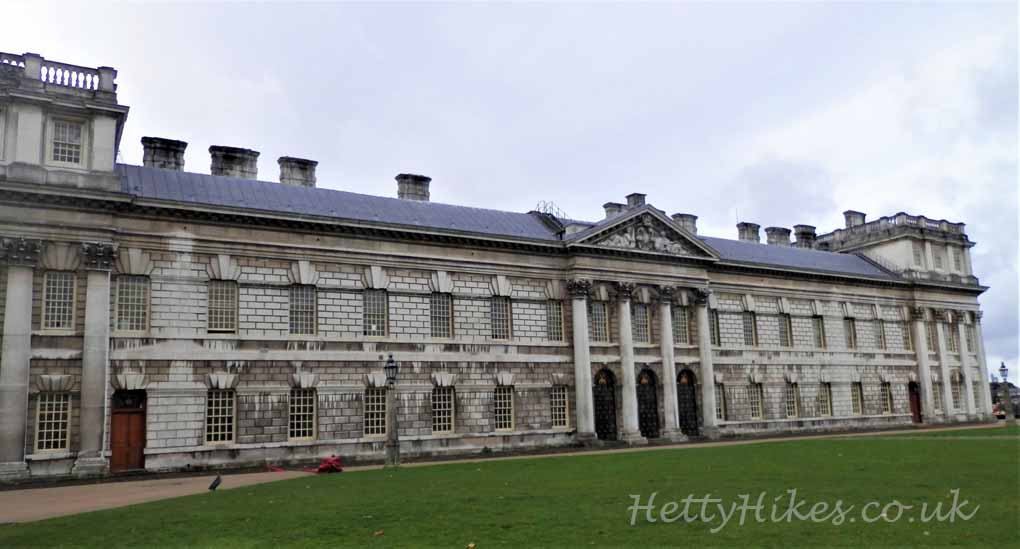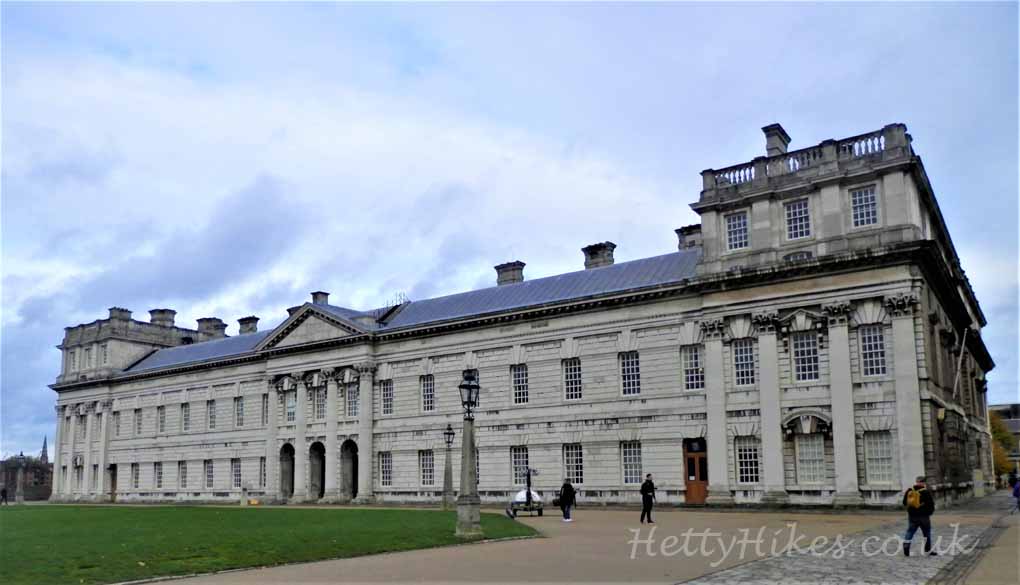 The stonemasonry has a lot of decoration
The chapel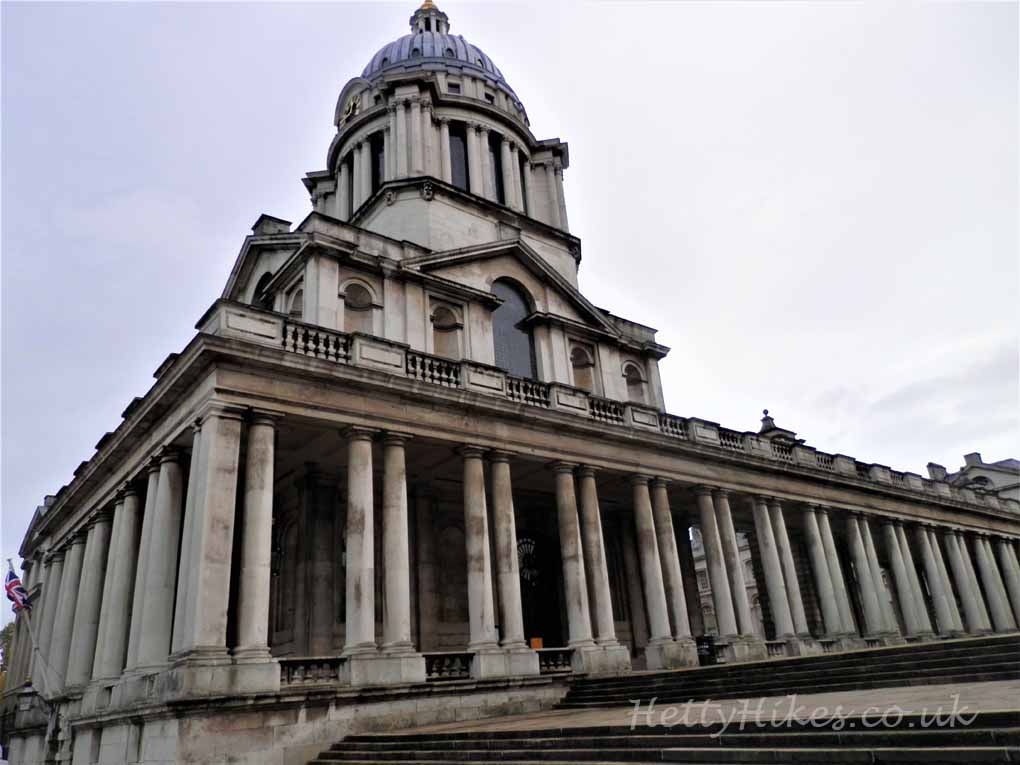 In the Chapel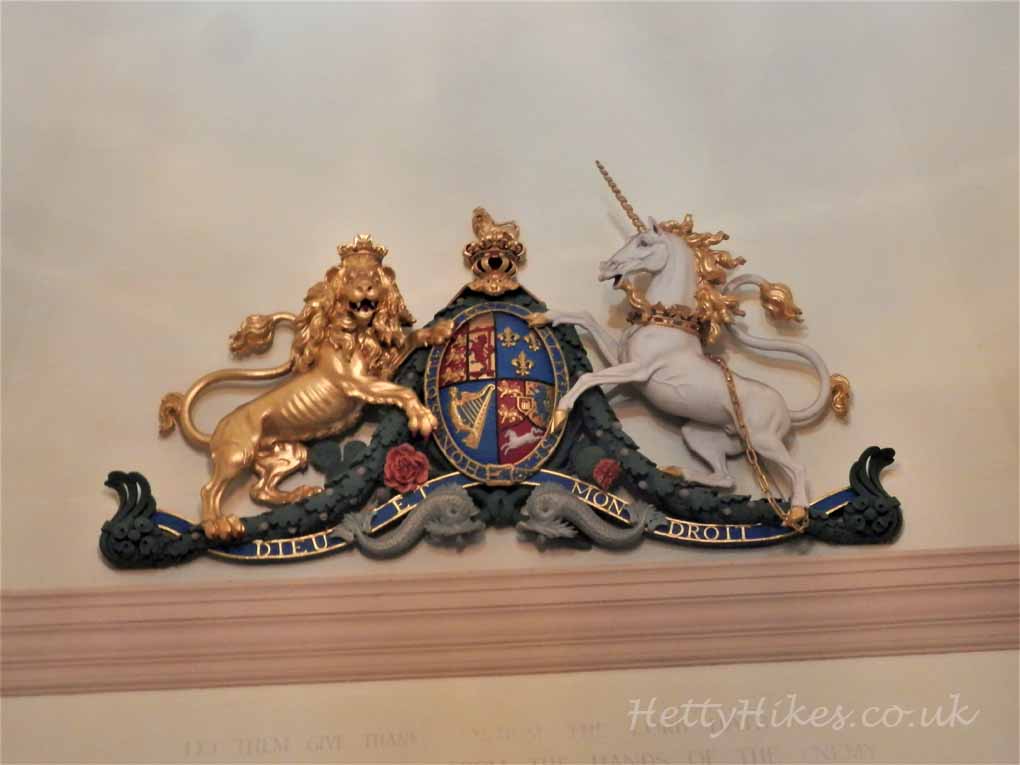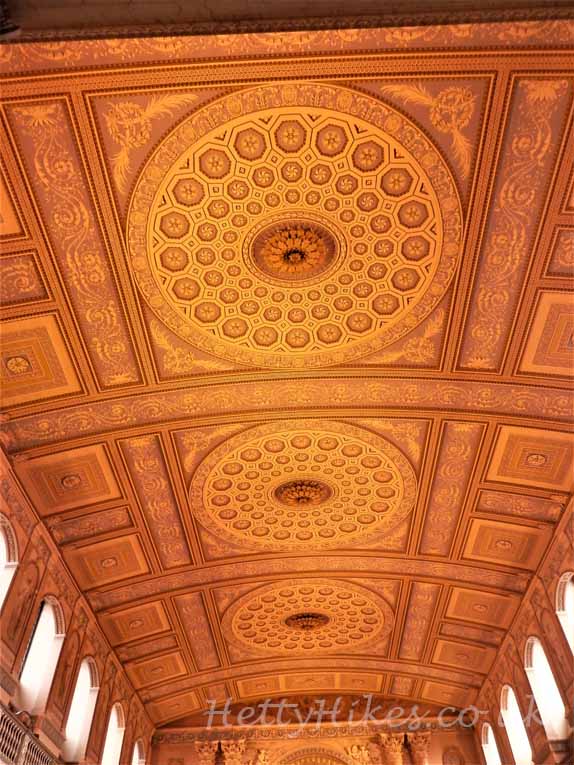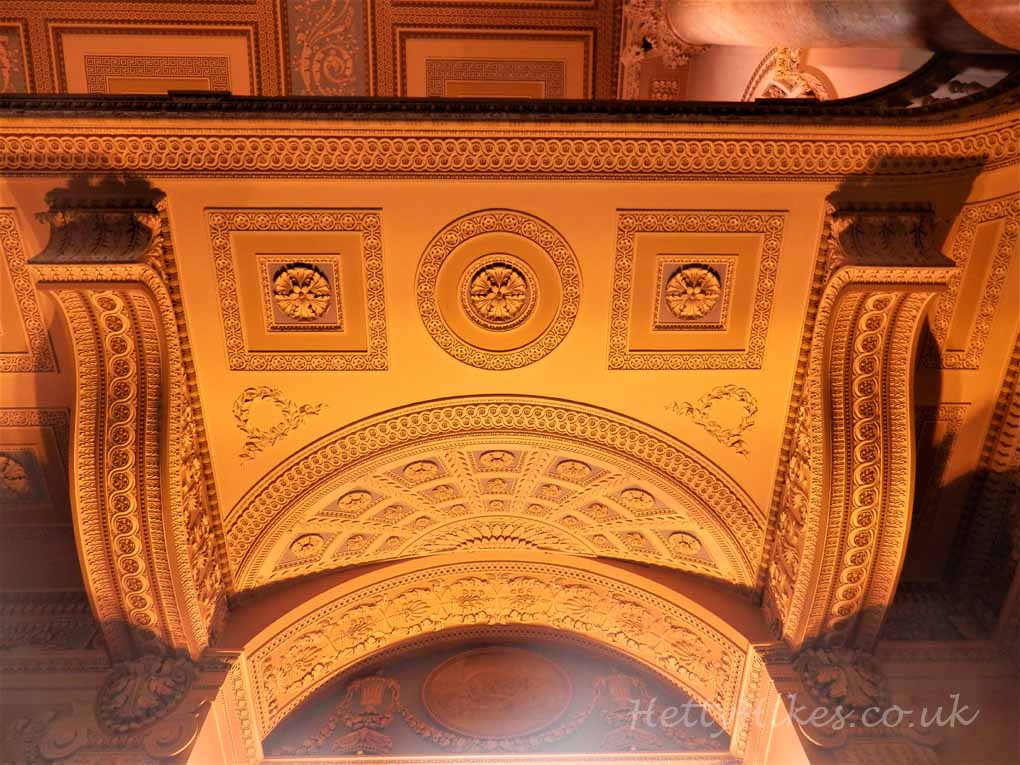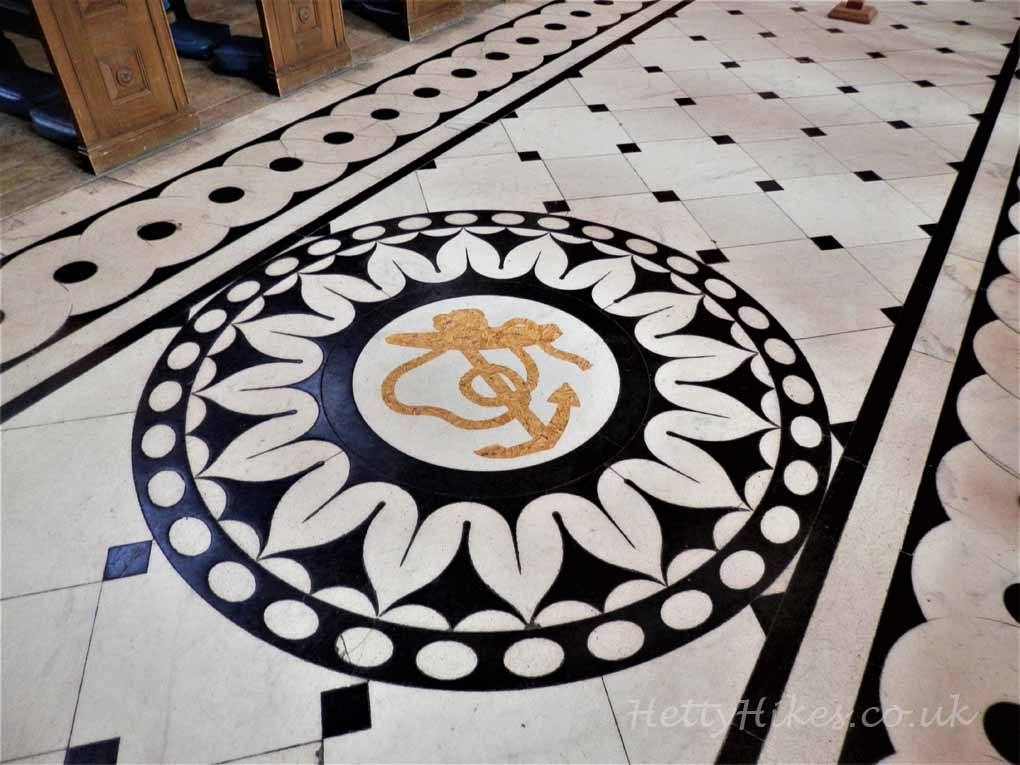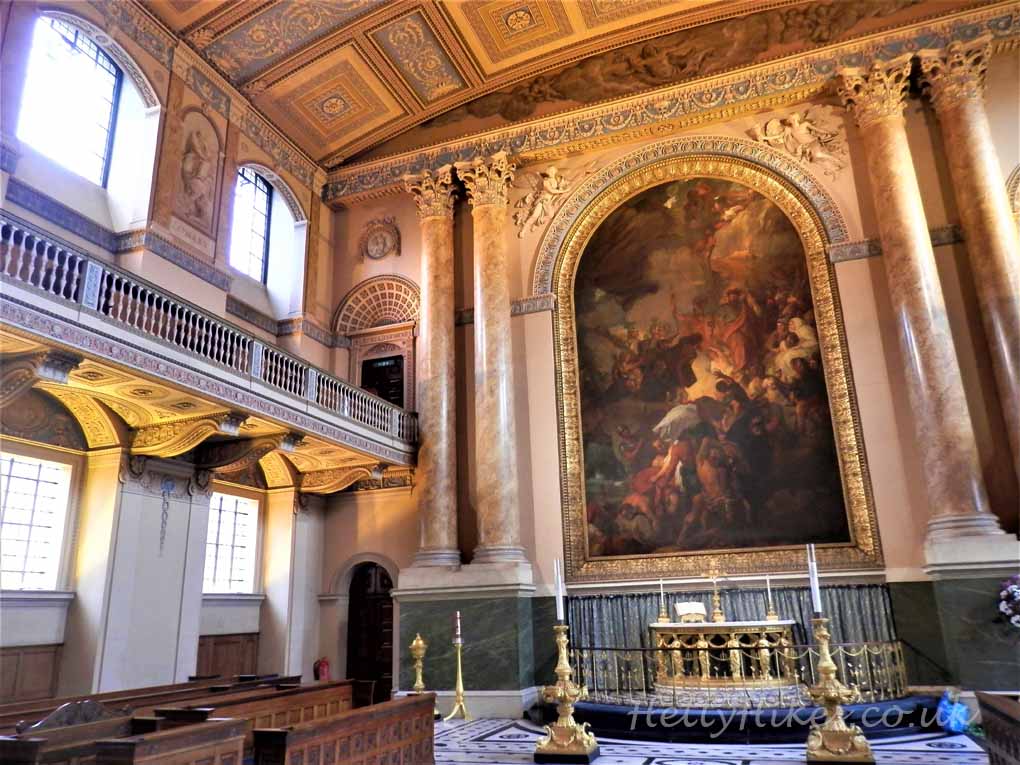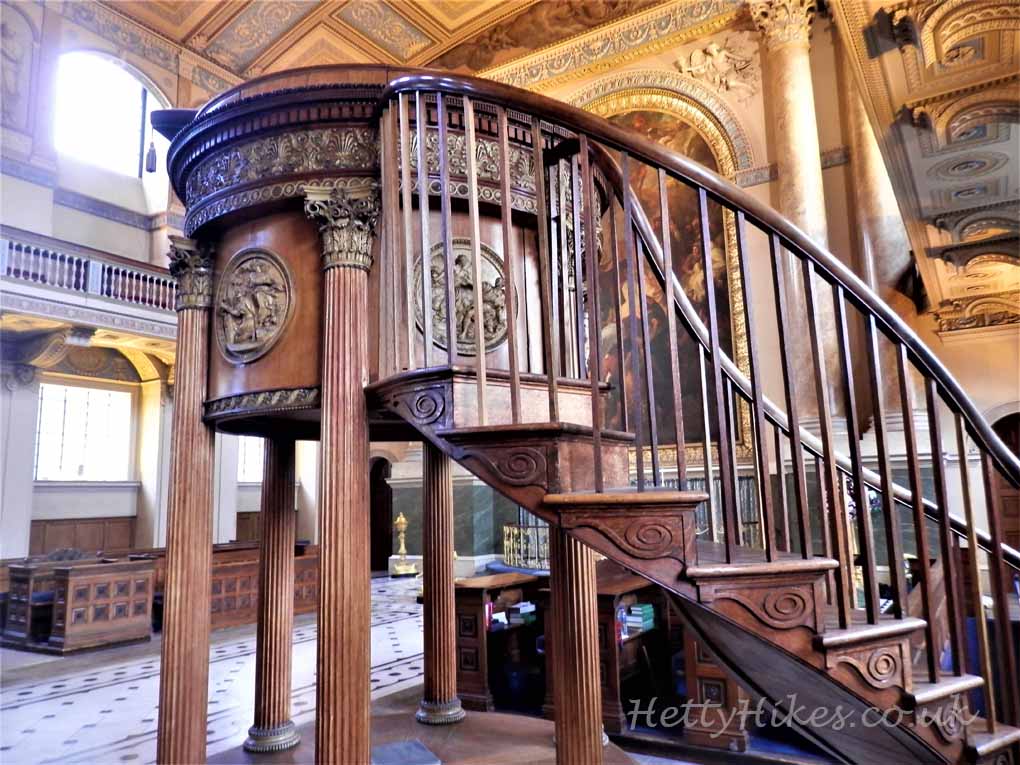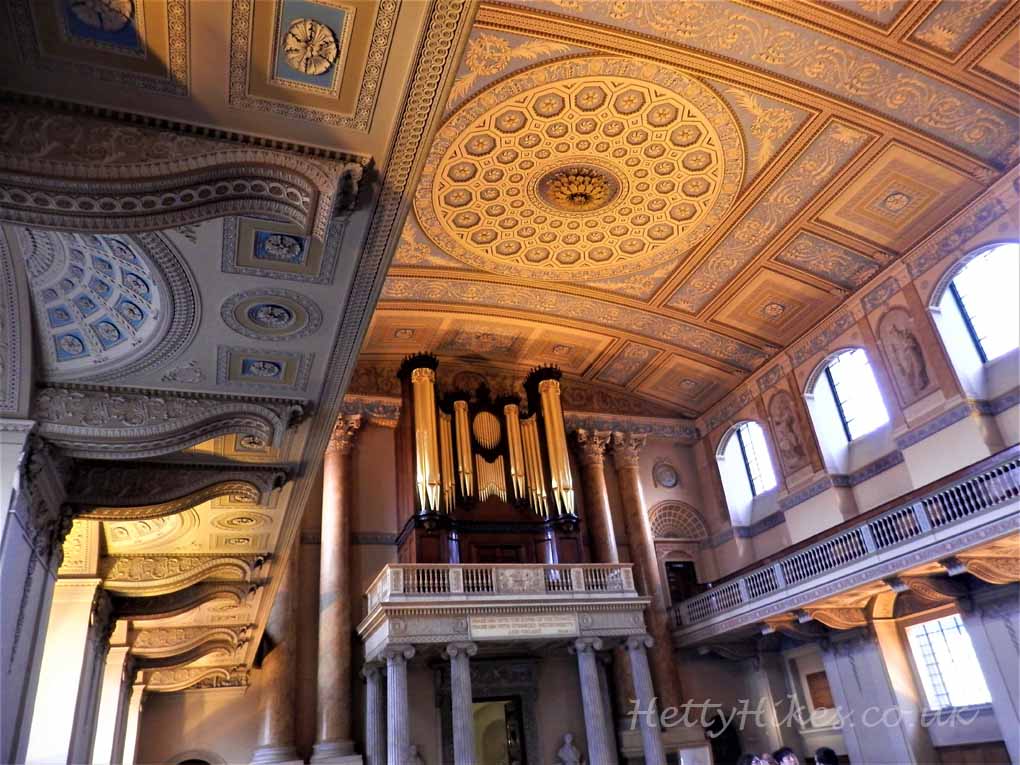 The Painted Hall in 2012 (we didn't go in this time)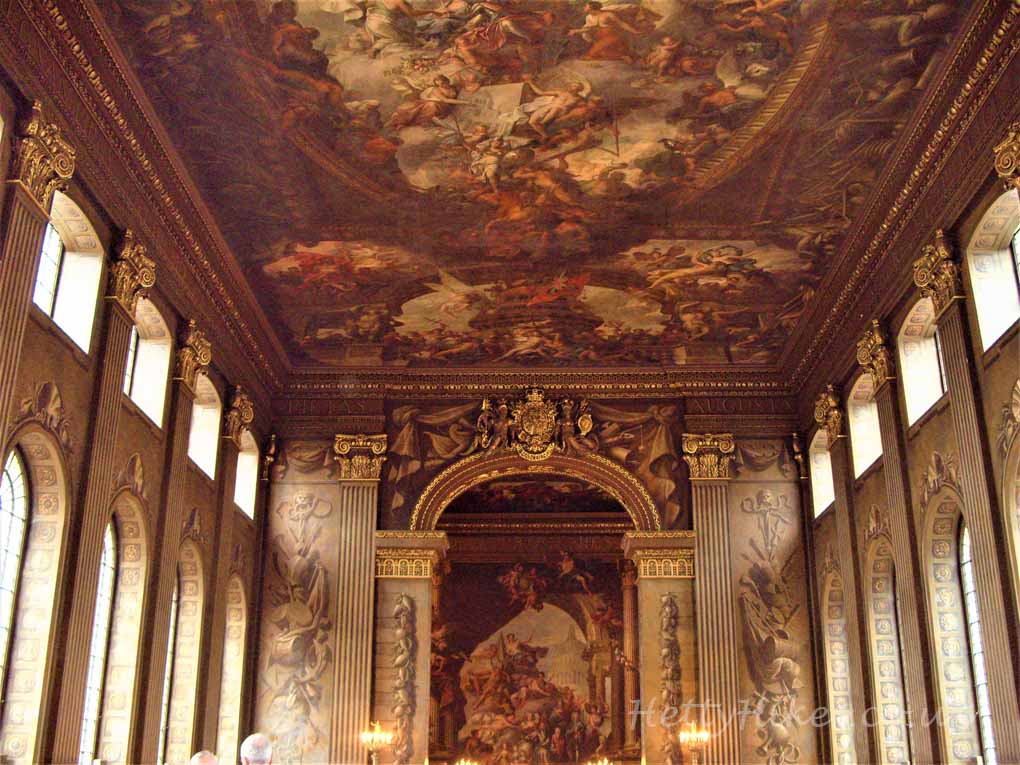 The Queen's House – we'll go in later – with the Royal Observatory behind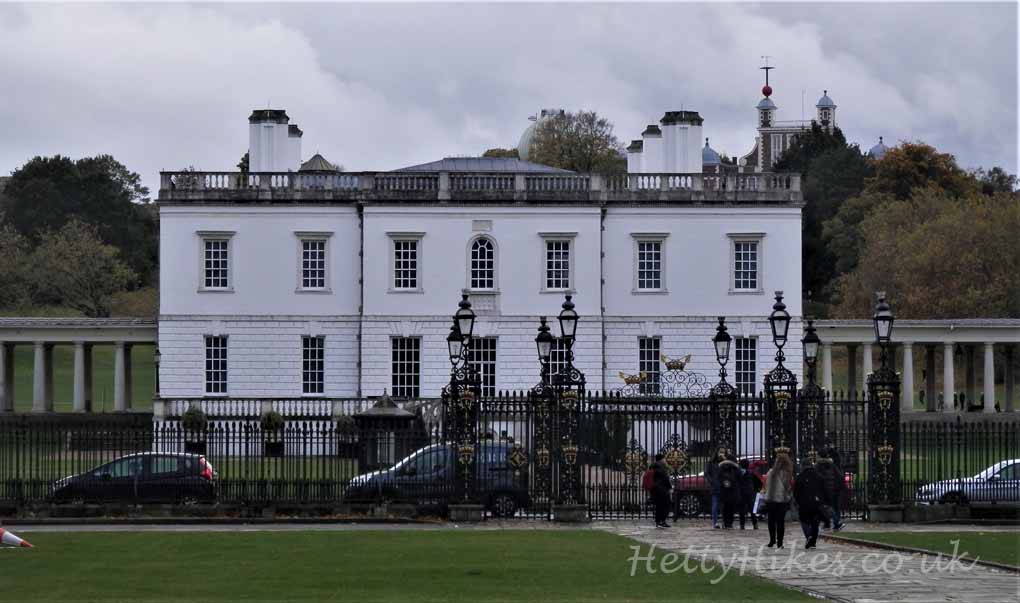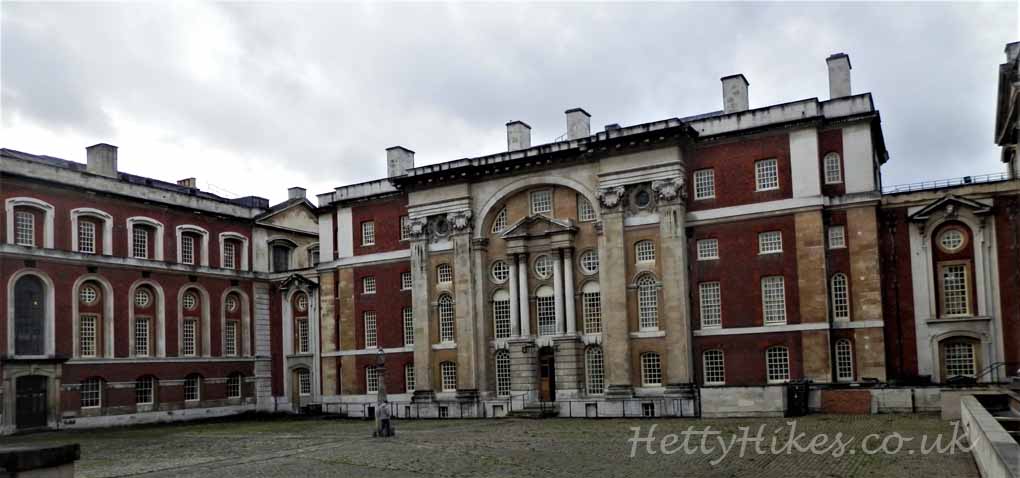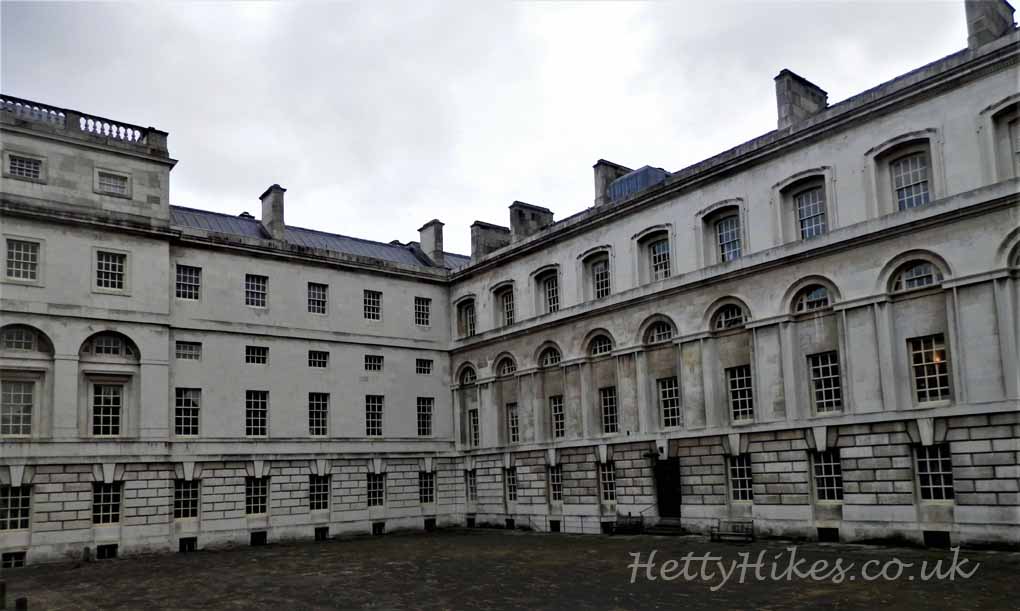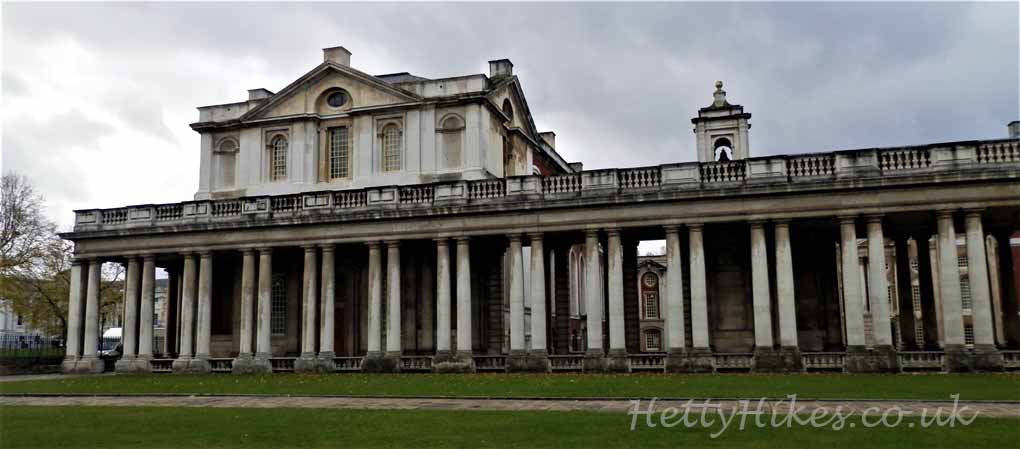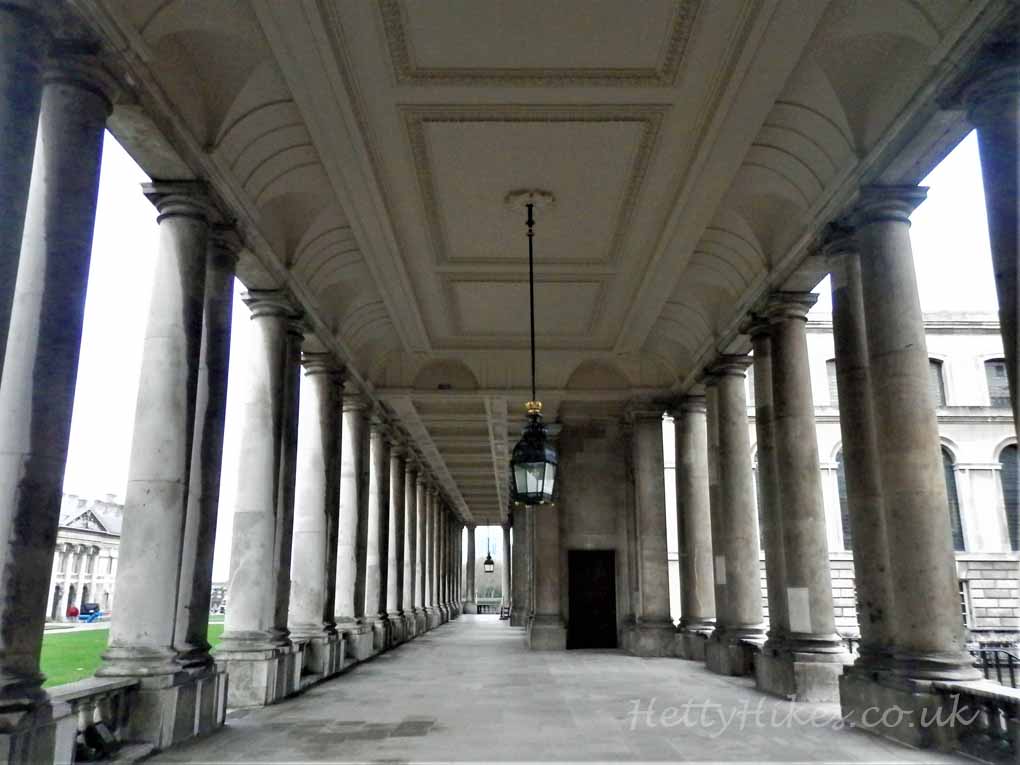 More fancy gates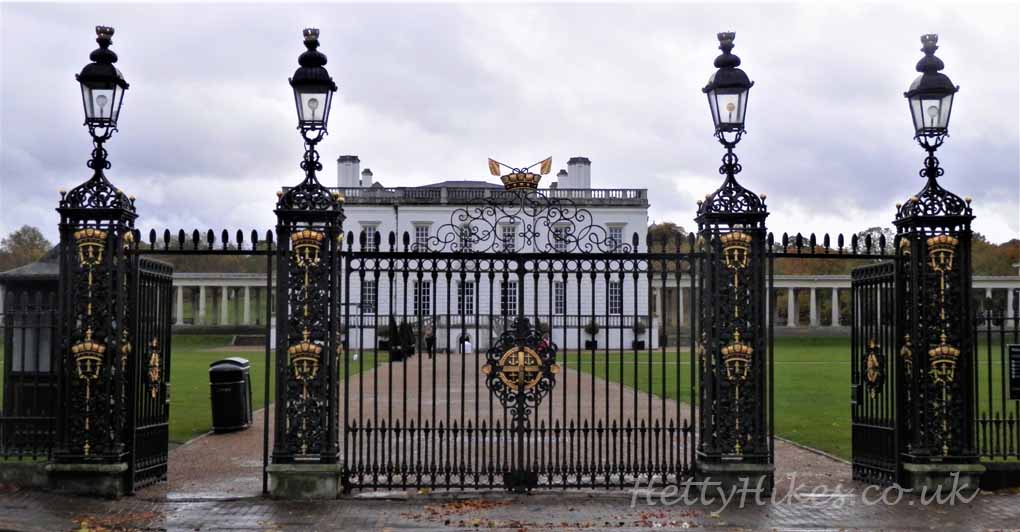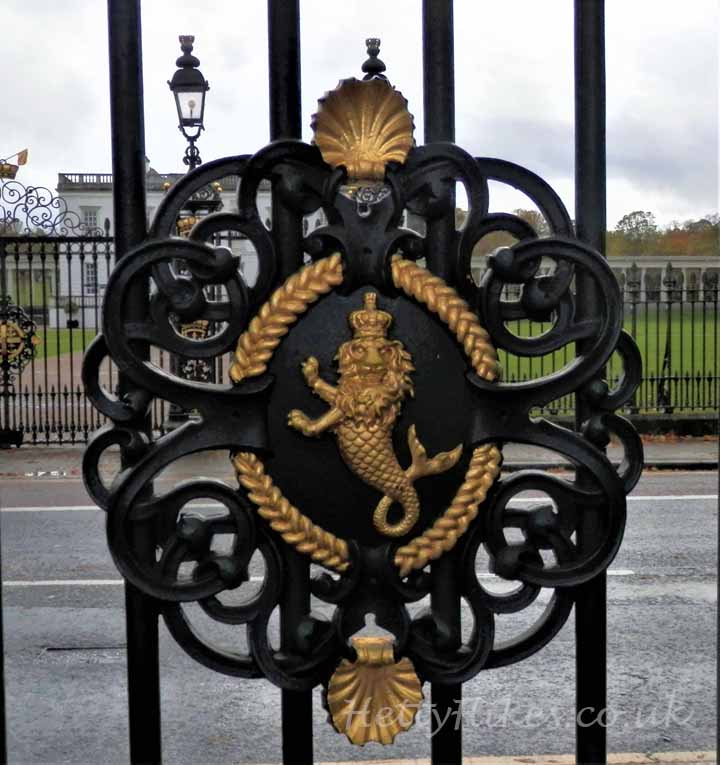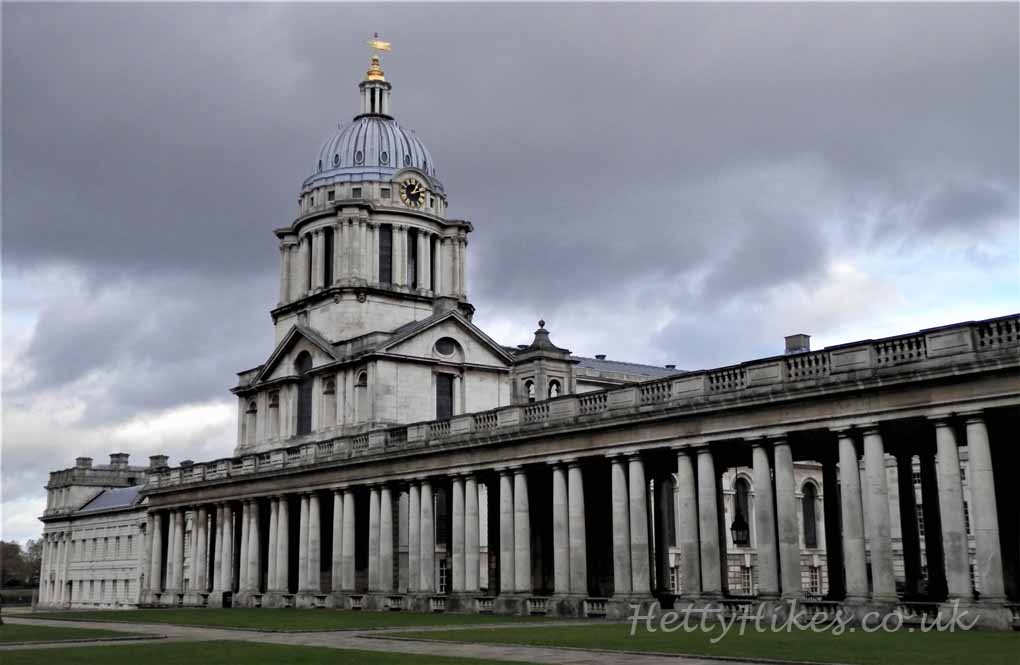 This pediment is a tribute to Nelson winning the battle of Trafalgar in 1805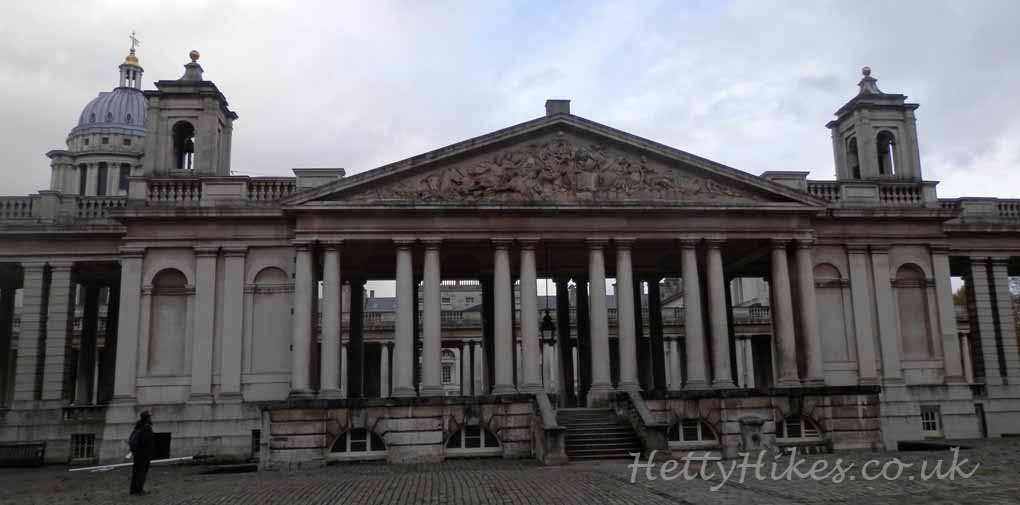 Under this arcade the flowers are all different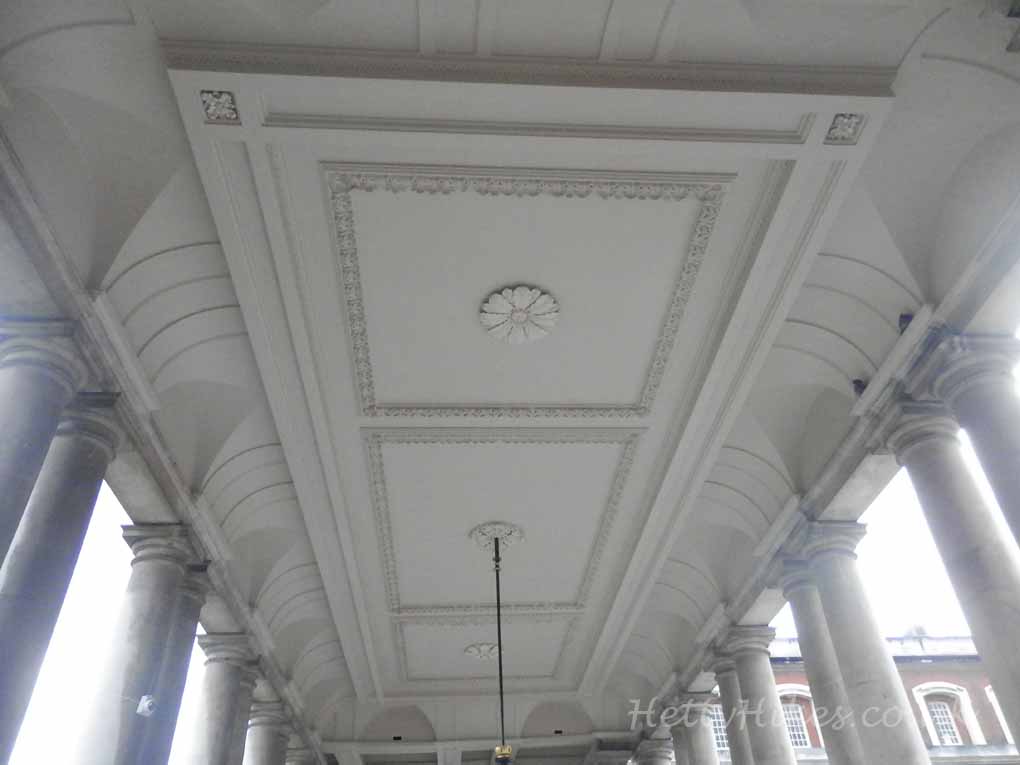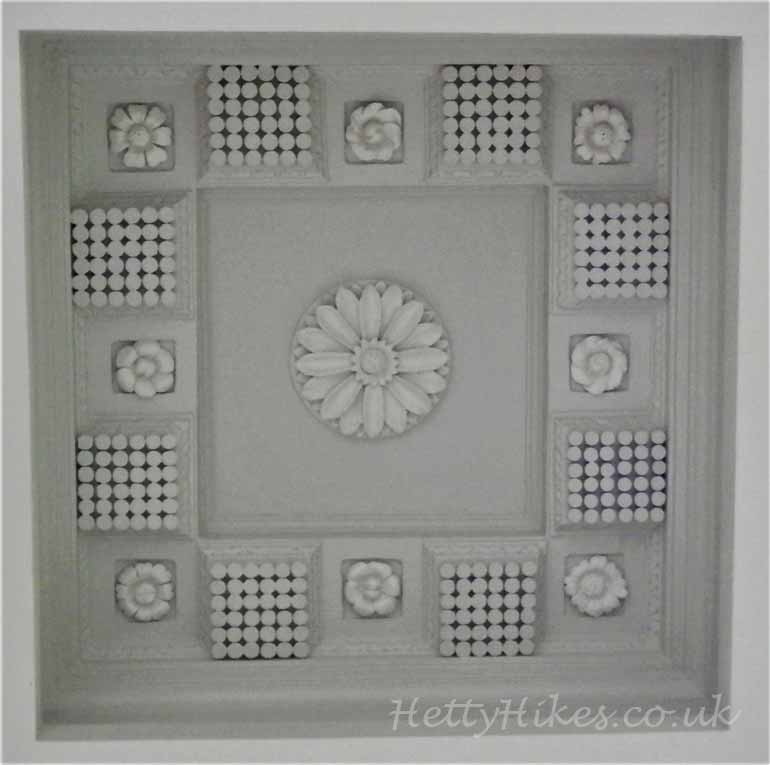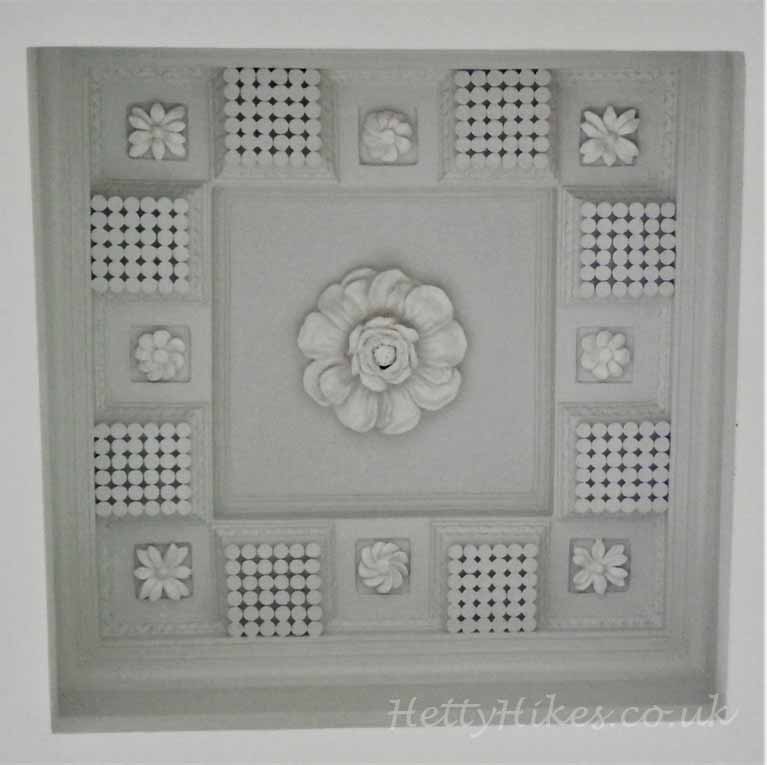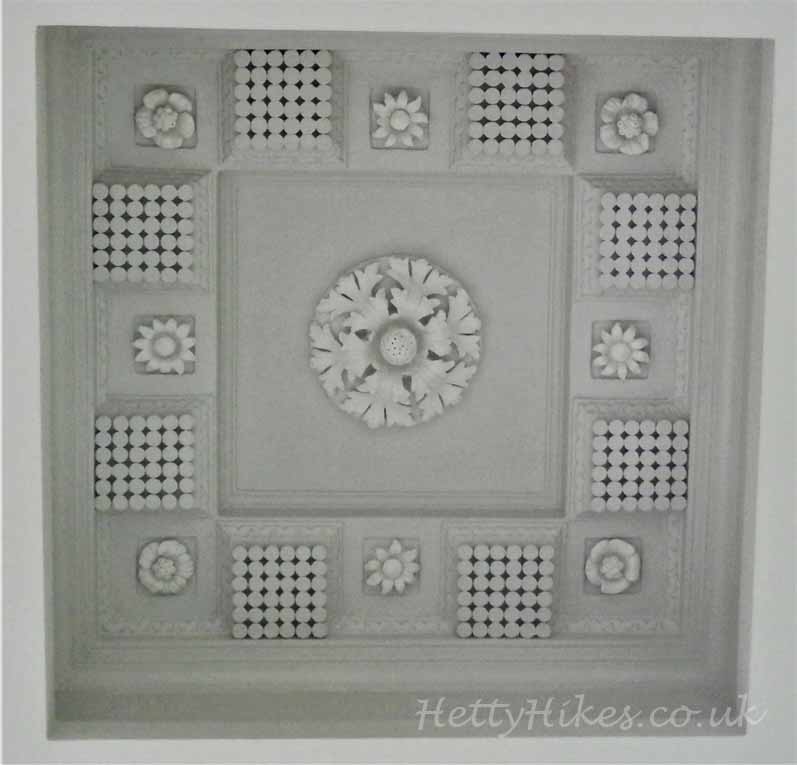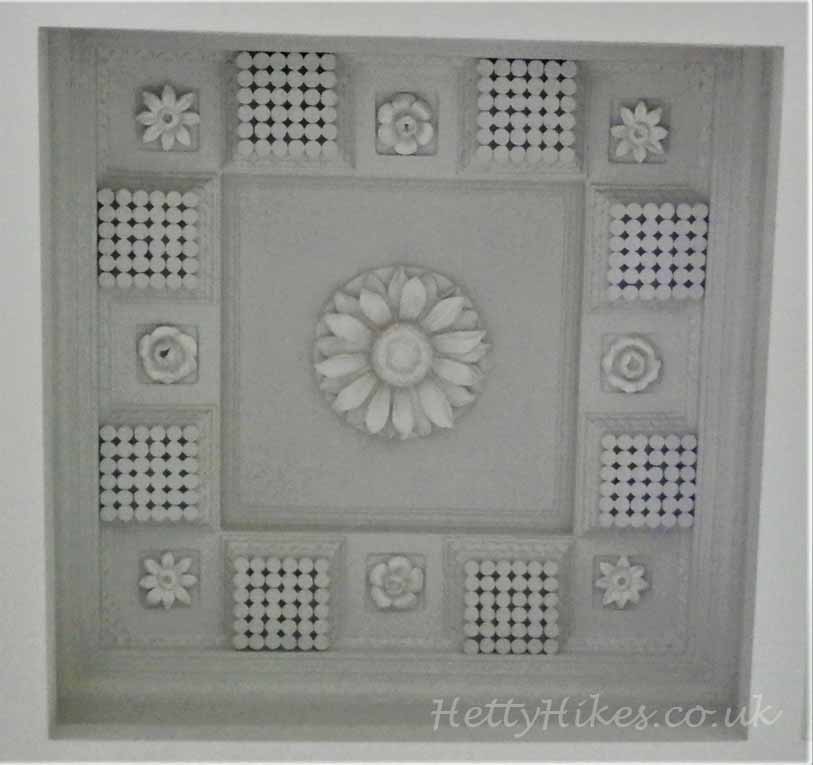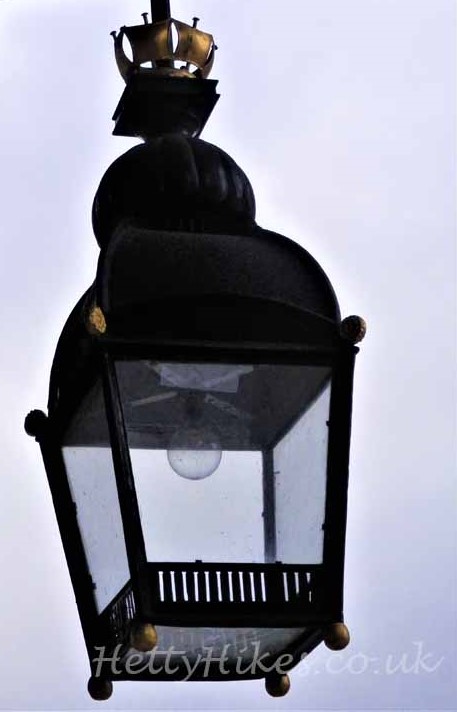 How it used to look – the four courtyards still look the same now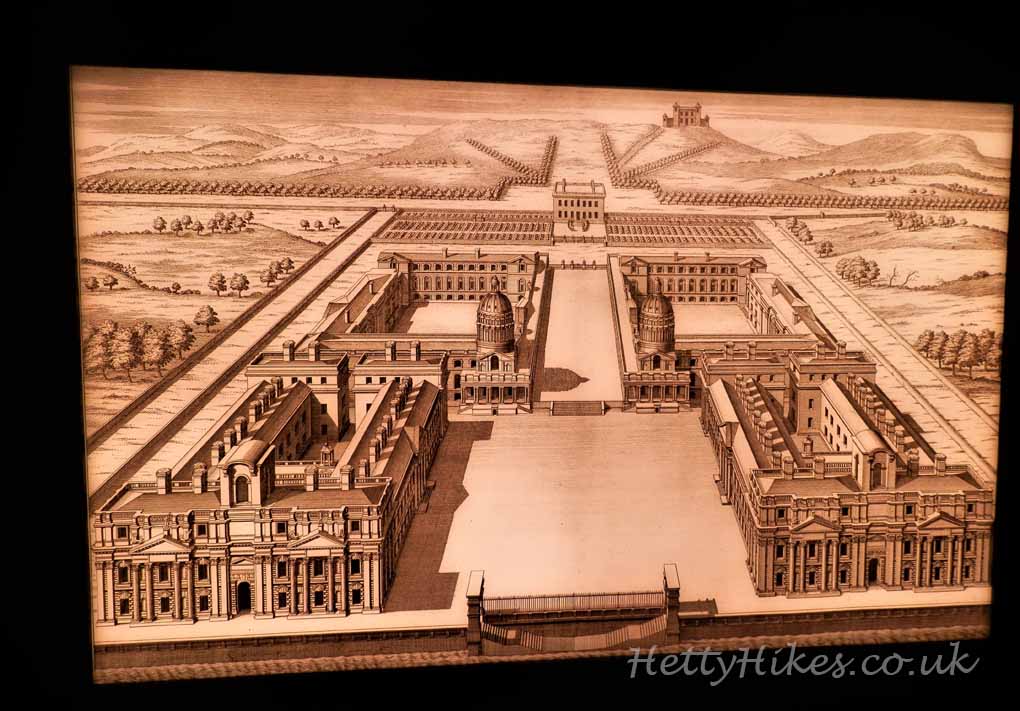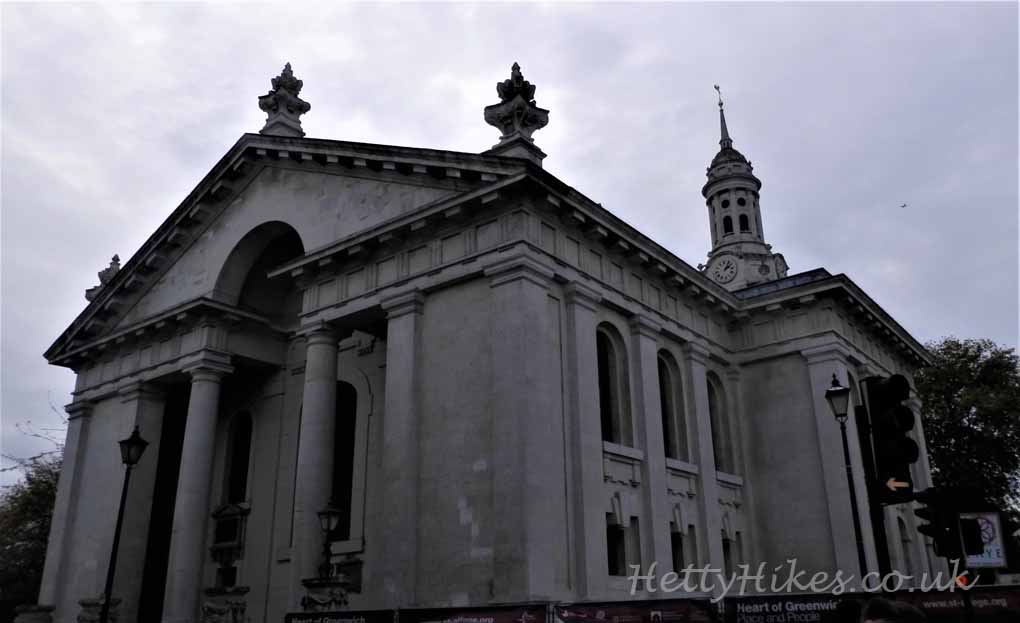 After lunch in Greenwich Market we went through these gates into Greenwich Park

We walked up to the Royal Observatory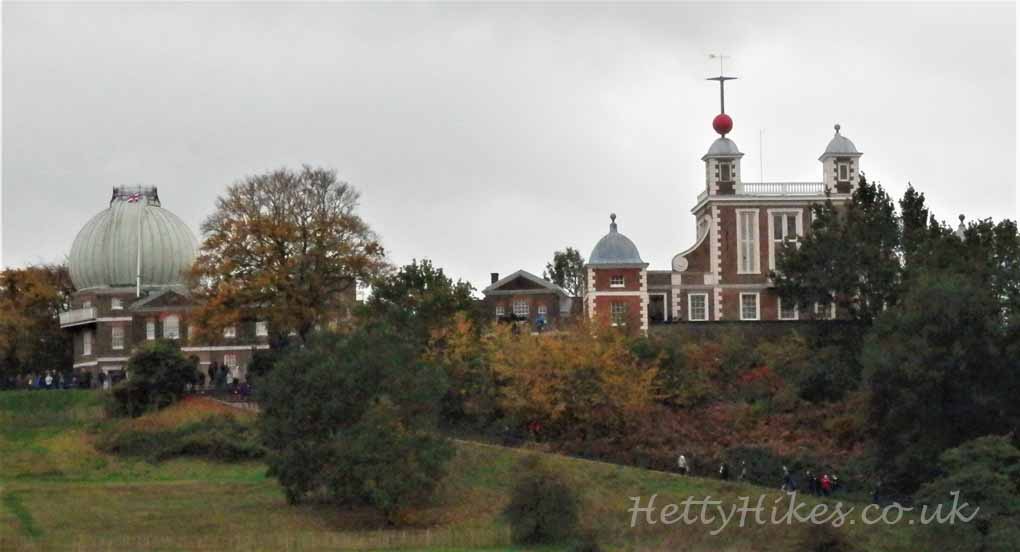 The Royal Observatory was founded in 1675 and has the Meridian Line = 0 degrees longitude, which was agreed as the prime meridian for the world in 1884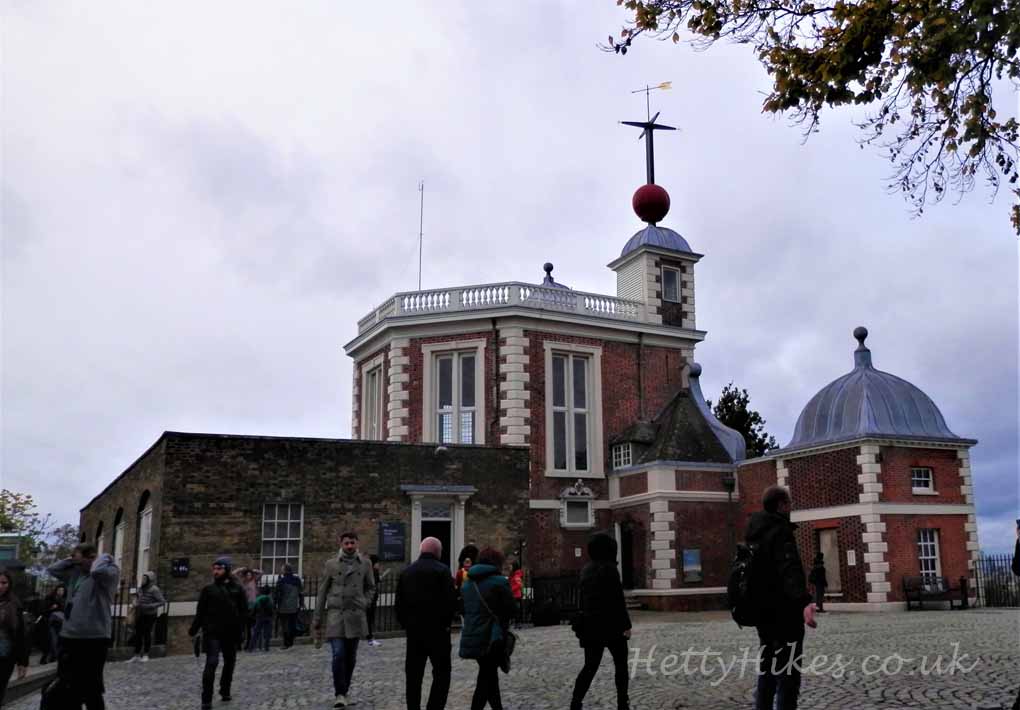 Twenty-four hour clock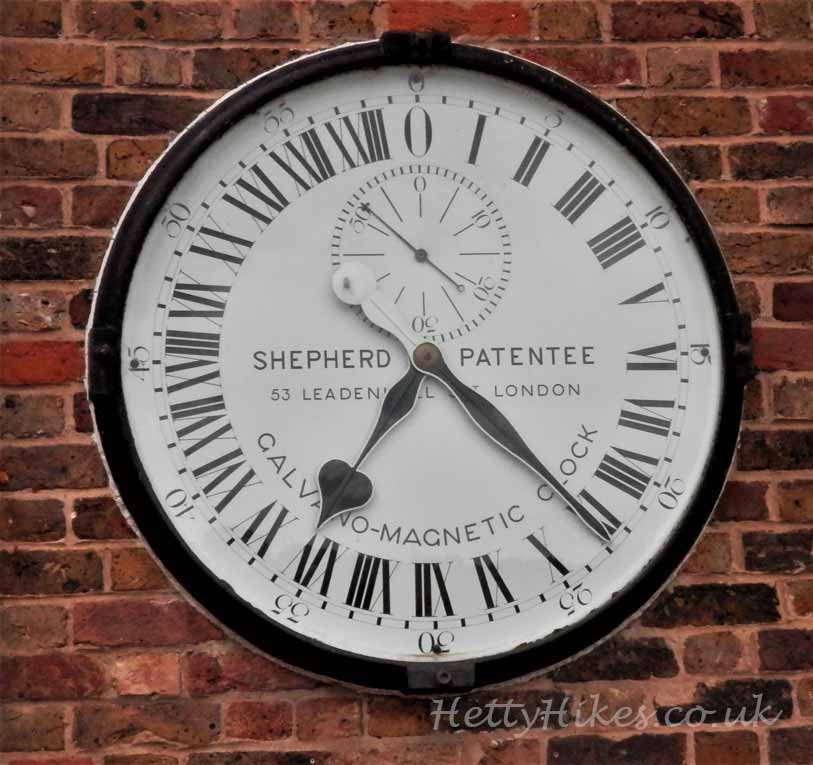 Standard measures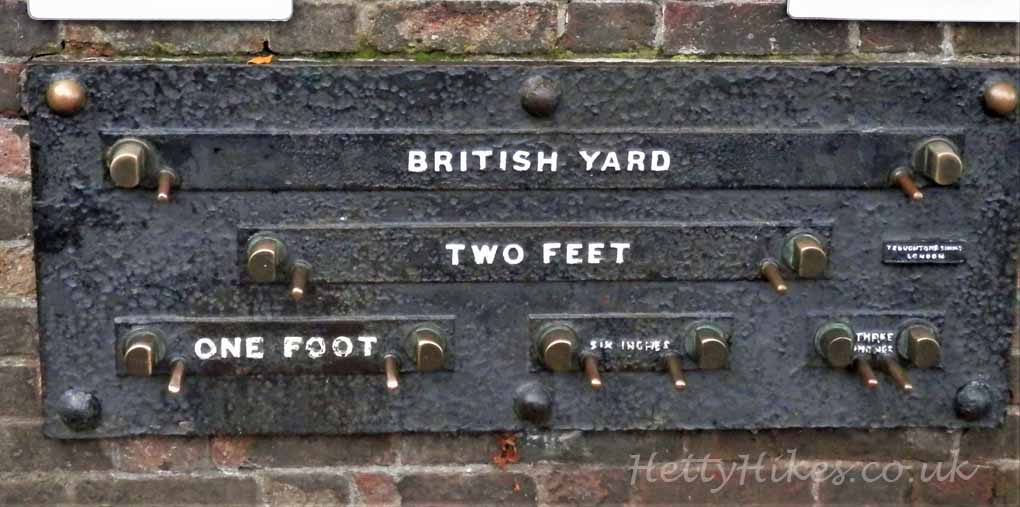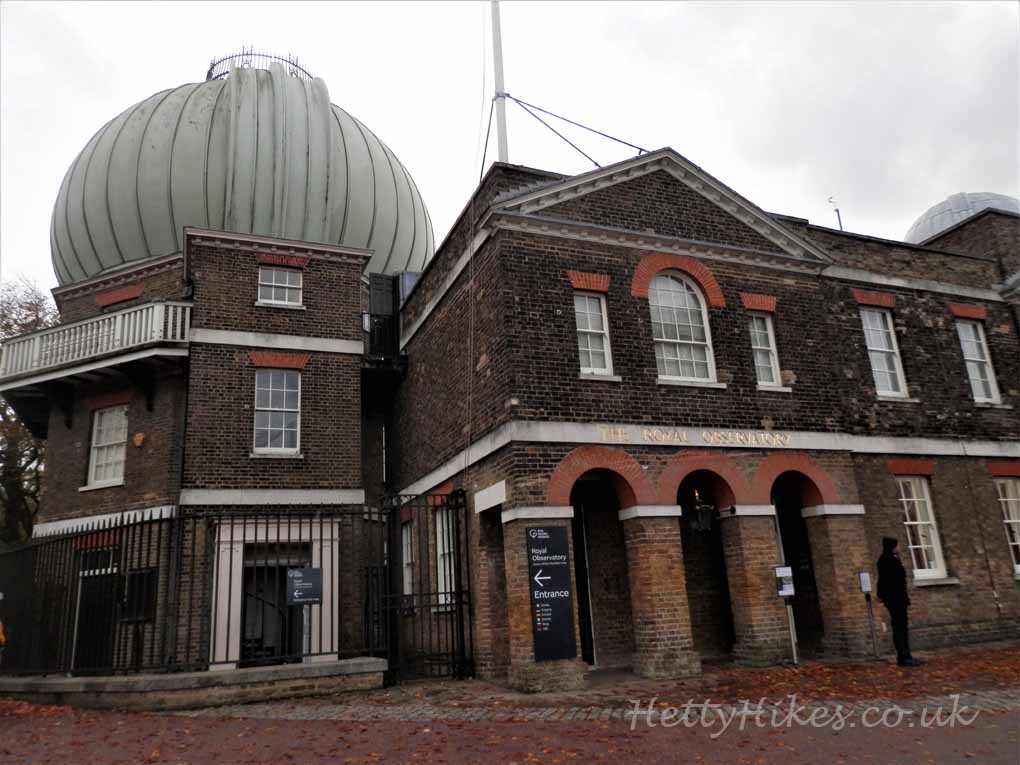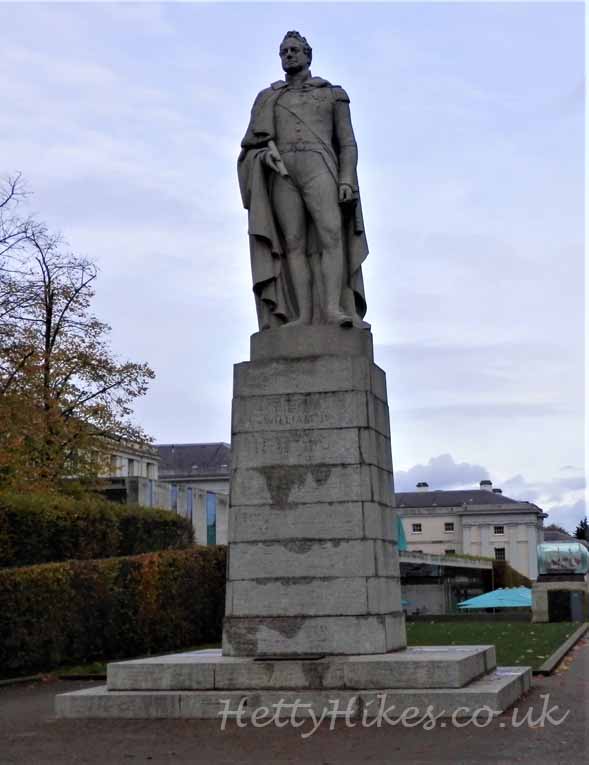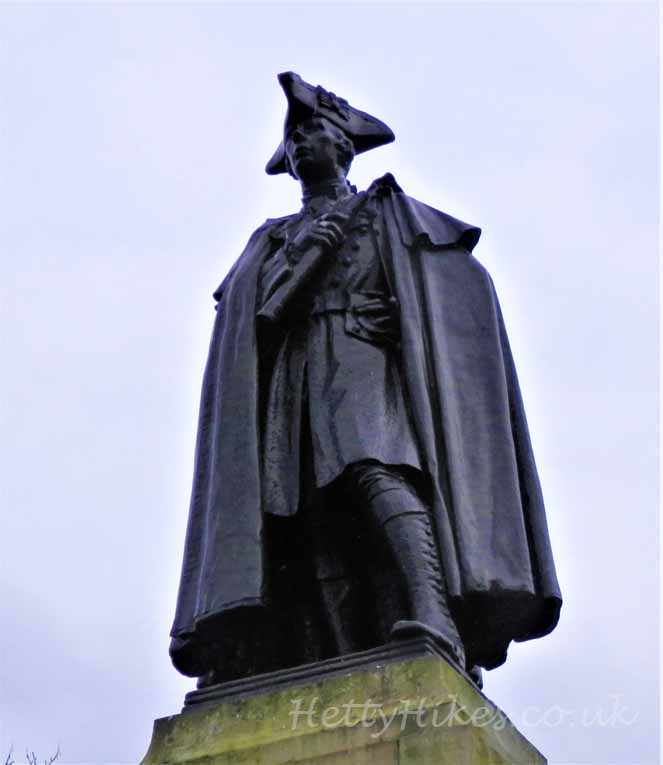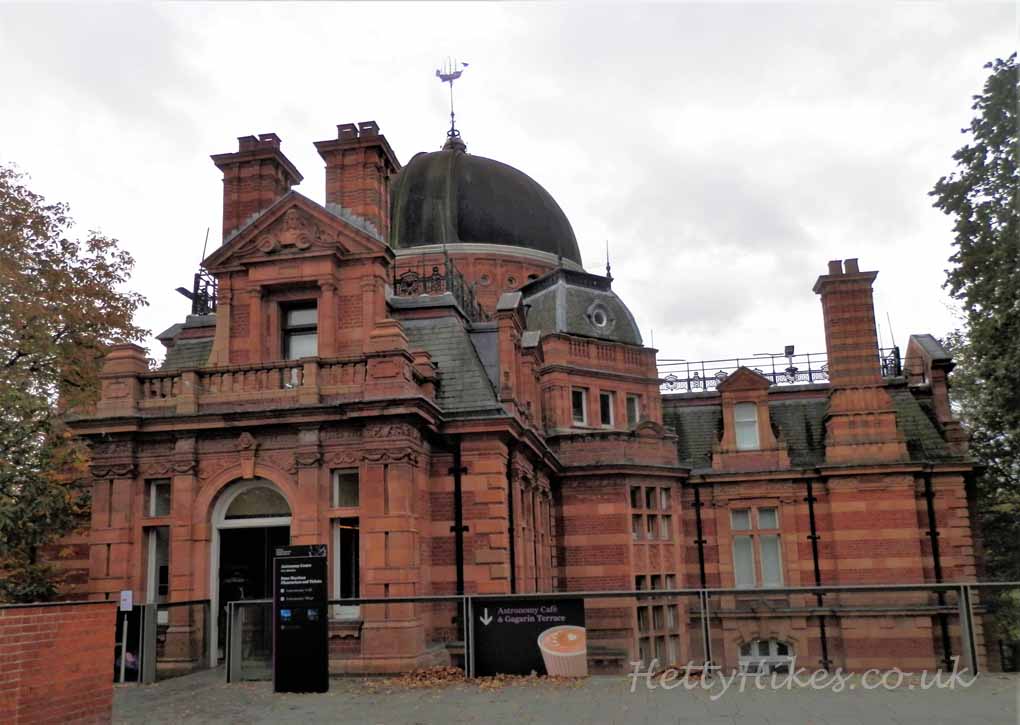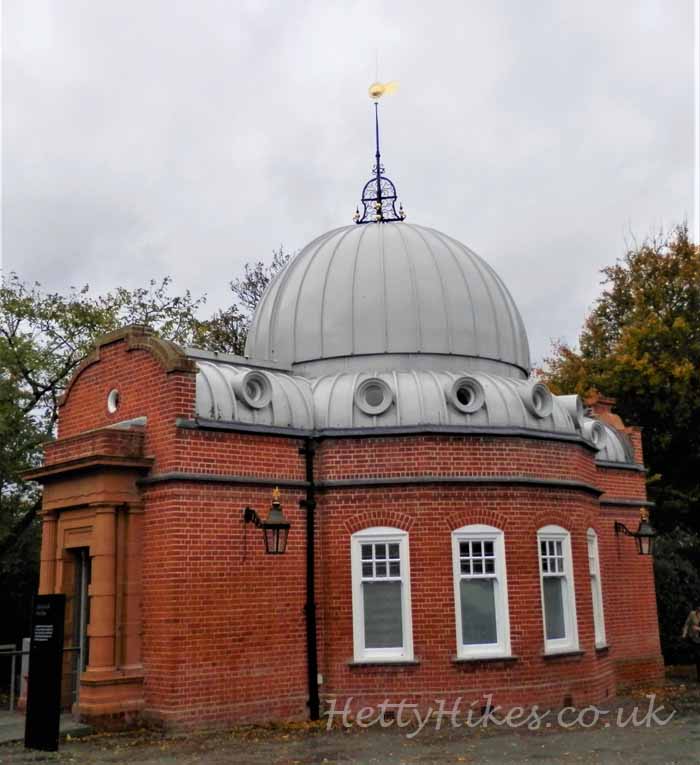 The view from the observatory (click the picture to enlarge)

We waked down through Greenwich Park to the Queen's House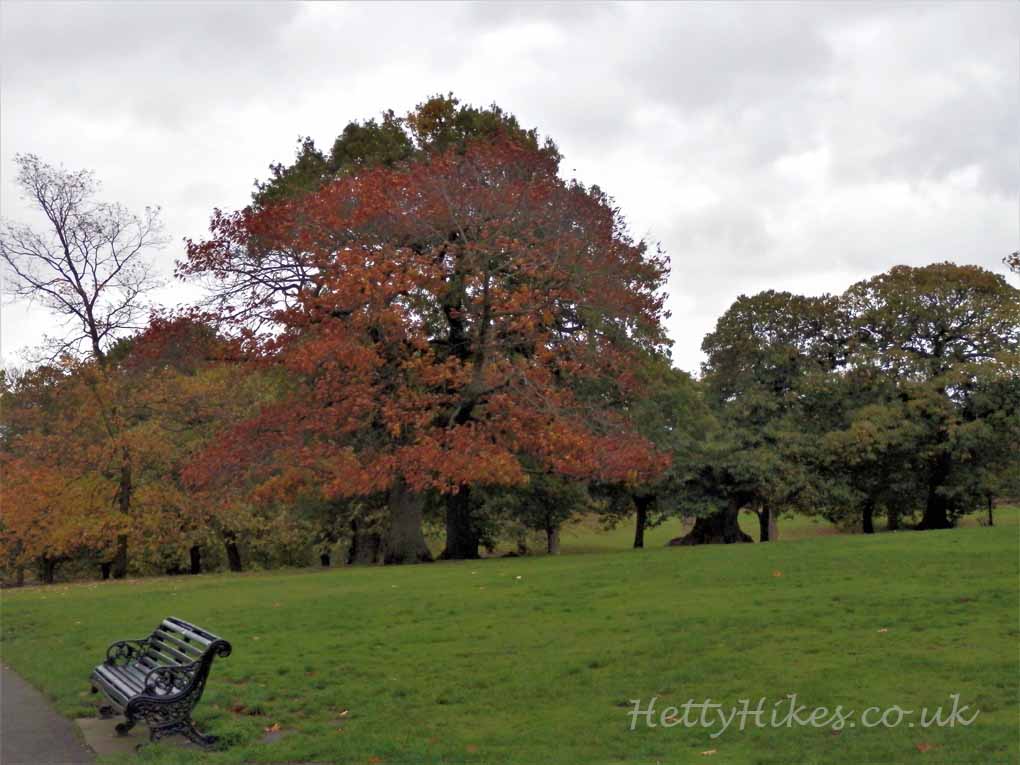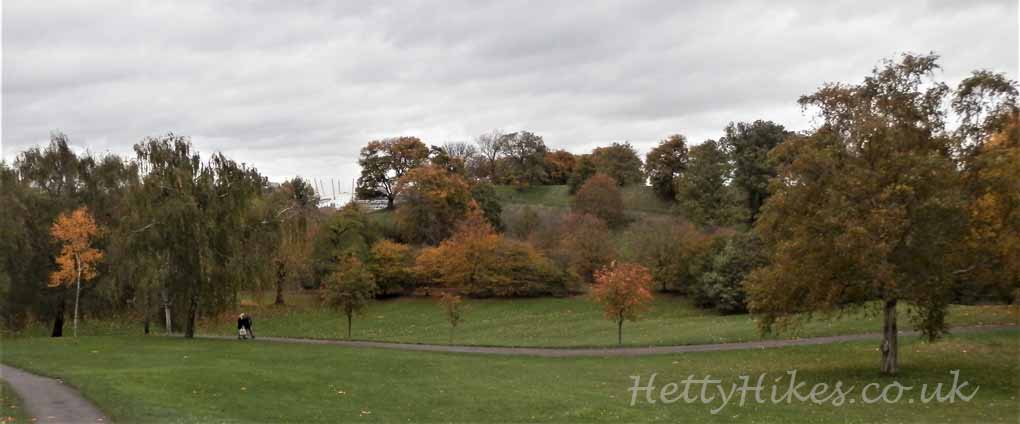 The Queen's House was built  over a road – now a colonnade – and has three bridges to connect the upper floor. It was started in 1616 for King James I's wife, Anne of Denmark who died in 1619, and finished in 1636  for Charles I's wife Henrietta Maria, just before the Civil War (1642). This new Classical design was brought to England by Inigo Jones after travelling in Italy.
The first self-supporting spiral stair in Britain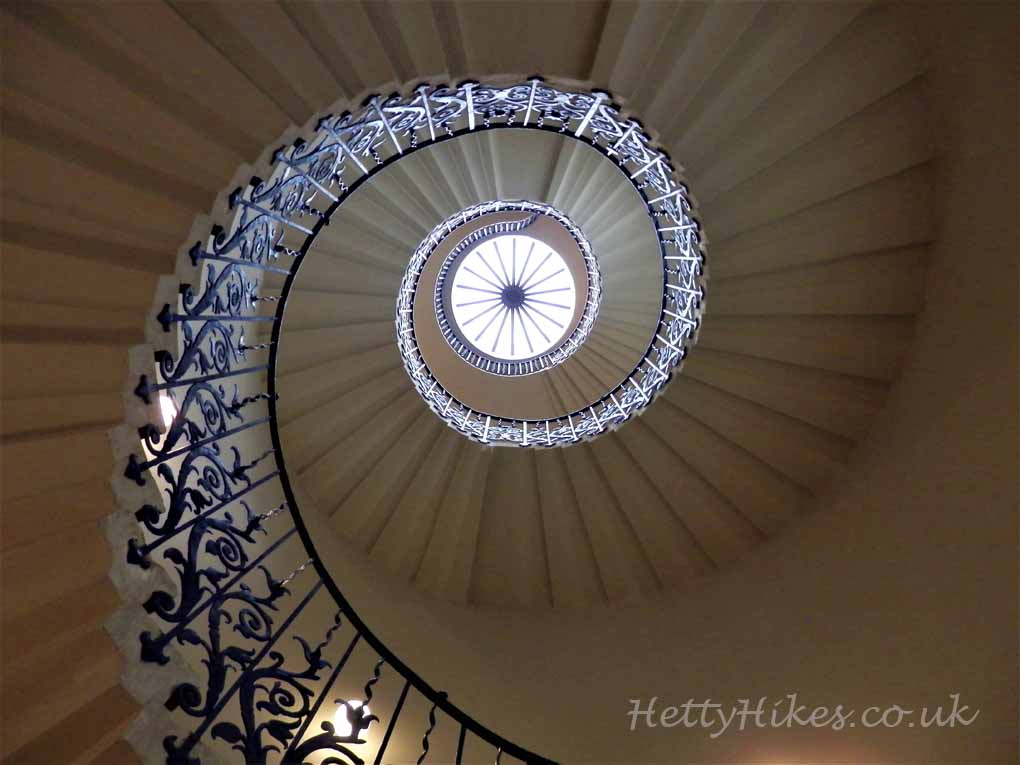 The Great Hall is a perfect cube-shape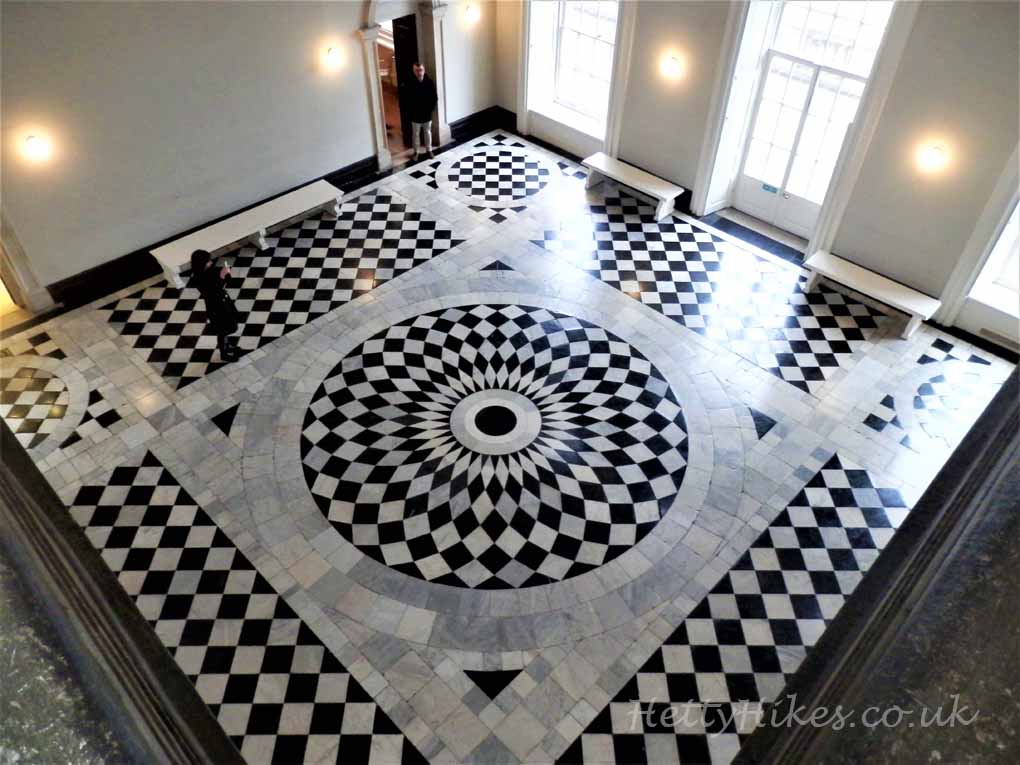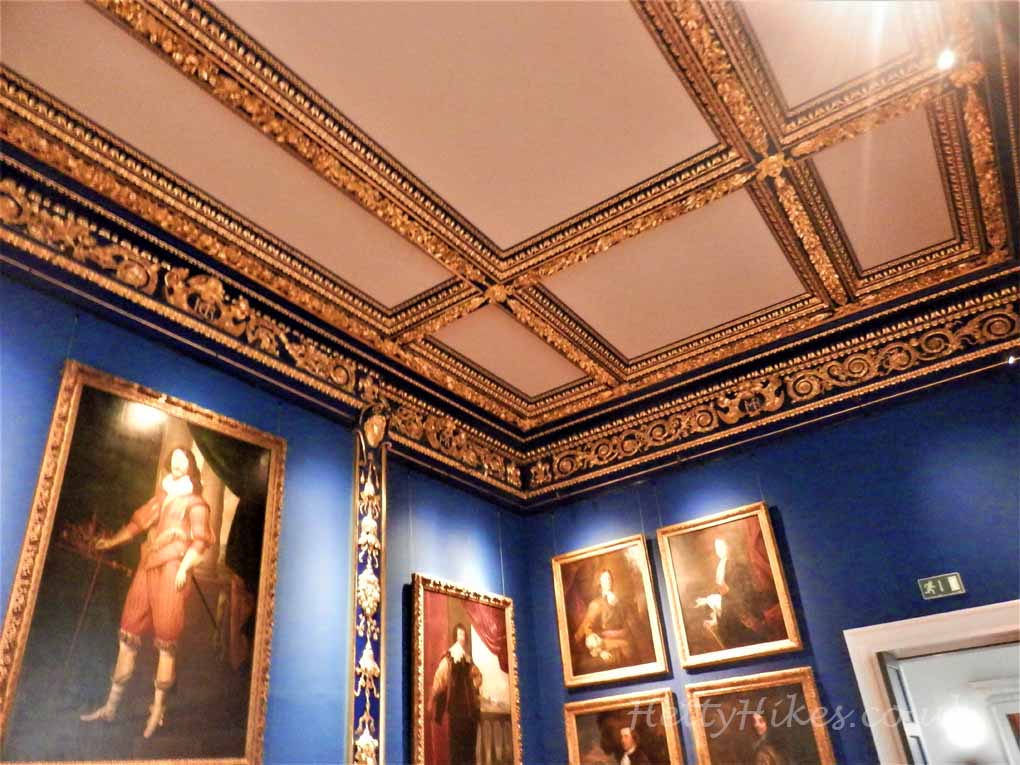 More stairs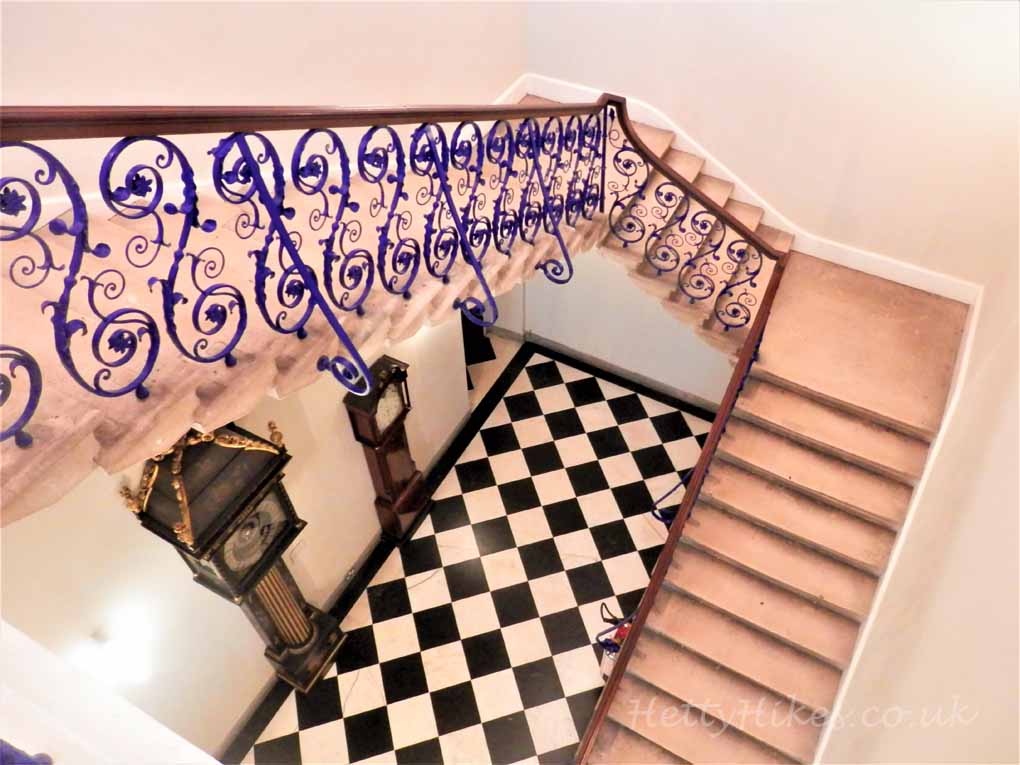 We only had time for a quick look around the National Maritime Museum – this photo is from March 2012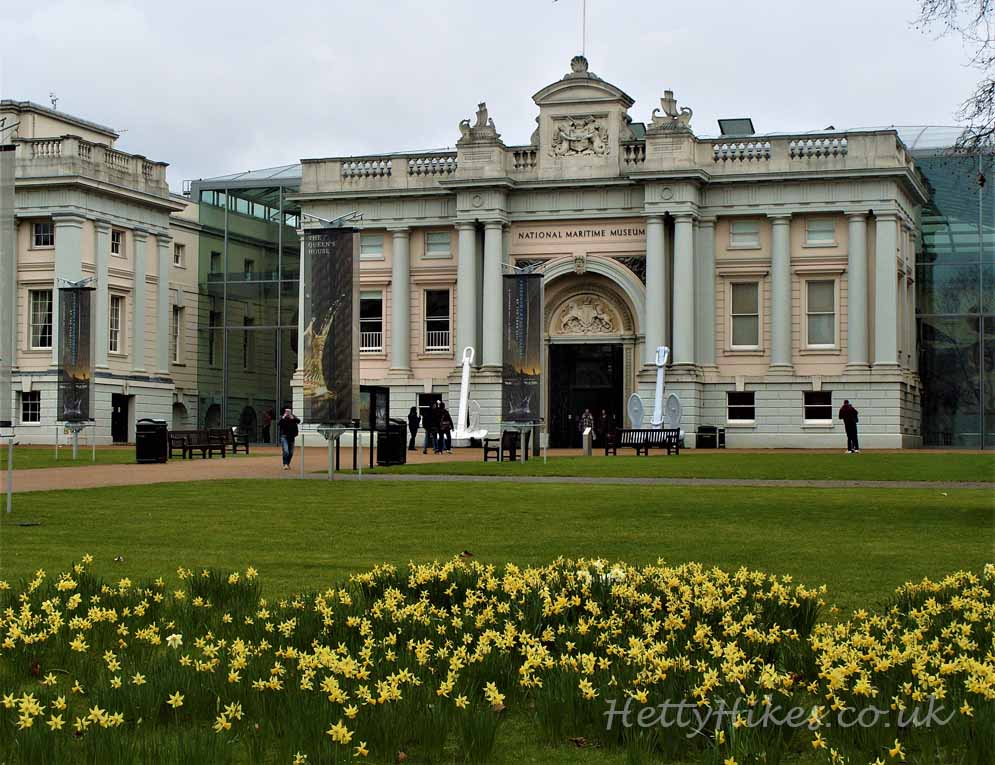 There is a large ship in a bottle outside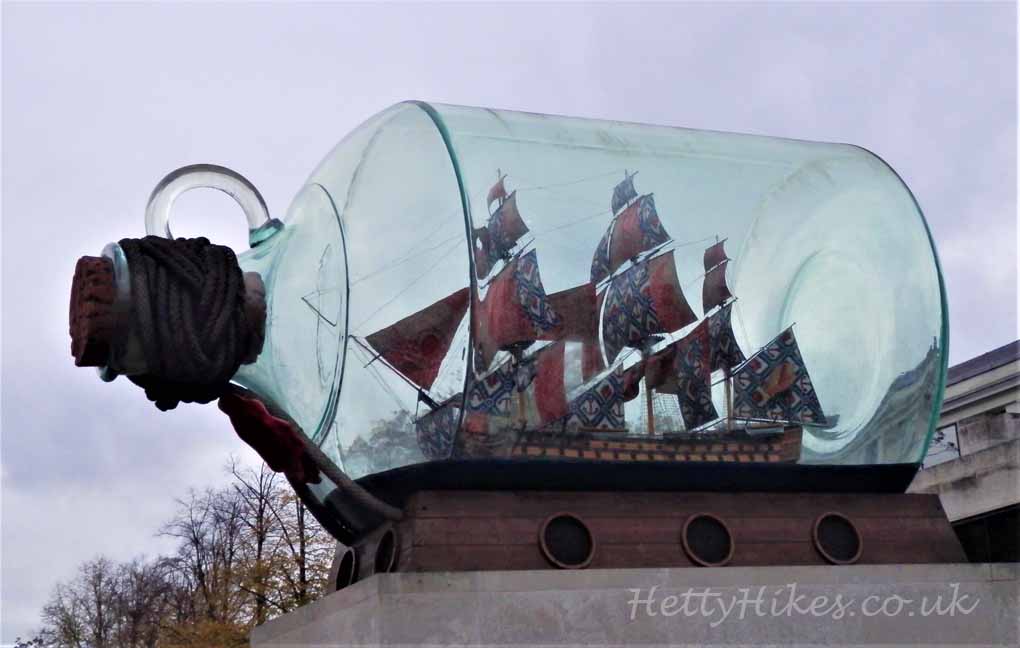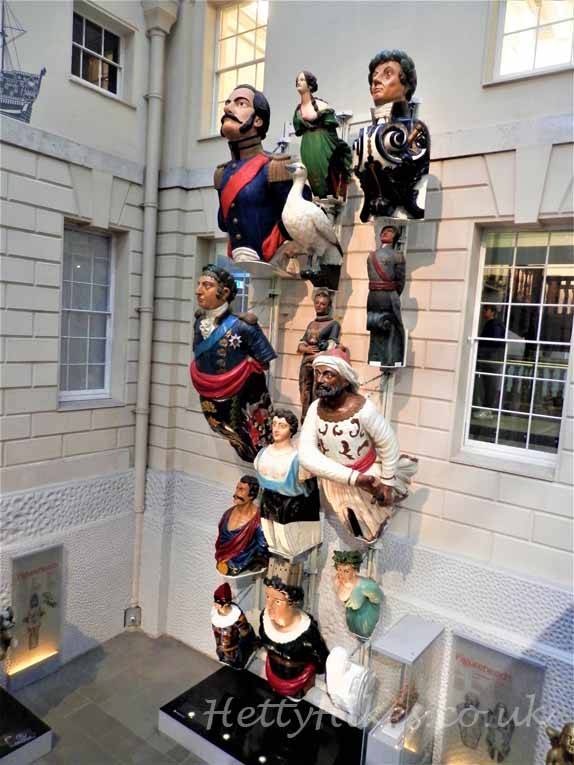 This royal barge was used from 1732 to 1849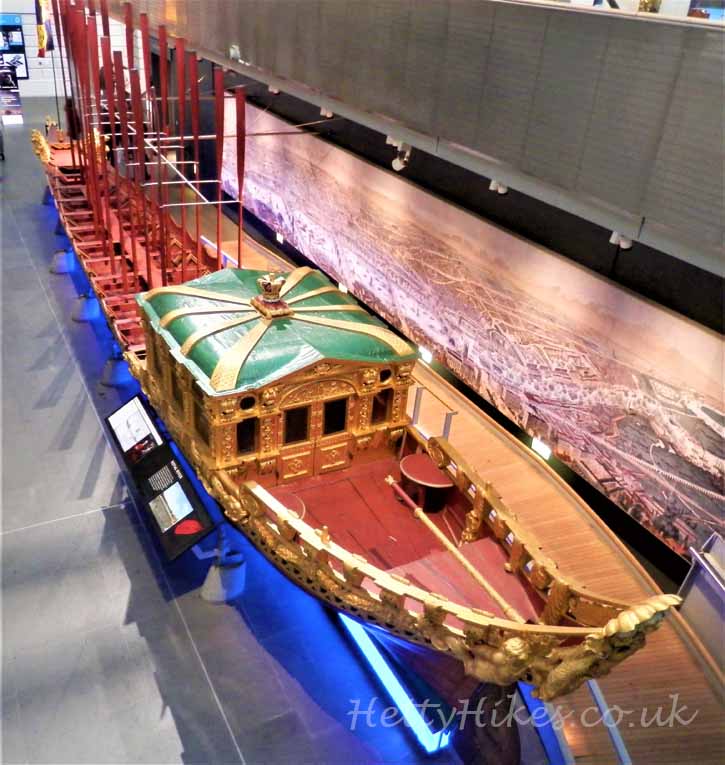 Next – Thames walk – Tower Bridge to Westminster
All images on the website copyright of HettyHikes.co.uk