Shropshire                                                                                              Photos by Hetty
Shrewsbury began as an Anglo-Saxon fortified settlement in a loop of the River Severn. It had a Norman castle by 1069, and in the 12th century it was surrounded by stone walls. It is near the Welsh border and the town was captured in 1215 by the Welsh for a short time. This prompted rebuilding of the town walls and the castle.
In medieval times it was a centre for leather, then wool.
Stagecoaches travelling from London to Holyhead (for ships to Ireland) stopped at Shrewsbury.
Robert Clive – Clive of India – was mayor here in 1762 and MP for Shrewsbury from 1762 to 1774.
There are lots of black and white buildings
7th September 2023
We stopped off at Shrewsbury on our way to Anglesey.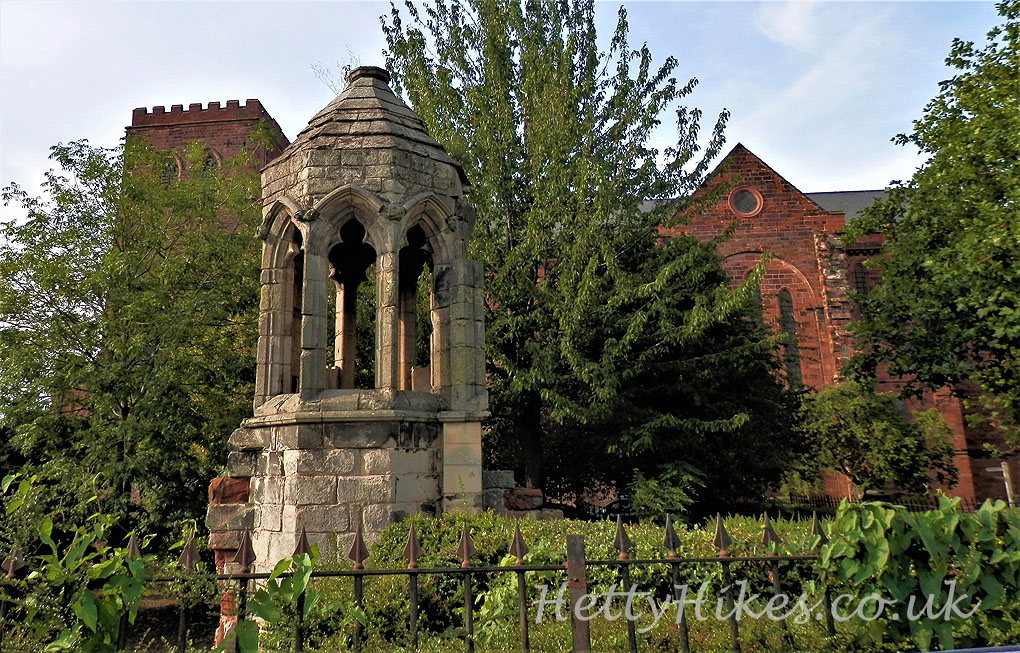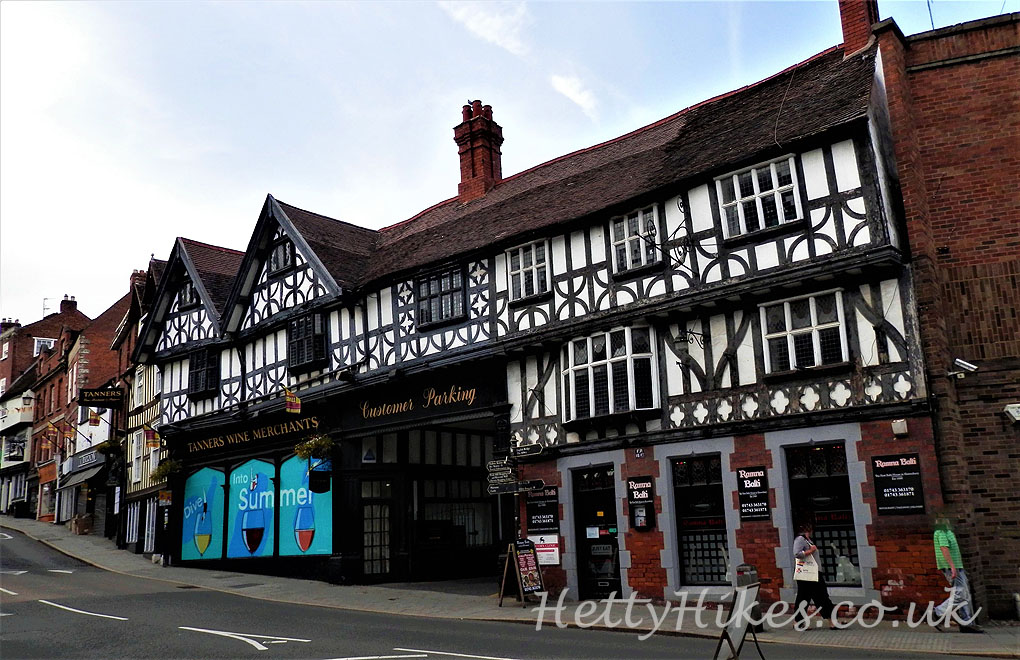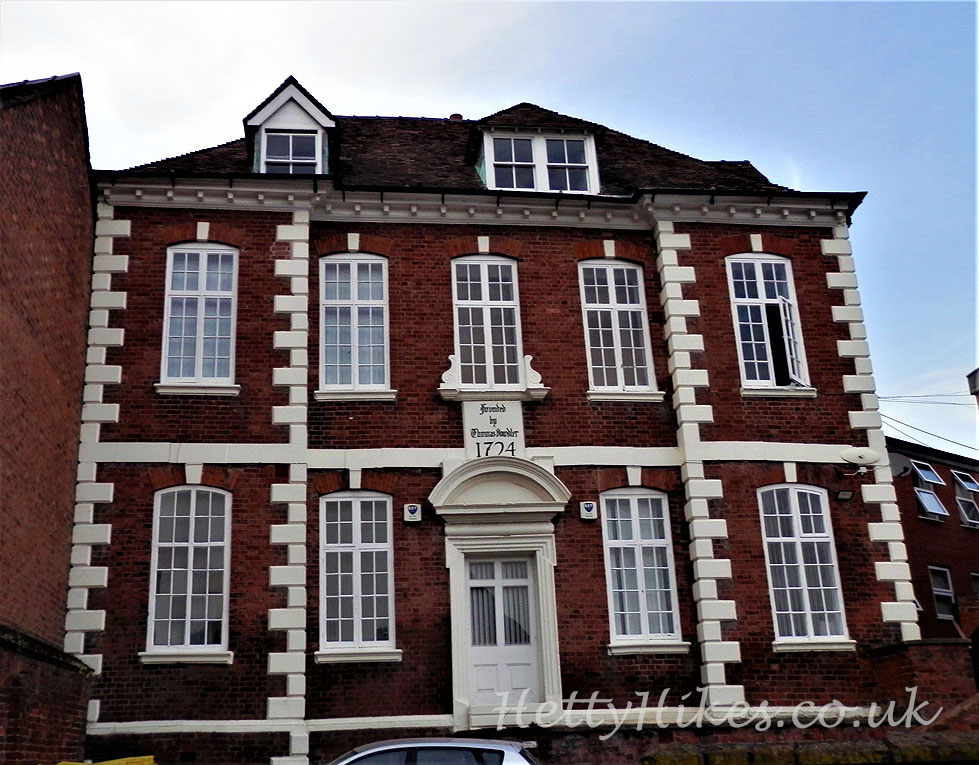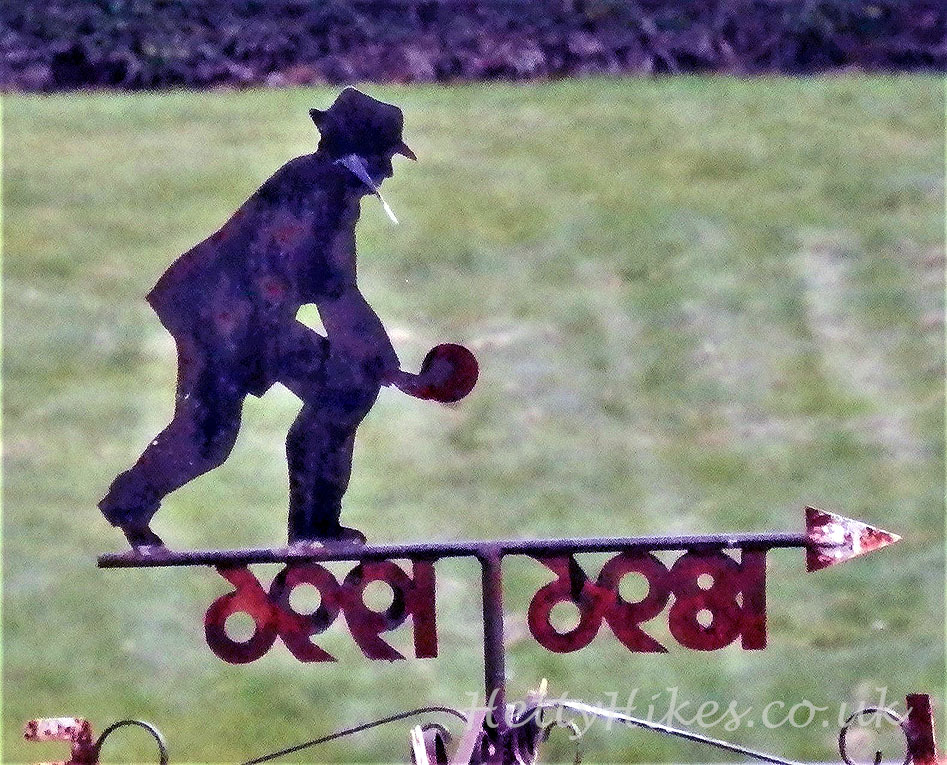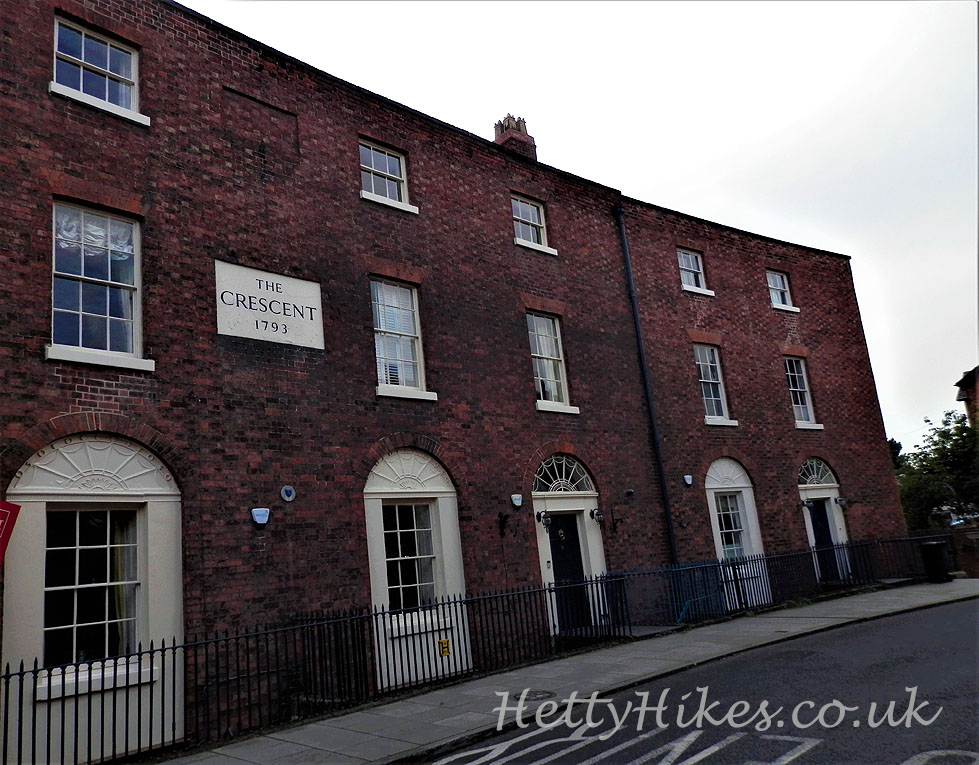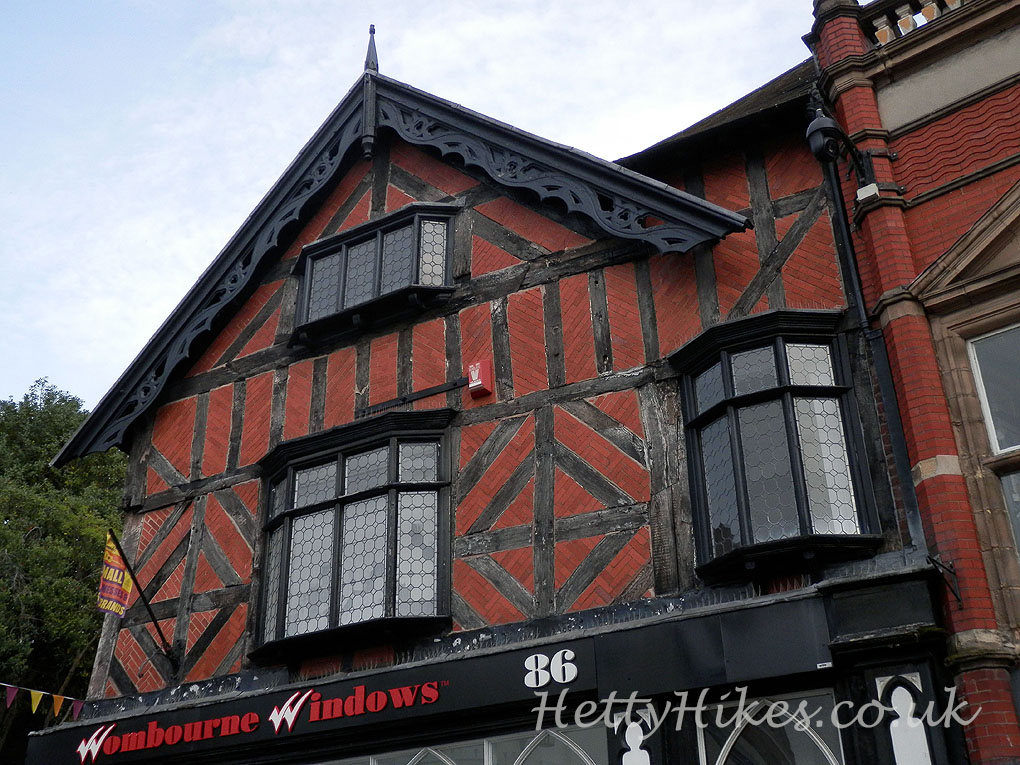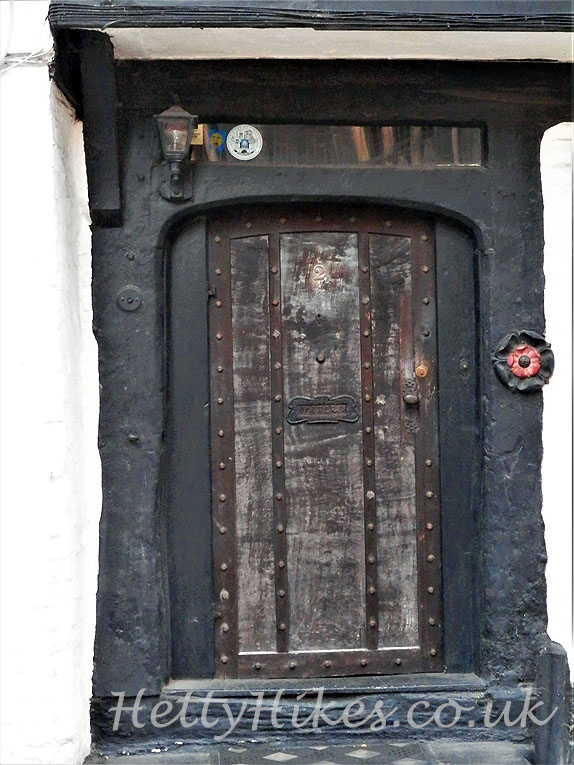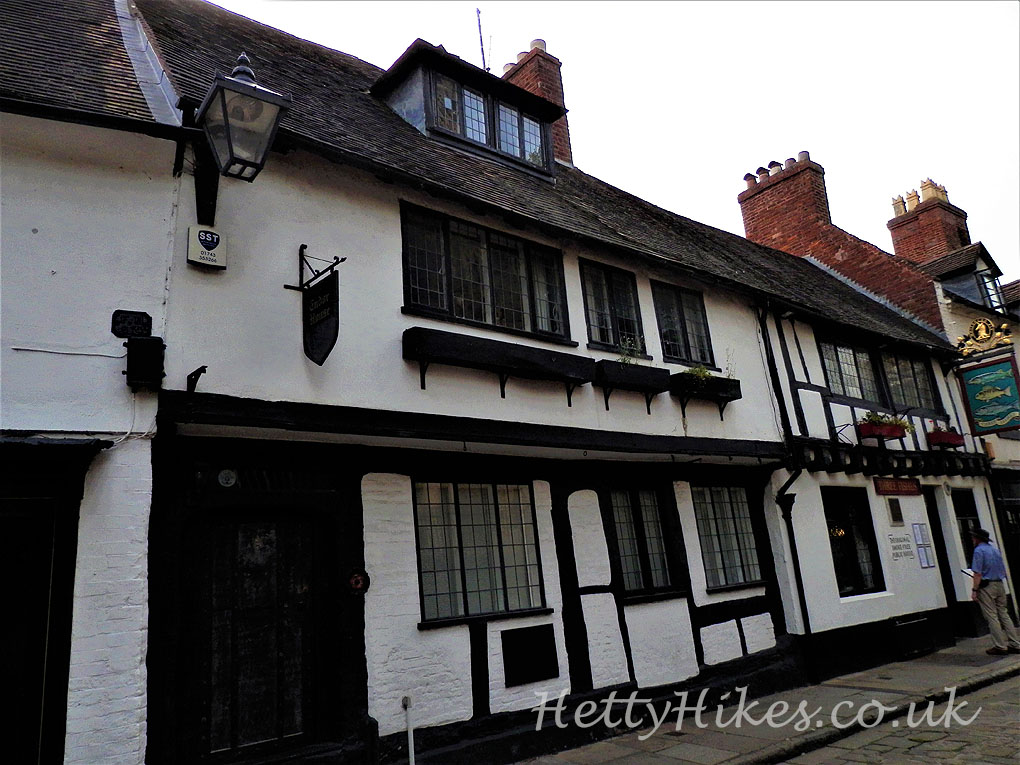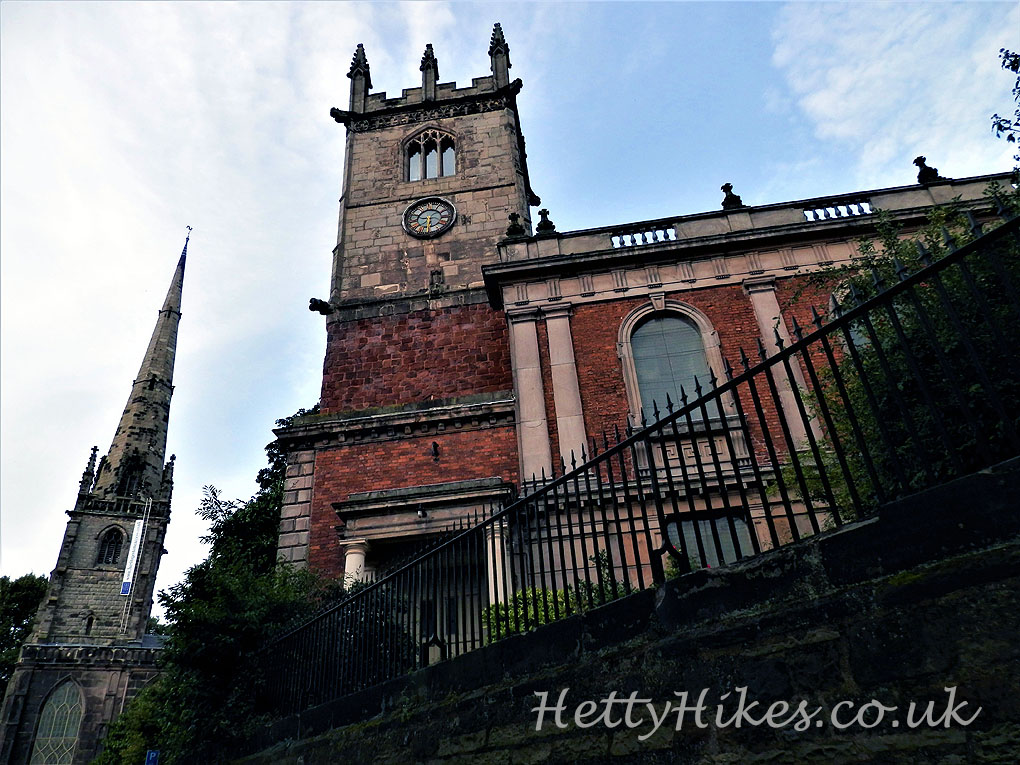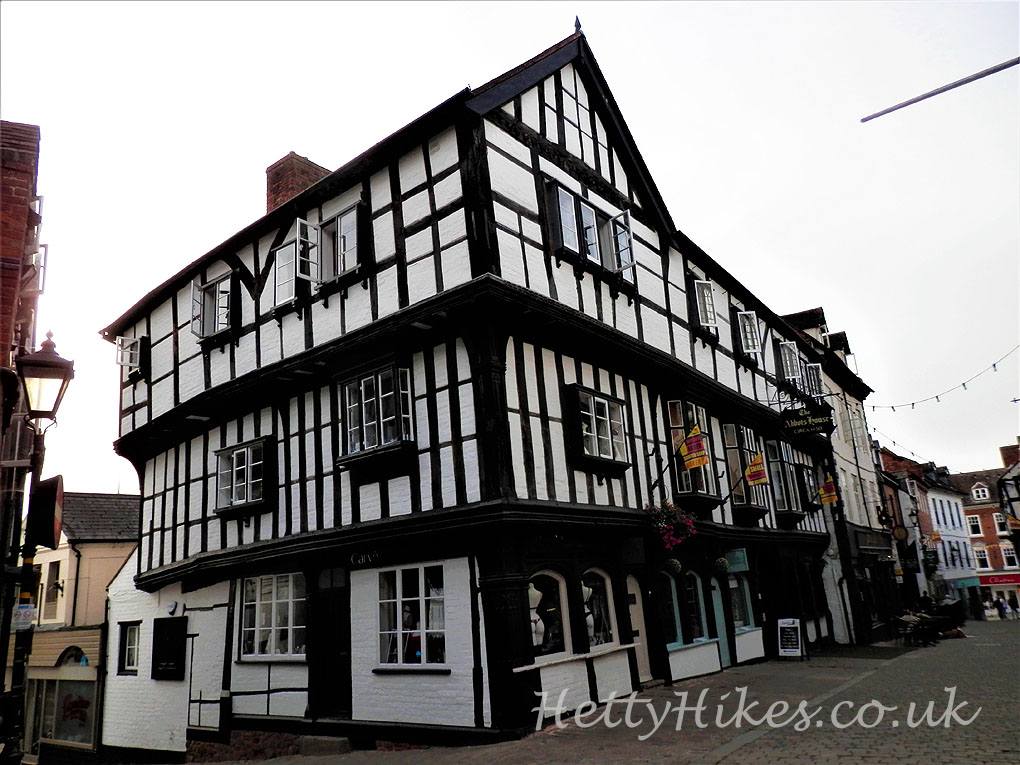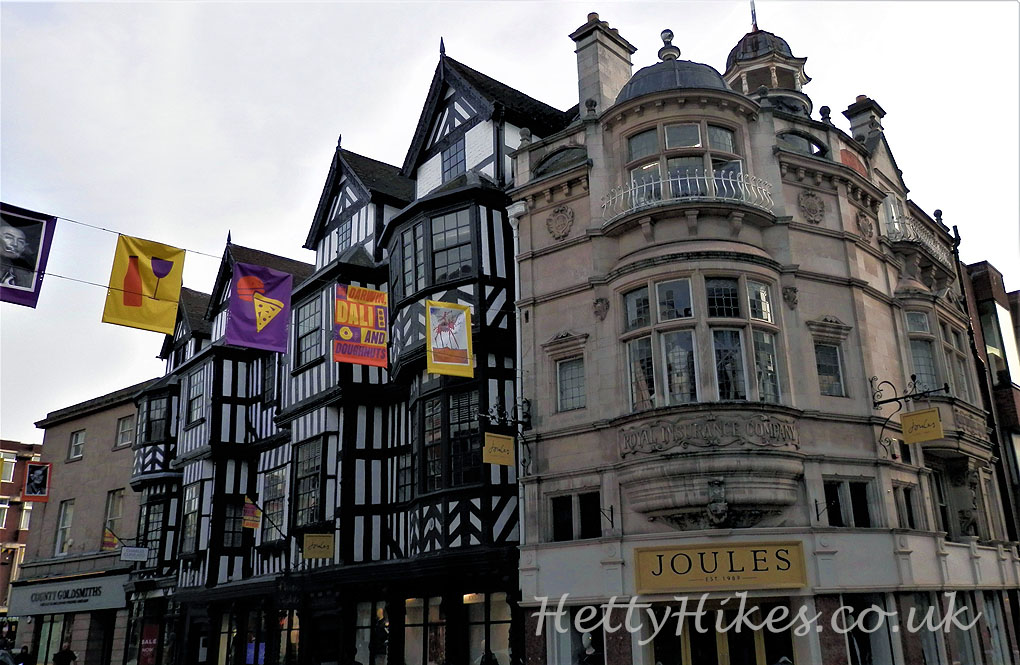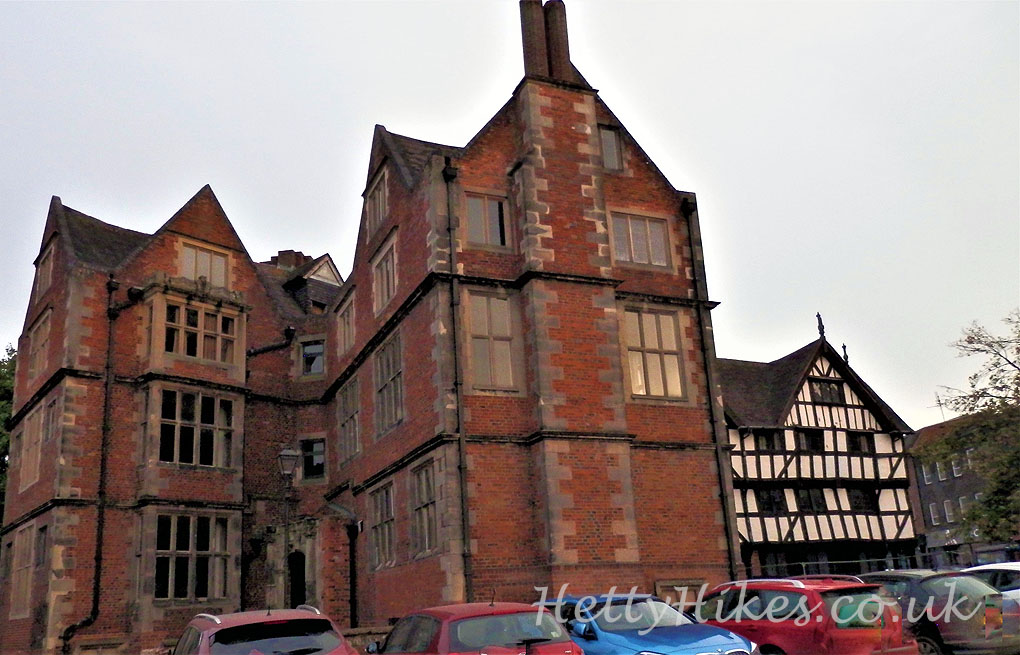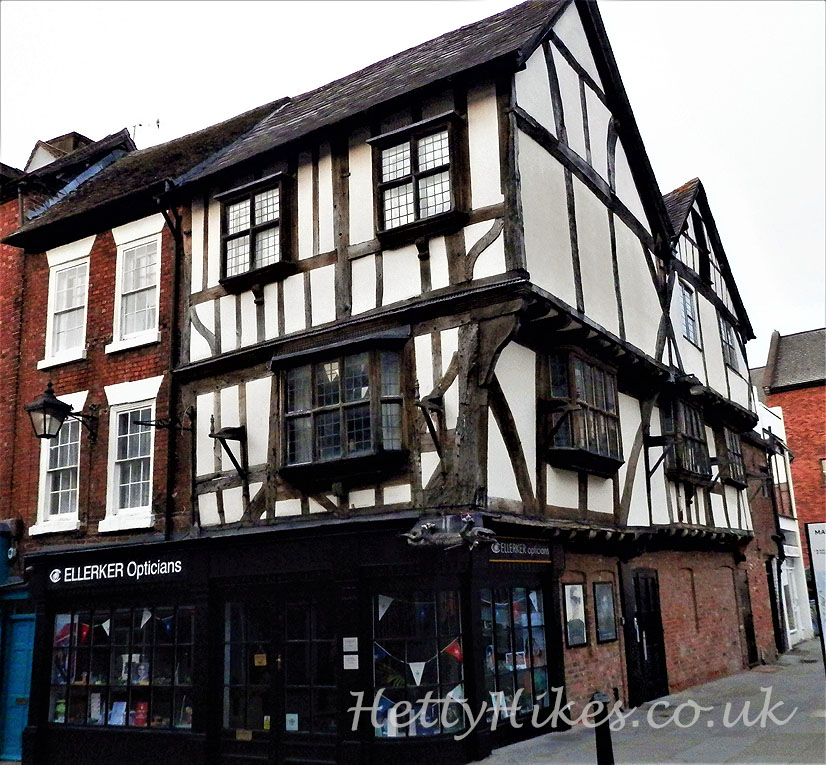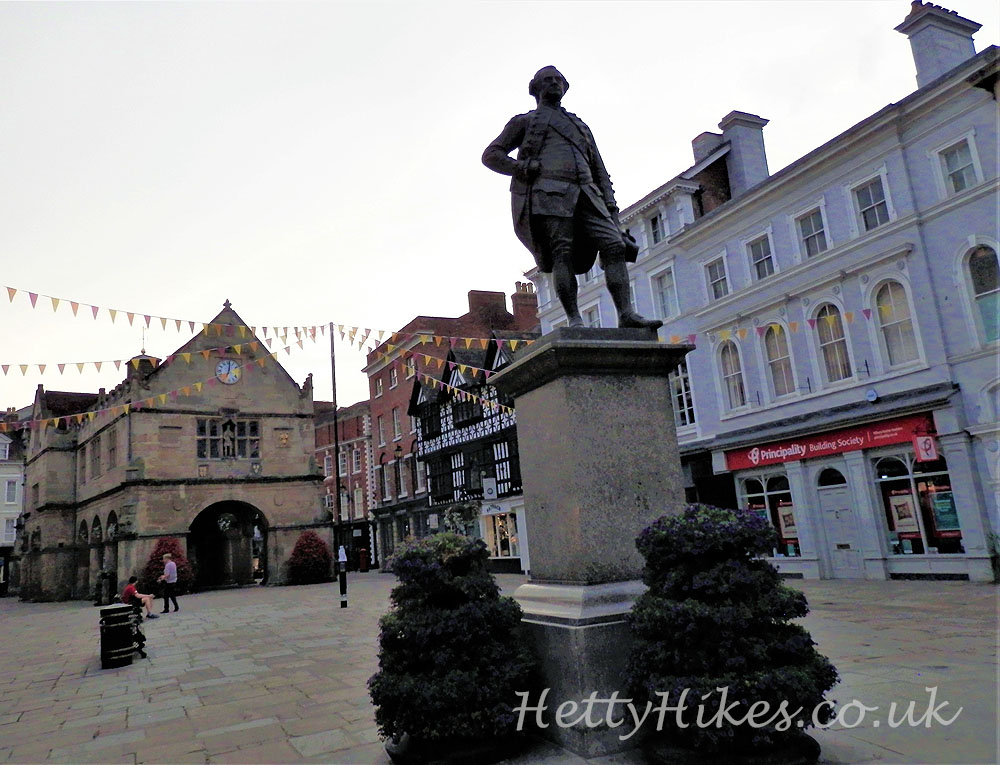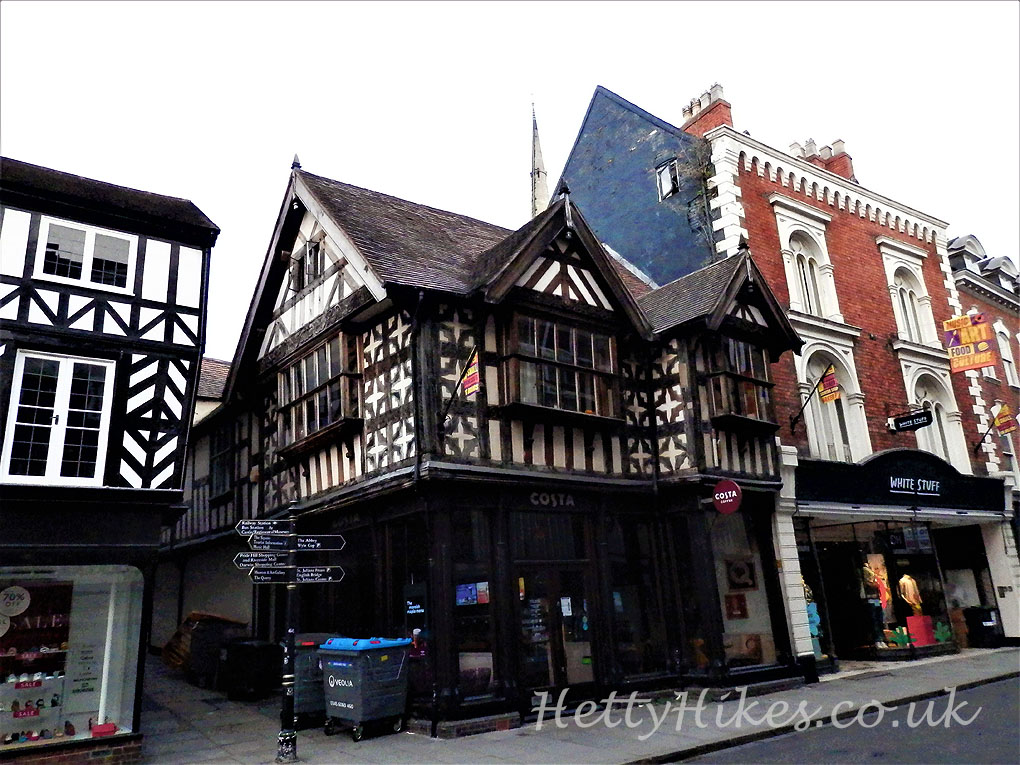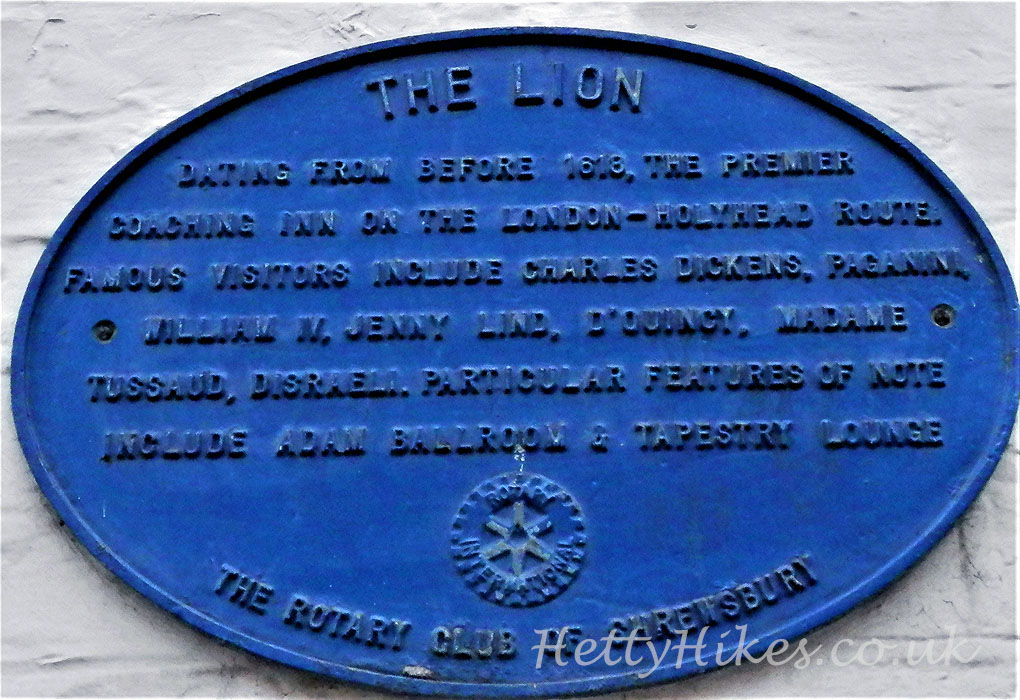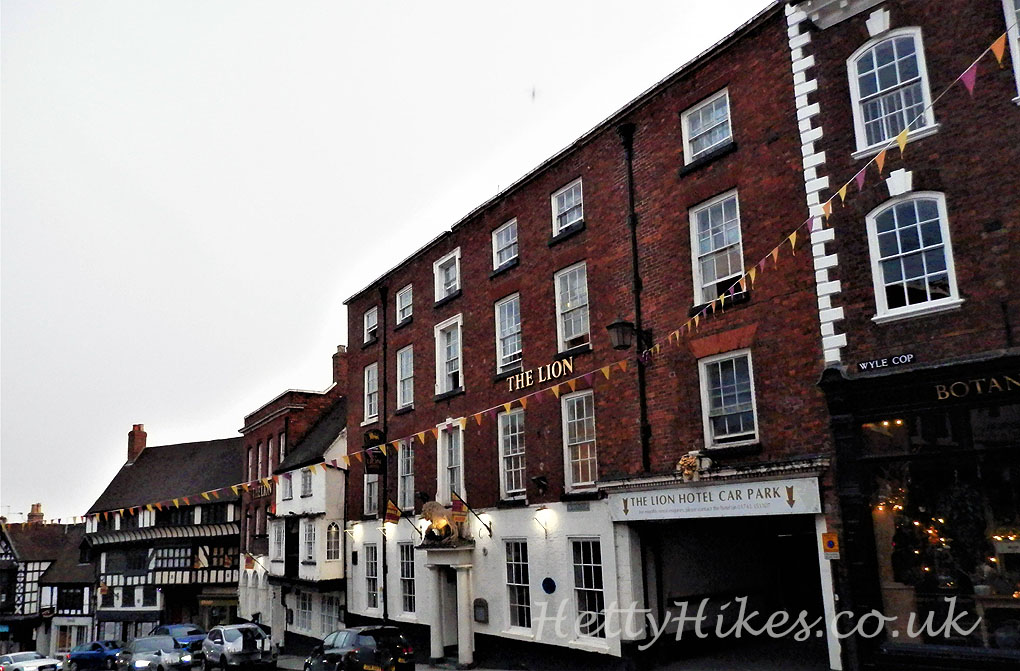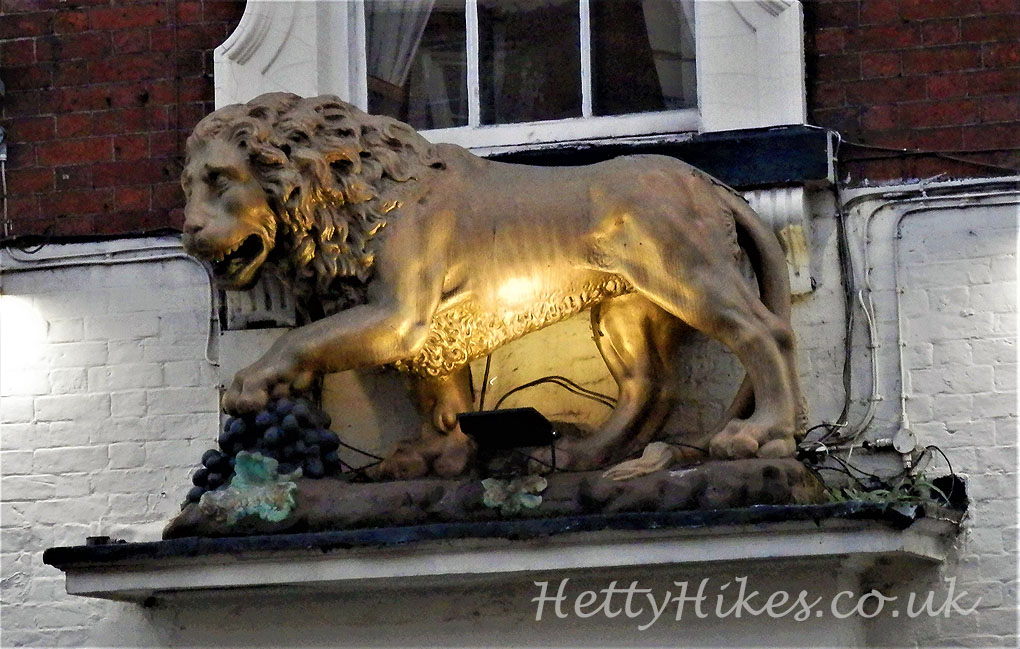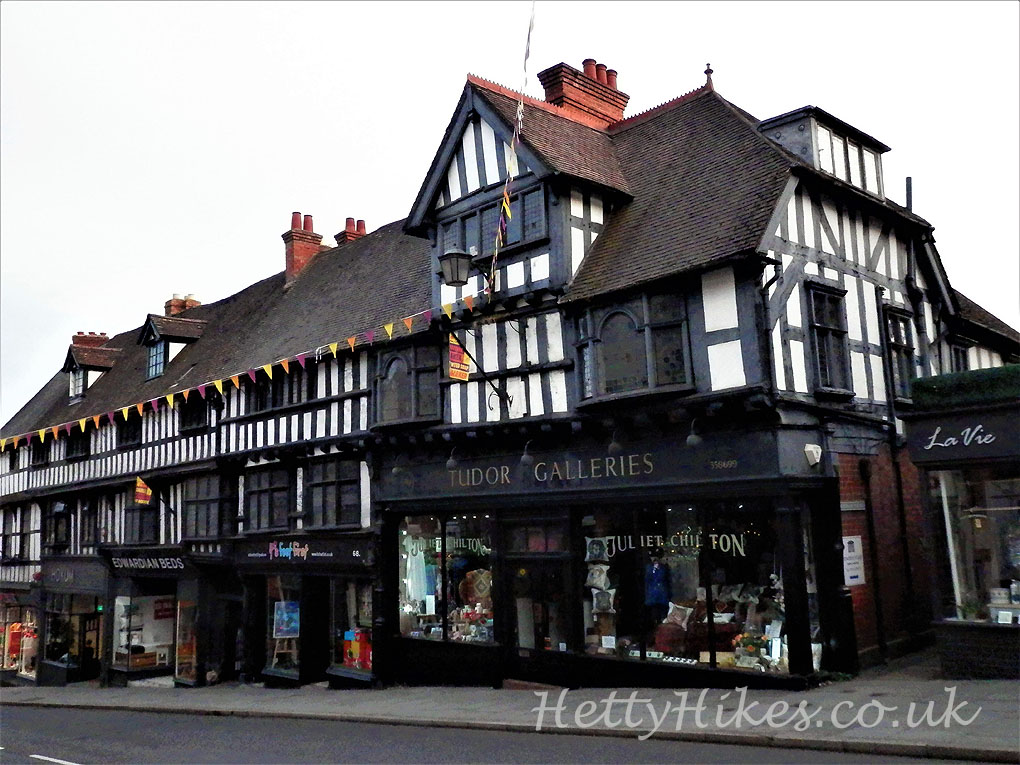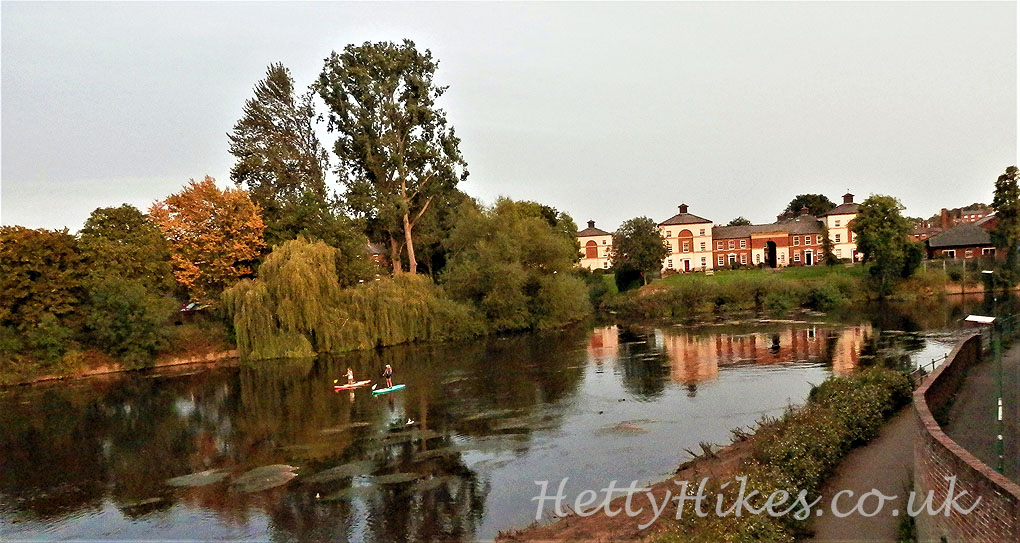 Next: Llandudno
*********************************************************************
4th September 2021                                      5.6 miles                       Map of walk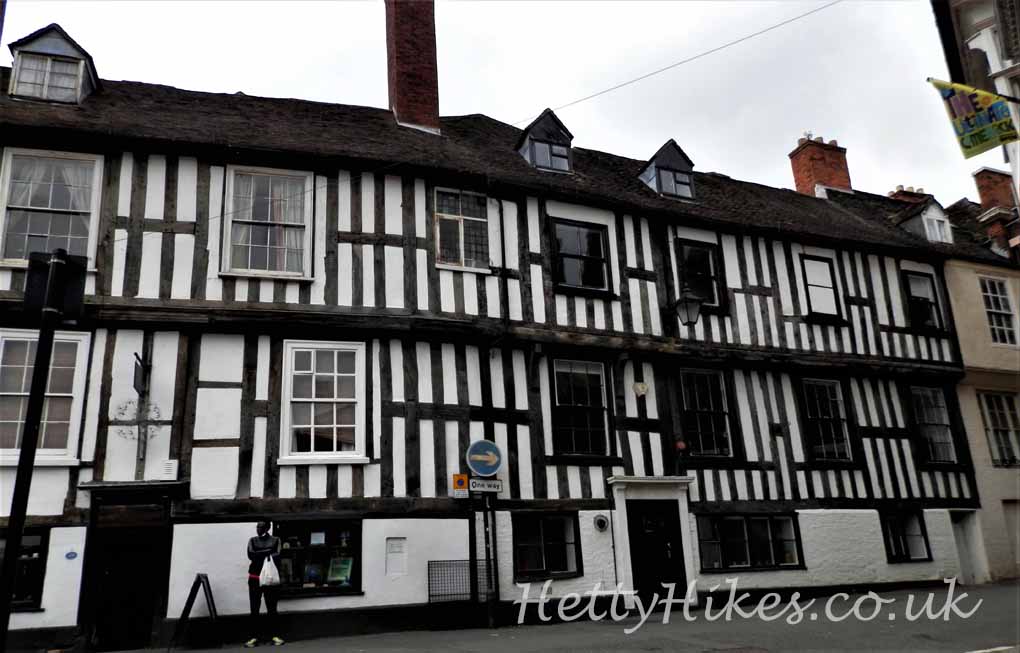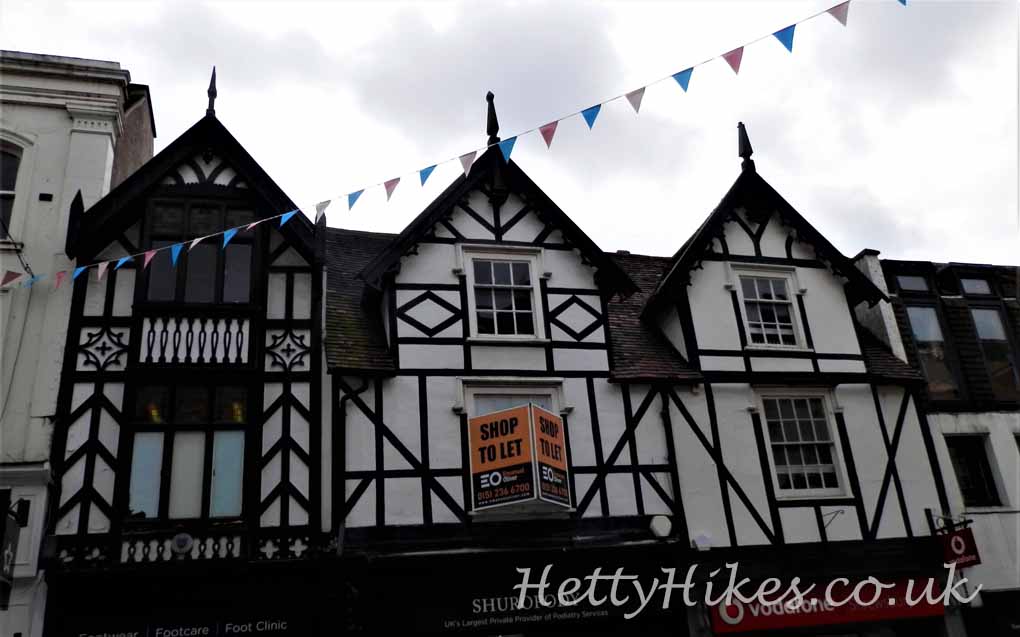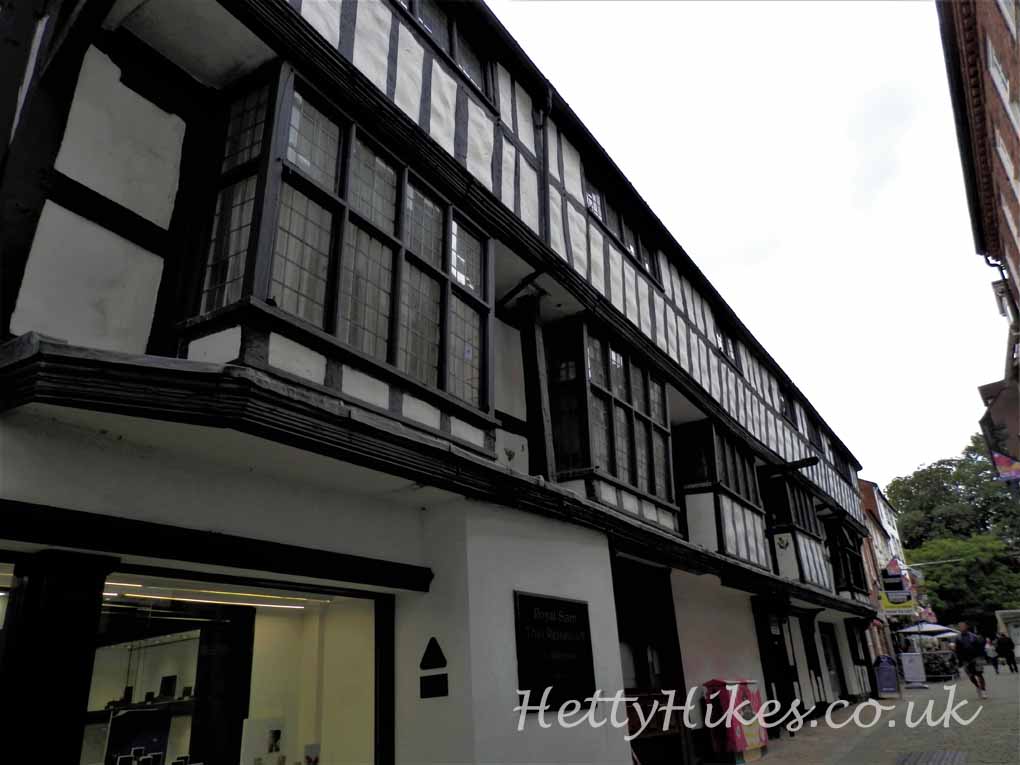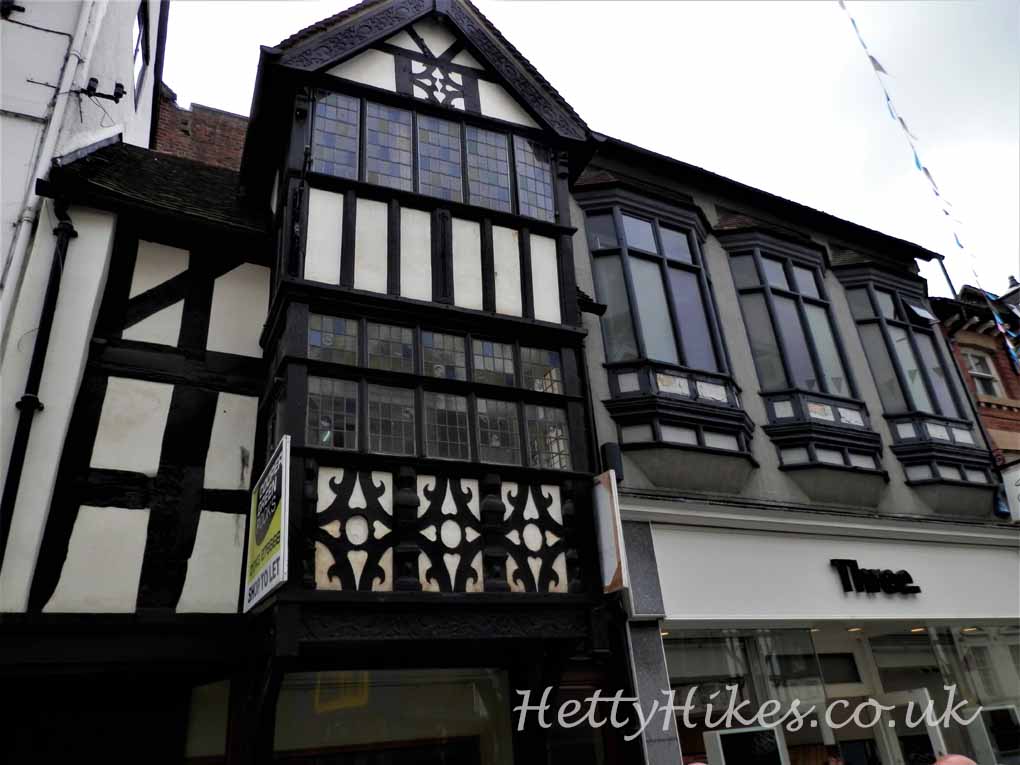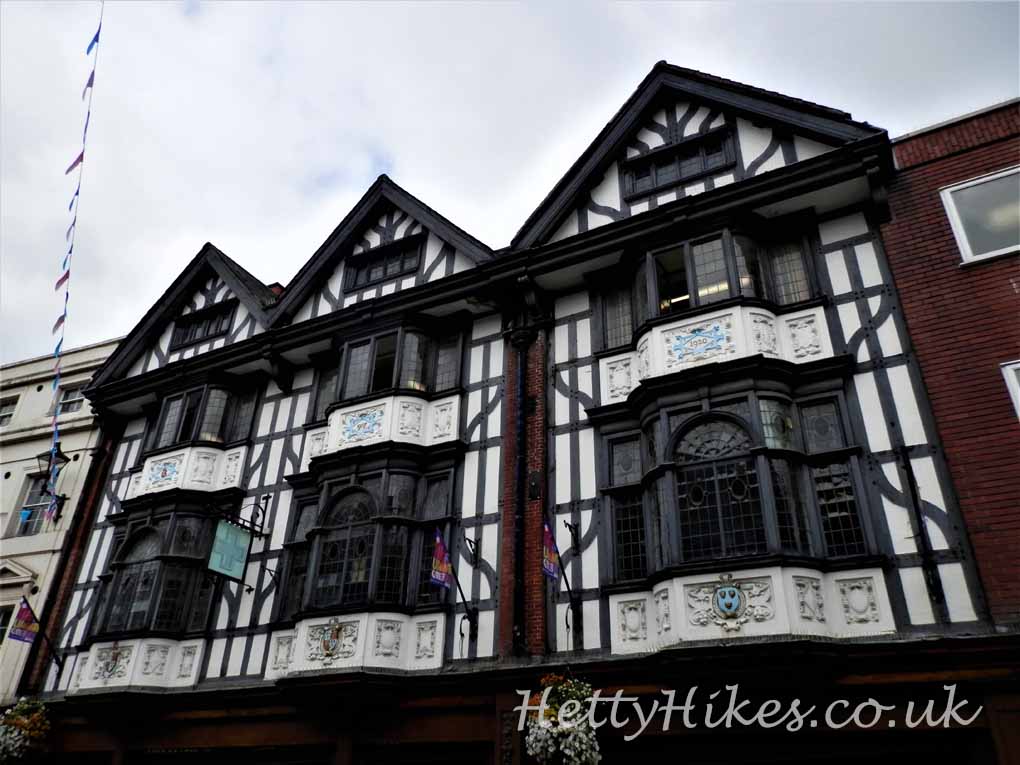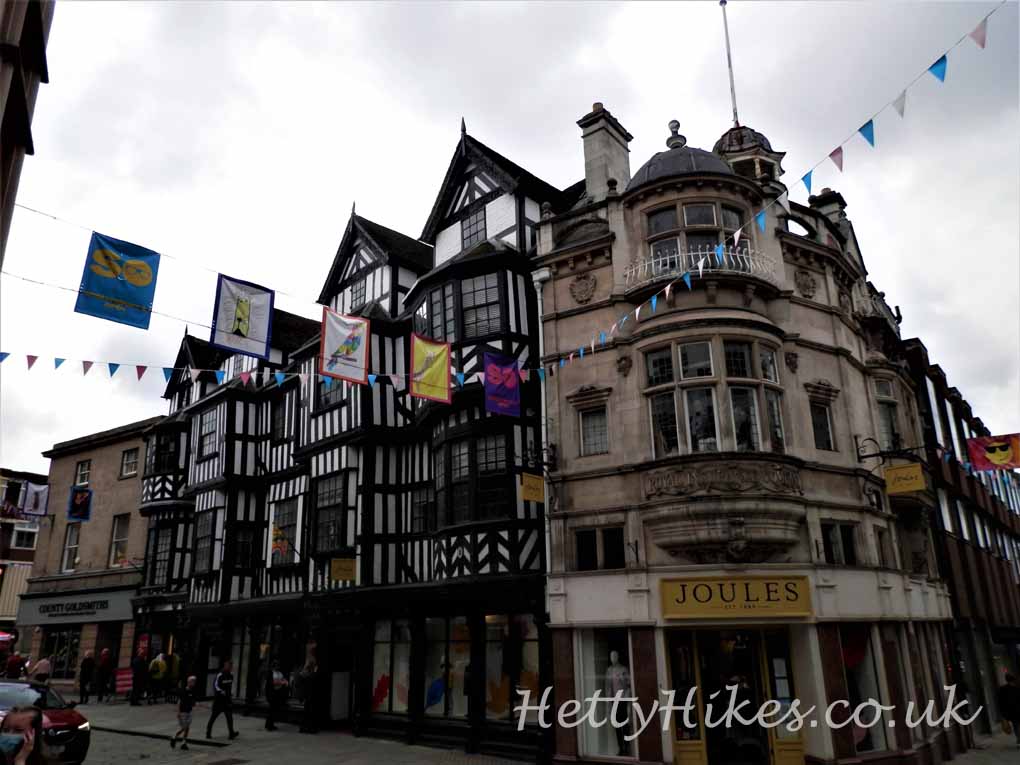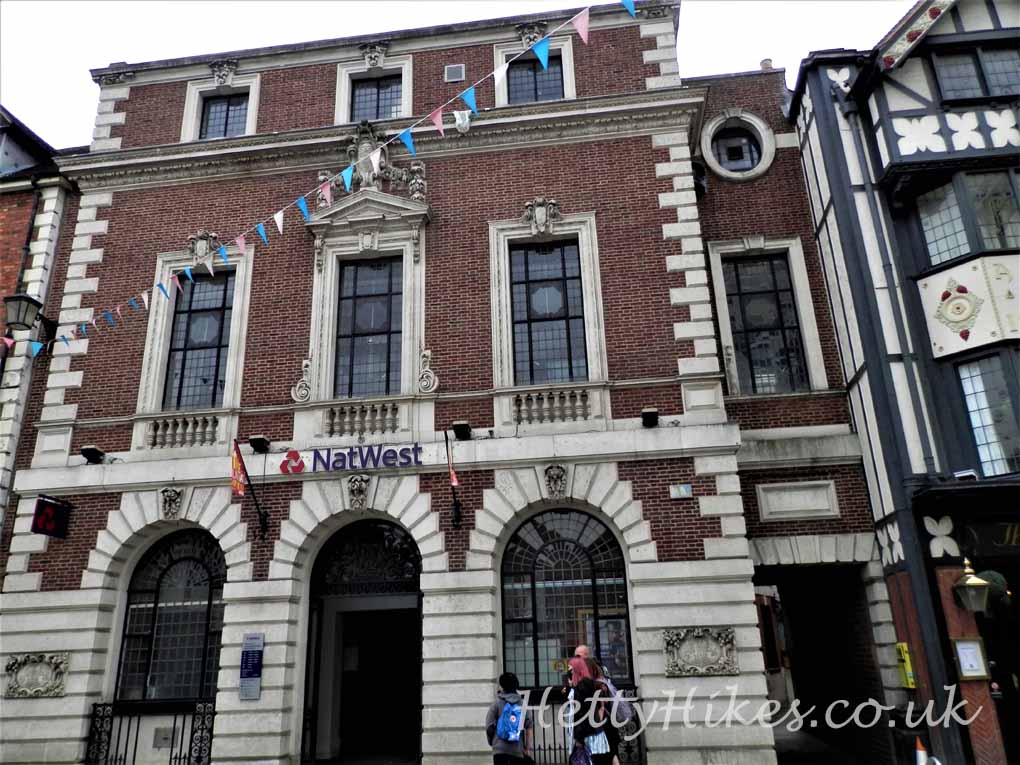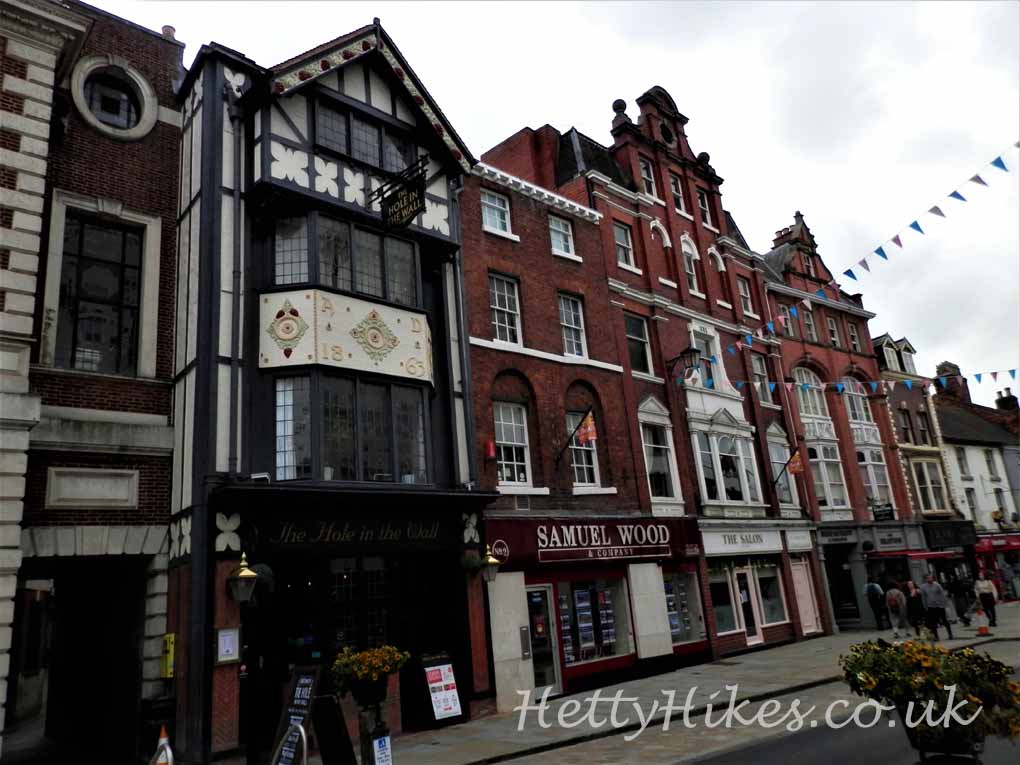 The Old Market Hall was built about 1596.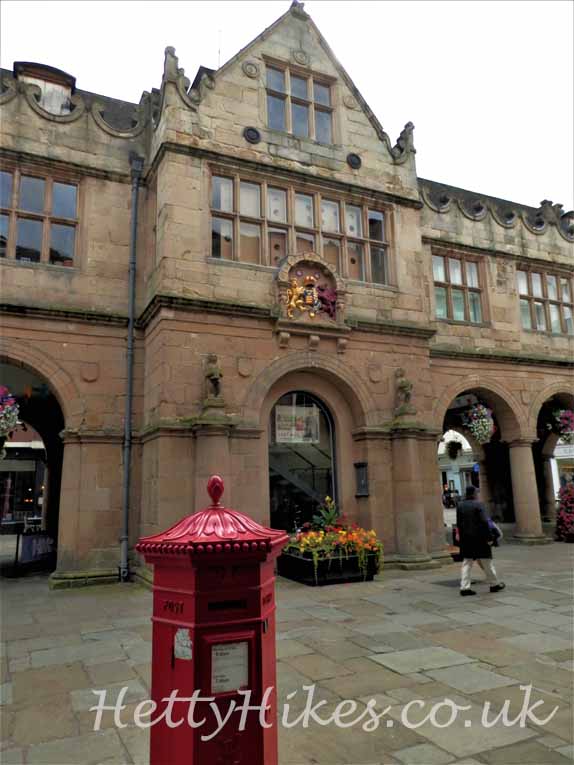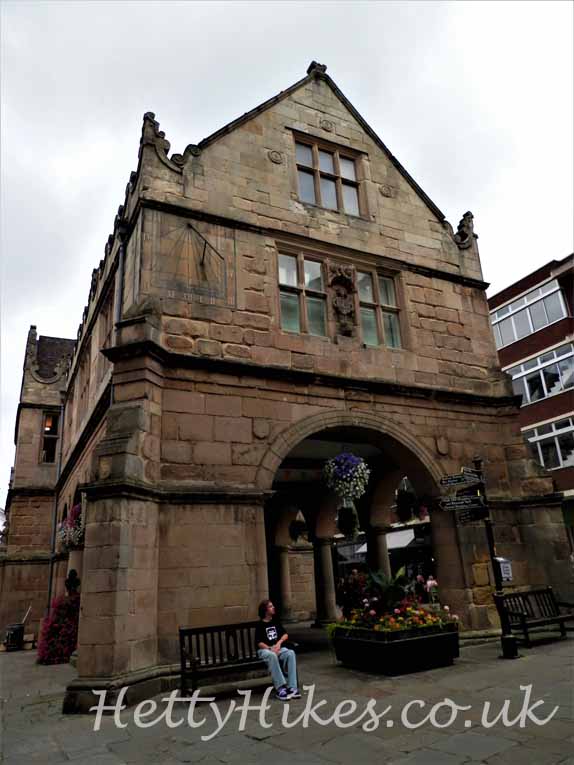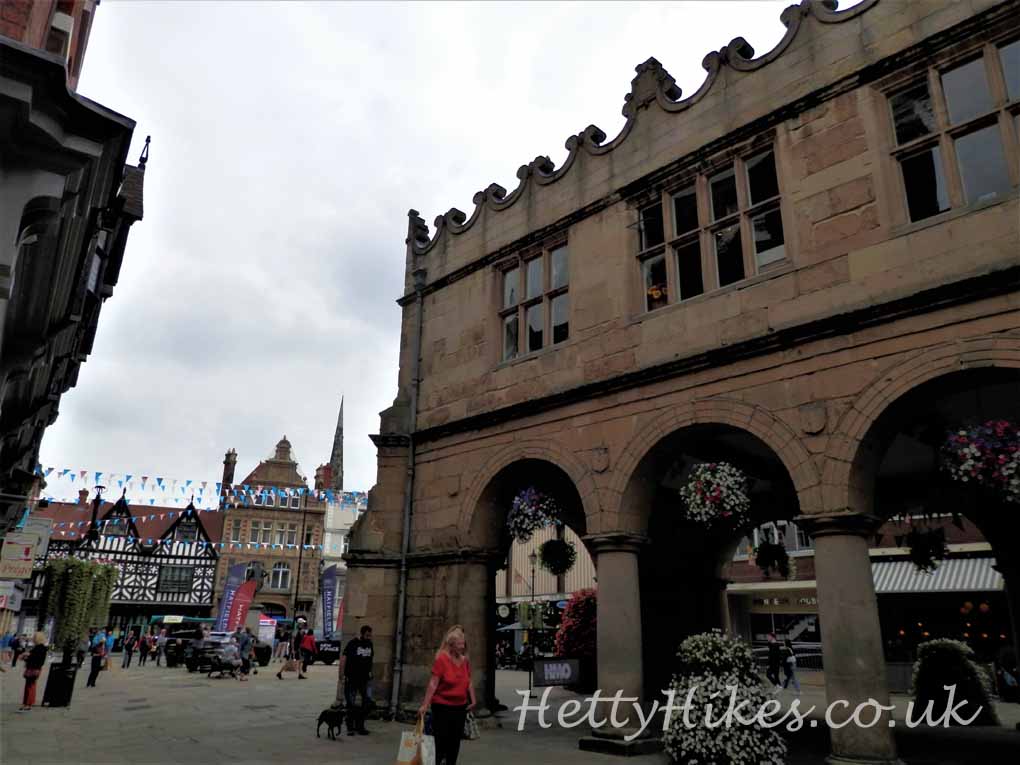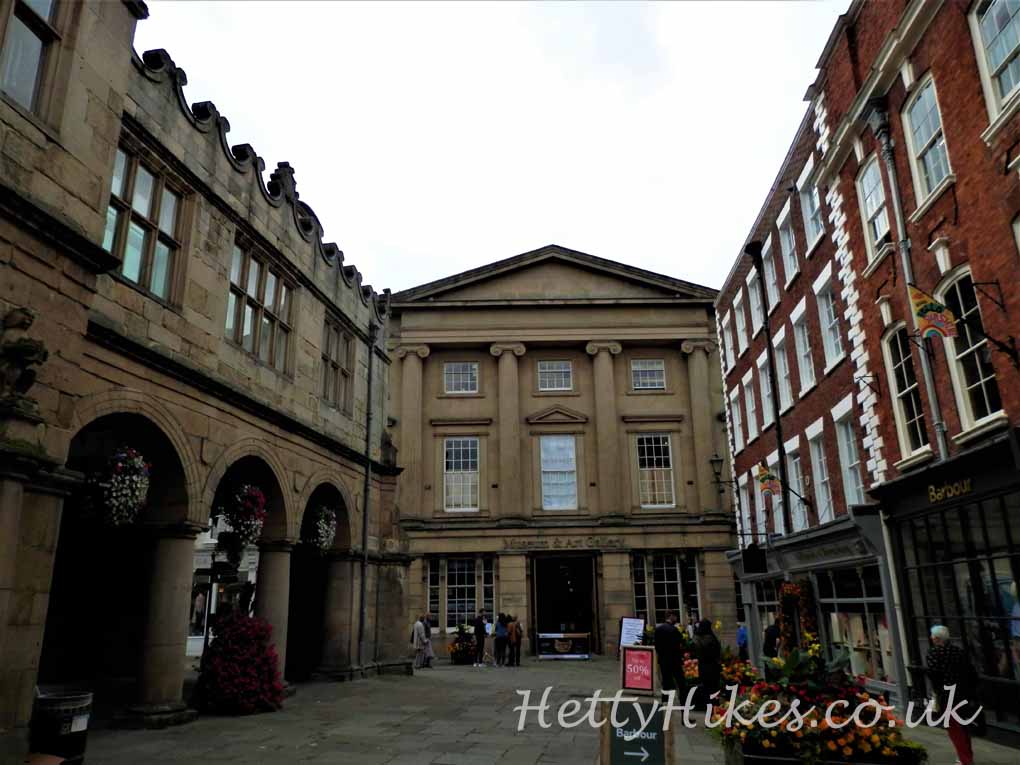 Percy Thrower lived in the lodge at Quarry Park while he was the park superintendent. The park was created in 1719 and was once a quarry.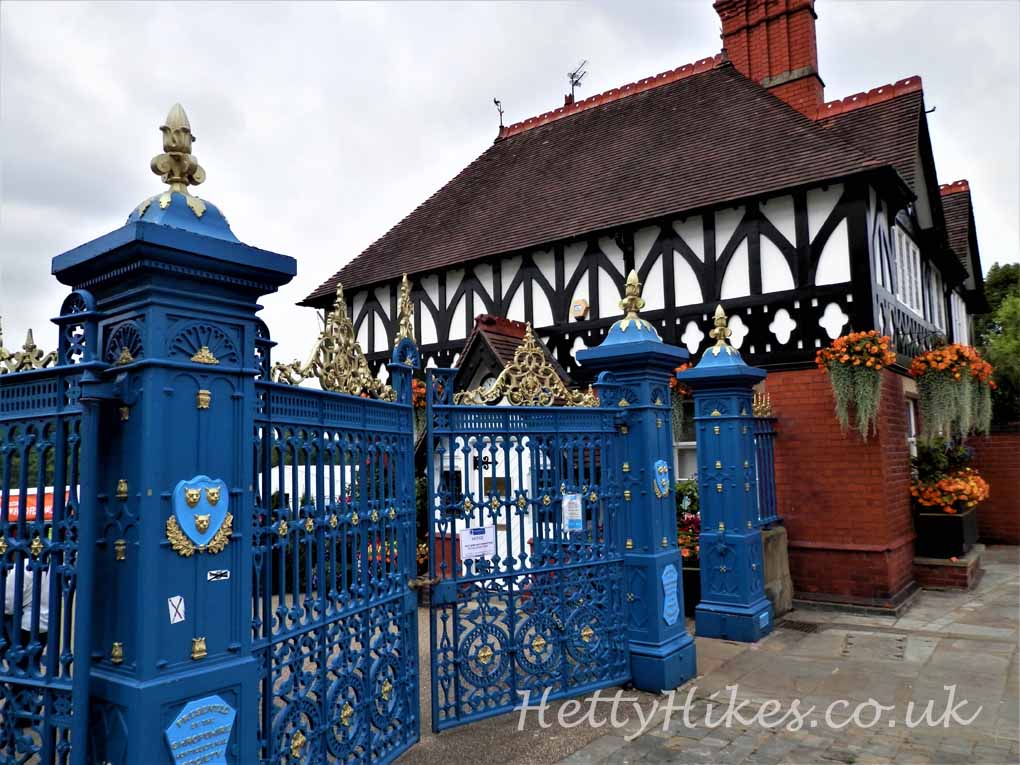 Entrance to The Dingle, now a sunken garden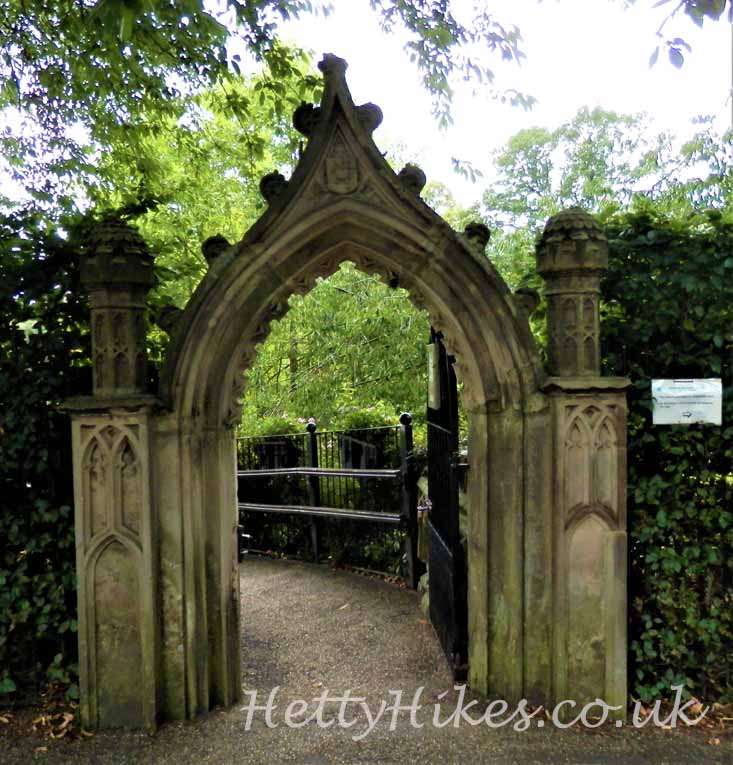 Percy Thrower designed the sunken garden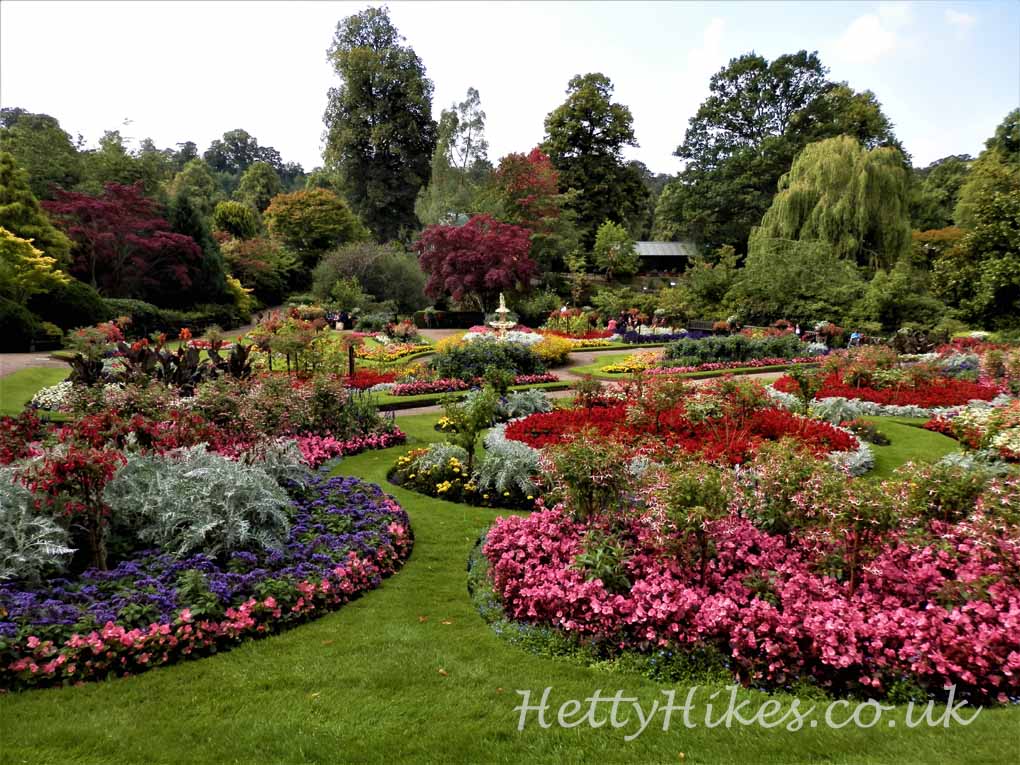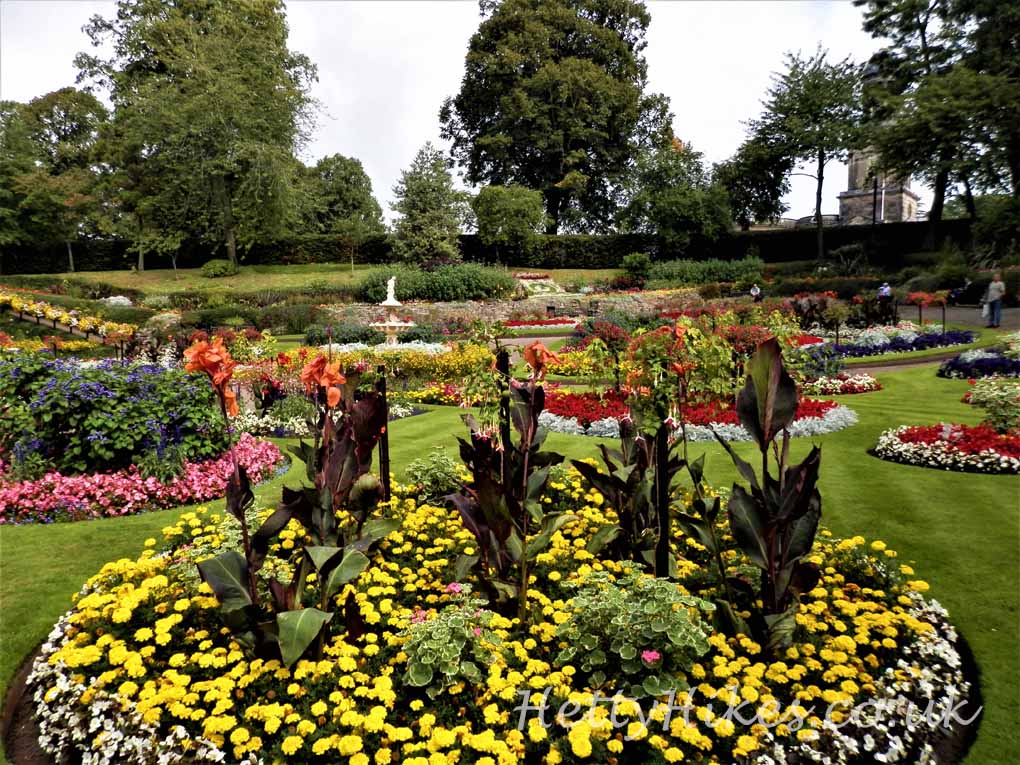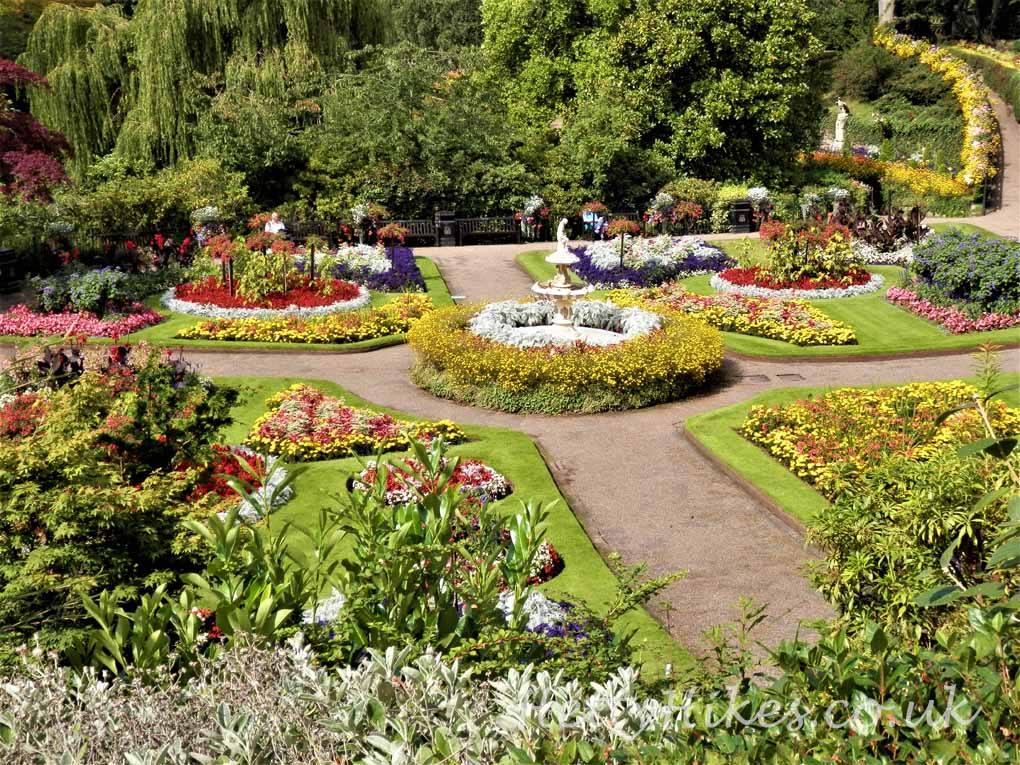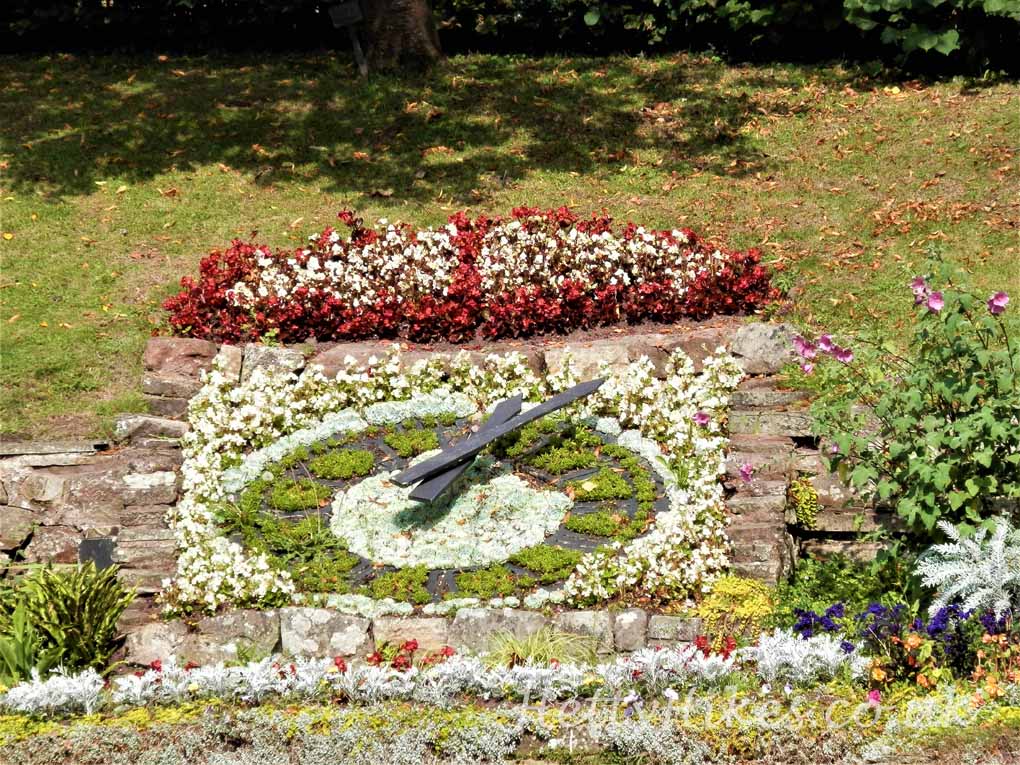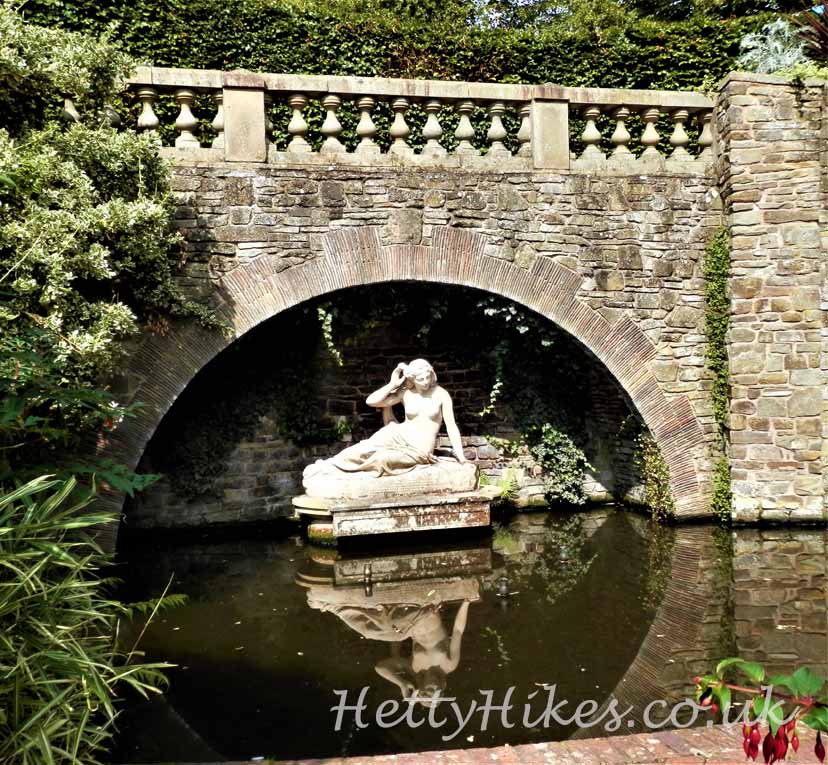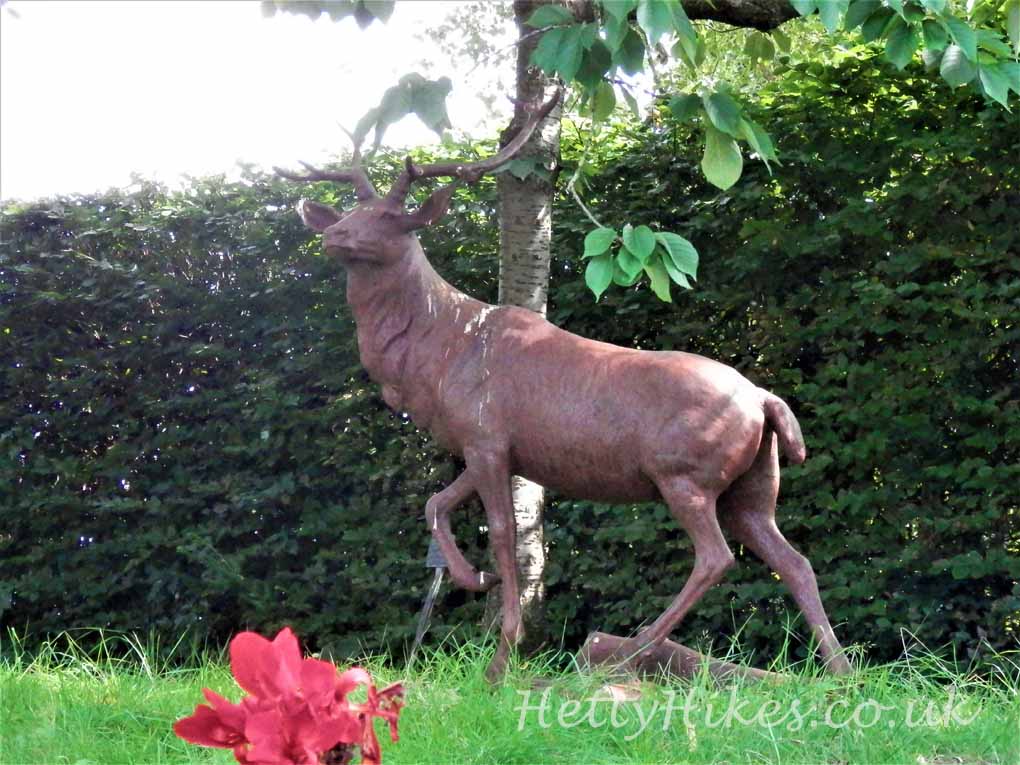 St Chad's church 1792 has a round nave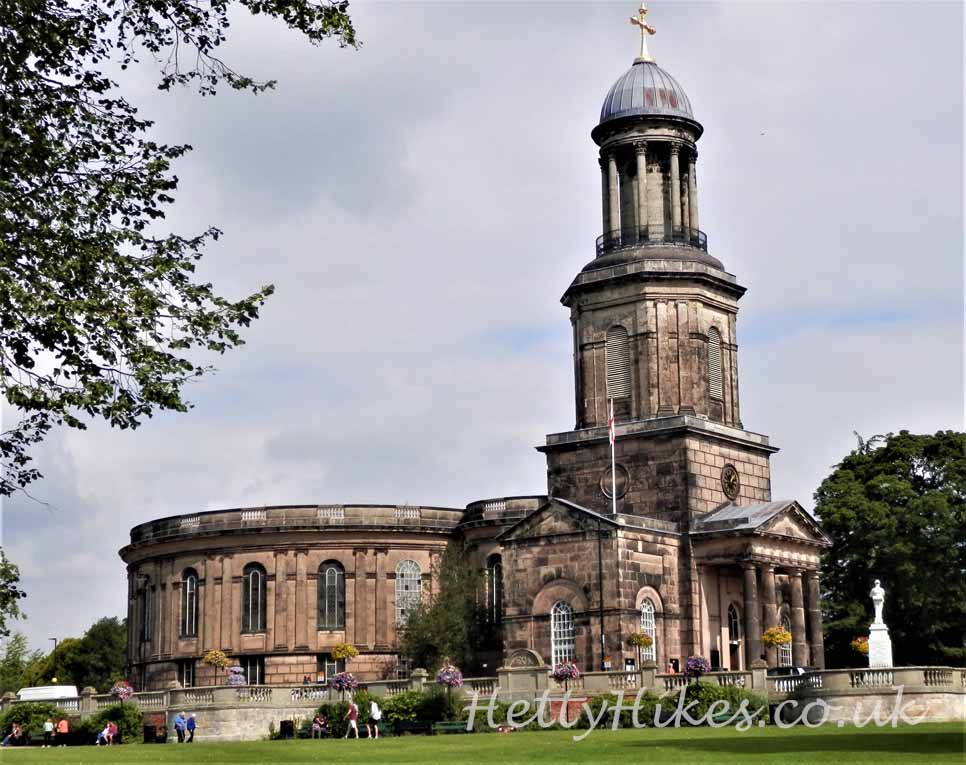 Shrewsbury School was founded in 1552 and taught Charles Darwin.  The main building was built in 1760-5 as a Foundling Hospital then became part of Shrewsbury (private) School in 1882. Michael Palin and Michael Heseltine went to school here. The school has its own boathouse.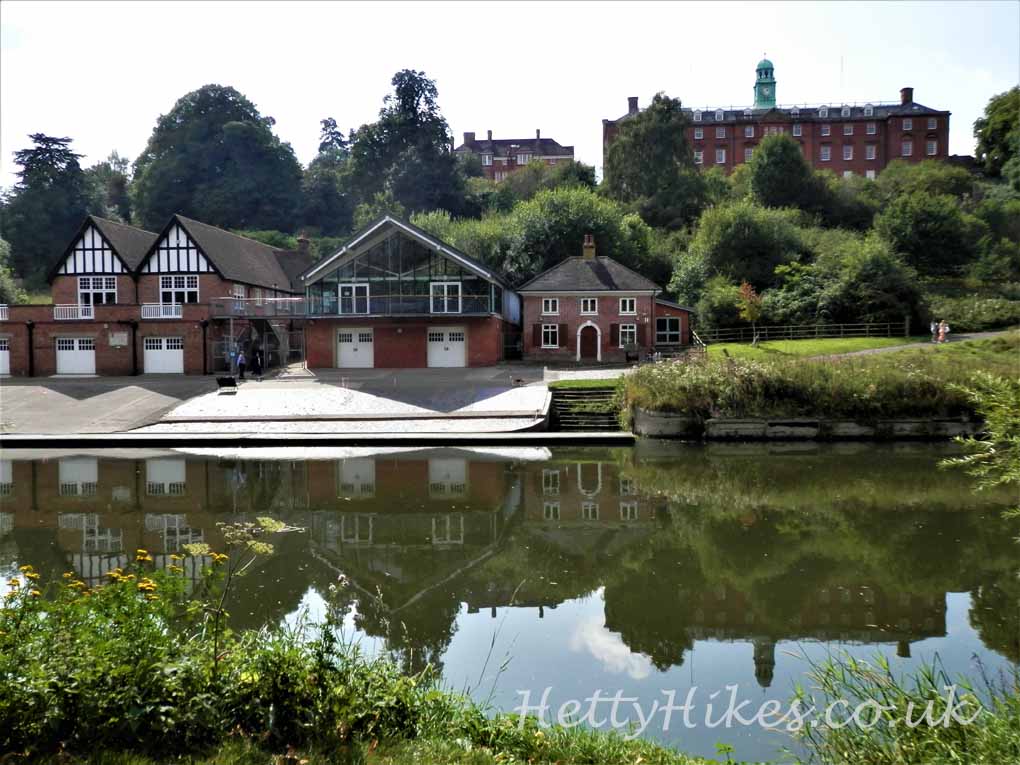 Hercules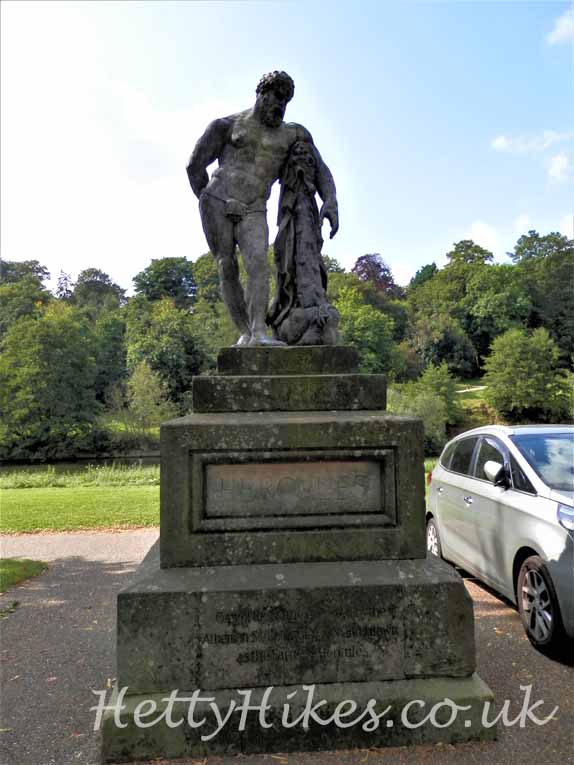 Pengwern Boat Club built in 1881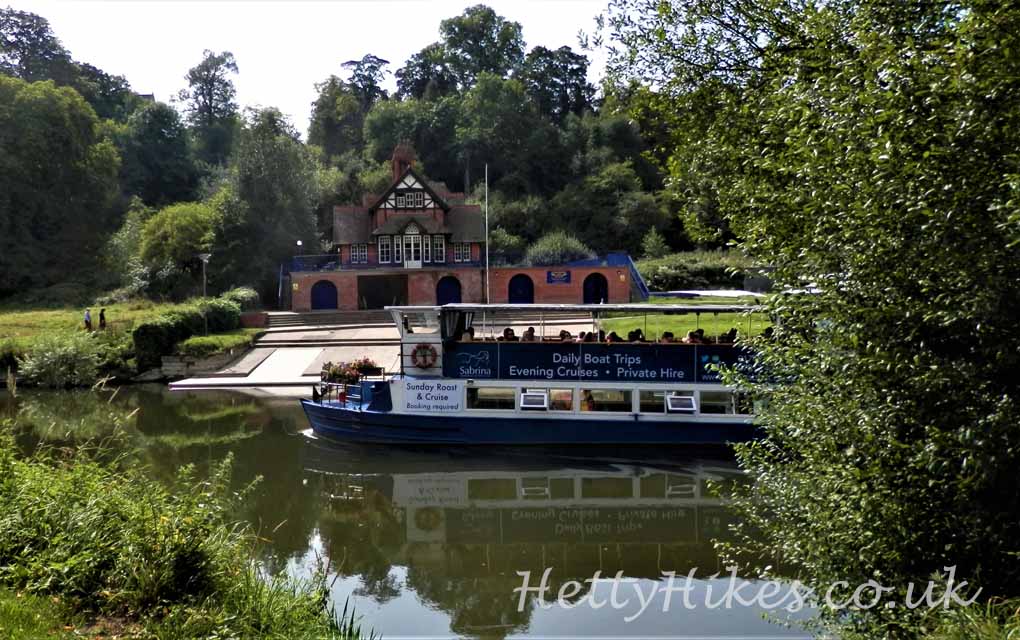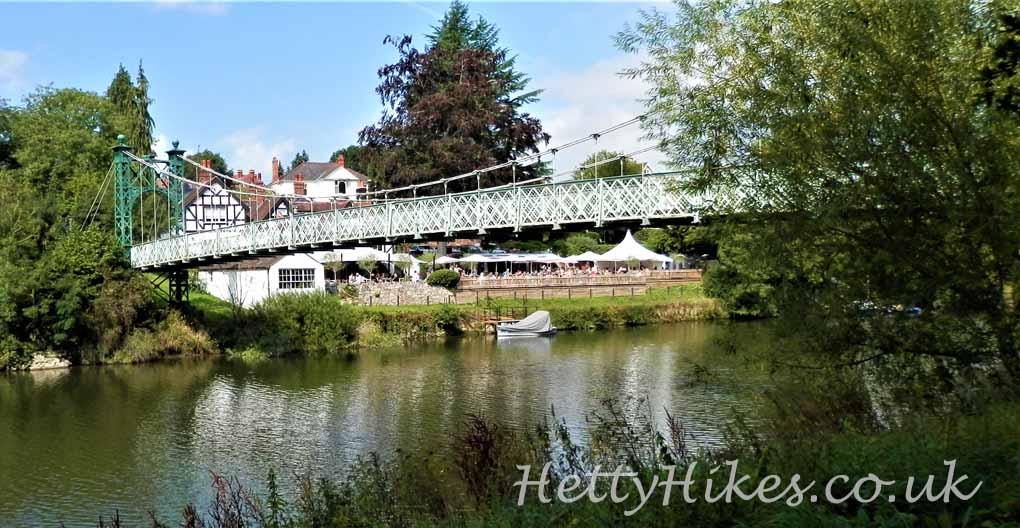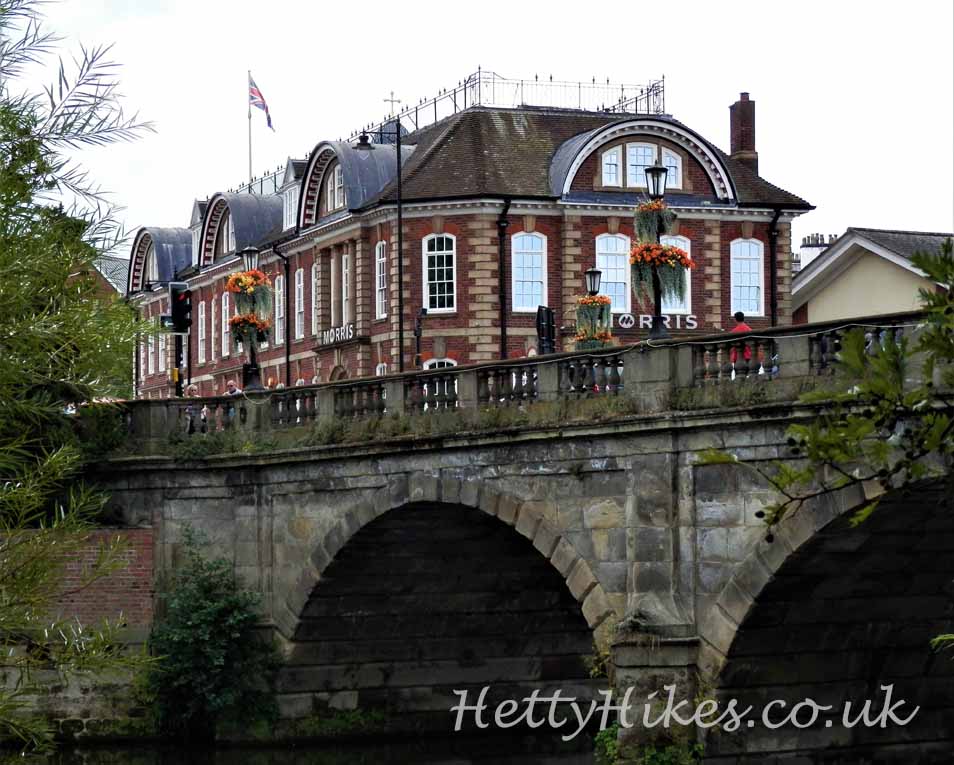 The Armoury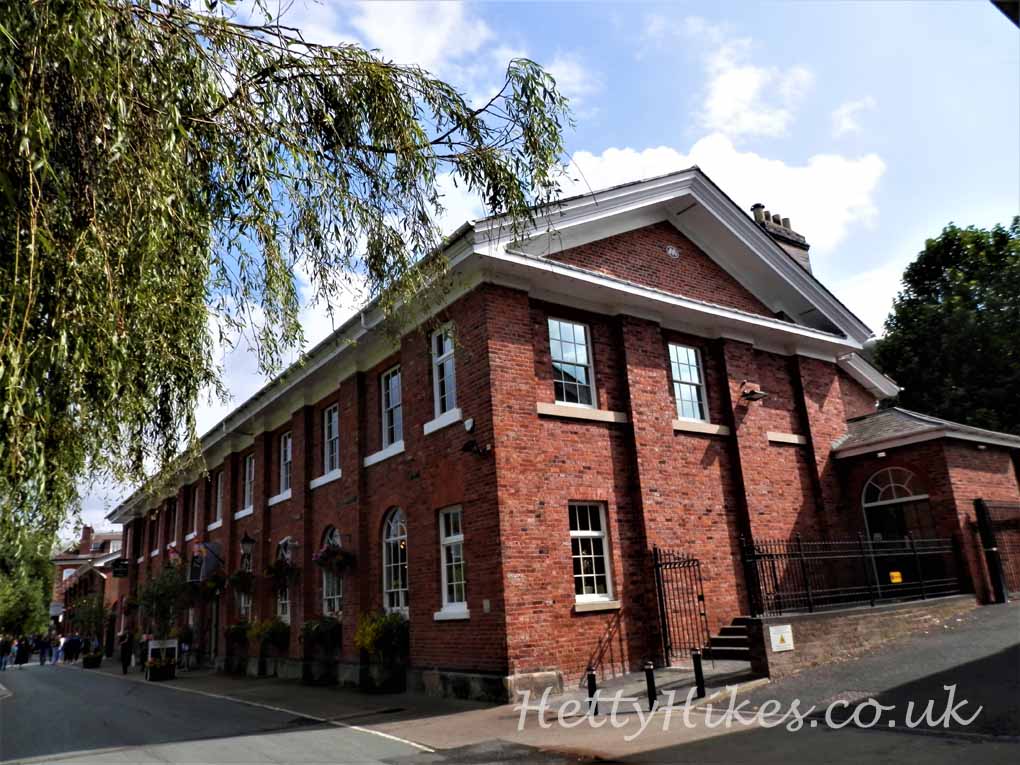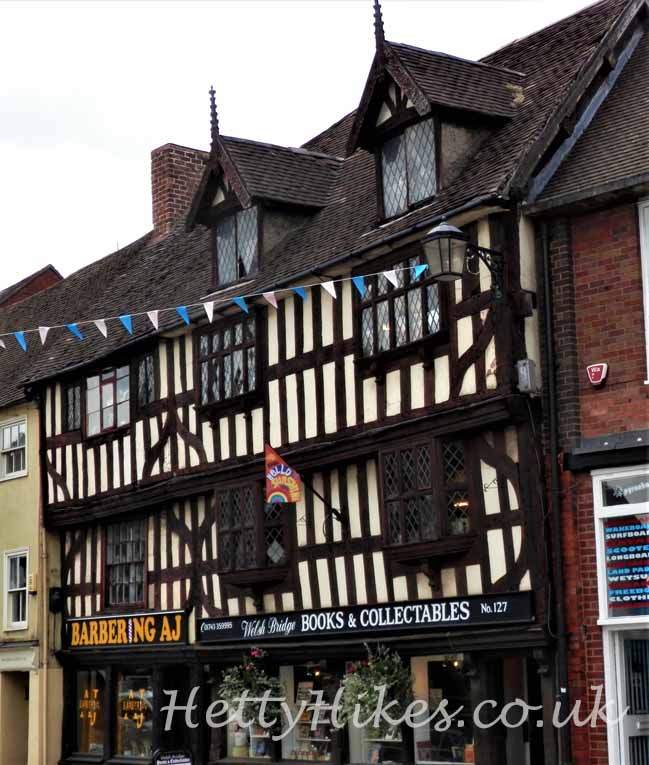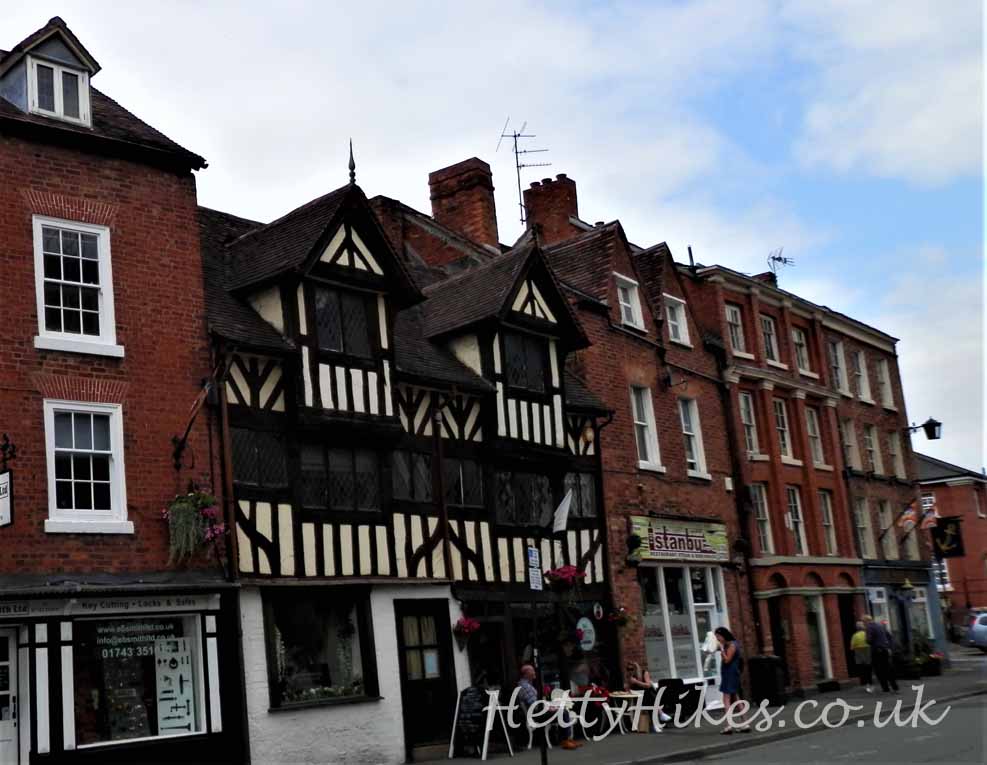 1922 footbridge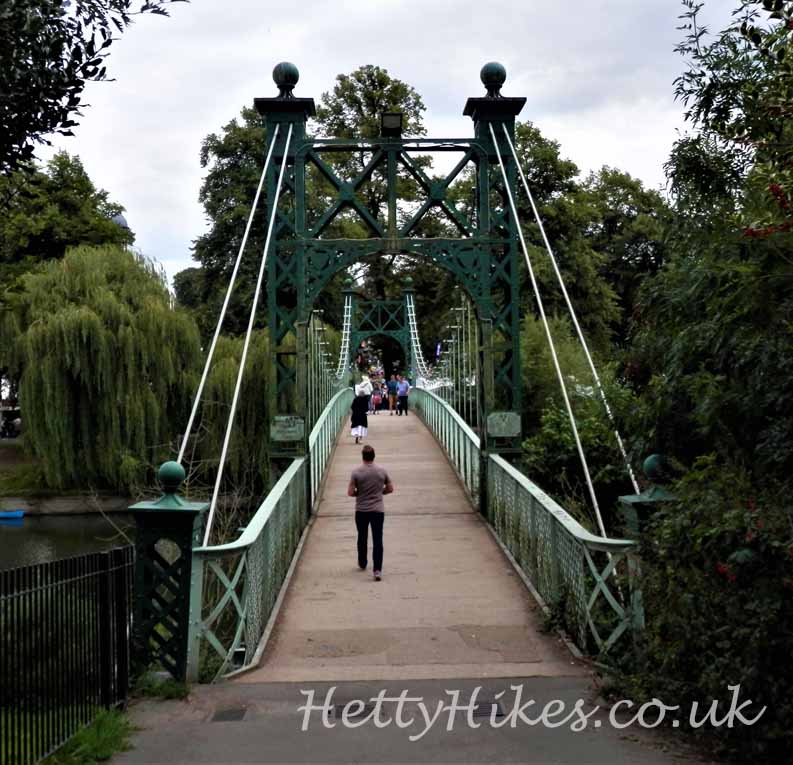 Kingsland Toll Bridge – free on foot but 20p for cars.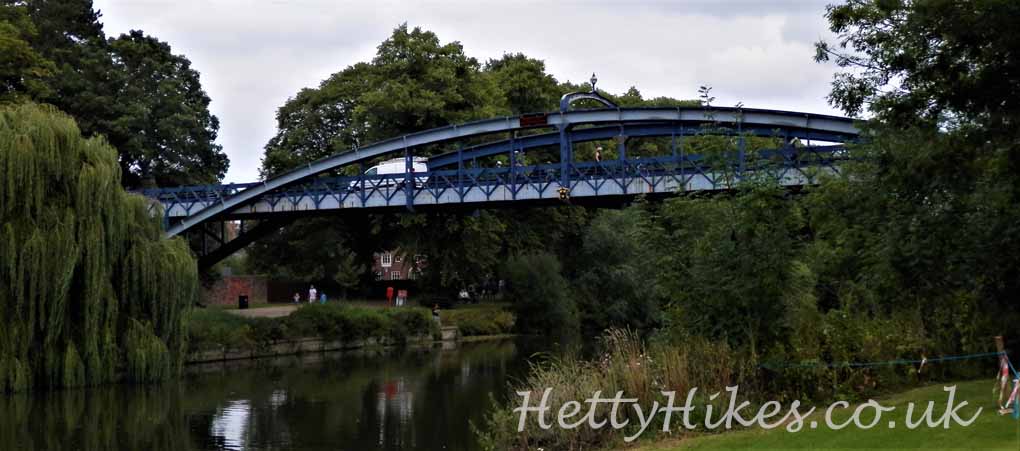 Shrewsbury's former Ear, Eye and Throat Hospital is now Kingsland Bridge Mansion apartments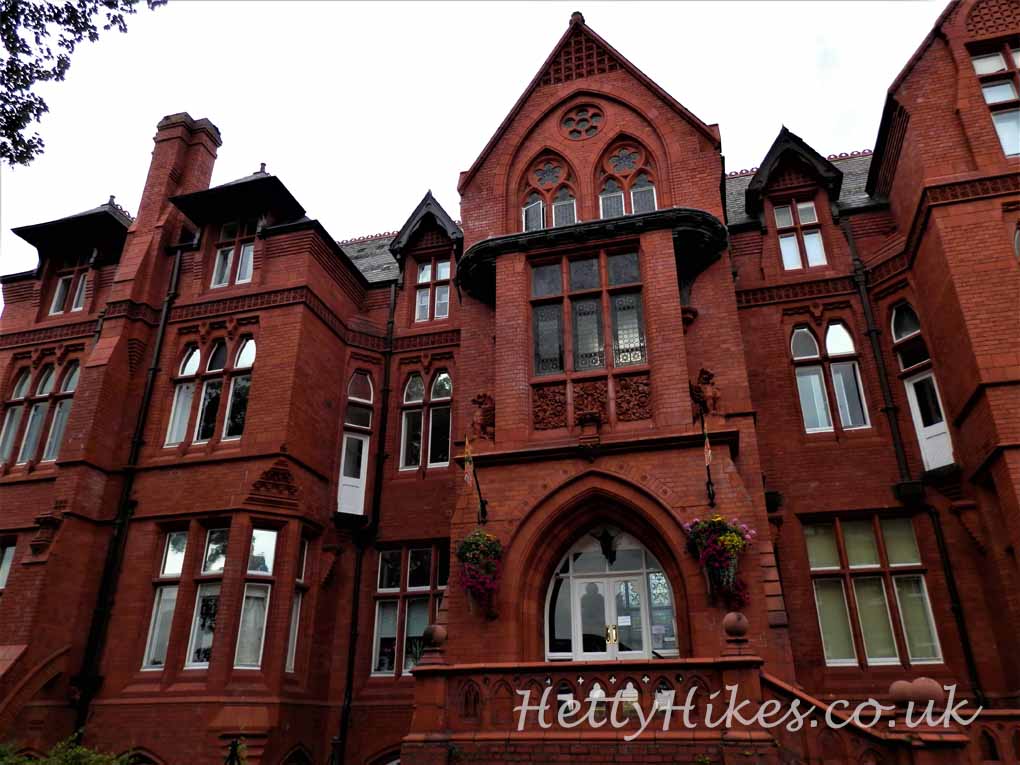 Shrewsbury High School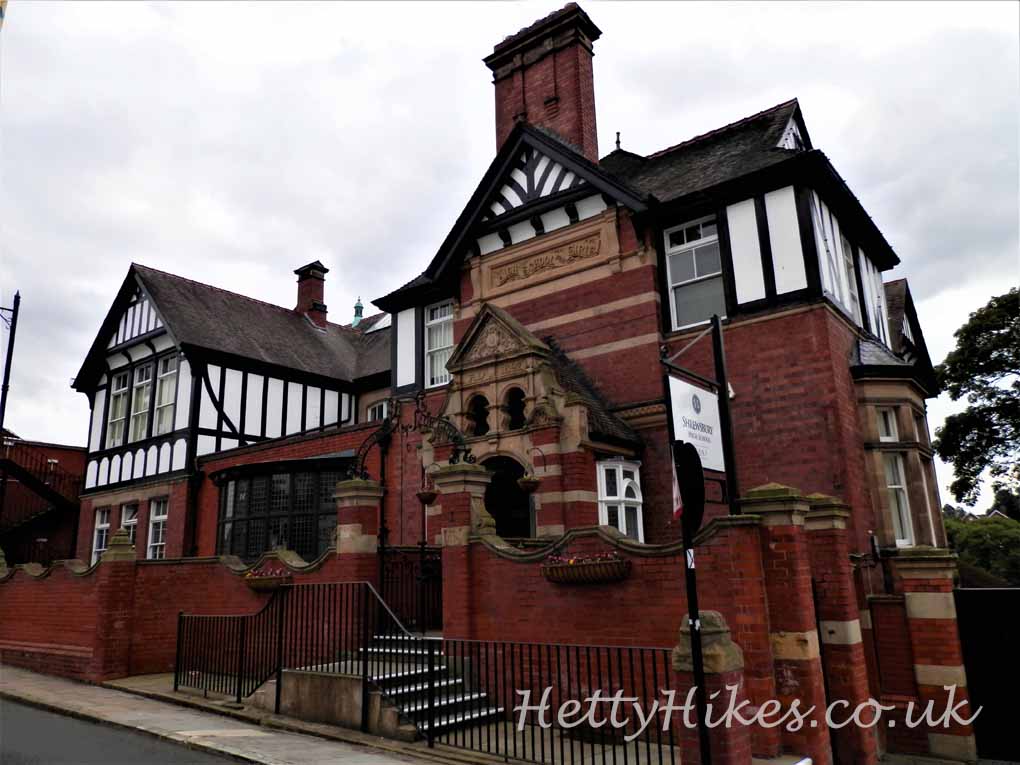 This warehouse is now flats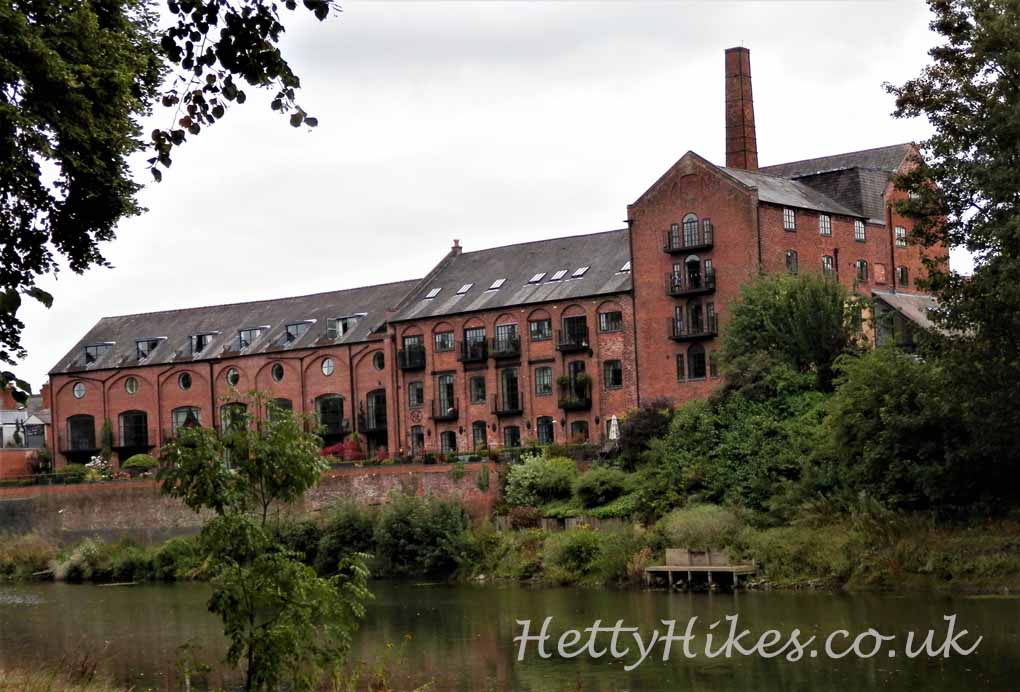 By the 12th century there were two bridges across the River Severn. This is English Bridge which was rebuilt in 1774 and again in 1925.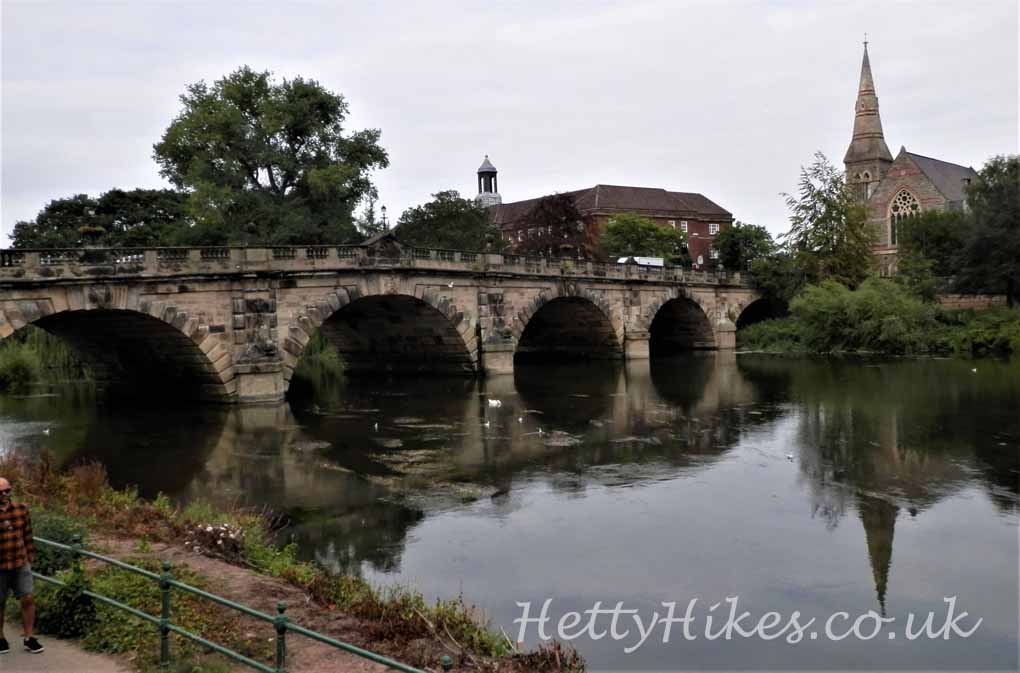 Shrewsbury Abbey was founded in 1083 on the other side of the river from the town and is the setting for the Brother Cadfael novels by Ellis Peters. The huge abbey was closed by Henry VIII in 1540 but some of the abbey church remains. The road which divides the remains of the abbey was built by Thomas Telford in 1836.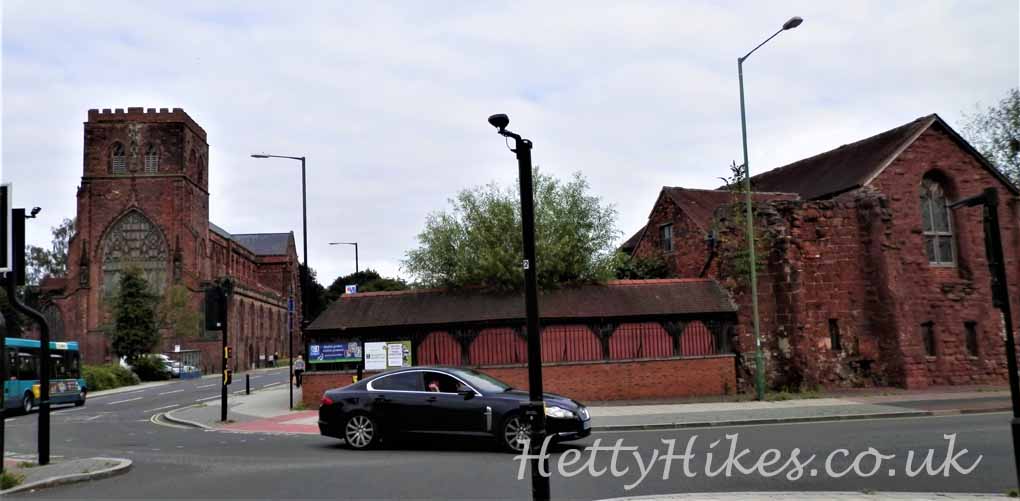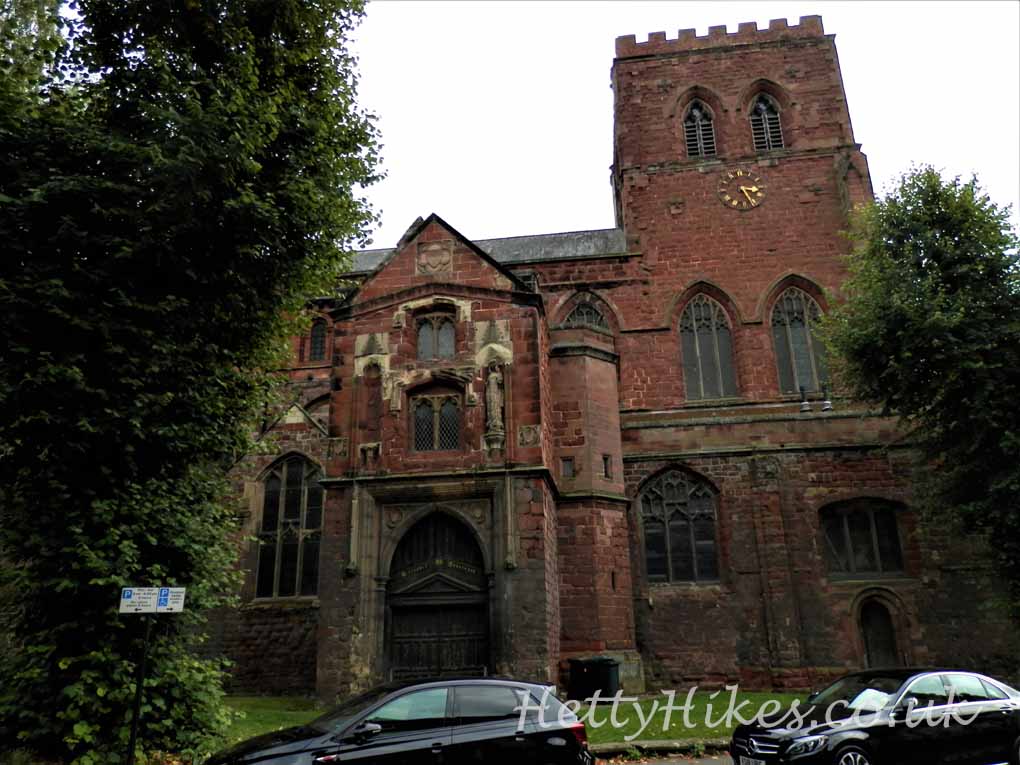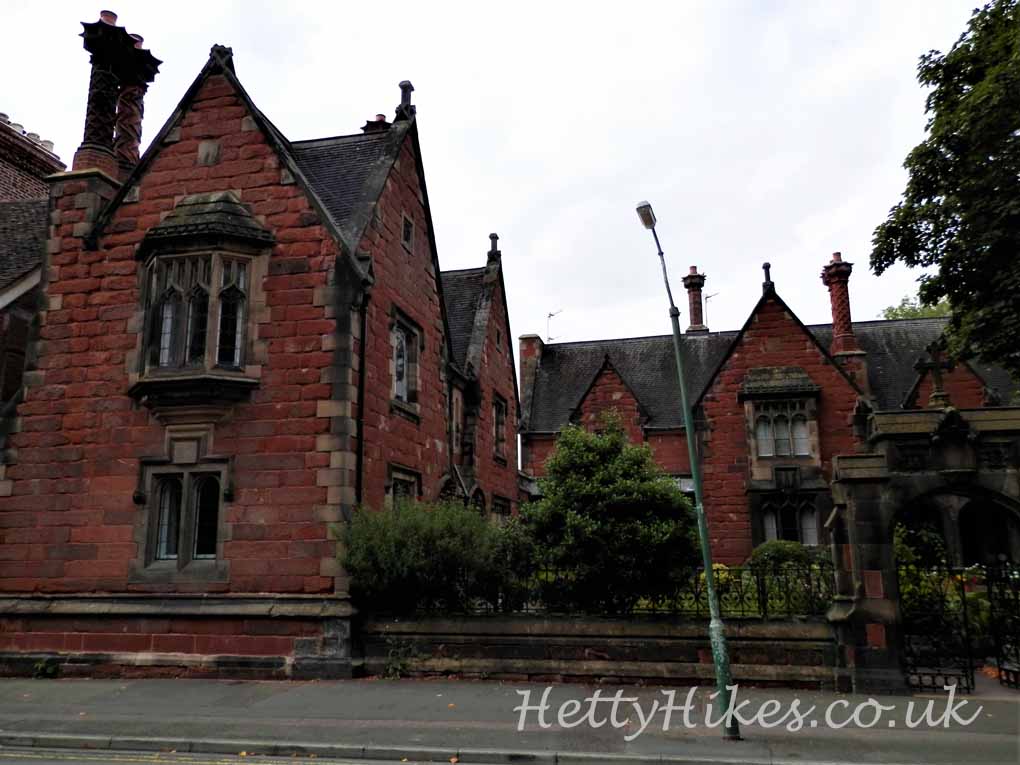 Shrewsbury Prison – now closed but you can visit it as a tourist.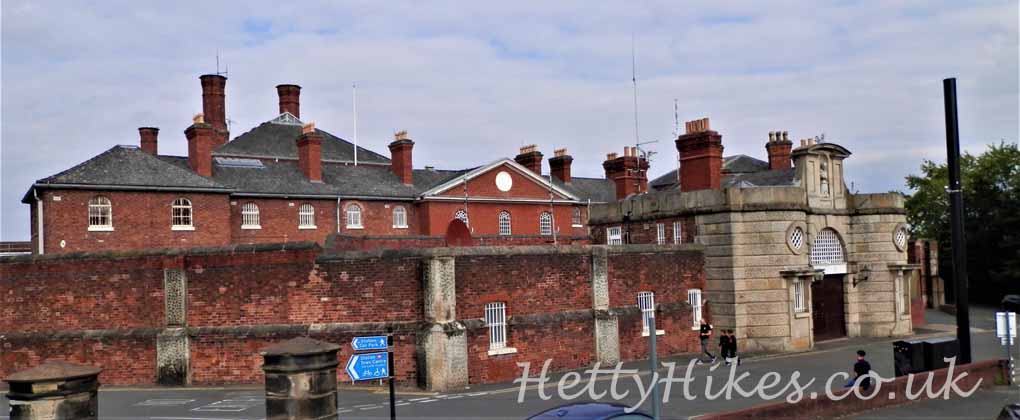 The Railway Station has platforms on a bridge over the River Severn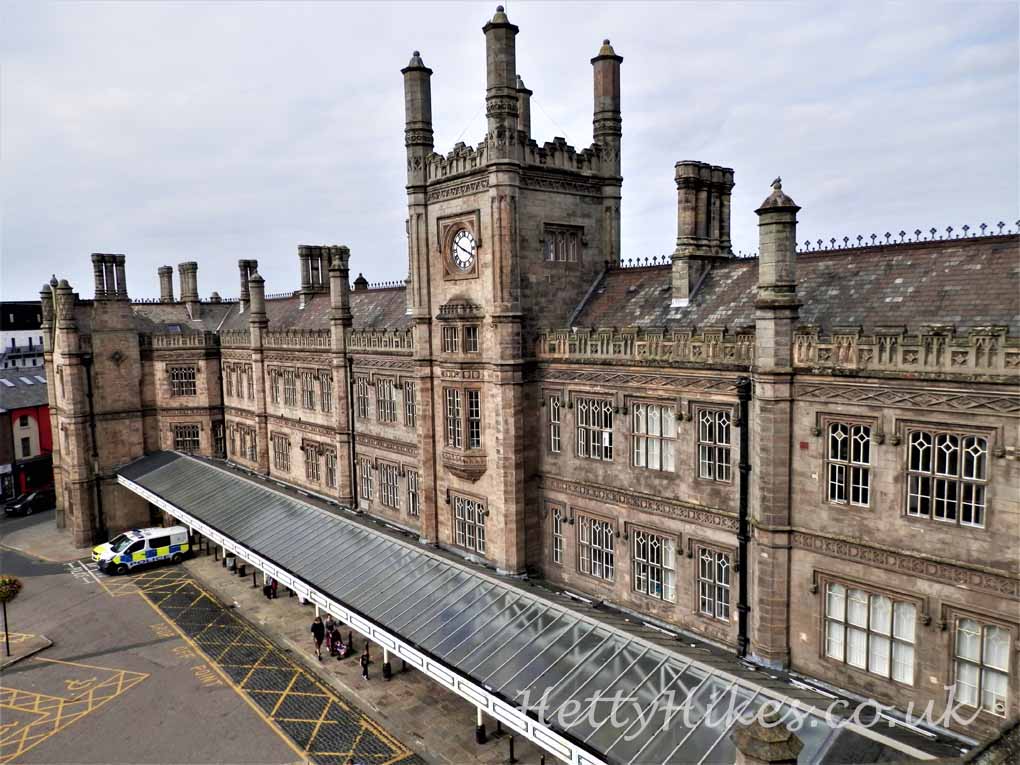 Shrewsbury Castle
The Library was the original Shrewsbury School building dating from the early 1600s, where Charles Darwin studied.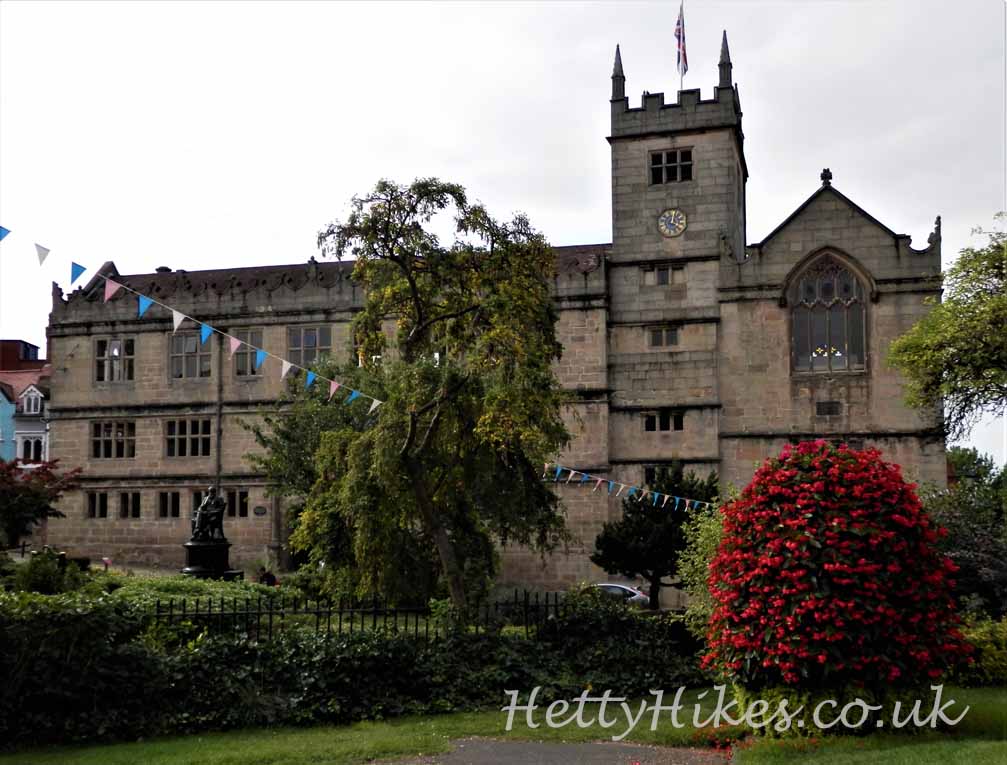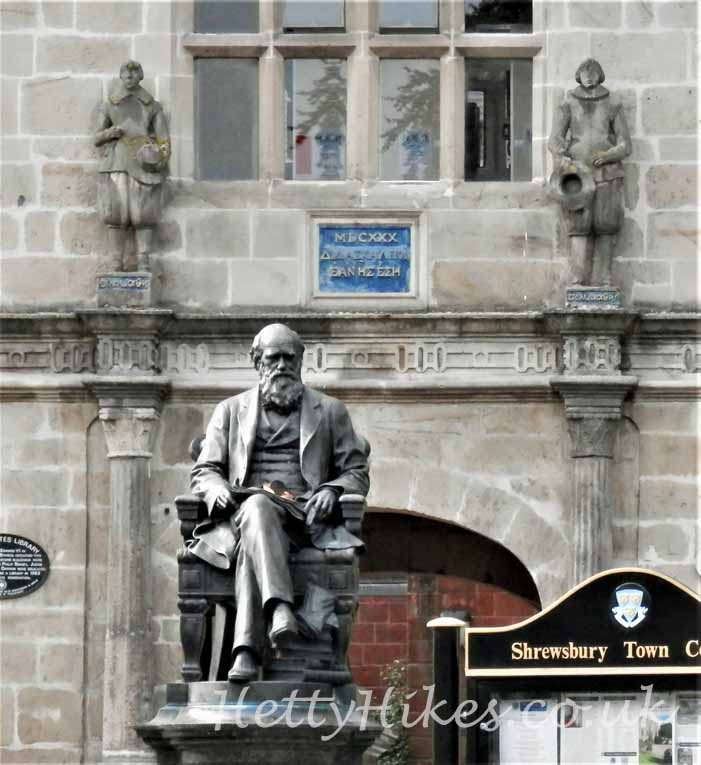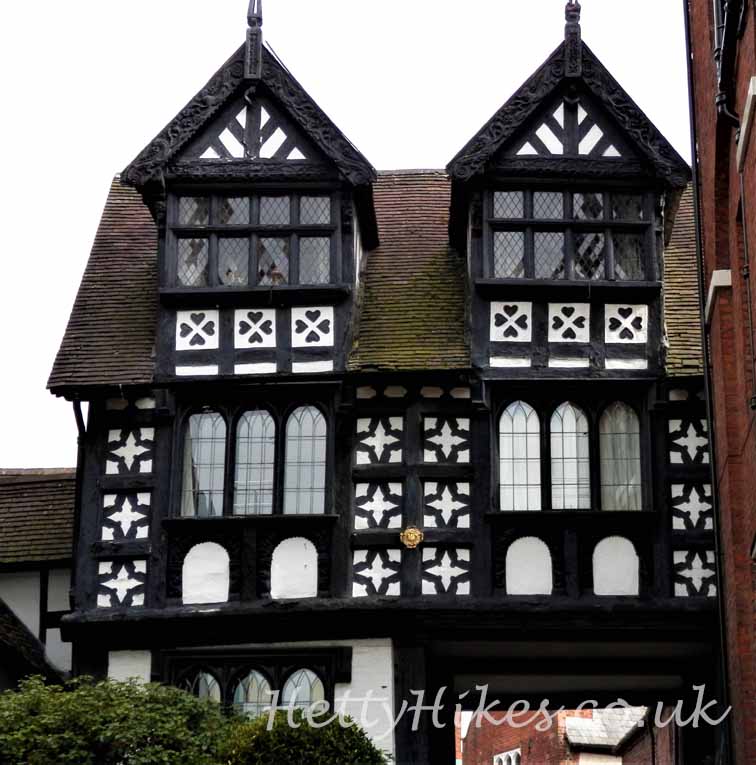 Next: Hodnet Hall Gardens and village
Back to beginning of holiday in Shropshire
All images on the website copyright of HettyHikes.co.uk