Gloucestershire                                                                                         Photos by Hetty
9th May 2020                    5 miles                 Map of walk
Yellow fields at Hammond's Farm, looking towards Callowell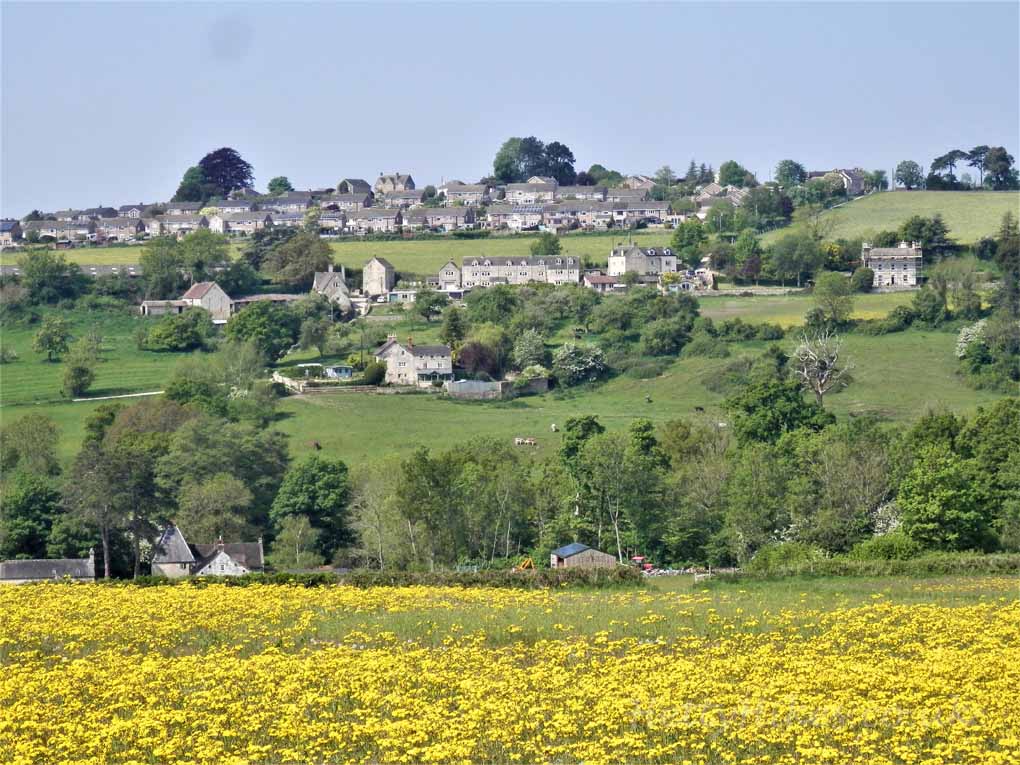 and Whiteshill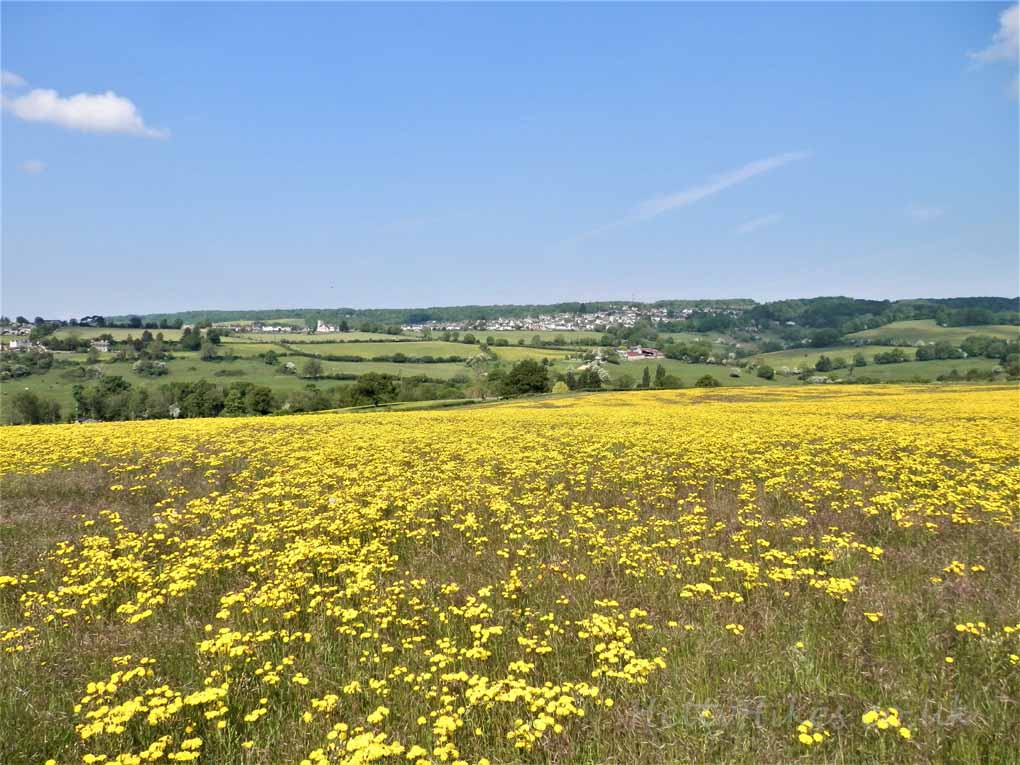 The yellow is not buttercups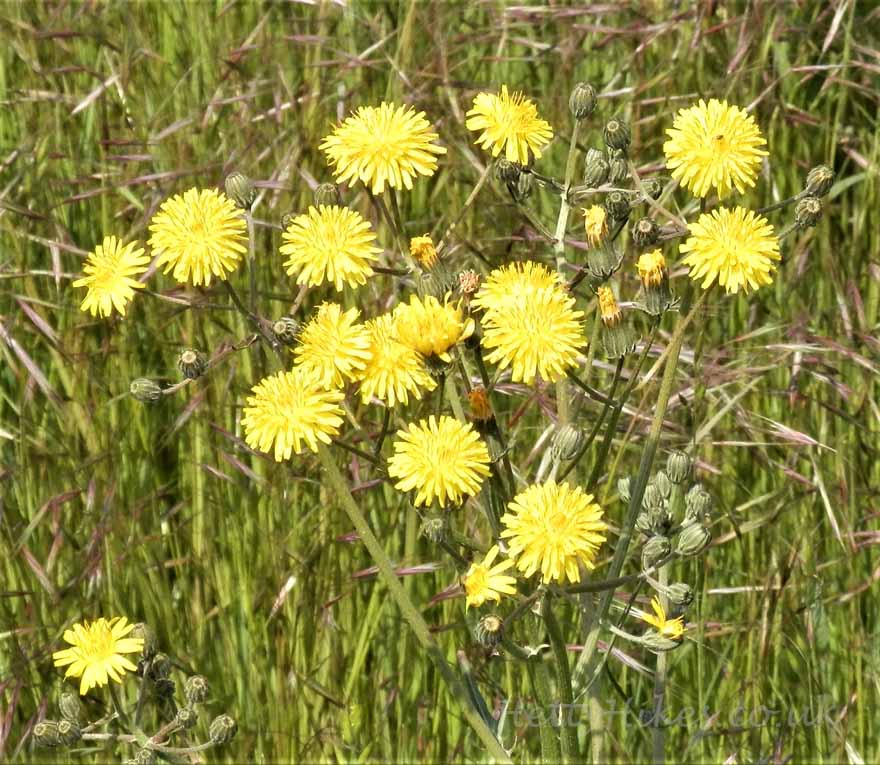 We didn't go up to the white field to see what that was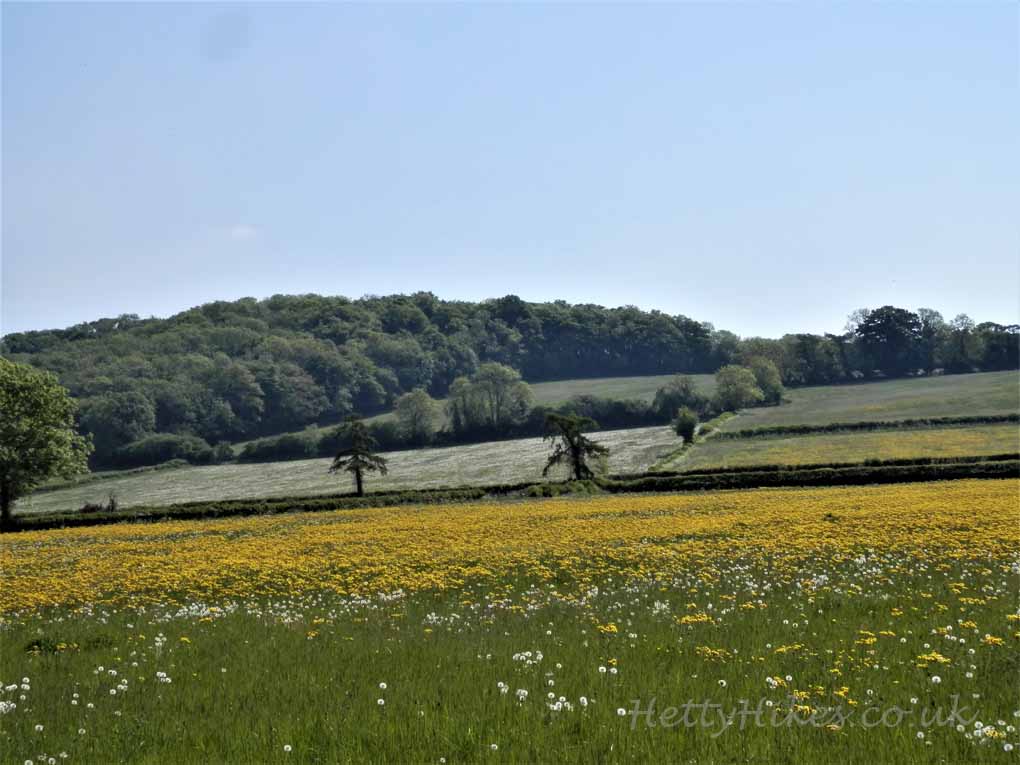 Owl on a gate post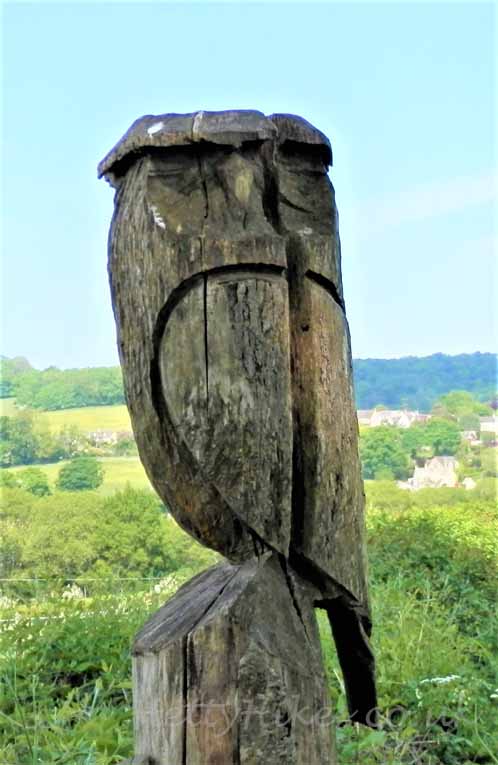 Lovely alpacas at Hammond's Farm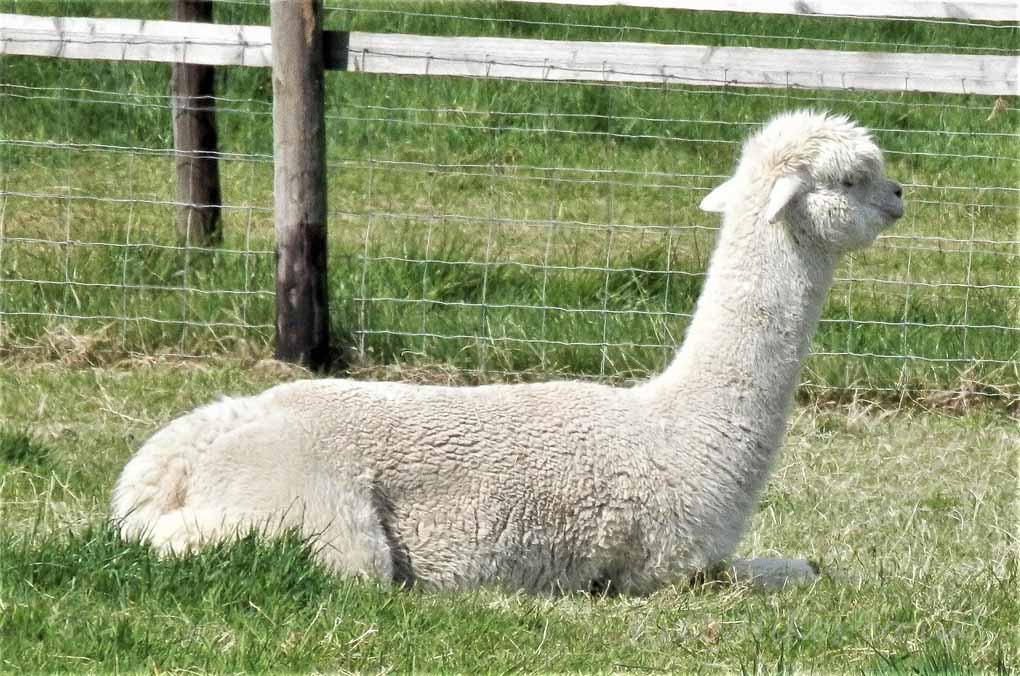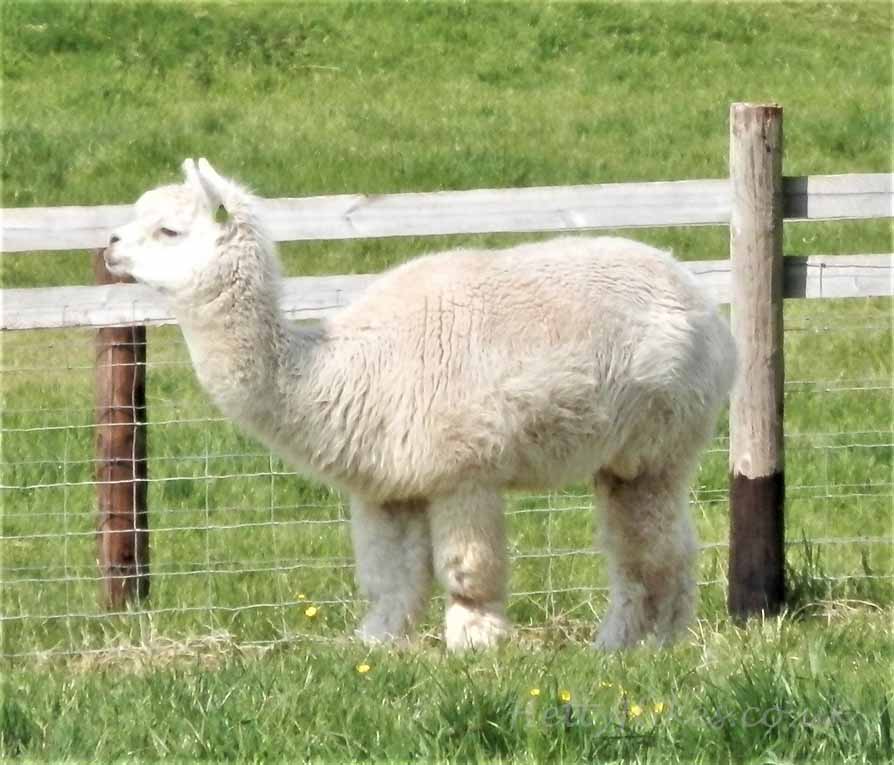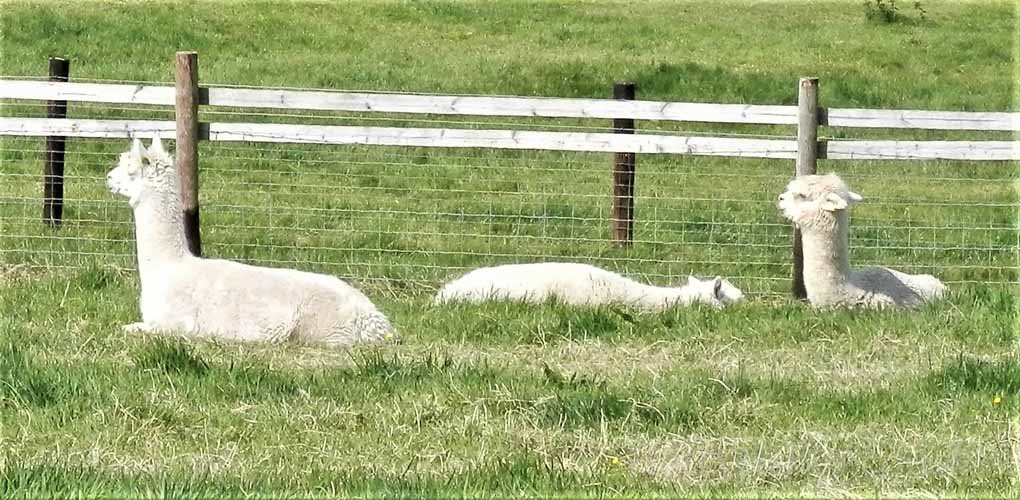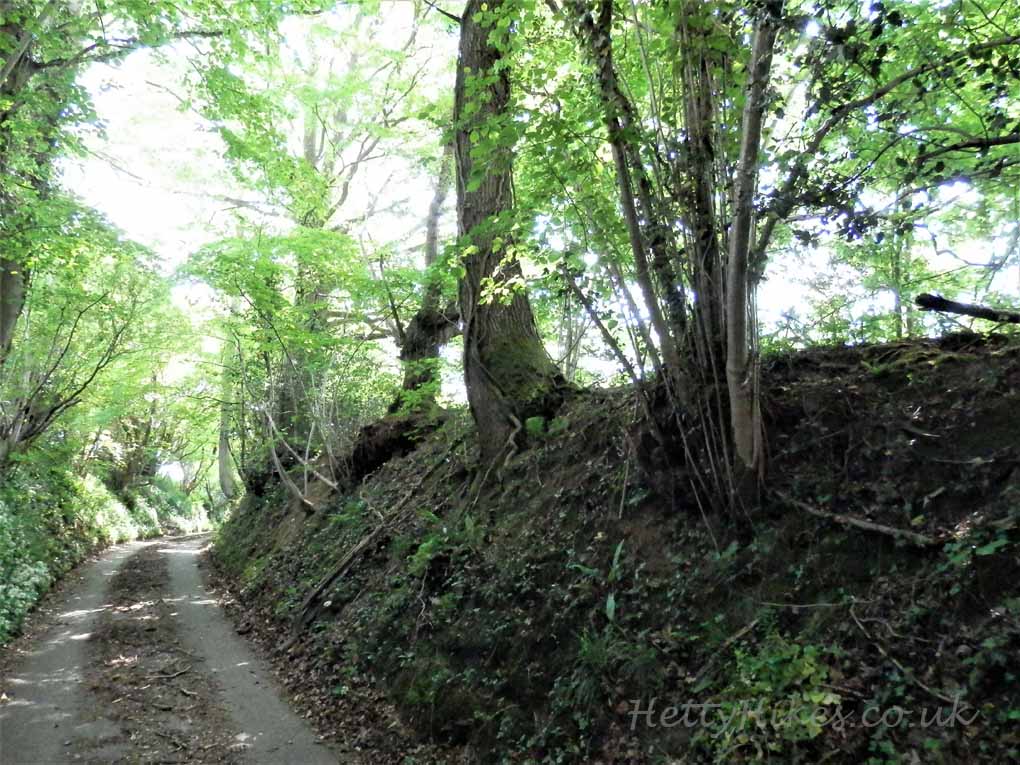 In Pincot Lane there is a cider mill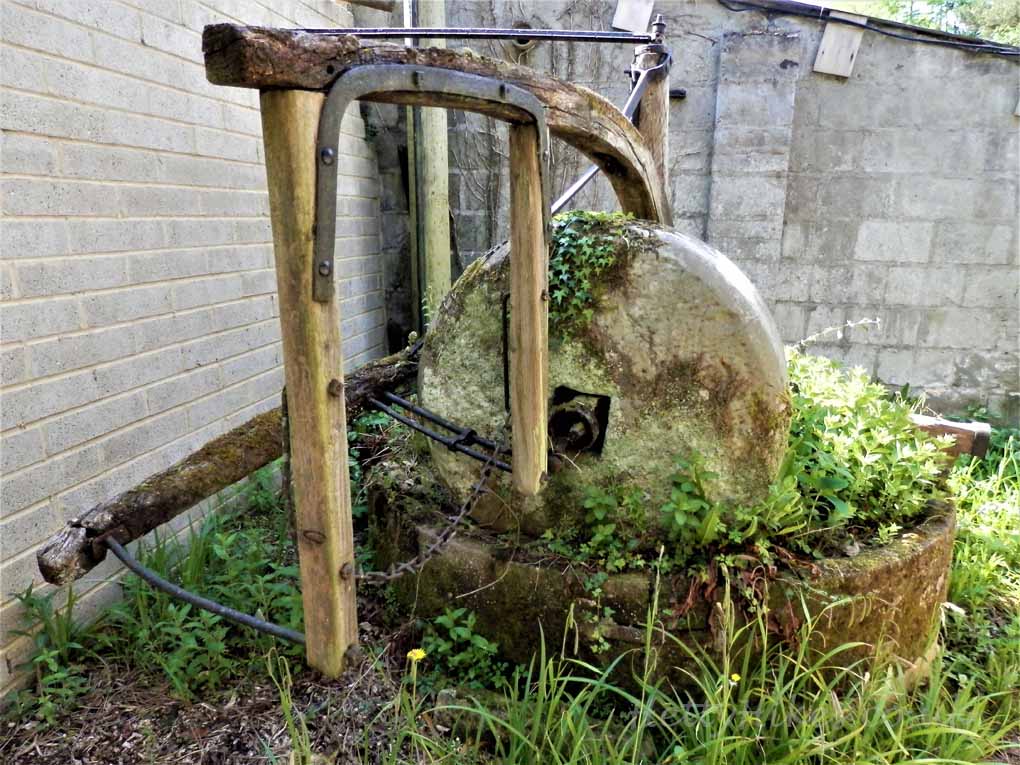 and two cider presses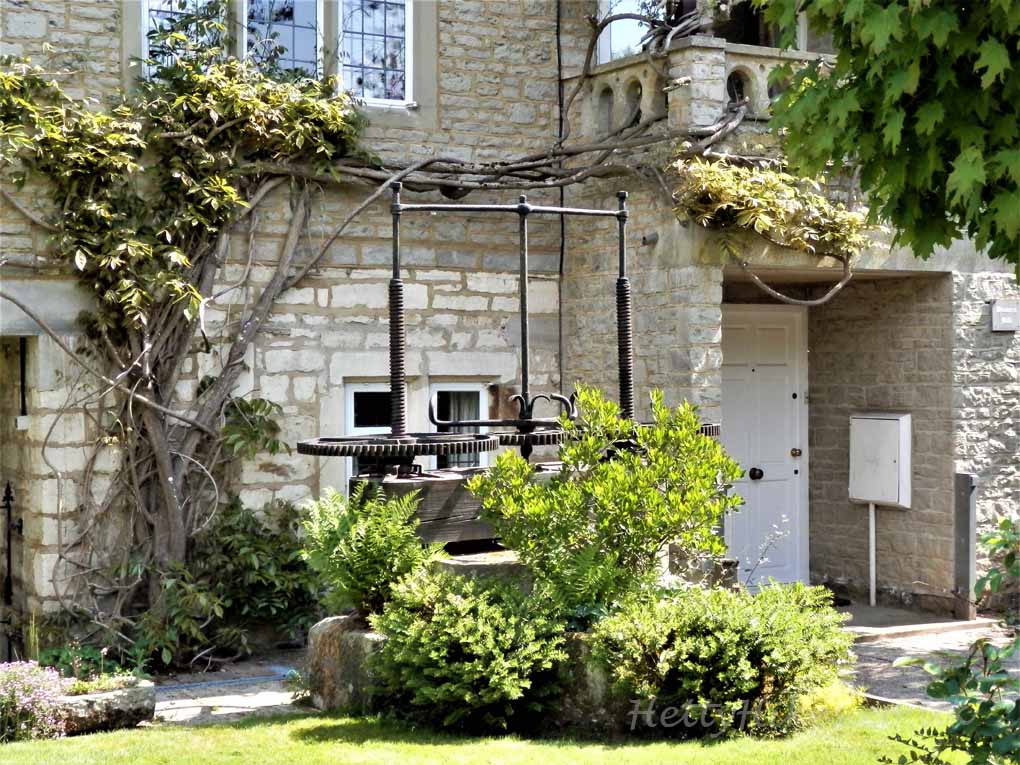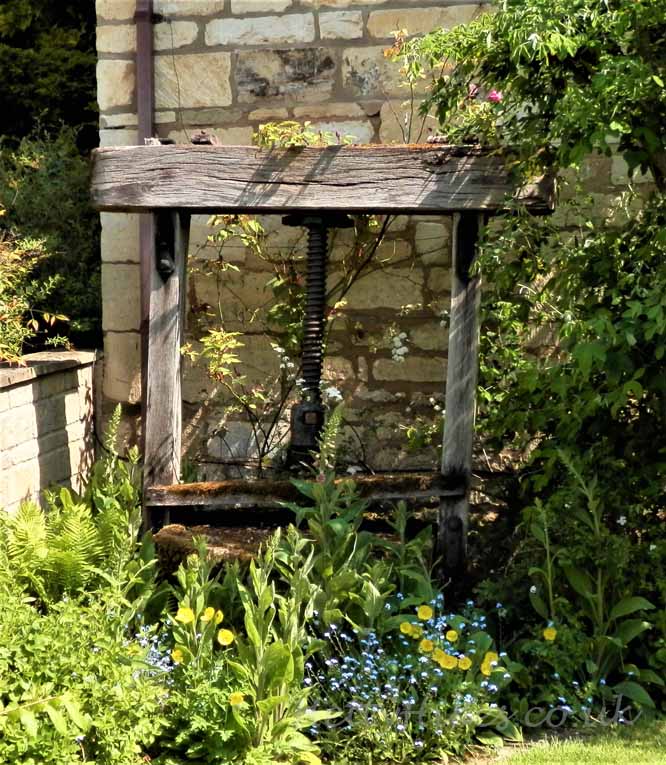 On the A46 -The Eagle – once a pub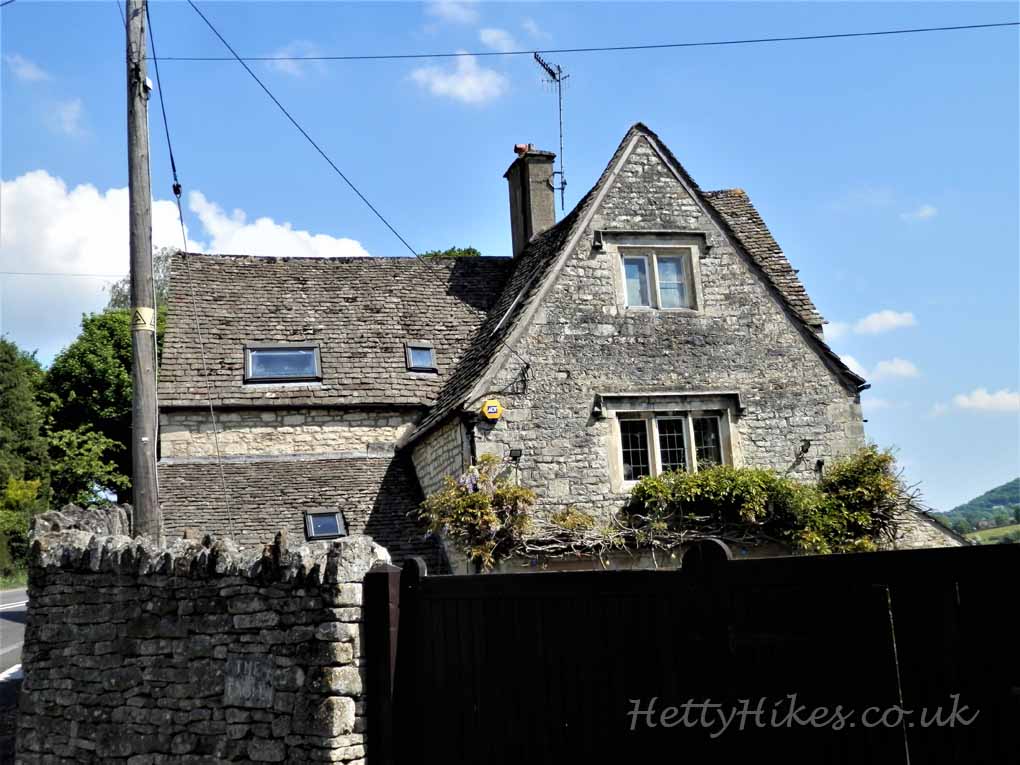 Towards Painswick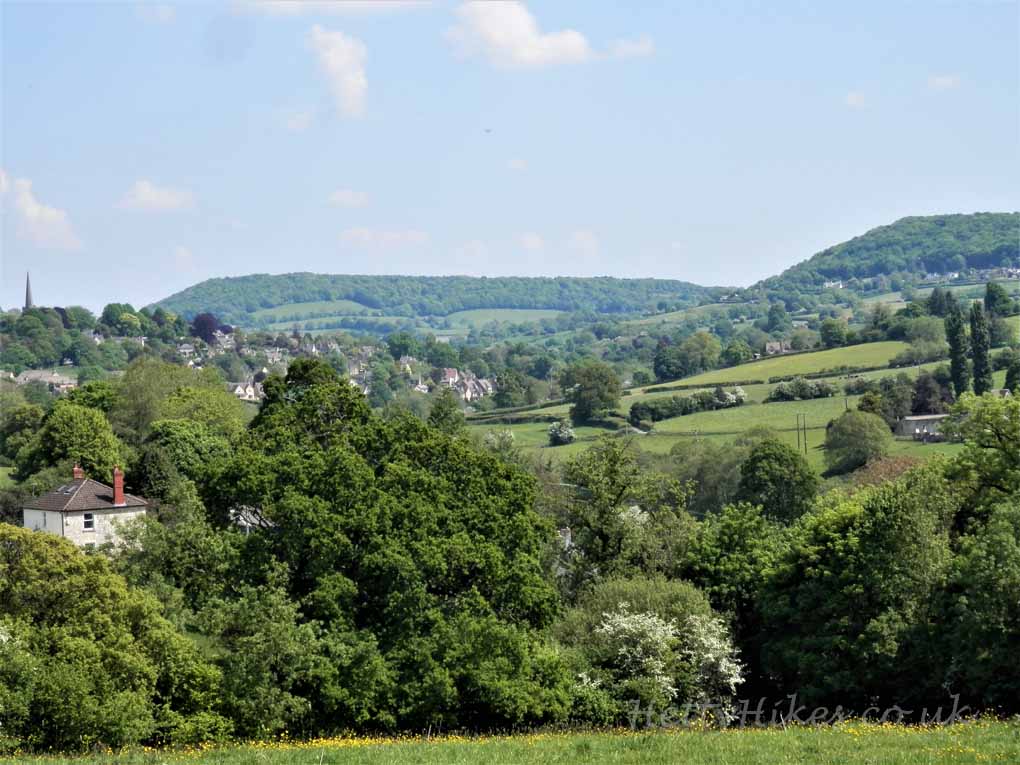 Pitchcombe village hall by the church, once the school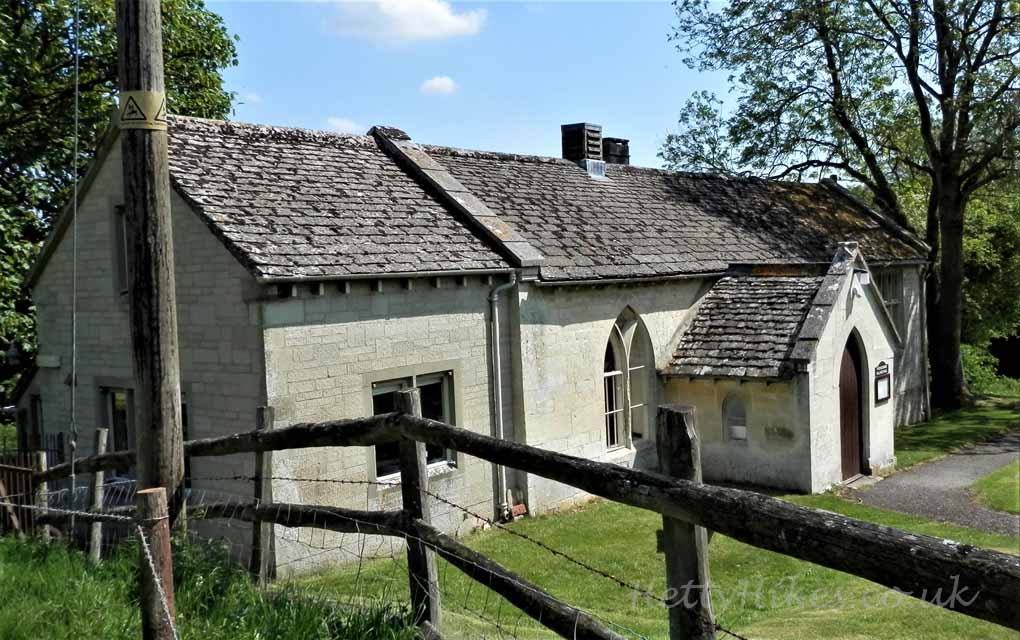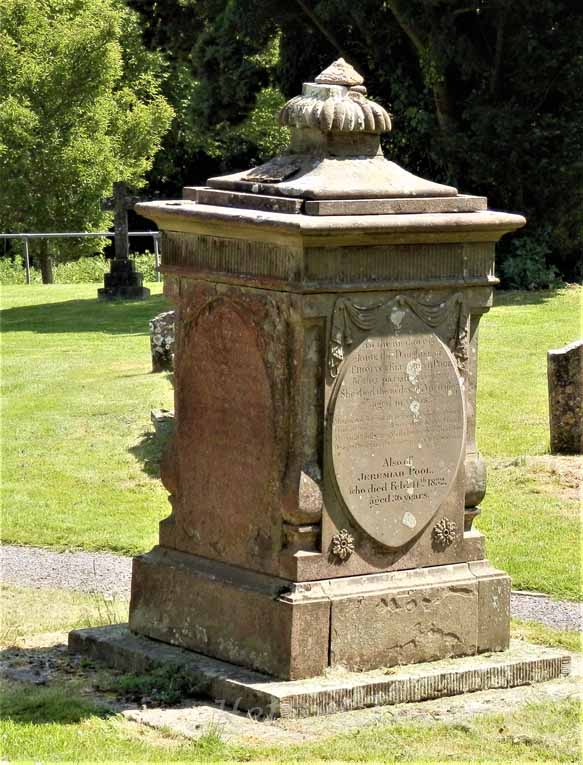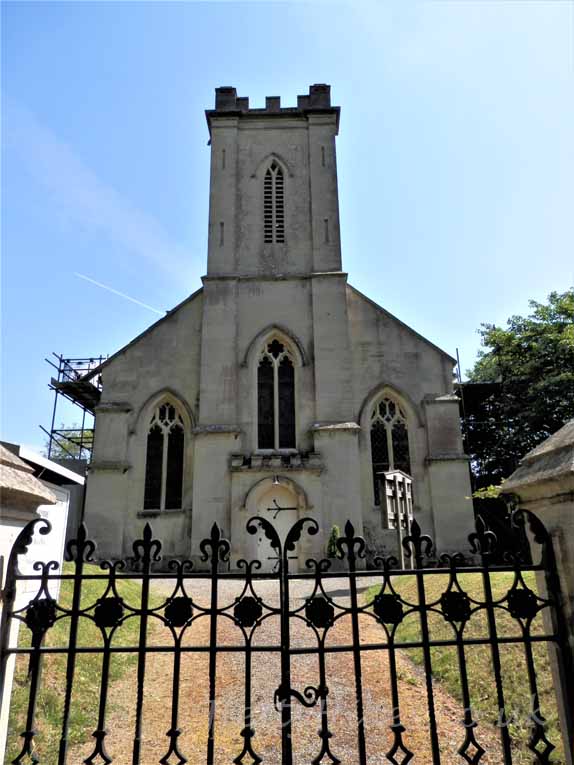 Photos of Pitchcombe village are lower down the page from previous walks
This is the head of the little valley between Pitchcombe and Whiteshill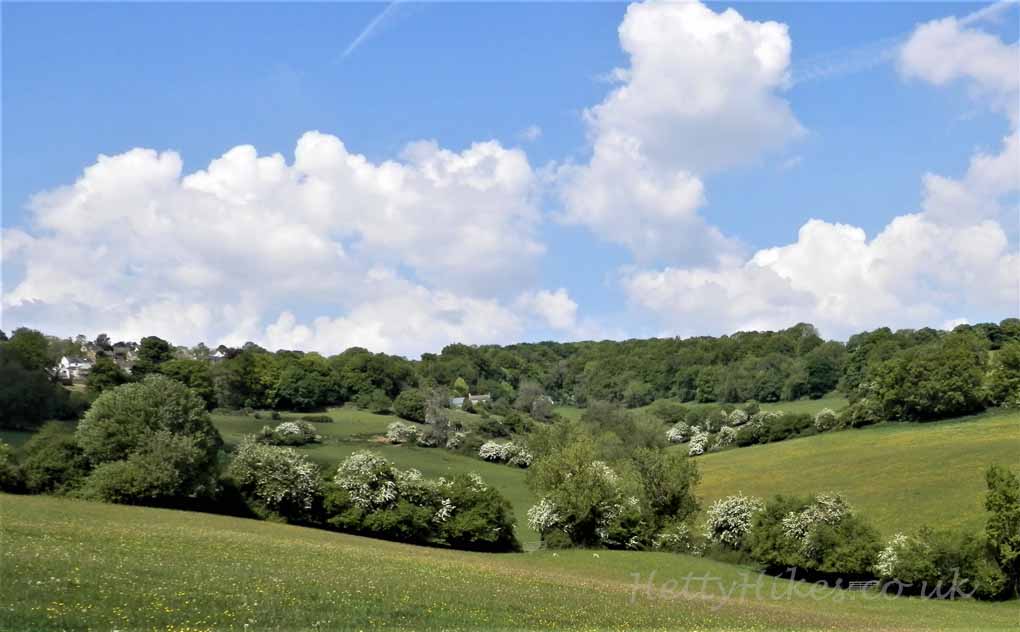 Towards Rodborough Hill
Looking back – we walked from the houses top right, down to the stream then up to the barn top left, down to the A46, then up to here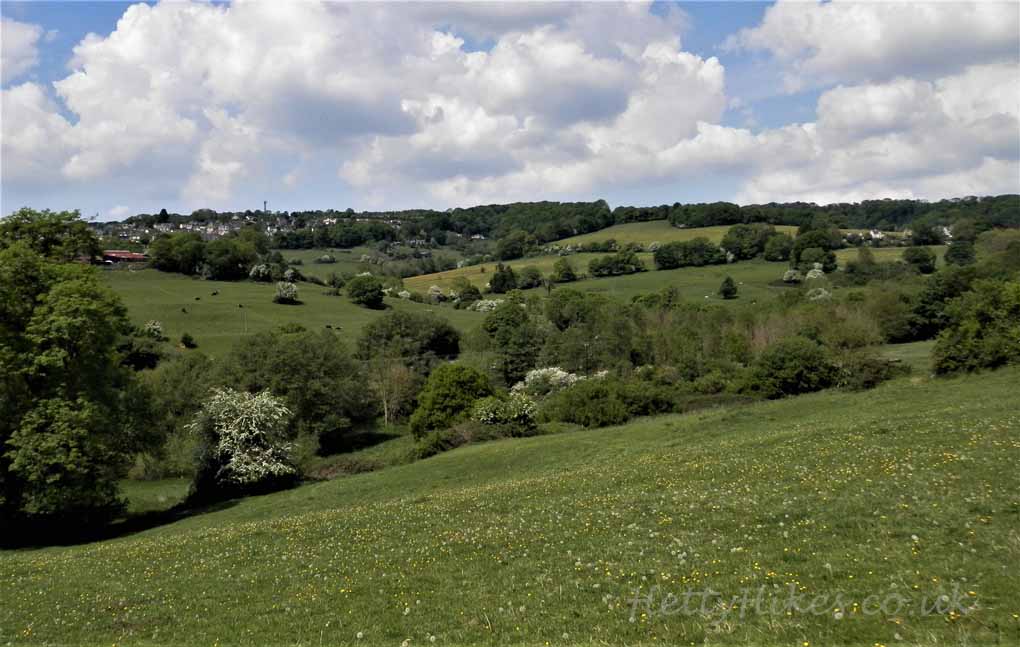 Hammond's Farmhouse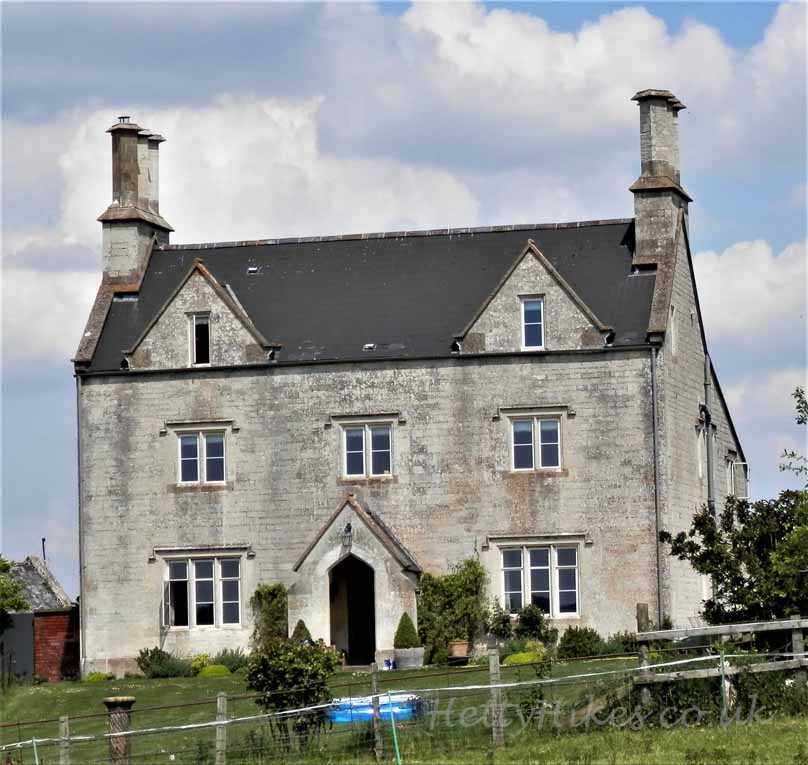 >>>>>>>>>>>>>>>>>>>>>>>>>>>>>>>>>>>>>>>>>>>>
4th April 2020                    4.3 miles                 Map of walk
This is similar to a walk we did four years ago, but in the opposite direction.
We walked to Salmon Springs, then up to Callowell, through the fields past Stokenhill to Pitchcombe.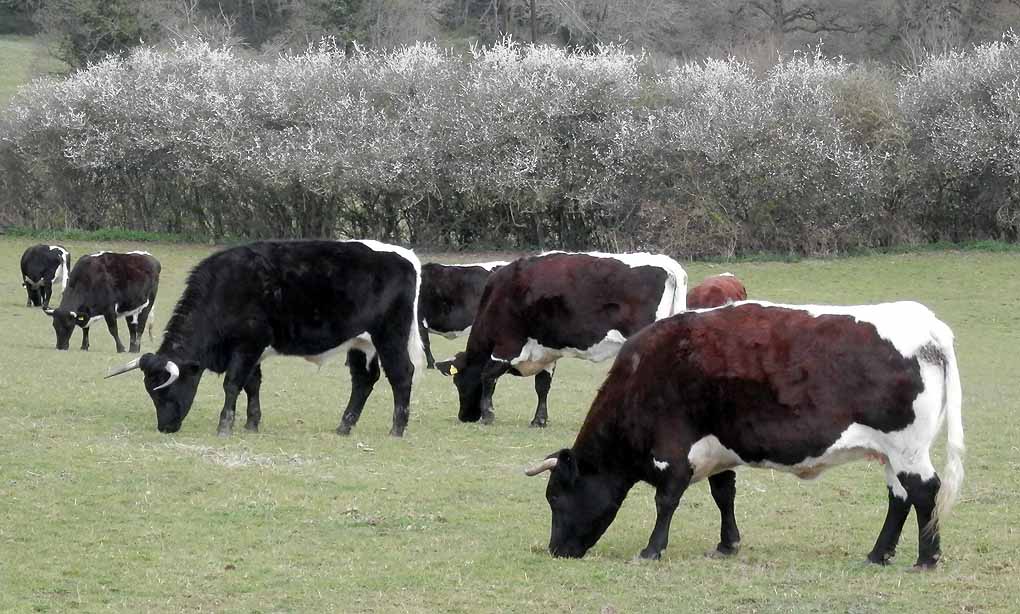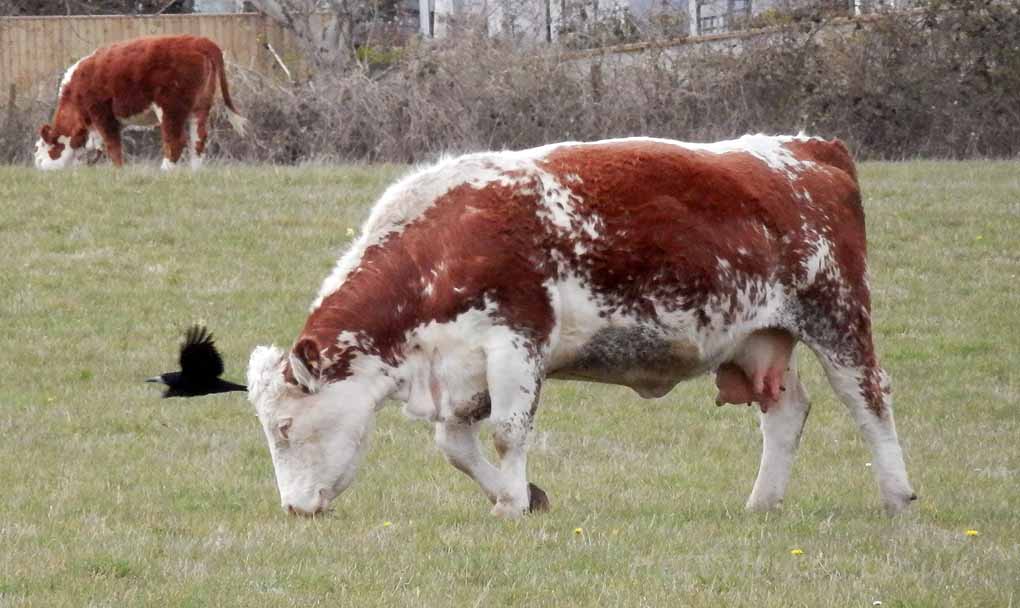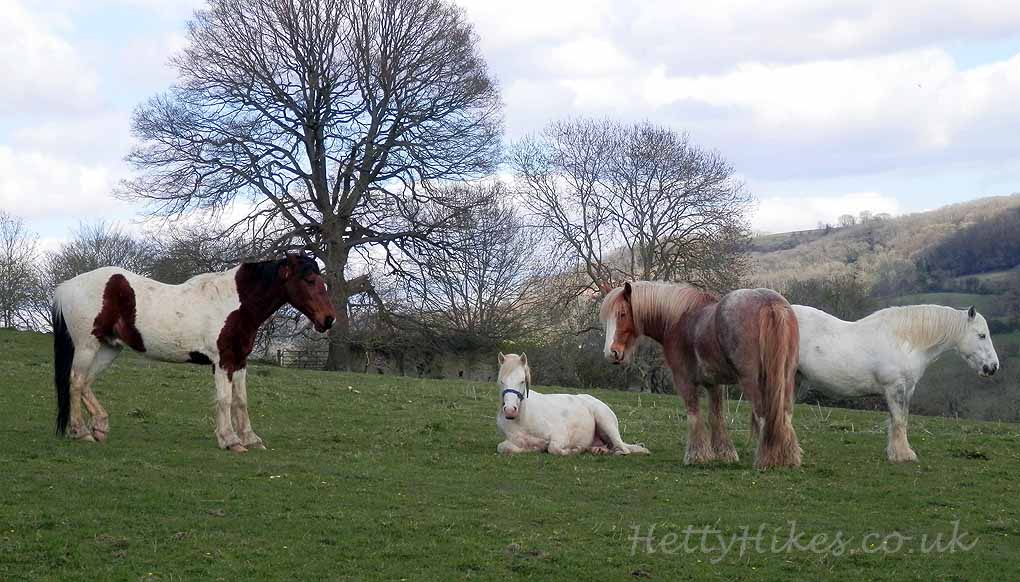 Brown's Hill Court is across the Painswick Valley in Wick Street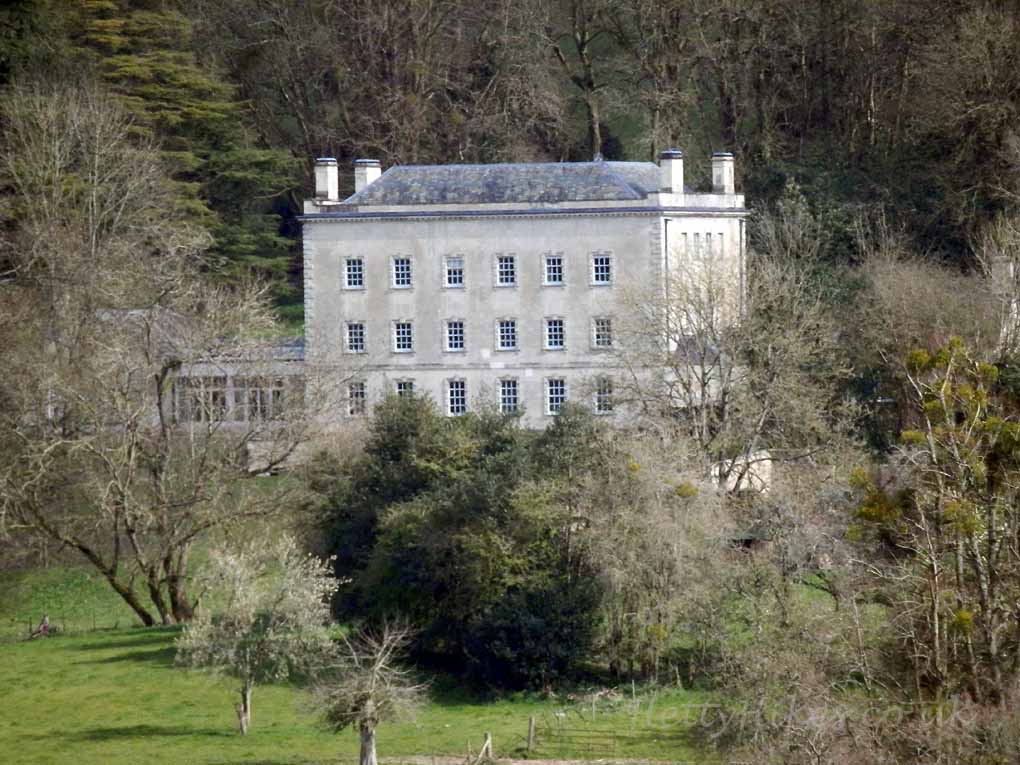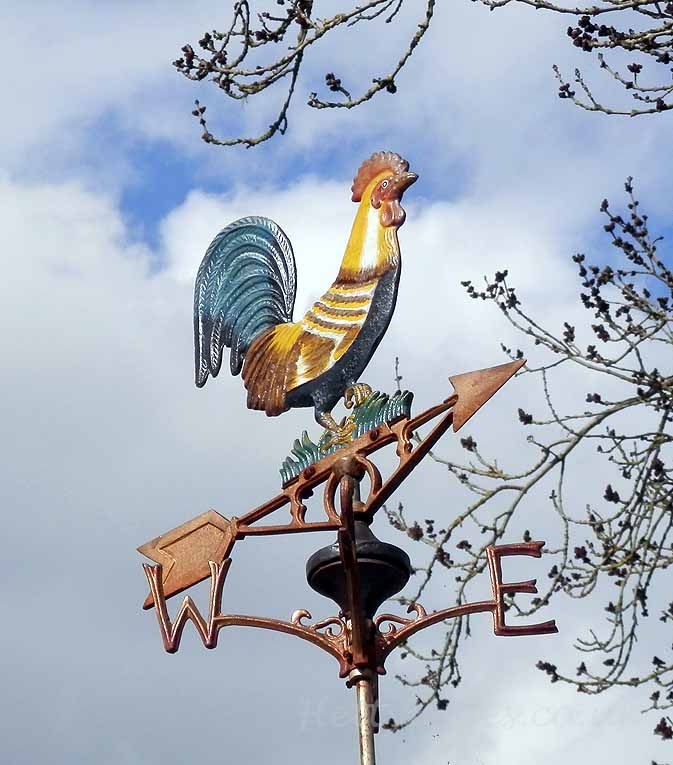 We didn't spot this window when we walked in the other direction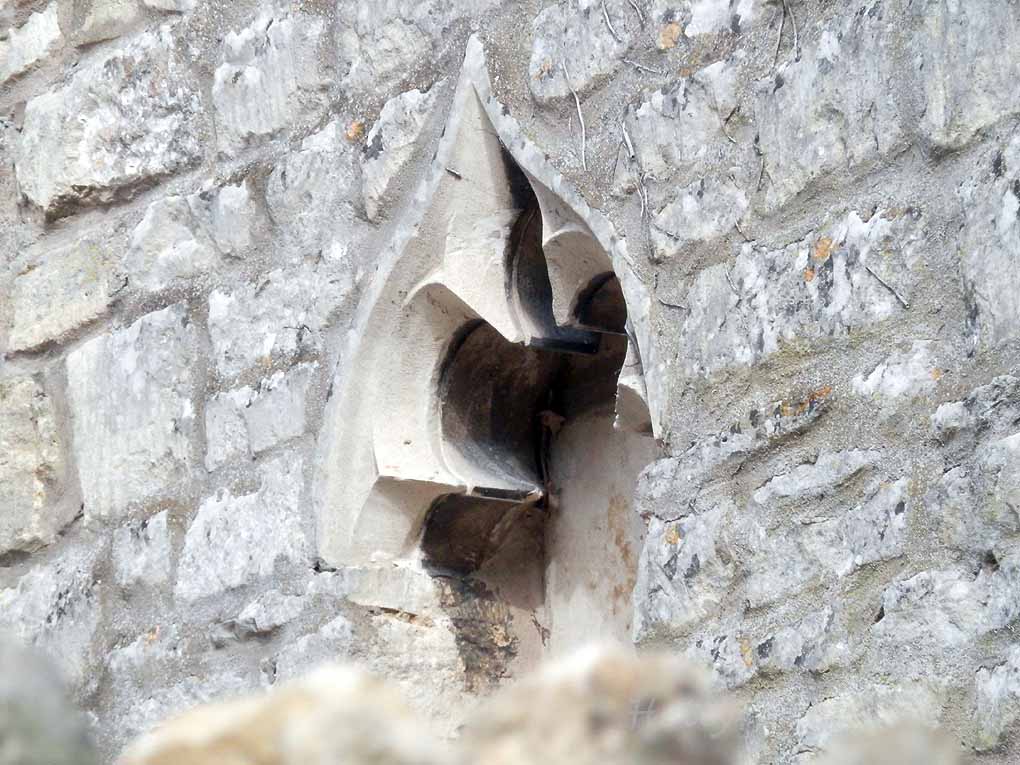 For photos in Pitchcombe village – see below
We went down and up Wade's Lane, passing the mill house and then back to Stroud along Wick Street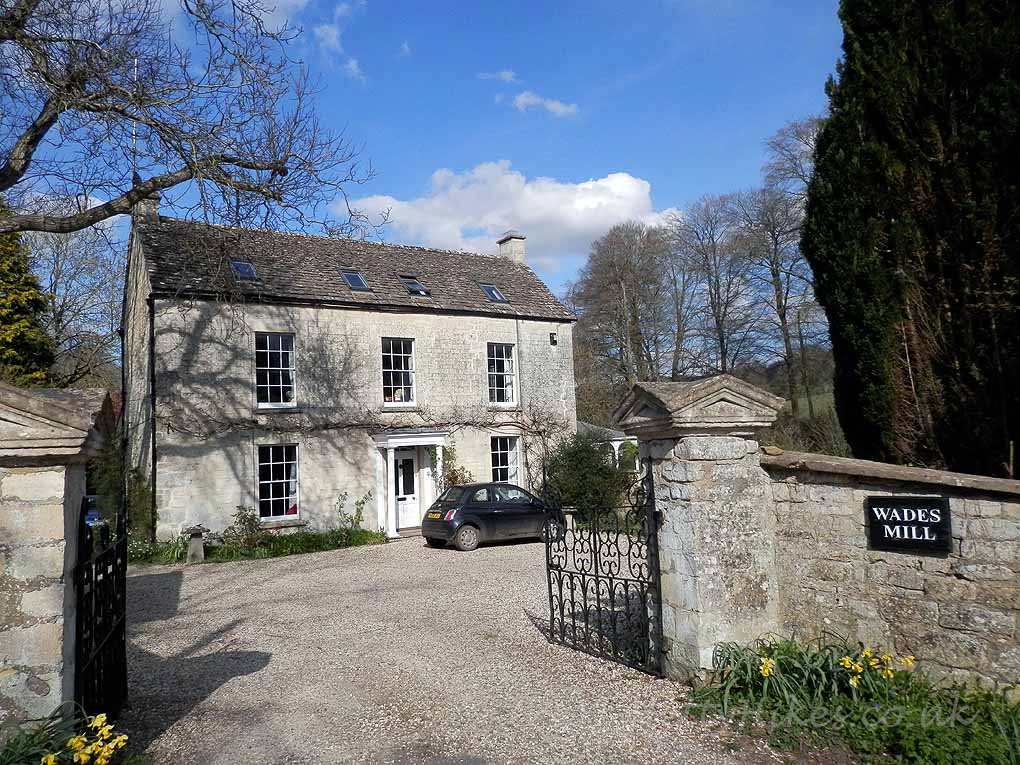 ***********************************************************************************
8th April 2016                                  5 miles                                   Map of walk                              

Pitchcombe church was rebuilt in 1819, and enlarged in 1870. It was built on the site of a church erected in 1327. It is next to the Village Hall, which was the village school, built 1803. Nearby is Wragg Castle Farm, which maybe the site of the 12th century "Ragged Castle". The church is out of the village, but near where the castle once was.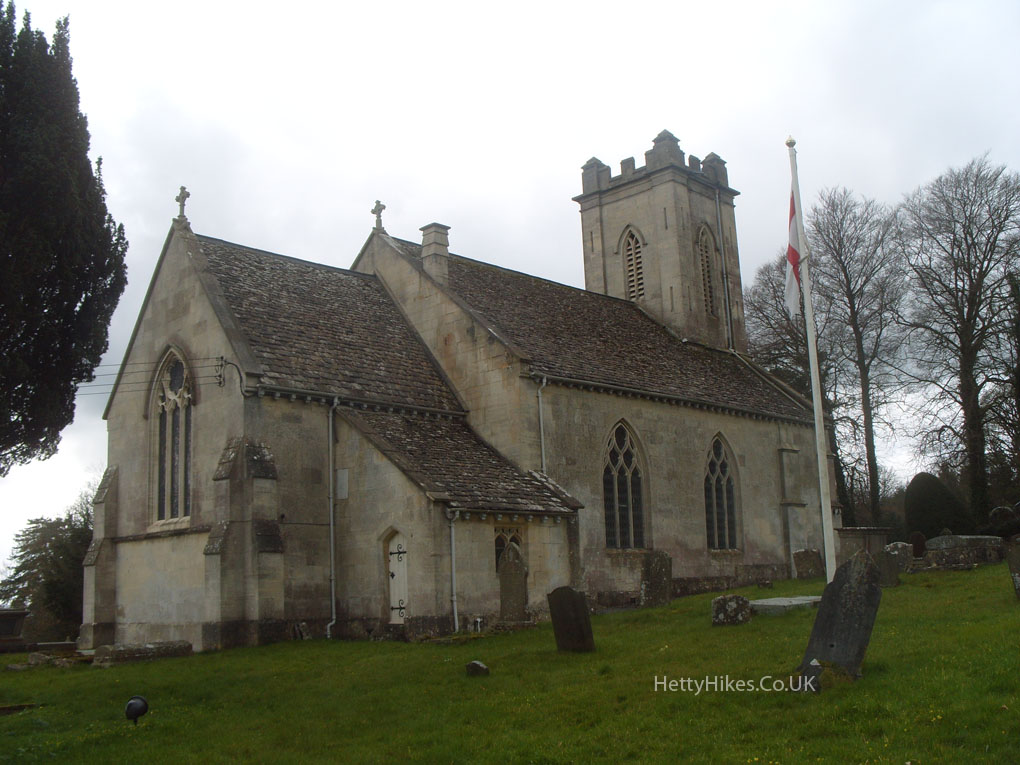 Pitchcombe village is a little way from the church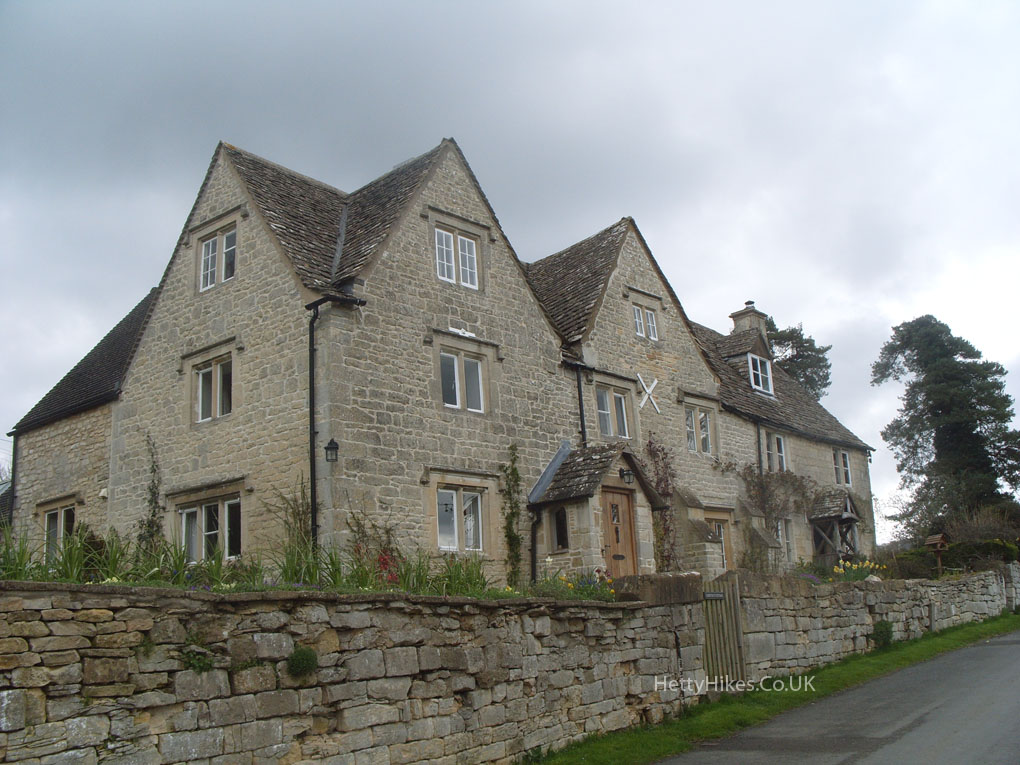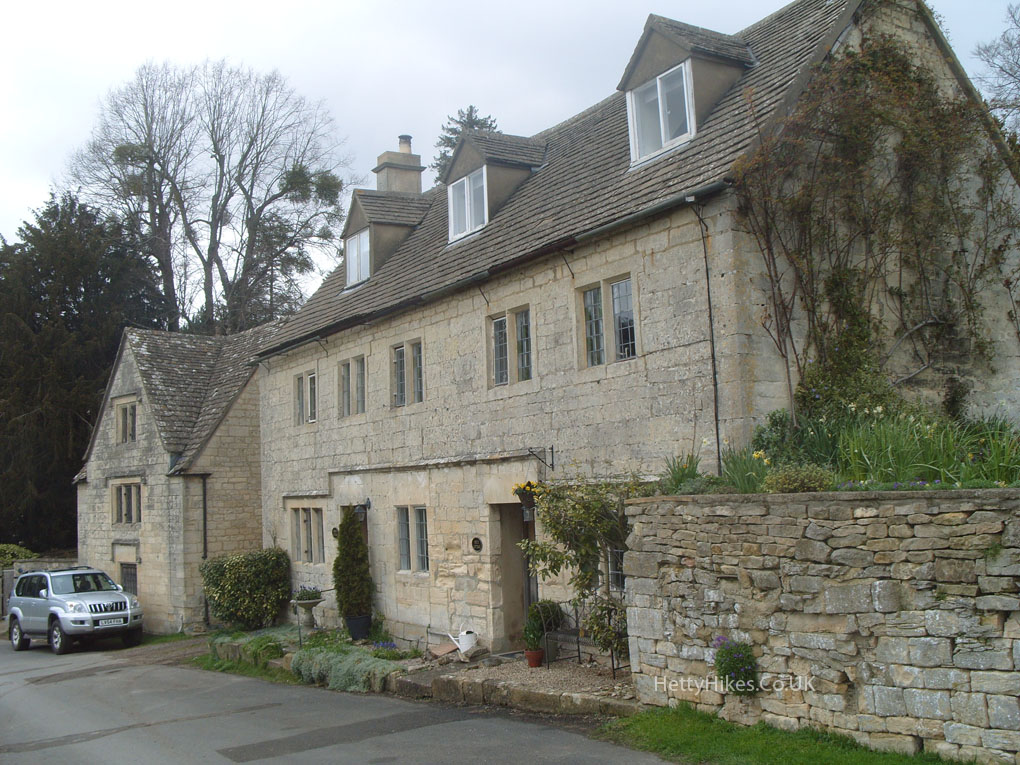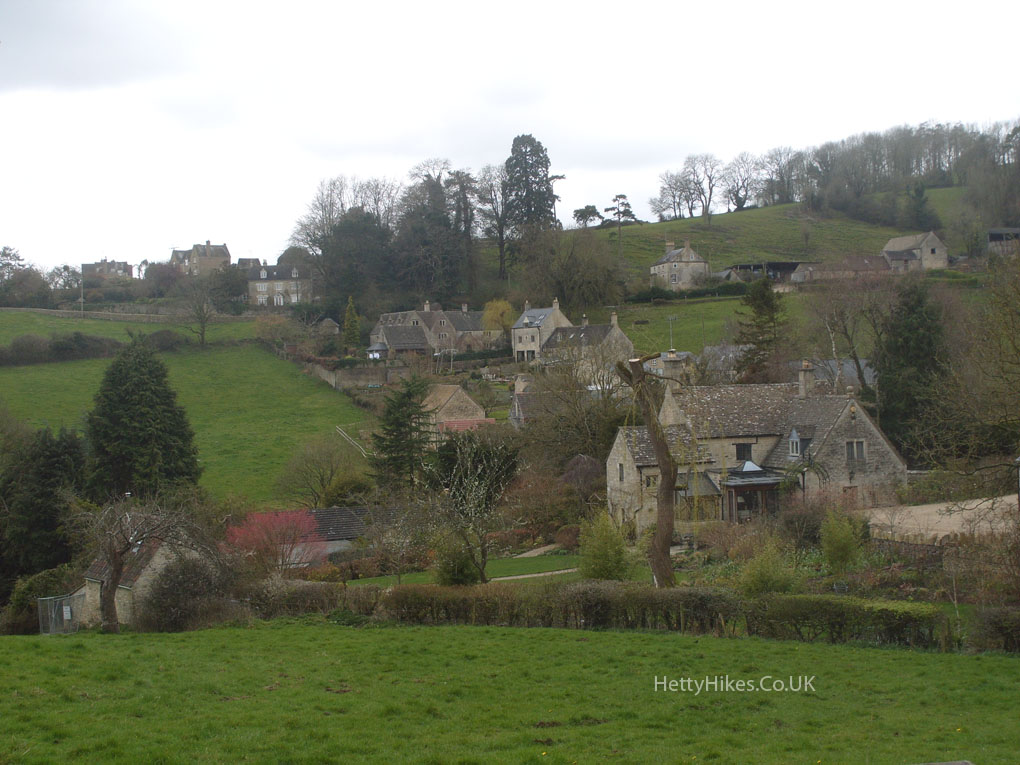 The coach house for Pitchcombe House, mid to late 18th century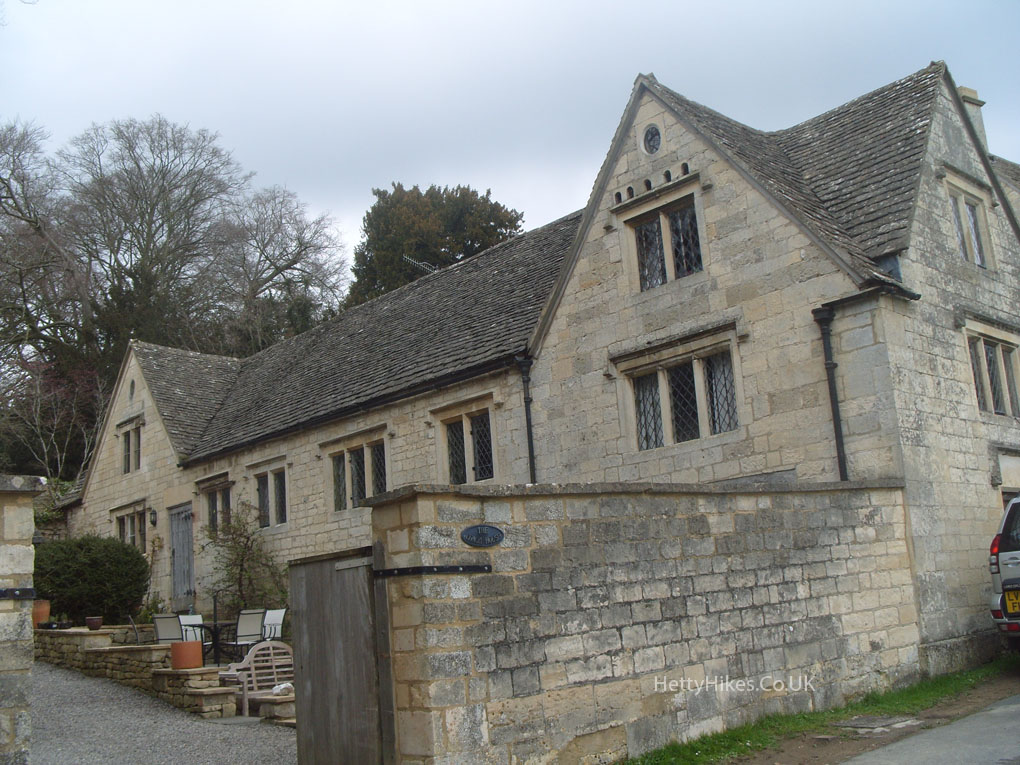 1906 on an entrance by Pitchcombe House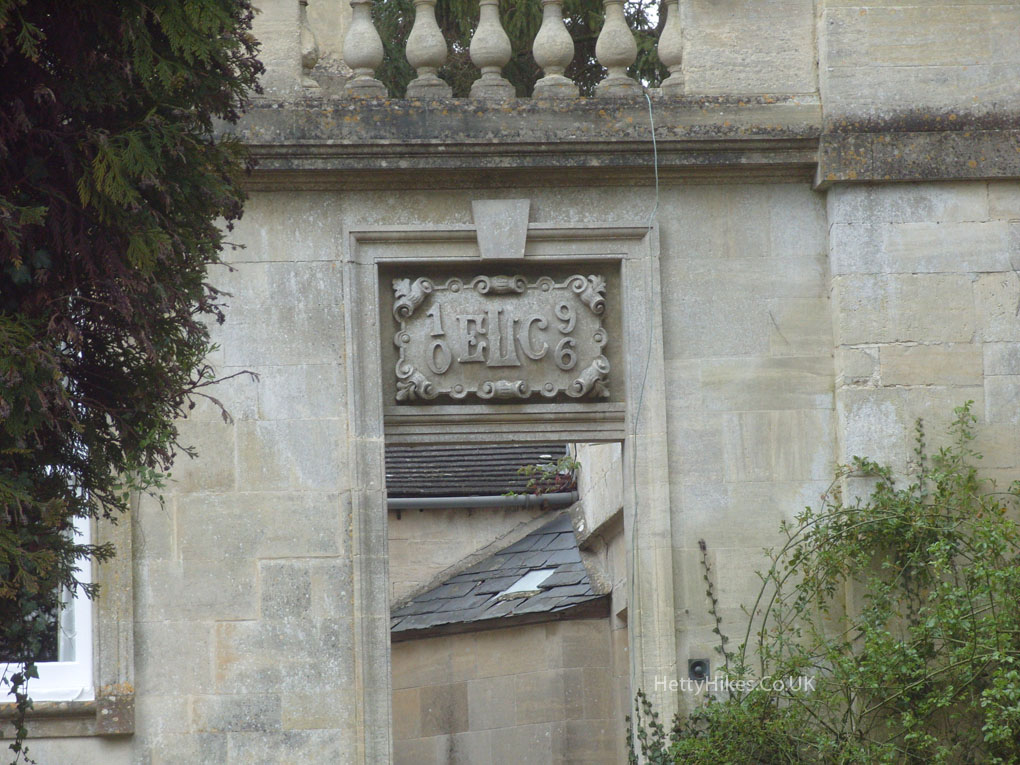 Pitchcombe House c.1740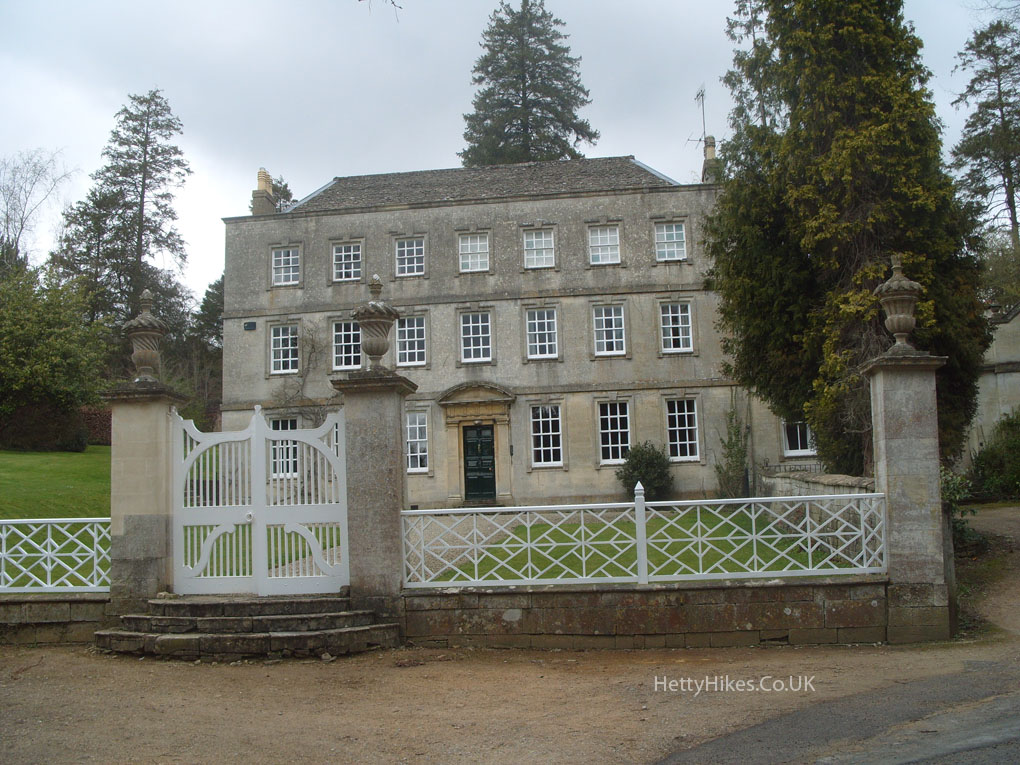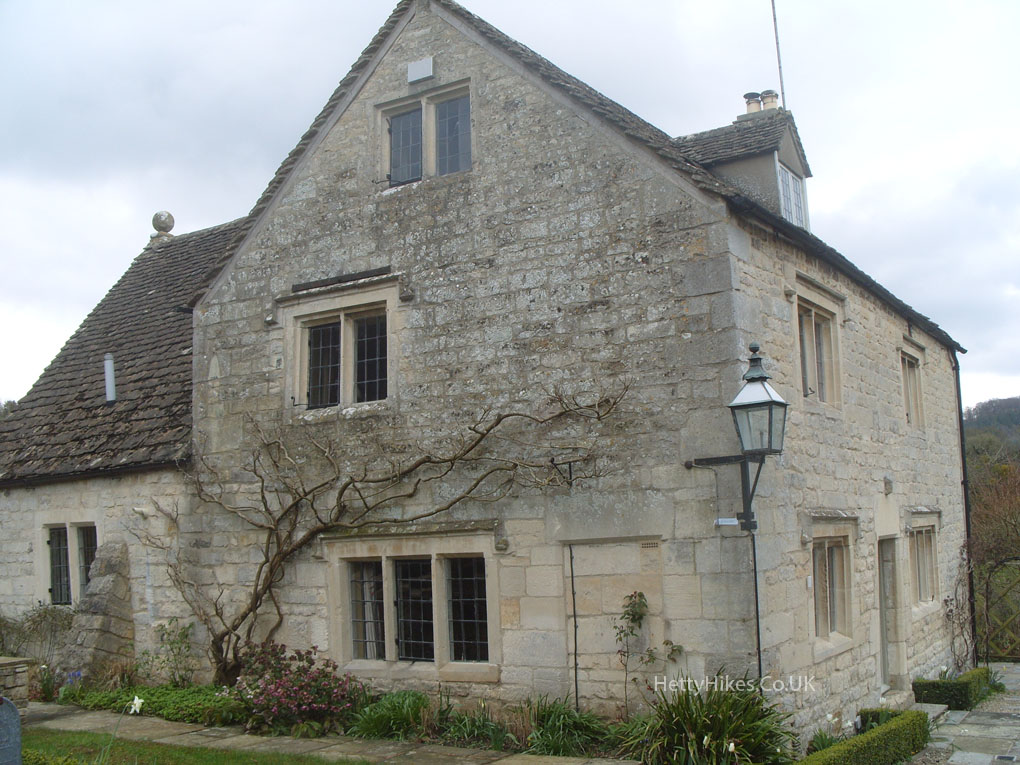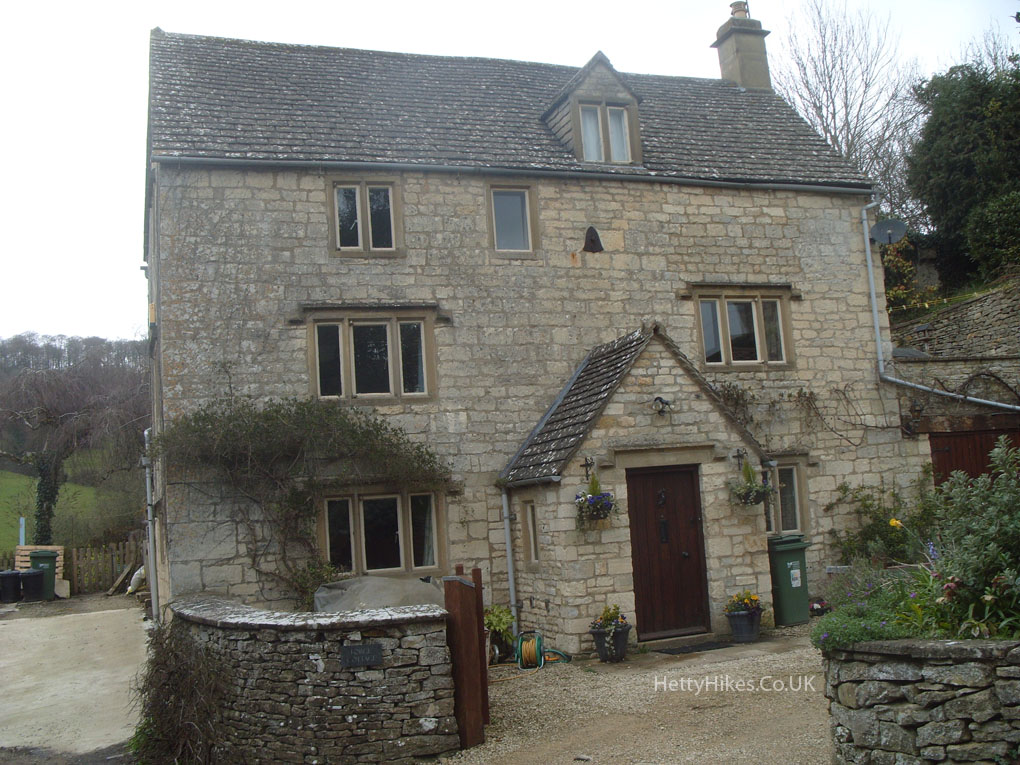 Pitchcombe Upper Mill and mill pond, mid to late 18th century, on the Pitchcombe Brook.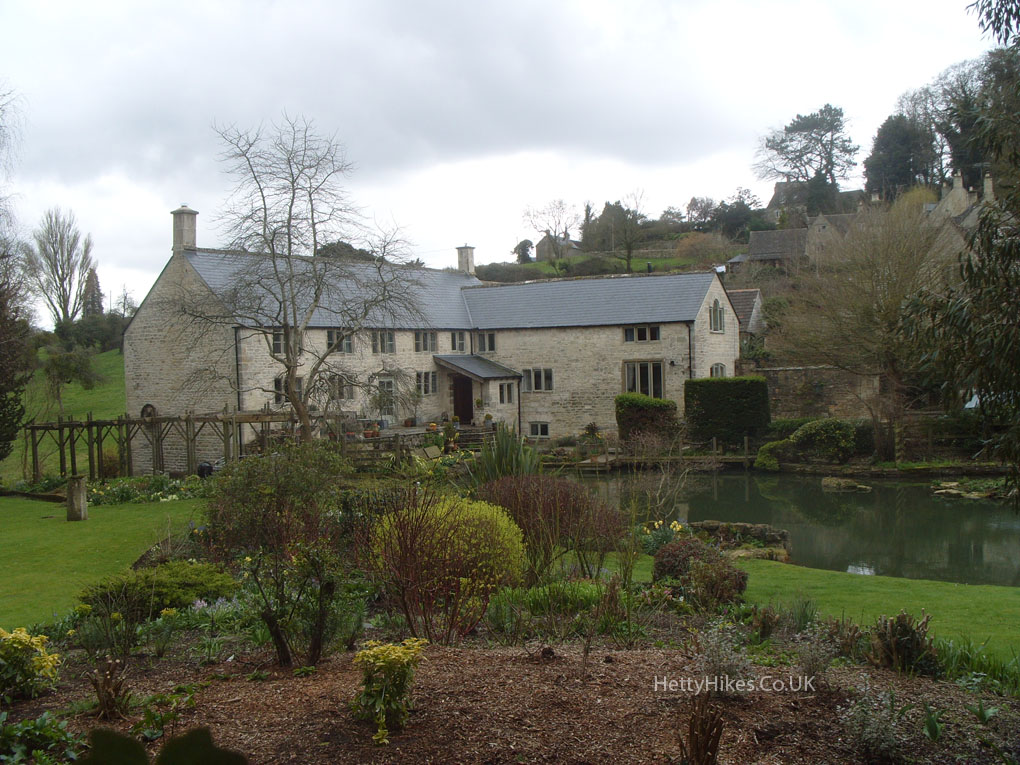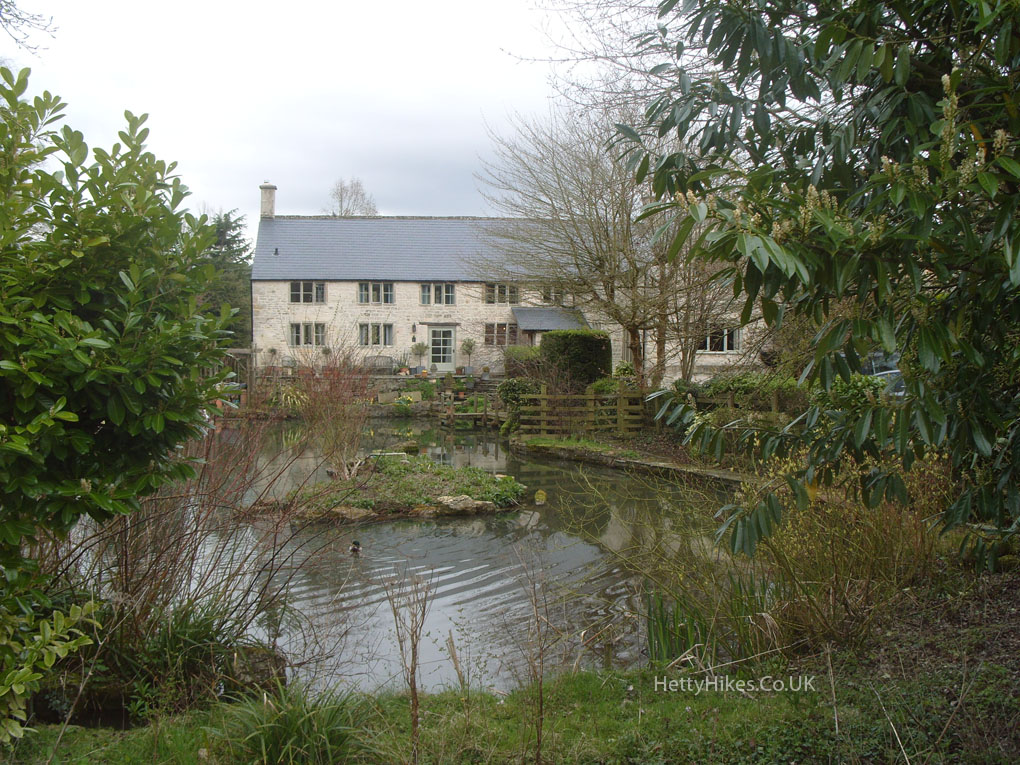 Former mill house, early 17th century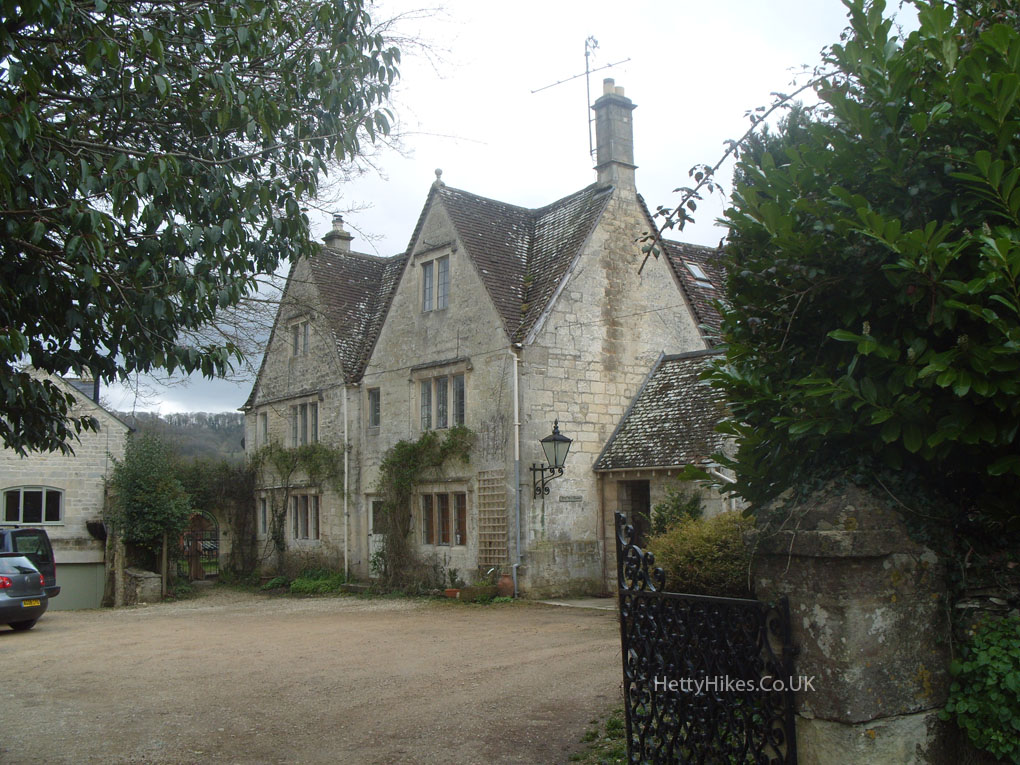 Star farmhouse, late 17th century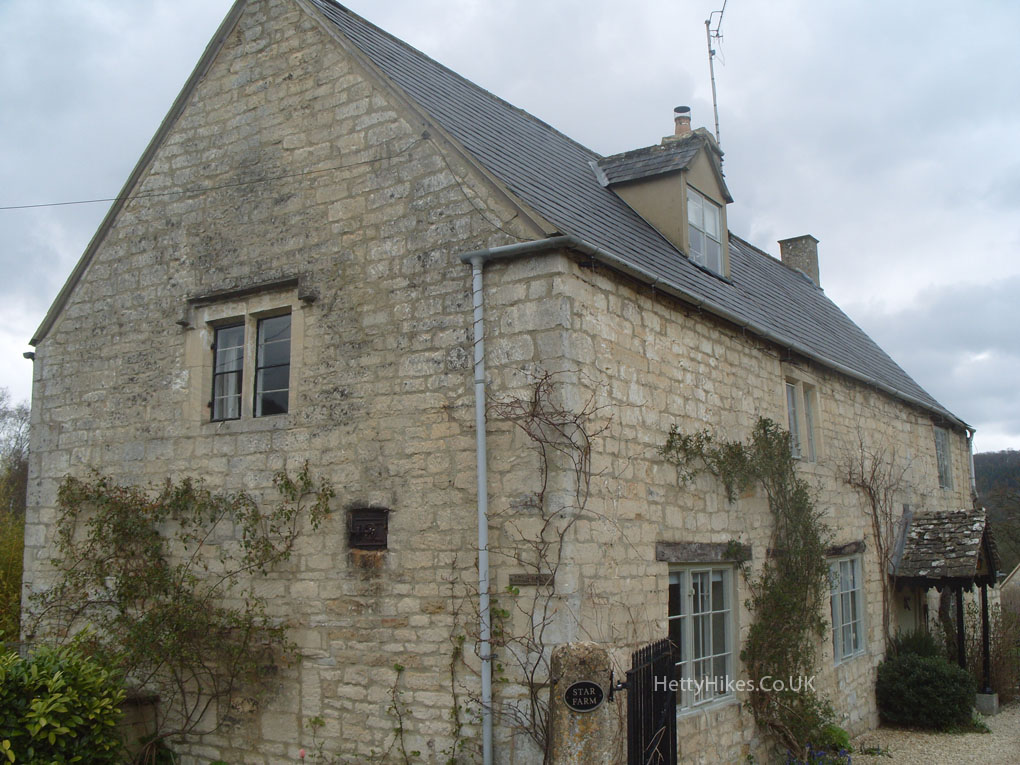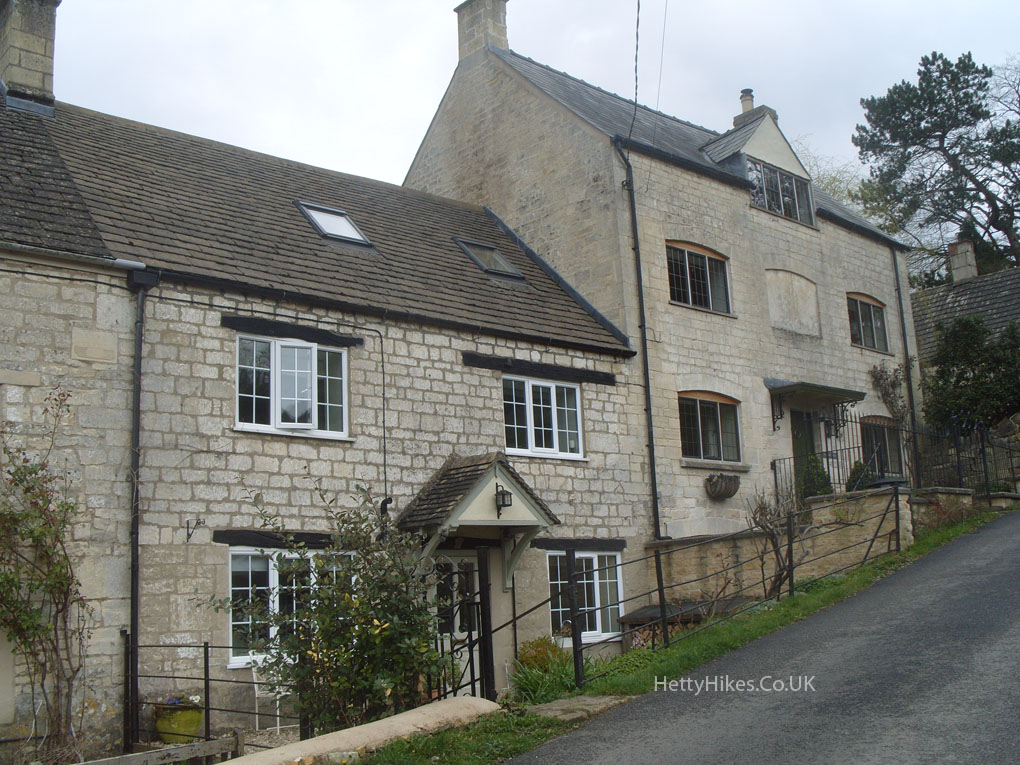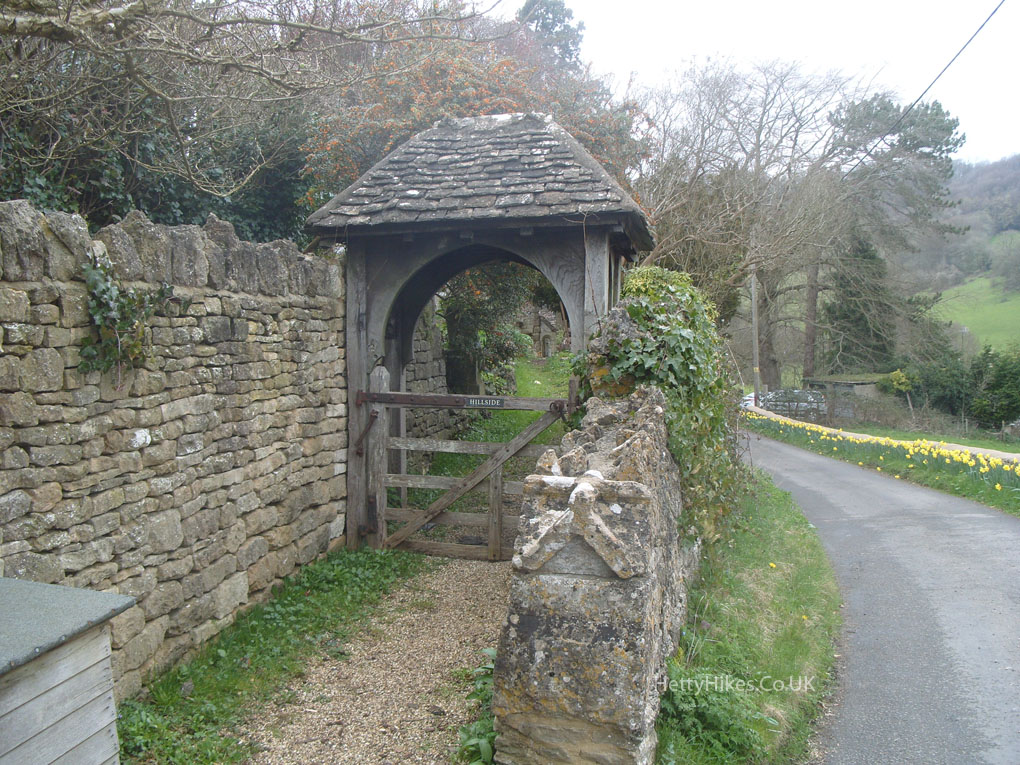 Looking back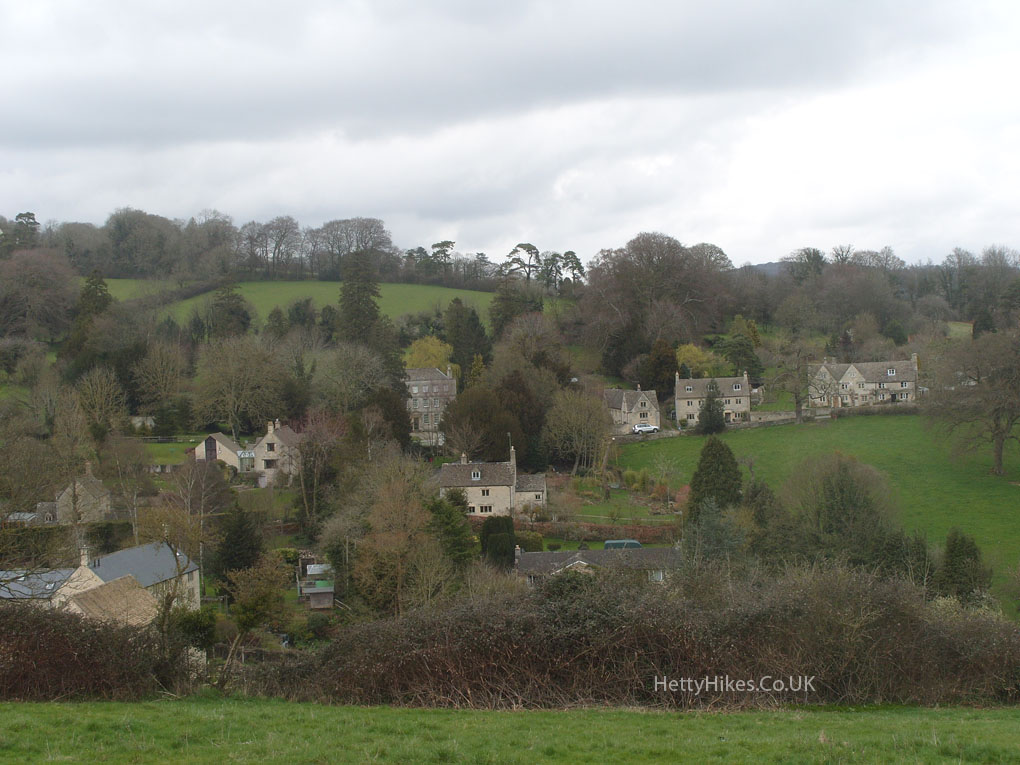 Nearby:
All images on the website copyright of HettyHikes.co.uk