Near Cirencester, Gloucestershire                                                              Photos by Hetty
21st June 2019      A visit with Stroud U3A Church History and Architecture Group to St Margaret's church Bagendon
BAGENDON was an important administrative and industrial centre in the iron-age. Later there were some Roman villas in the locality.
There may have been a chapel here in Saxon times, but this building has origins in the 12th century, with 15th century additions. The two lower stages of the tower date from Norman times and there was a priest's chamber on the first floor of the tower.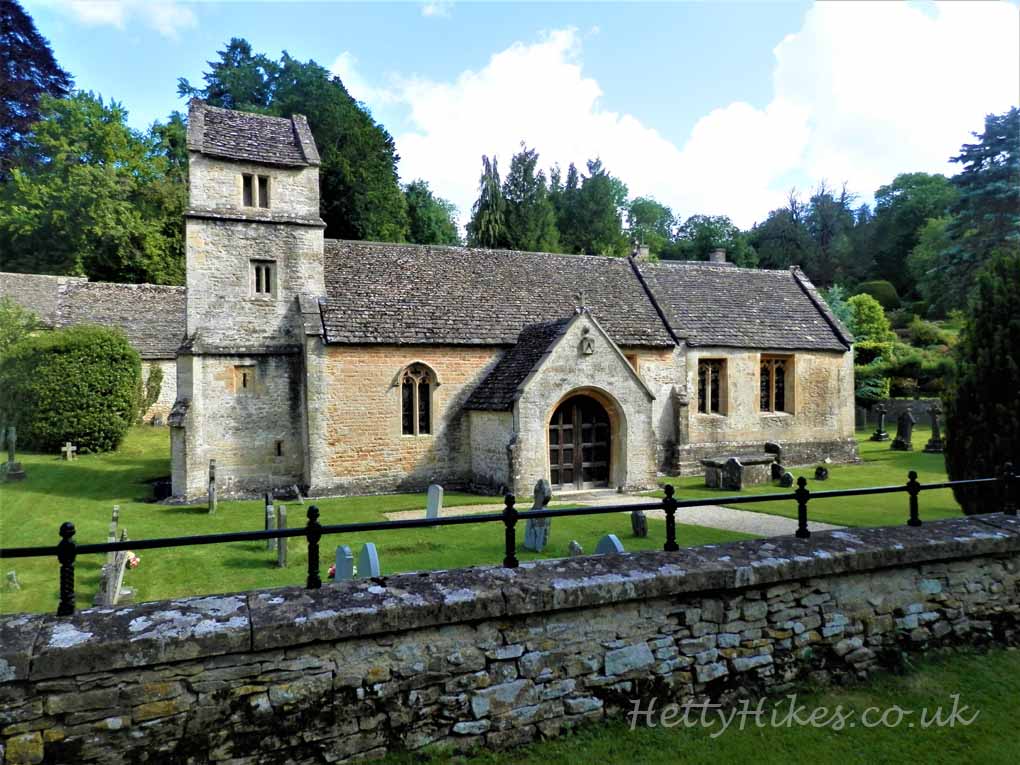 The floor of the nave is below the level of the nearby brook, which has resulted in flooding at various times. The chancel was rebuilt at a higher level in the 15th century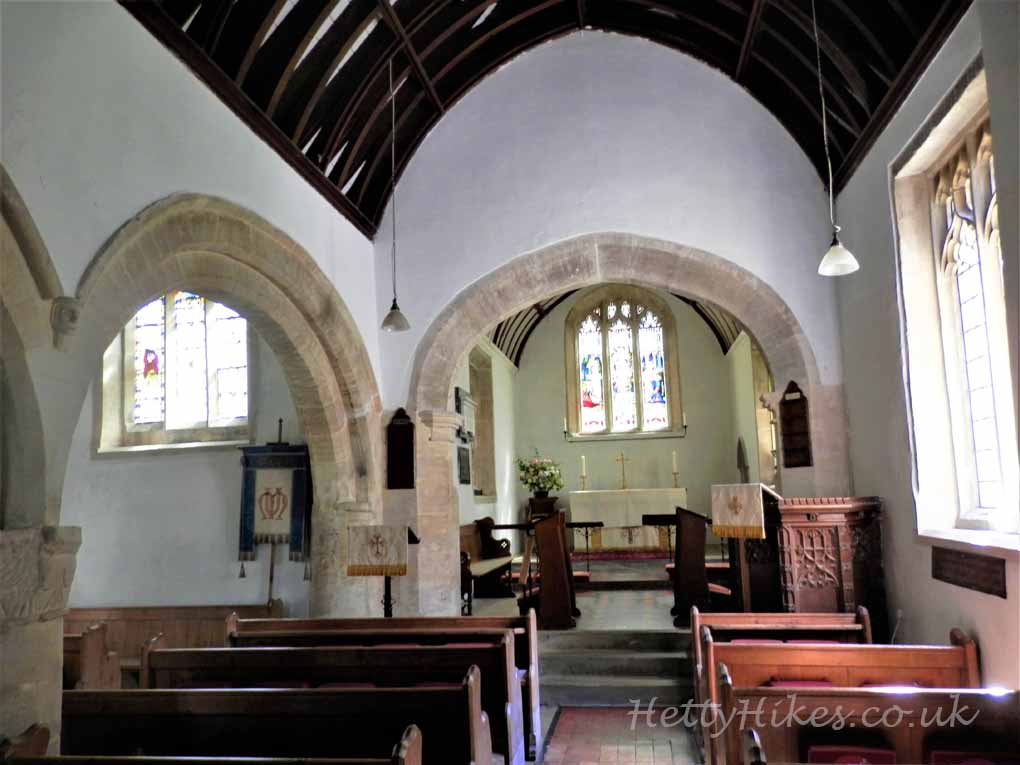 12th century Norman arches between nave and aisle and 11th century Norman font
Some windows have fragments of 15th century stained glass.
There are two 14th, or early 15th, century bell clappers, with different shaped ends to make different sounds. They would have been attached to the bells by leather-lined iron straps  – the leather linings were called baldricks.
We were intrigued by the surname Bythesea. The name may have originated in Wiltshire in Anglo-saxon times, sea indicating a lake or pool.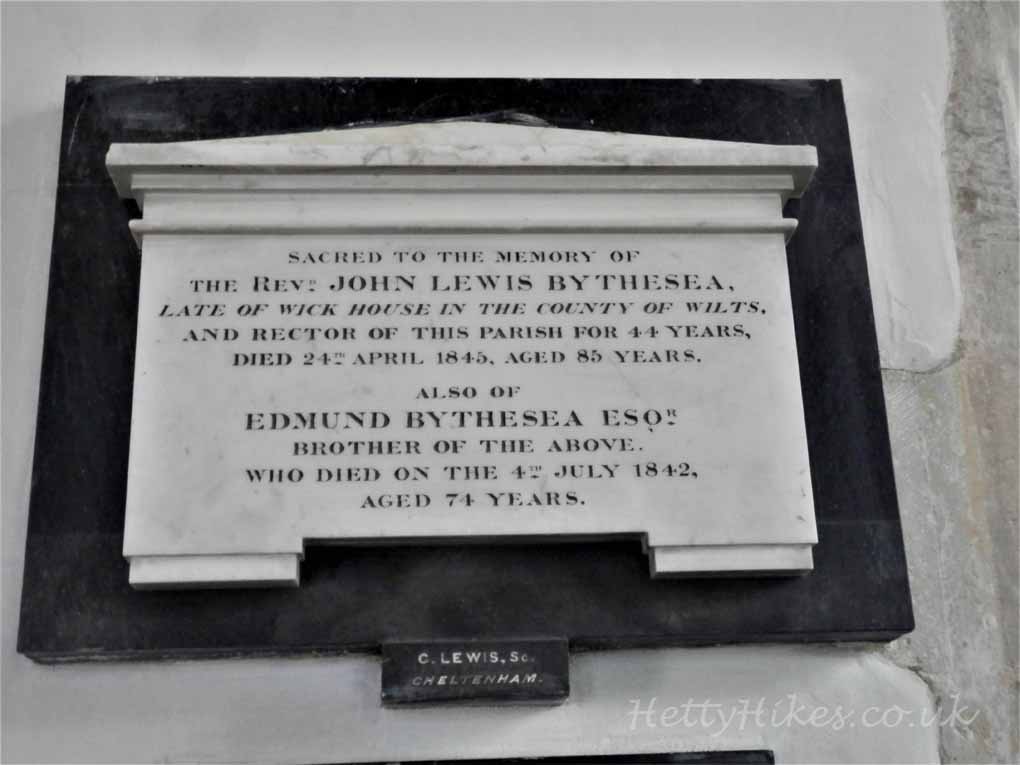 Next – Baunton church
All images on the website copyright of HettyHikes.co.uk