Campania, Italy                                                   All photos by Hetty
June 2012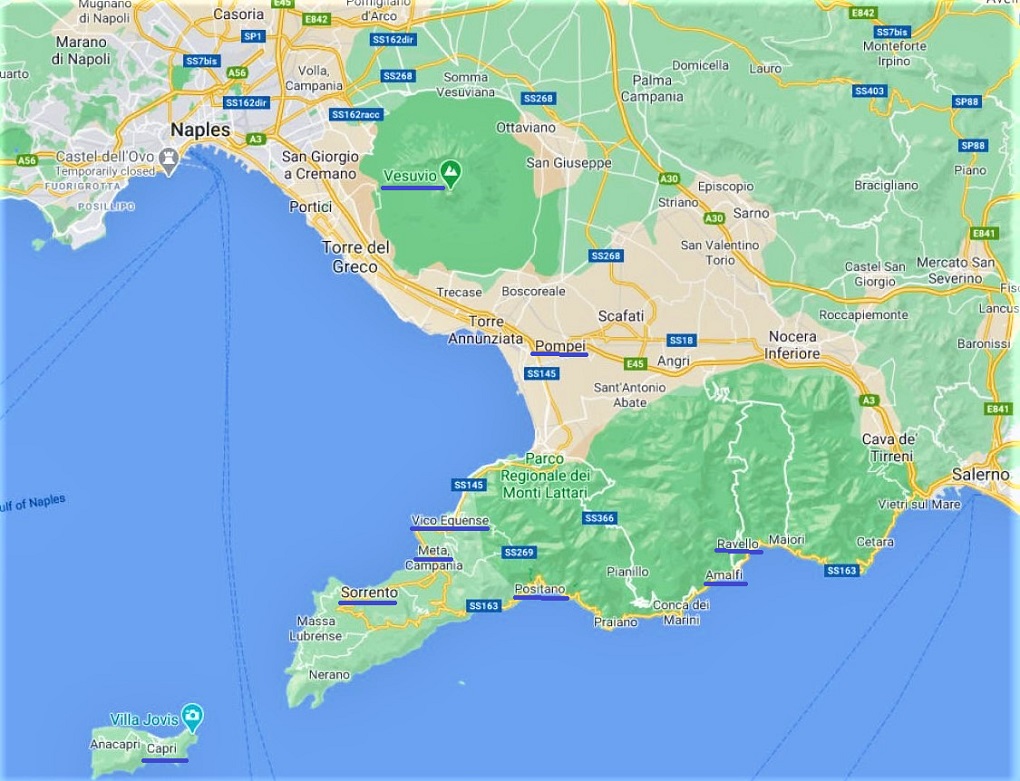 We flew to Naples from Gatwick, and stayed for 2 weeks at Meta di Sorrento, the first town of Sorrento when you arrive from Naples.
From there we travelled to Vesuvius, Pompeii, Herculaneum & Sorrento by train, and the peninsula and the Amalfi Coast by bus. It was hot, sunny and 25oC when we arrived – then got hotter, and was 32/33 oC the second week.
All along both the Sorrento and Amalfi coast the cliffs drop into the sea. The few beaches are small, mainly pebbly, privately owned and there is no tide. Sorrento and Piano each have a lift through the cliffs to the beach.  Meta has one of the widest beaches and it has black sand.
We were not far from the train station, bus stops and small supermarket and had a bakery very near by. All the old towns have narrow alleyways which often connect steeply up/down to the next village. There are lots of houses that can only be accessed by many steps; goodness knows how they get anything delivered.
Links to:
On the flight home we had lovely views of the alps
All images on the website copyright of HettyHikes.co.uk