London
3rd November 2019                                                                                          All photos by Hetty
The day started with sunshine and we went to Tower Bridge to start our walk by the Thames
This was once the Port of London Authority building, opened in 1922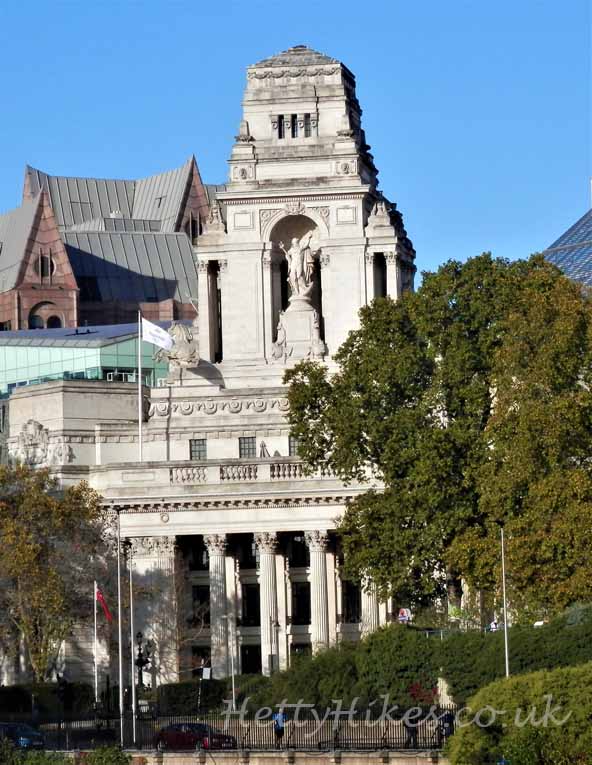 Tower Bridge, 1886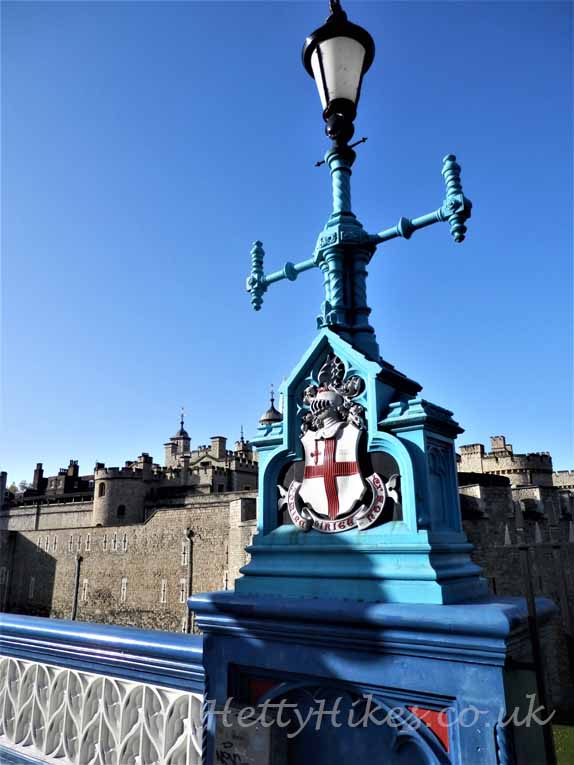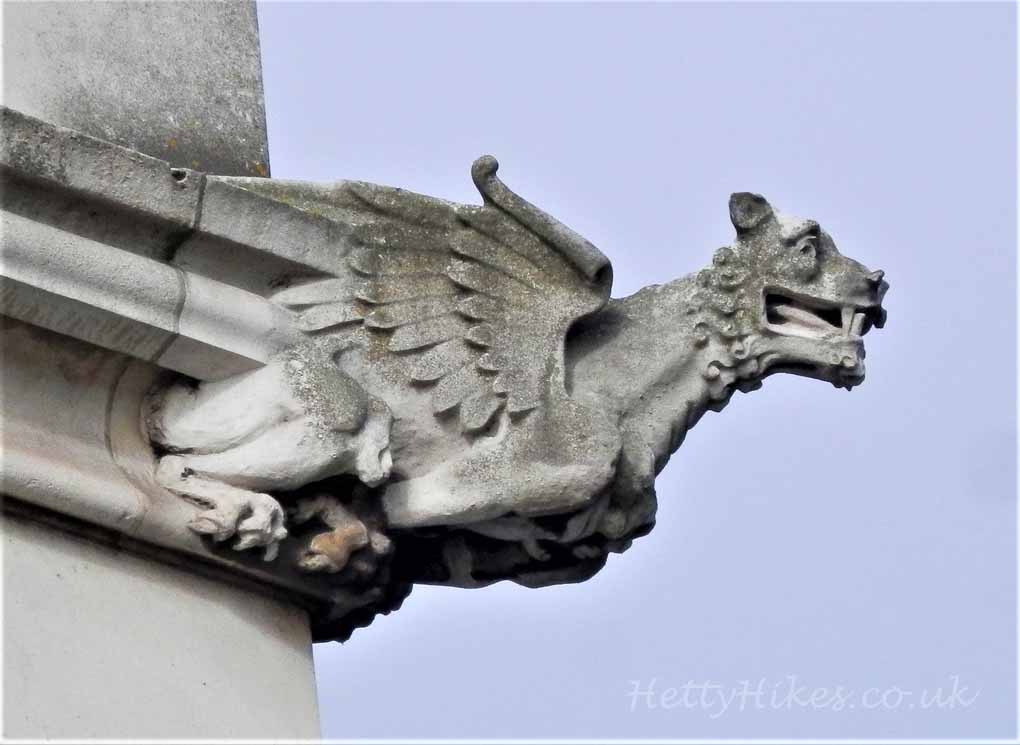 Girl with a Dolphin fountain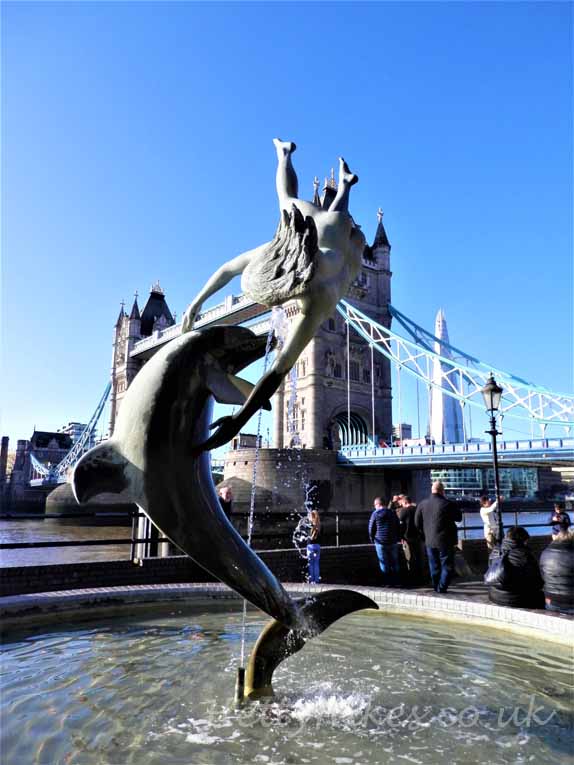 Timepiece sundial 1973 – only works in summer as it faces north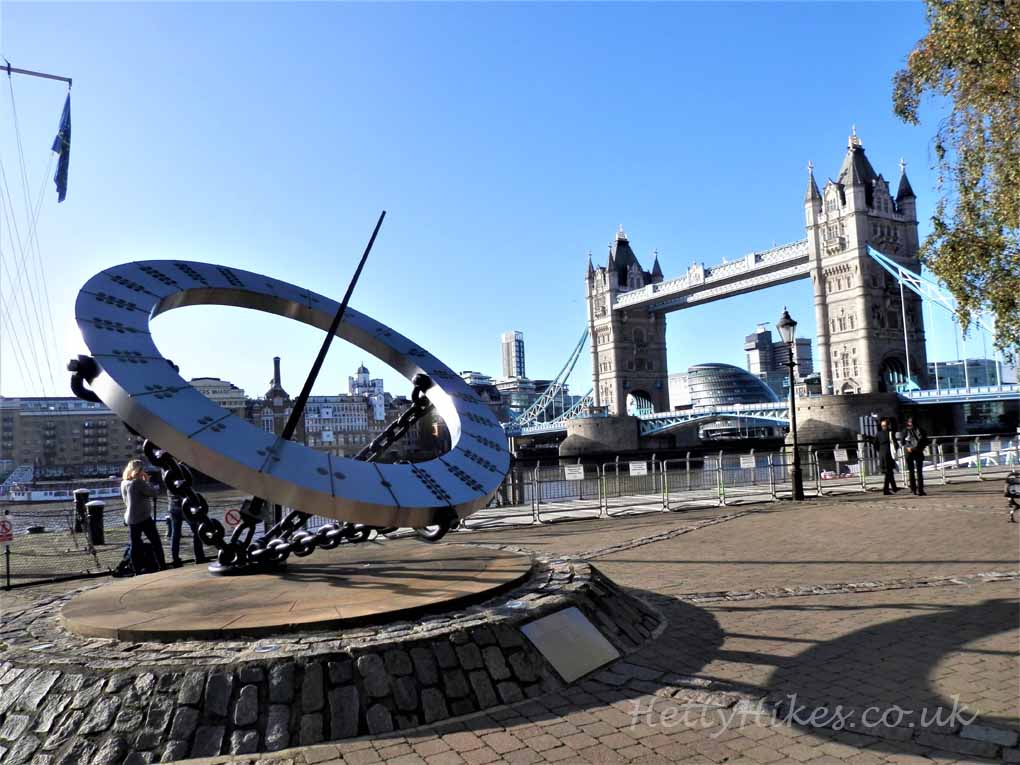 Butler's Wharf, on the other side of the river c.1870, now luxury flats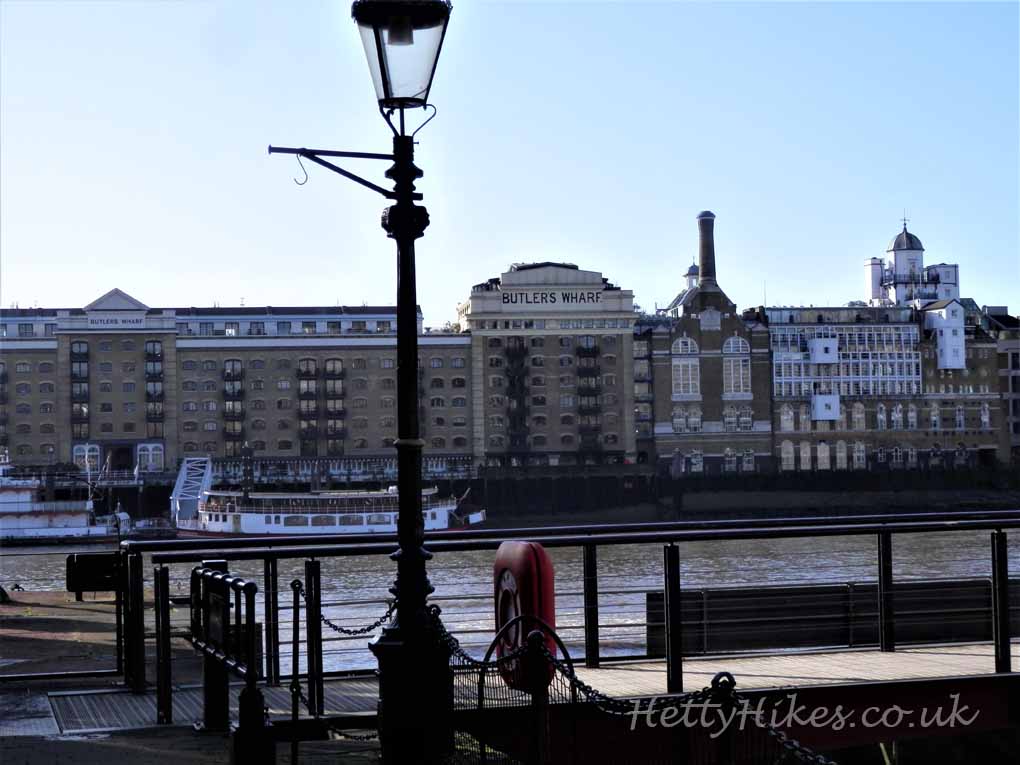 St Katherine Docks by Thomas Telford, opened 1828, now luxury accommodation and the Dickens Inn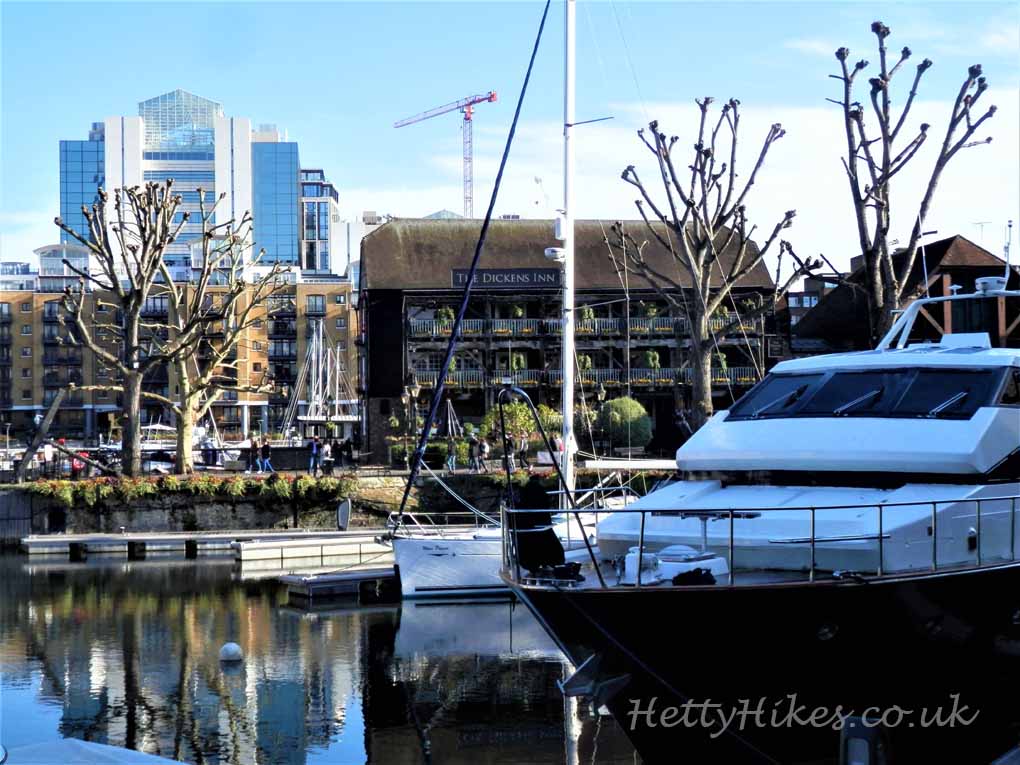 Back at Tower Bridge we walked west; on the other side are the London Assembly (left) and The Shard (back right)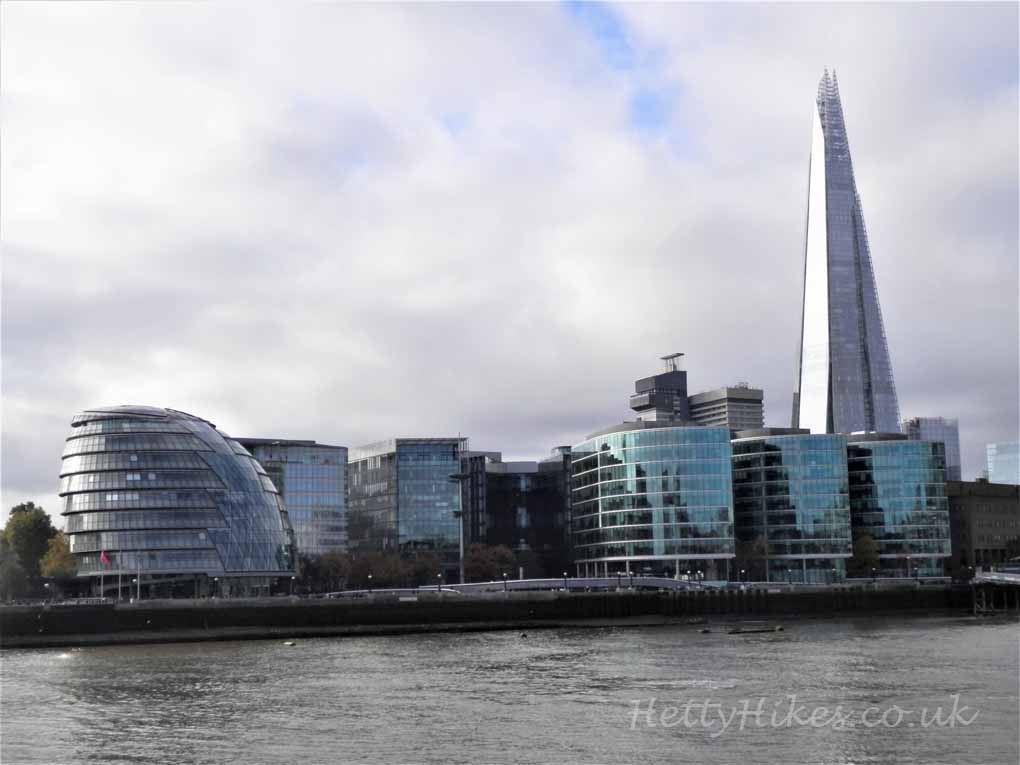 We walked alongside the huge Tower of London, started in 1066 by William The Conqueror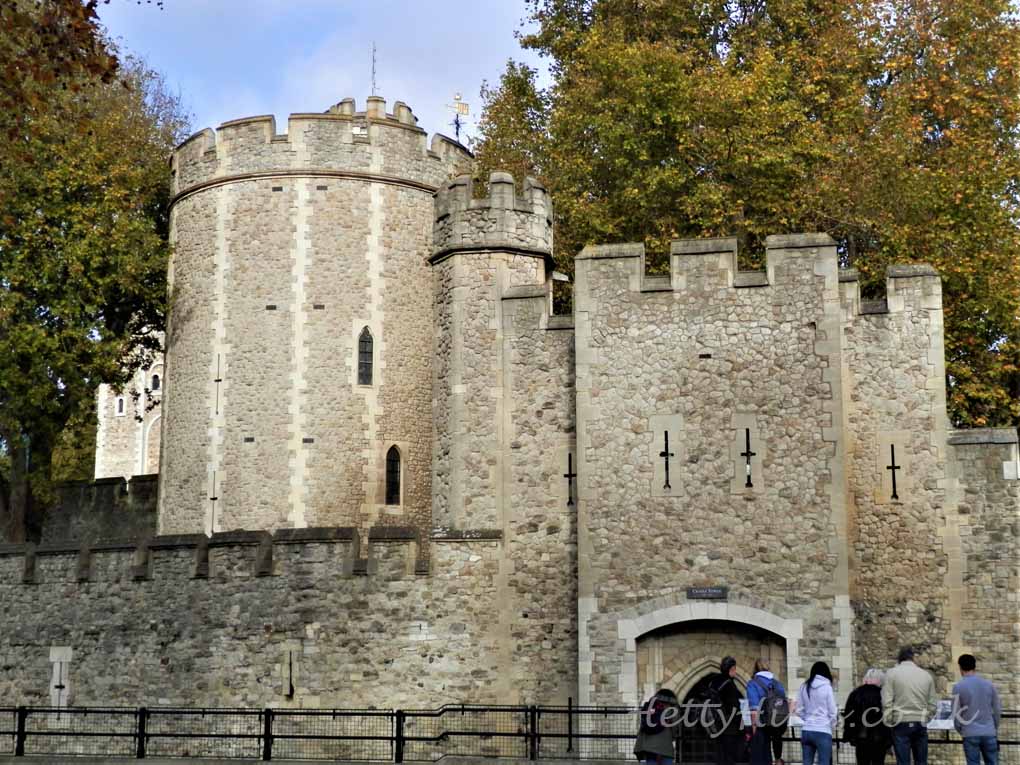 The White Tower, 1078, is in the centre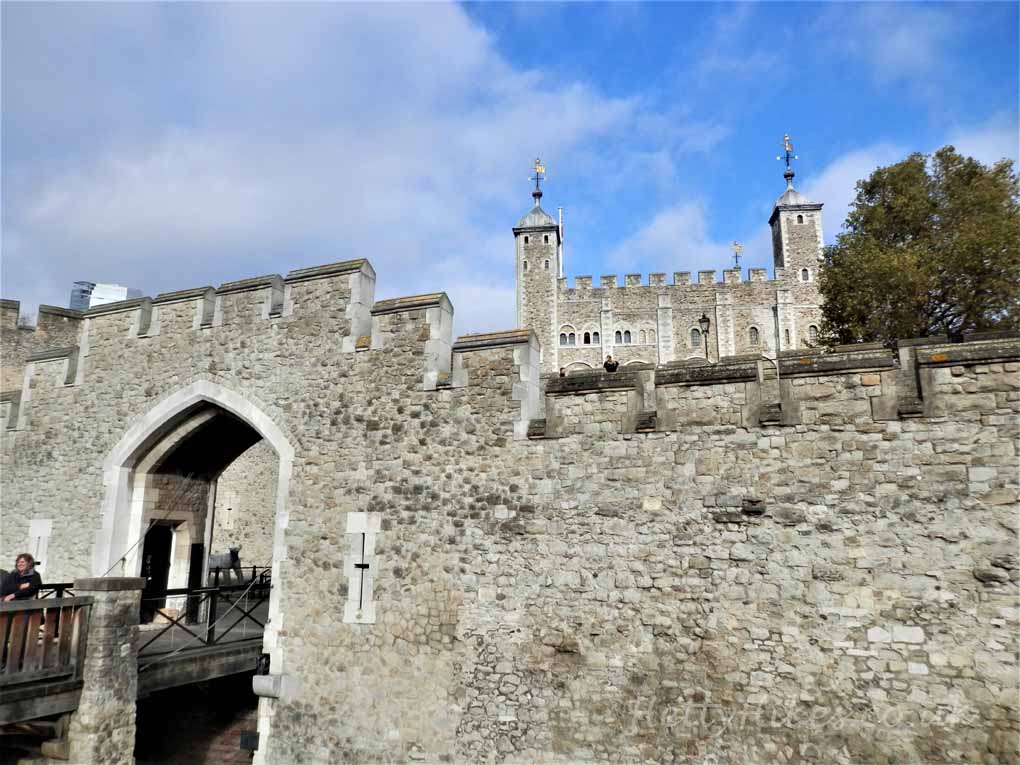 St Thomas's Tower and Traitor's Gate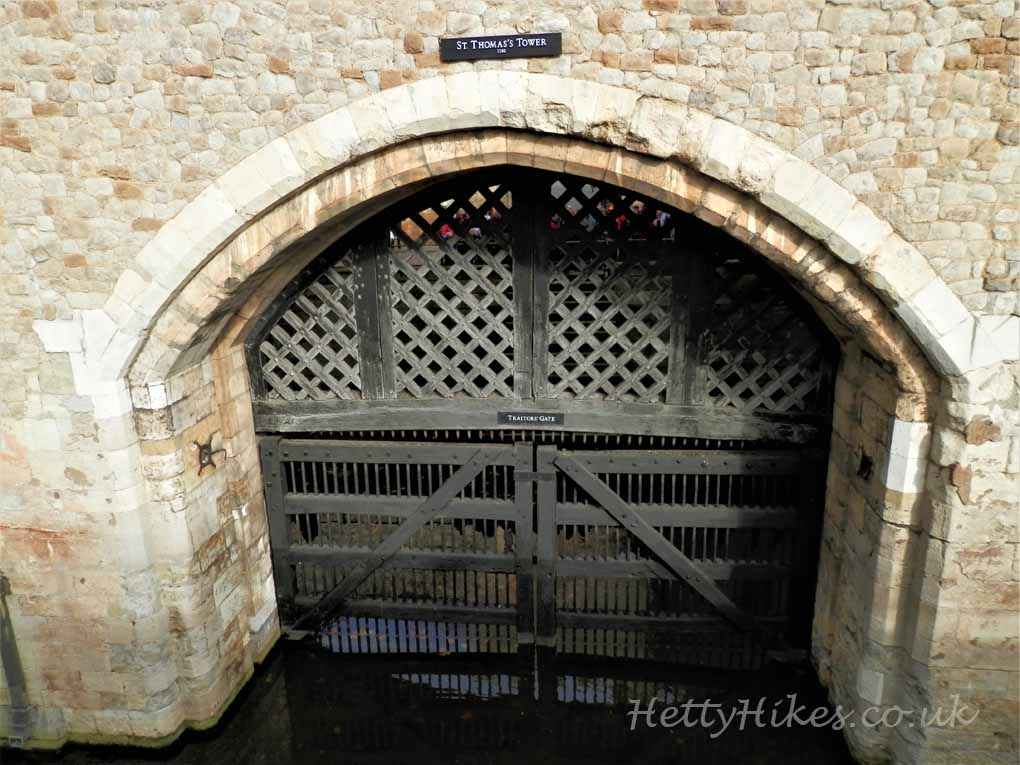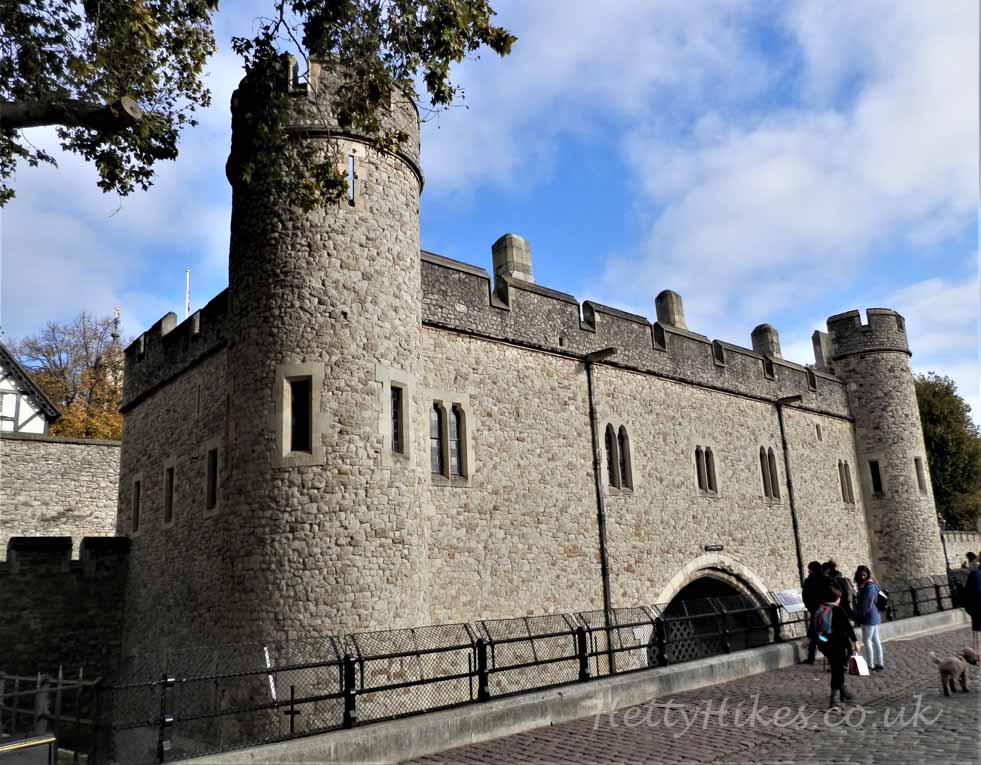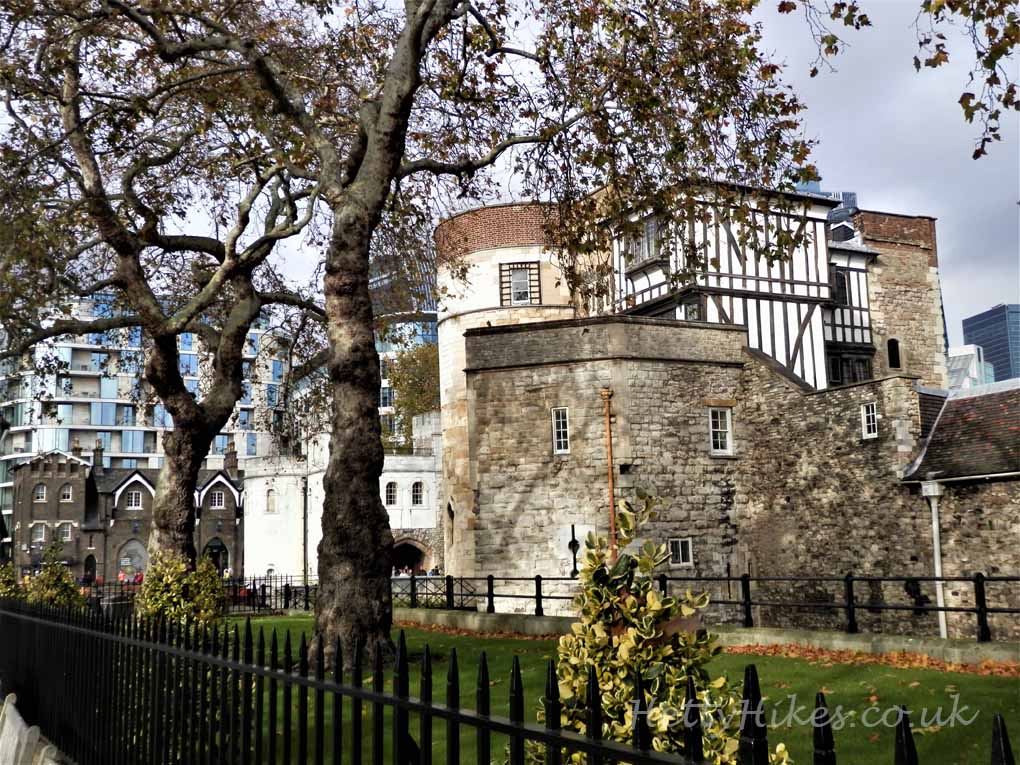 You can see 'The Gherkin' (back right)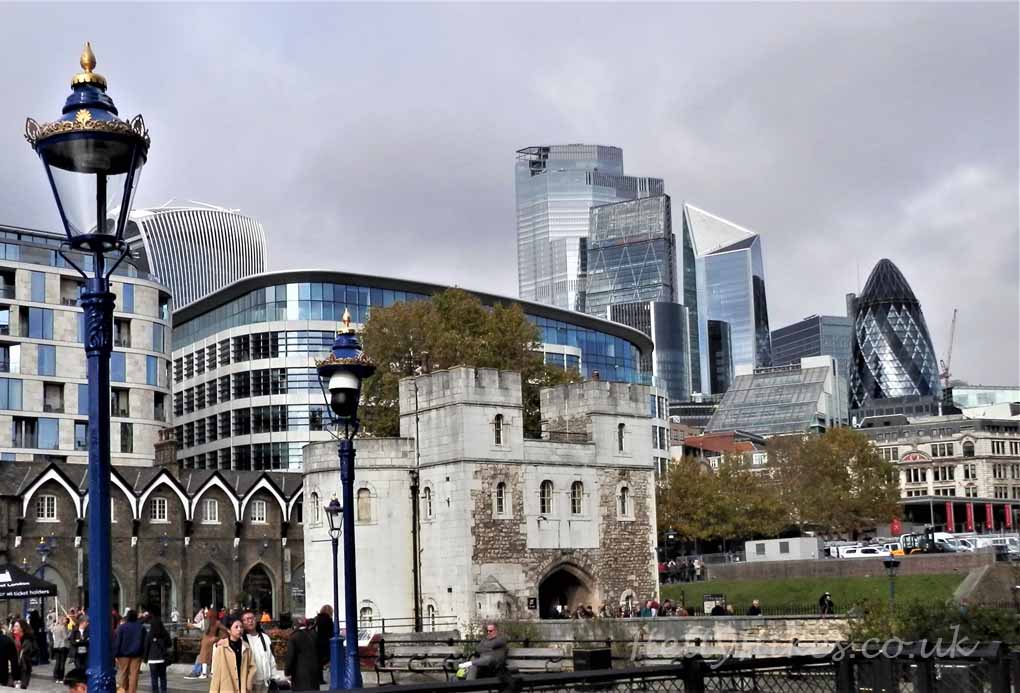 A Beefeater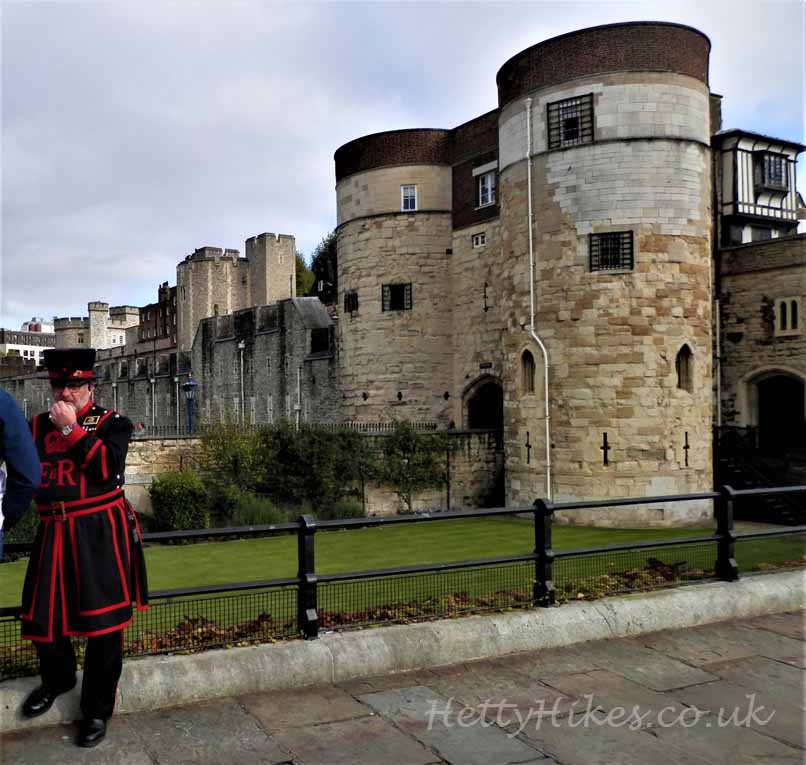 Model lions at the Tower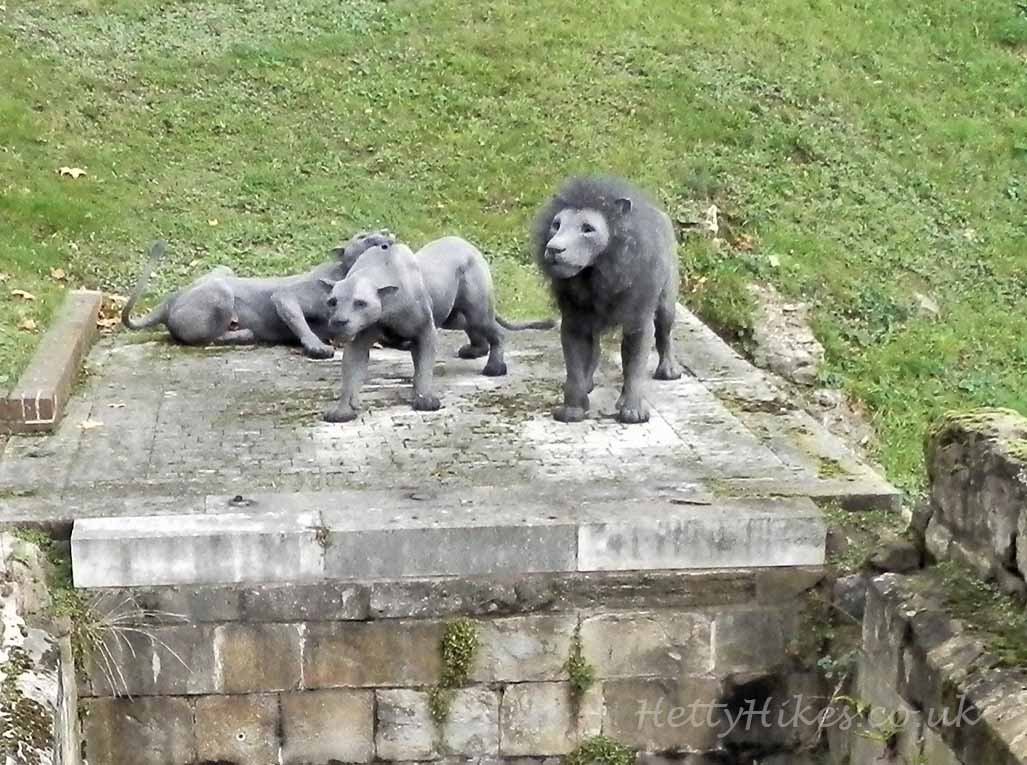 Custom House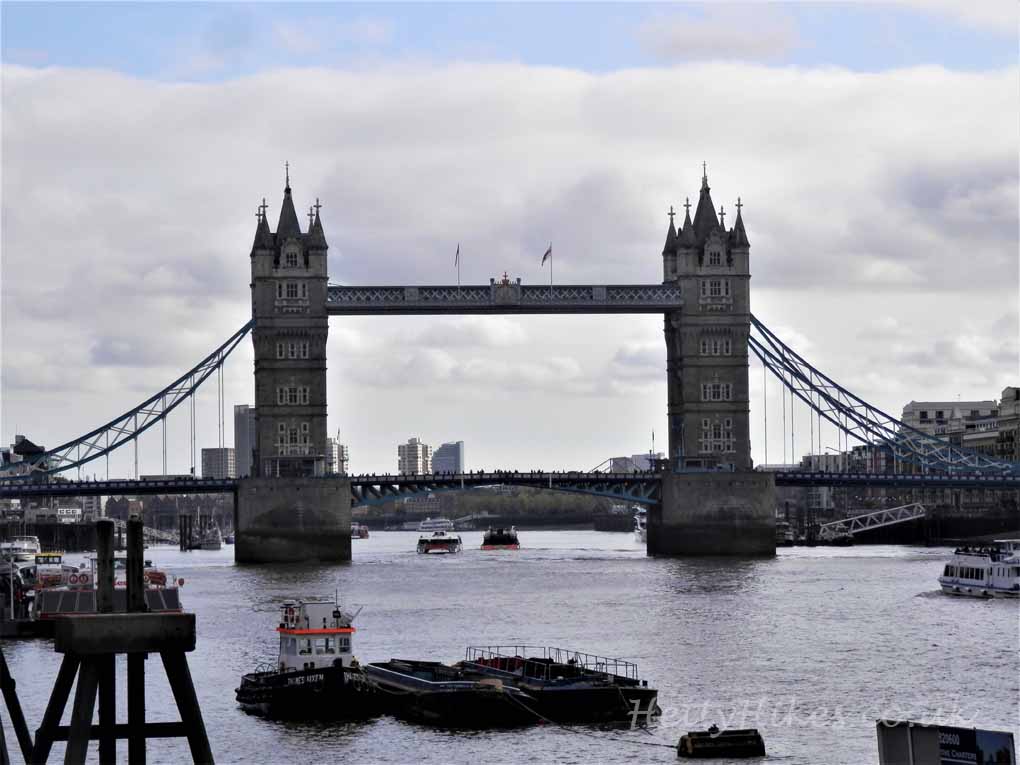 Old Billingsgate Fish Market 1875
Clock on St Magnus the Martyr Church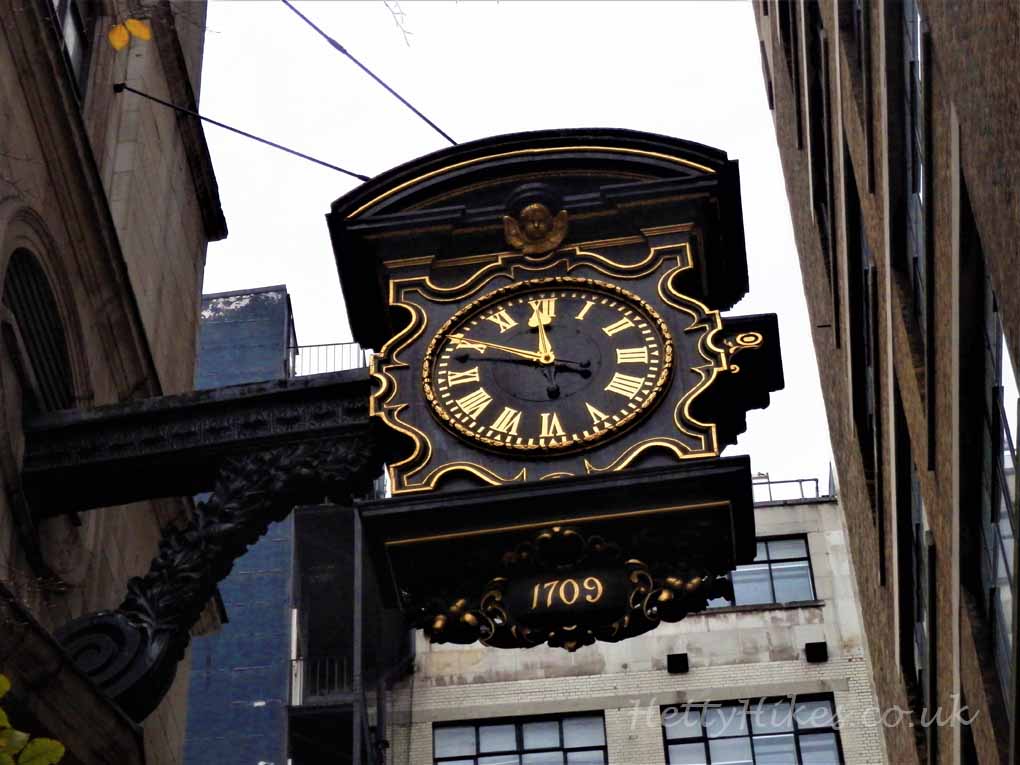 By London Bridge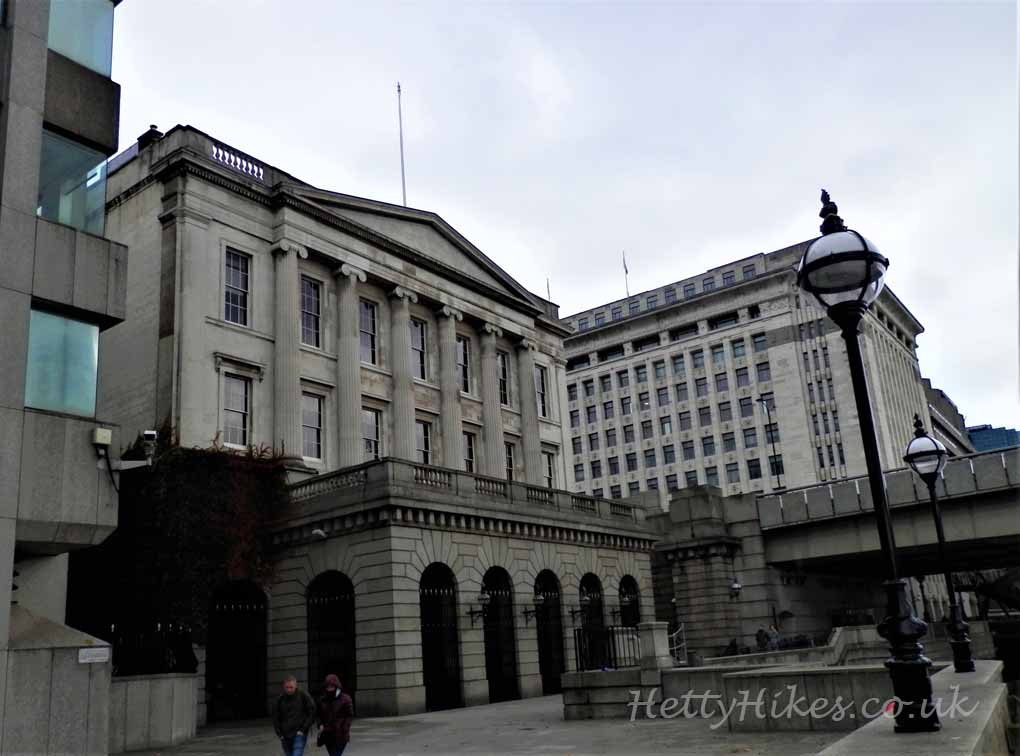 On the other side is Southwark Cathedral and some old warehouses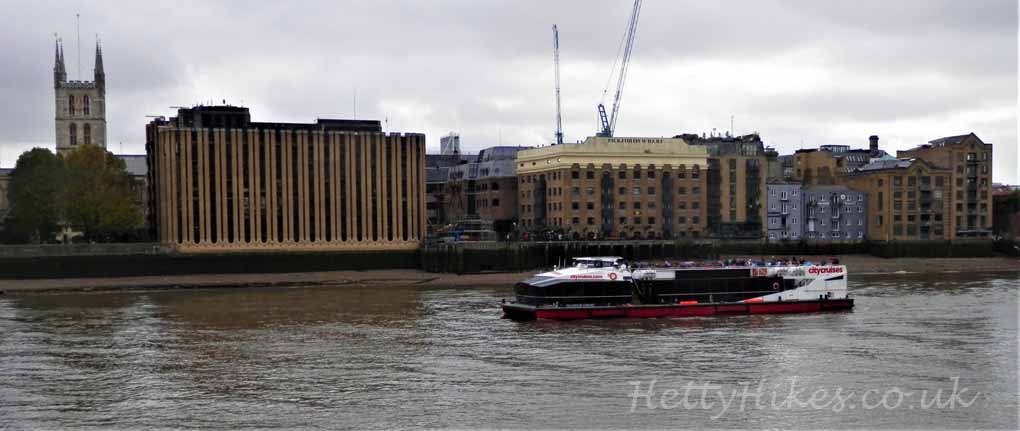 The Globe, rebuilt 1997,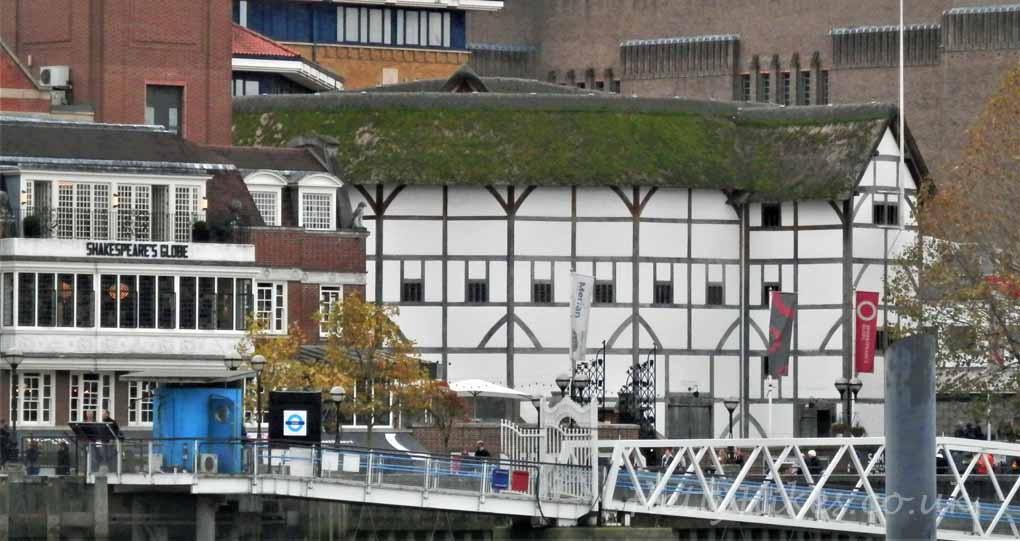 is next to Tate Modern (an old power station) and the Millennium Bridge for pedestrian leads to St Paul's on the other side

An interesting mosaic of the history of London at Queenhythe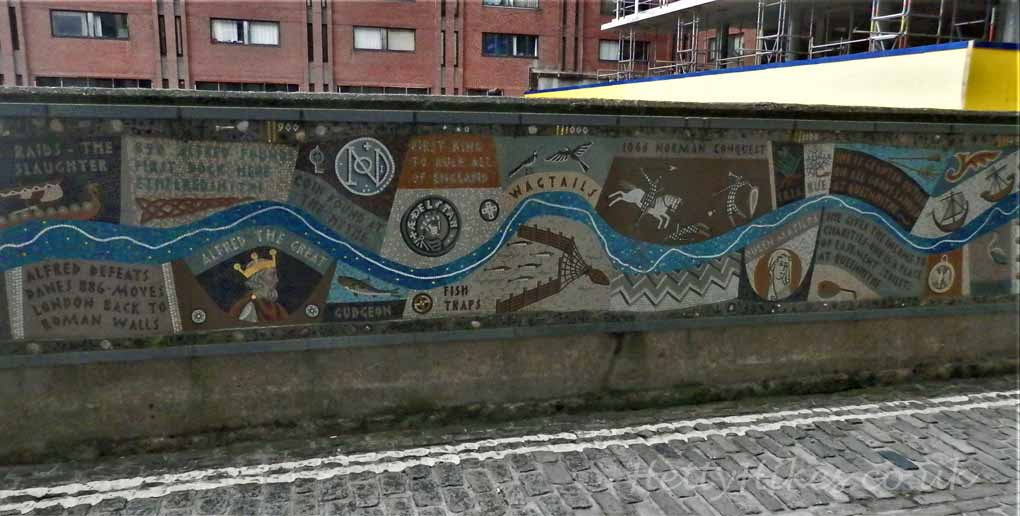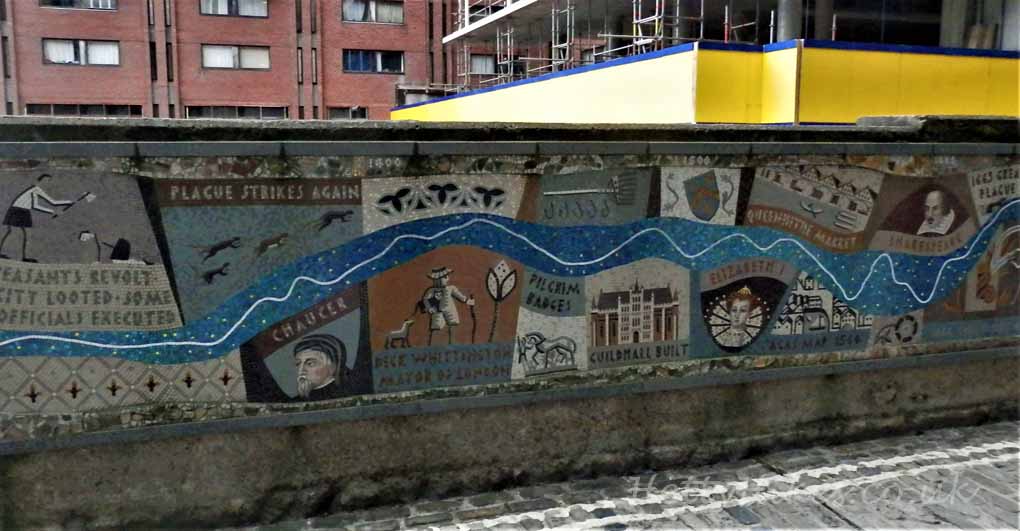 This tower no longer has a church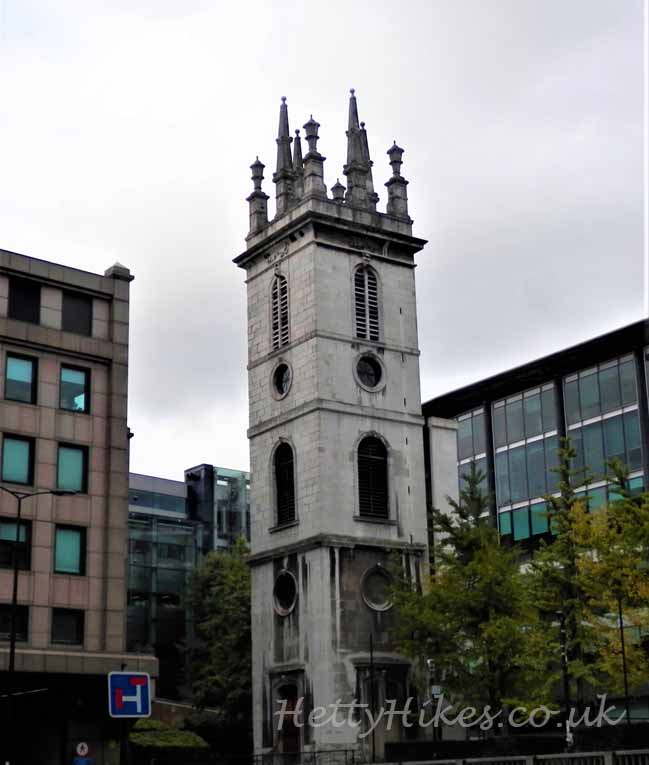 St Paul's Cathedral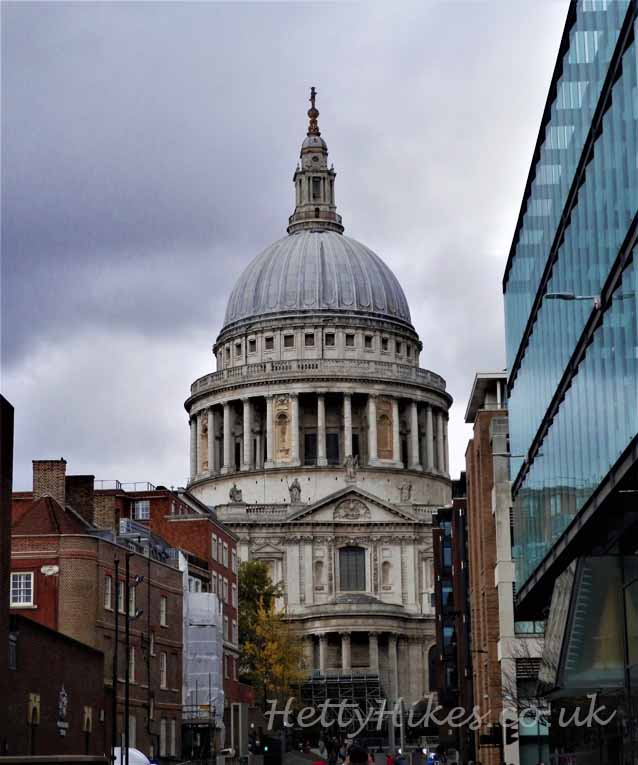 The Blackfriar pub was built in 1875 and has lost its old neighbours, remaining as a wedge shaped building. It gained its art nouveau look about 1905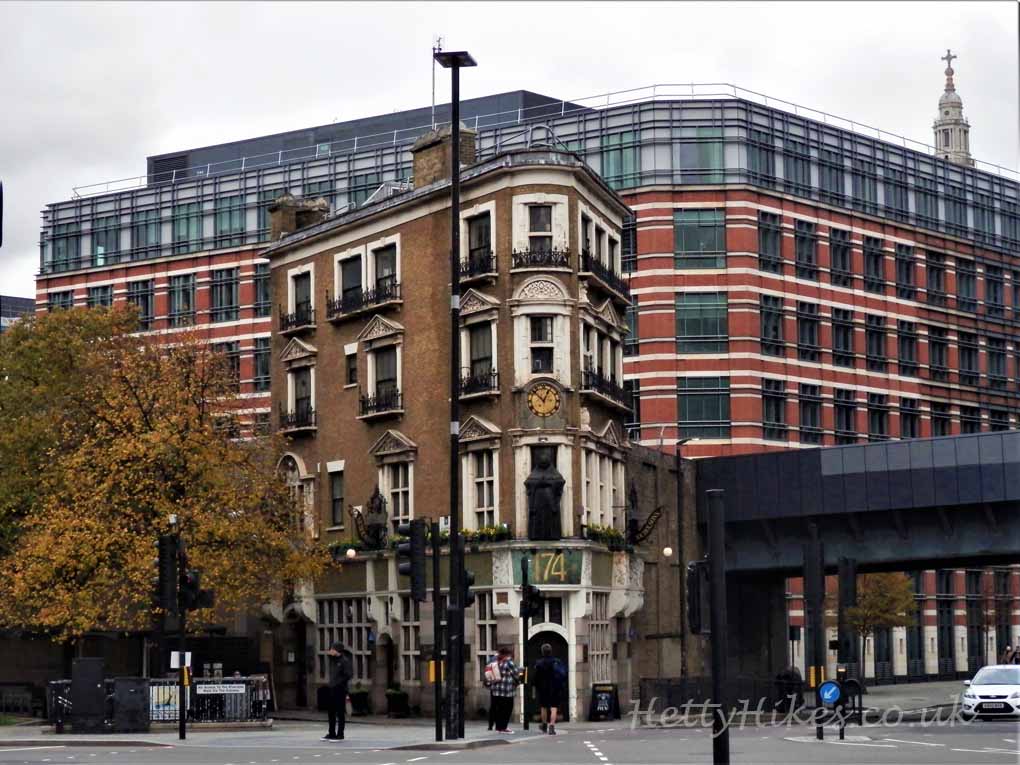 and has friars inside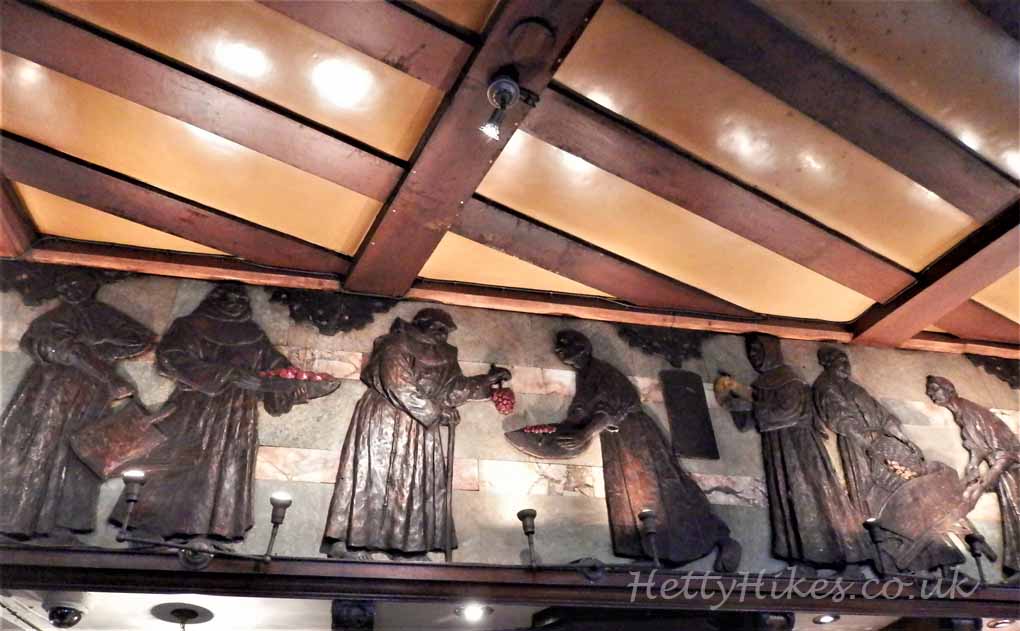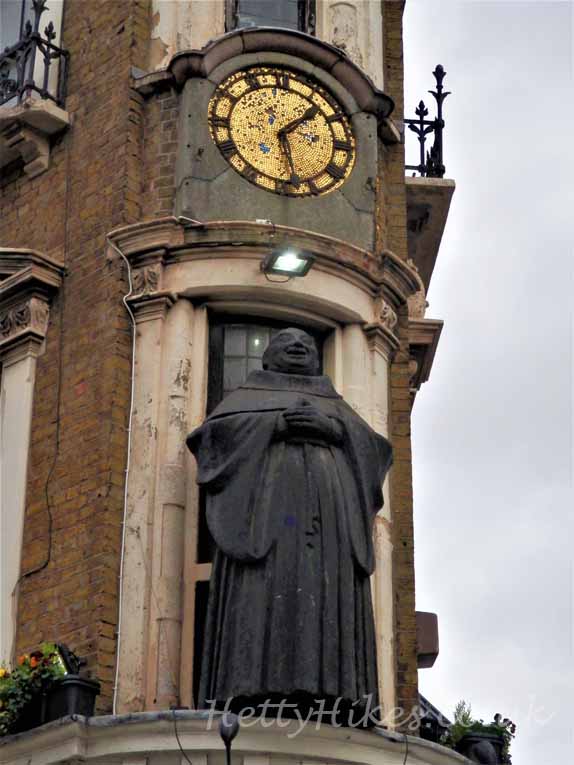 At Victoria Embankment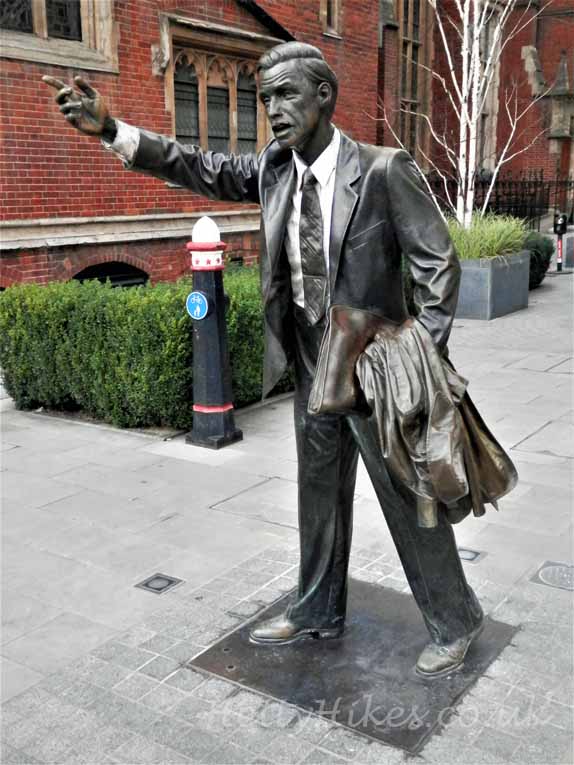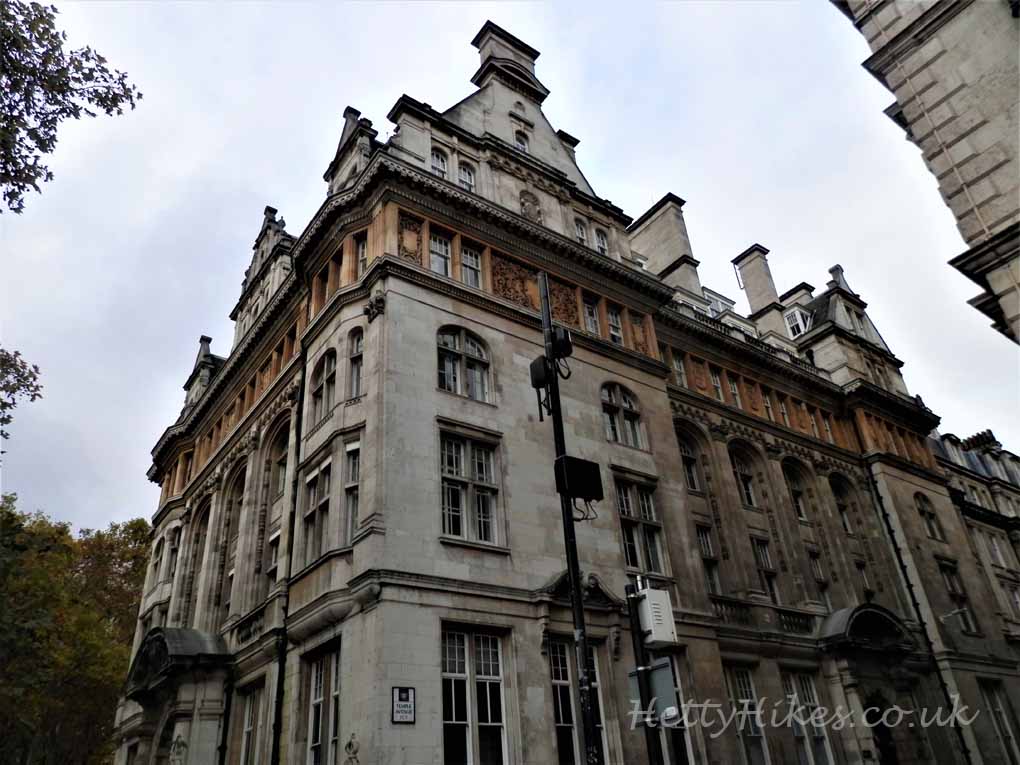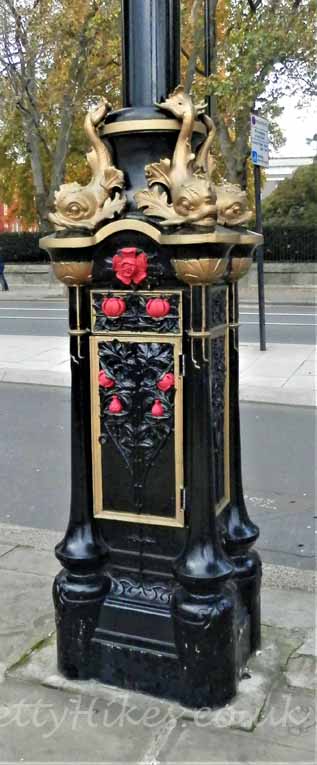 Dragons mark the boundary of the City of London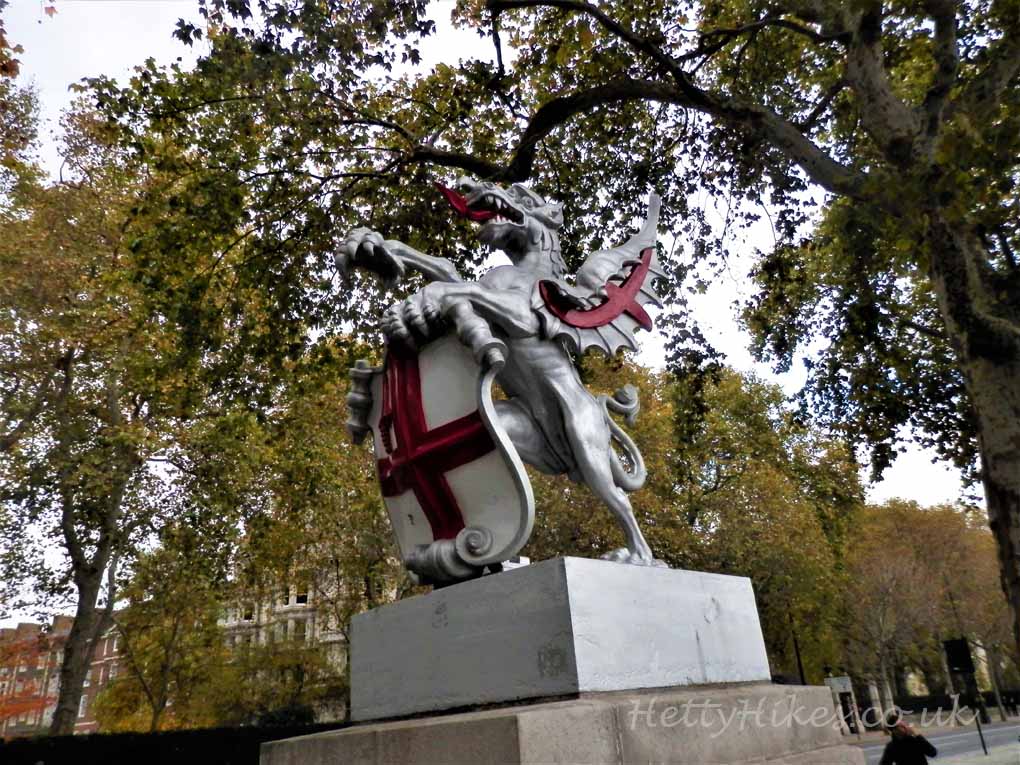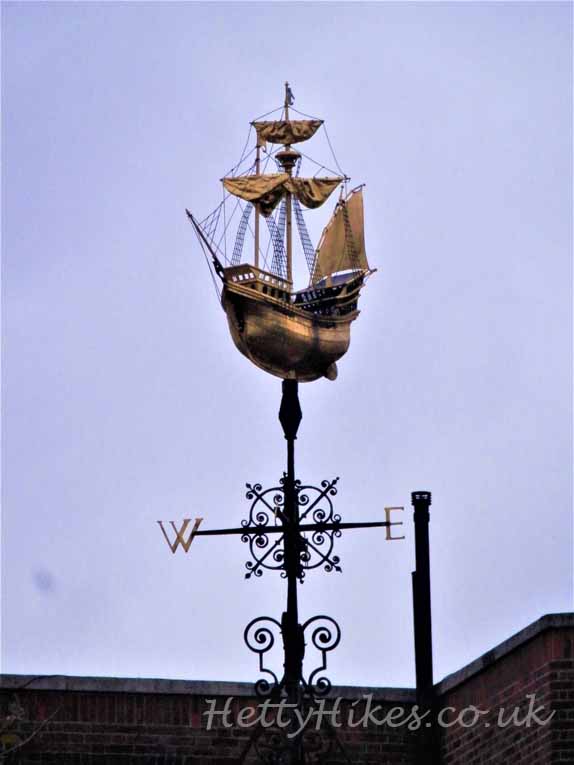 Head Quarters Ship Wellington, 1934, used as a hall after WW2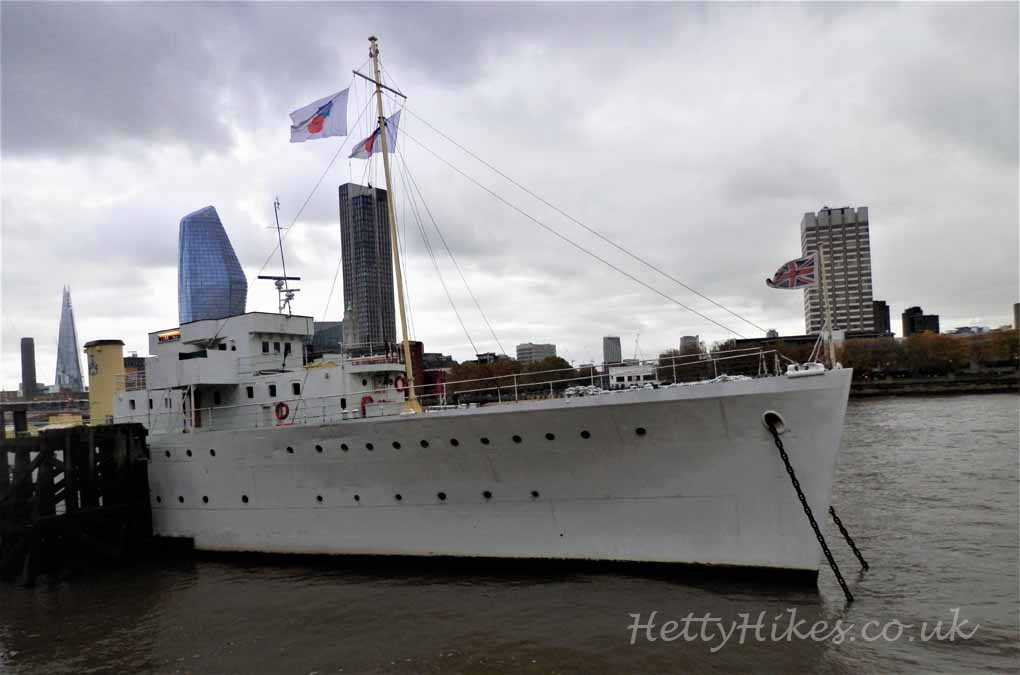 Somerset House

Outside Charing Cross Station

Benjamin Franklin once lived here in Craven Street. He was a scientist, a founding father of the USA and is seen on the $100 bill.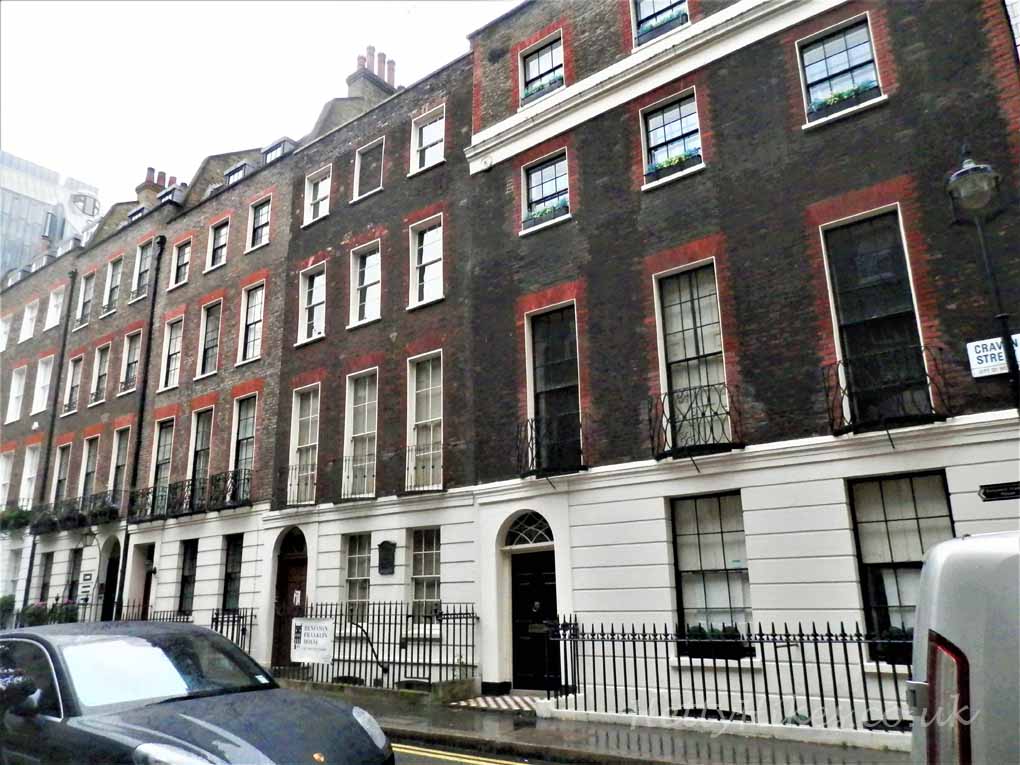 The first Scotland Yard Metropolitan Police HQ was on this site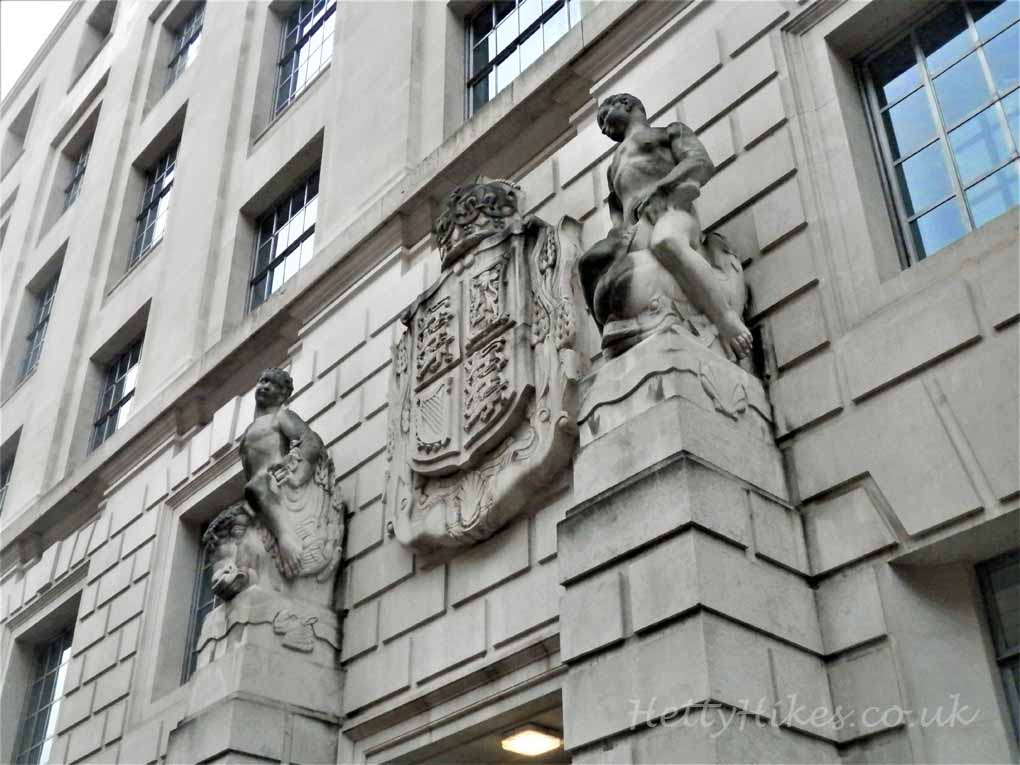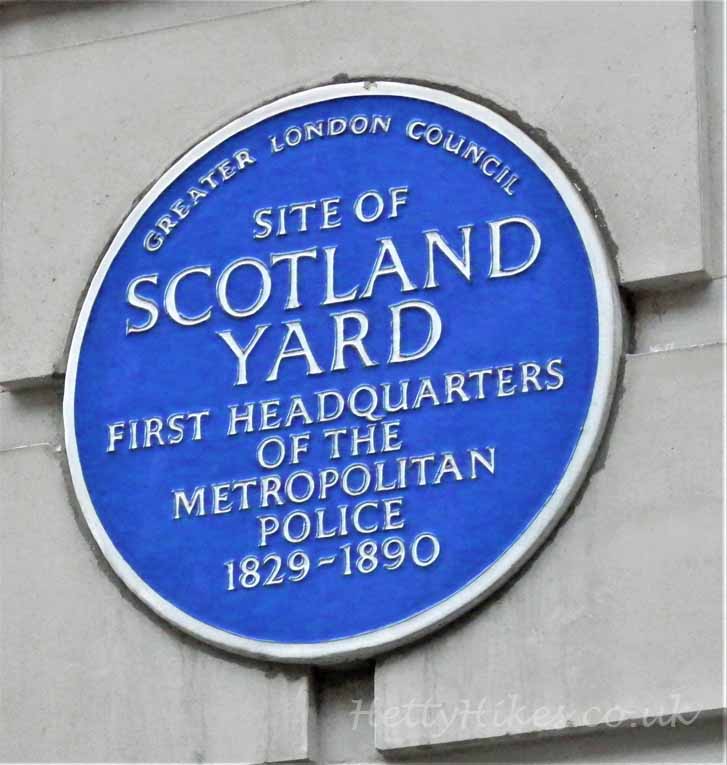 Whitehall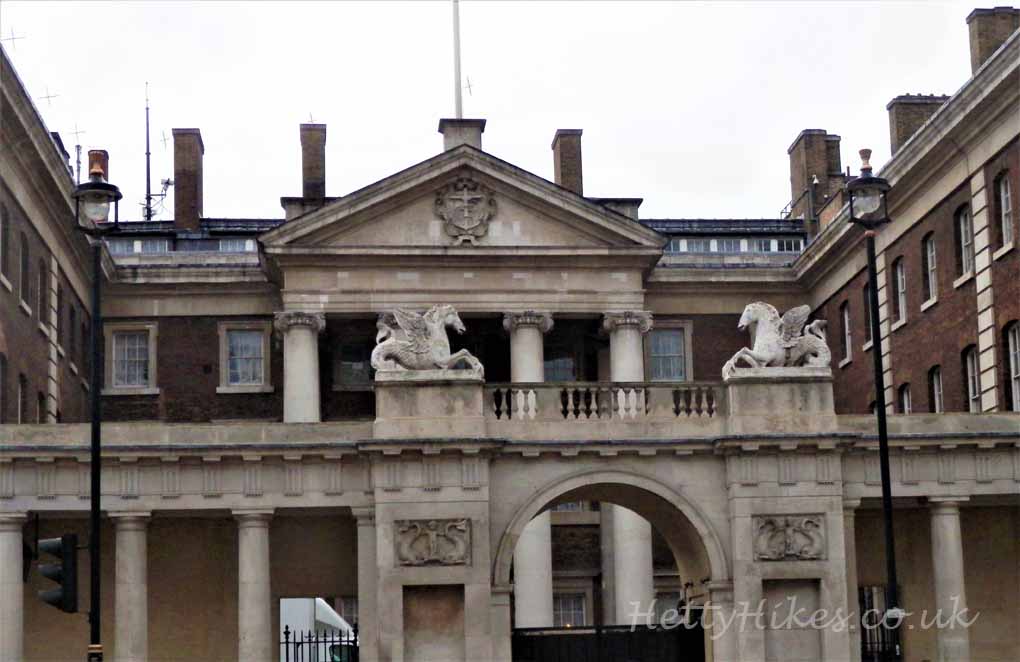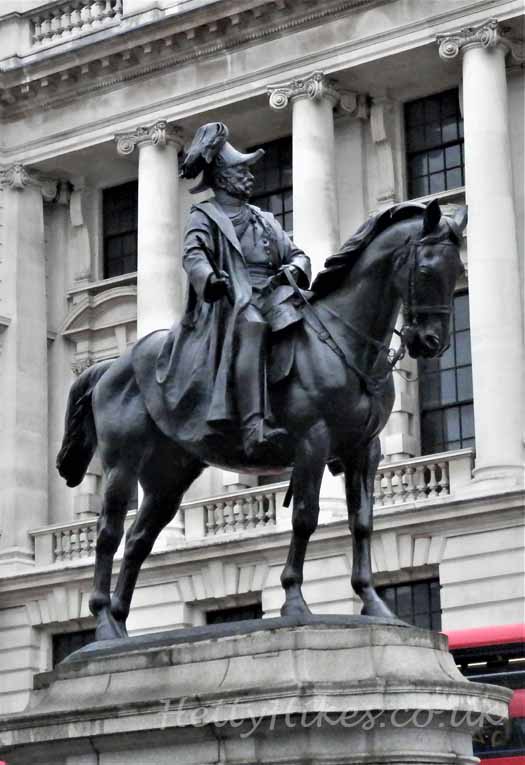 The Banqueting Hall, 1622, is all that is left of a huge 1500 room palace, which was destroyed by fire in 1698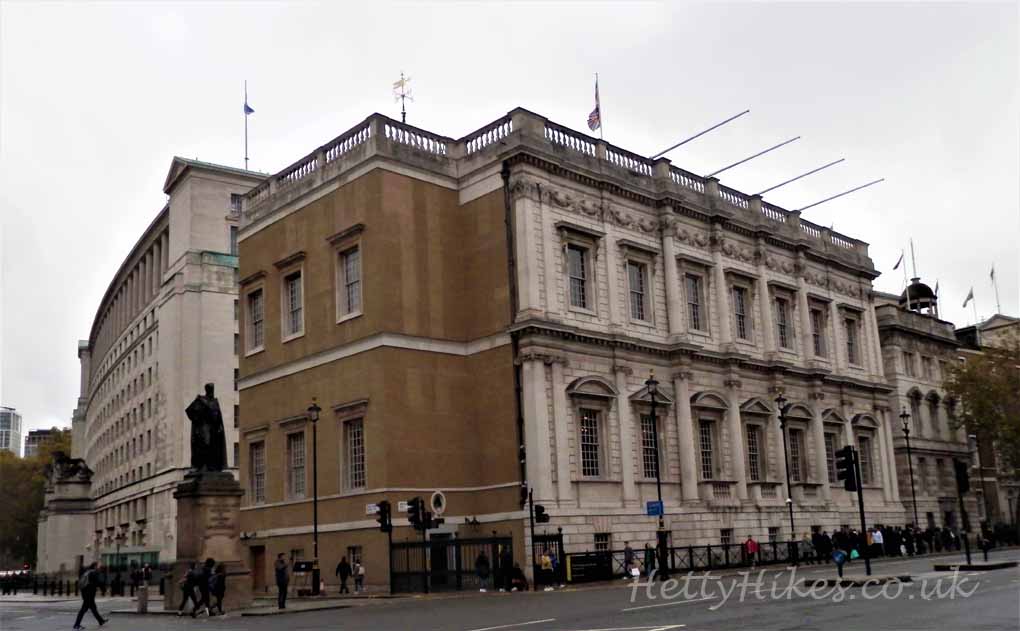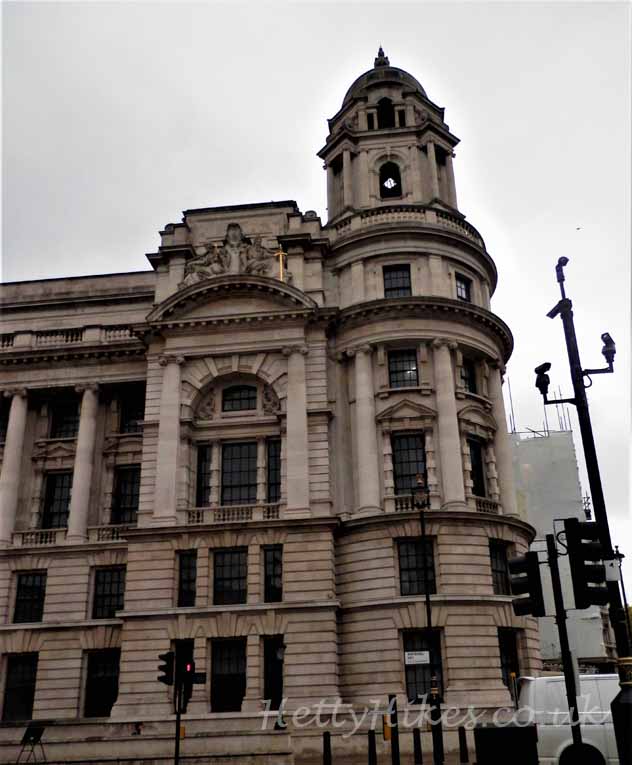 A Horse Guard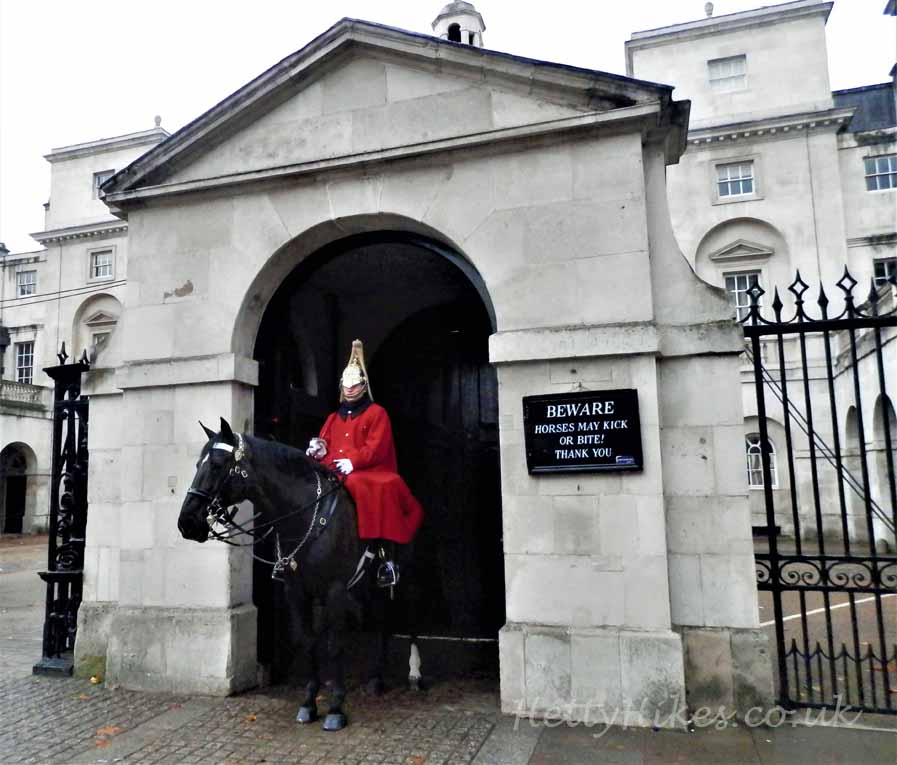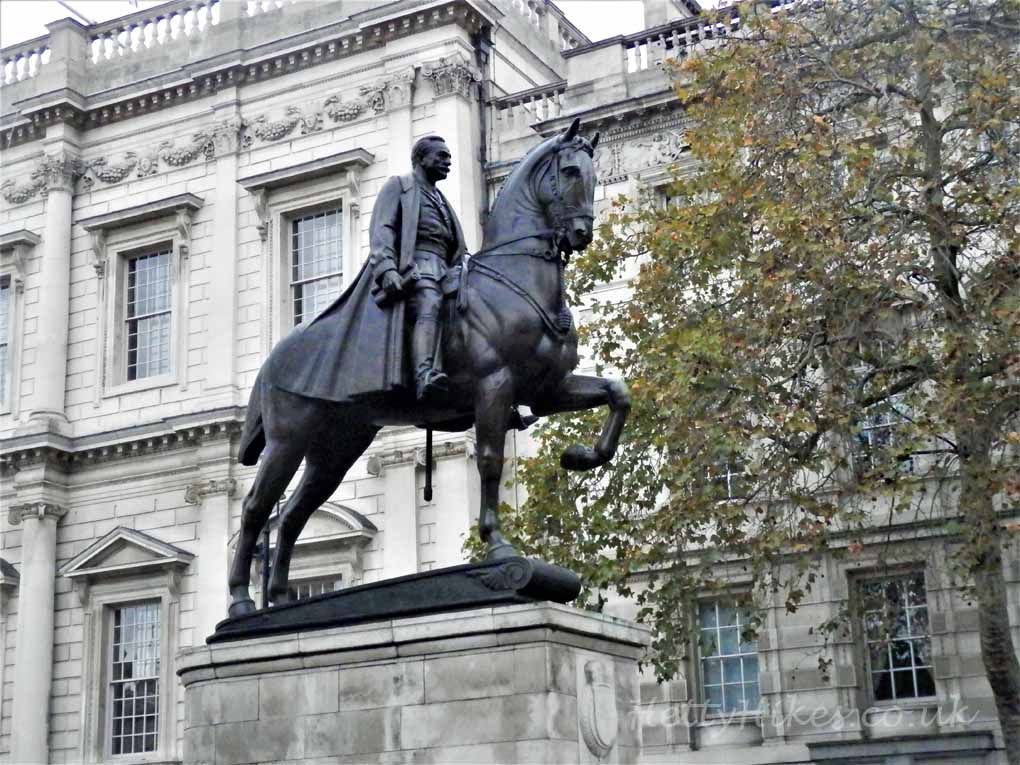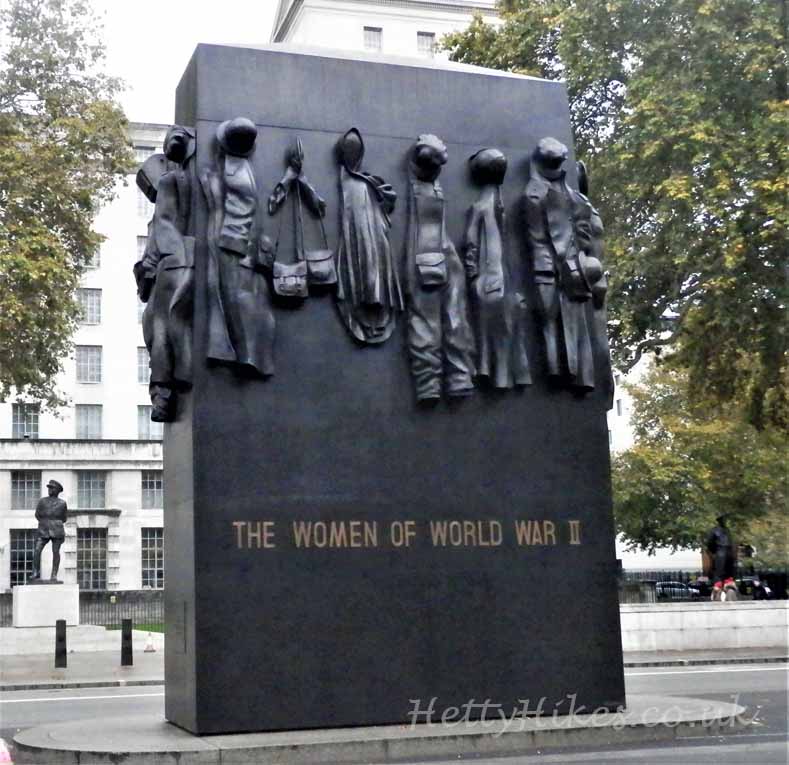 Entrance to Downing Street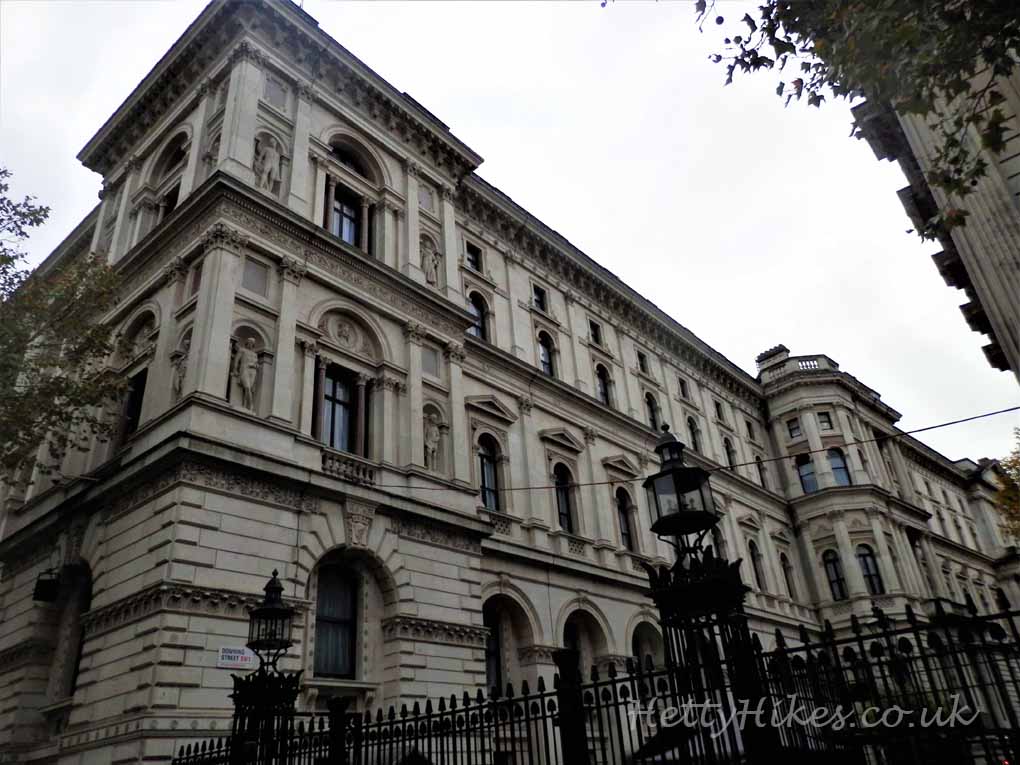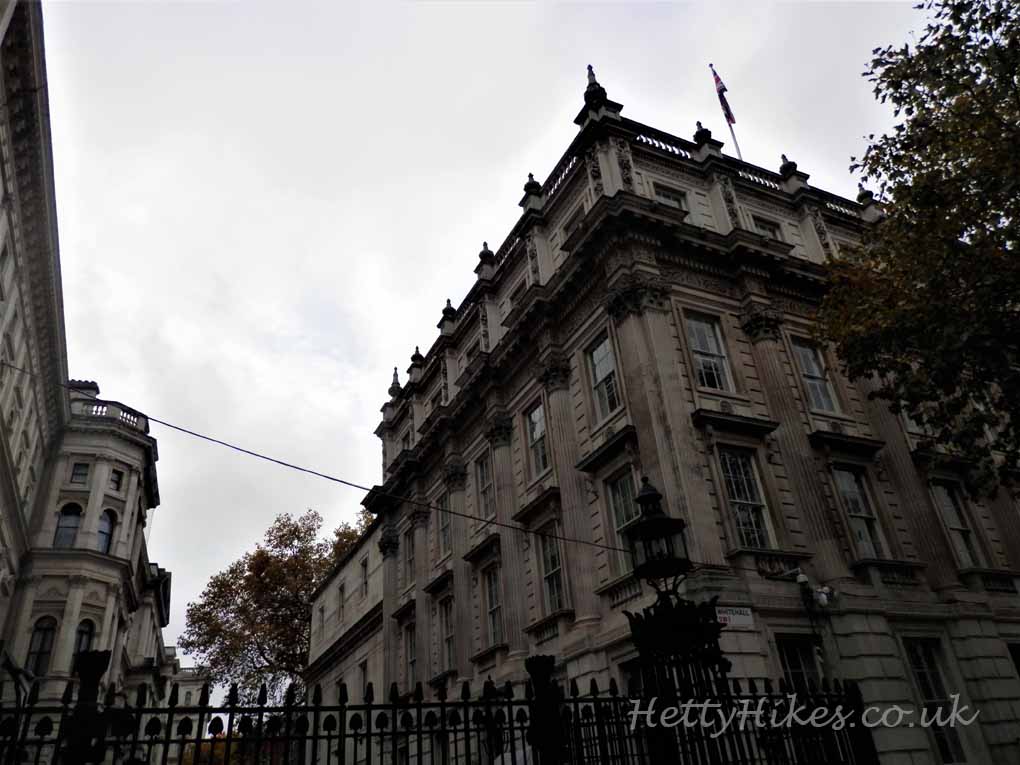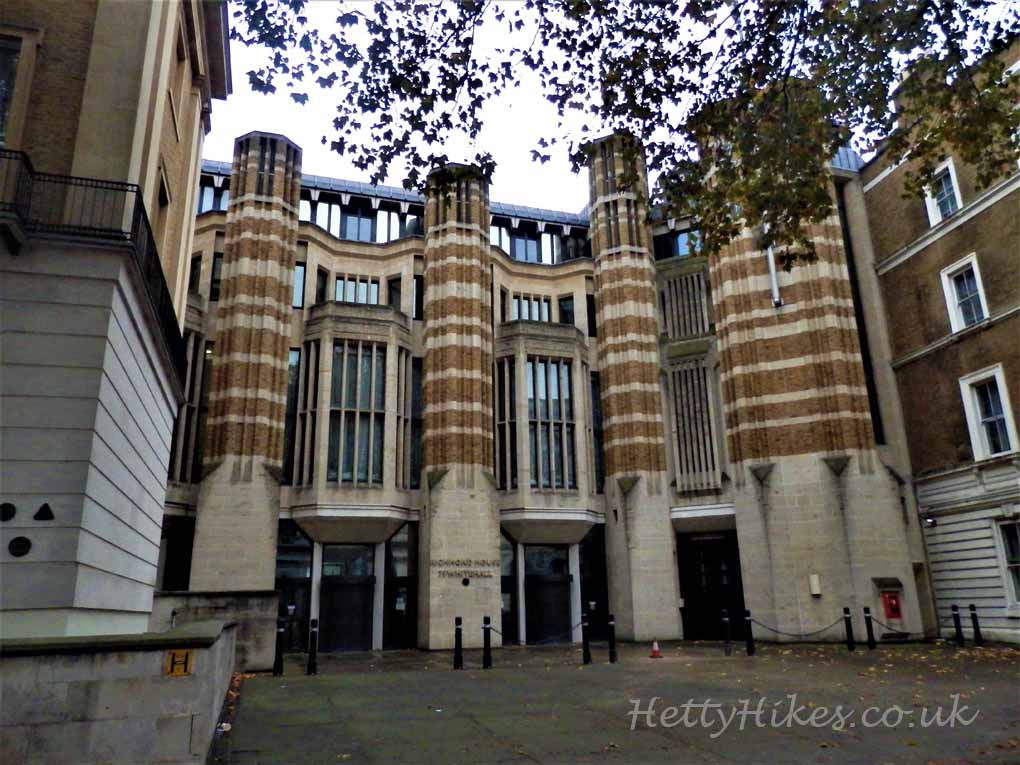 The Cenotaph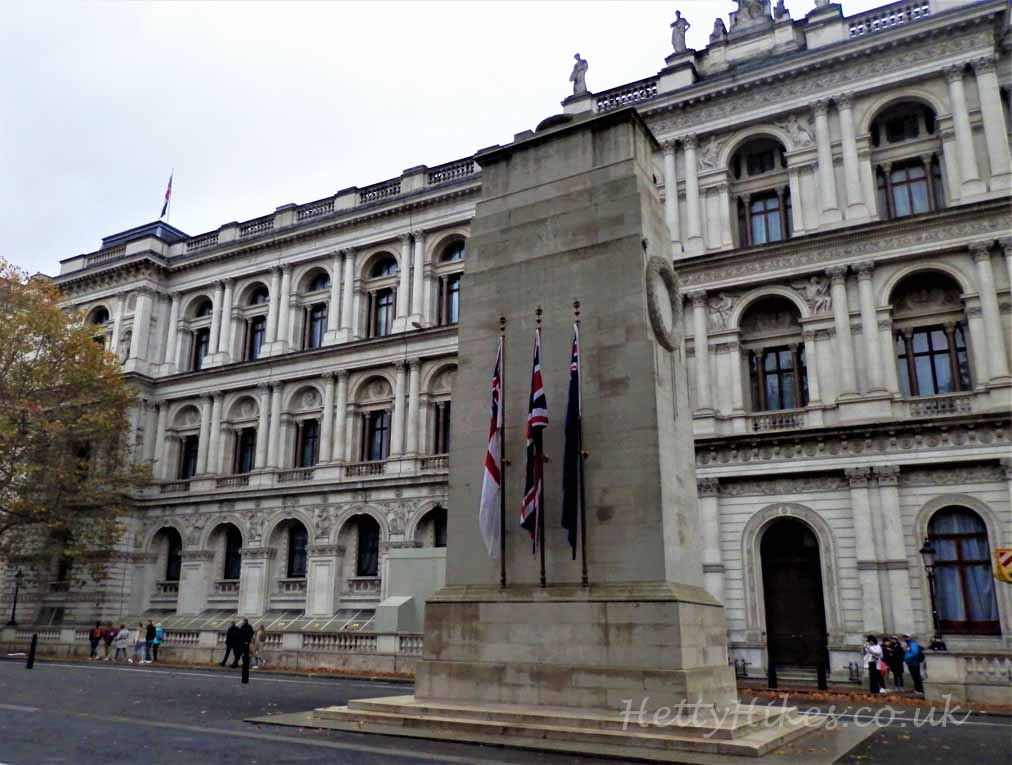 The London Eye on the other side of the Thames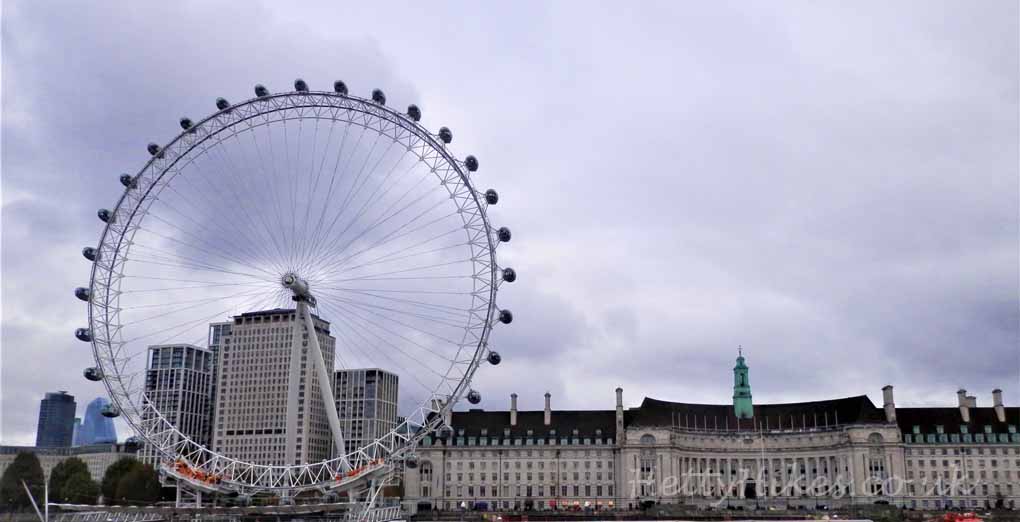 Elizabeth Tower is shrouded in scaffolding at the moment, it is commonly called Big Ben, but that is the name of the bell. The second Scotland Yard, 1890, has red and white strips; New Scotland Yard is just along the road.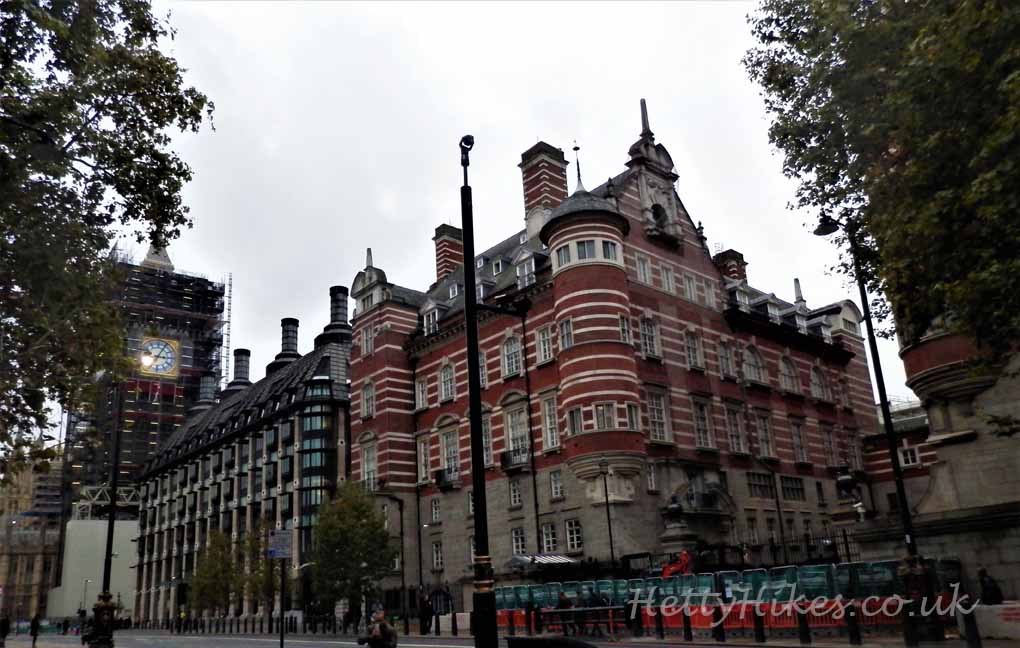 Boudicca lead Celts to defeat the Romans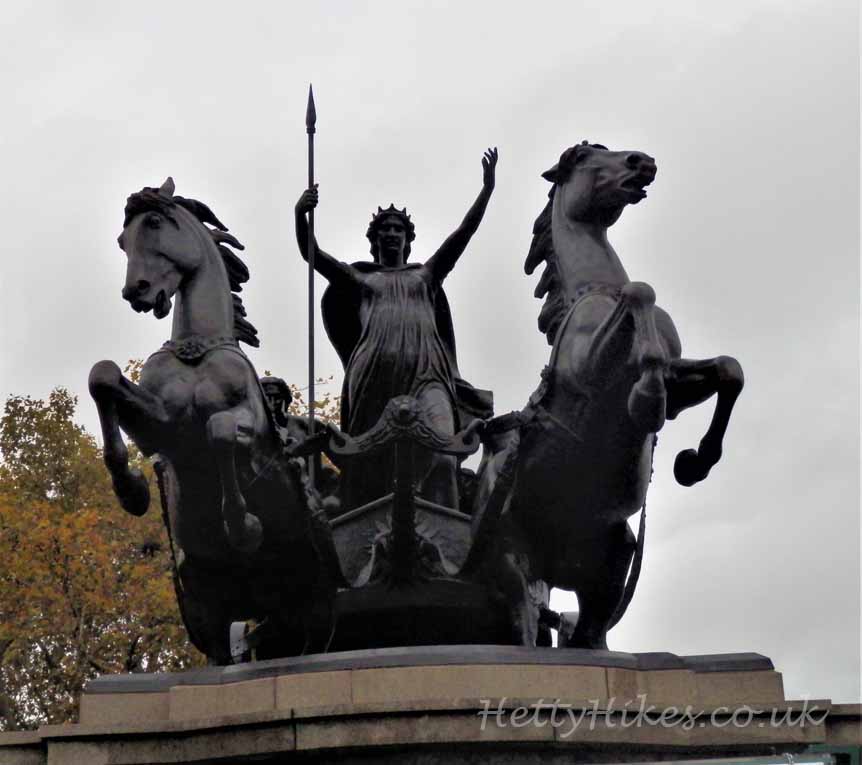 The Palace of Westminster = the Houses of Parliament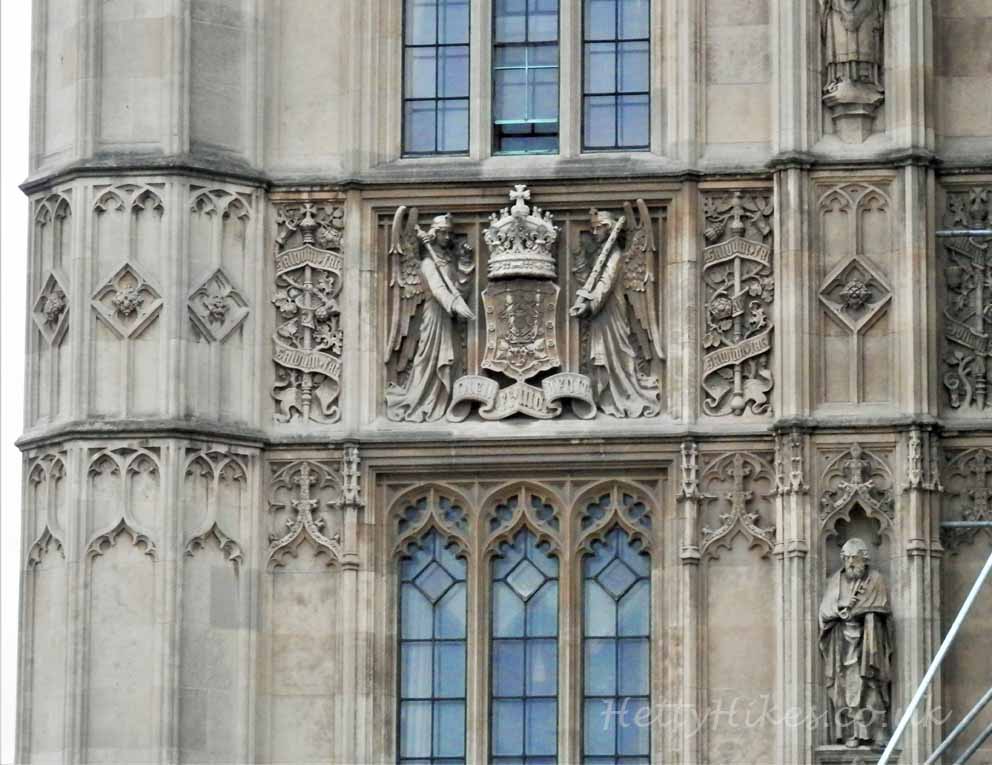 This is Big Ben and the Houses of Parliament in 2012 – they are covered in scaffolding at the moment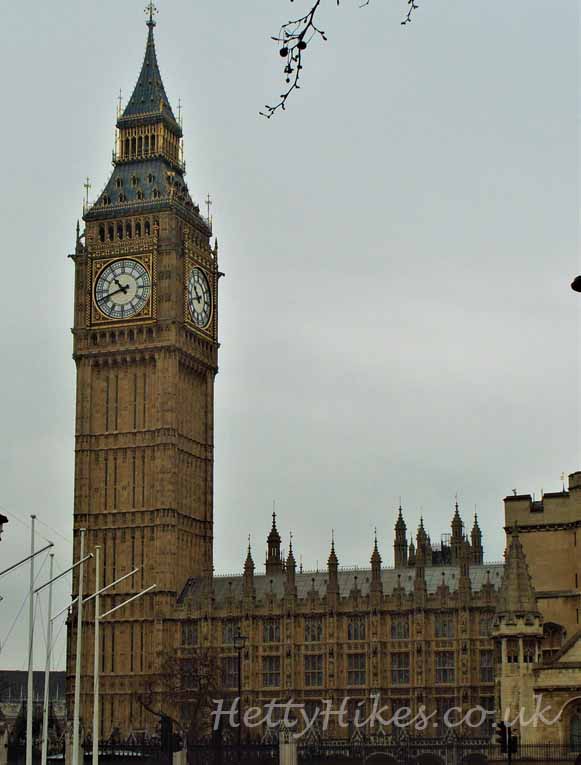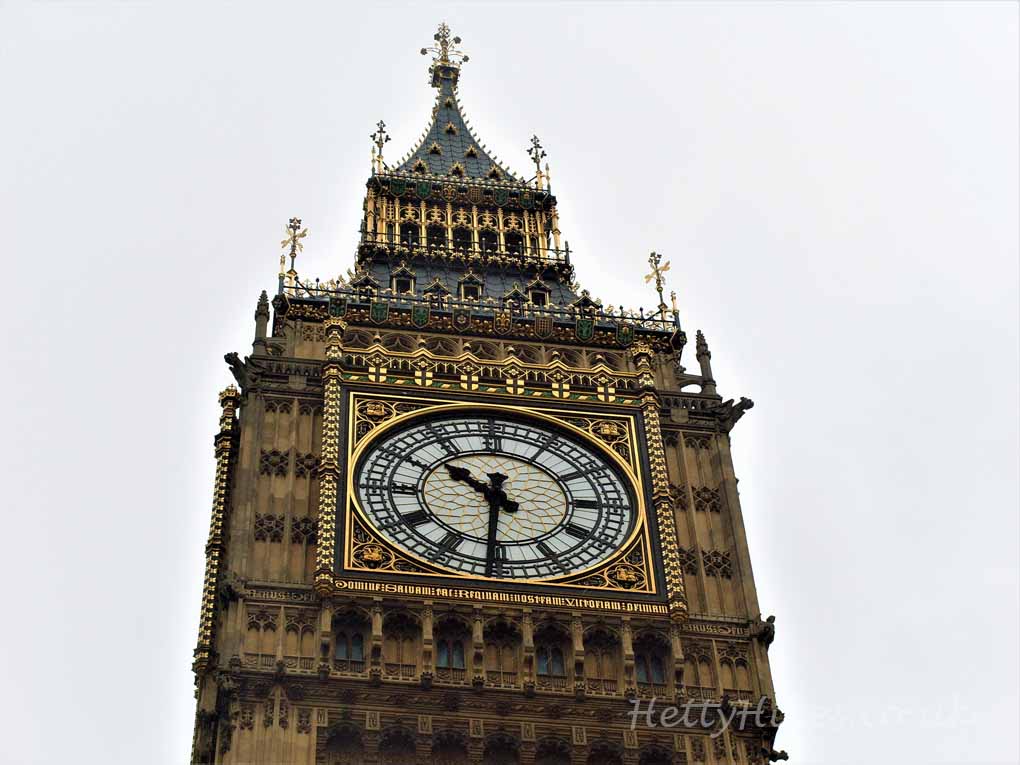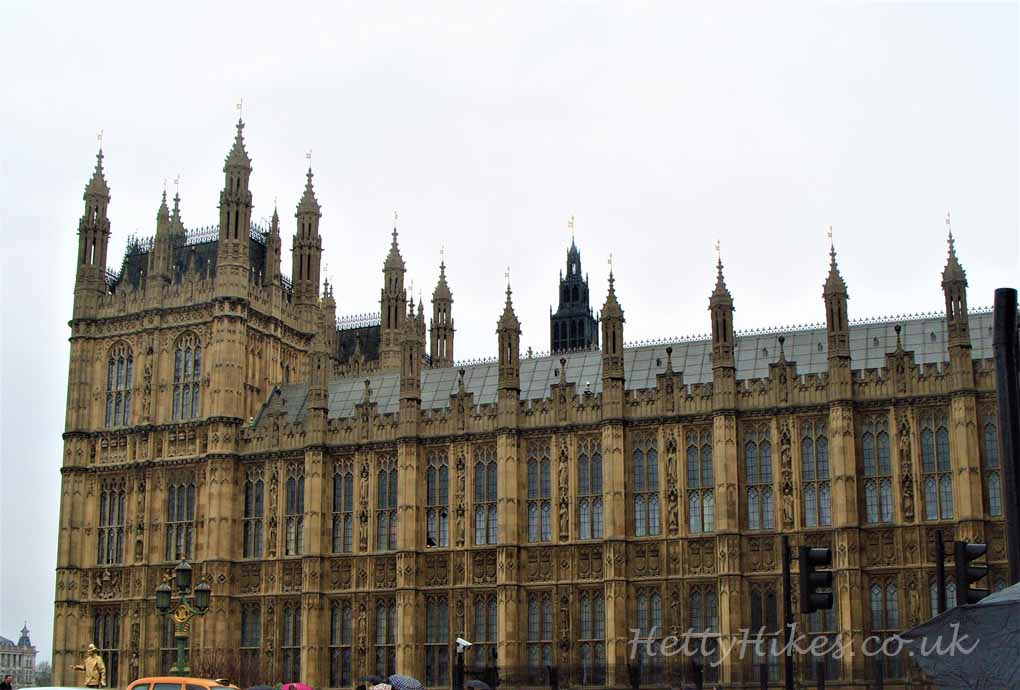 Government buildings at Westminster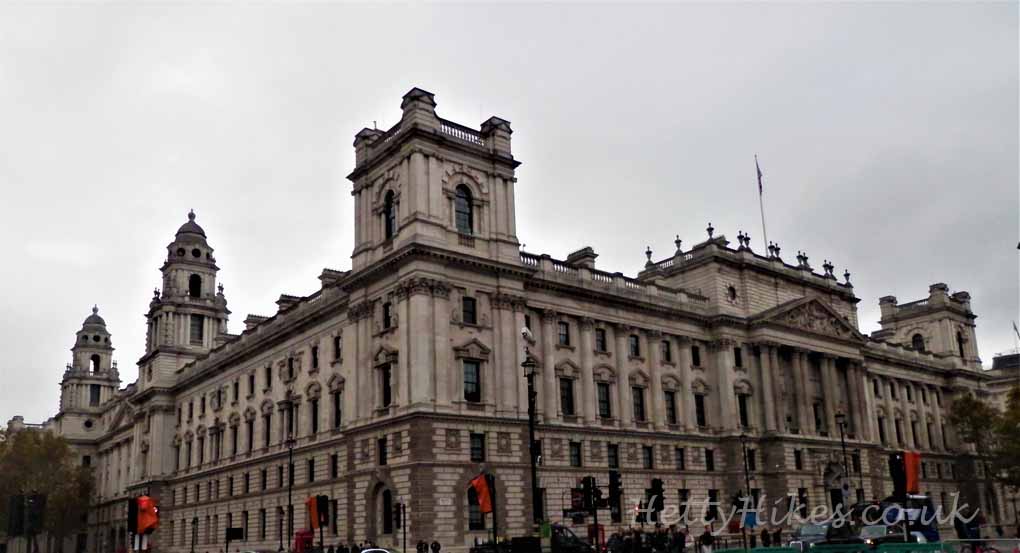 In Parliament Square : Sir Winston Churchill and David Lloyd George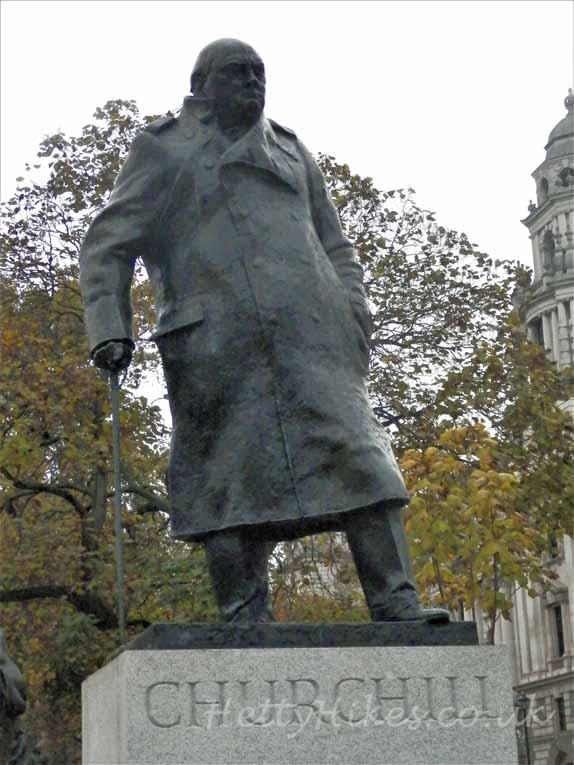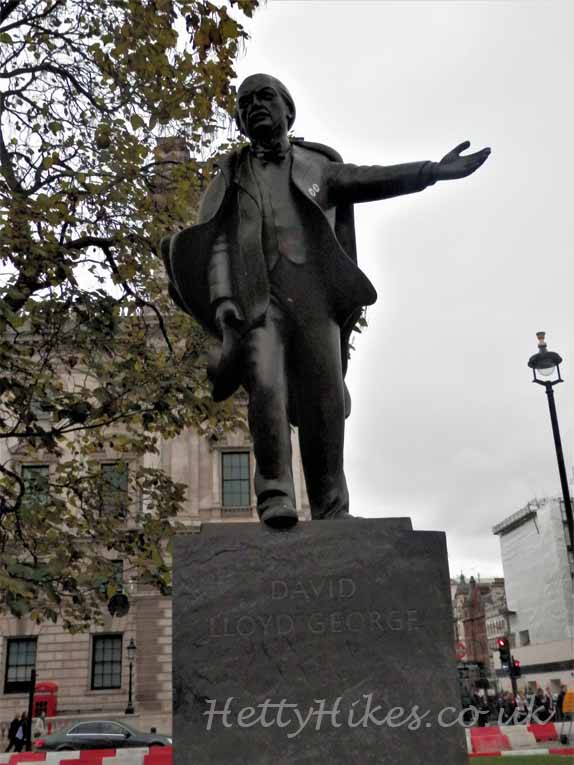 Gandhi and Nelson Mandela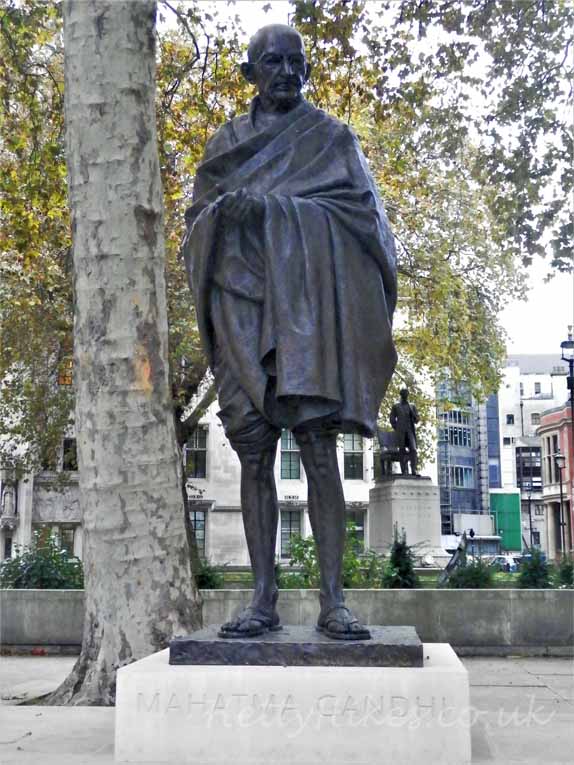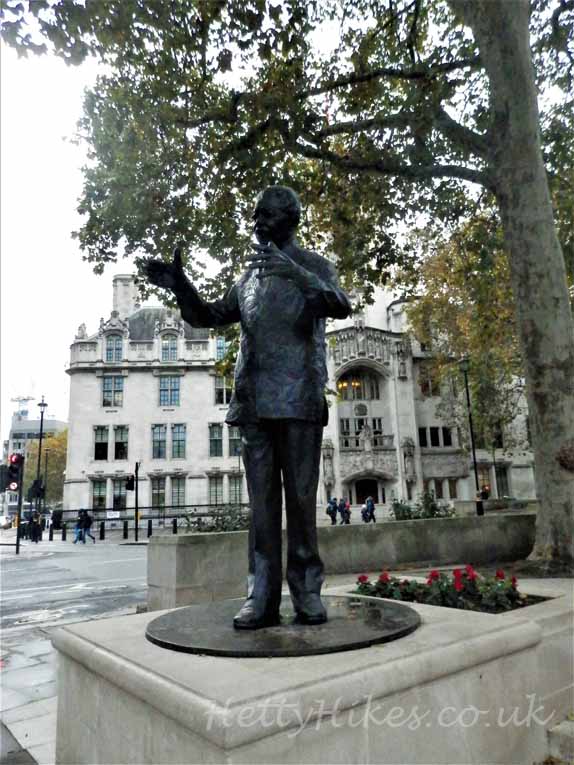 Westminster Abbey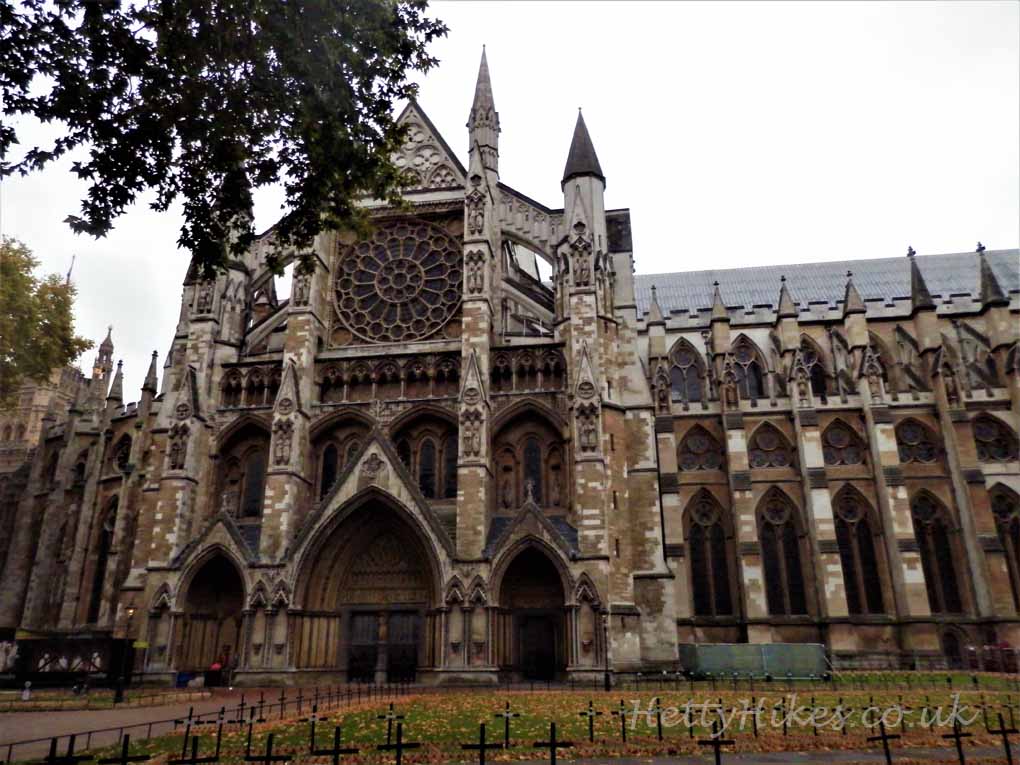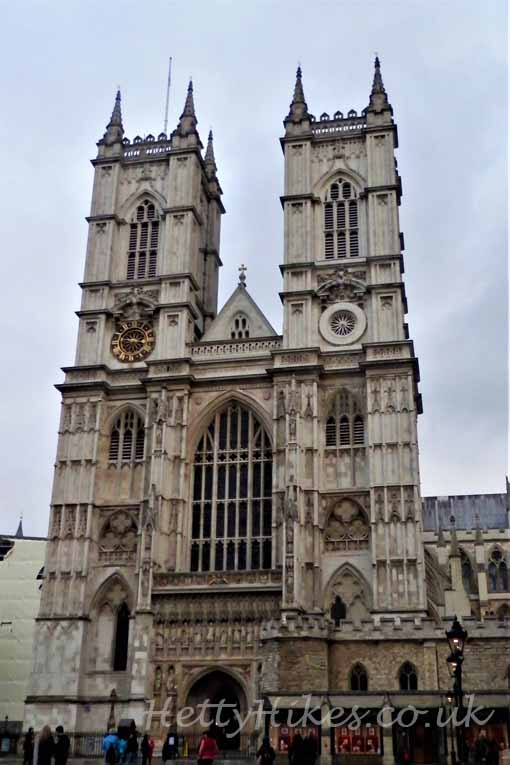 Central Hall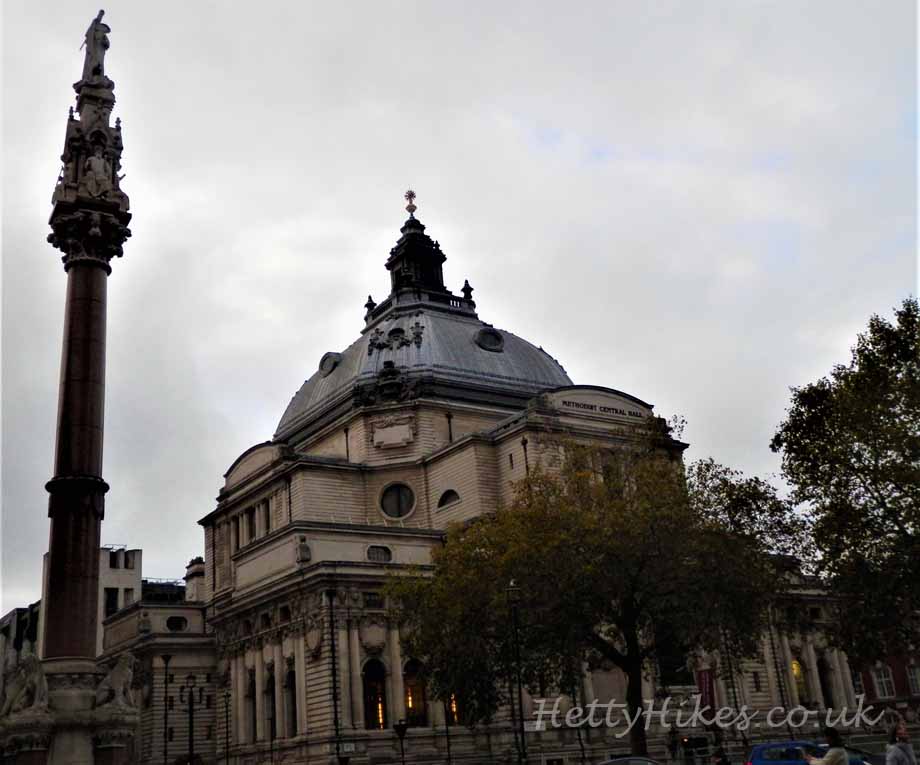 All images on the website copyright of HettyHikes.co.uk