Lake Garda, Italy                                                                  Map of Lake Garda
Wednesday 11th June 2014, day 6                                    All photos by Hetty
Map of walk   Distance 7.5 miles Time 5 hours 10 mins
We took a bus from Riva del Garda to Lake Tenno – the blue lake at 665 meters = 2,180 ft above see level – and walked back down to Riva 70m = 230ft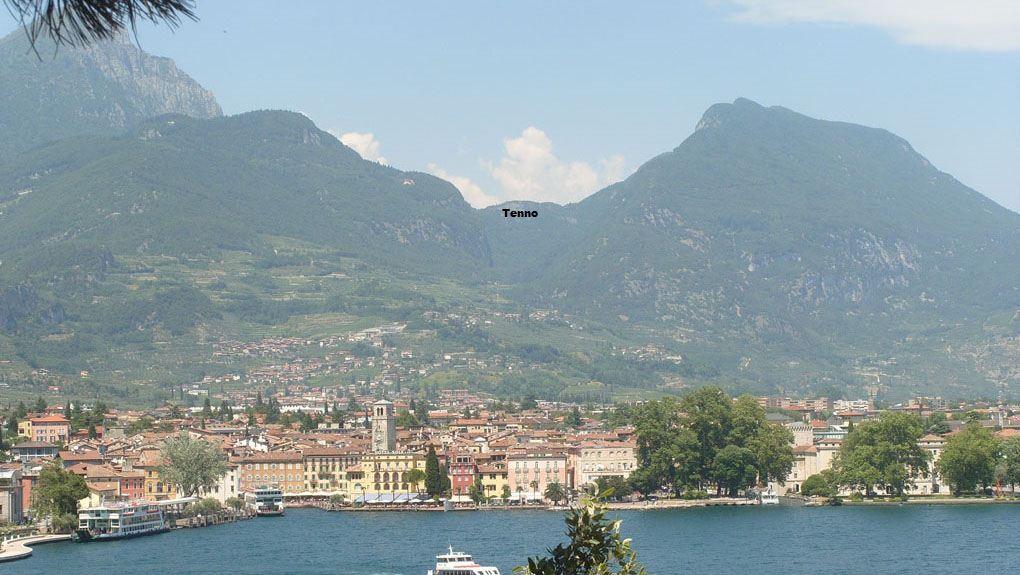 Lago di Tenno was formed by a landslide in about 1100, which blocked the stream.
It was so beautiful and serene.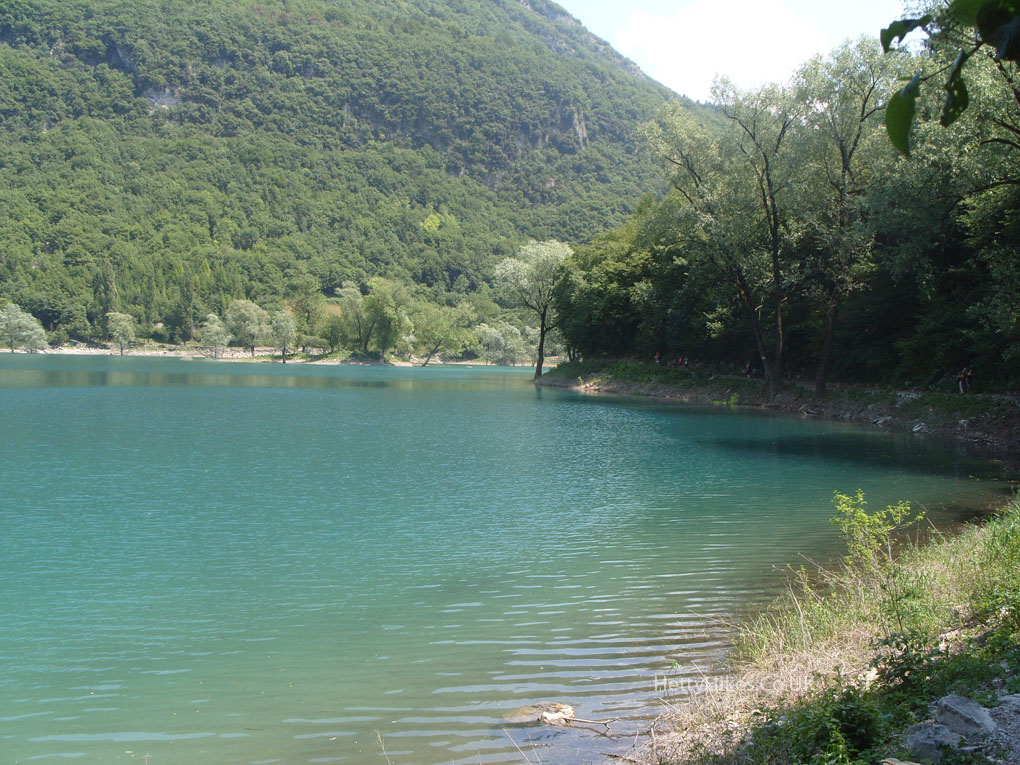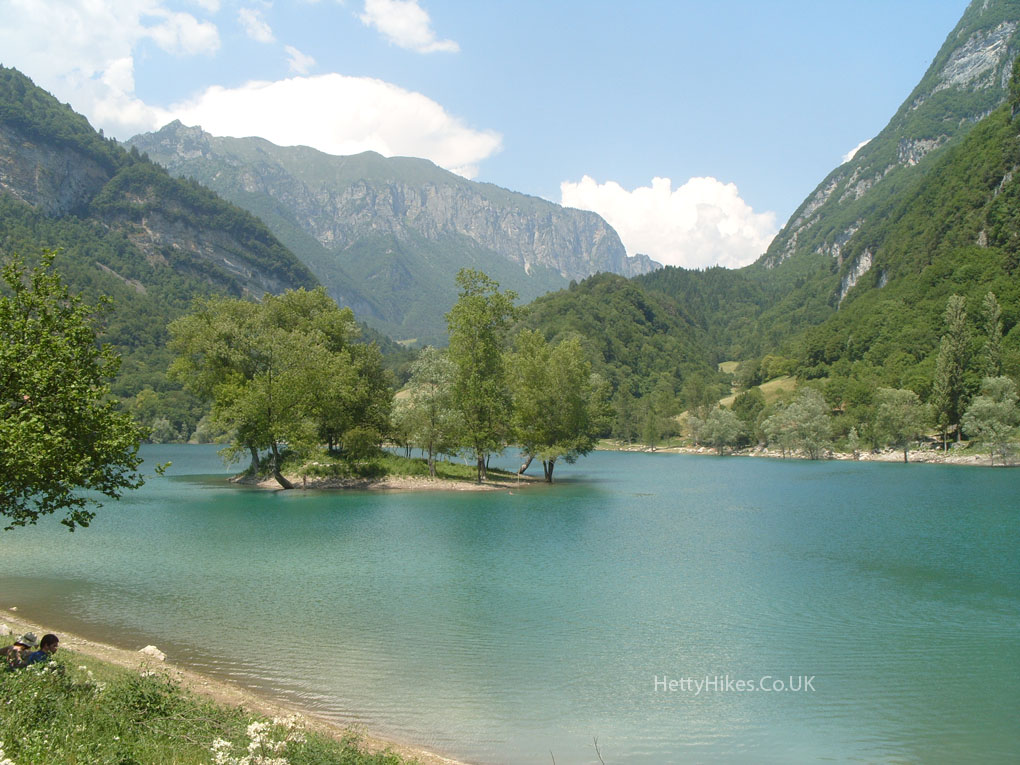 We walked down the mountain.
Looking down to the town of Tenno, and Riva on Lake Garda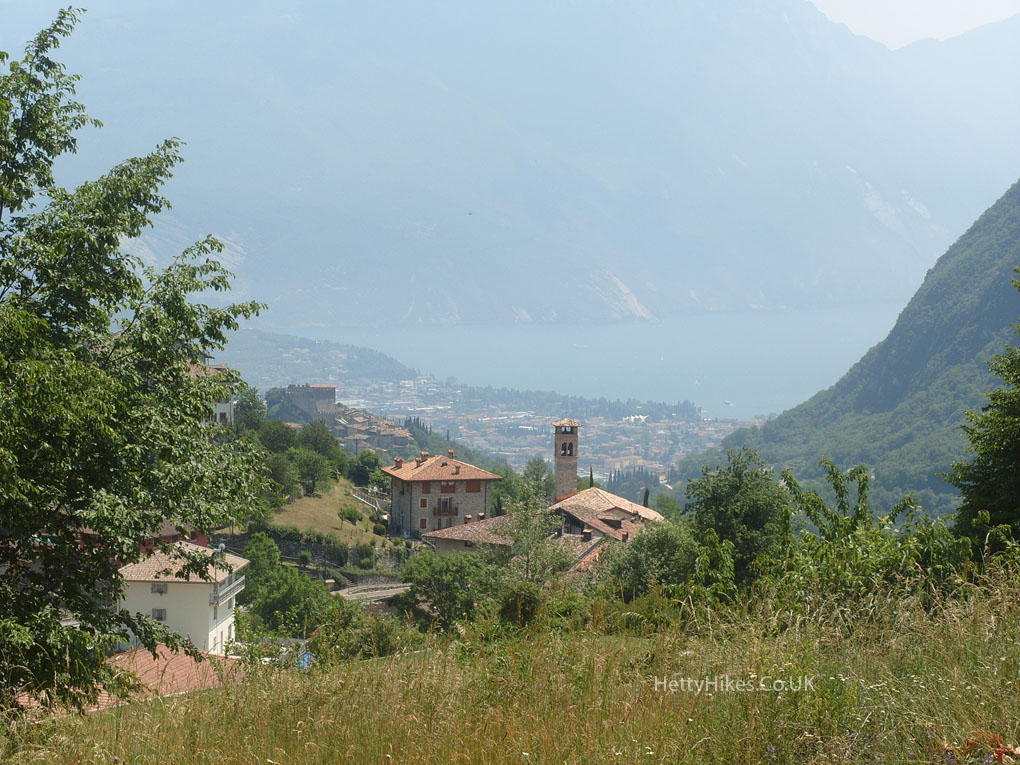 First we came to the village of Canale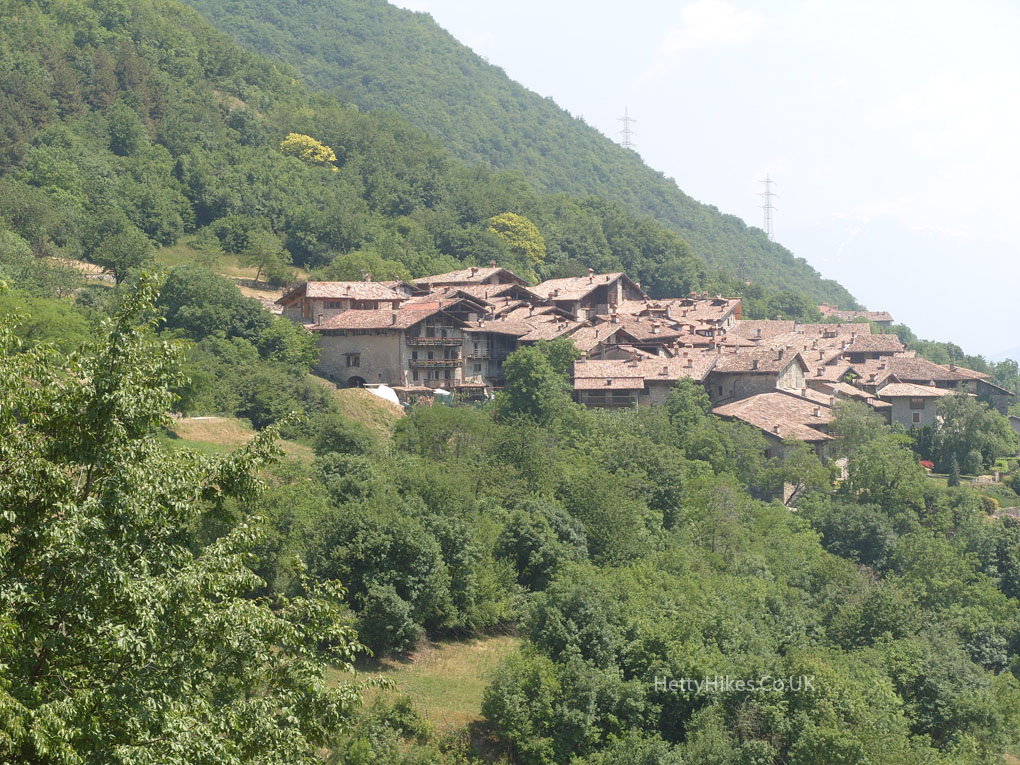 The mediaeval village (its documents date back the the 13th century) of Canale di Tenno is said to be one of the most beautiful in Italy, with its narrow paved alleys, arcades, small squares, and houses set one against the other. It was was abandoned after the war, which is why it is unspoilt, and was revived  in the 1960s as an artists centre.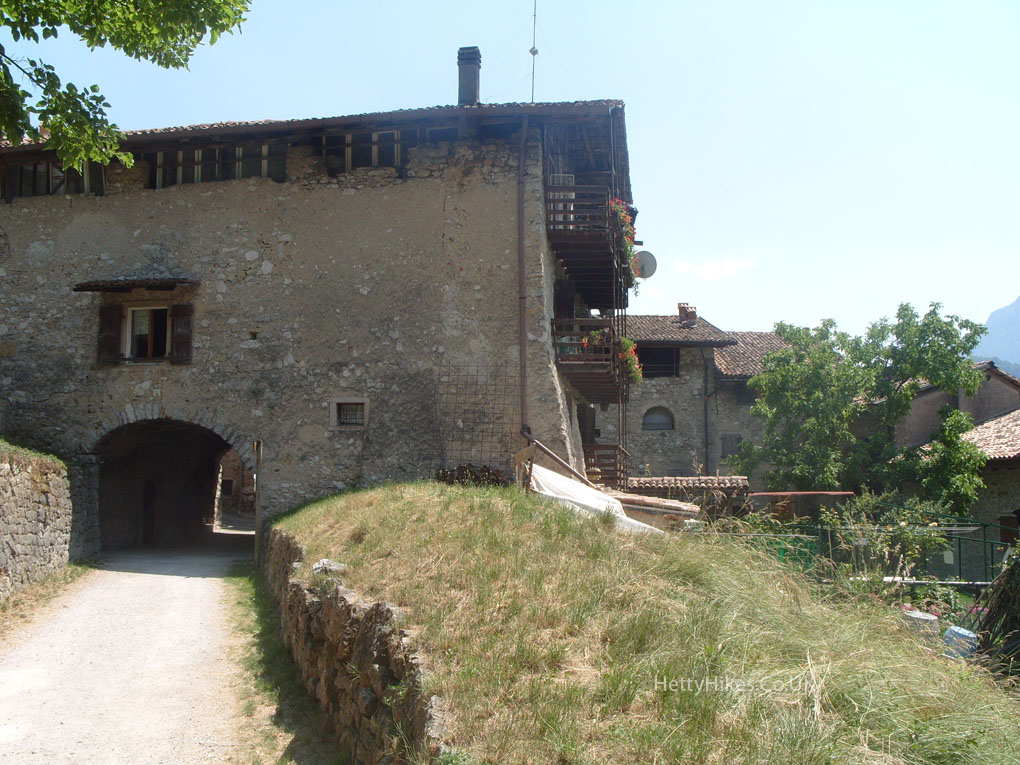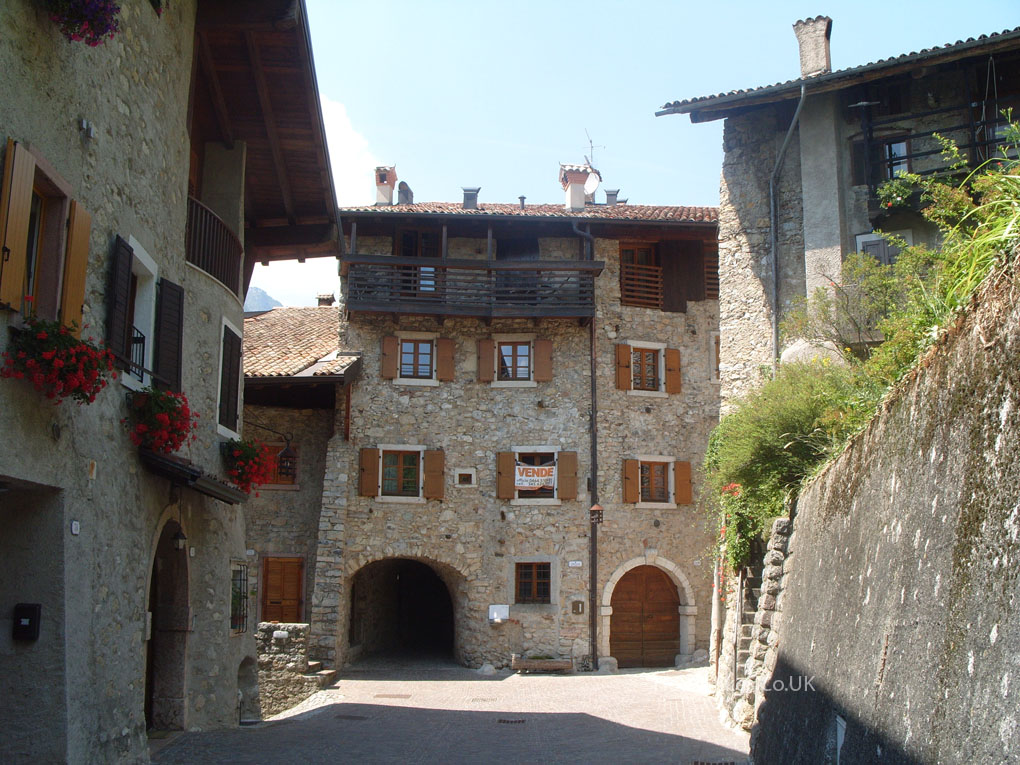 Just outside Canale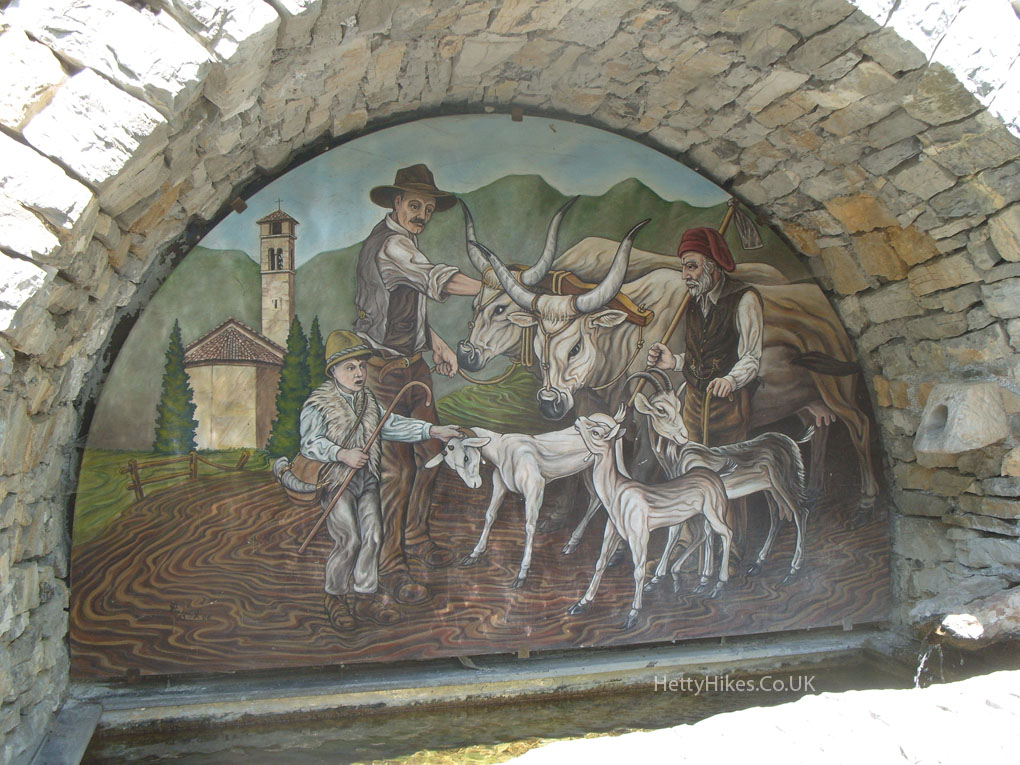 This represents the joining together of communities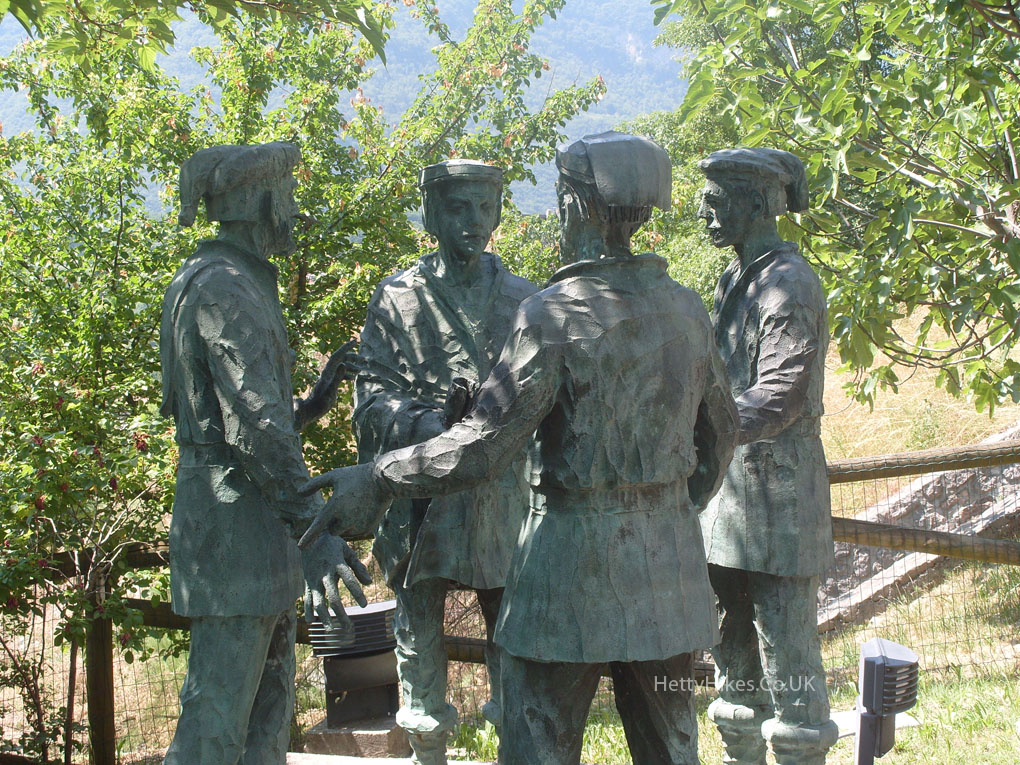 The town of Tenno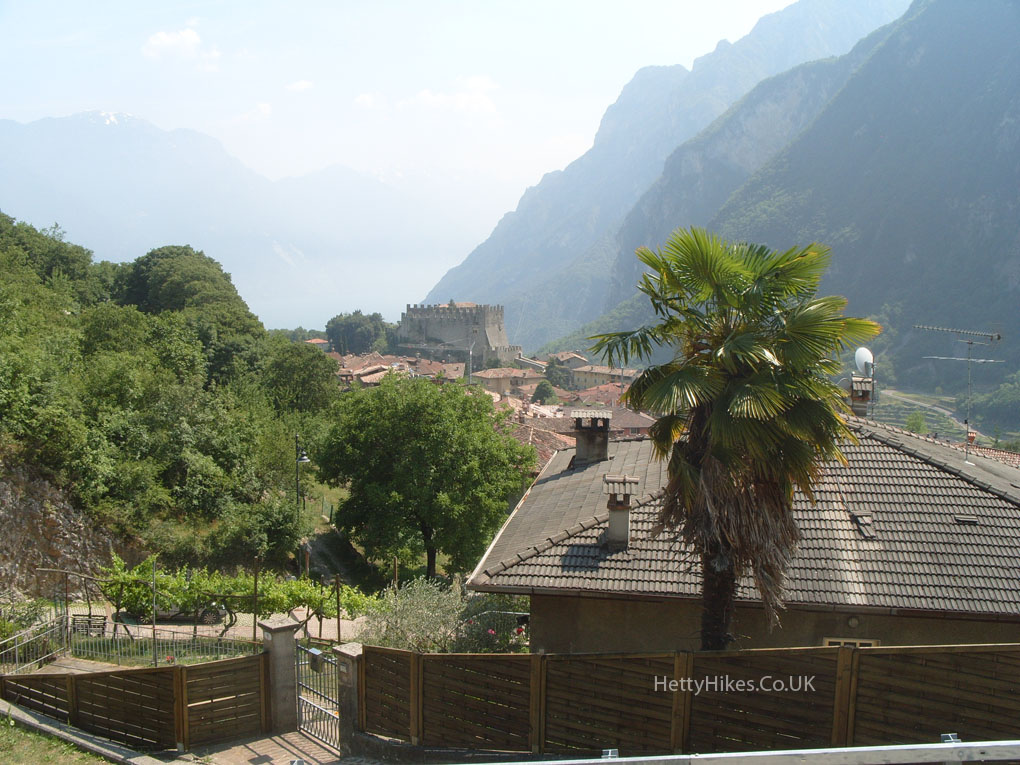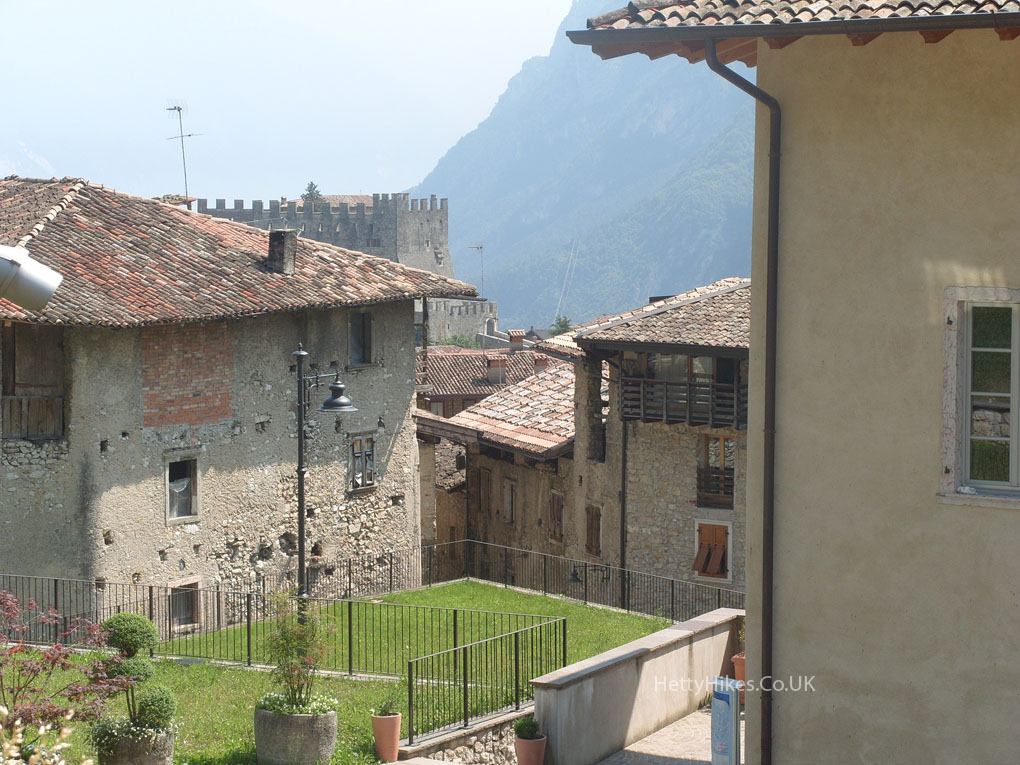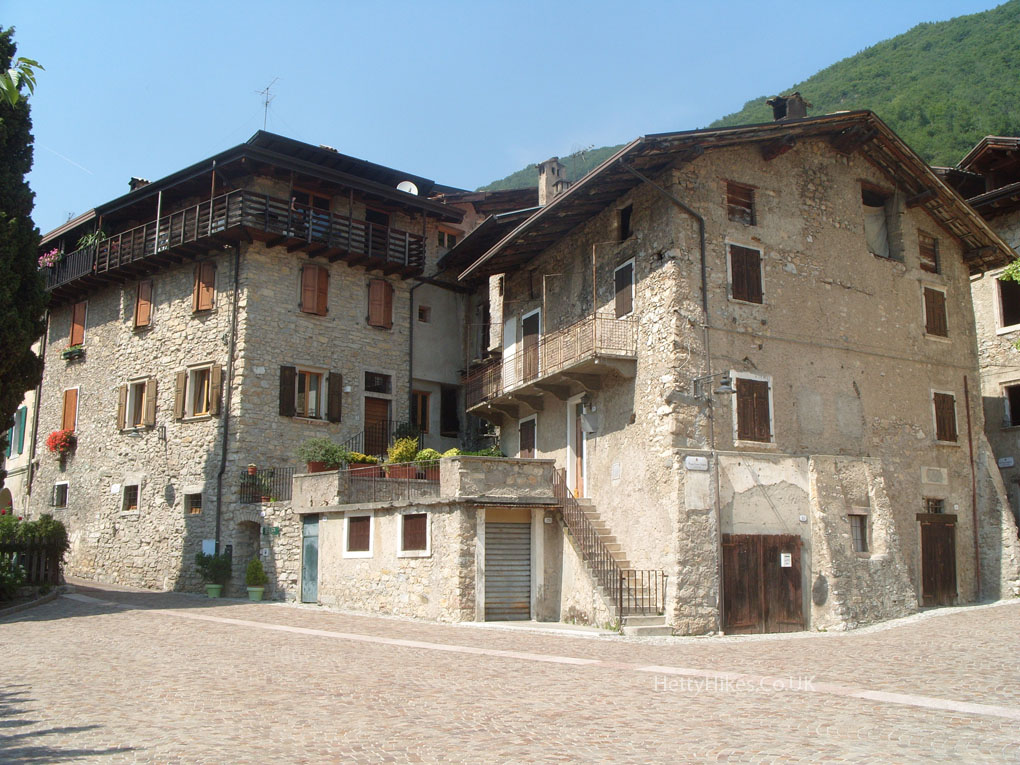 It was very hot the whole week – 35 degrees C here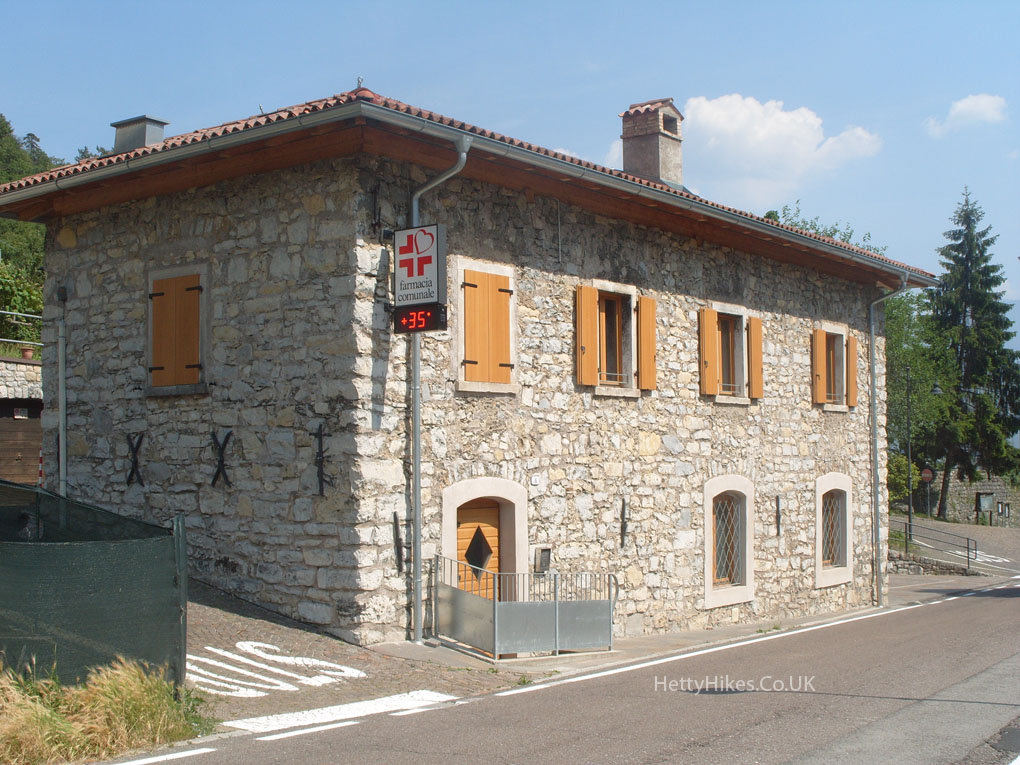 Tenno Castle – 12th century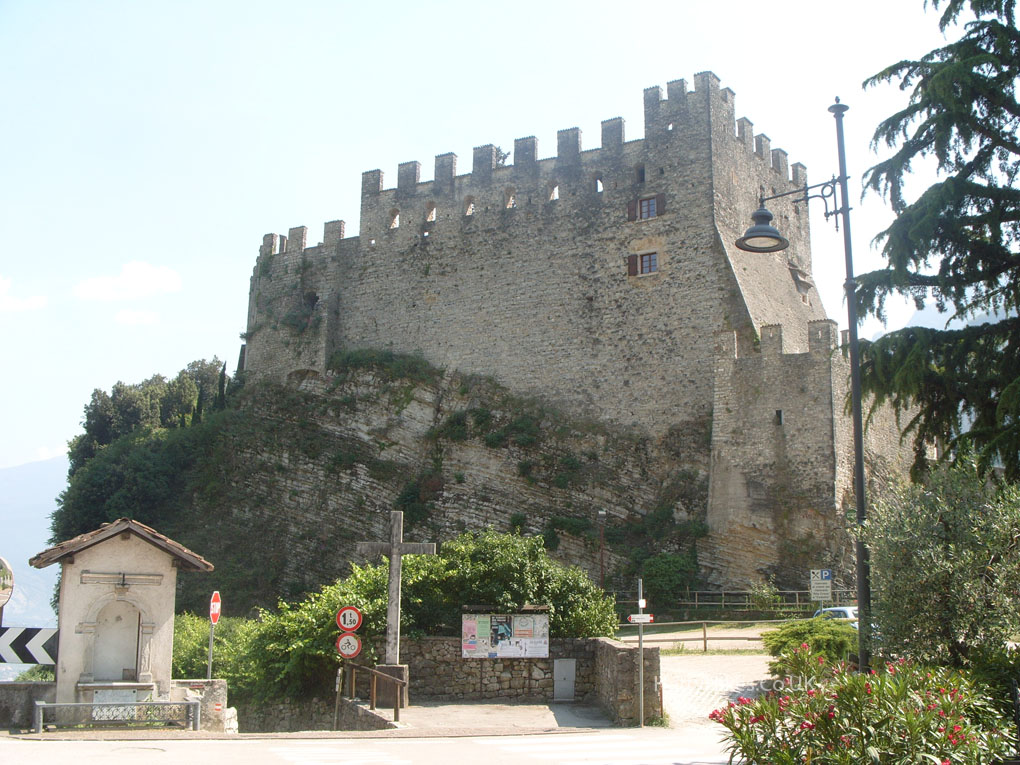 A lot of the paths are very steep. Mr H consults the map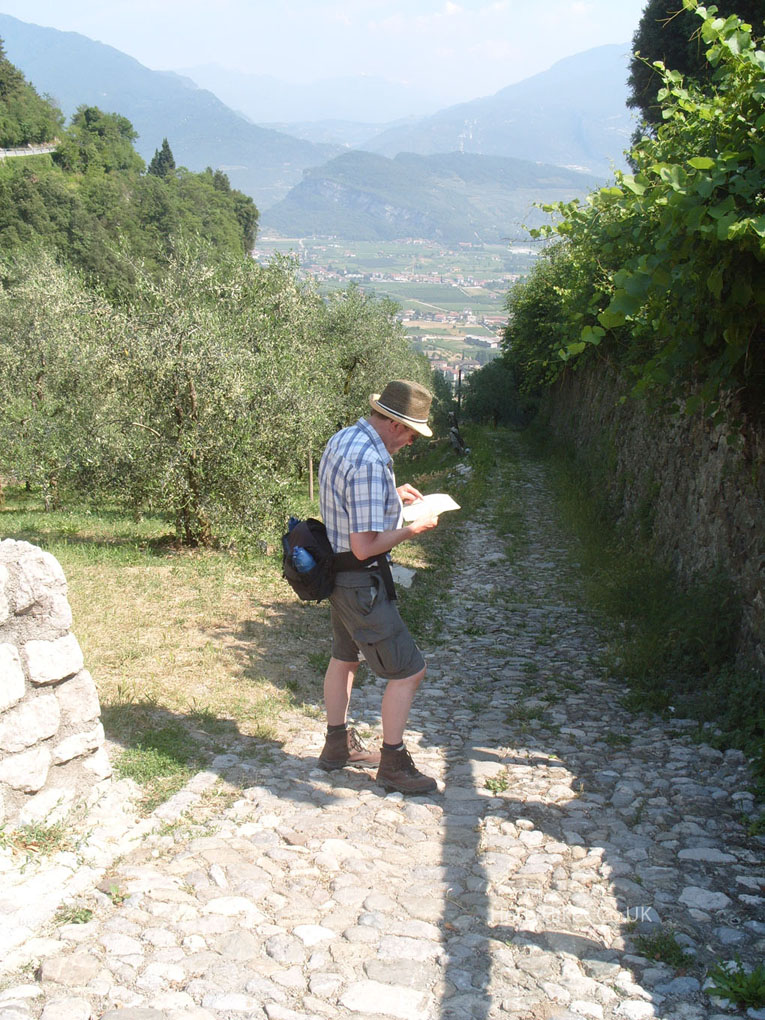 Riva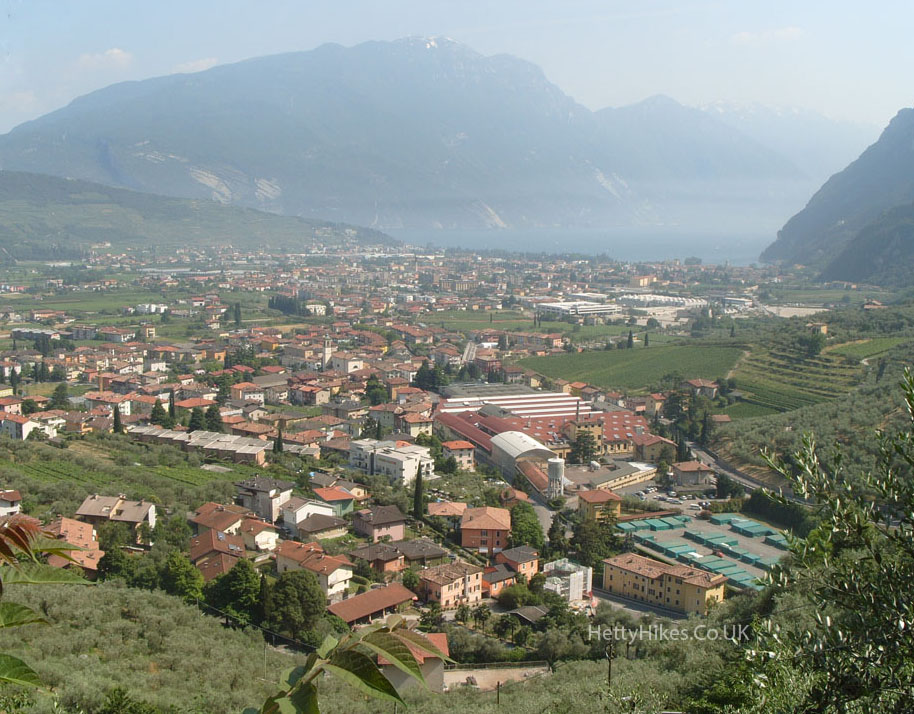 Next stop is down there – Varonne gorge and 90 m waterfall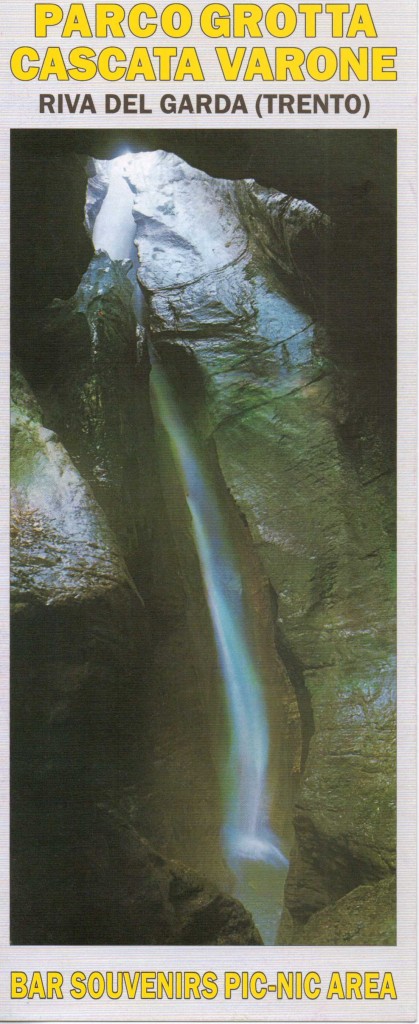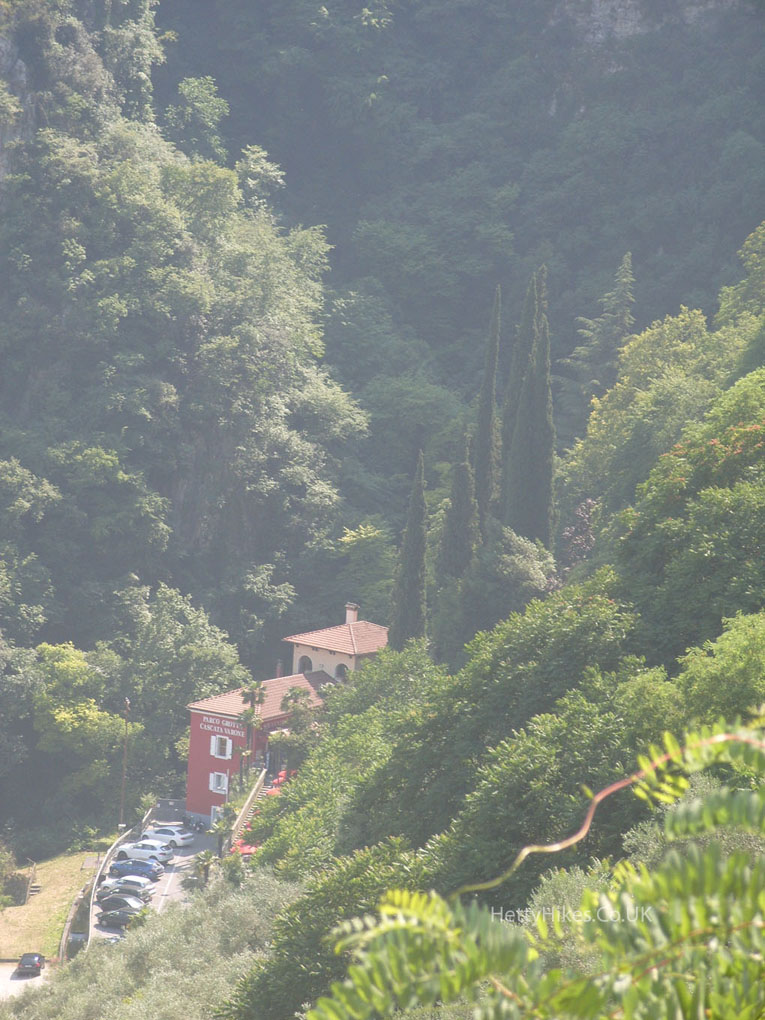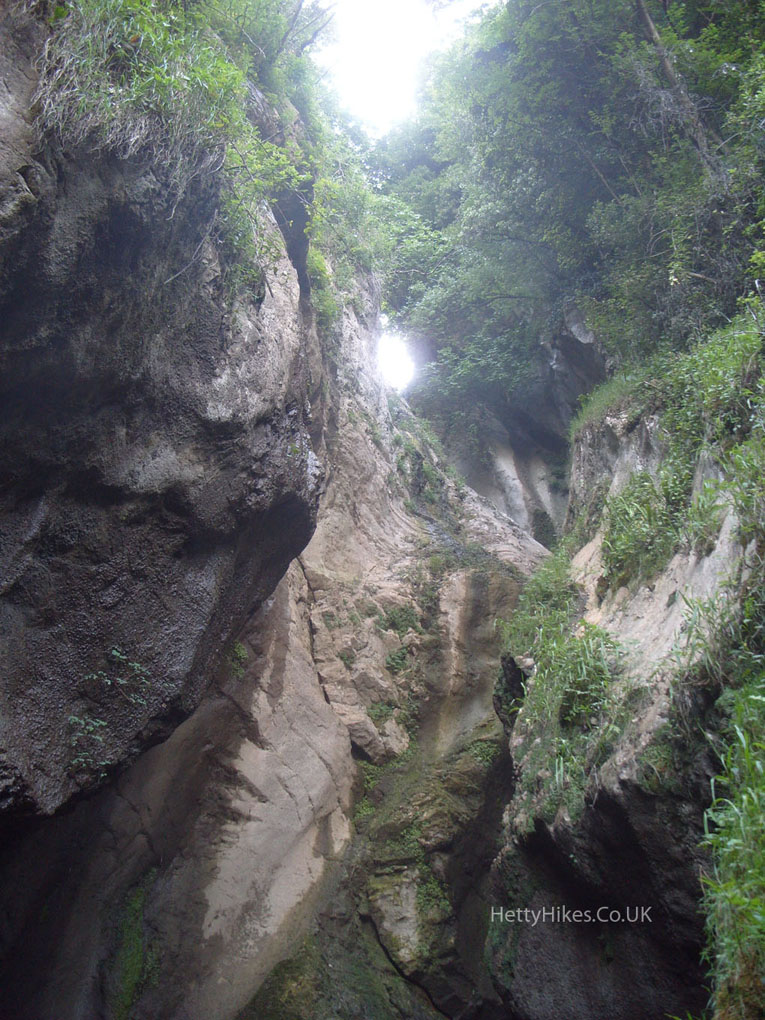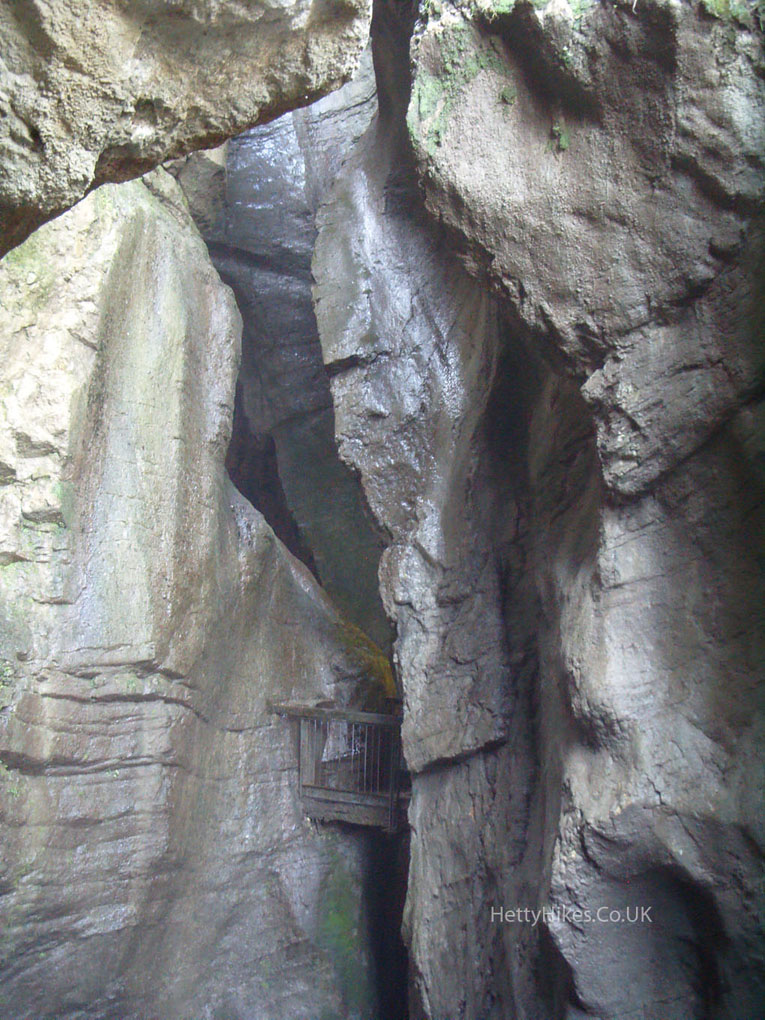 Looking back to where we came from (up on the left)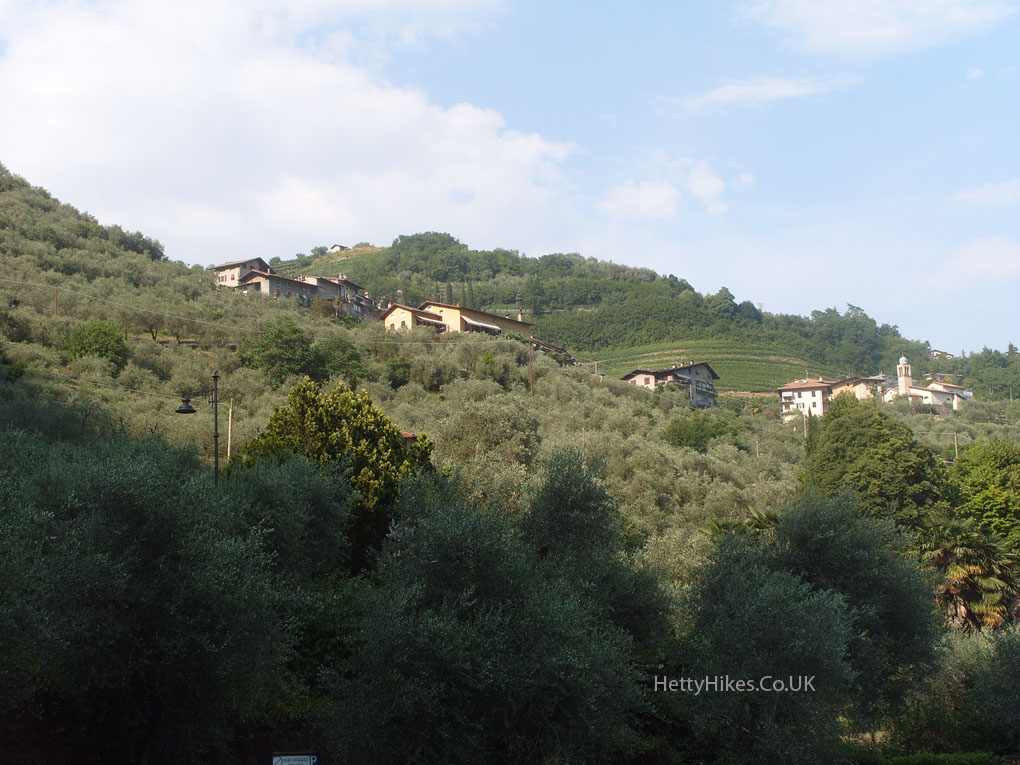 The Varonne river comes from the waterfall. We followed the river to 'home'
We started from behind the mountain on the right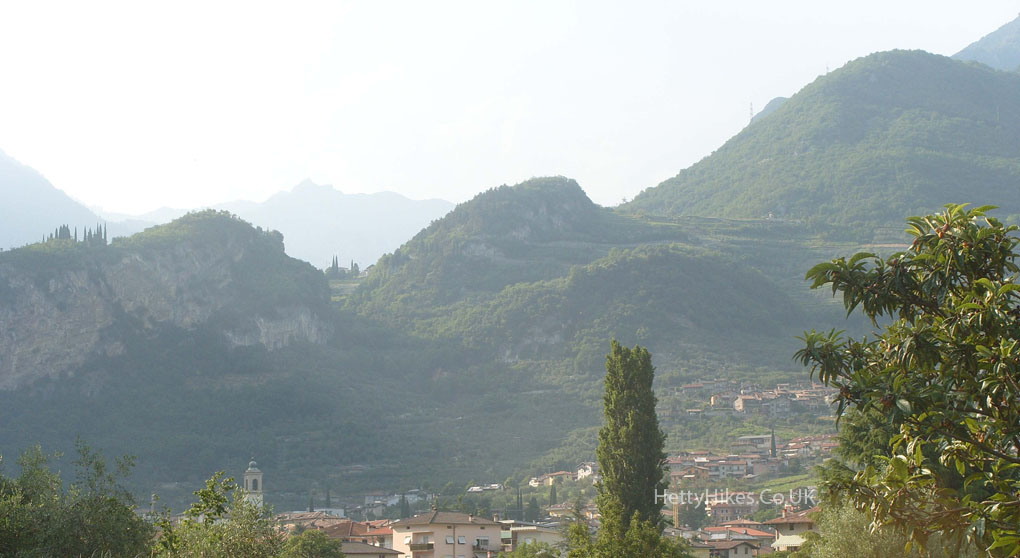 All images on the website copyright of HettyHikes.co.uk