Lake Garda, Italy                                                                              Map of Lake Garda
Tuesday 10th June 2014, day 5                                                    All photos by Hetty
We walked nearly 10 miles,  5.5 hours, + 0.75 miles to 'home'.
We took the 8.30 am bus from Riva del Garda to Lago di Ledro at 560m = 1800ft. We got off the bus half way along the lake at Mezzolago, and walked back down the valley and then along the Strada del Ponale above Lake Garda to Riva, at 70m = 230ft
Lago di Ledro was beautiful and so quiet.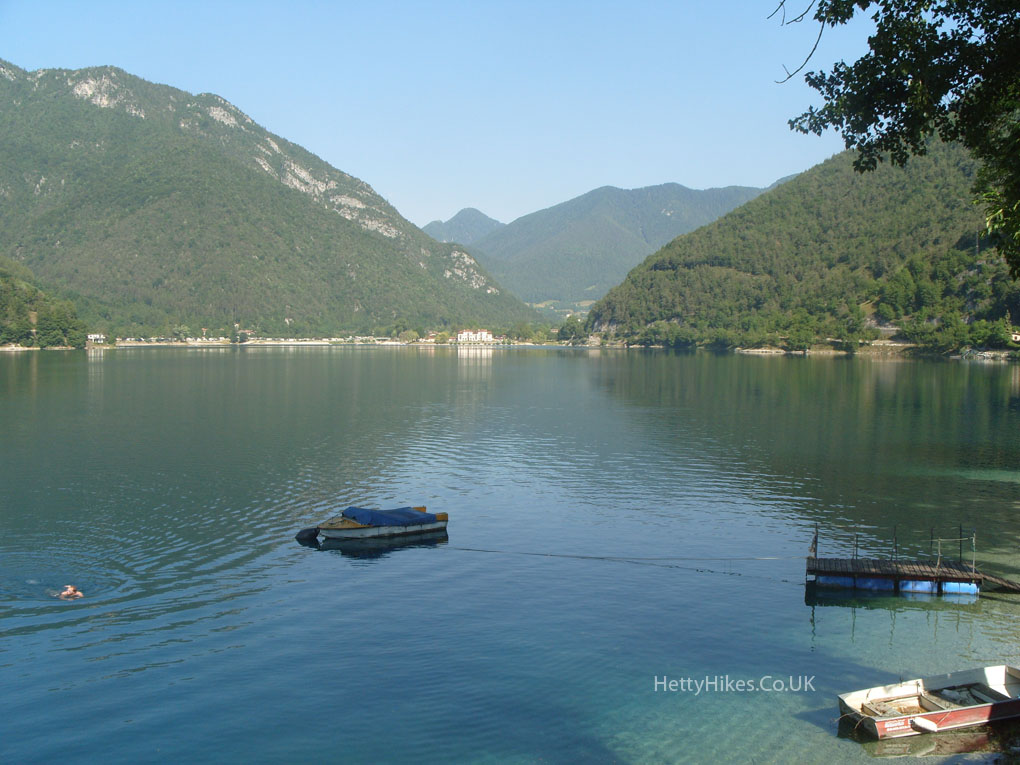 It was so still, the reflections were lovely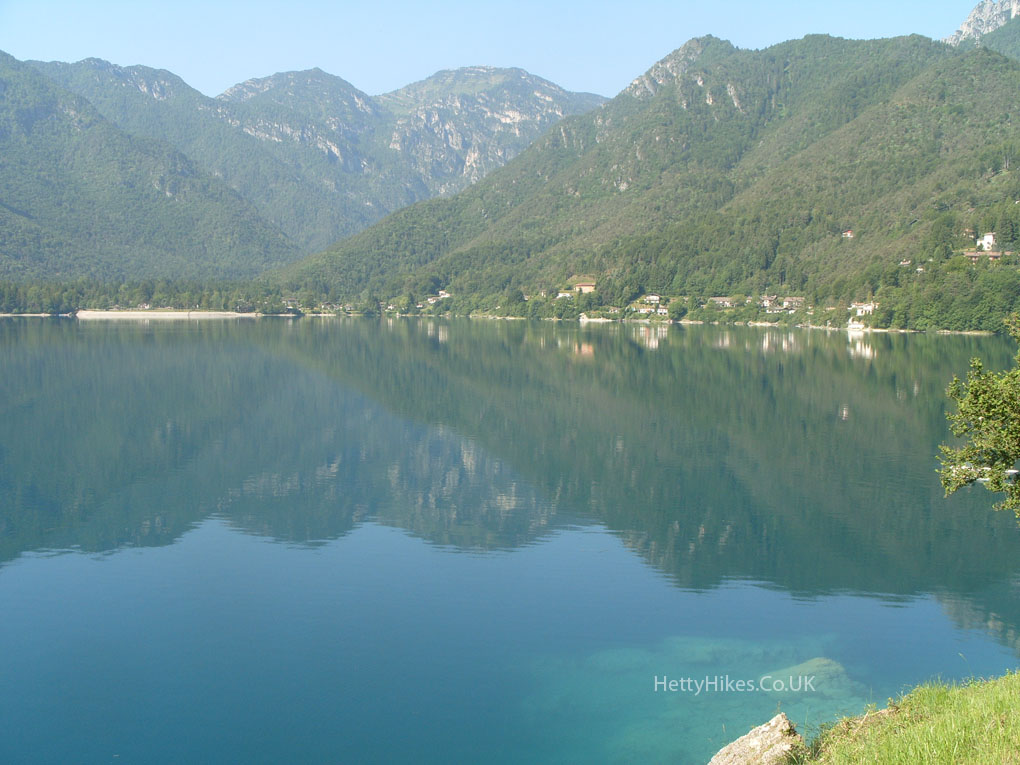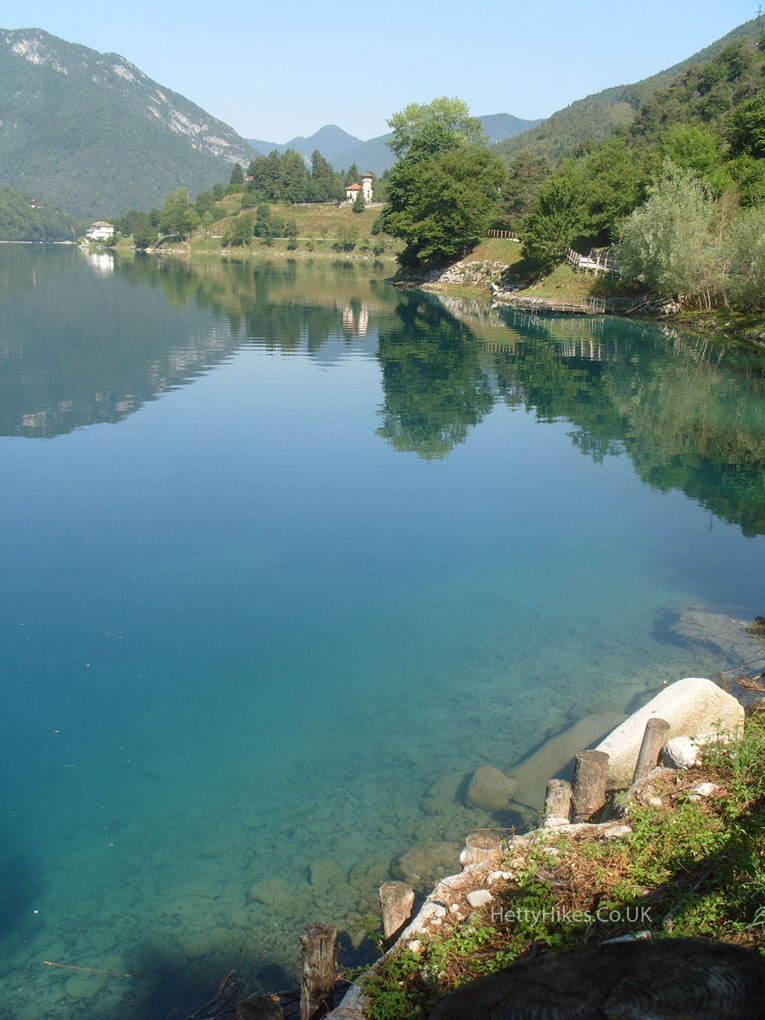 The Museo delle Palafitte = Lake Dwelling Museum, has replica huts from nearly 4,000 years ago. Remains were found when the level of the lake dropped in 1929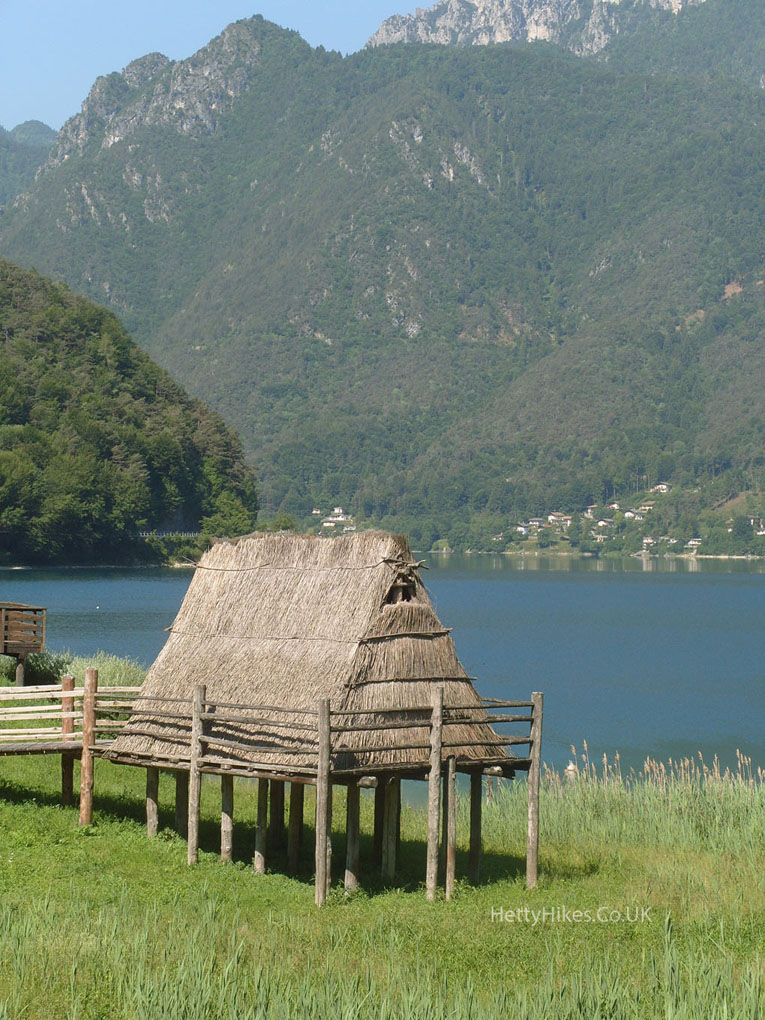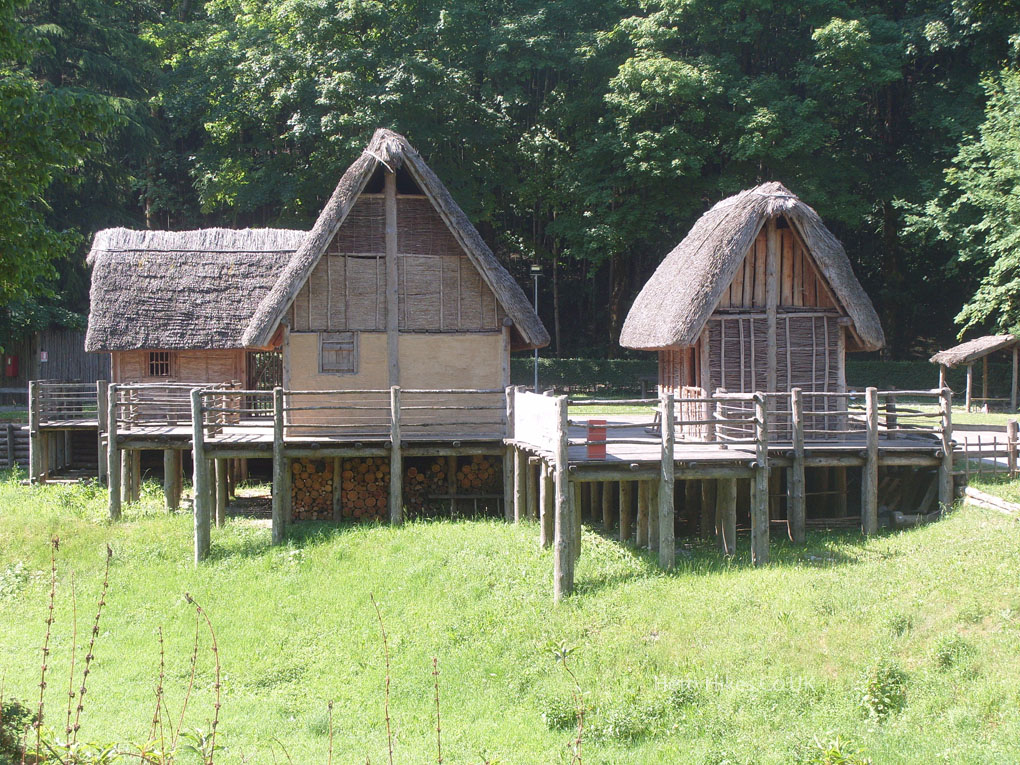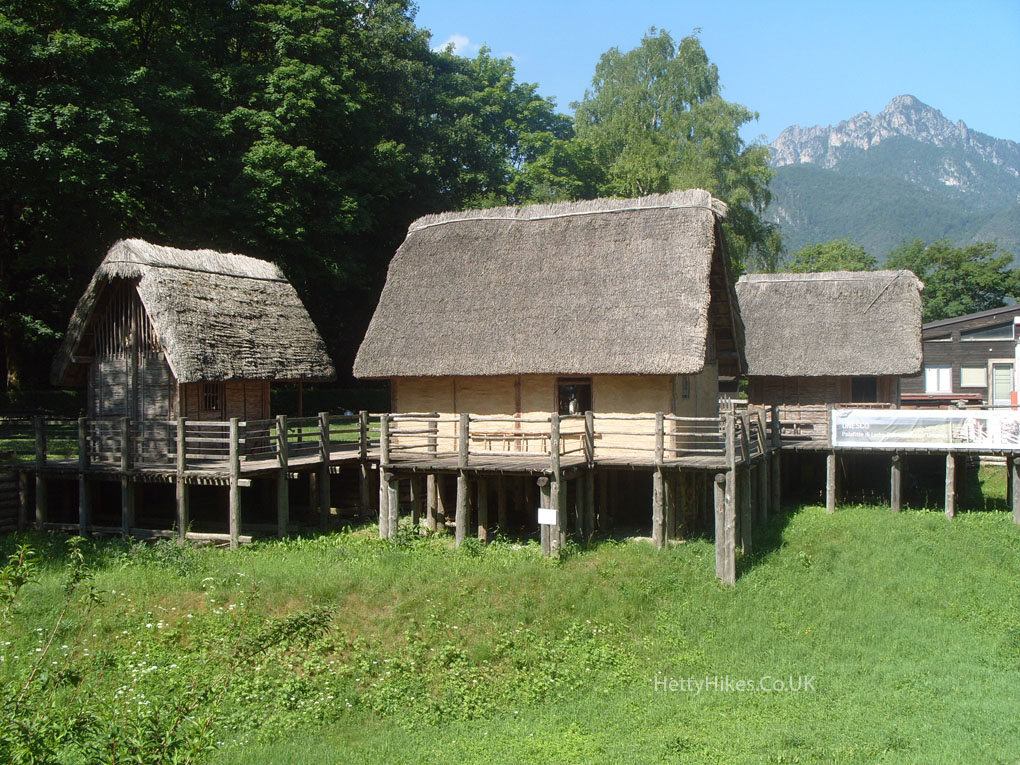 Looking down the valley towards Lake Garda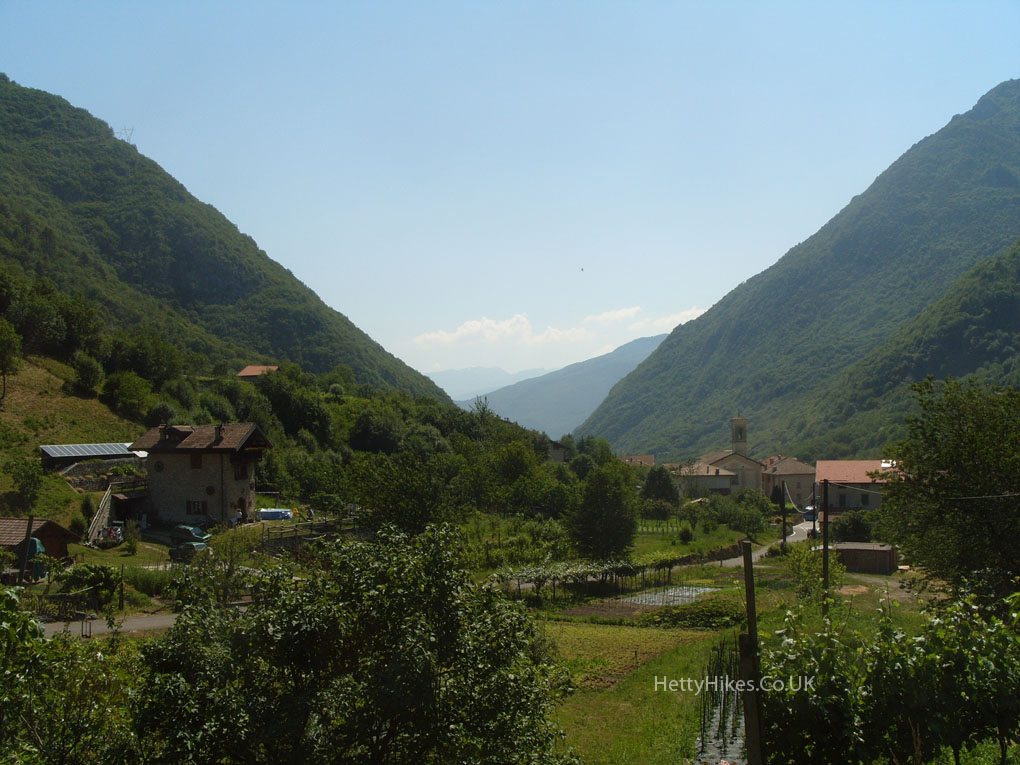 There were lots of cyclists going up the valley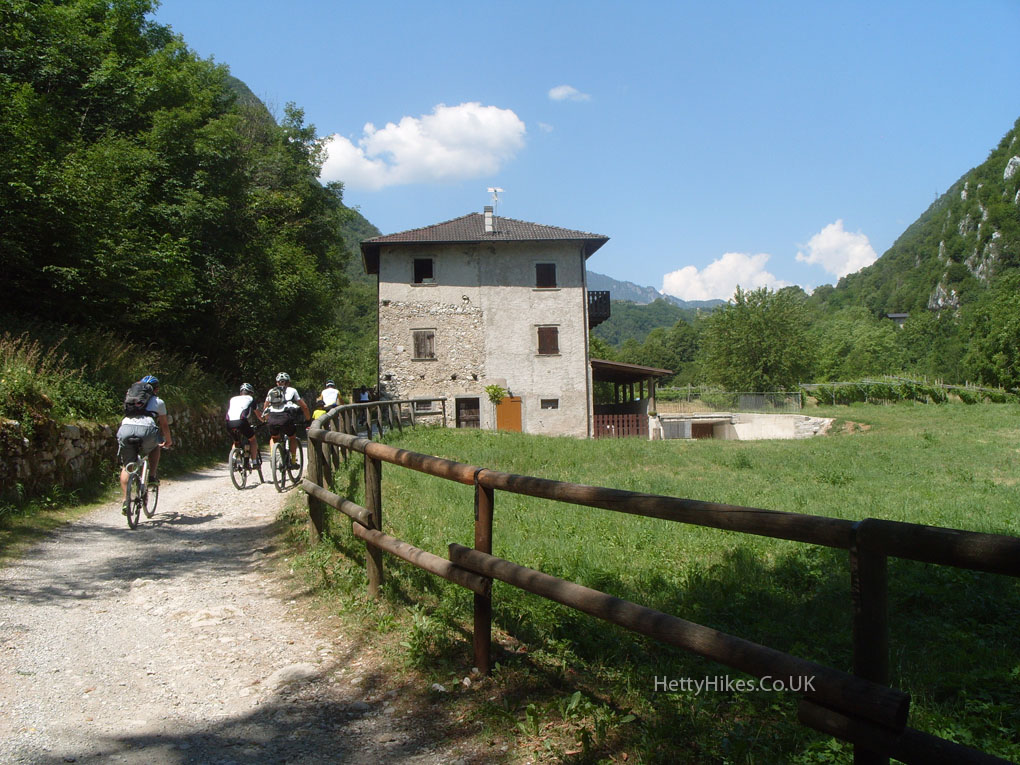 It was steep in places, and this part had the old cobbles
We reach Lake Garda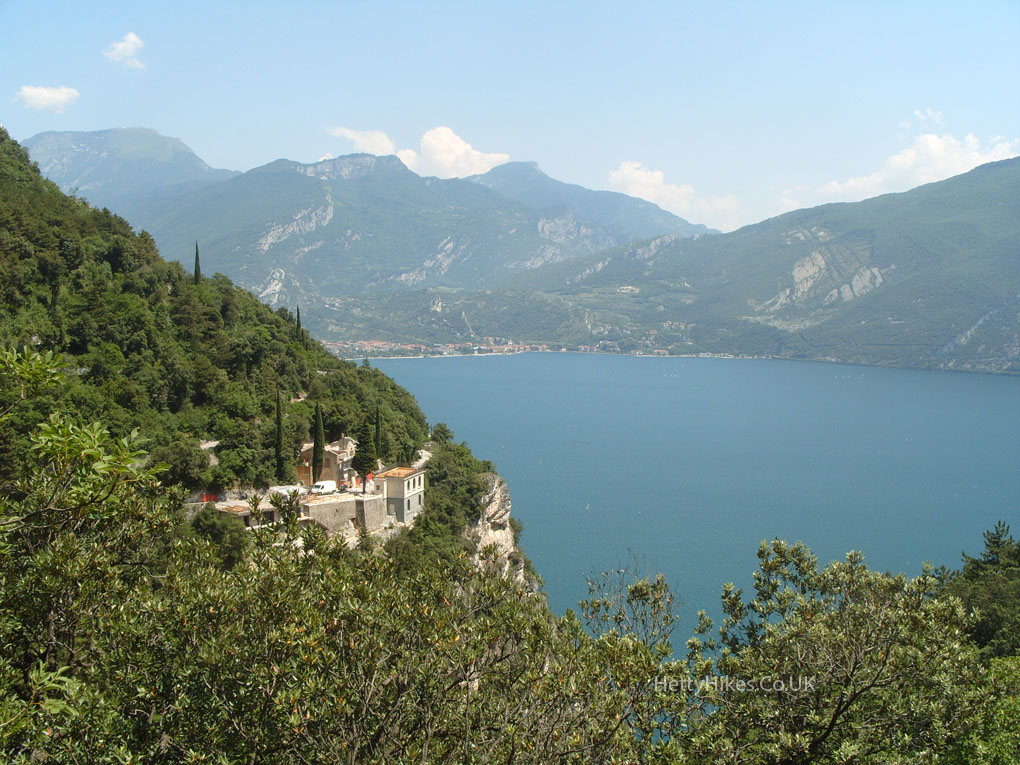 Looking back through the entrance to the Valle di Ledro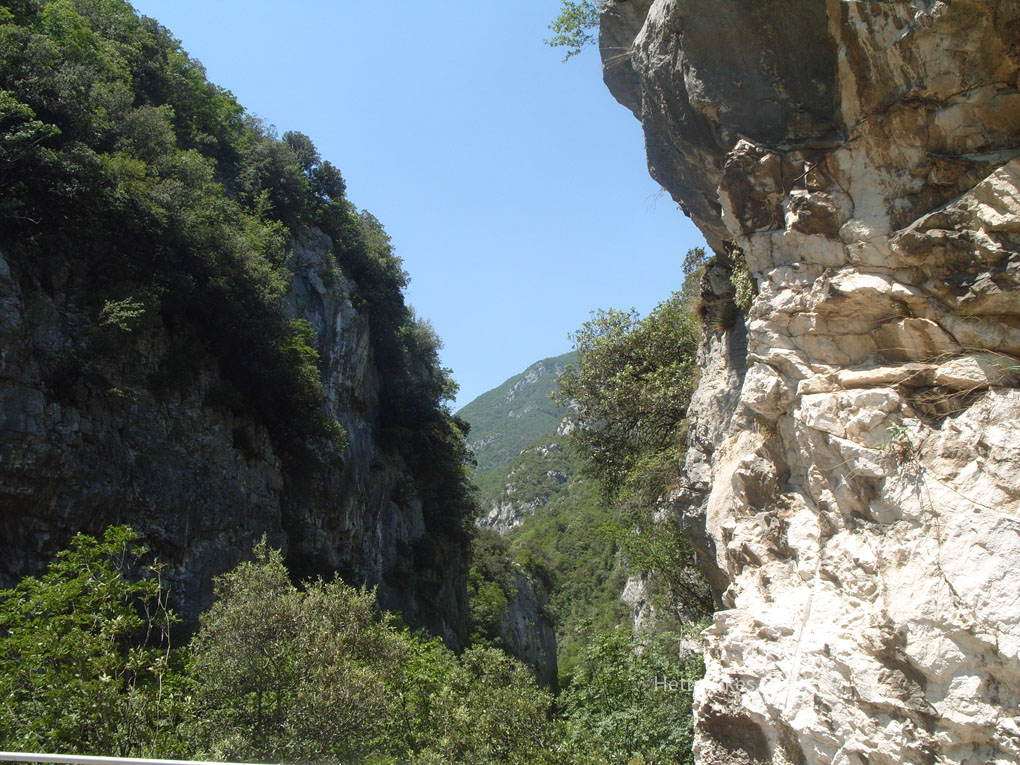 Looking south – across the lake is Monte Baldo, where we went yesterday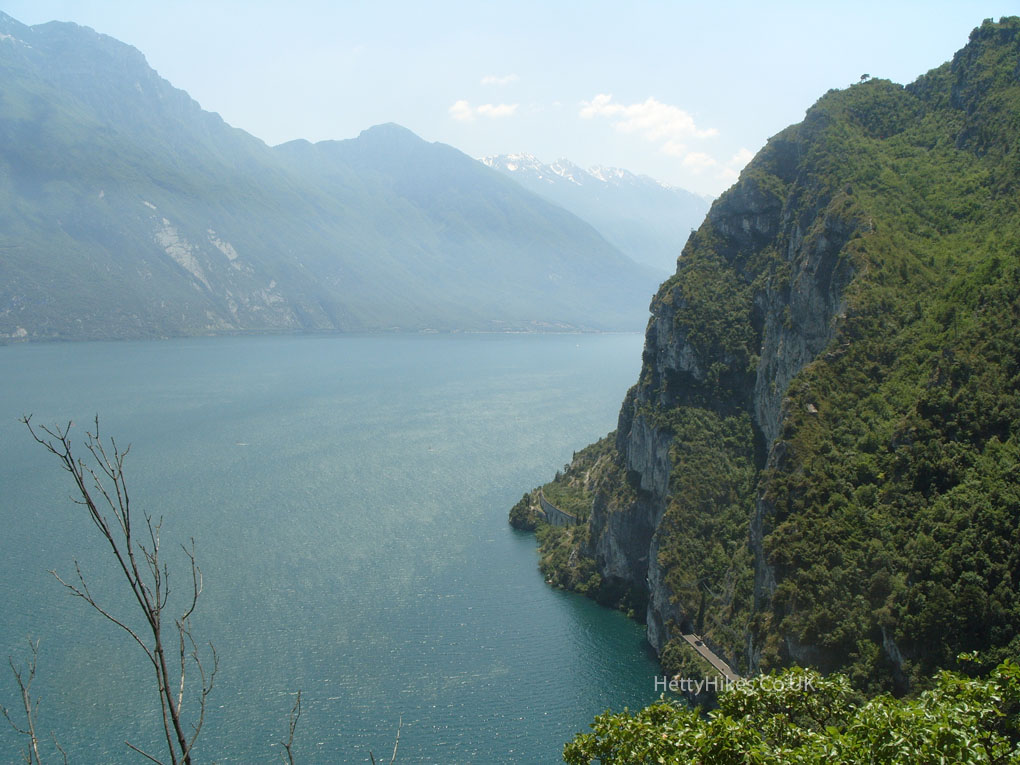 We are going to Riva del Garda – the flat part on the left. Monte Brione was where we walked on Sunday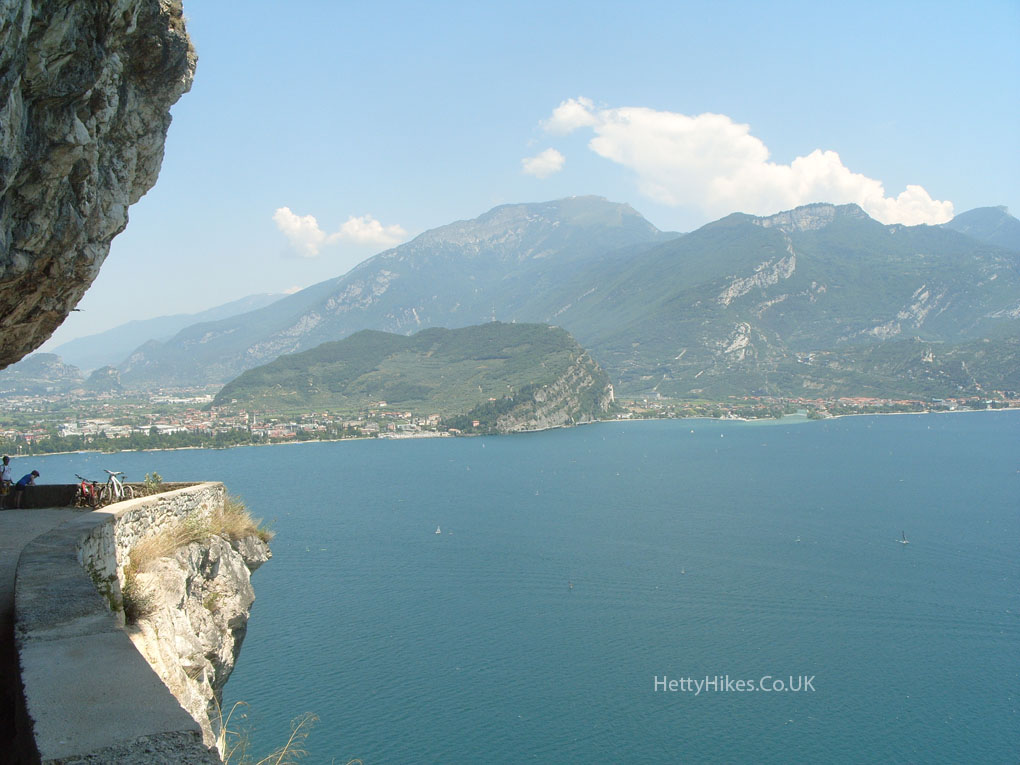 The Strada del Ponale is the 19th century panoramic road cut through the cliff above Lake Garda, that is now traffic free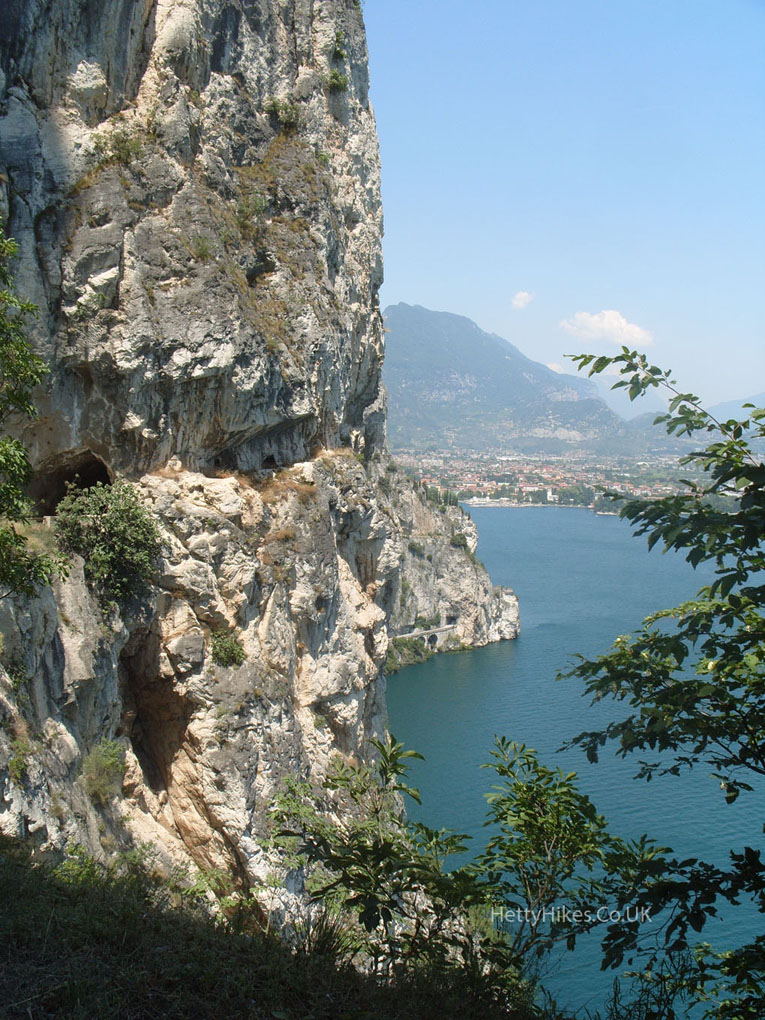 Lots of activity on the lake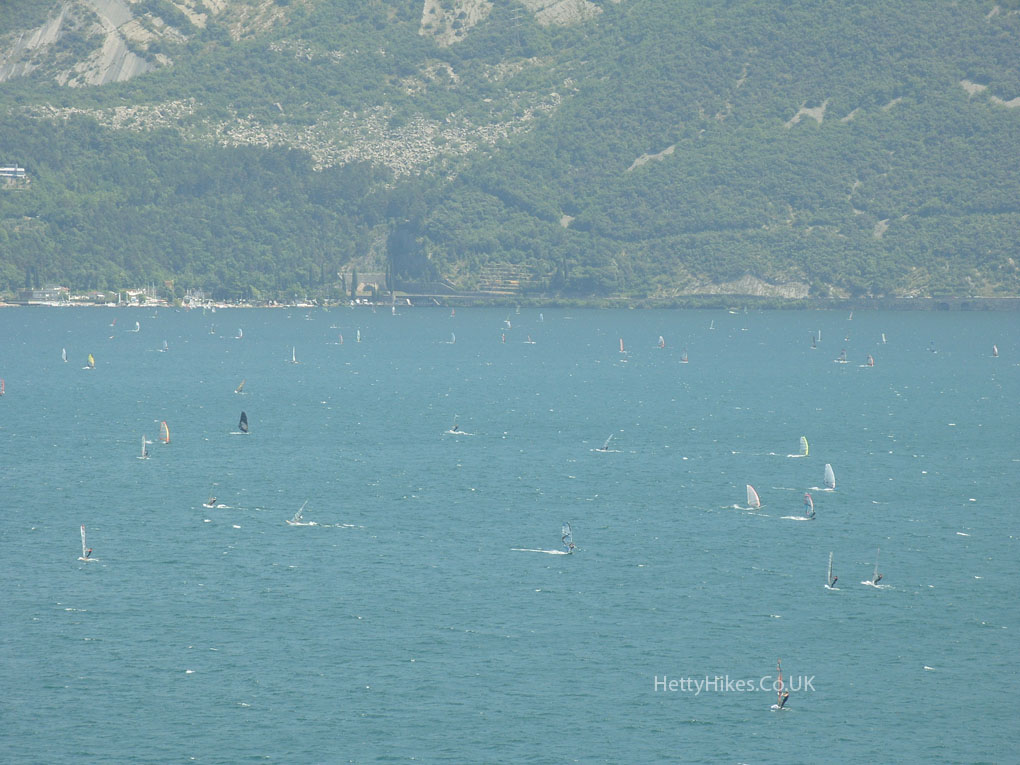 We are getting nearer to Riva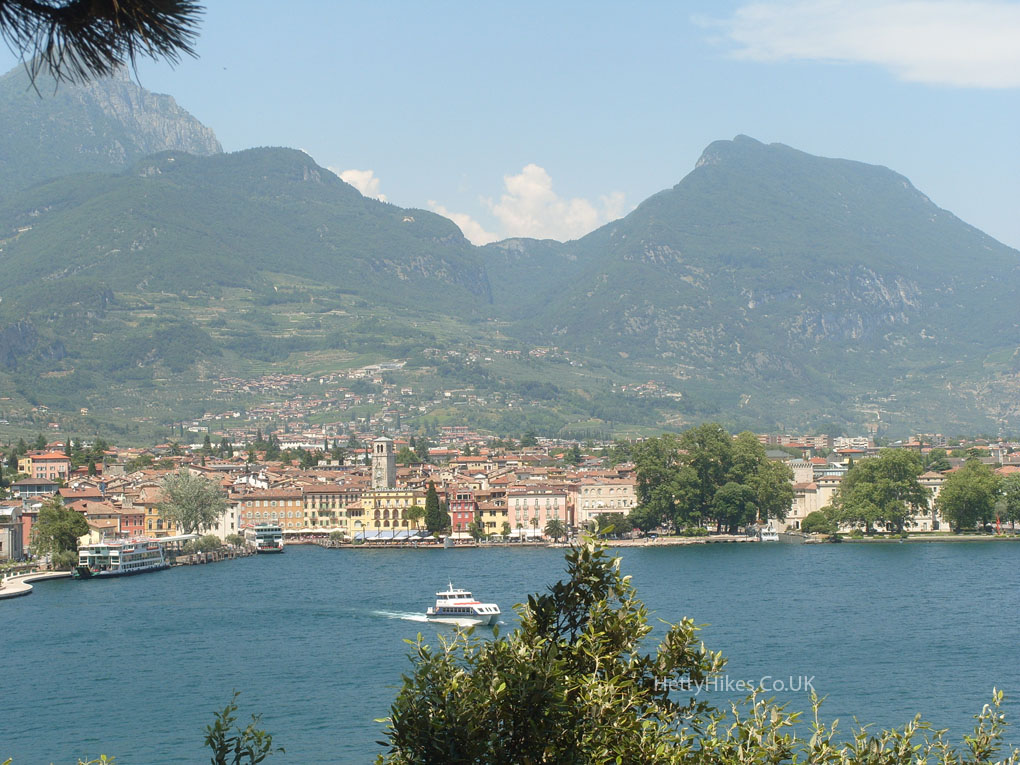 All images on the website copyright of HettyHikes.co.uk