Shropshire                                                                                              Photos by Hetty
2nd September 2021 afternoon                     2.1 miles                    Map of walk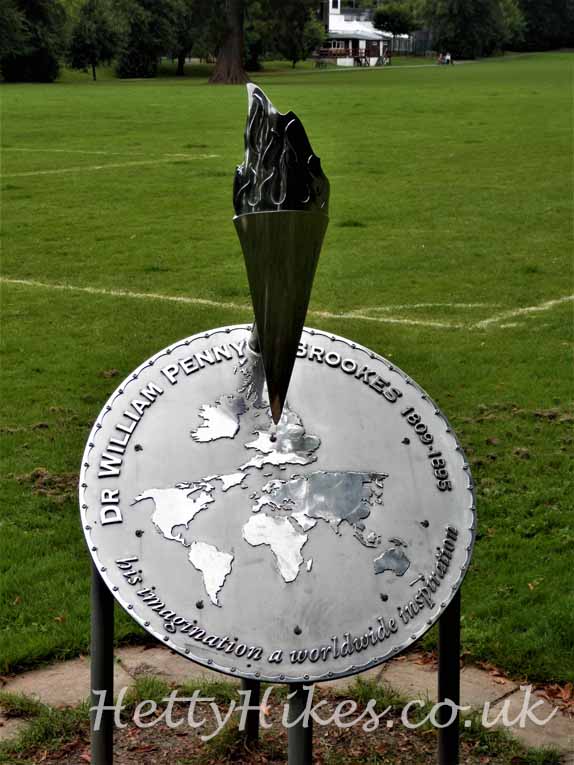 William Penny Brookes was the founder of the modern Olympic Games. He was born in 1809, studied in London, Italy and Paris, then took over his father's medical practice in Much Wenlock. In 1841 he became a magistrate and also formed the Agricultural Reading Society, which held classes. He founded the Much Wenlock Olympian Society Games in 1850, which were open to any grade of man (no women). This lead to the National Olympian Association with games in different towns each year and inspired the modern Olympics.
Dr W P Brookes lived in this house.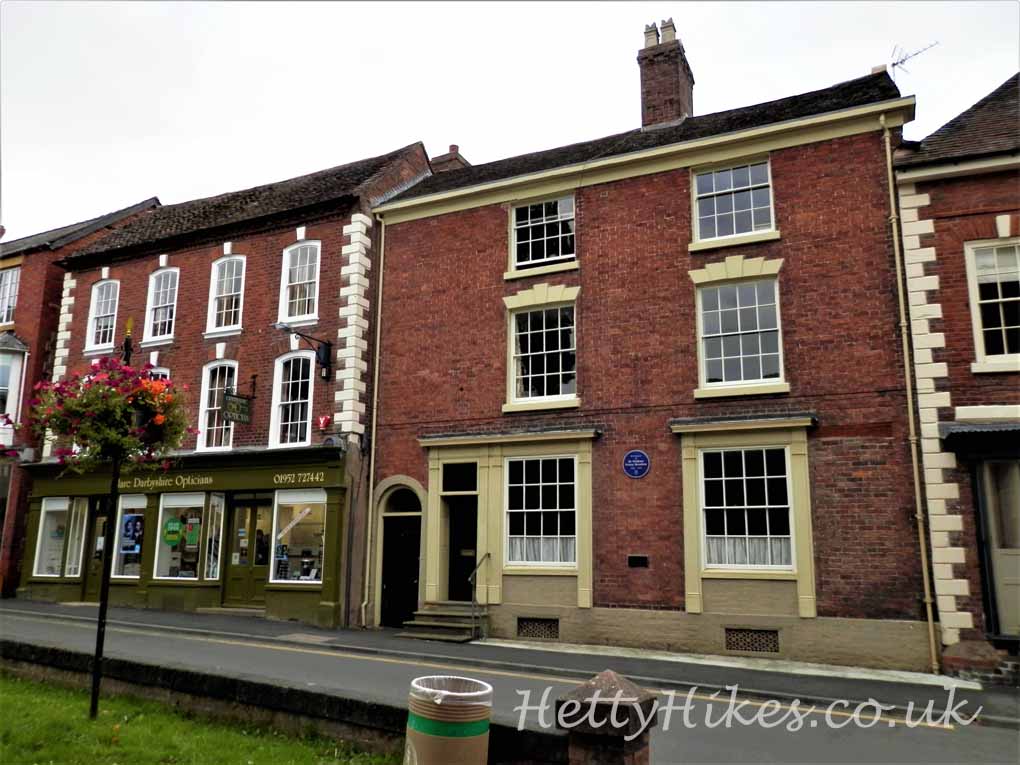 Dr W P Brookes was involved in starting the railway here and this was the  Railway Station.
Old Police Station 1864, built of blue bricks.
Bastard Hall dates from the 1400s. The name comes from the owner of the previous house in the 1200s, Roger de Bastard.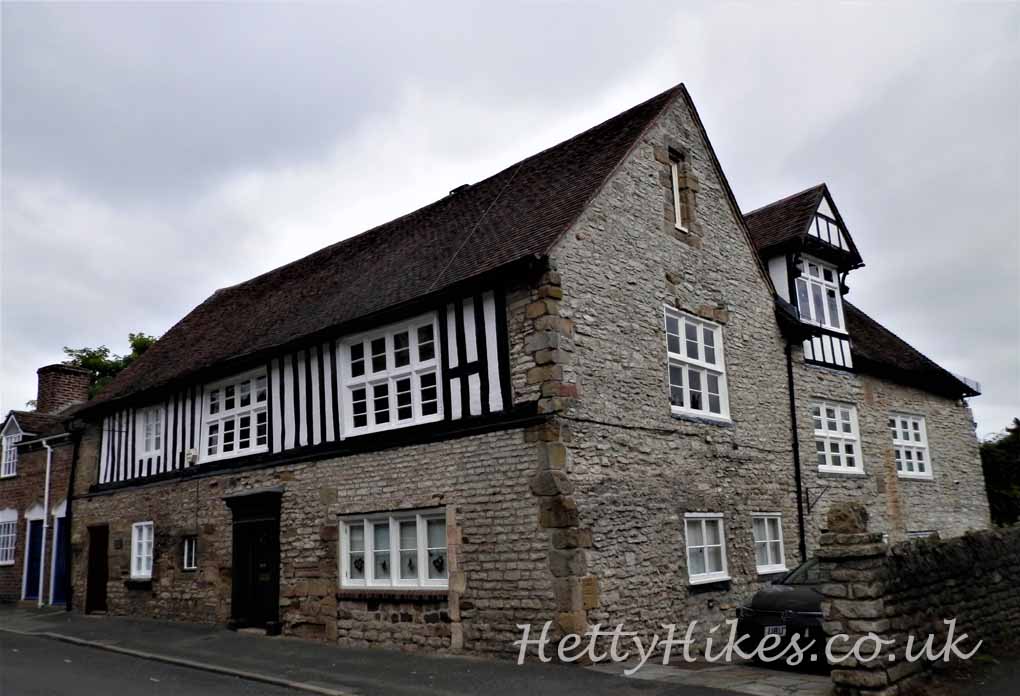 Almshouses, founded by 1485, rebuilt 1780.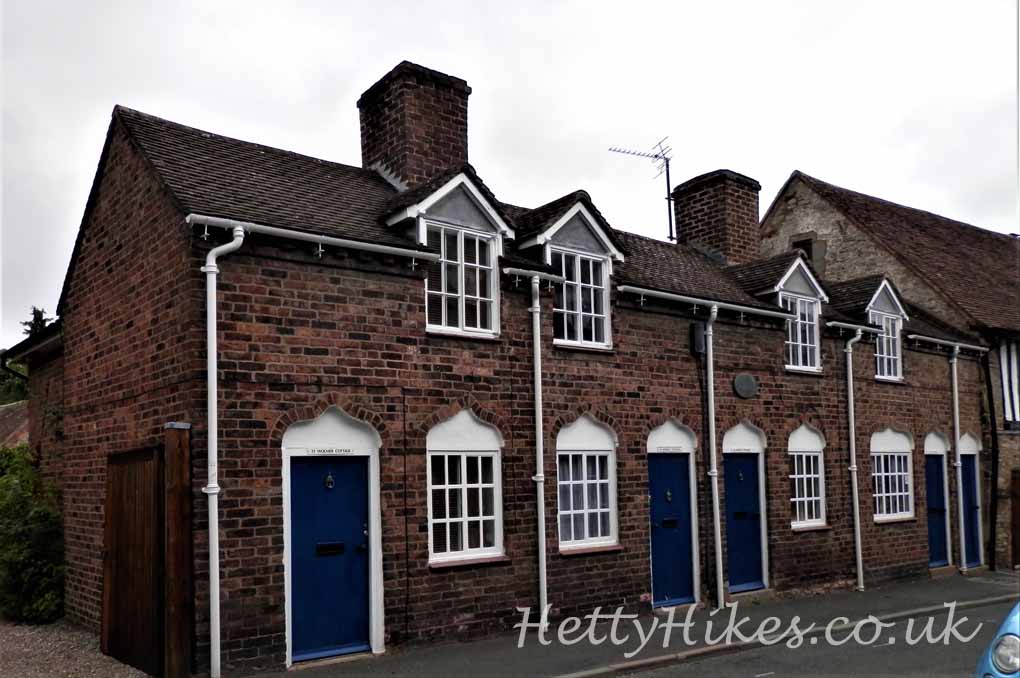 This is the remains of a windmill built about 1600.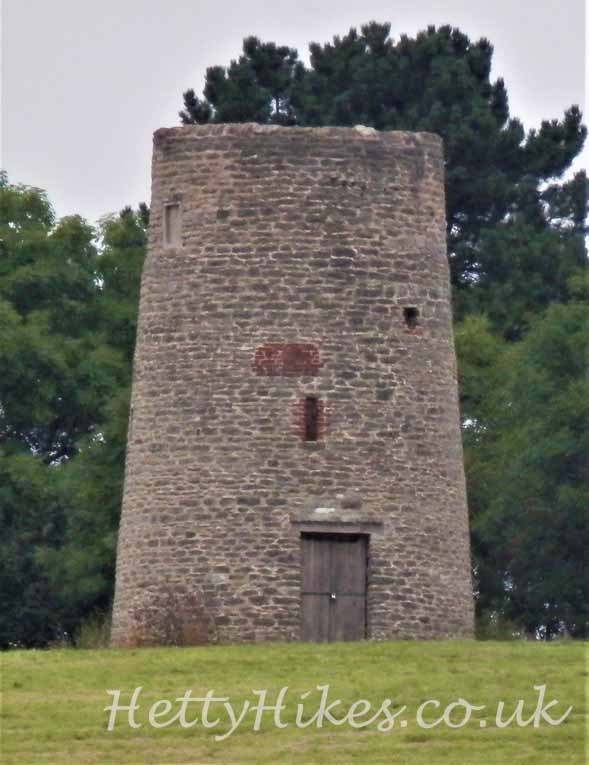 Wenlock Priory (left) and a tower (right) that was part of The Priory. To its left is Priory Hall, which was built as a school.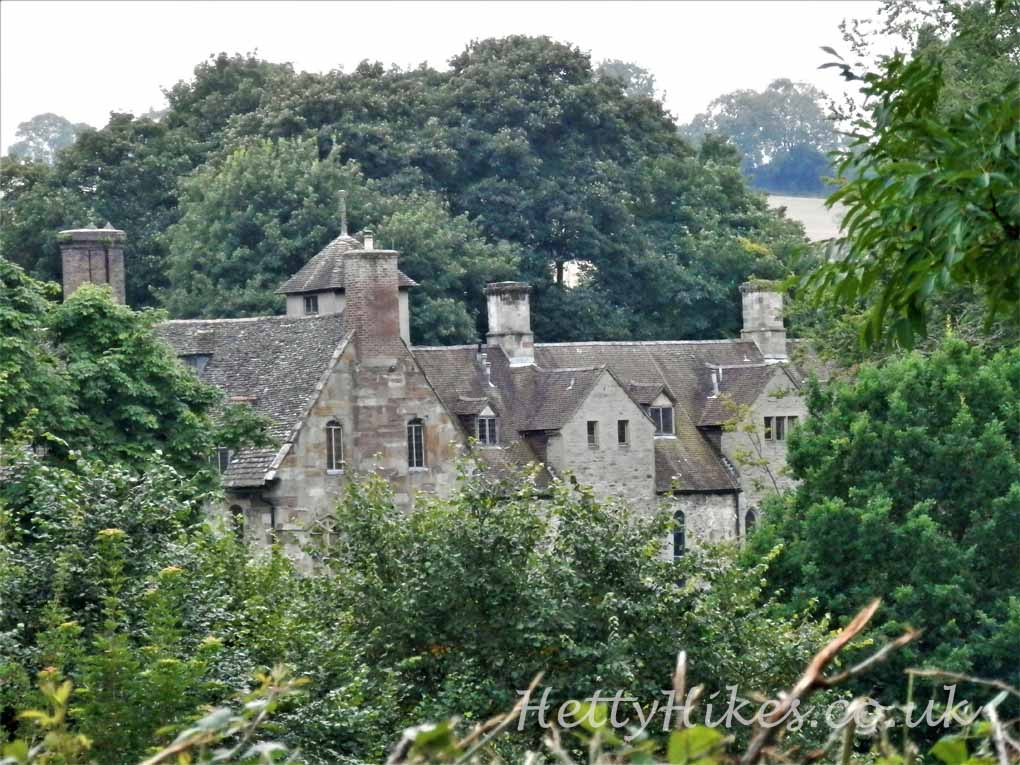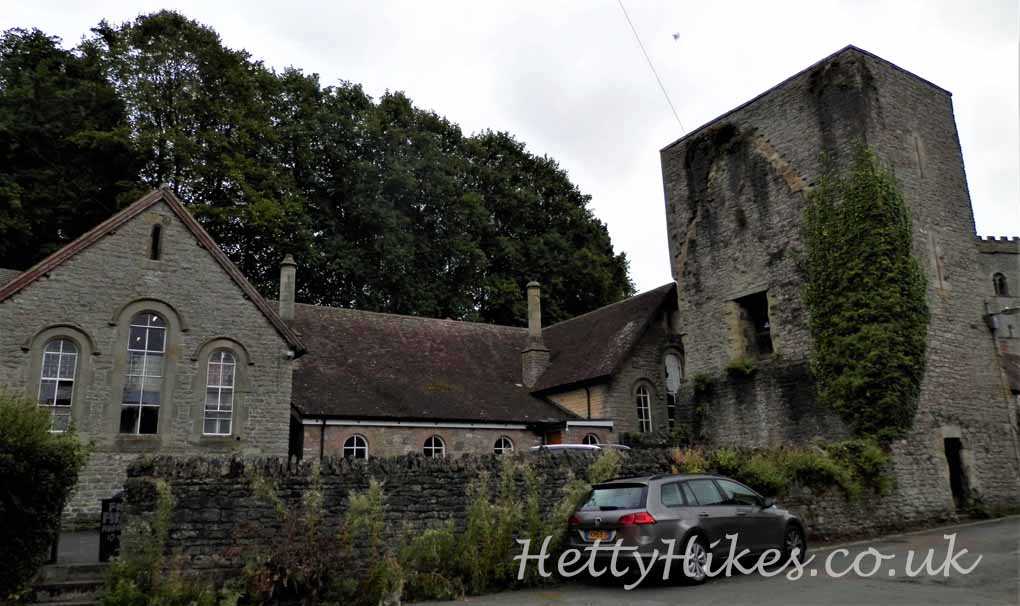 John's cottage dates from the 1400s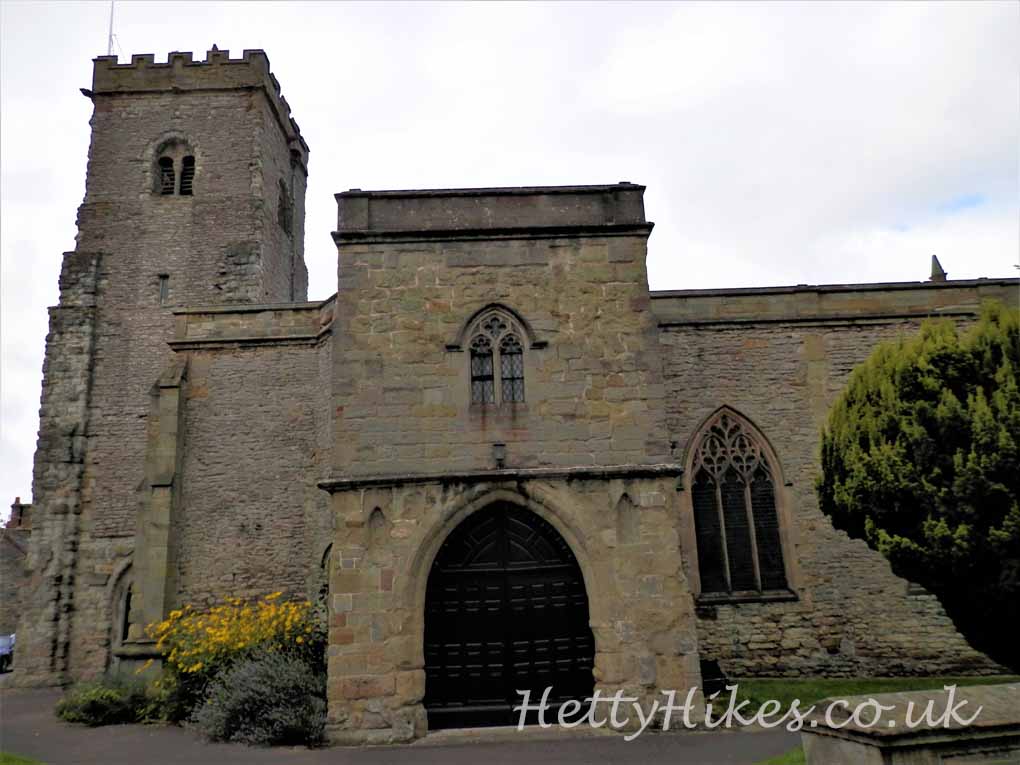 The Guildhall 1577, with space for market underneath and council chambers and court above.
Back of Guildhall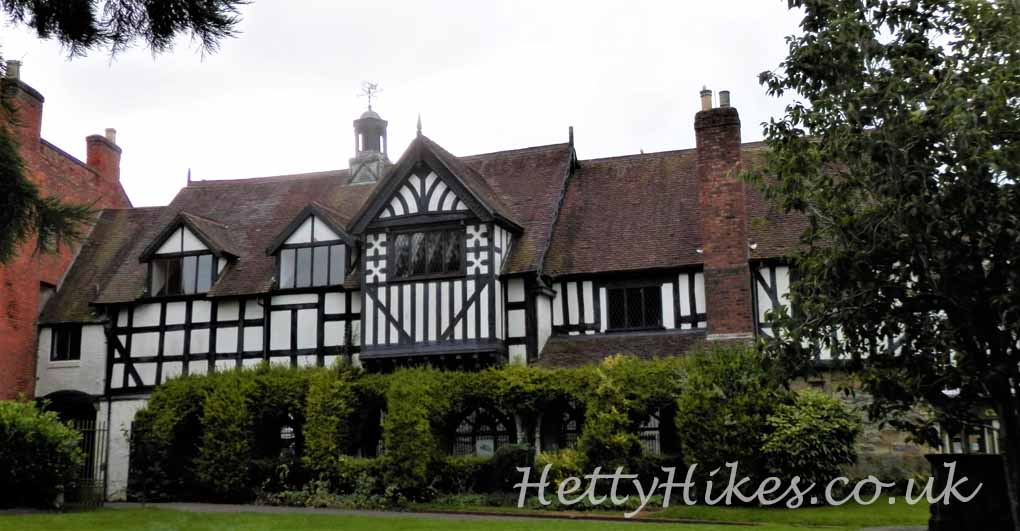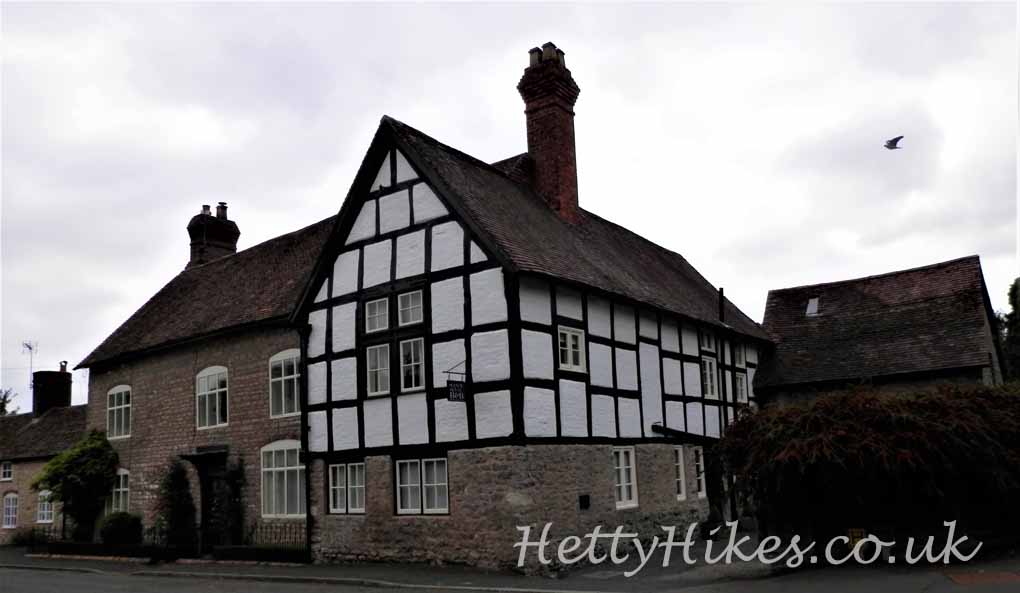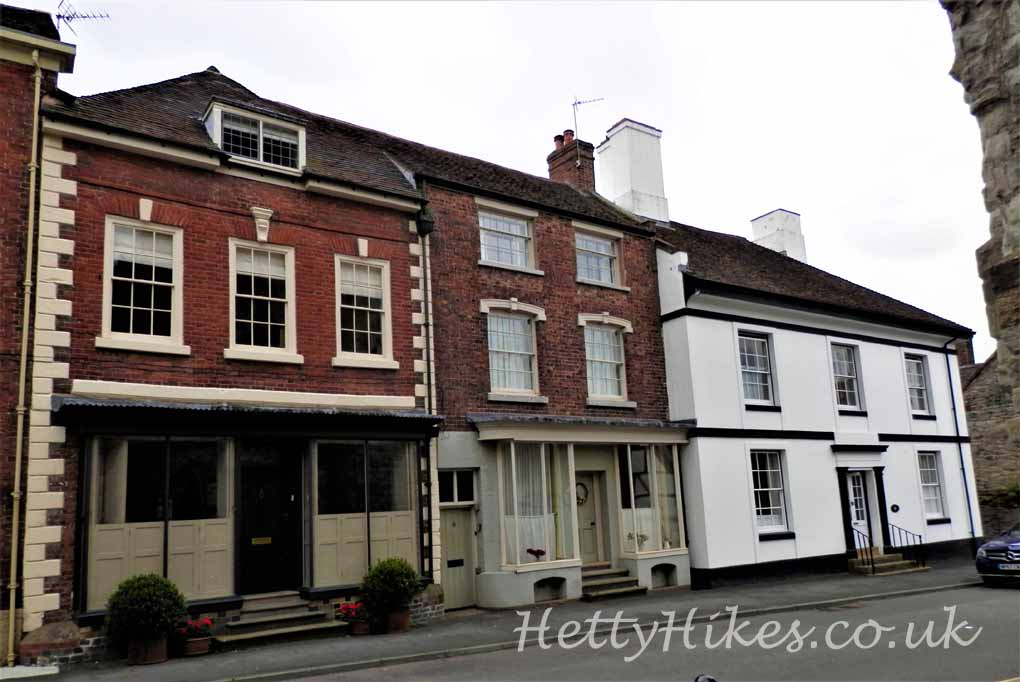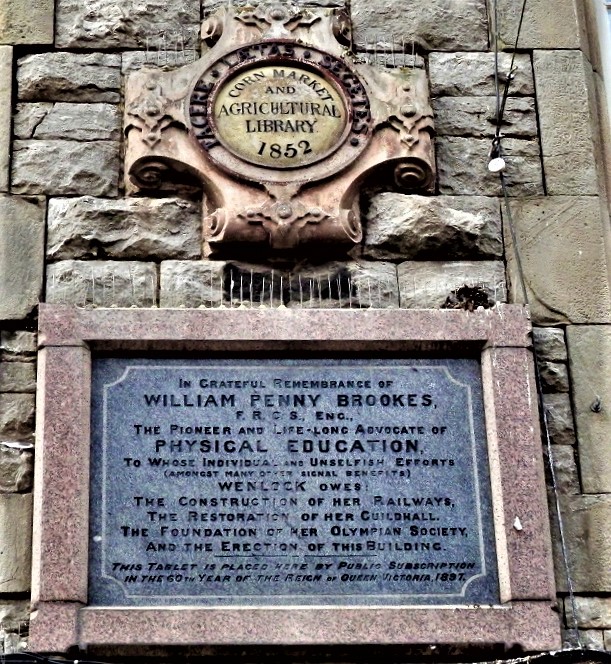 The Corn Market and Agricultural Library of 1852 is now the library. It has a memorial to Dr W P Brookes.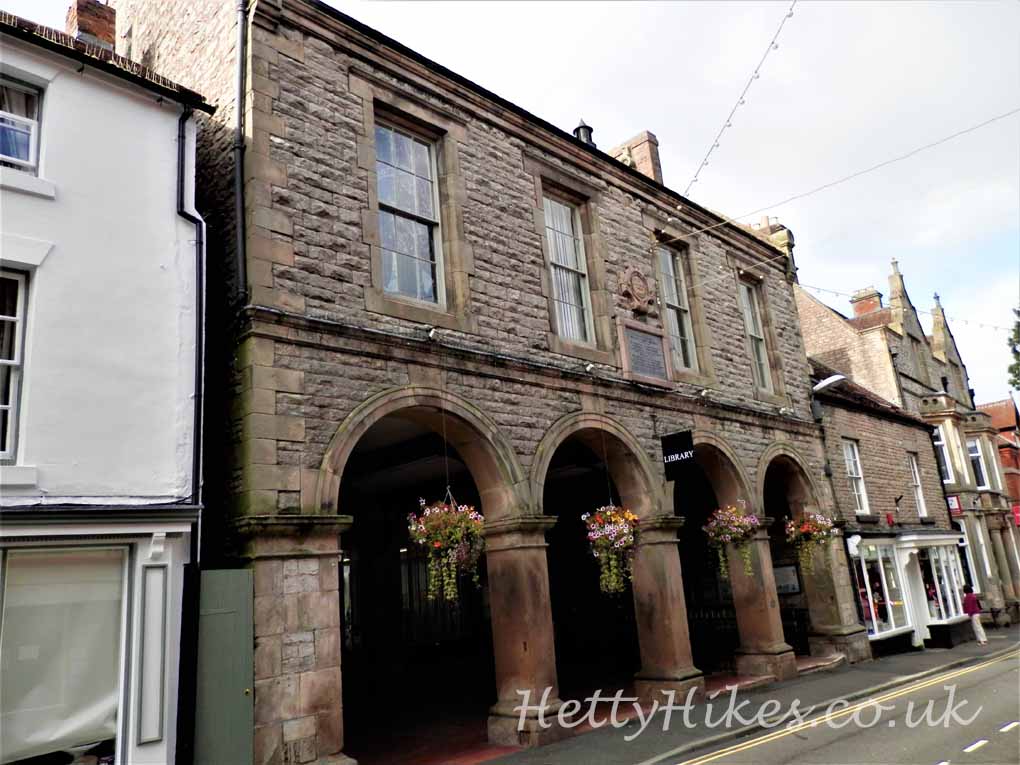 Raynard's Mansion, 1682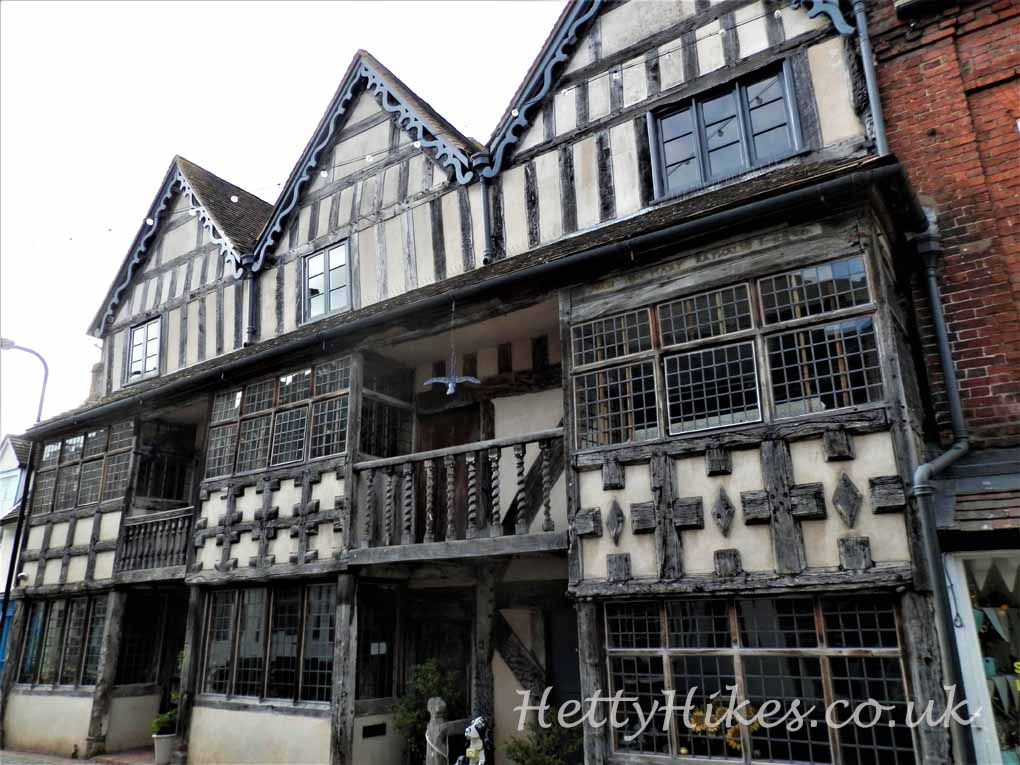 This was an inn, built in the 1600s, but more recently was a bank.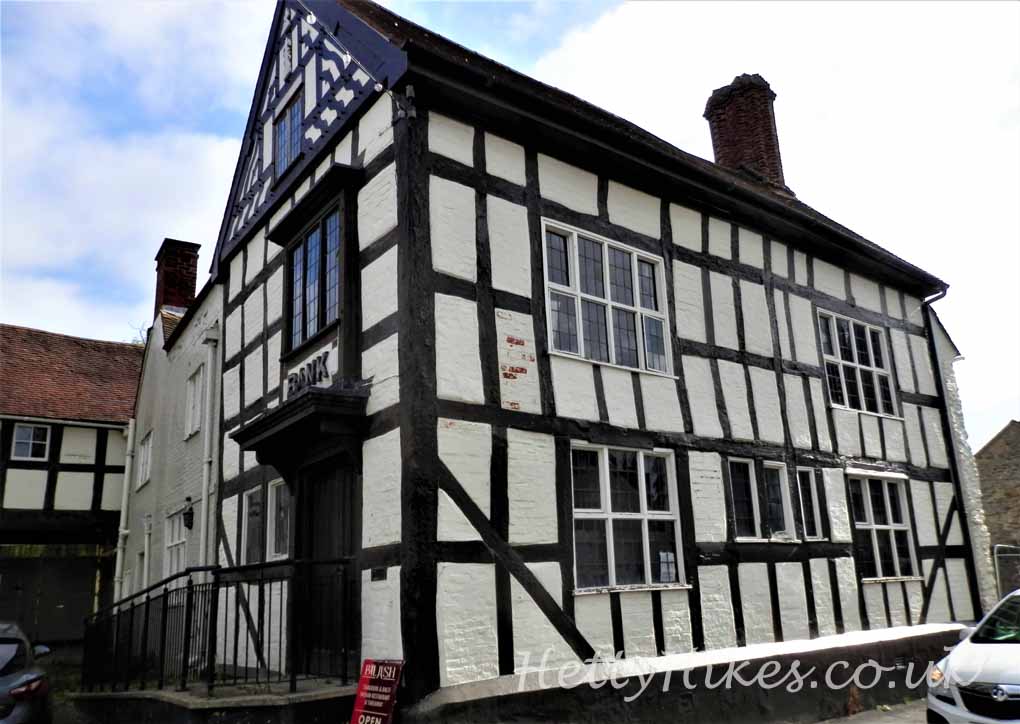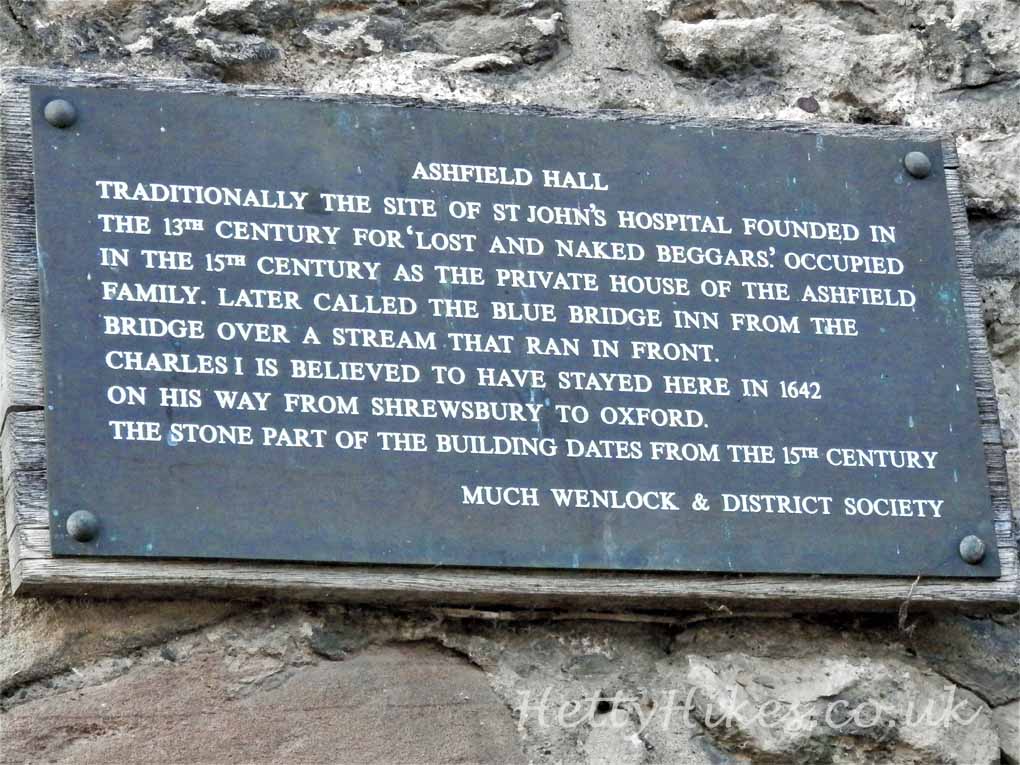 Ashfield Hall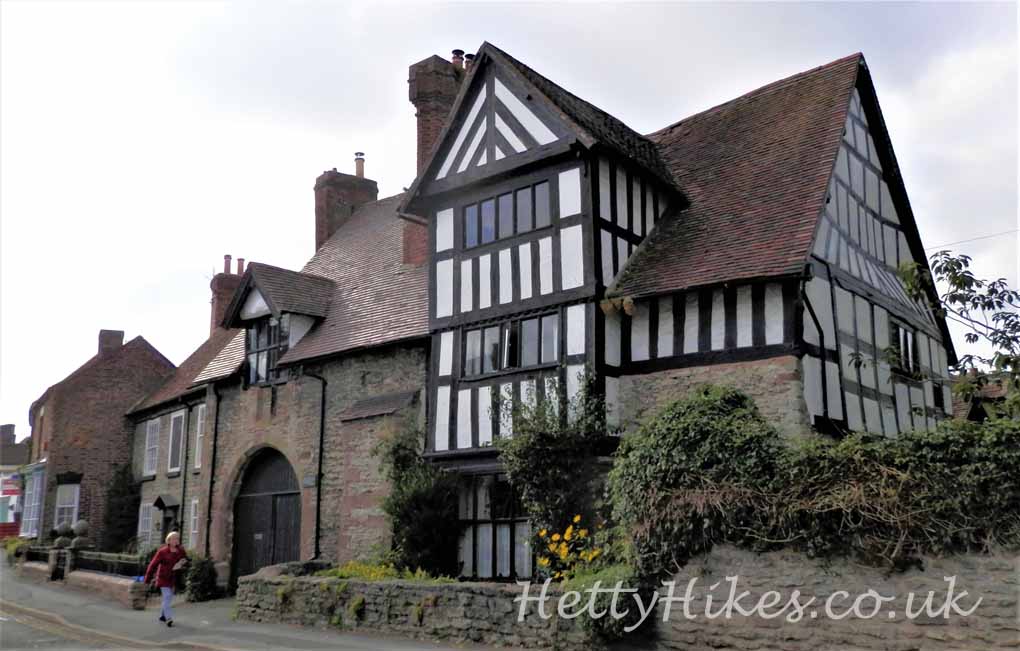 Squatters Cottage – built in a day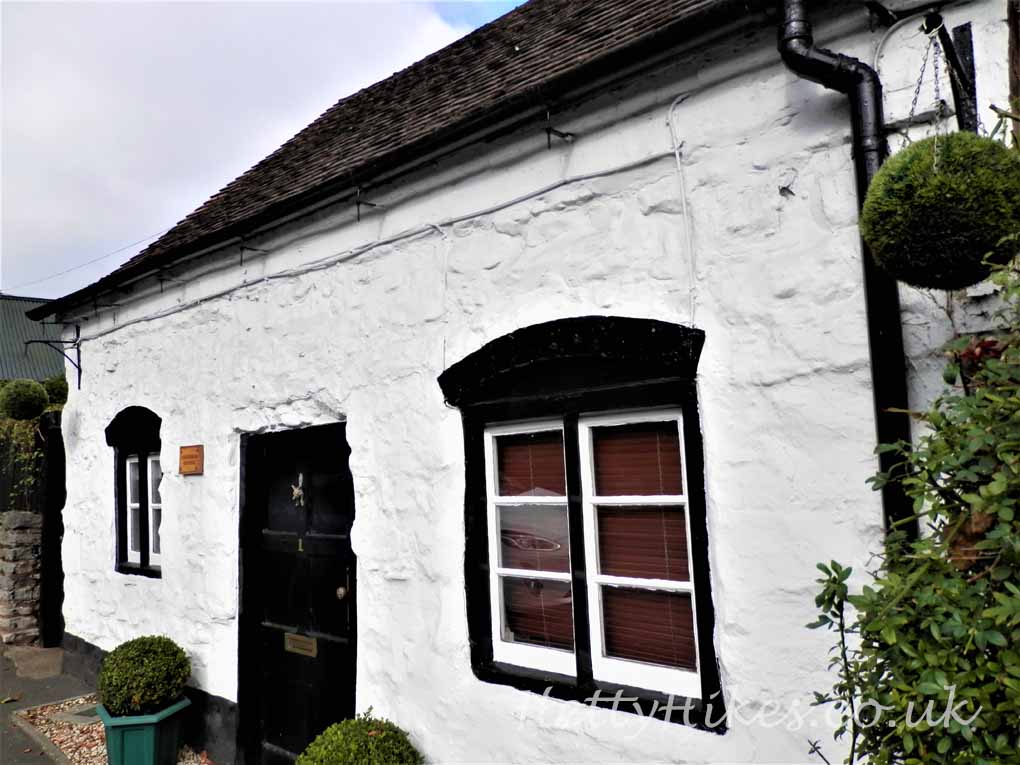 Cruck-framed house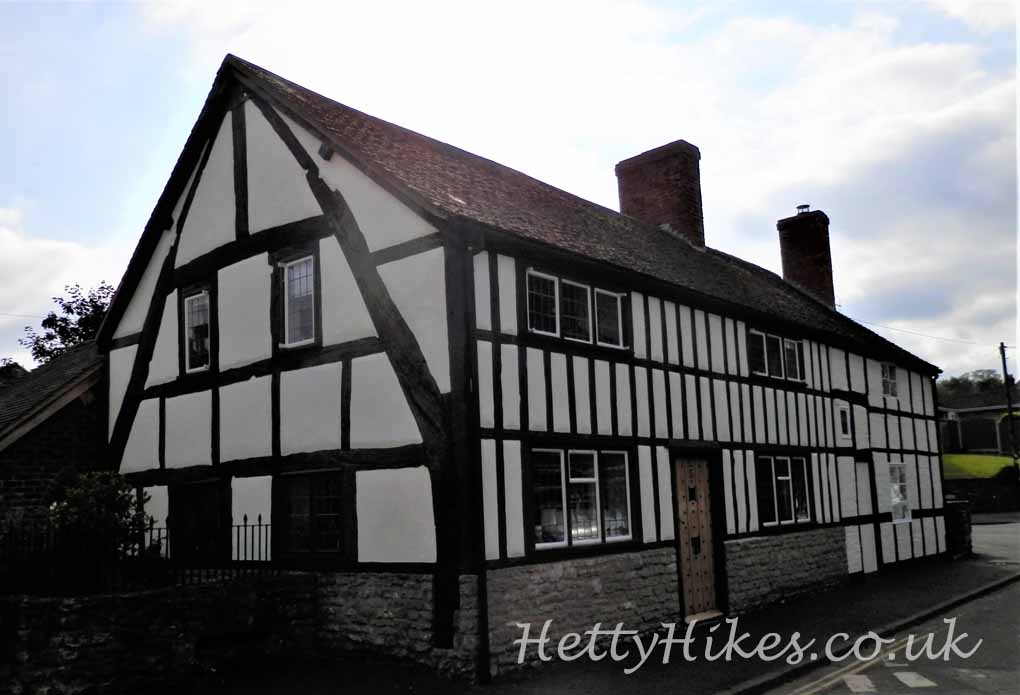 Next: Ironbridge
Back to beginning of holiday in Shropshire
All images on the website copyright of HettyHikes.co.uk