Gloucestershire
26th July 2016                                                                          Photos by Hetty
With the U3A photography group.
Northleach was a new market town in the early 1200s, when it was added to a small Saxon settlement. It is still mainly one long street, with many of the original 'burgage plots' (about 30 feet wide at the street, and 350 feet long) remaining. It was prosperous in the time of the wool merchants (1340 to 1540), and again in the coaching era of the 1800s. The A40 bypasses it now, so it is lovely place to wander.
An historic town walking trail leaflet is available from the church.
First we went to the Old Prison, which is now the Cotswolds Discovery Centre
It was built in 1791 as a House of Correction, based on the principles of Stroud prison reformer – Sir George Onesiphorus Paul.
There is a model of how it used to be. The keepers house remains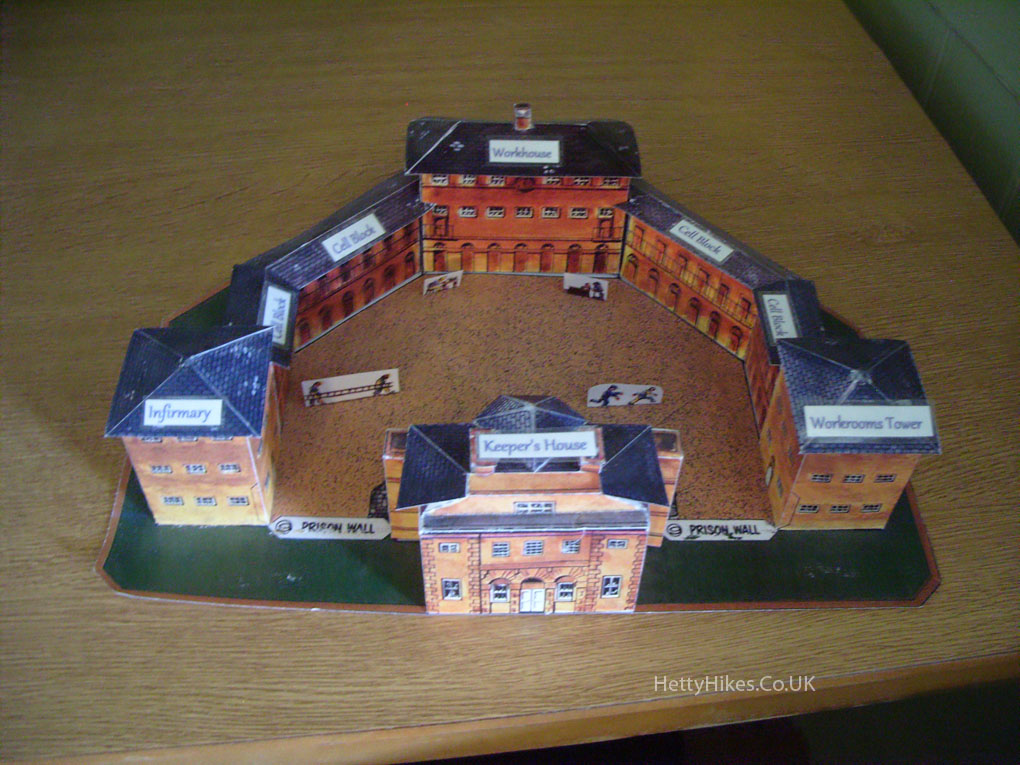 The outside:
Round the back:
Sheds replace the cell blocks and workhouse, and have a collection of agricultural machinery and wagons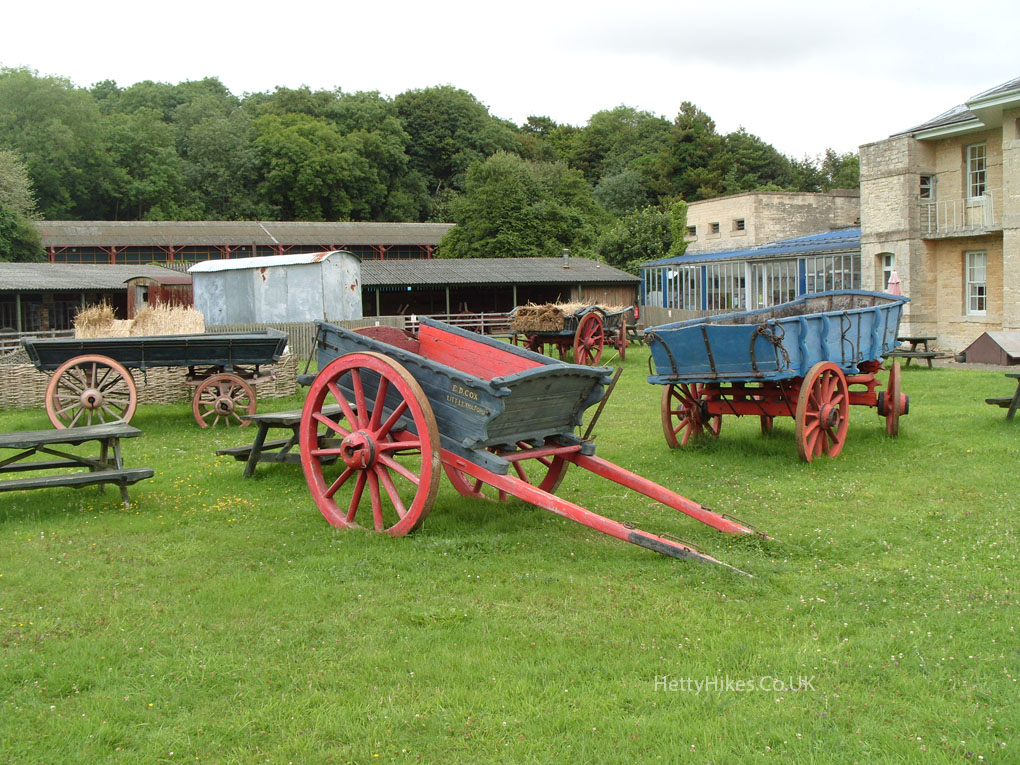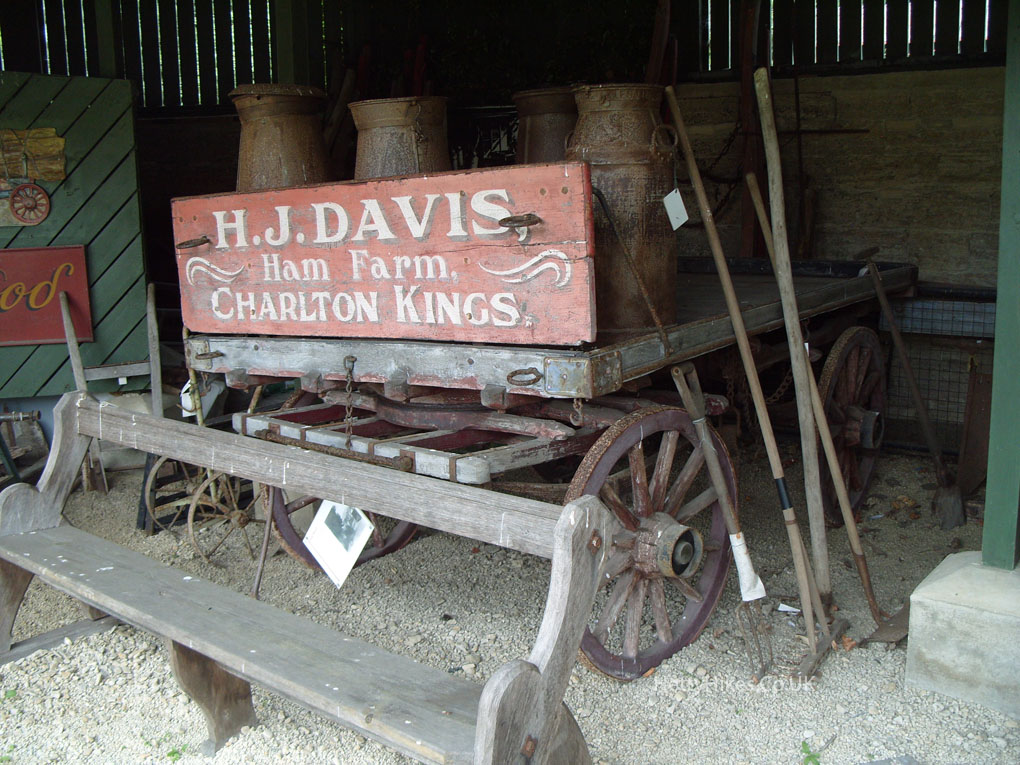 This one has a sack from Townsend's (animal food) Mill, Stroud (where Tesco is now)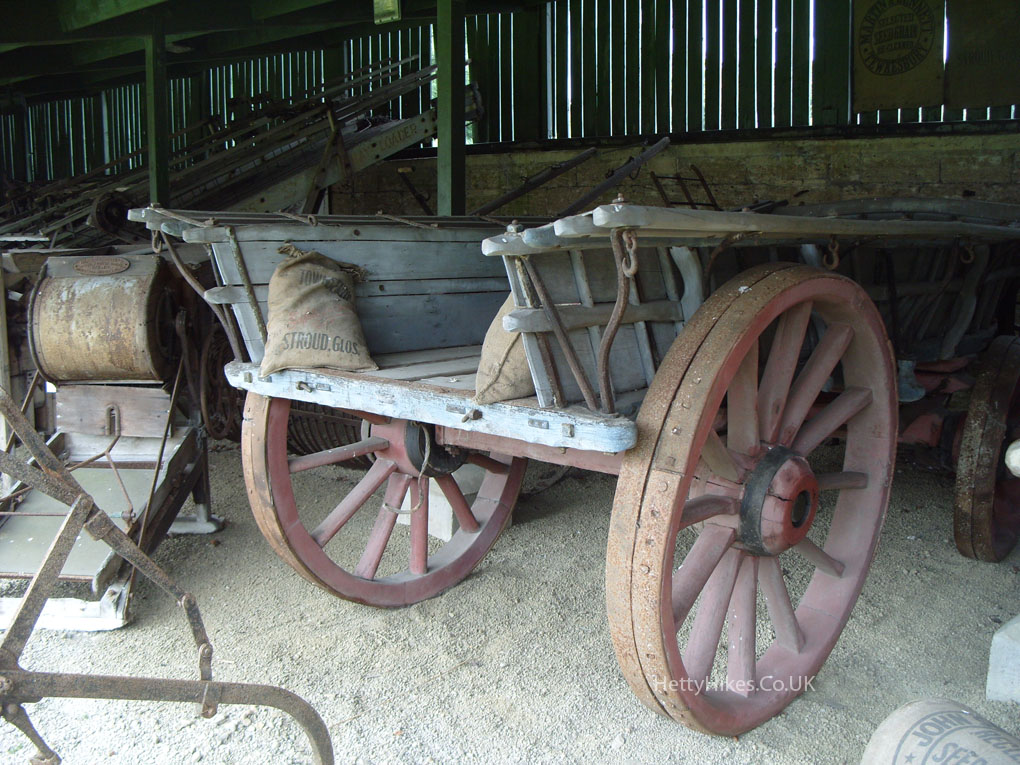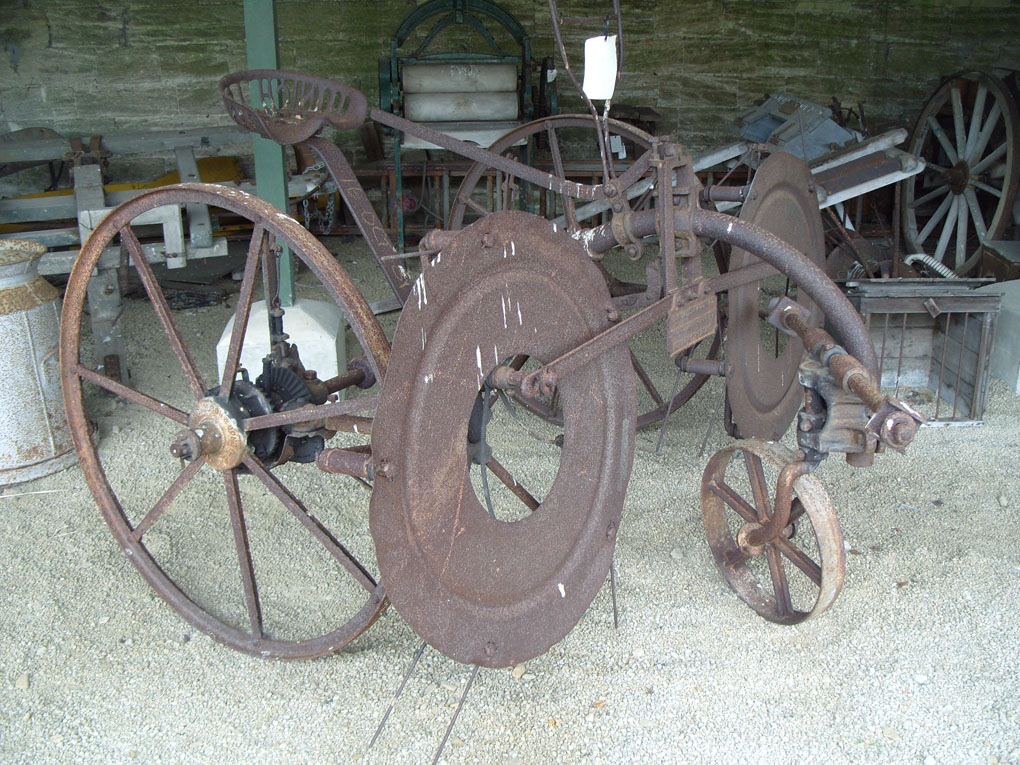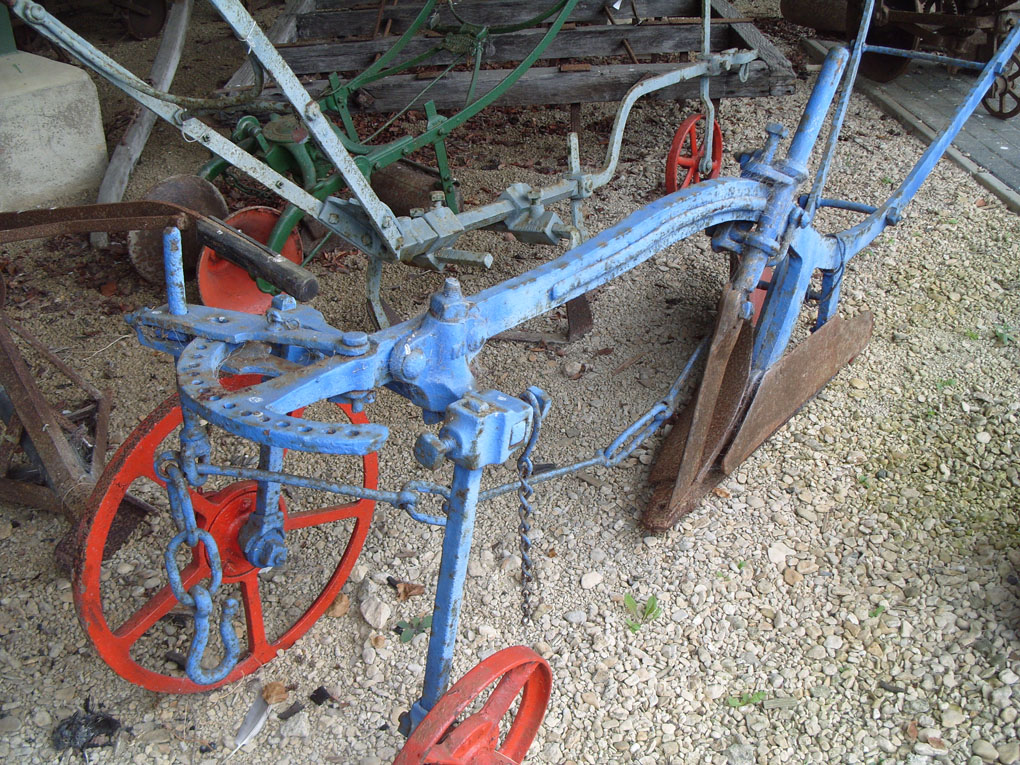 Someone has been practising thatching, and these are stone roof tiles (different sizes as you go up the roof)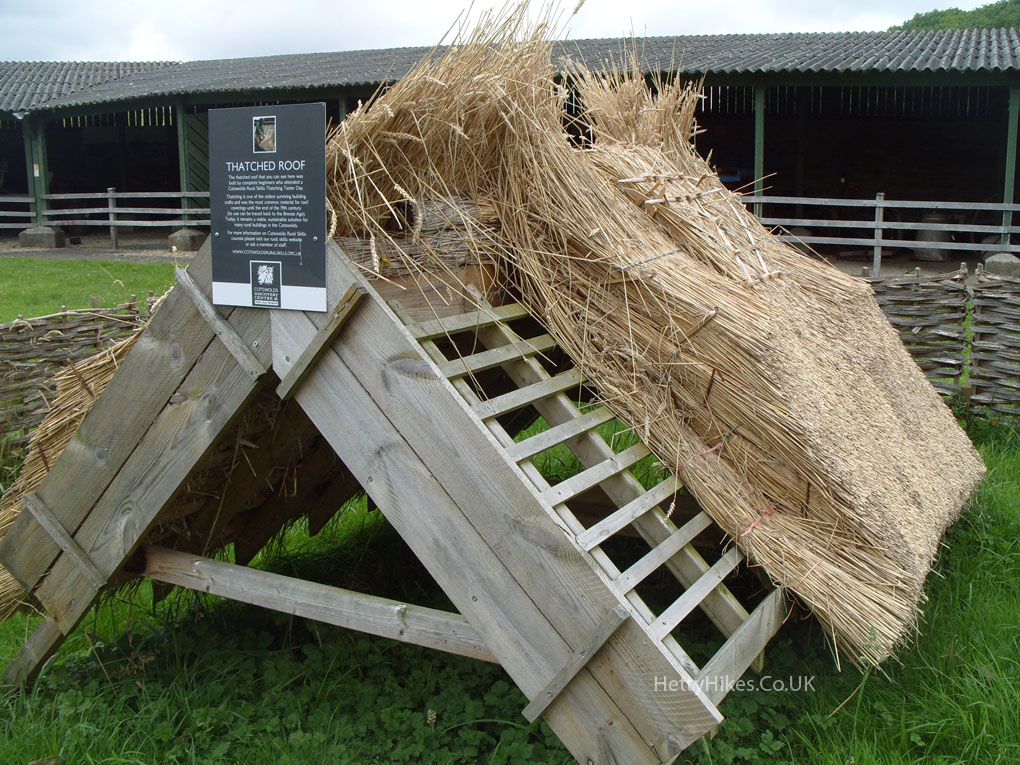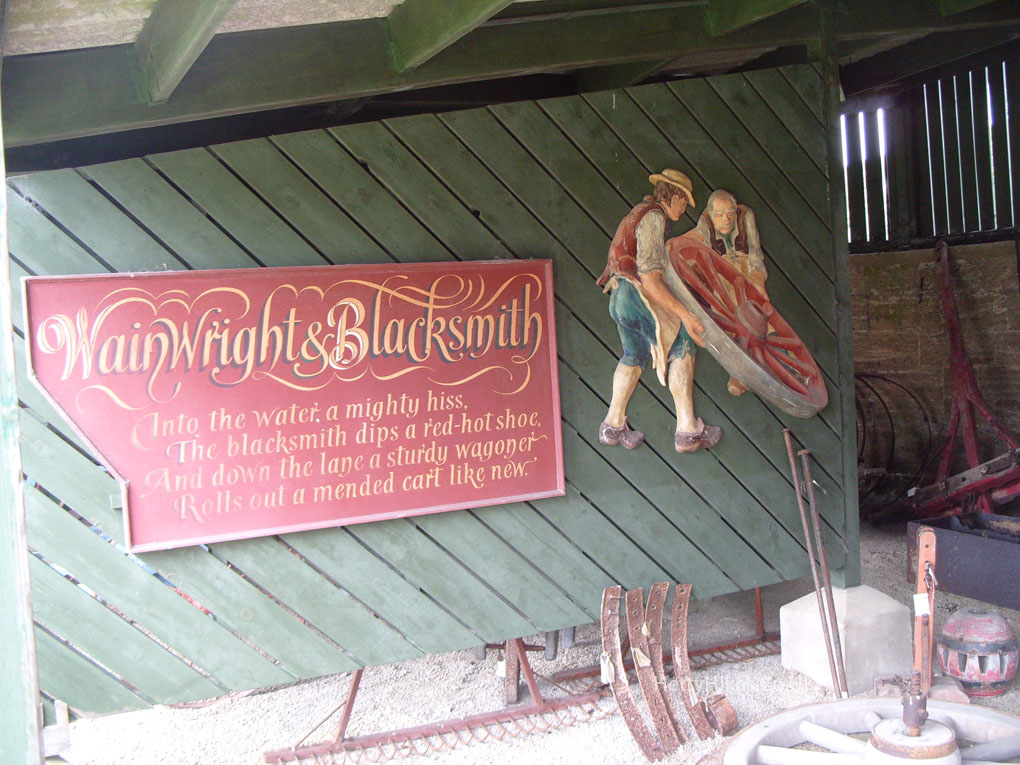 I spy a photographer reflected in the blacksmith's window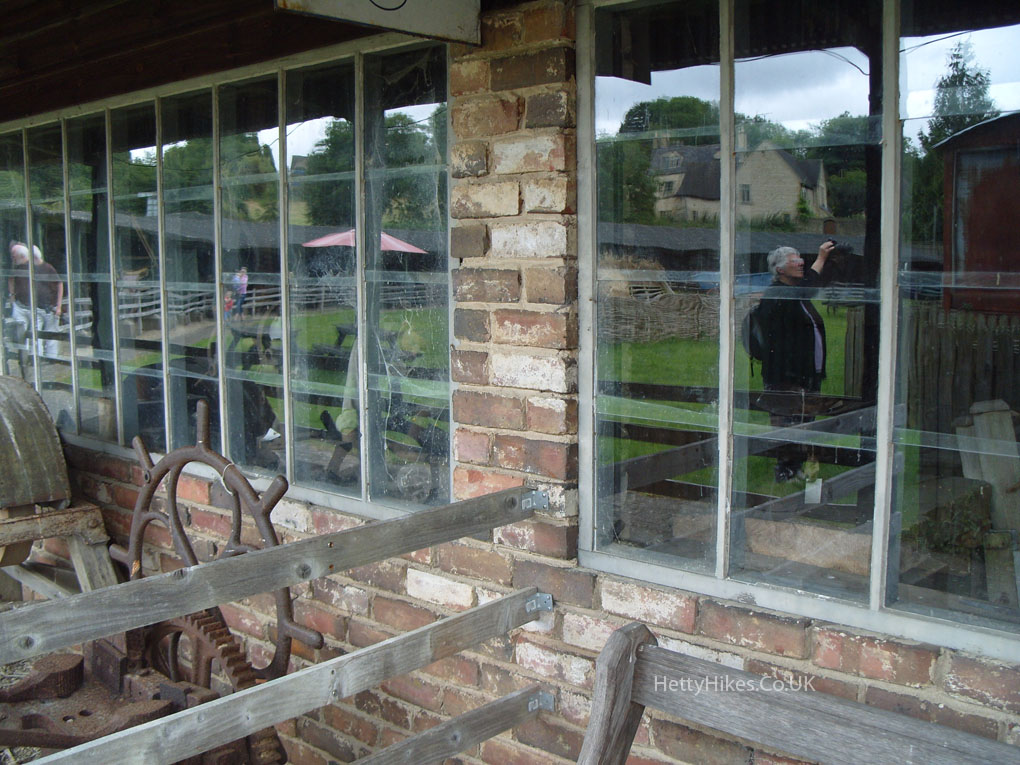 Fossils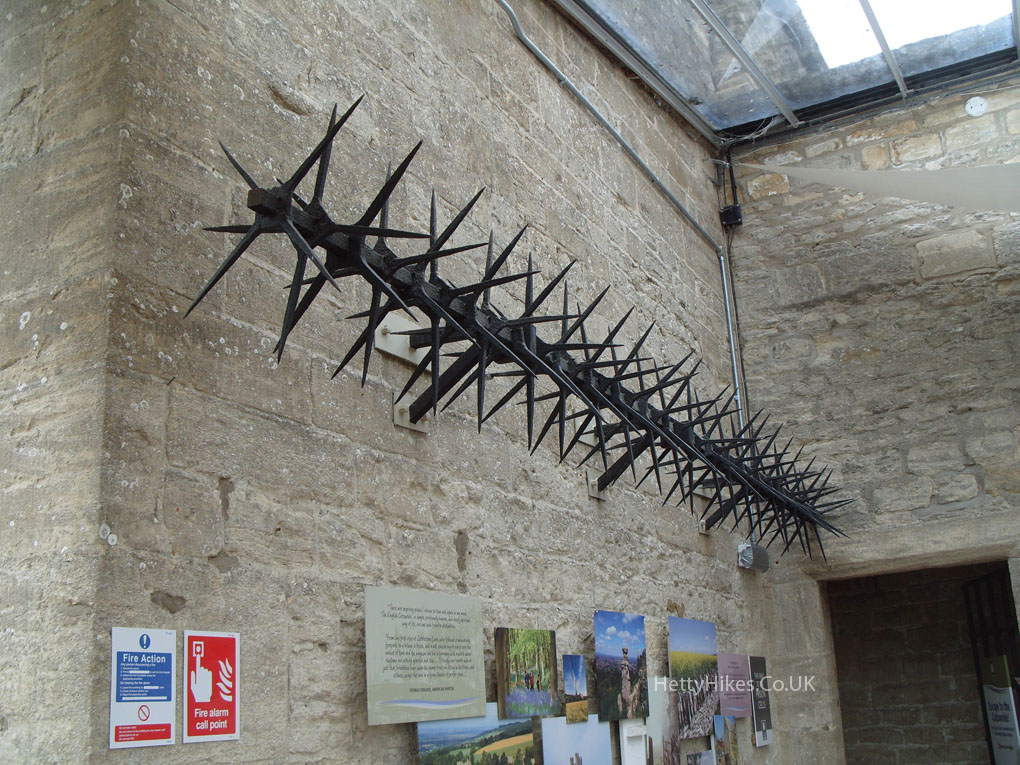 The cells
The old courtroom
After escaping from the prison, we walked into Northleach, passing The Old Coal Yard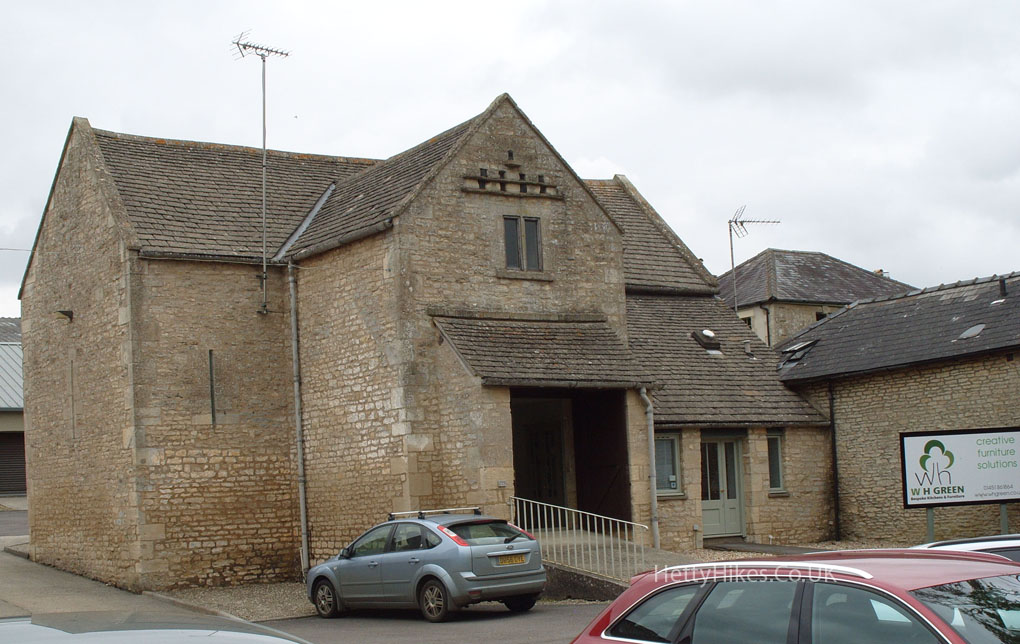 West End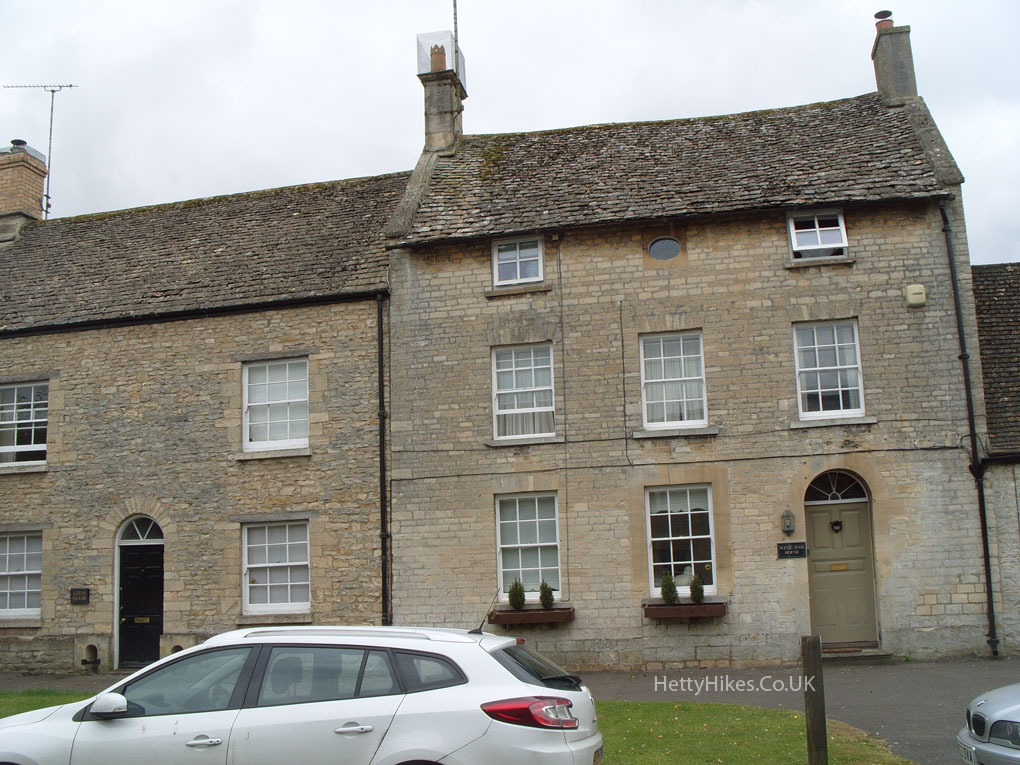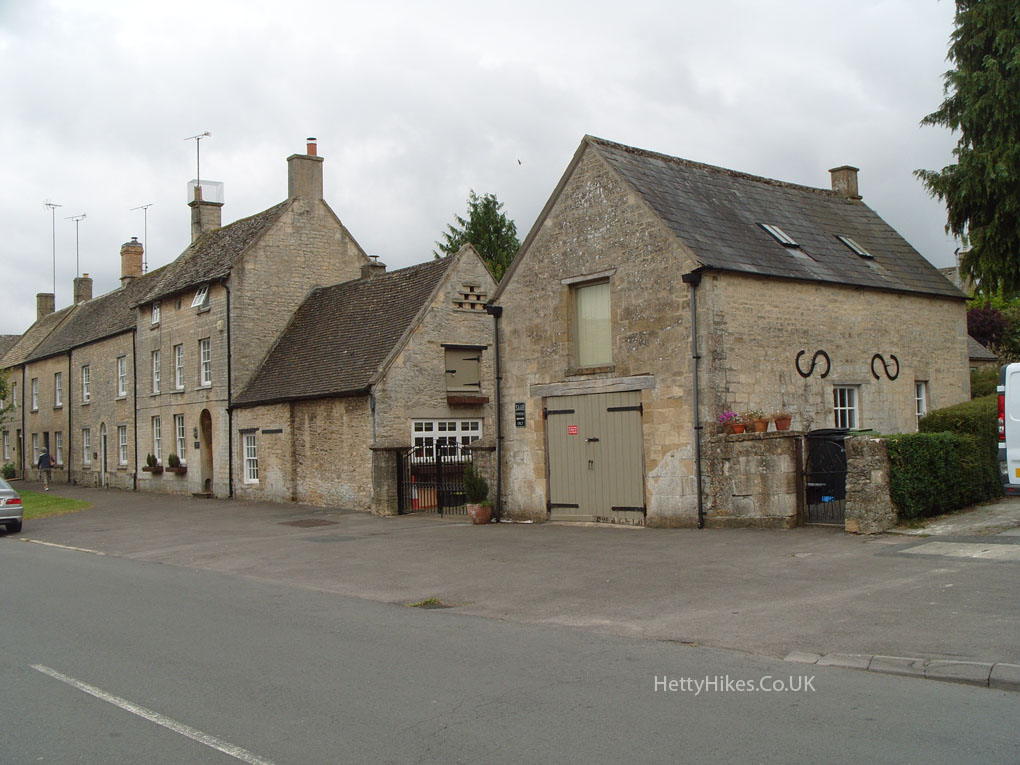 The Old Brewery – late 1800s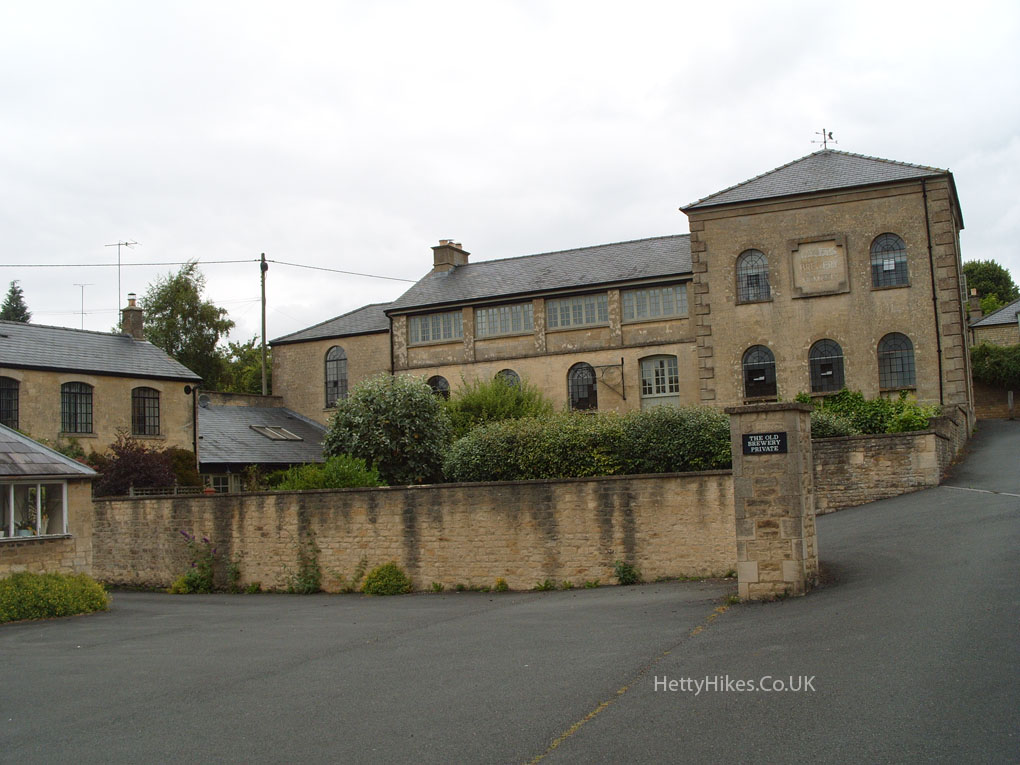 The Cotswold Hall, rebuilt 1894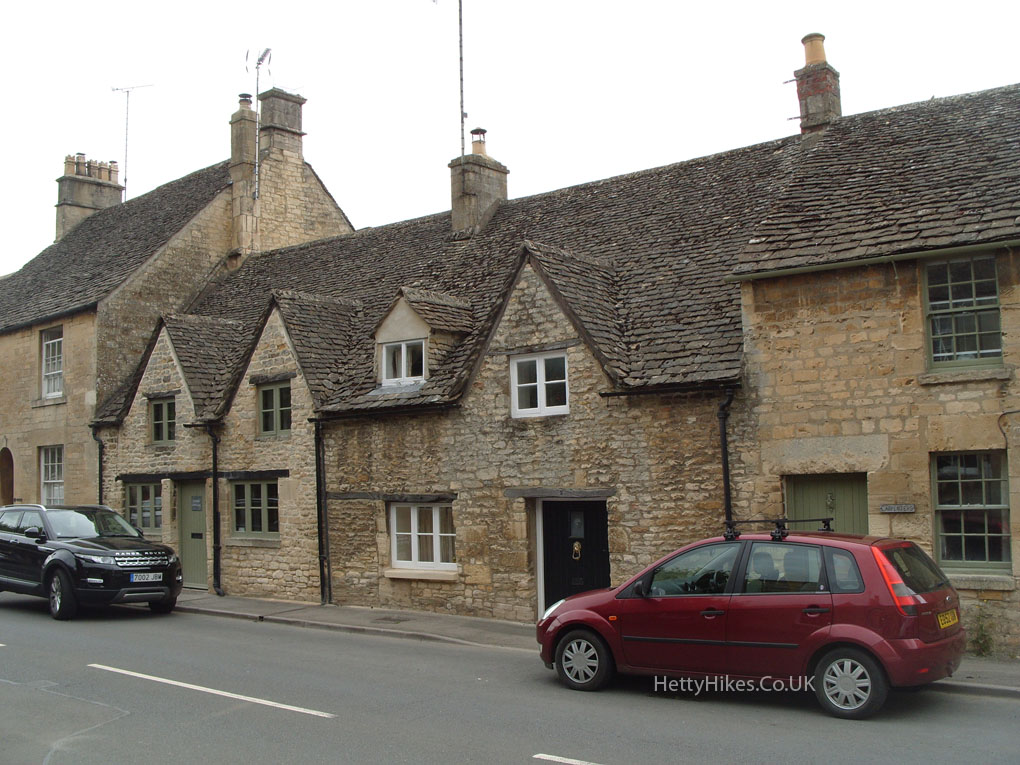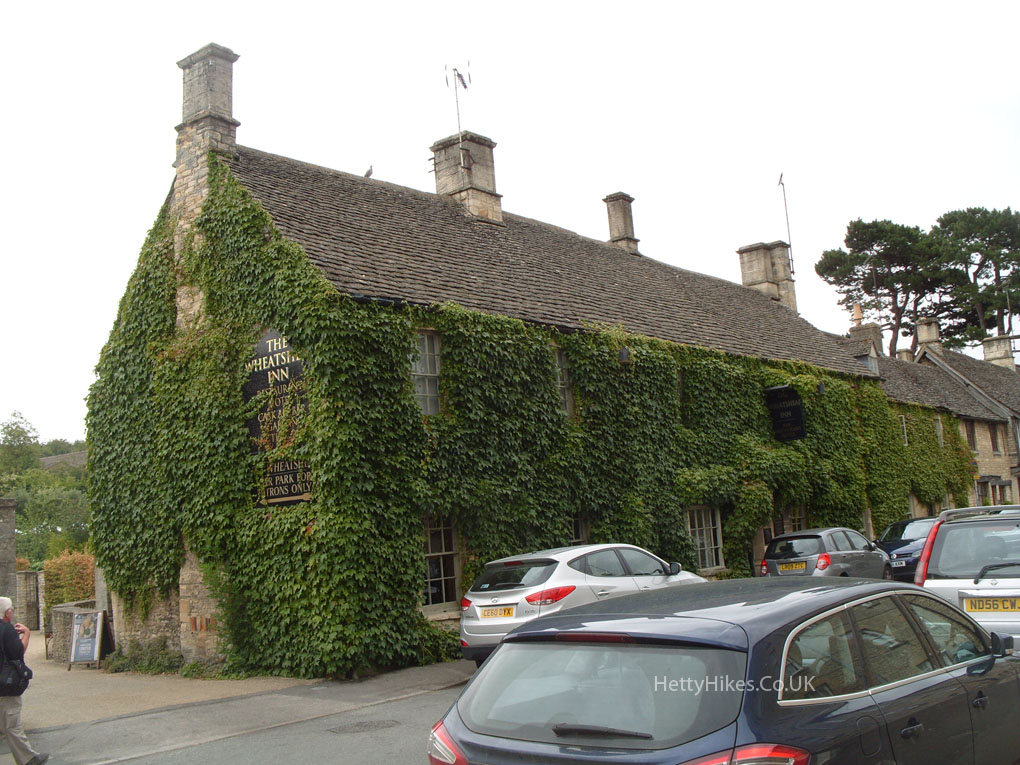 The Old Forge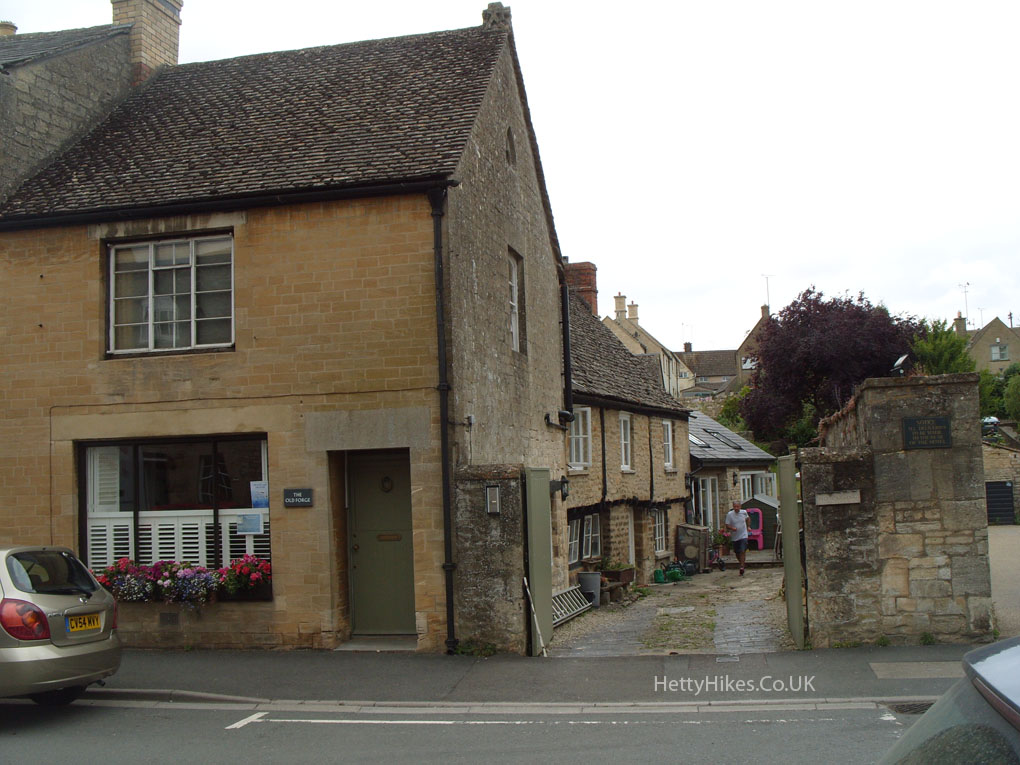 Former King's Head Inn, 16th century, main coaching inn during the 1700s and 1800s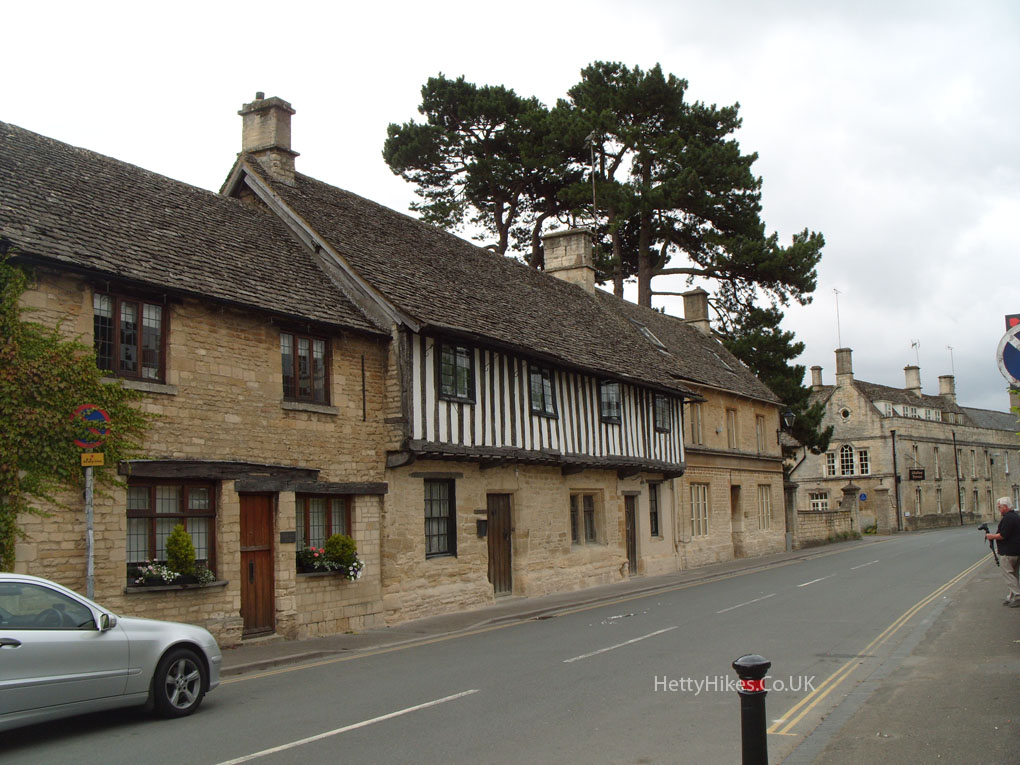 Walton House, 16th century, re-faced in 18th century, was once part of the King's Head Inn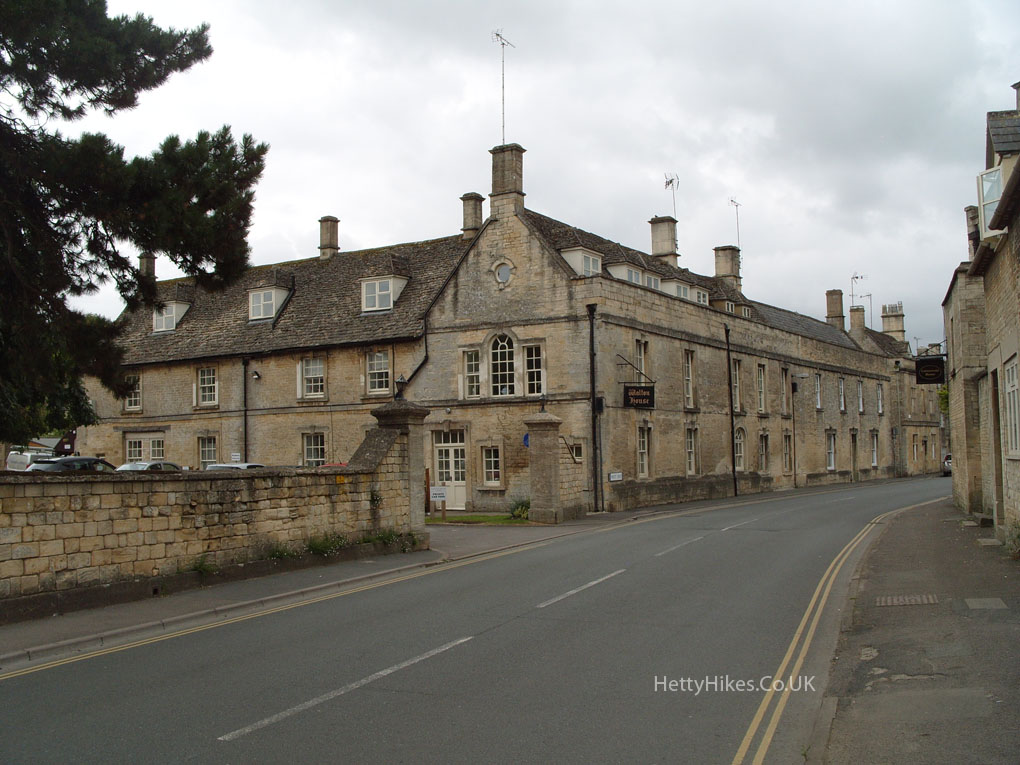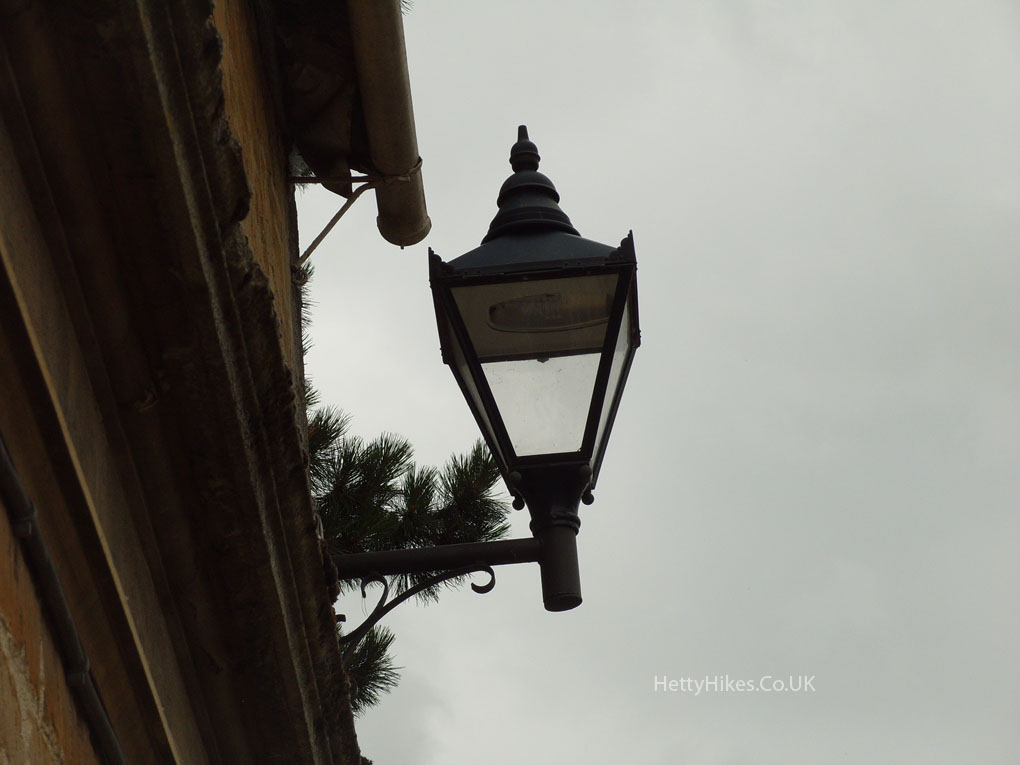 Around the Market Place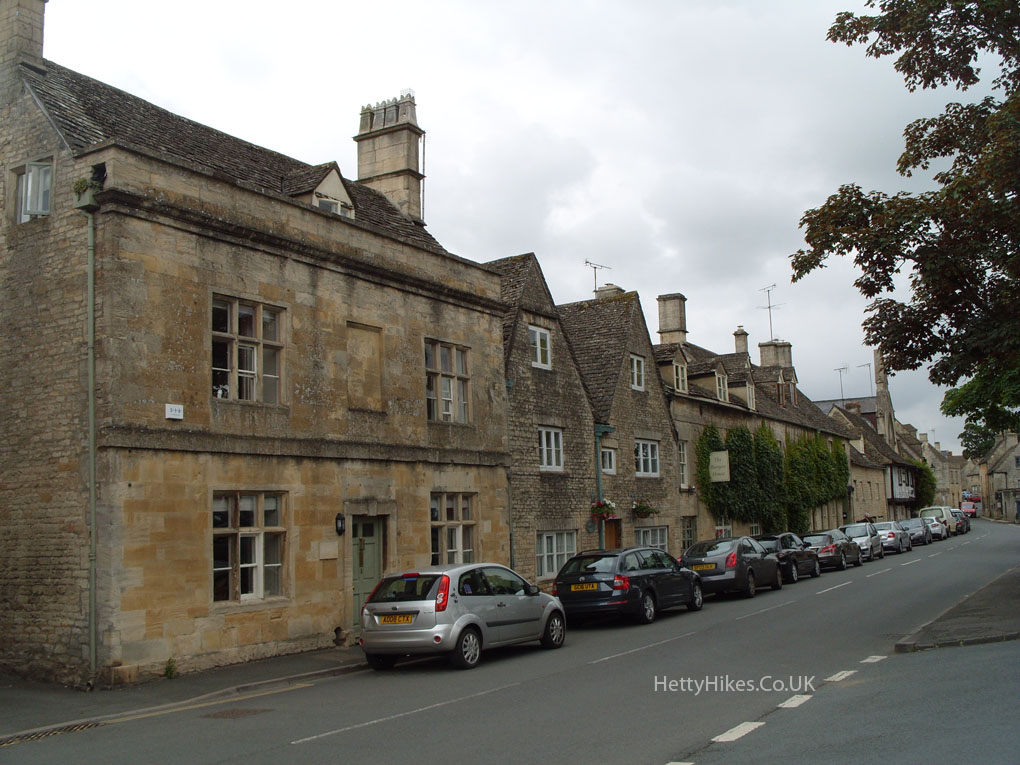 Former Red Lion Inn, next to former Congregational Chapel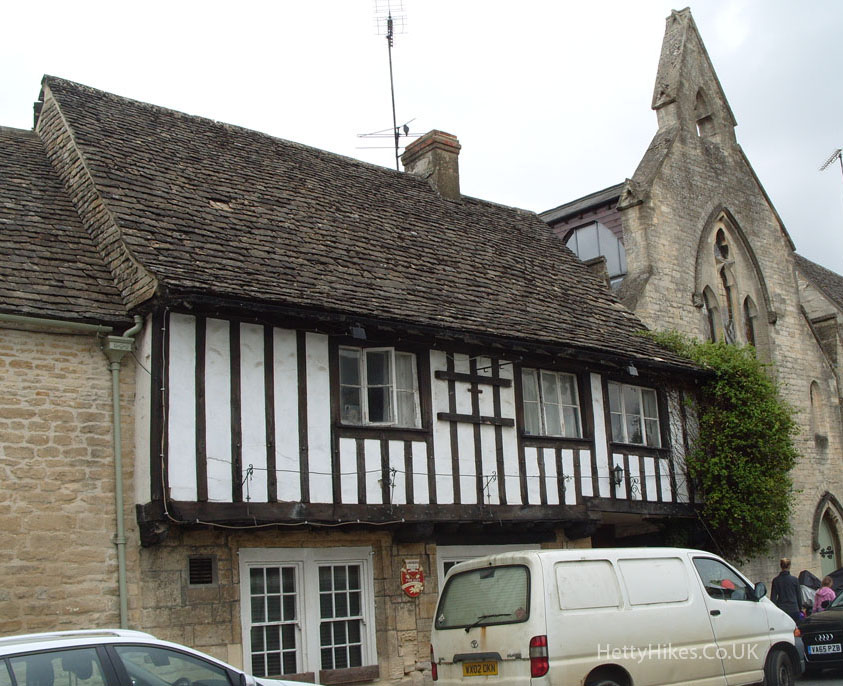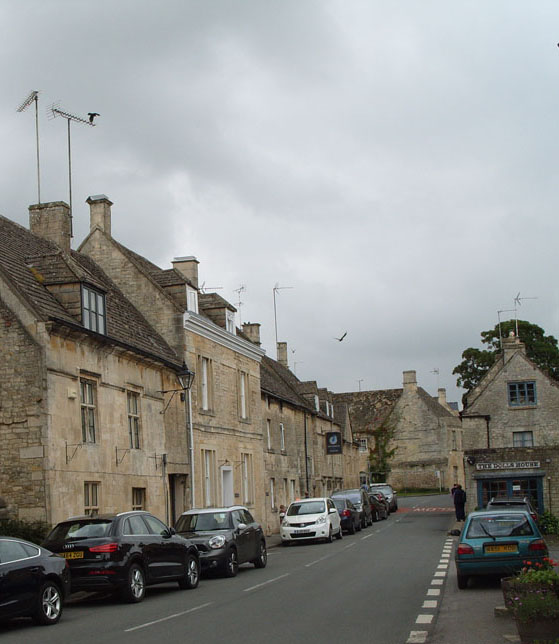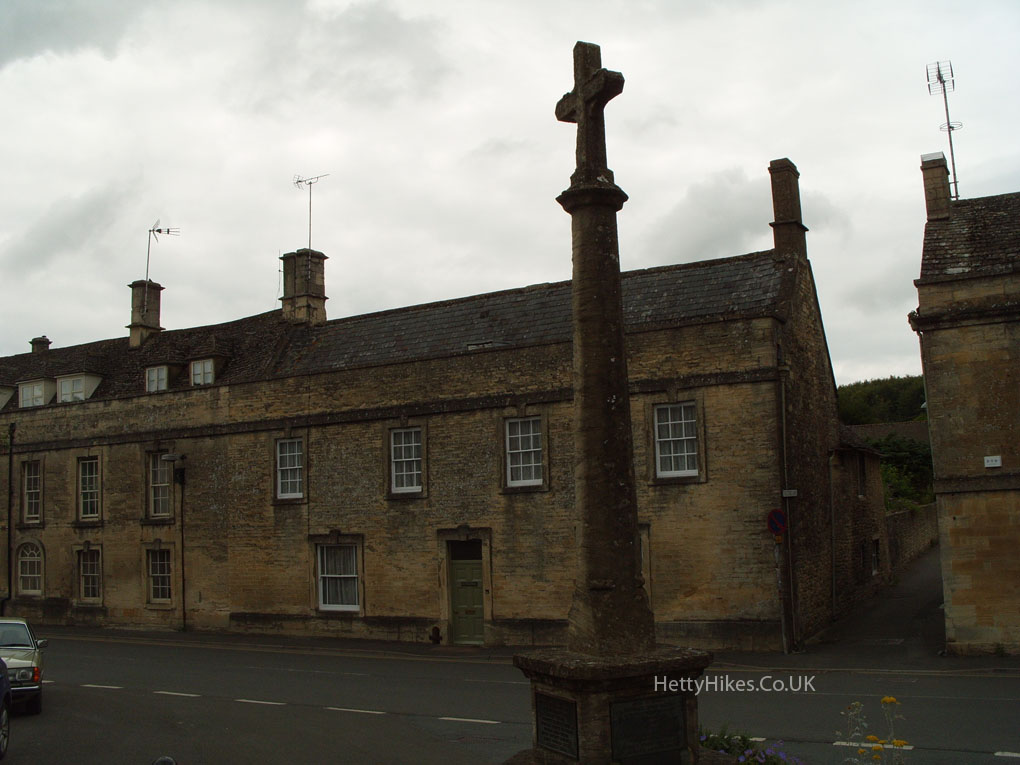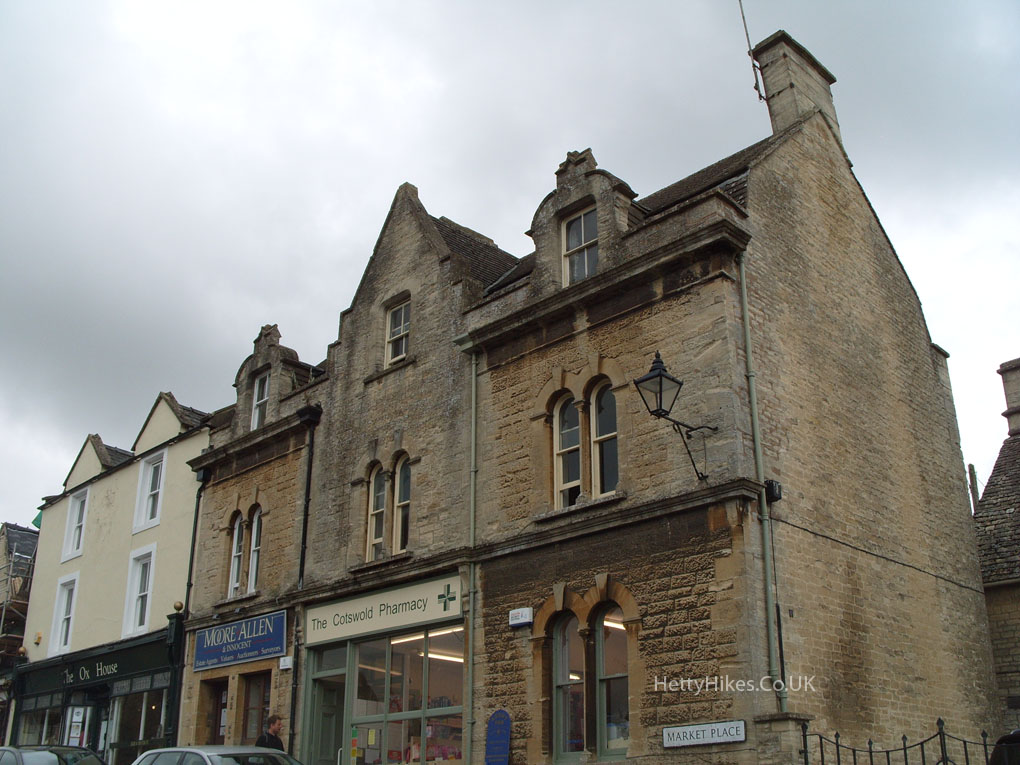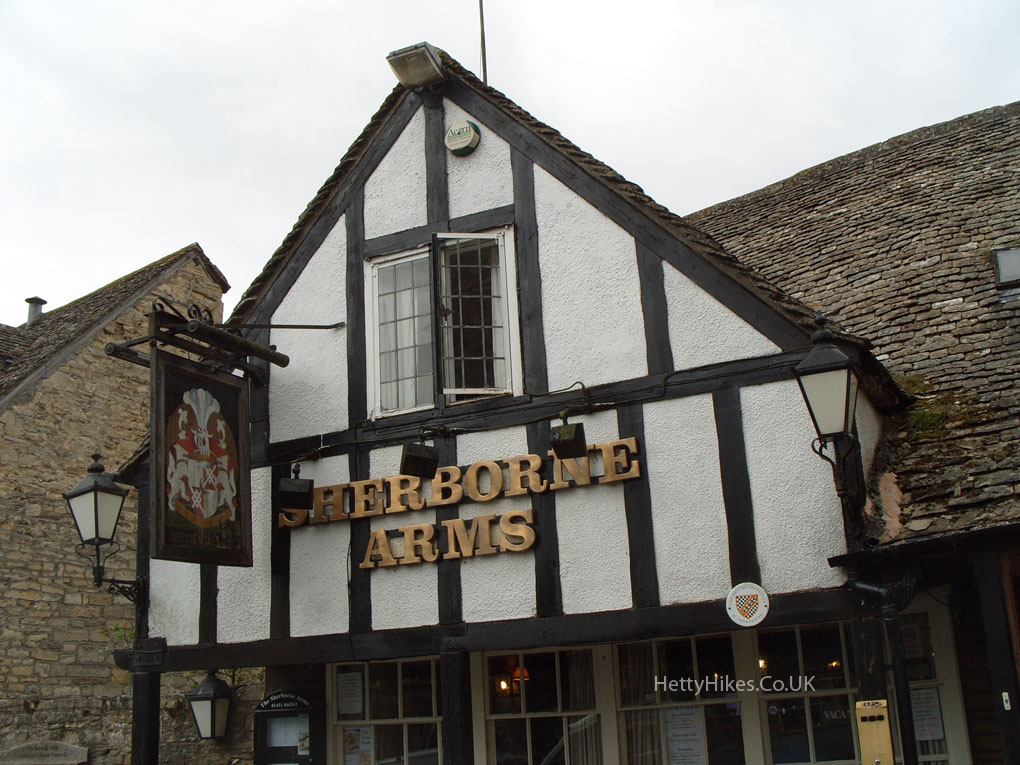 The Tudor House, once a wool merchant's house, became an inn in the 16th century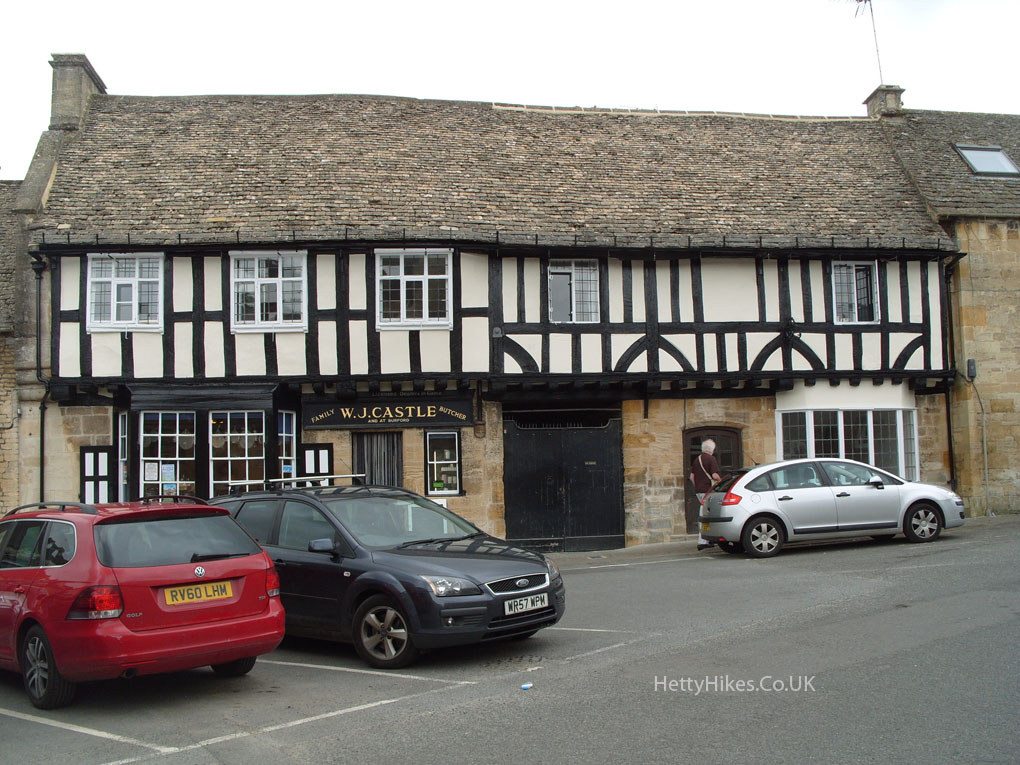 it is now a butchers shop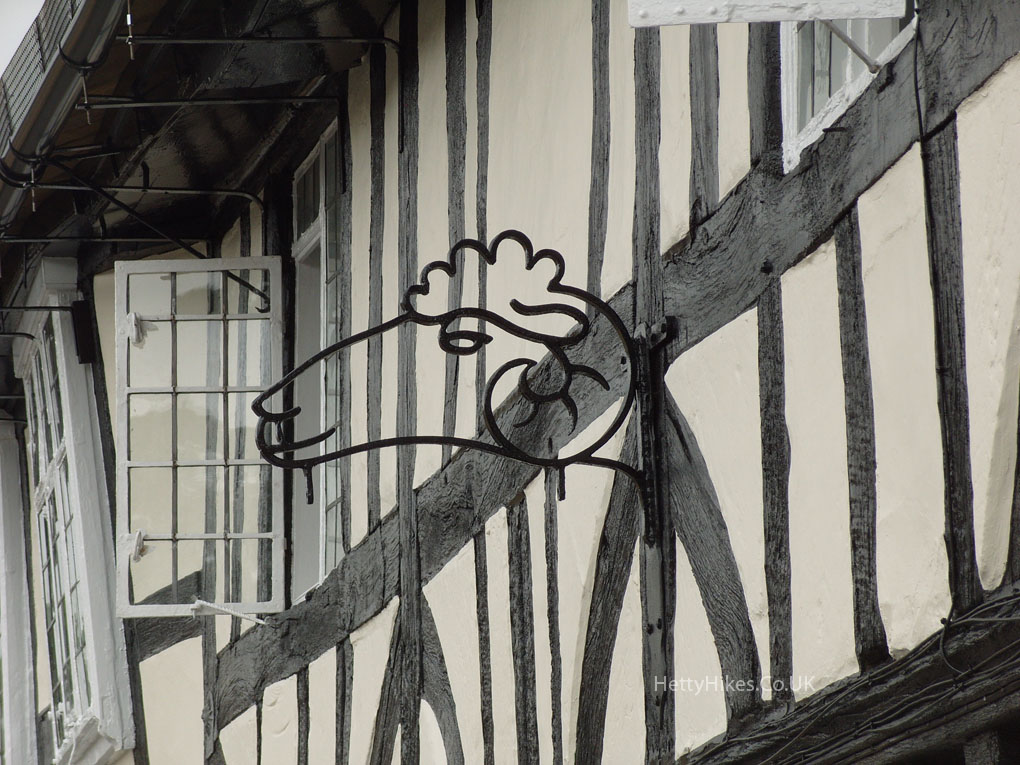 College Row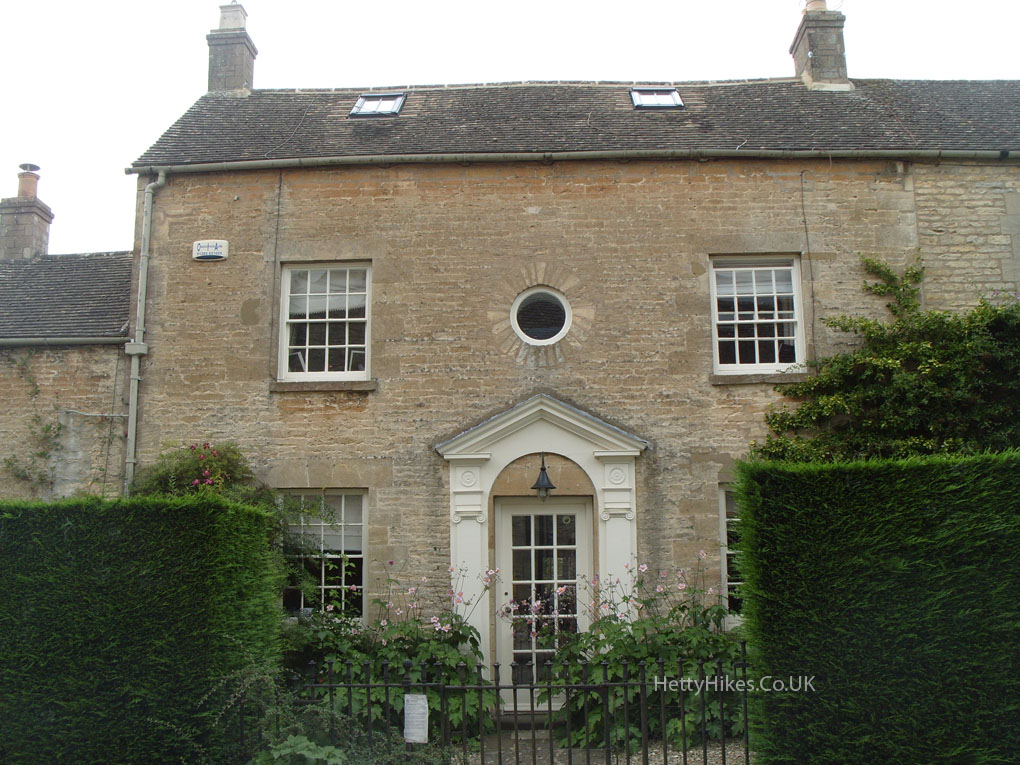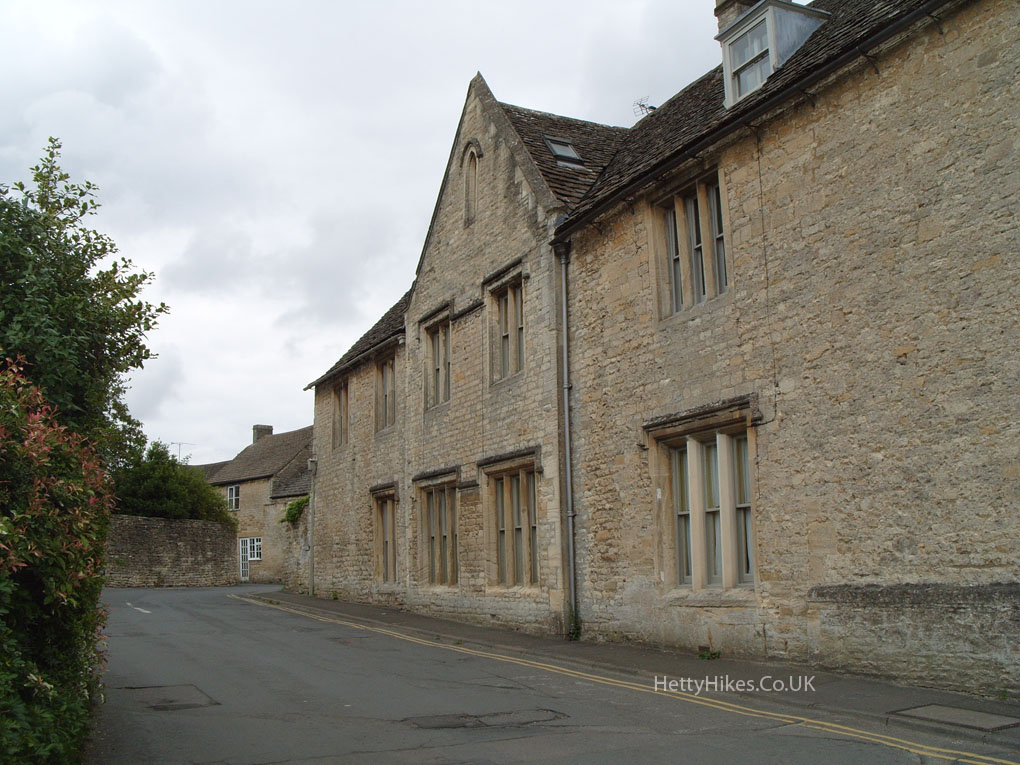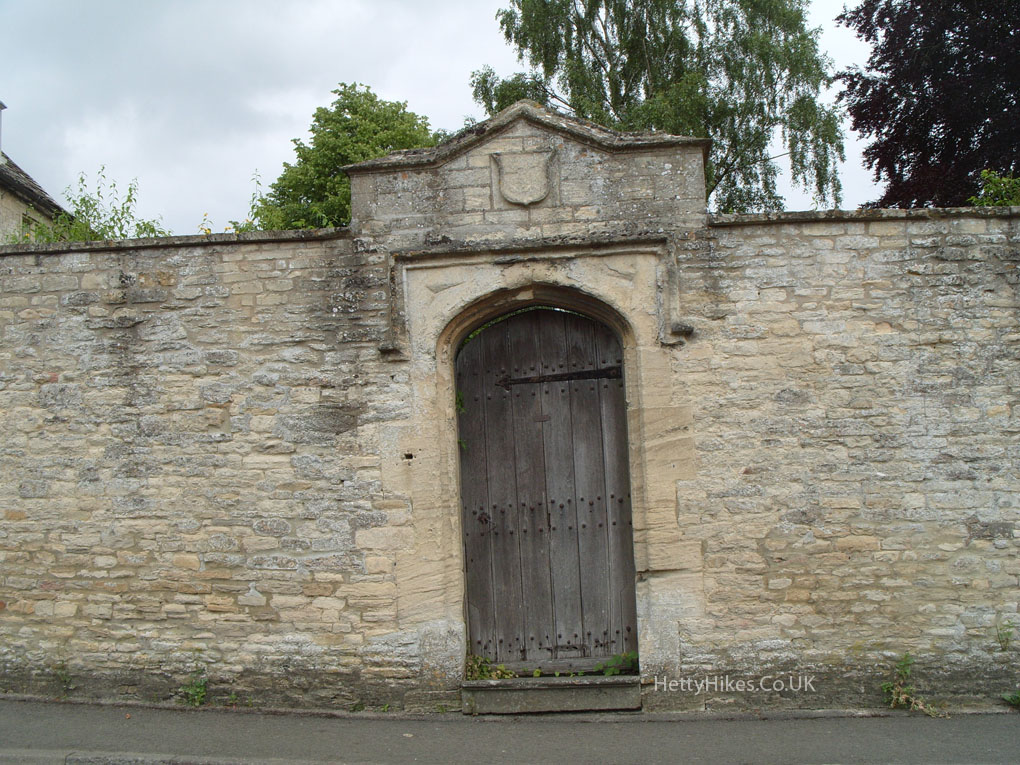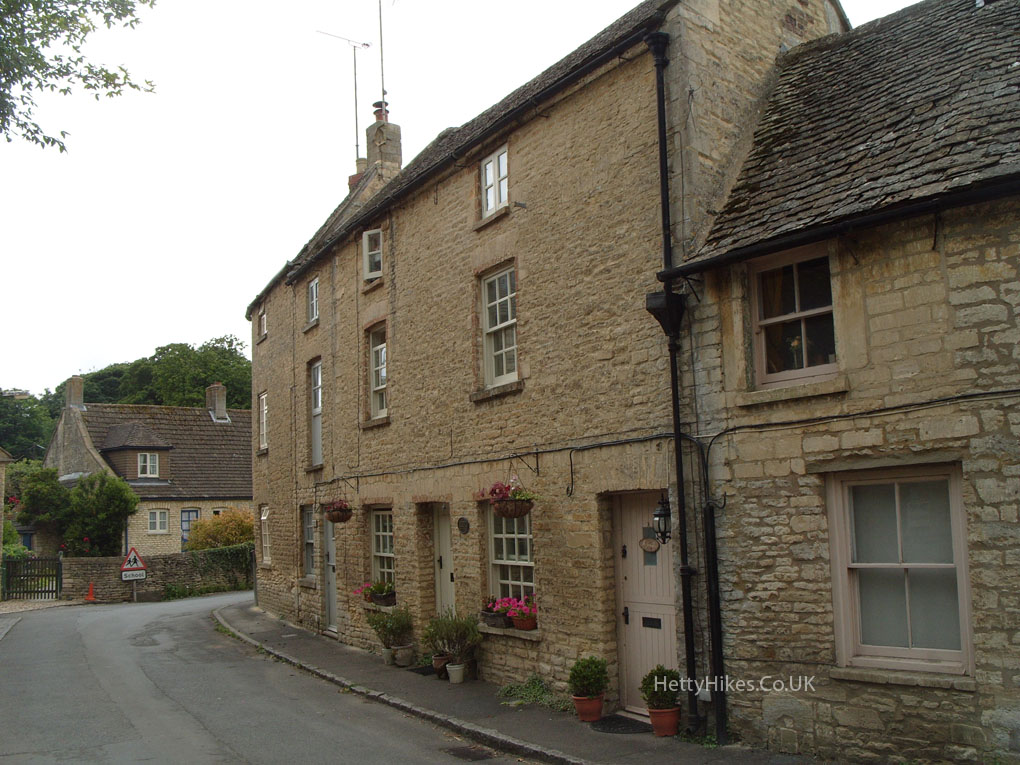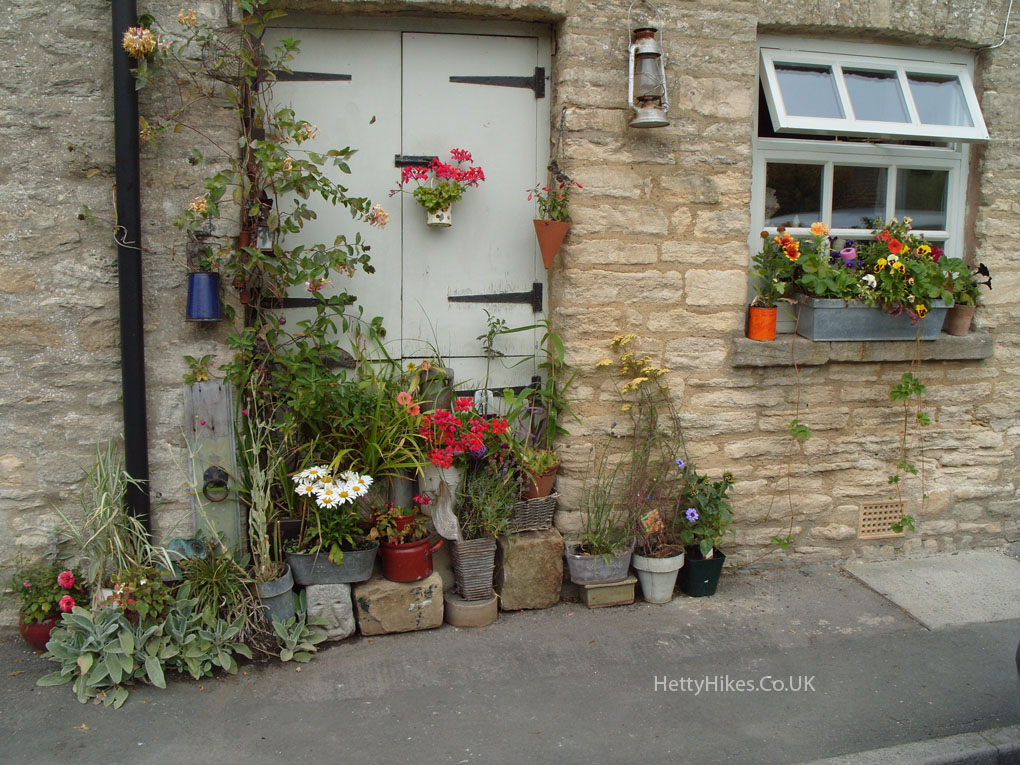 The mill stream
Former mill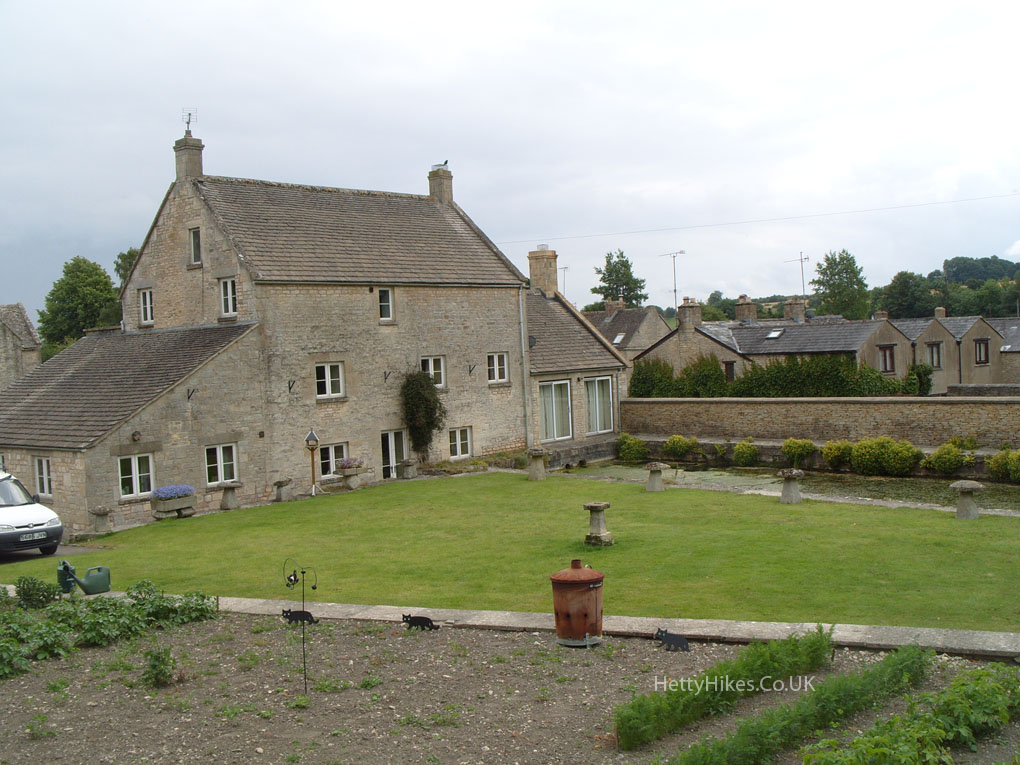 Former rectory by the church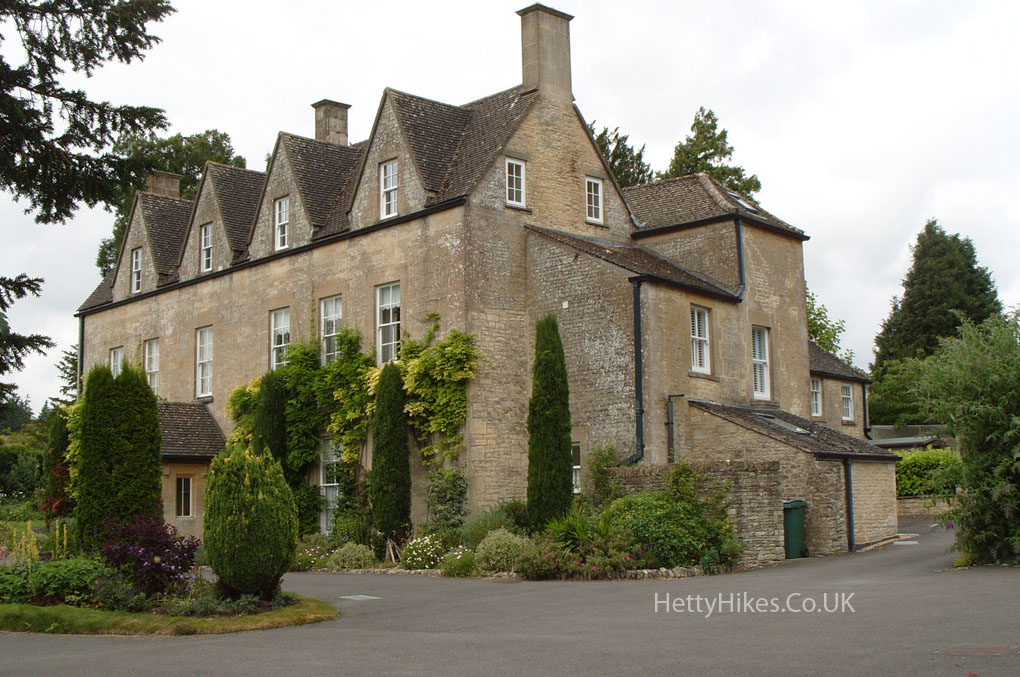 Northleach Church was built in the 1400s – paid for by the wool merchants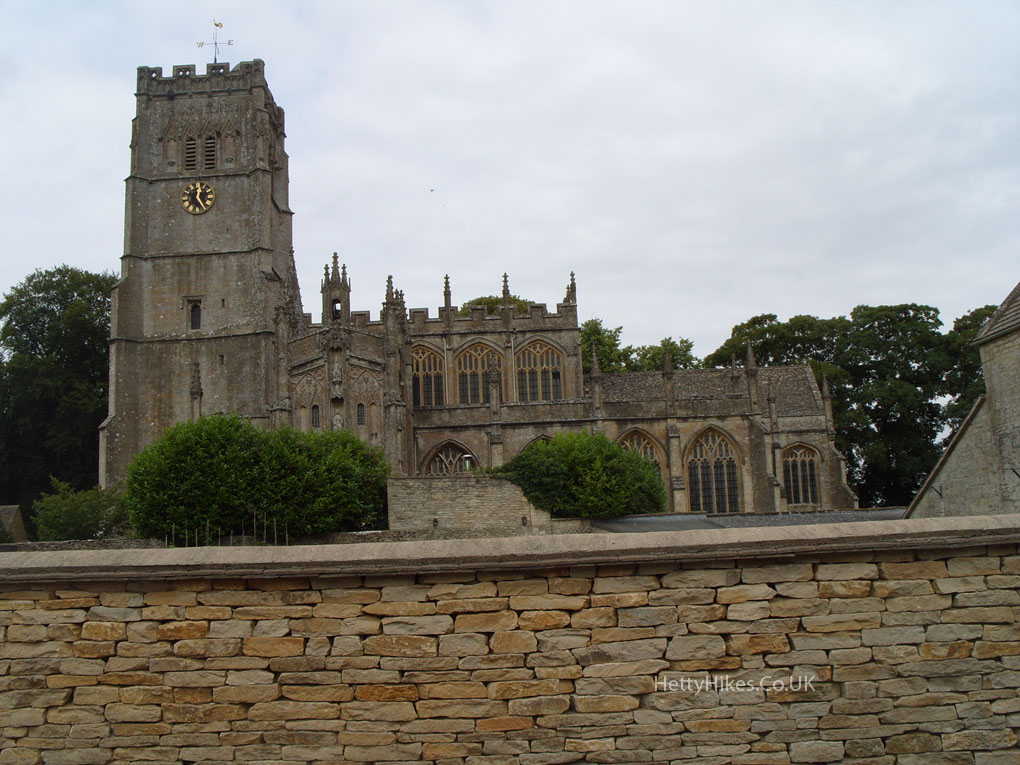 The porch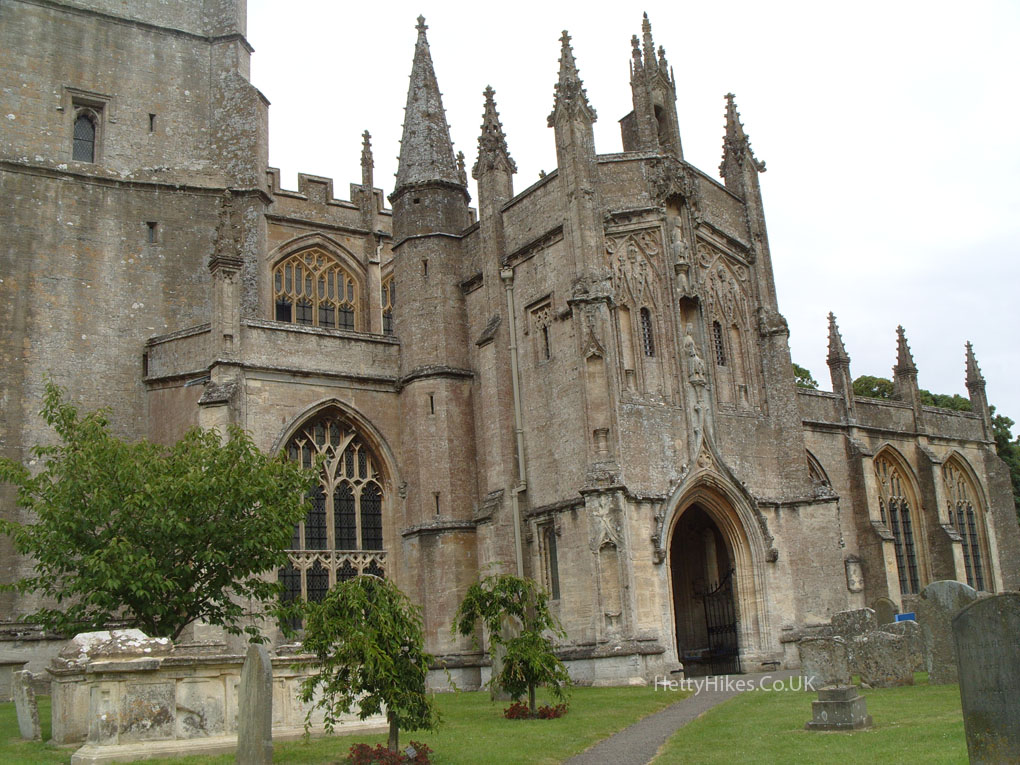 Inside the porch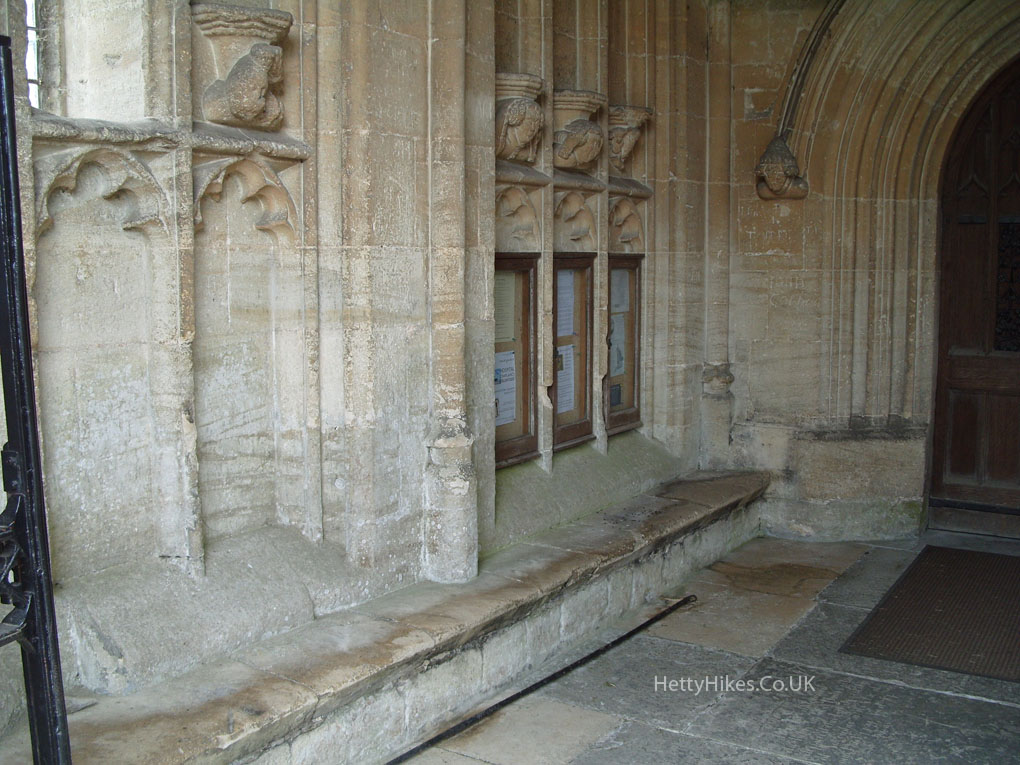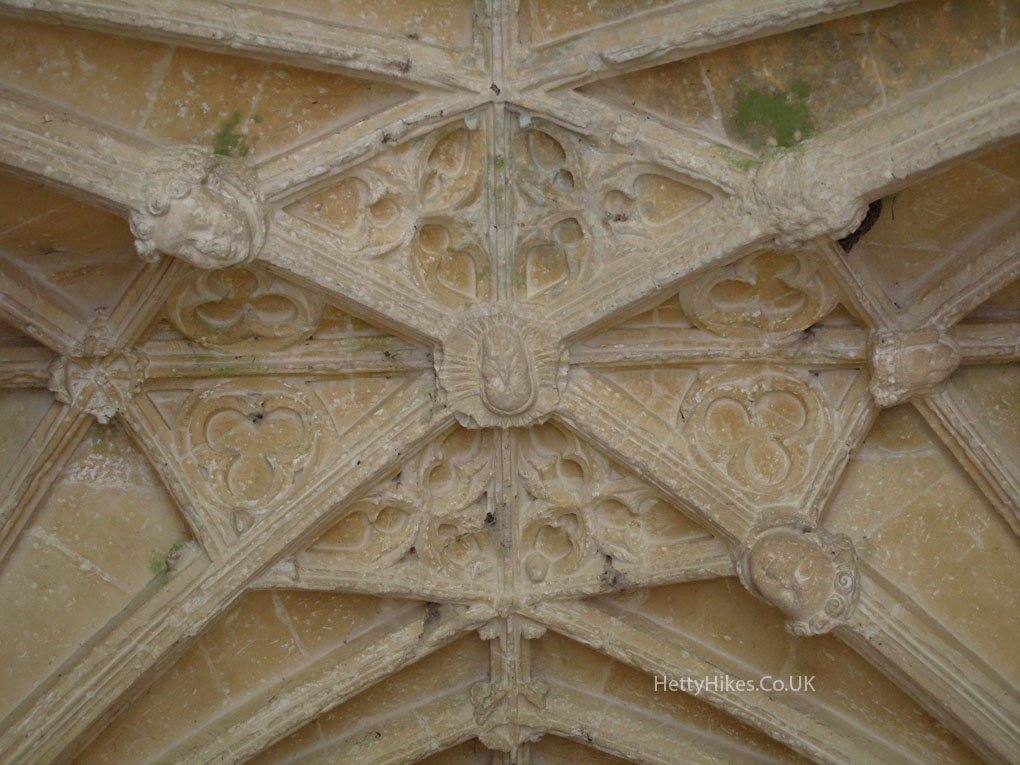 Wooden cover over 14th century stone font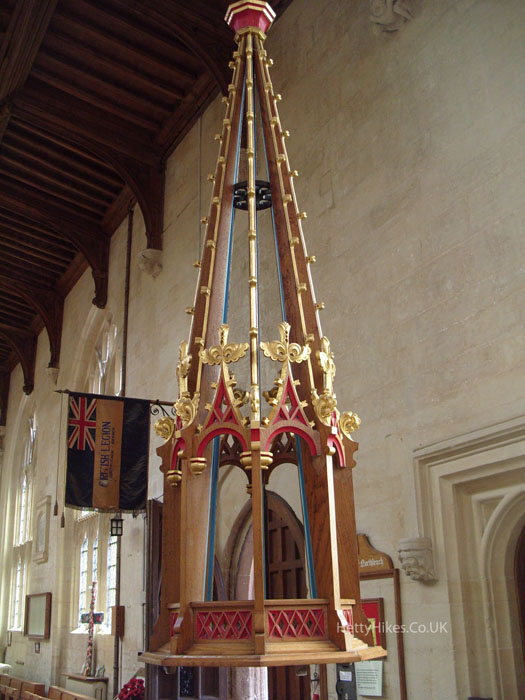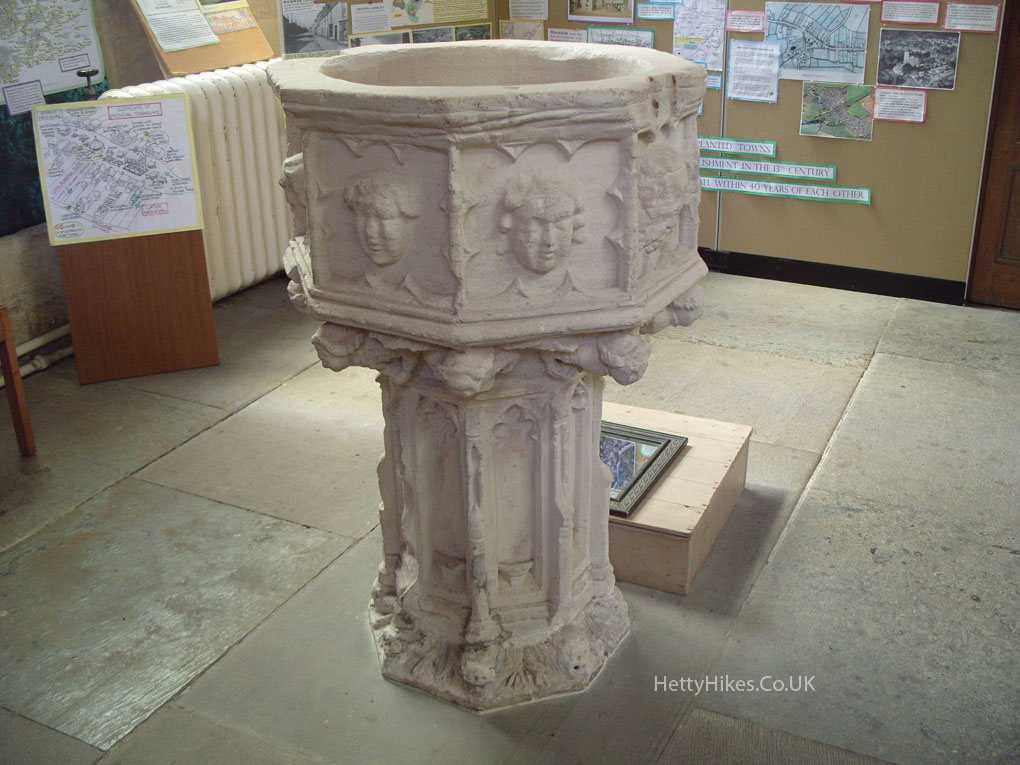 Large clerestory windows make it very light
There are 15th and 16th century brasses
Elaborate tombs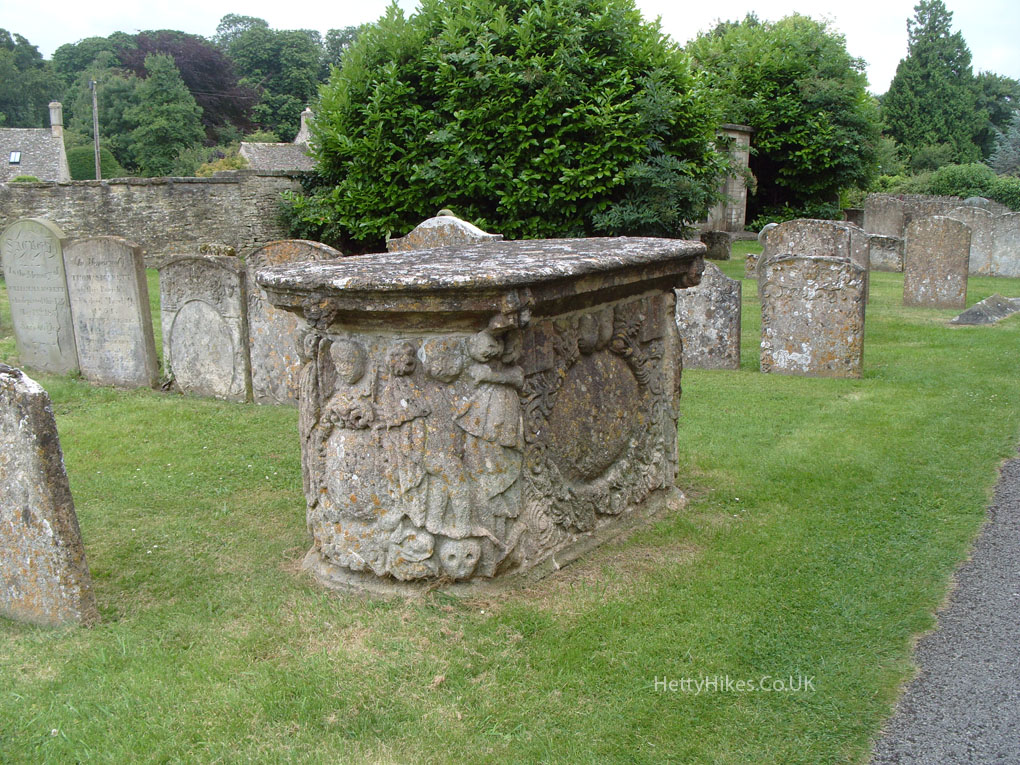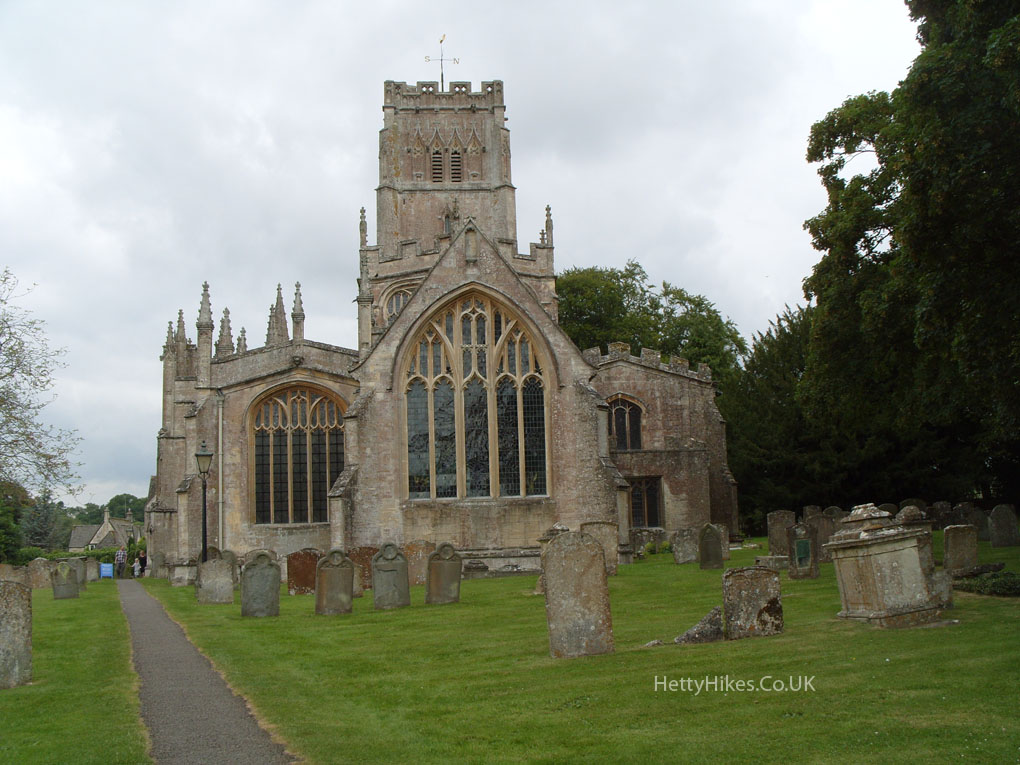 This huge barn is near the church and mill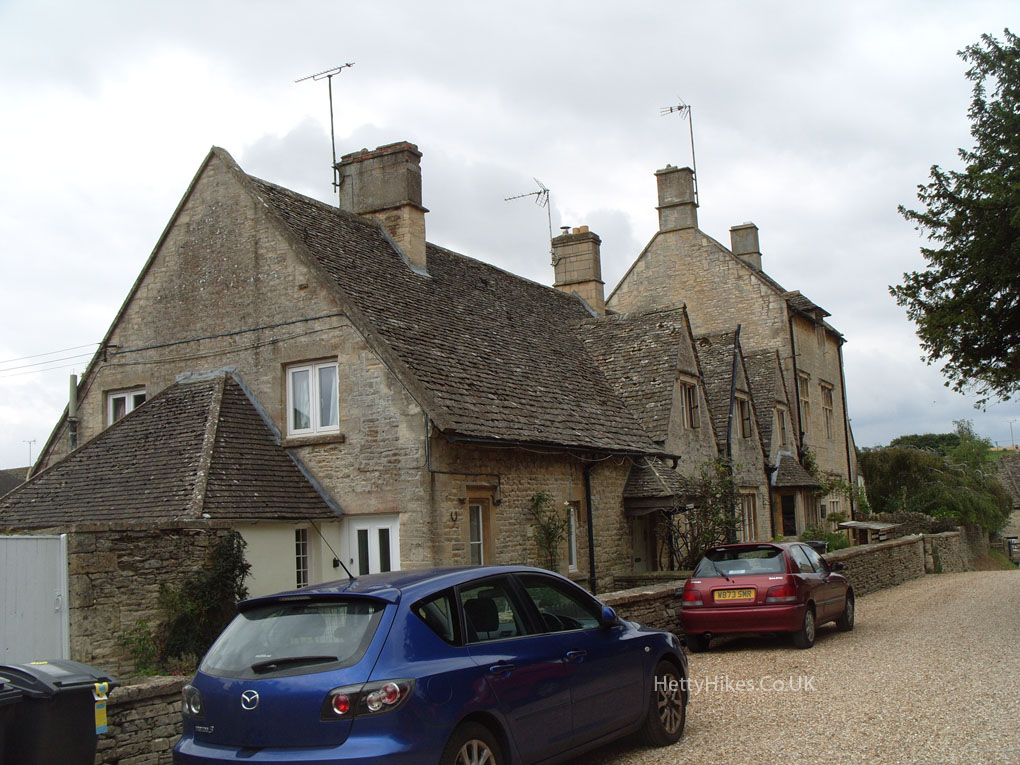 17th century gabled houses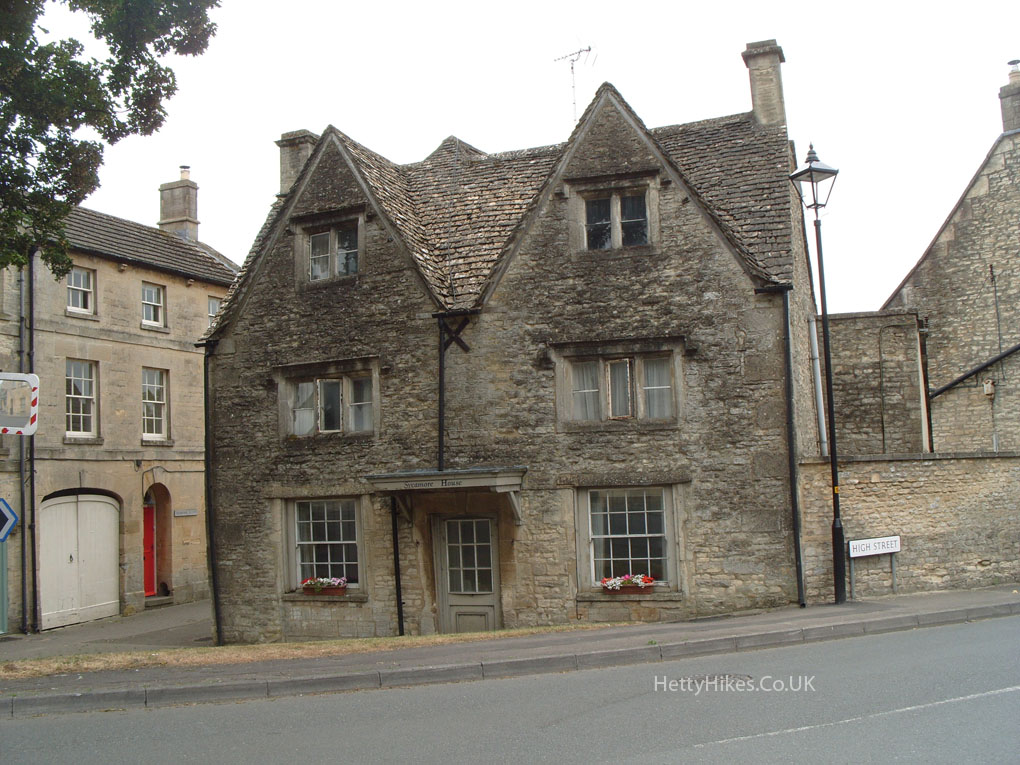 The Old Grammar School, founded 1589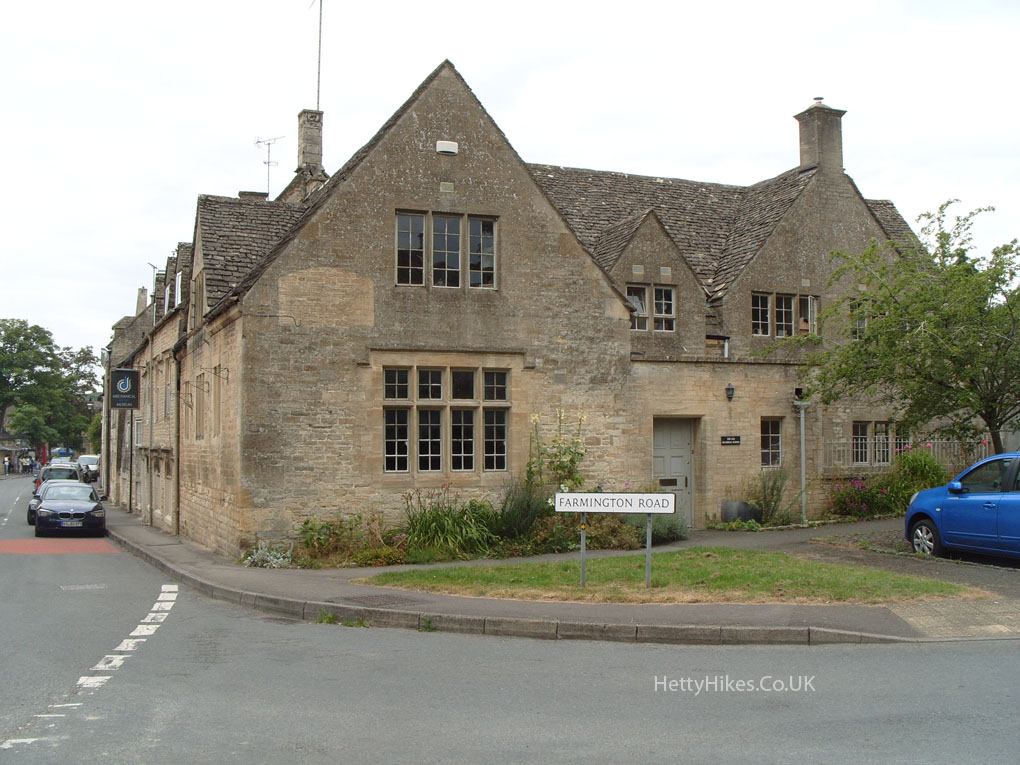 The Great House – owned in 1575 by a wool merchant; it became a coaching inn by 1768; later a private house; but 2/3rds were demolished in the 1930s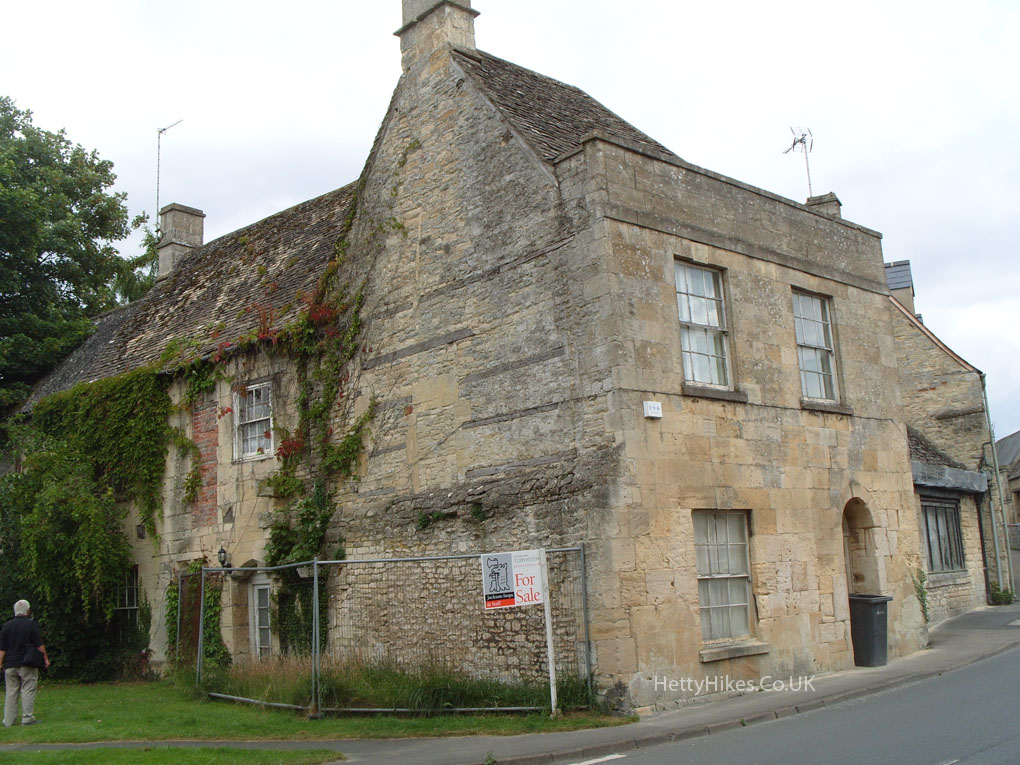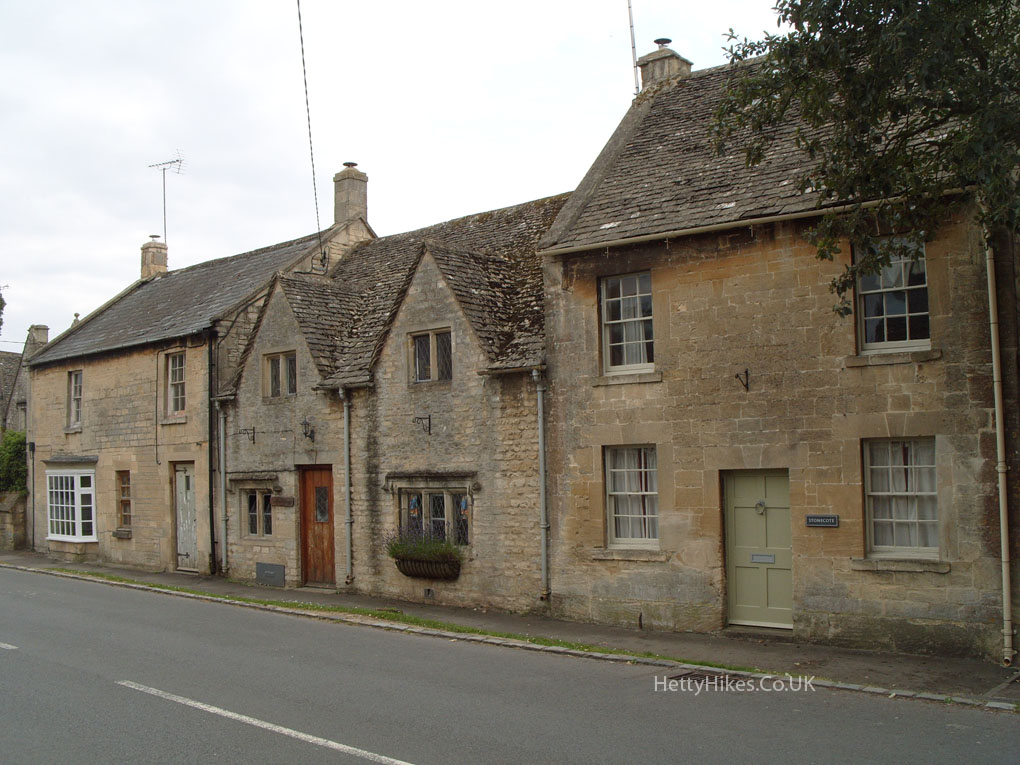 Old Post Box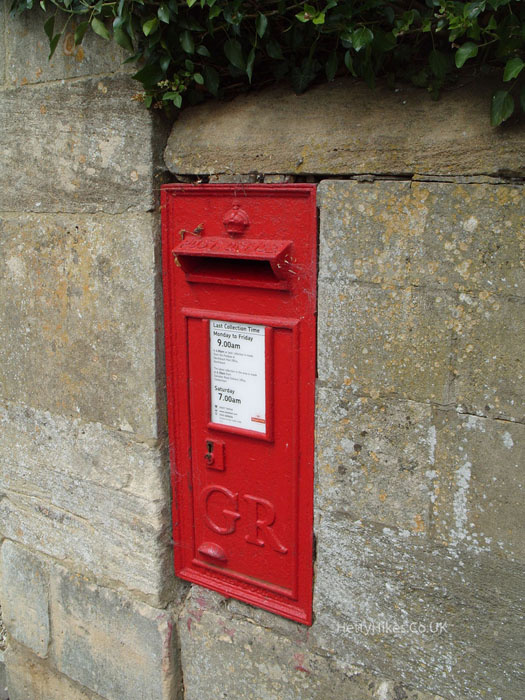 East End
Duttond Almshouses 1615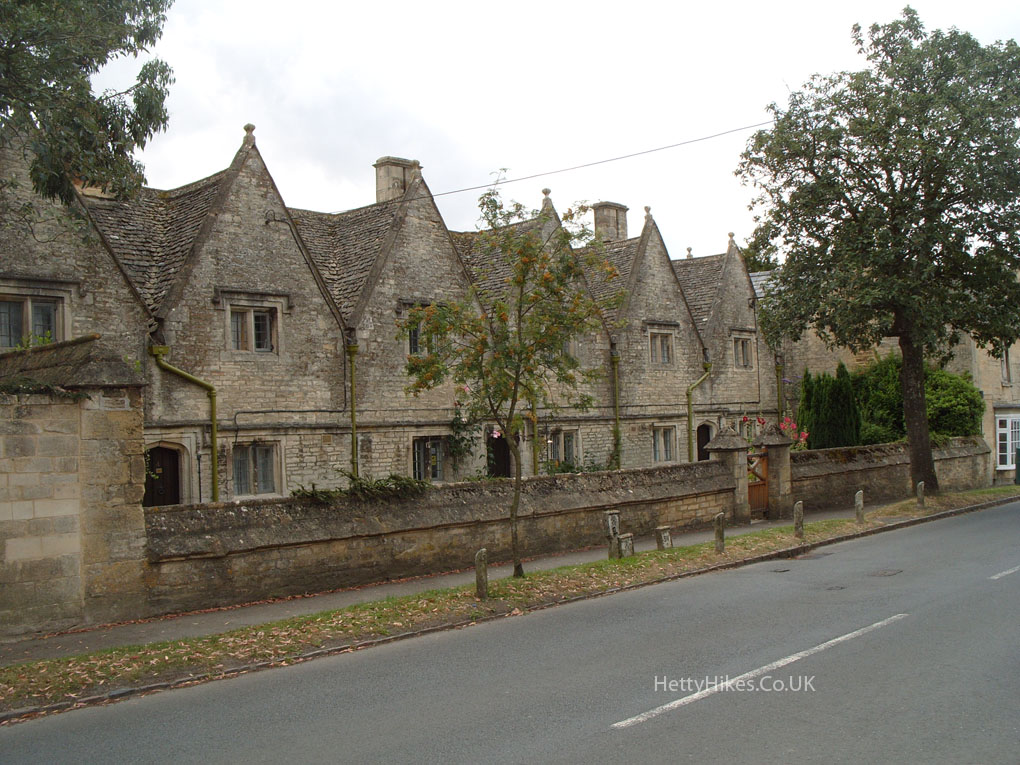 The workhouse (1836) with its chapel (left) has 4 wings and housed 200 paupers. It became a hospital, and is now a care home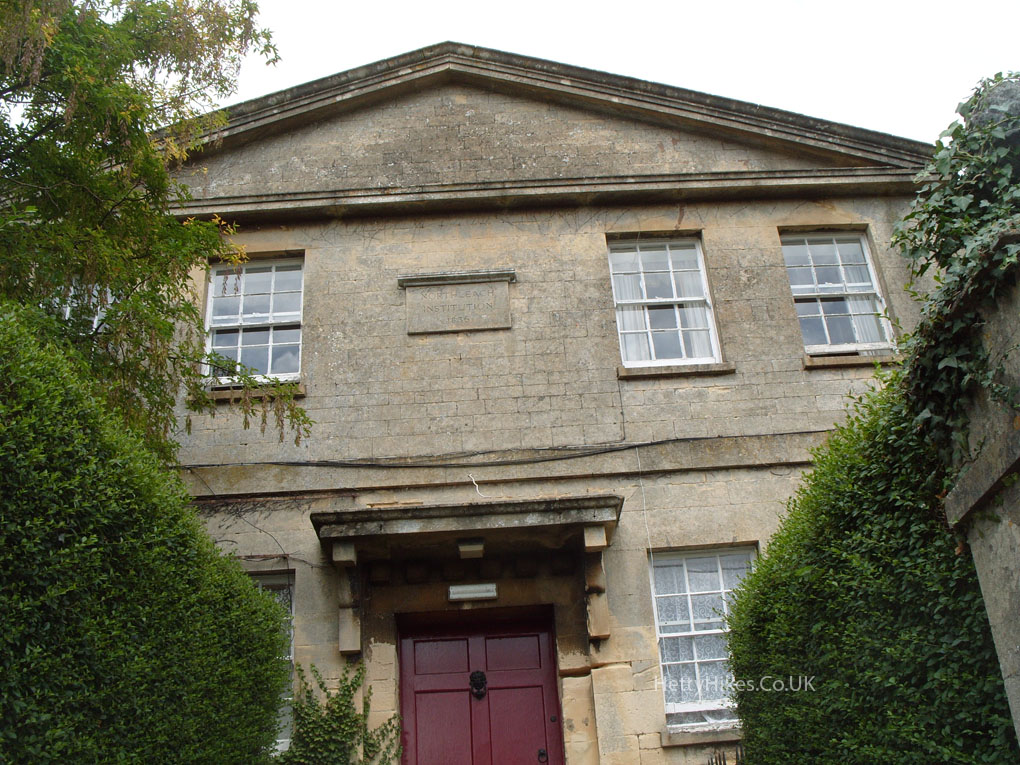 This was a surprise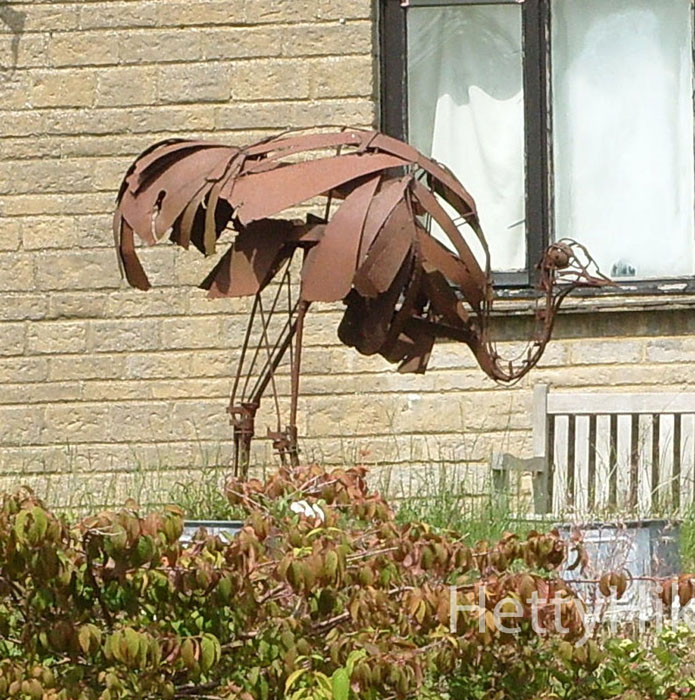 All images on the website copyright of HettyHikes.co.uk