Tenerife                                                    Photos by Hetty
28th February 2018         3.2 miles  2hr 20 mins                          Map of walk
We walked from Puerto de la Cruz westward along the coast. We weren't sure how far we could go, as it was so windy, but we were able to do the whole walk we had planned.
Near our apartment was this small castle – Castello de Felipe.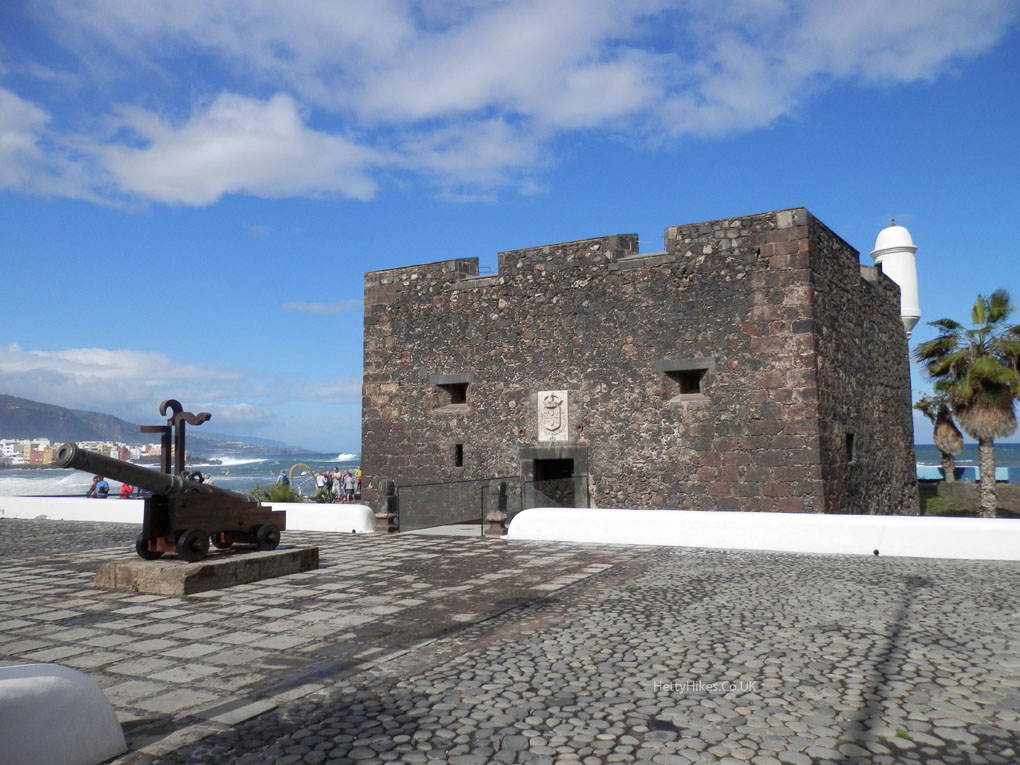 Like many of the beaches, Playa Jardin has black sand.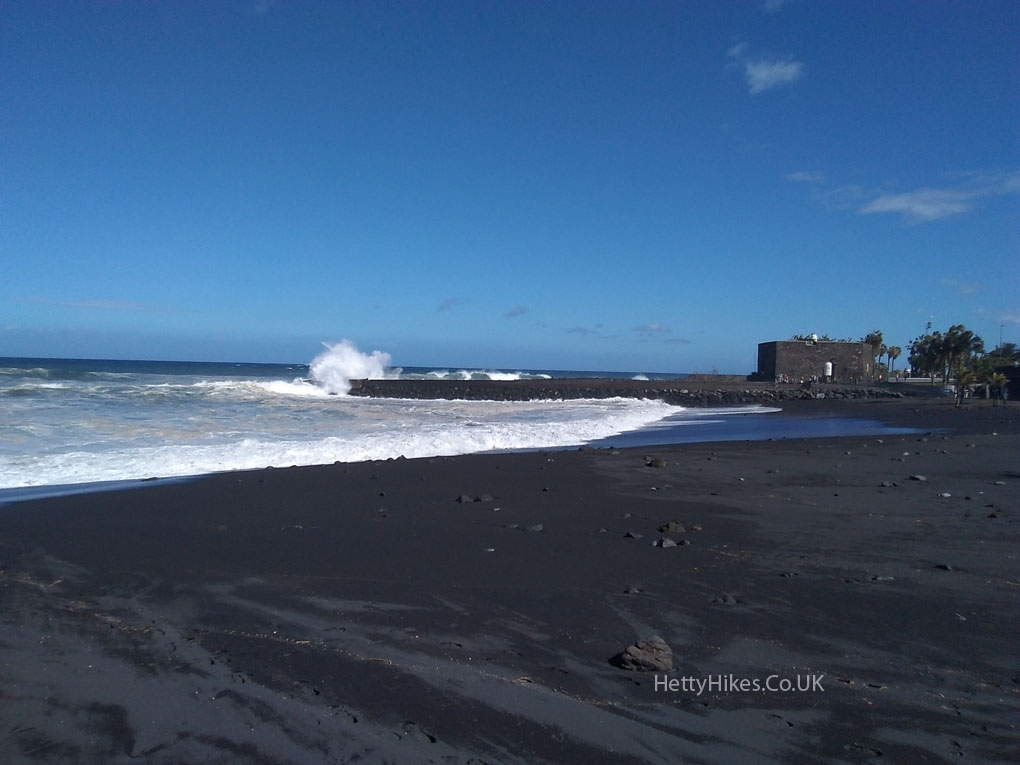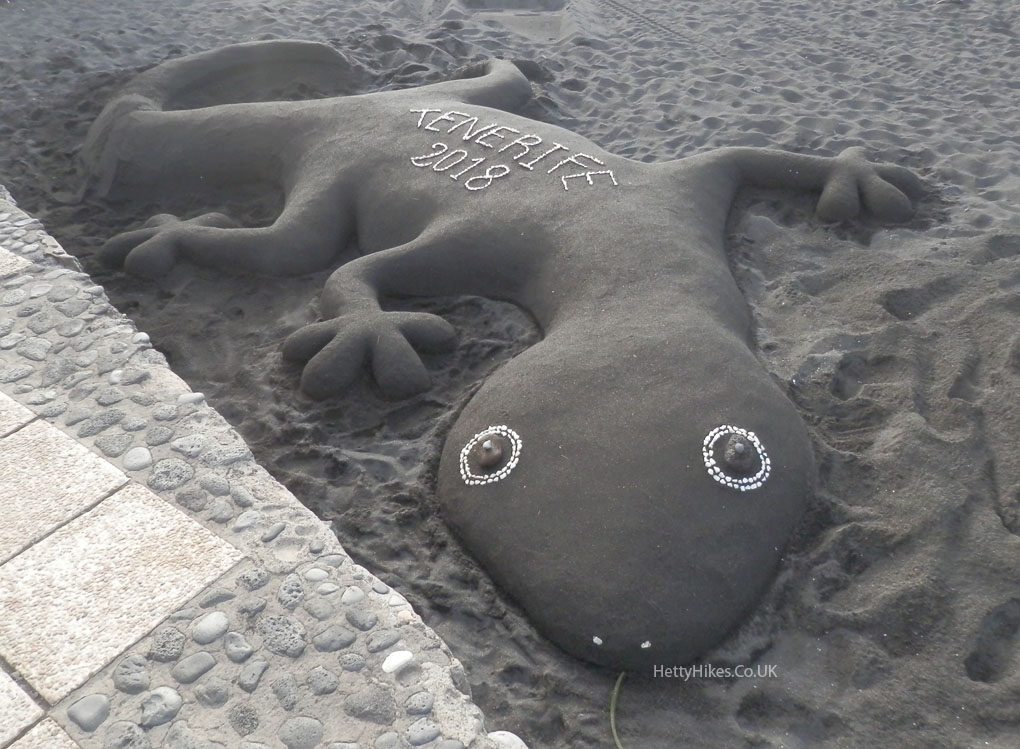 Behind the beach are gardens of cacti and palm trees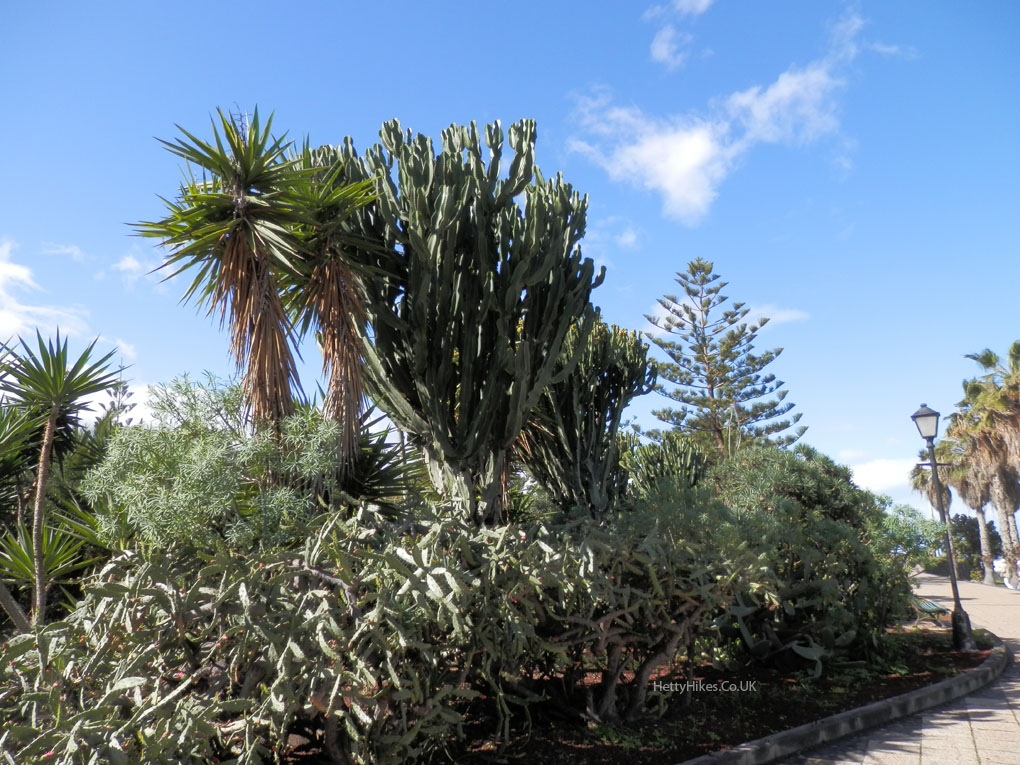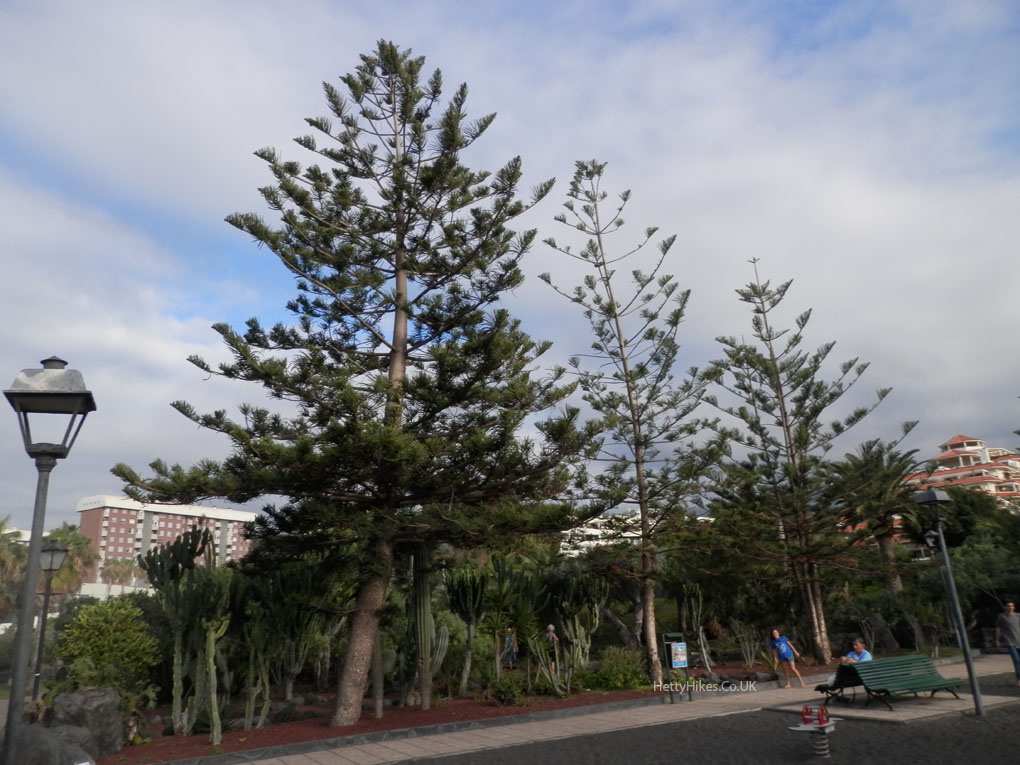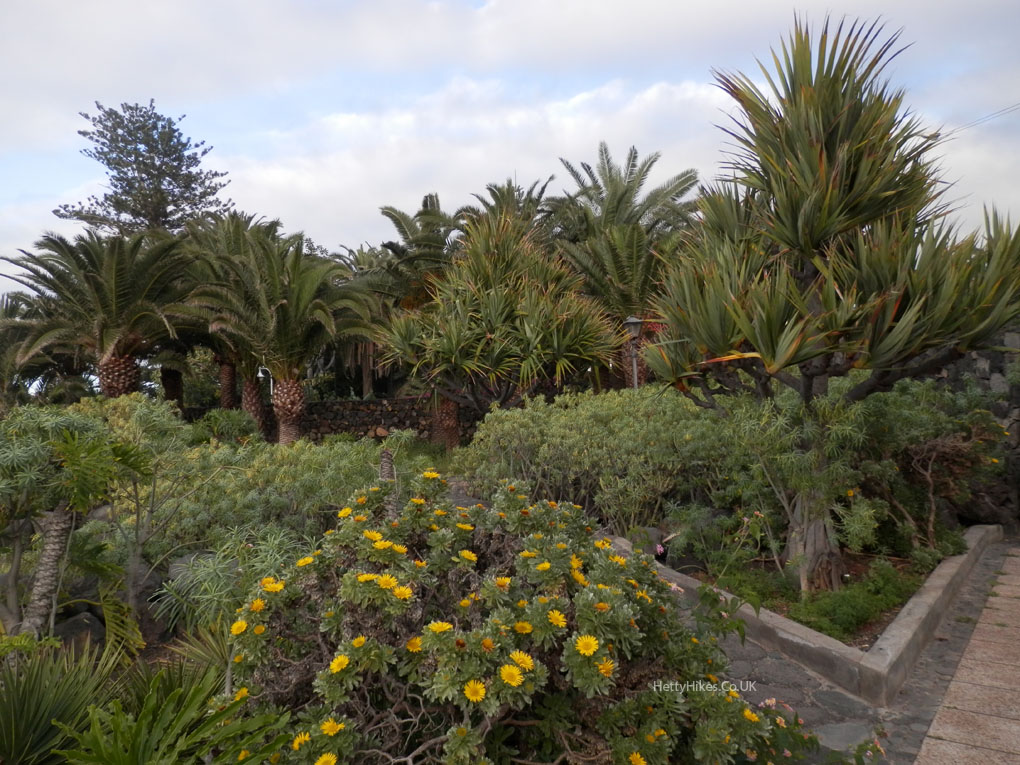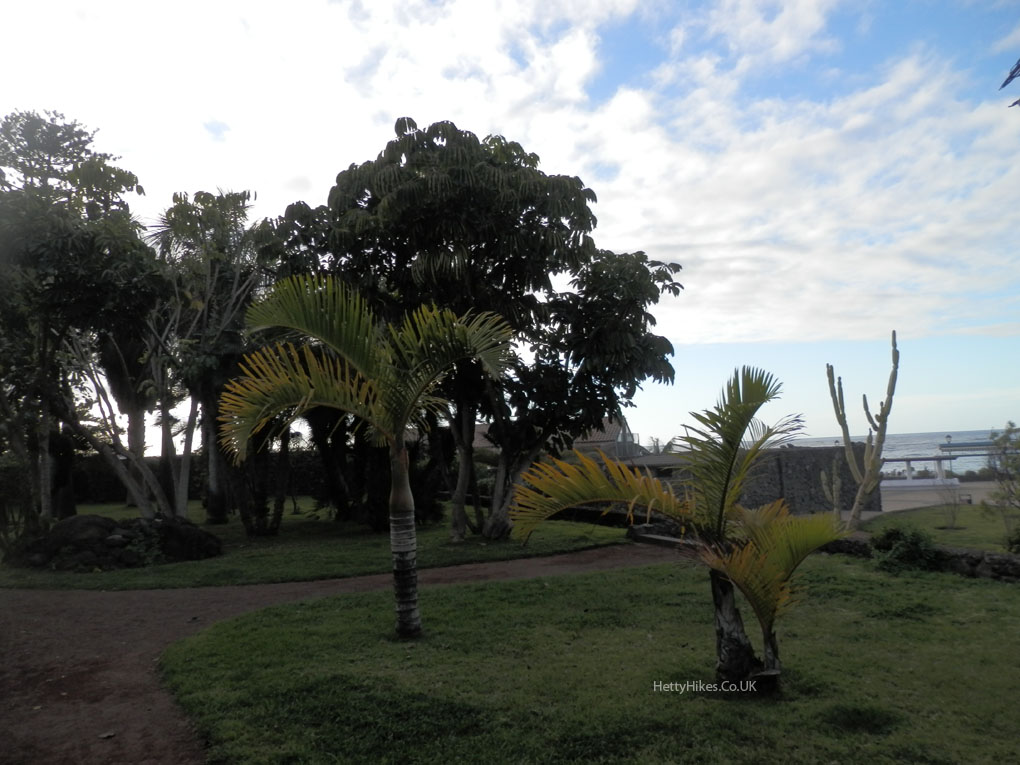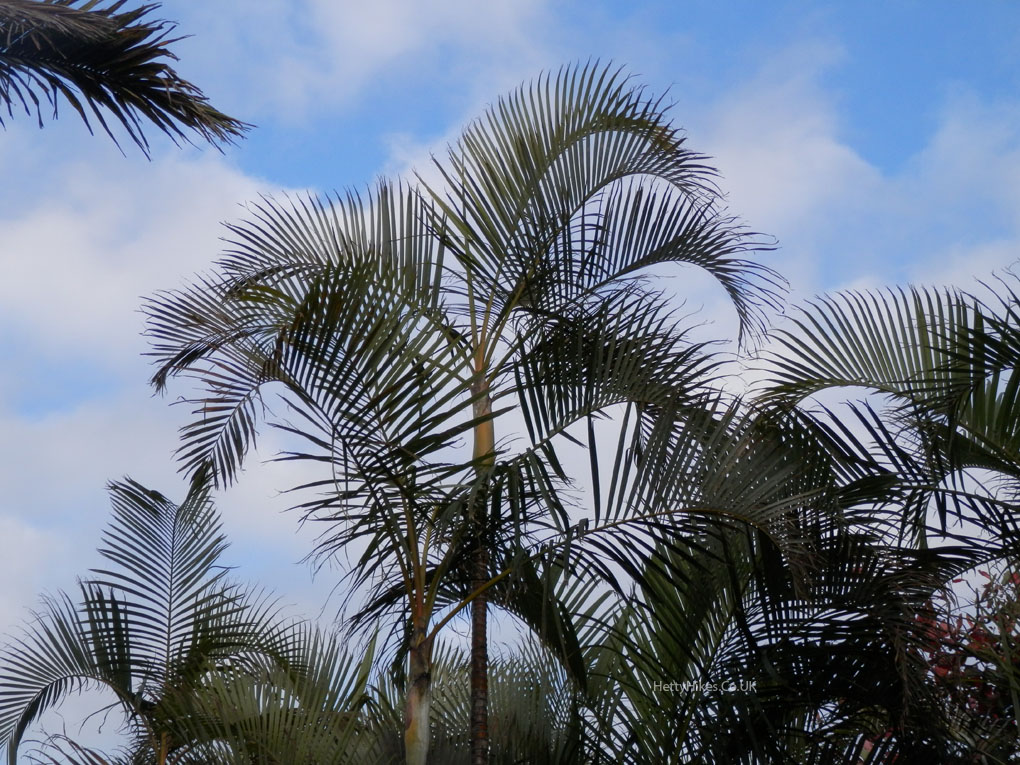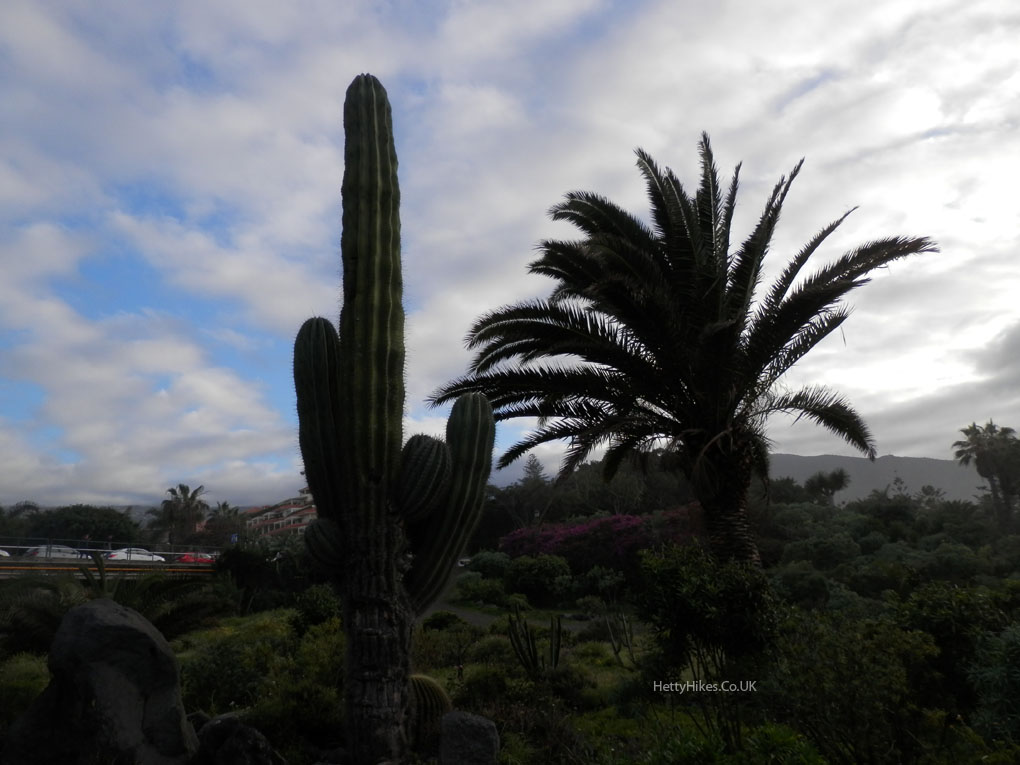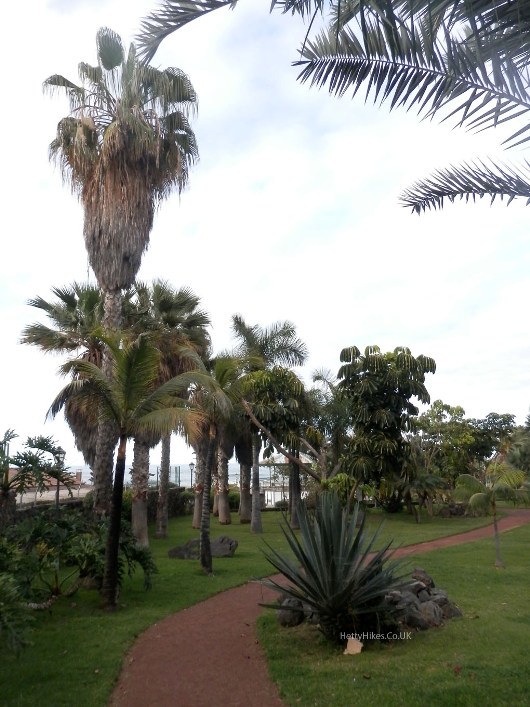 Looking towards Punta Brava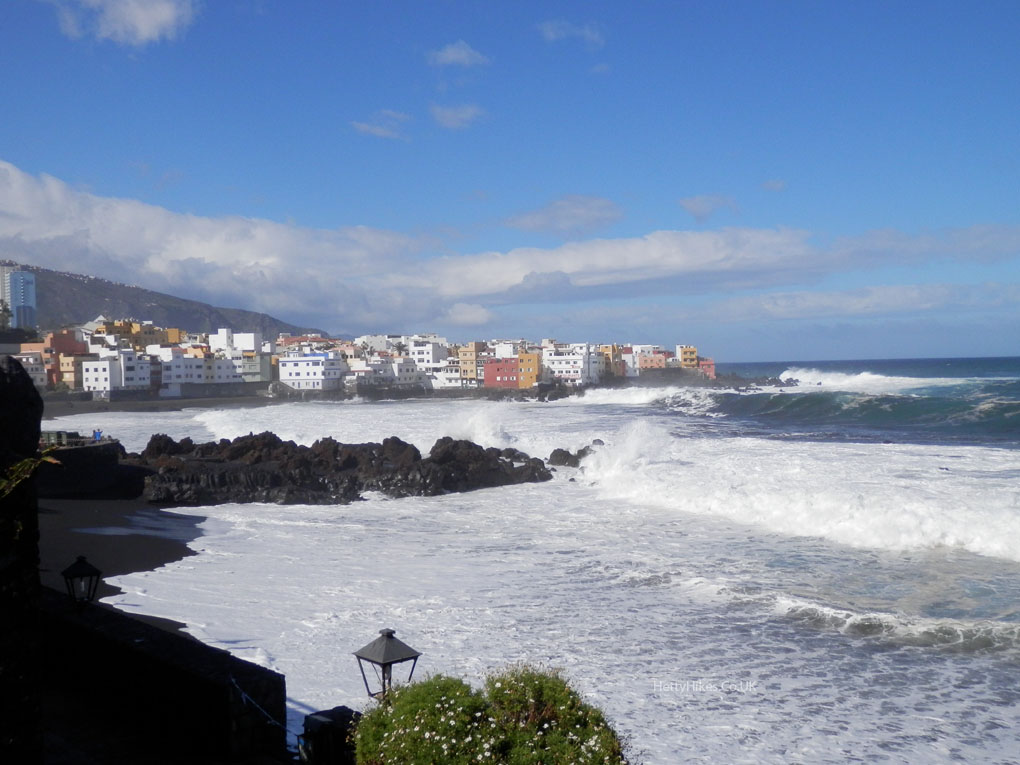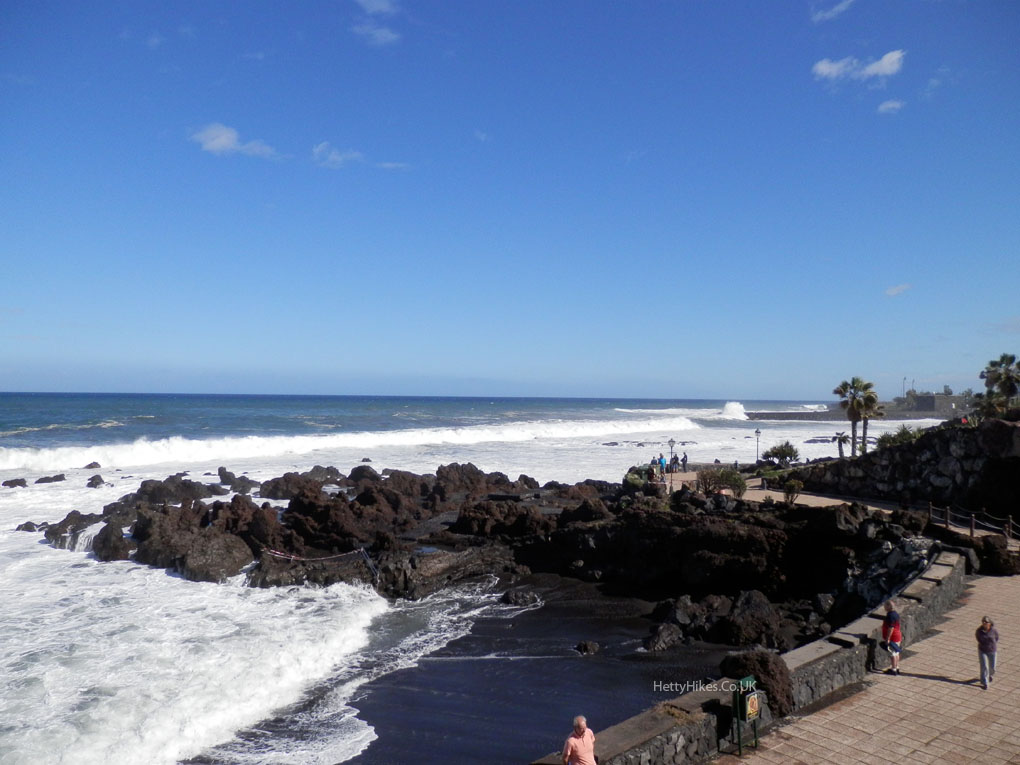 It was very windy so the waves were crashing against the rocks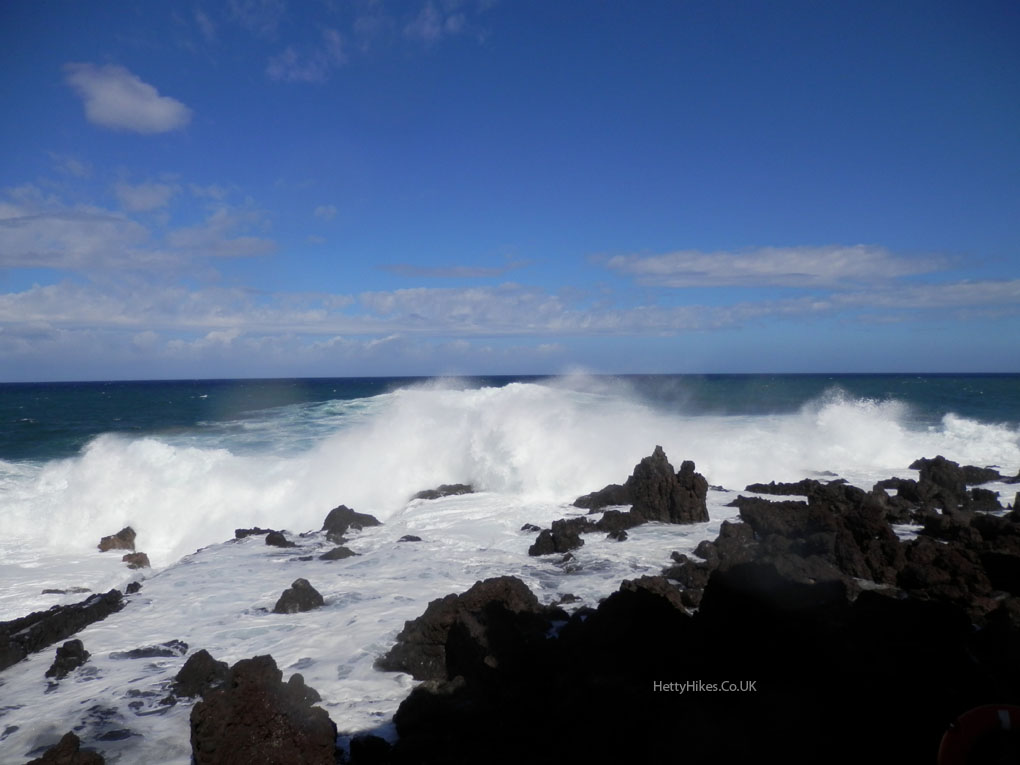 Typical architecture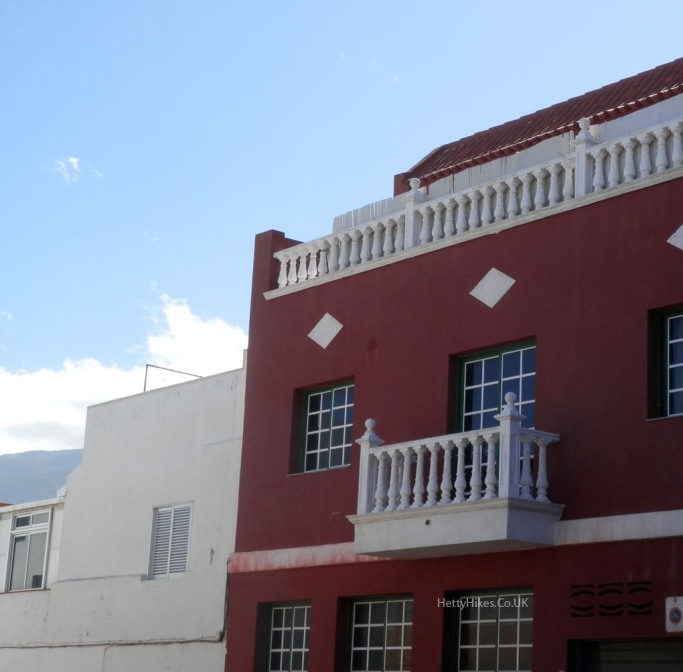 Looking back to Punta Brava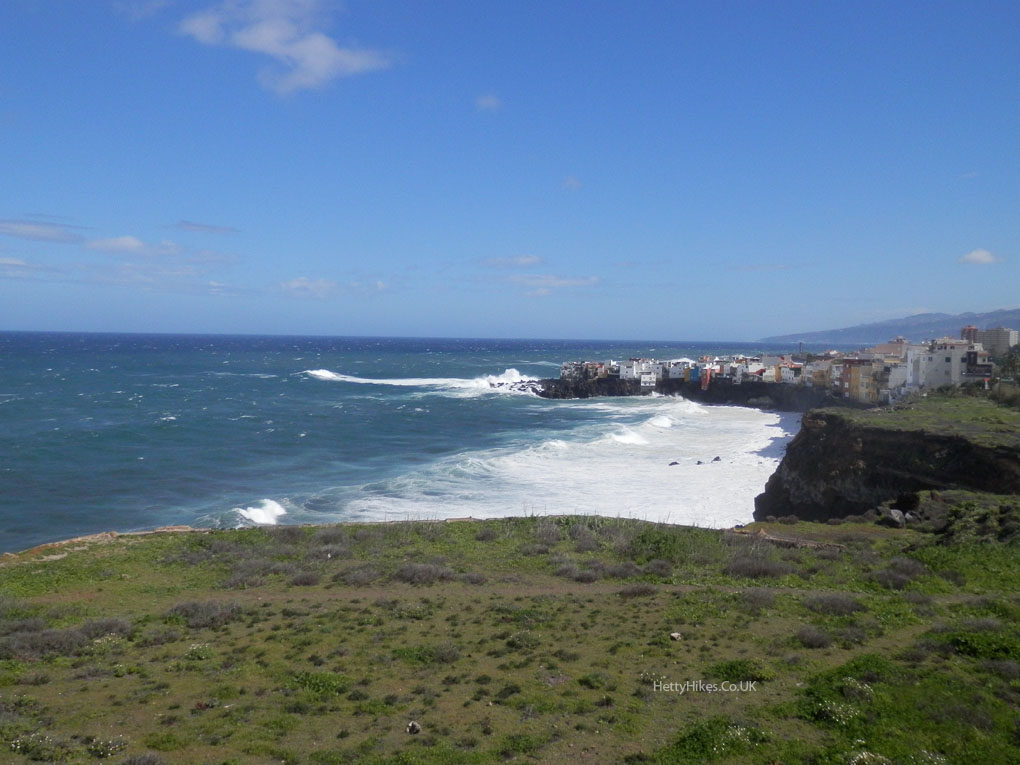 Playa De Los Roques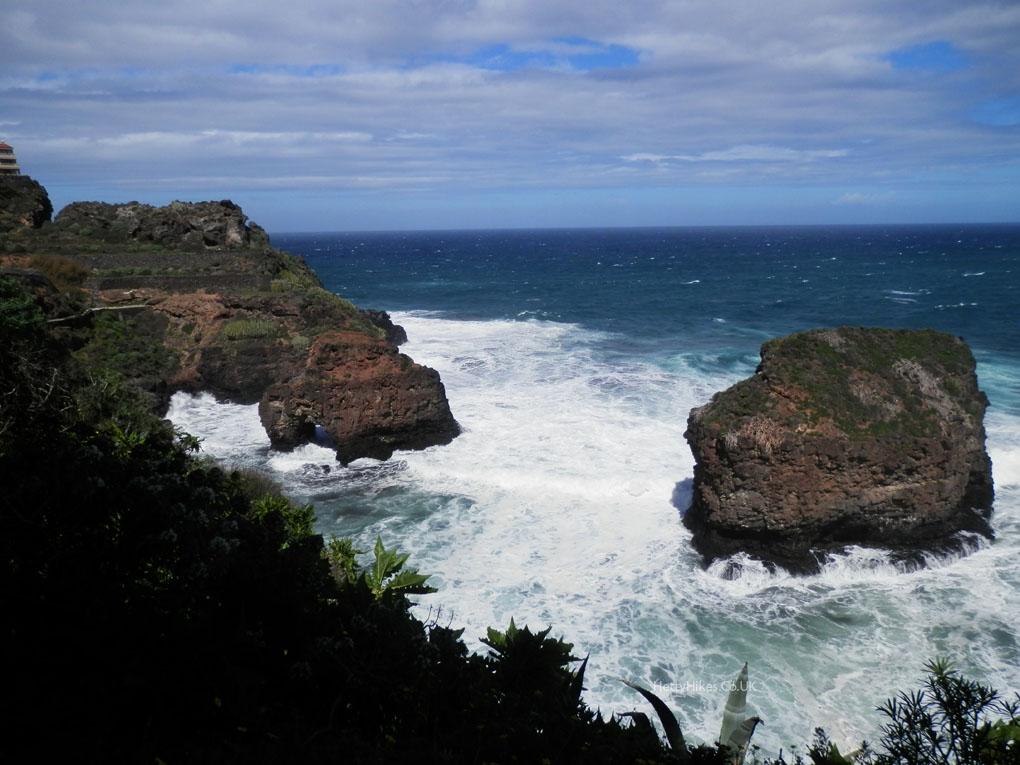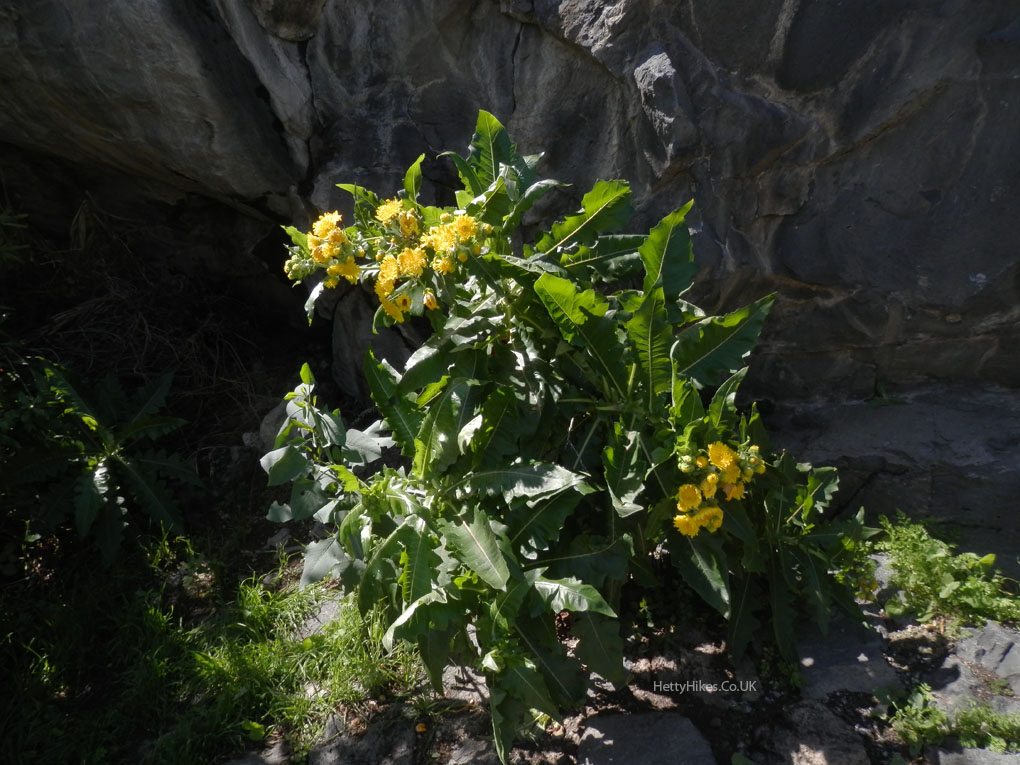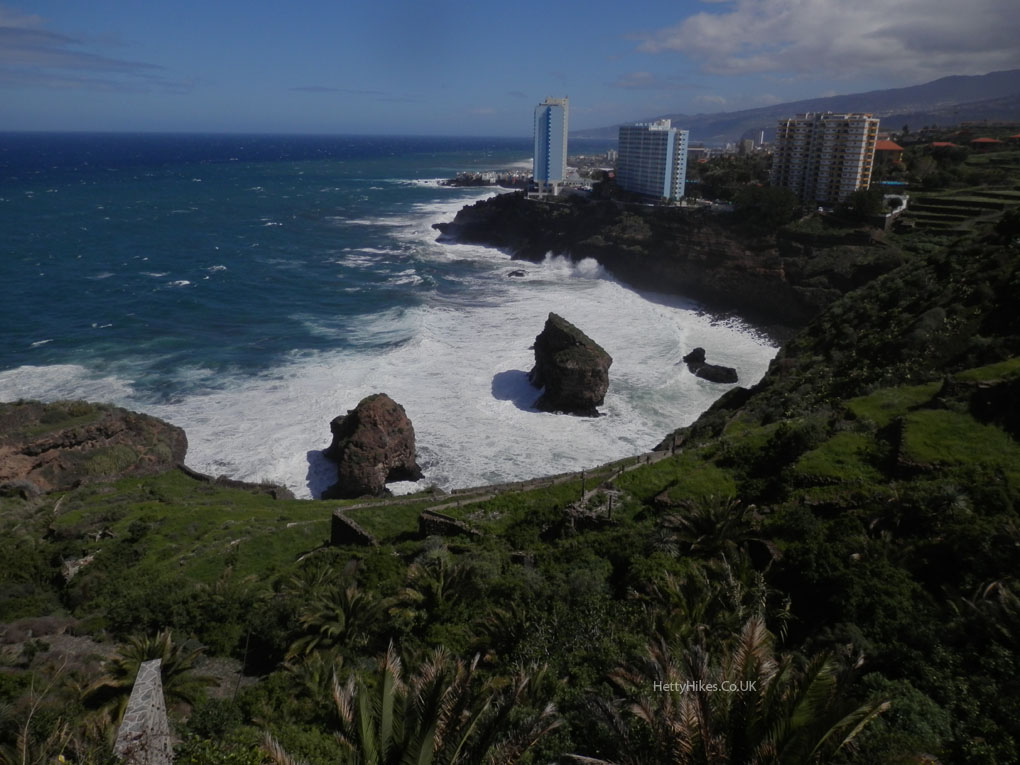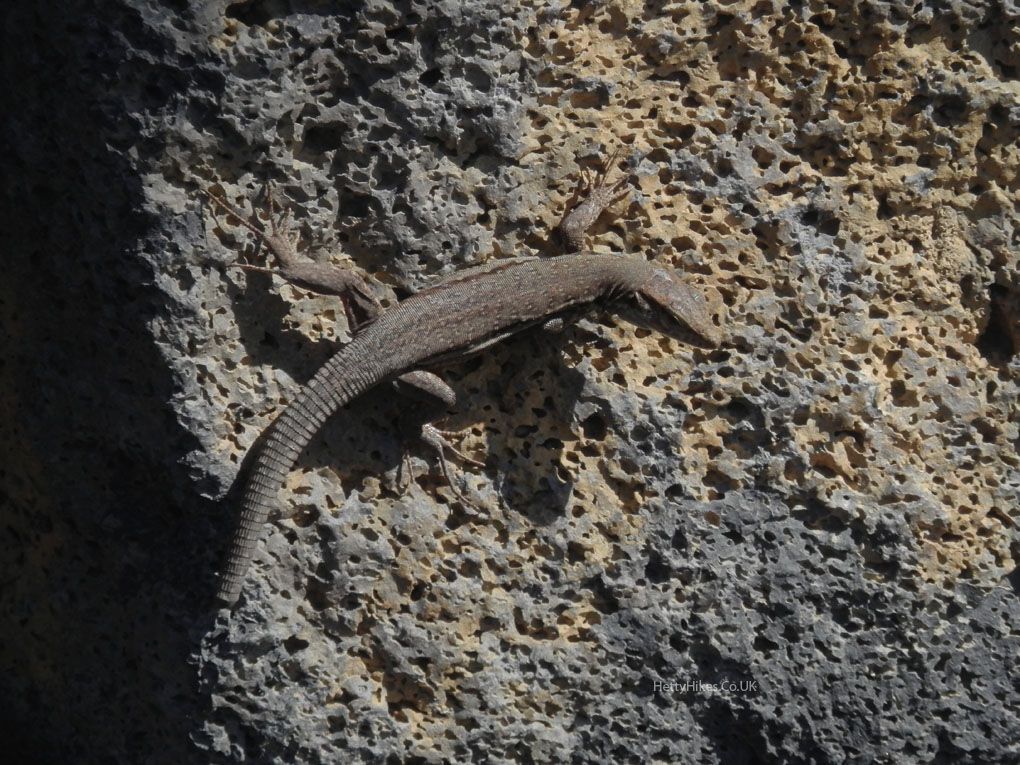 Ruins of the old pumping station, La Gordejuela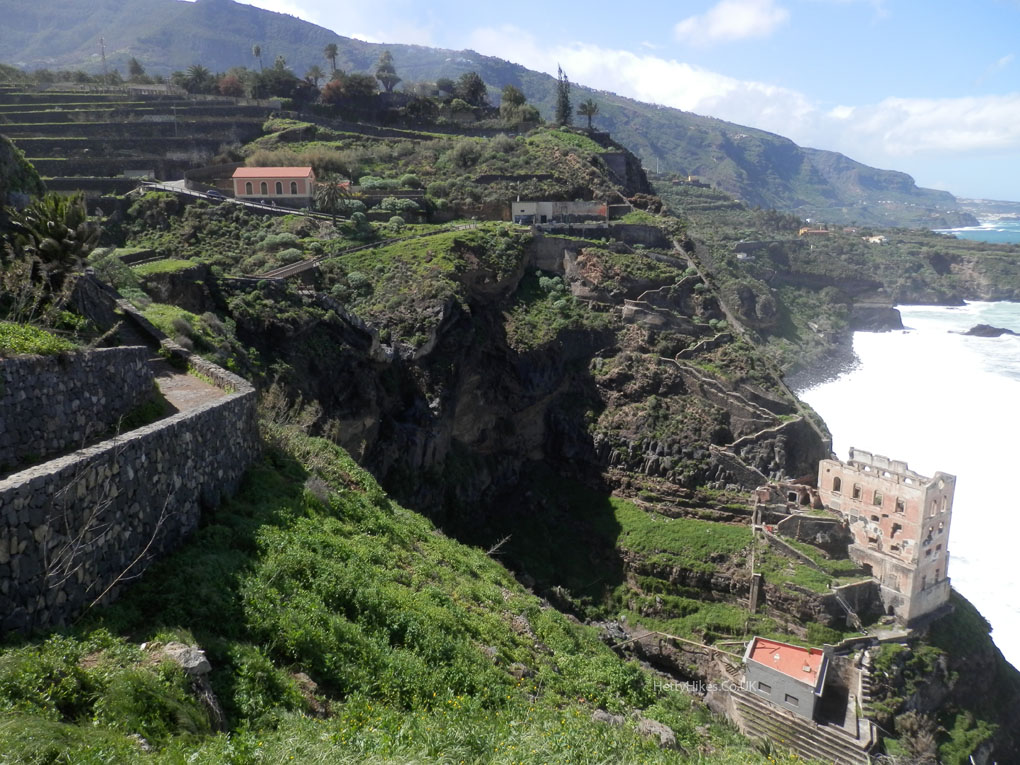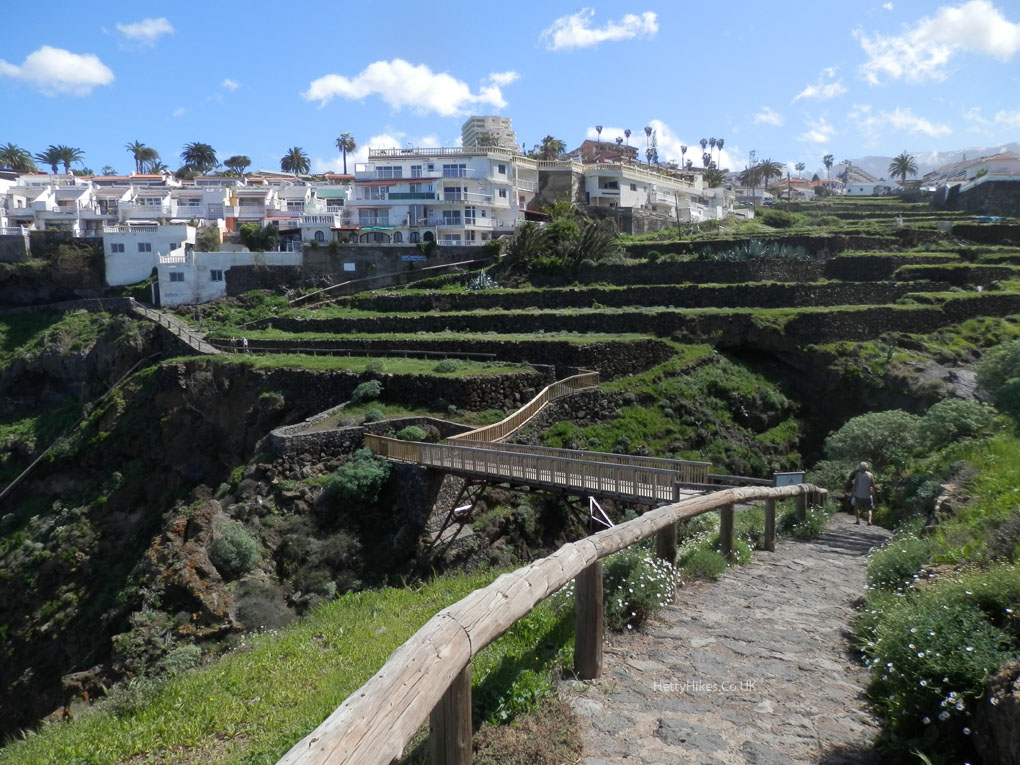 There are lots of ravines on Tenerife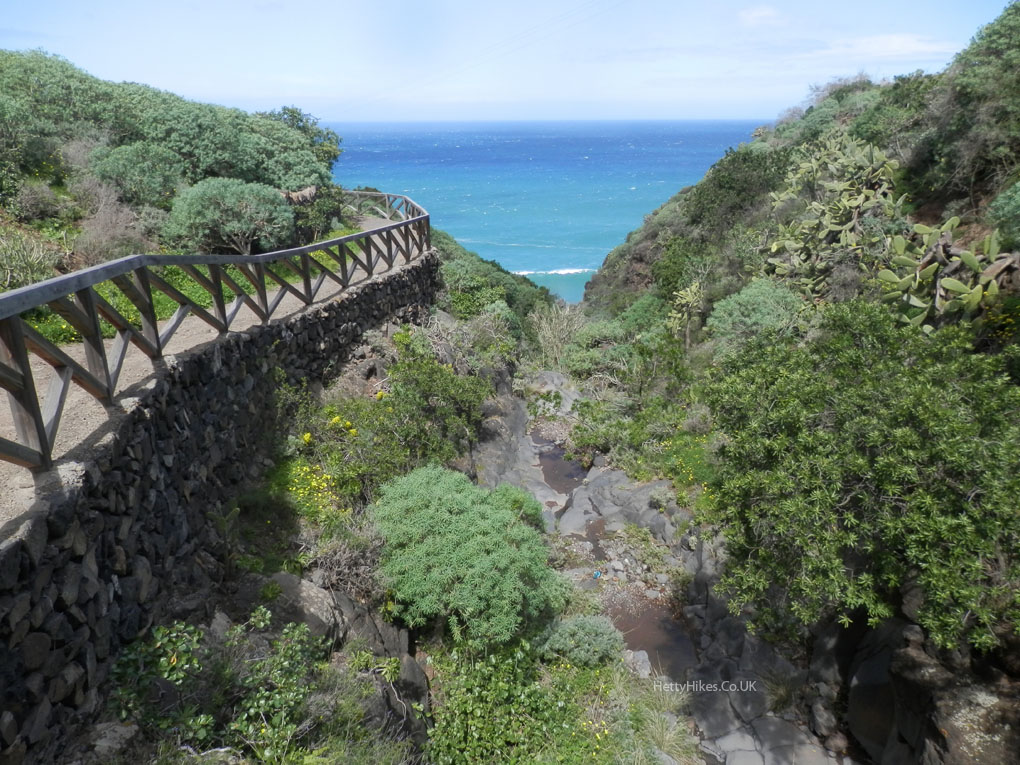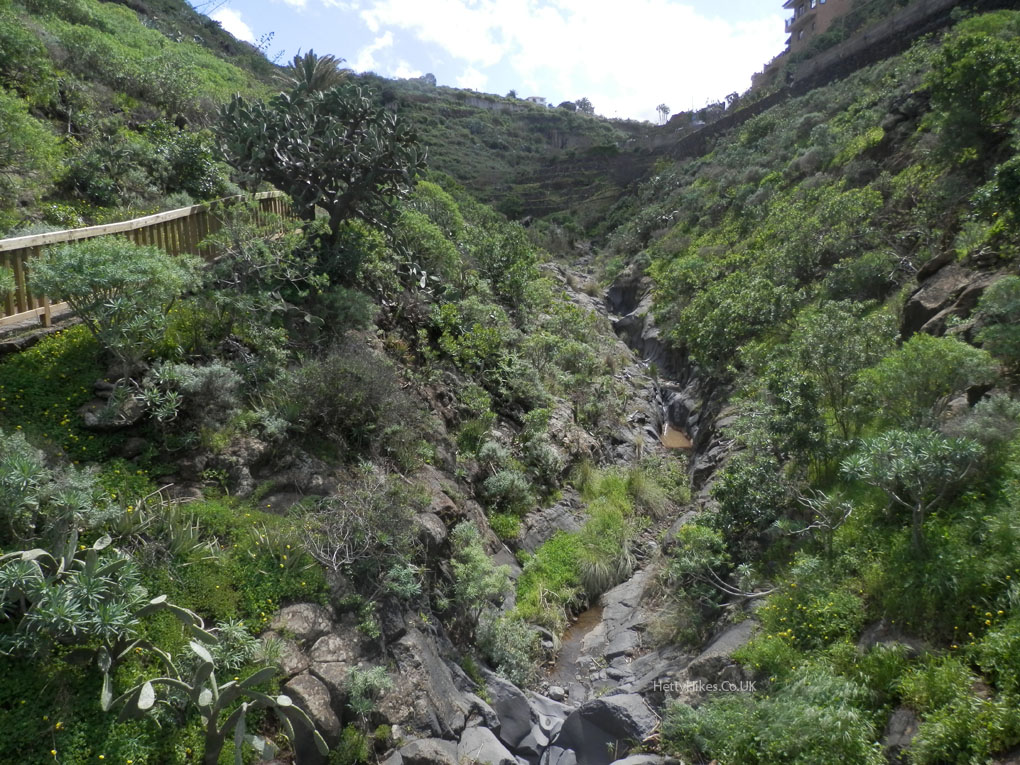 Fortin de San Fernando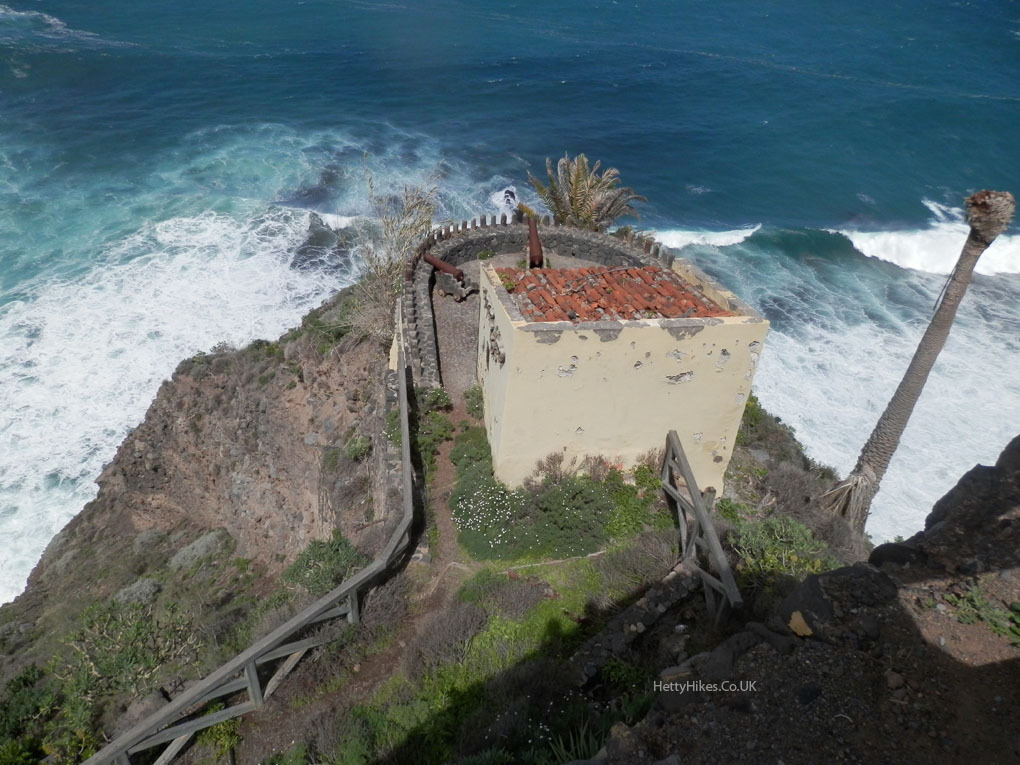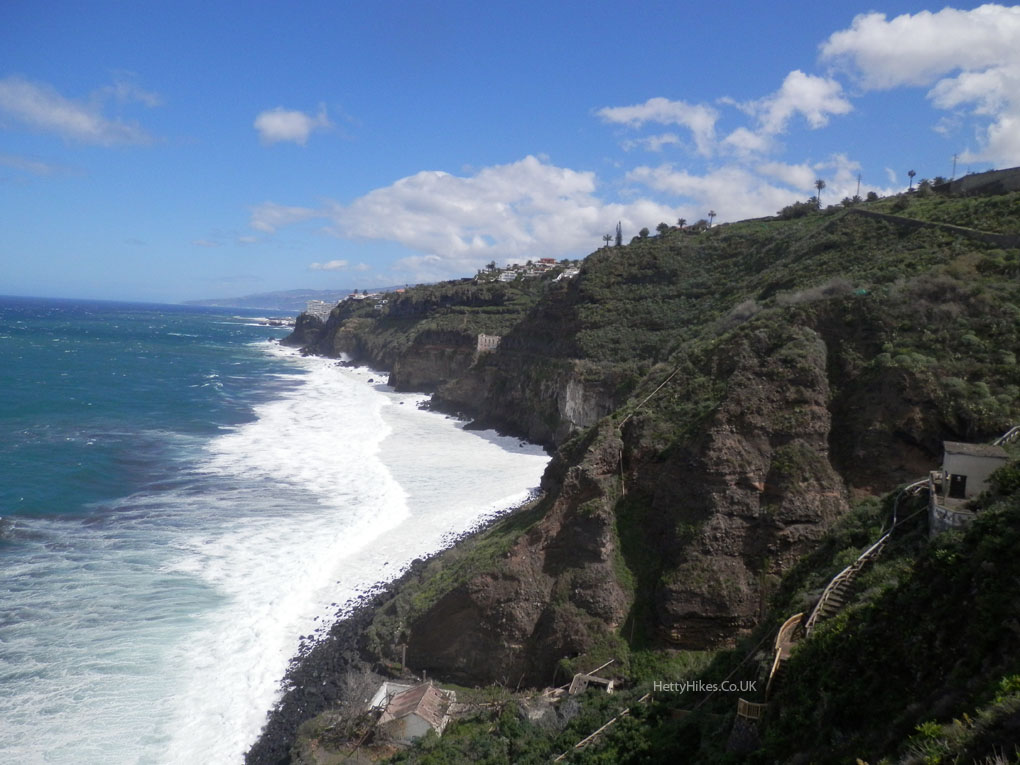 We ended at the San Pedro viewpoint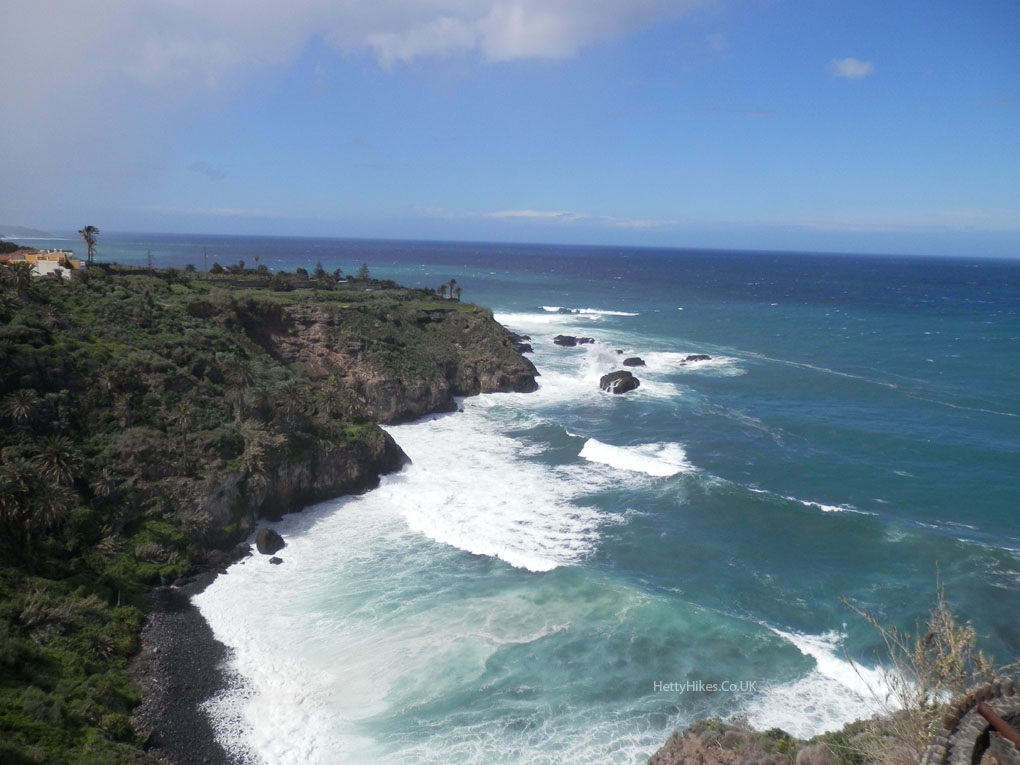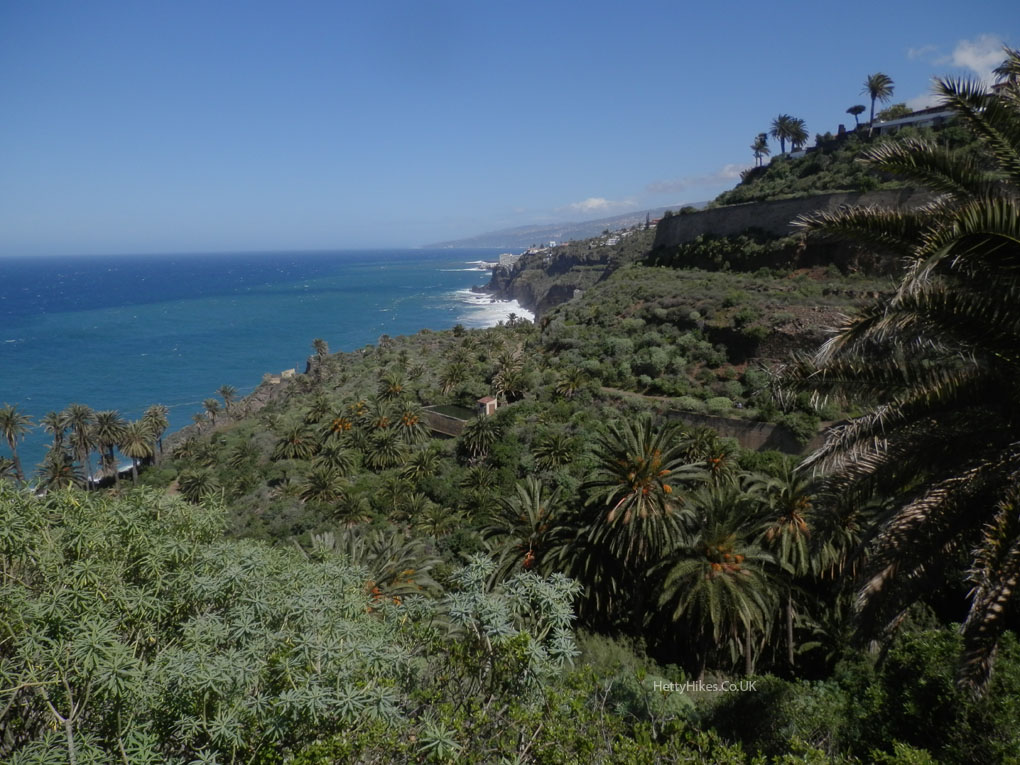 Next – La Caldera to Aguamansa
All images on the website copyright of HettyHikes.co.uk