North-east Italy

September 6th 2016                                           Photos by Hetty
We went to Venice and used waterbuses out to the islands. They have been inhabited from 453AD, when Attila the Hun destroyed towns on the mainland
Burano
We landed on Mazzorbo and walked round to Burano, the island famous for lace making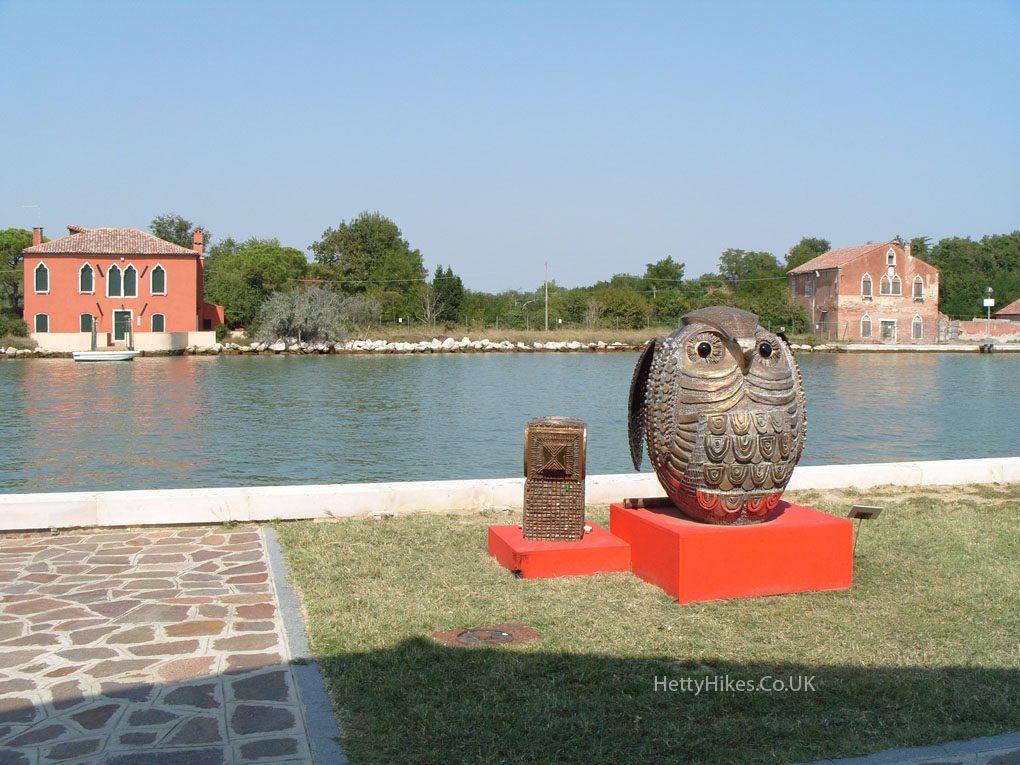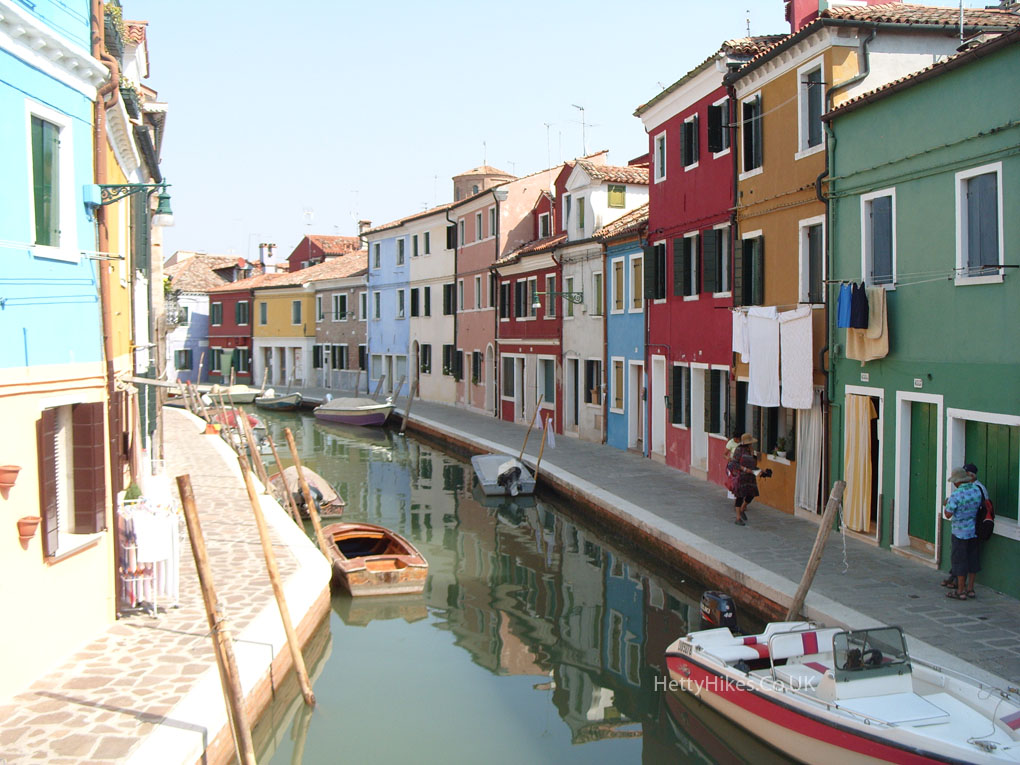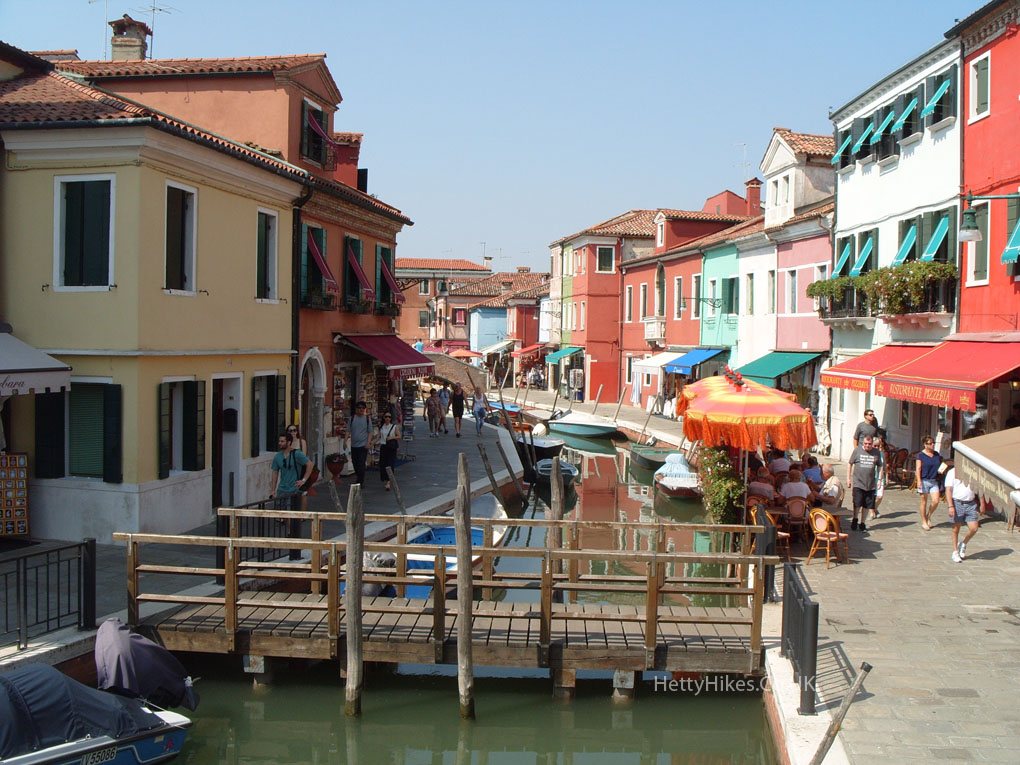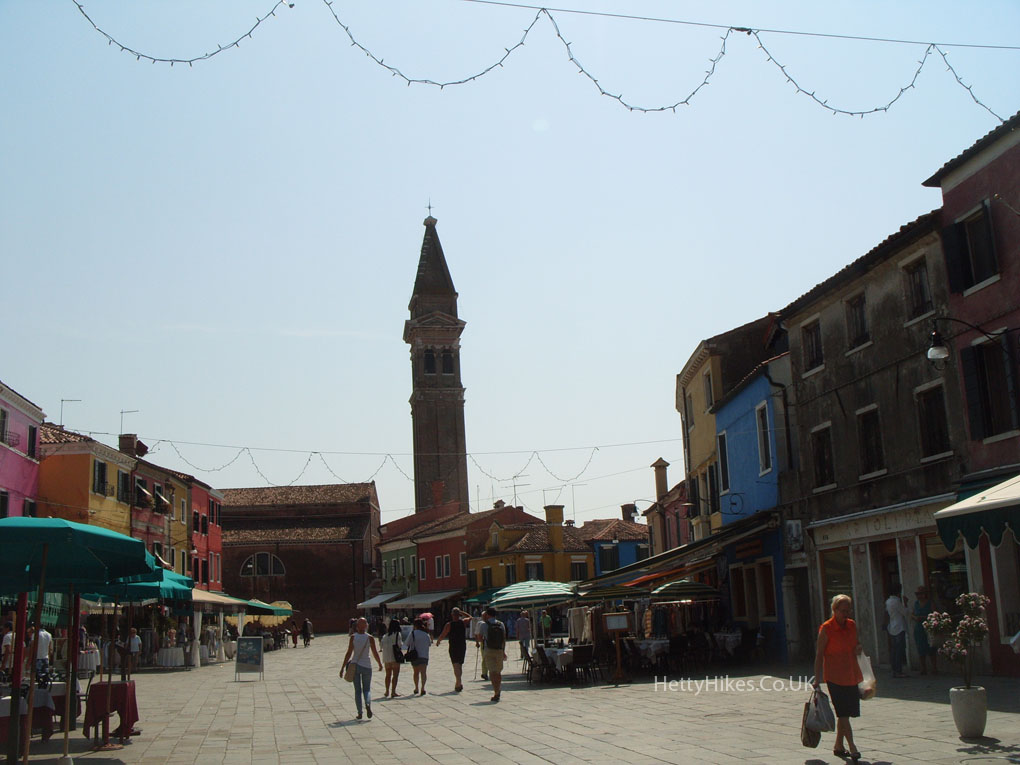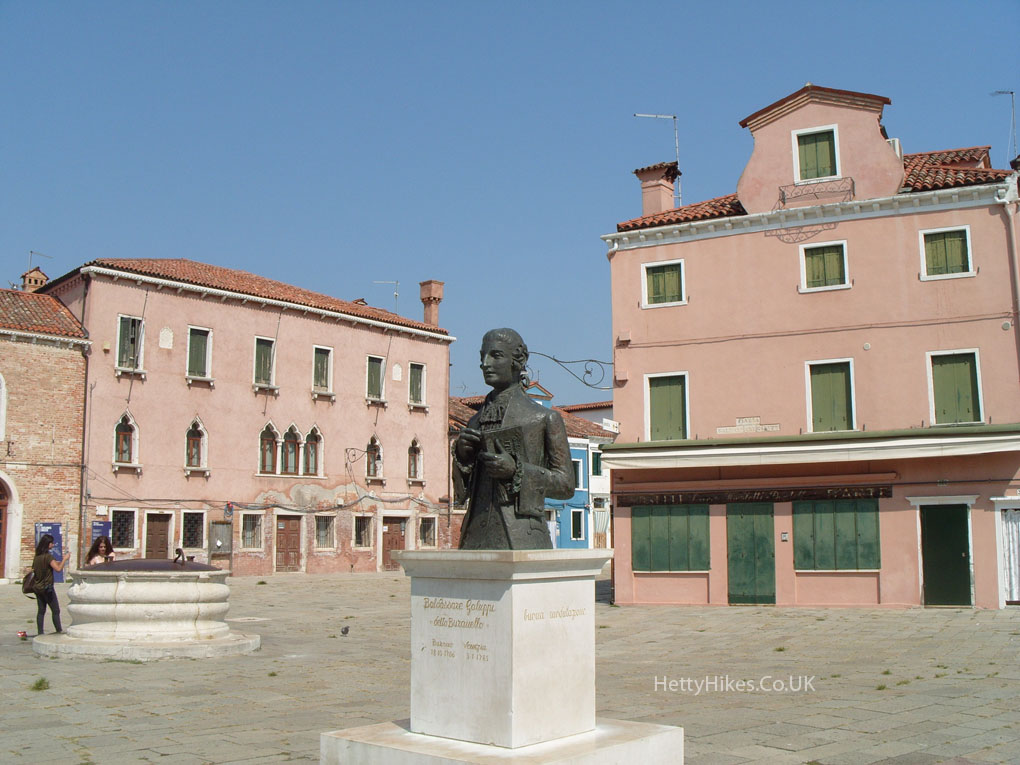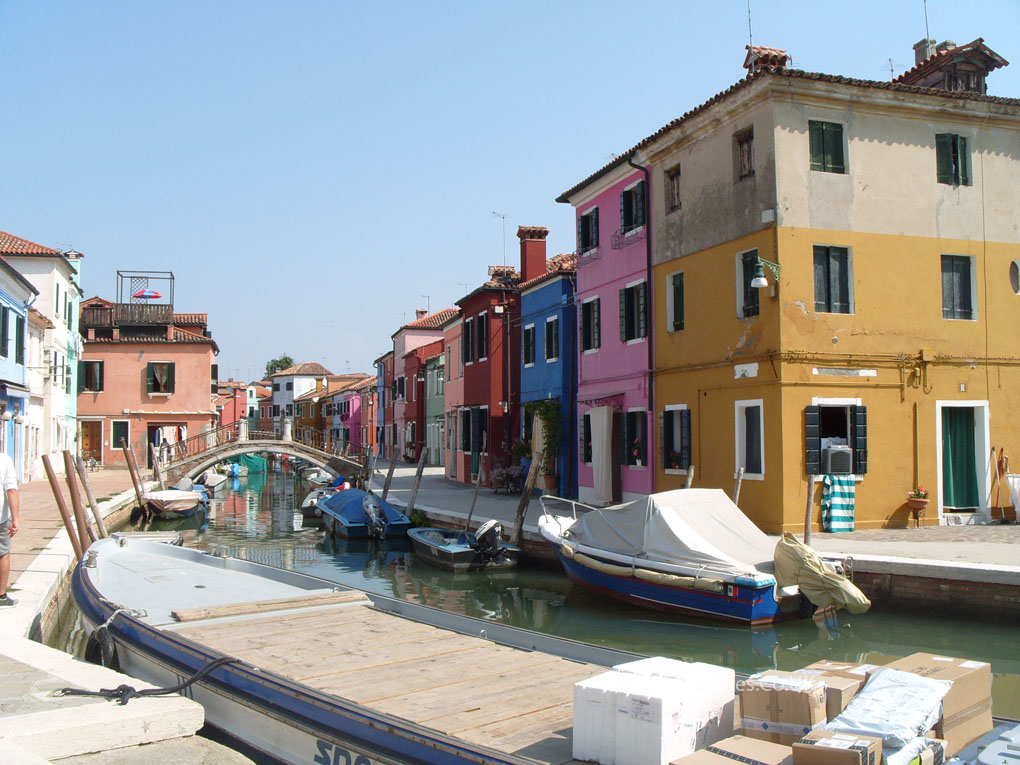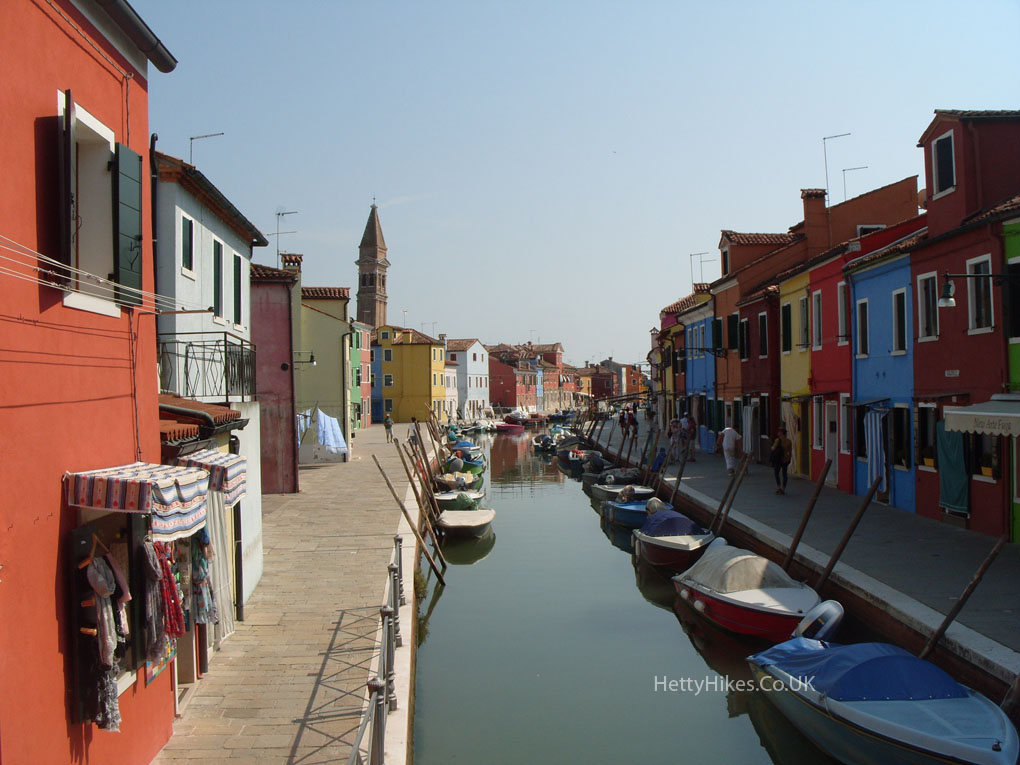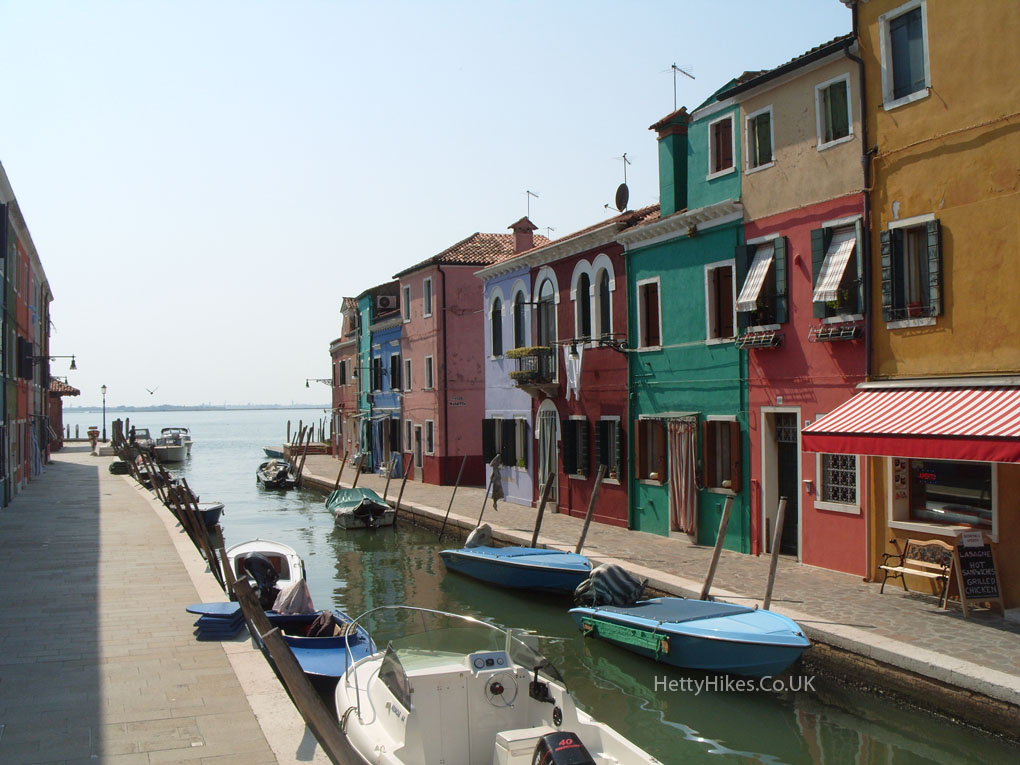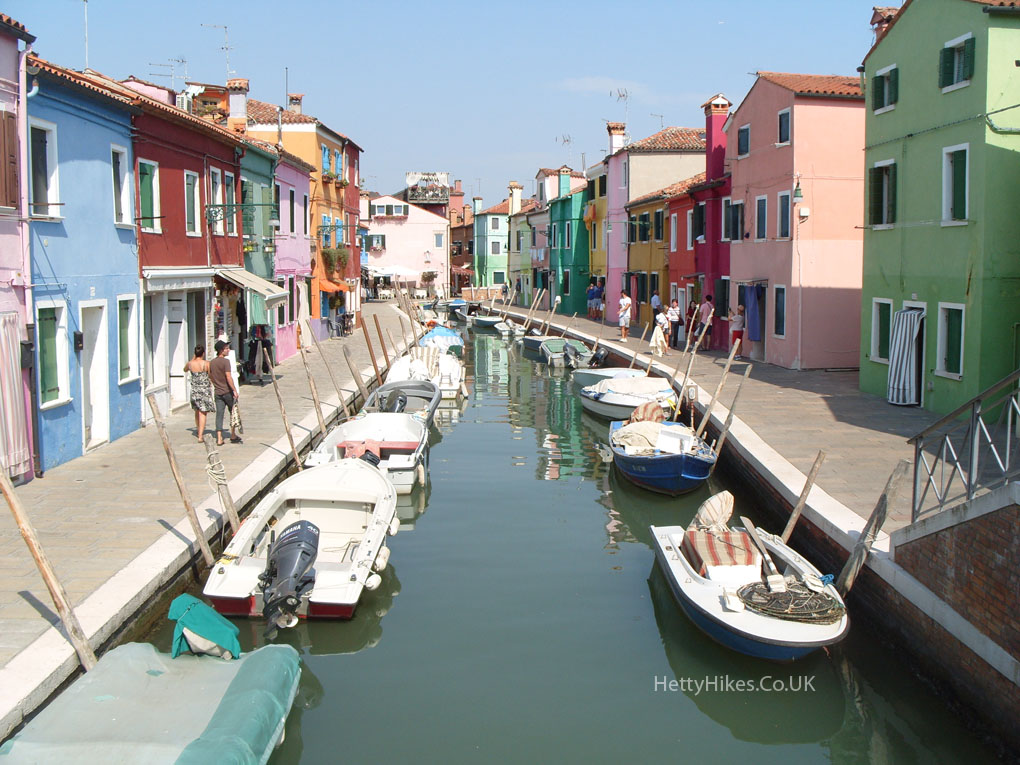 Murano
The island of glass makers. The glass factories were confined to Murano as they were a fire hazard, but also to protect their techniques. Murano glass is famous all over the world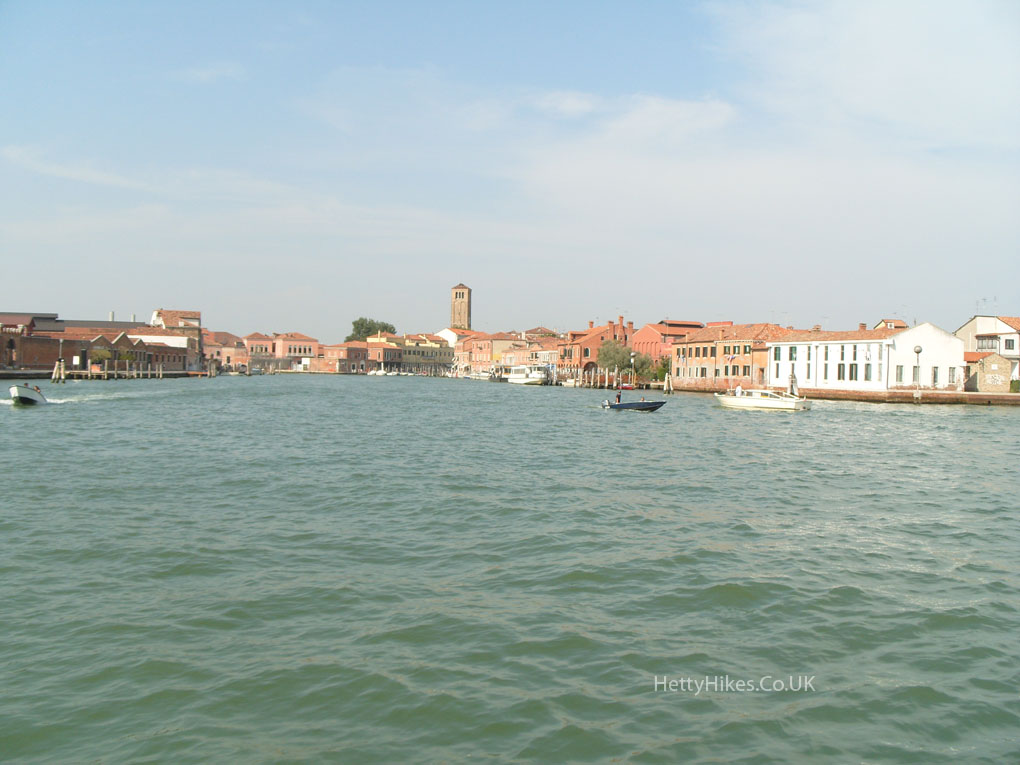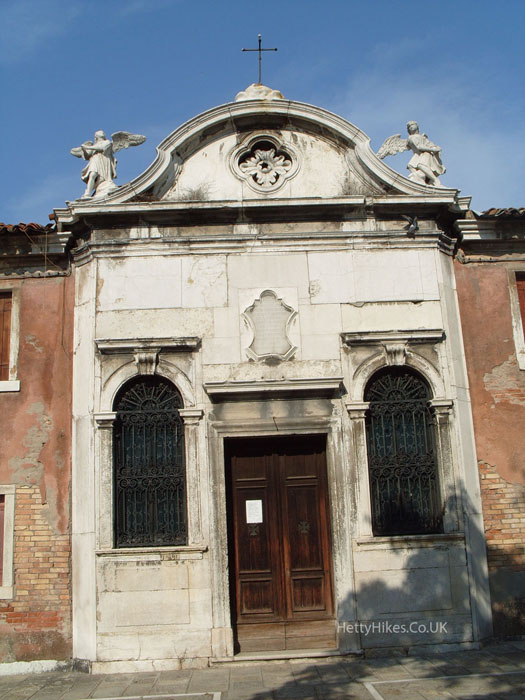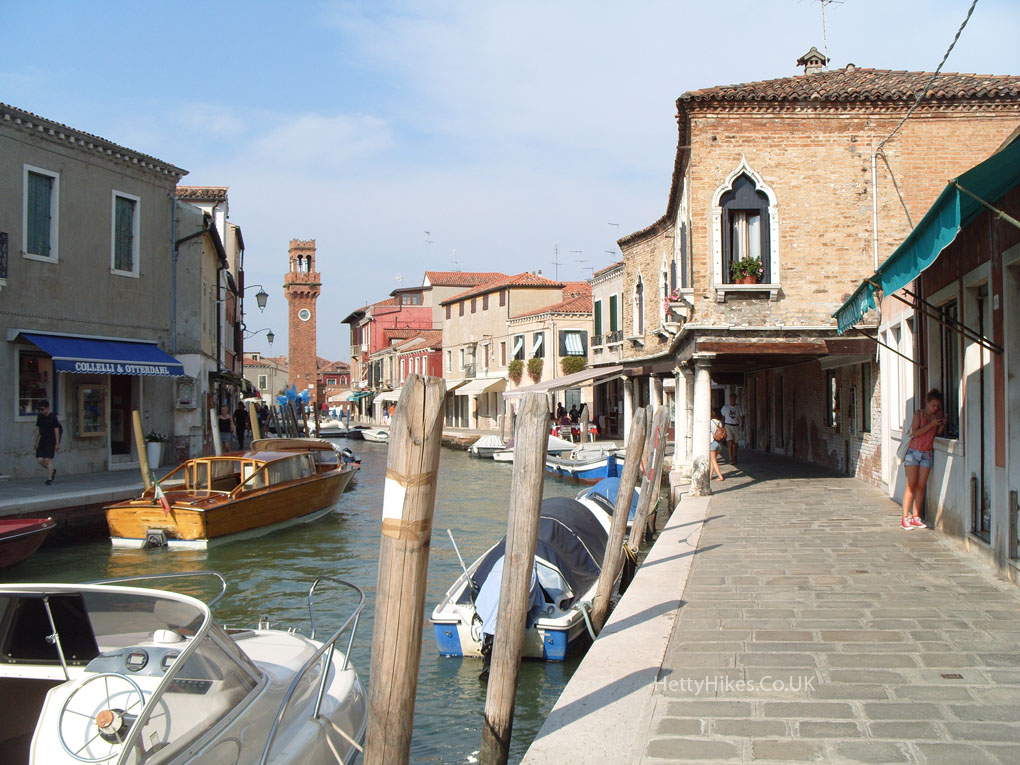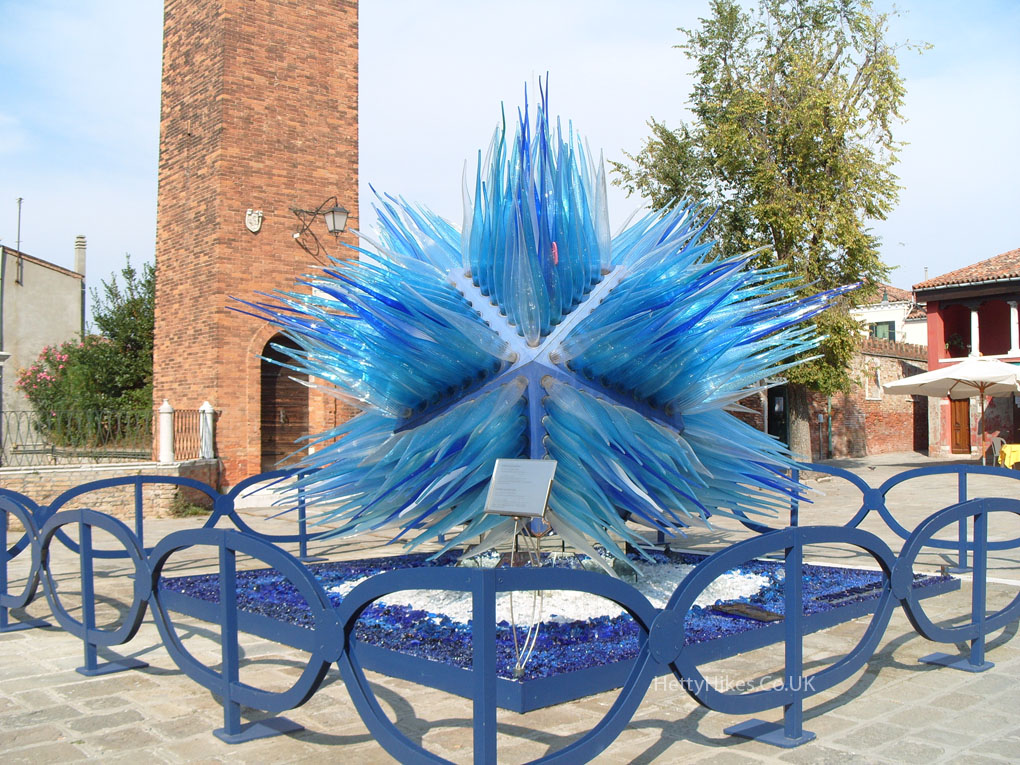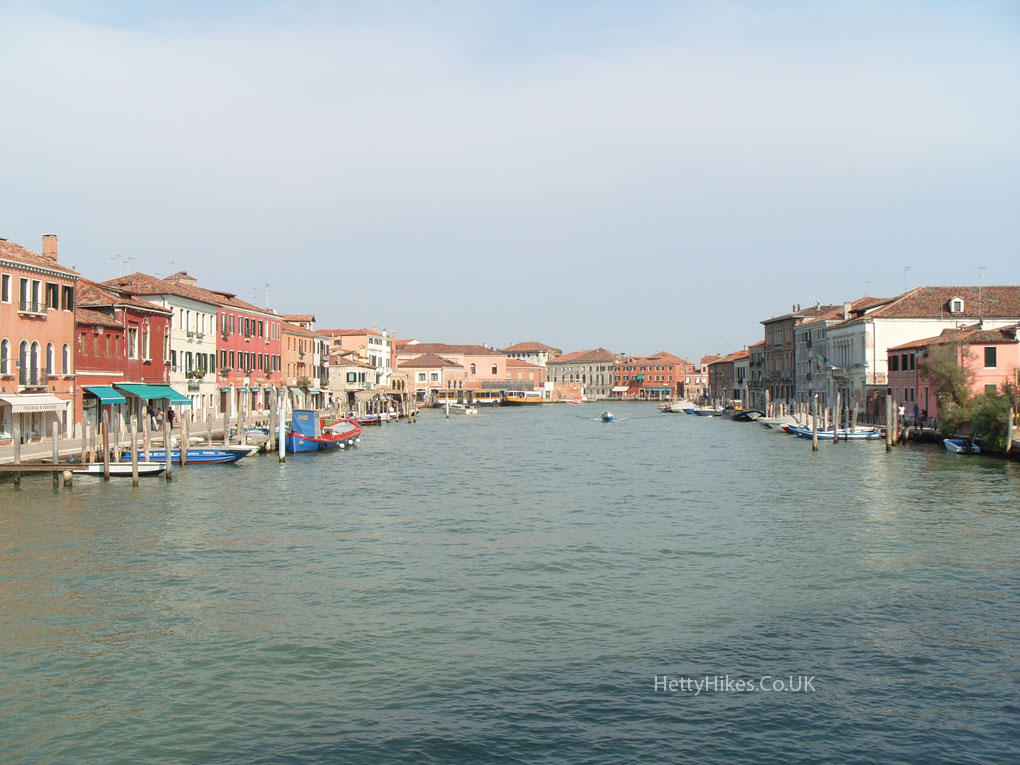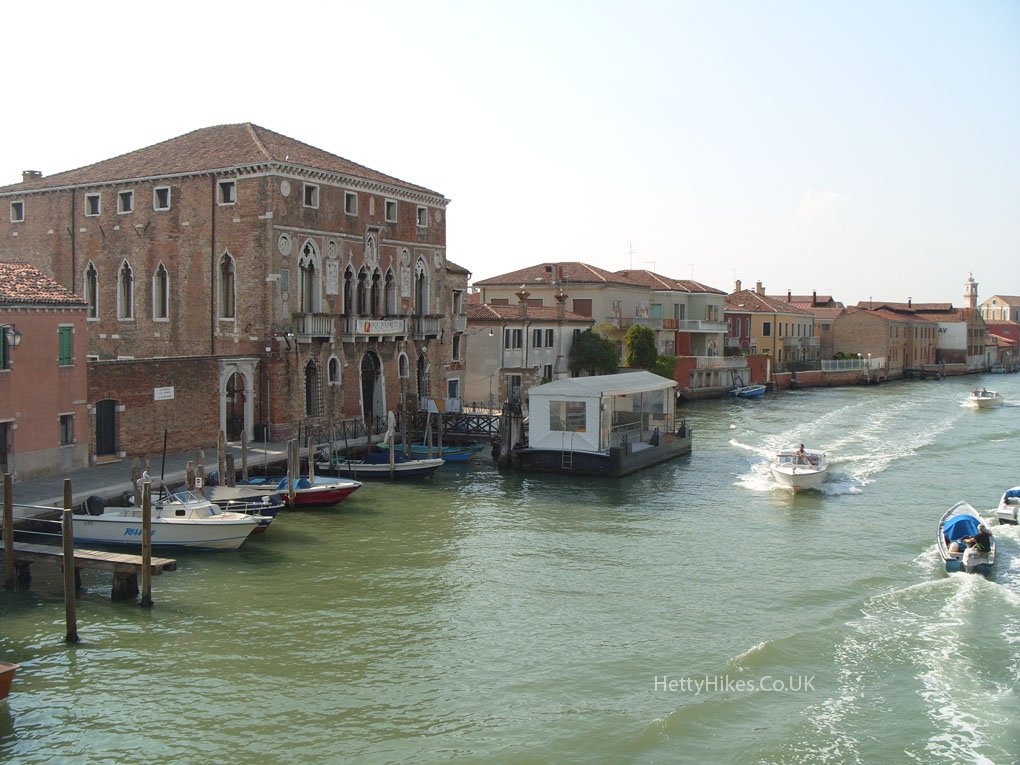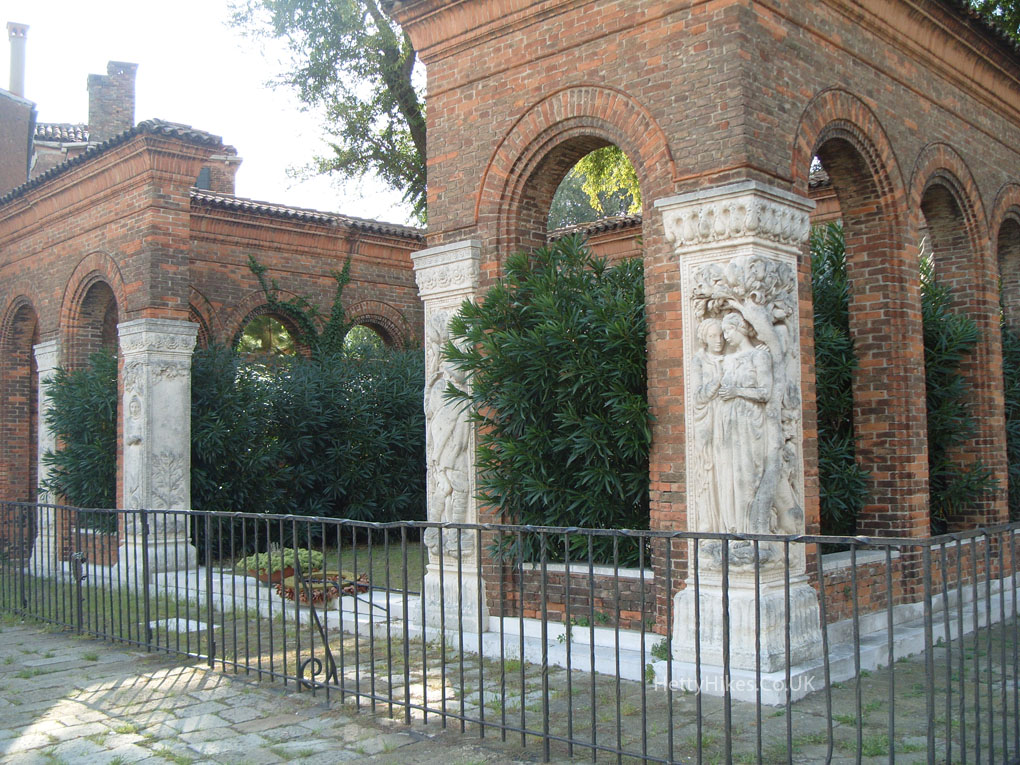 The Church of Santa Maria e San Donato originated in the 7th century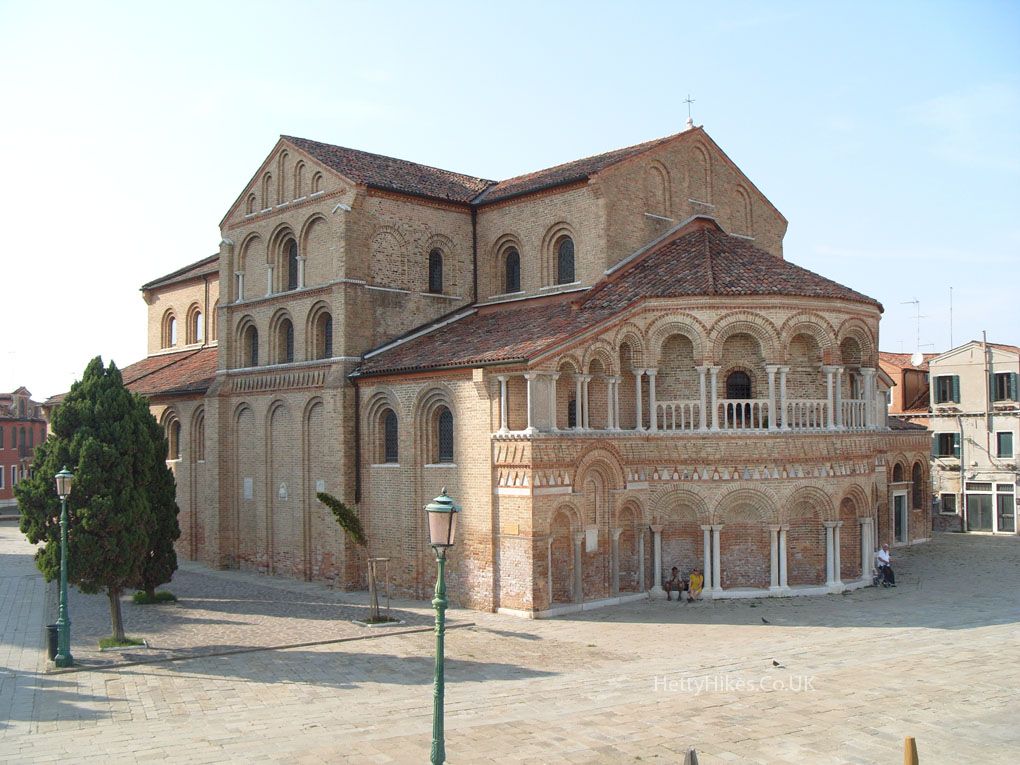 This church has a 12th century mosaic floor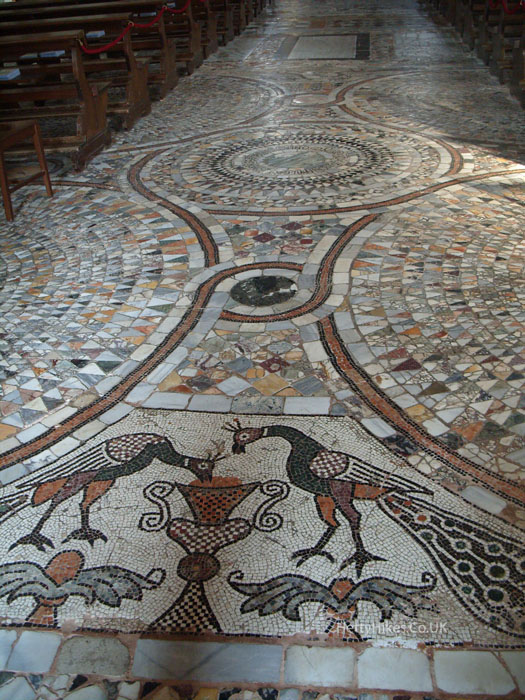 and 12th Century mosaic of The Madonna.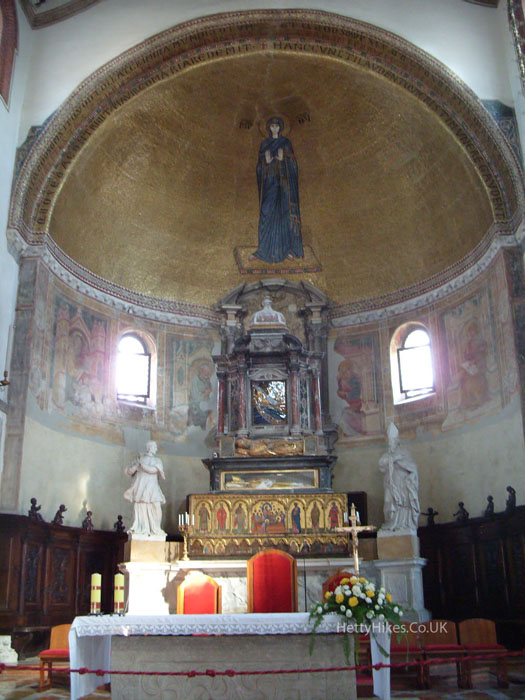 Torcello
was the first island to be inhabited when Romans had to flee from the mainland, but later they moved to Venice. Torcello is a very quiet place with few residents, so is quite different from the other islands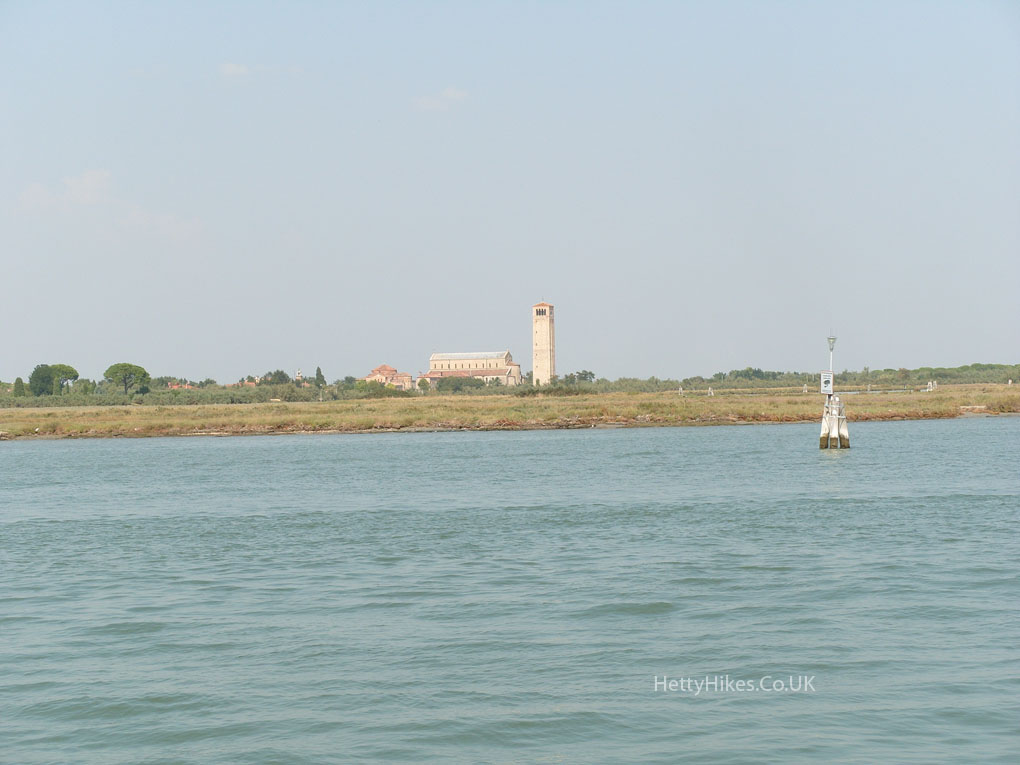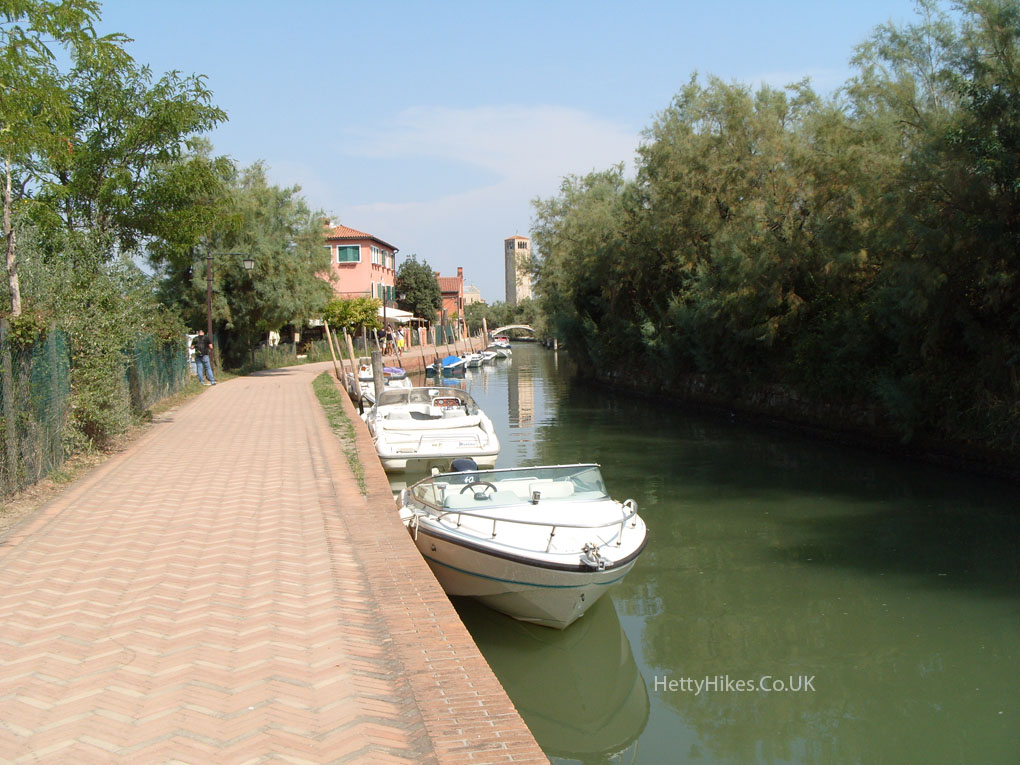 The Devil's Bridge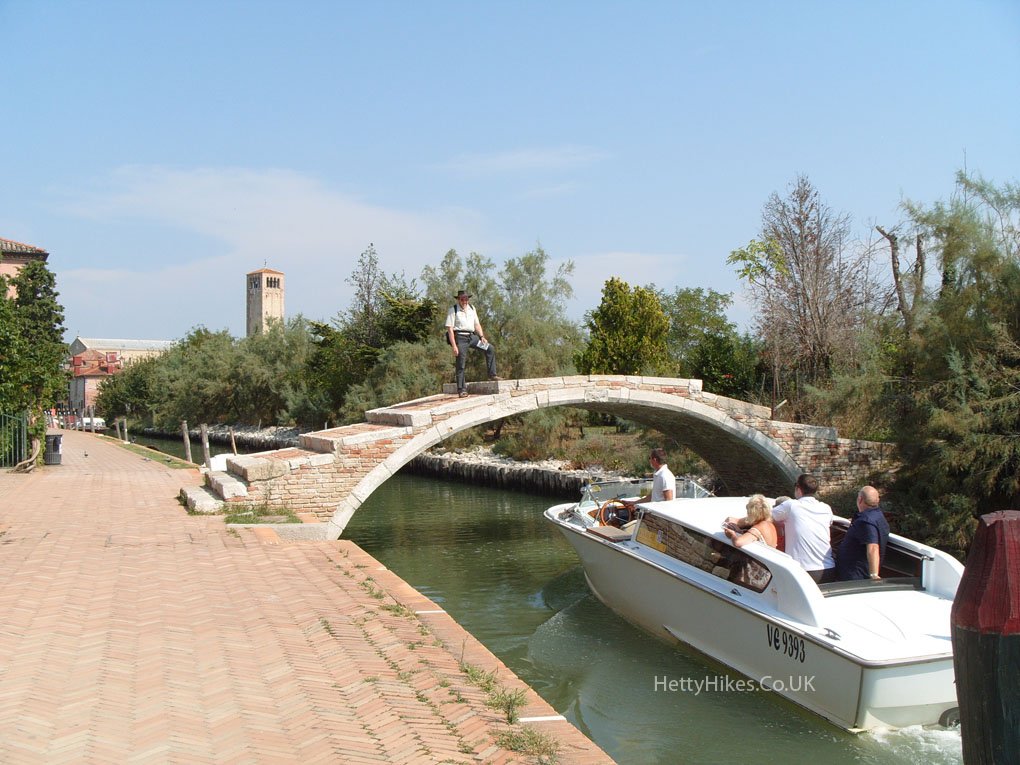 Santa Maria Assunta dates from 639 (left), and Santa Fosca dates from the  early 11th century (right)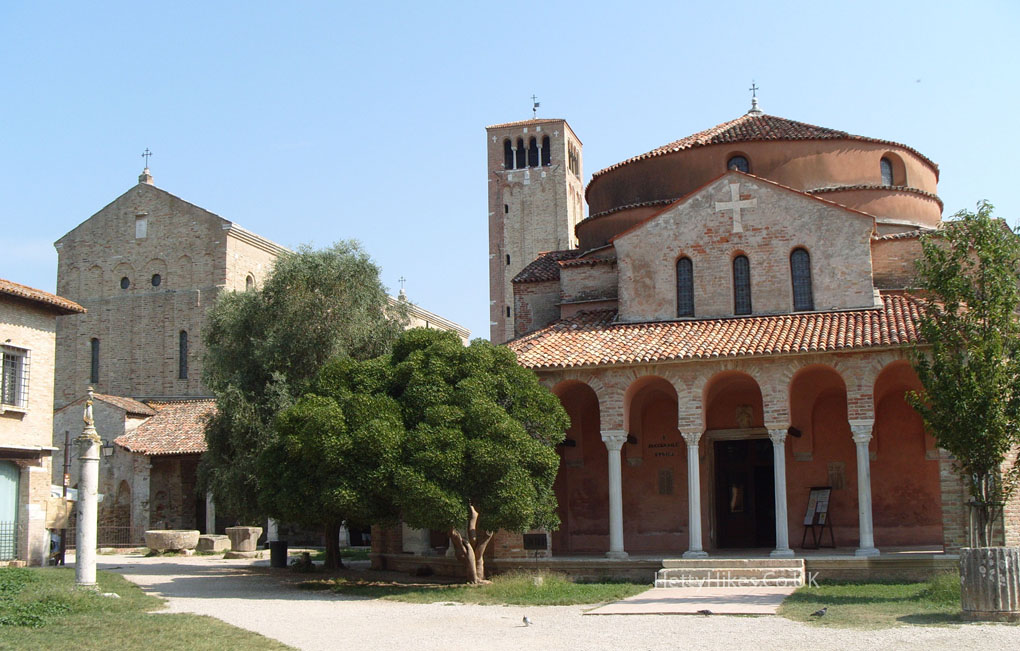 The church on the left is magnificent inside (but you can't take photos). It has a 12th century mosaic pavement, amazing 13th century mosaics on the walls with a lot of gold, and other decorations. Take a look at the photos here
Ruins of baptistery in front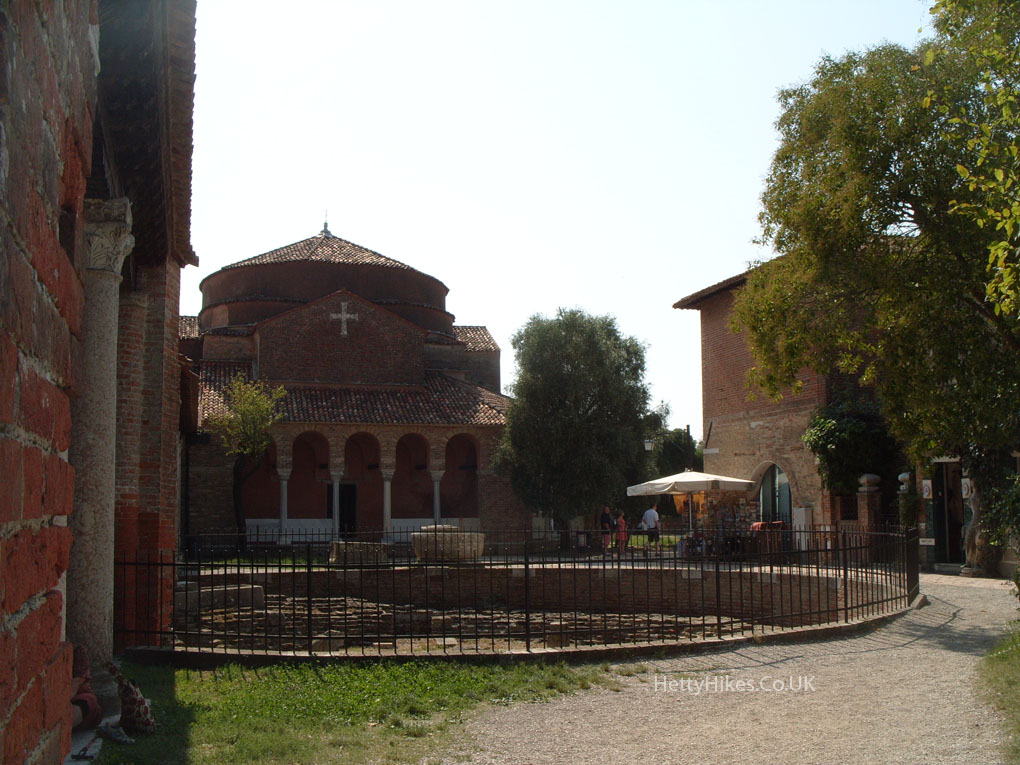 Museum and Roman remains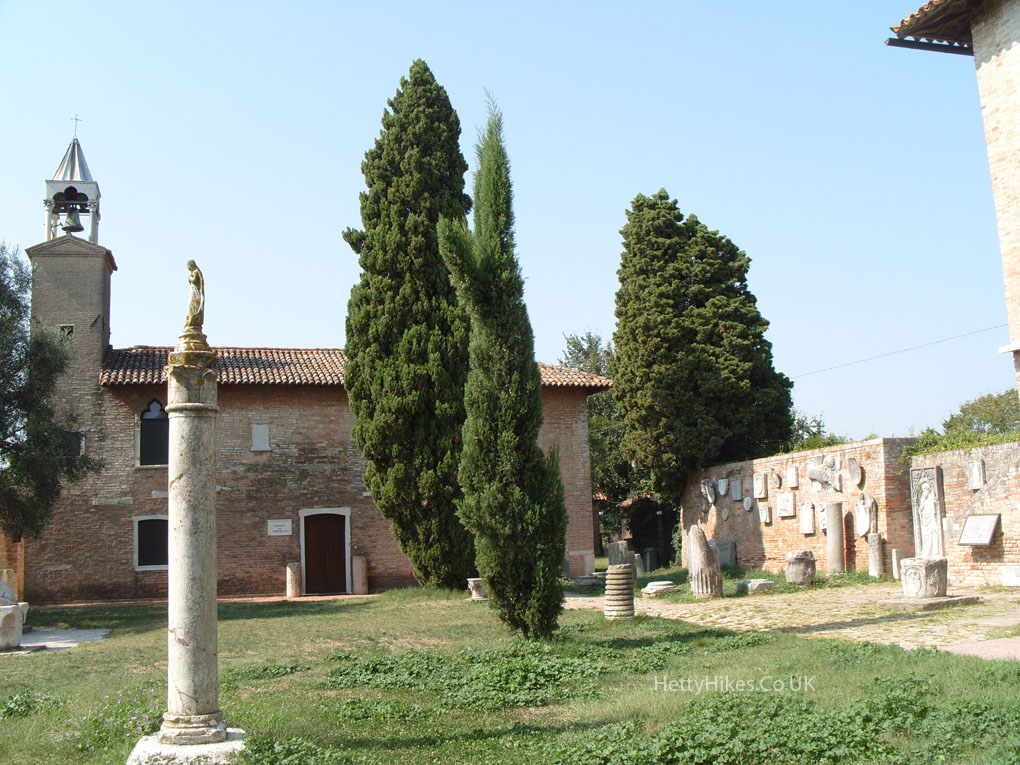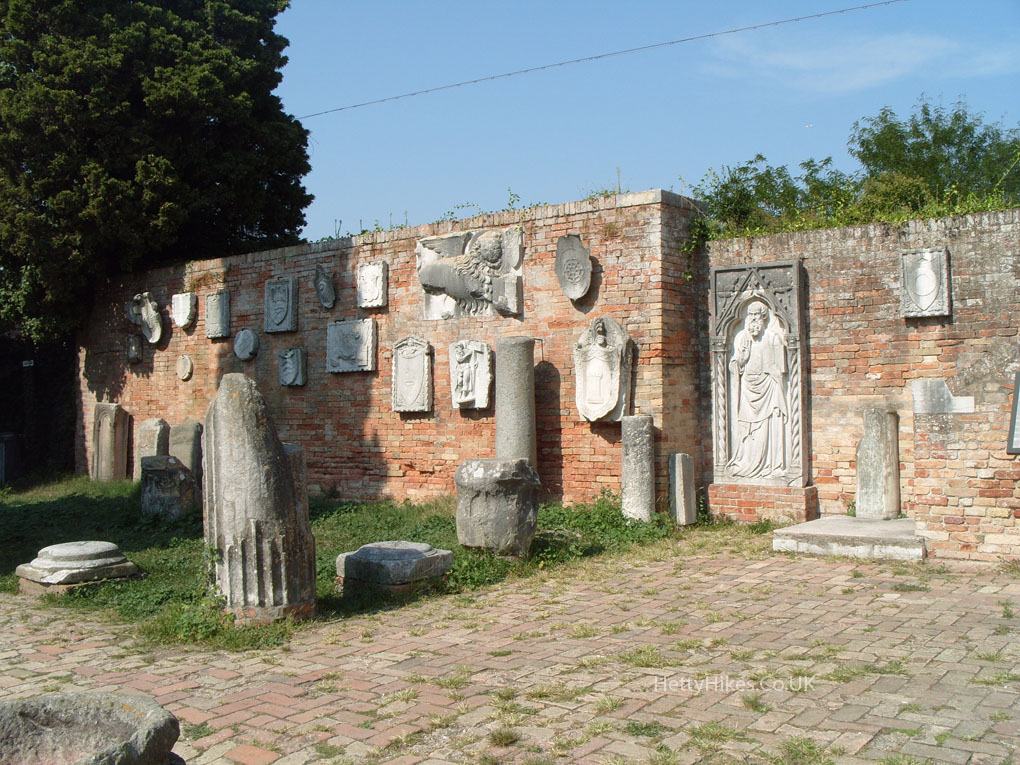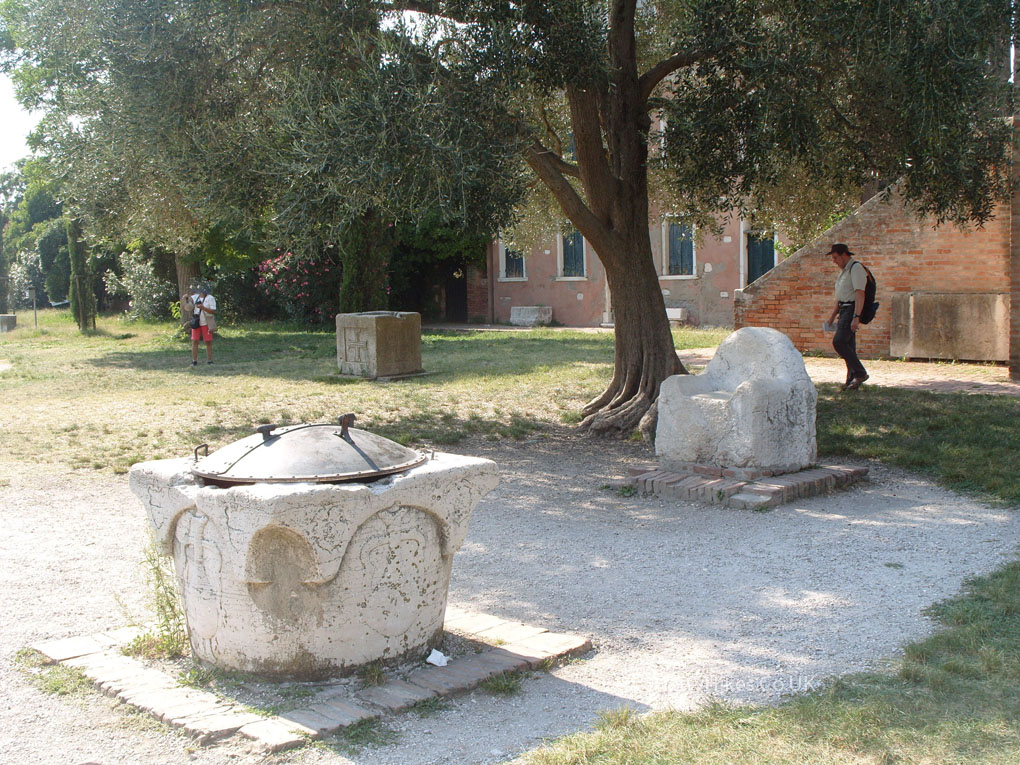 This island is very quiet, unlike Burano and Murano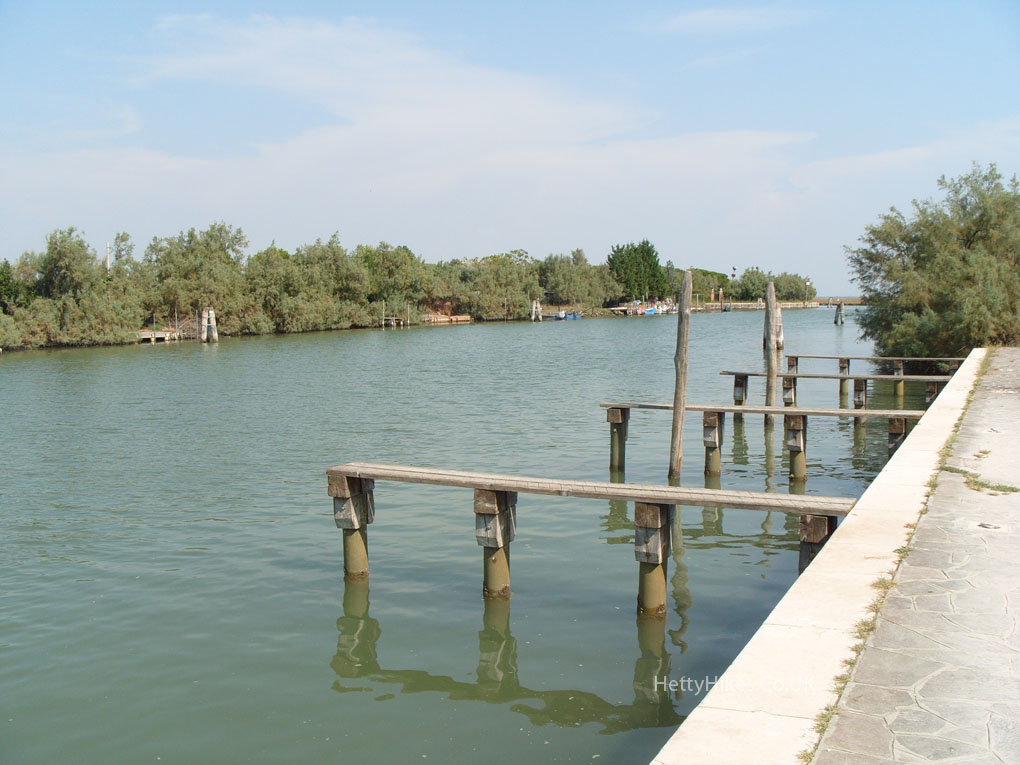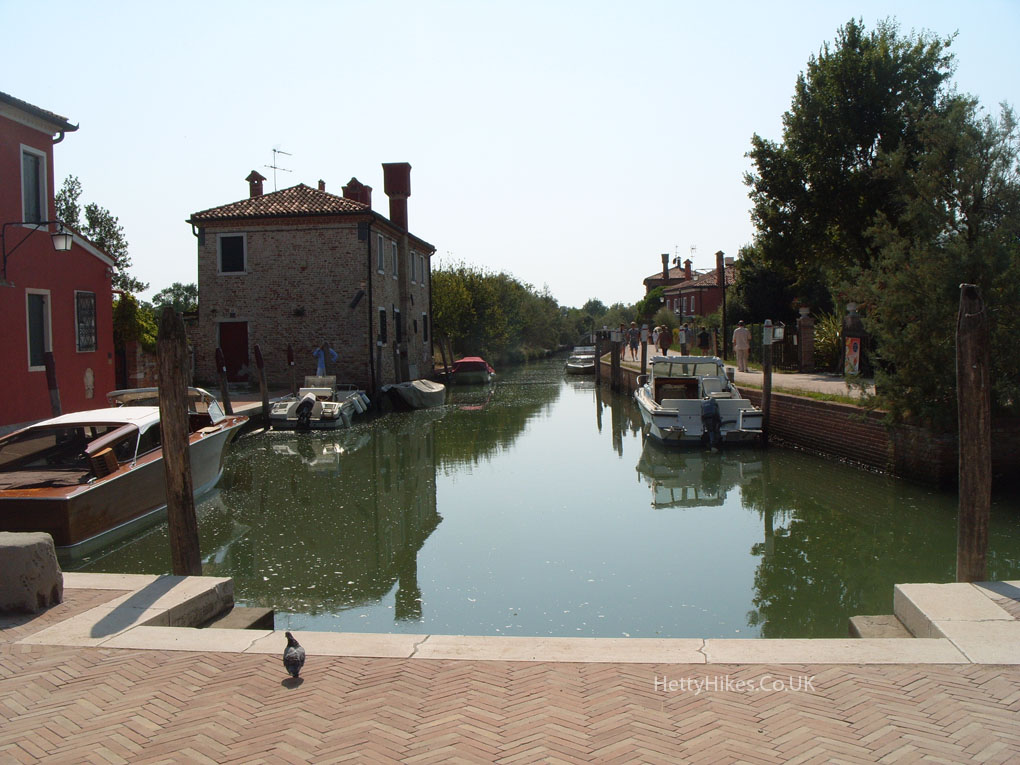 Venice from the boat
Marco Polo airport

Cemetery Island of San Michele

Venice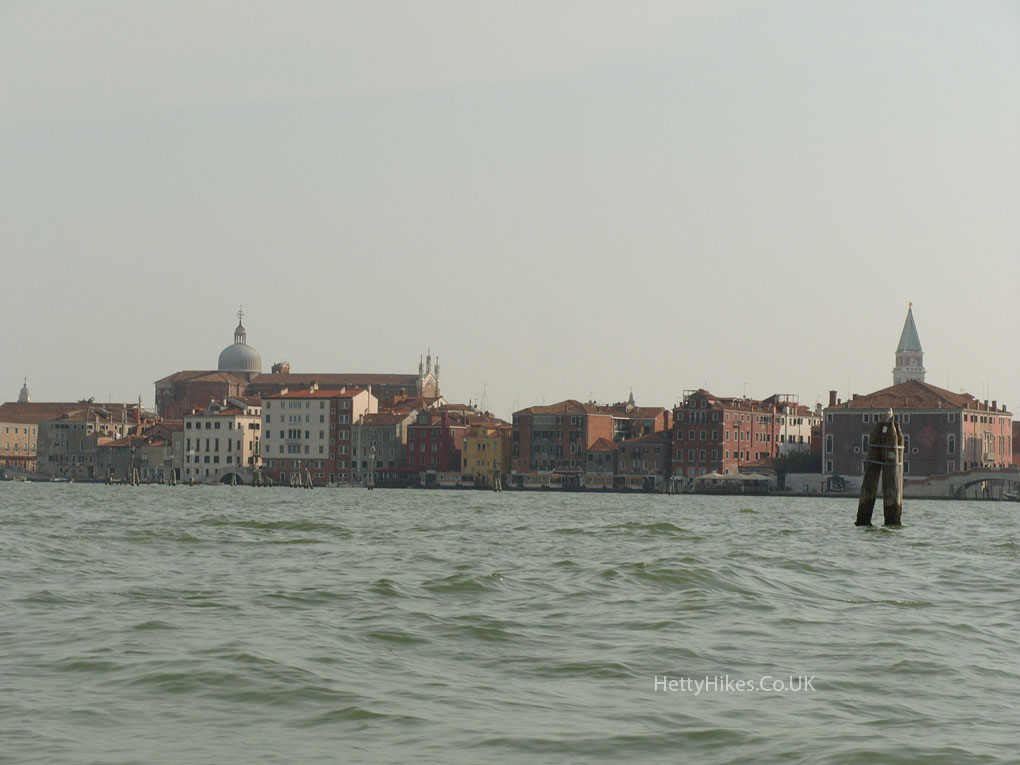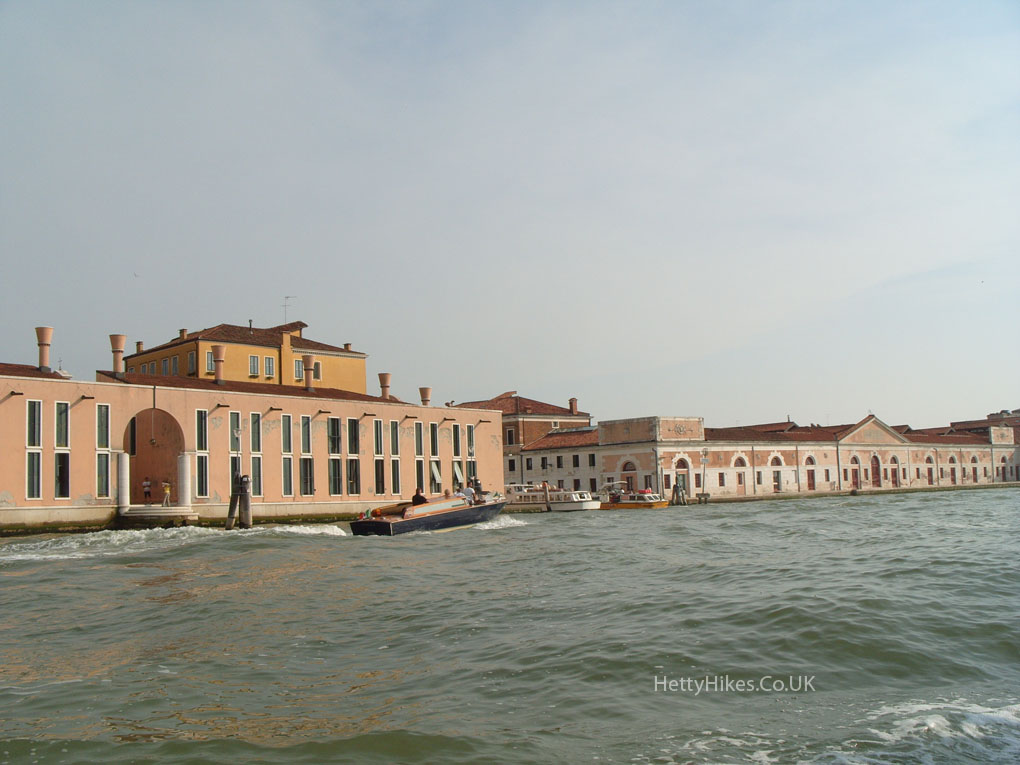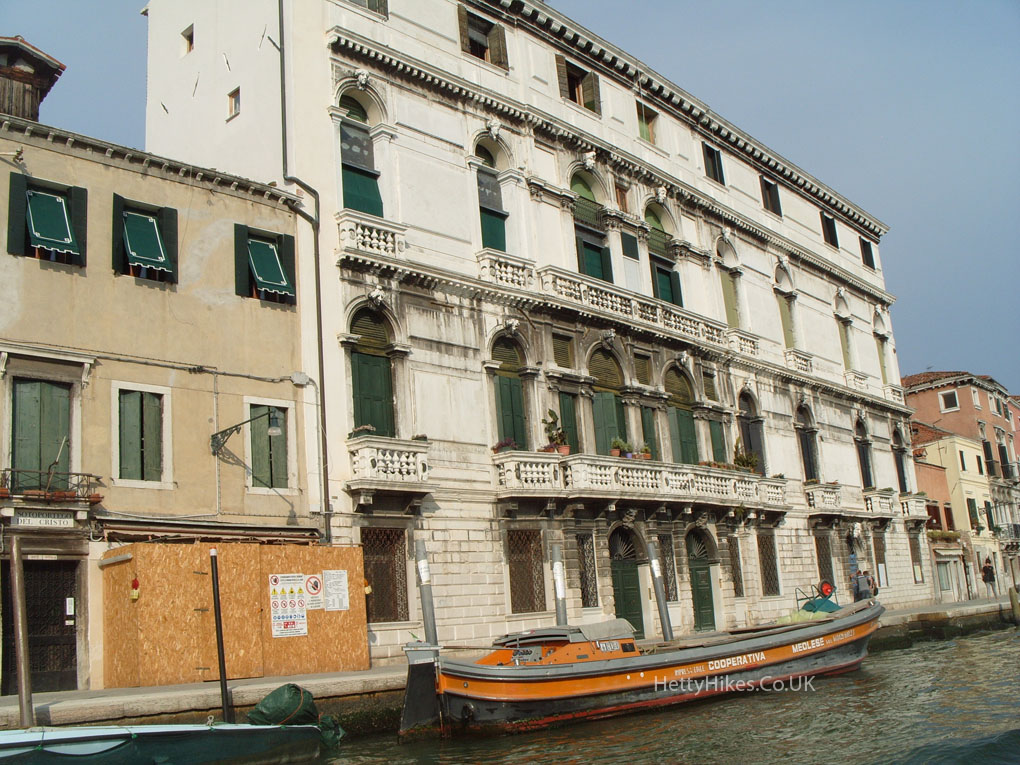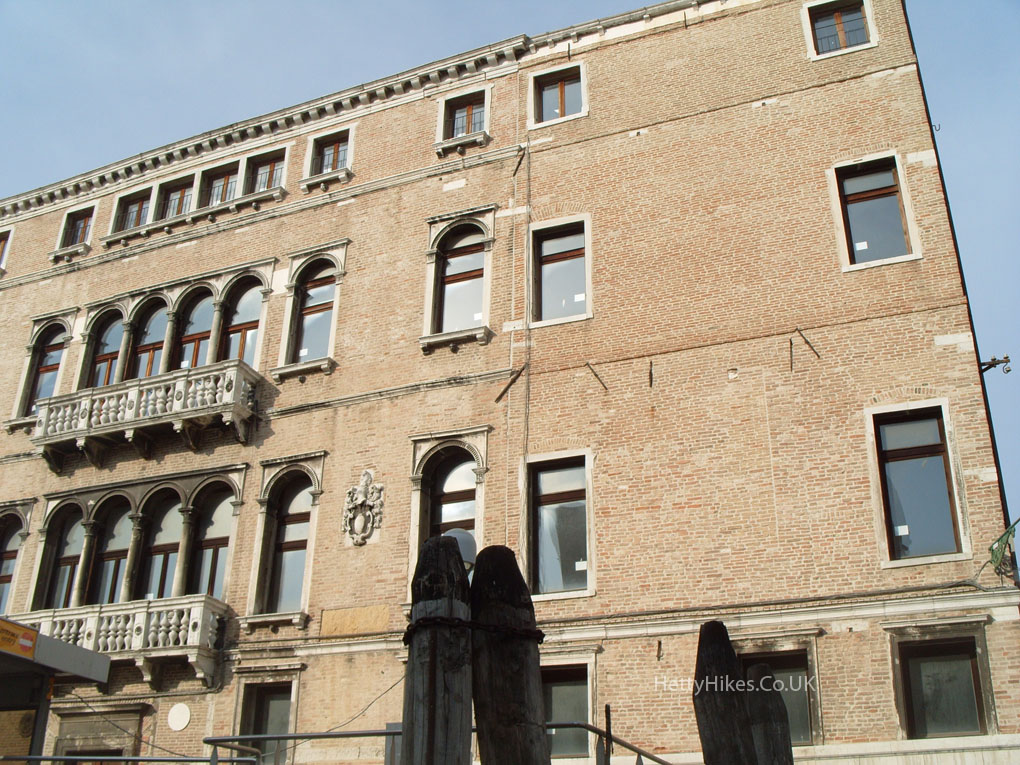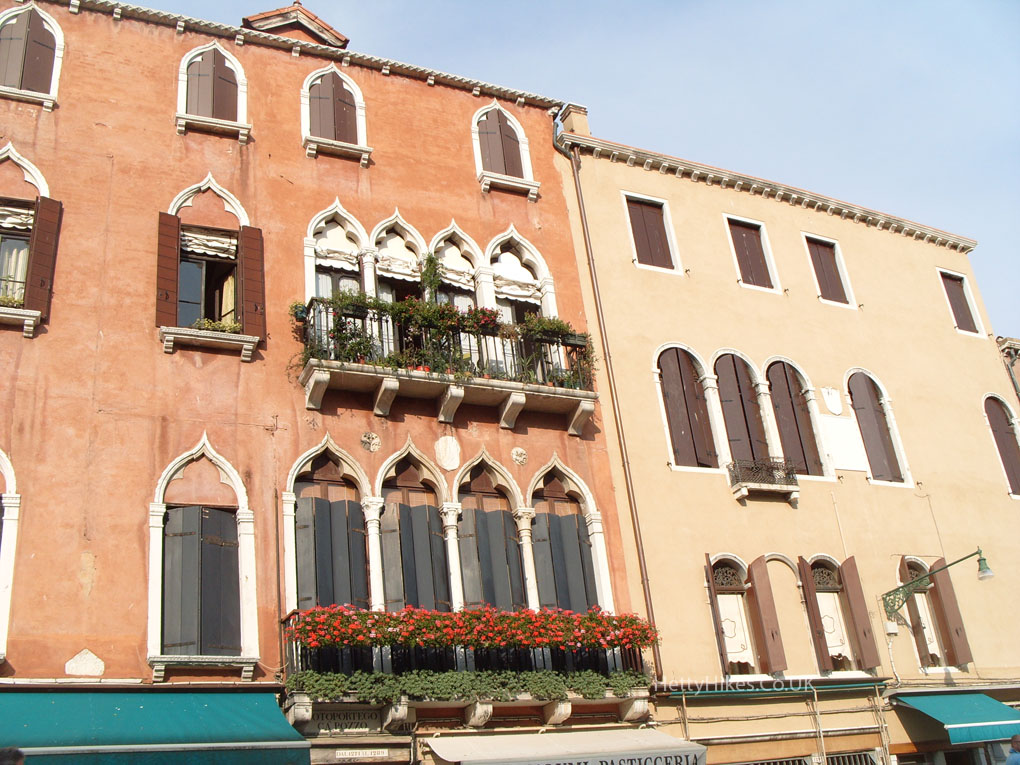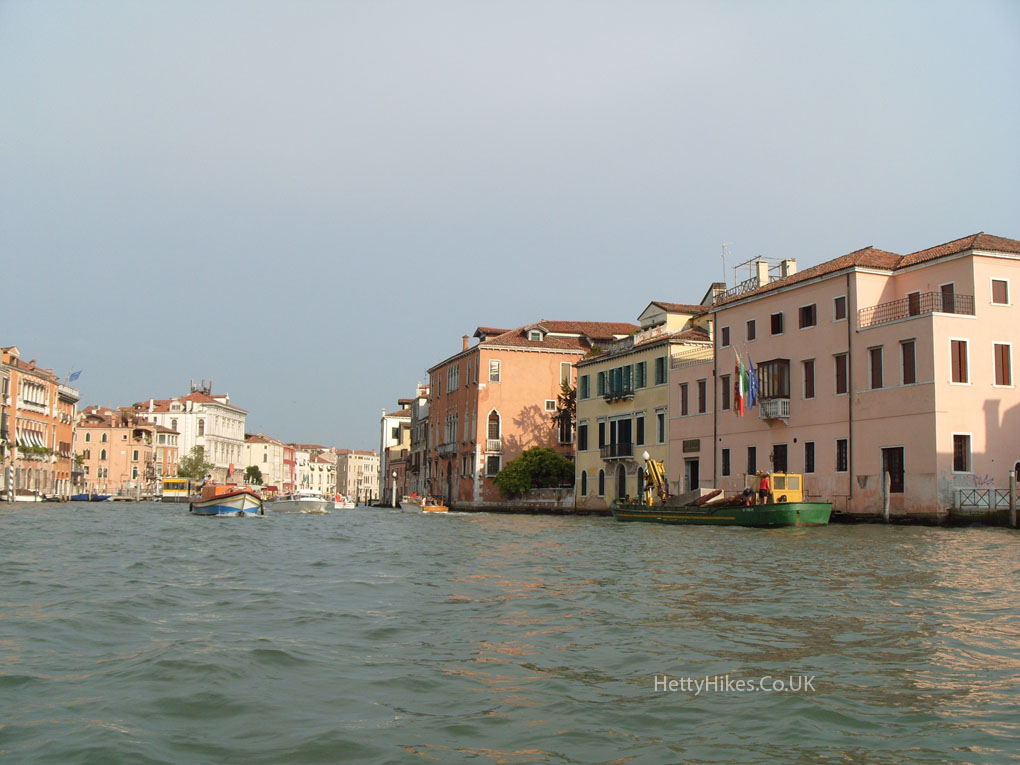 Return to introduction to choose more places to see
Trip details
The water buses are run by the ACTV bus company
You can buy a 1 day travel card for € 20.00 that includes all ACTV buses and water buses
We intended to take line 3 from Ferrovia (outside the railway station) to Murano
then line 12 from Murano Faro to Torcello then Burano and back to Murano.
Line 3 Murano to Ferrovia
On the day we went there was a waterbus strike, so services were limited and we had to walk to Fondamente Nove to catch line 12. However we were pleased that we did get to the islands.
All images on the website copyright of HettyHikes.co.uk