Malta
5th May 2015                             Map of Malta                                           All photos by Hetty
Today we walked down this south-west coast of Malta. (Photo taken on our flight home)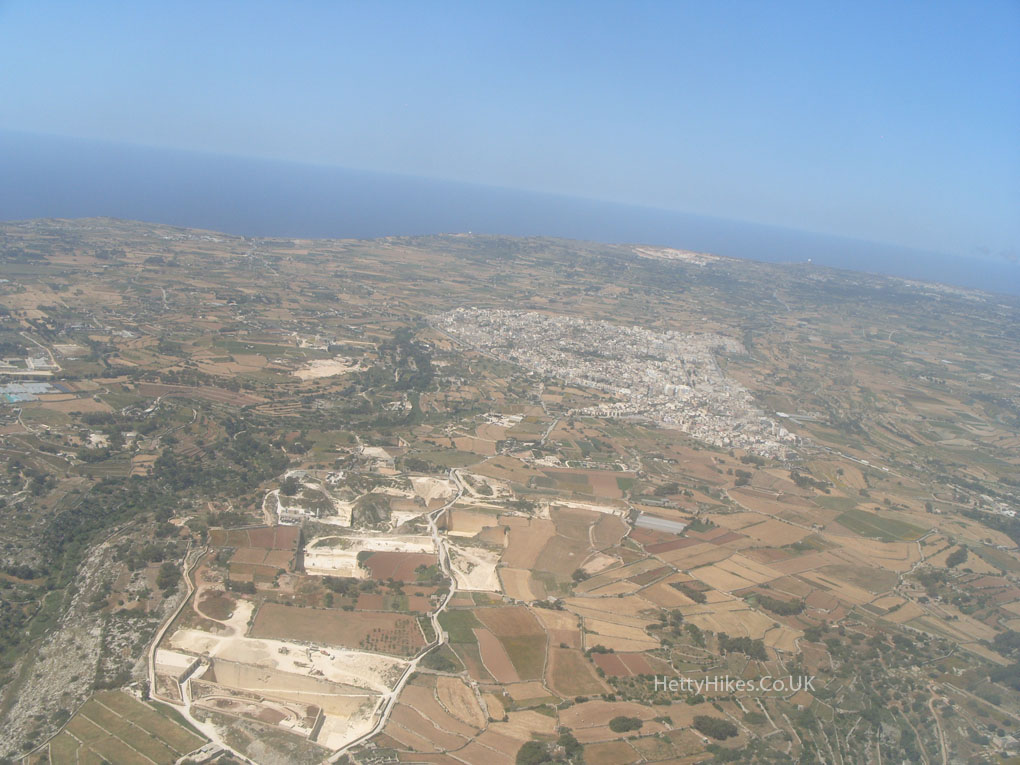 We went by bus to the Dingli Cliffs, where a young lady was carrying the same leaflet as us, so we walked together.
11.2m = 7 miles, a lovely walk with wonderful views. It was very hot, but there was a welcome breeze and it was mainly downhill.
A small church on the cliffs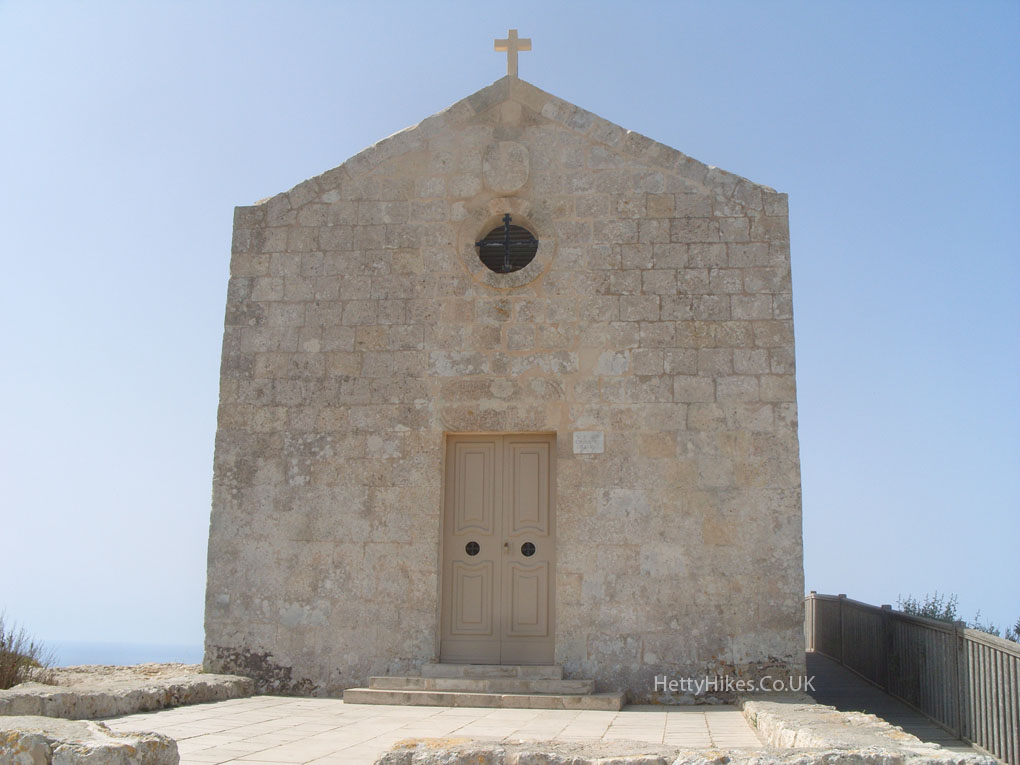 There are fields below the cliffs, and the islet of Filfa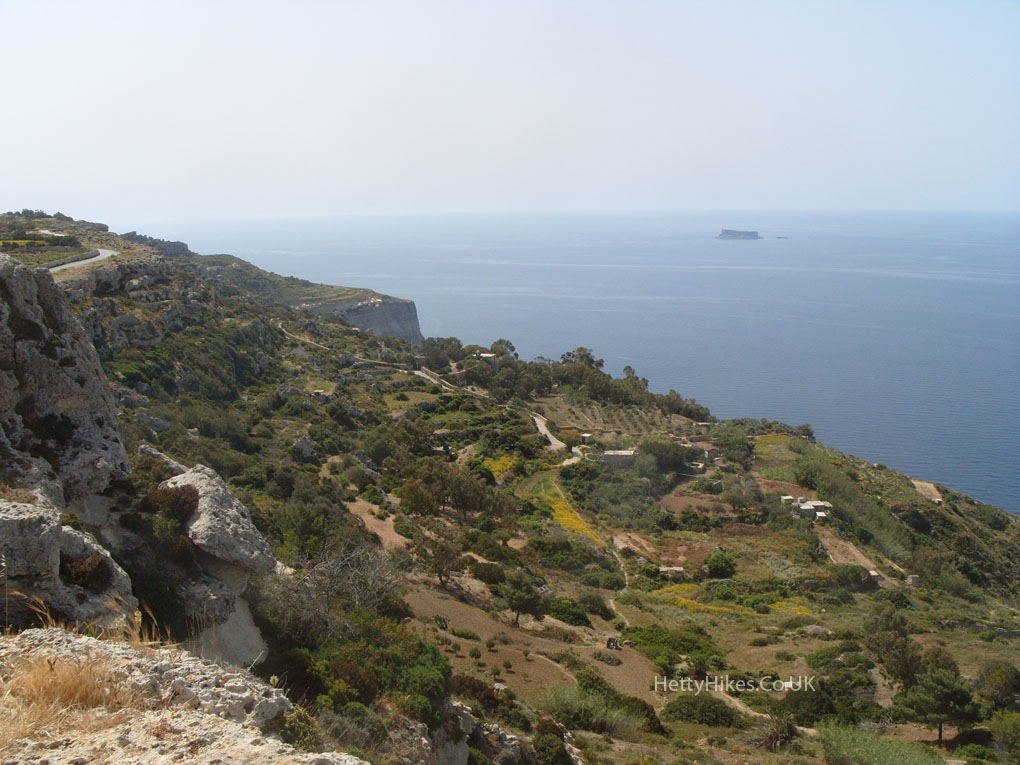 Mr H and prehistoric cart tracks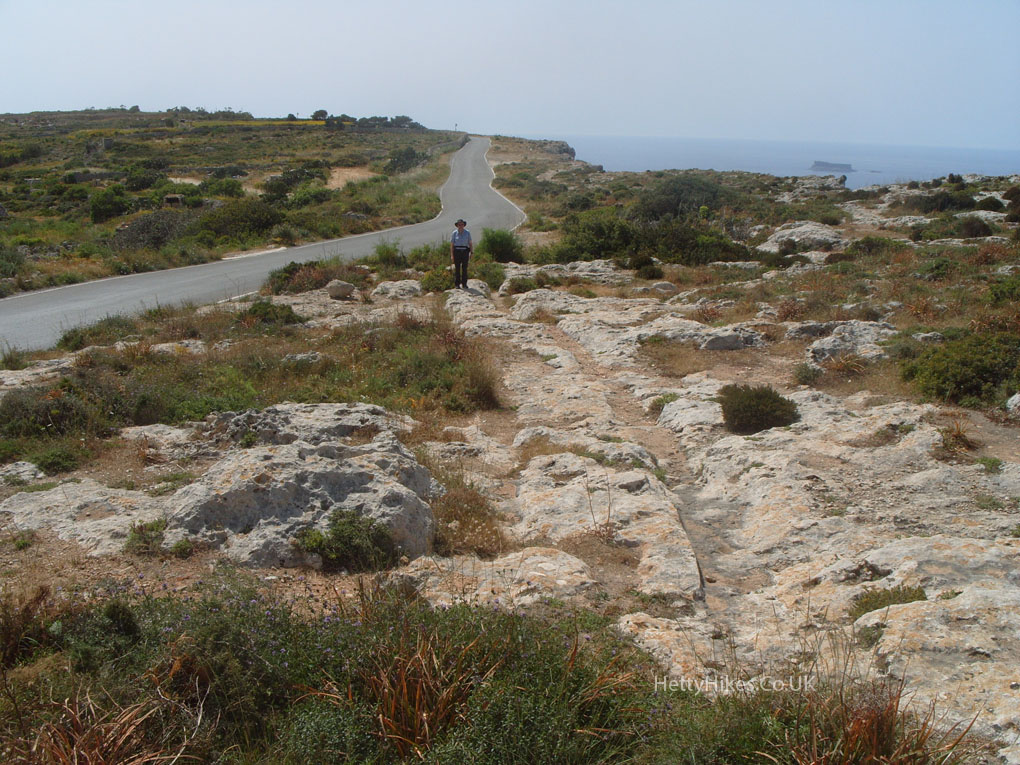 At the tip of a headland is a Bronze Age village site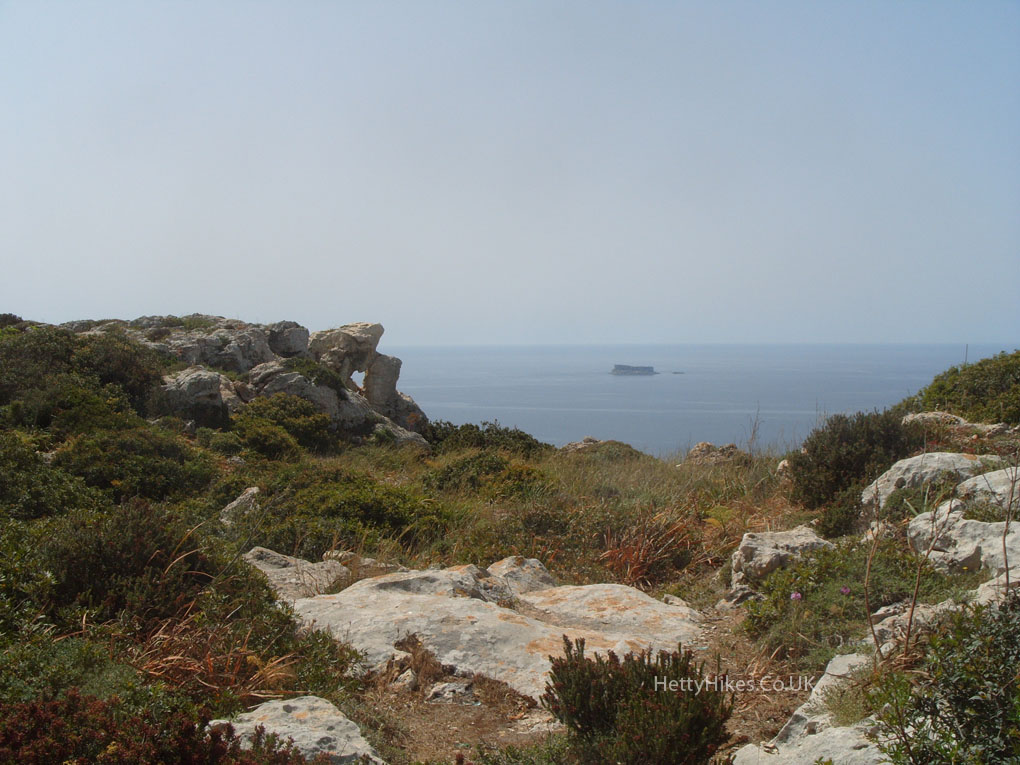 There are several holes, maybe used for storage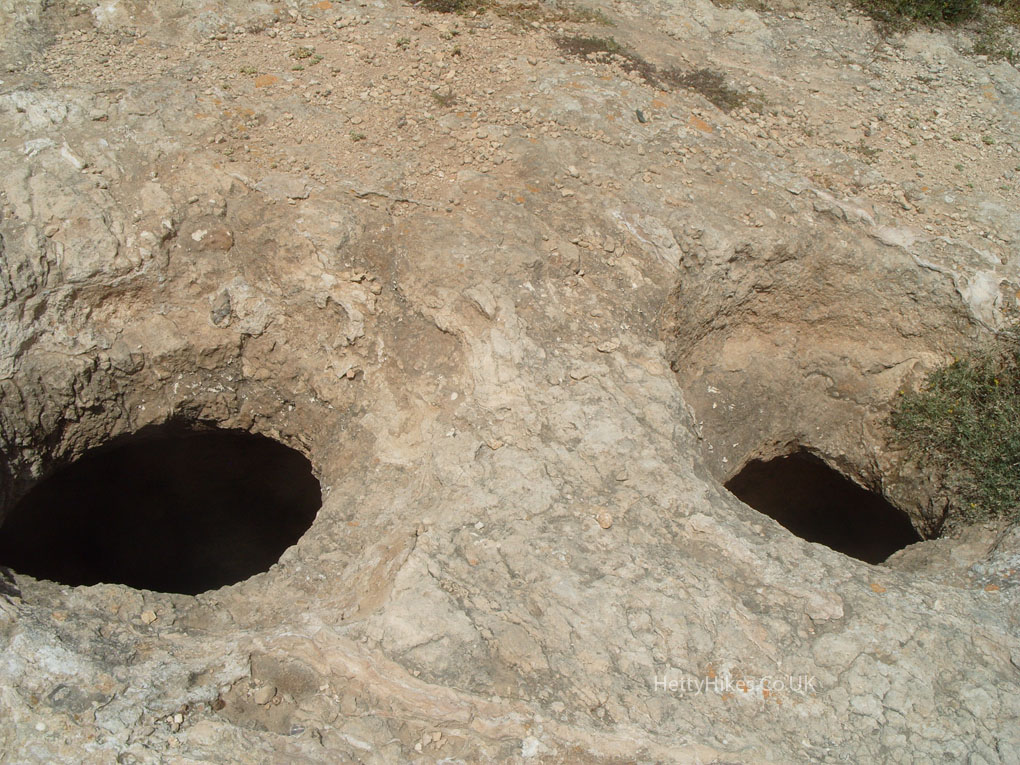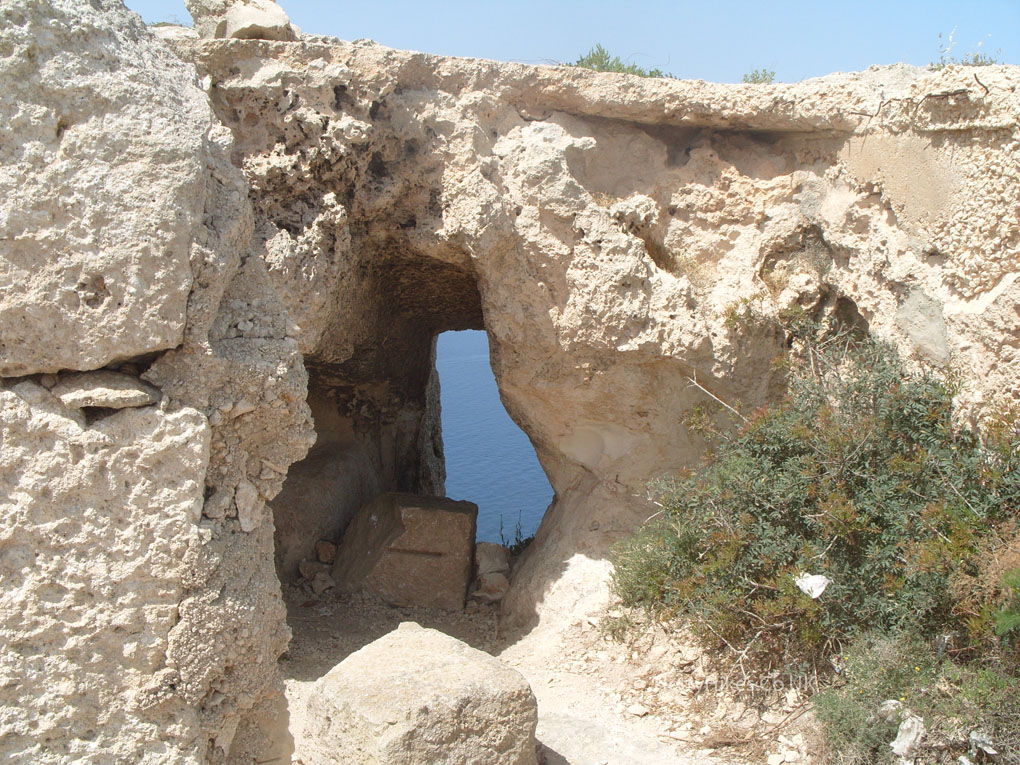 Looking back to the radar station where we started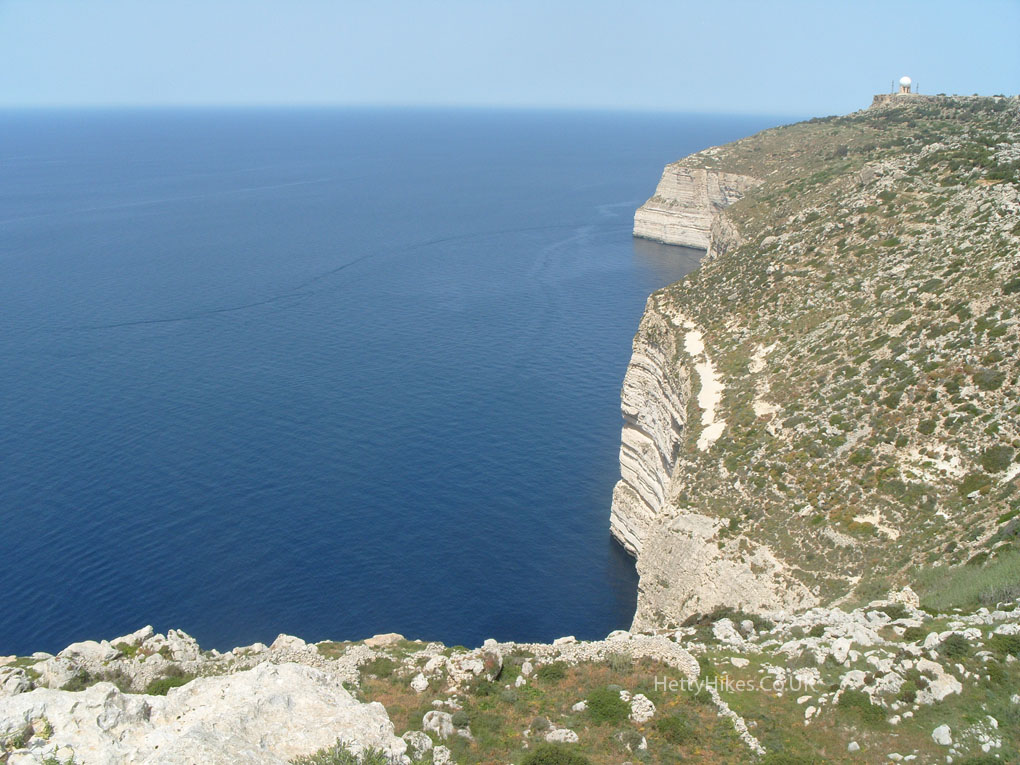 We are going to wind our way down the side of the cliff and take that path below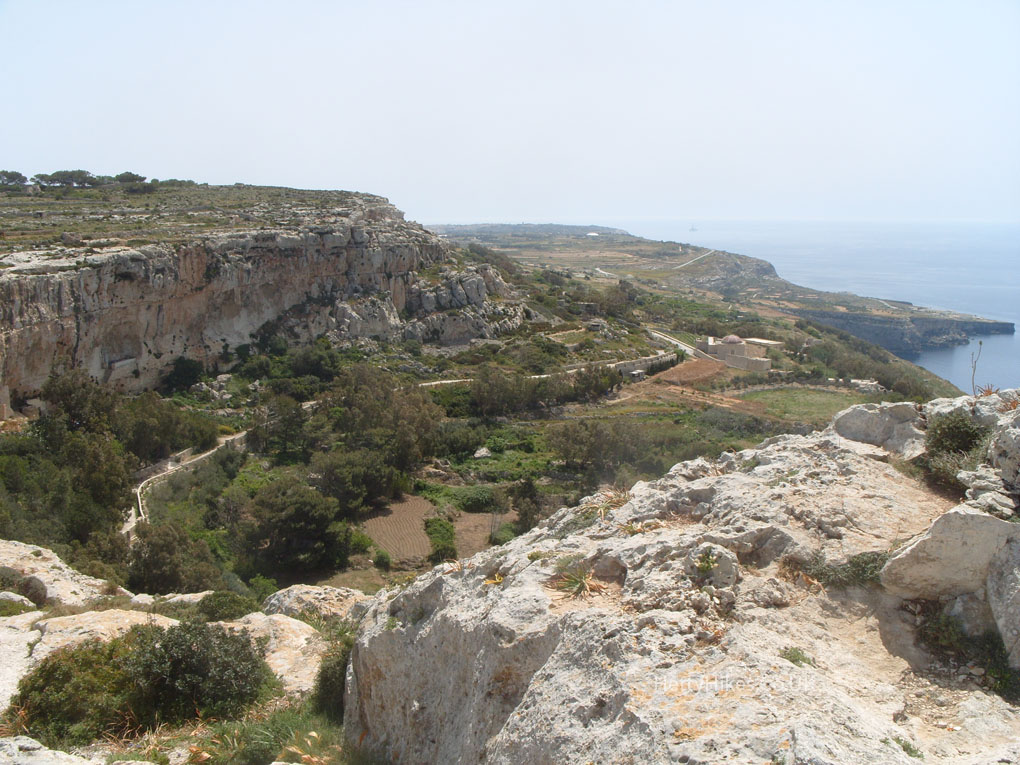 We were up there just now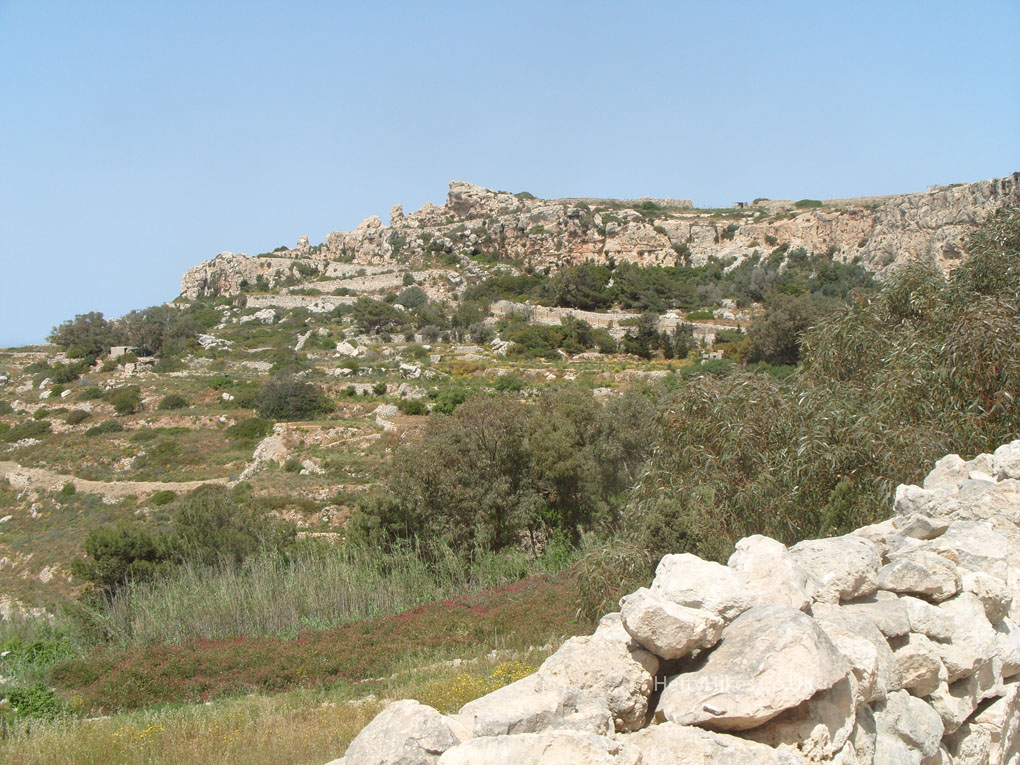 19th century aqueduct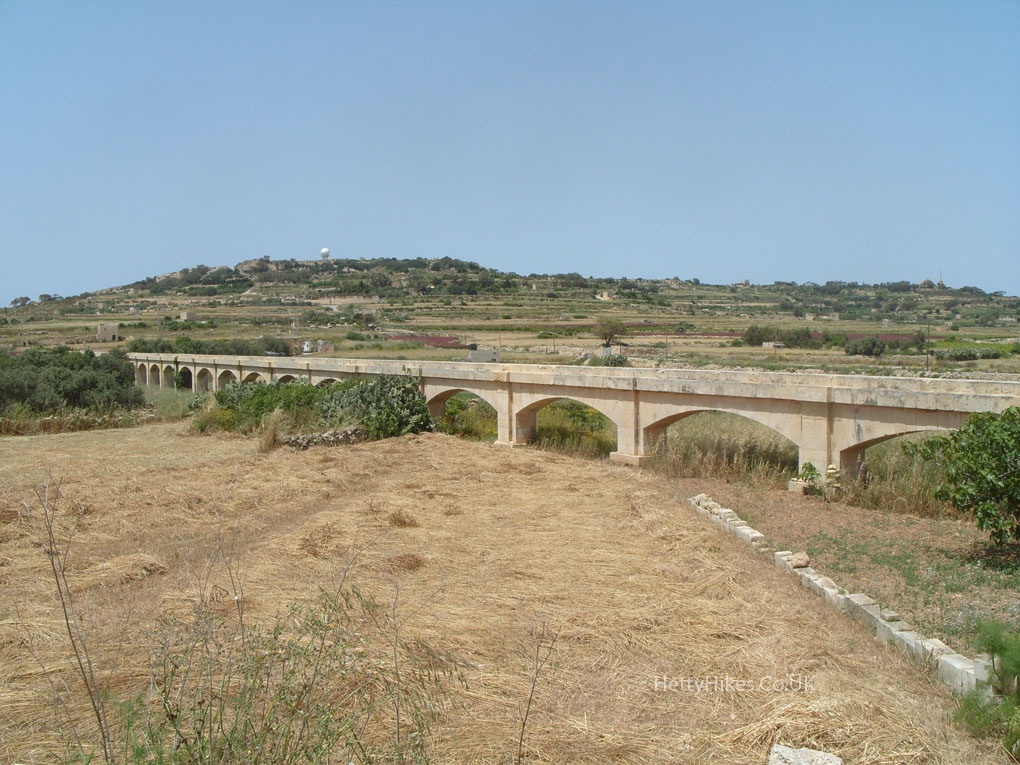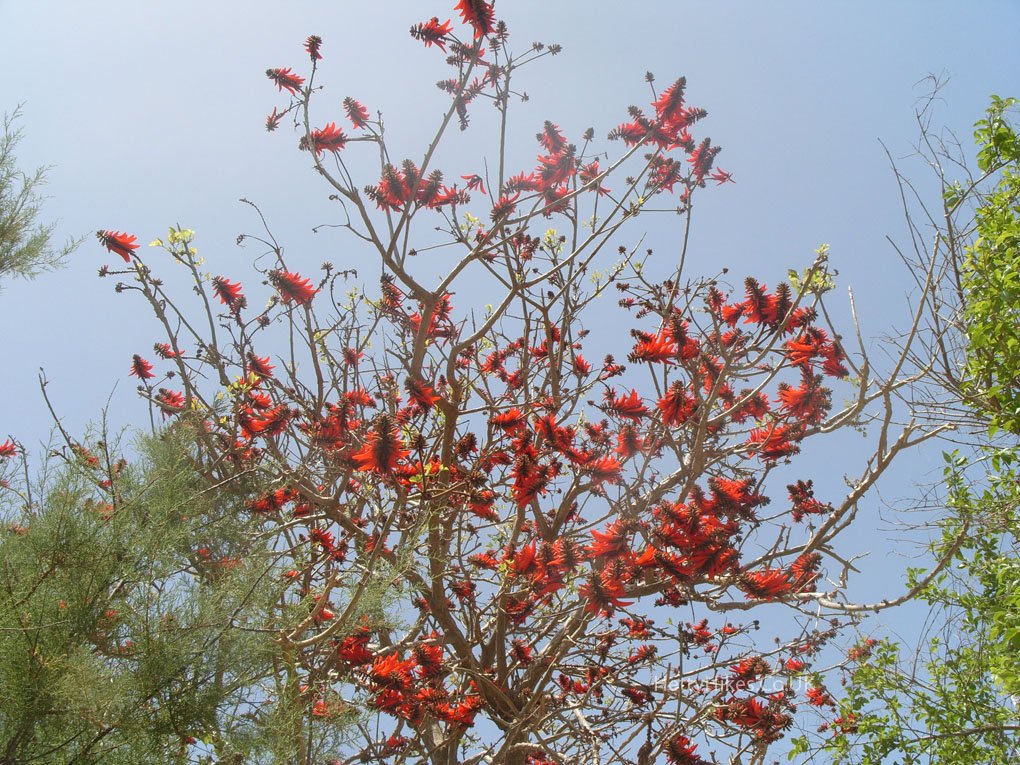 We took a detour to two prehistoric temples (entry fee €9 adults)
The upper one is Ħaġar Qim, built 3600-3200 BC, much older than Stonehenge (about 2500Bc)
How did they quarry, shape, move and arrange these huge stones????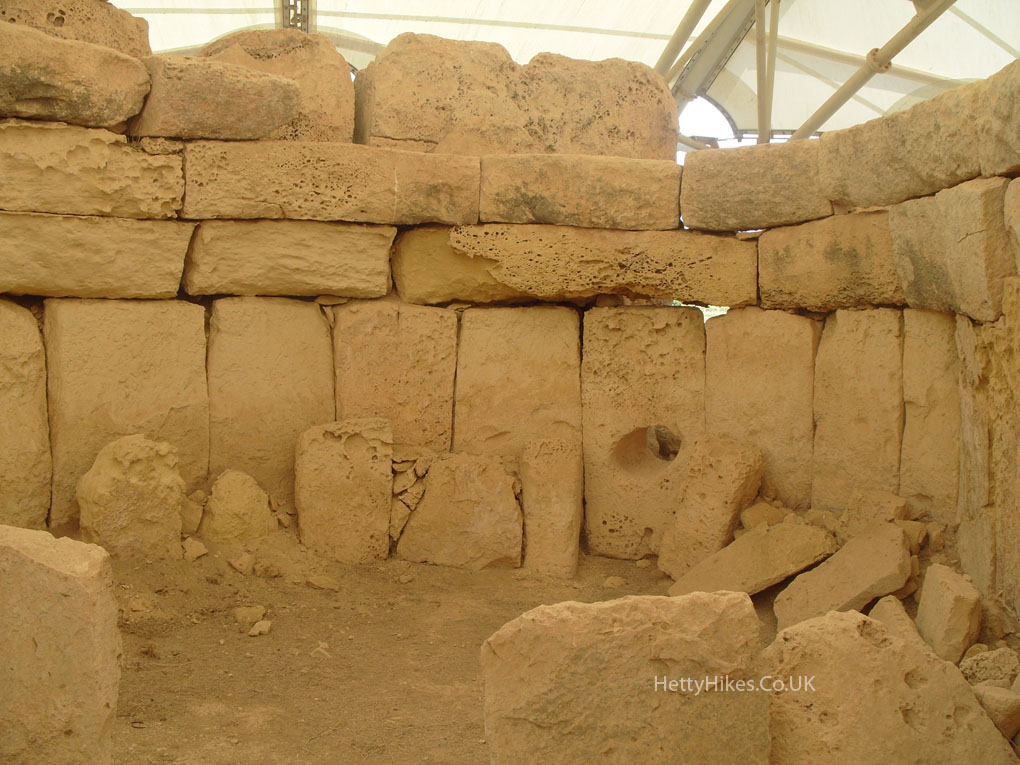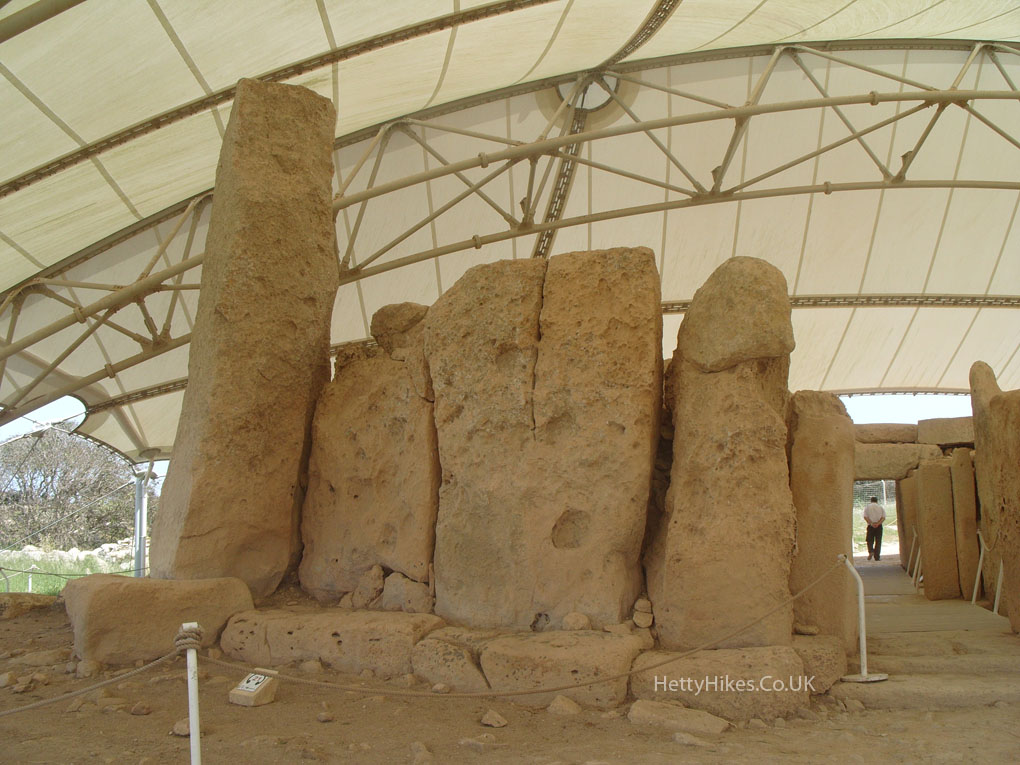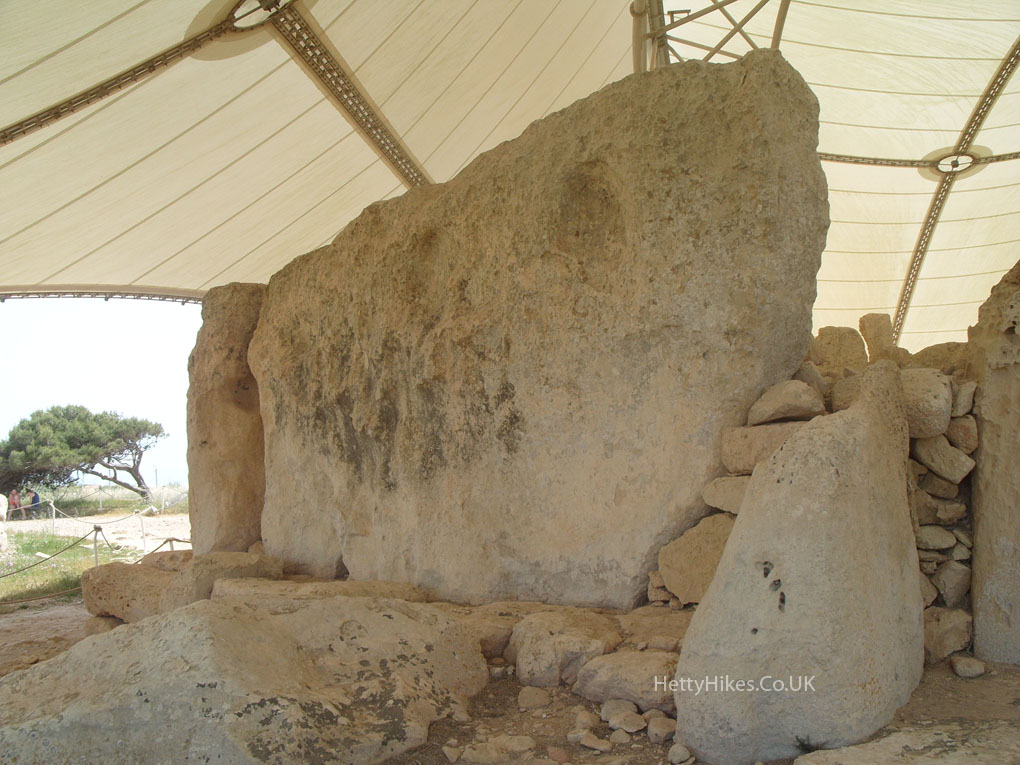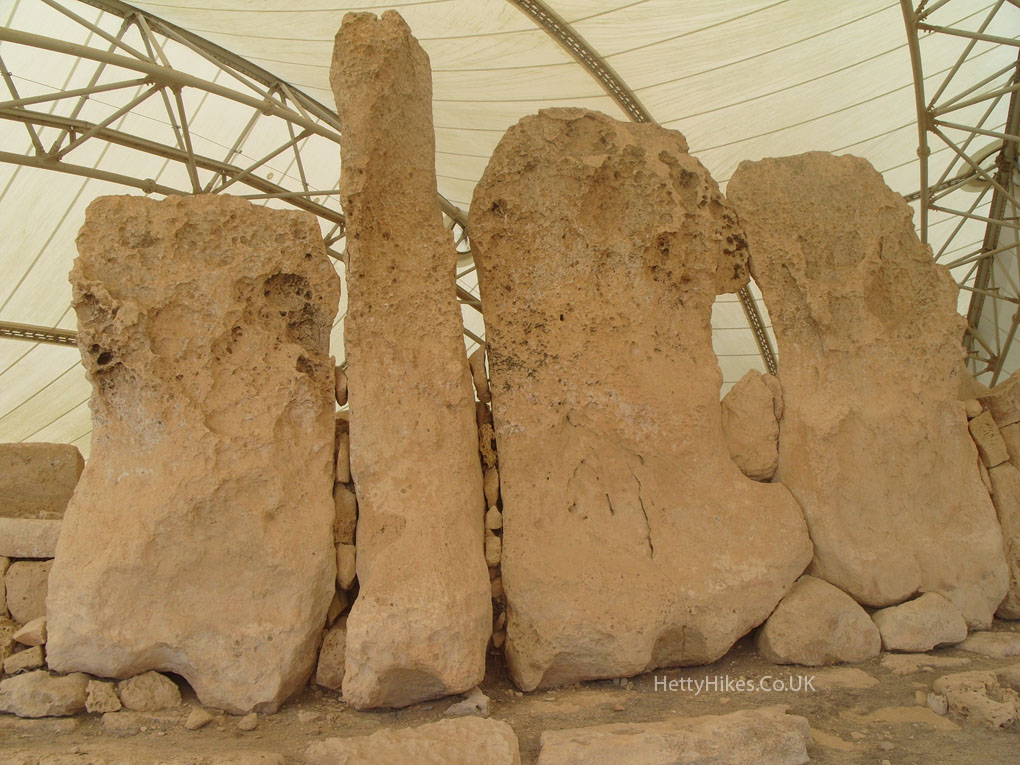 Downhill is the Mnajdra temple under a tent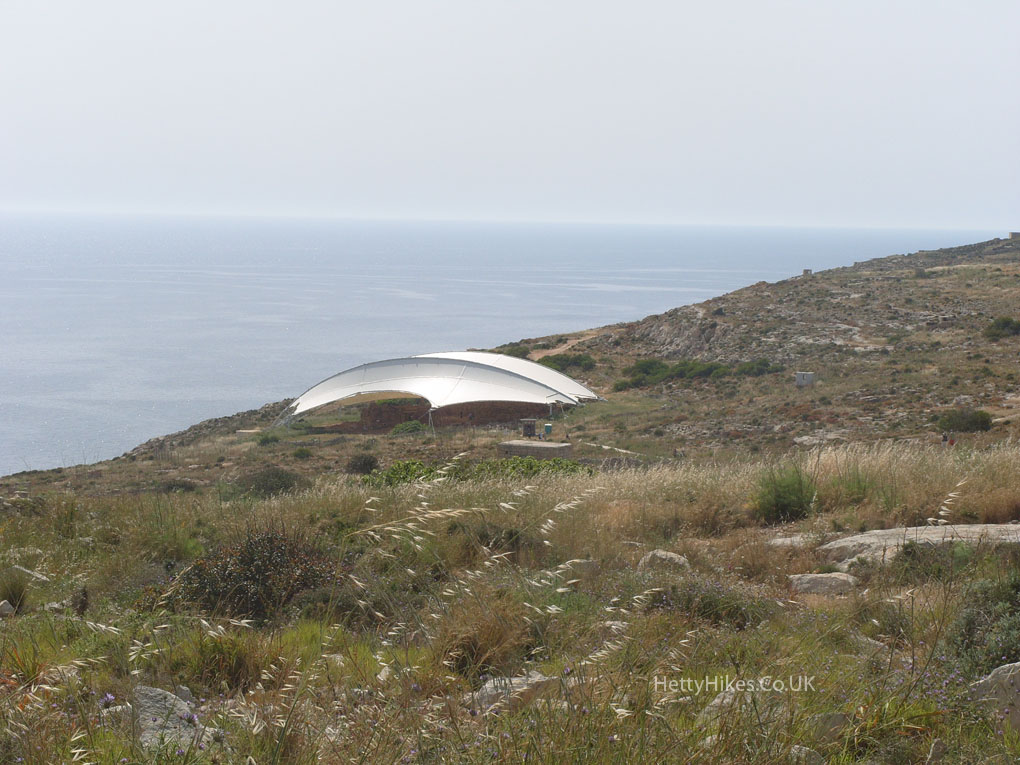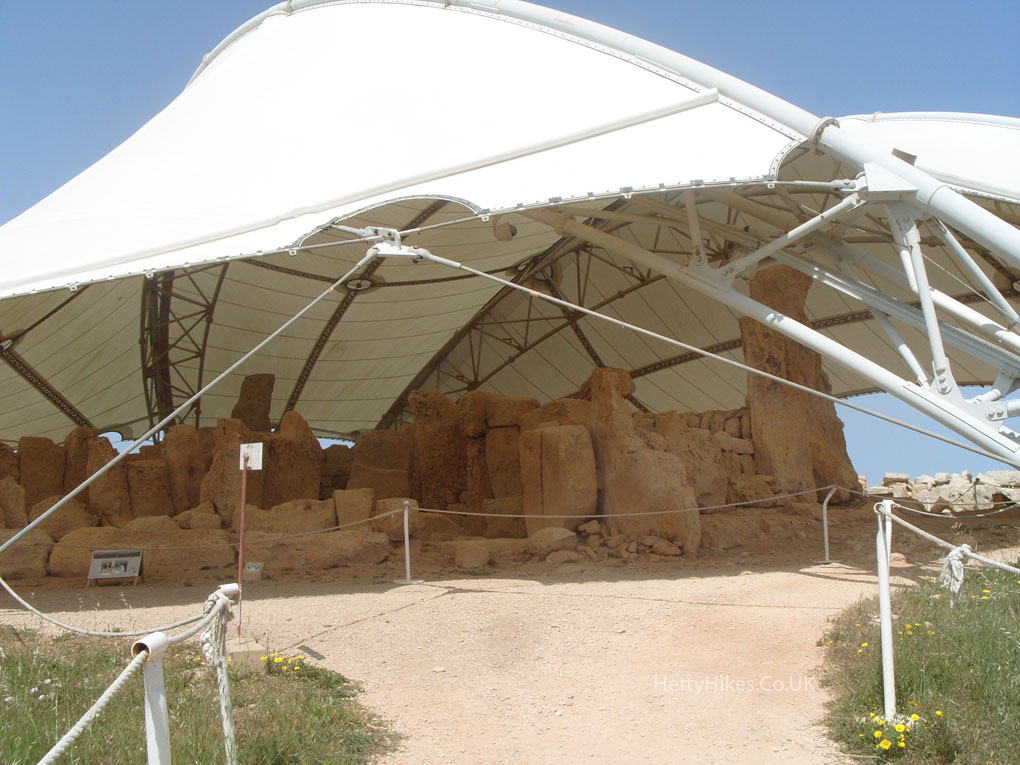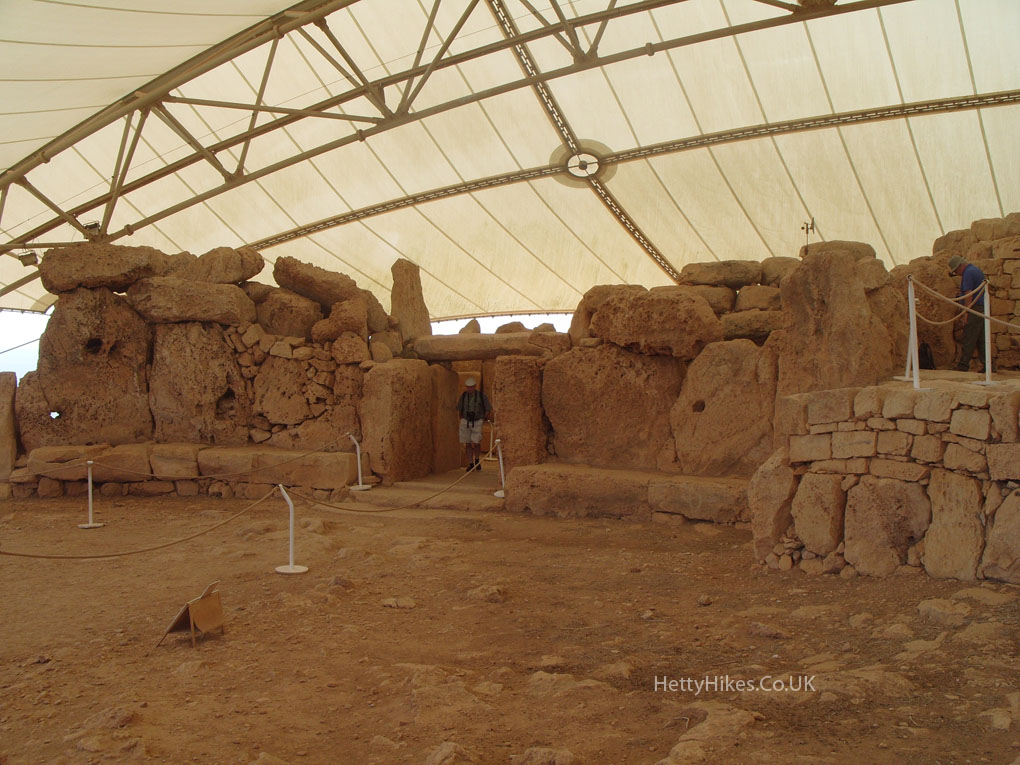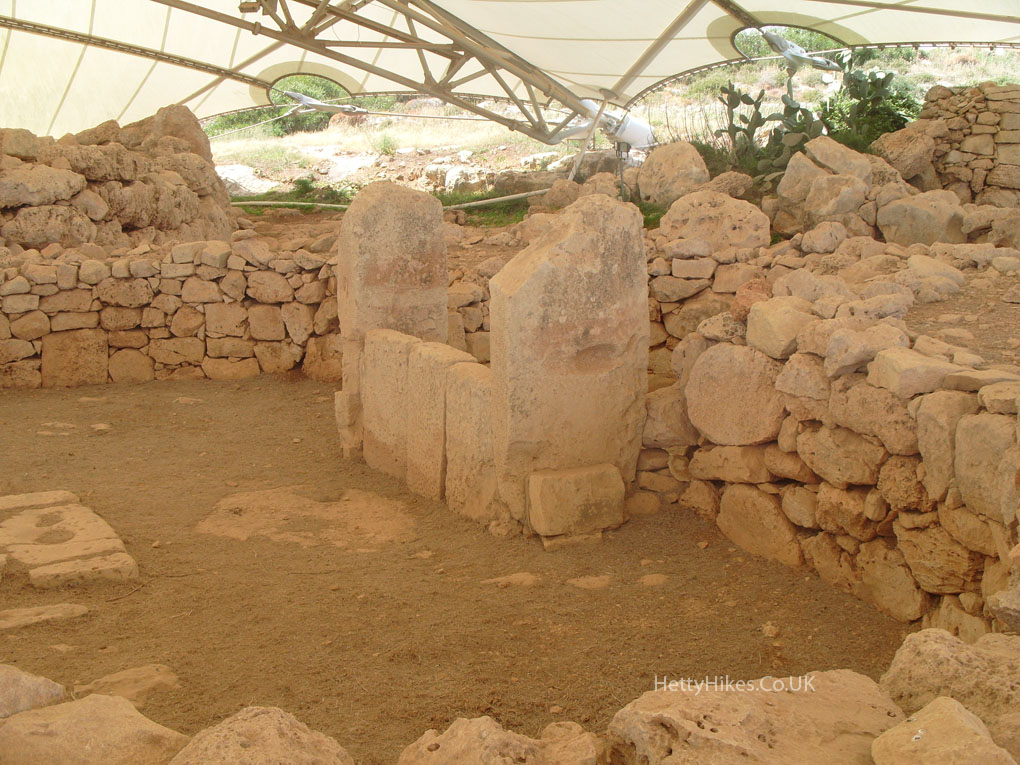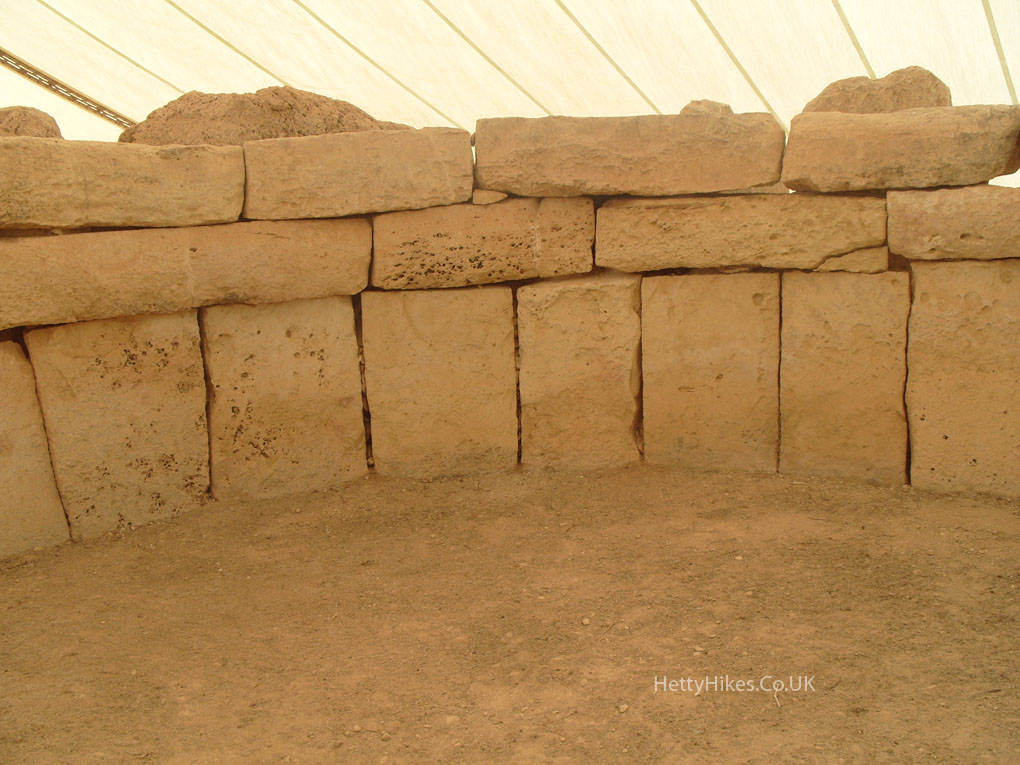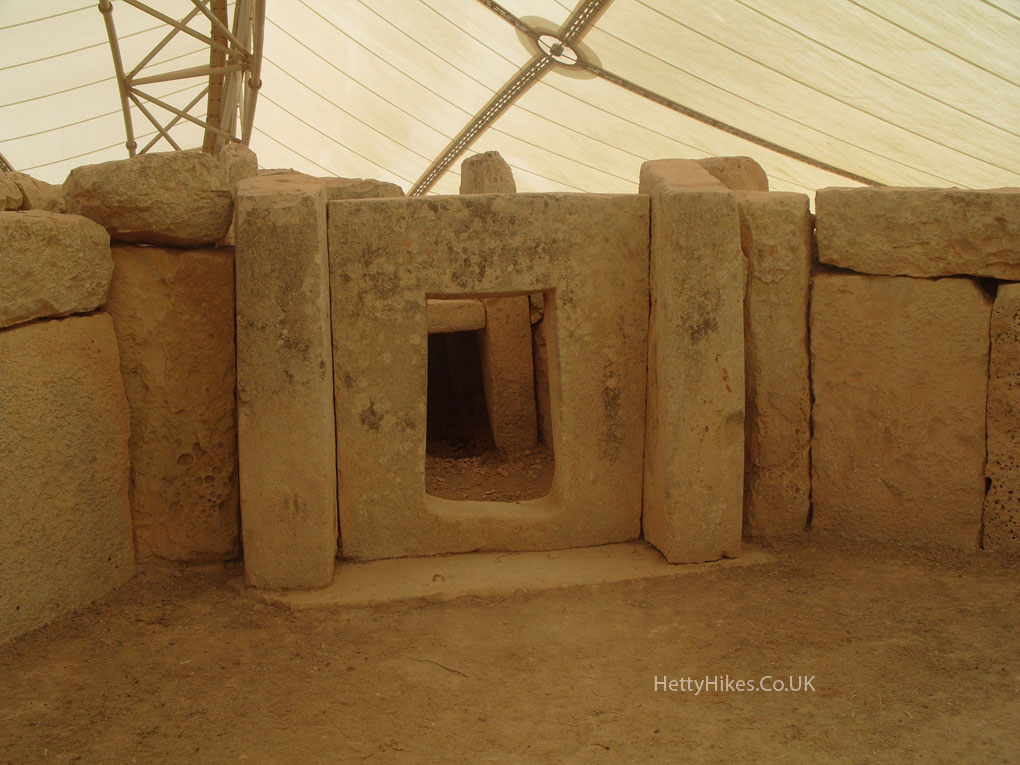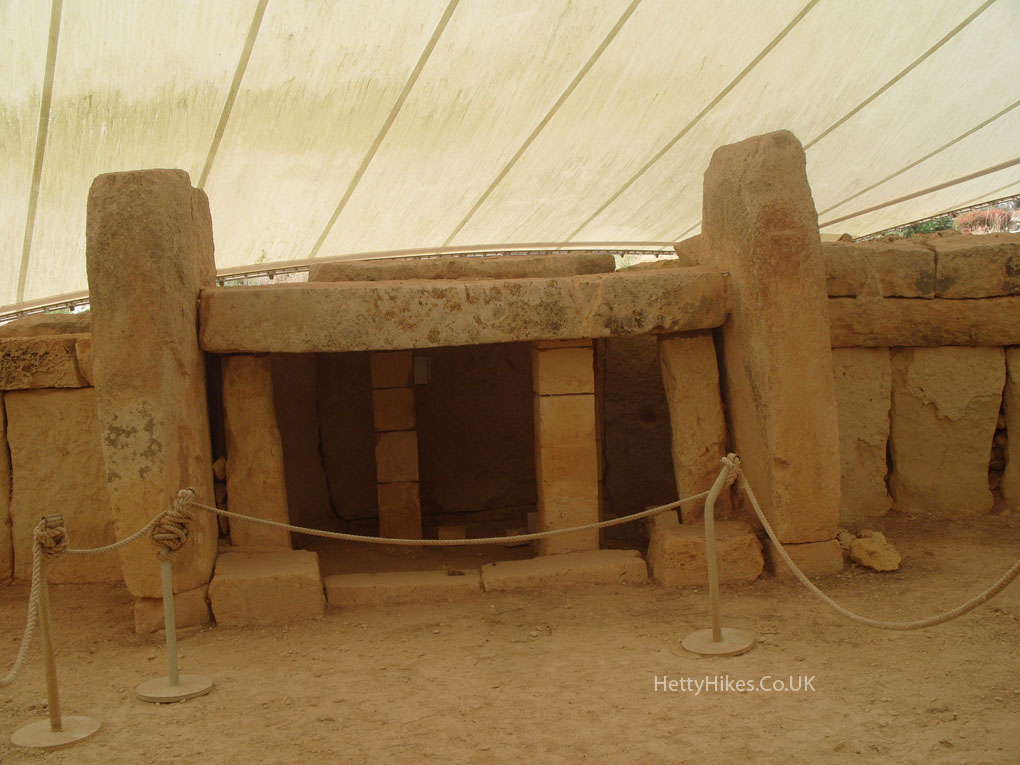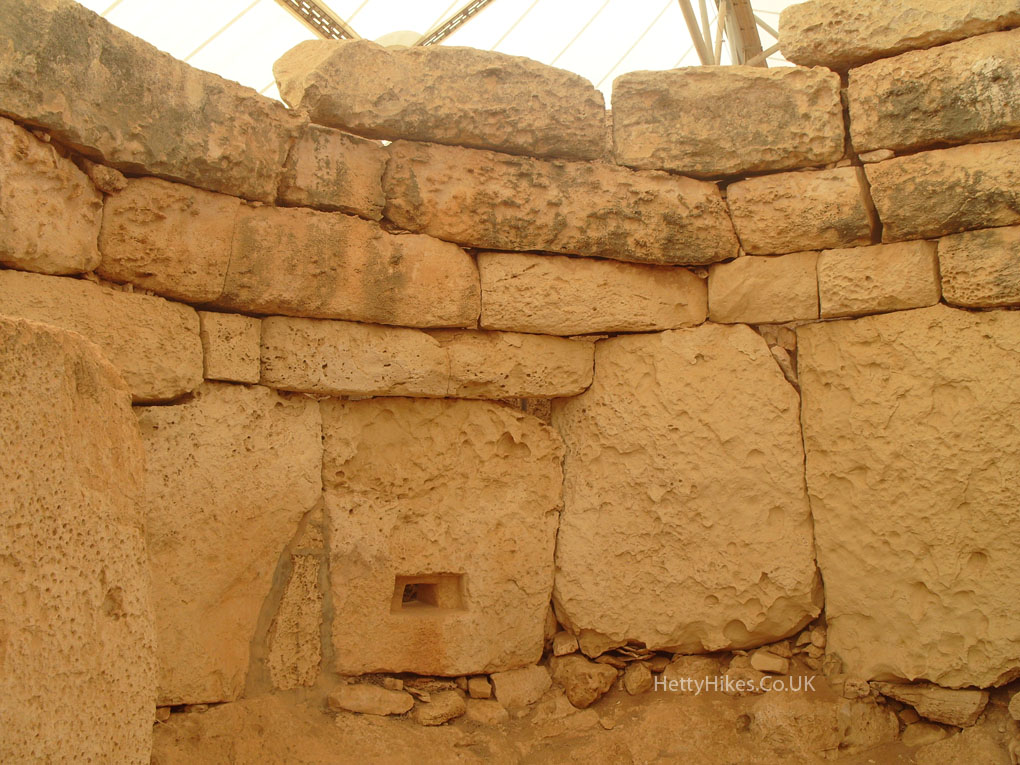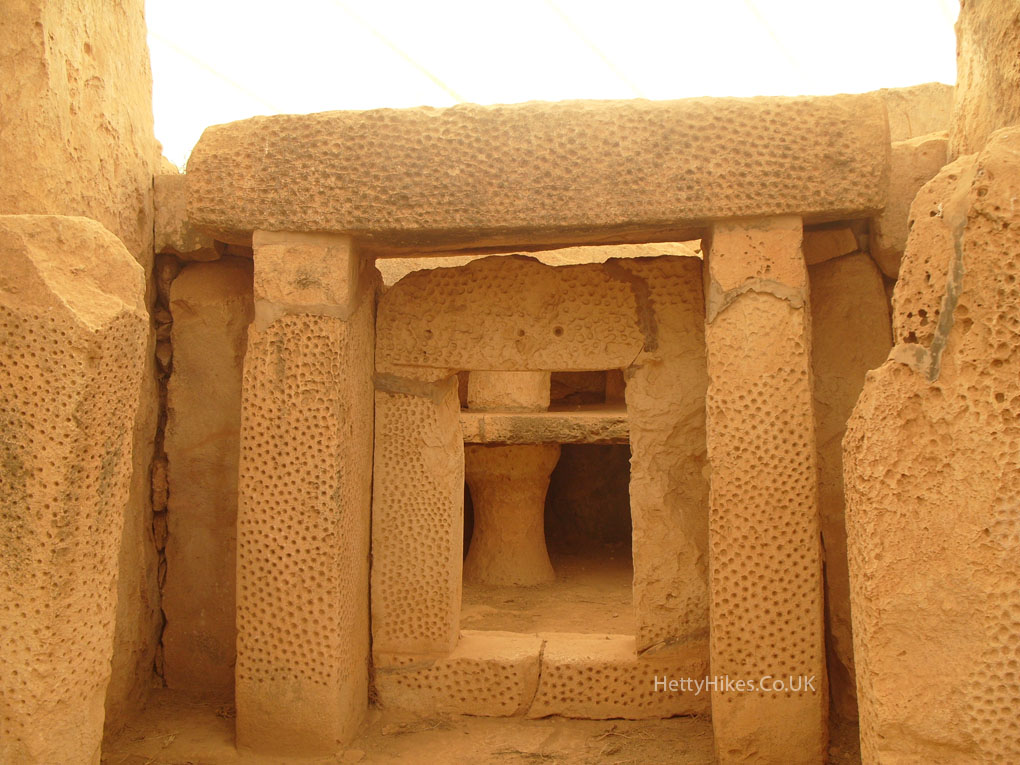 Our next stop is the creek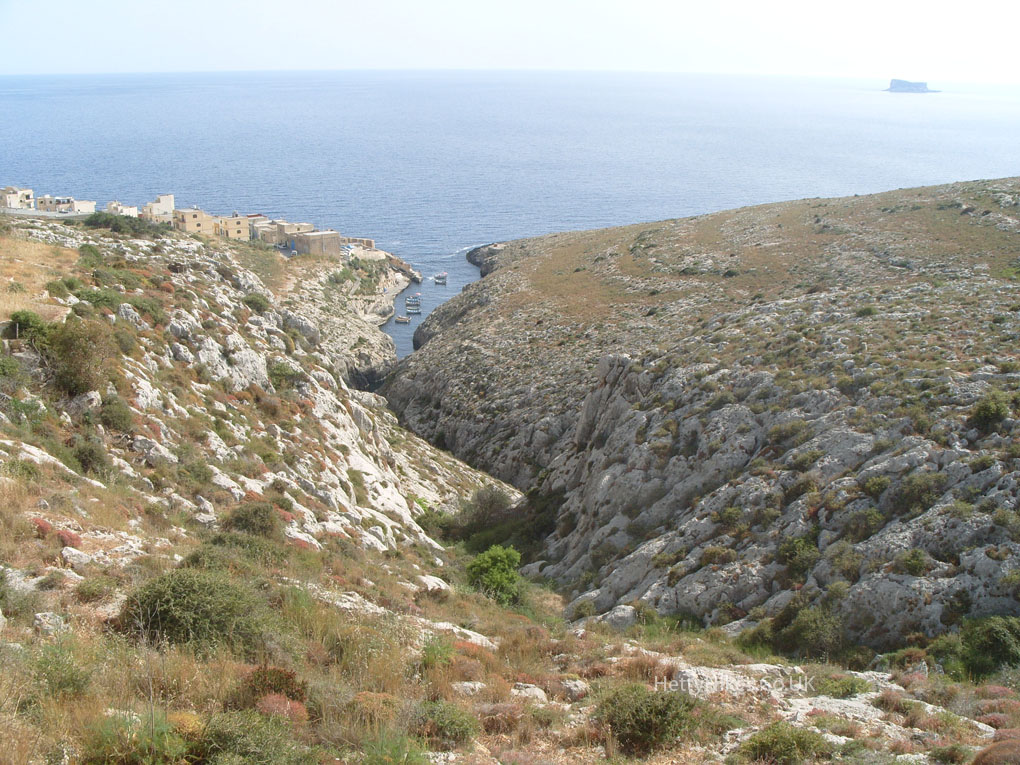 The Blue Grotto is here, but you need to take a boat ride to see it, and we didn't have time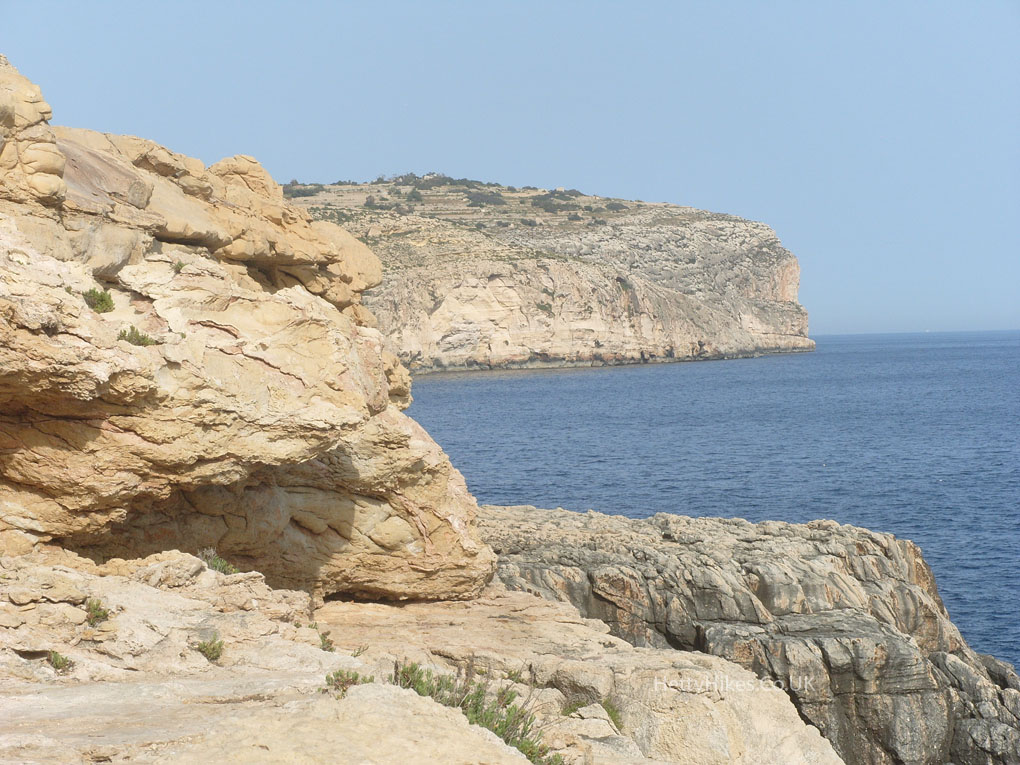 It took about 2 hours to get back to Bugibba by bus
All images on the website copyright of HettyHikes.co.uk