Shropshire                                                                                              Photos by Hetty
2nd September 2021  morning                               2.4 miles            Map of walk
Clun has a medieval pack horse bridge, repaired many times, but still of its original design, with passing places.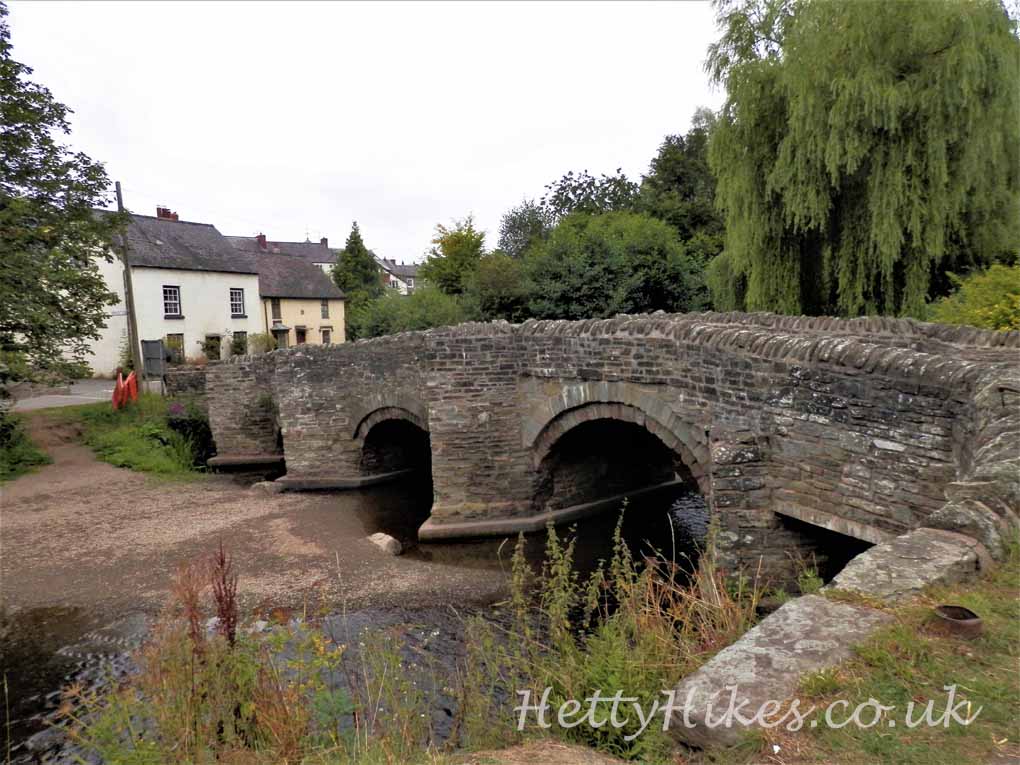 This was built as a Temperance Hall in 1870, became a Post Office and is now a cafe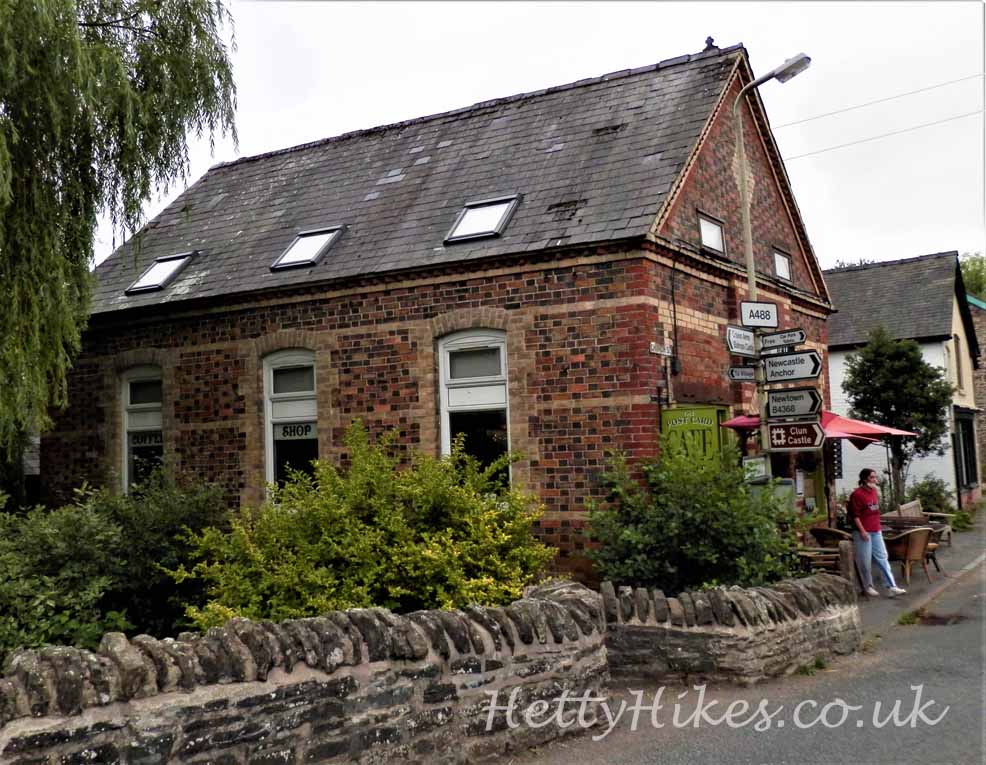 There was a Saxon settlement here before a castle was built soon after 1066. It was the centre of a vast area and a new town was laid out in the 1100s. The castle was burned down in 1196 and the present castle was built about 1300. The town prospered with  the wool trade in the 1200s but by the mid-1300s the owners only used the castle as a country retreat as their main home was Arundel Castle in Sussex. The area was devastated by Owain Glyn Dwr in the 1400s and the castle was ruinous by 1539 .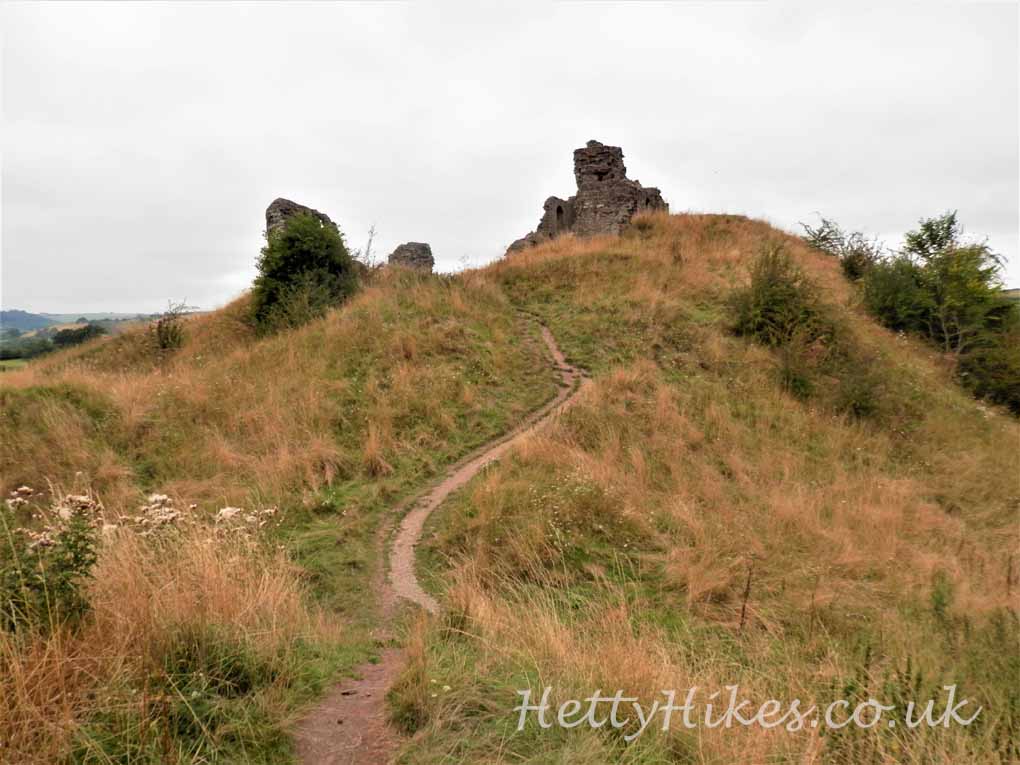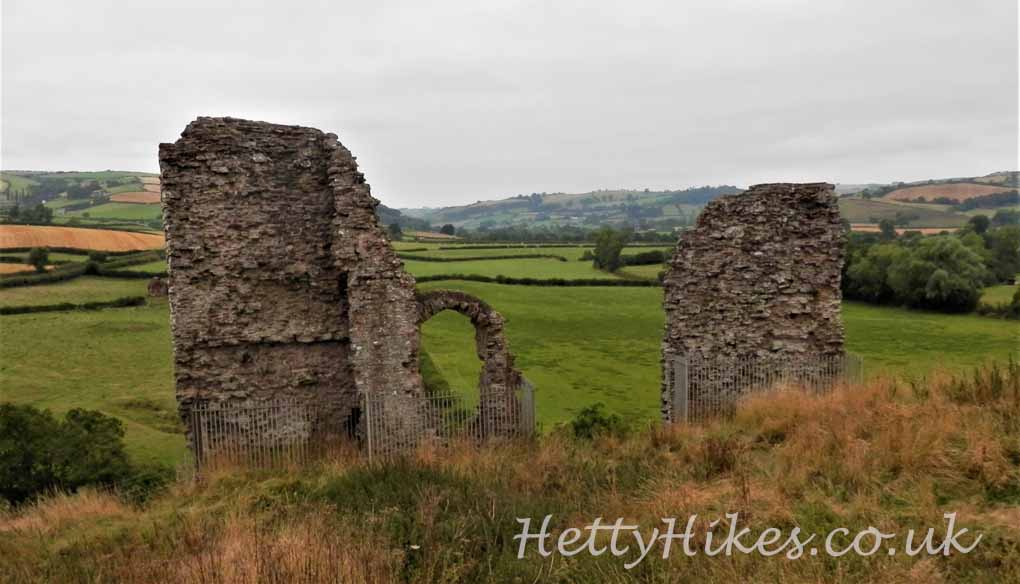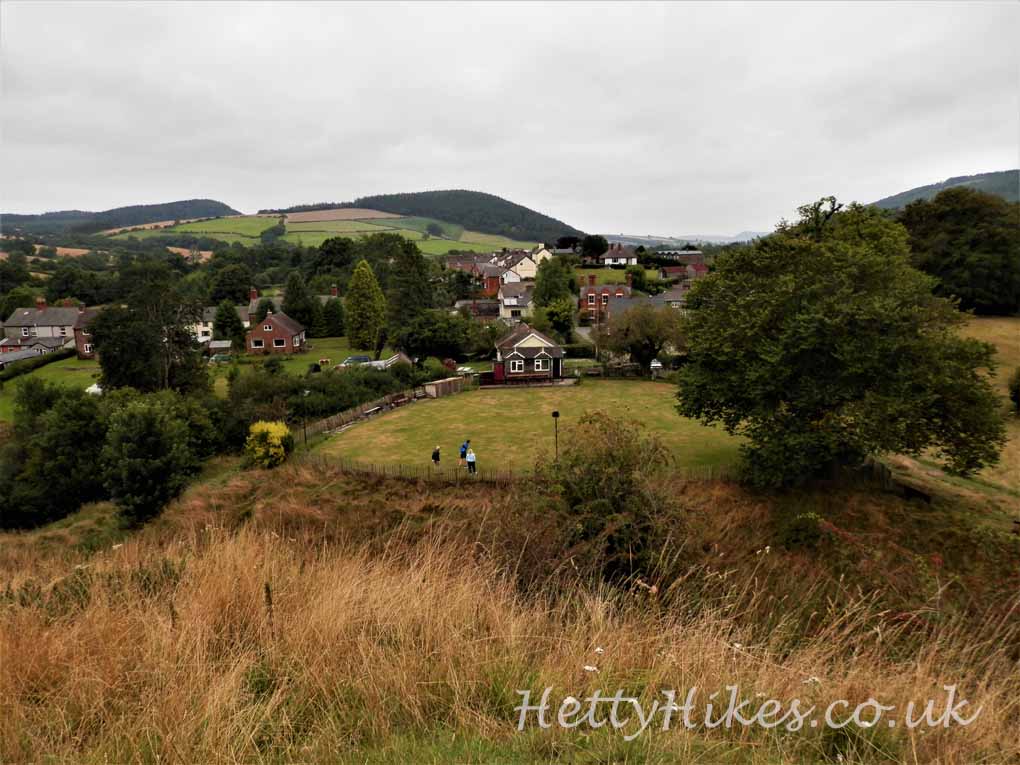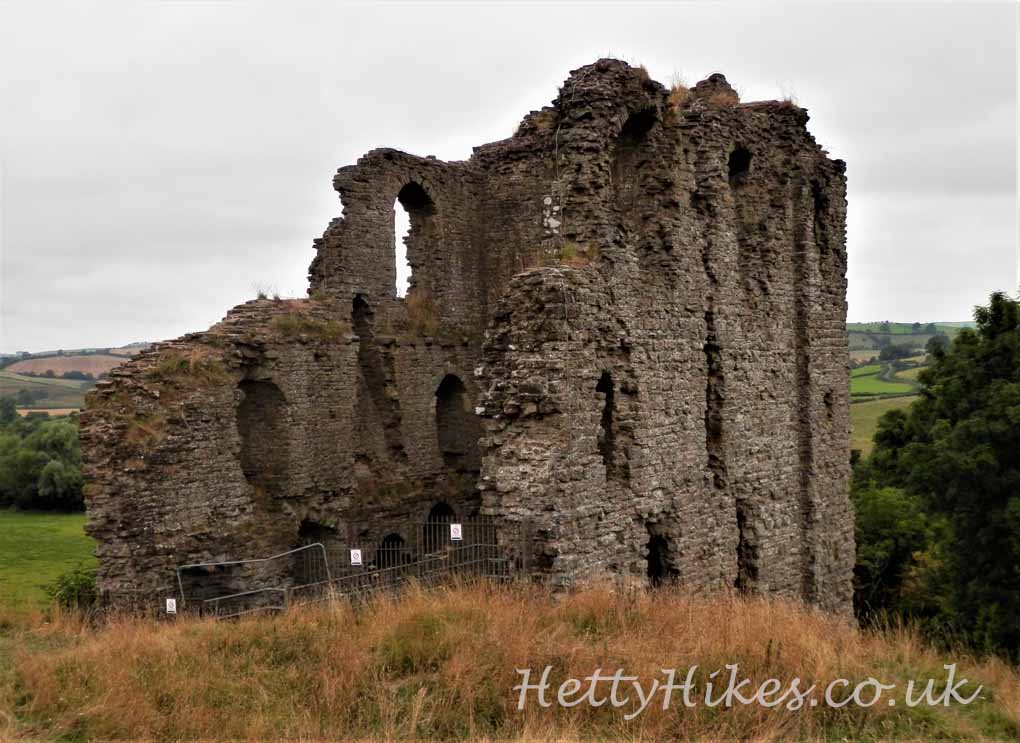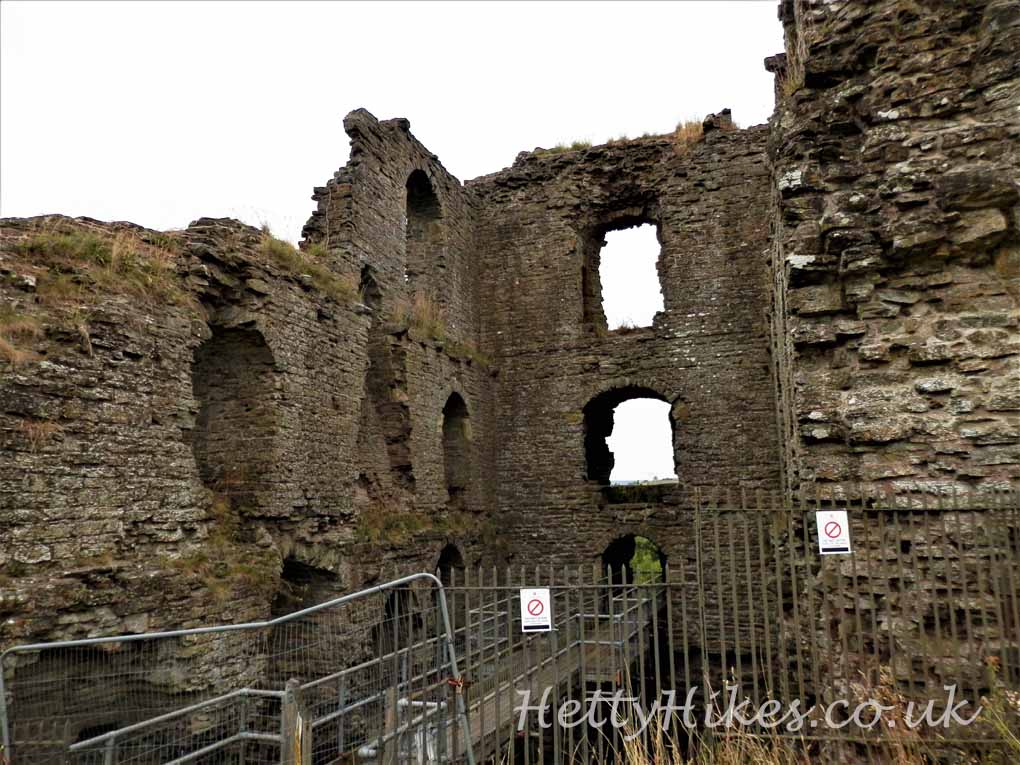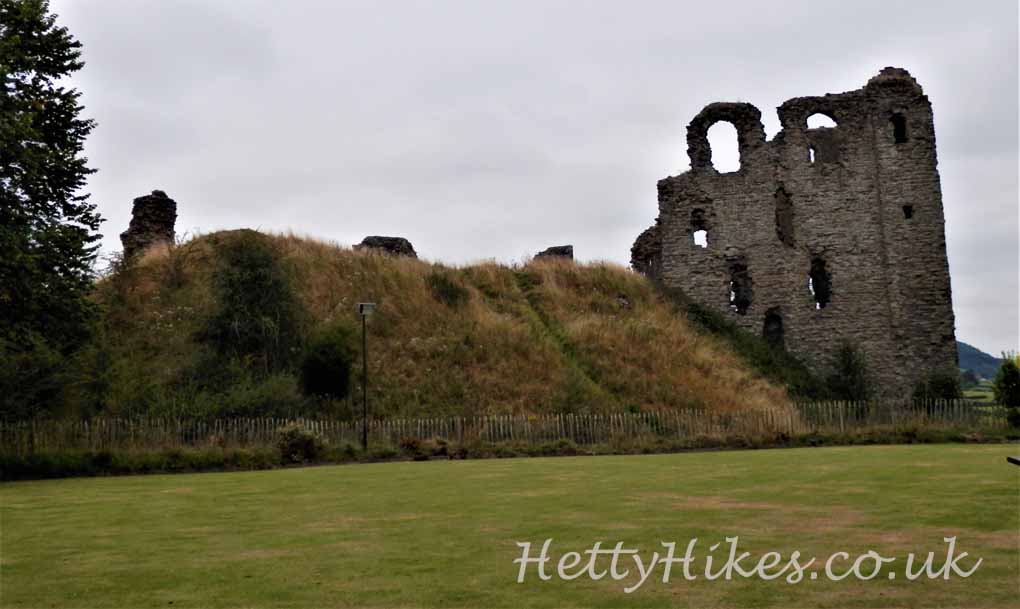 This house has many horseshoes on its wall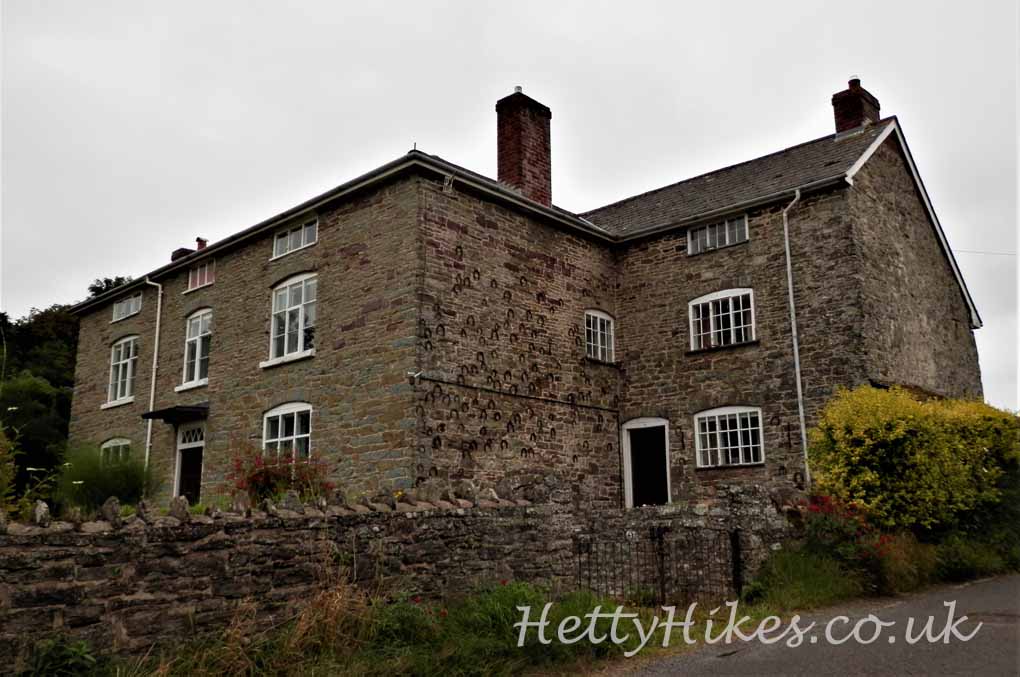 Trinity Hospital Almshouses were built in 1614 for 12 men of good character; it has its own chapel. The gardens are lovely.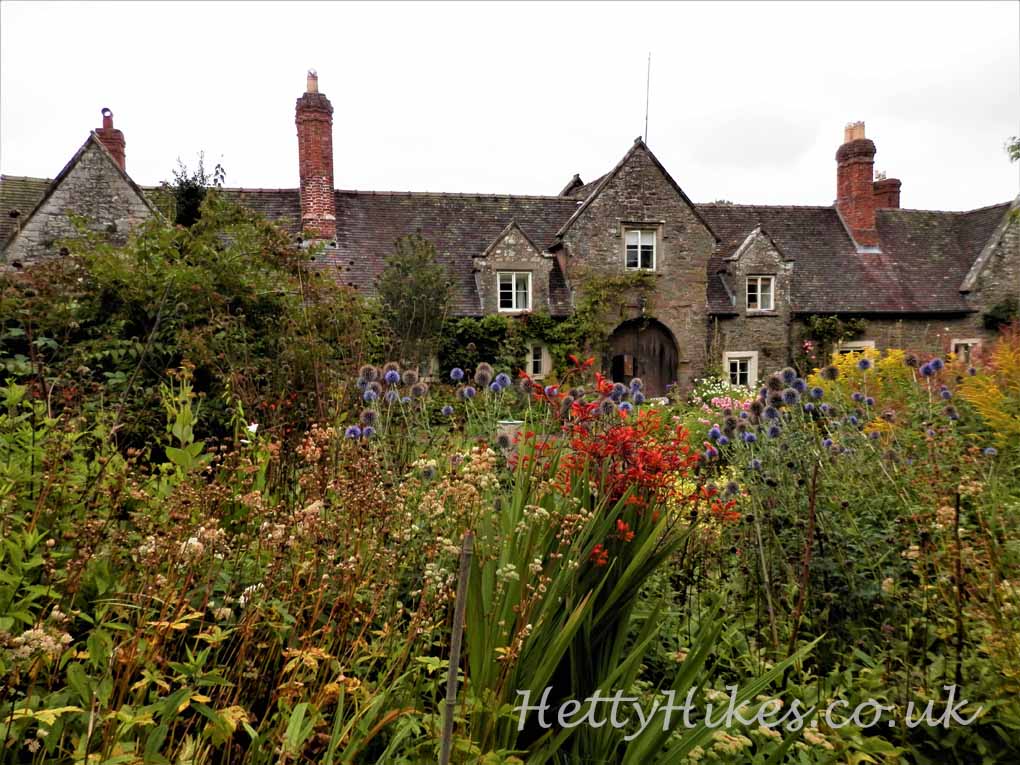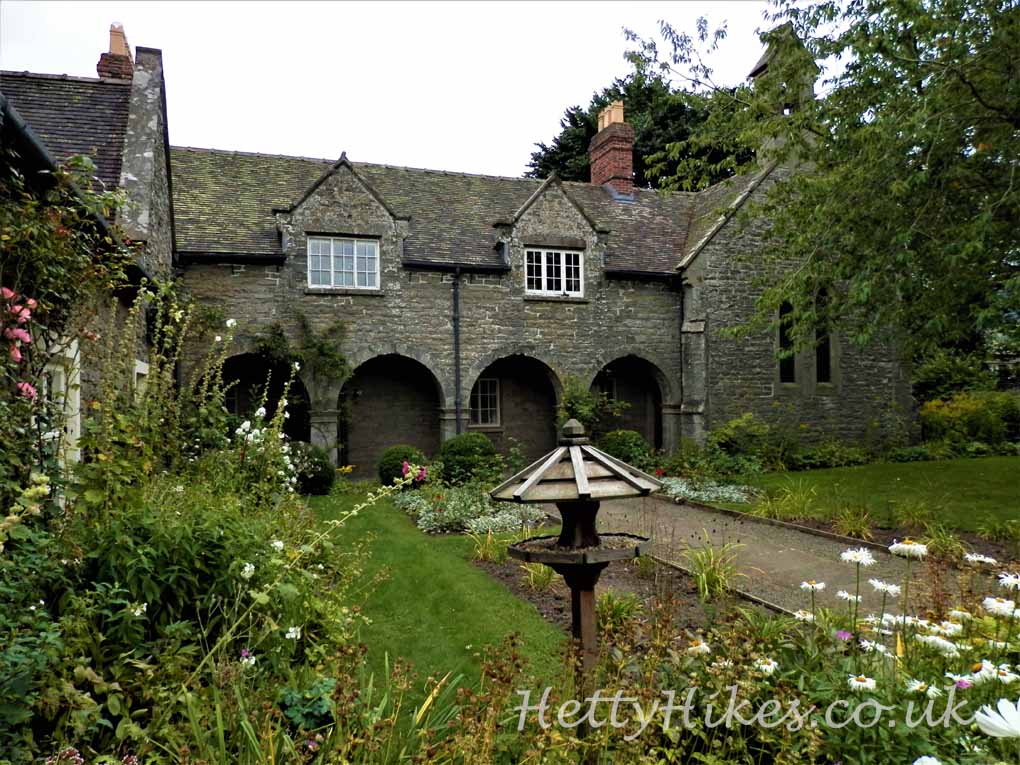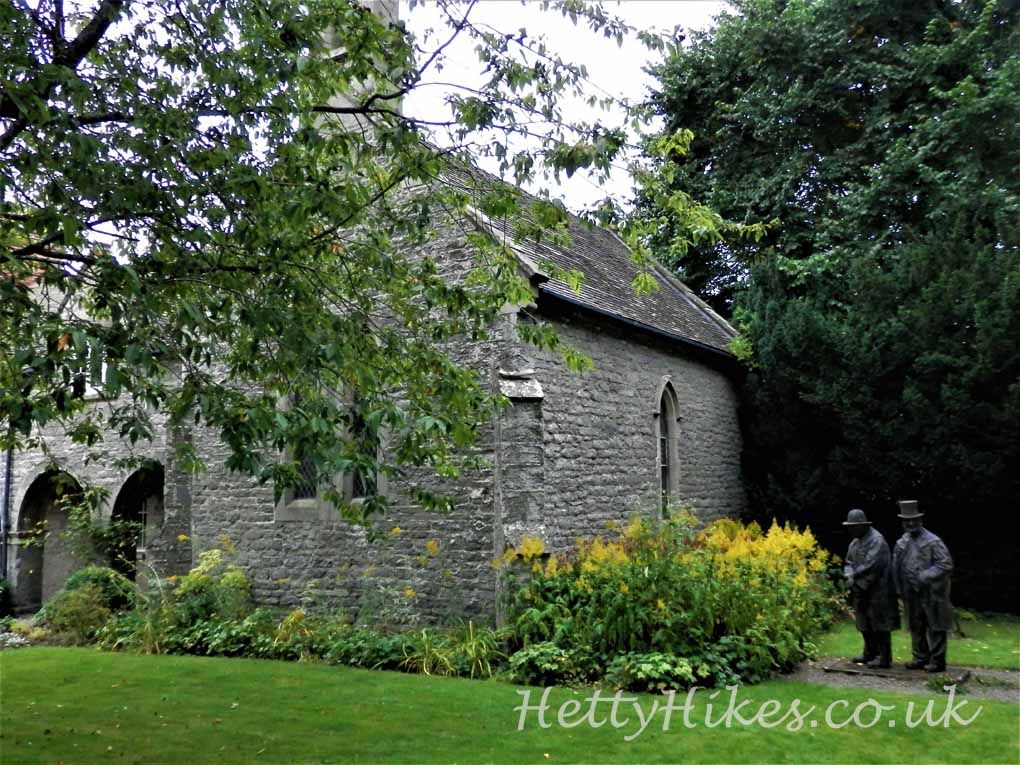 The Town Hall of 1780, became a courthouse and gaol, but is now a museum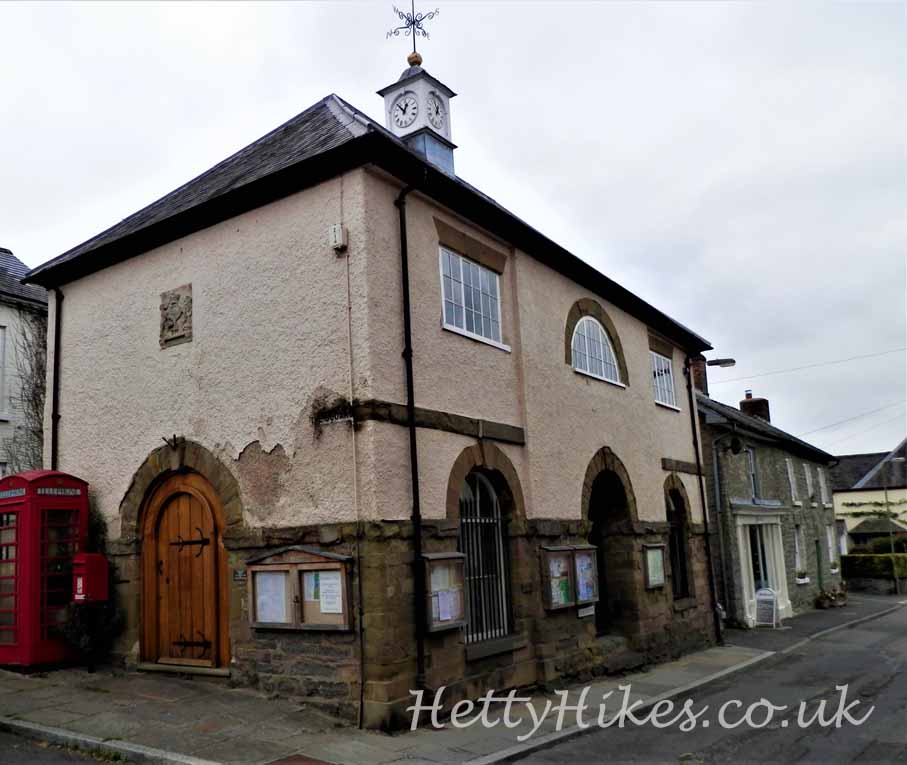 The Maltings Cafe was a malthouse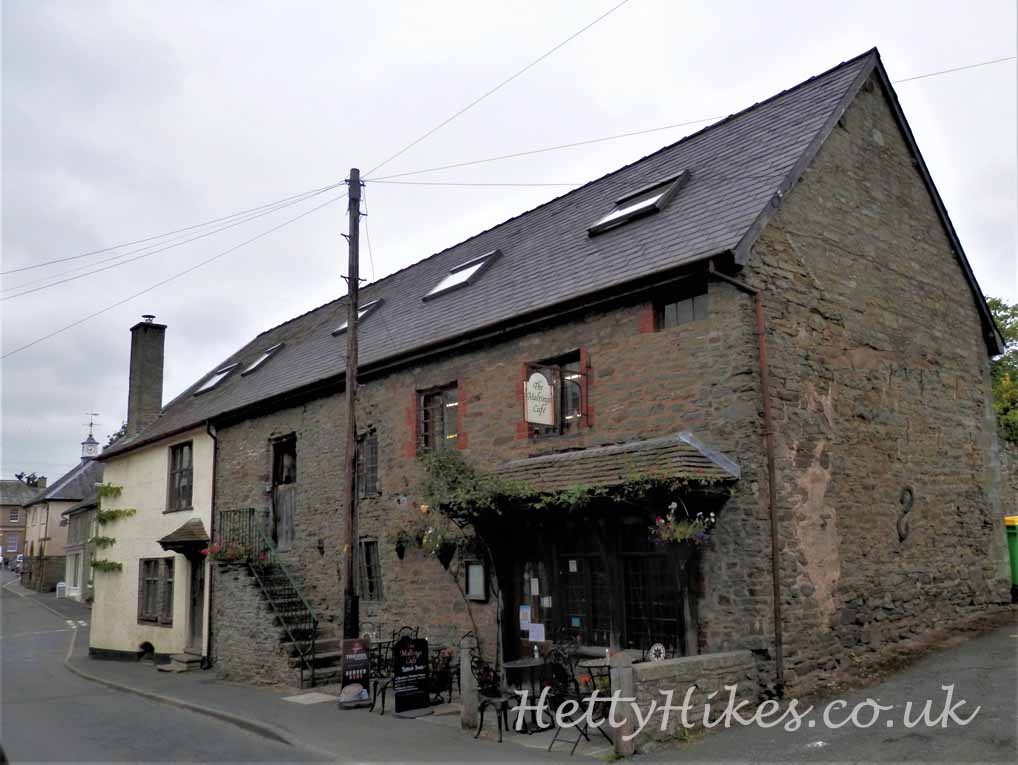 The bottom of the church tower is Norman with a 17th century upper part.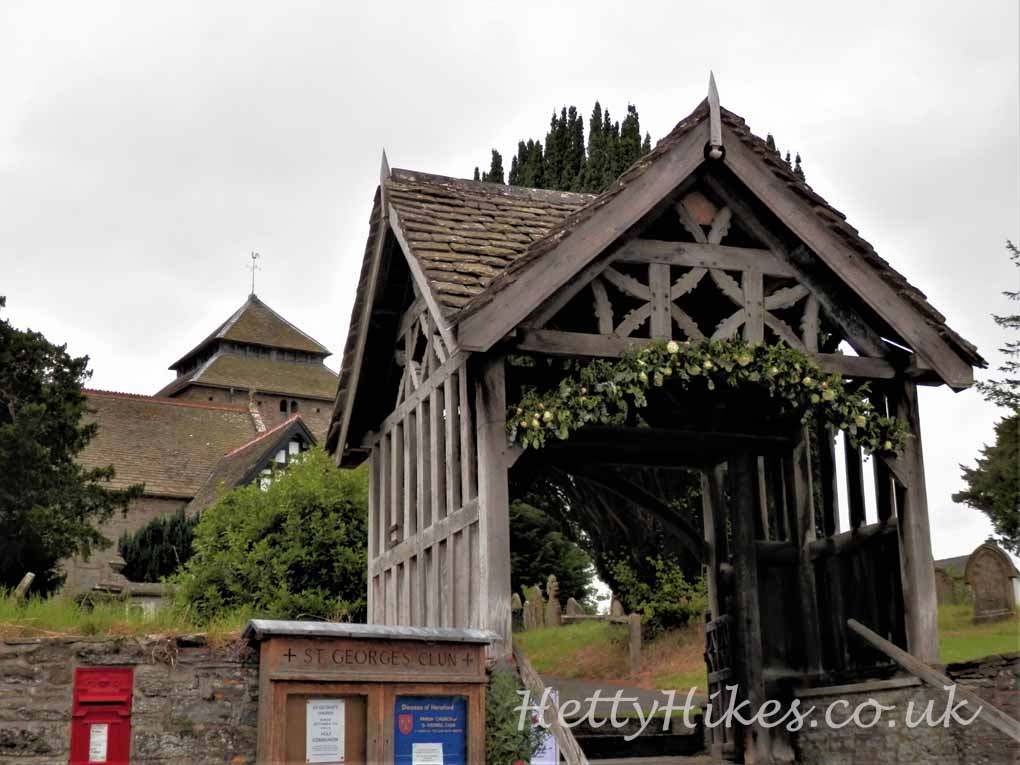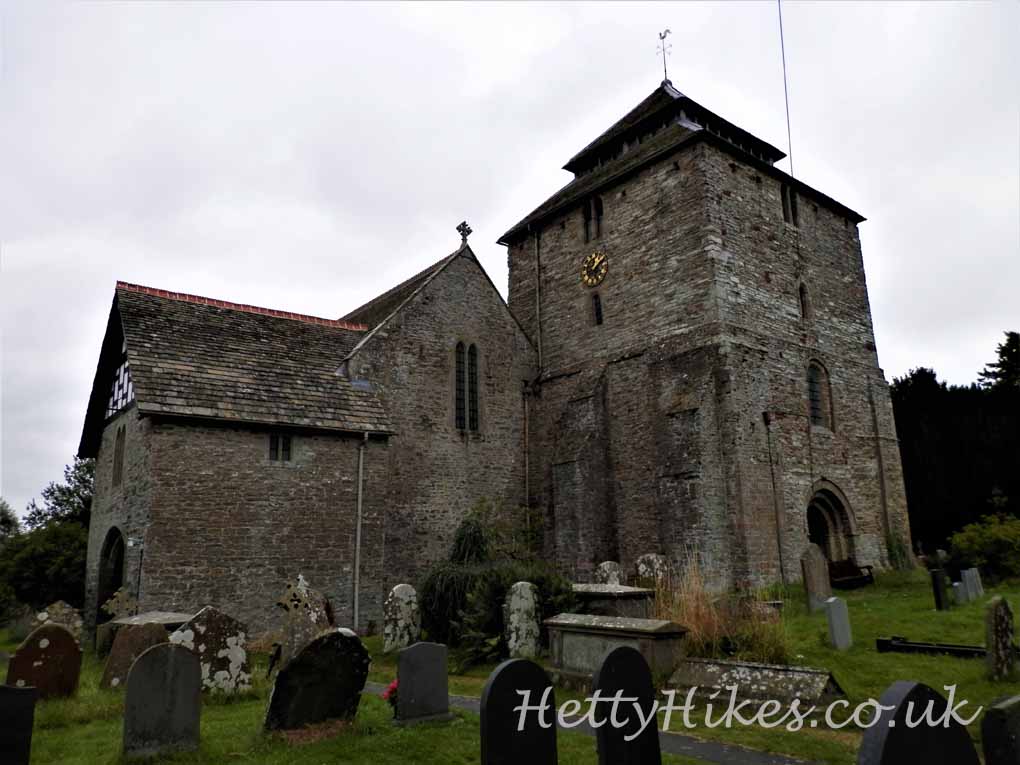 a door knocker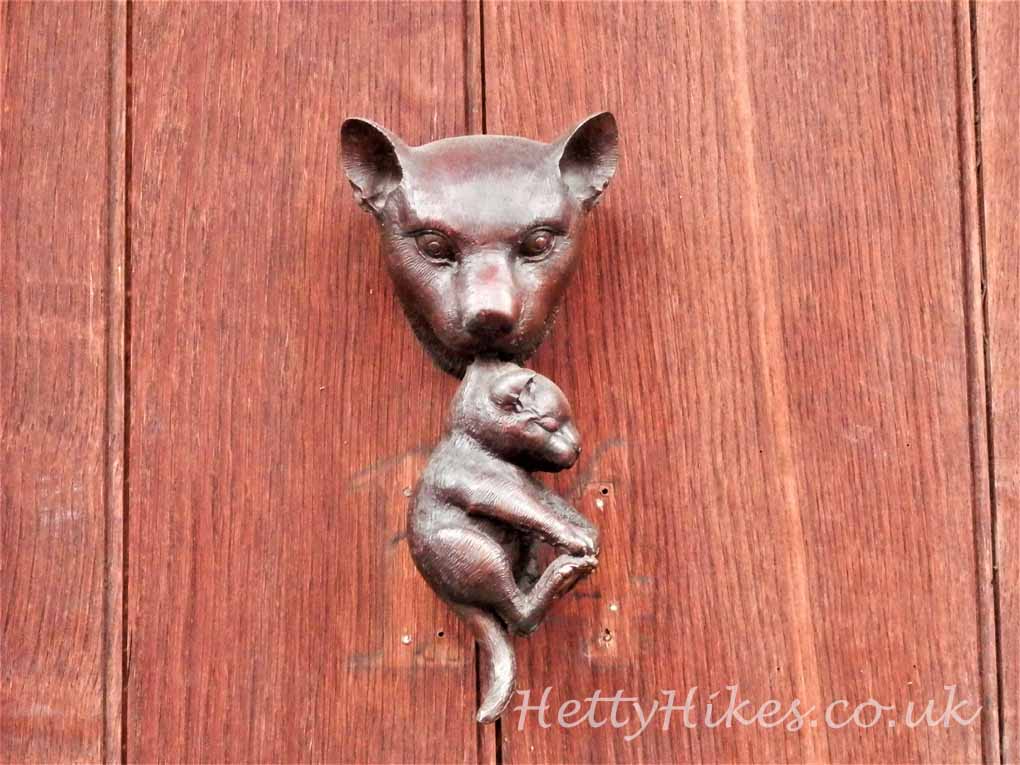 Next: Much Wenlock
Back to beginning of holiday in Shropshire
All images on the website copyright of HettyHikes.co.uk