Cornwall                                                                                                             Photos by Hetty
9th May 2022                                                                                          Map of walk 4.7 miles
We parked at the Lantic Bay car park and walked to the coast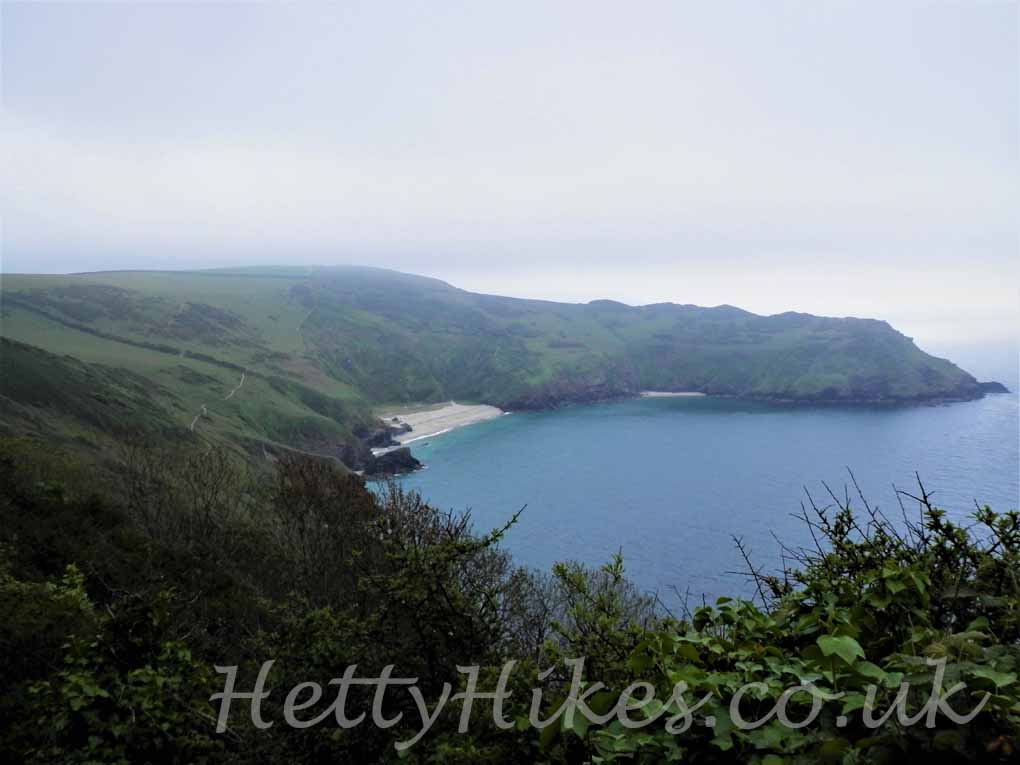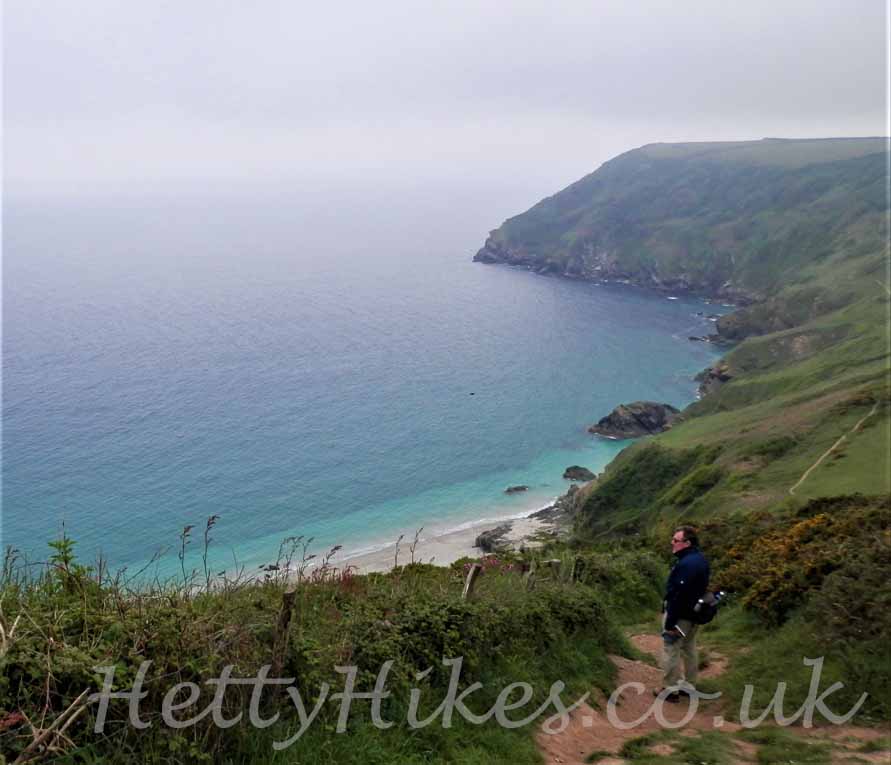 Fore Street, Polruan – it is very steeep.
Hetty's grandfather Archie (born in 1900) lived somewhere at the top of Fore Street in 1901 and 1911. His poor mother must have walked up and down Fore Street with four children (born 1900, 1903, 1904, 1905), while Archie's father went to America in 1906. Their father was still in USA in 1910 and not at Polruan in 1911, but he was home in 1921.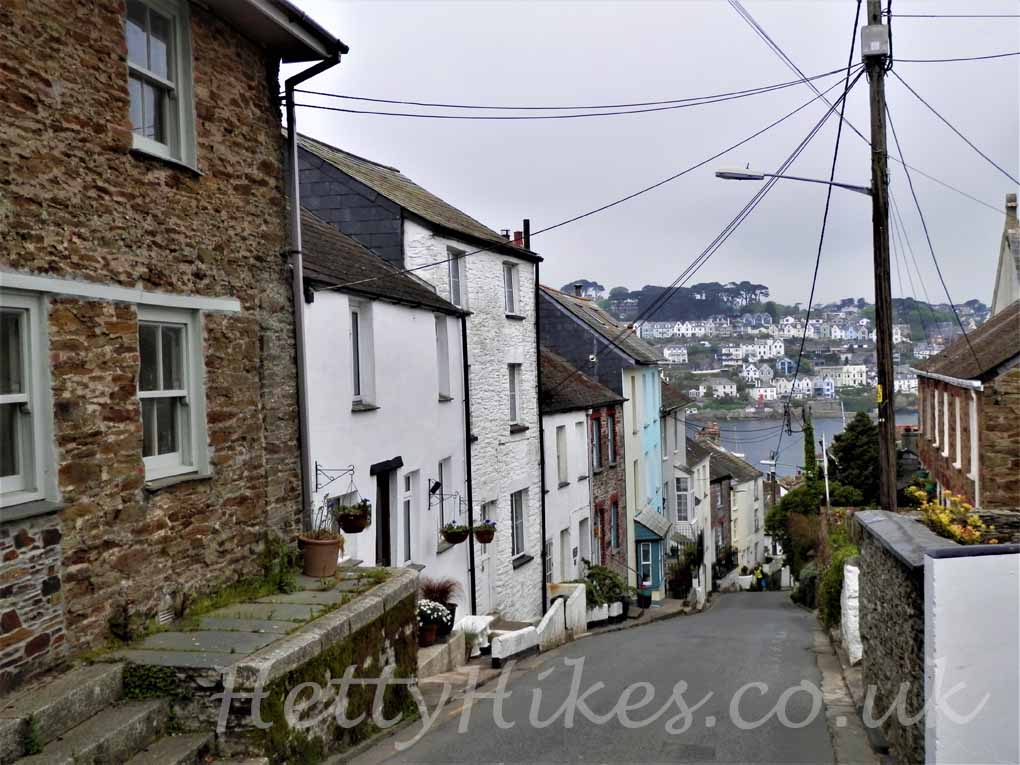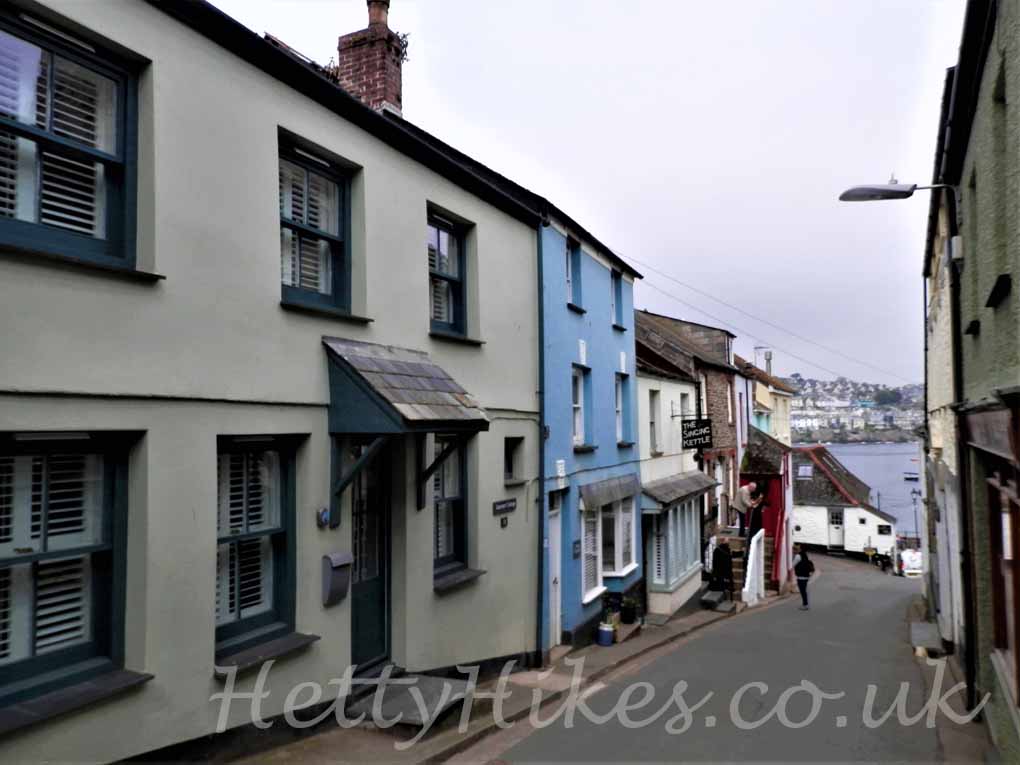 Looking up Fore Street (left). Entrance to West Street (right) – very narrow
View over the River Fowey from West Street Polruan –  where Archie's mother Bertha and father Paul lived in 1924. Bertha was widowed in 1937 and was still living in West Street in 1939. Archie was a shipwright at Devonport Dockyard in WW2 and his children were suddenly evacuated to Bertha – probaly in 1941 when Plymouth was heavily bombed.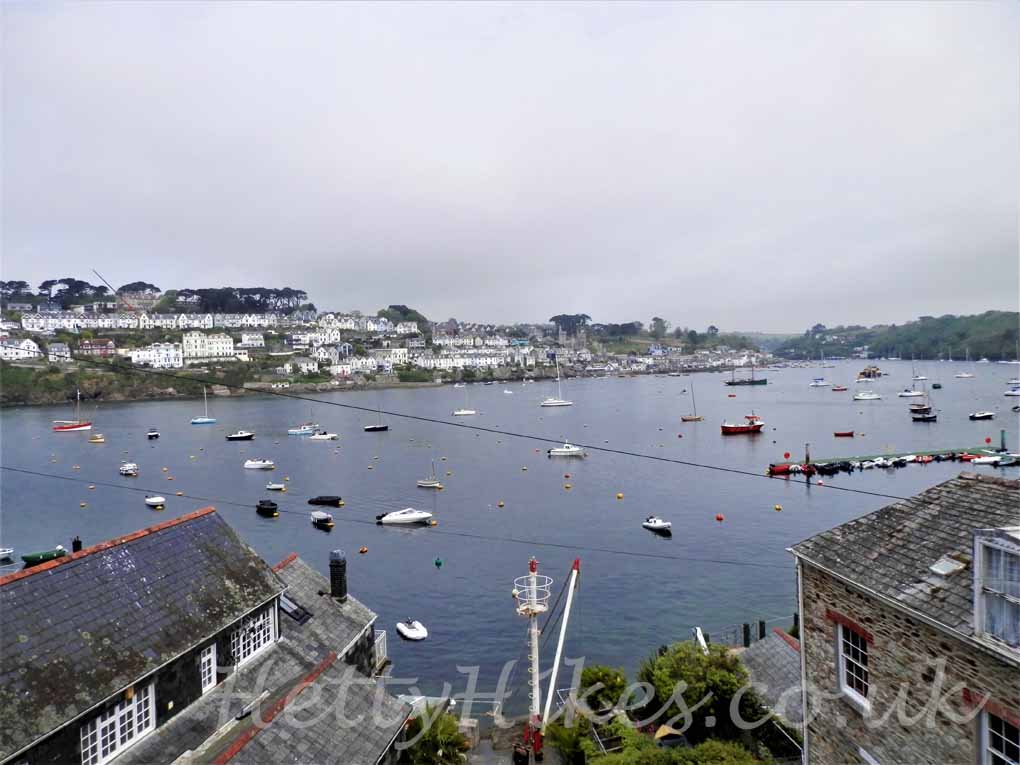 At the end of West Street is Polruan Castle
Looking across from Polruan Castle to St Catherine's Castle left and the blockhouse opposite in Fowey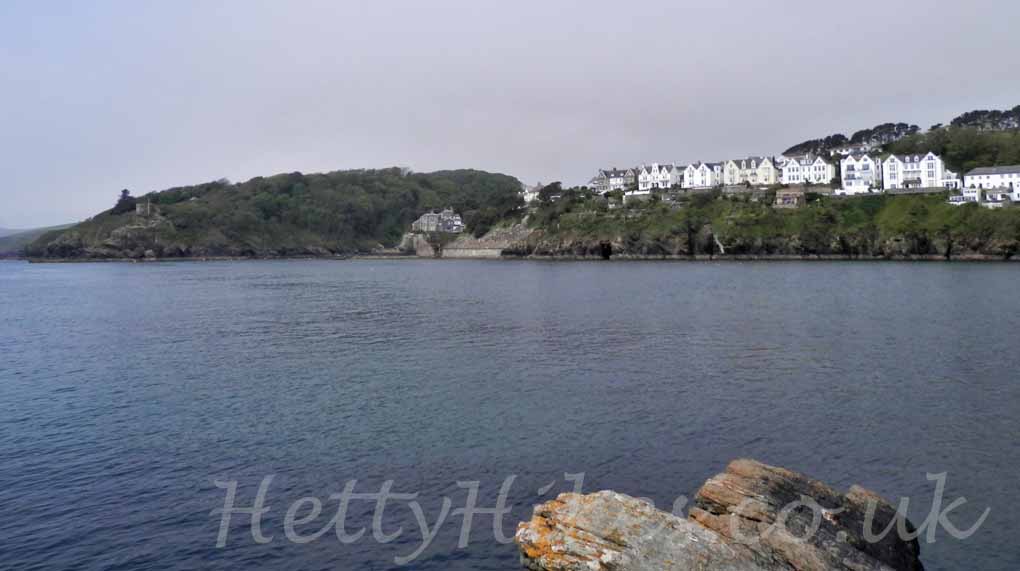 The passenger ferry from Fowey has arrived at Polruan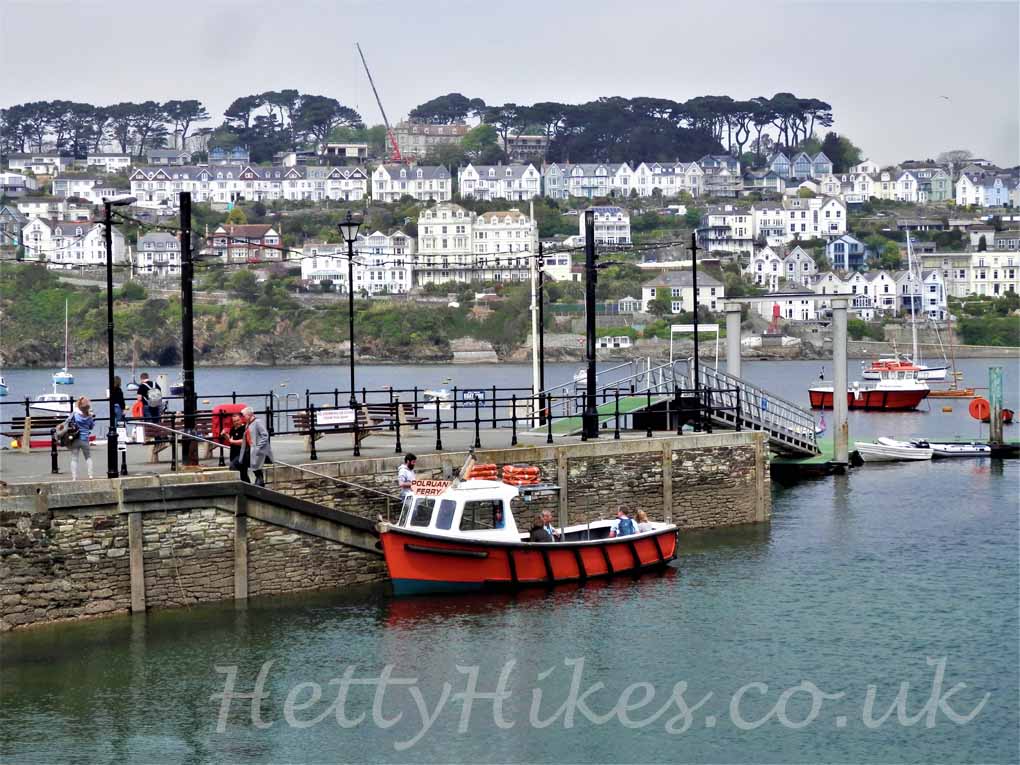 Polruan boatyard – is this where Archie learnt to build boats?
Then we followed the Hall Walk along the river, climbing higher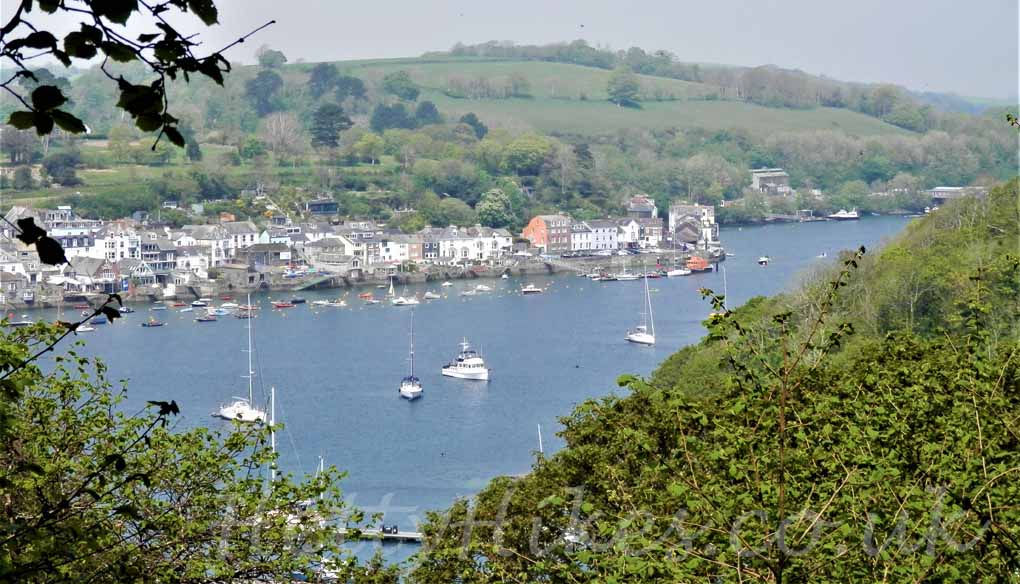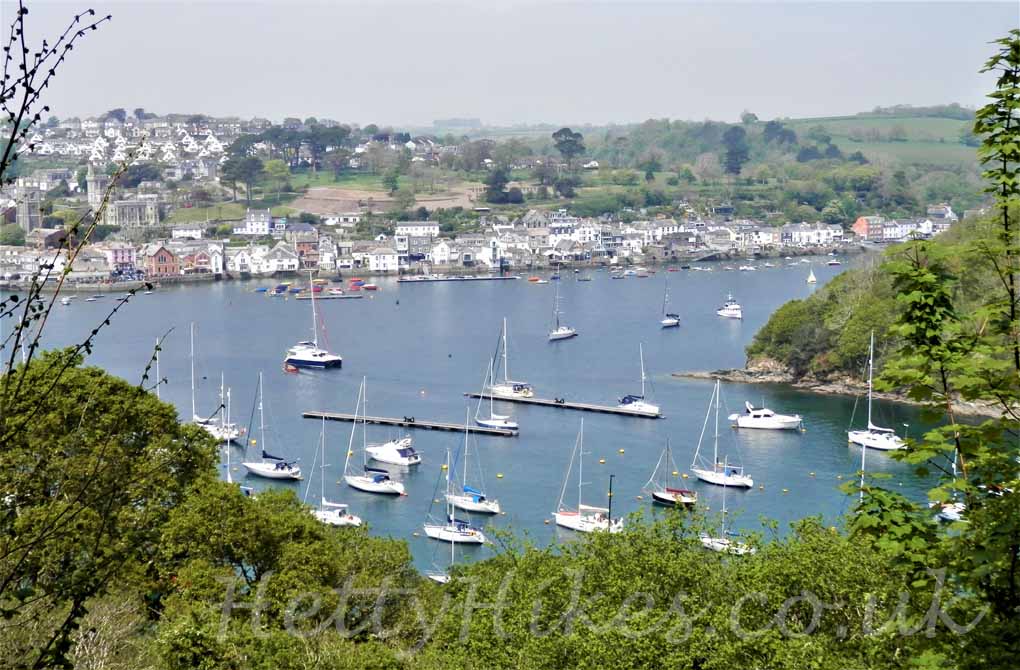 Lanteglos-by-Fowey Parish Church is by a farm, but no village. Author Daphne Du Maurier was married here.
It has a 14th century cross outside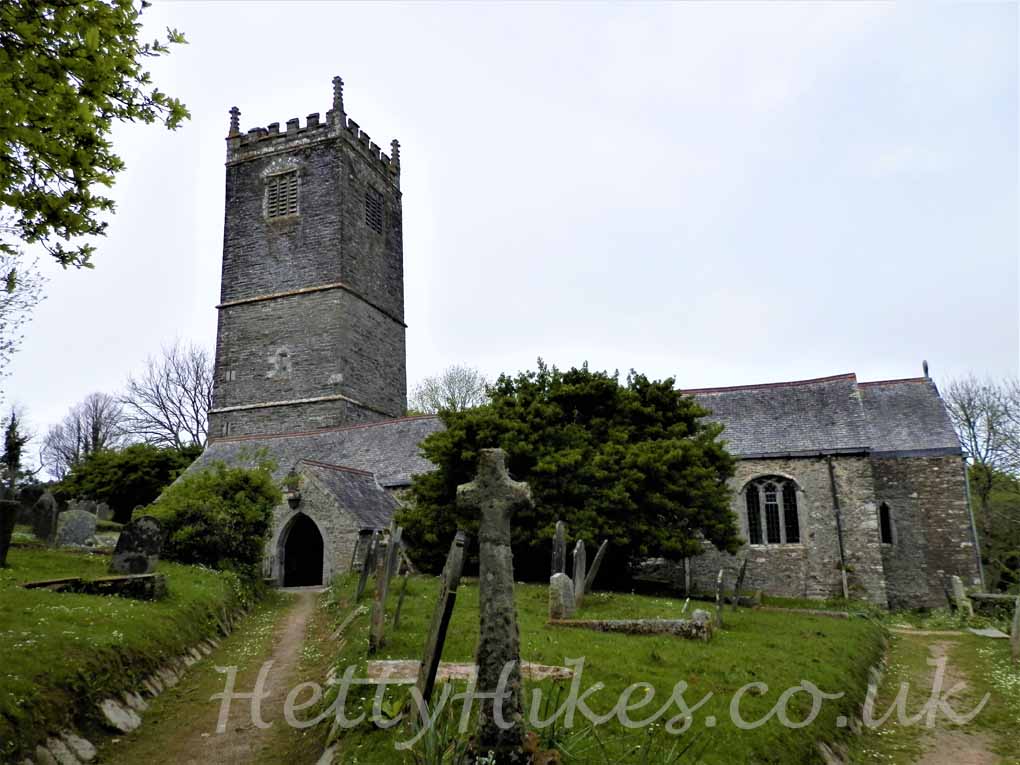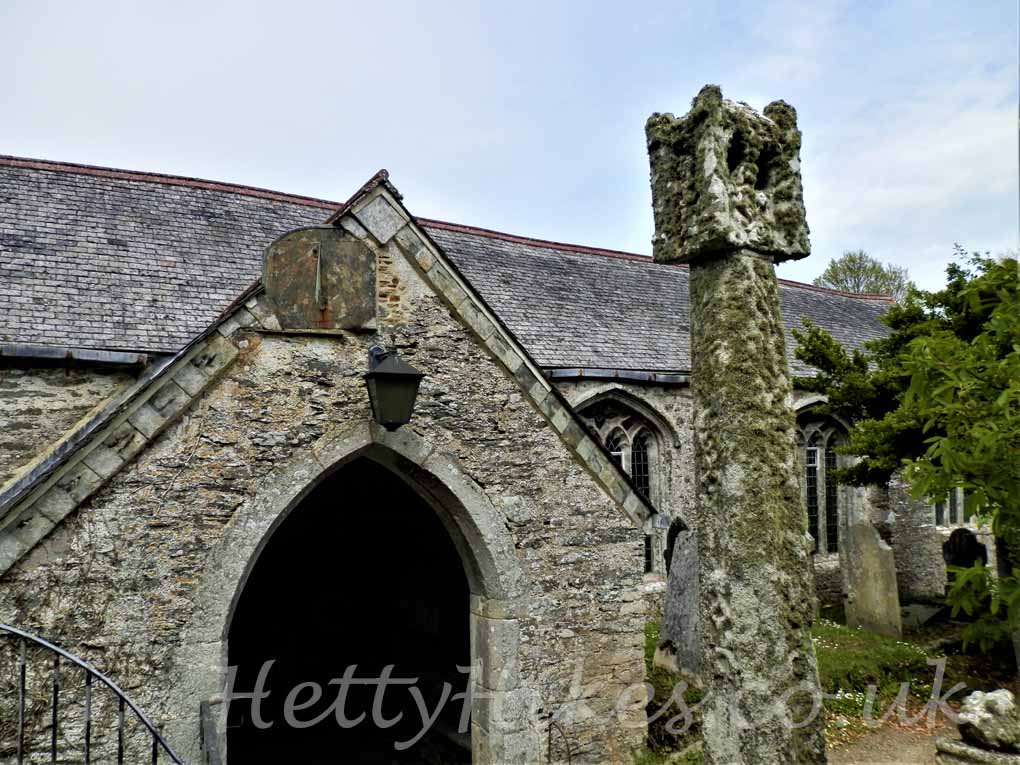 Late medieval wagon roof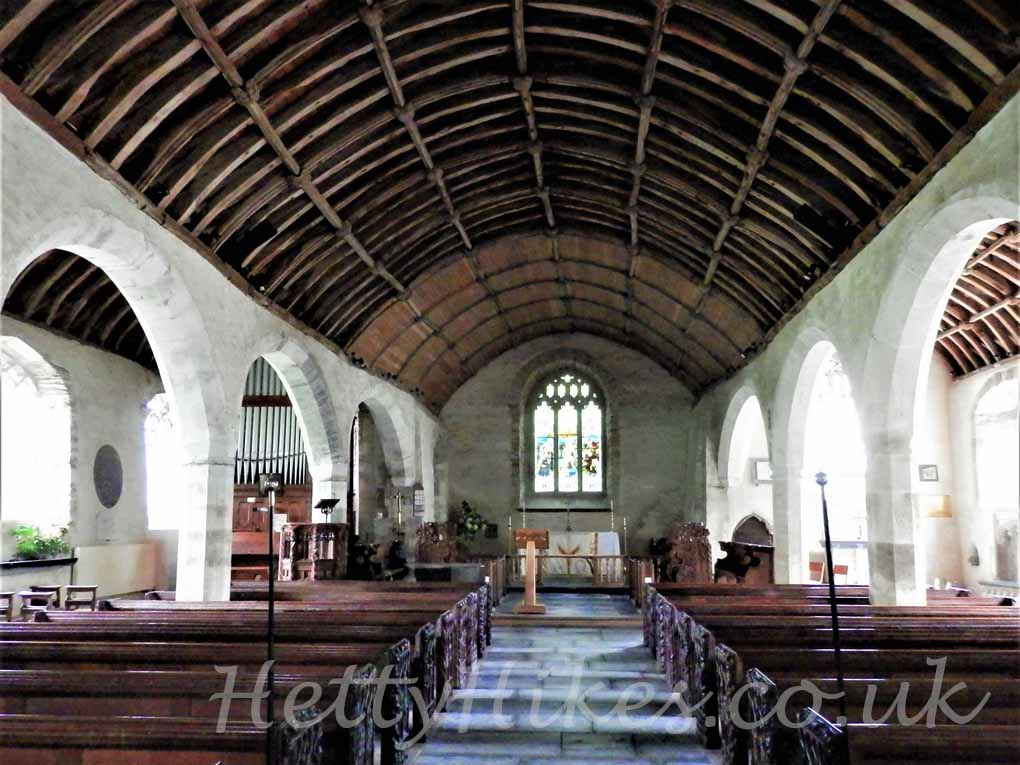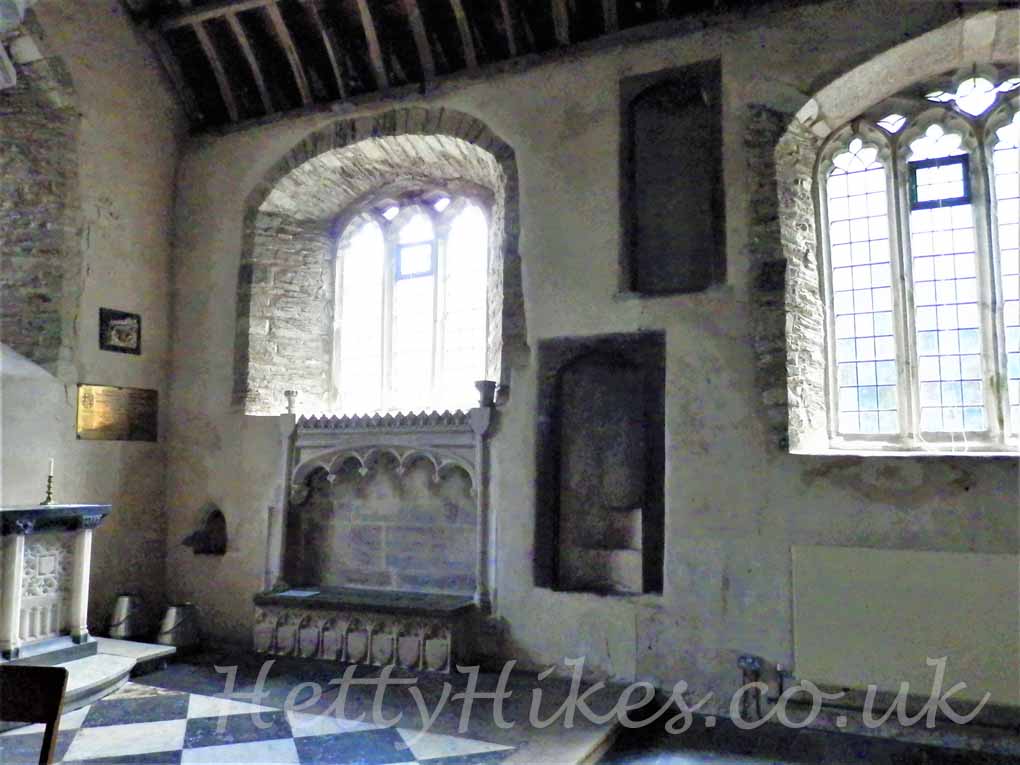 Carved panels from old box pews with coats of arms of local families – and medieval bench ends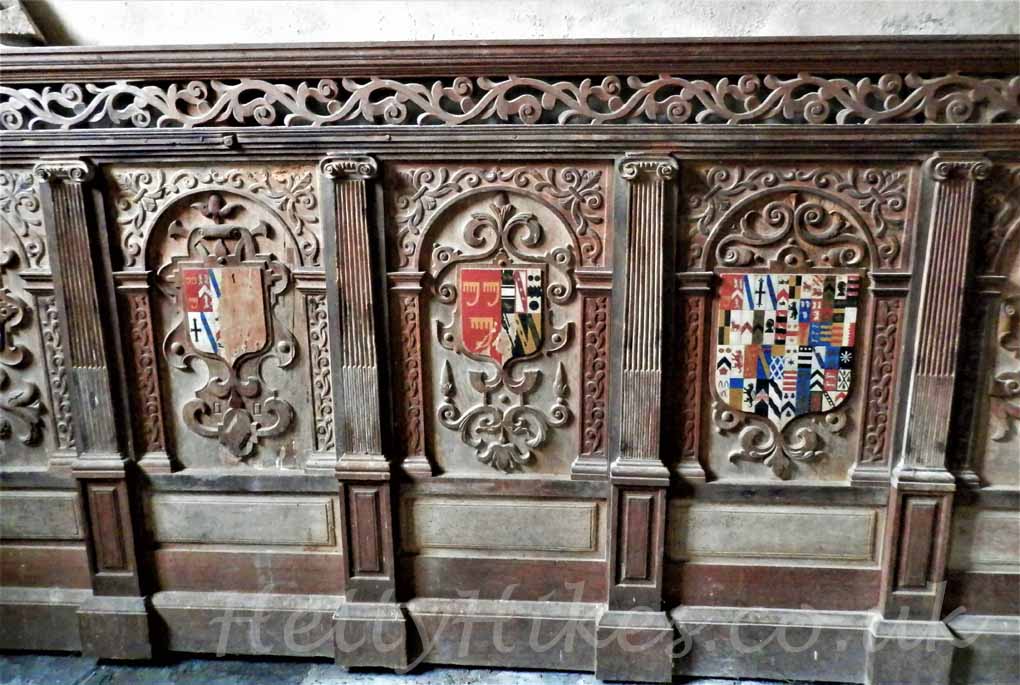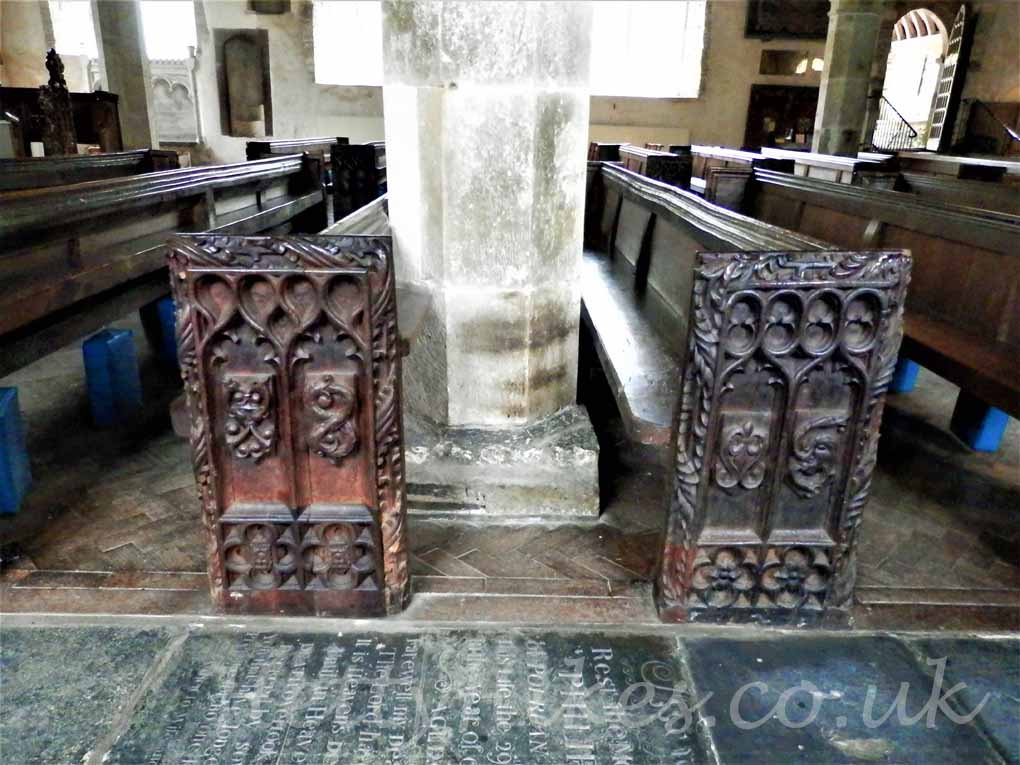 Norman font with 1906 cover
Next: Liskeard                                  Back to beginning of holiday
All images on the website copyright of HettyHikes.co.uk