Copenhagen, Denmark
Tuesday 16th September 2014                                  All photos by Hetty
After the Open Air Museum, we had time to take the metro to Amager Beach, Copenhagen, near our flat, then walk back.
Click here for map of our walk. Distance 3 miles, time 2 hours 10 mins
The Oresund bridge – approx. 16 km long, road and rail link, between Denmark and Sweden.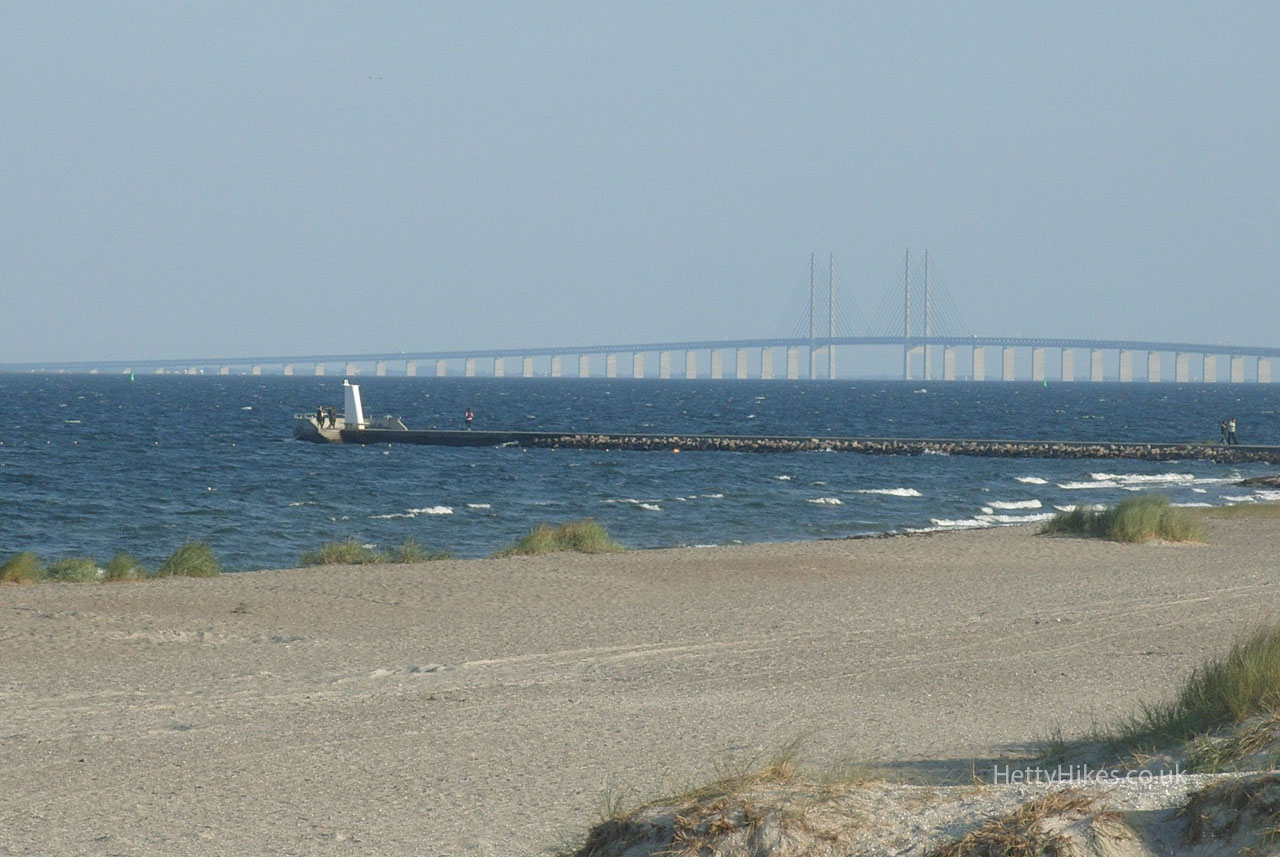 Looking back to Copenhagen city centre on the skyline.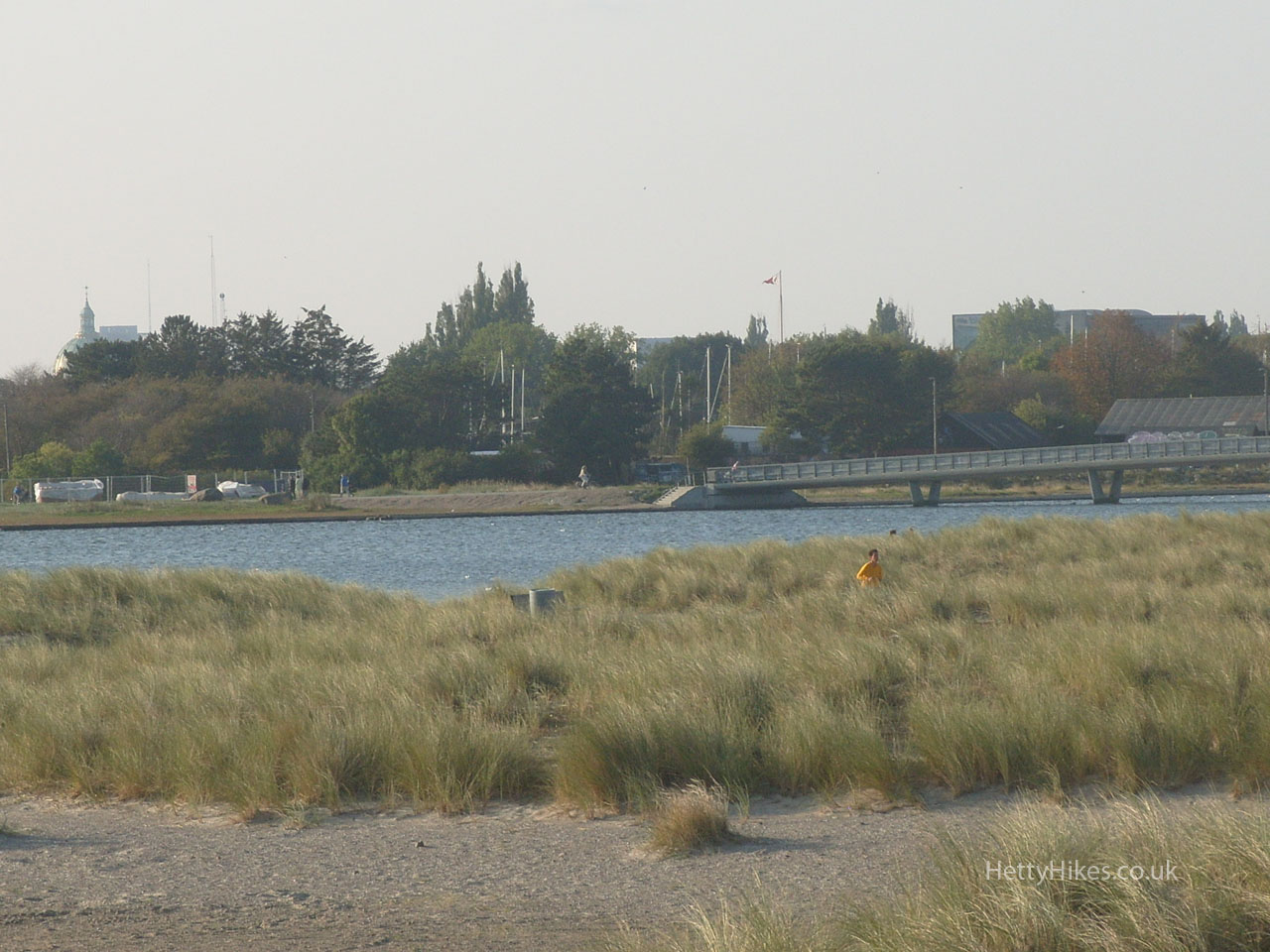 Sweden visible across the water.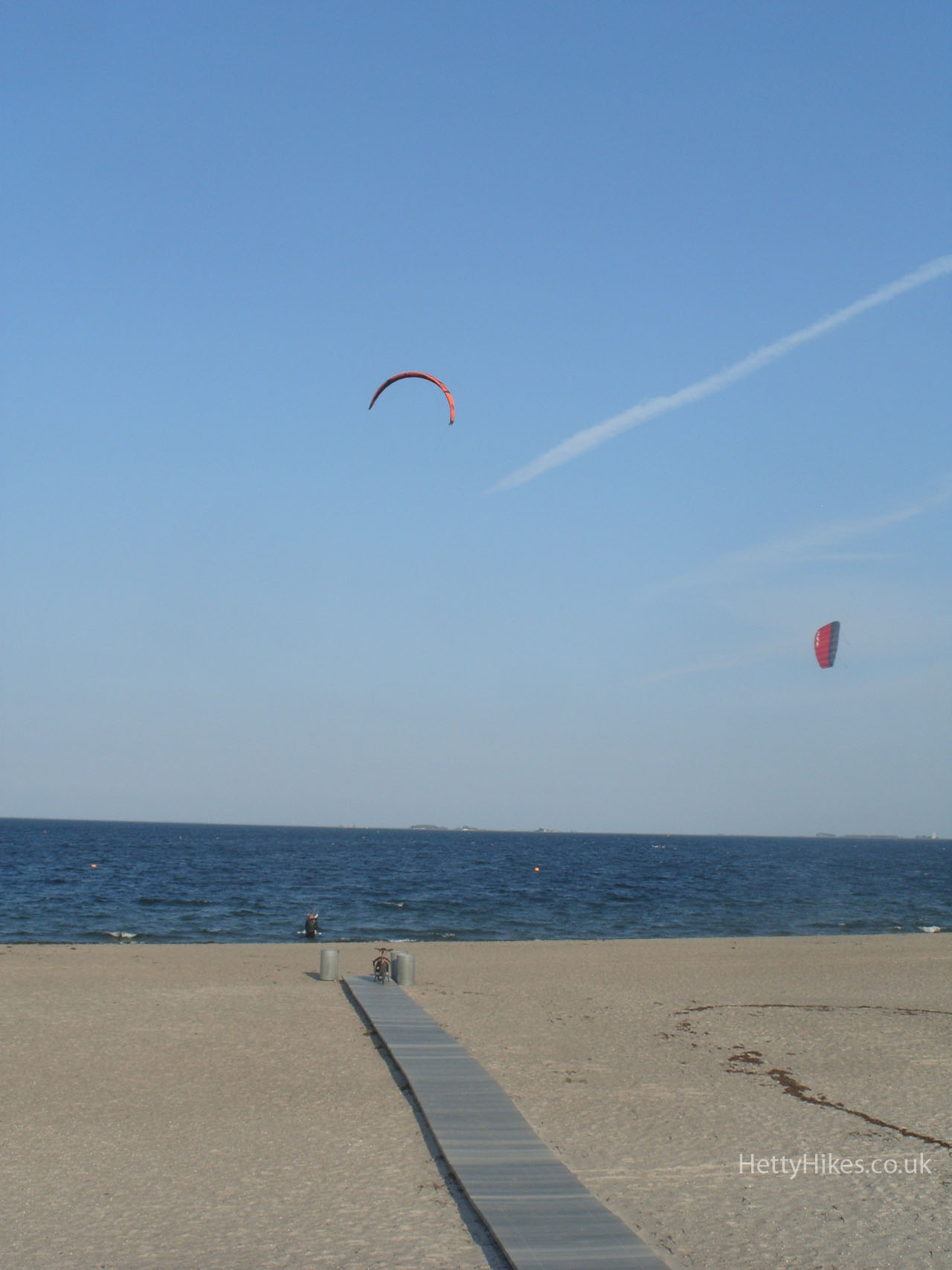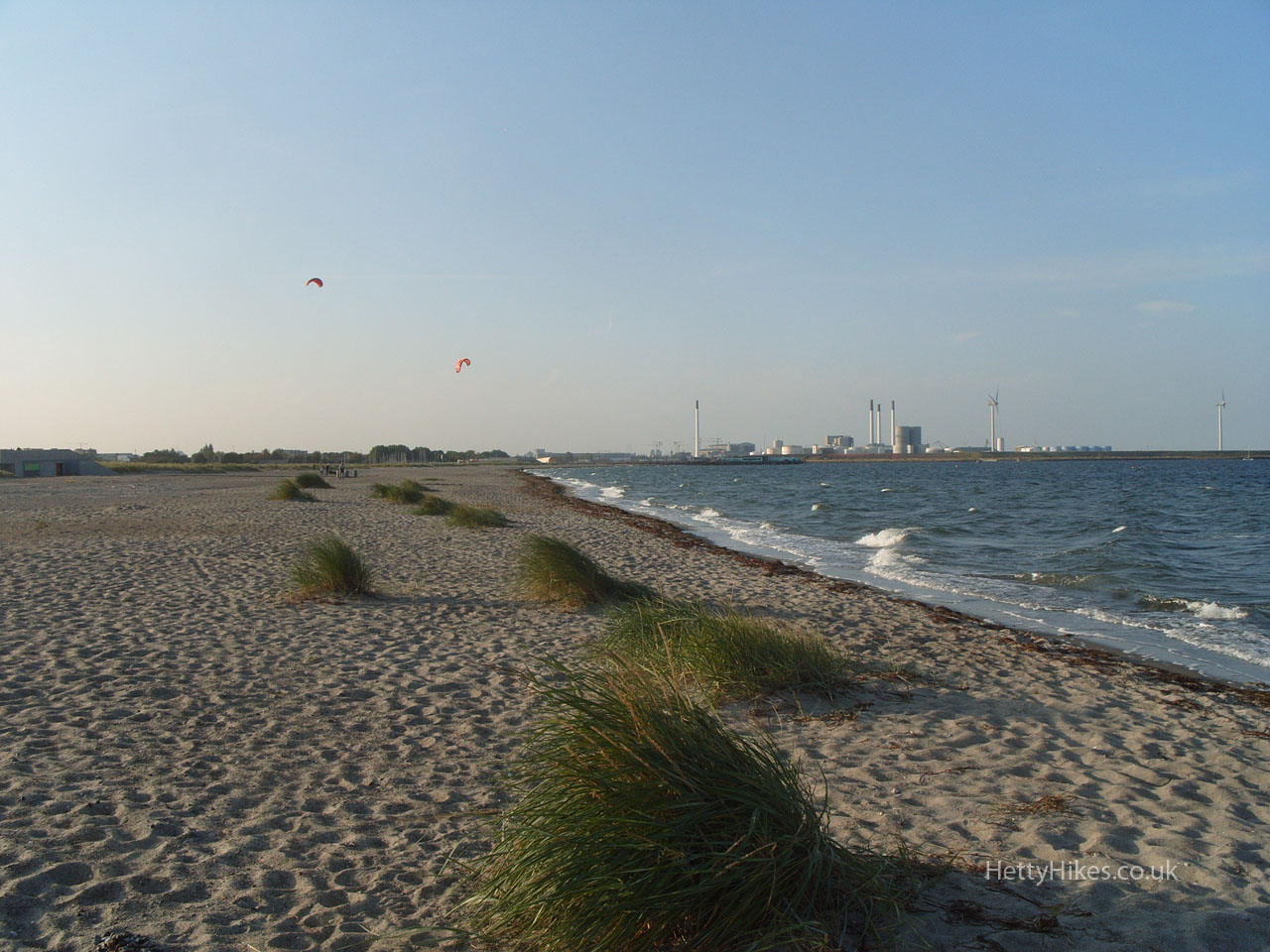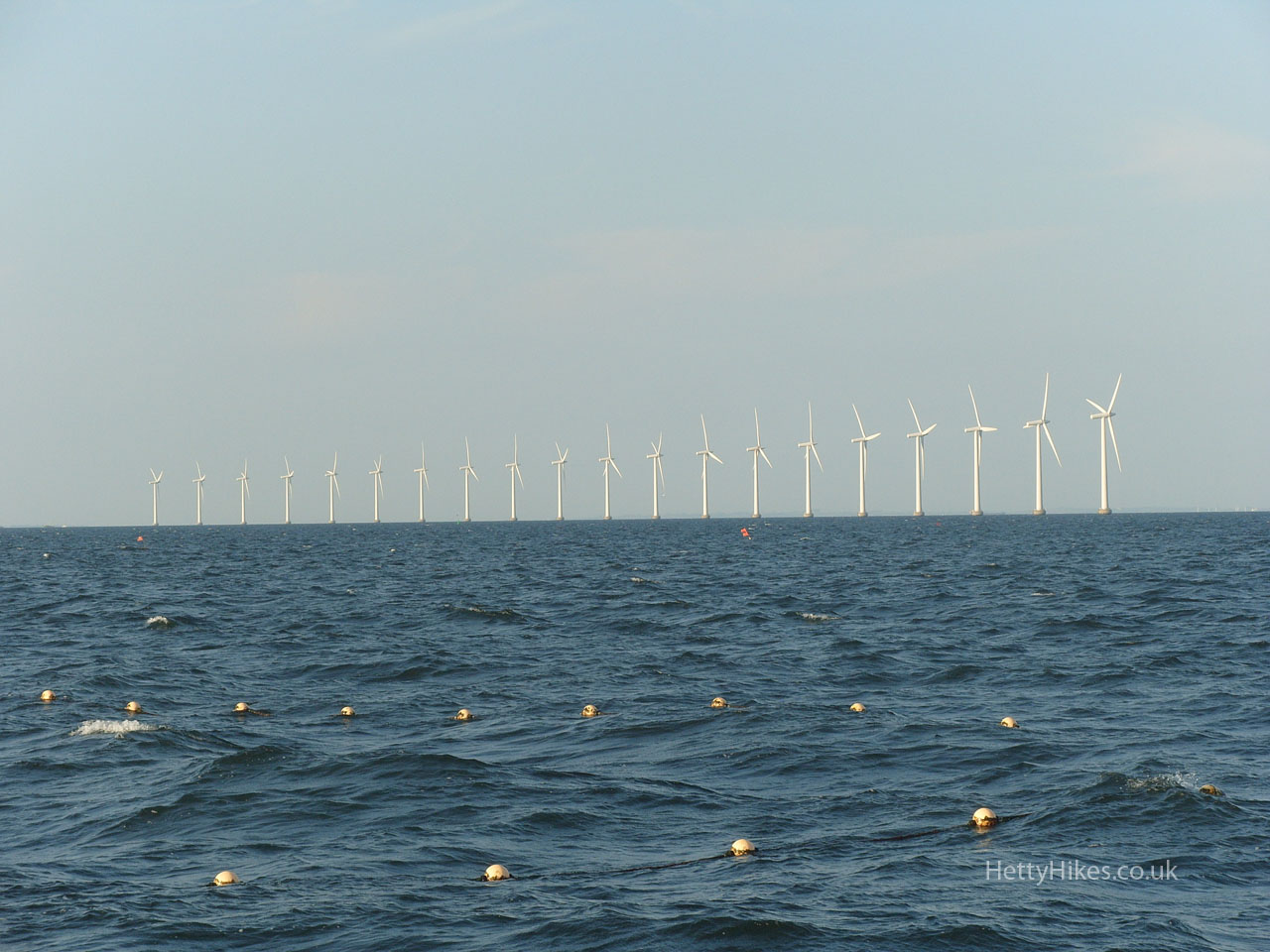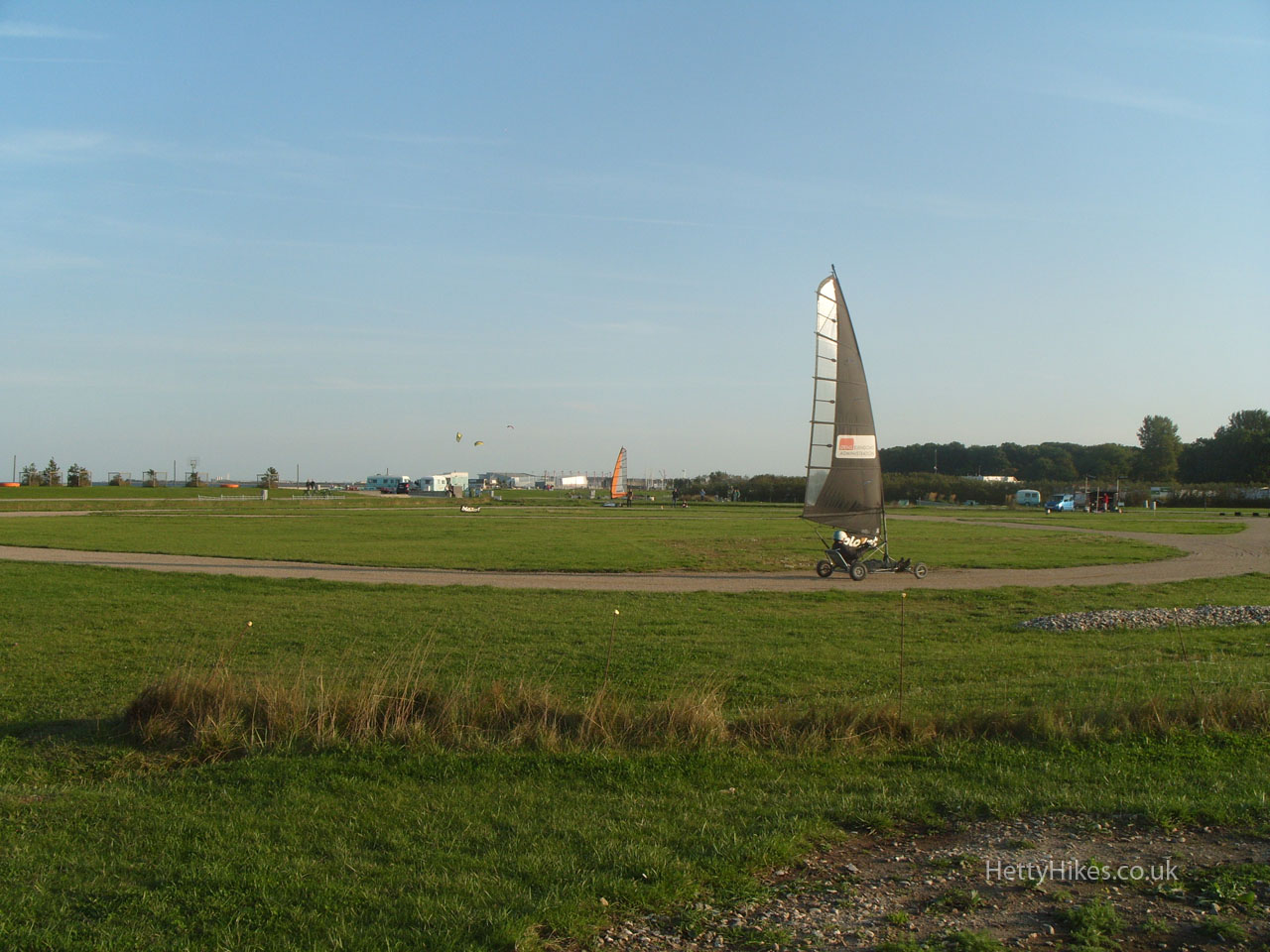 Turbines, kitesurfers, windsurfers and canoes.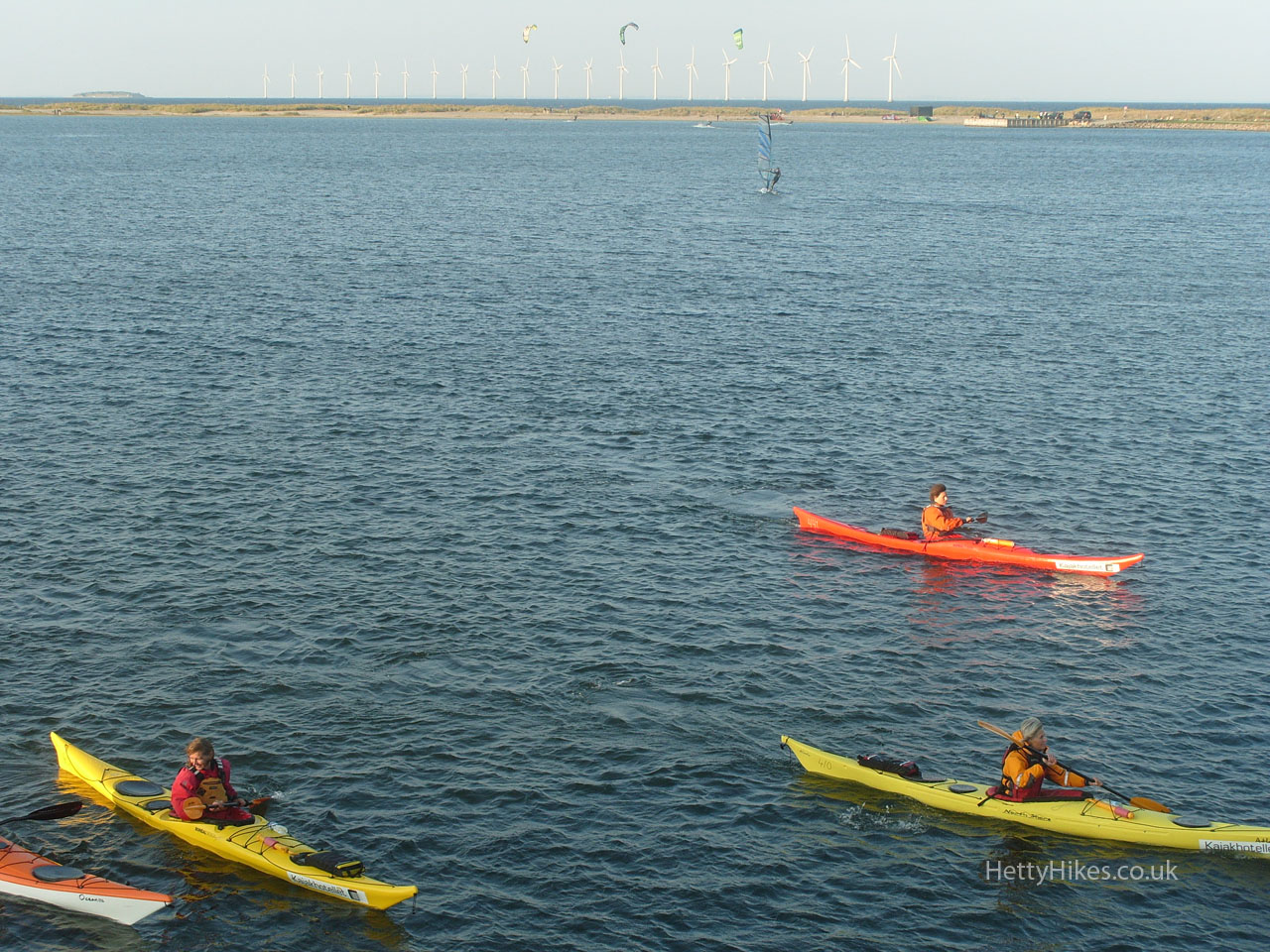 All images on the website copyright of HettyHikes.co.uk