Gloucestershire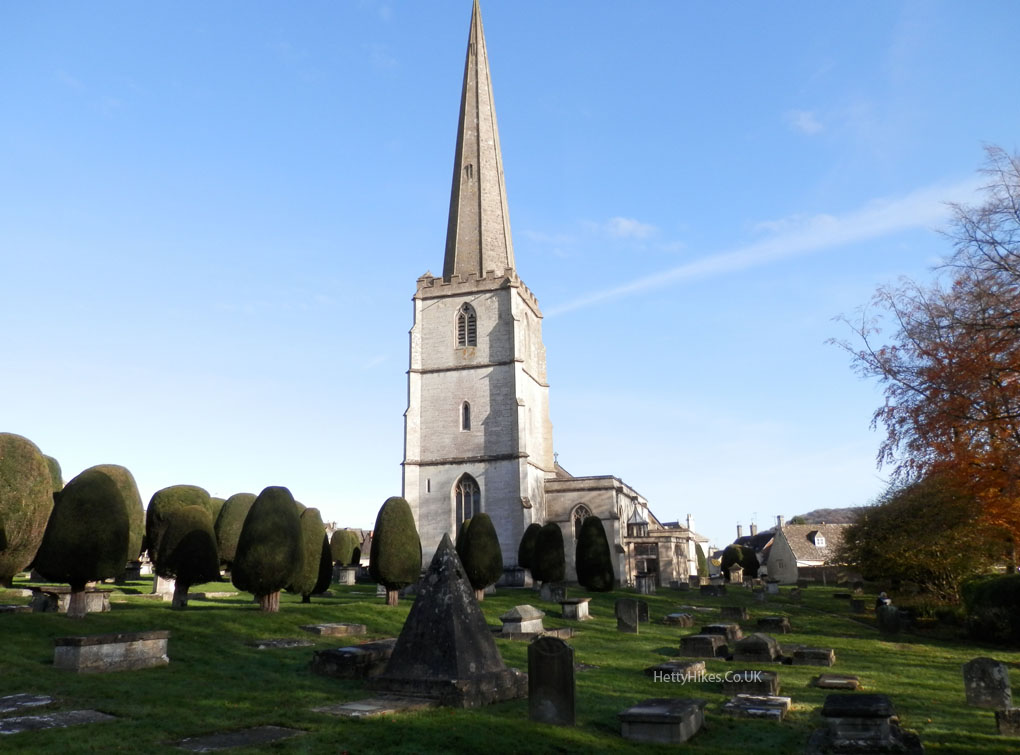 19th November 2017
Photos by Hetty
A visit with Stroud U3A Church History and Architecture Group, on a lovely sunny day.
This churchyard is famous for having 99 yew trees, but we didn't count them.
The original weathervane is in Stroud's Museum in the Park – it was damaged when it was used for target practice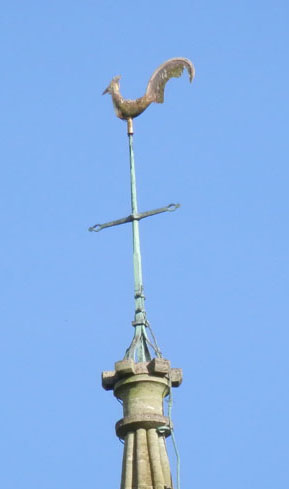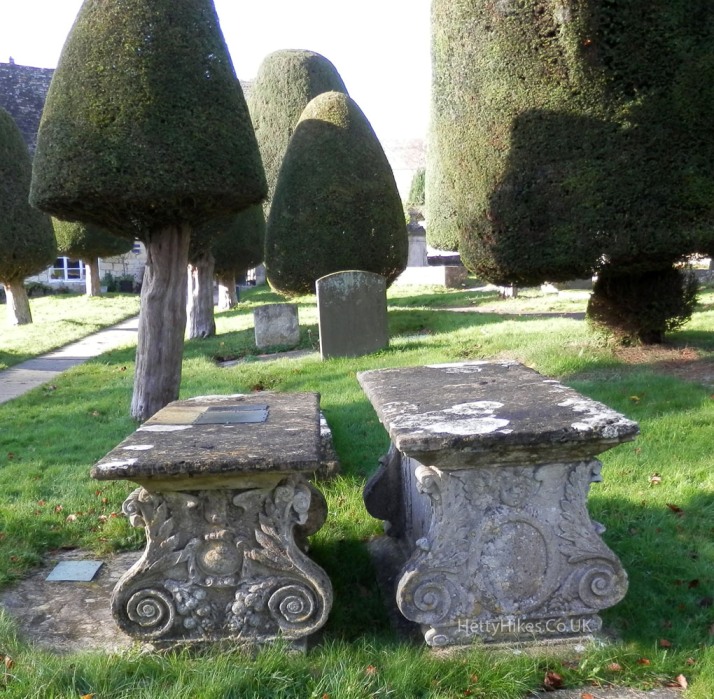 The 1901 lych gate – the timbers came from the old belfry.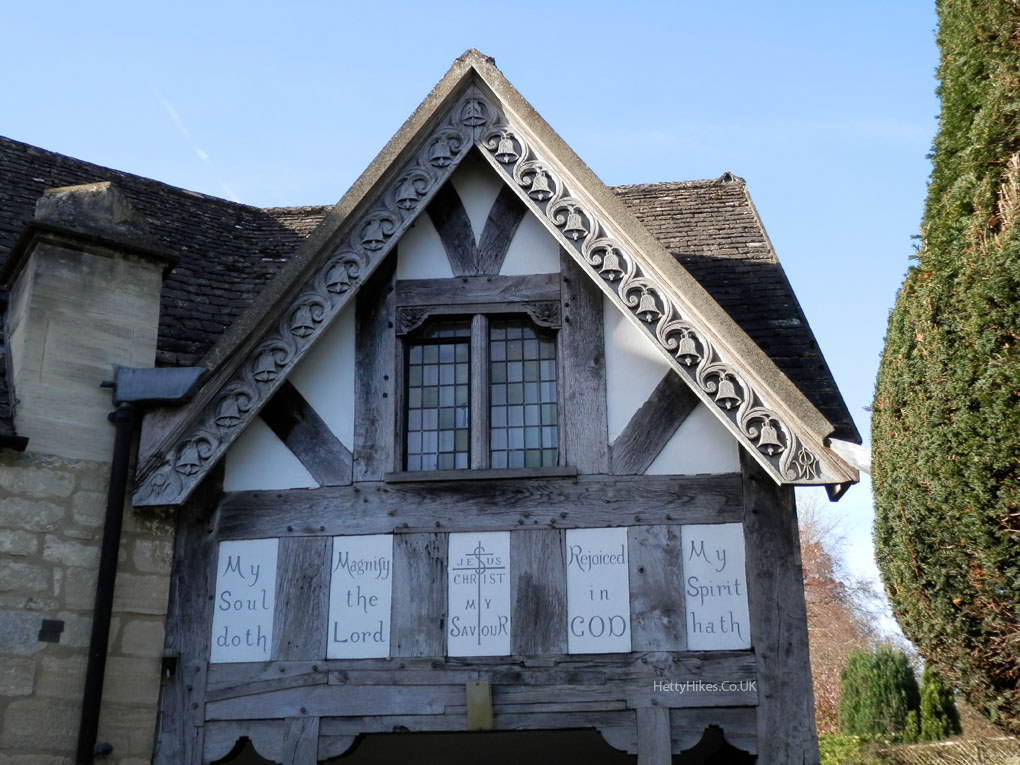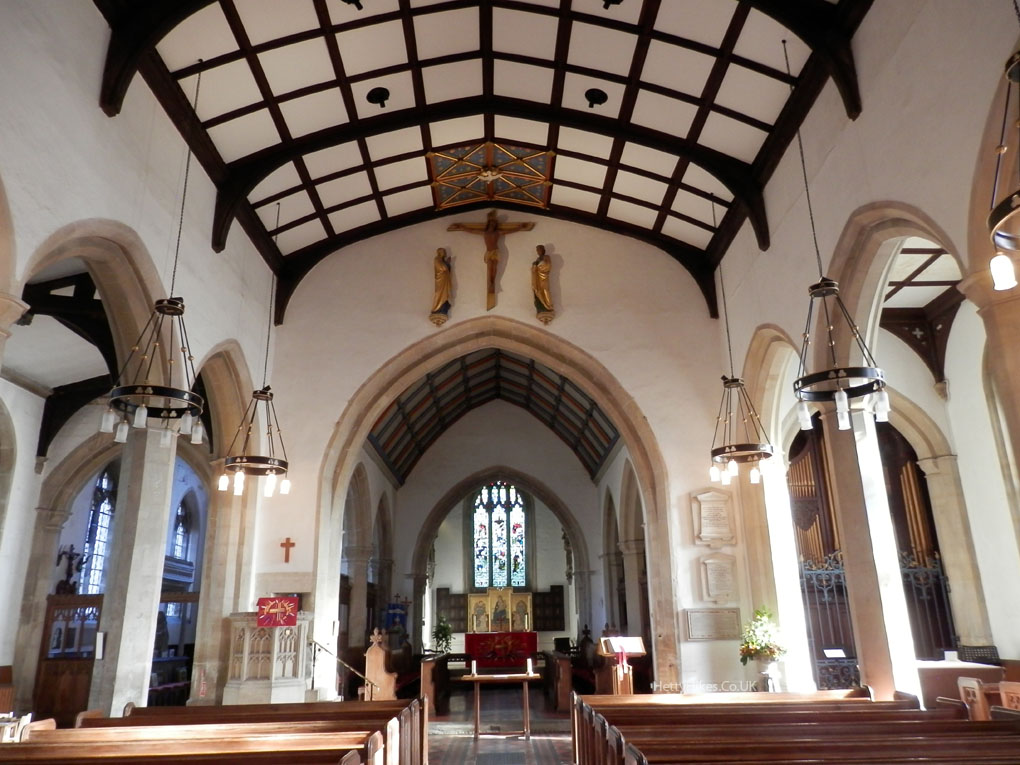 Reredos designed and embroidered by Lady Hyett, early 1900s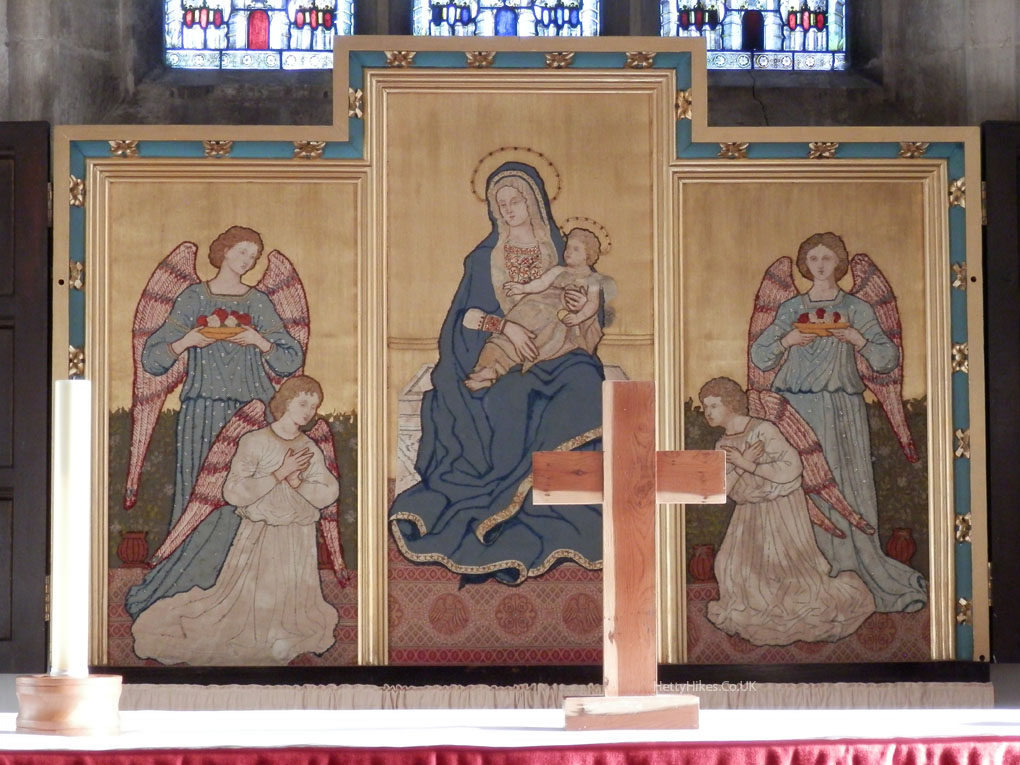 The 1740s reredos is now behind the organ, but was originally behind the central altar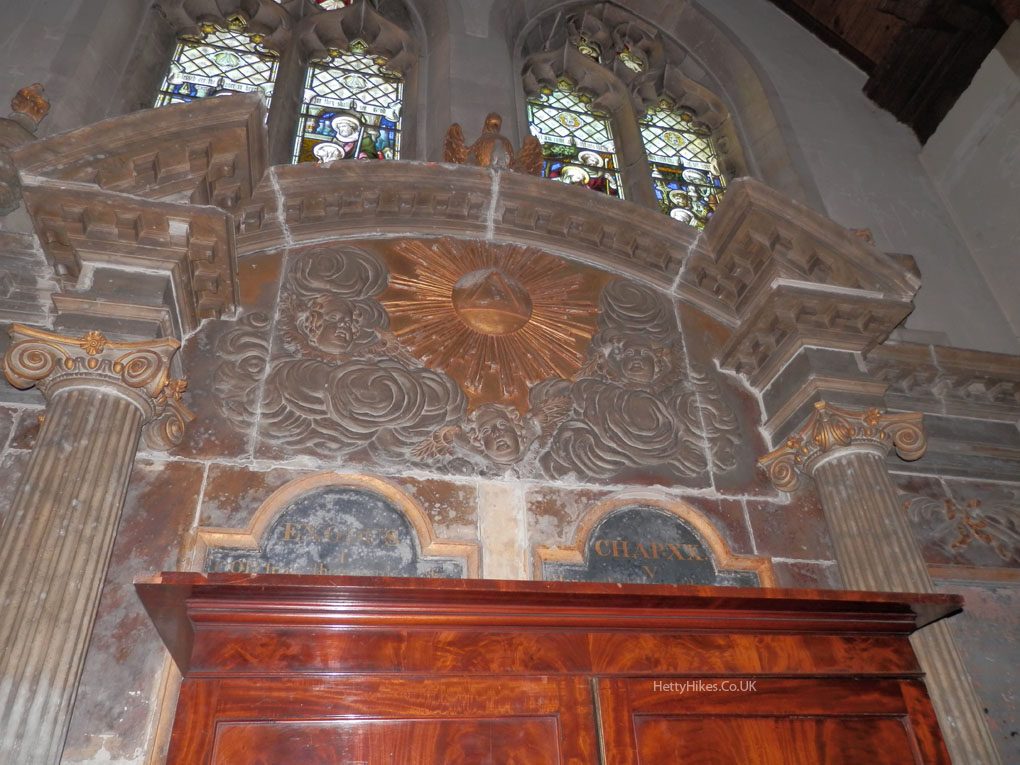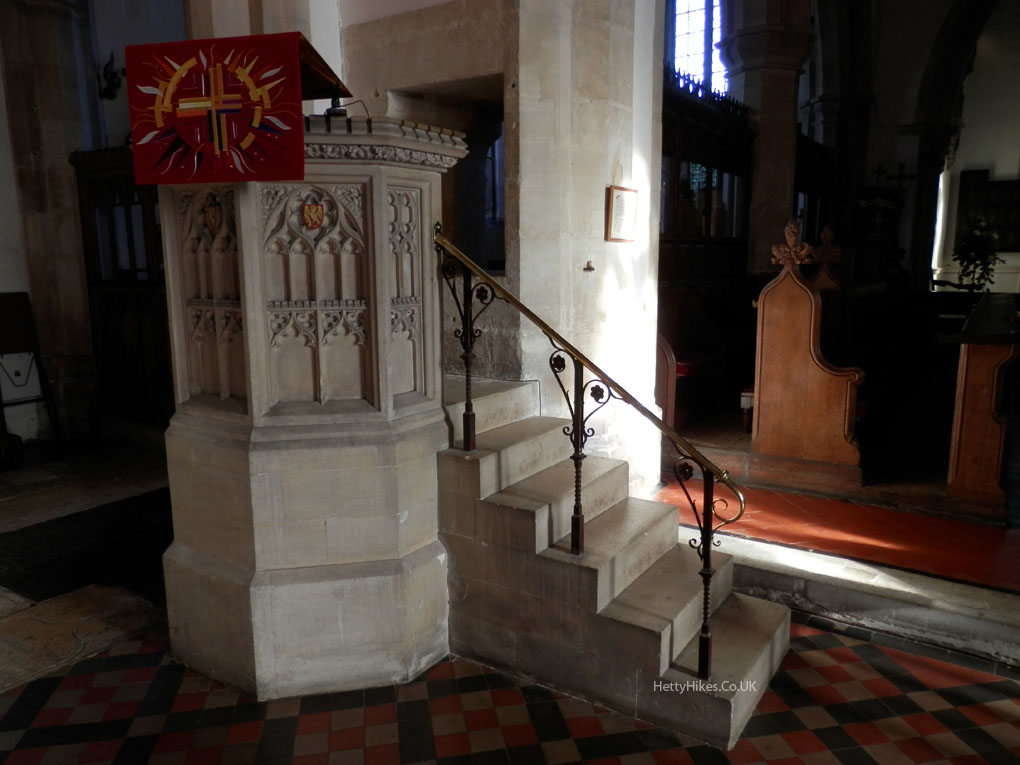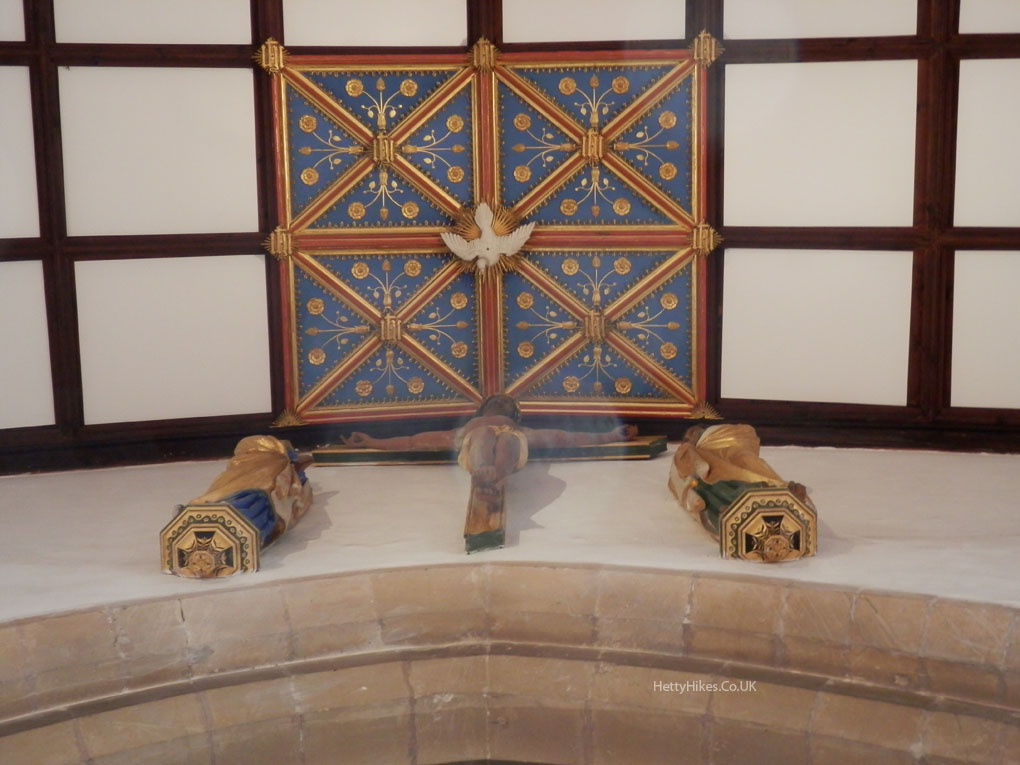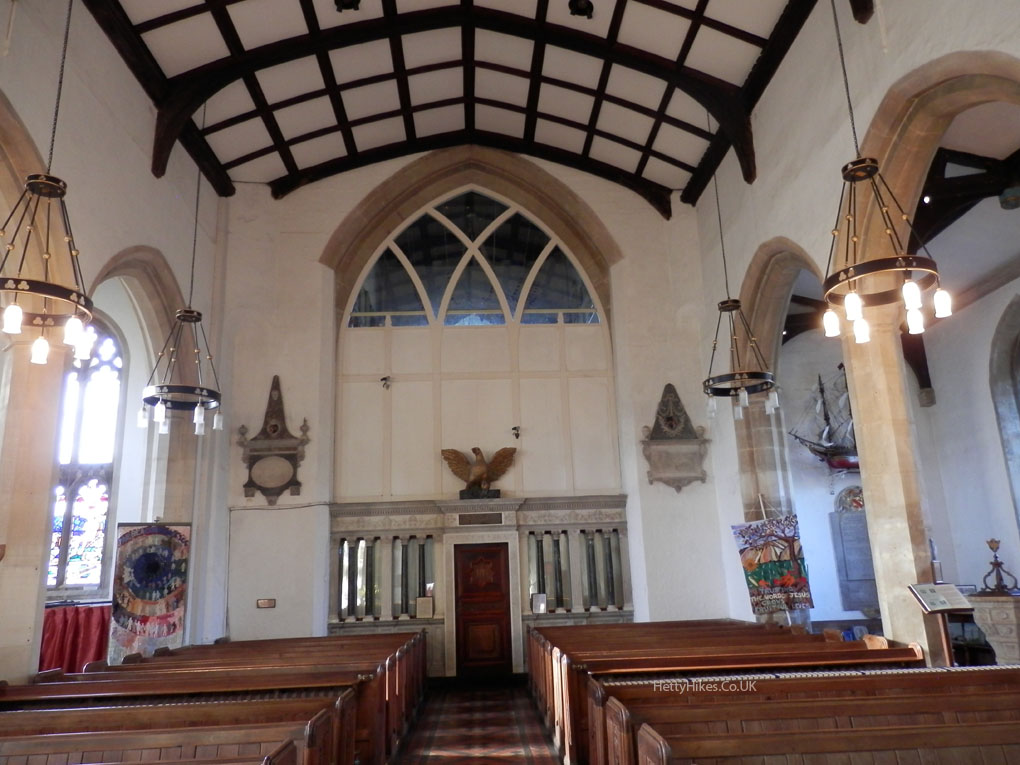 This 1901 screen is a memorial to Edwin Gyde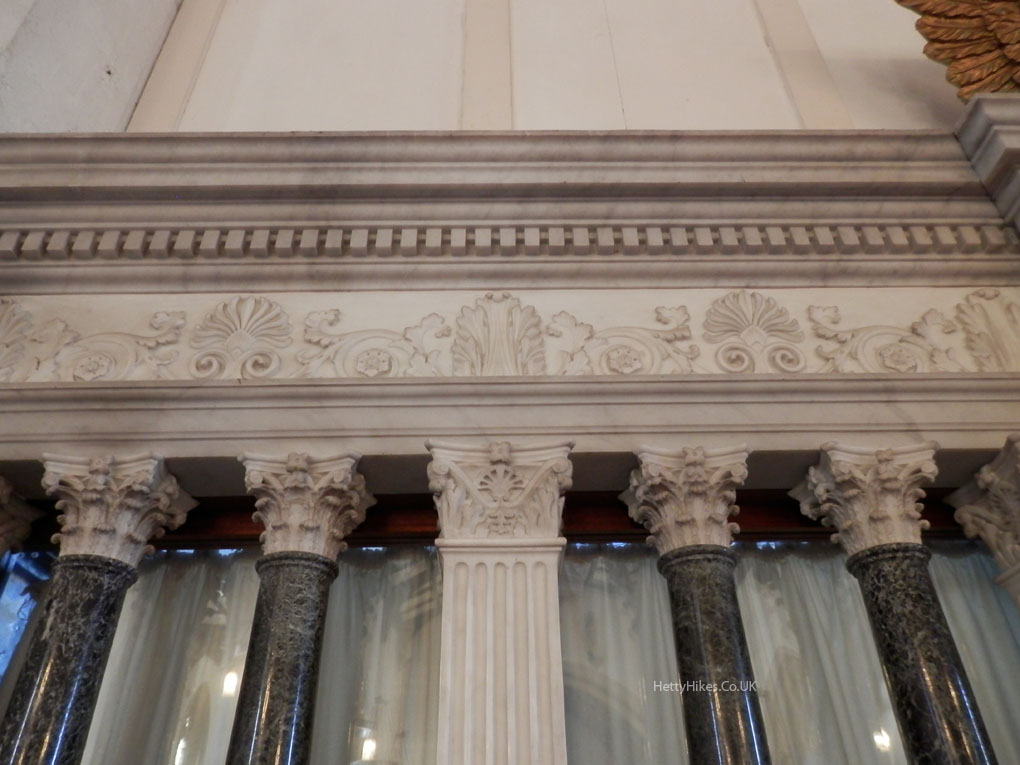 1722 gilded eagle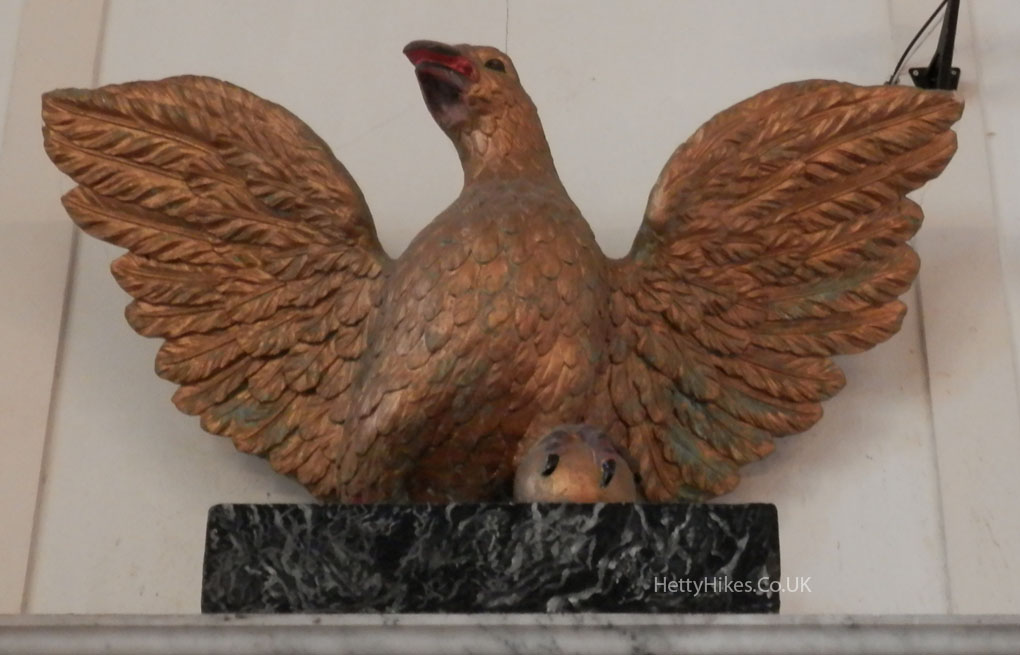 A model of the Bonaventure – Drake's flagship at the Armada. The word nave is related to navy.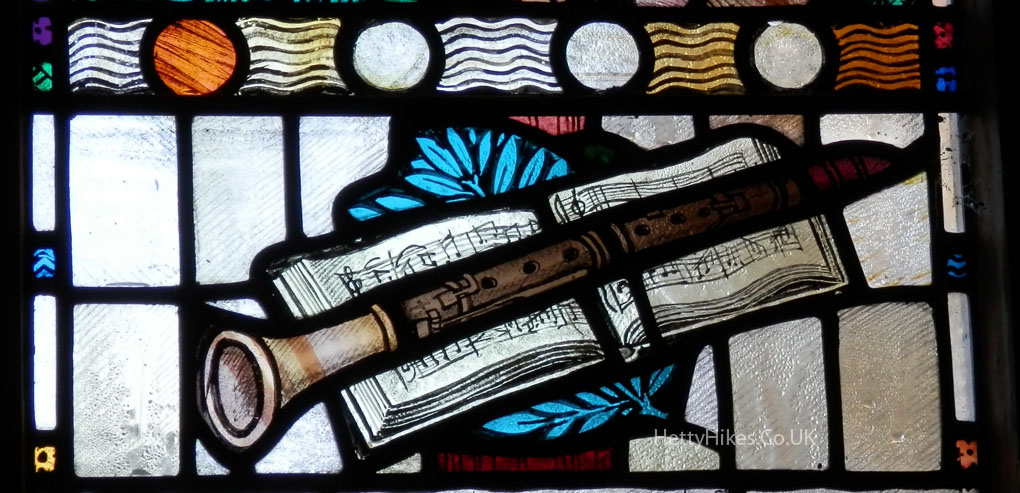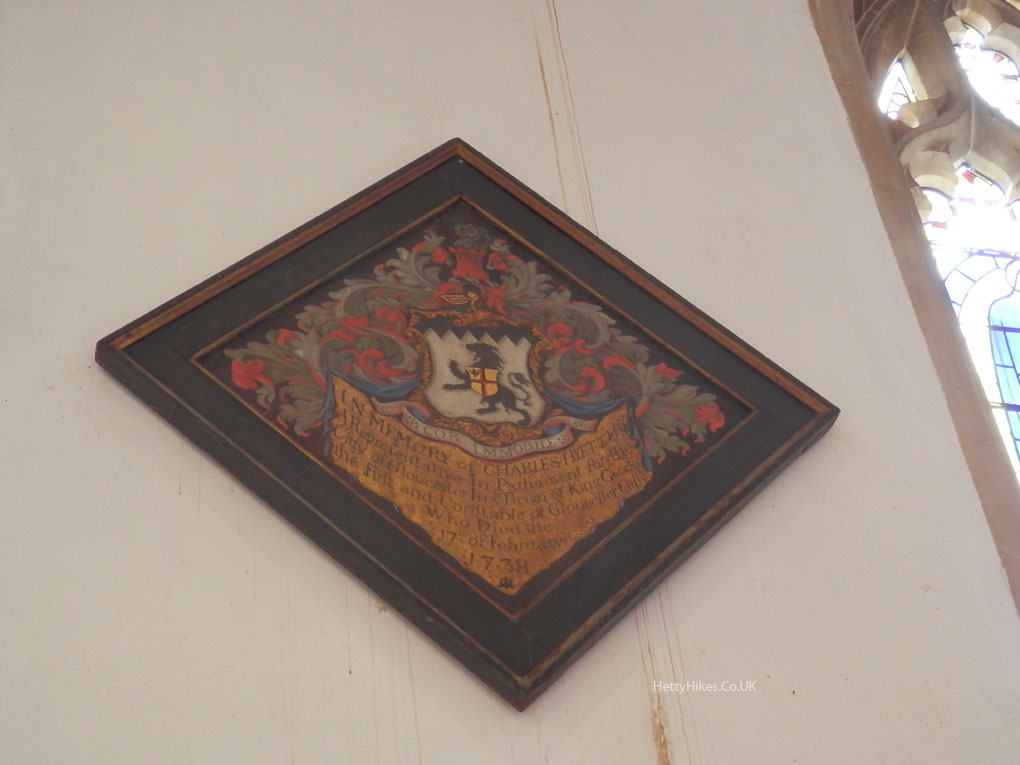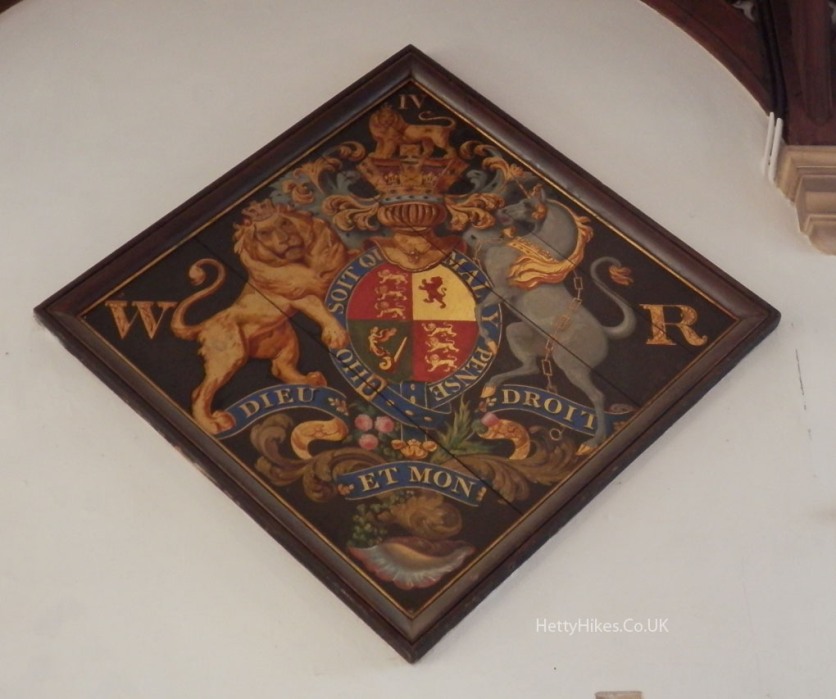 The 1661 font, and a carving from Oberammergau c.1900.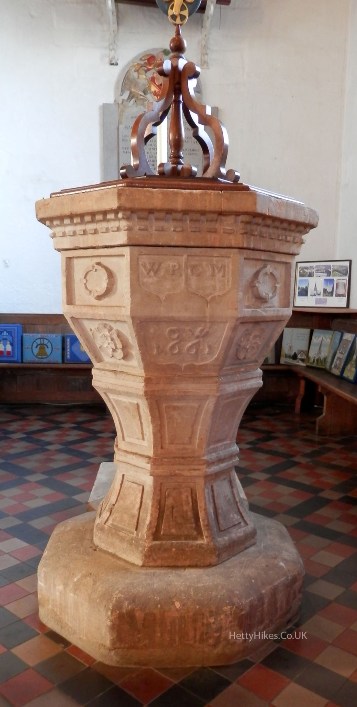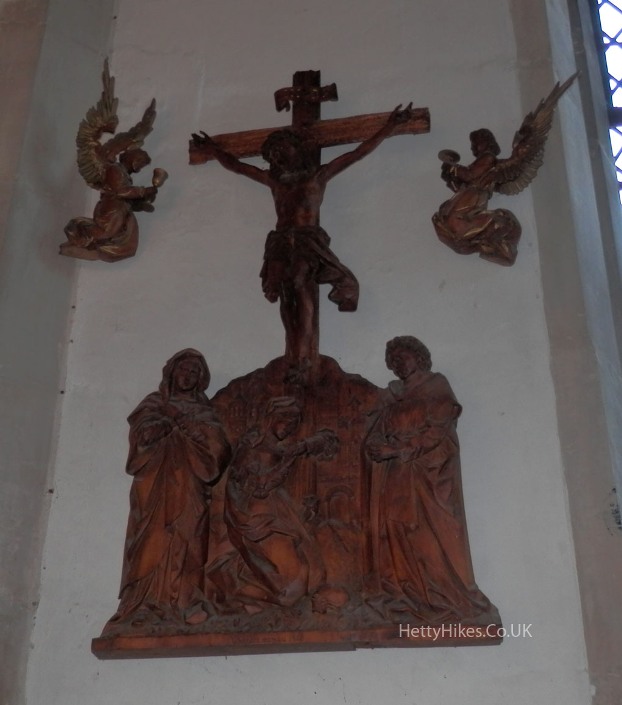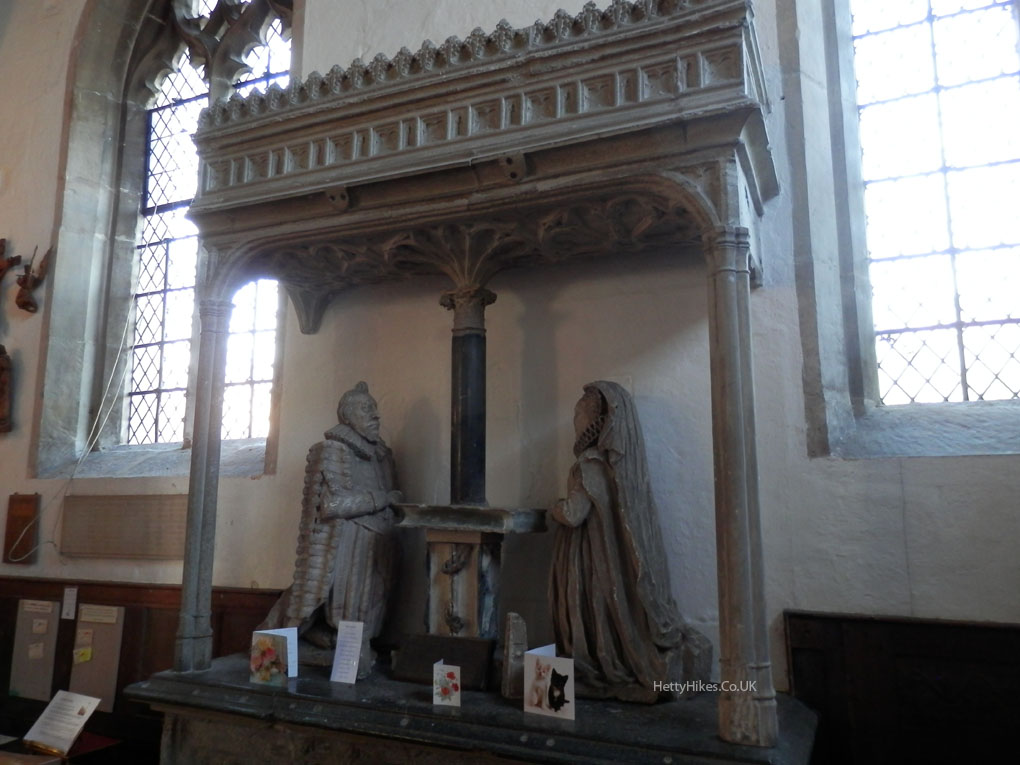 Italian mosaic reredos, c.1900, in the north chapel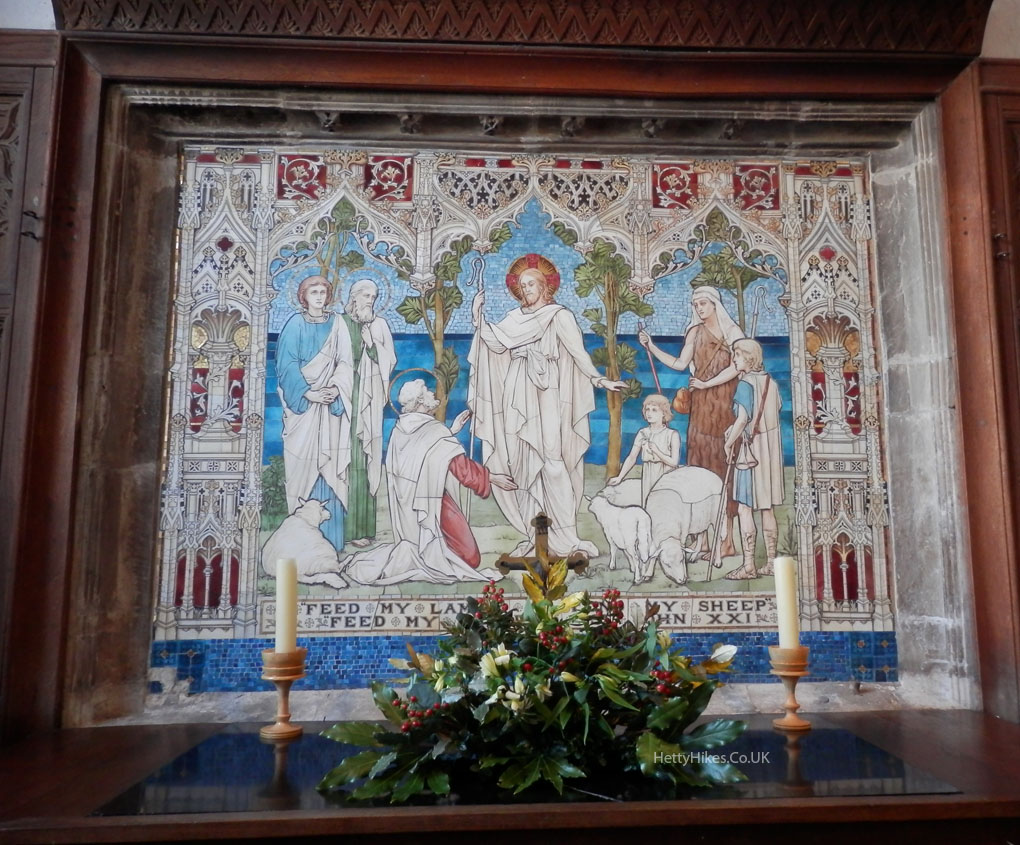 Next we went to Miserden
Link to more U3A church visits
More pictures of Painswick:
Walk – Stroud to Painswick, via Bull's Cross
All images on the website copyright of HettyHikes.co.uk