Stroud, Gloucestershire                                        All photos by Hetty
15th September 2022
A walk along Wick Street, down Pincot Lane and back across the fields to Hammonds Farm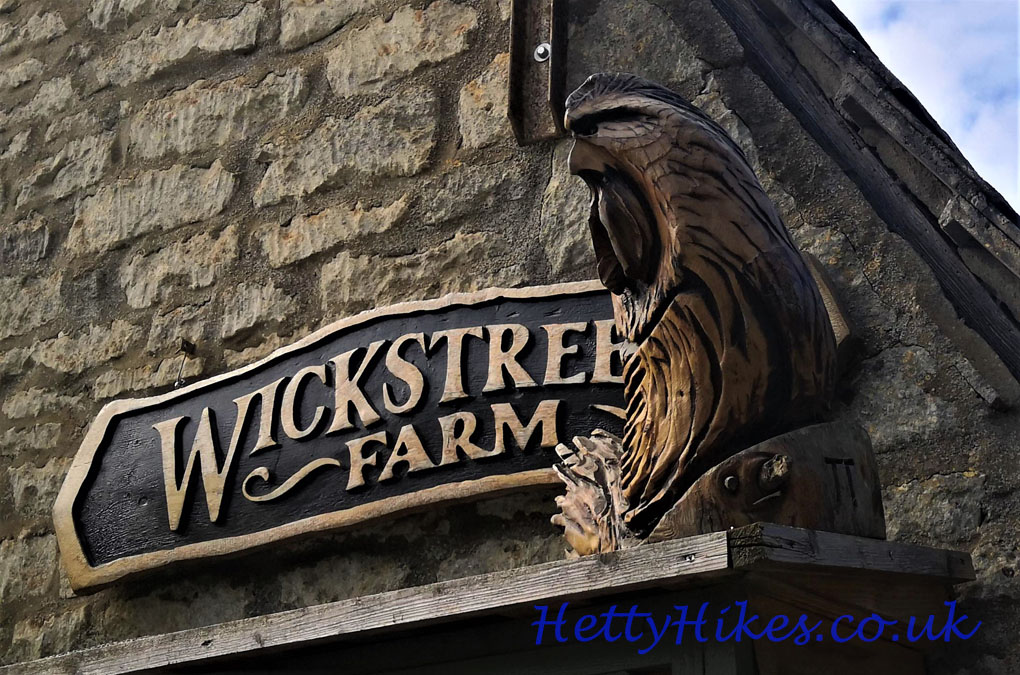 ~~~~~~~~~~~~~~~~~~~~~~~~~~~~~~~~~~~~~~~~~~~~~~~~~~~~~~~~~~~~
26th April 2021
In Grange Fields on our way to Hawkwood, we saw seven fox cubs watching us (only four in this photo)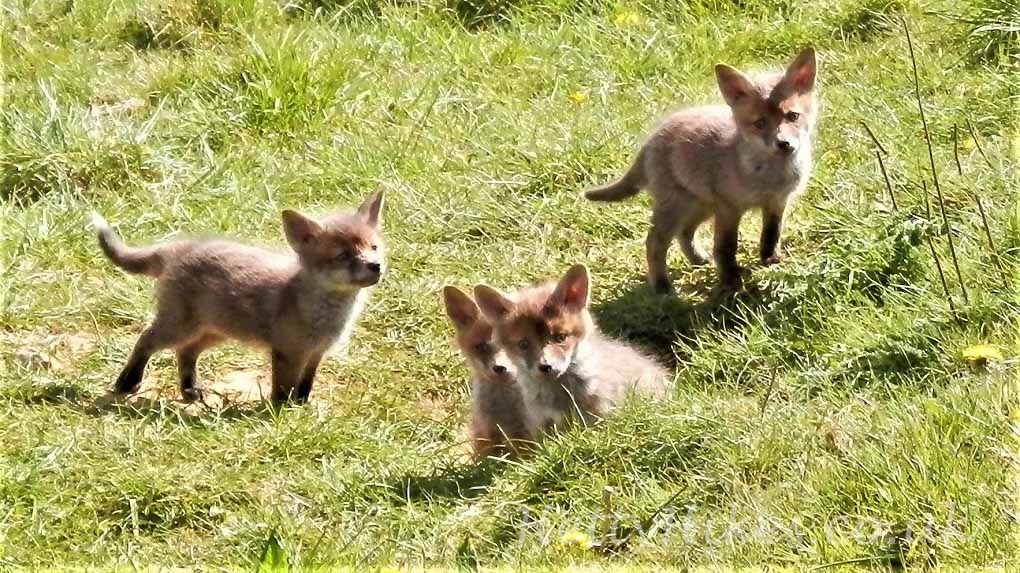 31st December 2020
A walk up Wick Street, around Hawkwood then return down Folly Lane
View to Whiteshill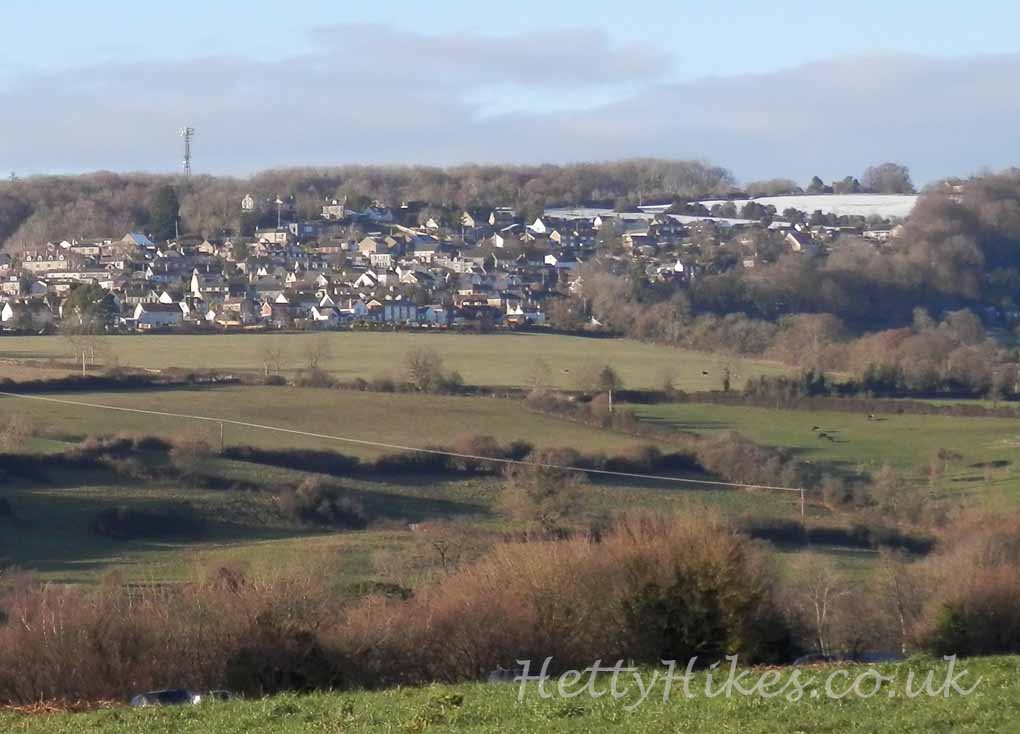 Hawkwood College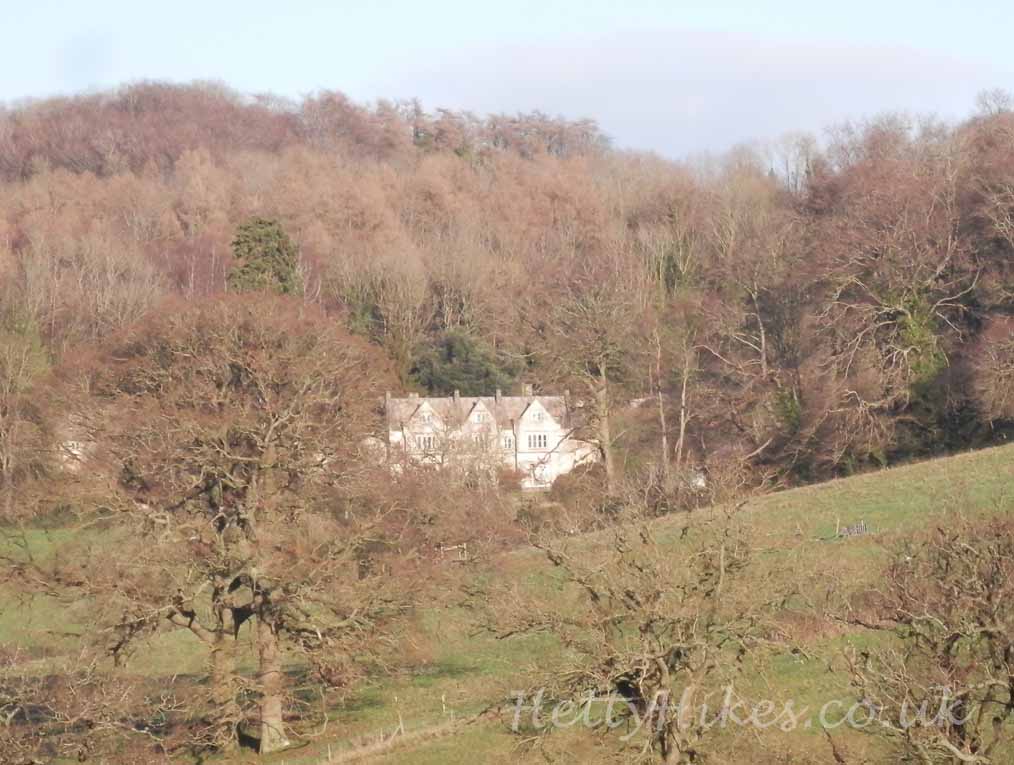 Callowell and Whiteshill Church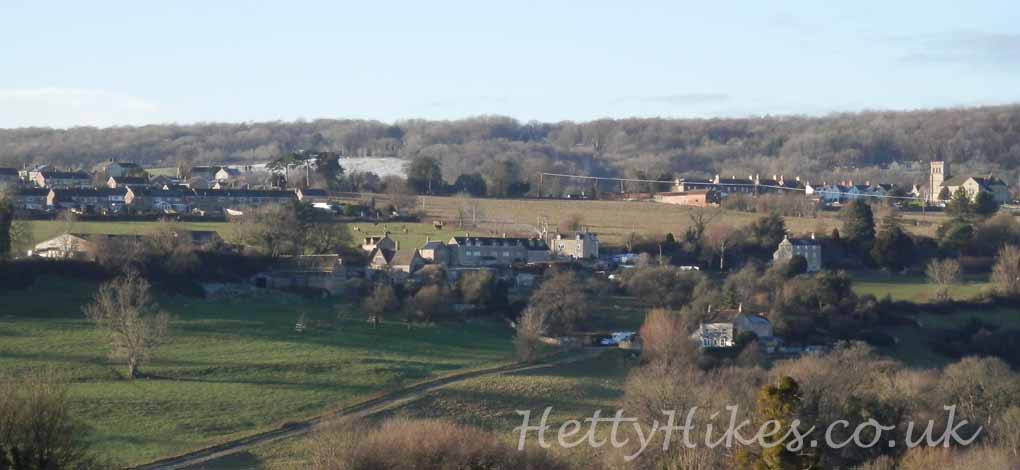 Callowell House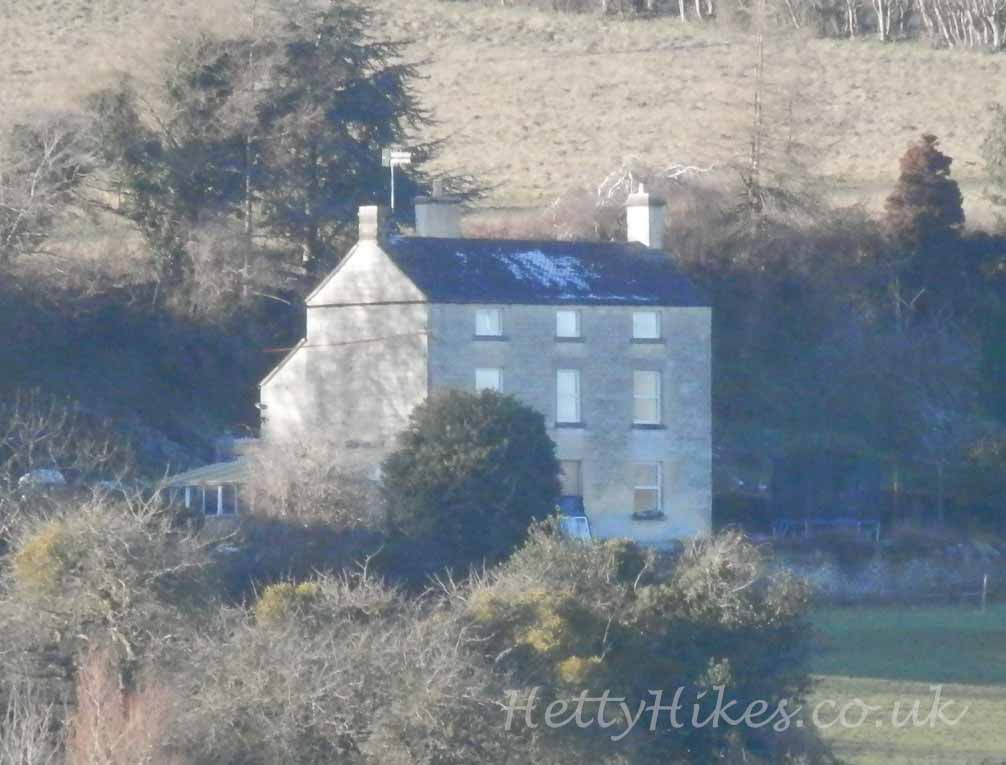 The farm at Hawkwood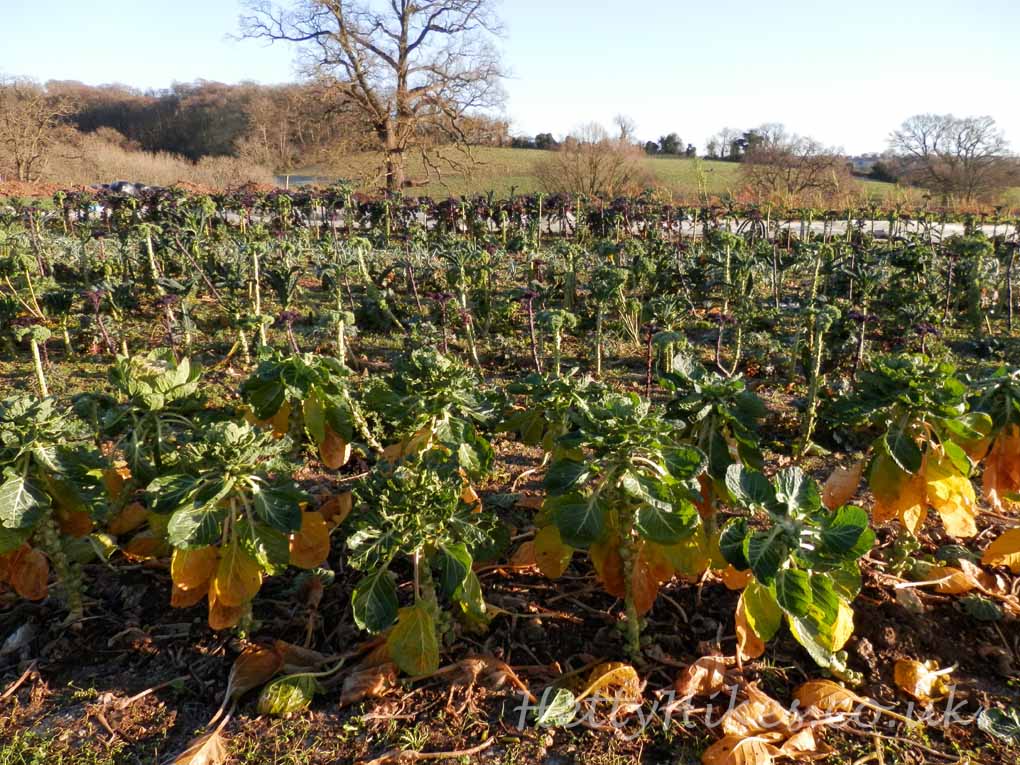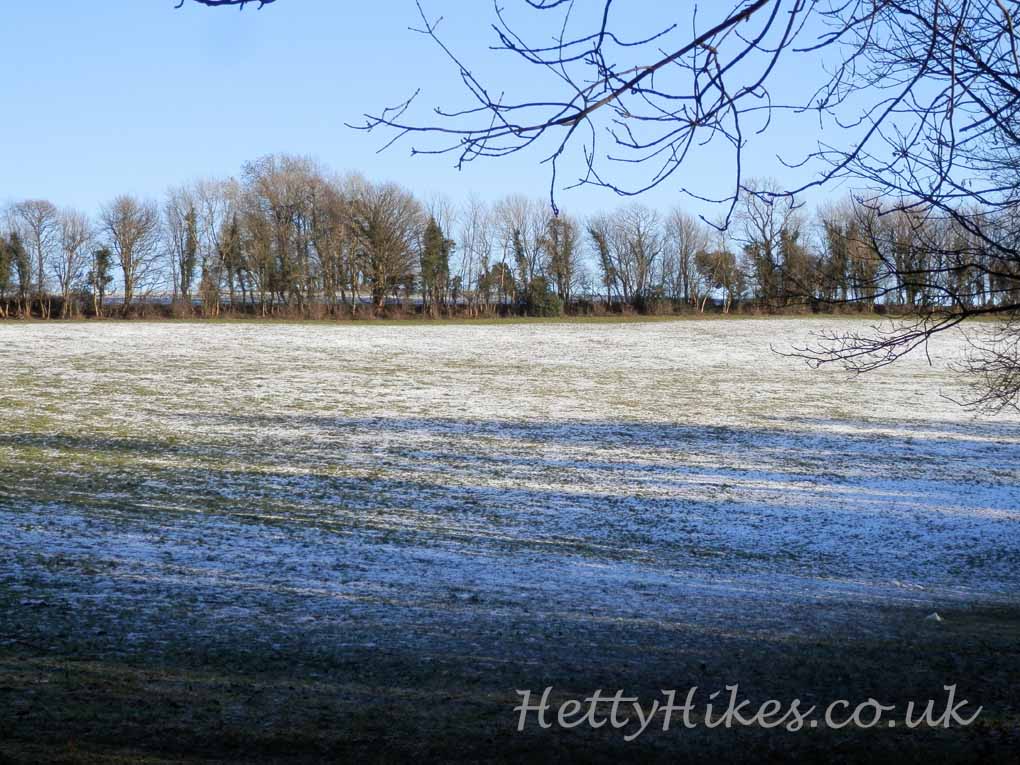 In Folly Lane – birds in the tree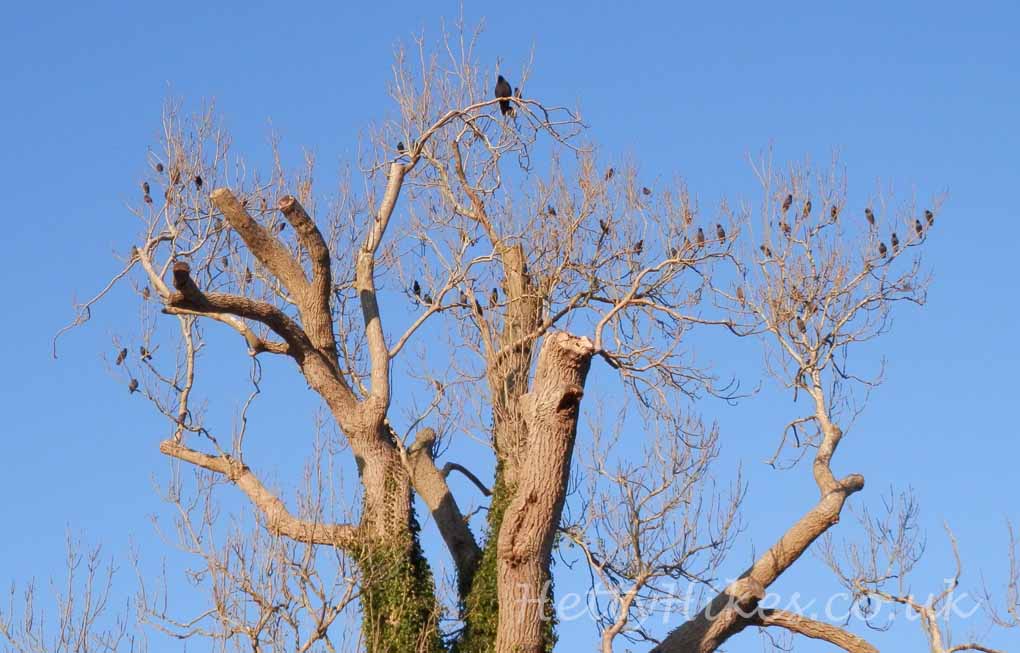 **************************************************************
8th April 2020         5.6 miles          Map of walk
This a repeat of a walk we did six years ago, but in the opposite direction and in better weather.
We walked up Folly Lane nearly to Bull's Cross and returned along Wick Street.
Folly Lane is an ancient route to Bull's Cross and Painswick and once had a folly, which belonged the The Grove (now Hawkwood)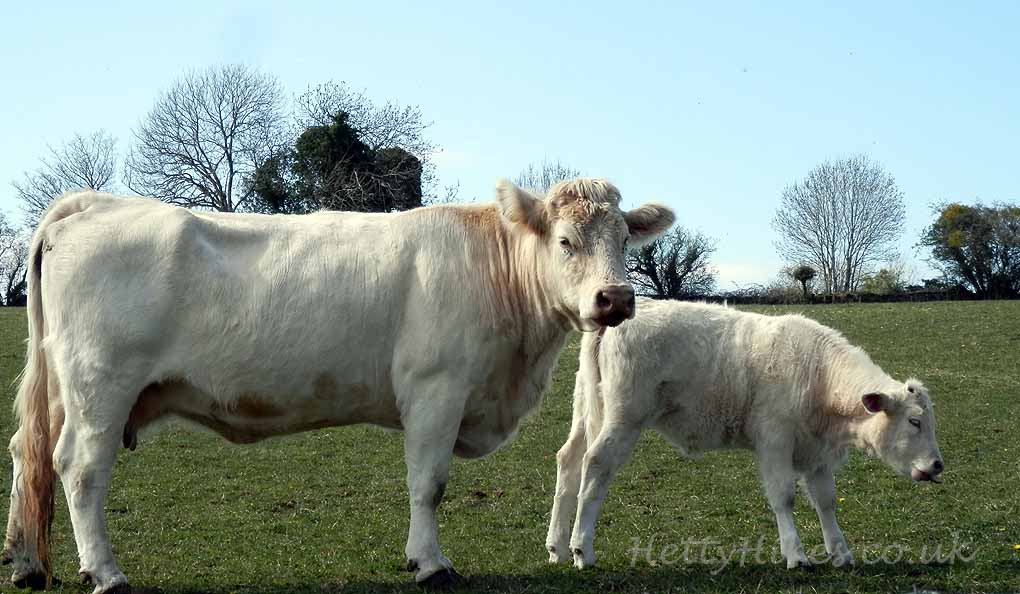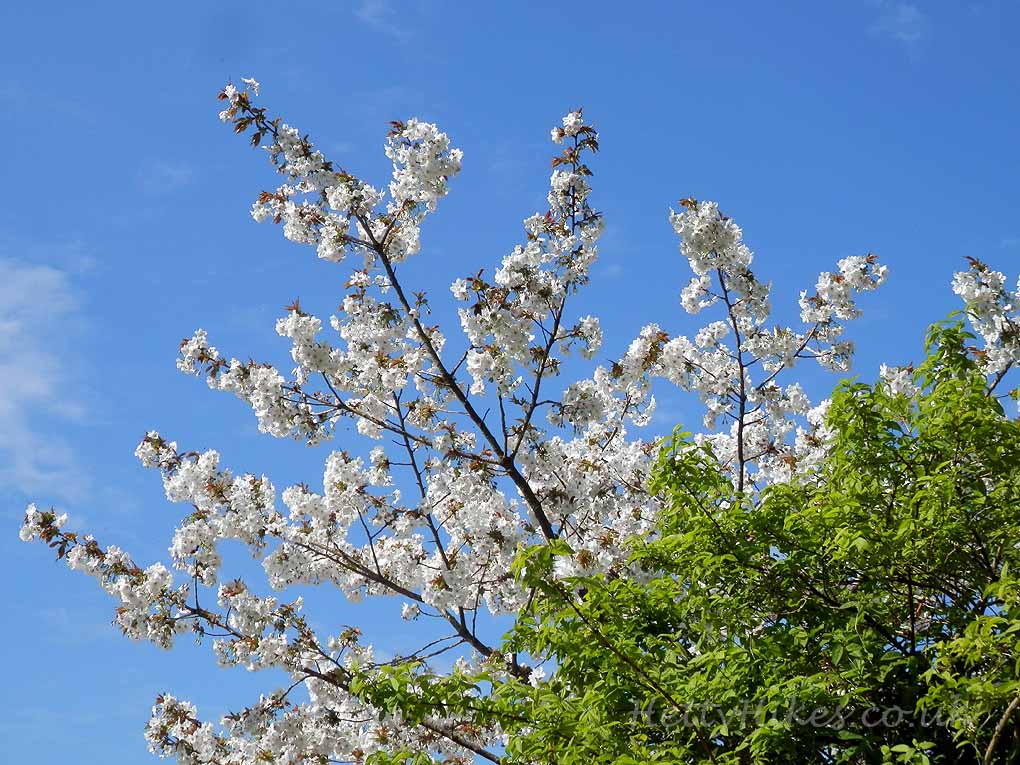 Then down through the woods to Yokehouse Lane.
This building is by Greencourt House.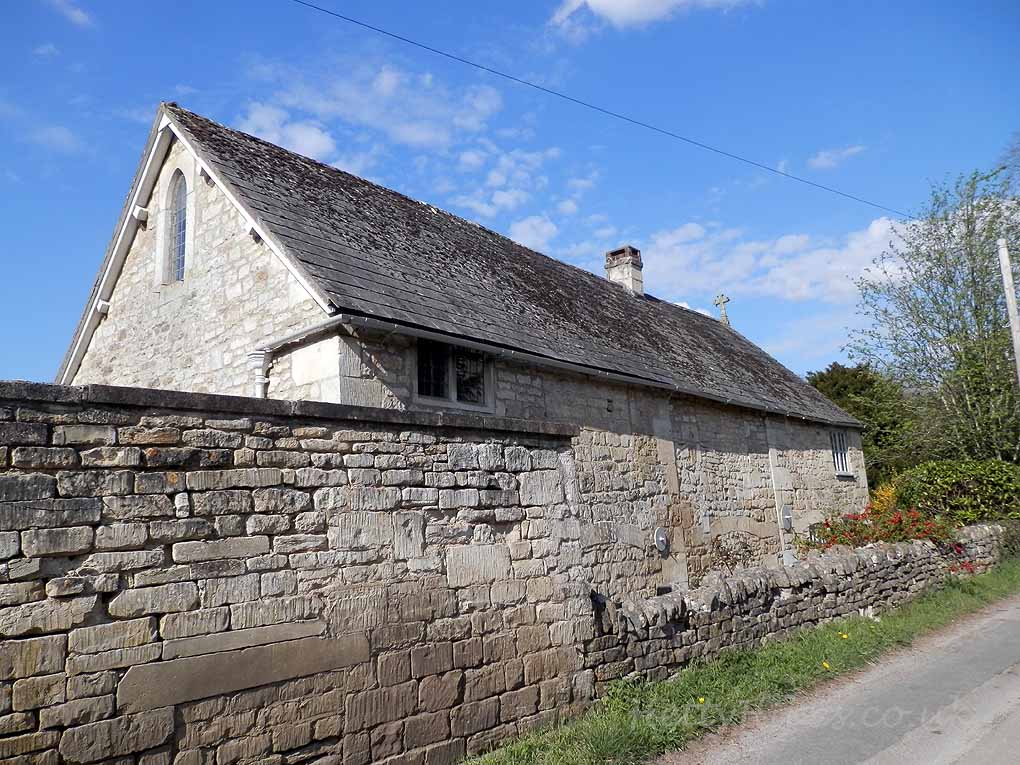 On the opposite side of the lane is Red Stables. It is a listed building whose entry says "Sometimes known as the 'hate wall', the folly is reputed to have been built to block out light from Greenhouse Court which lies on the opposite side of the road".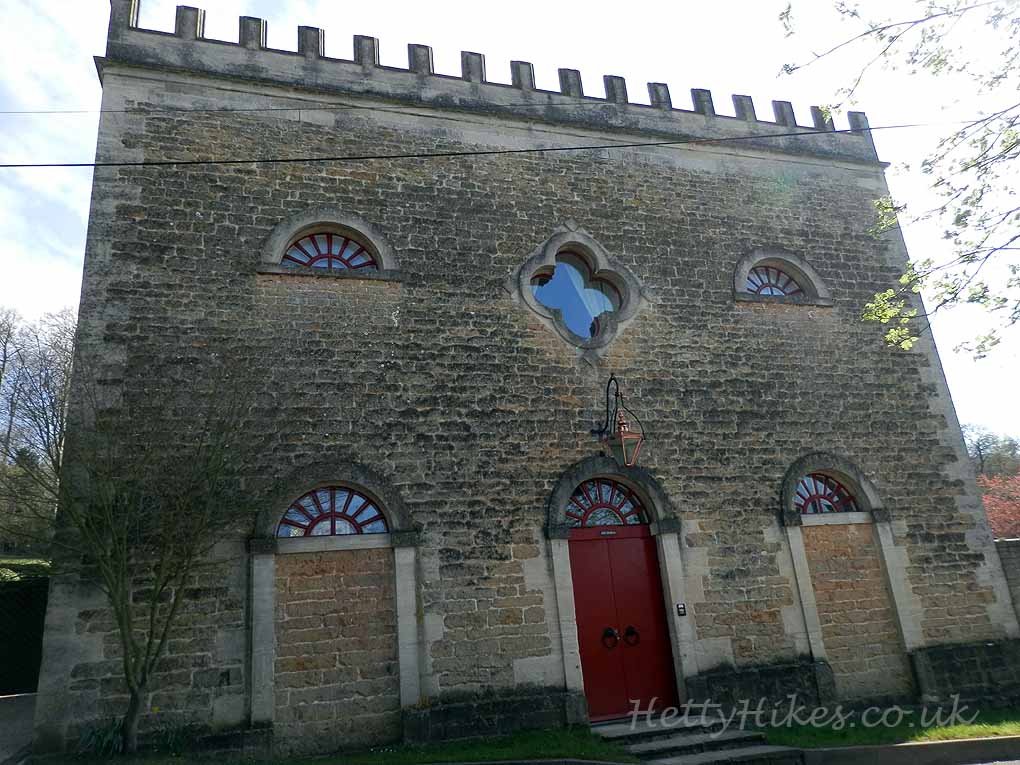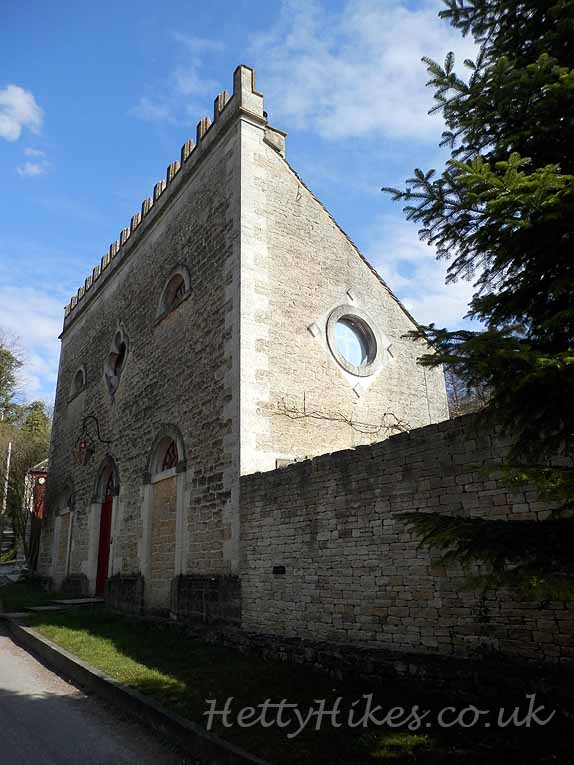 A hamlet in Wick Street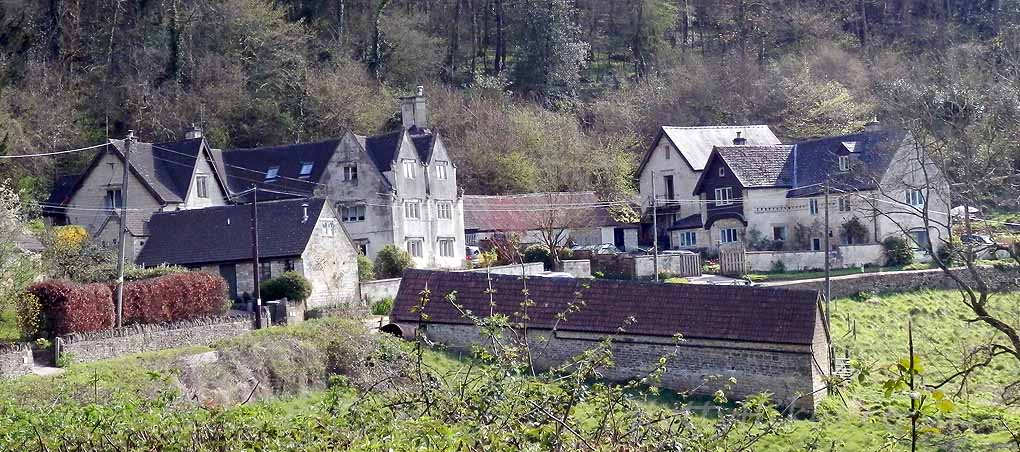 There are several  old houses in Wick Street, which was the road from Stroud to Painswick before the A46 was built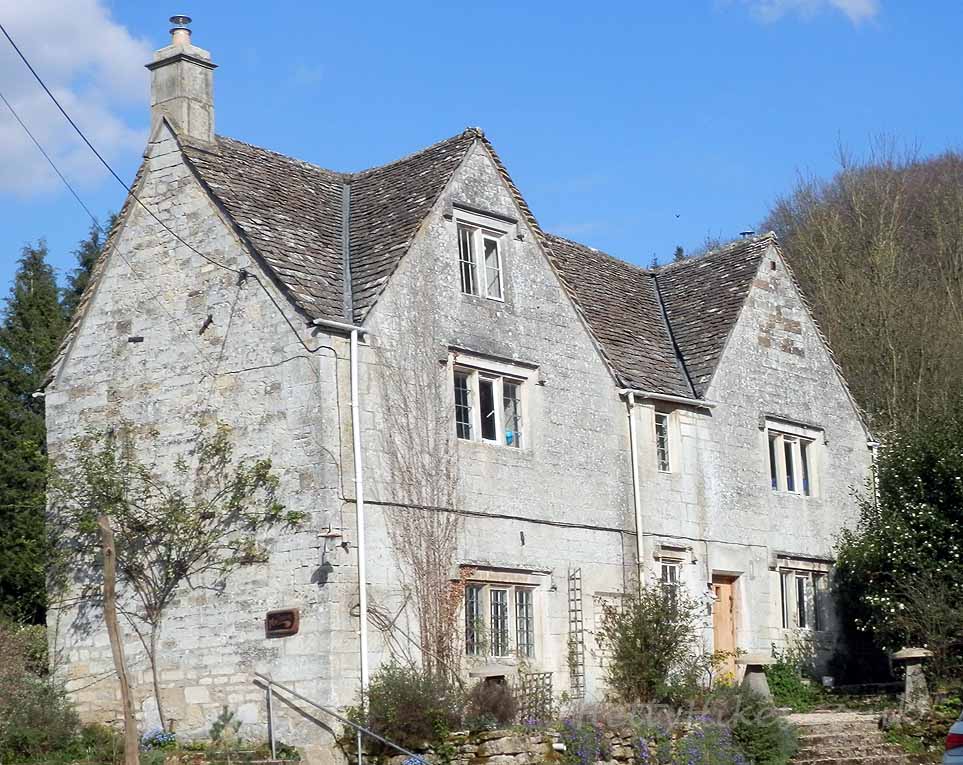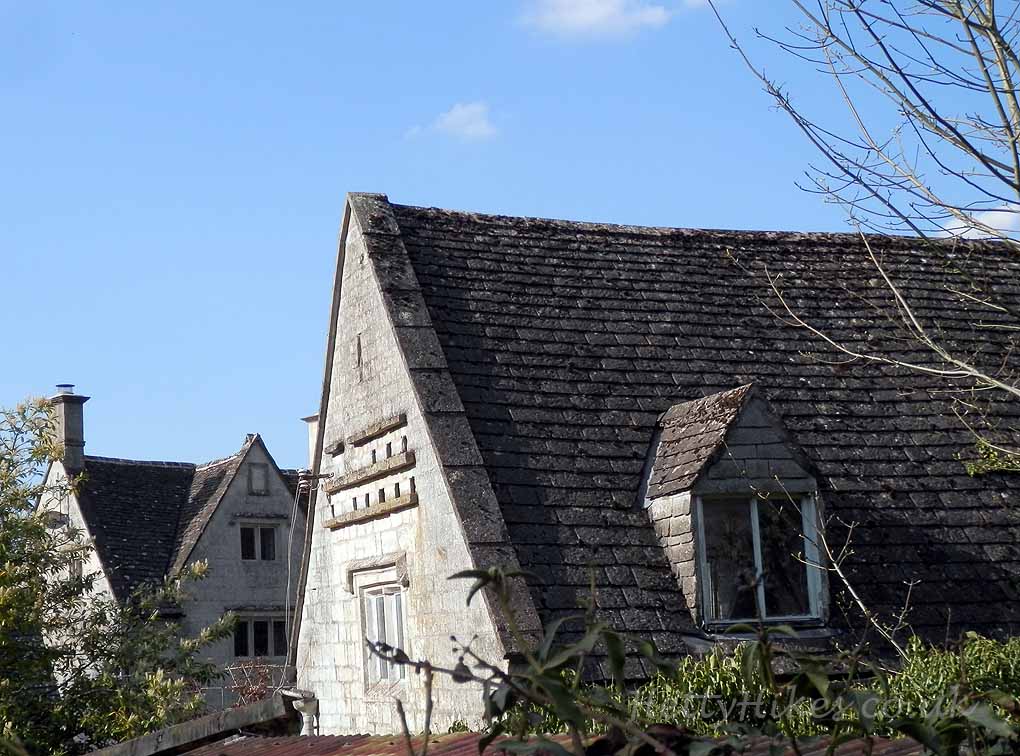 Below is the reverse walk
*********************************************************************
October 19th 2014.
A walk up Wick Street to Juniper Hill, returning down Folly Lane. An overcast day, but it didn't rain!
Click here for map of walk    Distance 5.4 miles 2 hours 40 mins
Grange Fields
View to Rodborough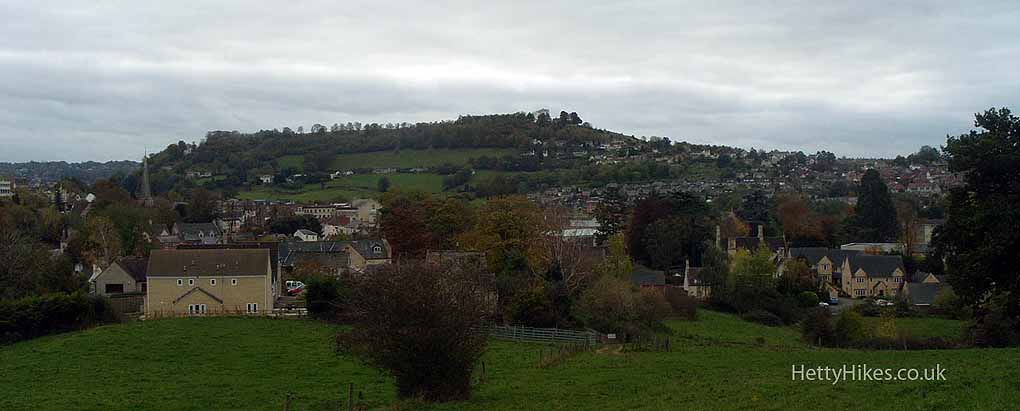 Towards Farmhill and Whiteshill

Towards Doverow

Badbrook Valley and Wickridge Hill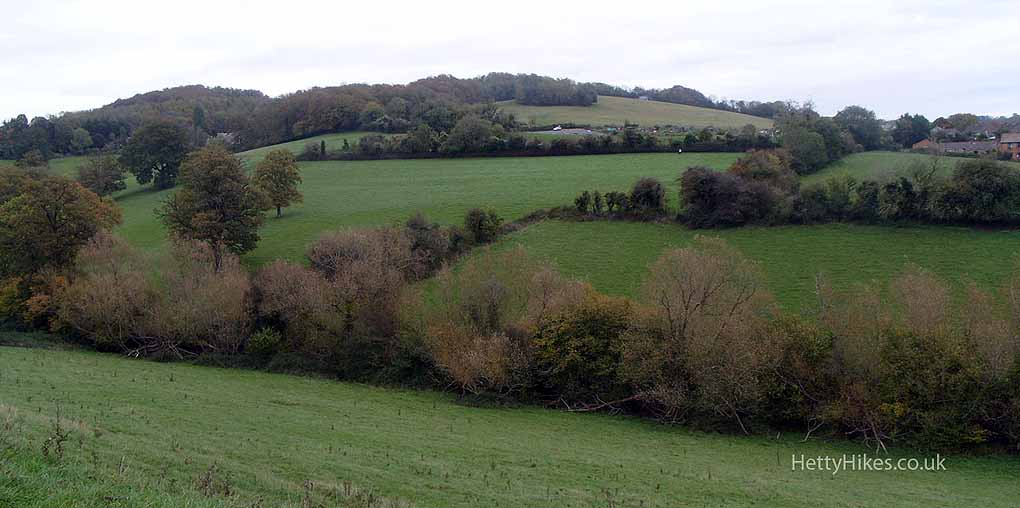 View to Selsley and Penn Wood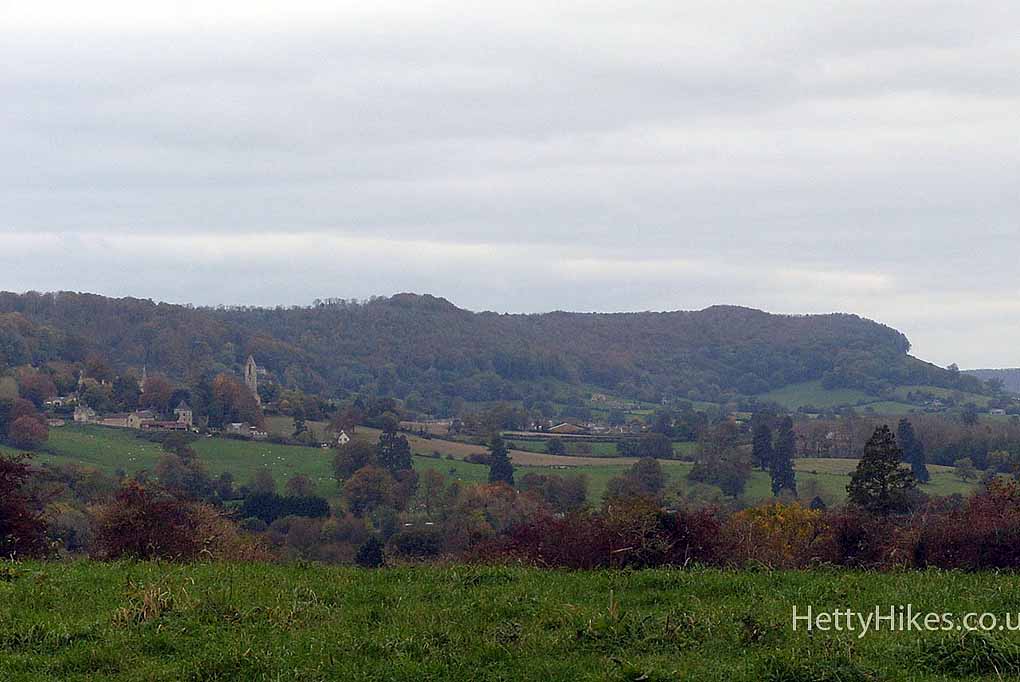 Hawkwood College, formerly The Grove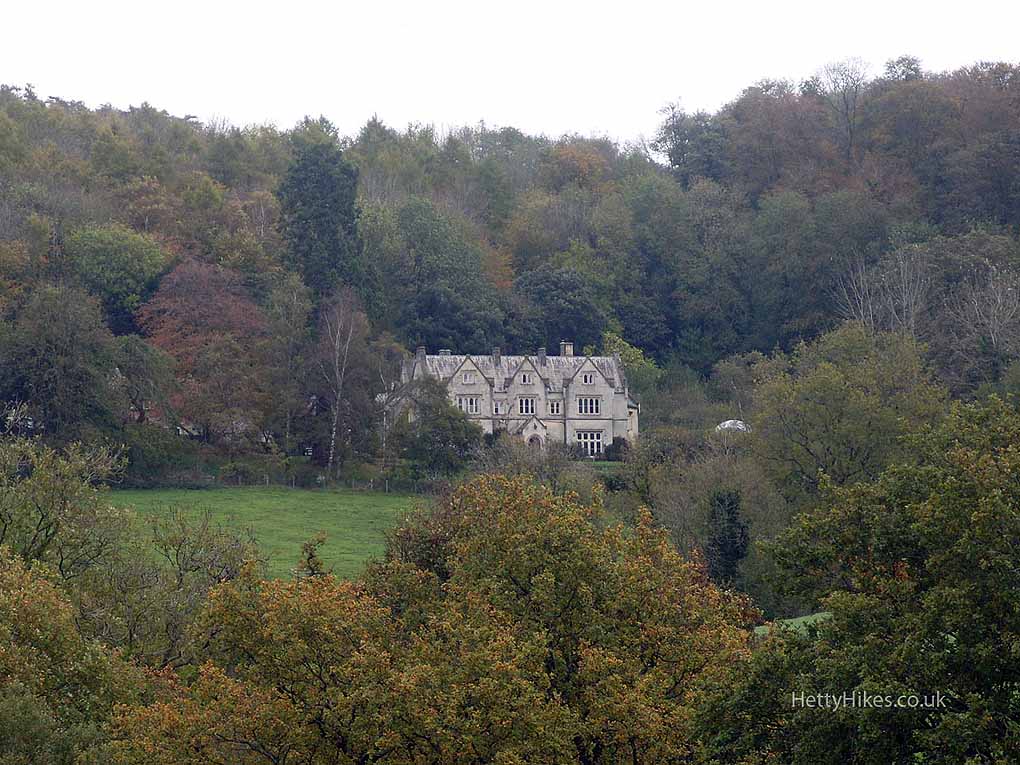 Entrance to Hawkwood in Wick Street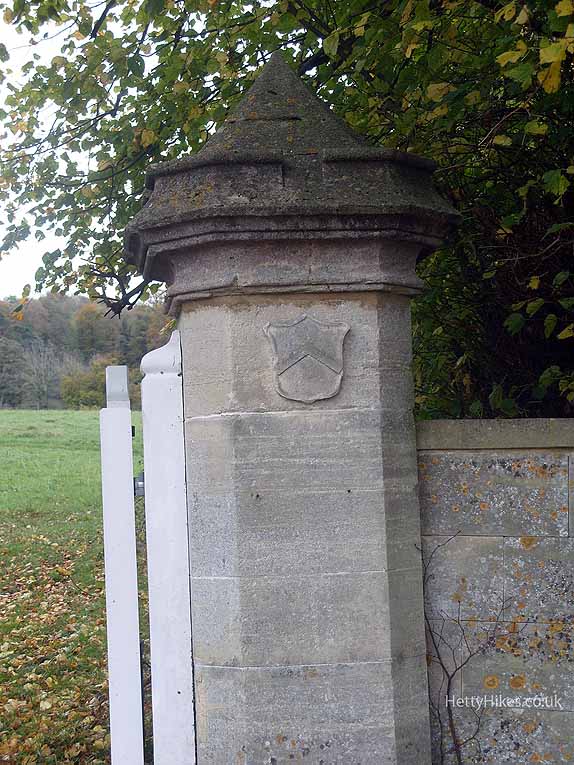 Wick Street was the old road to Painswick and Gloucester before the A46 was built
The milestone is here by Wick Street Farm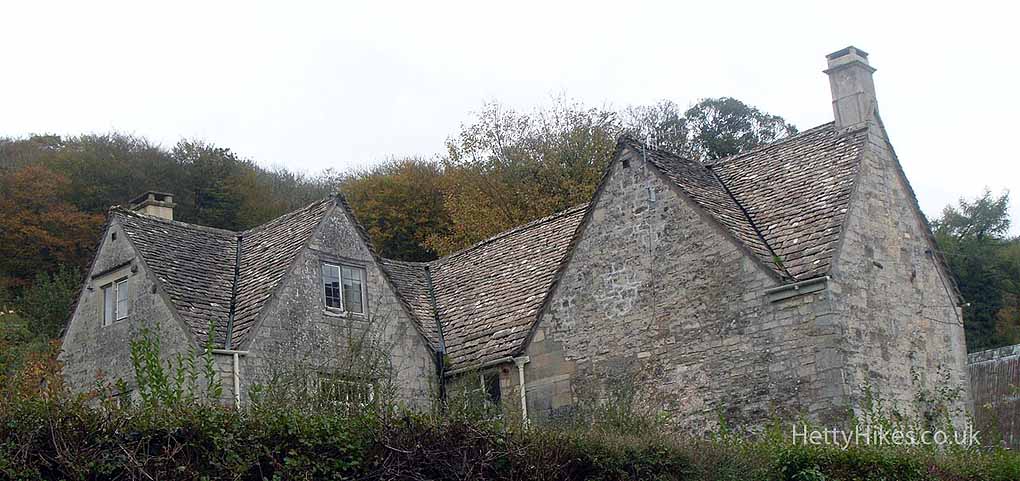 and  the Victorian post box is by this house opposite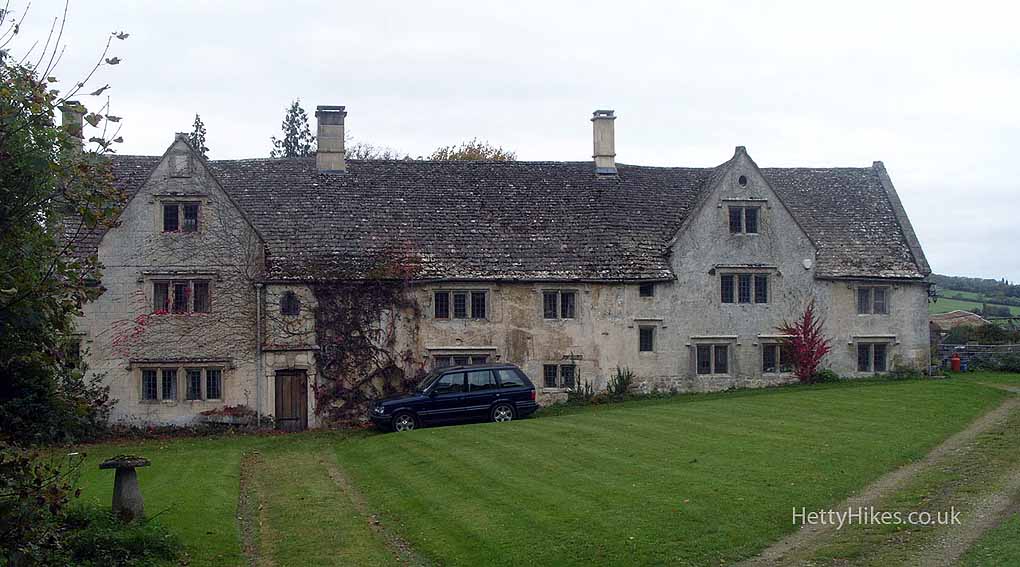 Wickstreet House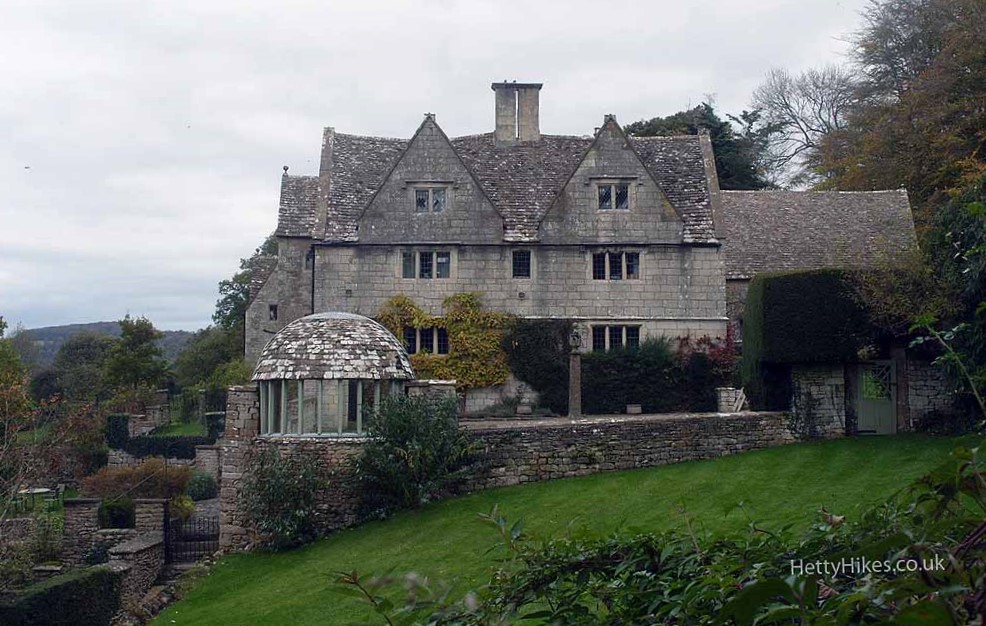 Whiteshill and Pitchcombe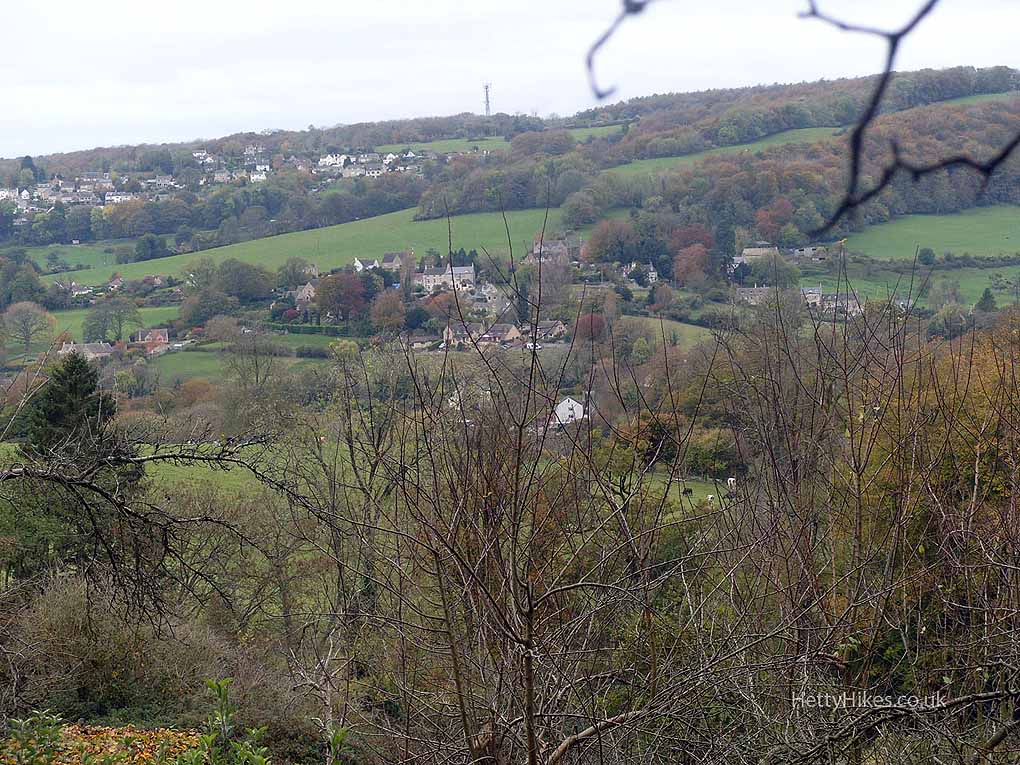 Towards Edge village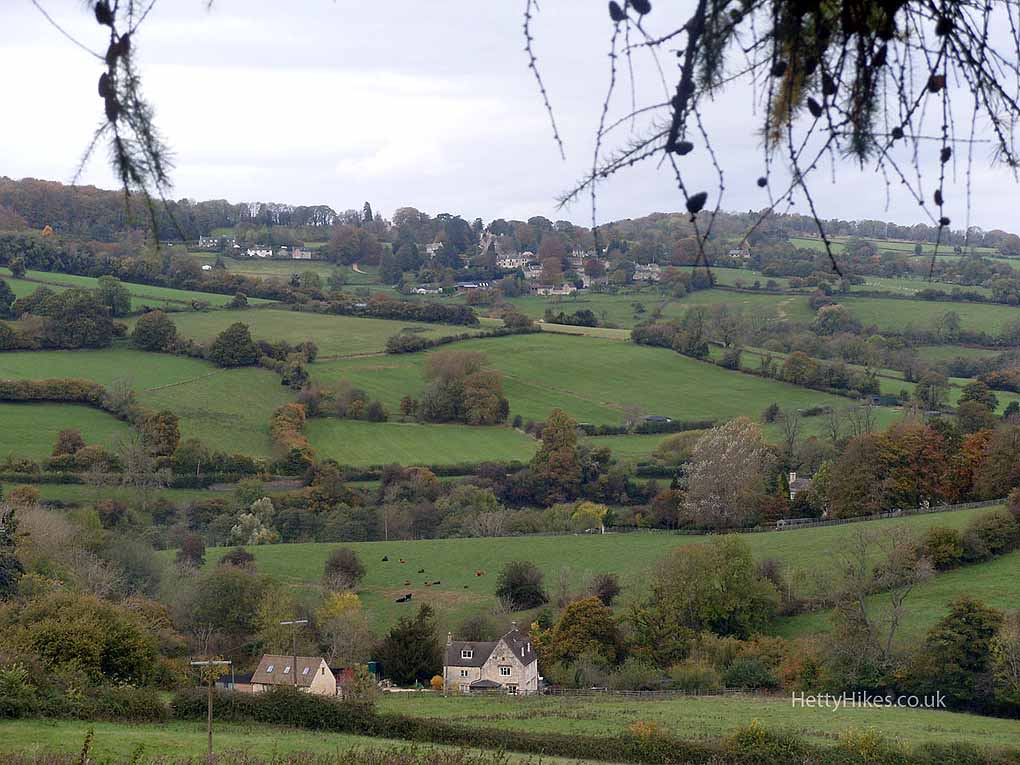 Painswick House and Painswick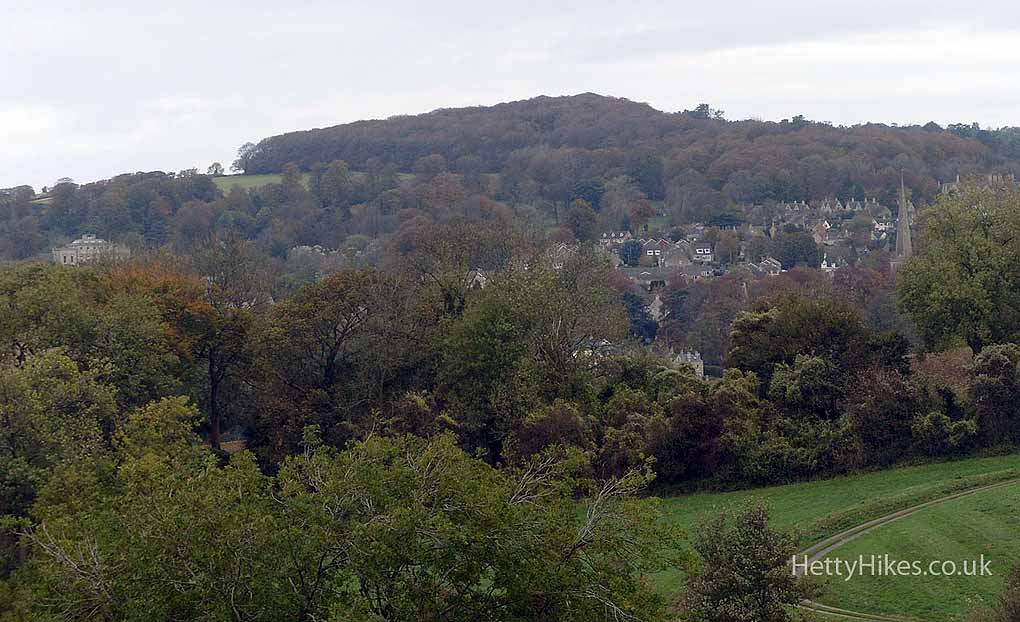 Then we went into the woods, over Wickridge Hill to views over the Slad Valley – Swift's Hill and The Vatch- and walked down Folly Lane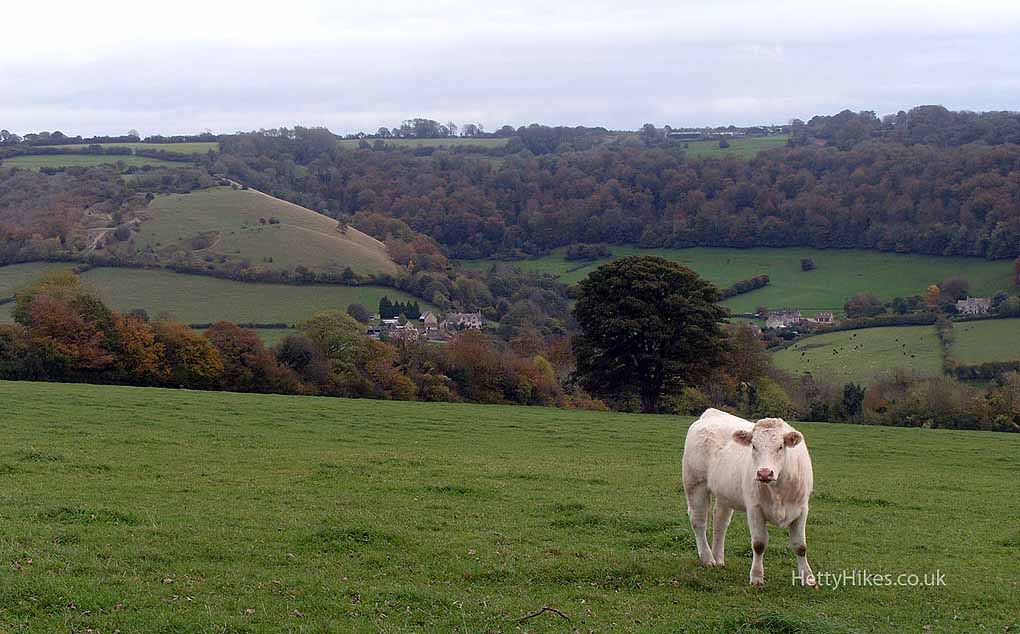 Towards Summer Street and Stroud

Park Gardens, Stroud
School of Science & Art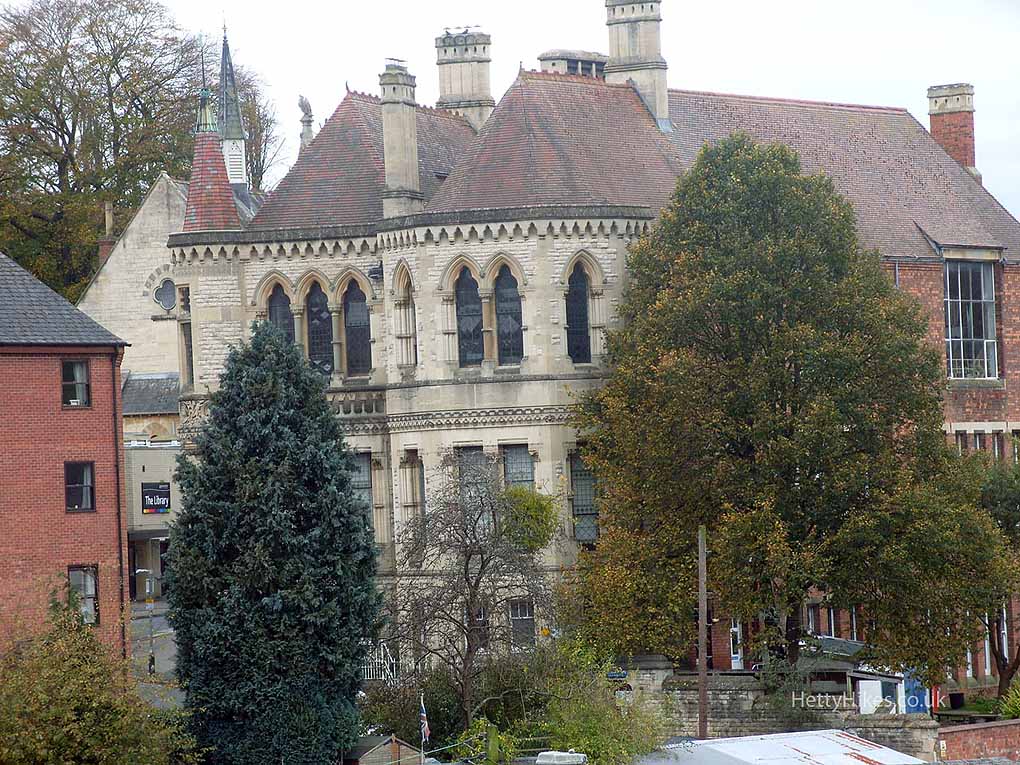 Nearby :
All images on the website copyright of HettyHikes.co.uk