Gloucestershire                                                                   Photos by Hetty
            Painswick Rococo Gardens website – a member of Historic Houses
25th February 2022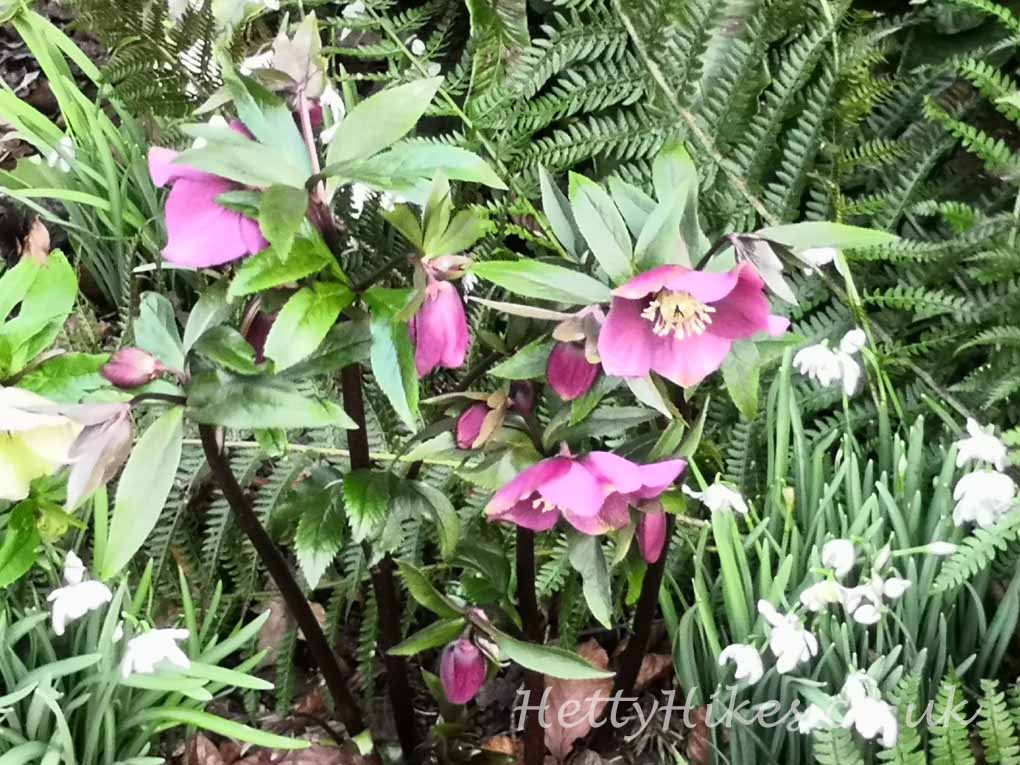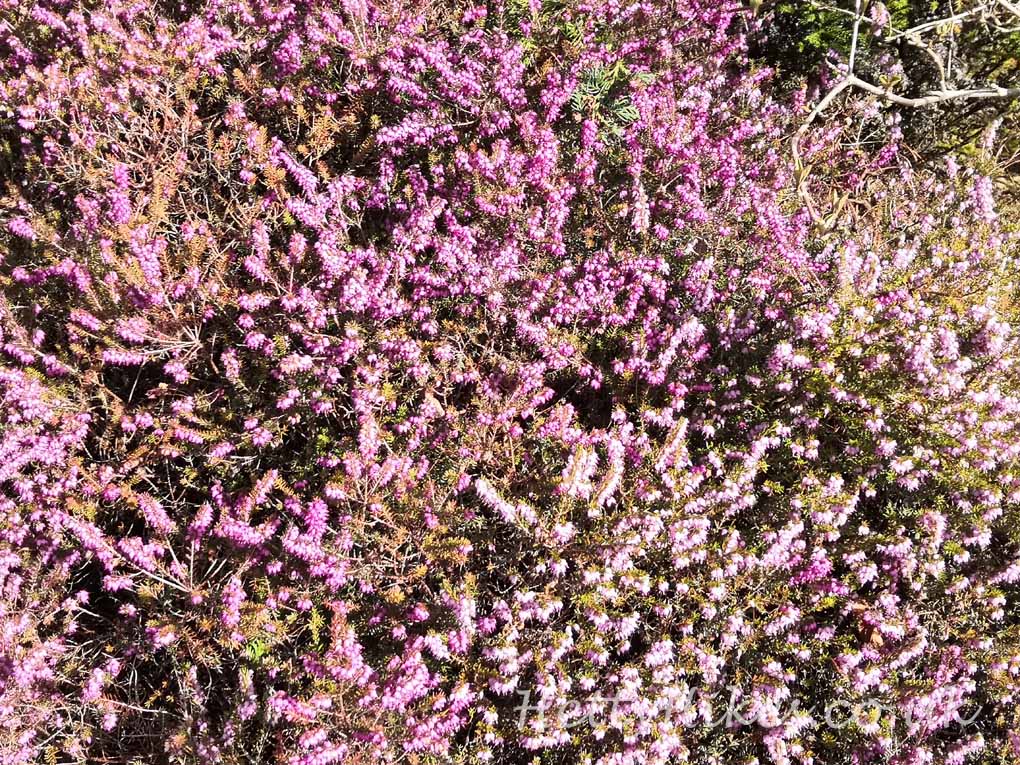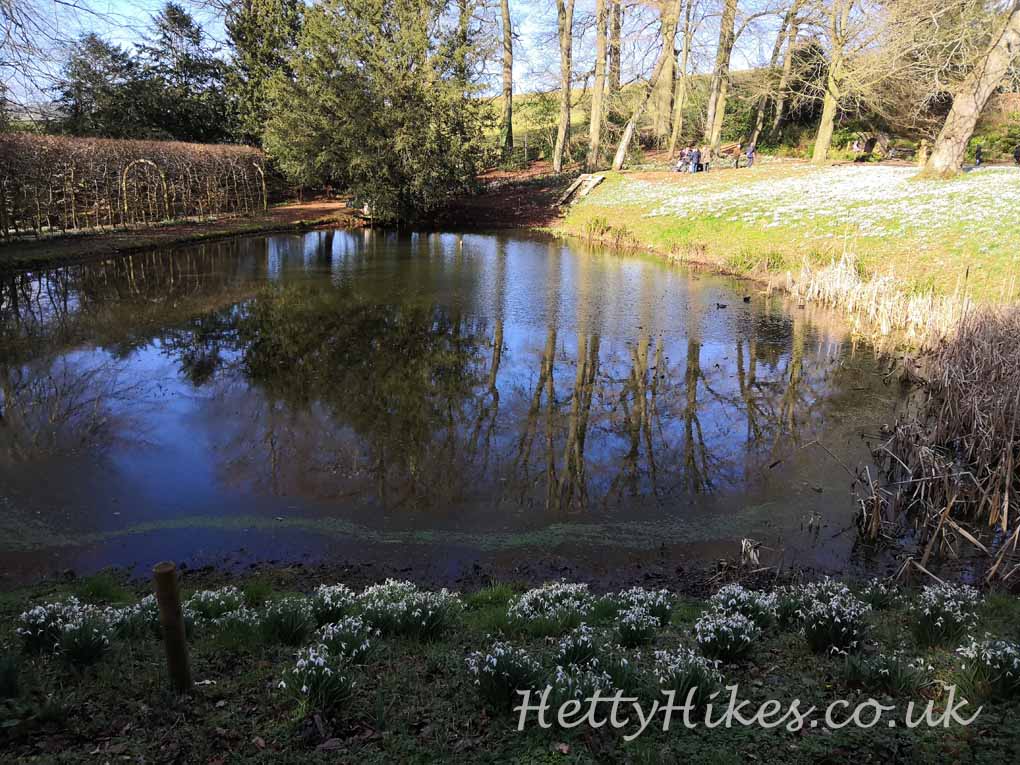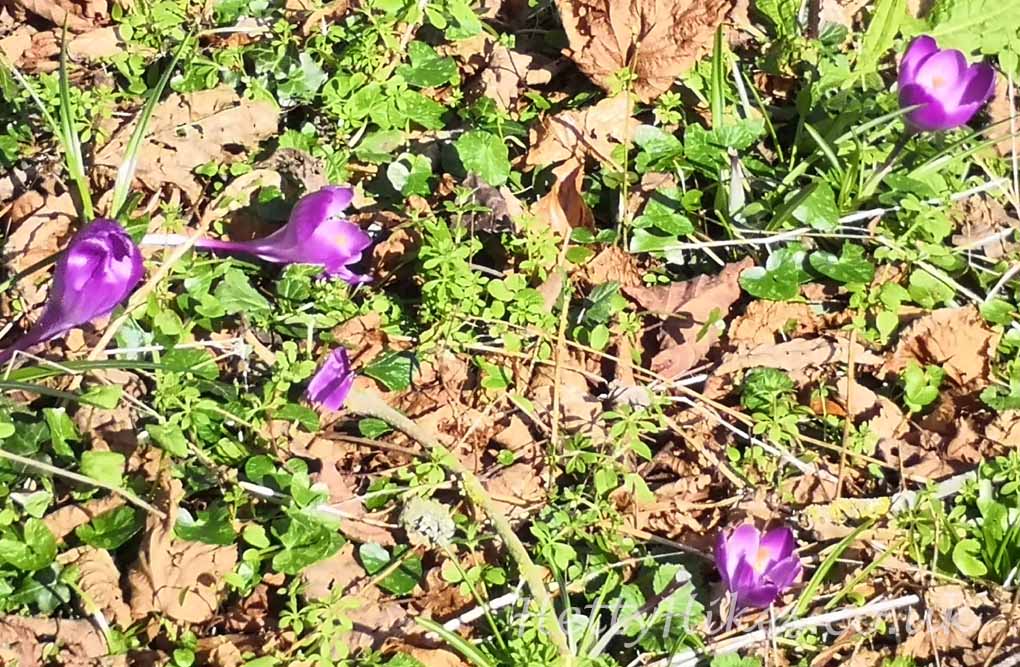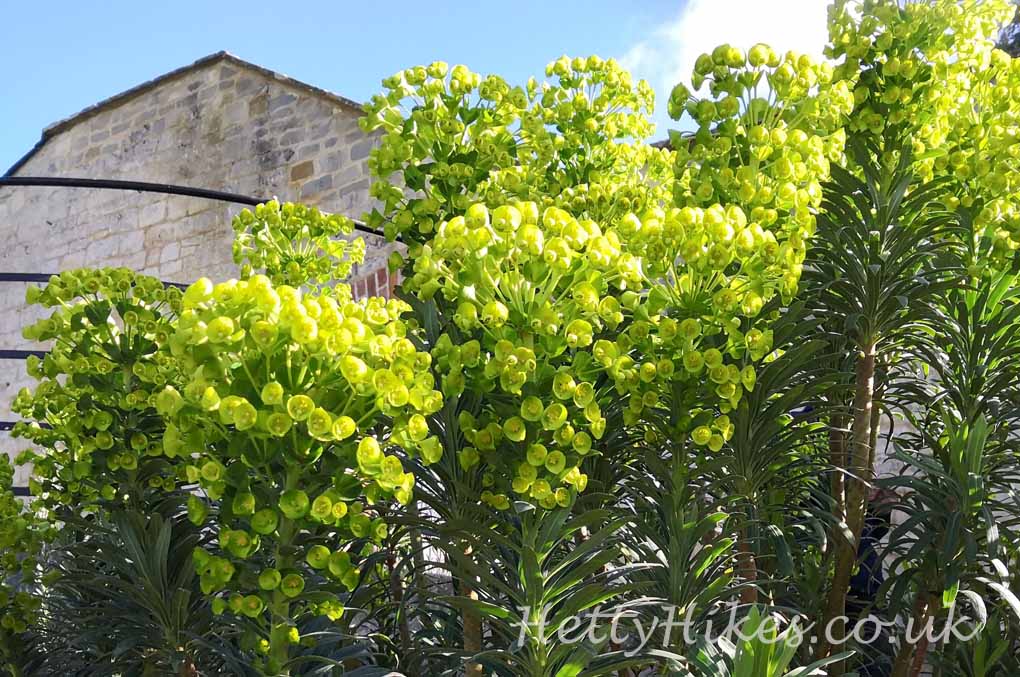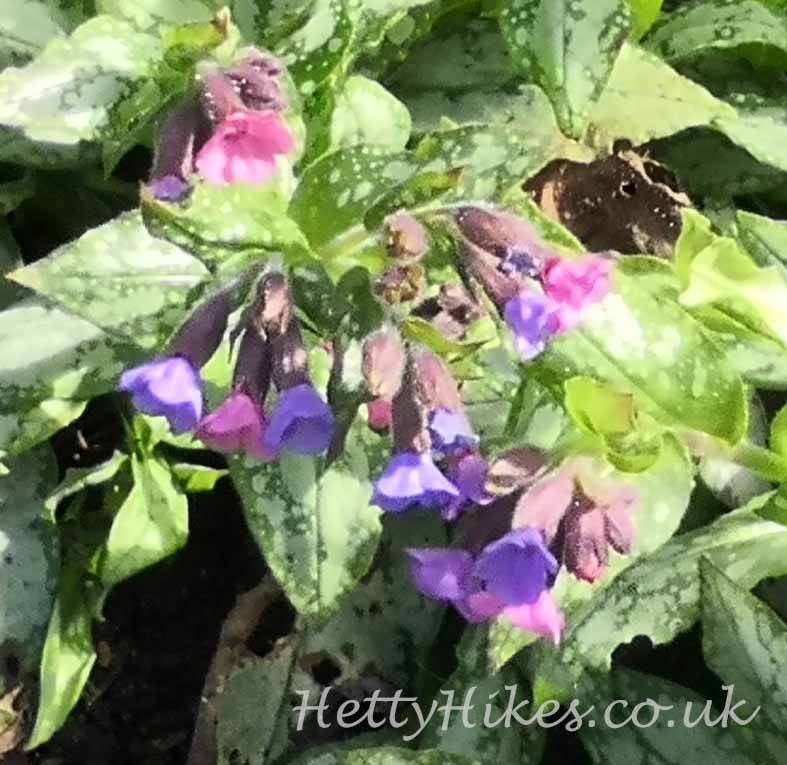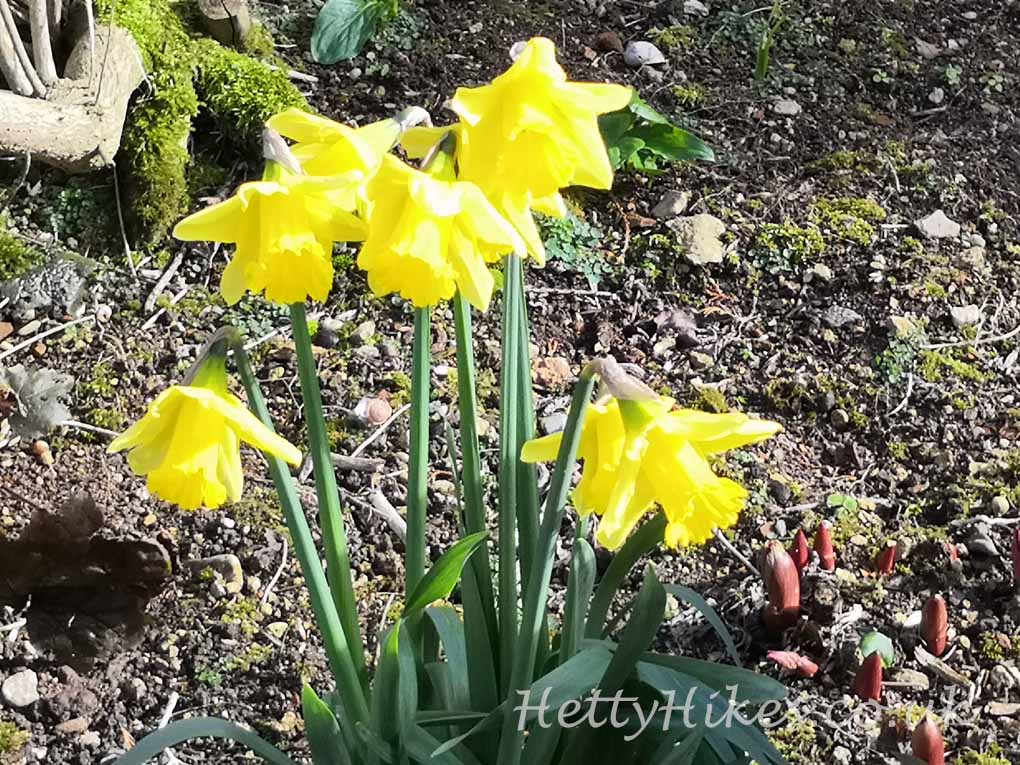 ************************************************************************************
13th November 2021
A new sculpture
************************************************************************************
26th February 2021
Daffodils were out as well as snowdrops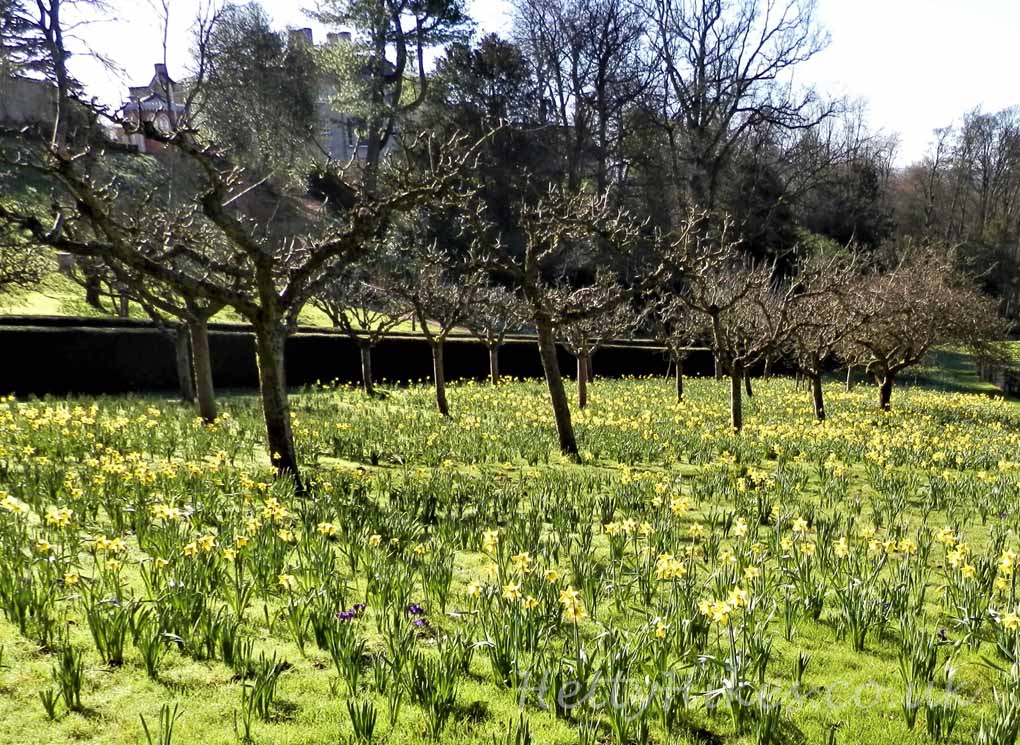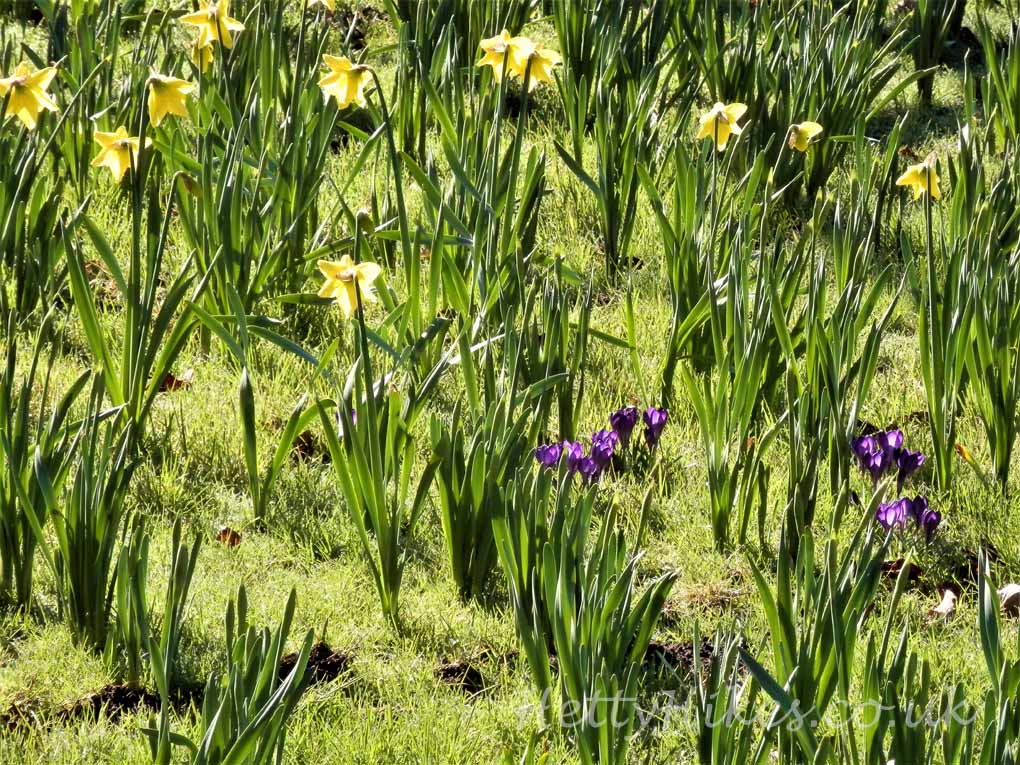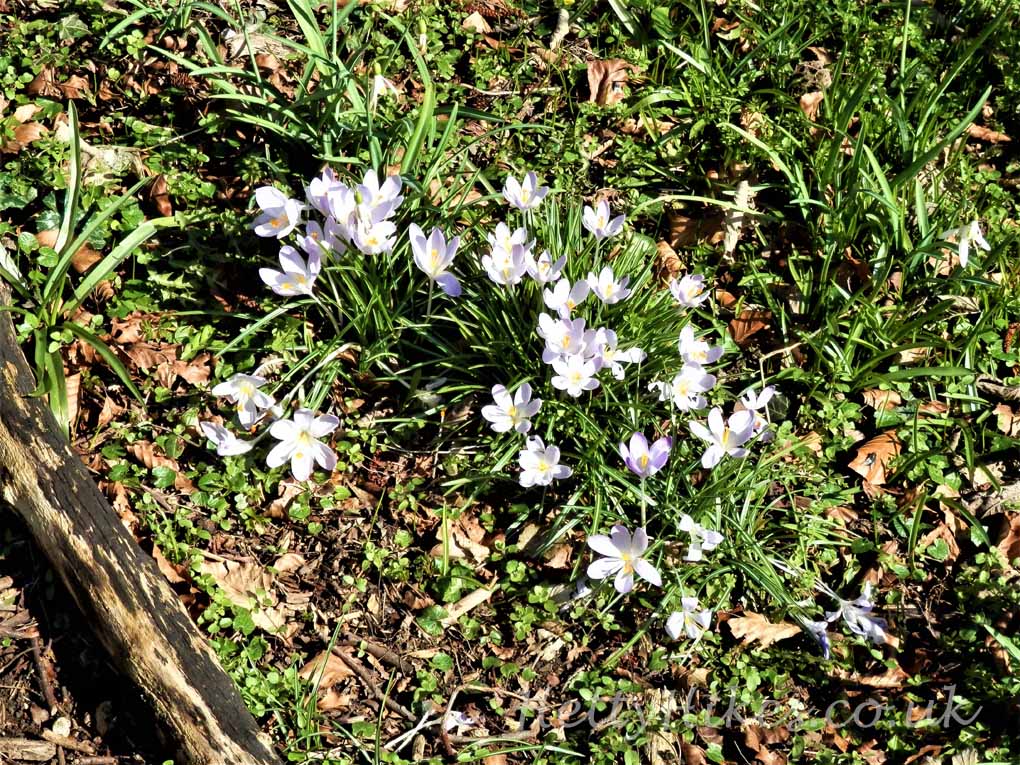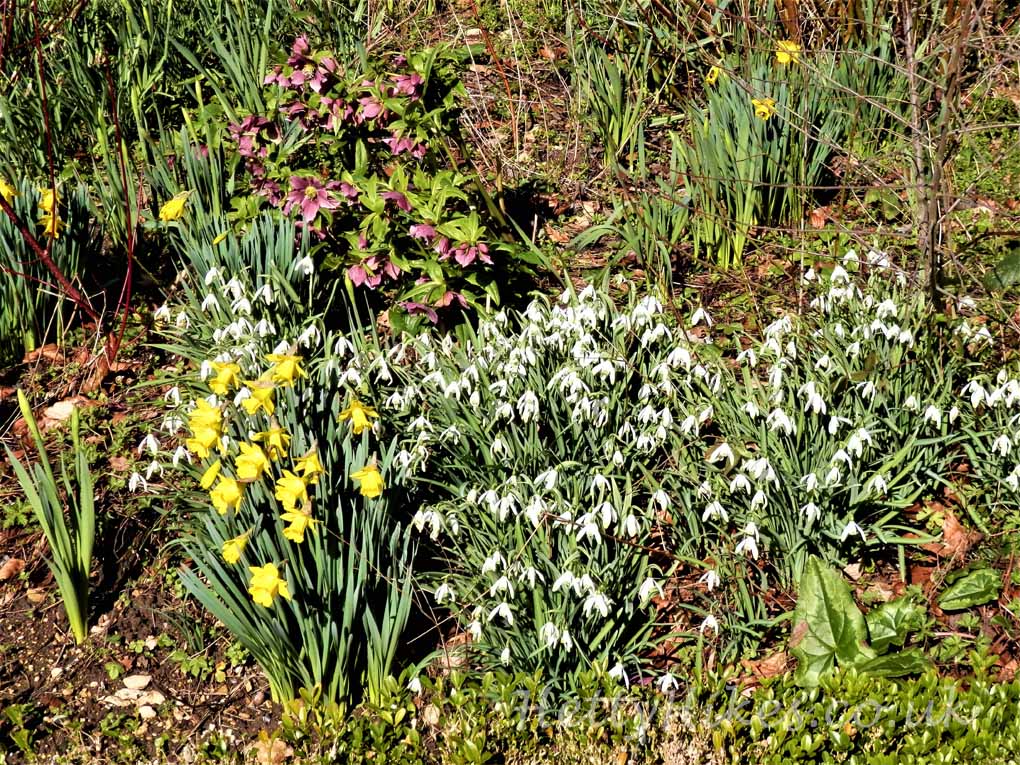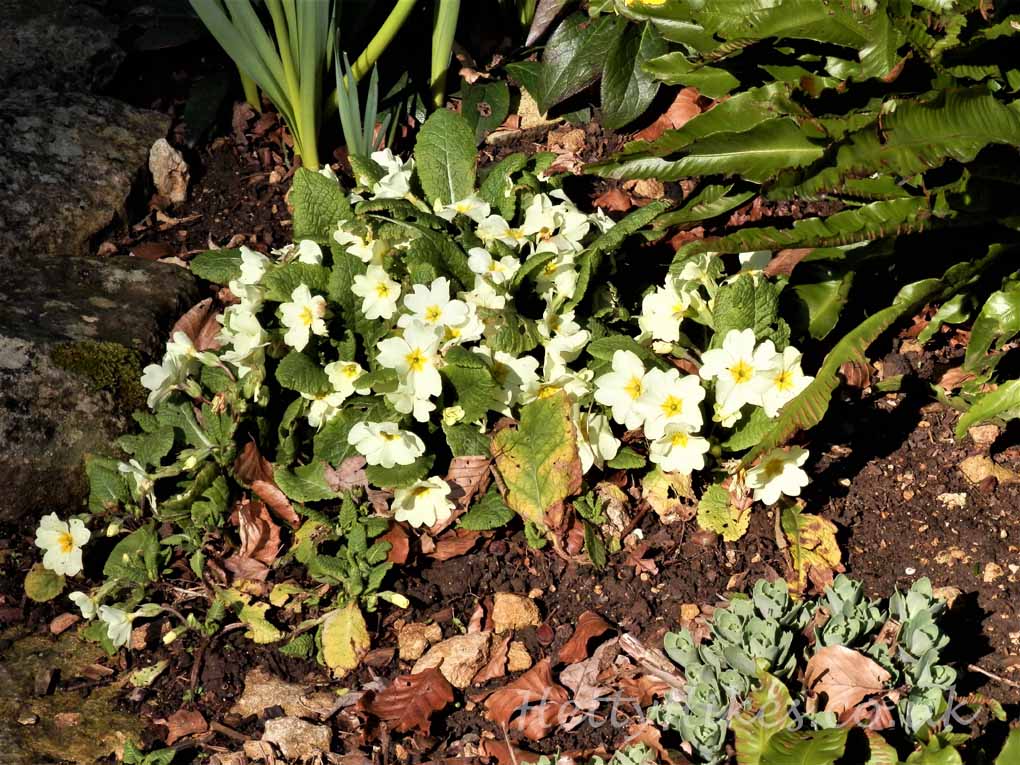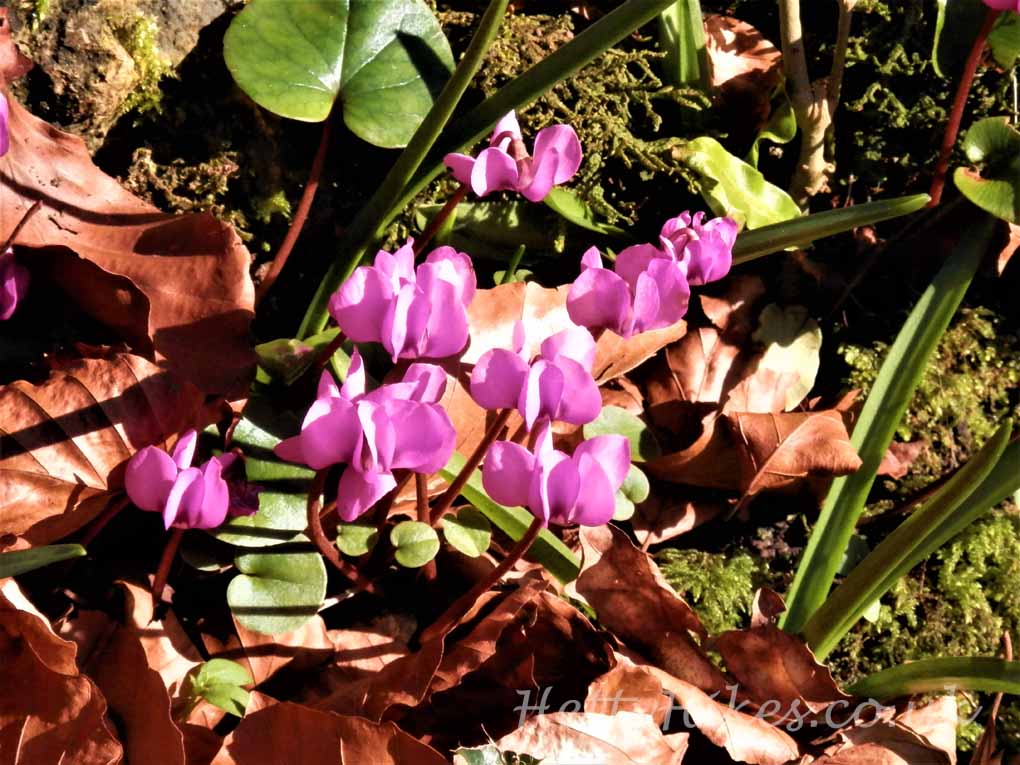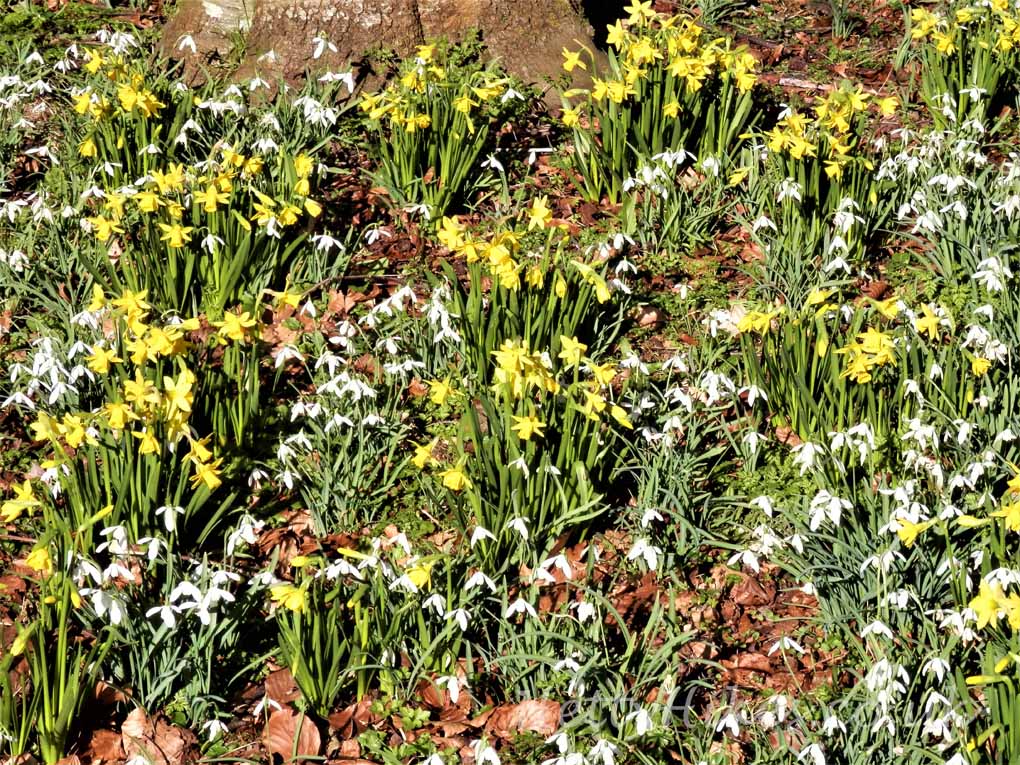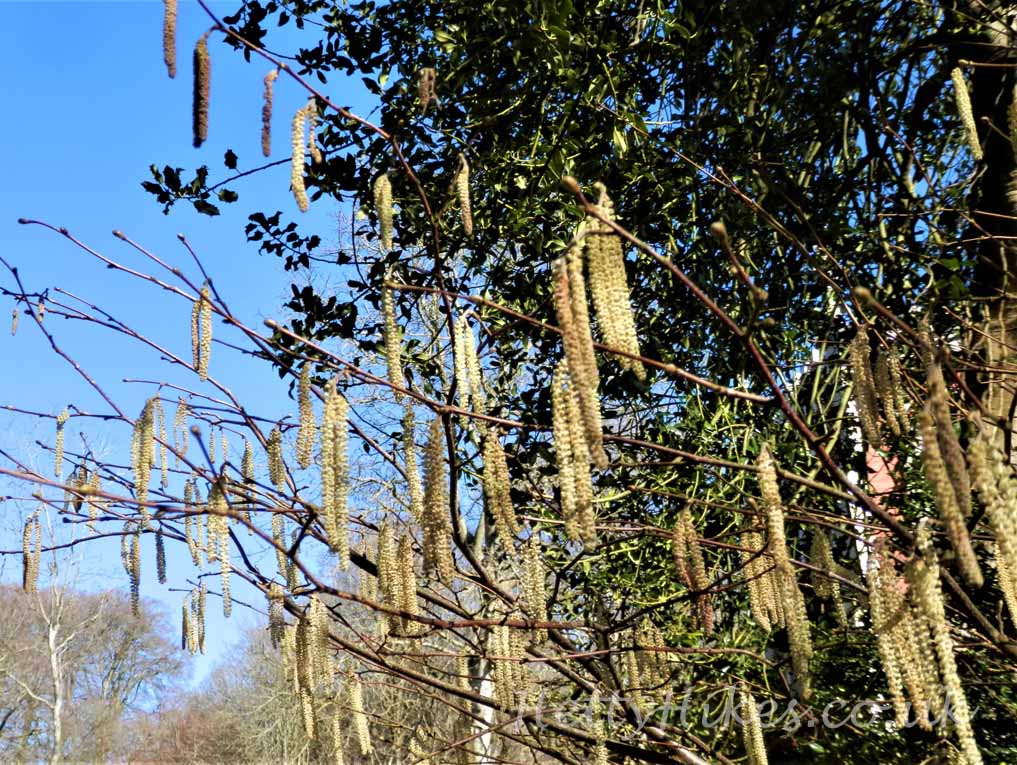 ************************************************************************************
25th February 2019
We are having May weather in February, so had lunch outside then wandered around the gardens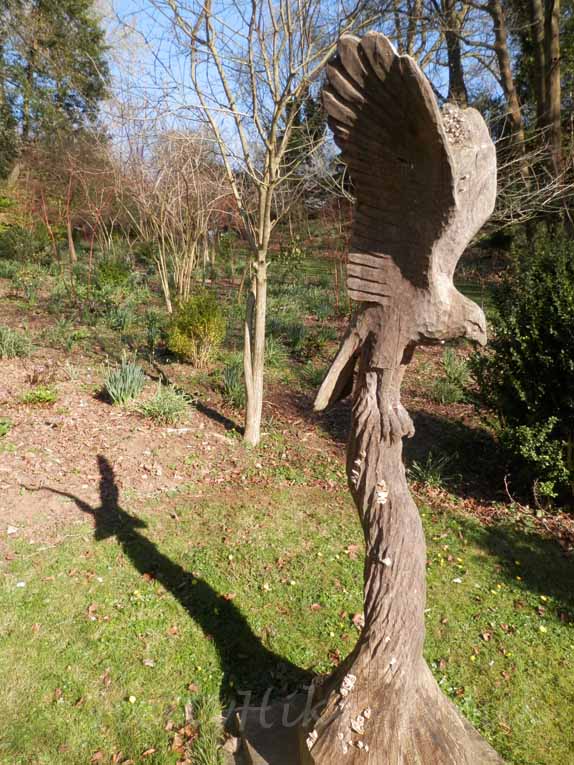 They have planted lots of daffodils in the orchard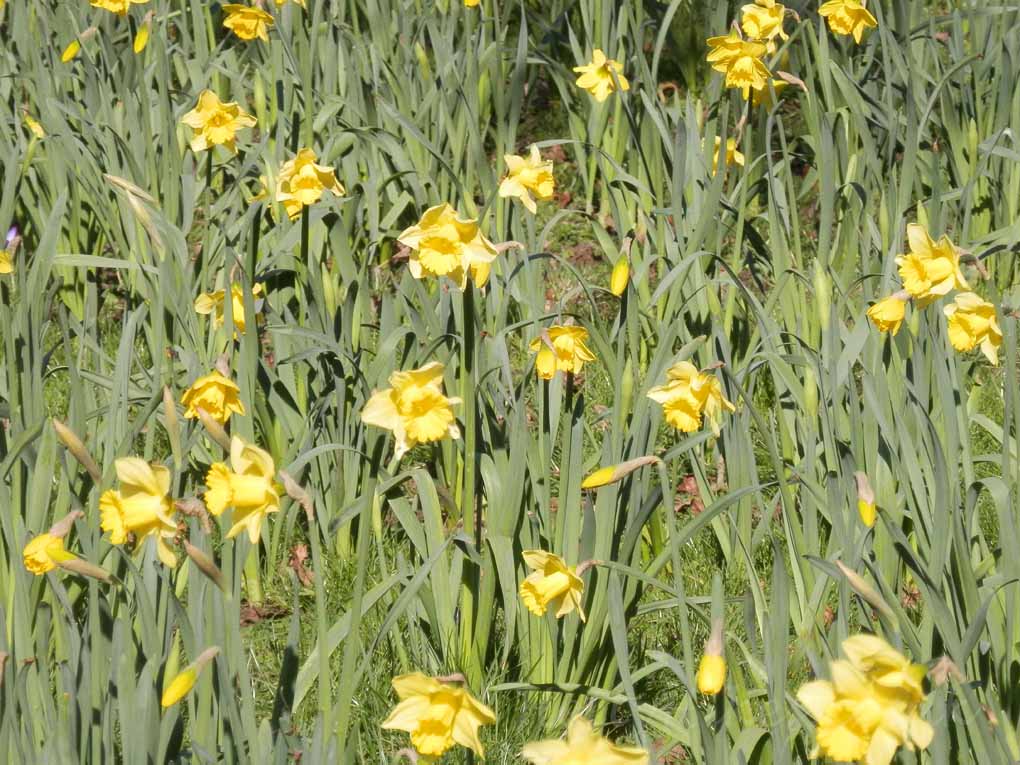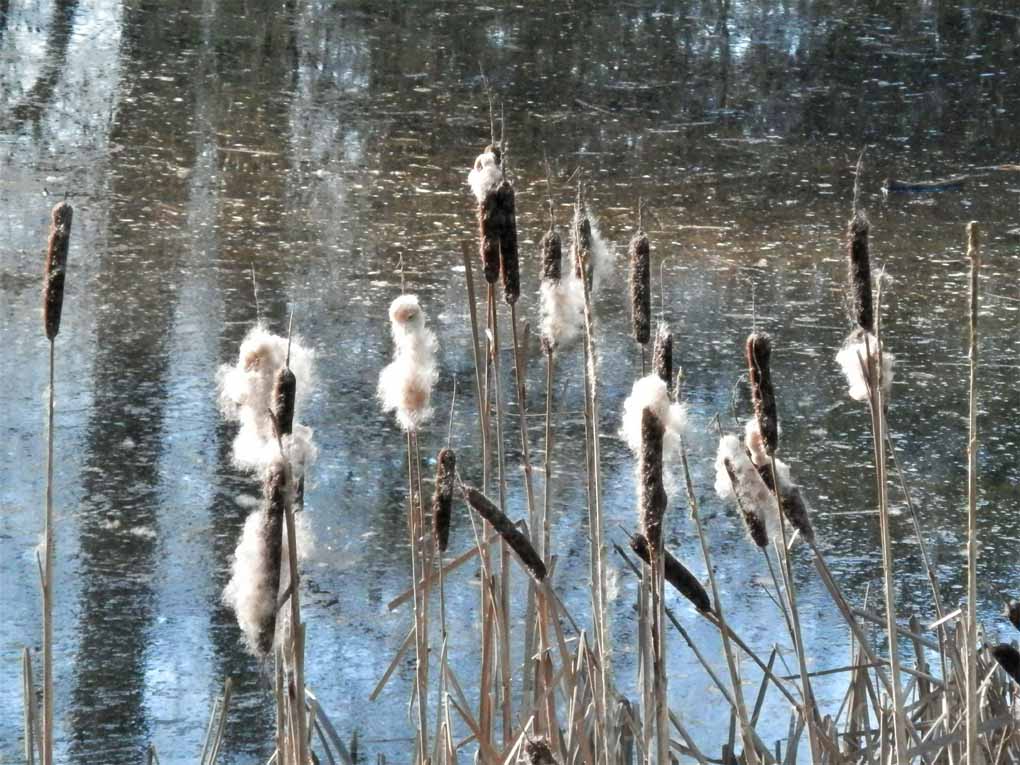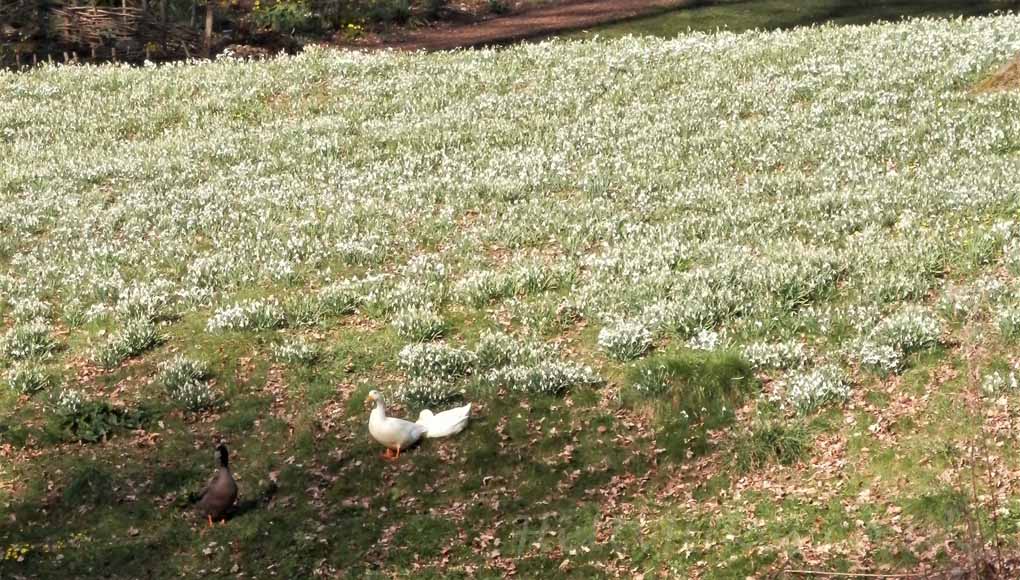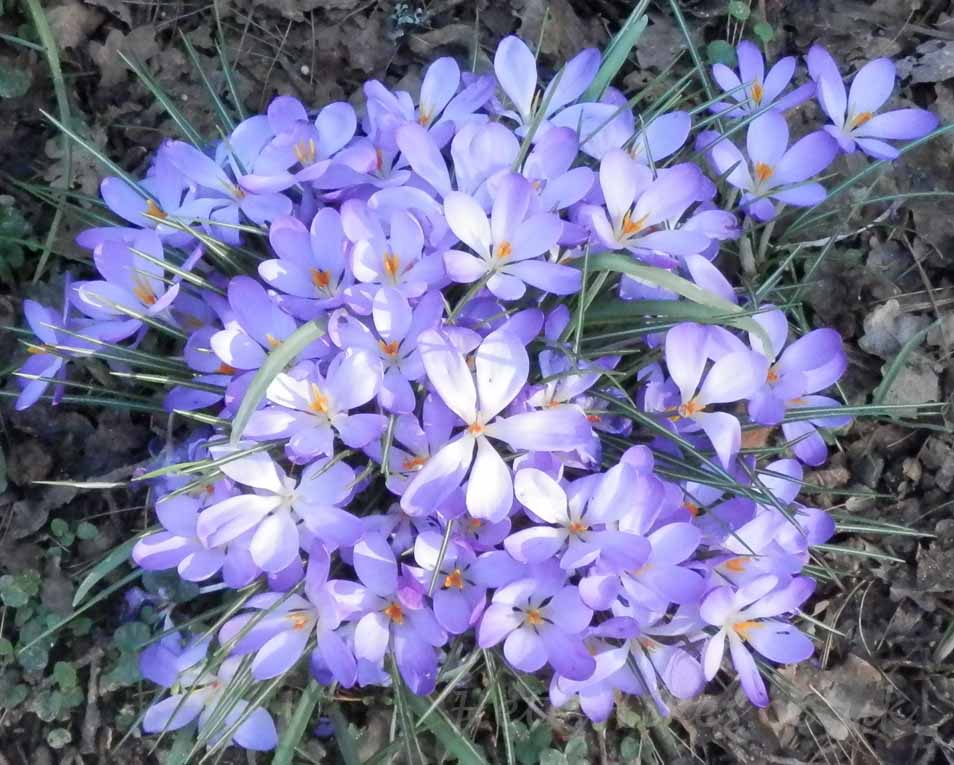 >>>>>>>>>>>>>>>>>>>>>>>>>>>>>>>>>>>>>>>>>>>>>>>>>>>>>>>>
7th February 2018
A sunny day, so we ought to go and see snowdrops – where better than here?
Hetty took lots of pictures on our last visit, but couldn't miss an opportunity for a reflection or two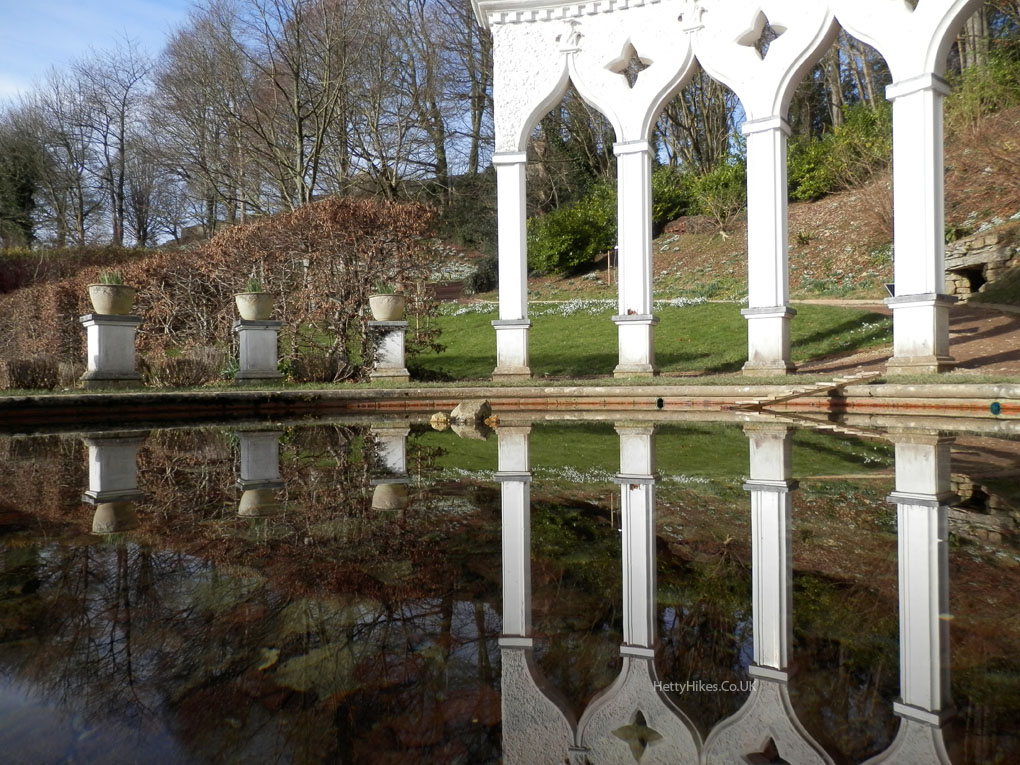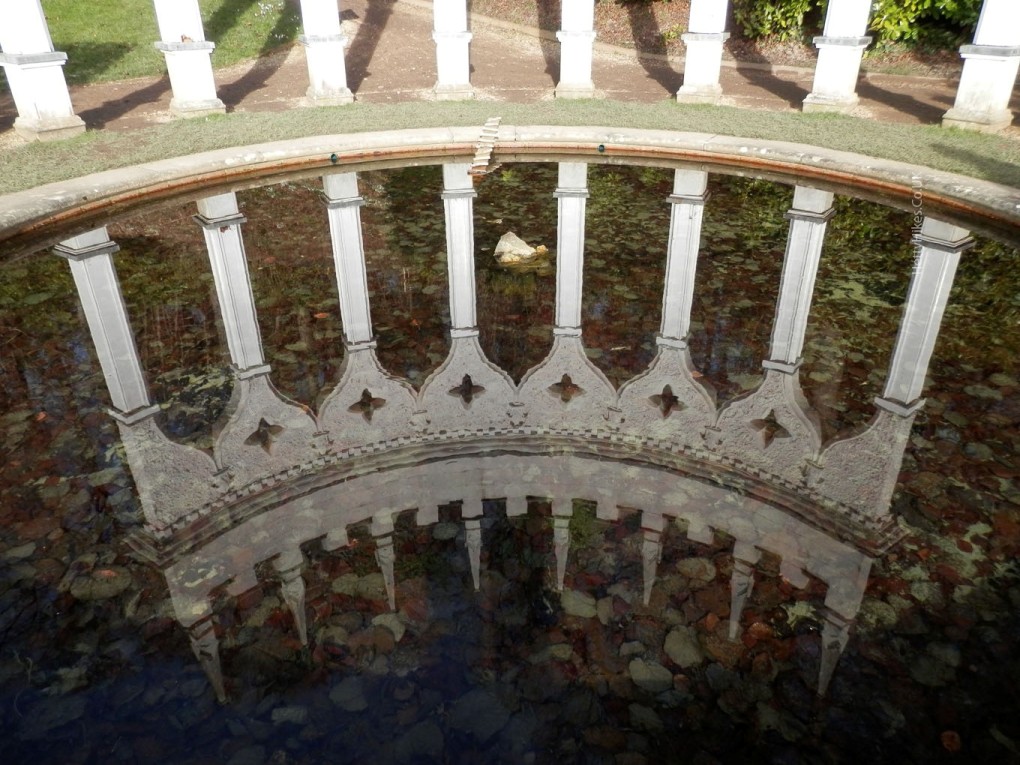 **********************************************************************************
30th January 2016                                                   
It was a lovely sunny morning, but with a cold wind. The garden is interesting any time of year as there are follies and sculptures to find.The restoration of the garden is based on a painting of 1748, when Painswick House was newly built.
The magnificent snowdrops are out early, as are daffodils and blossom, due to the mild winter.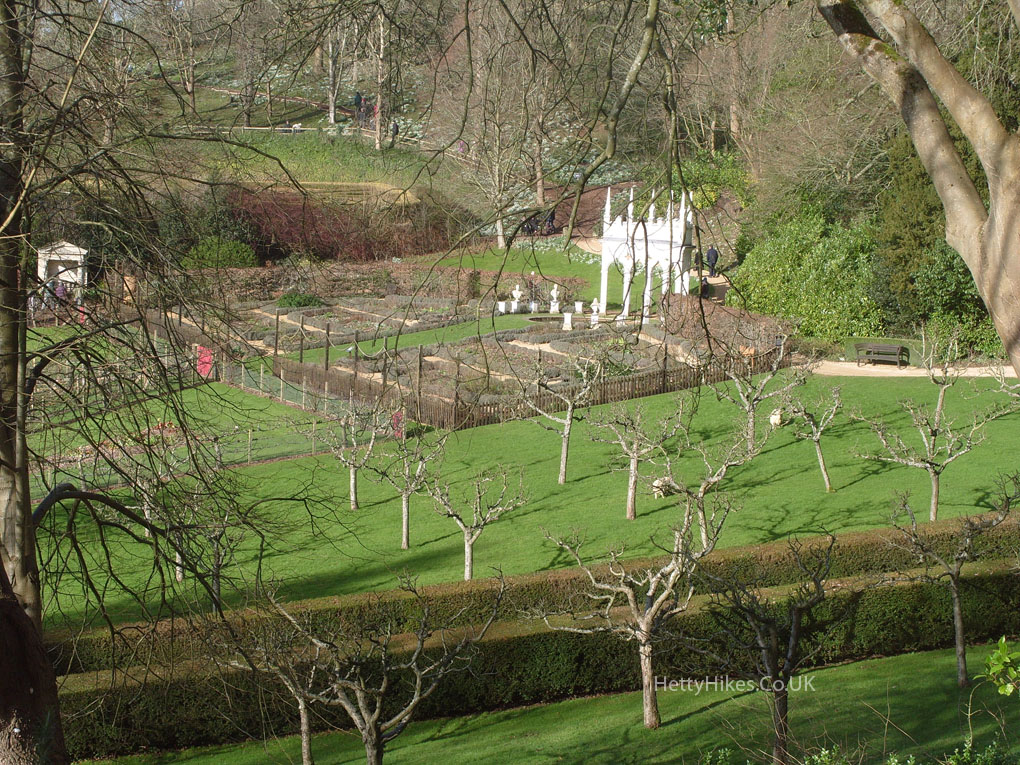 Eagle House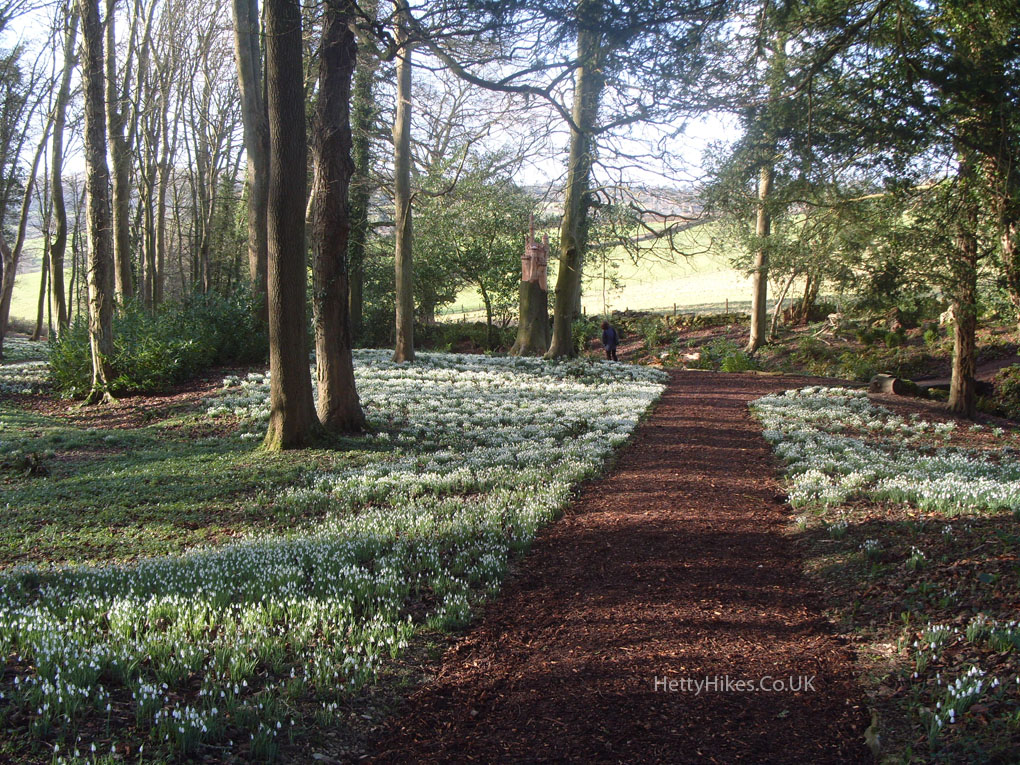 A beech tree stump is now Neuschwanstein Castle (Bavaria)
The Fish Pond
Gothic Arch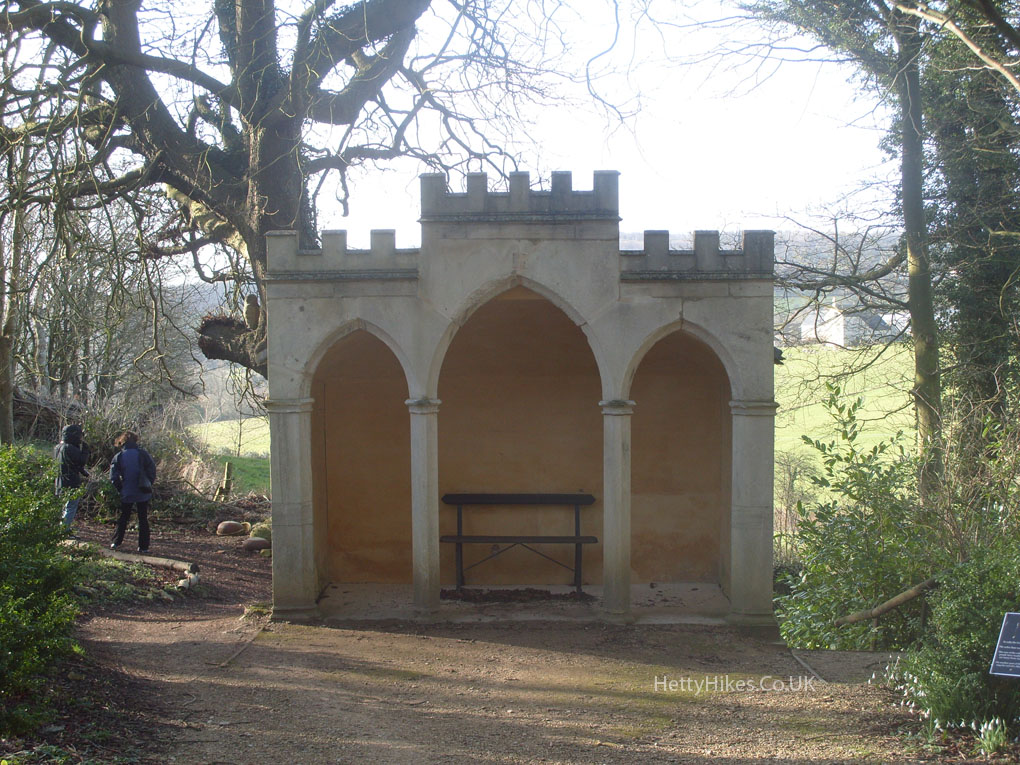 The Pigeon House
View from the top
Rather large chestnuts and an owl in the tree
Snowdrop Grove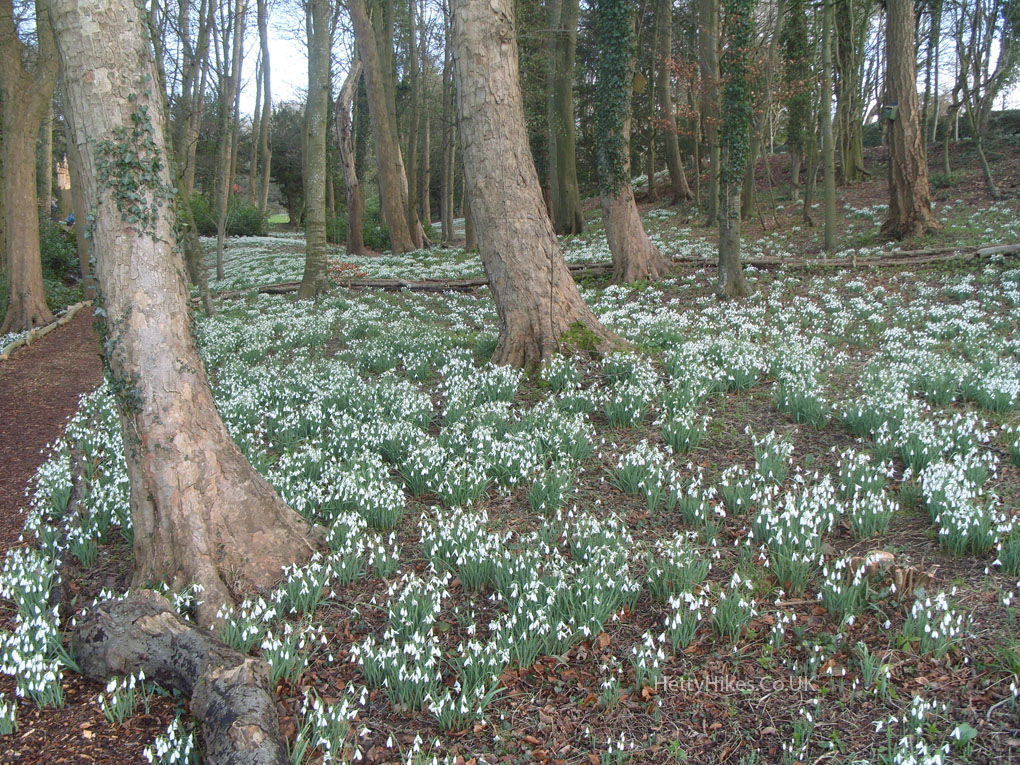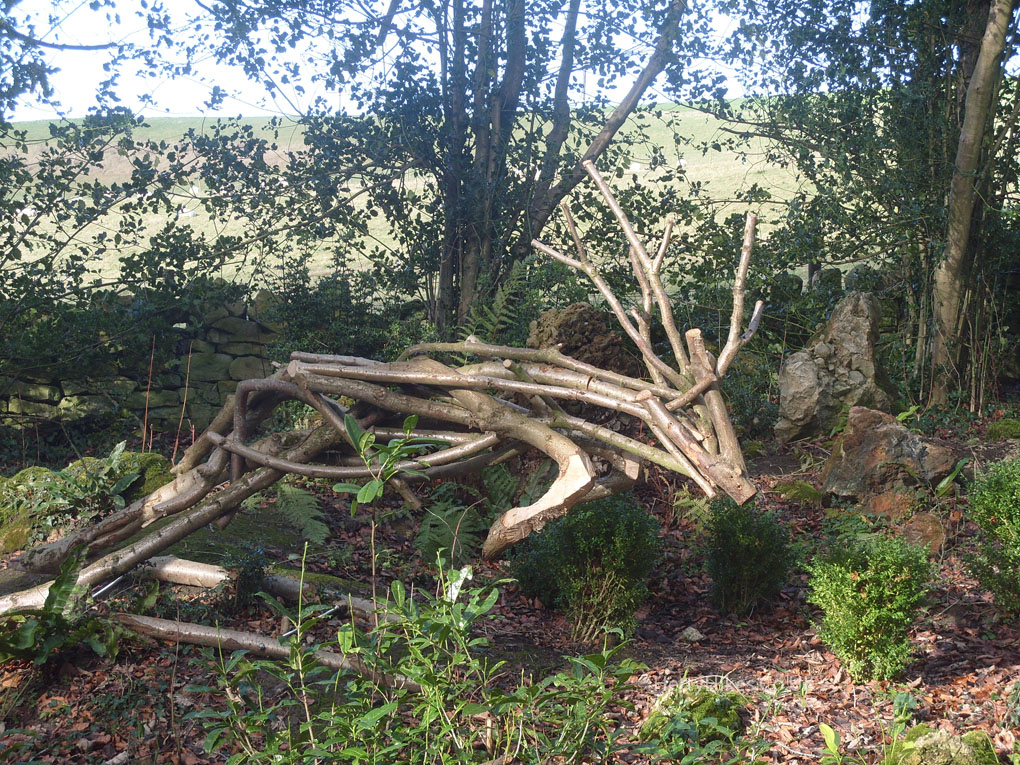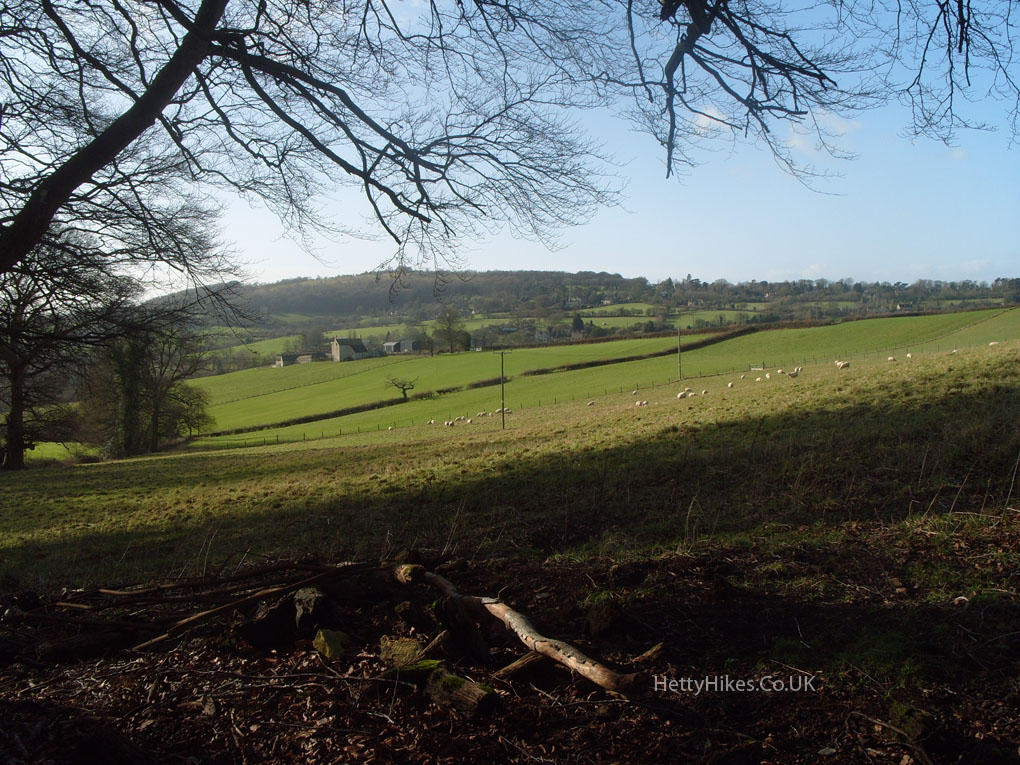 Plunge Pool and Spring Head
Hellebores and catkins
Yellow aconites and cyclamen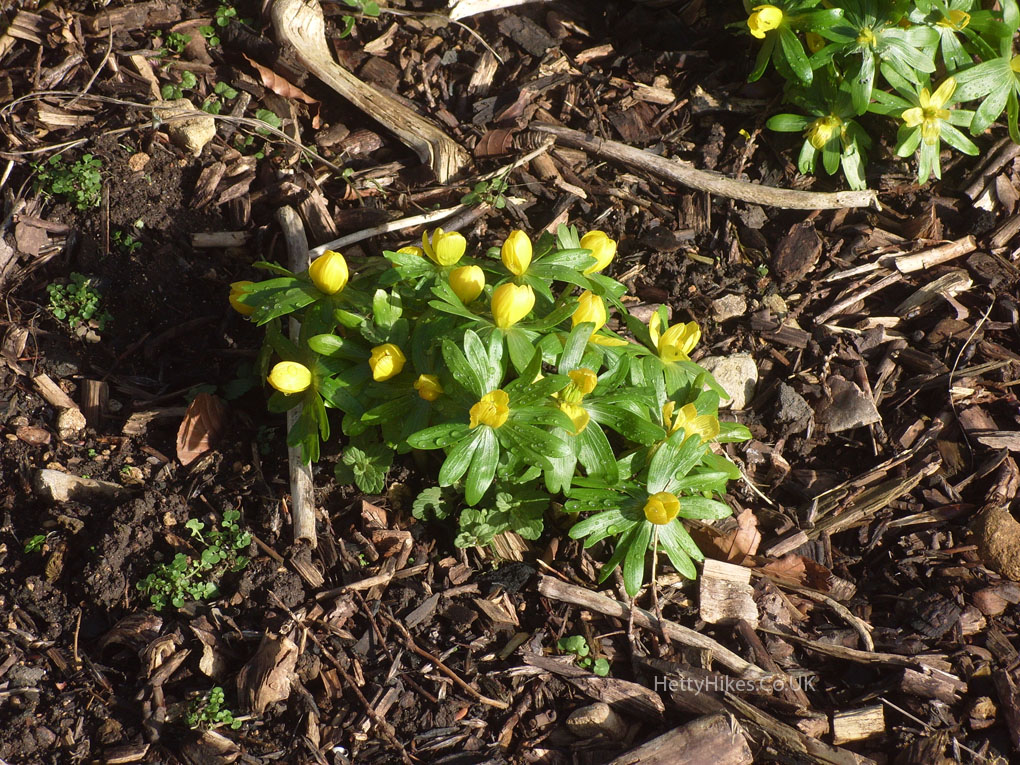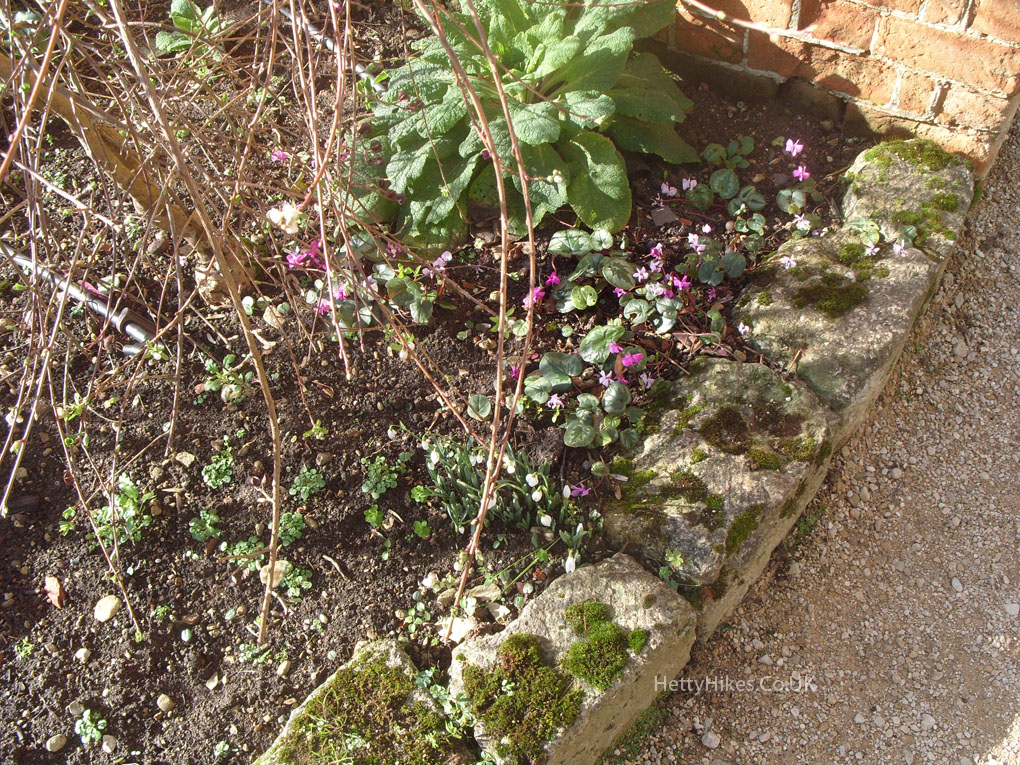 Doric Seat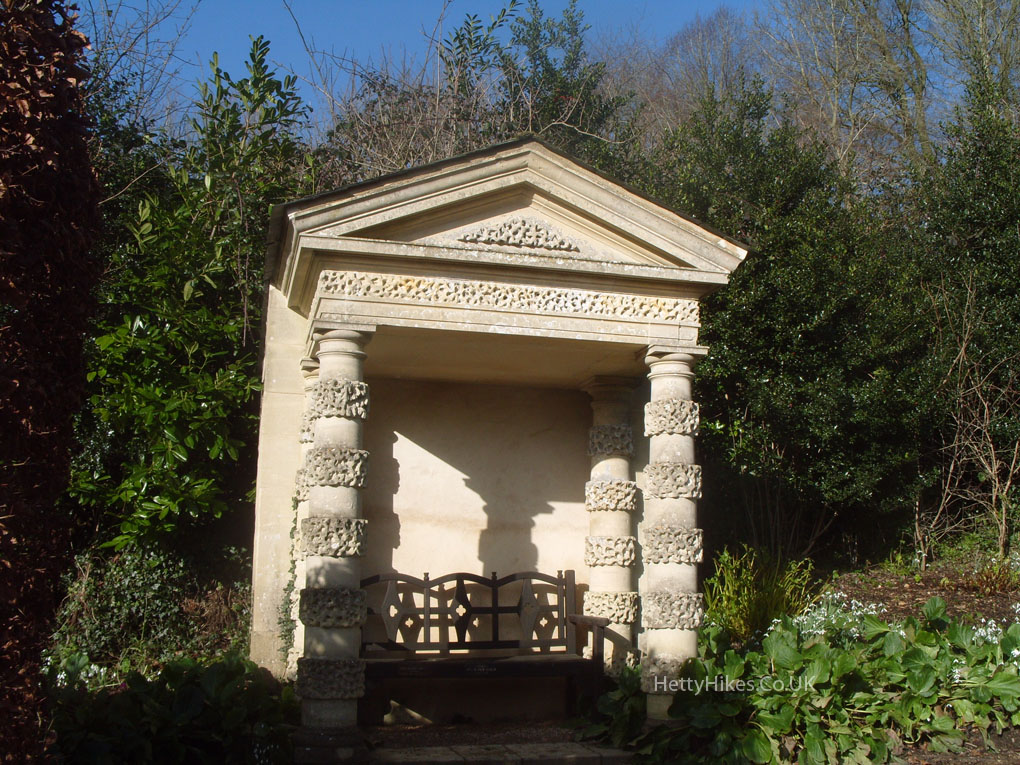 Exedra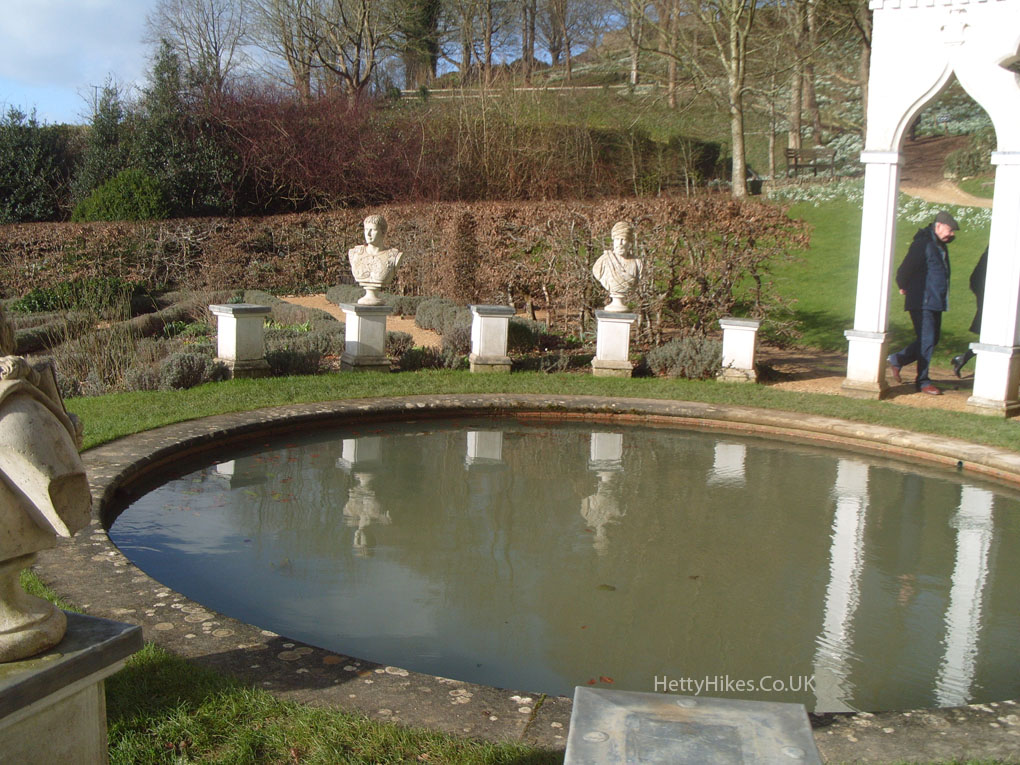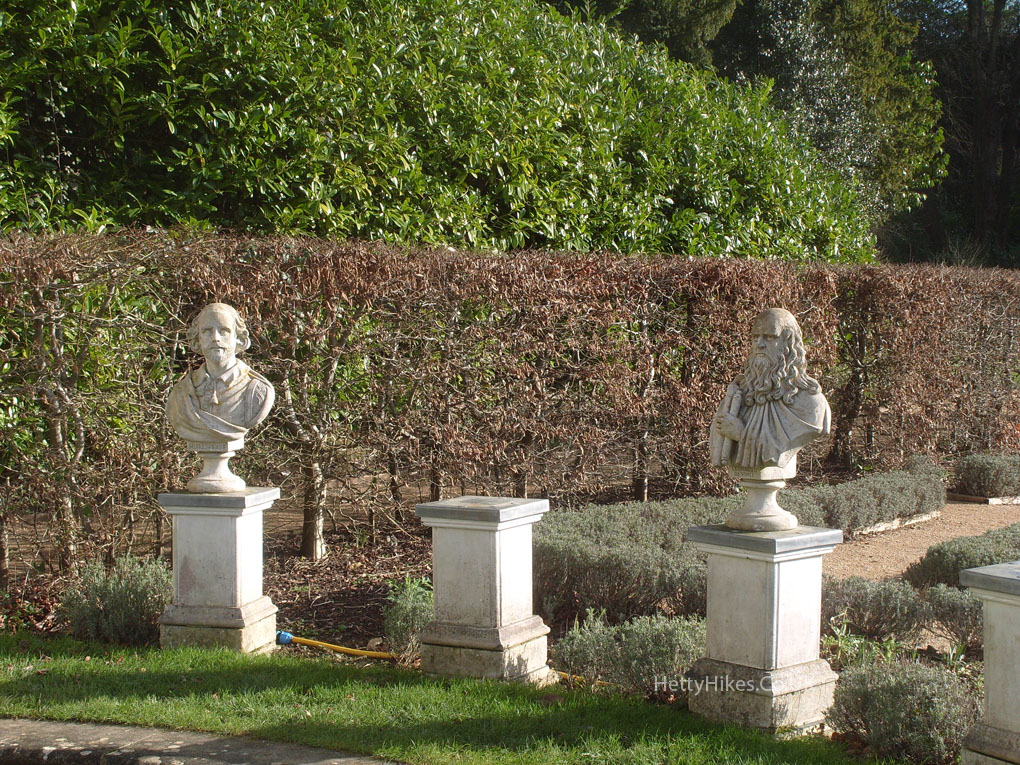 The Maze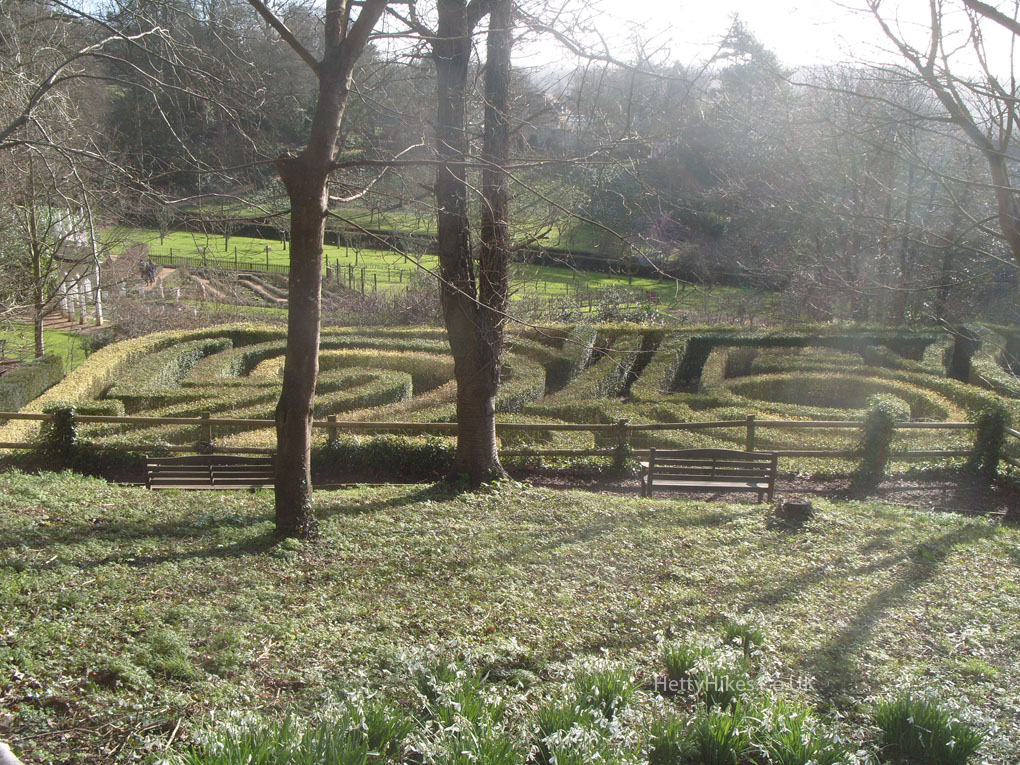 View towards Stroud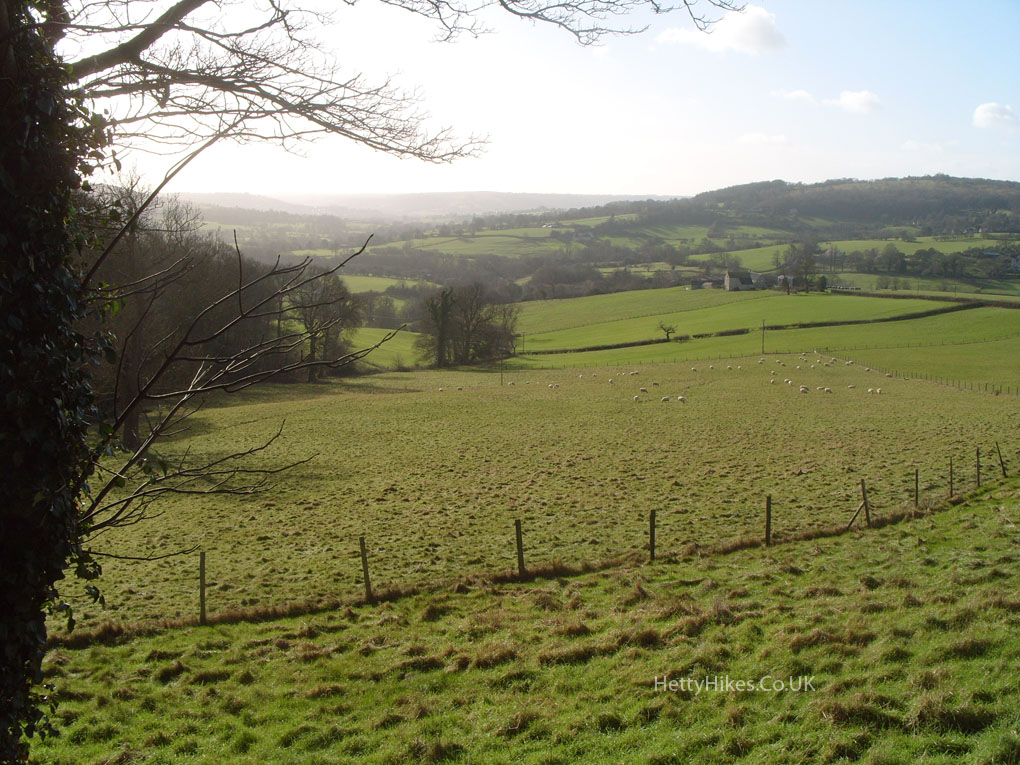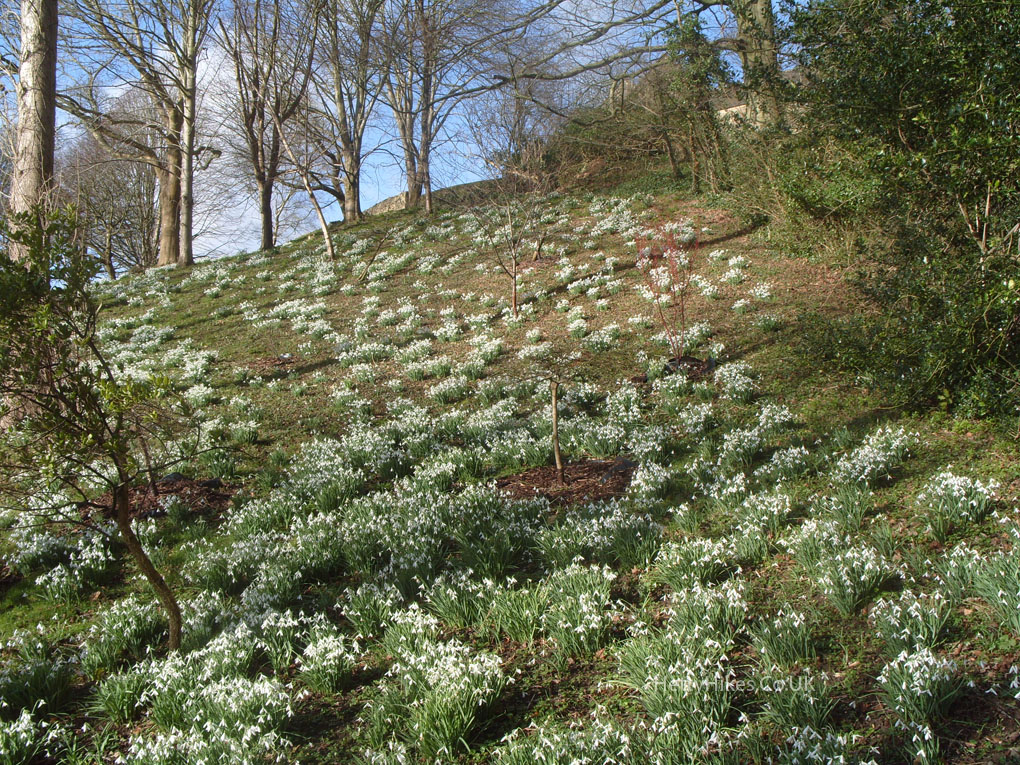 The Red House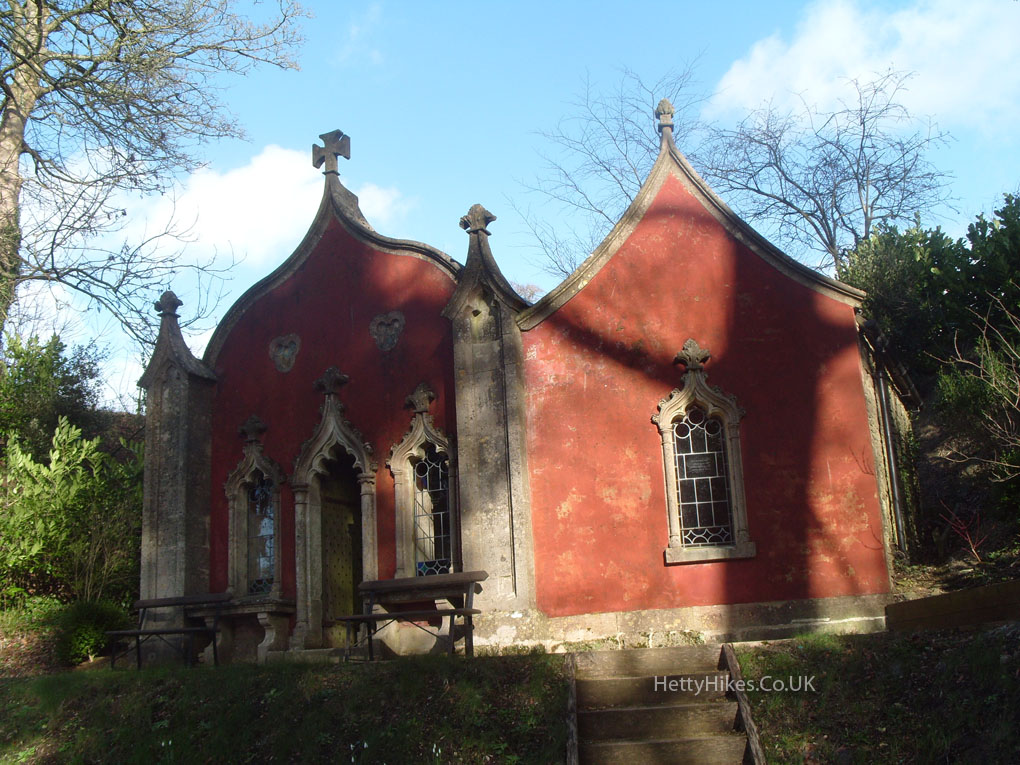 Inside the Red House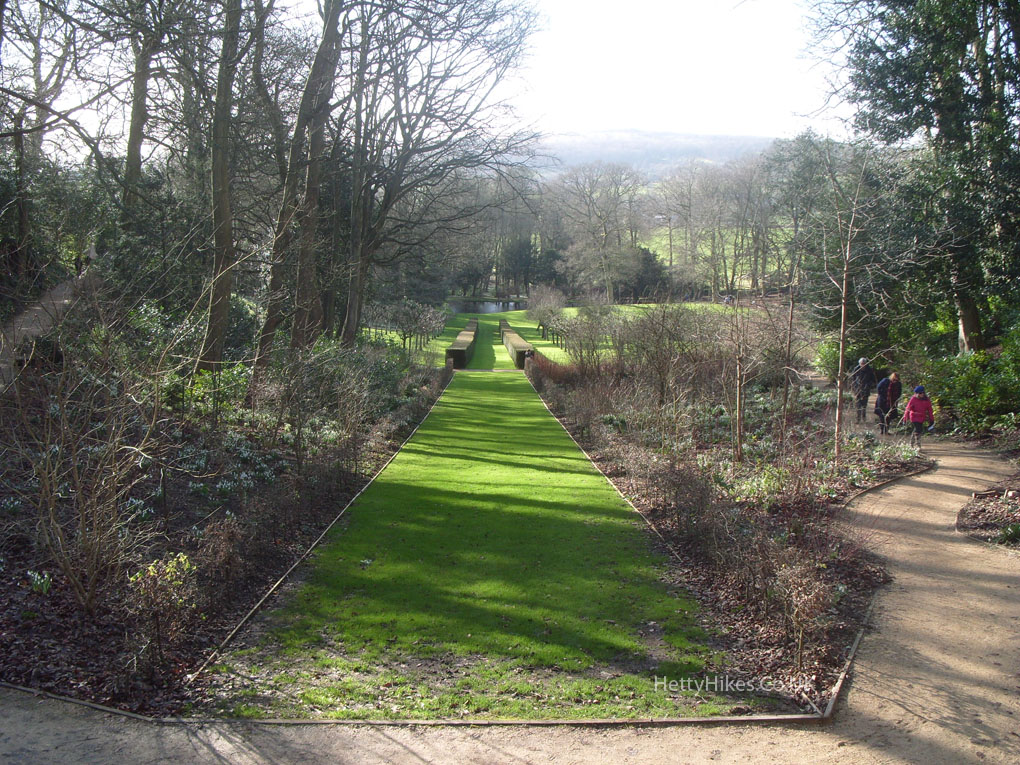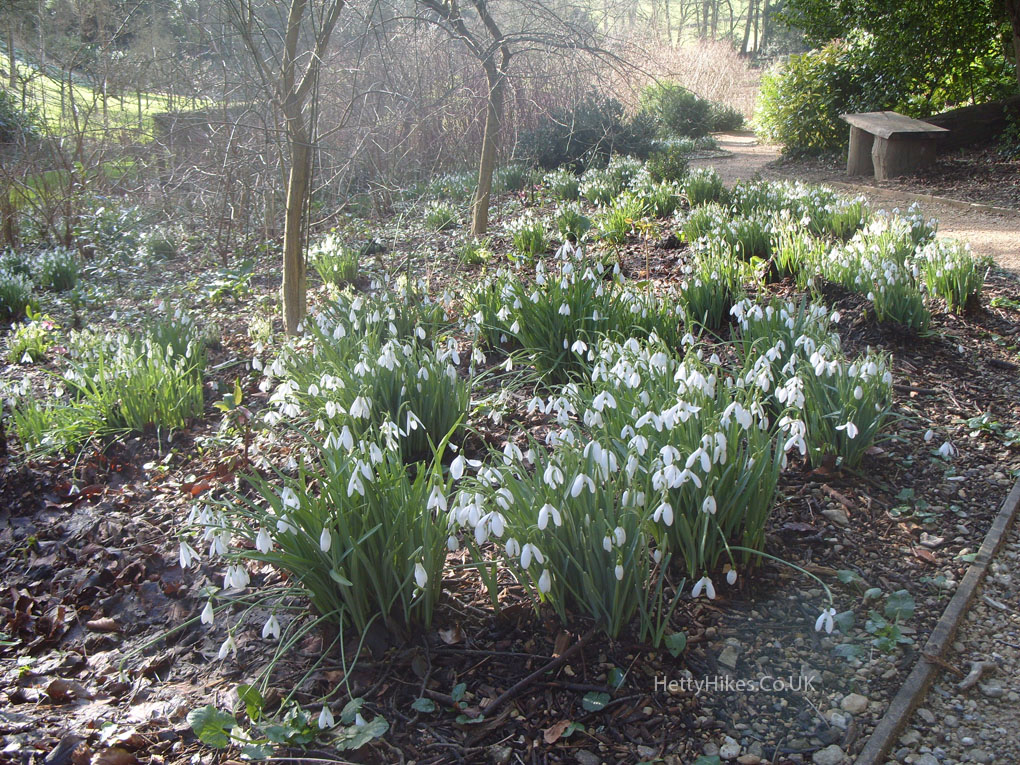 Was this one tree or two?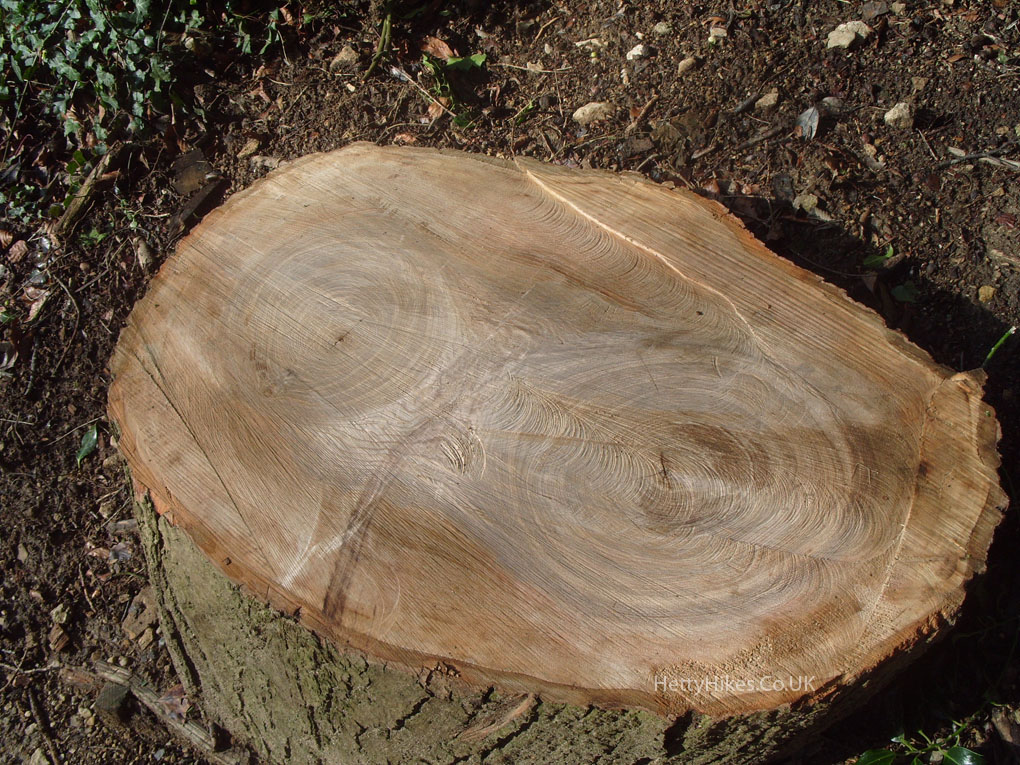 These sheep are not real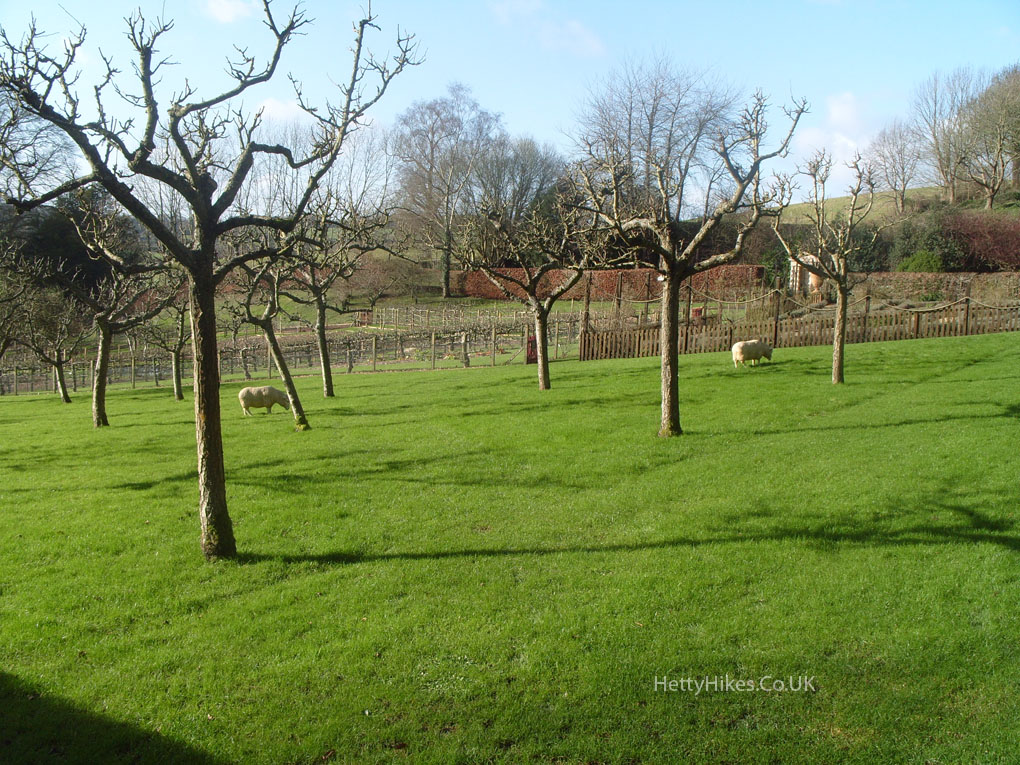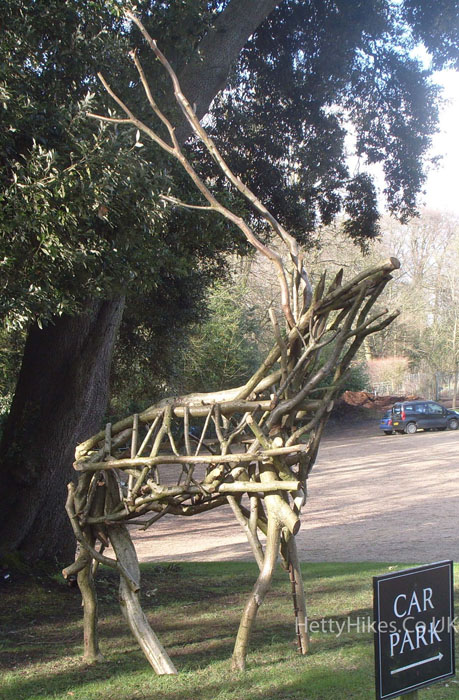 Nearby:
Walk – Stroud to Painswick, via Bull's Cross
All images on the website copyright of HettyHikes.co.uk