Liguria, Italy                  Map of Riviera di Levante, Italy                All photos by Hetty
29th April 2015                                                                                      Introduction to this holiday
We did our longest walk on the best day – walk 5 in our book, which said it is one of the most exciting routes on the Riviera di Levante.
Distance 14km = 8.7 miles, maximum height reached 600m= 1970ft.
There is a steady climb of 500m = 1650ft at the beginning, and the descent is quite tricky in places.
We took the train from Levanto to Riomaggiore – another small town with steep, narrow streets, and walked up this old pilgrims route to a church at a wonderful view point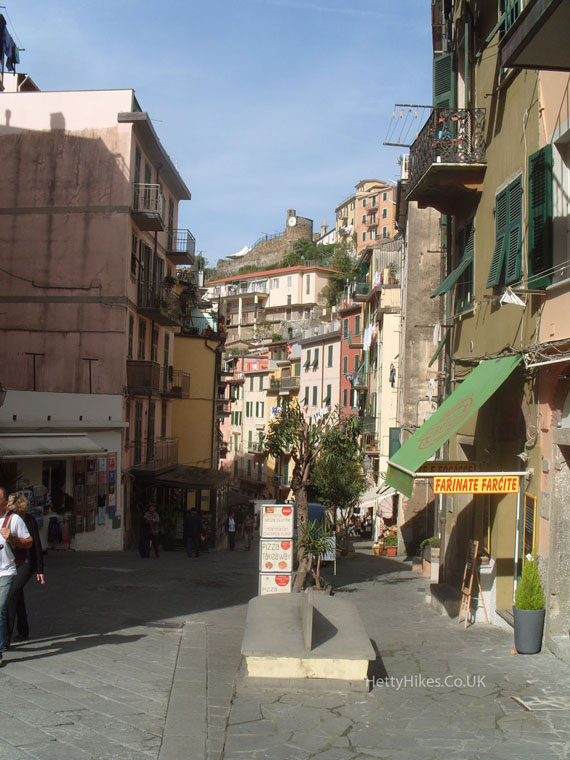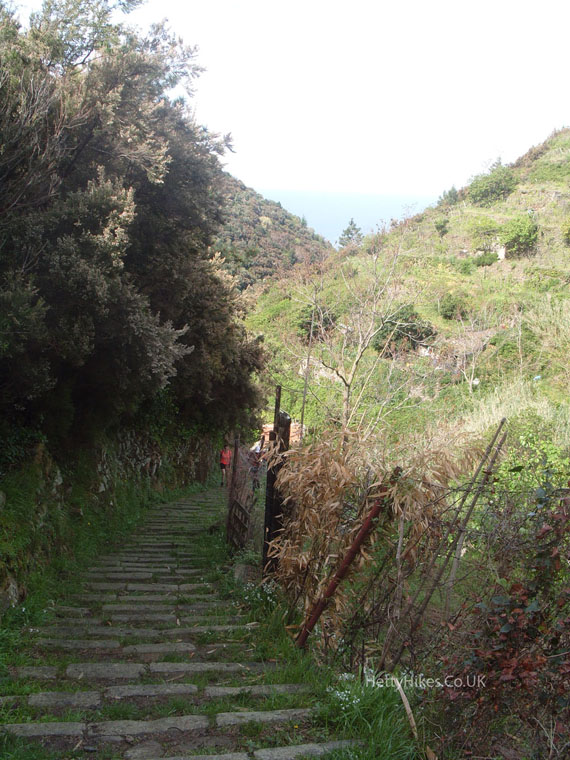 Looking down on Riomaggiore and the coast to the north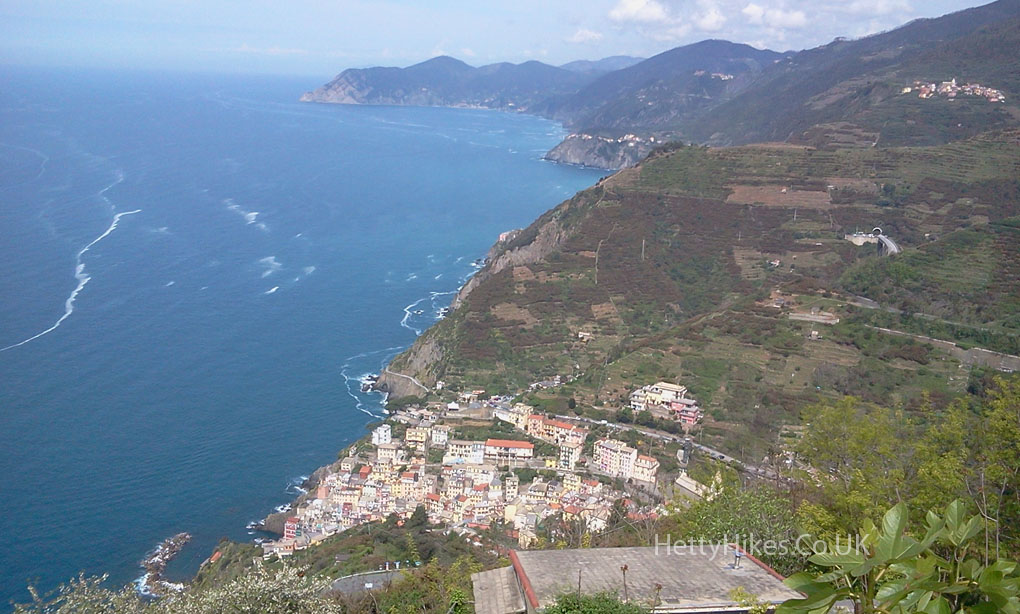 Looking south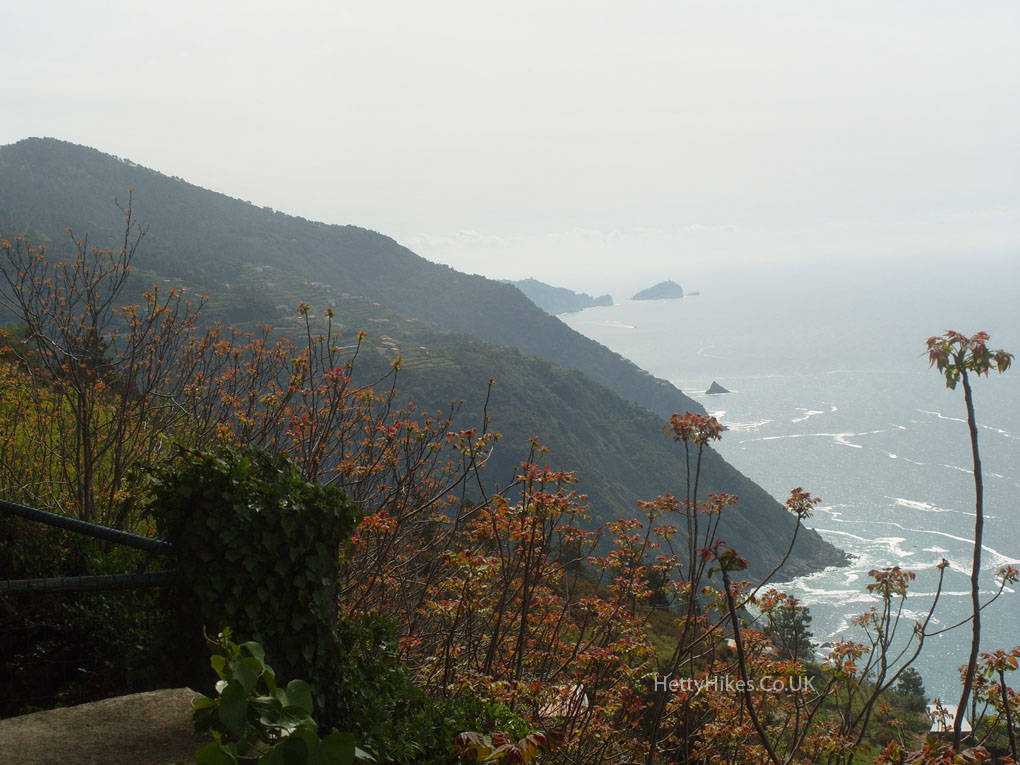 A monorail to take the grape harvest down to the wine cellars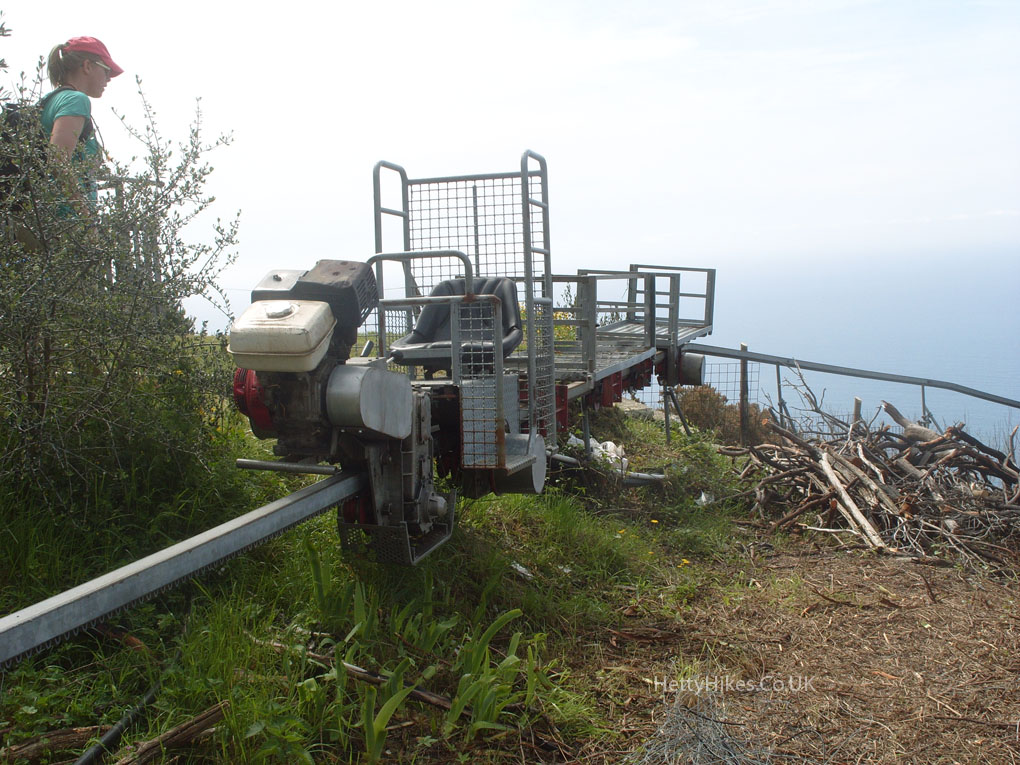 We climbed up on to the ridge, and could see down both sides of the peninsula.
La Spezia is a large naval and container port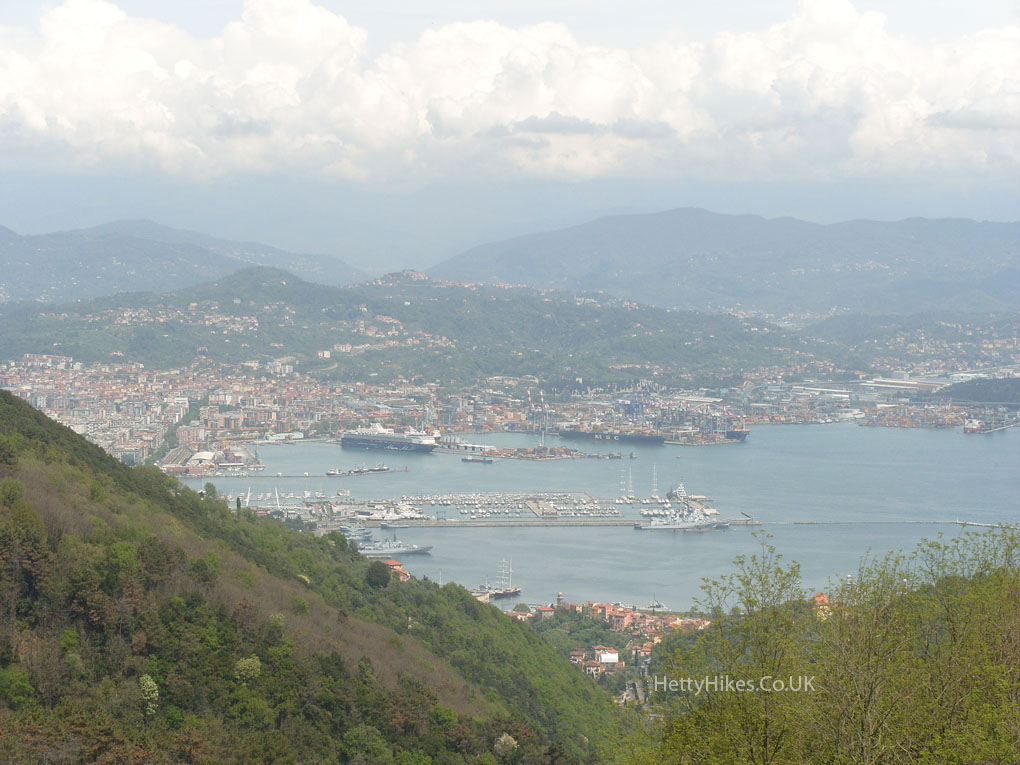 The base of an old windmill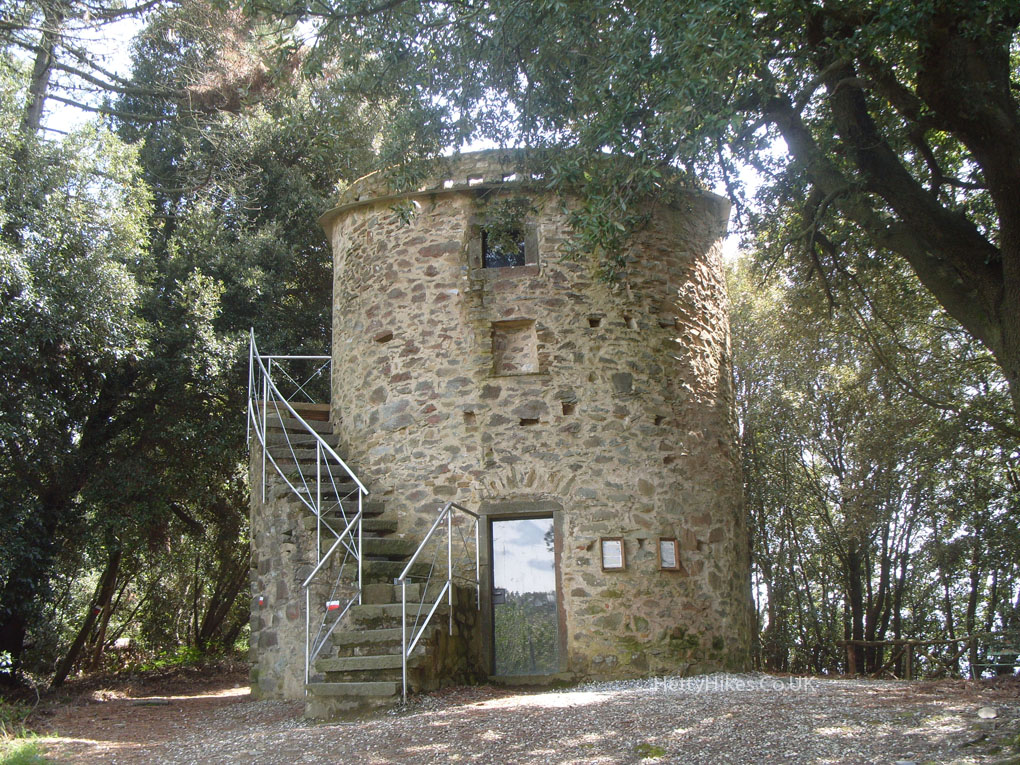 Mr H wondering how Hetty will get up this huge step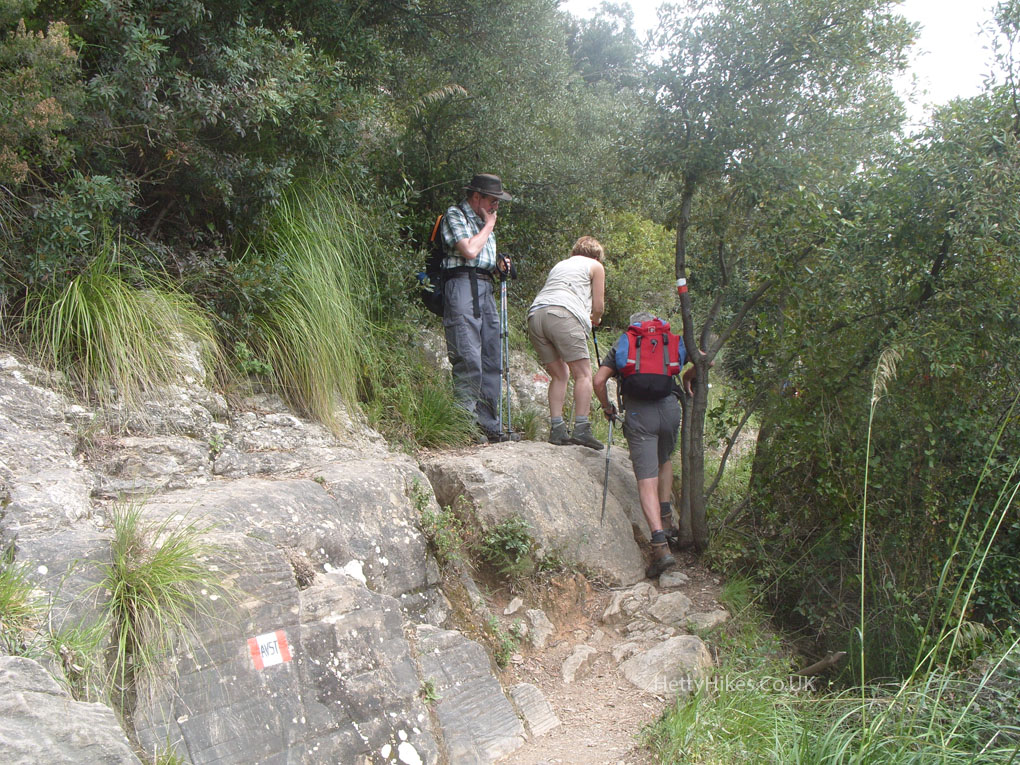 The path down was tricky, but the view was lovely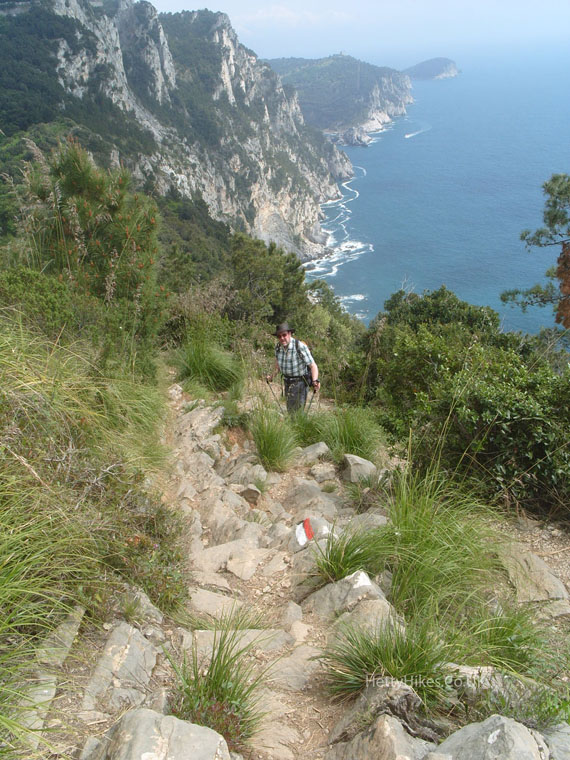 The Gulf of La Spezia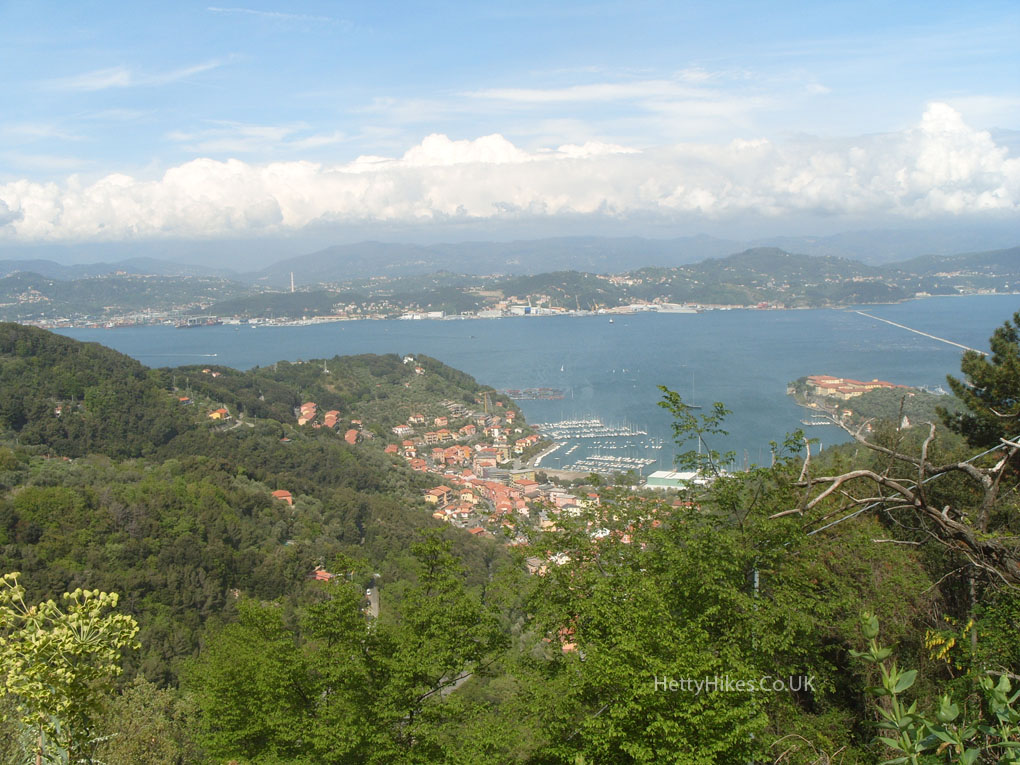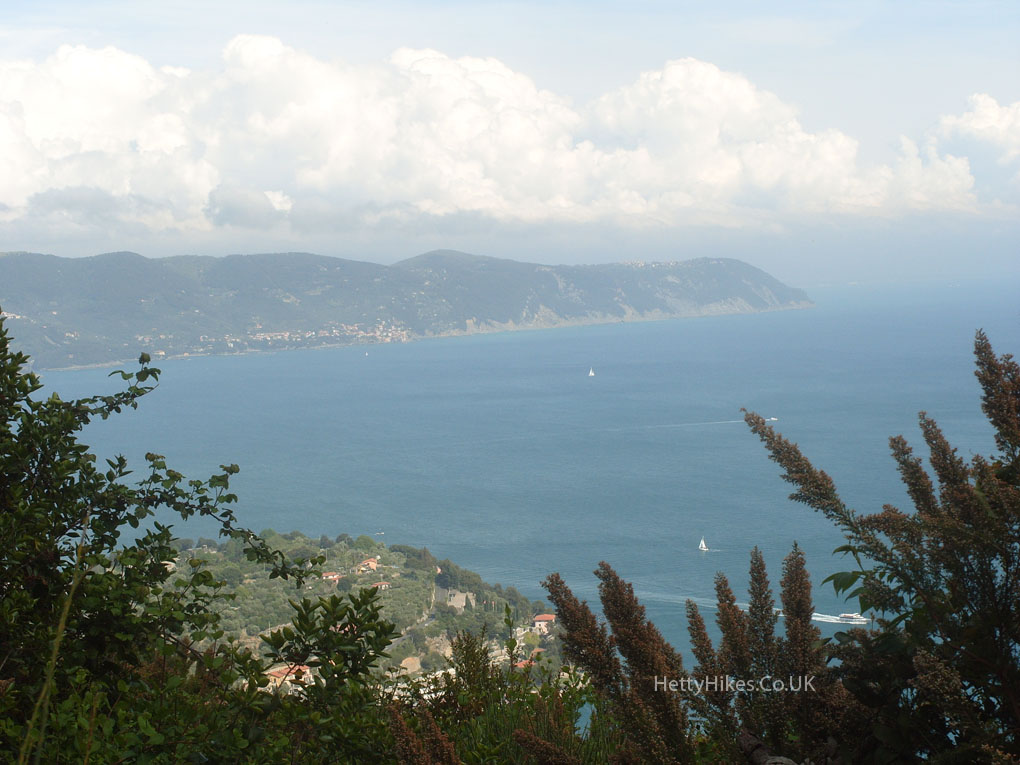 Portovenere's castle and Palmaria island, at the end of the peninsula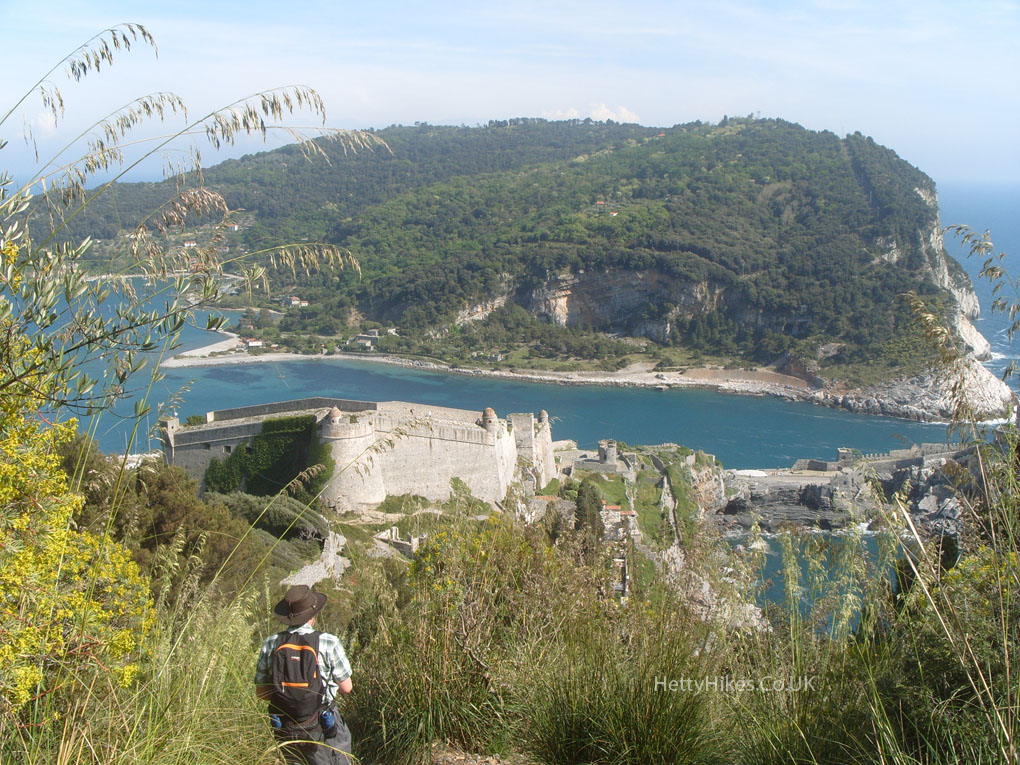 San Pietro church sits on a rocky out crop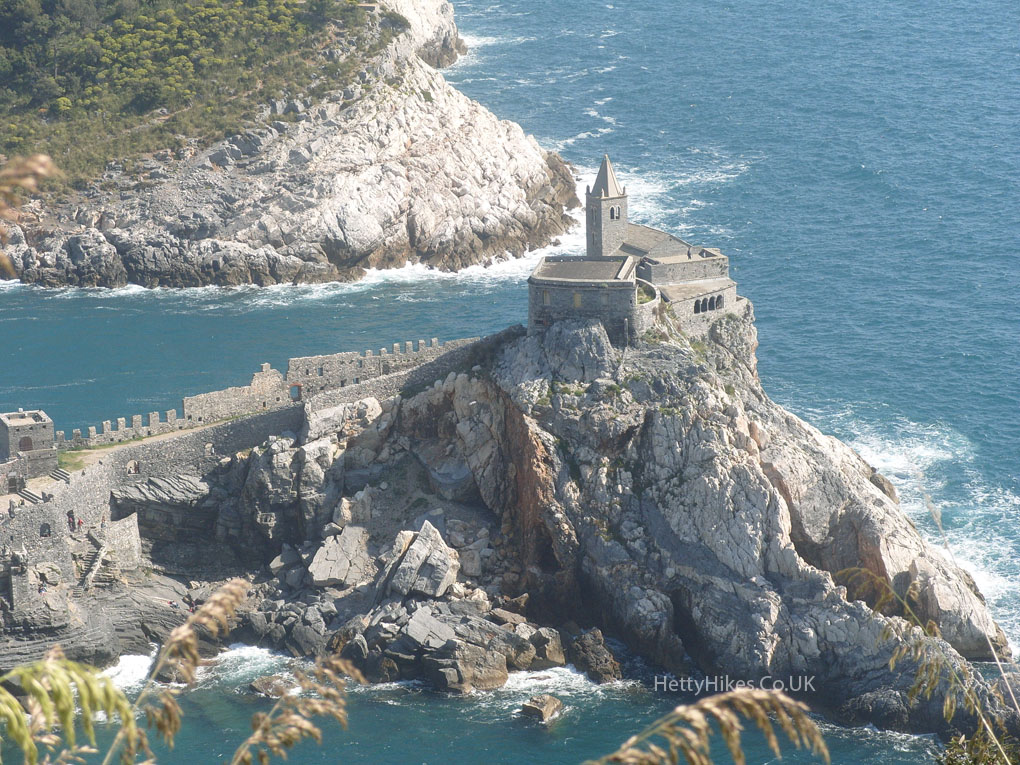 Nearly there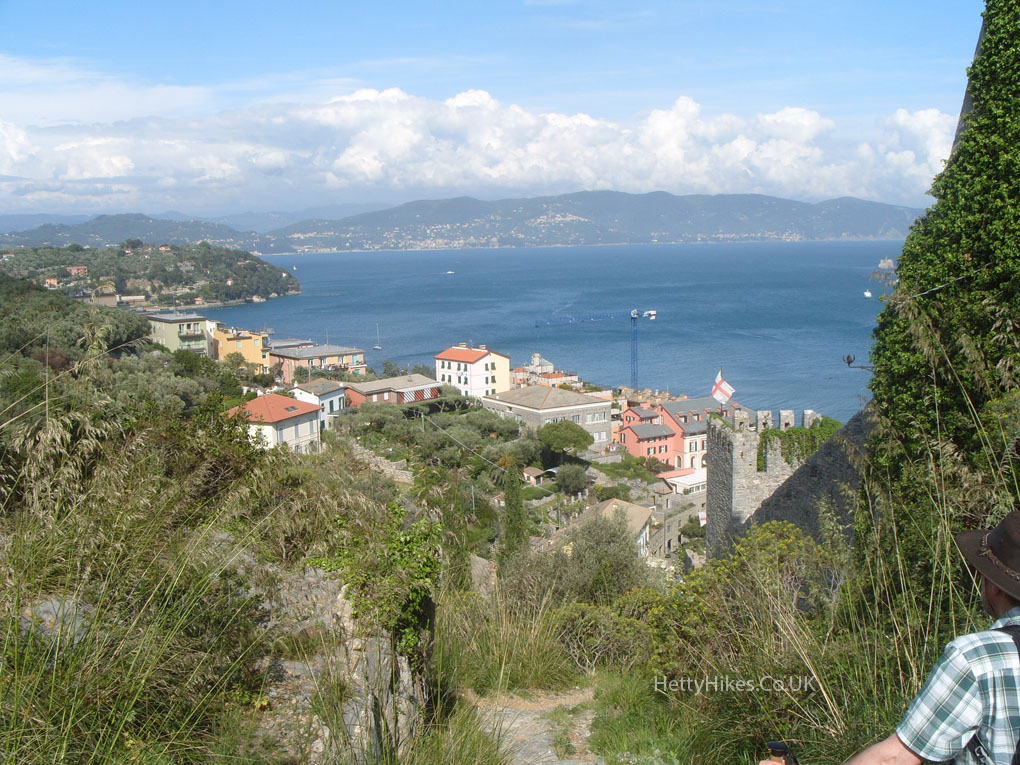 Portovenere's  12th century gate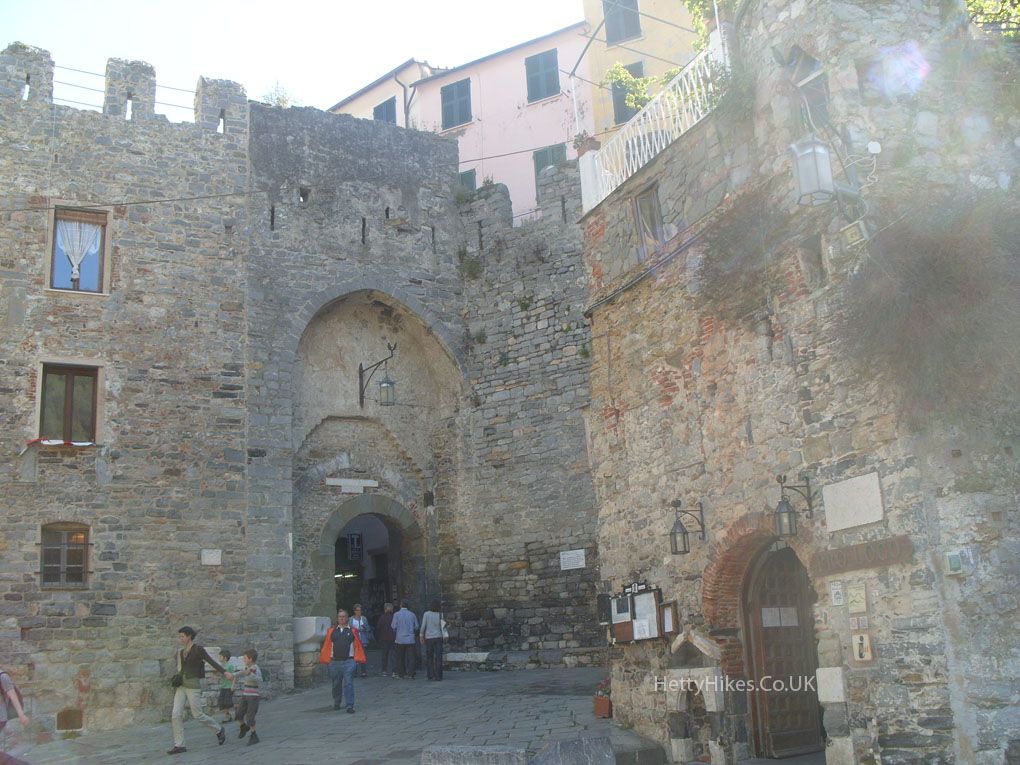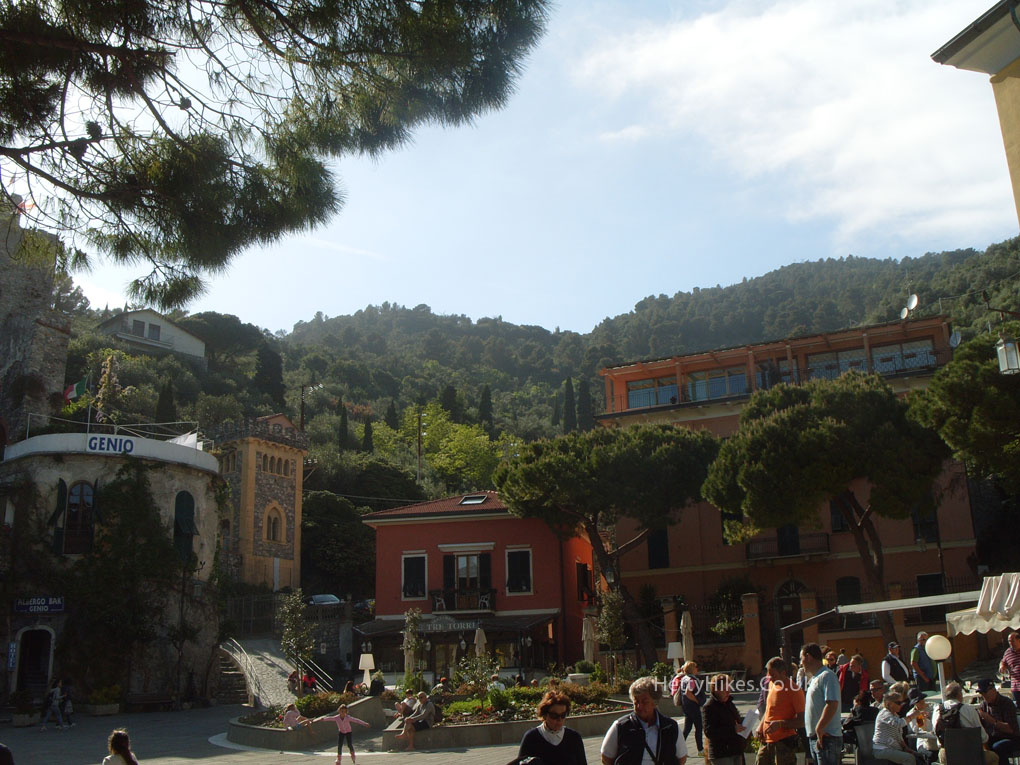 Portovenere's harbour and very tall houses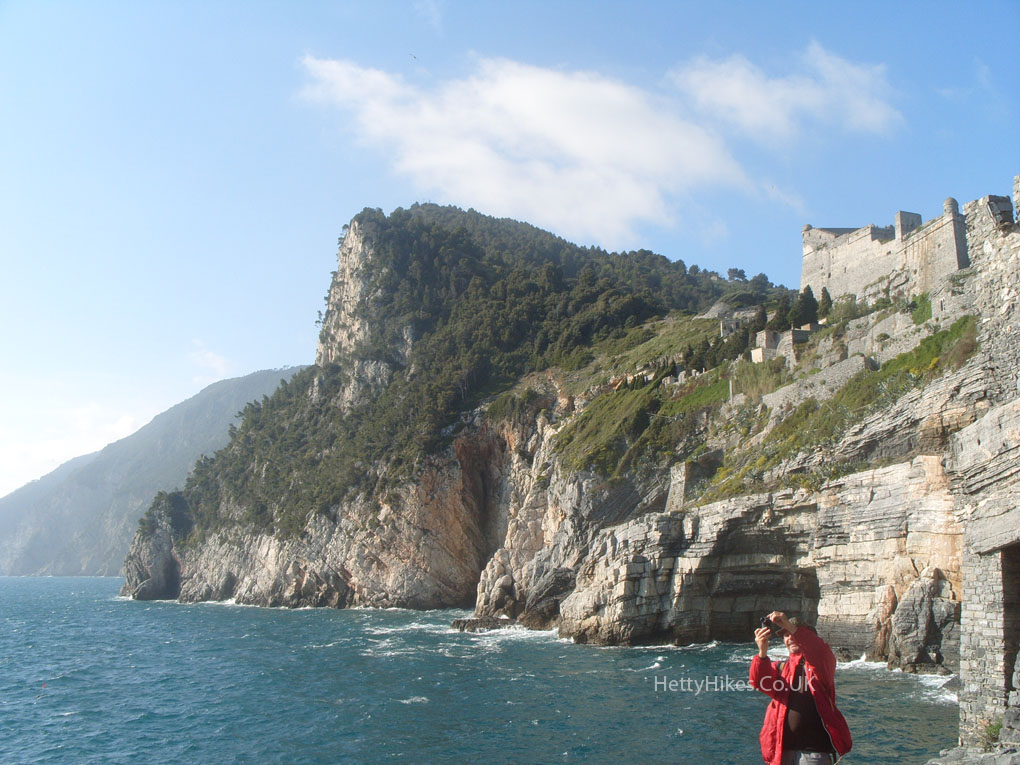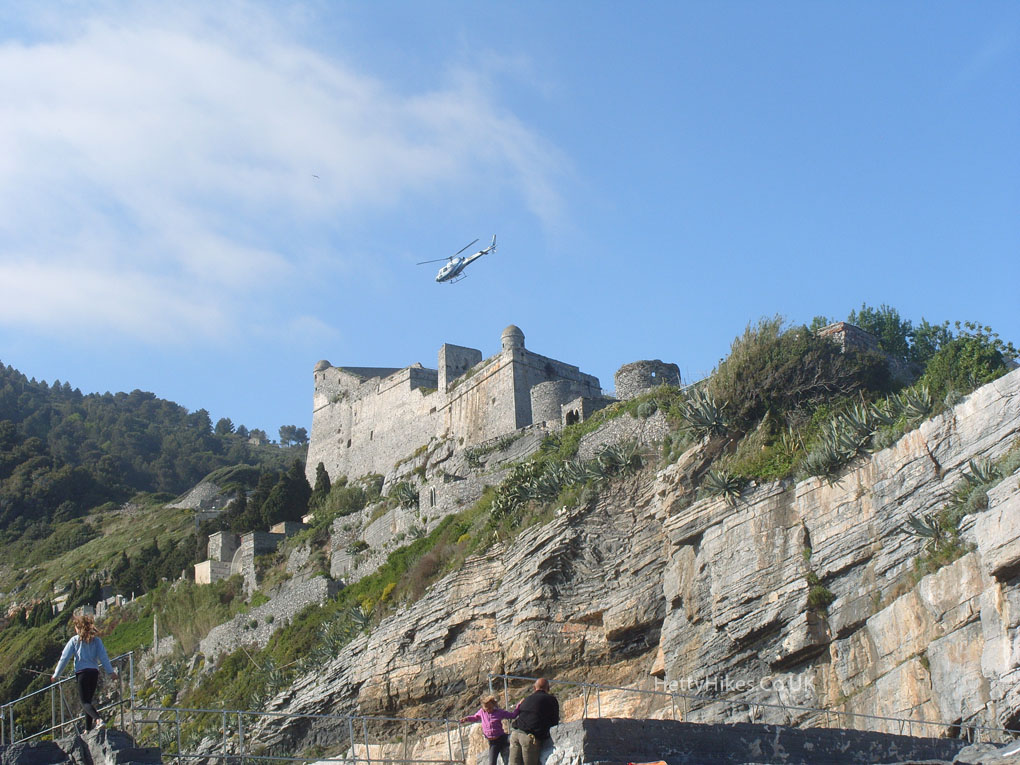 Palmaria island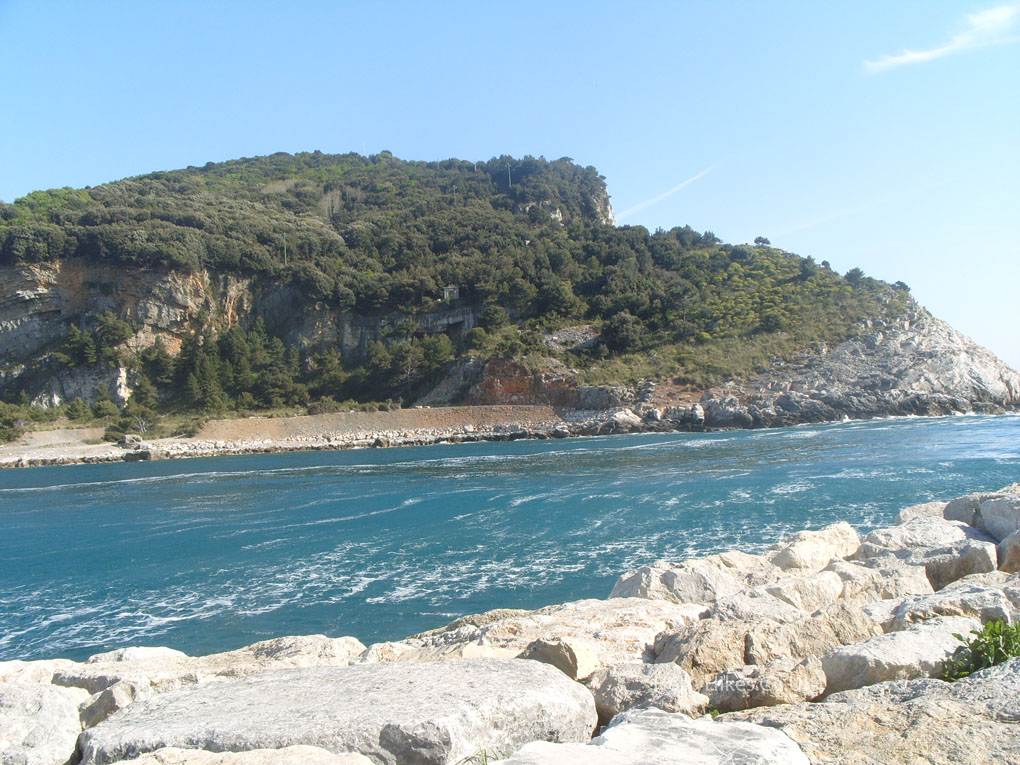 We went on this ferry to La Spezia, then by train back to Levanto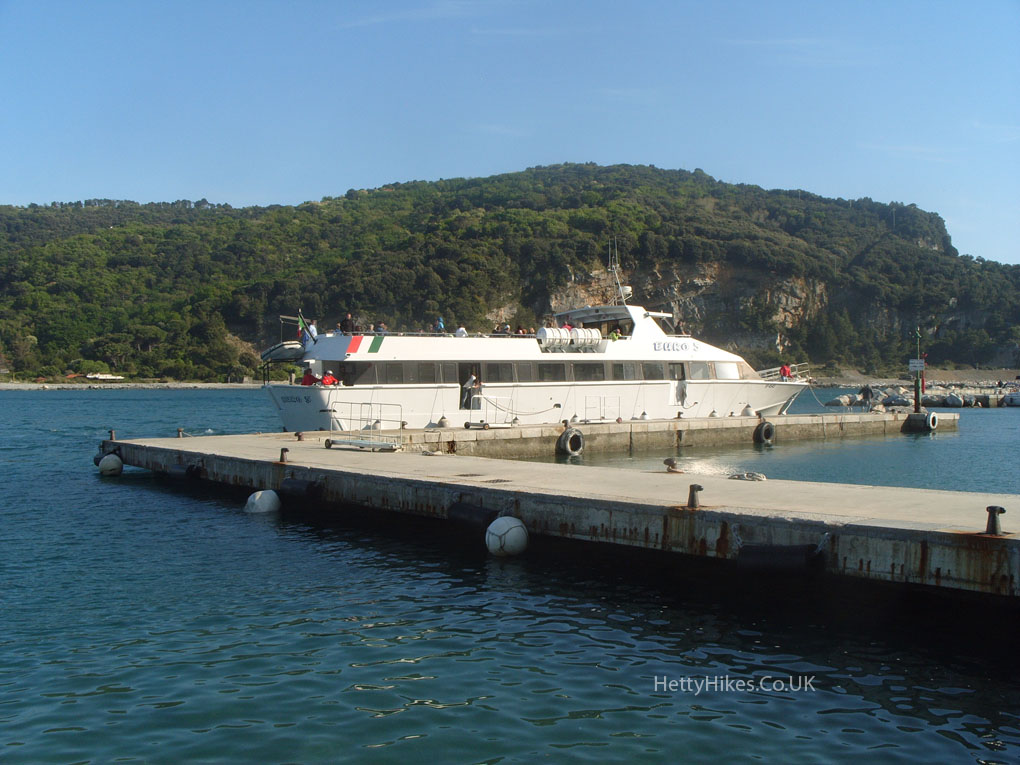 La Spezia from the ferry. Earlier we were high up somewhere looking down on here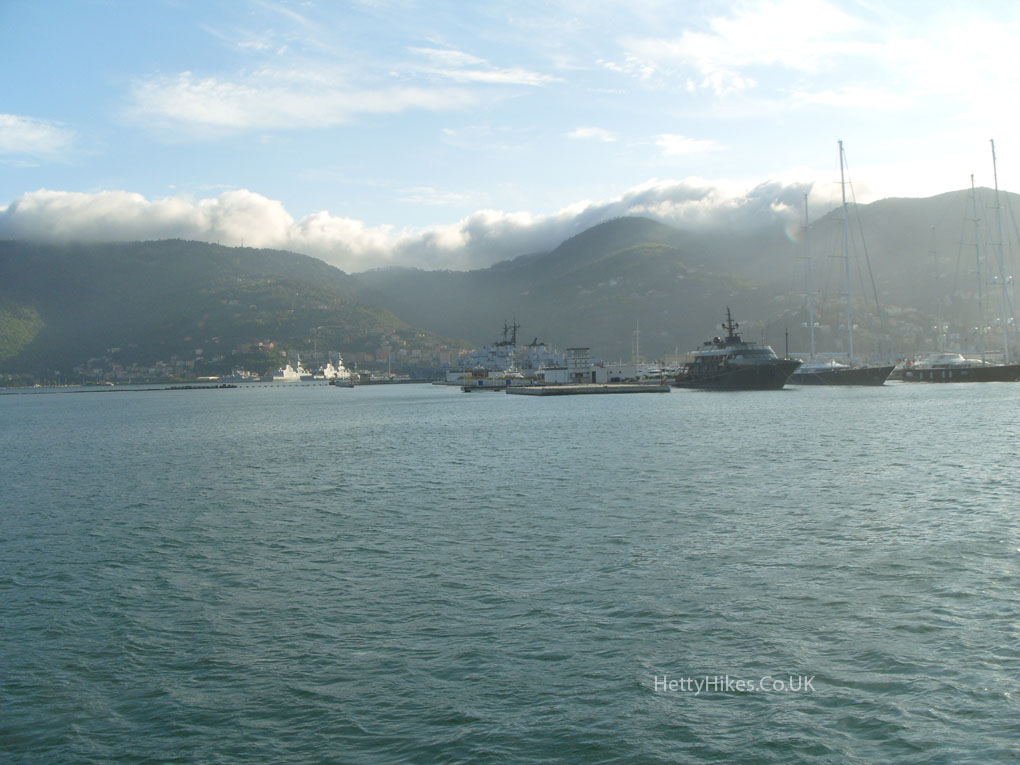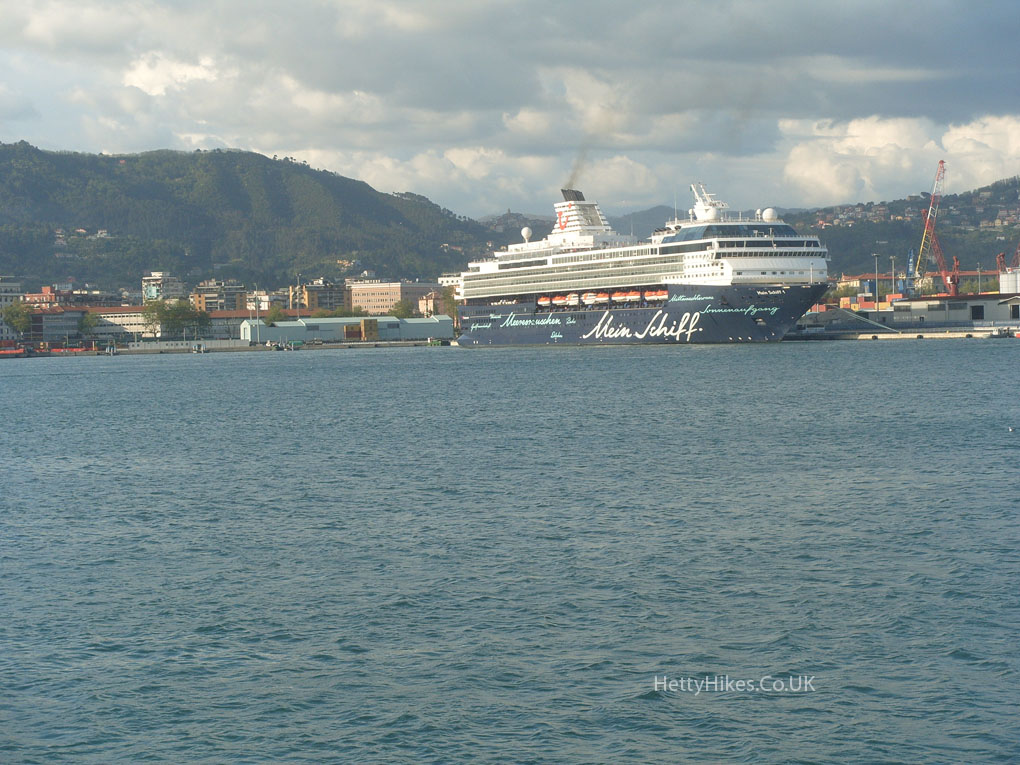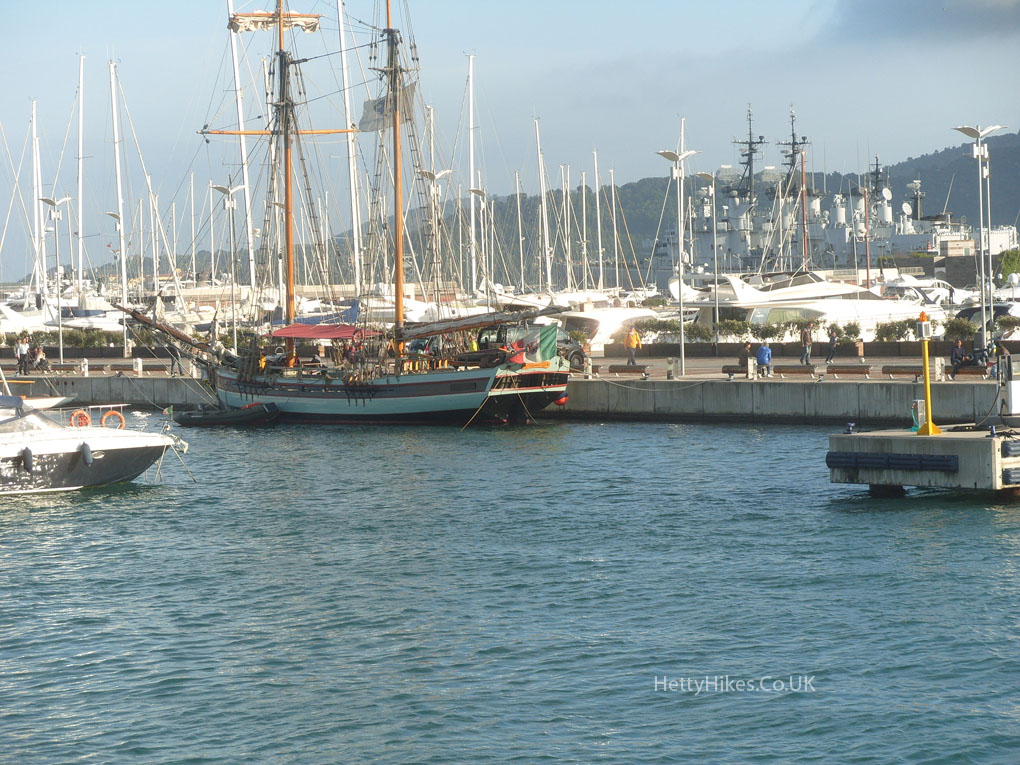 All images on the website copyright of HettyHikes.co.uk