Campania, Italy                                                   All photos by Hetty
June 2012
We stayed at Meta di Sorrento, in an old house that had been converted into self-catering apartments It had a roof terrace, which had a view of the bay of Naples. We were on the top (3rd) floor, with views of mountains and over Sorrento.
View of Sorrento from the peninsula – Meta is nestled under the mountains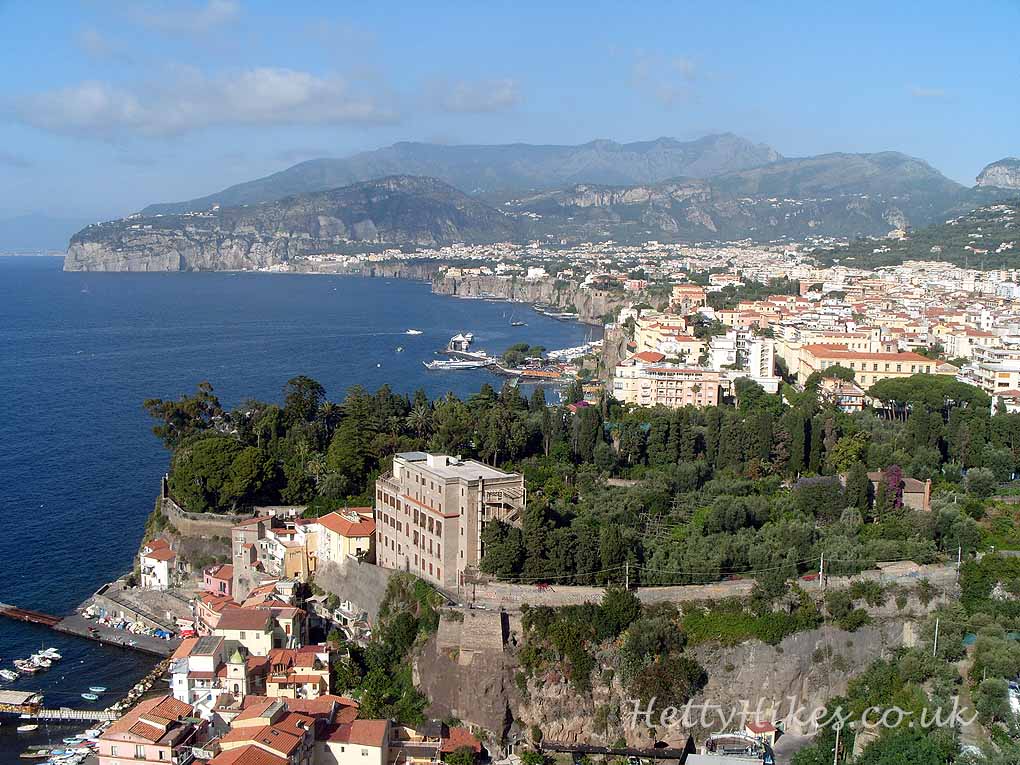 Meta church from our room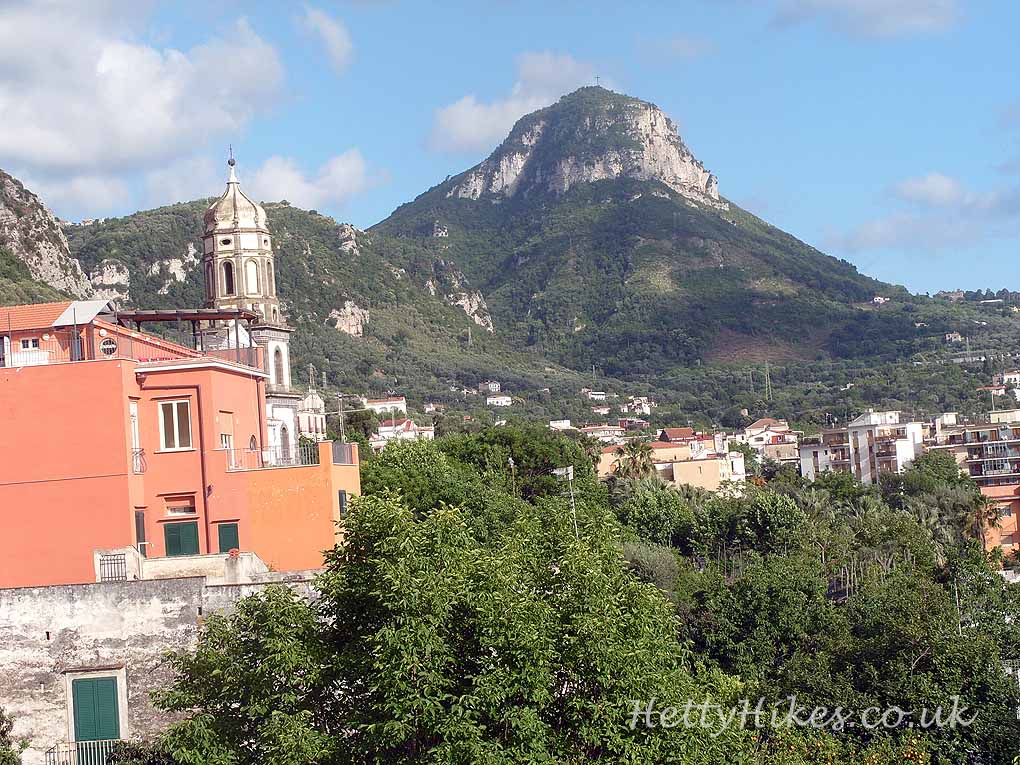 Sorrento from our room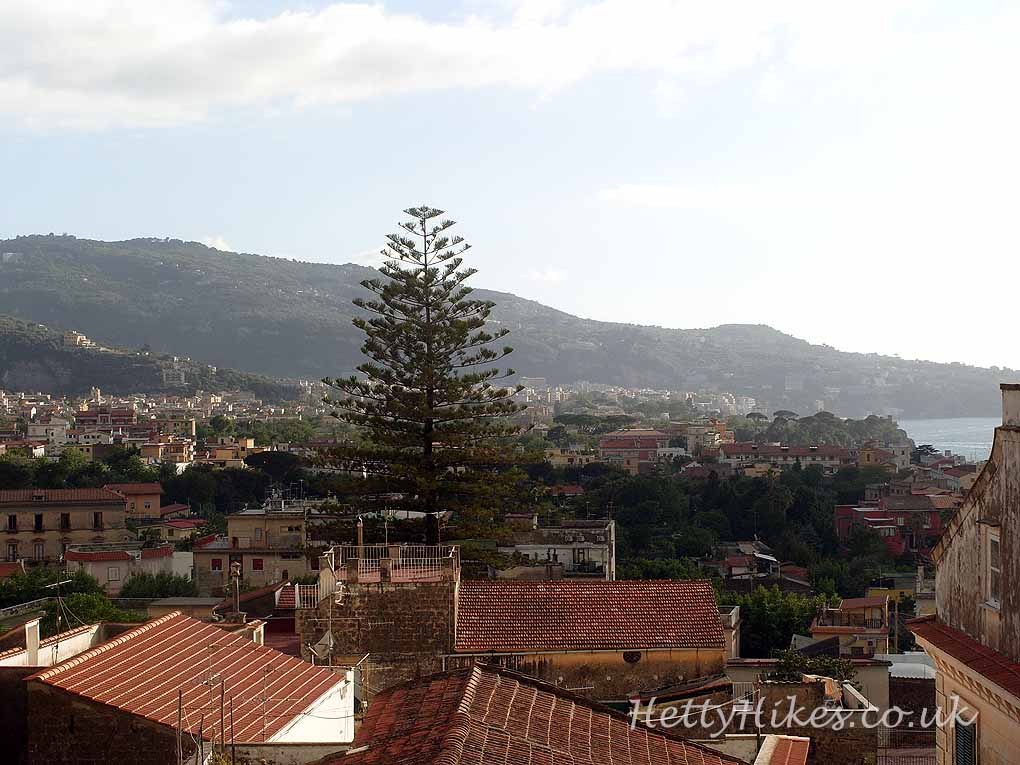 We could also walk down hill to the beach, where we enjoyed a restaurant, just a few feet from the sea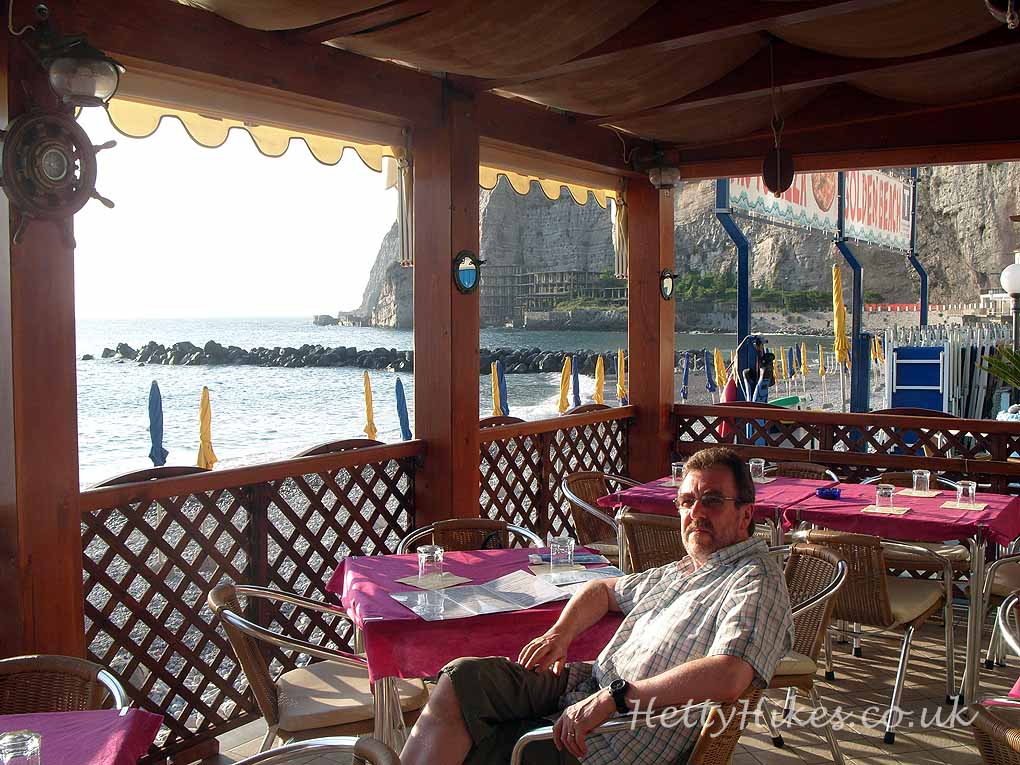 Where we saw magnificent sunsets.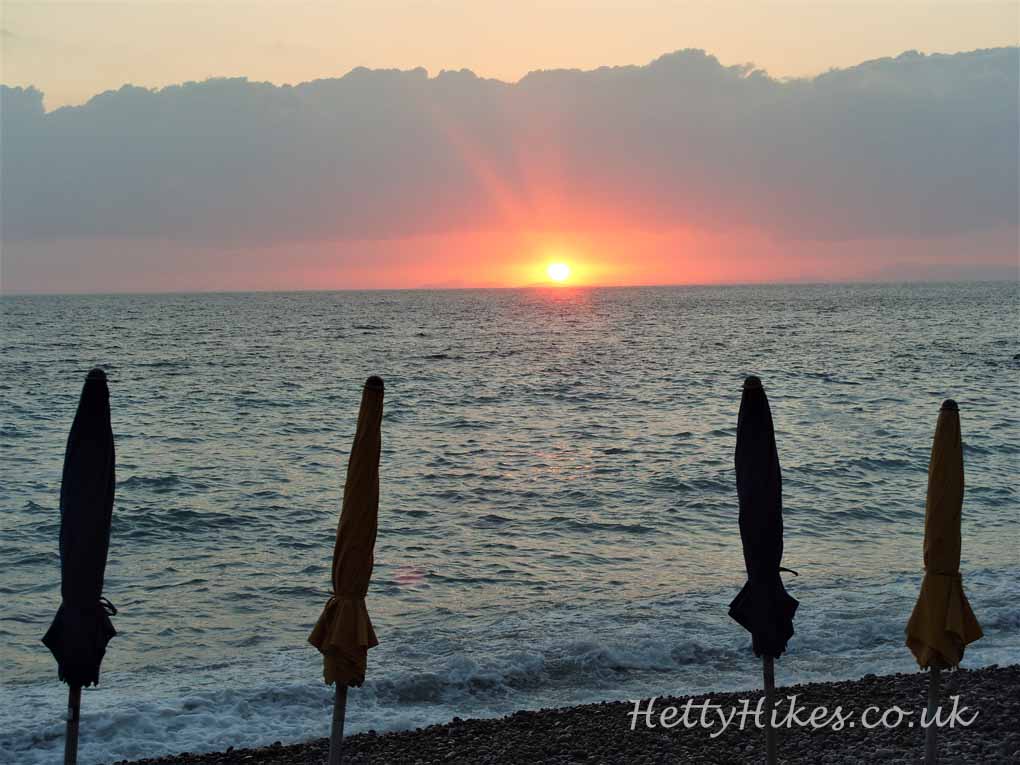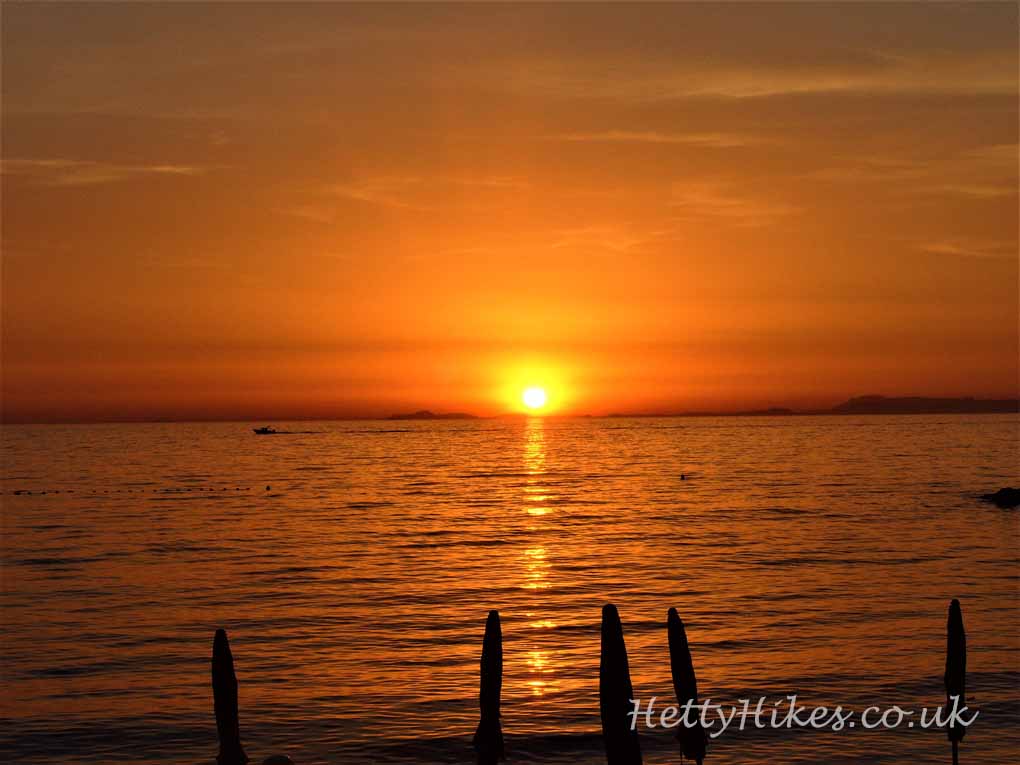 There are lemon trees everywhere, as well as olive trees and vines, and Sorrento has orange trees in the streets.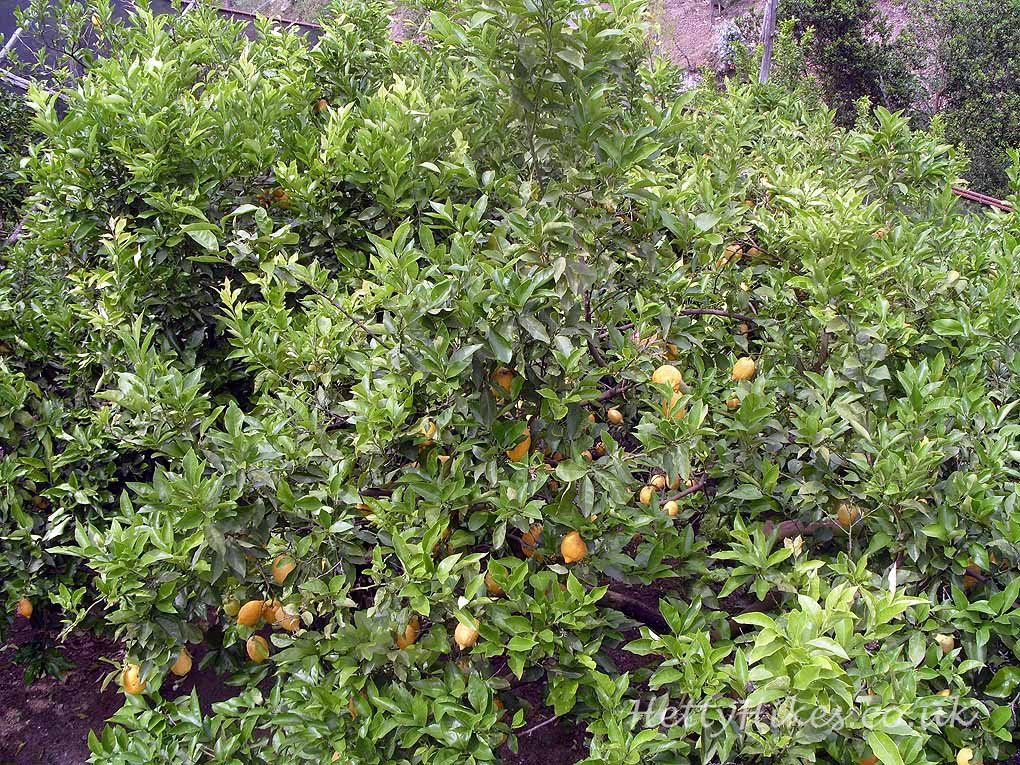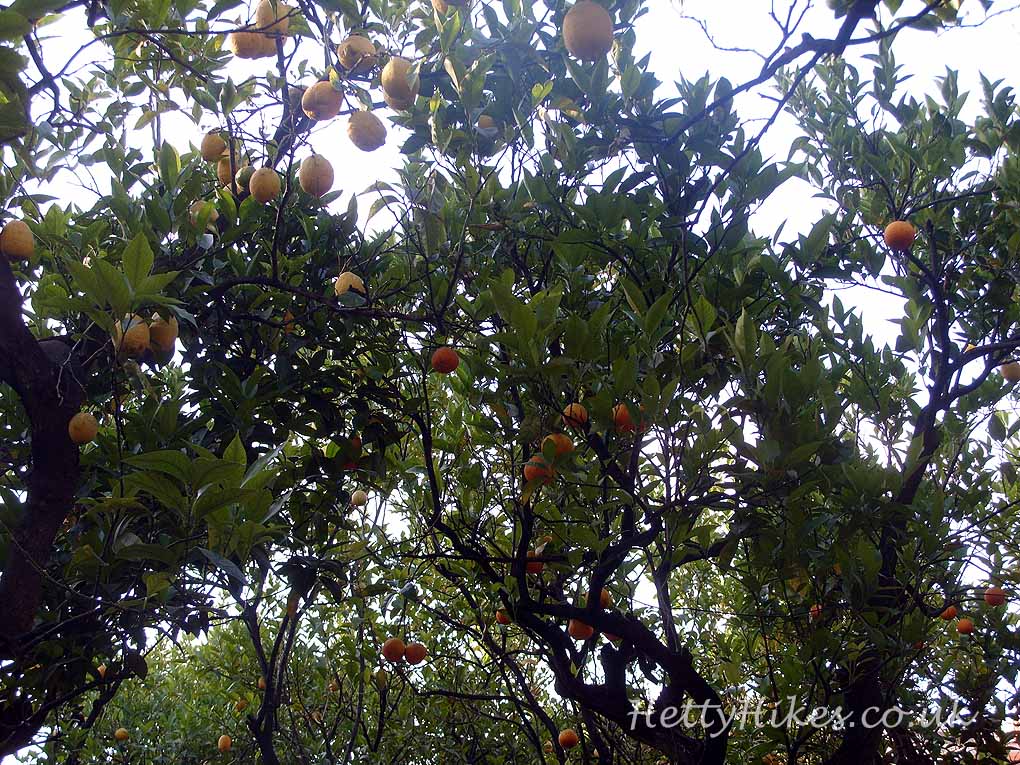 They also grow extra large lemons that are the size of melons. This was a stall in Pompeii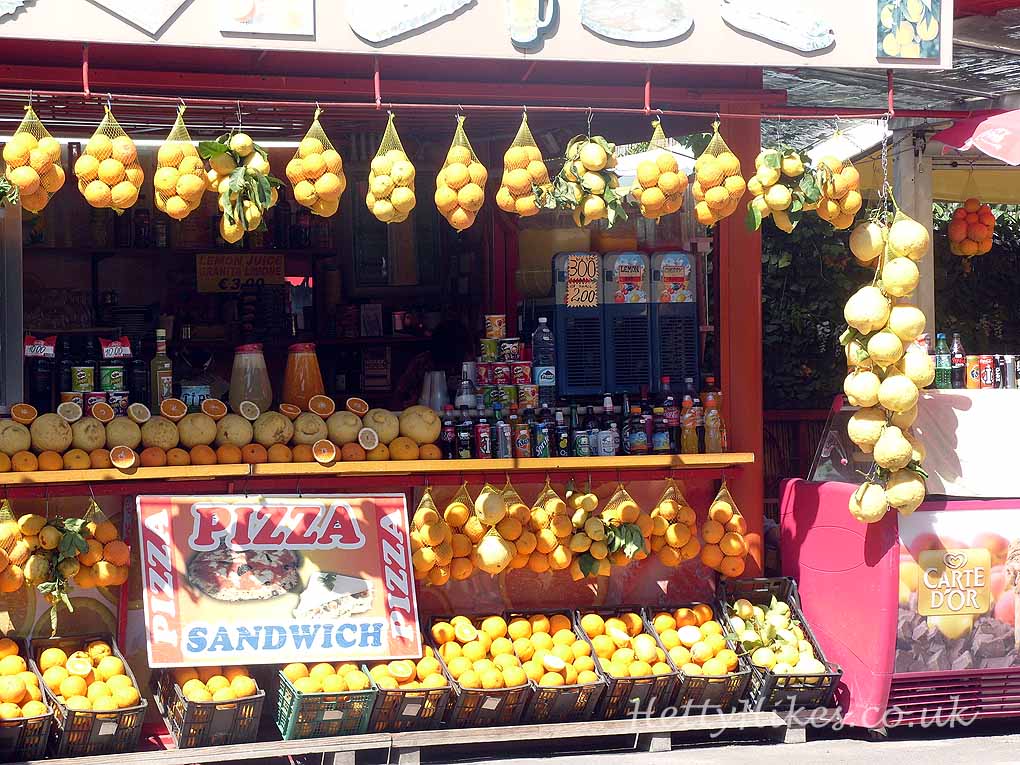 and there are lots of gorges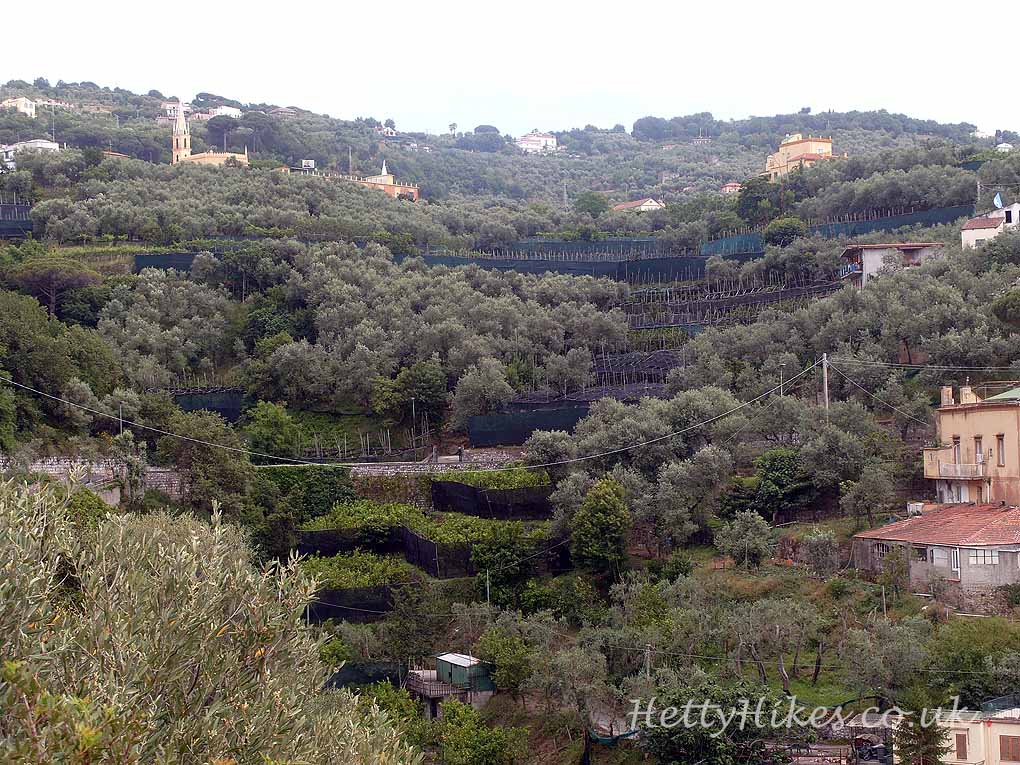 Sorrento's Marina Grande (large) has small boats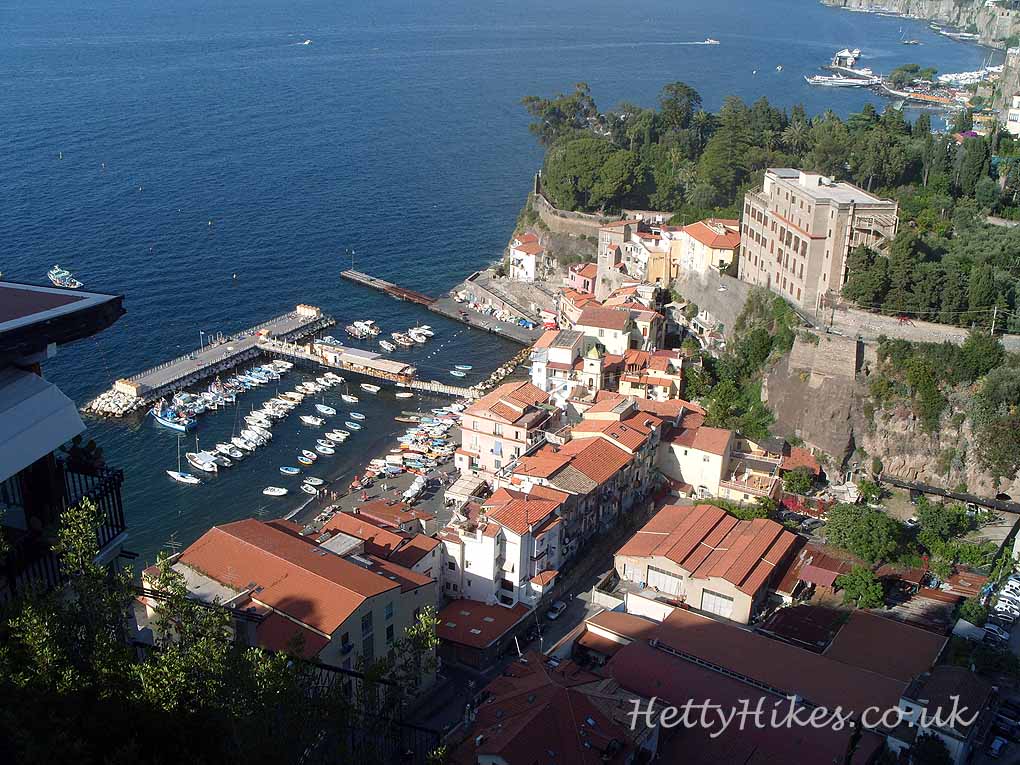 and Marina Piccolo (small) has the large ferries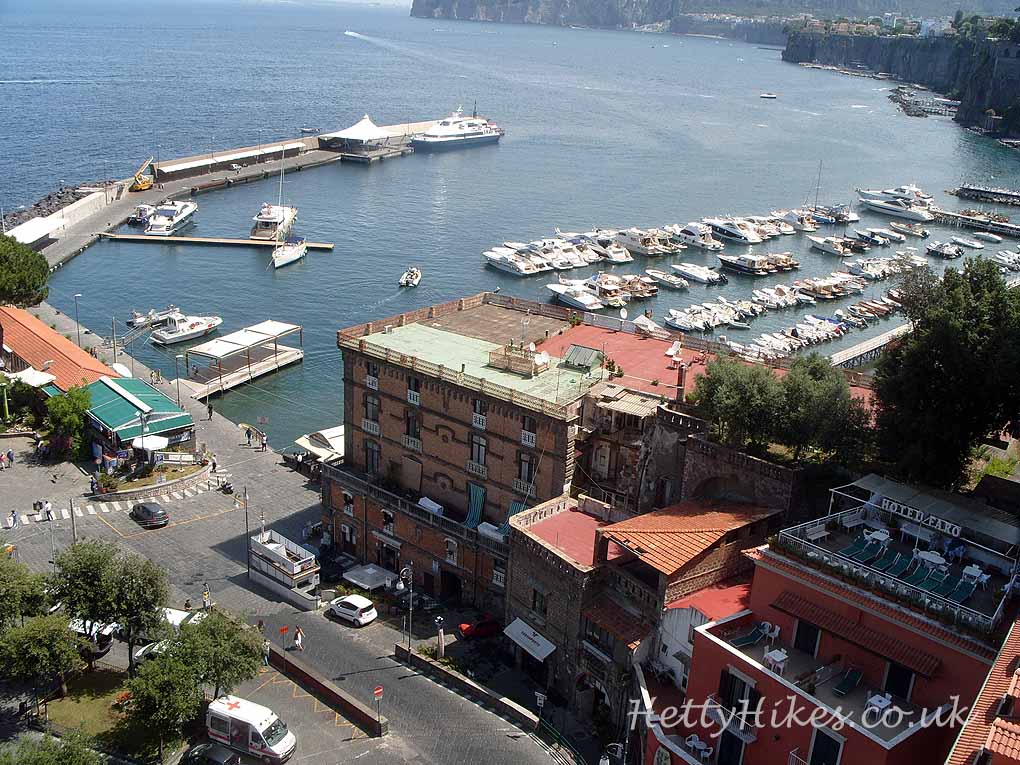 Paintings in a workingmen's club in Sorrento
Vico Equense with Vesuvius across the bay.This is the next town when travelling from Meta, towards Naples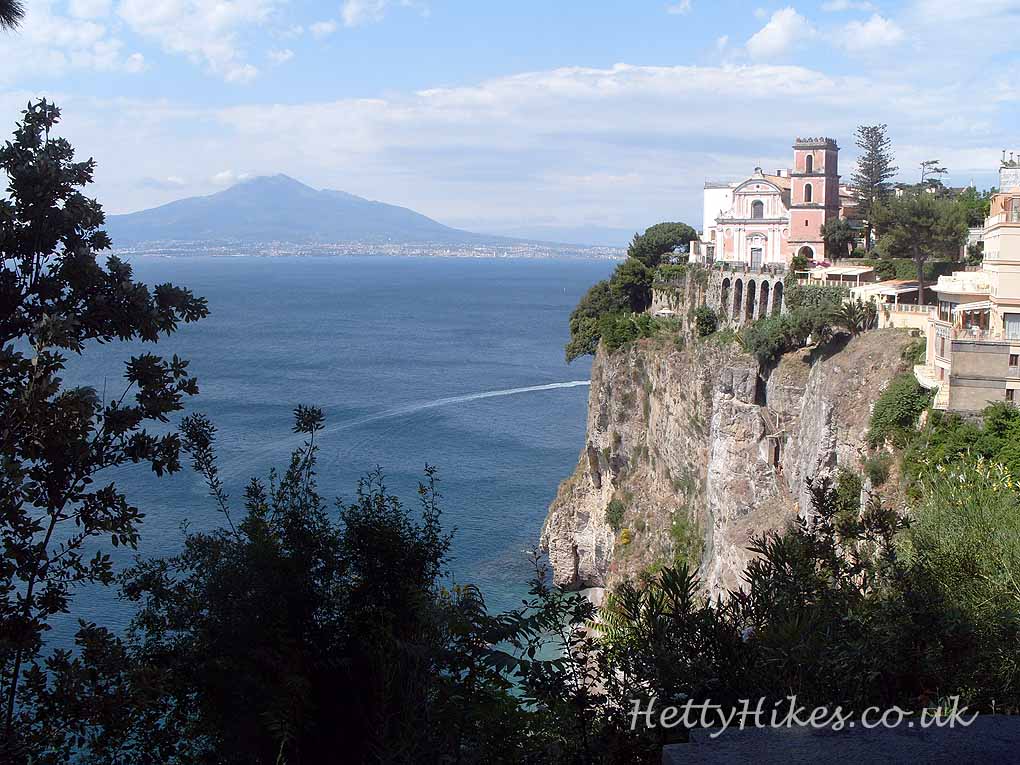 Next: Capri
All images on the website copyright of HettyHikes.co.uk