Gloucestershire
10th April 2015                                                    Photos by Hetty
Map of walk  3 miles, 2 hours total
We did walk 6 from a leaflet "7 walks around Avening".
Avening manor was once owned by William I (the conqueror)
We started in the High St, and found an interesting door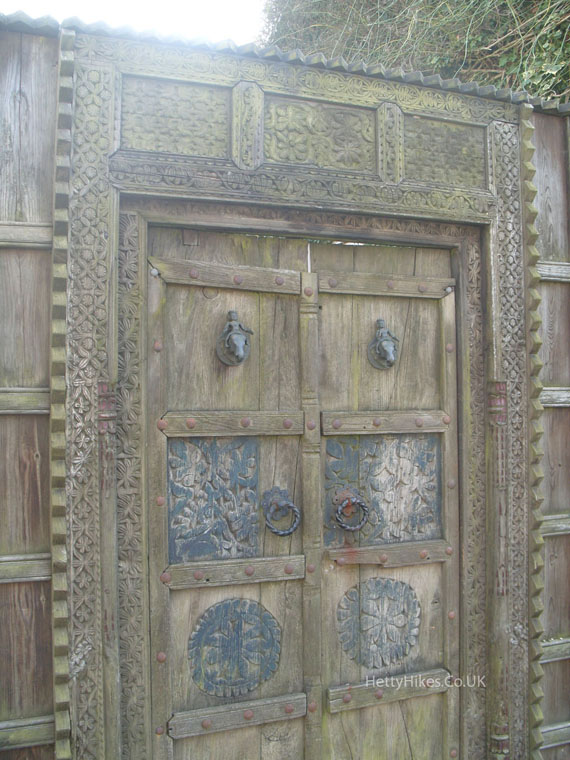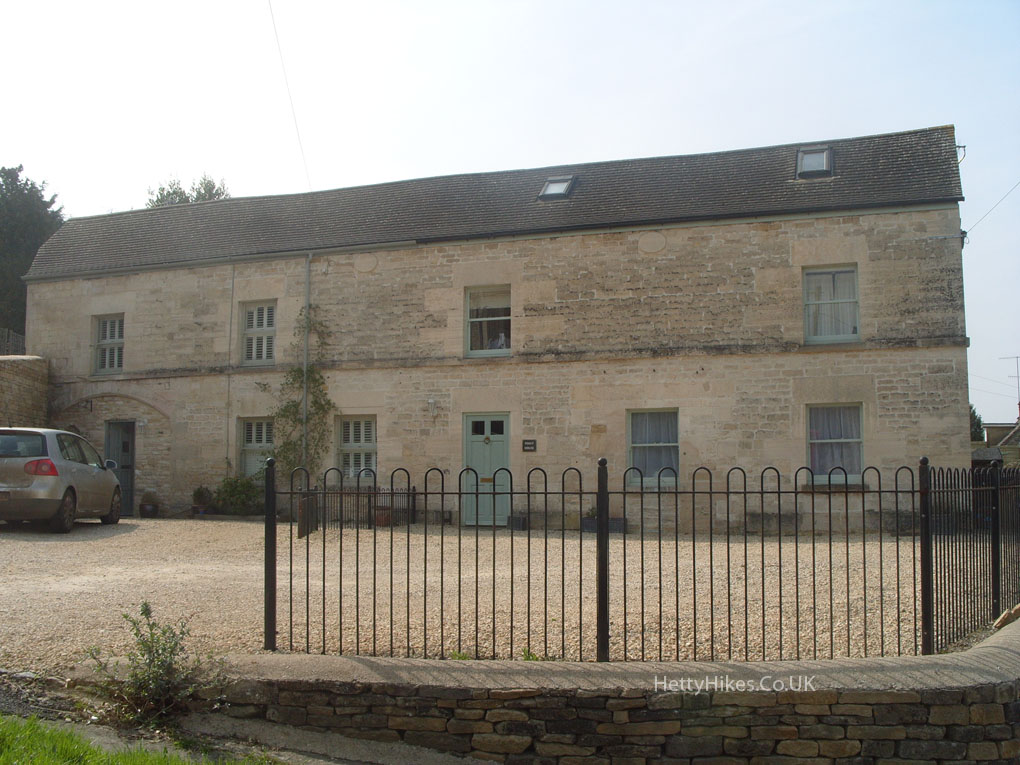 Avening's Holy Cross Church was dedicated in 1080. William I's wife, Matilda, had it rebuilt. The tower is Norman, with an extra storey added late 14th century.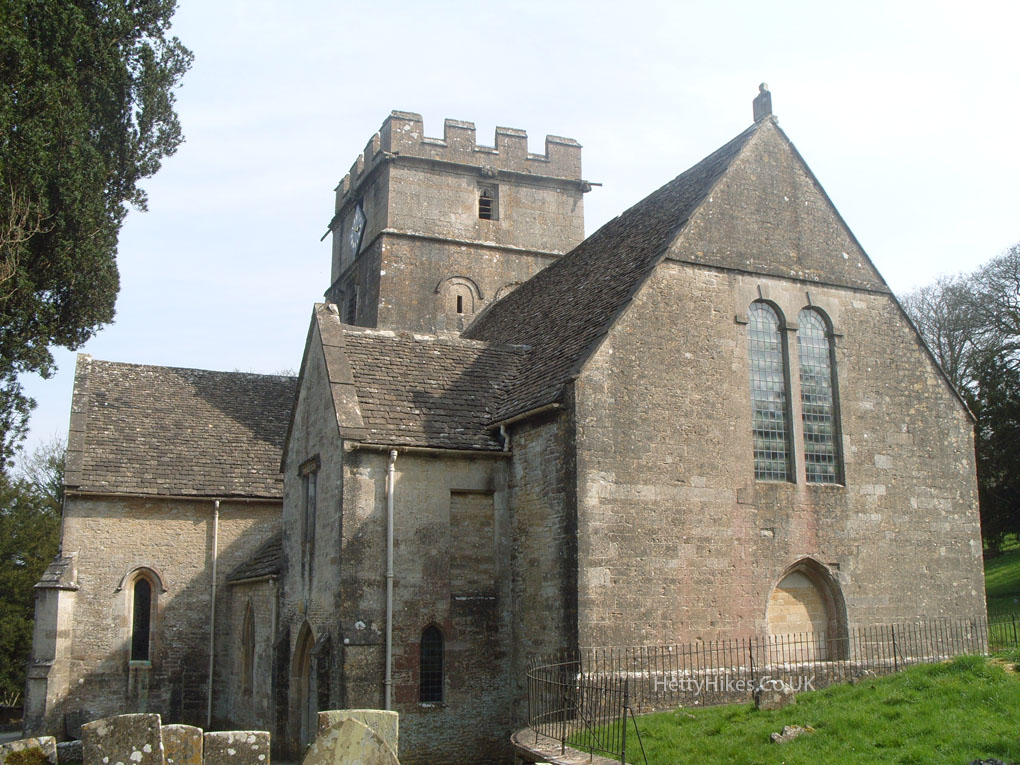 Norman arch and pillars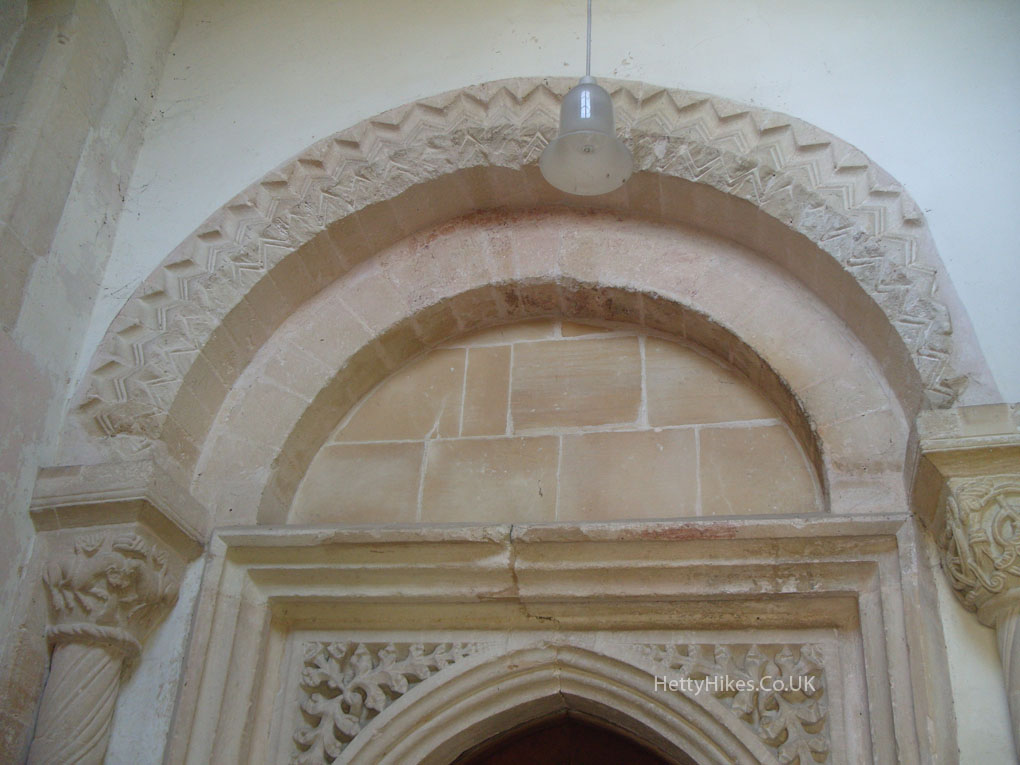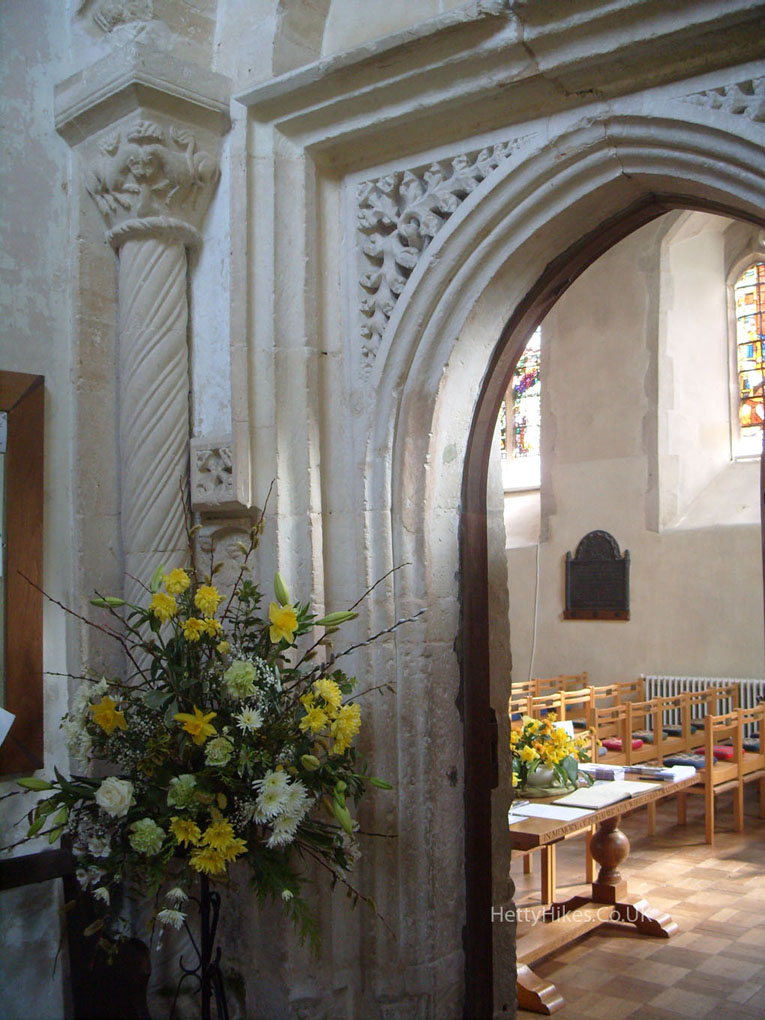 Part of the Norman font in the wall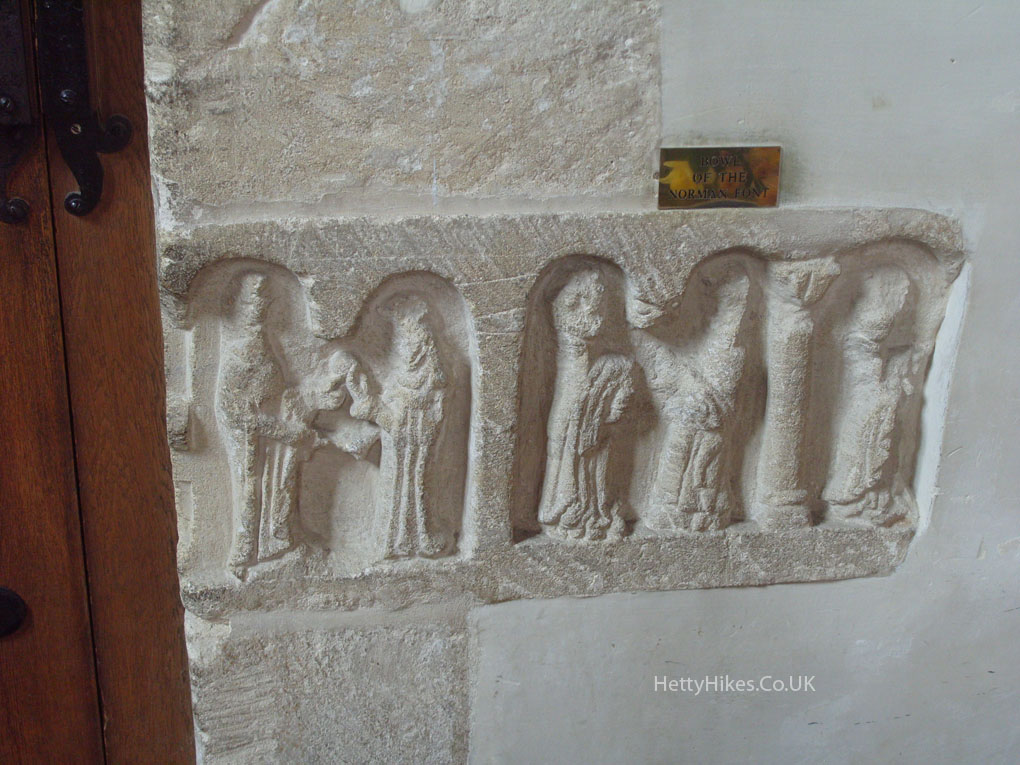 Norman nave with 14th century timber roof, Norman aisle on left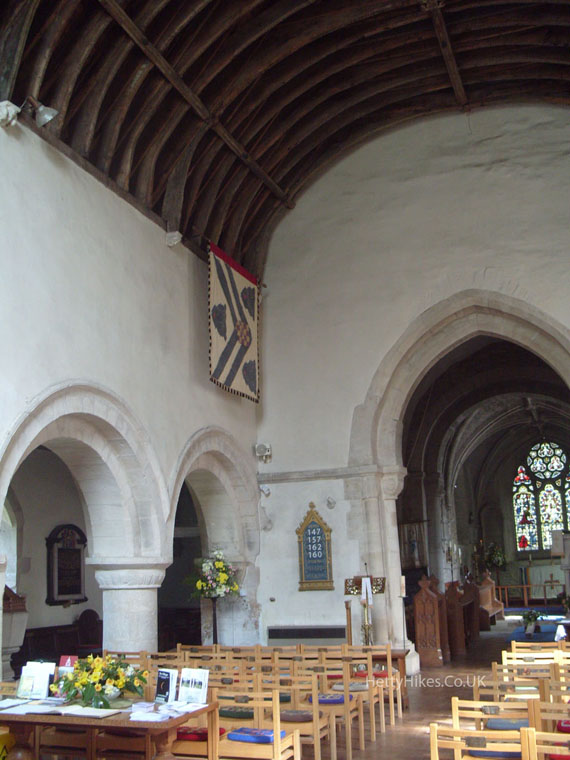 The chancel has a stone roof, first part is Norman,and the extension is 14th century, but blends in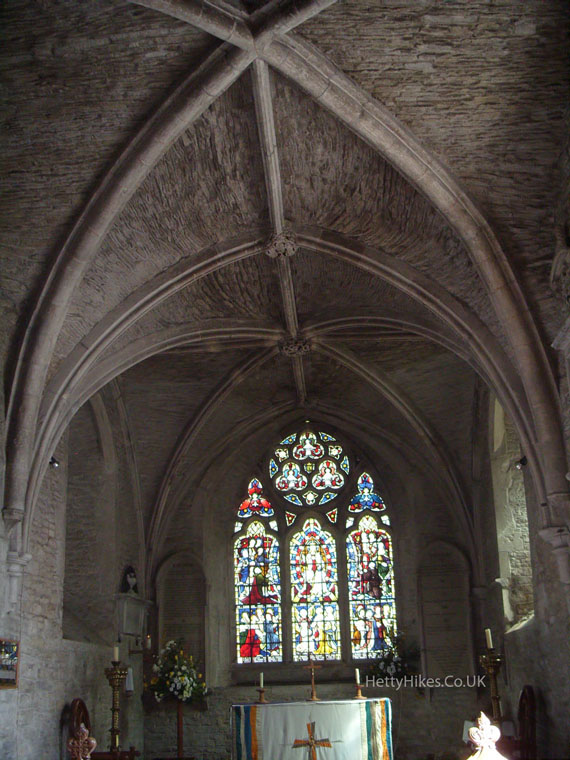 Possibly Saxon carved stones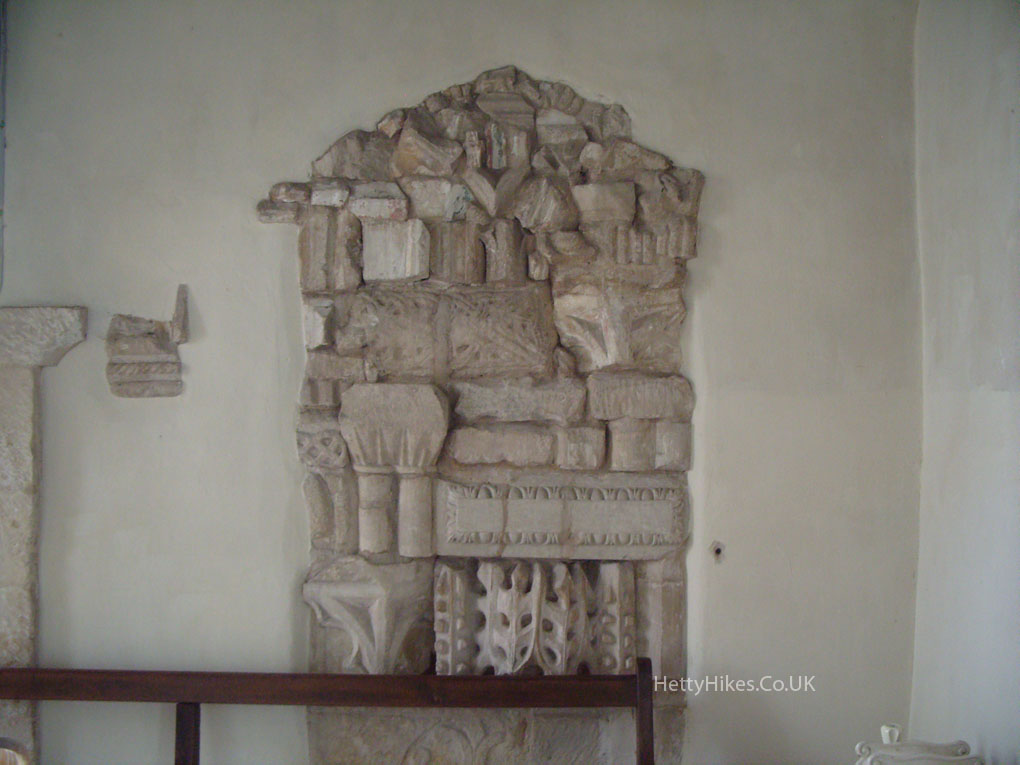 17th-century monuments to the Driver family, and monument to Henry Bridges (died 1615), a pirate, smuggler and highwayman.
Forsythia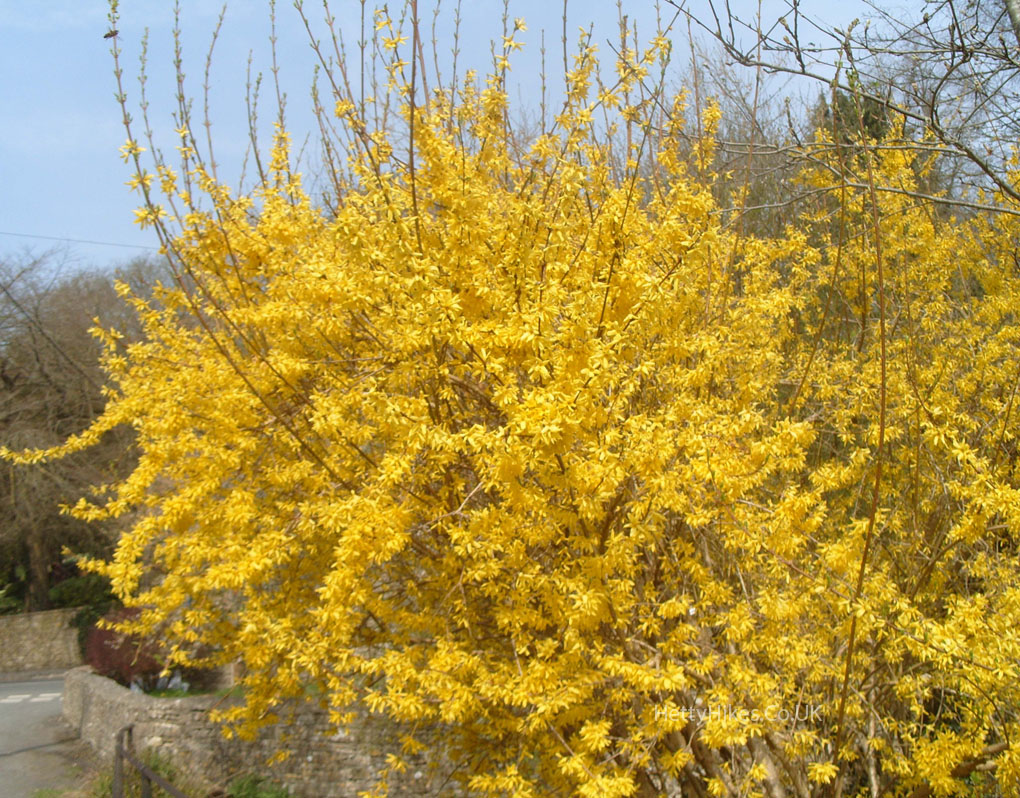 Views from the bridge over the brook
A lovely bank of primroses in Steps Lane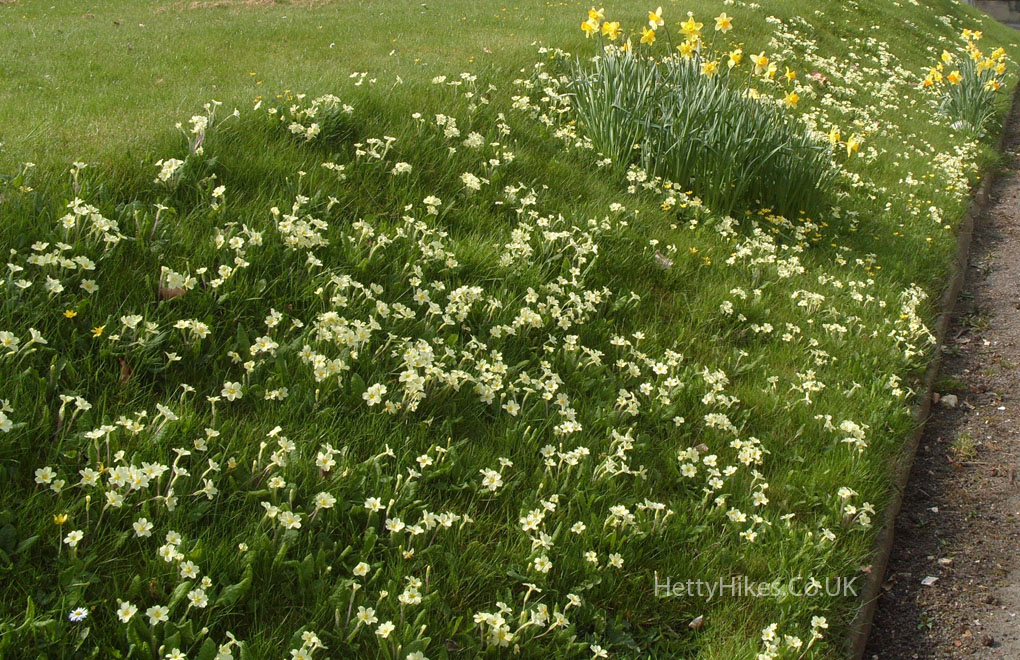 Through Gatcombe Park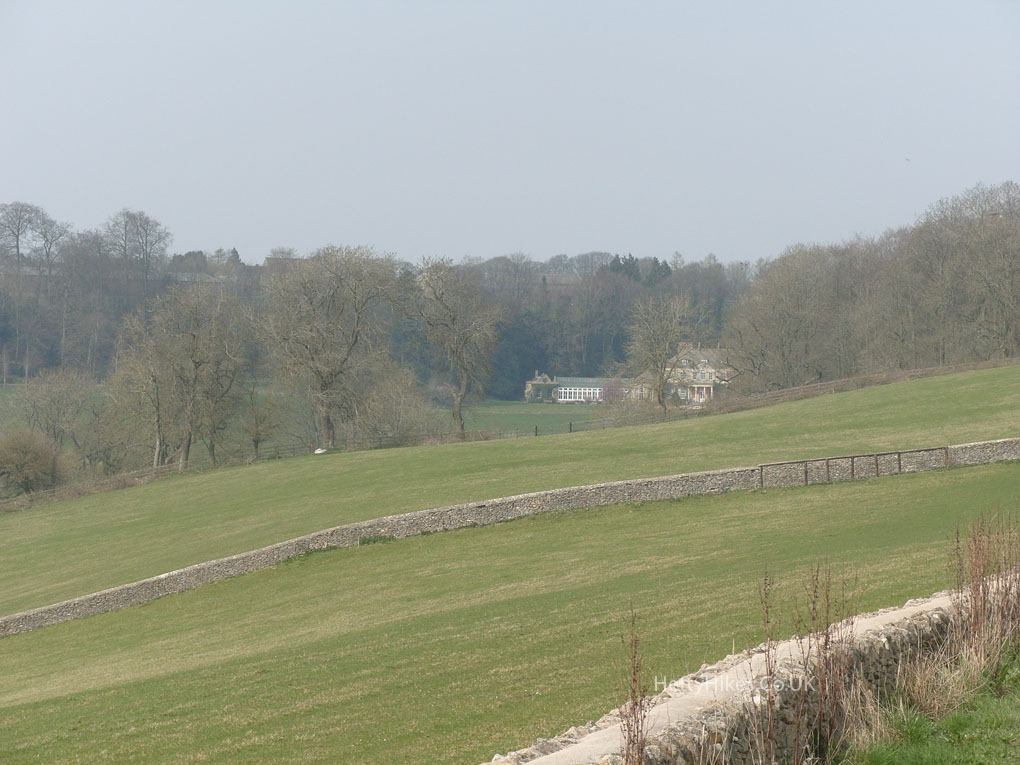 Looking down the valley towards Nailsworth – a murky view as the air quality was poor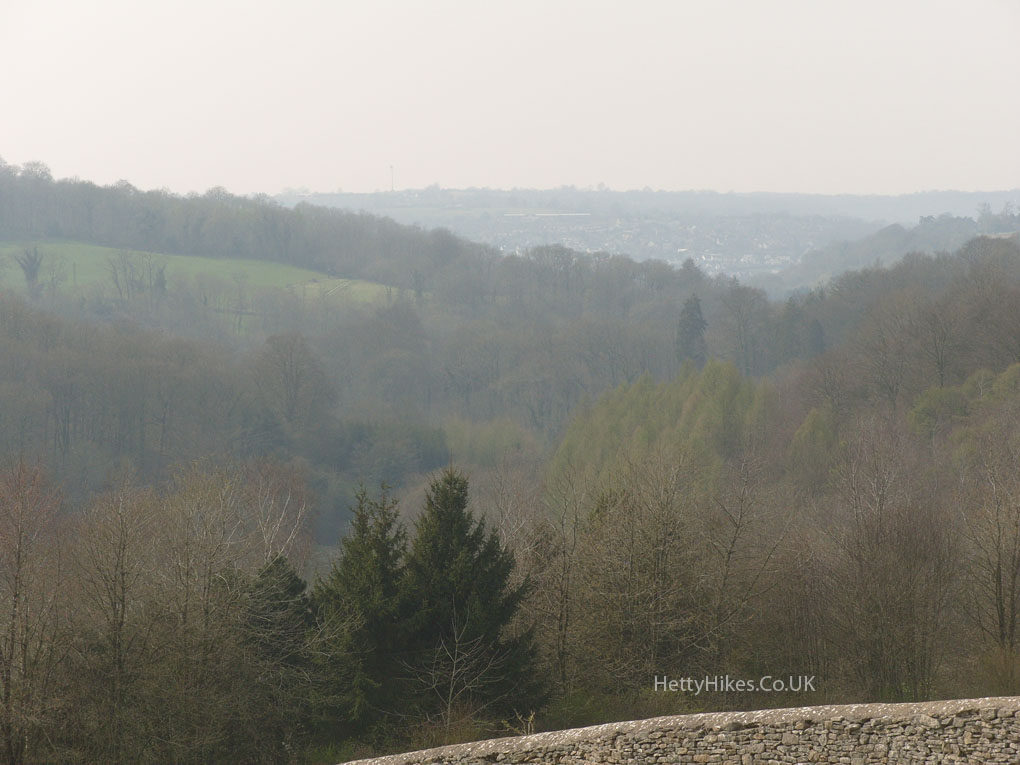 The Tingle Stone long barrow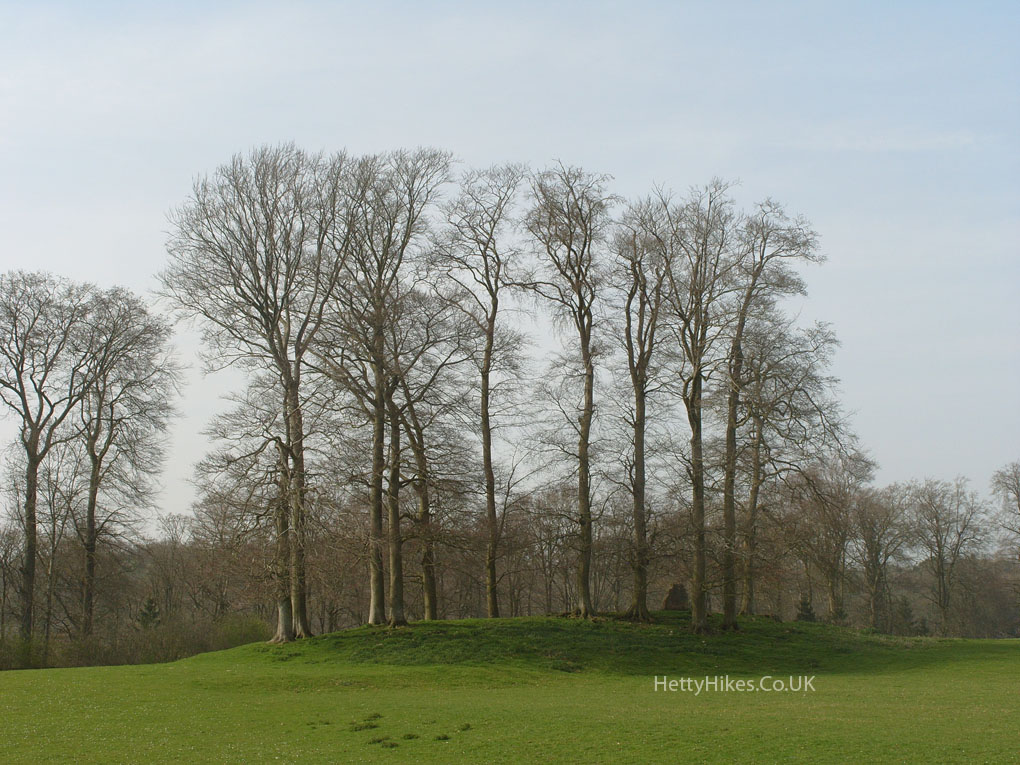 Minchinhampton new golf course clubhouse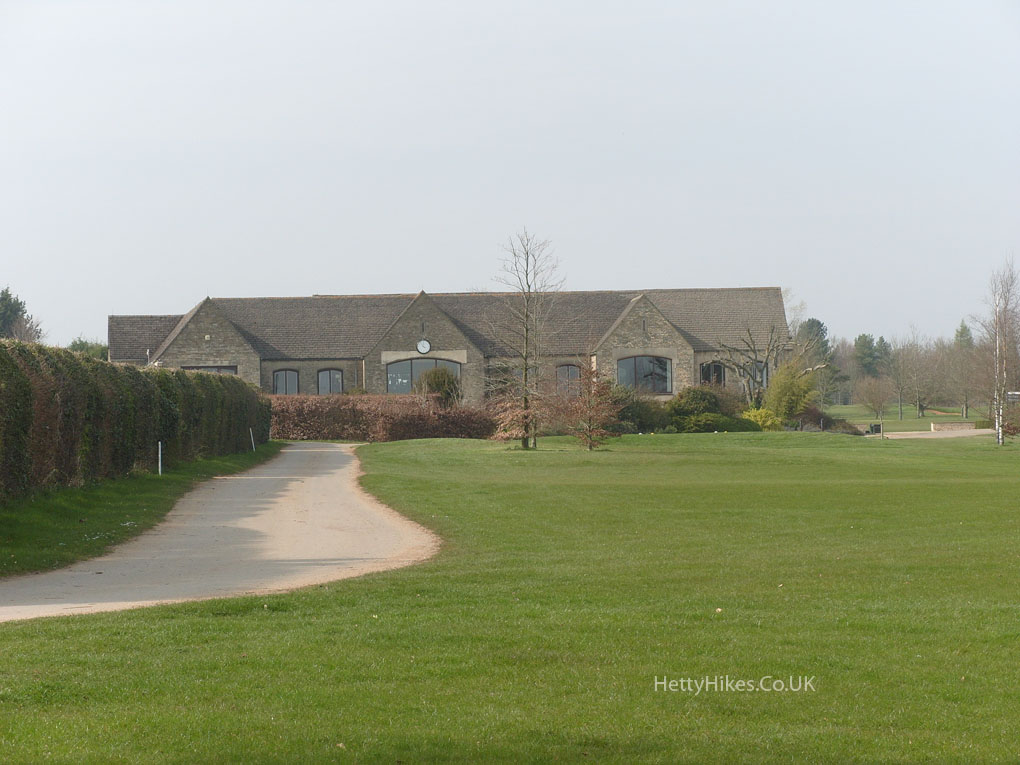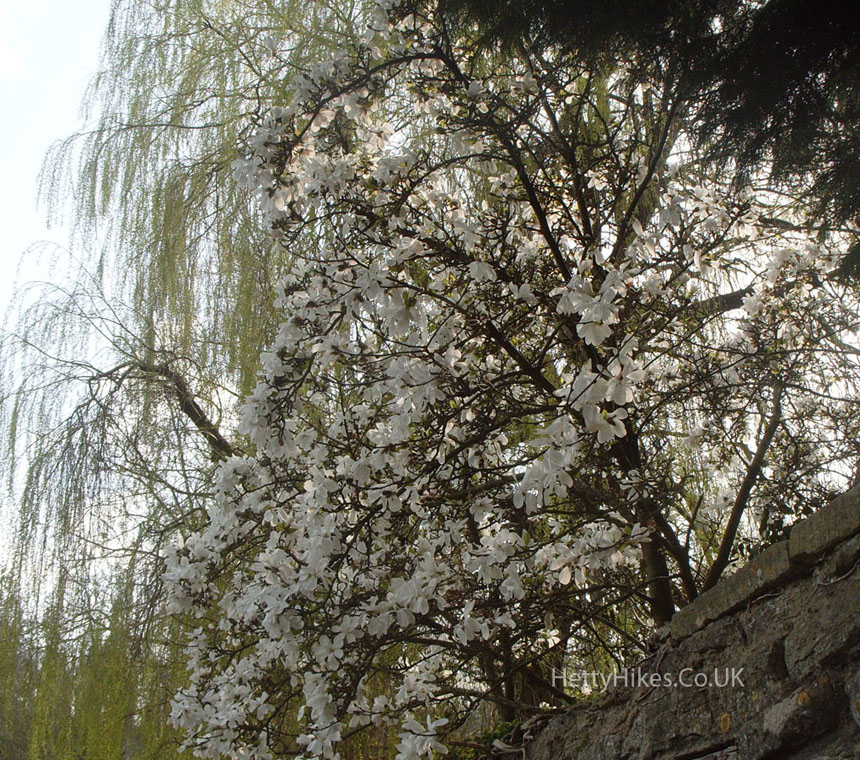 back in Avening
An old mill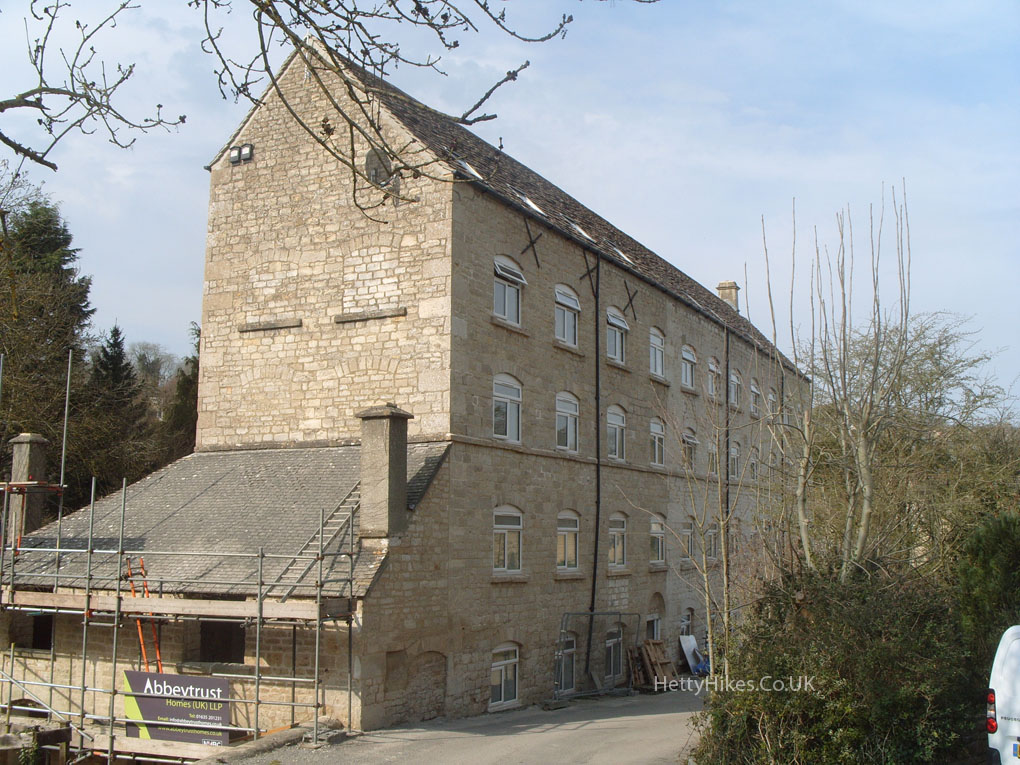 Click here for Avening to Cherington Walk
All images on the website copyright of HettyHikes.co.uk