Gloucestershire                                                                     Photos by Hetty
Standish Church
November 15th 2019 – A visit with Stroud U3A Church History and Architecture Group
The Manor of Standish once belonged to Gloucester Abbey and there was a small priory here. This arch remains.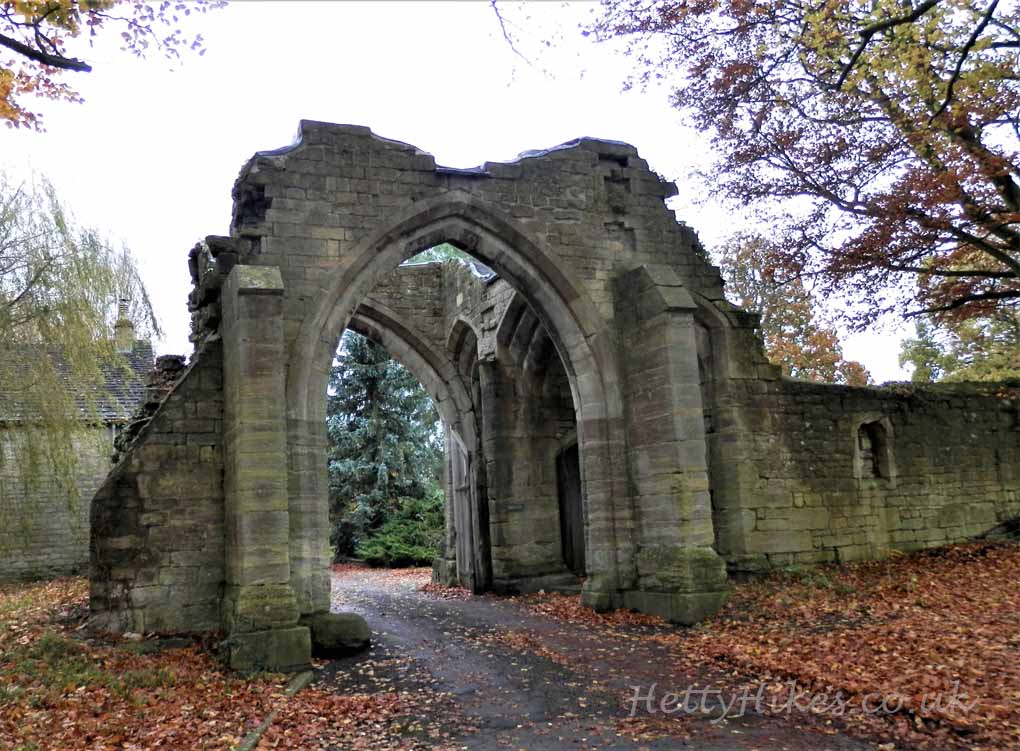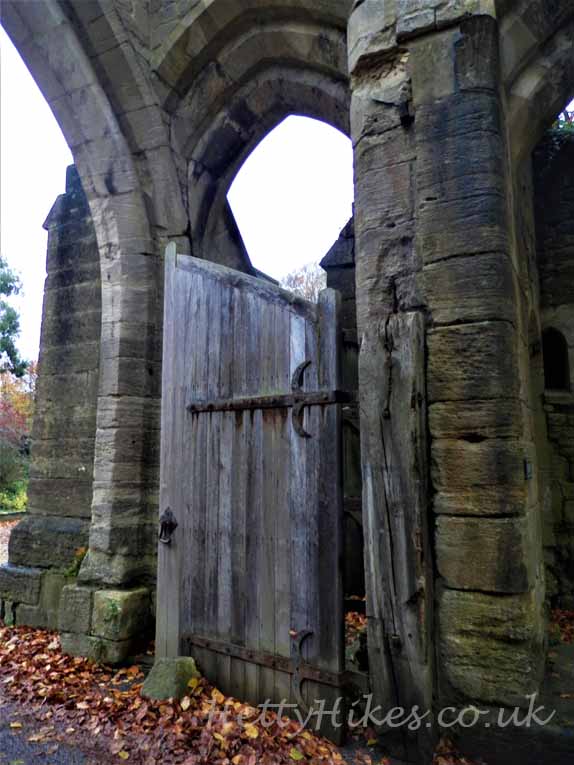 This is Church House – now the village hall, once the village school, but it was originally built for the priory in the 14th century and enlarged in the 16th century. This church was built in the early 14th century, however there was a church here by 1188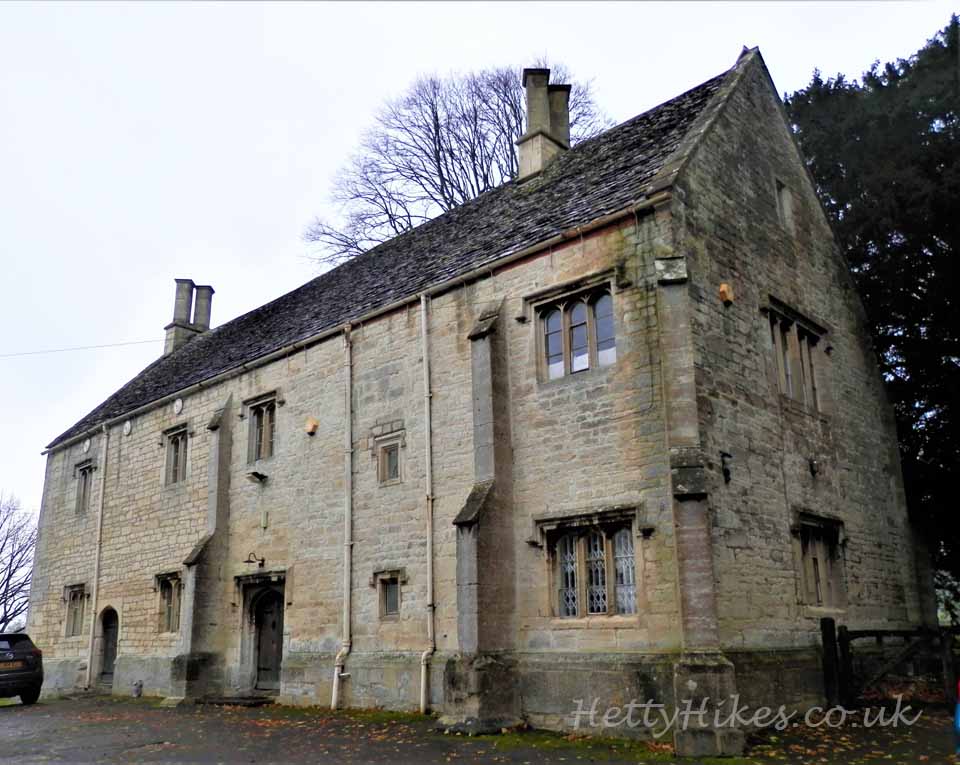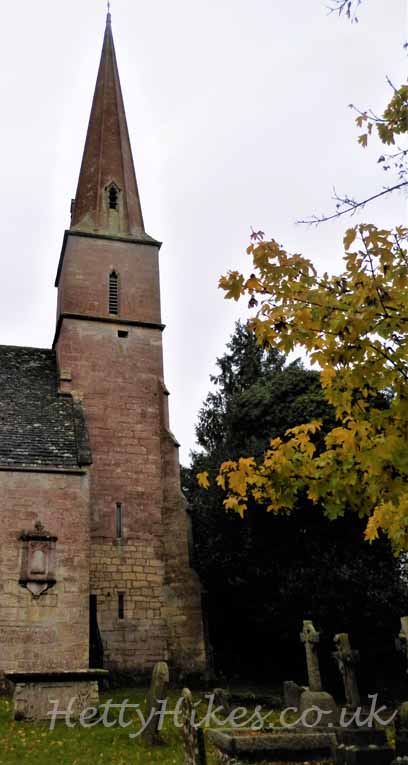 There are some well preserved fancy table top and tea-caddy tombs – one with a sketeton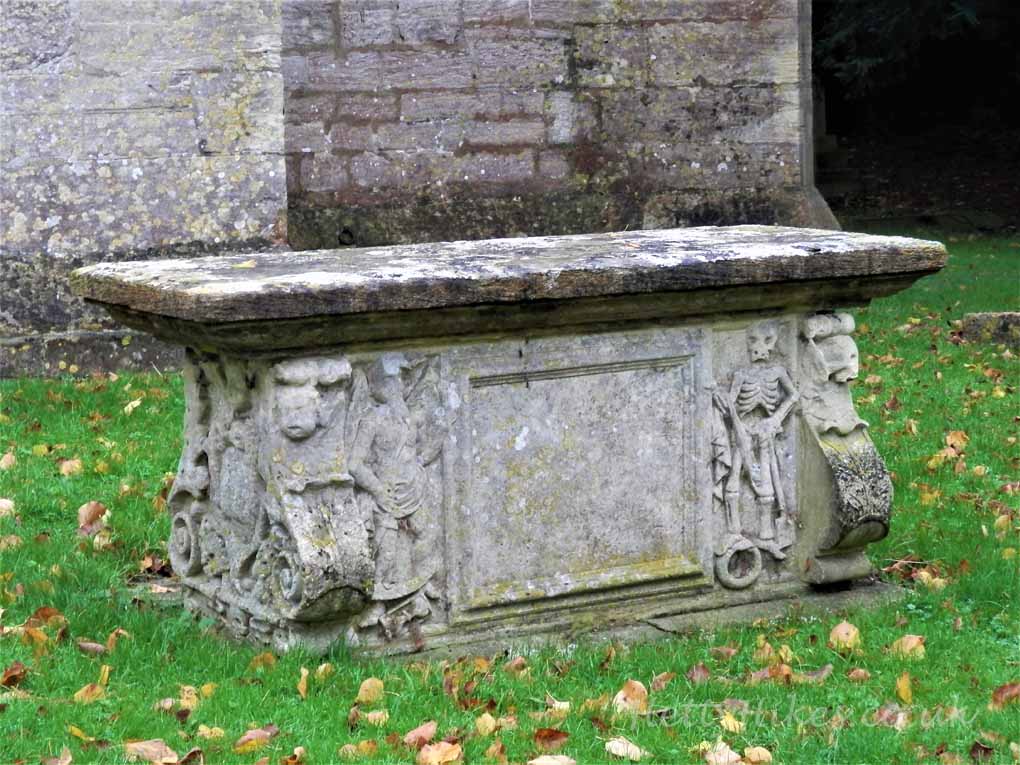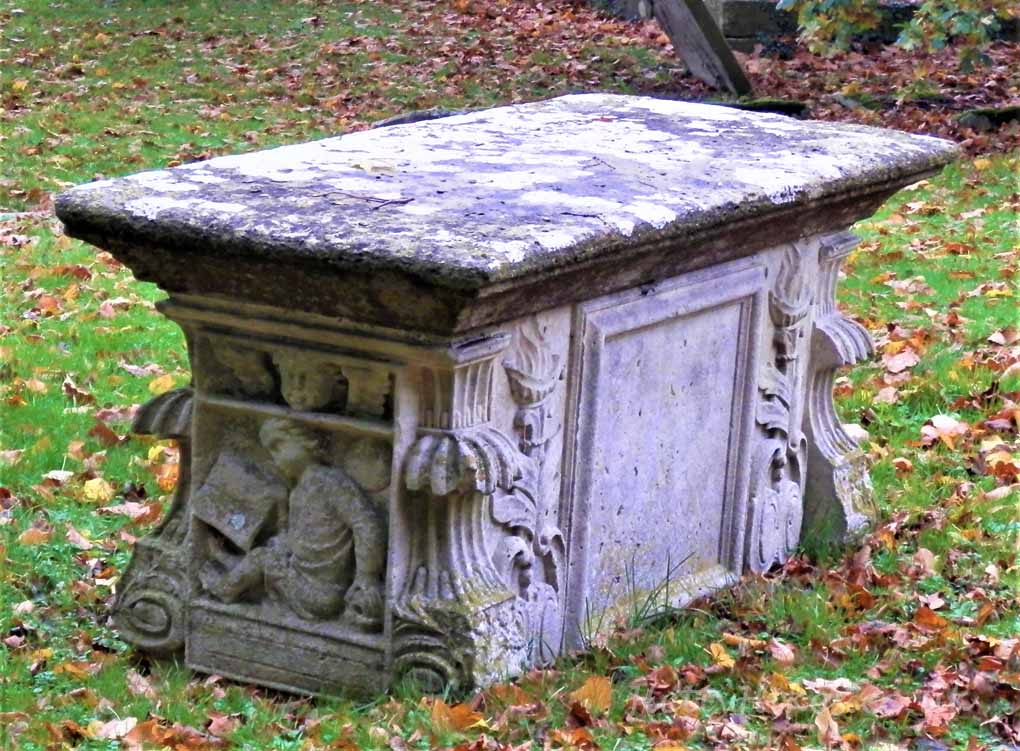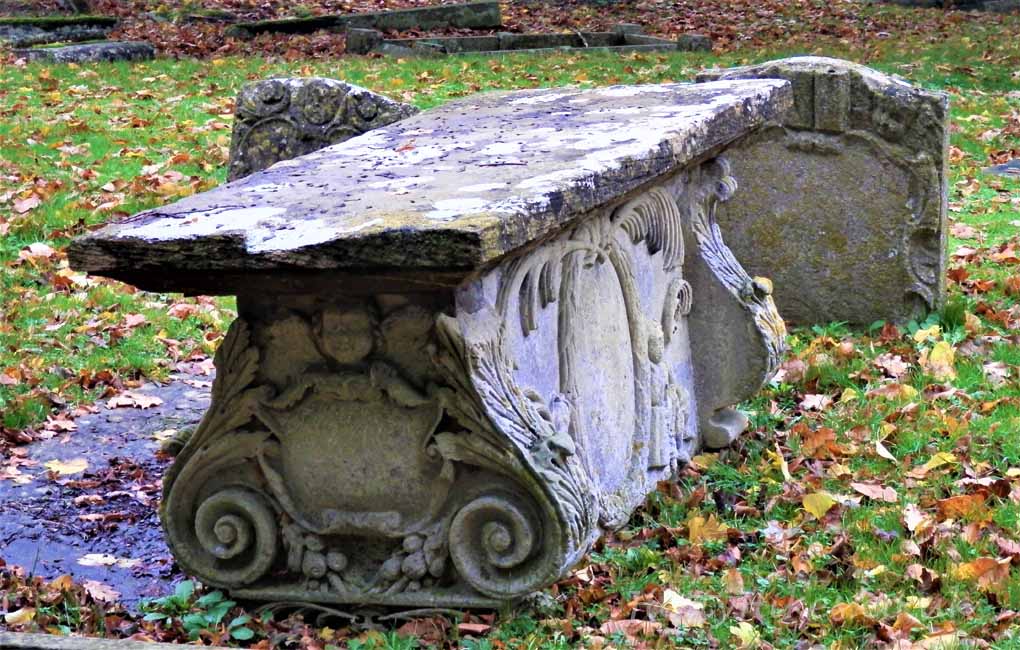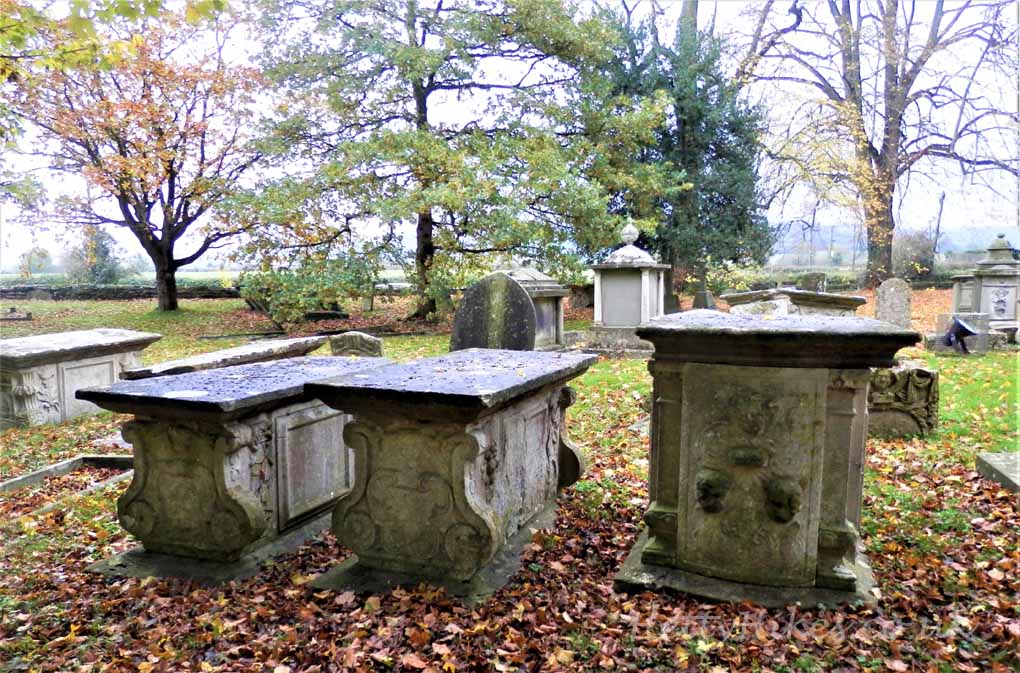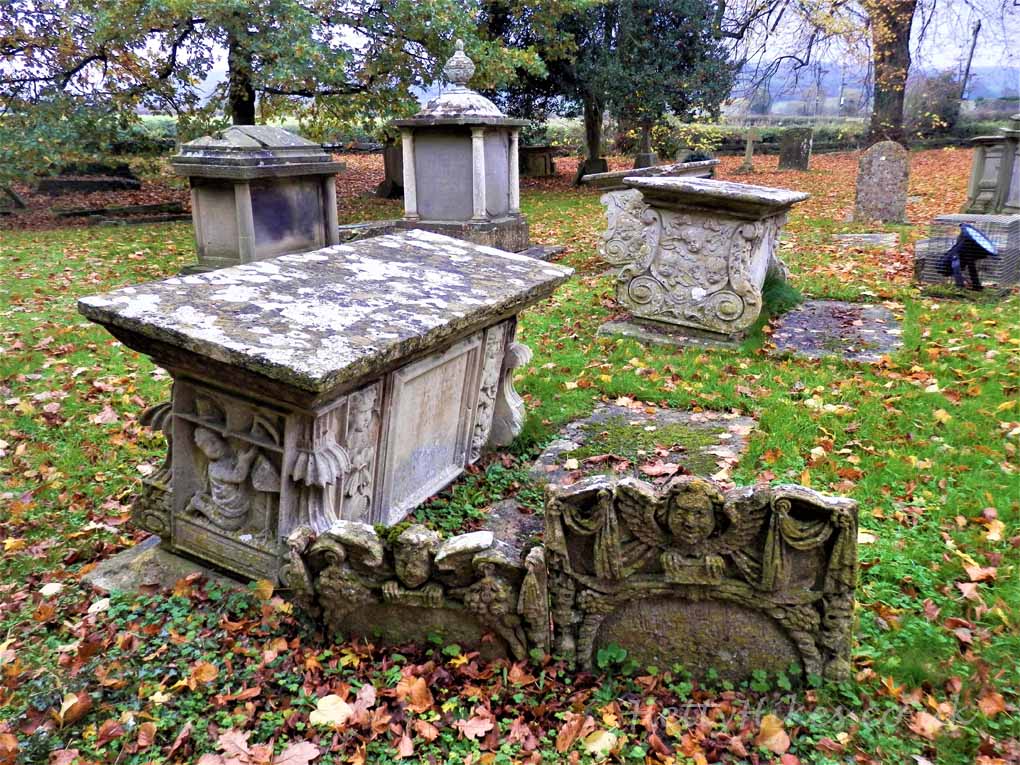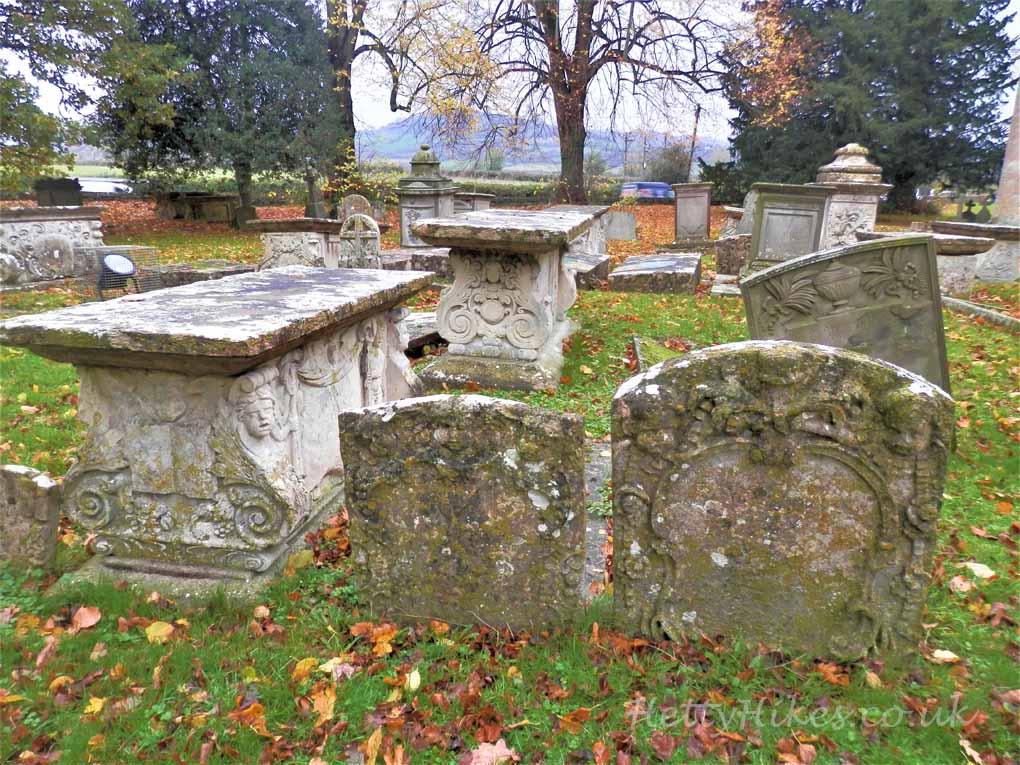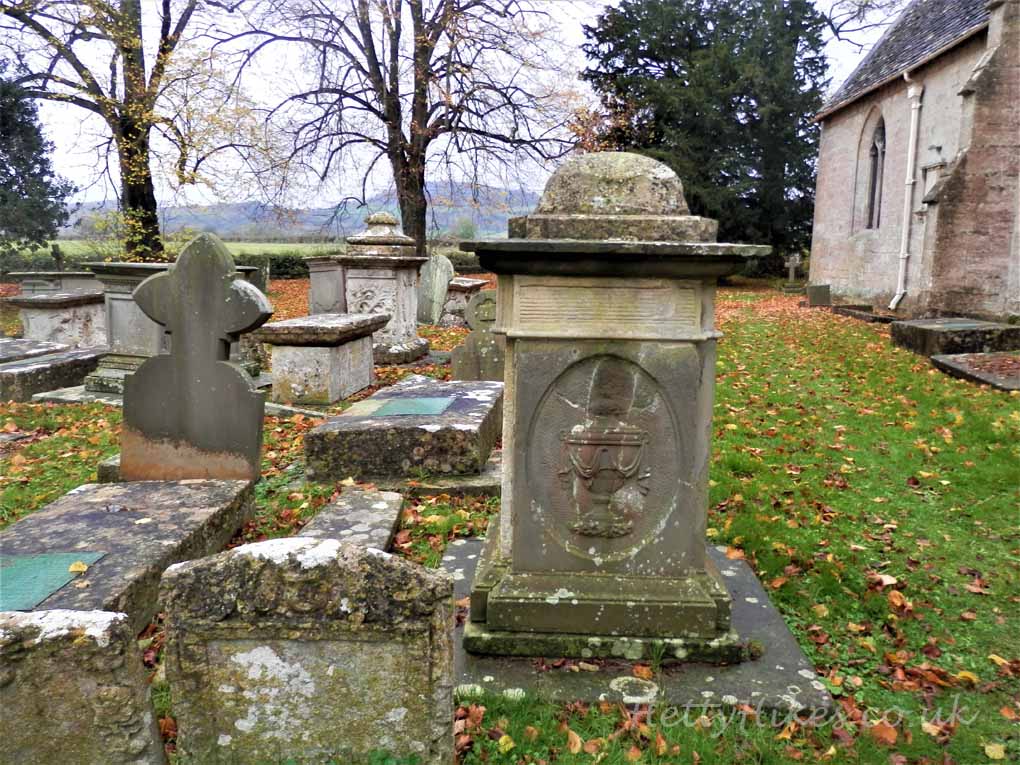 There is a huge monument from 1618 to Sir Henry Winston, who was Lord of the Manor in the 16th century. His daughter Sarah married John Churchill and Winston Churchill was a descendent.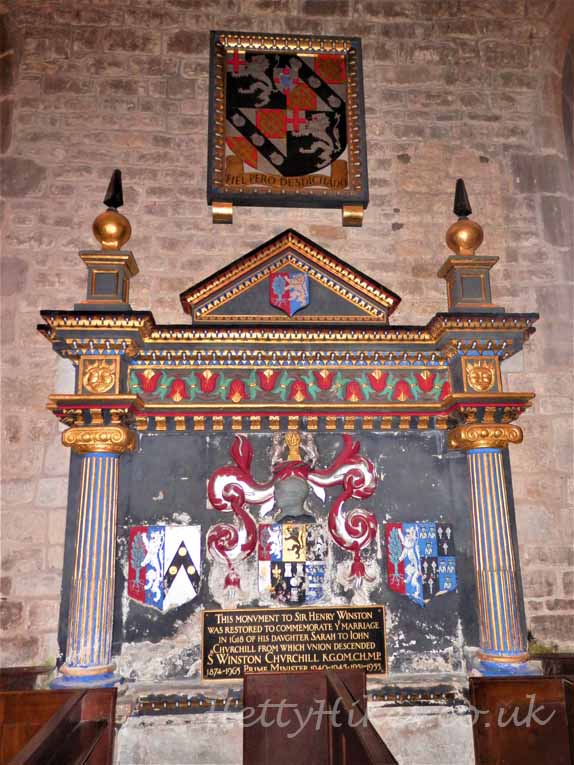 It is difficult to see the 180 carved wooden bosses on the ceiling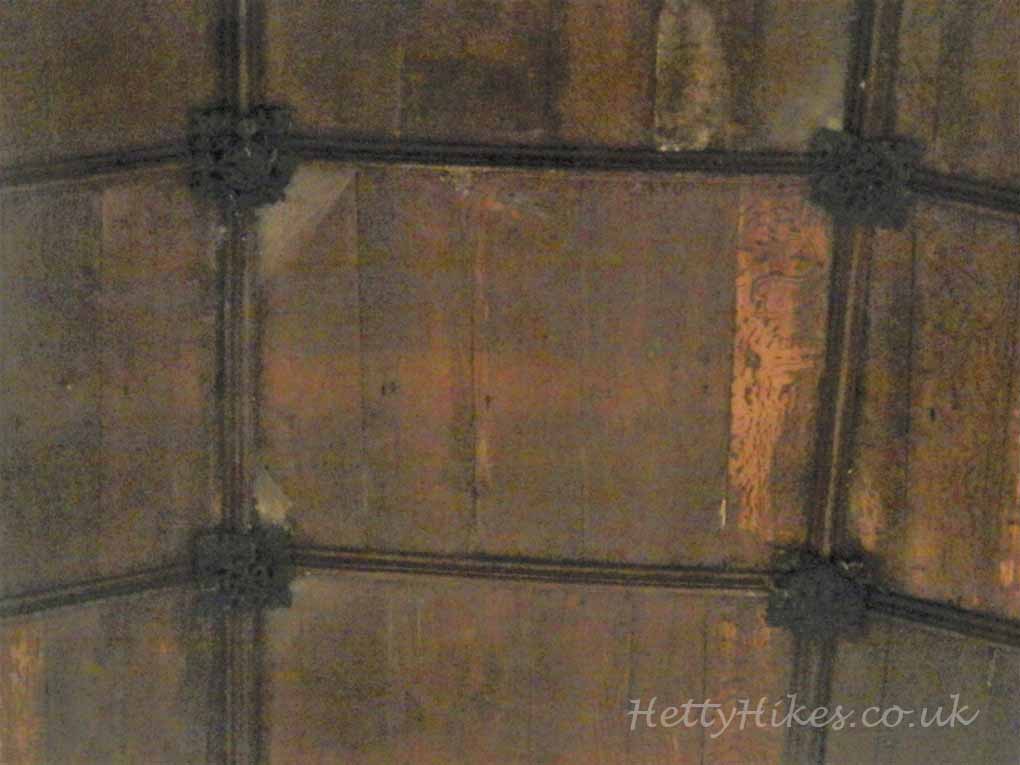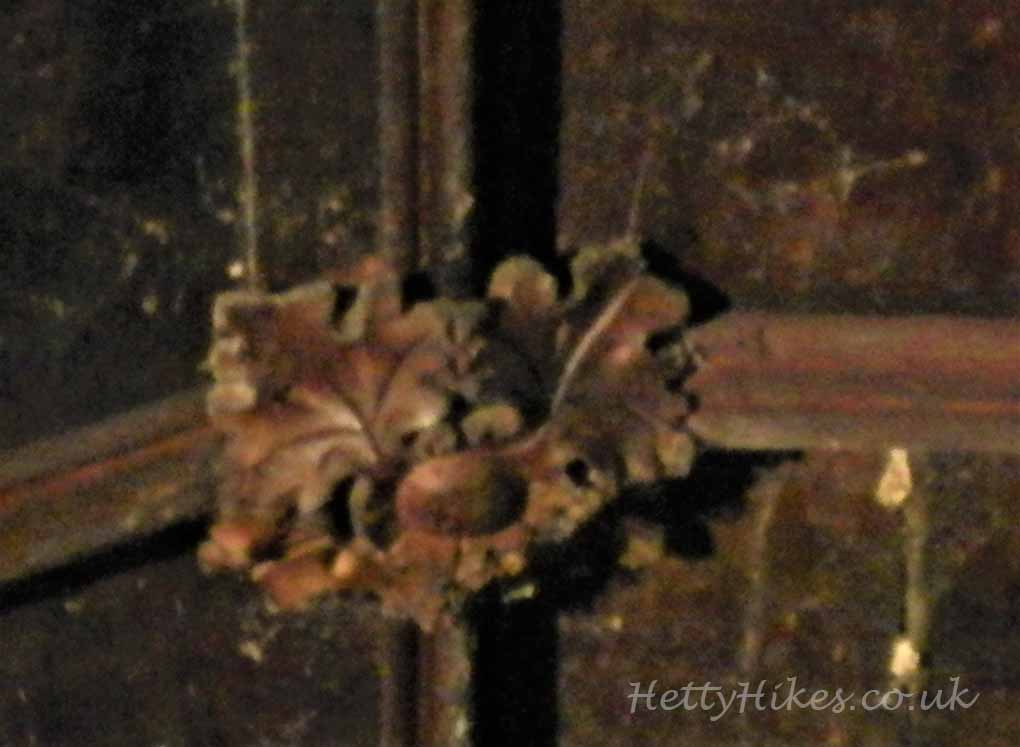 This one is dated 1703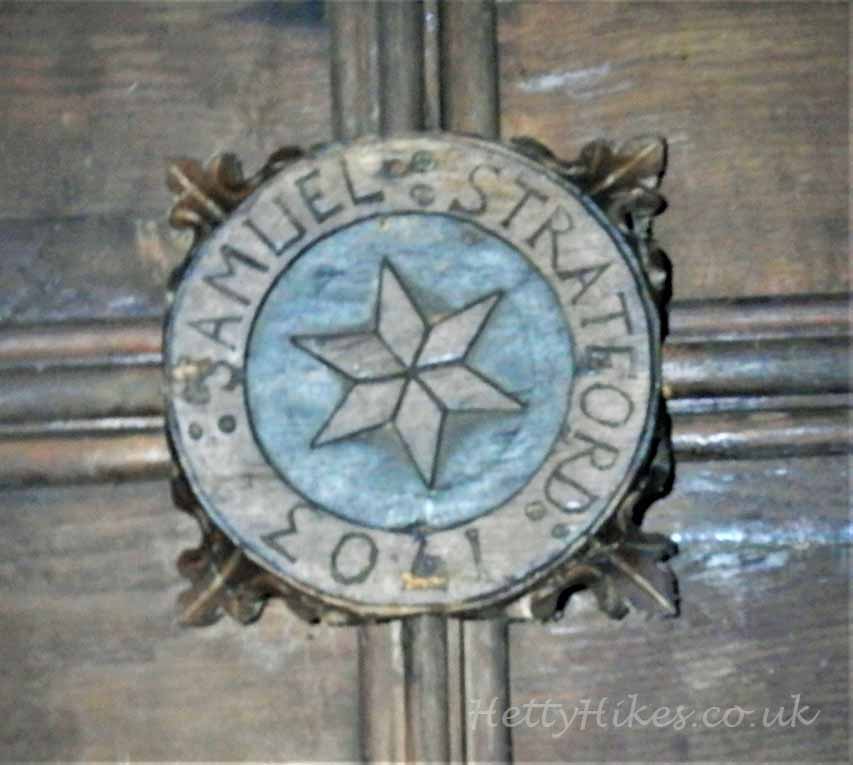 We found the mouse on this chair (see the mouth)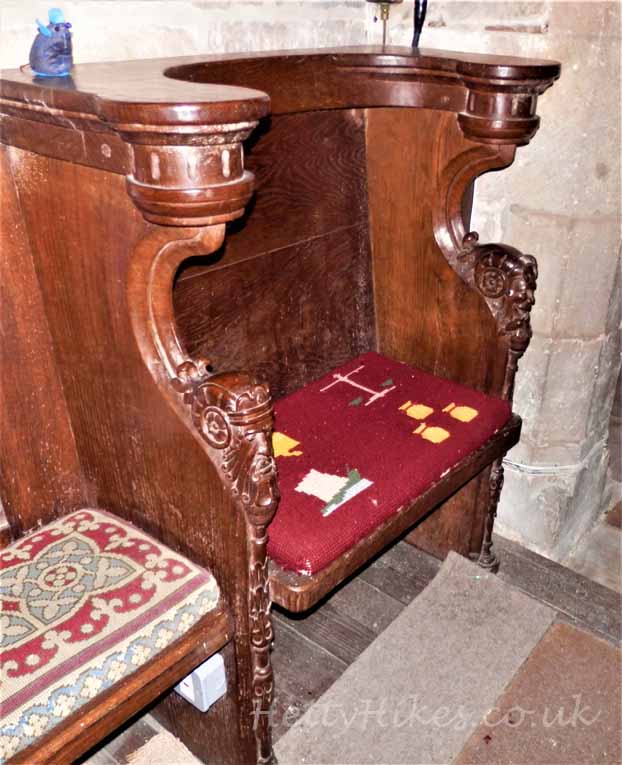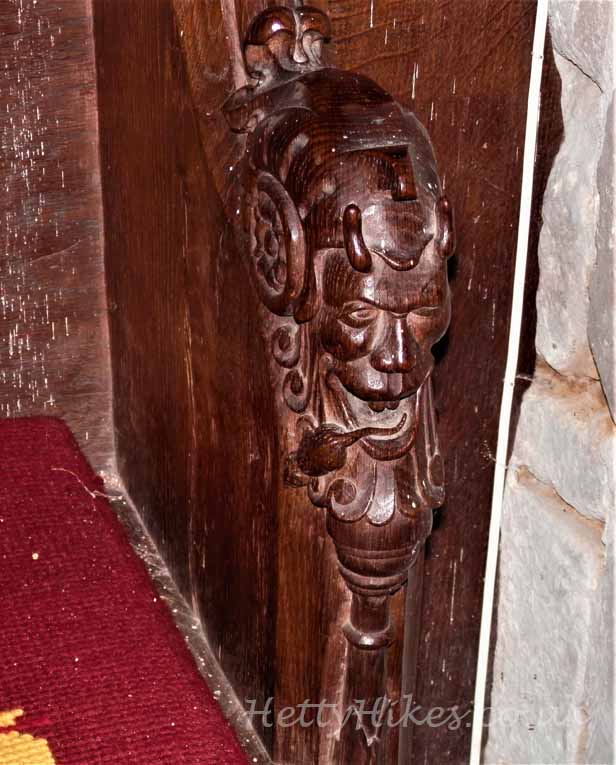 An old grave by the pulpit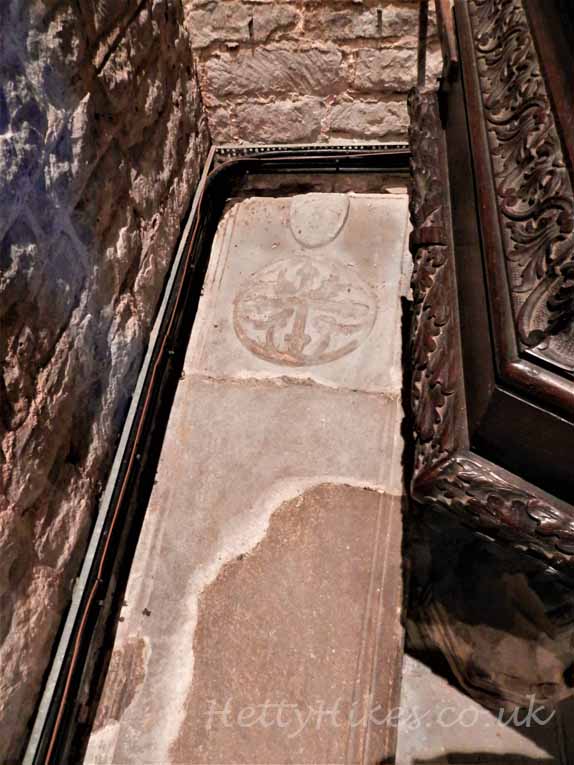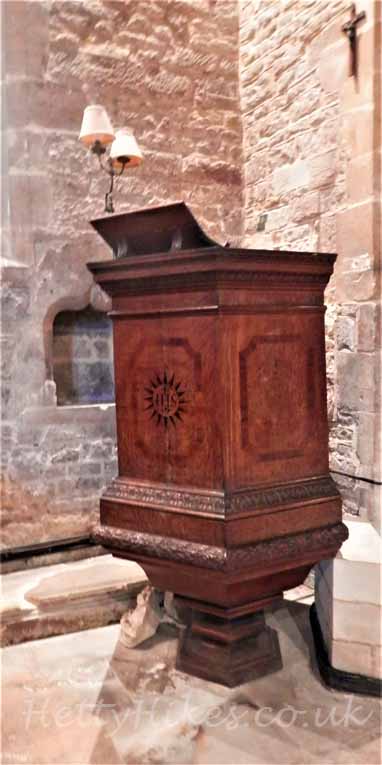 Next we went to Kings Stanley Church
Link to more U3A church visits
**************************************************************
STANDISH WOODS
October 28th 2014                                                National Trust – Standish Woods,
It was sunny as we drove up through Randwick to the woods, and when we returned, but not when we were up there!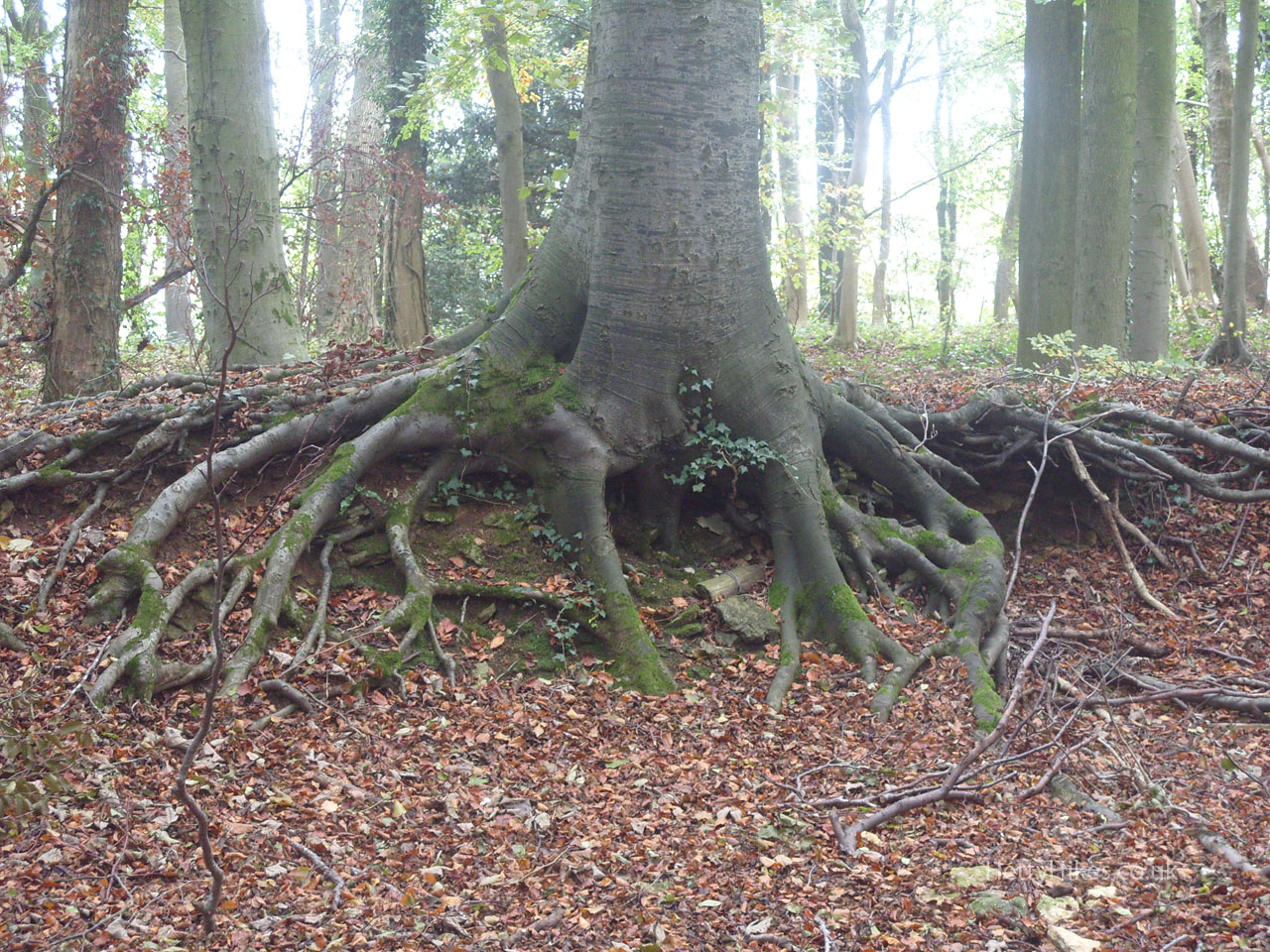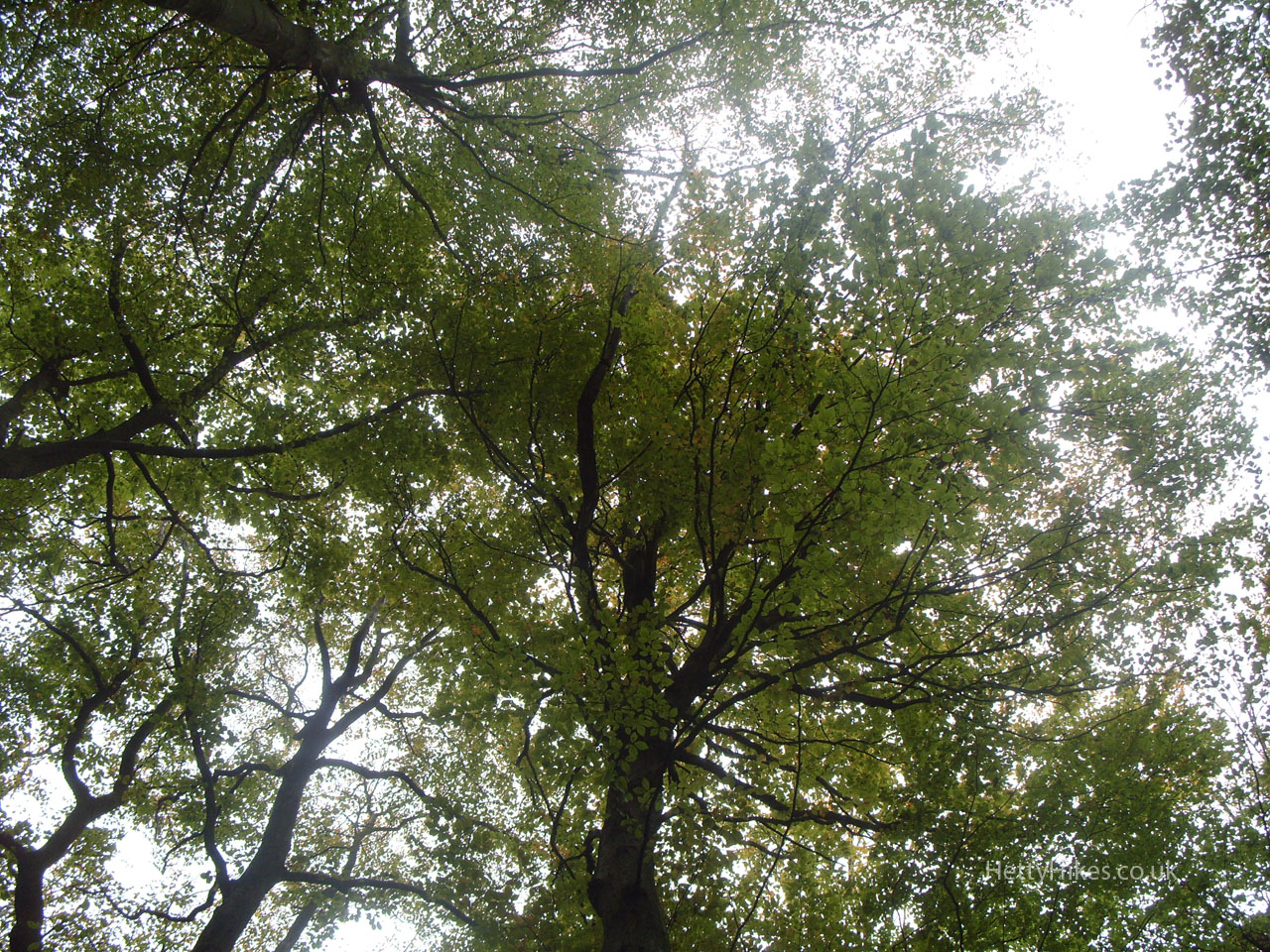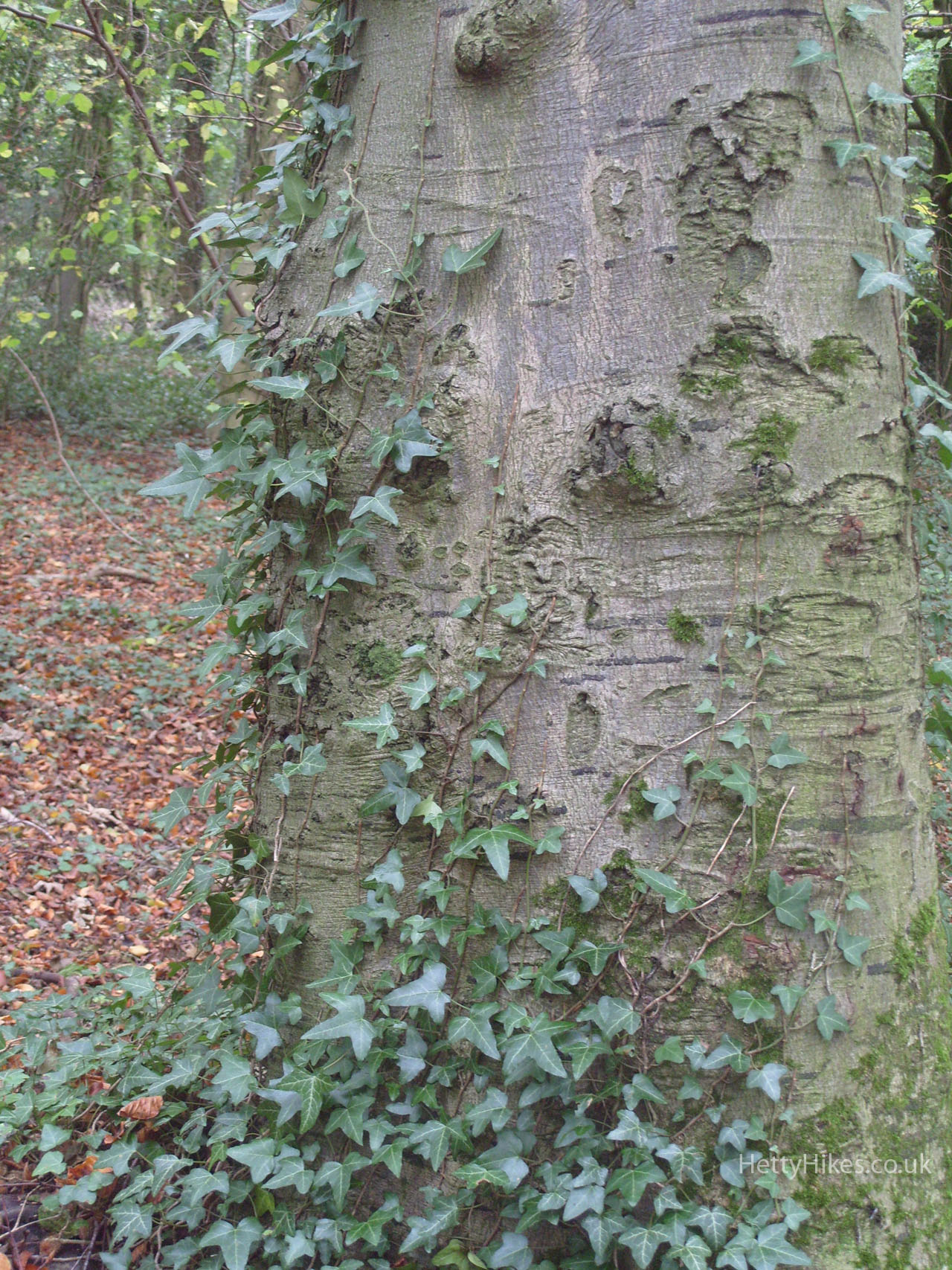 Towards Haresfield Beacon (right) and other side of the River Severn (left)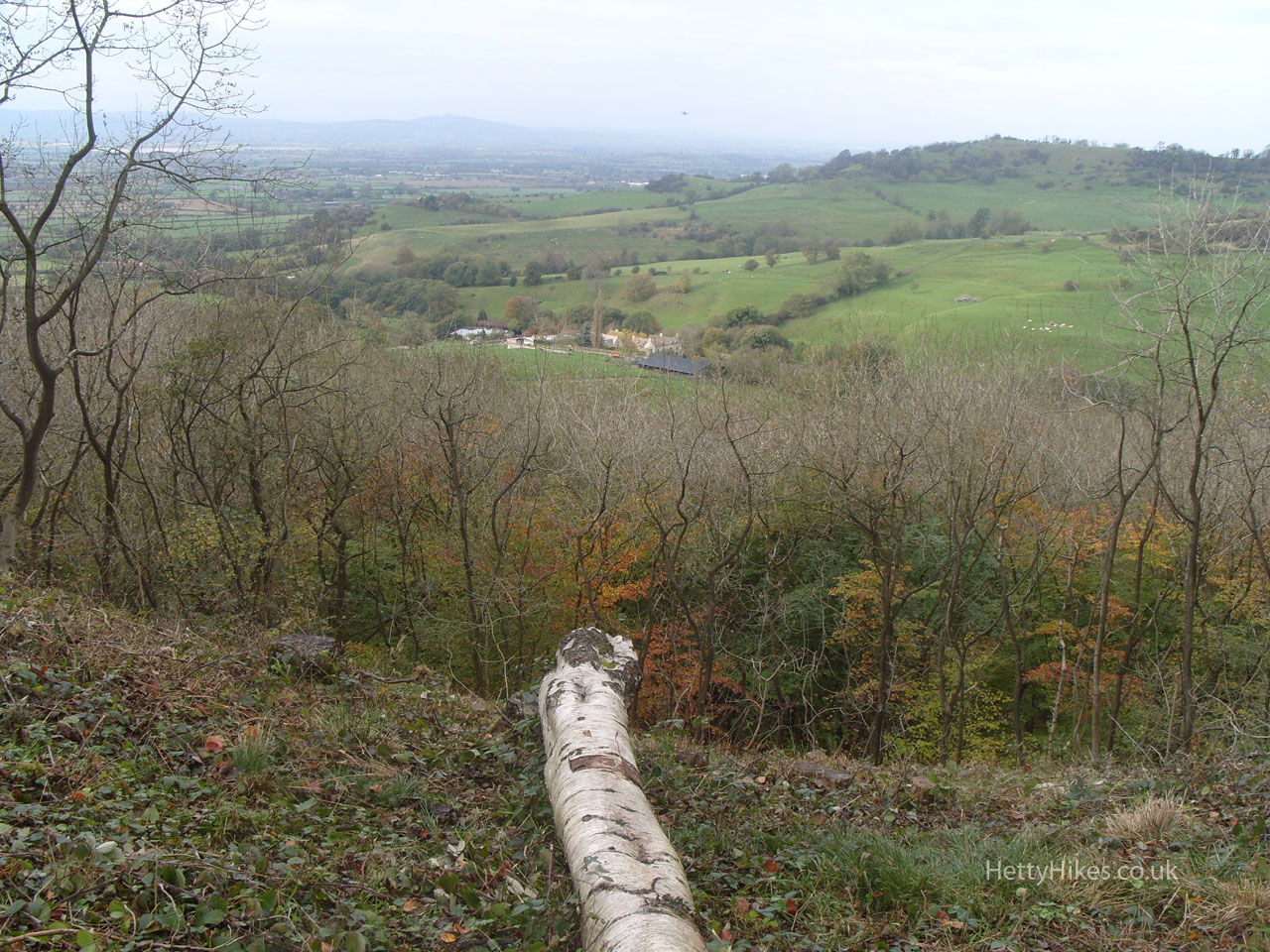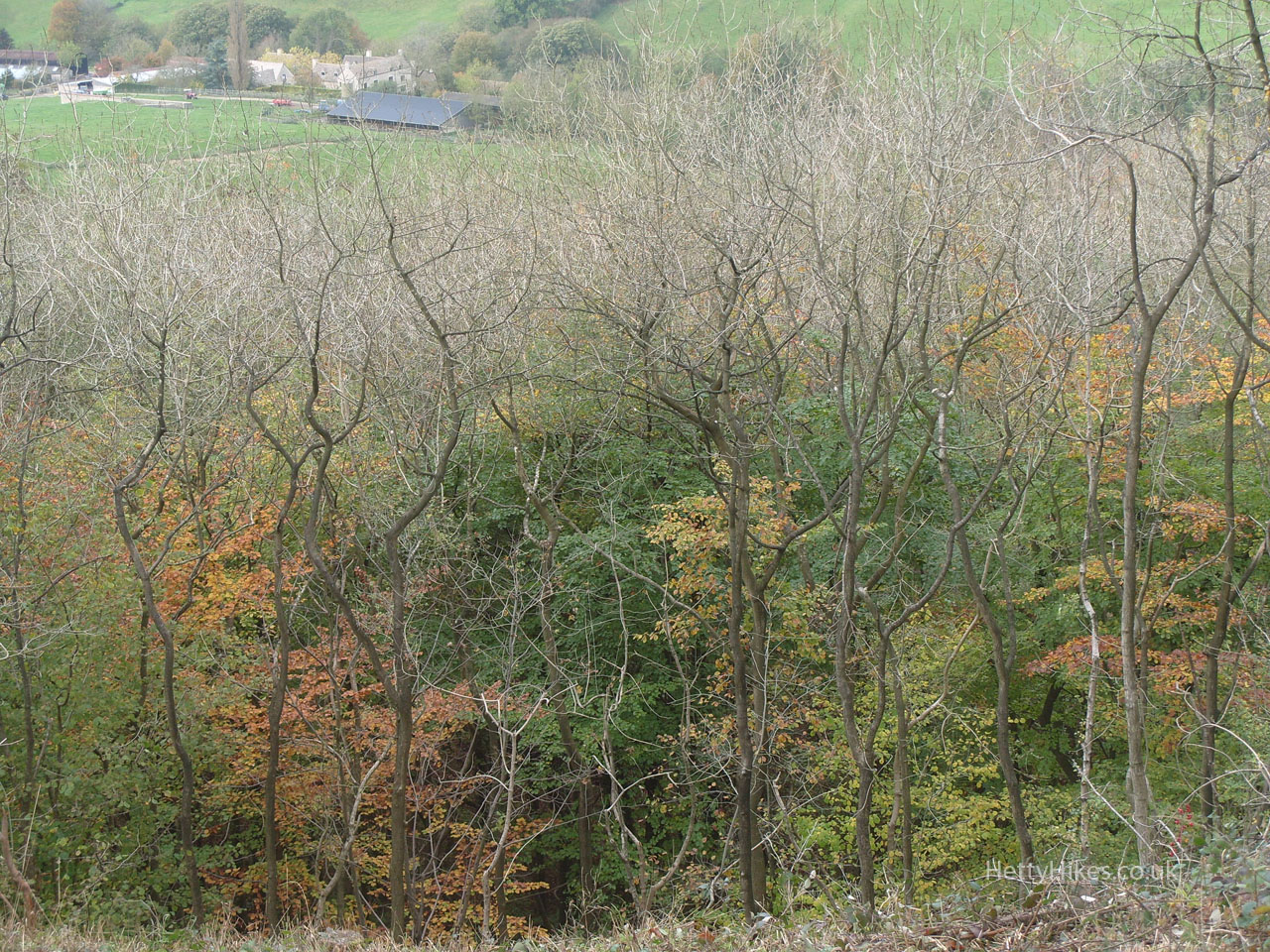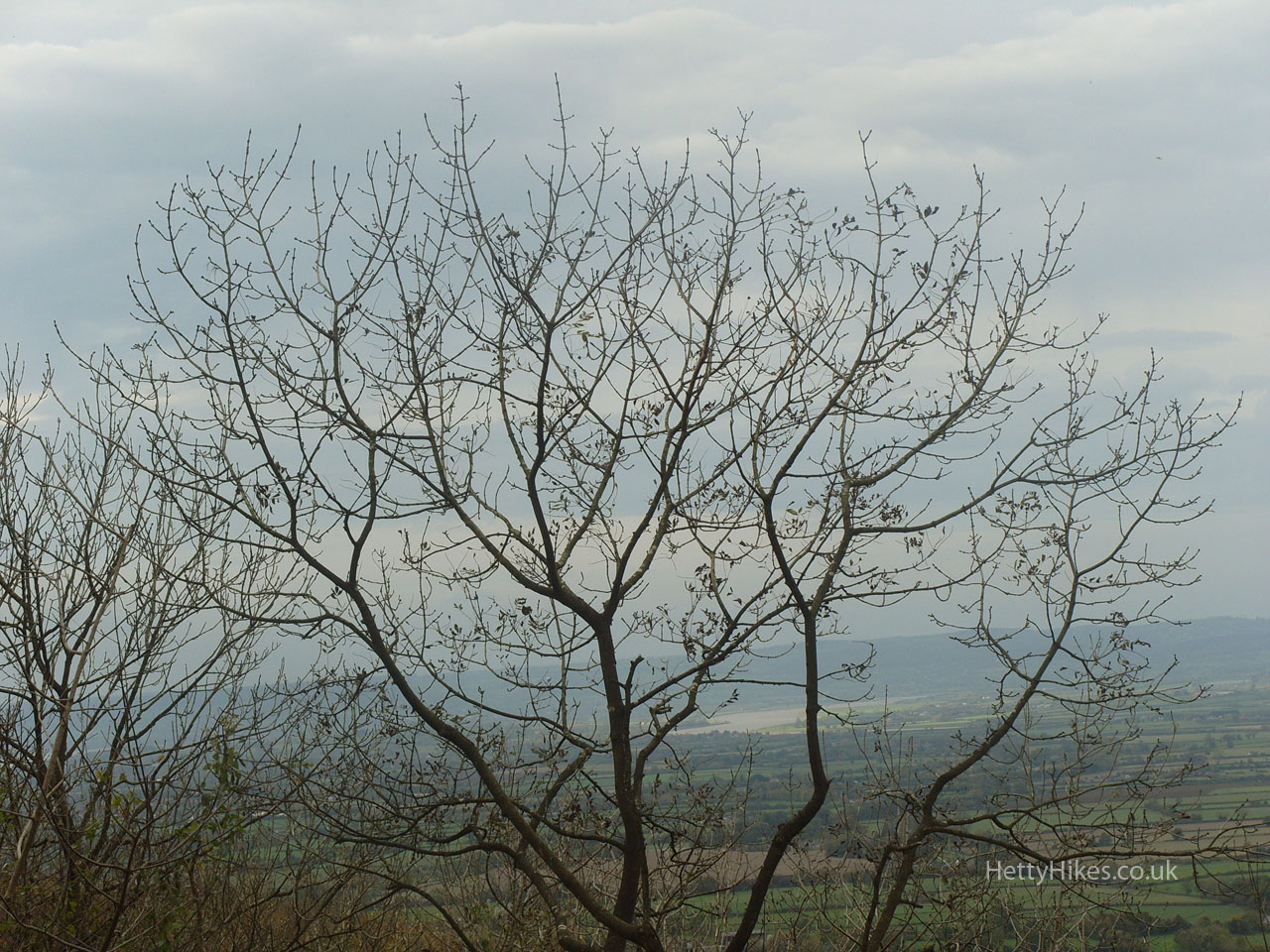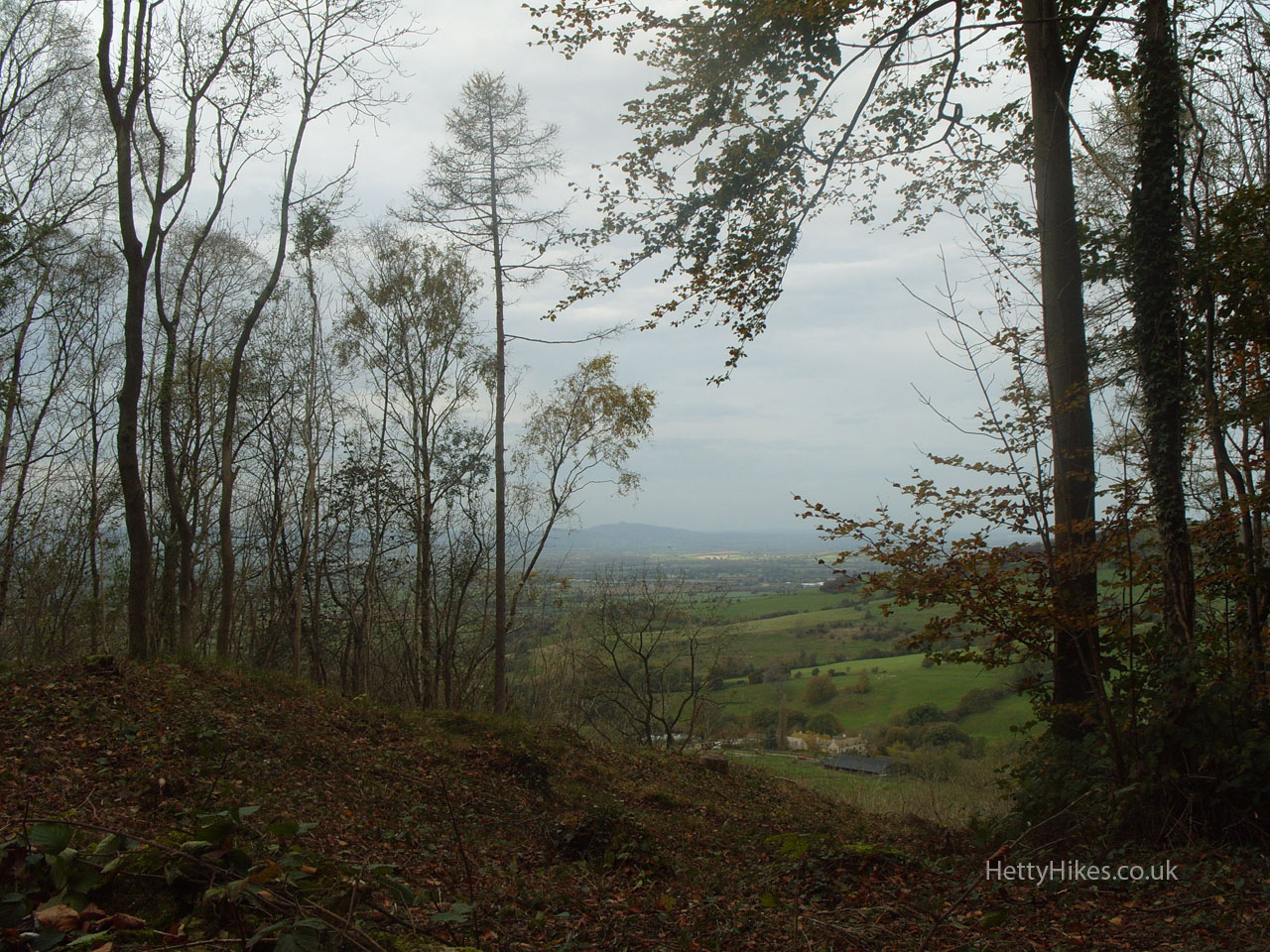 Towards May Hill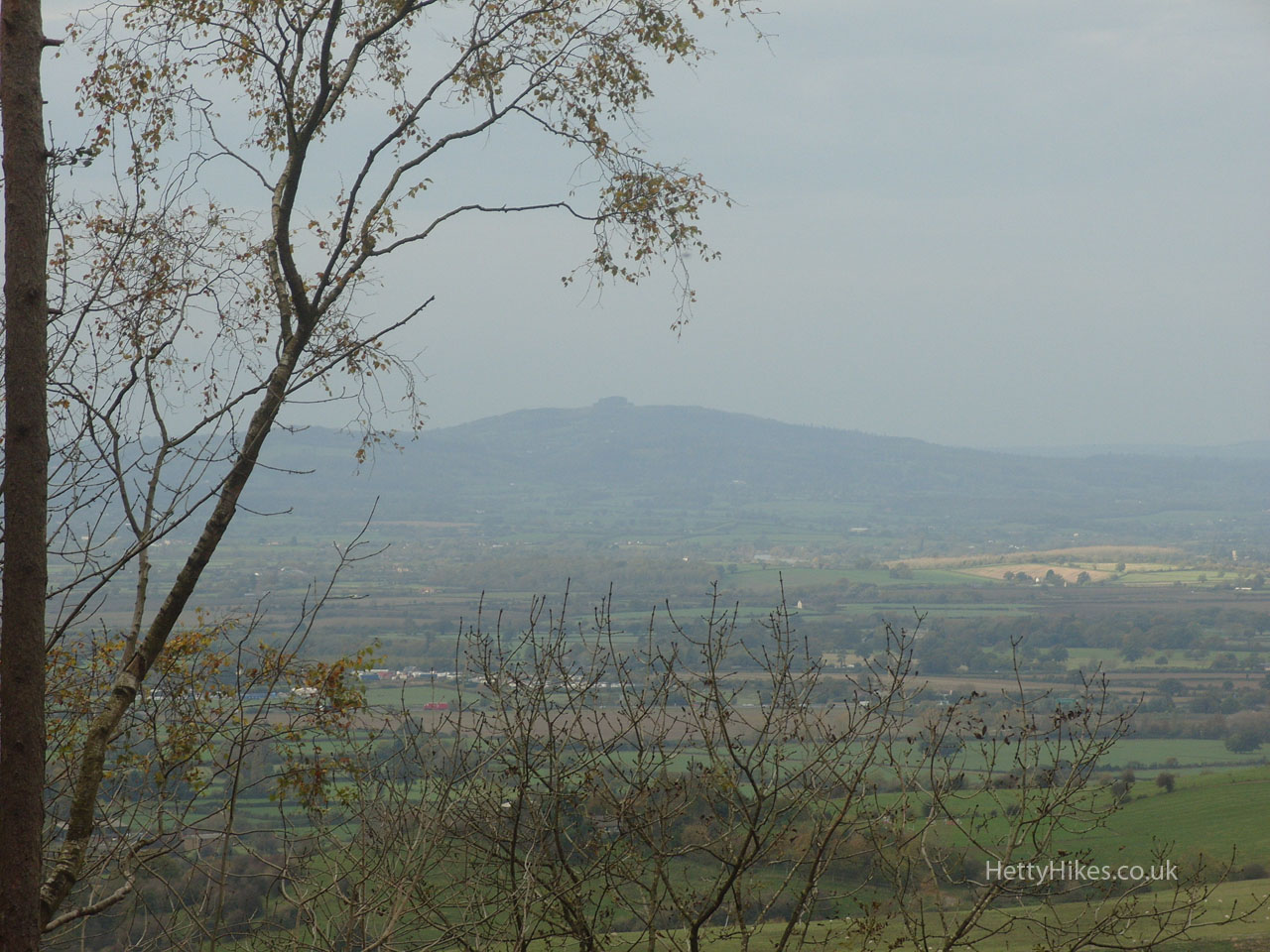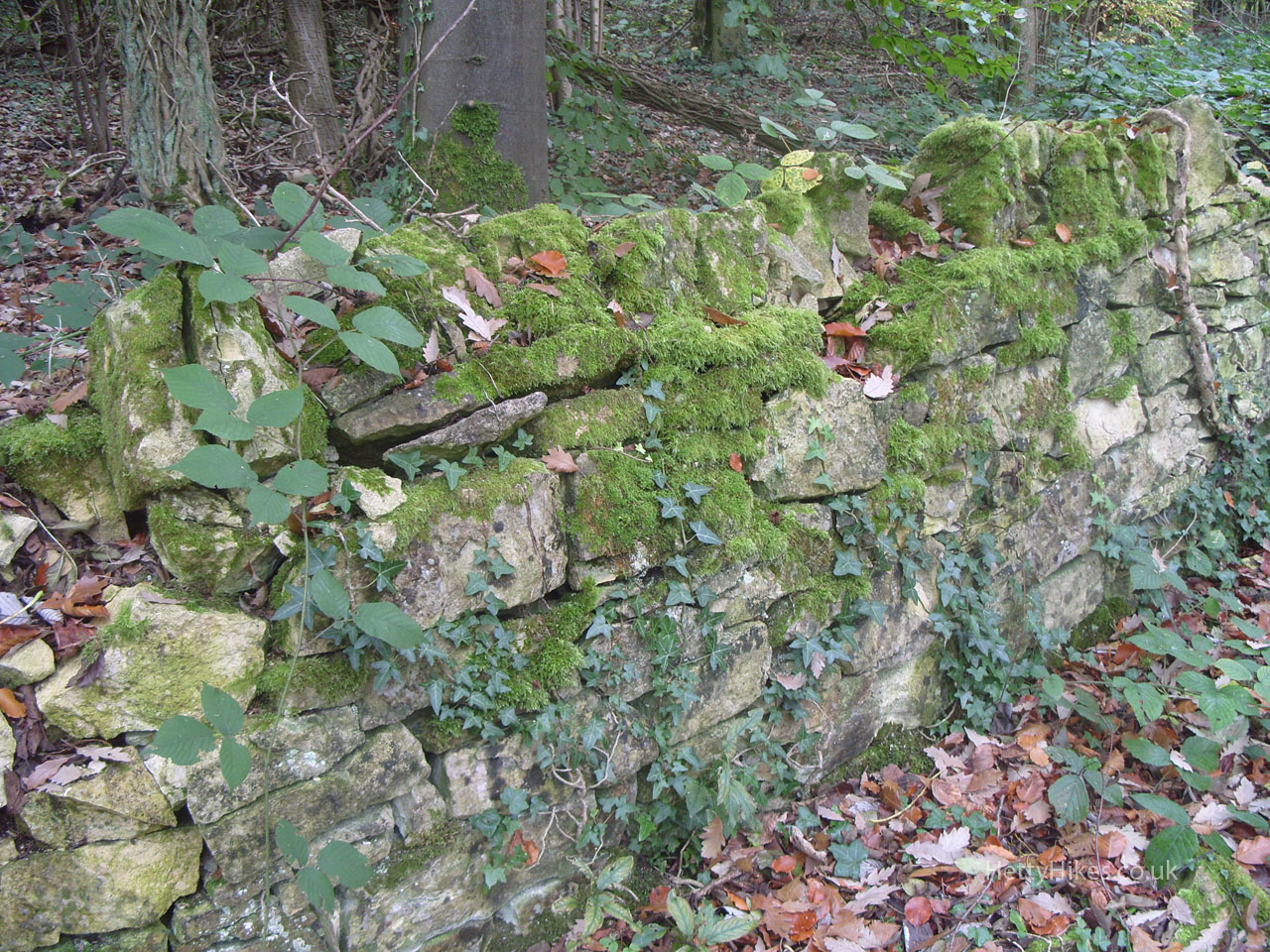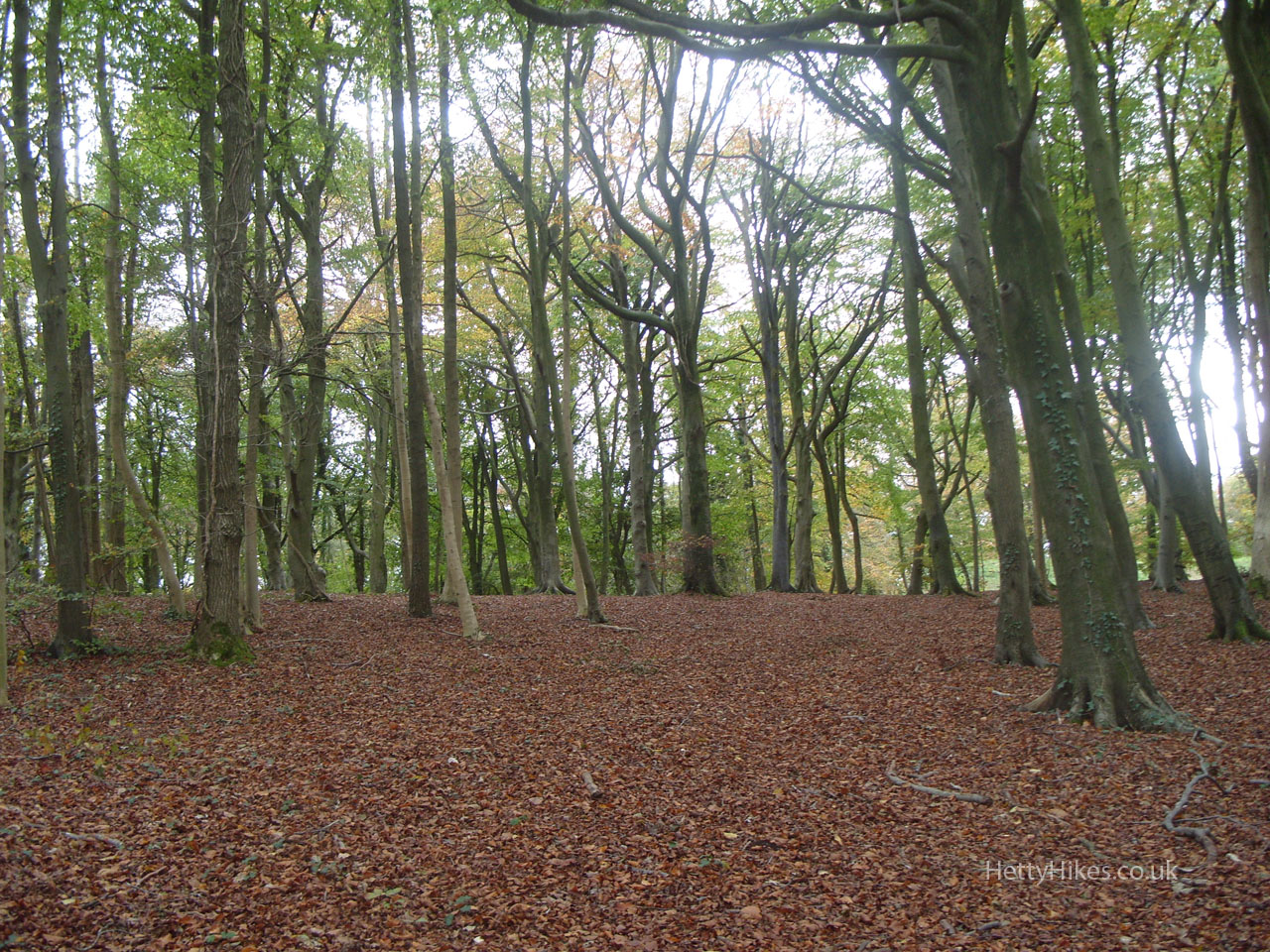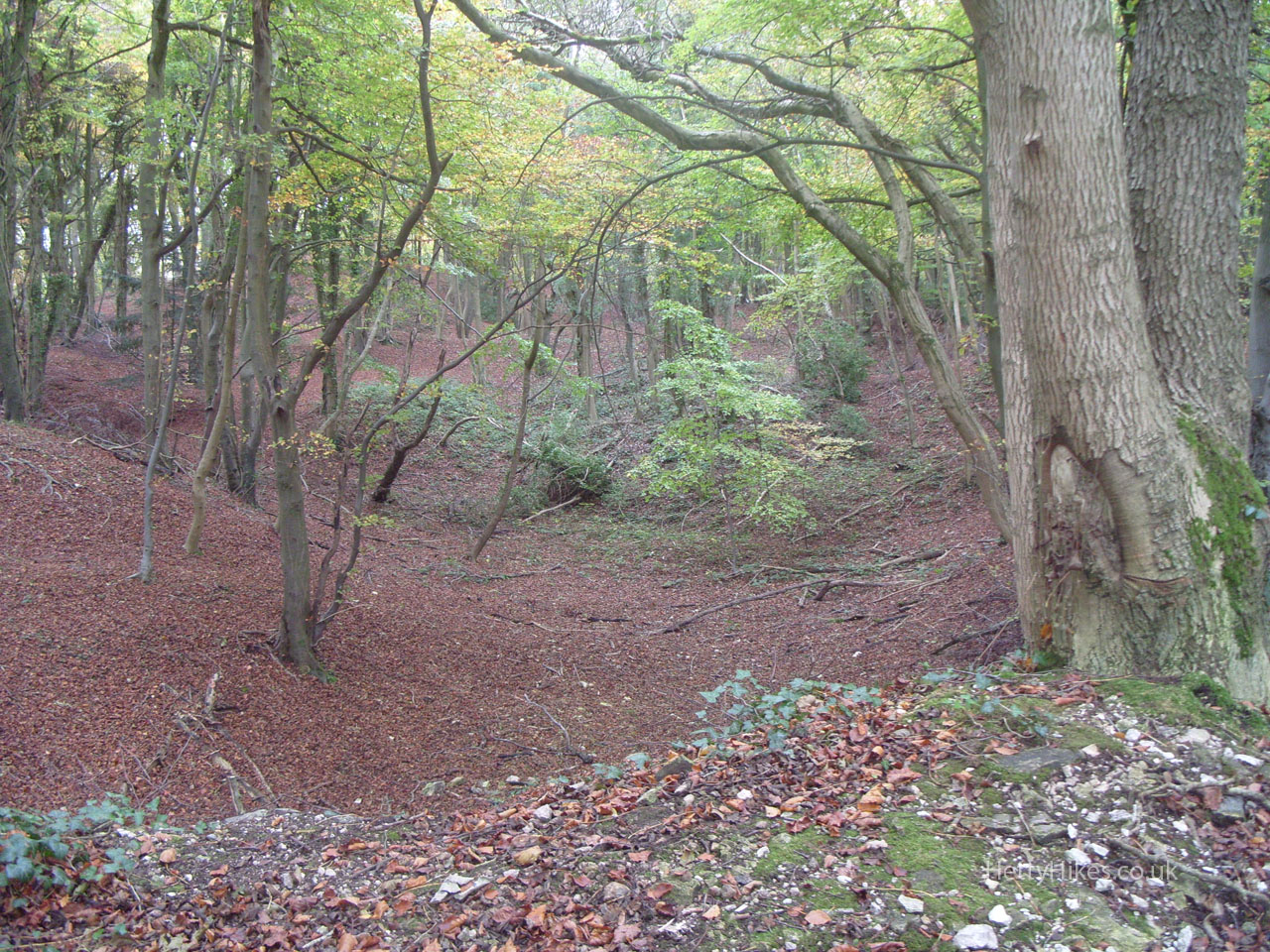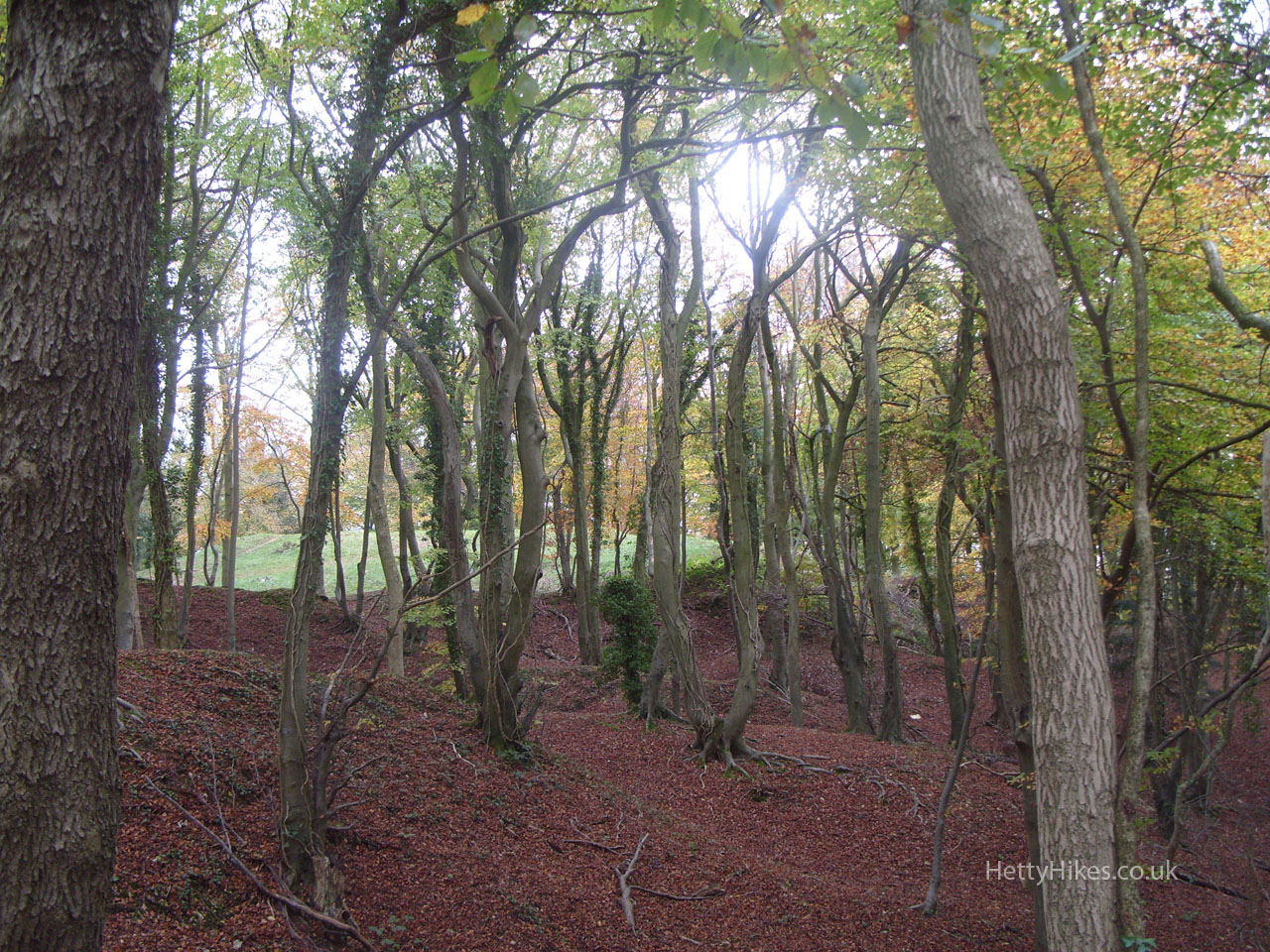 Unfortunately the views were murky
Rodborough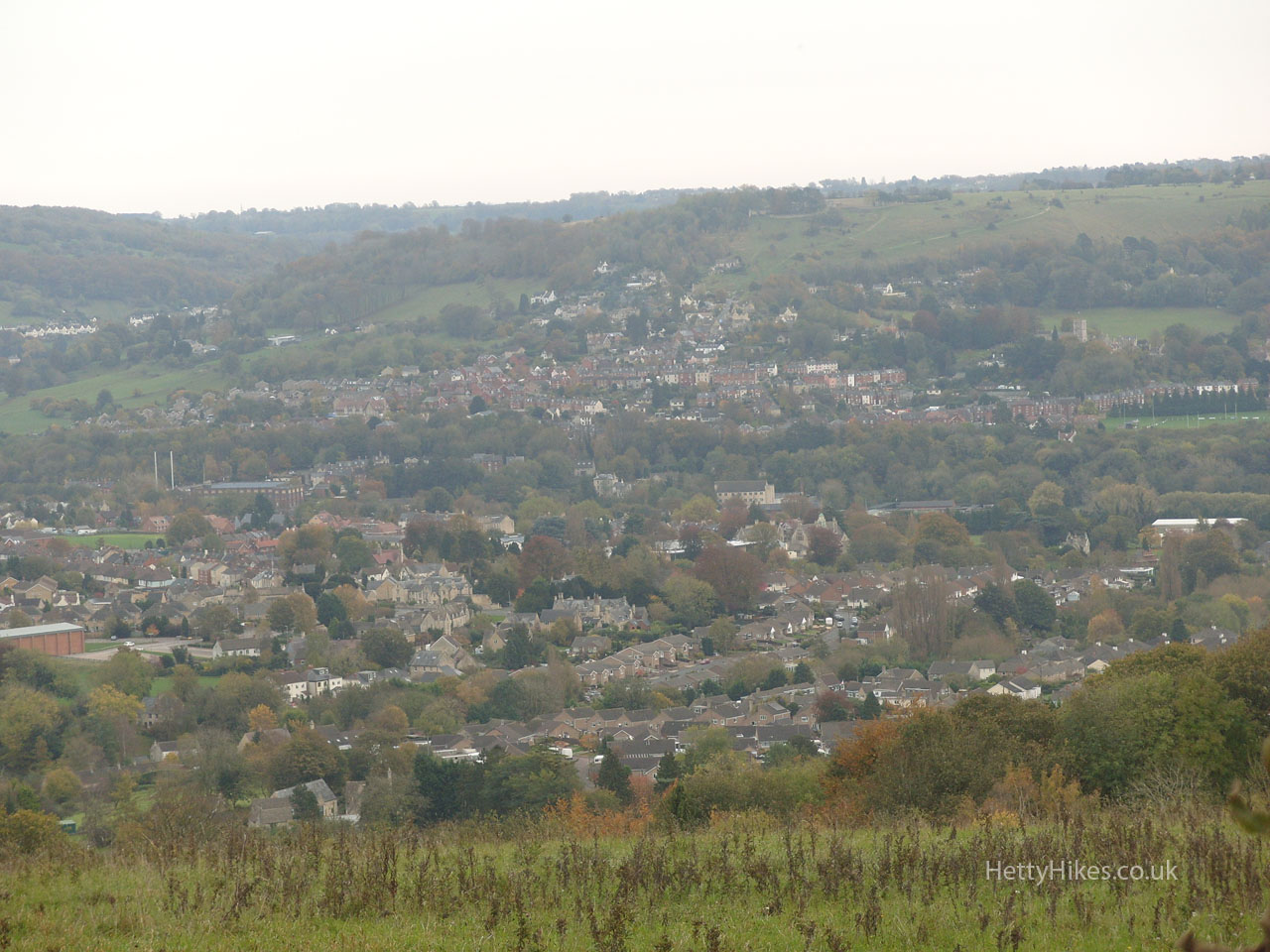 Paganhill, with Stroud behind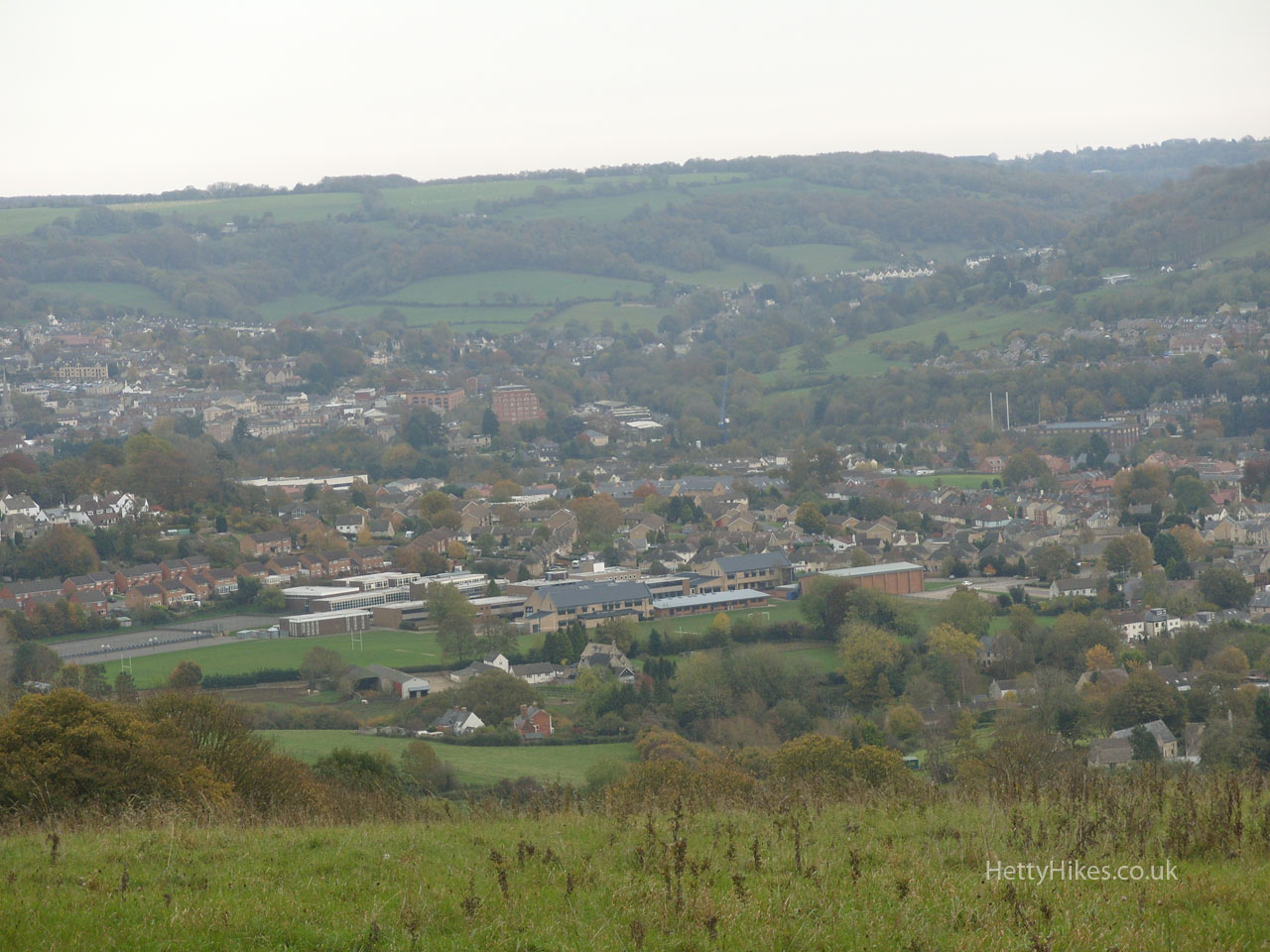 Stroud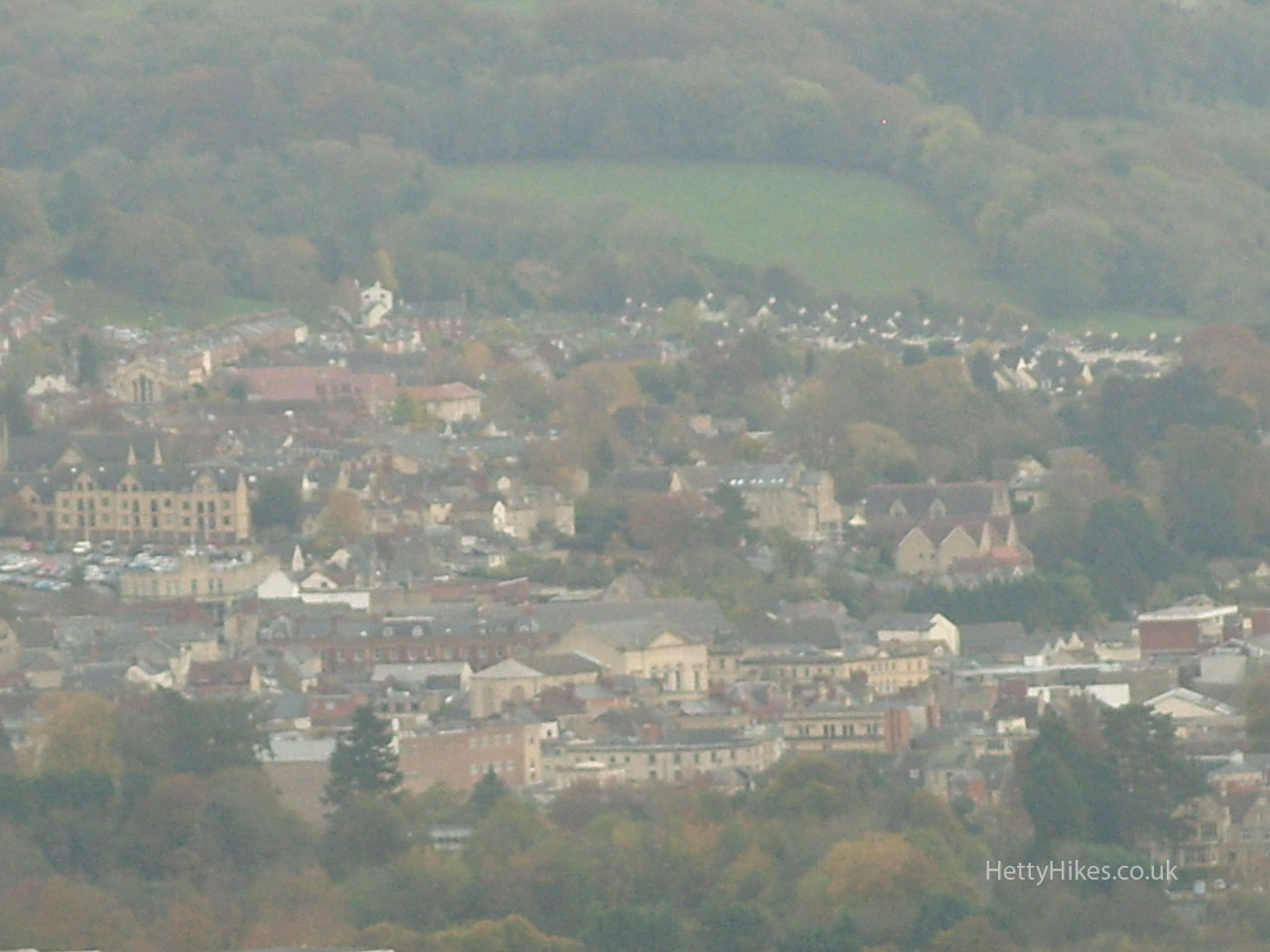 Stonehouse and River Severn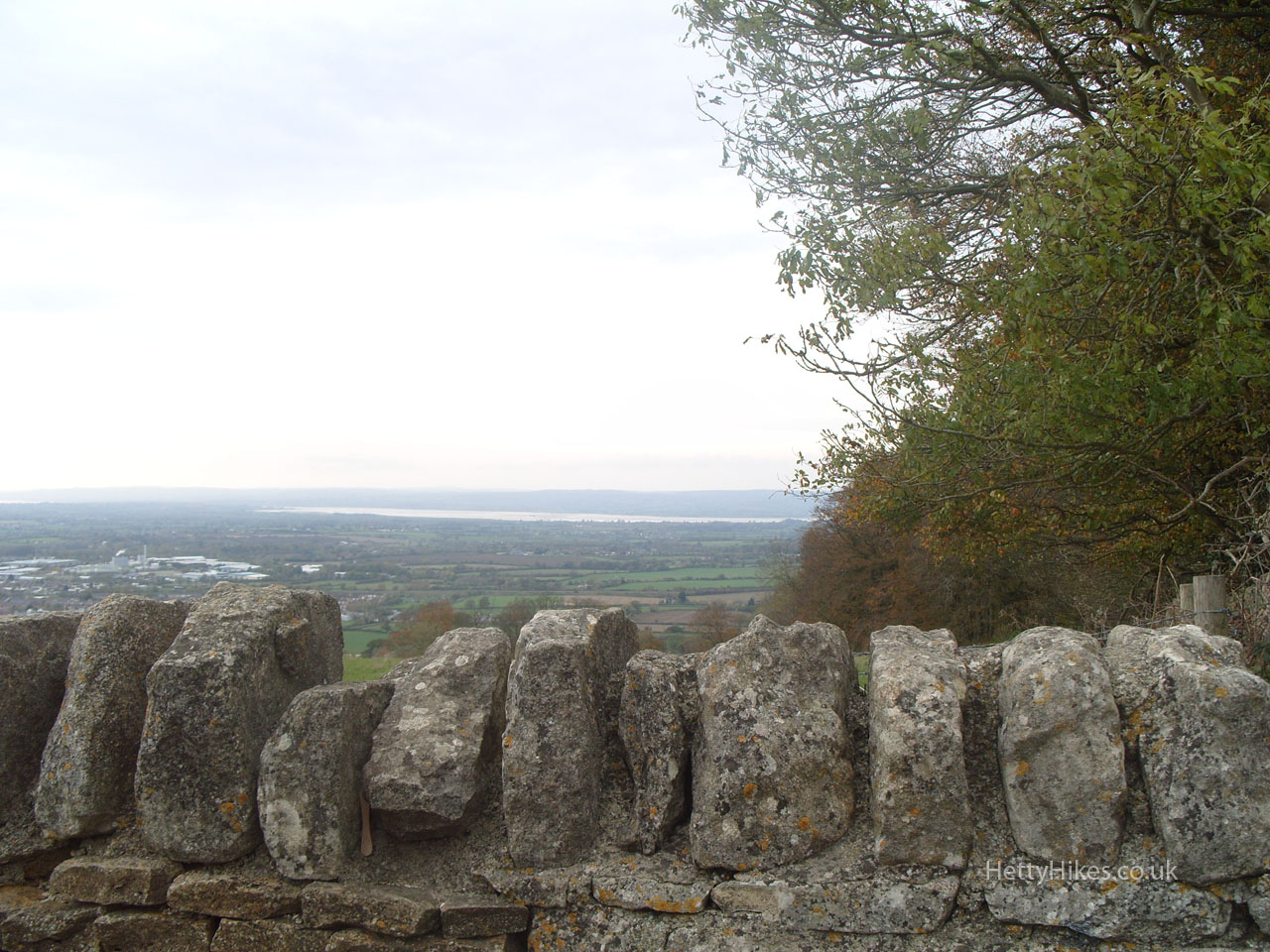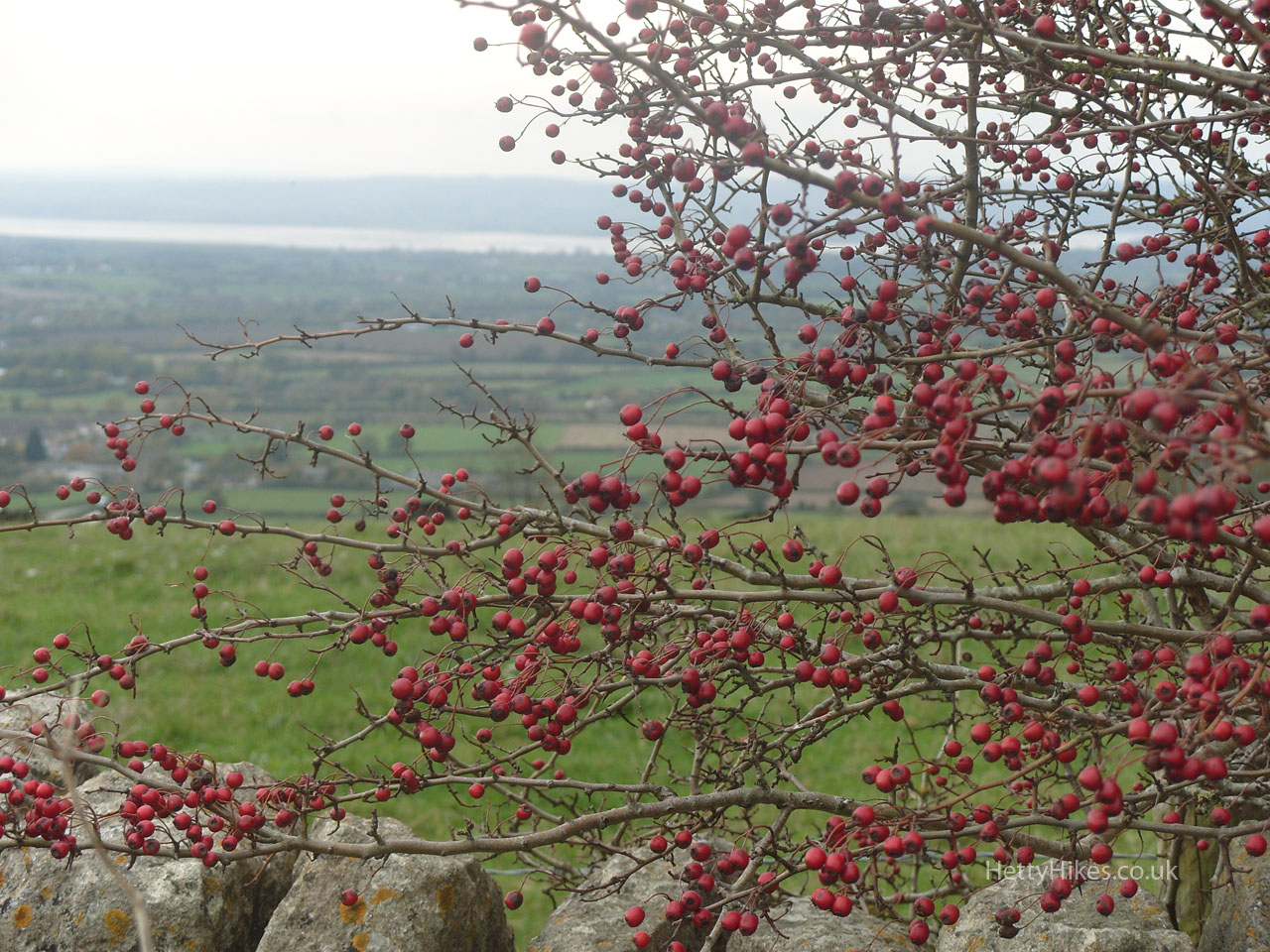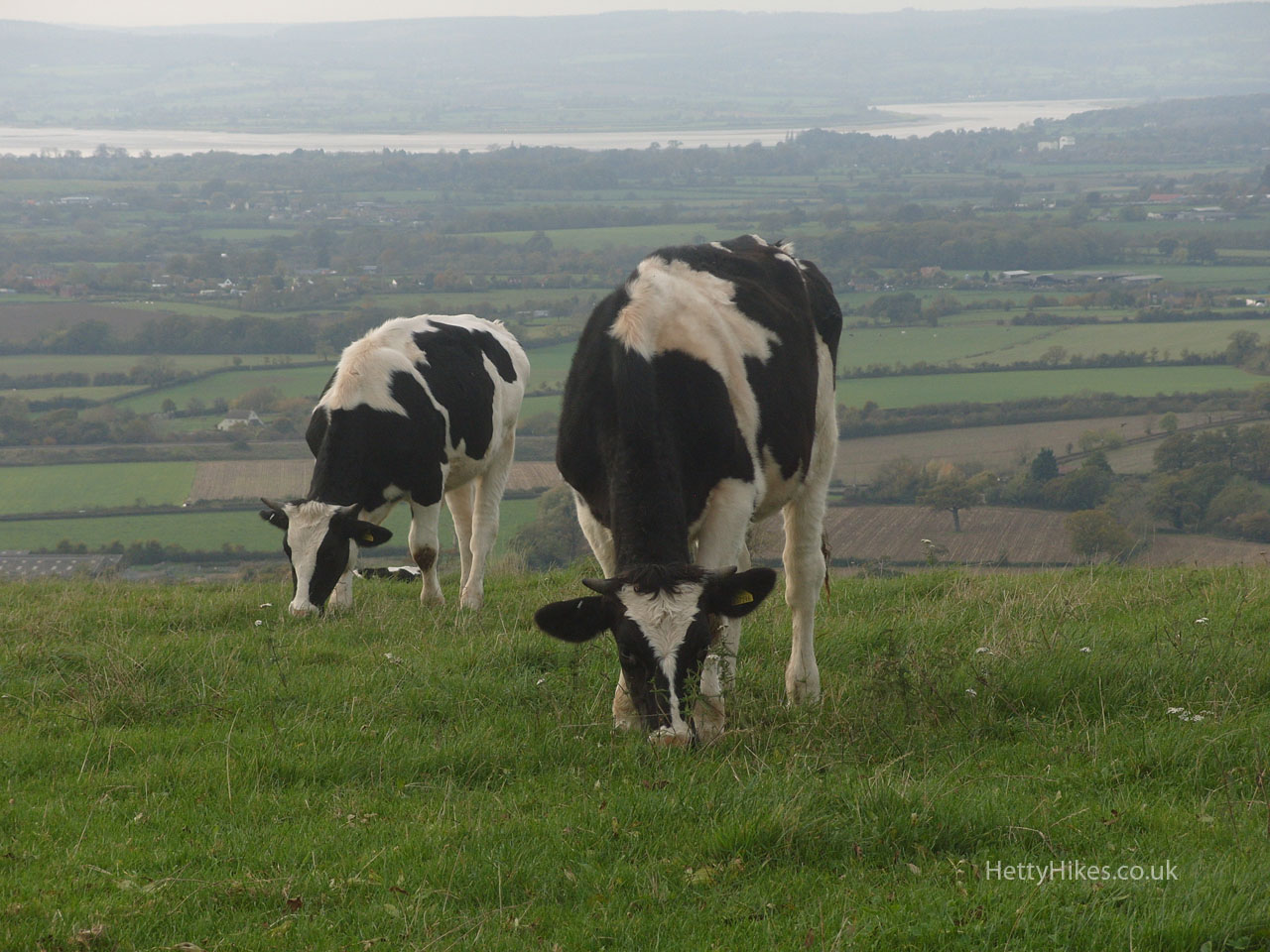 The Randwick Ash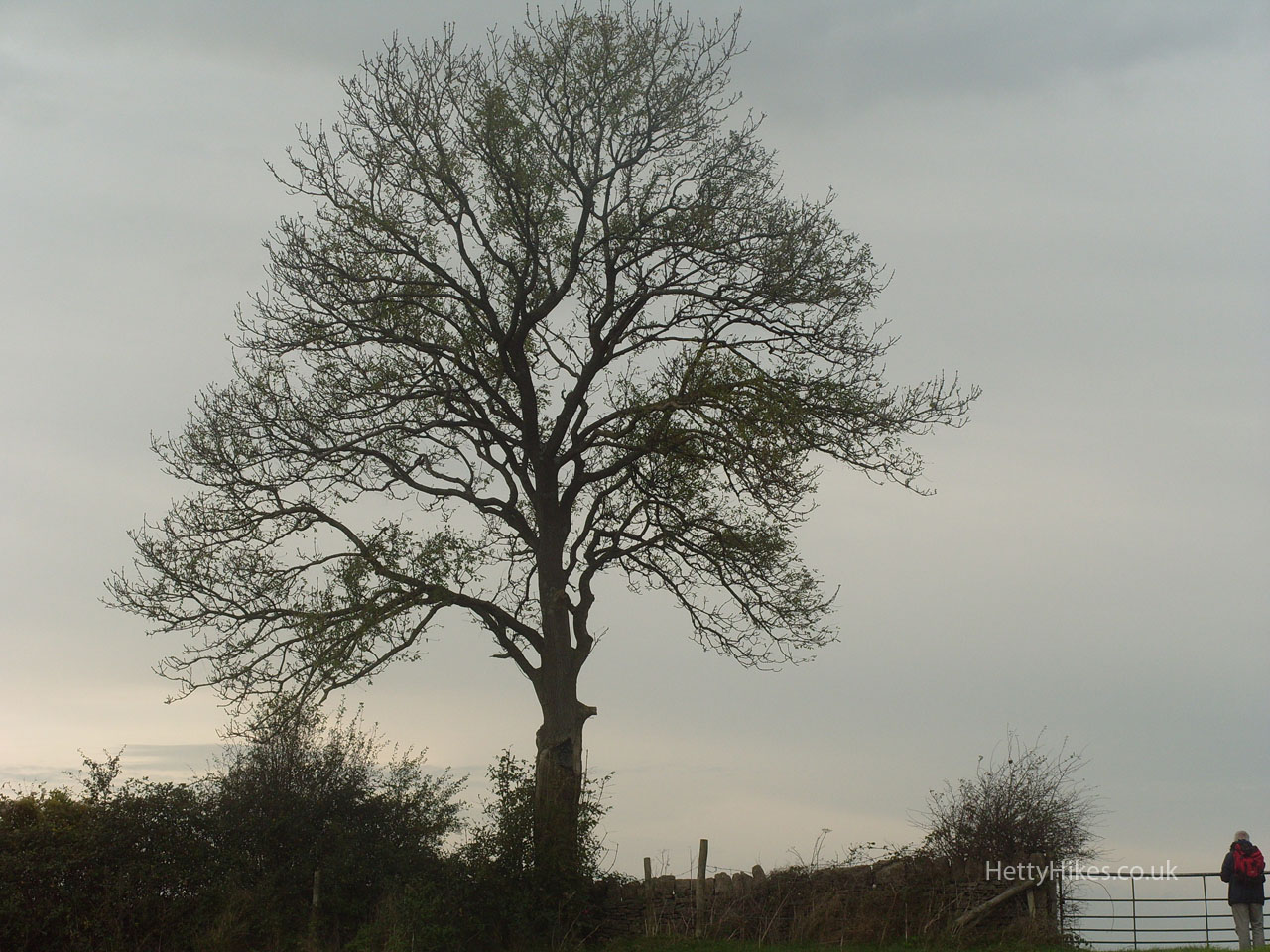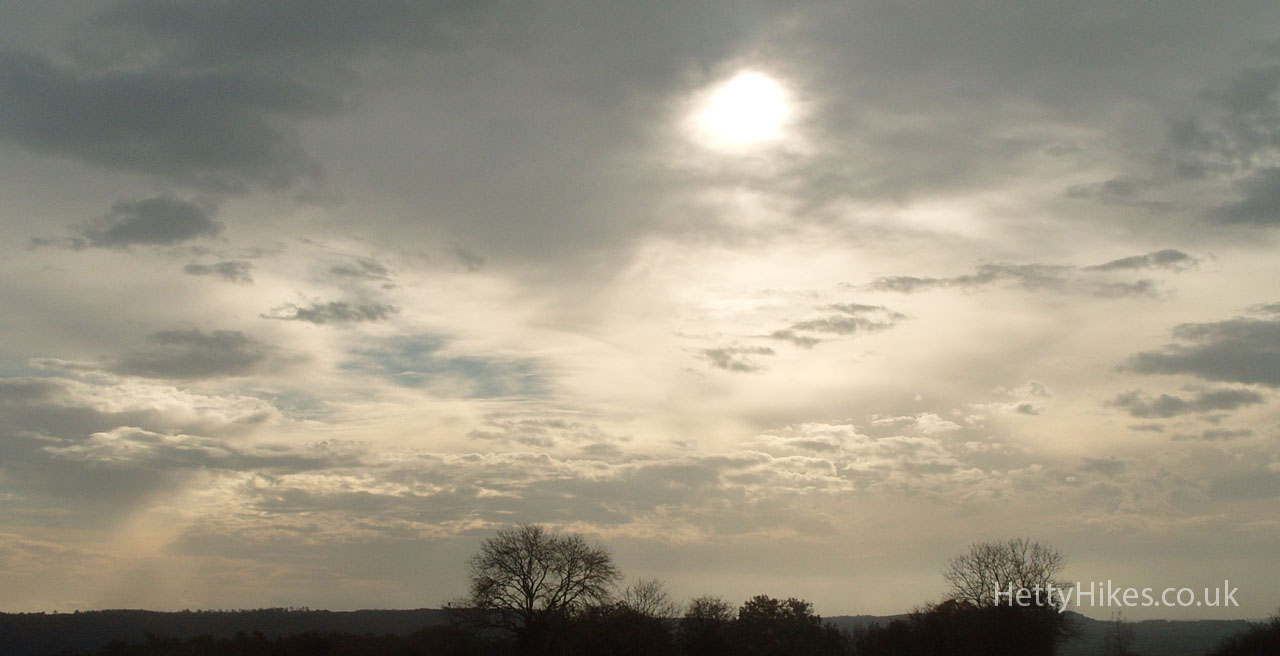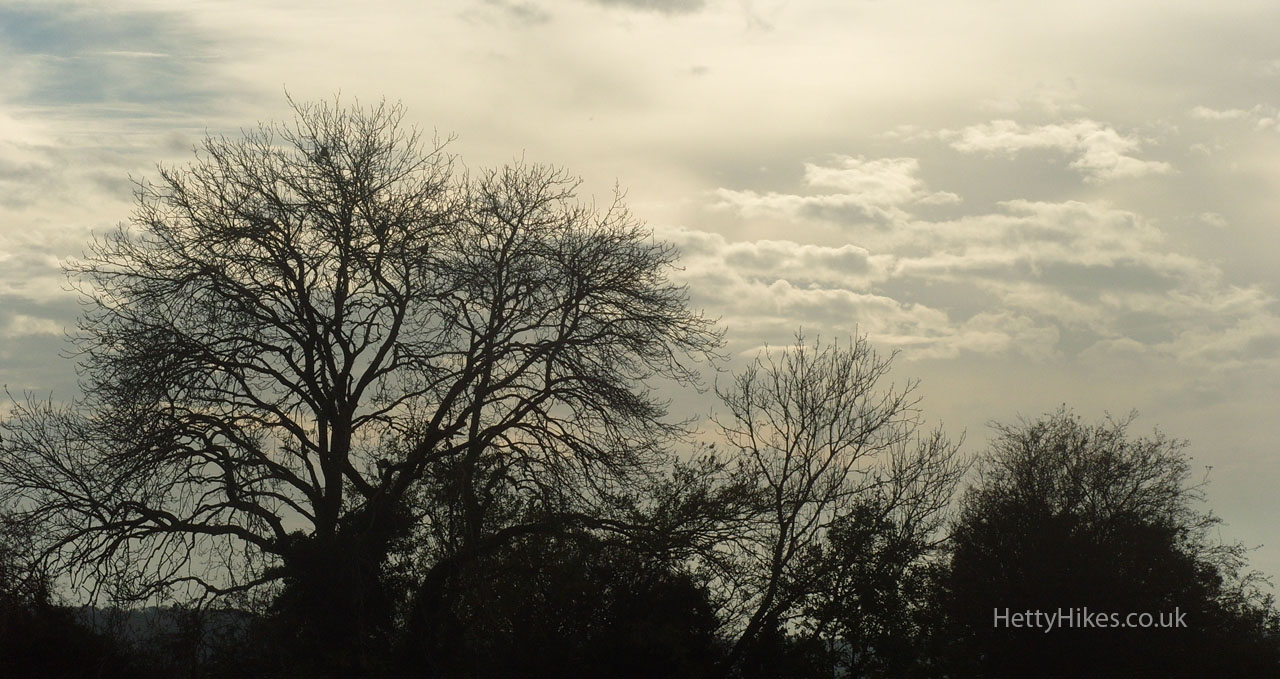 All images on the website copyright of HettyHikes.co.uk