Hampshire
A very impressive and well preserved castle, by Portsmouth harbour.
A Roman fort, built in the late 3rd century, which still has Roman walls and 16 of the original 20 Roman towers.
A Norman castle was built in a corner, within the Roman walls.
It was occupied into the 17th century.
In 1665 and the 18th century it was a prisoner-of-war camp.
Aerial view here -English Heritage – Portchester Castle, Hampshire
23rd October 2014                                                               All photos by Hetty
12th-century great tower, which was increased in height in the 14th century. Extra floors were put in during the Napoleonic wars to house 1,000 prisoners. It is the best preserved keep we have seen – you can climb to the top.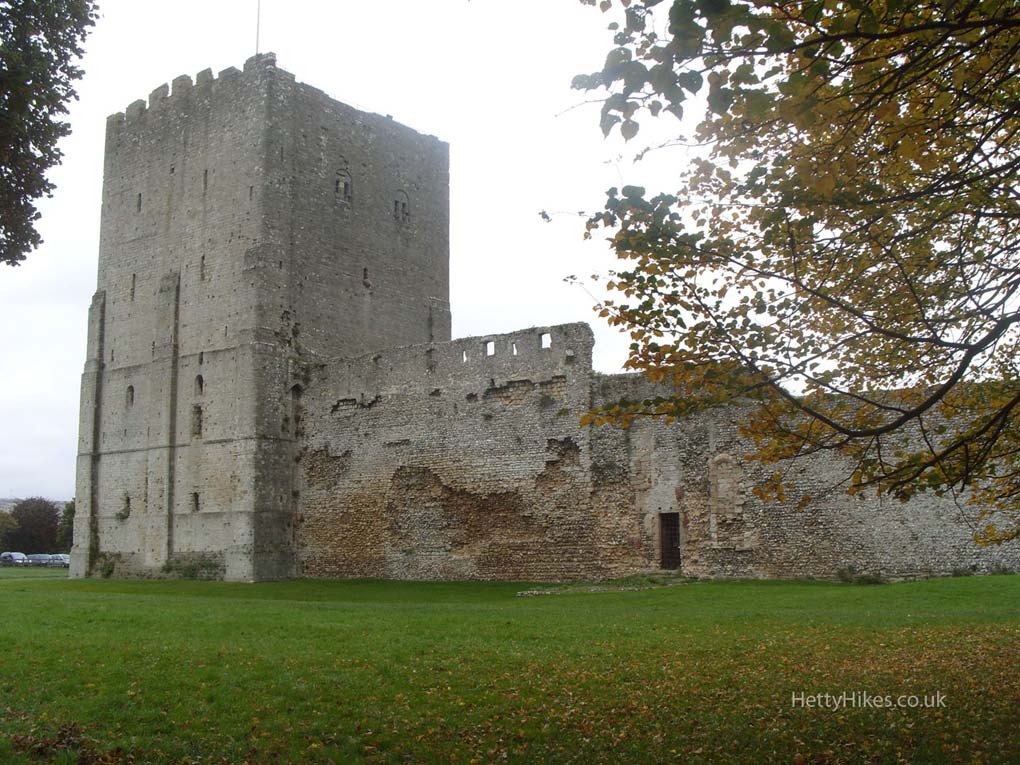 Roman walls
The Land Gate (originally Roman)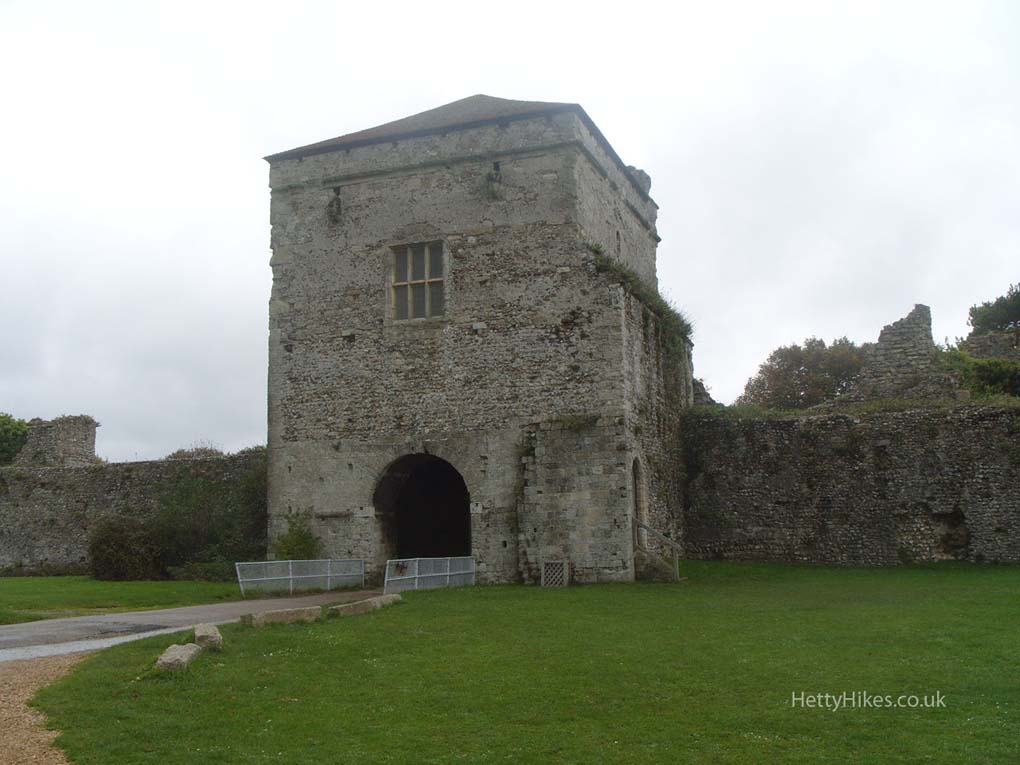 Entrance to the Norman castle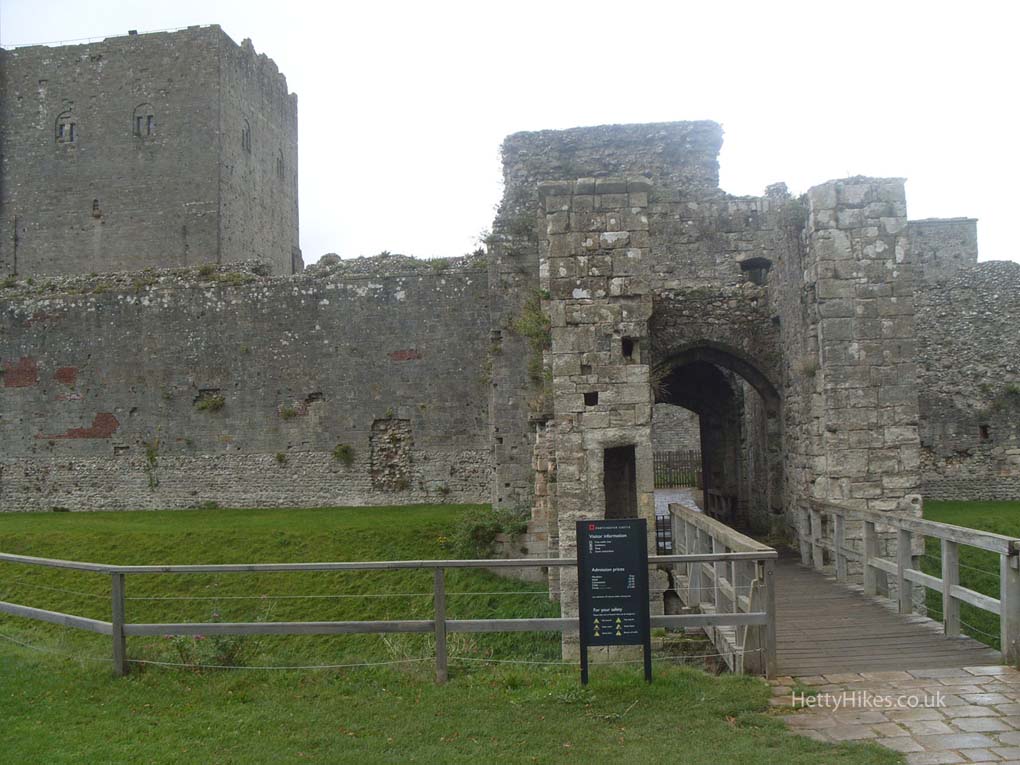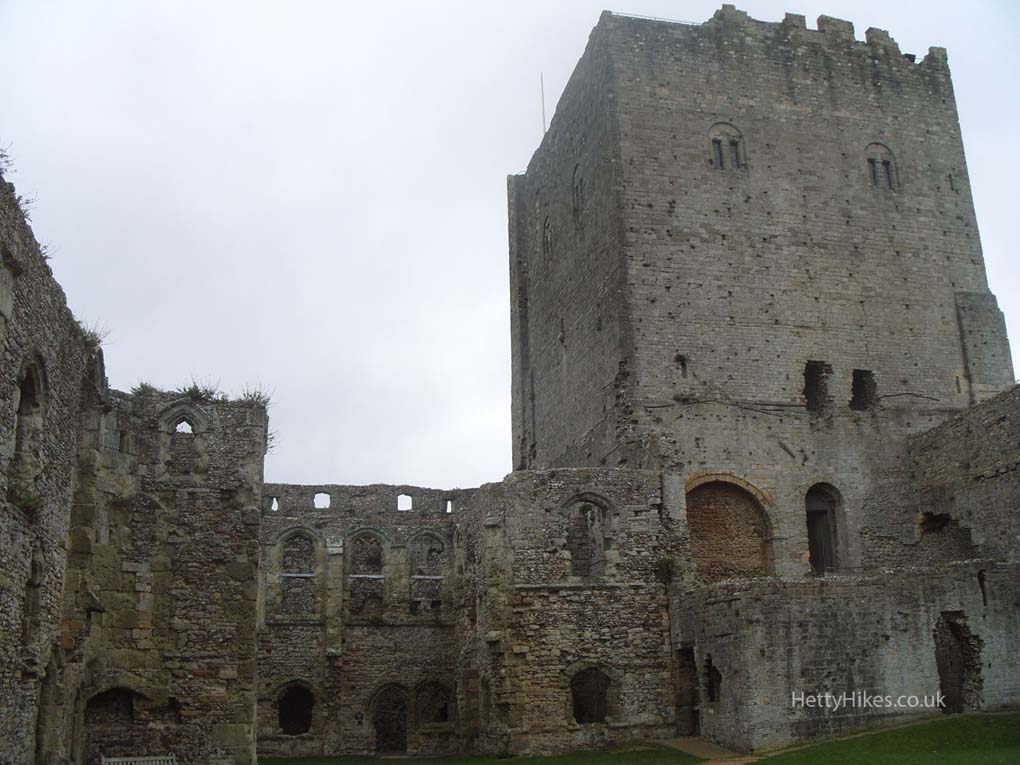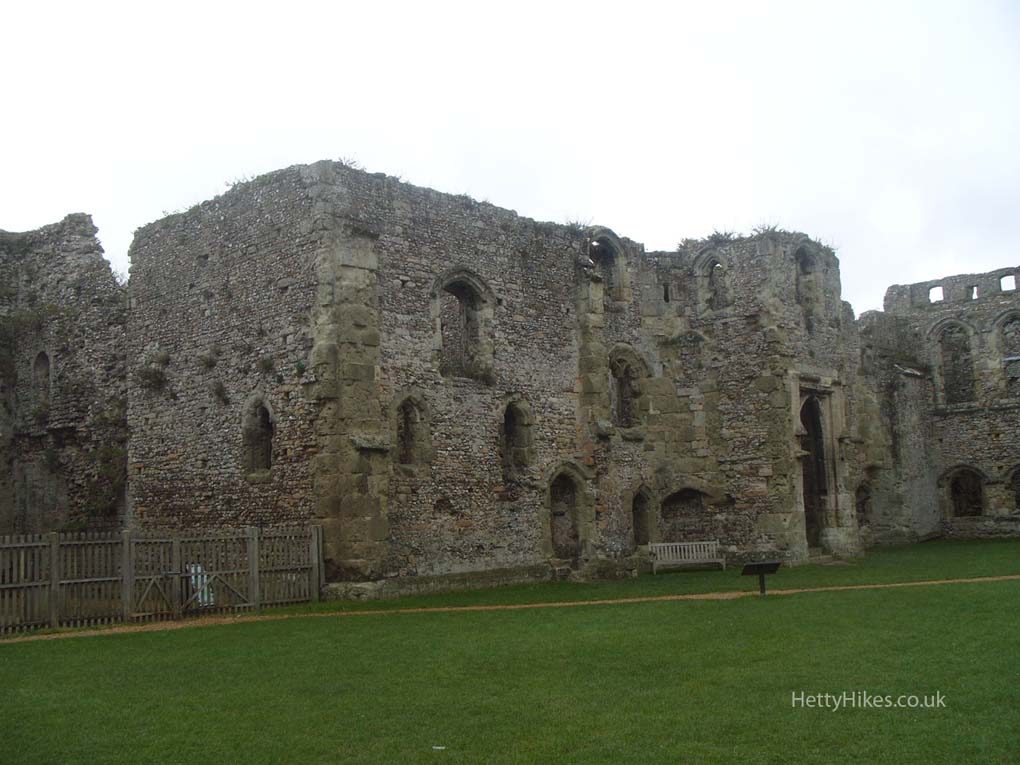 Mr H listening to the audio tour – these were originally windows.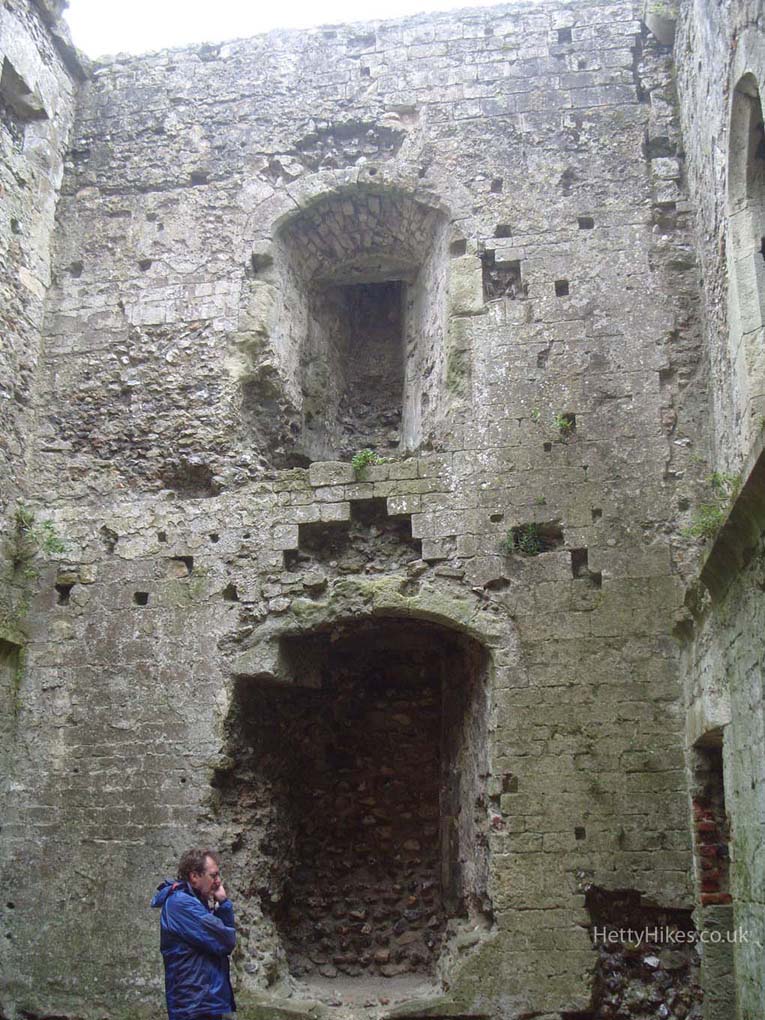 It was a Royal residence in the 1390s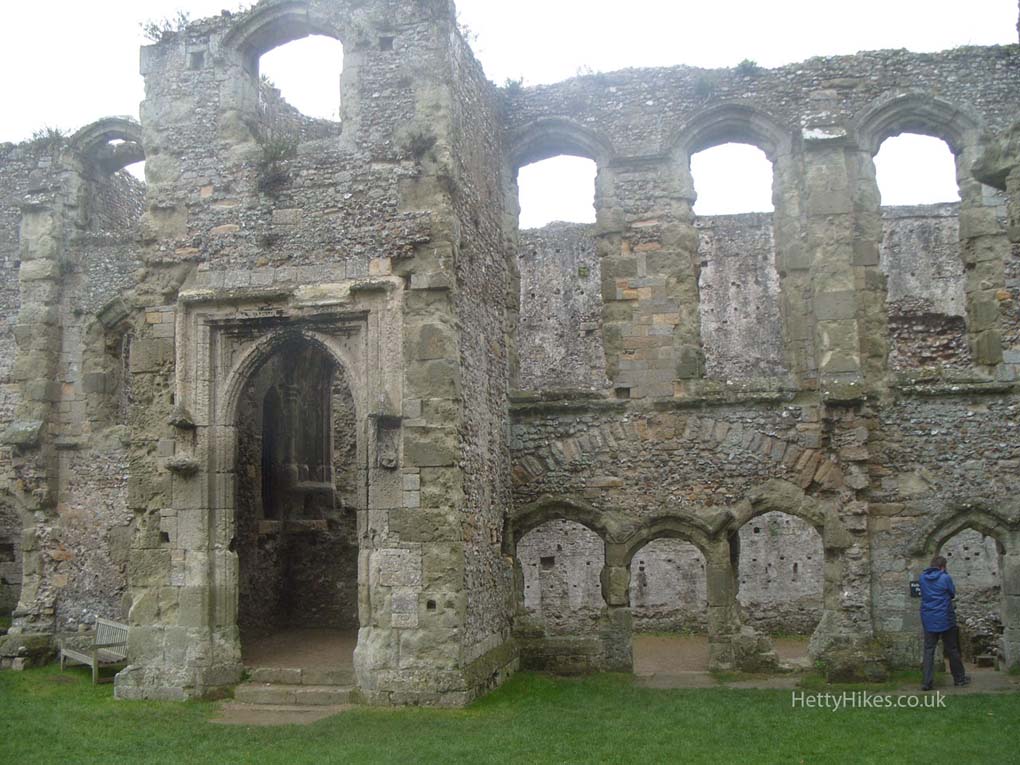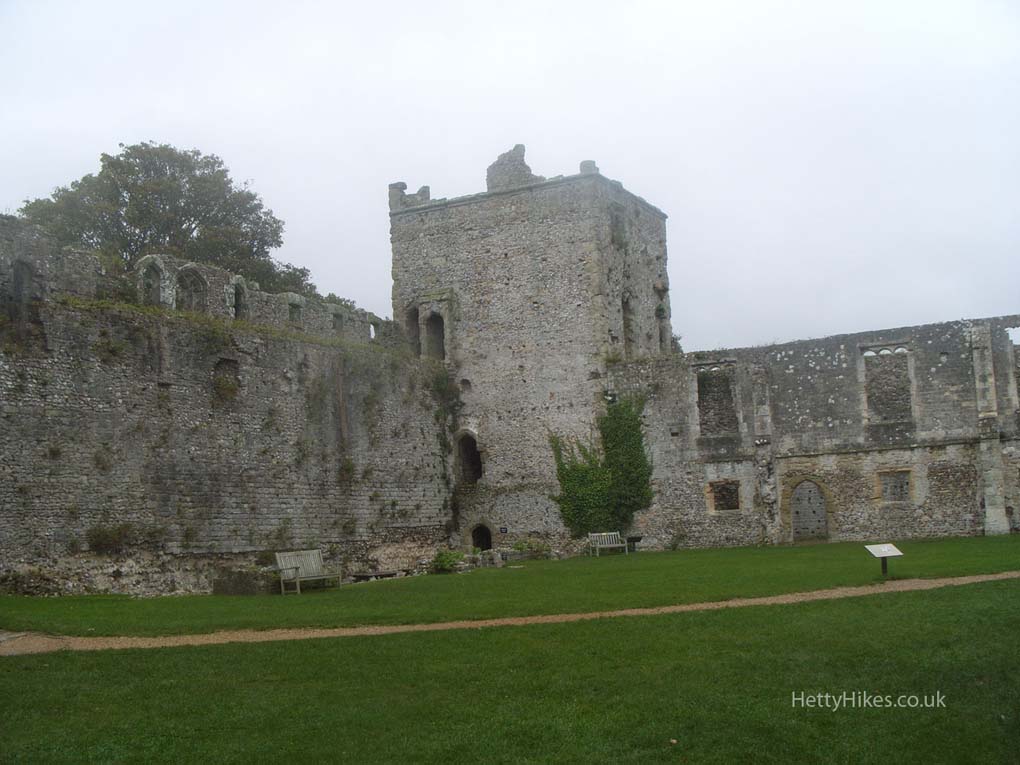 The harbour is still by its side.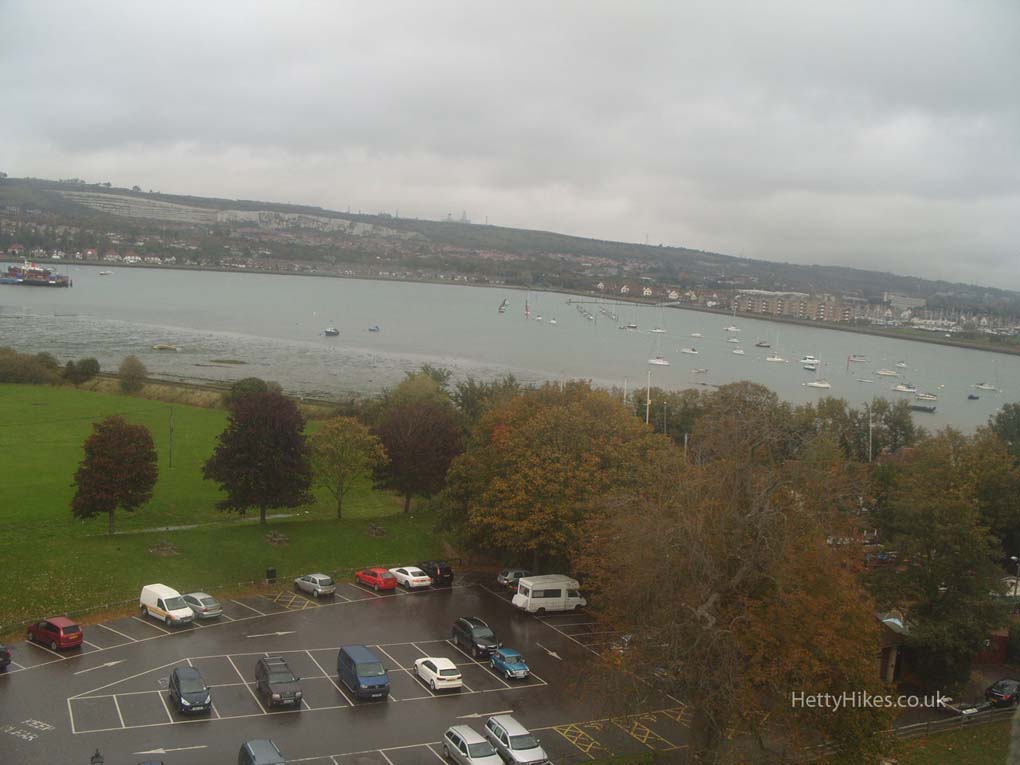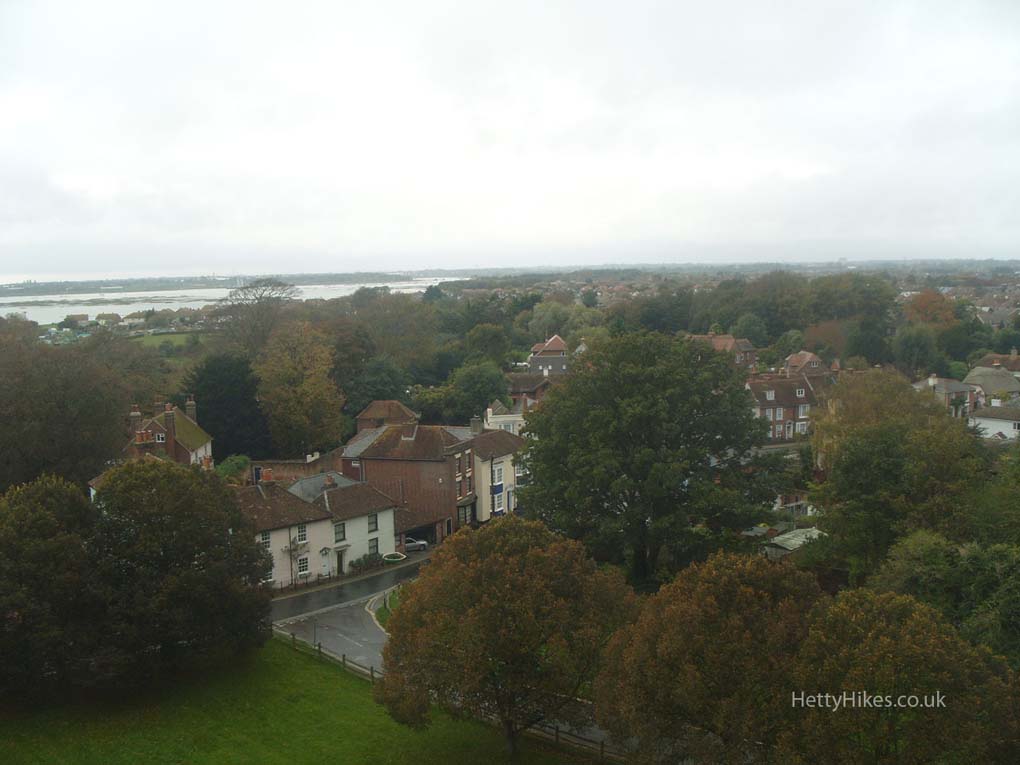 The Land Gate.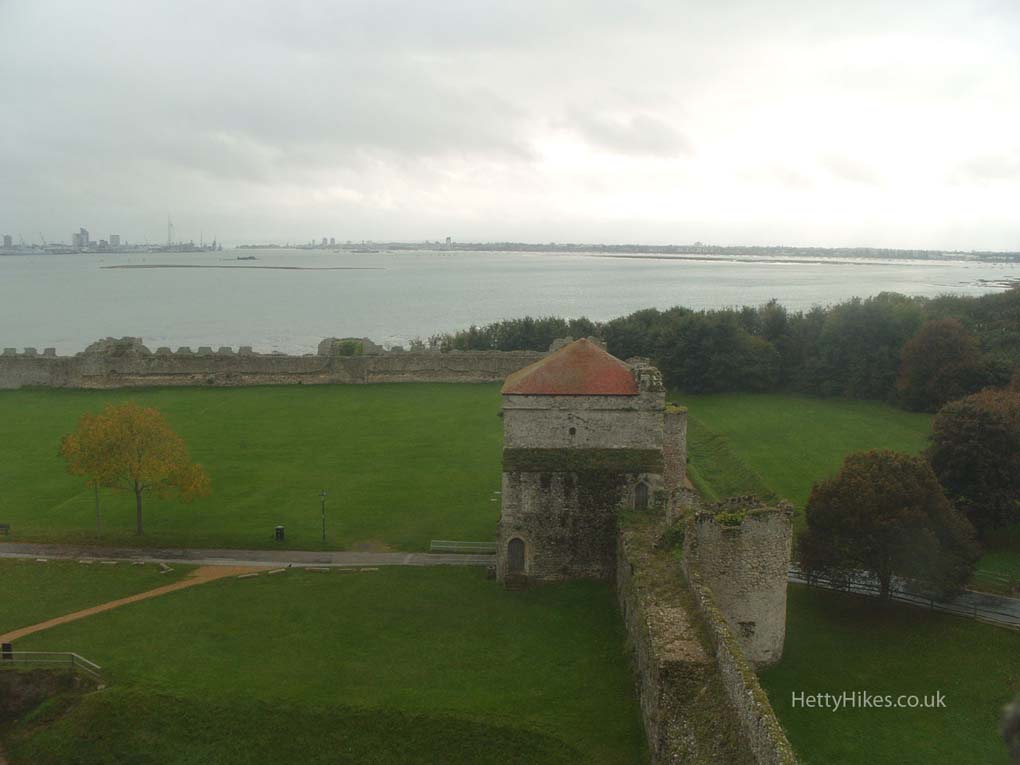 Looking through a dirty window, high up in the great tower, to the Water Gate, harbour and church.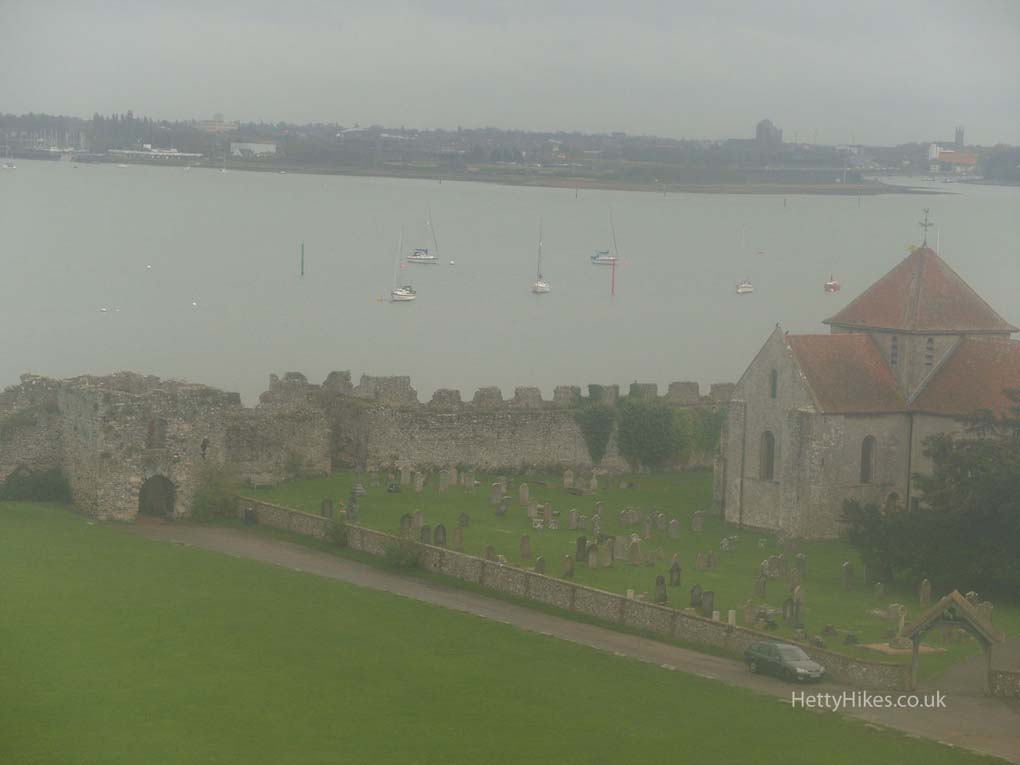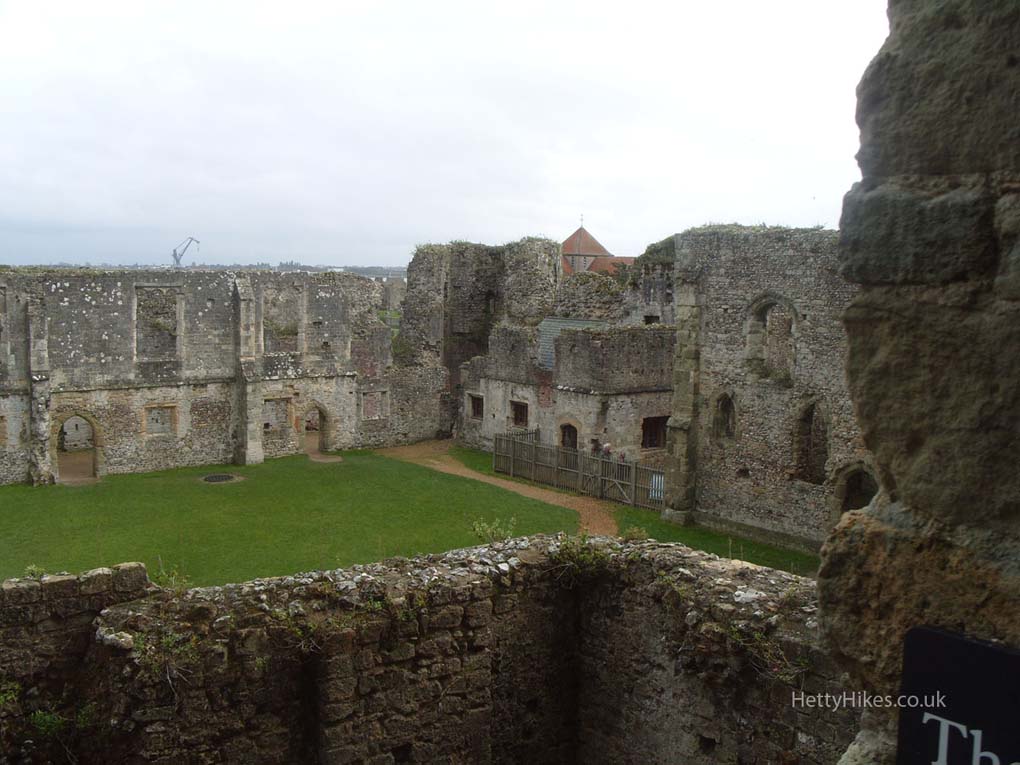 The present parish church, the only surviving part of a priory, founded in the fort enclosure in about 1128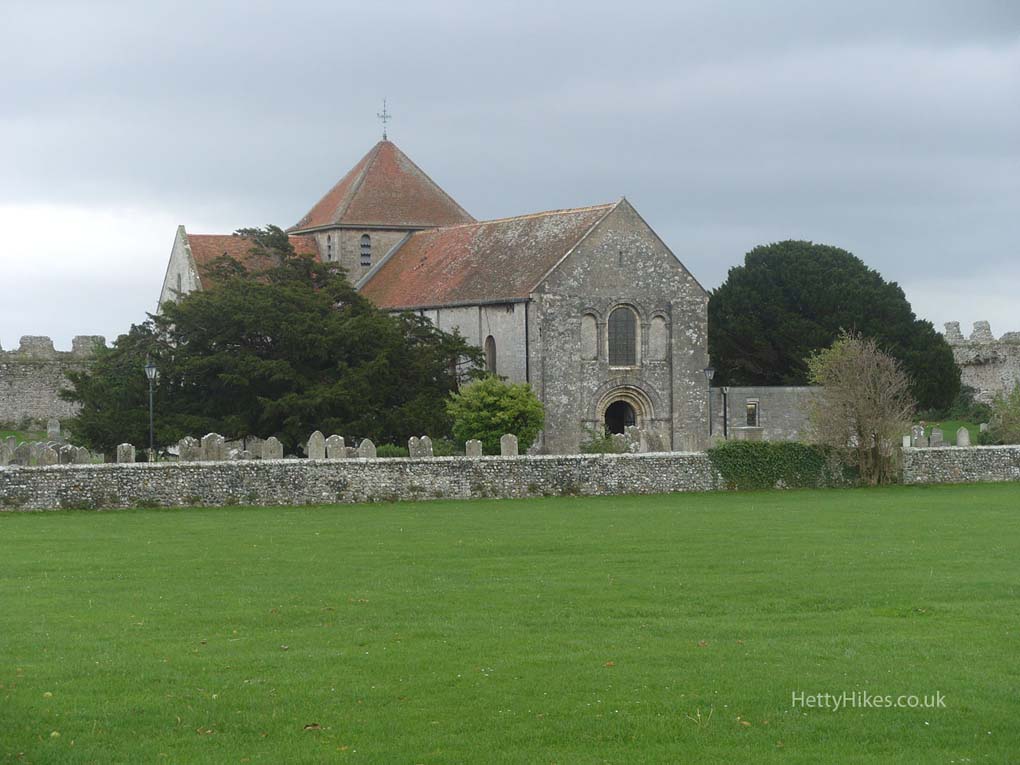 Mr H by the church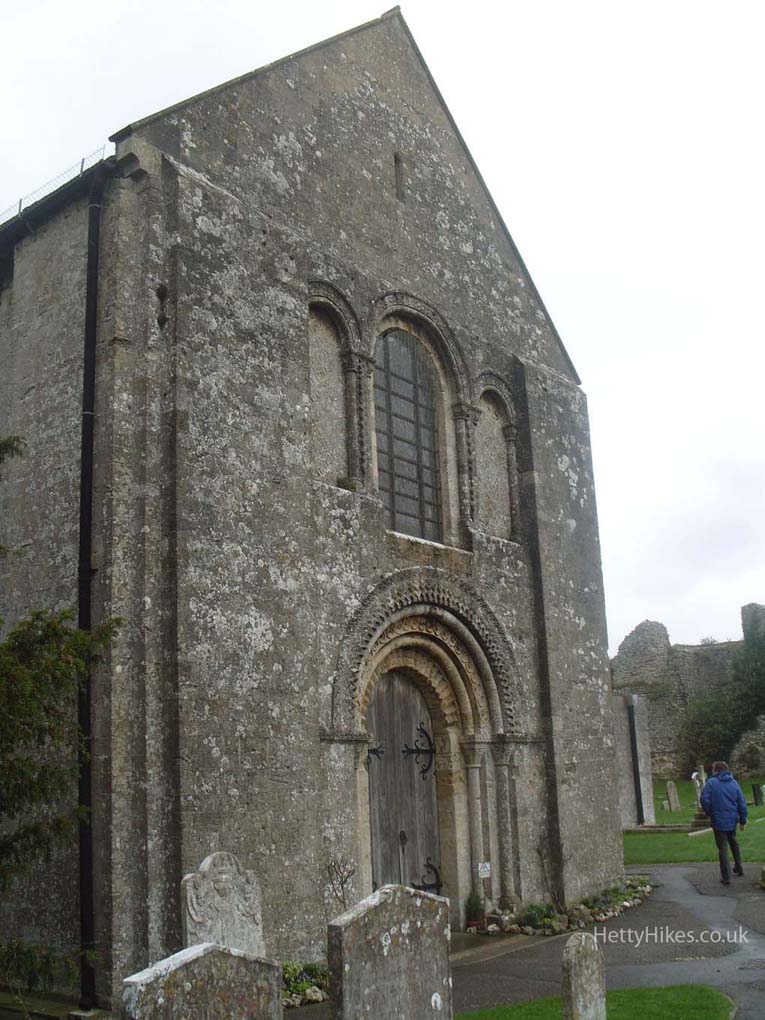 The Roman Water Gate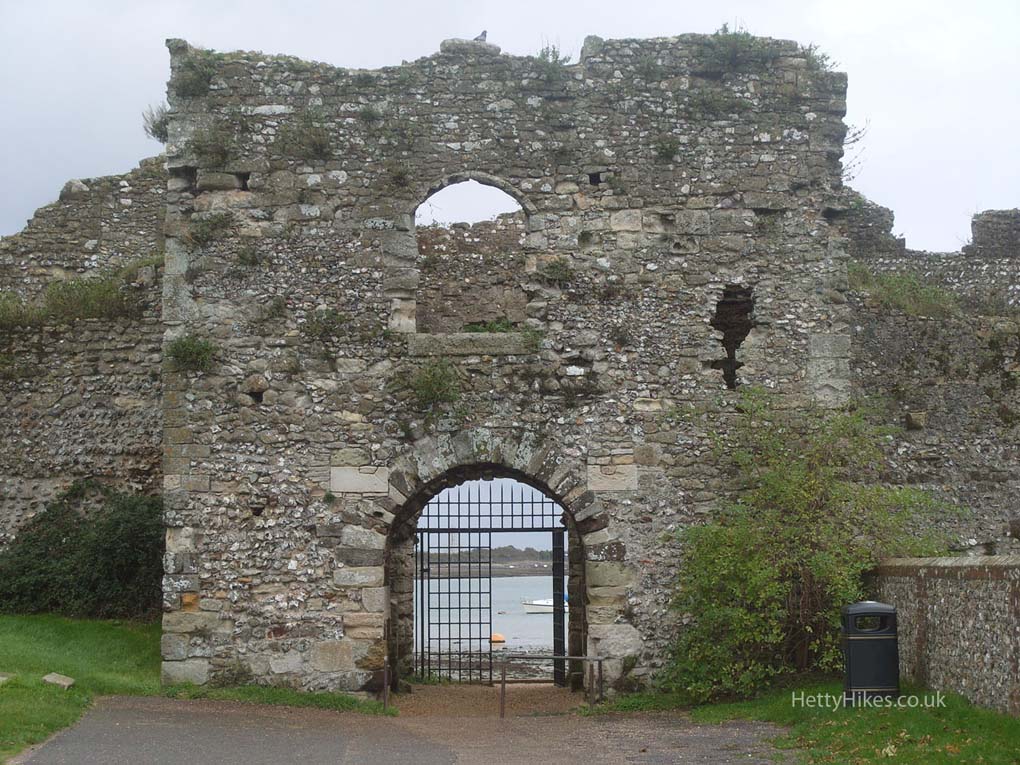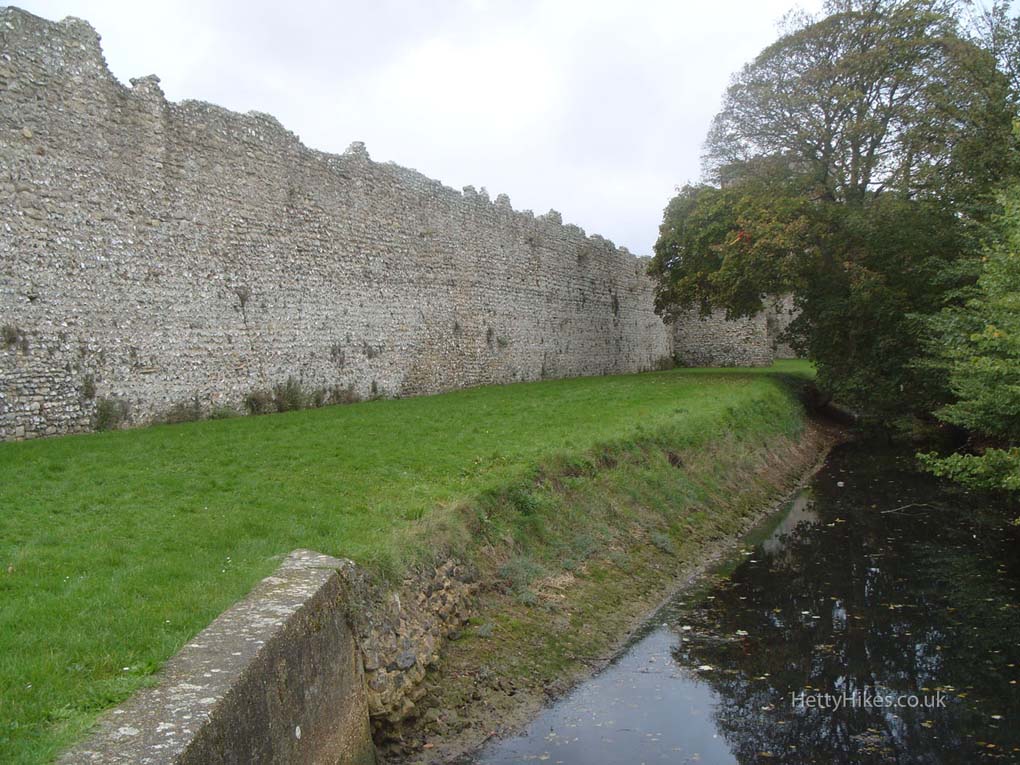 All images on the website copyright of HettyHikes.co.uk