Devon                                                                      Photos by Hetty
17th May 2021
Woolacombe Beach                Map of walk  3.3 miles 1hr 20 mins
A walk up Potter's Hill.  Lots of bluebells and yellow gorse above the three miles of sandy beach.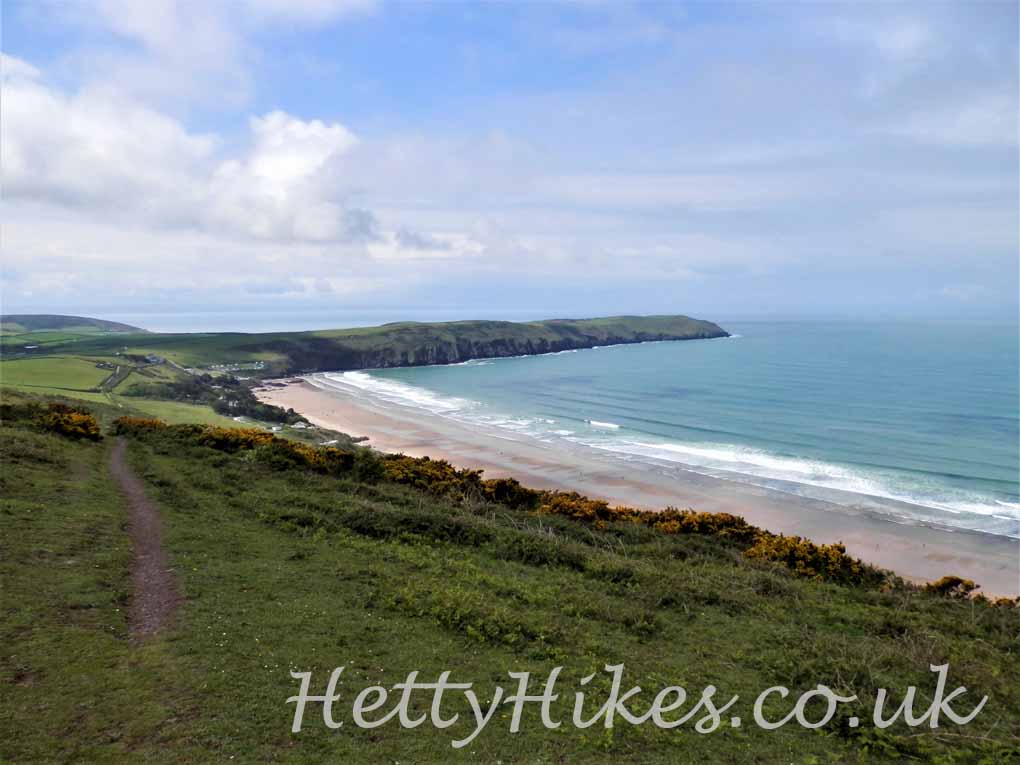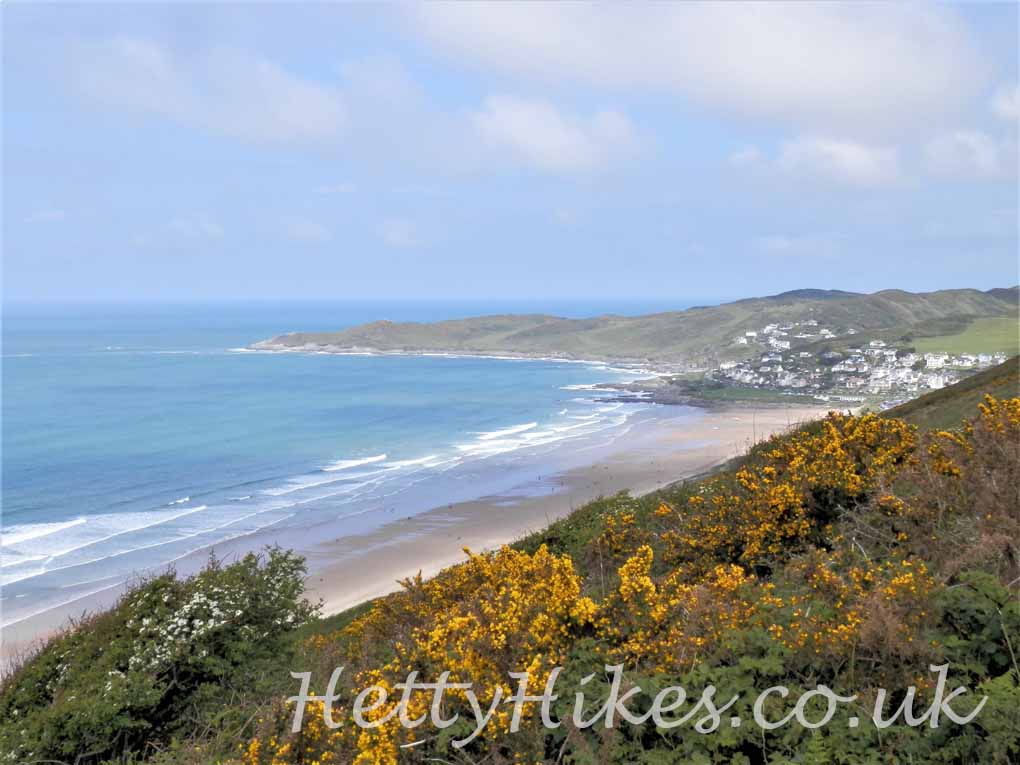 Next we went down to the beach and walked back along the sand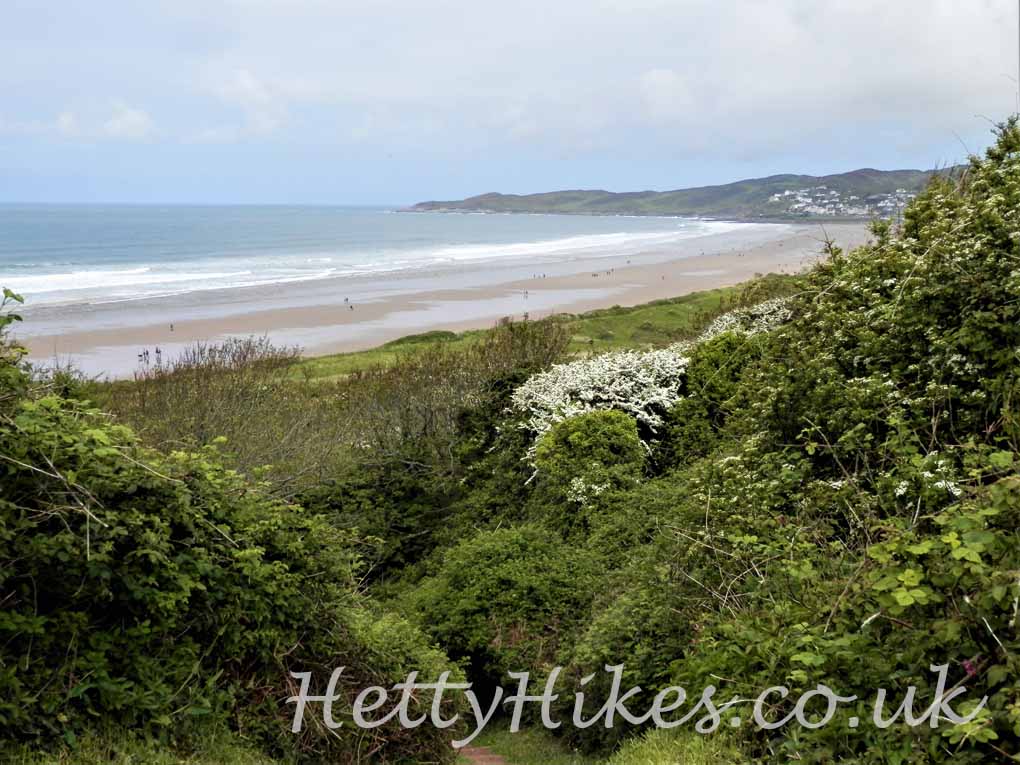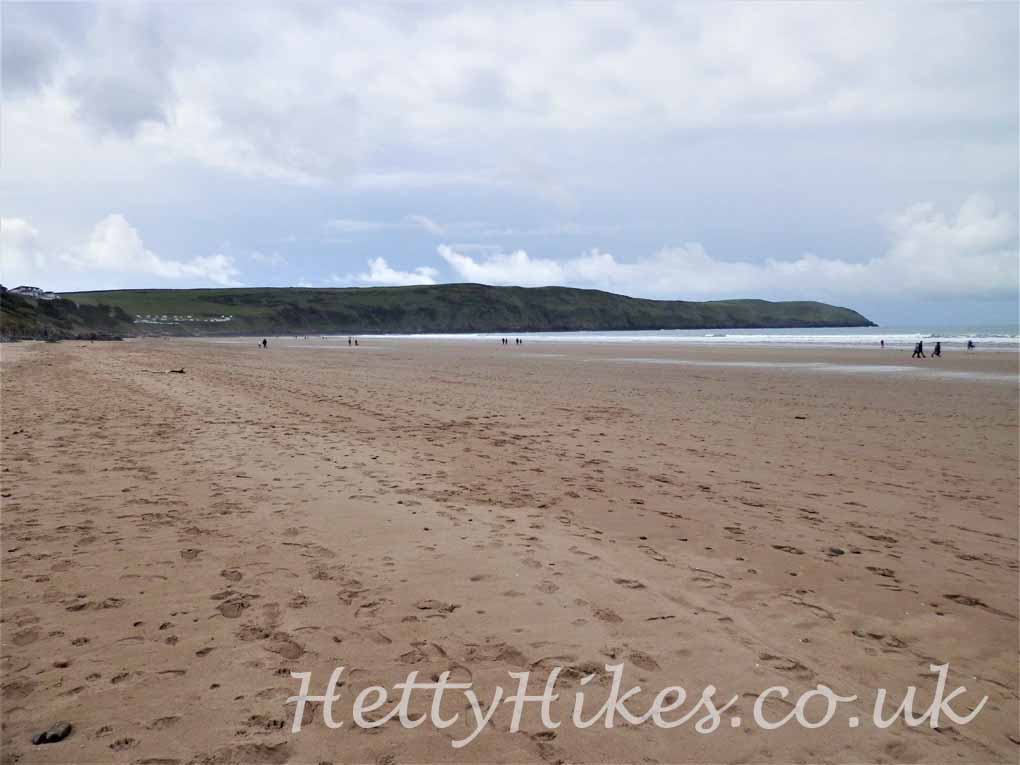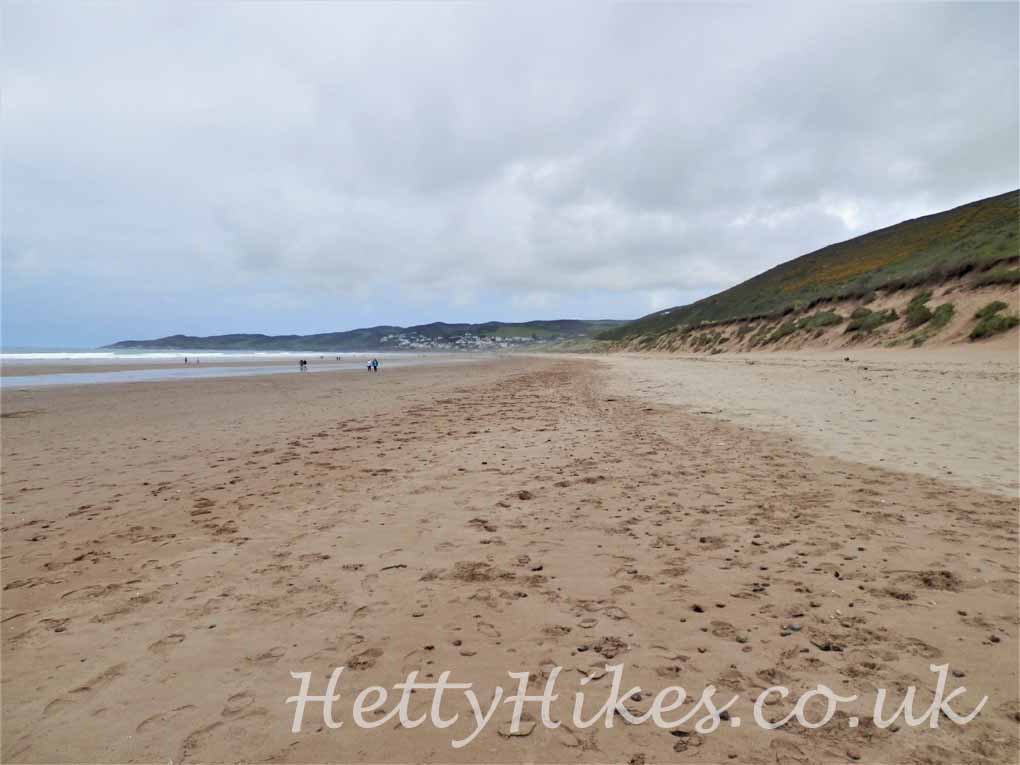 Hang gliders on the top, where we were a short time ago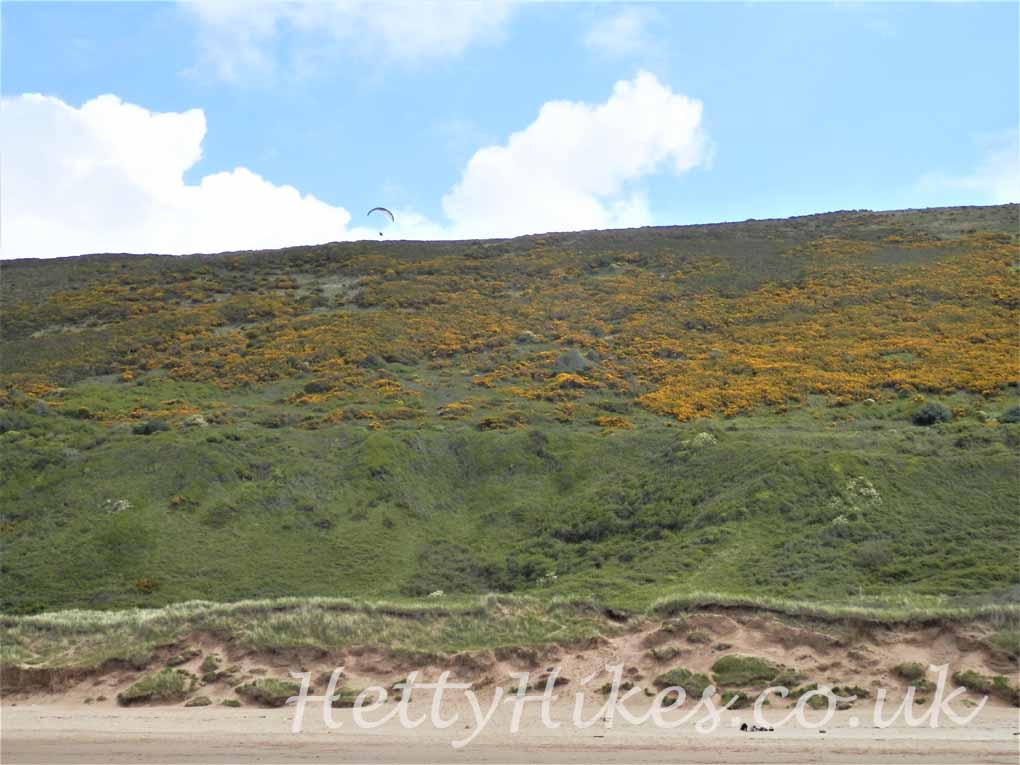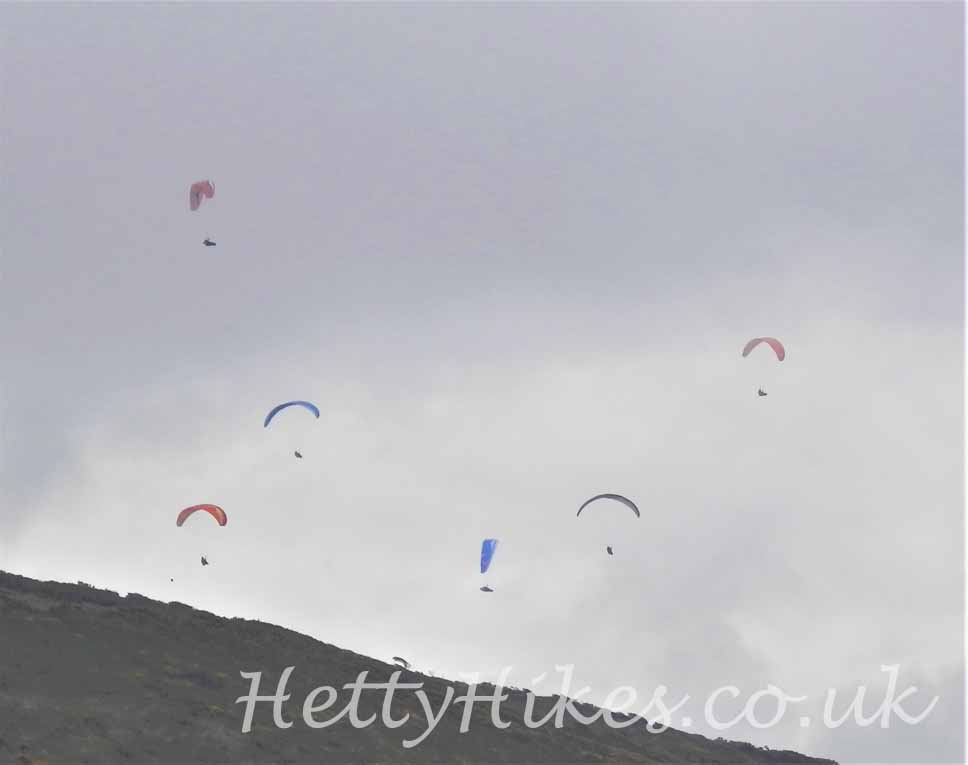 2. Walk to Morte Point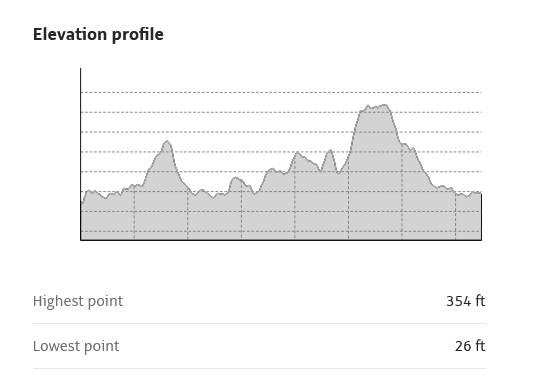 Map of walk  4.6 miles 2 hrs

After a picnic lunch we followed the coast path north to Morte Point.
Looking back over Woolacombe Beach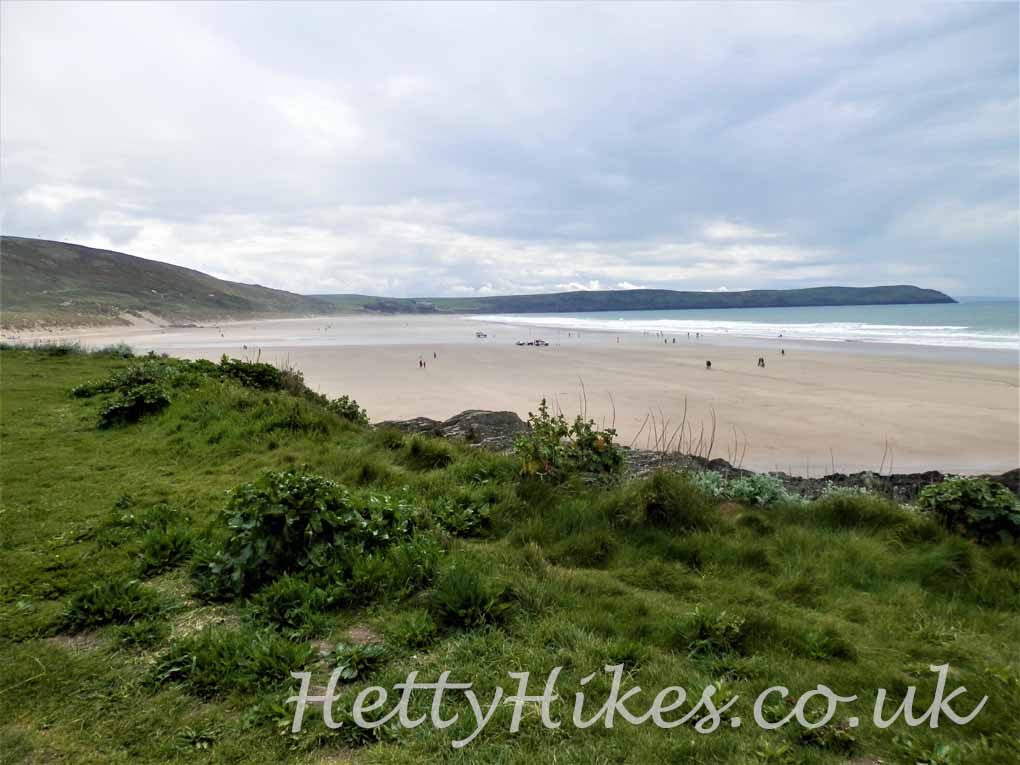 Passing small coves, looking at the contrast between dark rocks and yellow sand.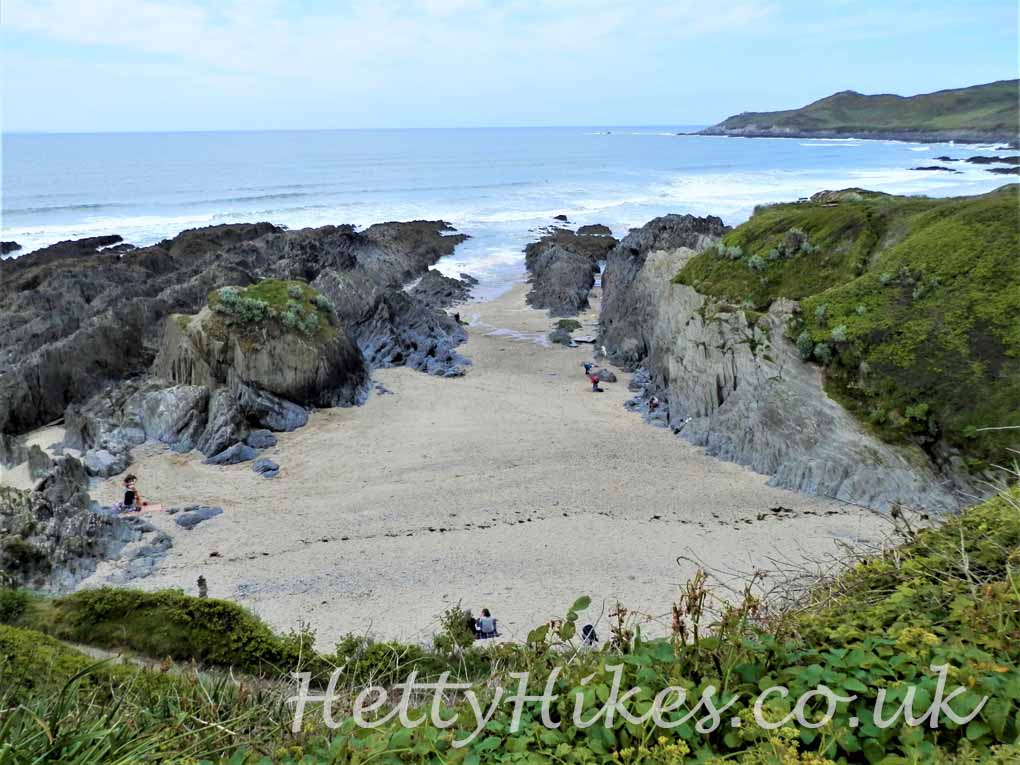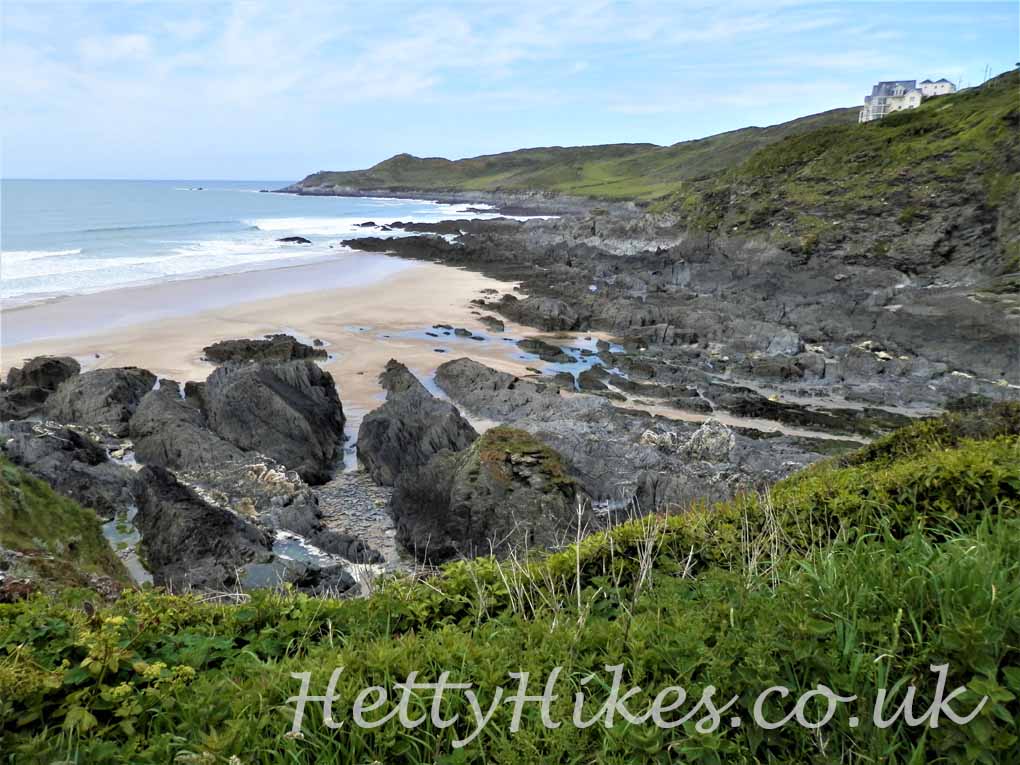 Morte Point is  at the end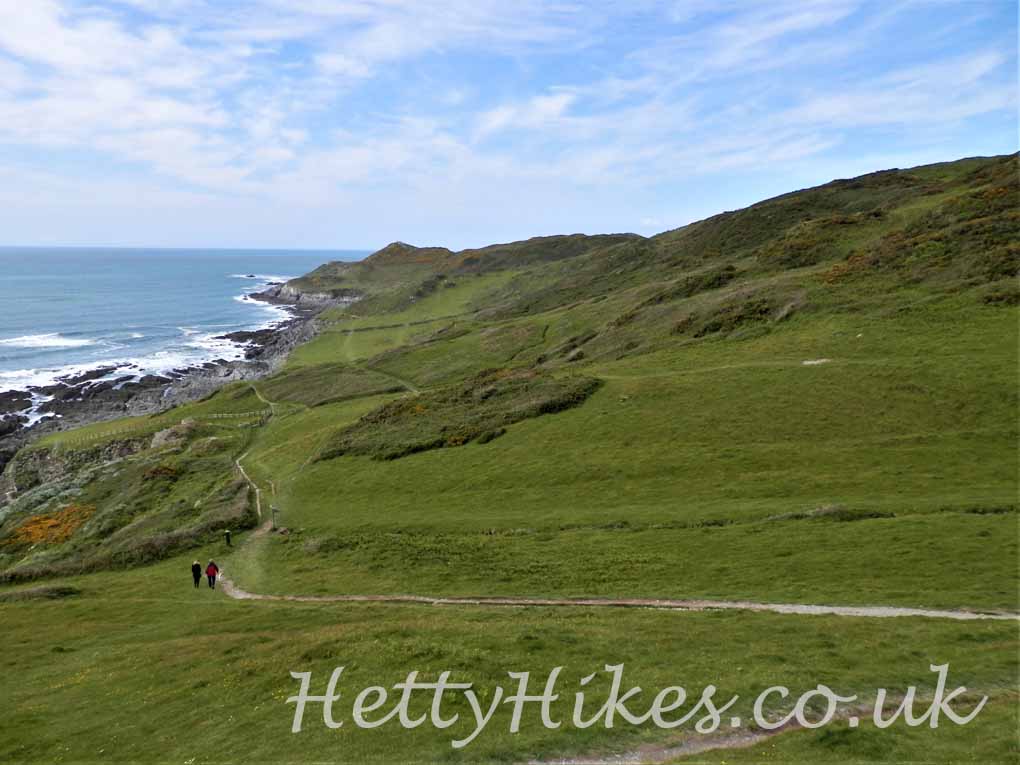 Looking back to Woolacombe
The rocks are white at Morte Point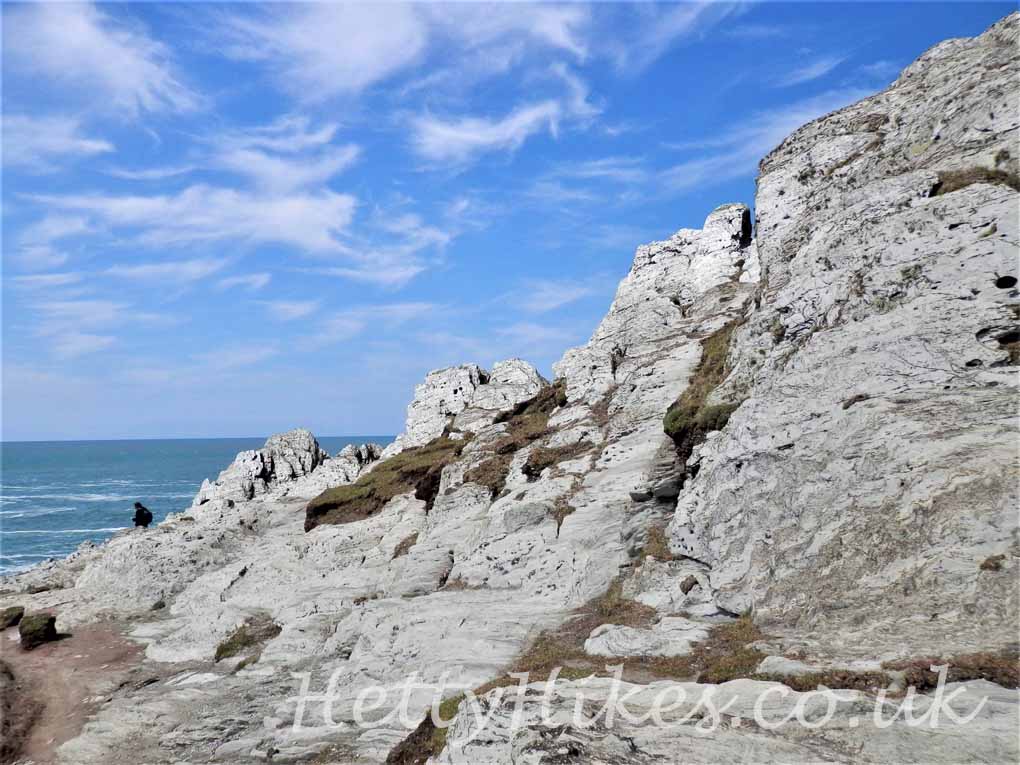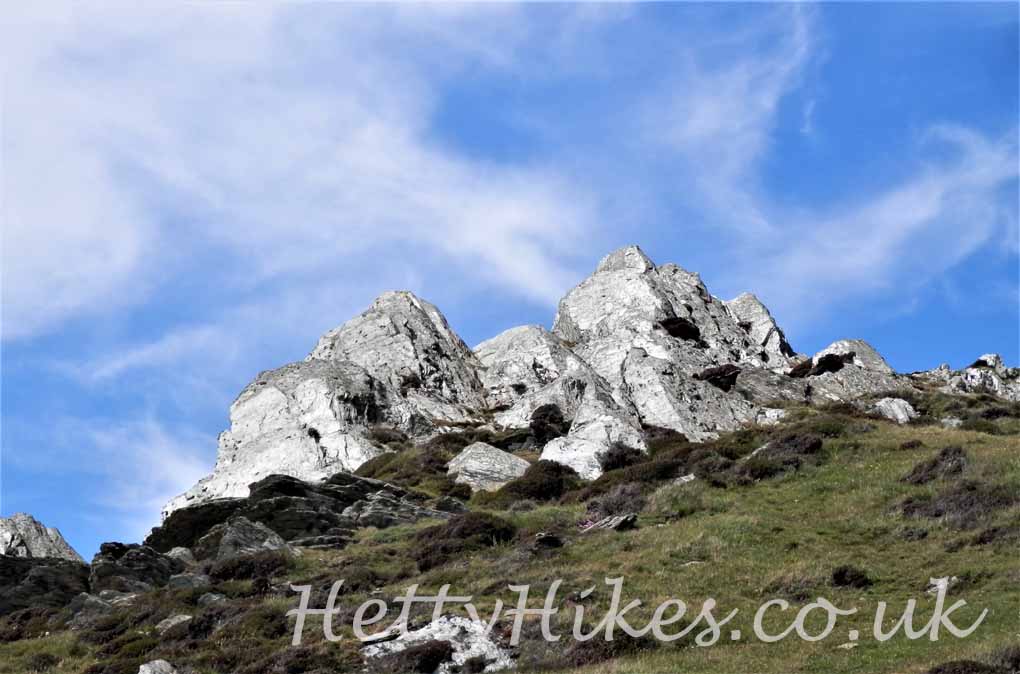 From the point, looking north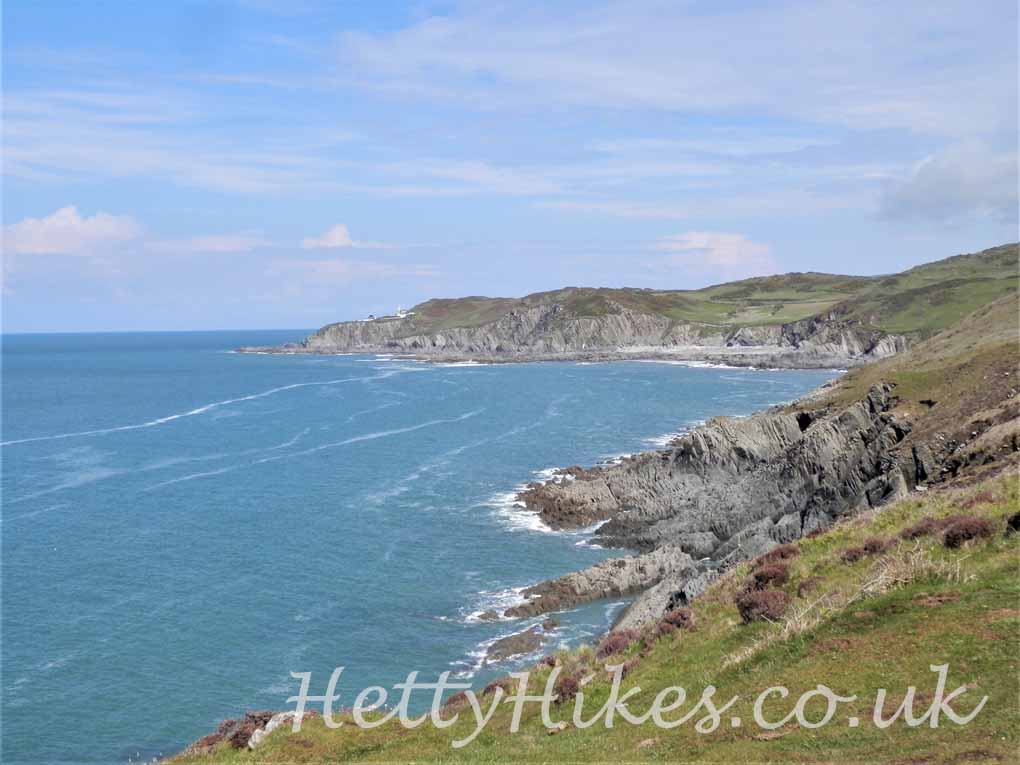 Then we walked up to Mortehoe village and back to Woolacombe
Next: Combe Martin
All images on the website copyright of HettyHikes.co.uk