Lake Garda, Italy                                                                          Map of Lake Garda
Thursday 12th June 2014, day 7                                                All photos by Hetty
We took a bus from Riva to Nago. This house had a frieze of swans.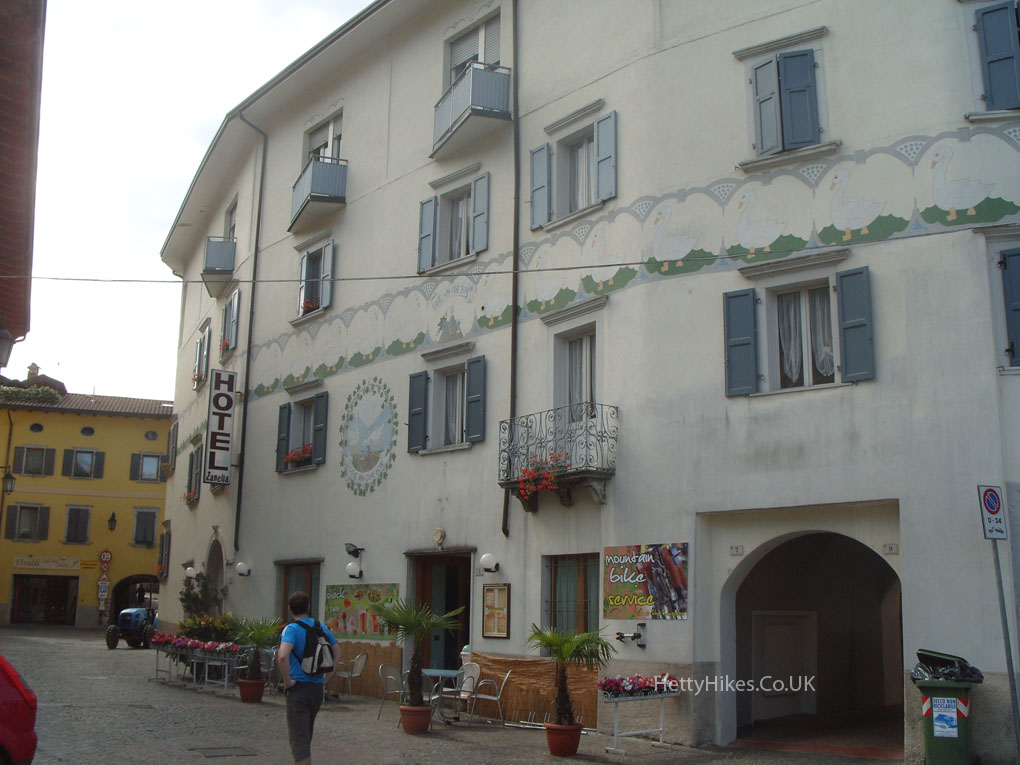 One of the many forts in the area from the 1860s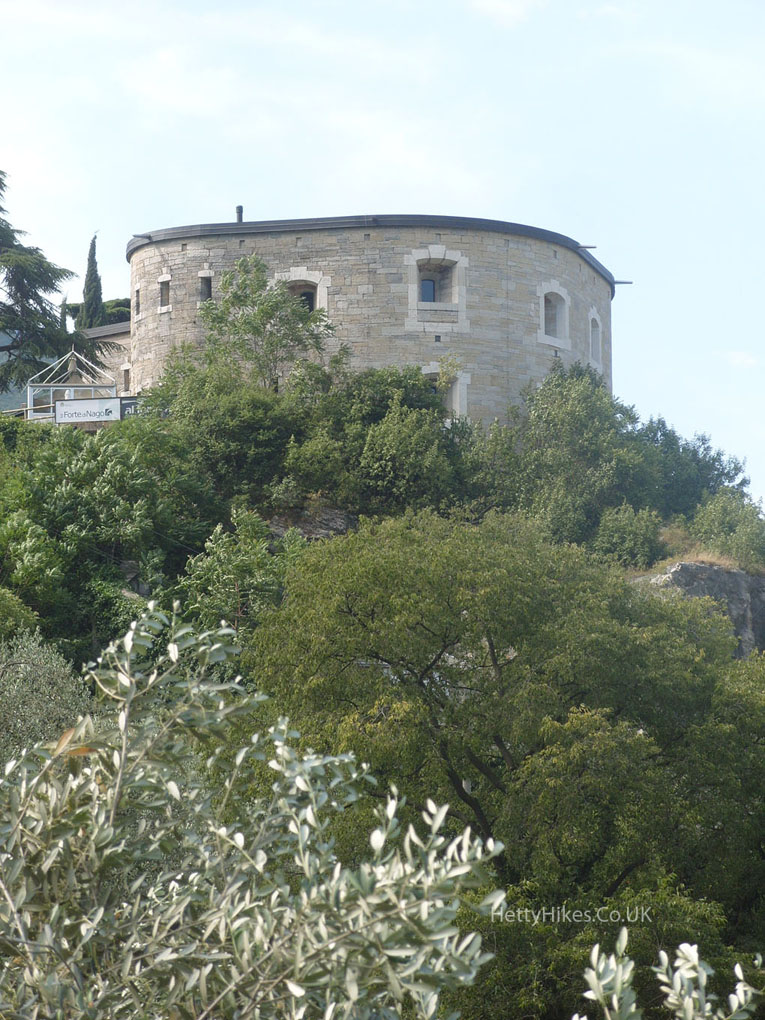 Looking over Torbole to Lake Garda – The V on the right is the Ledro Valley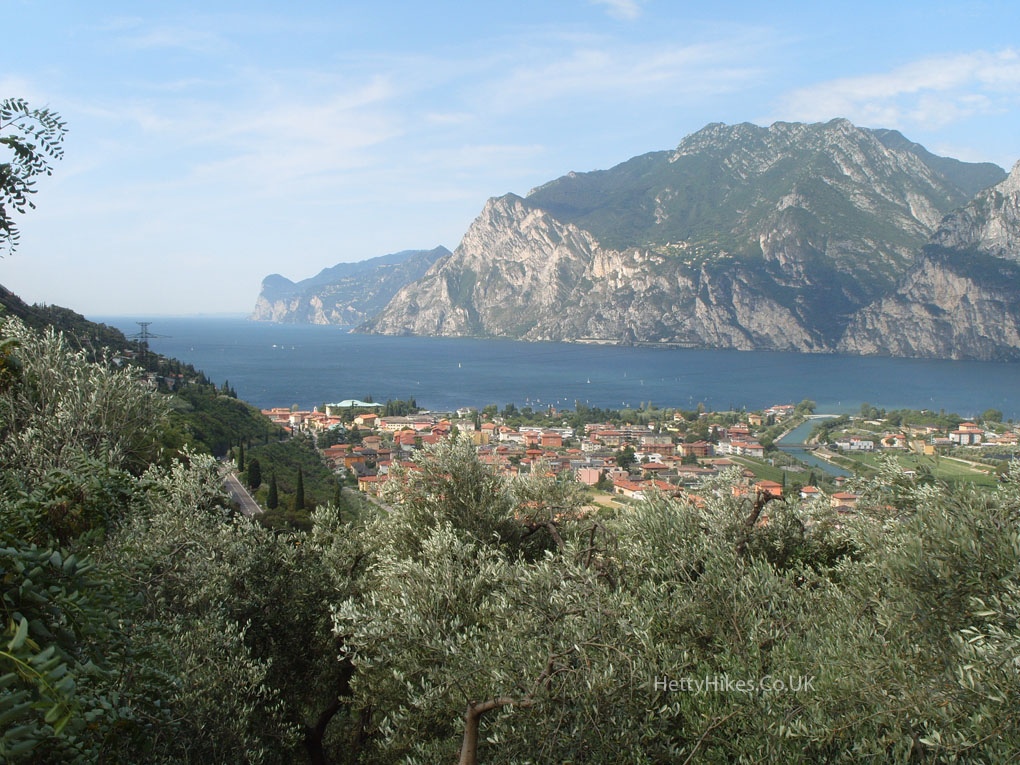 We went down hill to see these formations made by glaciers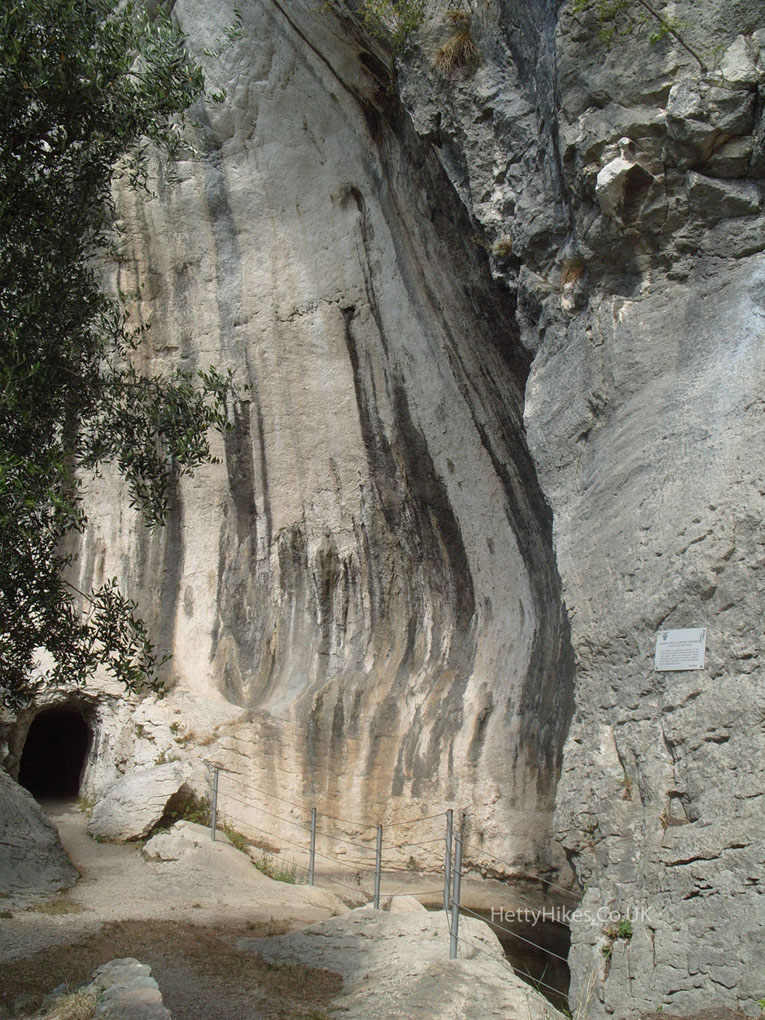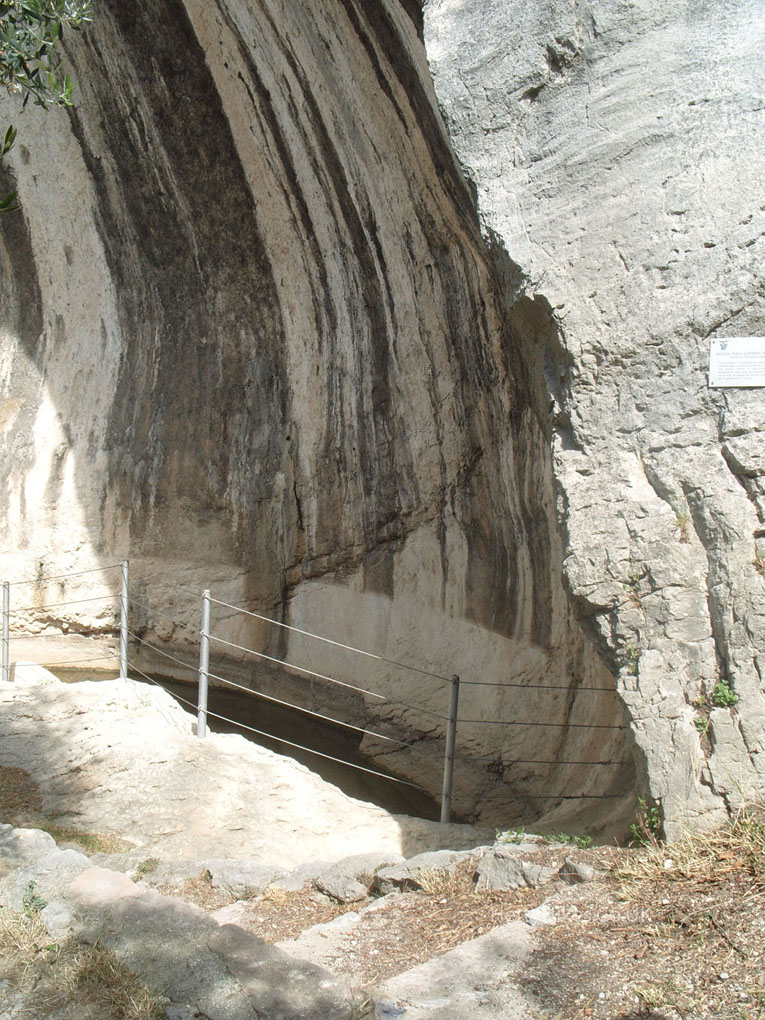 One of them was at the top of this ladder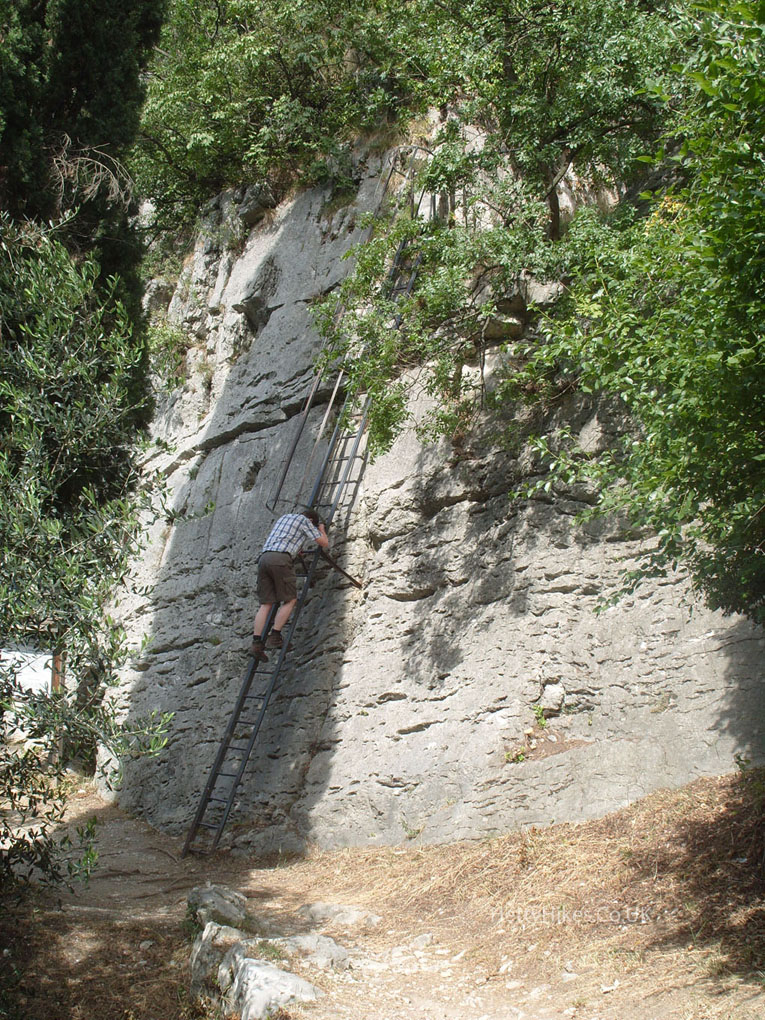 Looking at Monte Brione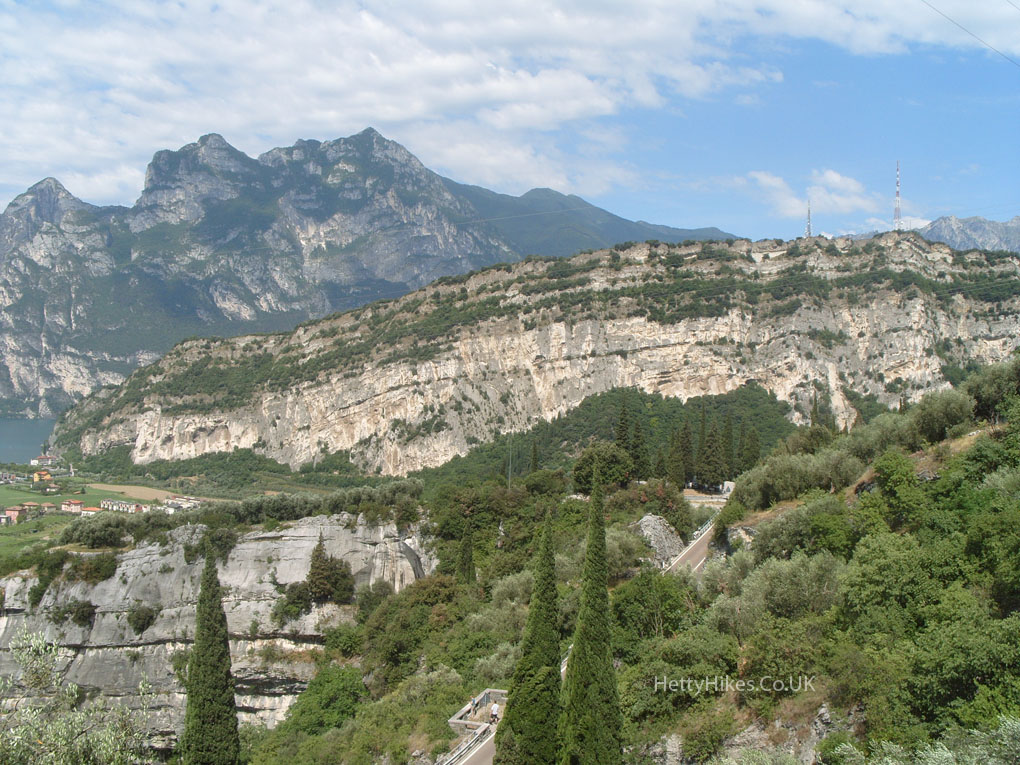 Then we walked back up to Nago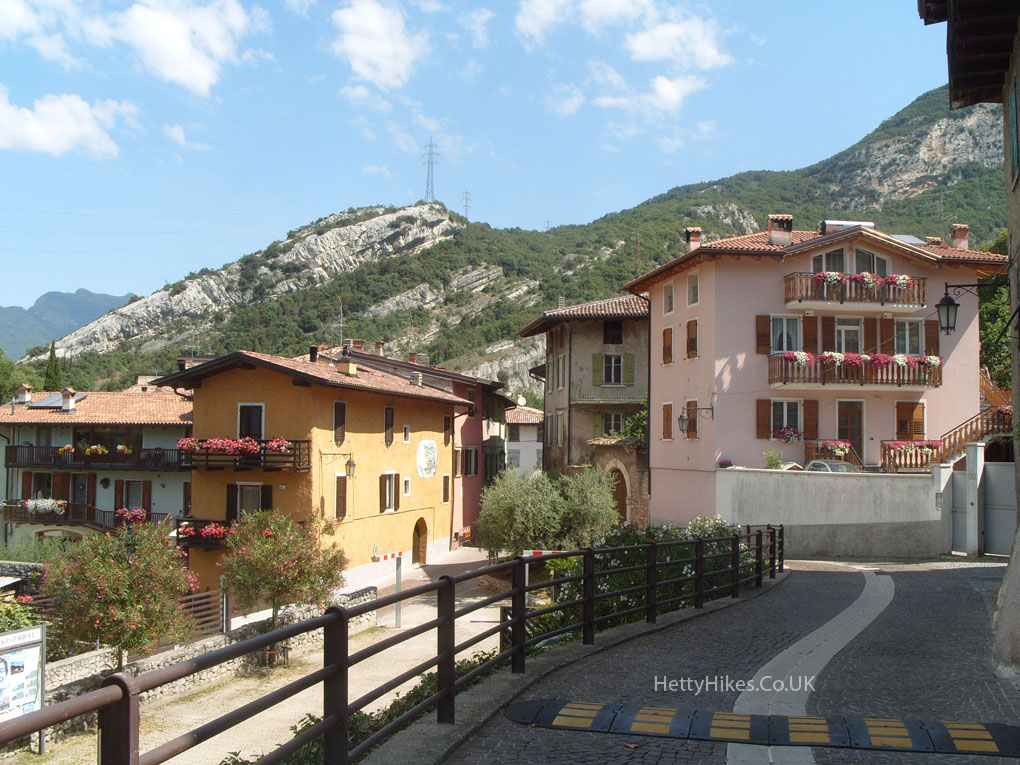 Next we walked from Nago to Tempesta on the lake shore
Map of walk   Distance 8.4 miles. Time 5 hours 20 mins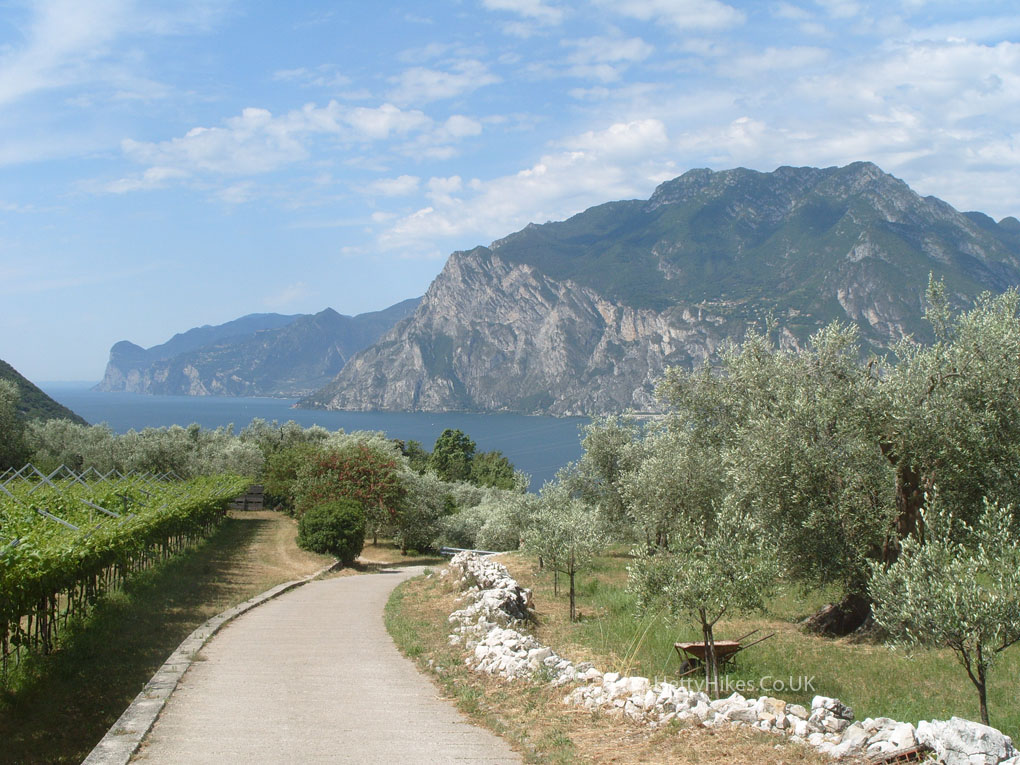 That is our path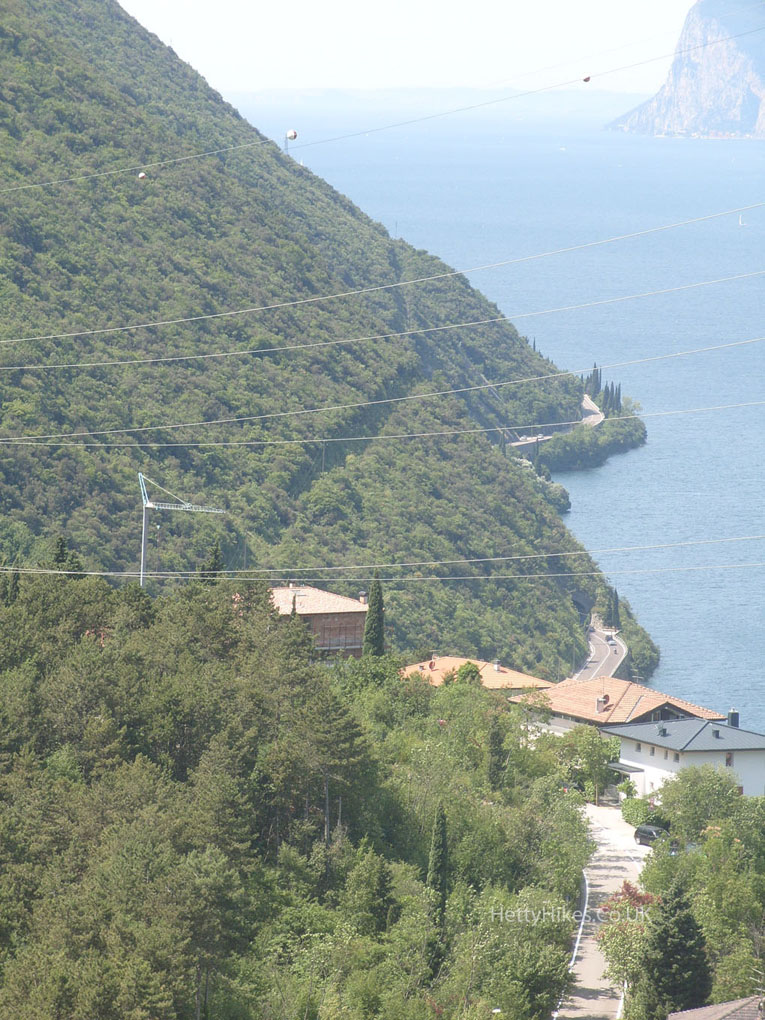 Looking towards the Tenno valley above Riva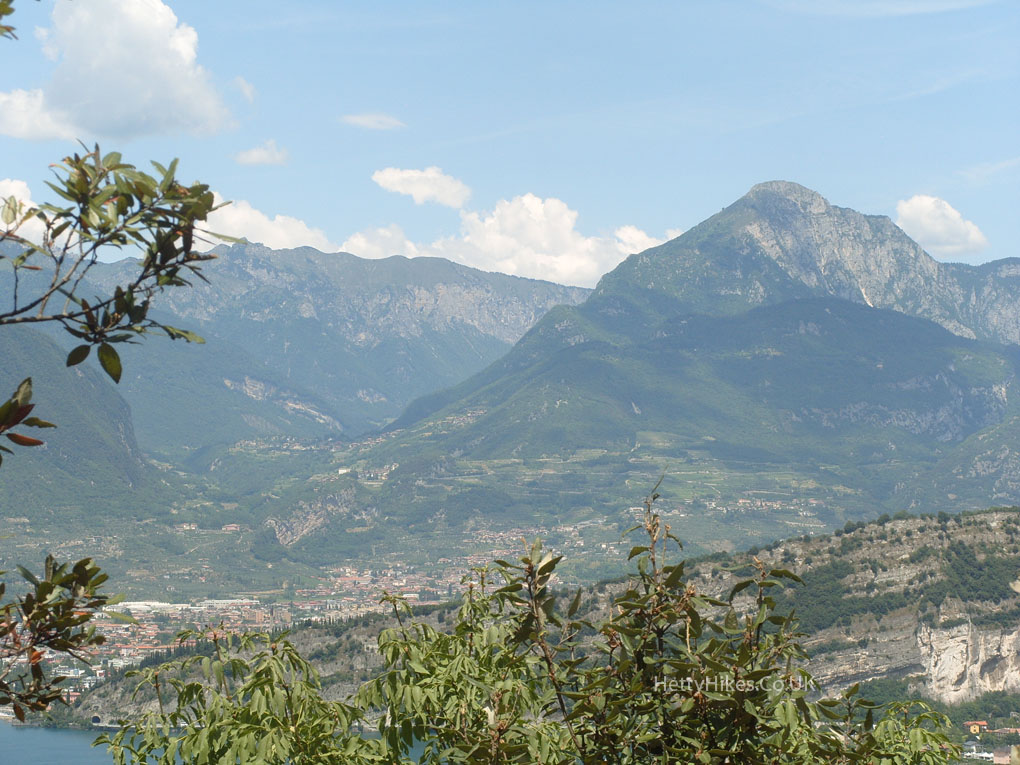 Looking across Lake Garda to the Ledro valley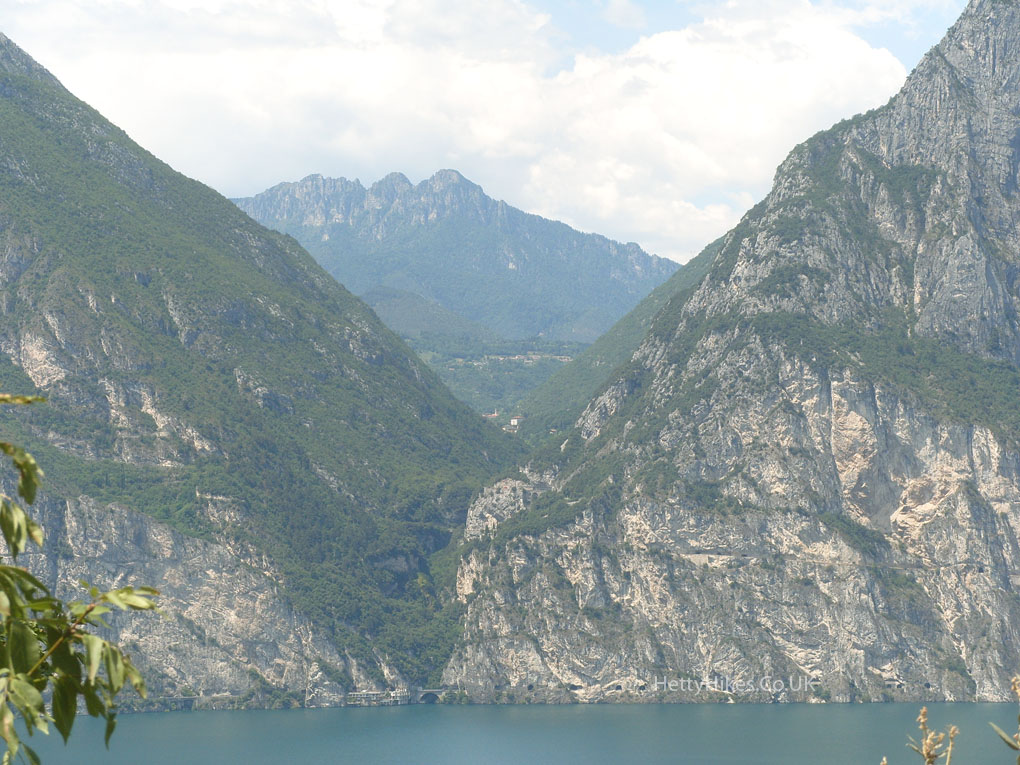 Looking down at Torbole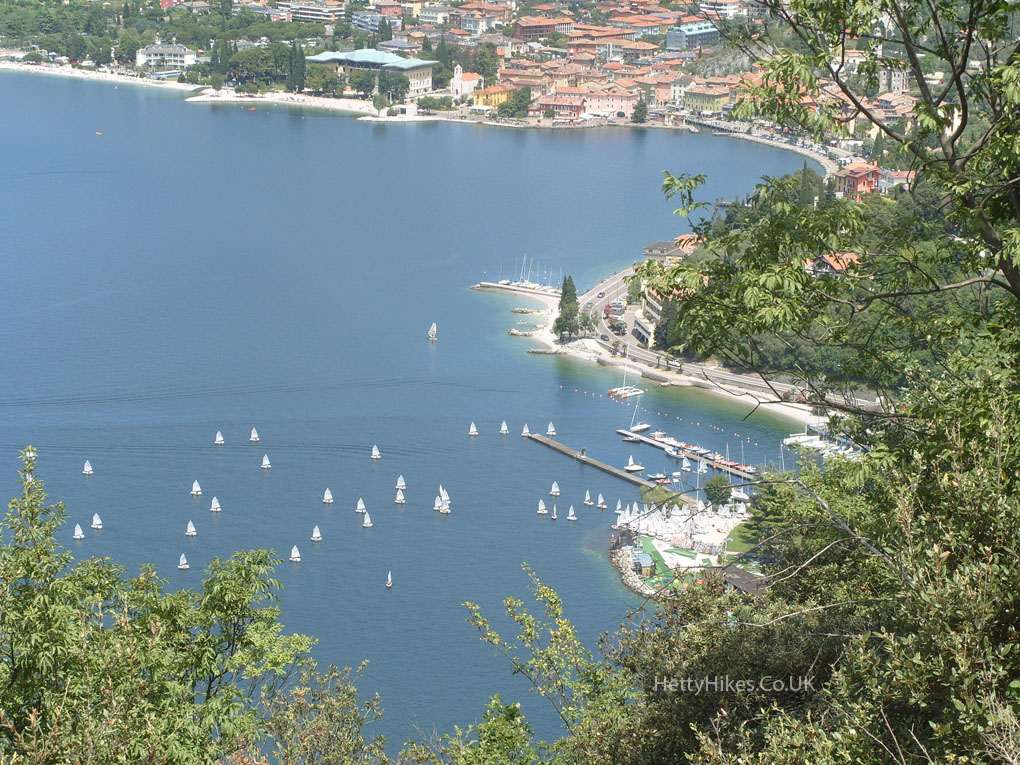 We knew there were 400 steps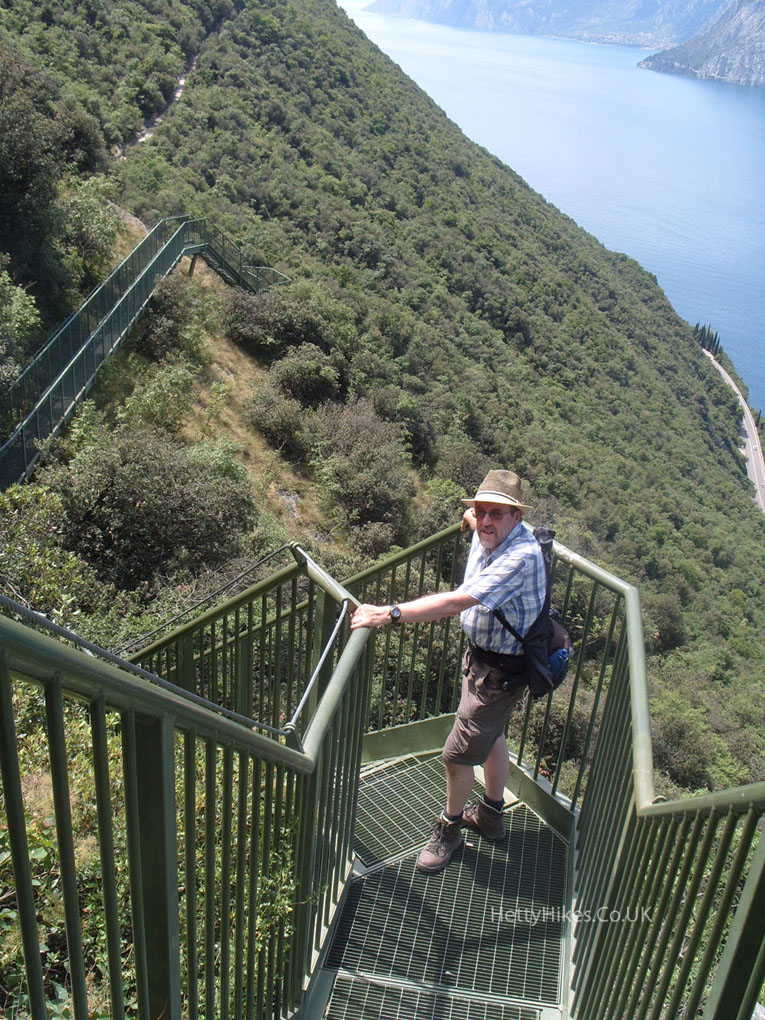 Just beautiful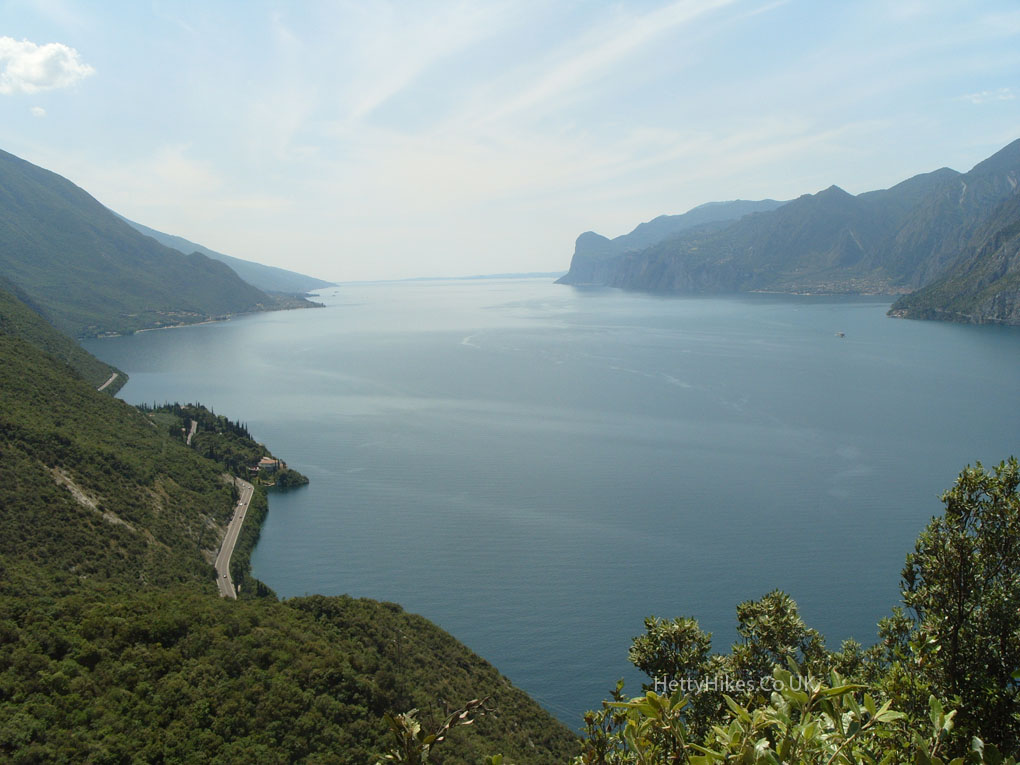 There is Malcesine further down the lake shore, where we took the cable car up Monte Baldo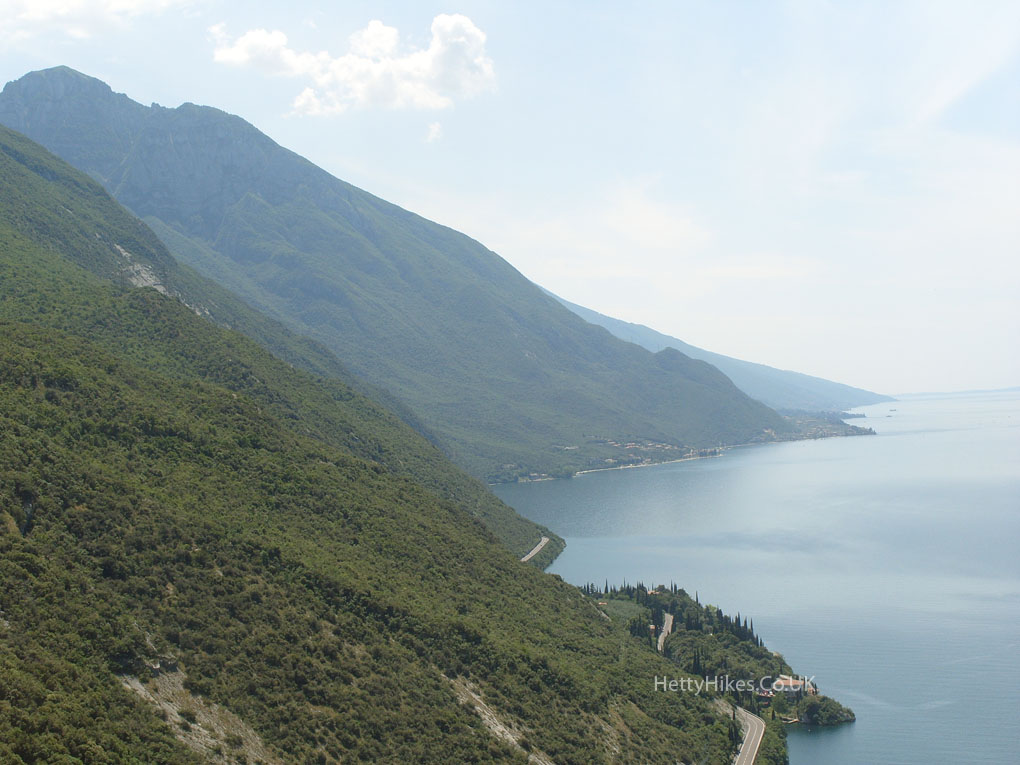 Down again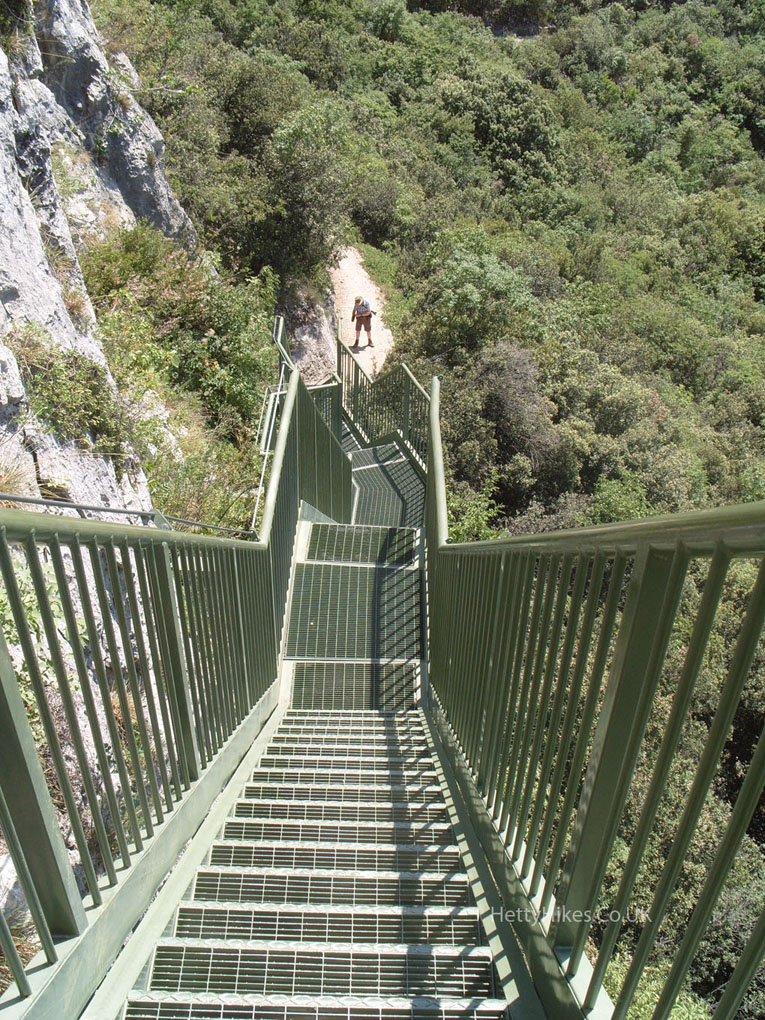 It was a long way down all these staircases – we decided not to return this way!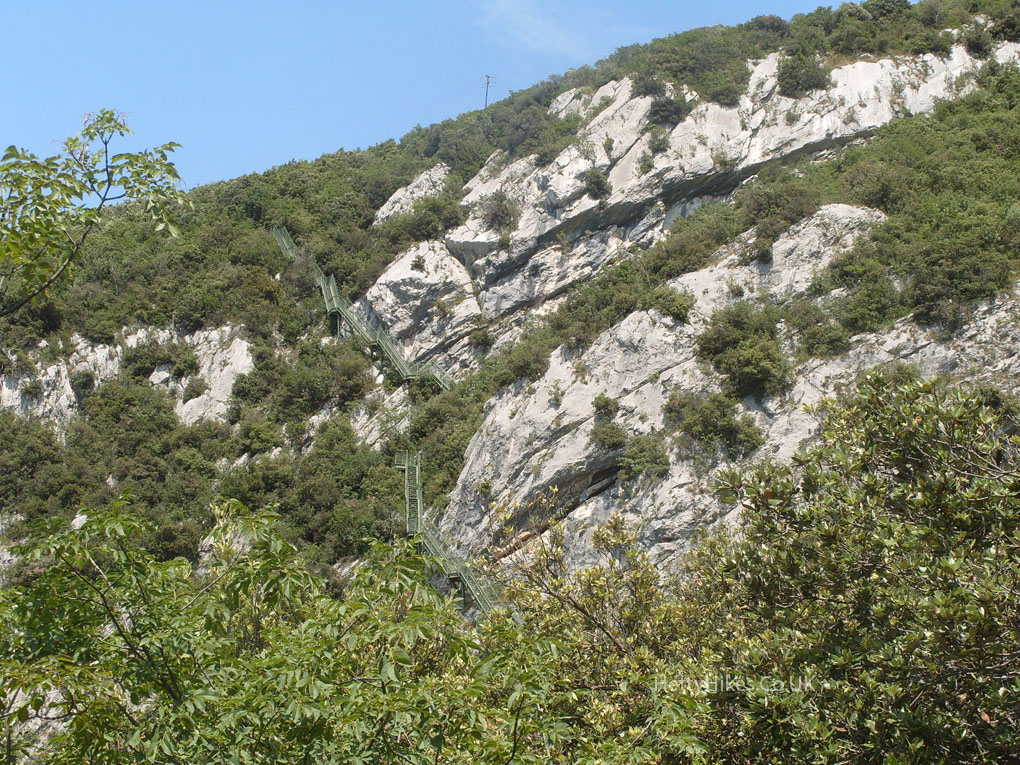 Riva del Garda, with the Tenno valley on the left
We reached Tempesta down on the lake shore and caught a bus back to Torbole, then walked 'home'.
Torbole to Riva del Garda     Map of walk        Distance 3.7 miles. Time 1 hour 40 mins
Torbole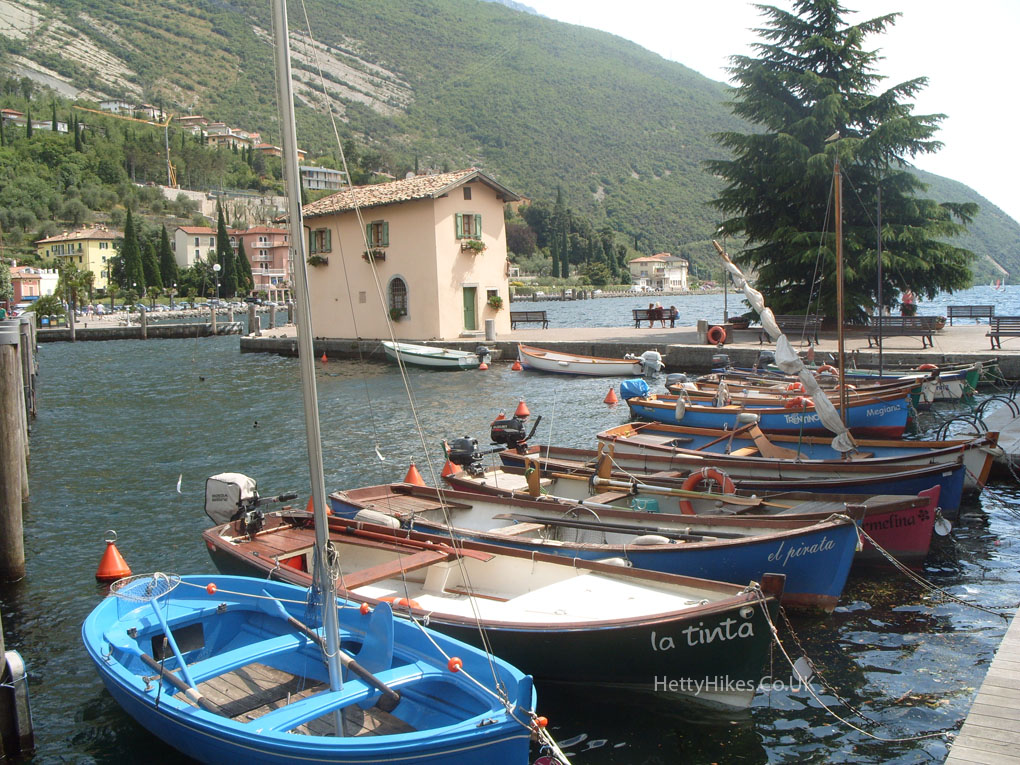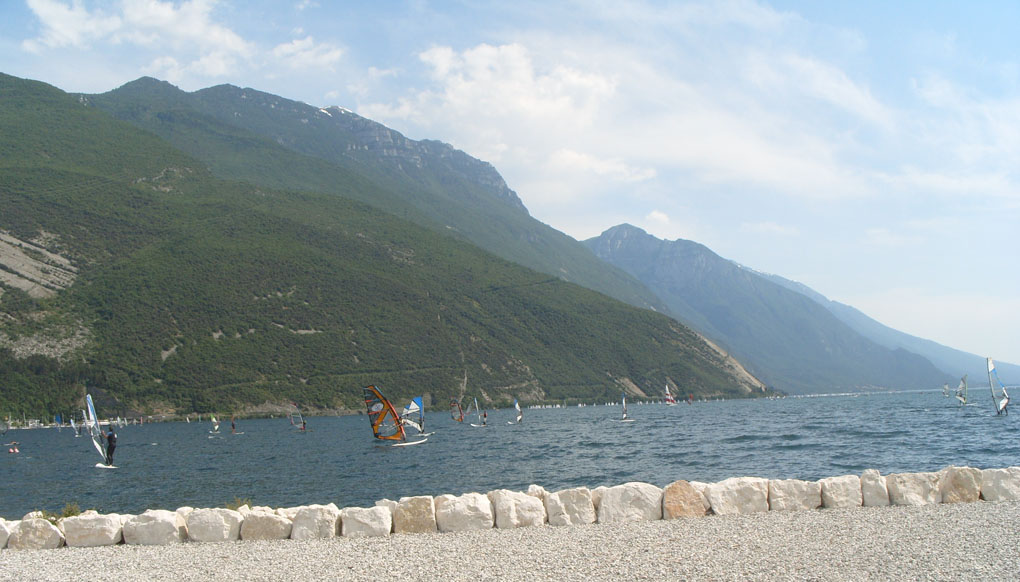 The bridge across the river Sarca that flows into Lake Garda, with Monte Brione behind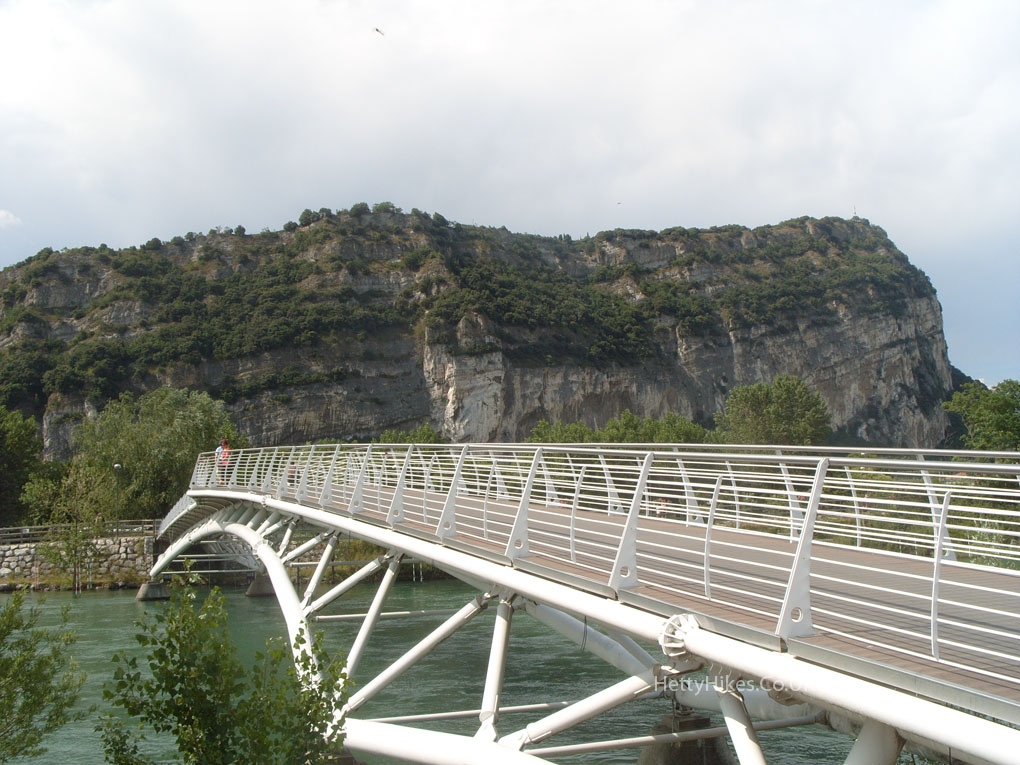 Looking north from the bridge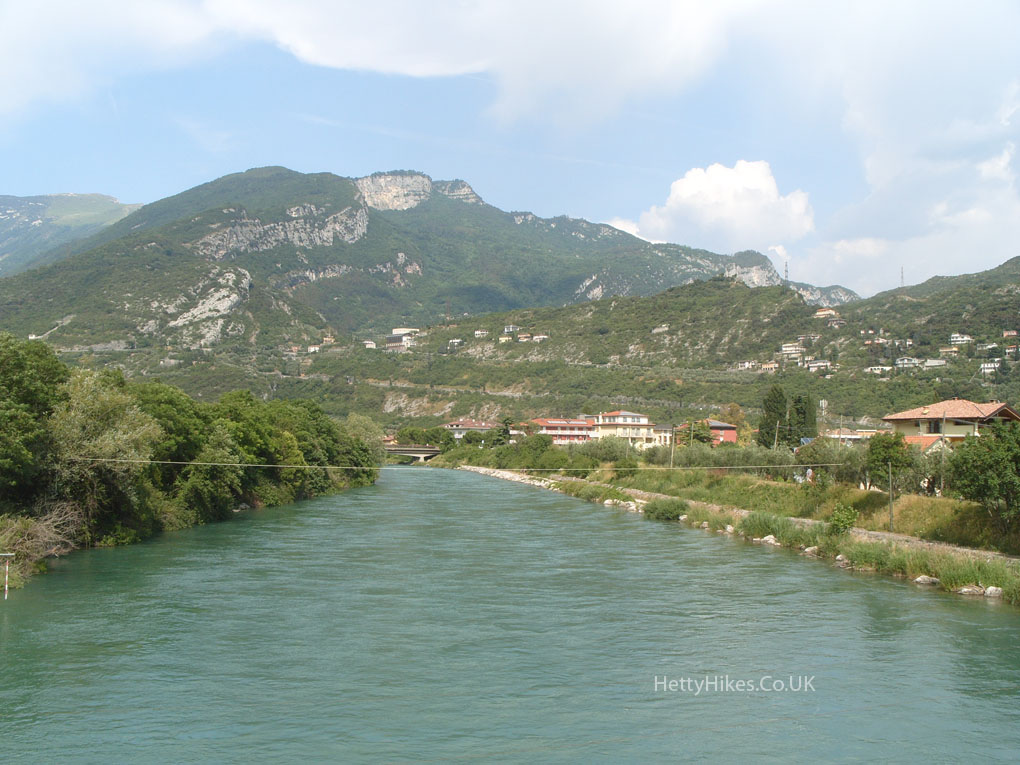 Looking back at our walk (yellow dots)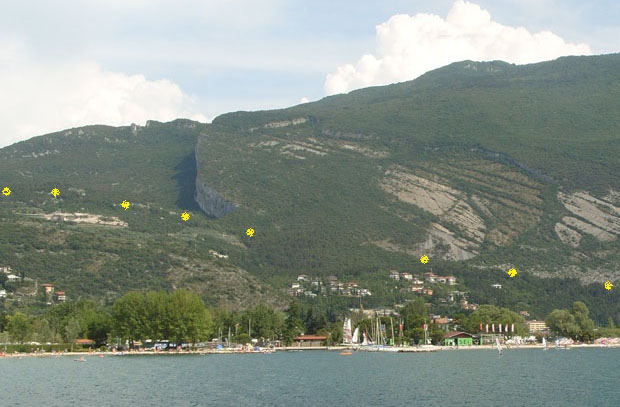 All images on the website copyright of HettyHikes.co.uk