North-east Italy

September 8/9/10th 2016                                           Photos by Hetty
We visited Udine (pronounced Oodinay) several times, on our way to and from Cividale, Gemona and Venzone. There are lots of grand buildings to see.
In Via Dante Alighieri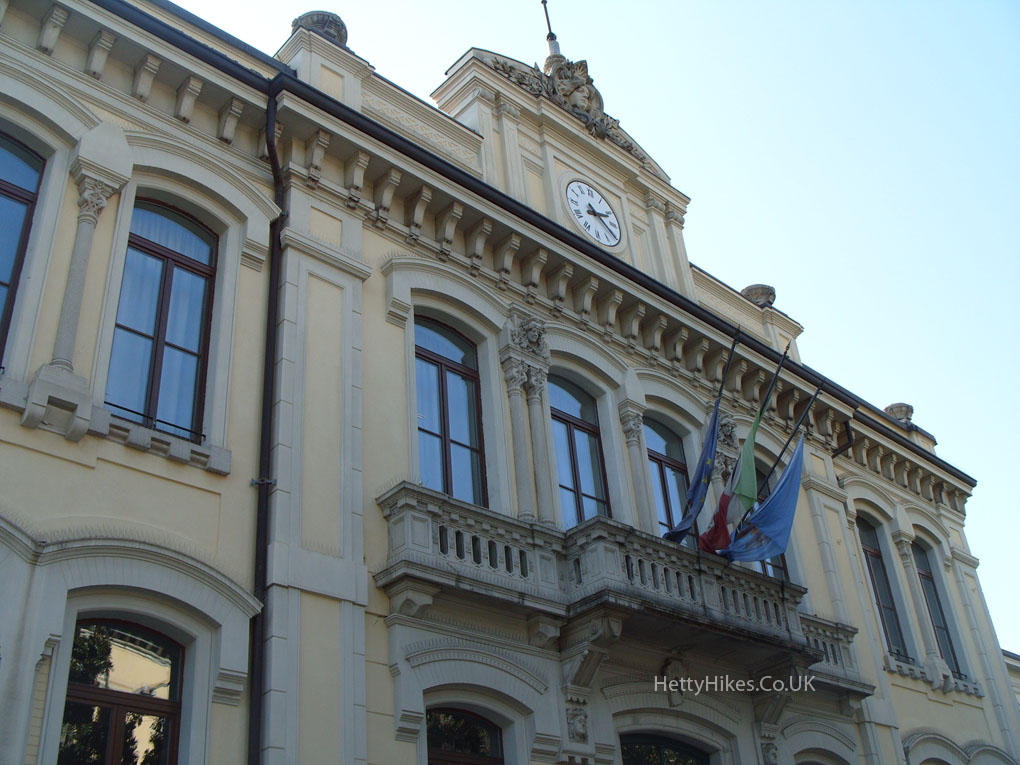 An Altana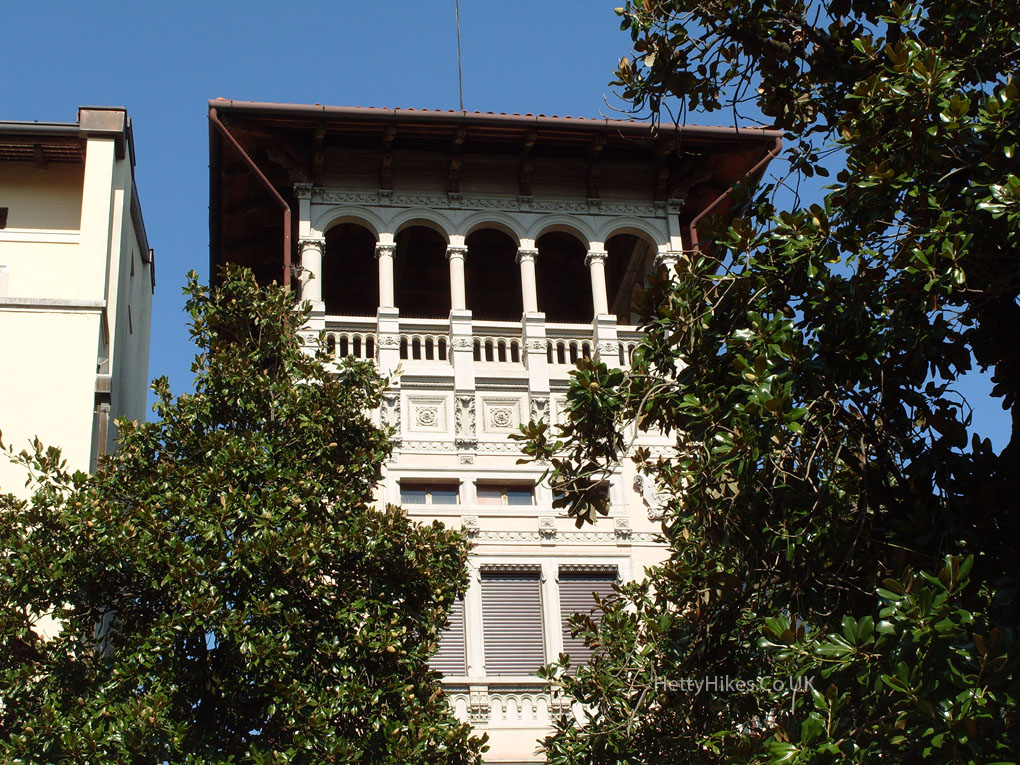 The Castello is a large sixteenth century palazzo, which now holds several of the town's museums (included in FVG card)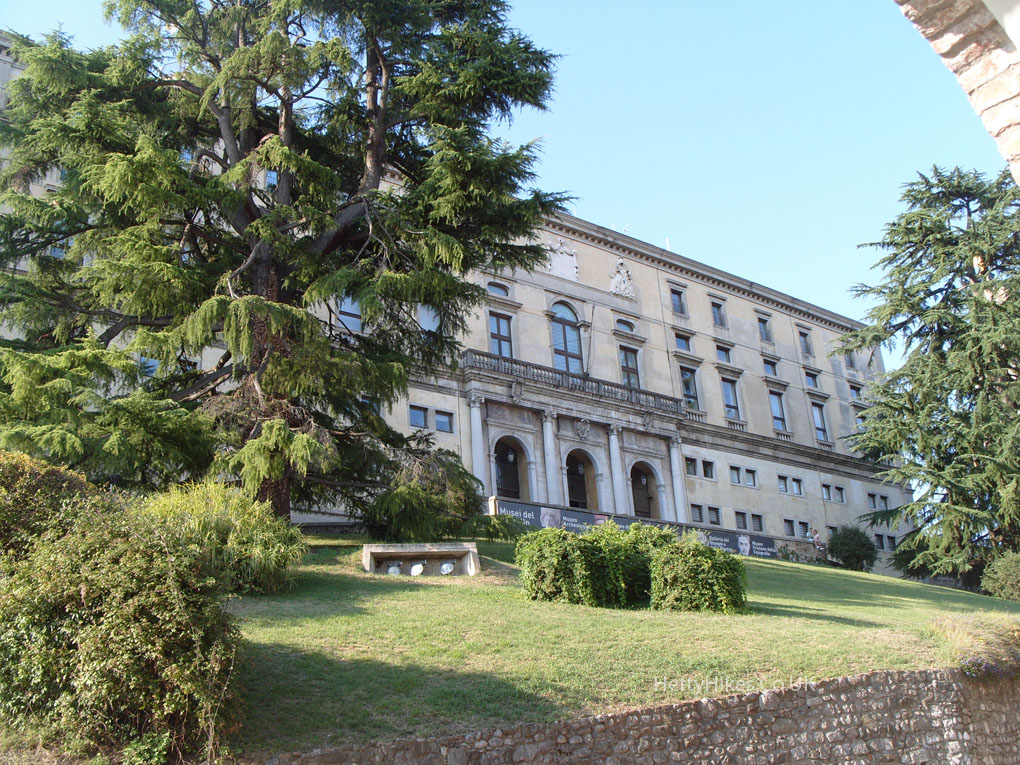 As the Castello is on a hill, there are panoramic views towards the mountains.
Bell tower of the church next to the castello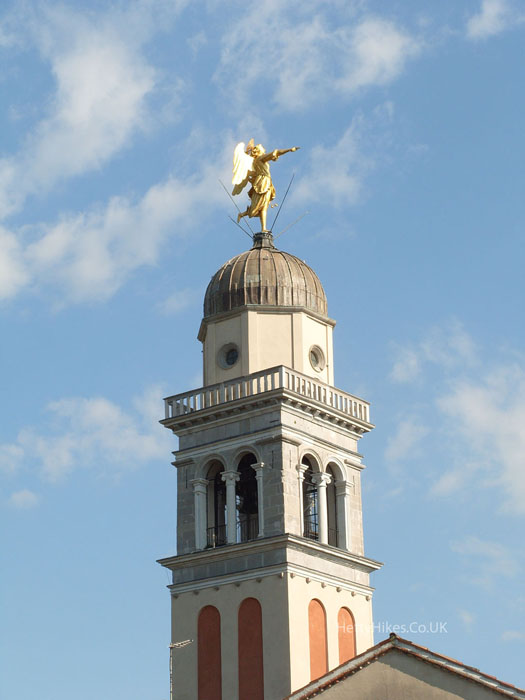 From the castle you can walk down this arcade – Loggia of Lippomano 1487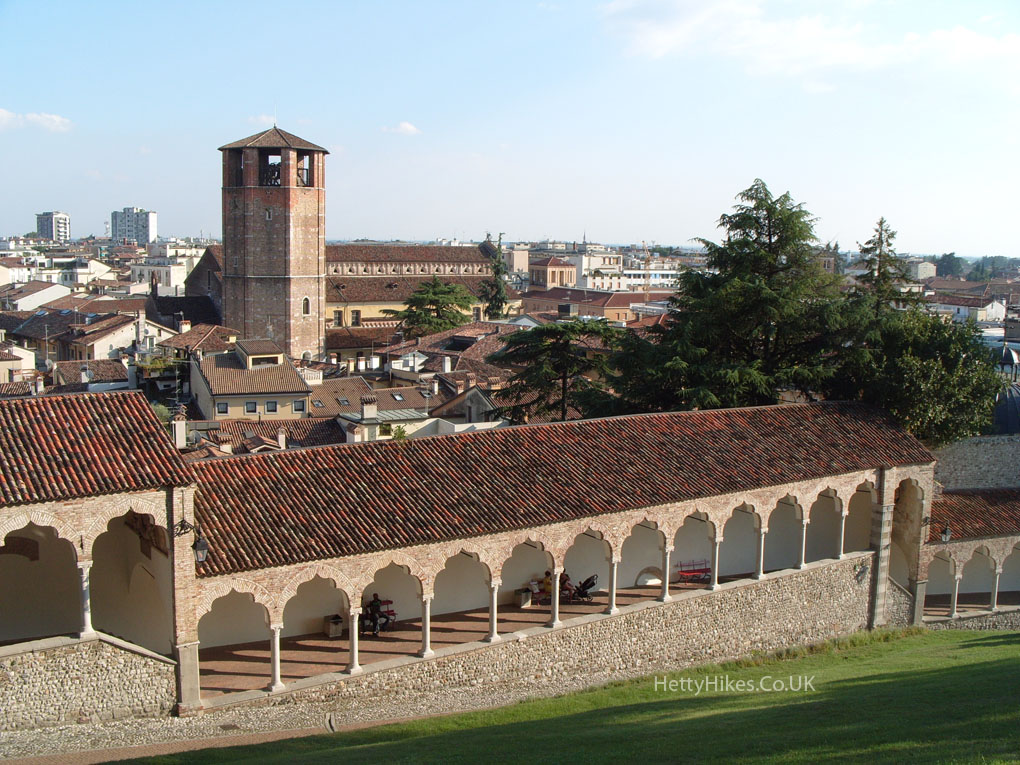 Decoration under the arcade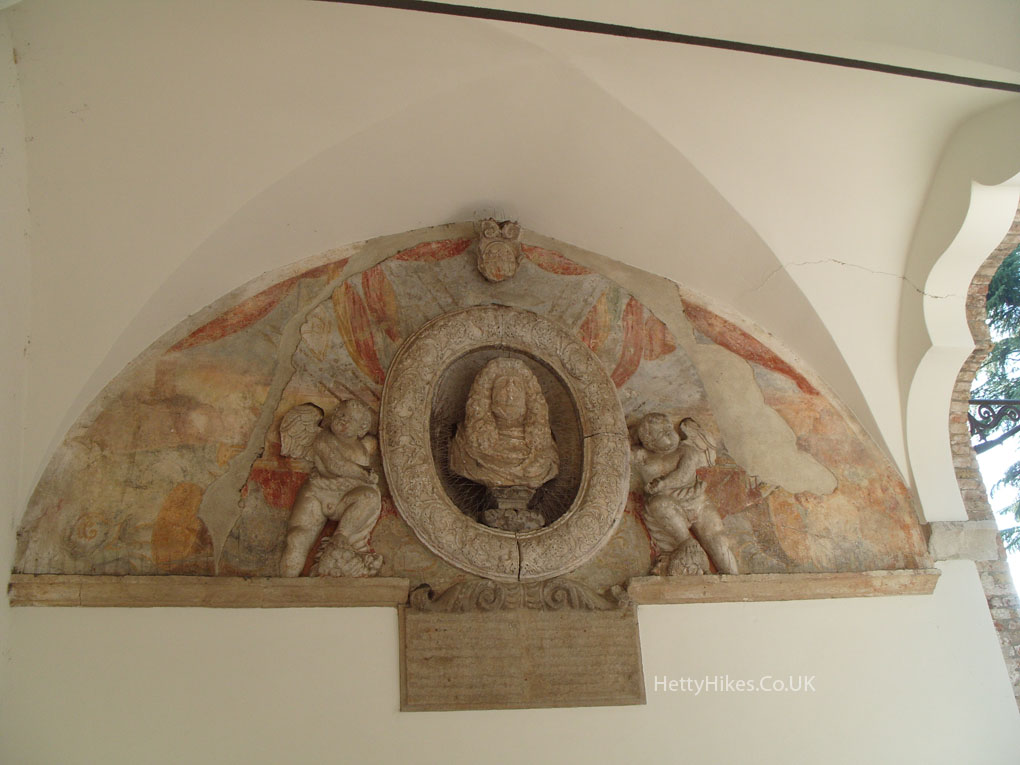 Piazza della Libertà has such a lot to see – fancy buildings and statues
Loggia di San Giovanni (16th century) has the clock tower, the castello is behind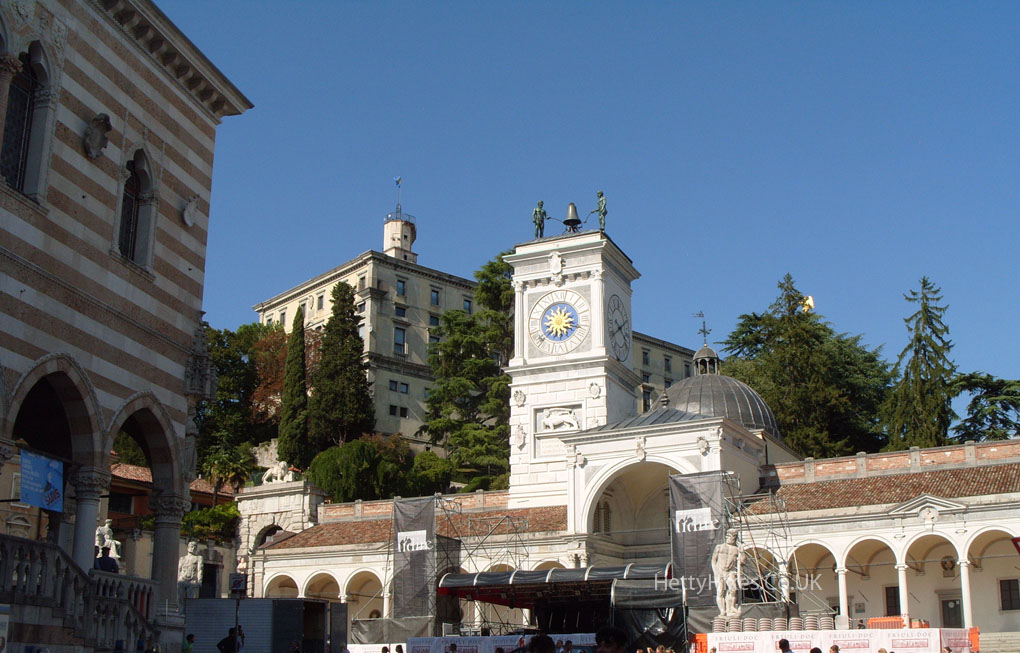 Arco Bollani, which was designed by Andrea Palladio, with a Lion of St Mark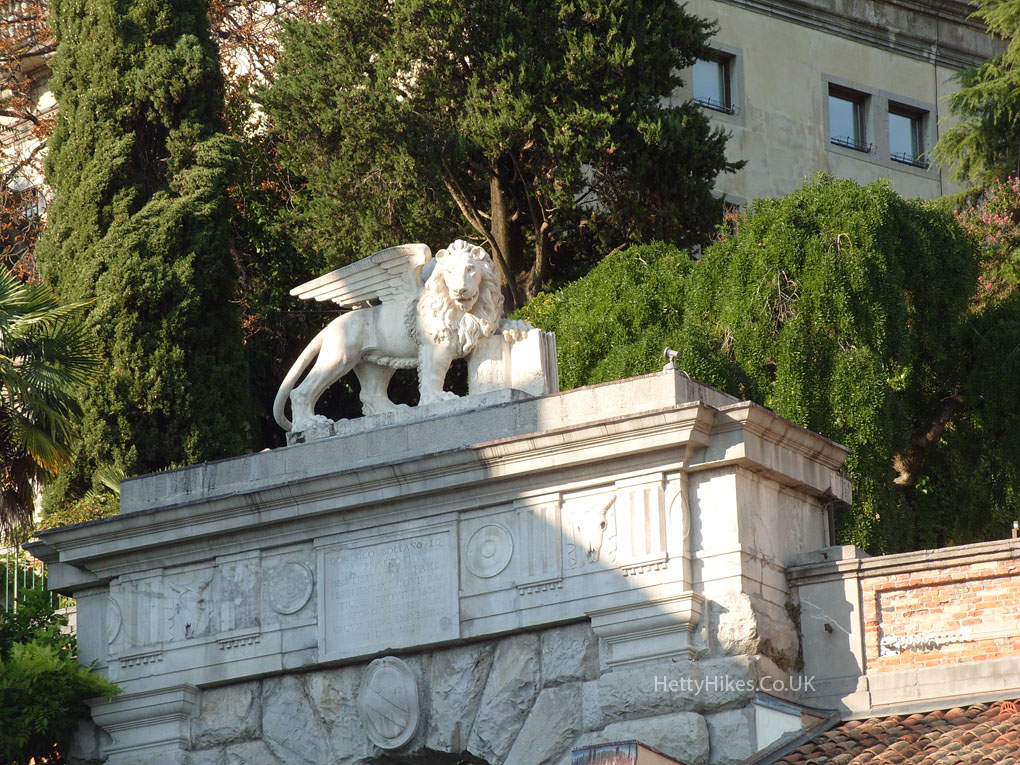 The clock tower from the casetllo
Udine's town hall, the Palazzo del Comune, also called the Loggia del Lionello, dates from the 15th century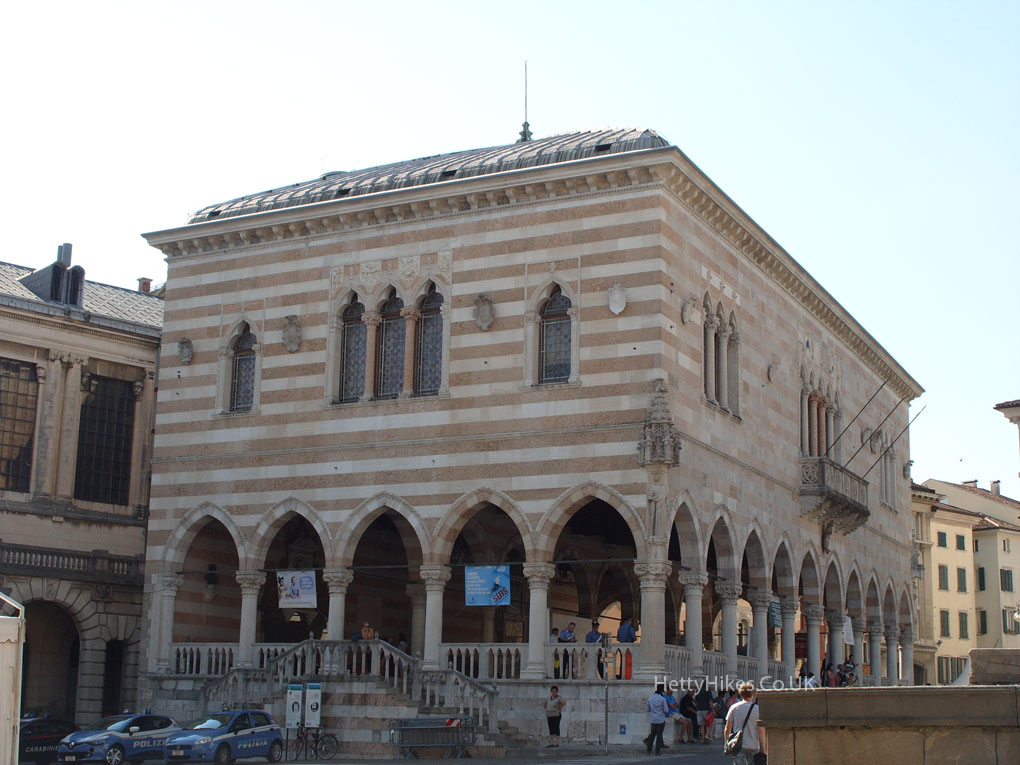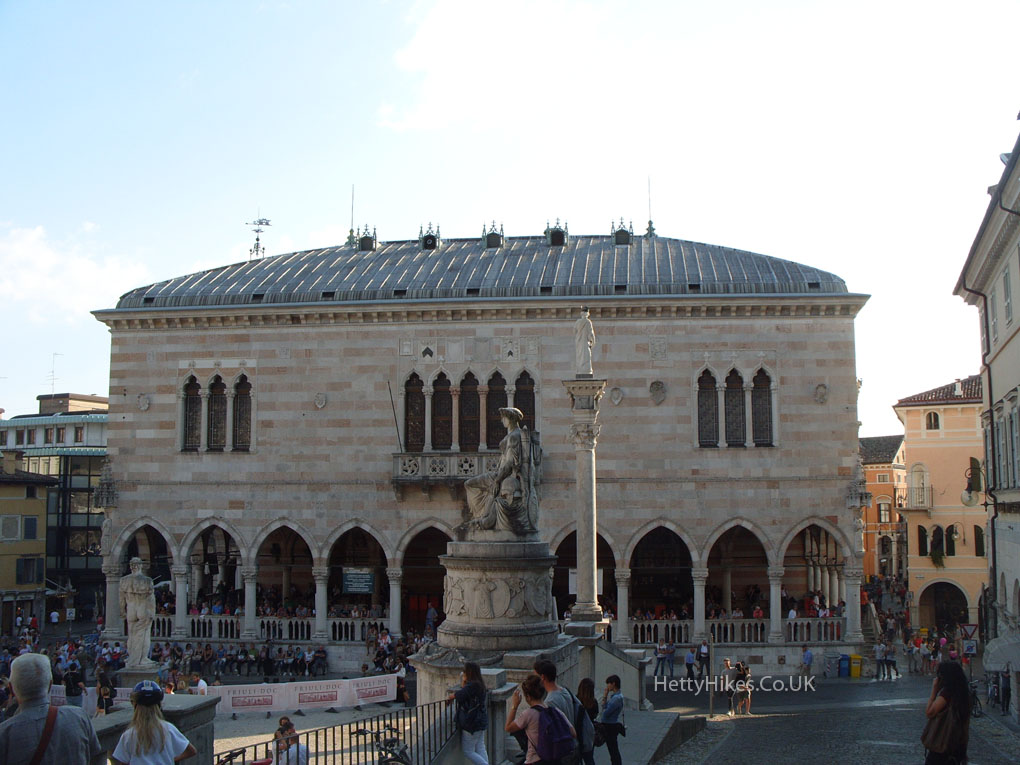 There is a weather station under the town hall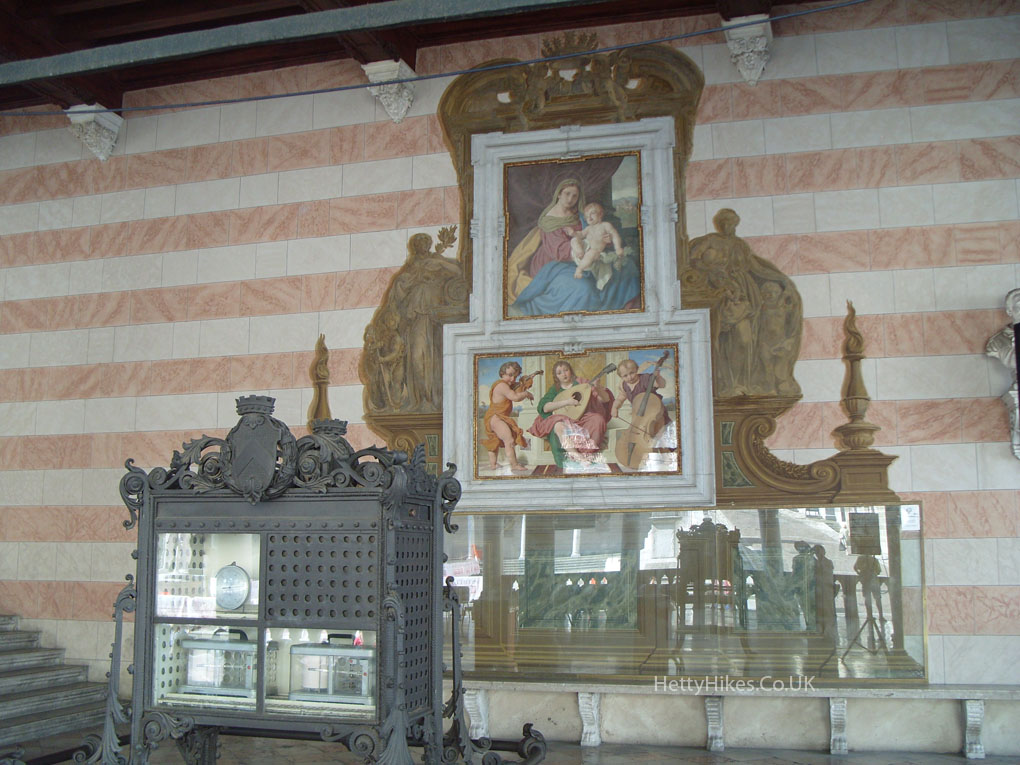 Via Daniele Manin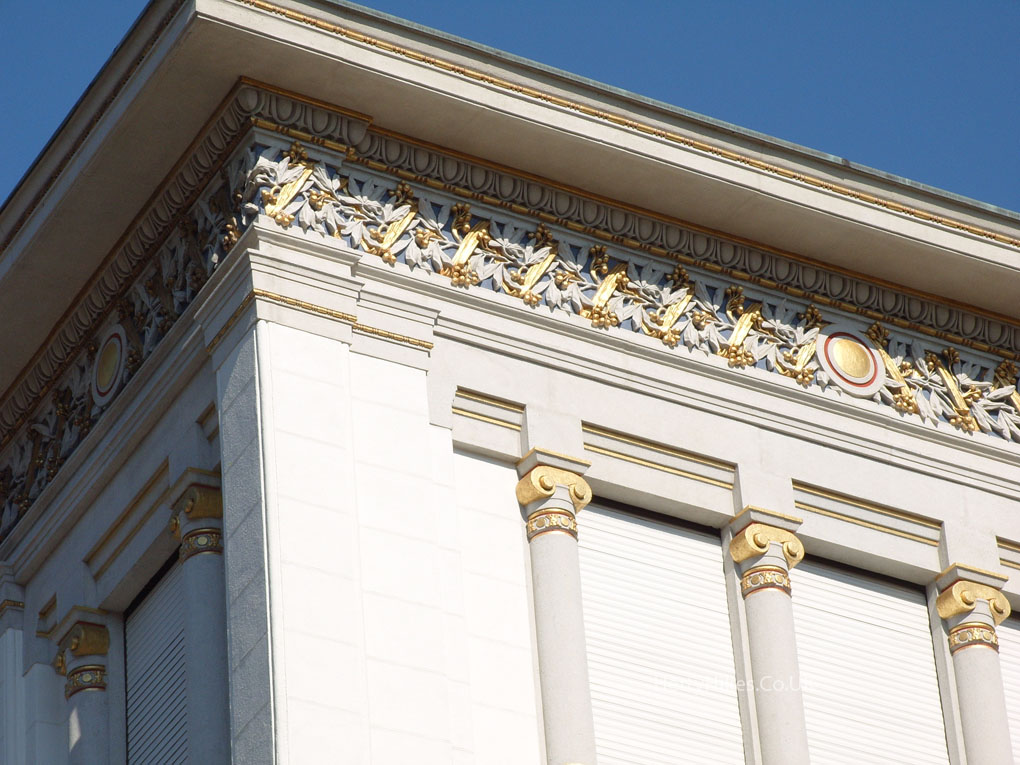 Porta Manin, a city gate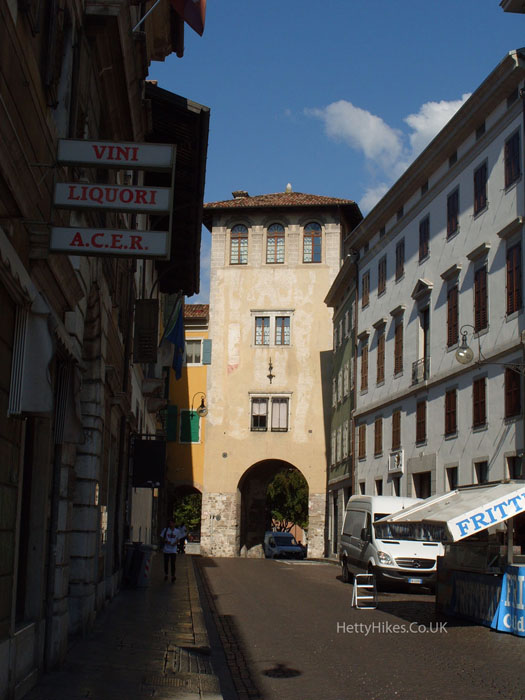 The Duomo is the cathedral, it dates from 1236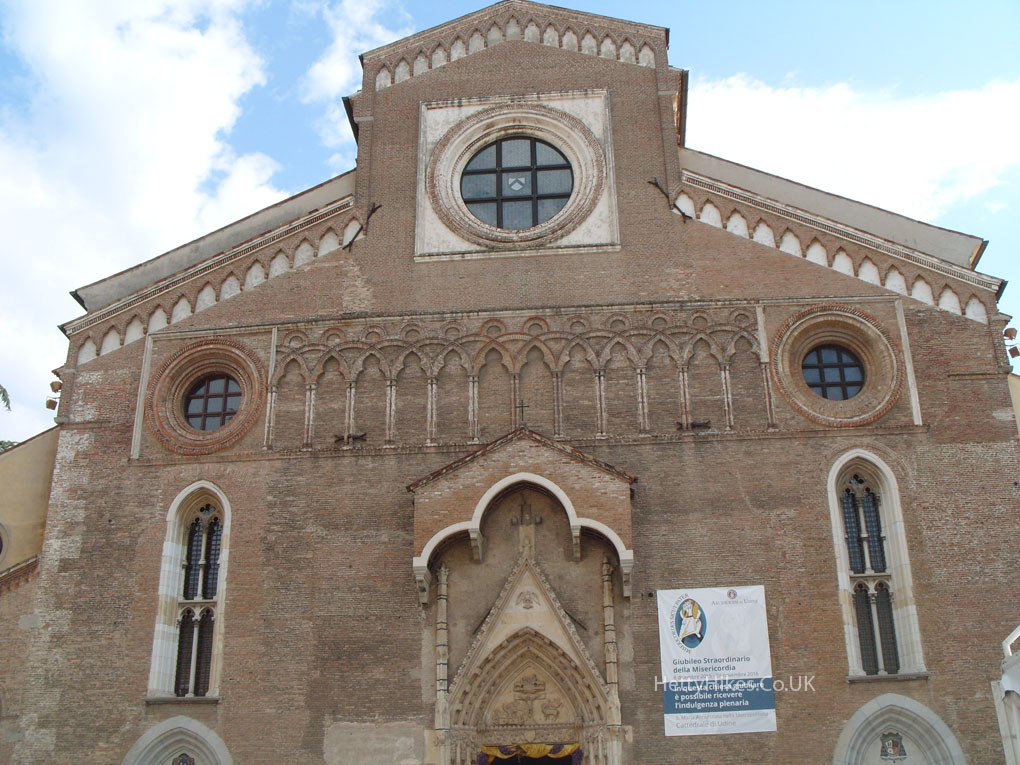 Next door is the baptistery which has the cathedral's museum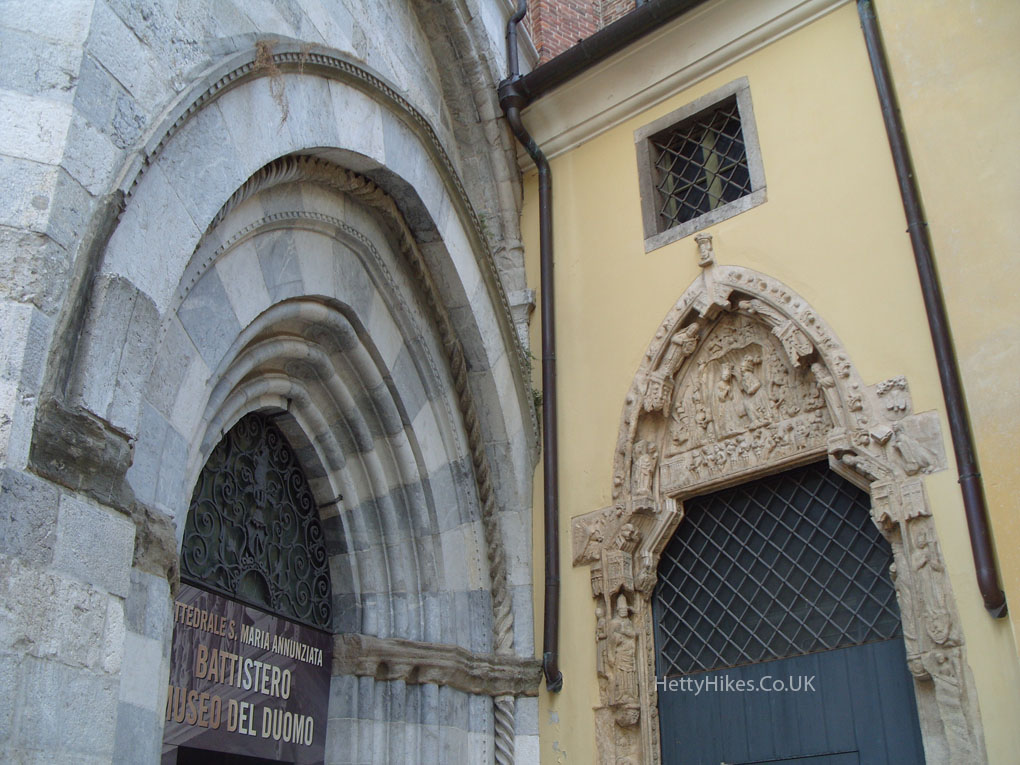 Palazzo Monte di Pietà 16th century in via Mercatovecchio – old market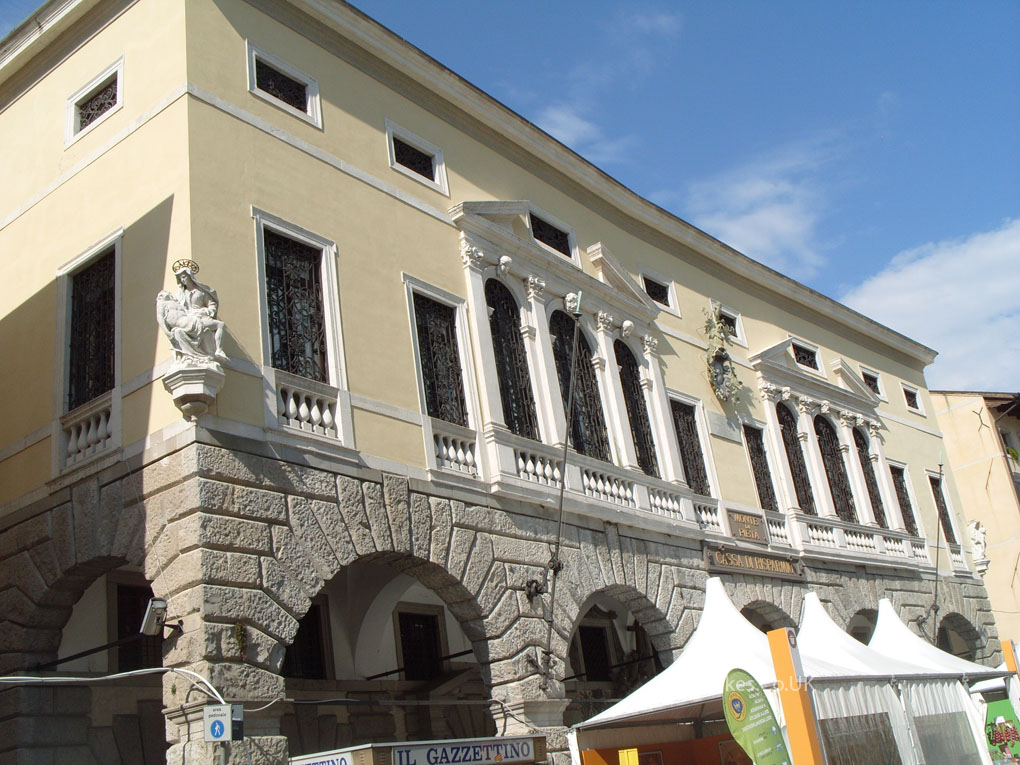 Torre di Porta S. Maria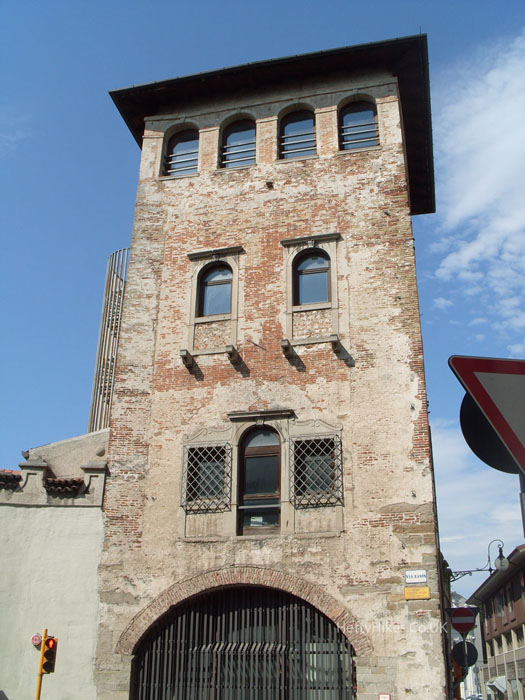 Former fish market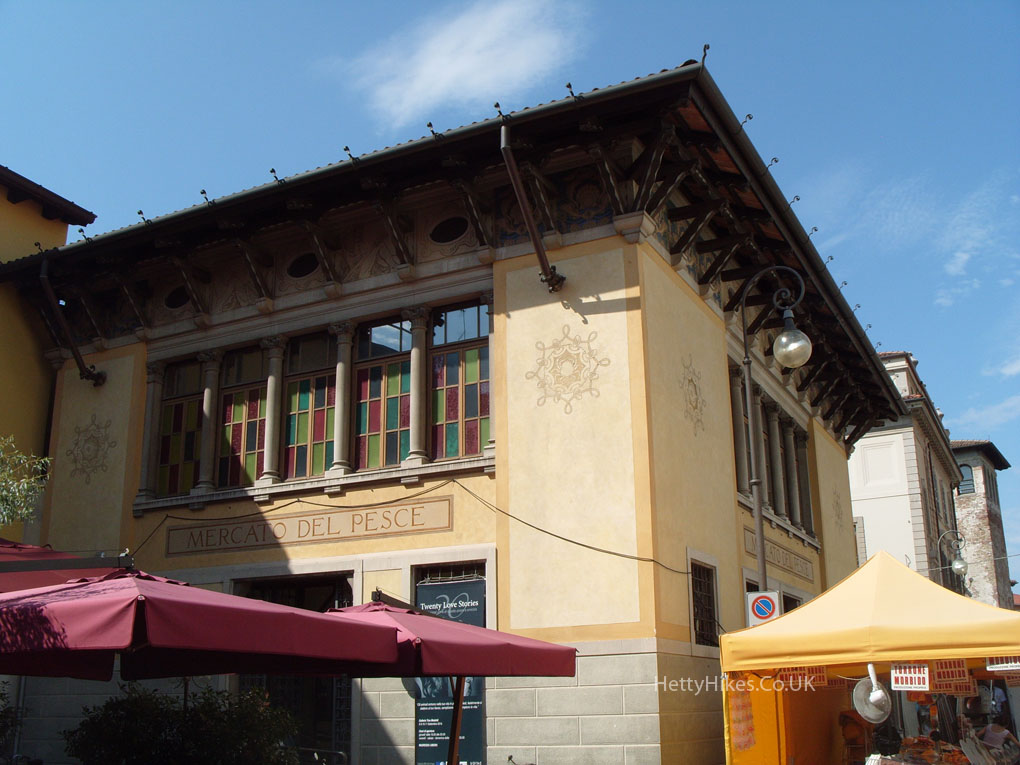 Piazza Matteotti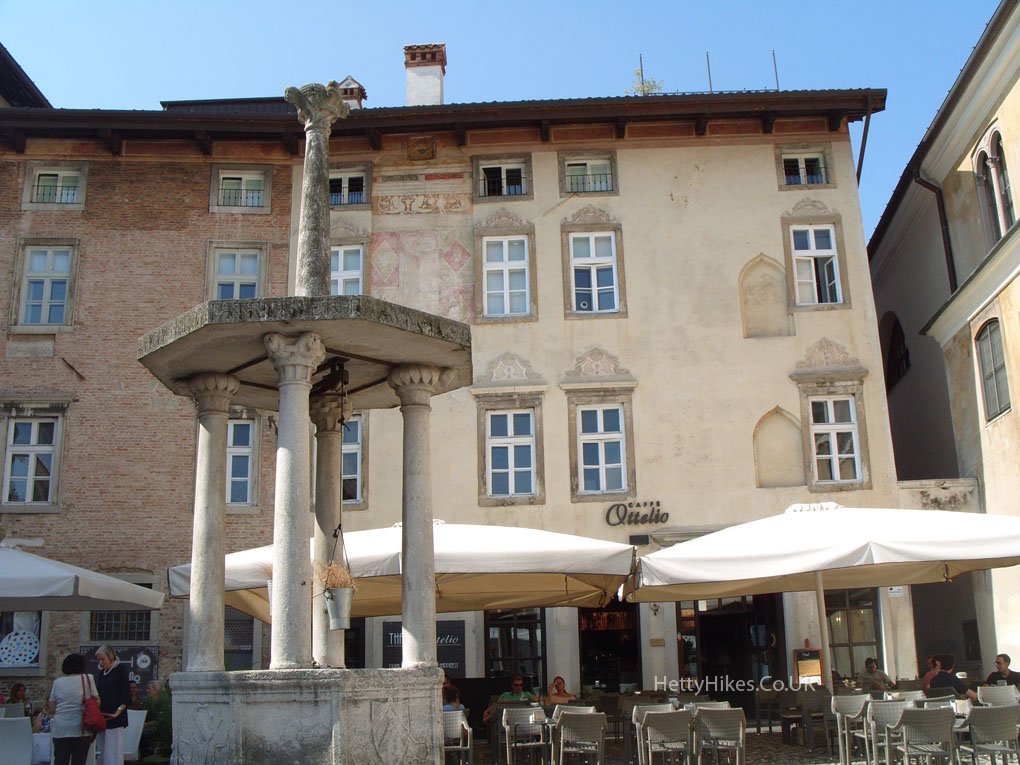 Chiesa di San Giacomo in Piazza Matteotti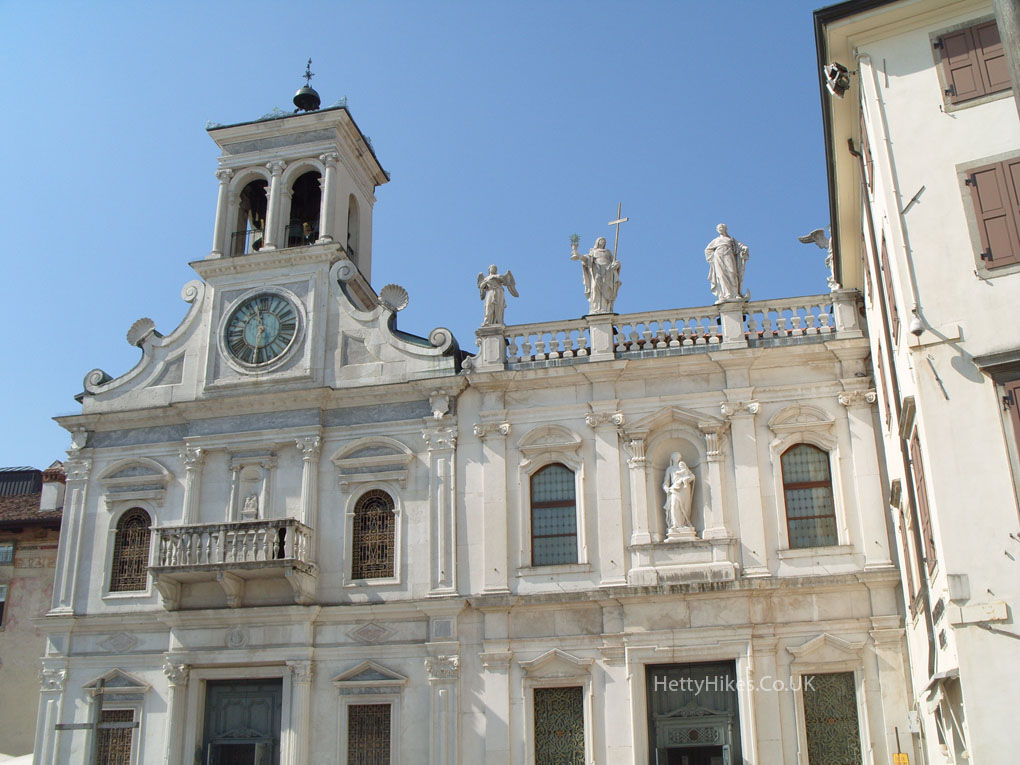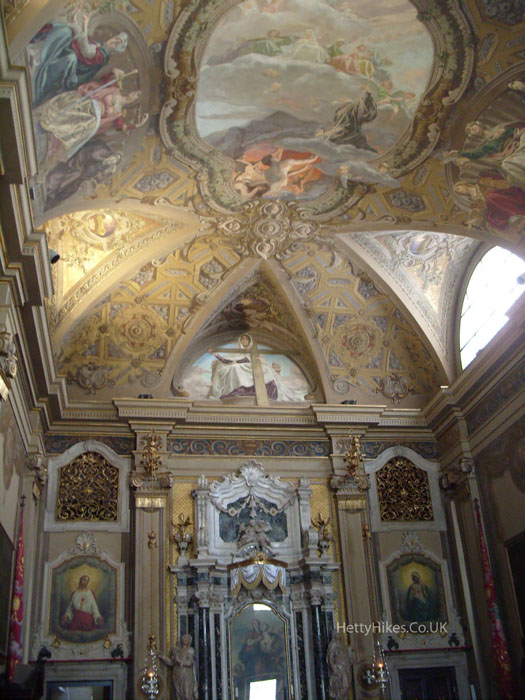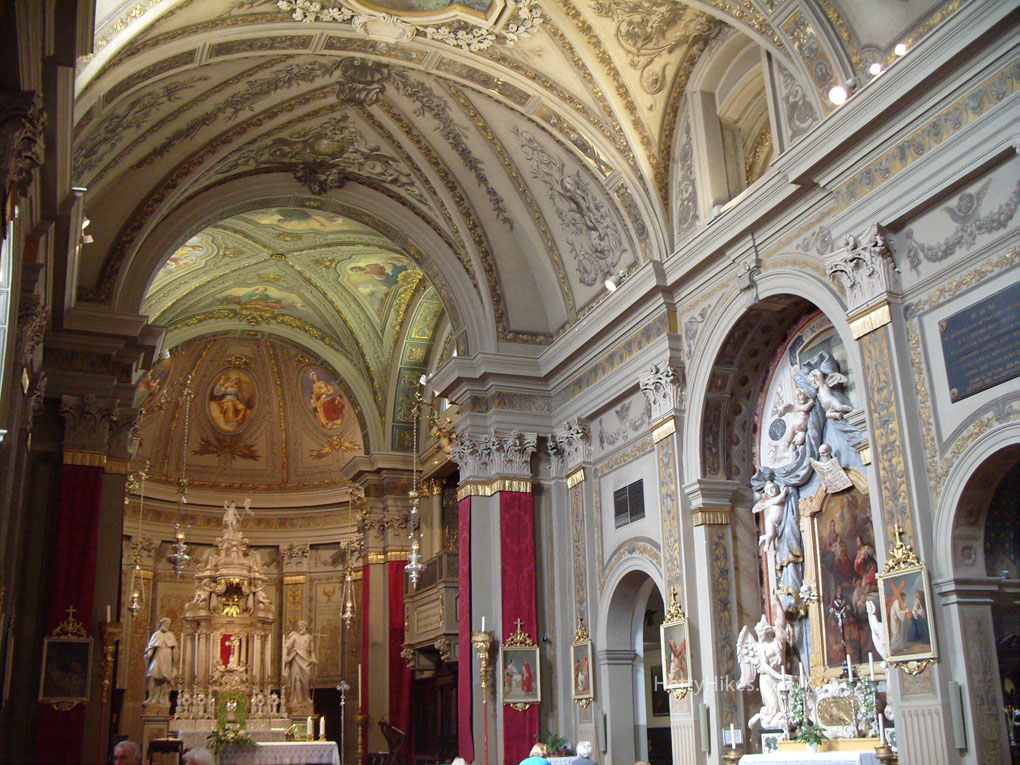 Via Rialto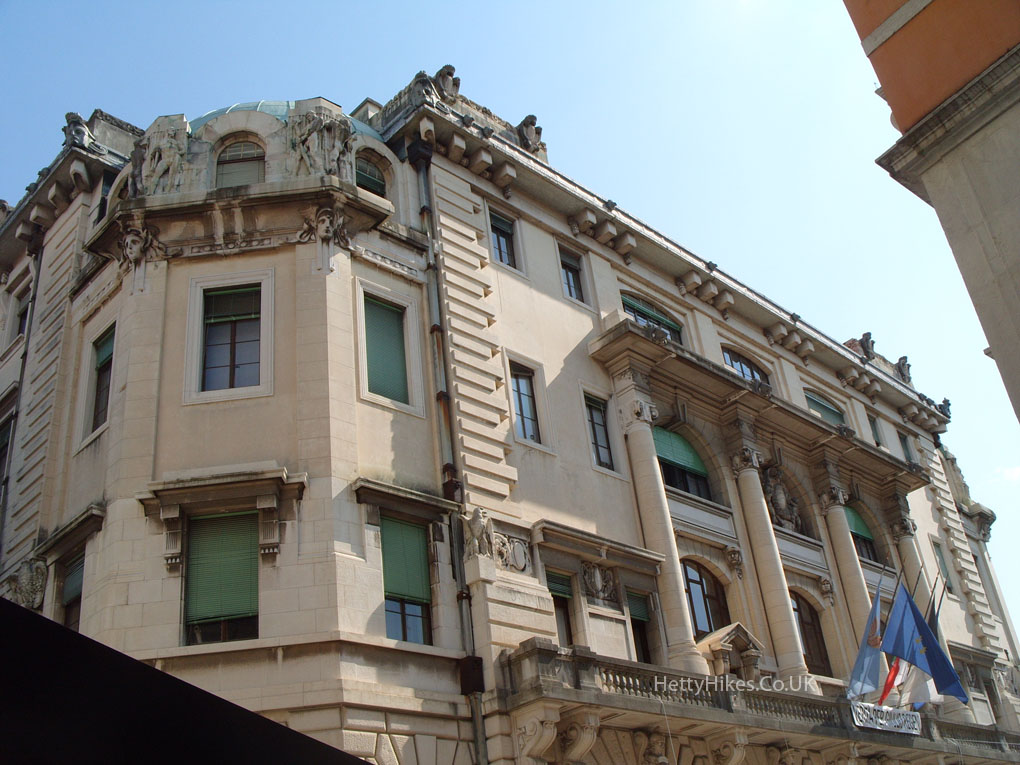 La Loggetta di Palazzo Valvason-Morpurgo in via Savorgnana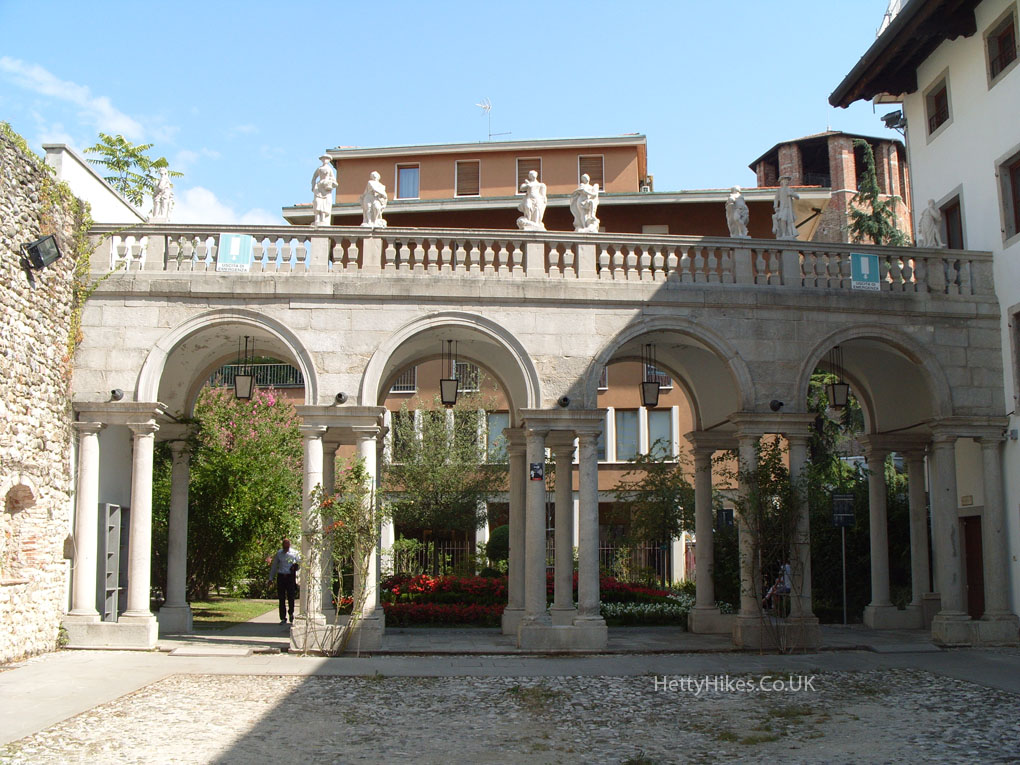 Venetian House in Piazza XX settembre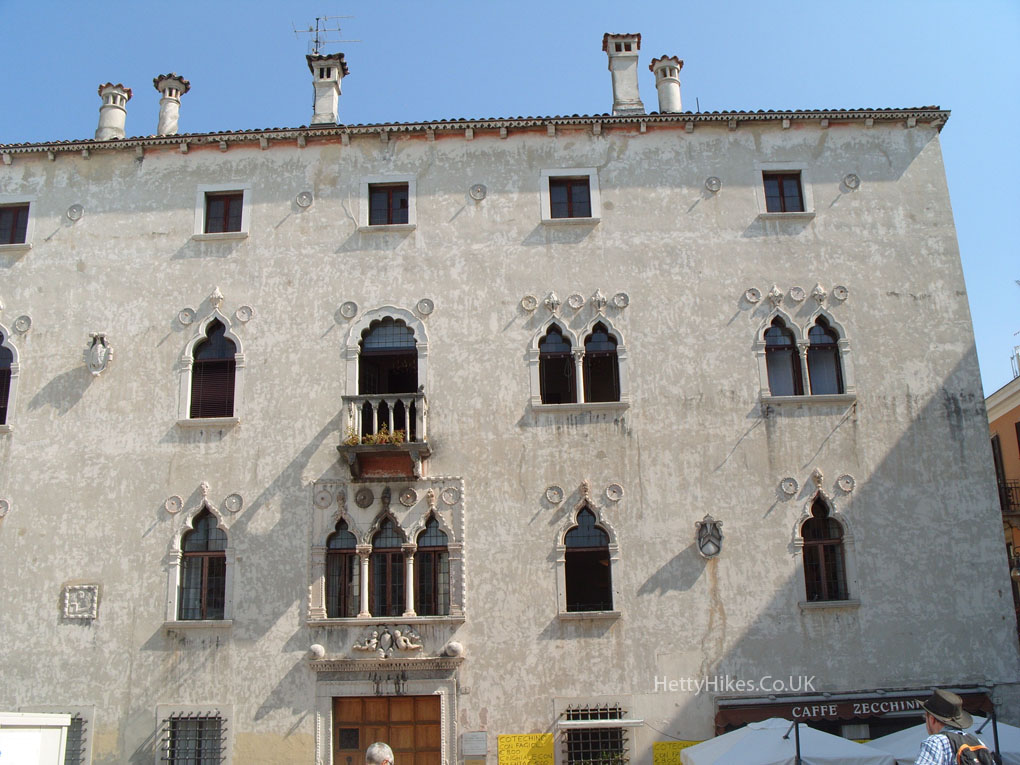 Palazzo Antonini Belgrado, 17th century opposite, Giardino Ricasoli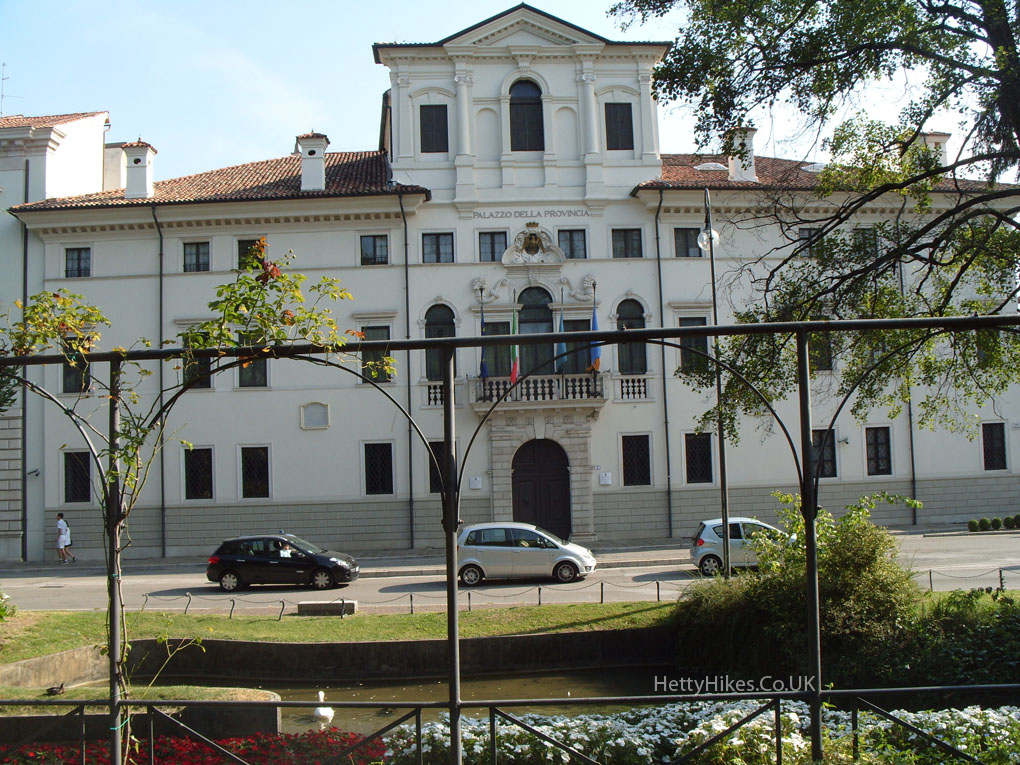 Vittorio Emanuele II in Giardino Ricasoli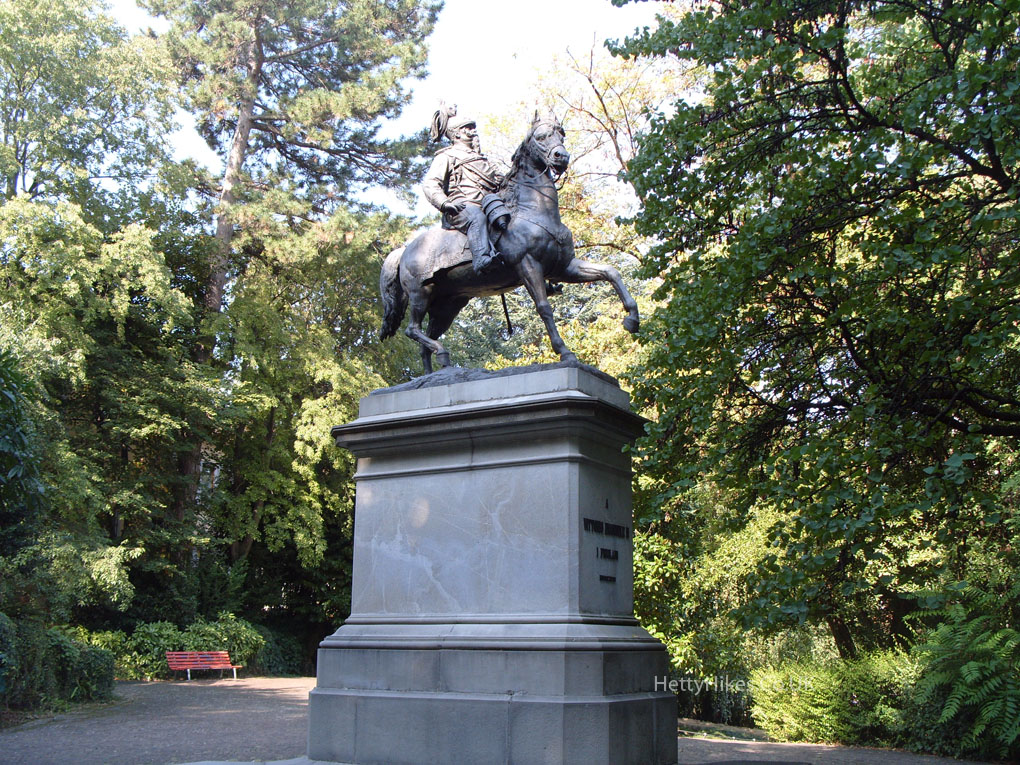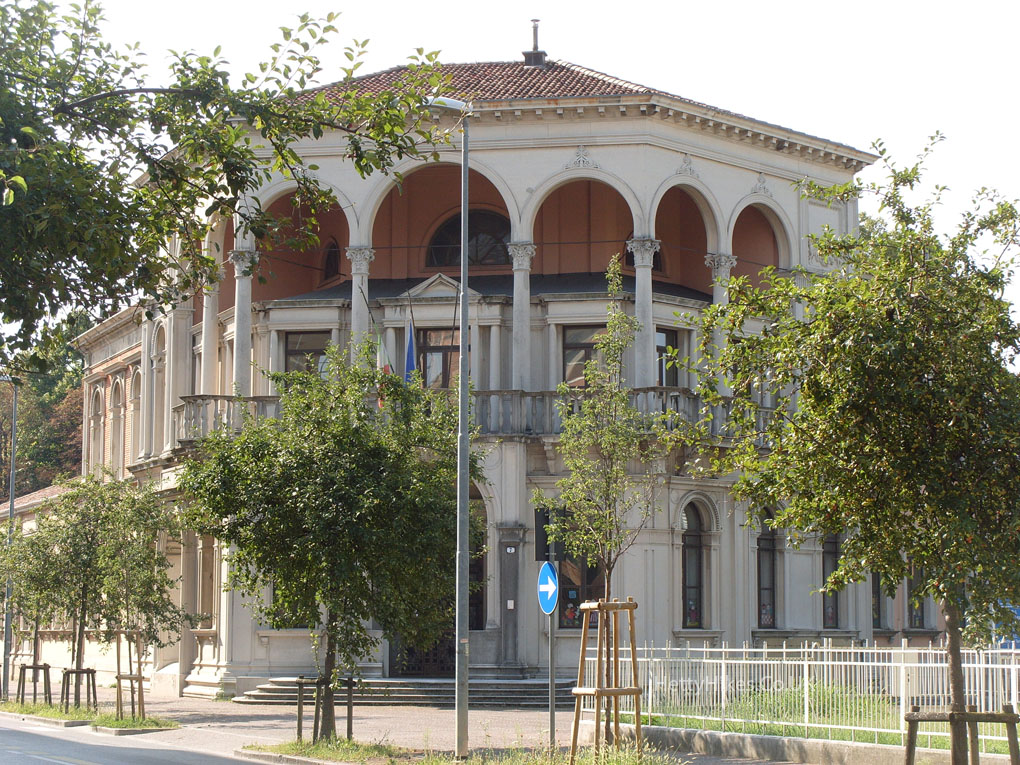 Porta Aquileia (XVth century)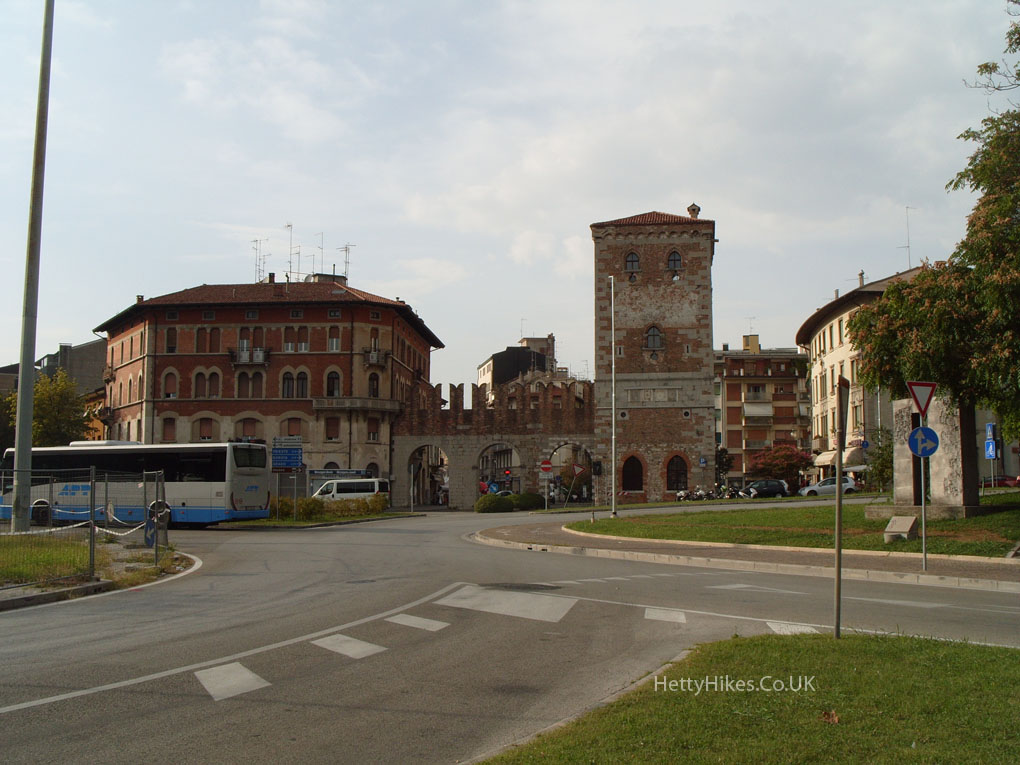 Return to introduction to choose more places to see
Trip details (if you are planning a visit – check times):
SAF Bus Latisanota (8.42) to Udine (9.50)
Bus Udine (1800) to Latisanotta (19.13)
All images on the website copyright of HettyHikes.co.uk