Monmouthshire, Wales                                                                             All photos by Hetty
12th November 2022
A visit to Chepstow Castle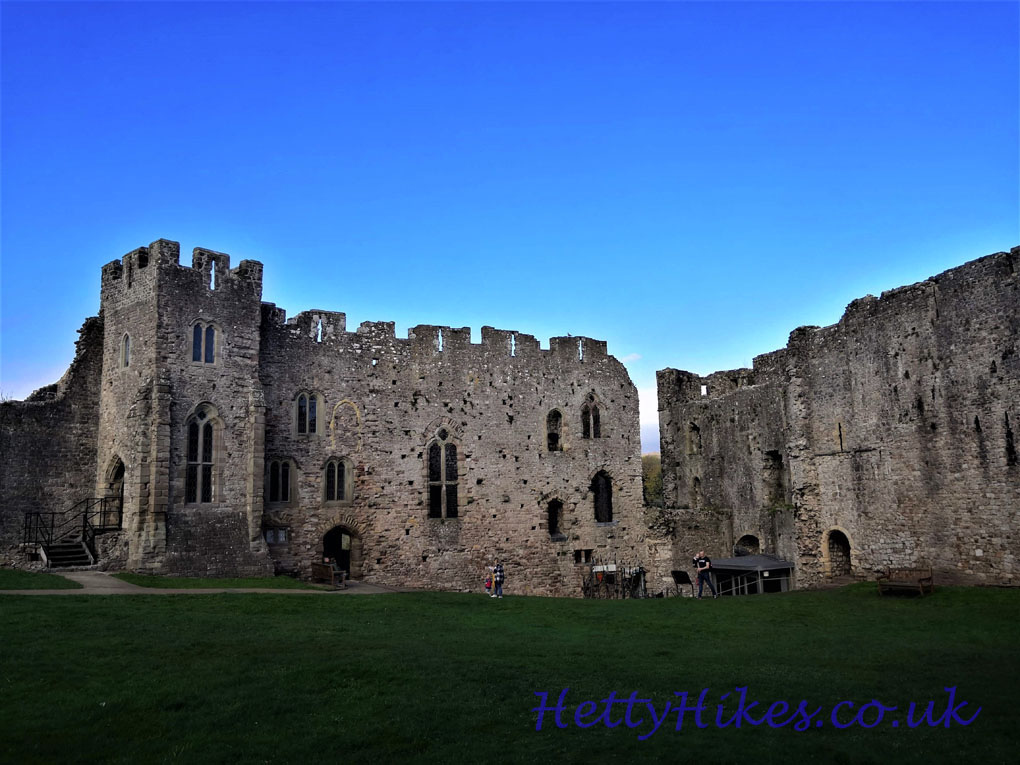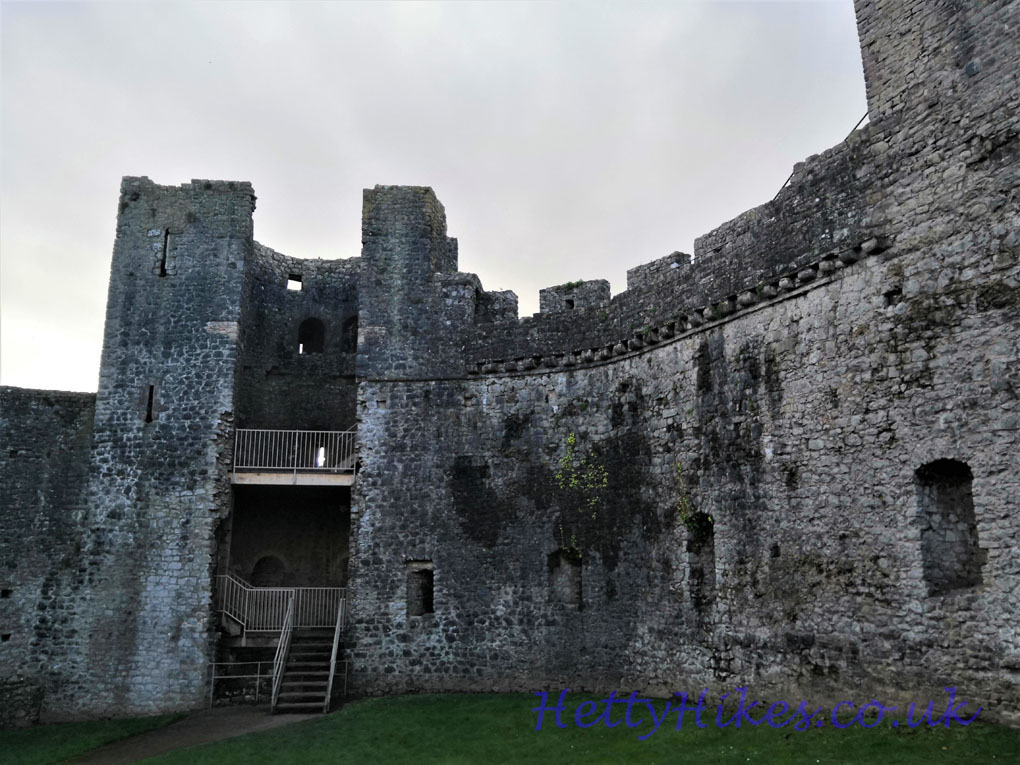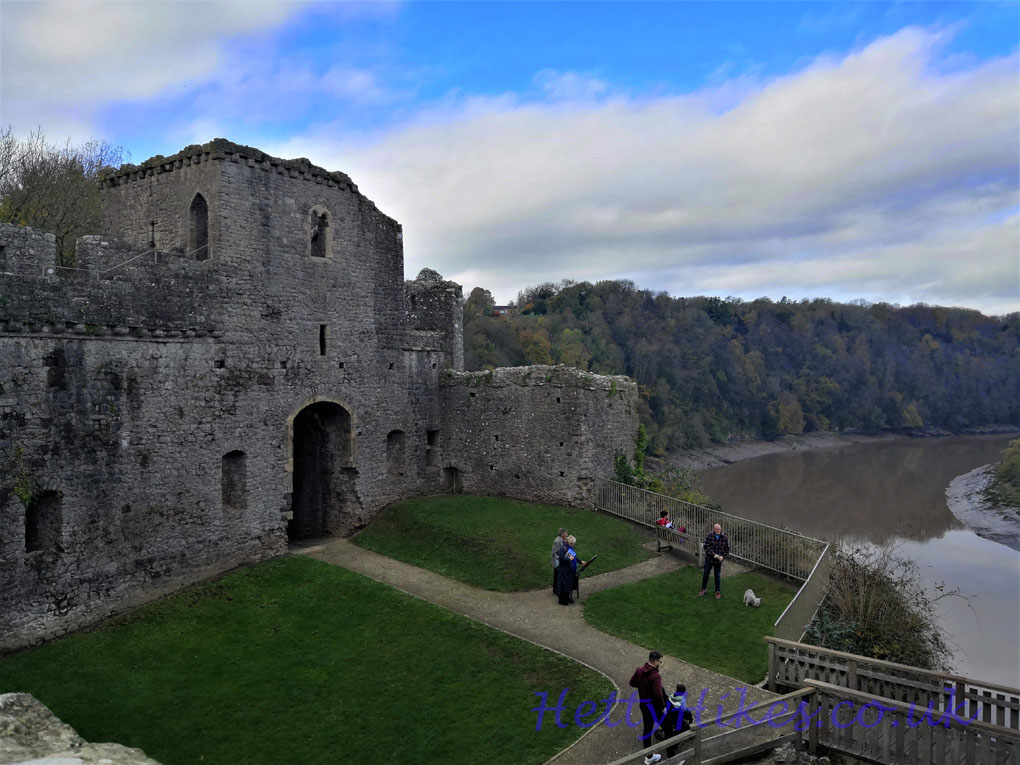 Roman tiles taken from Caerwent Roman Town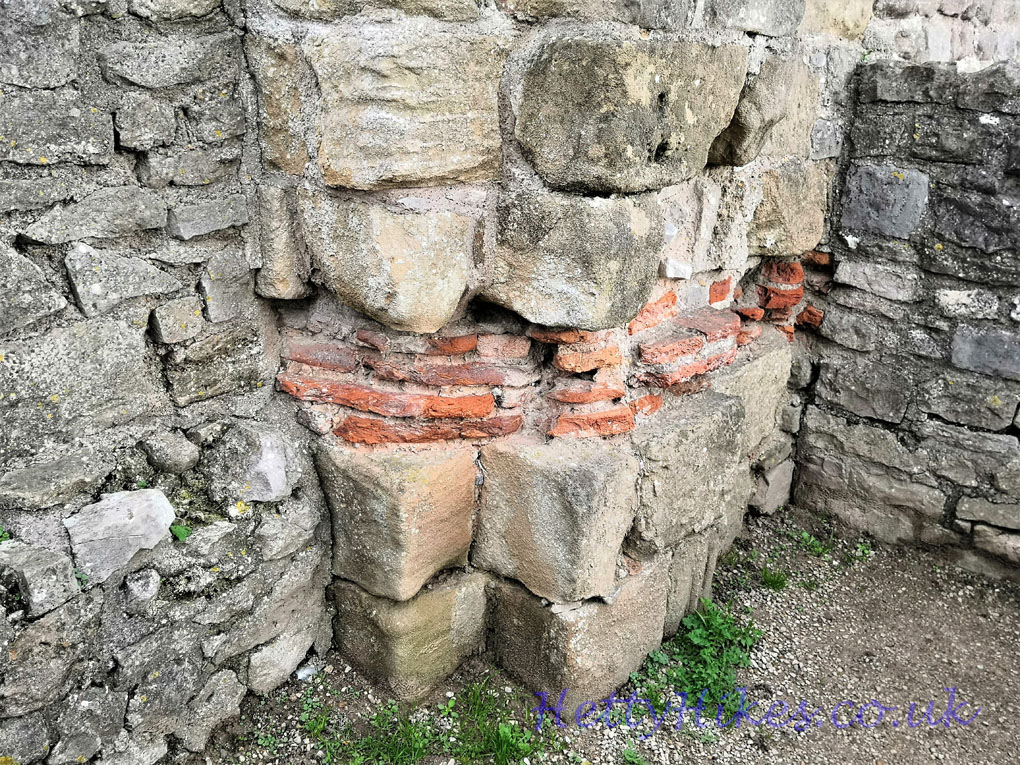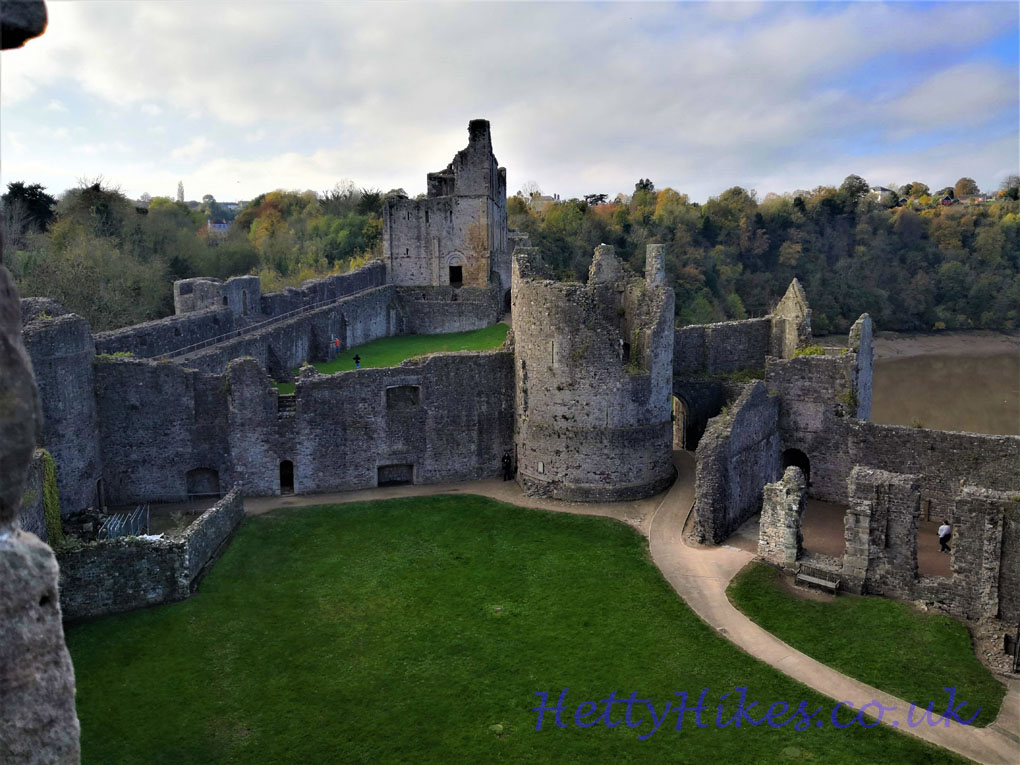 In town
~~~~~~~~~~~~~~~~~~~~~~~~~~~~~~~~~~~~~~~~~~~~~~~
10th August 2021 – A good day to meet up with family
Chepstow Castle (more photos from a previous visit below)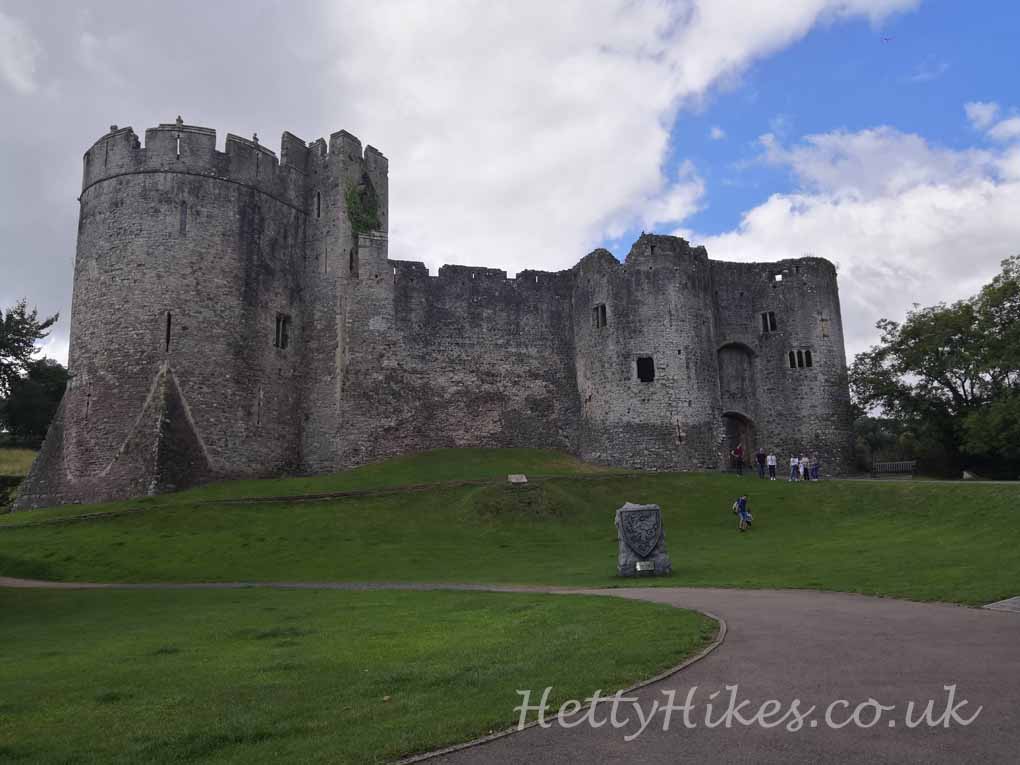 Tho old bridge over the River Wye to Gloucestershire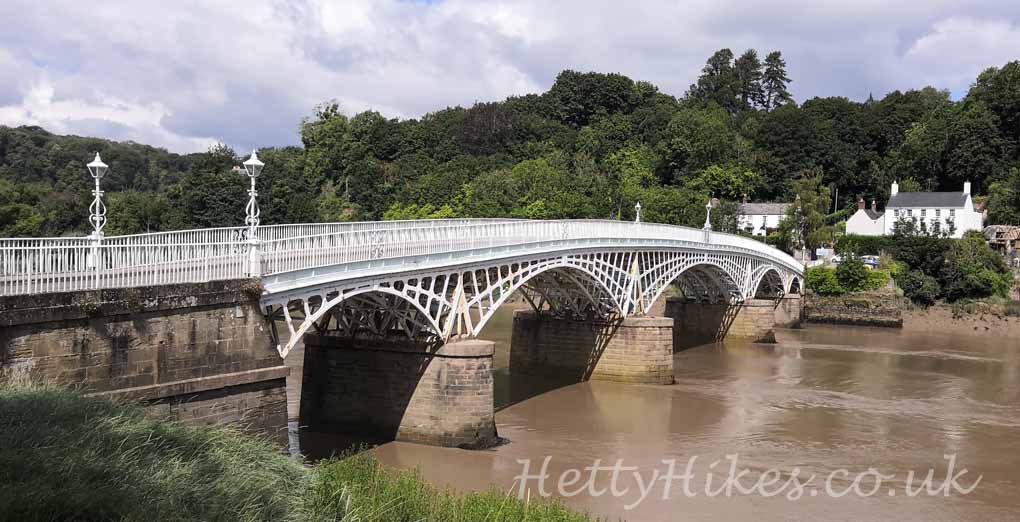 The Boat Inn has lots of tables by the river and good flower displays
Flags across the street and the naked boatman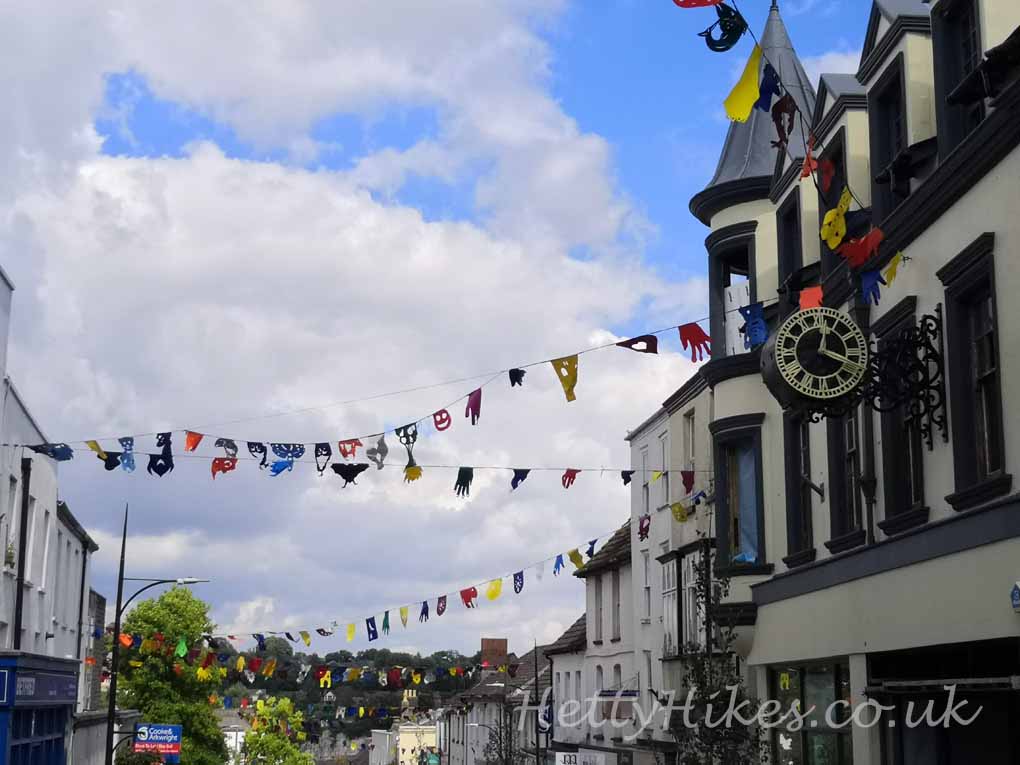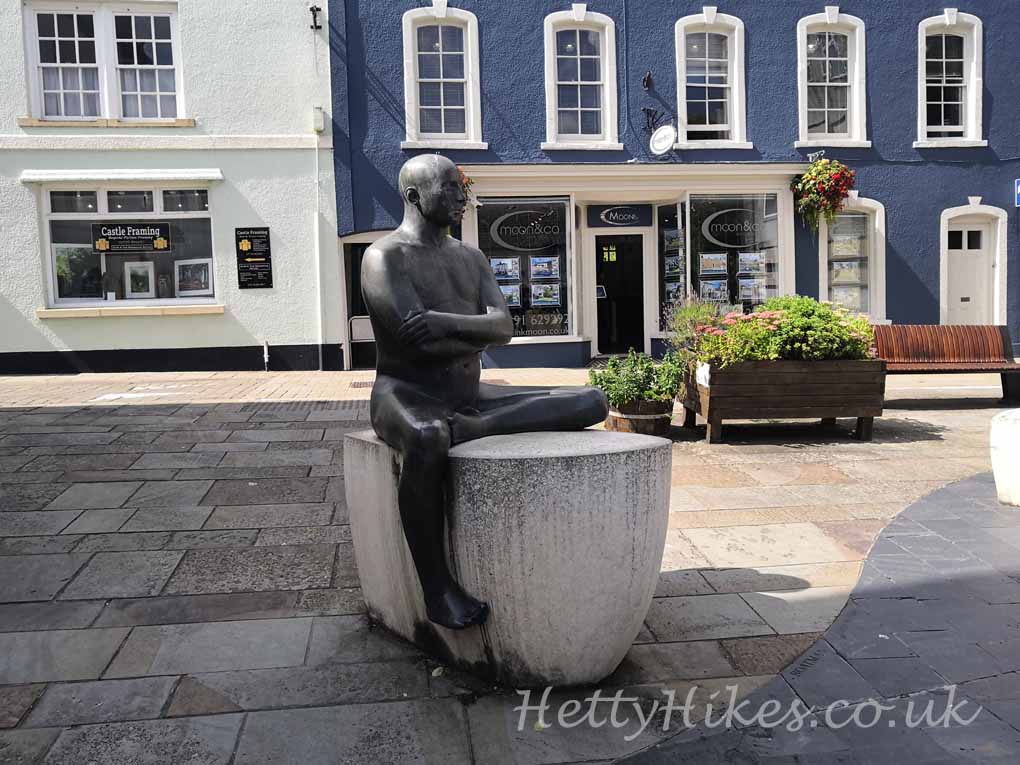 **************************************************************
20th March 2015 – first day of Spring.
After seeing the eclipse of the sun, it was a lovely sunny day, so we drove via Gloucester to Chepstow. We returned via the old Severn Bridge.
Chepstow Castle was built on a narrow ridge above the River Wye, from the 11th to 17th century. It was started in 1067 for William Fitzosborn, a cousin to William the Conqueror, and is the oldest stone fortification in Britain.
The Marten Tower 1270 to 1300, and Gatehouse 1189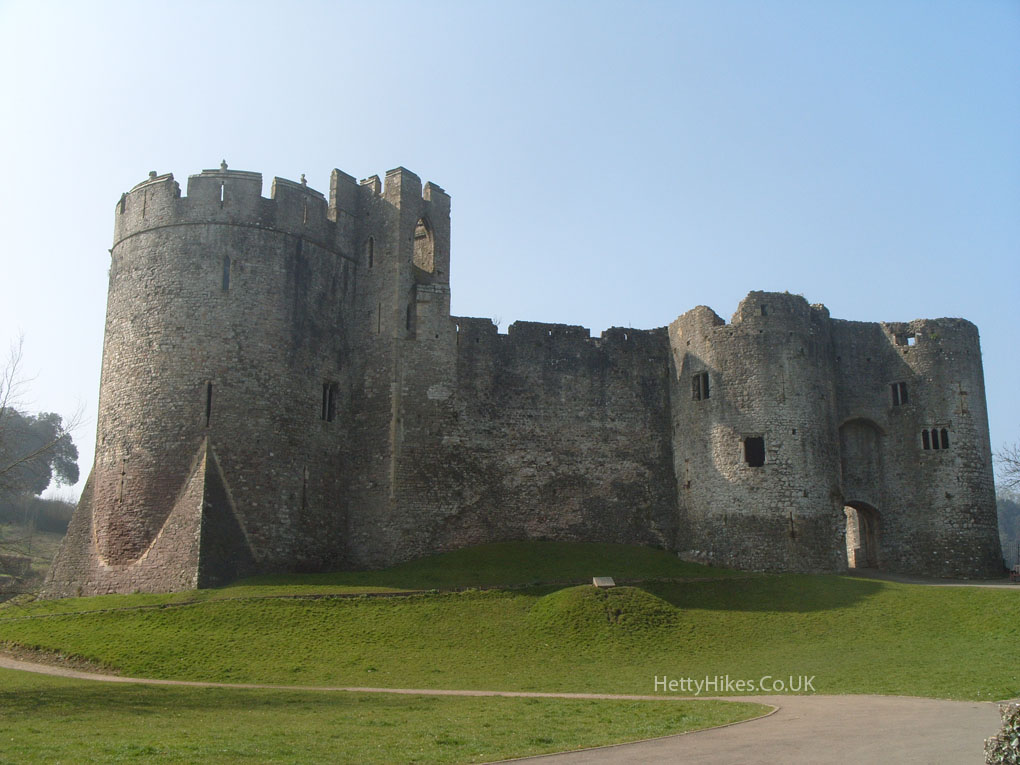 The oldest castle doors in Europe, 800 years old, made of wood, with a small door inset.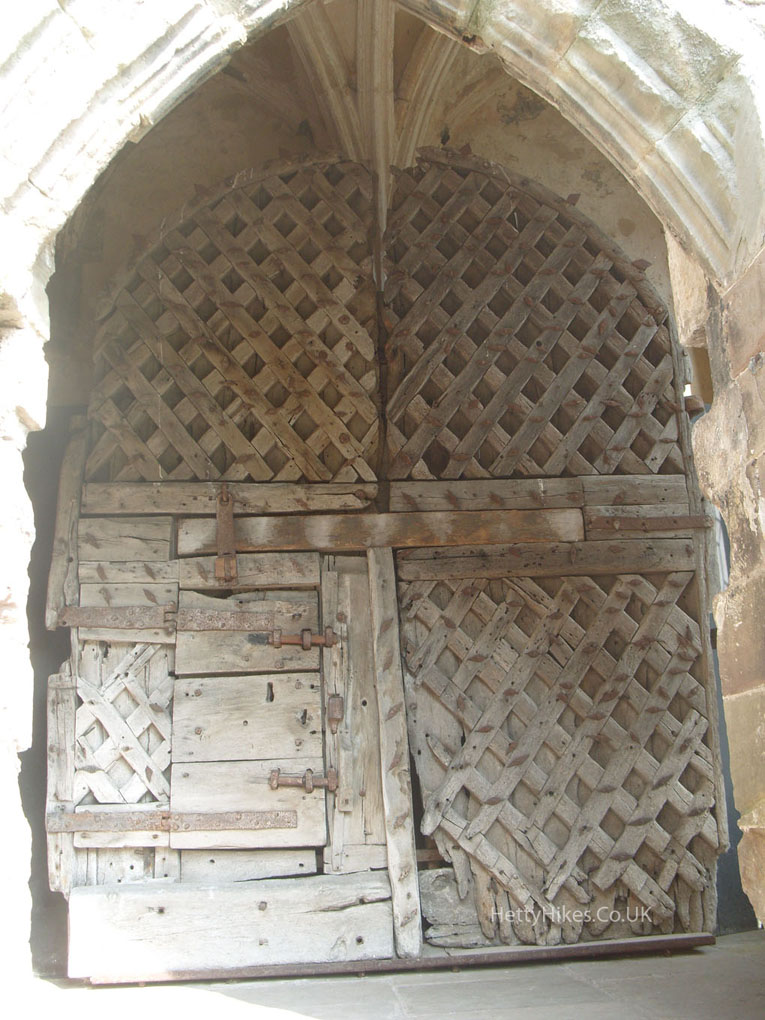 The Great Hall, in the lower part of the castle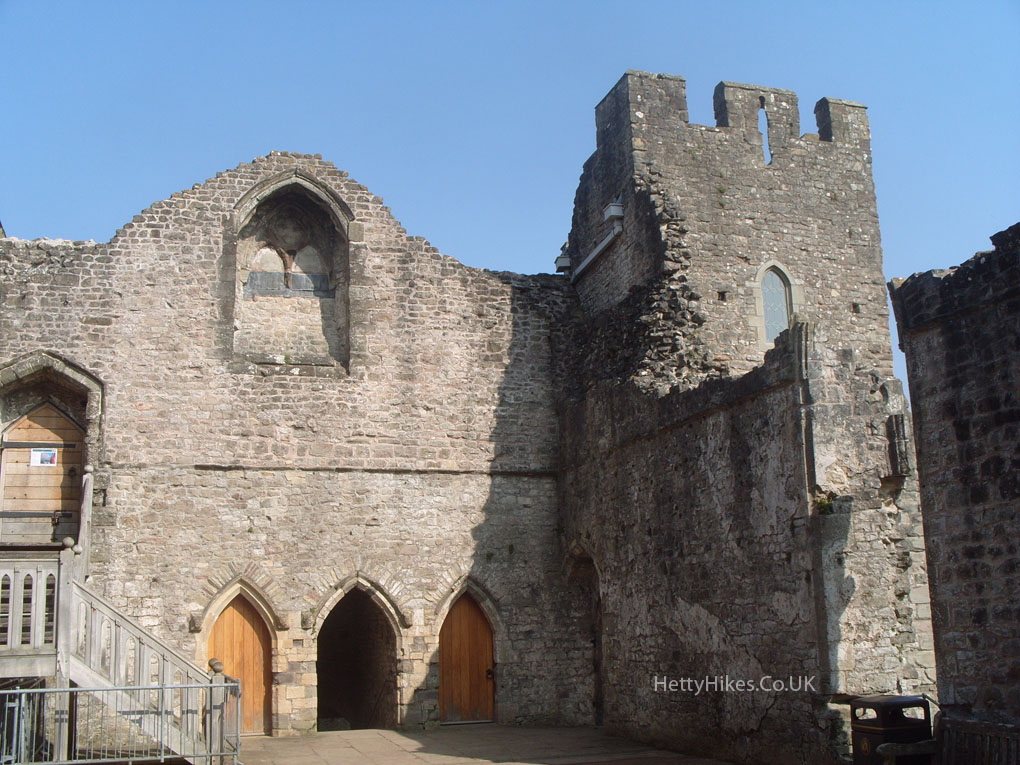 The Norman Keep, 11th century, in the centre of the castle, on a high cliff.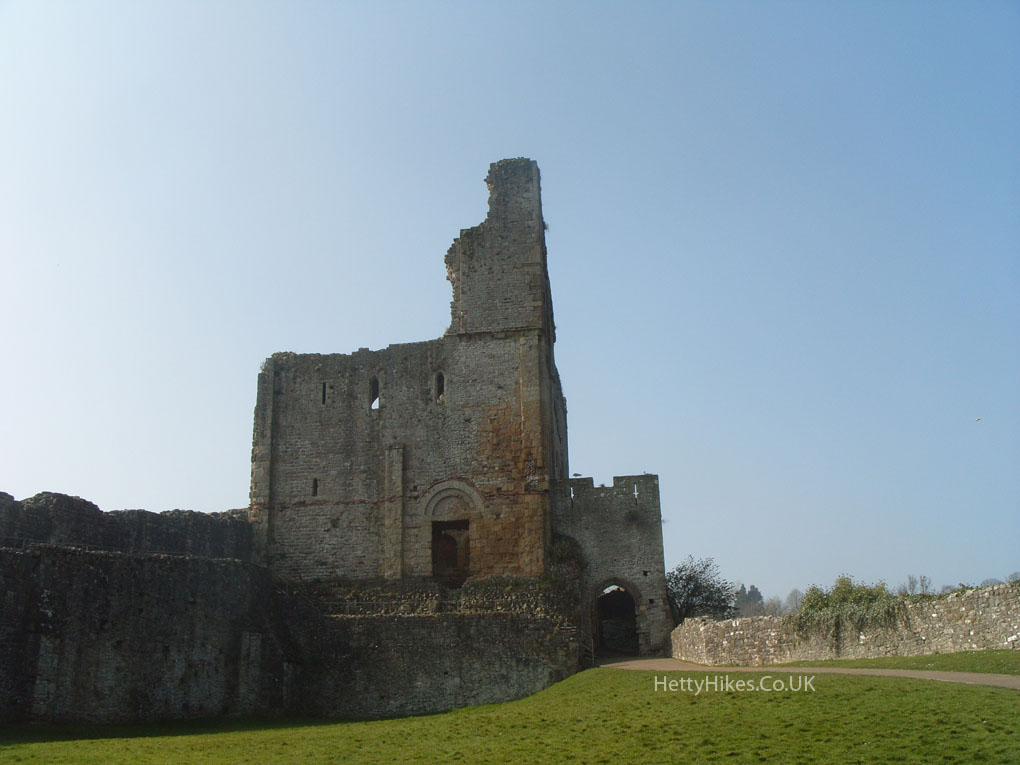 Doorway to the Keep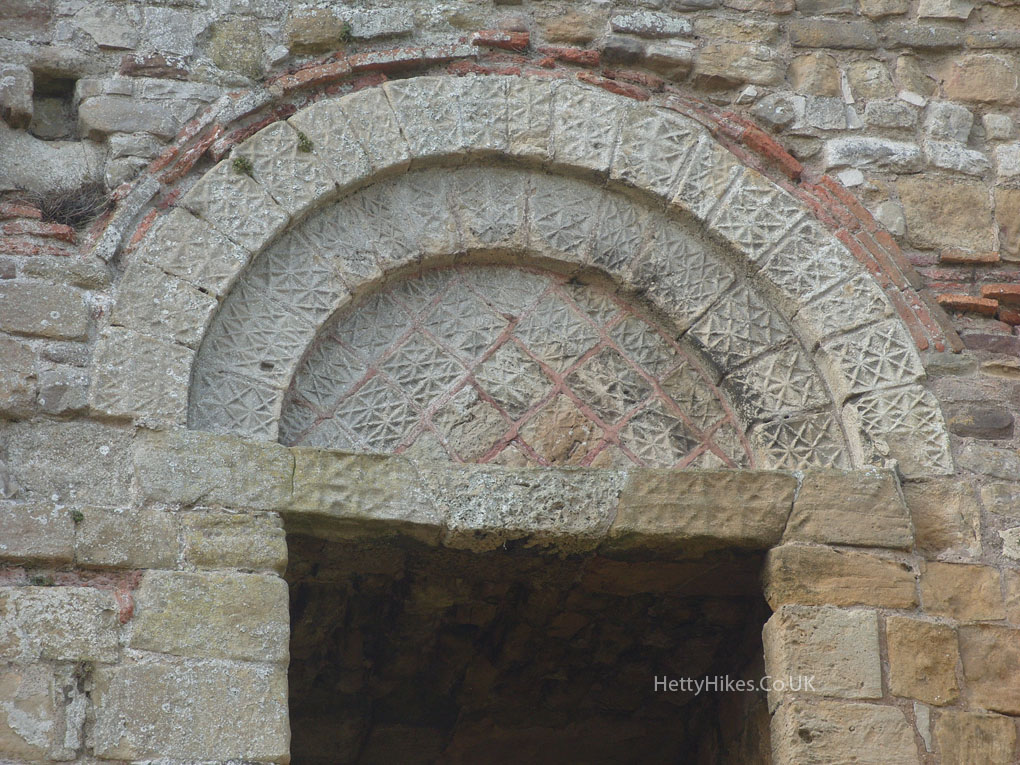 Inside the keep – the grand windows were added later, only on the river side.
Looking back at the lower castle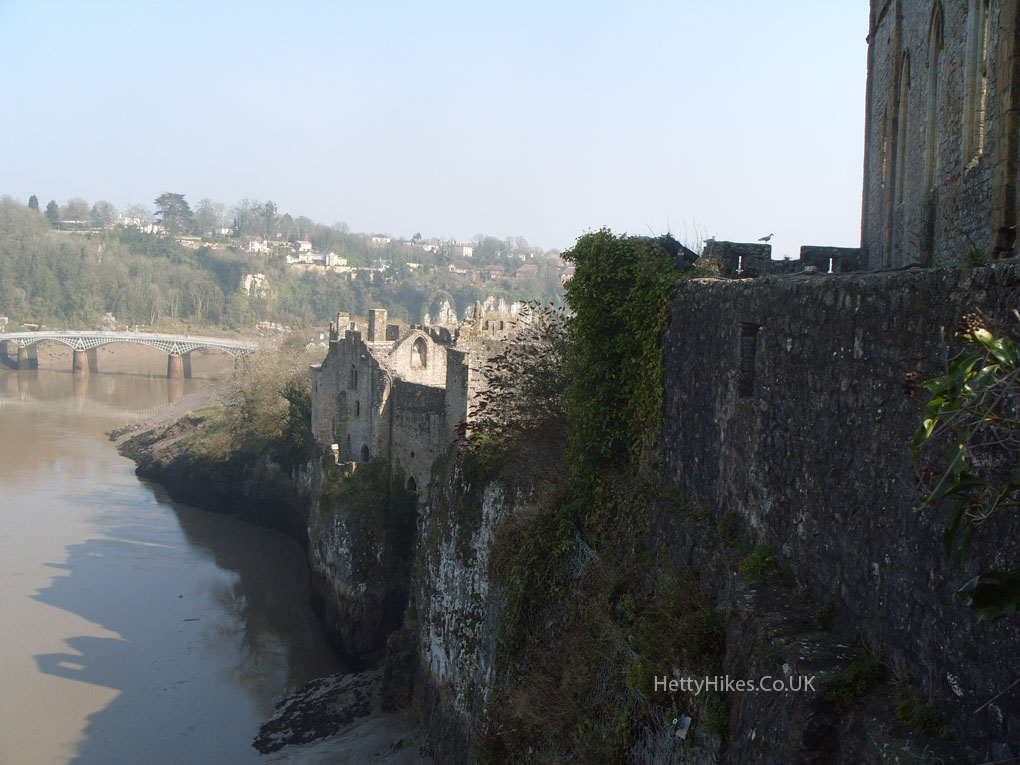 The upper part of the castle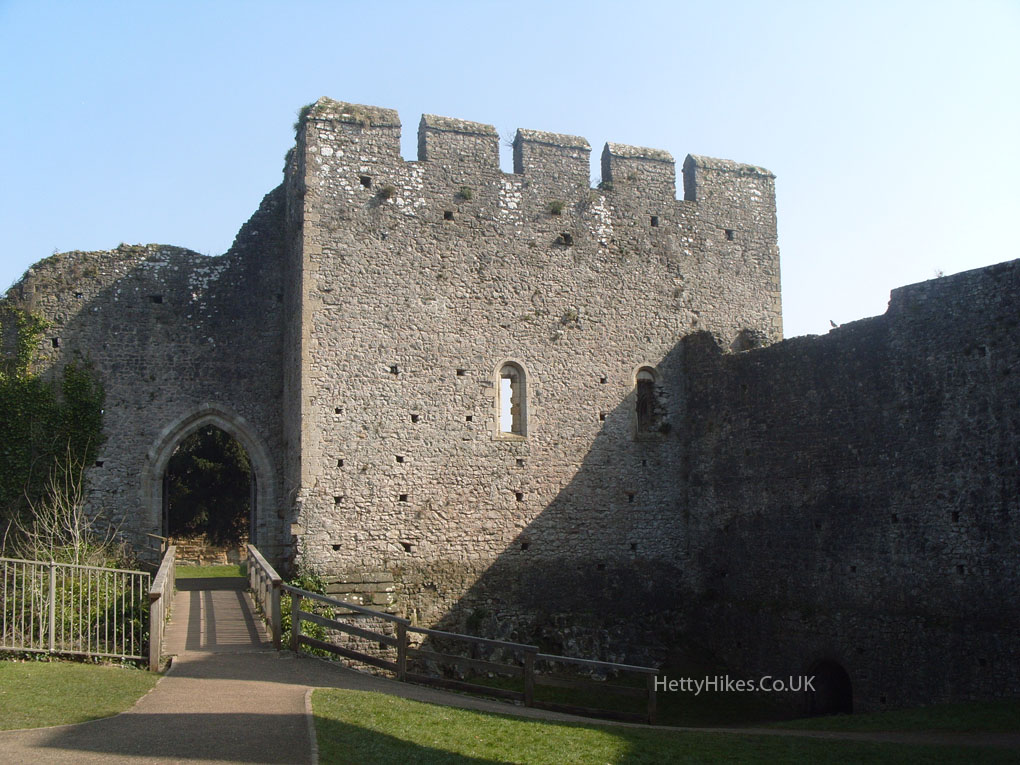 The walls are very thick
The upper gatehouse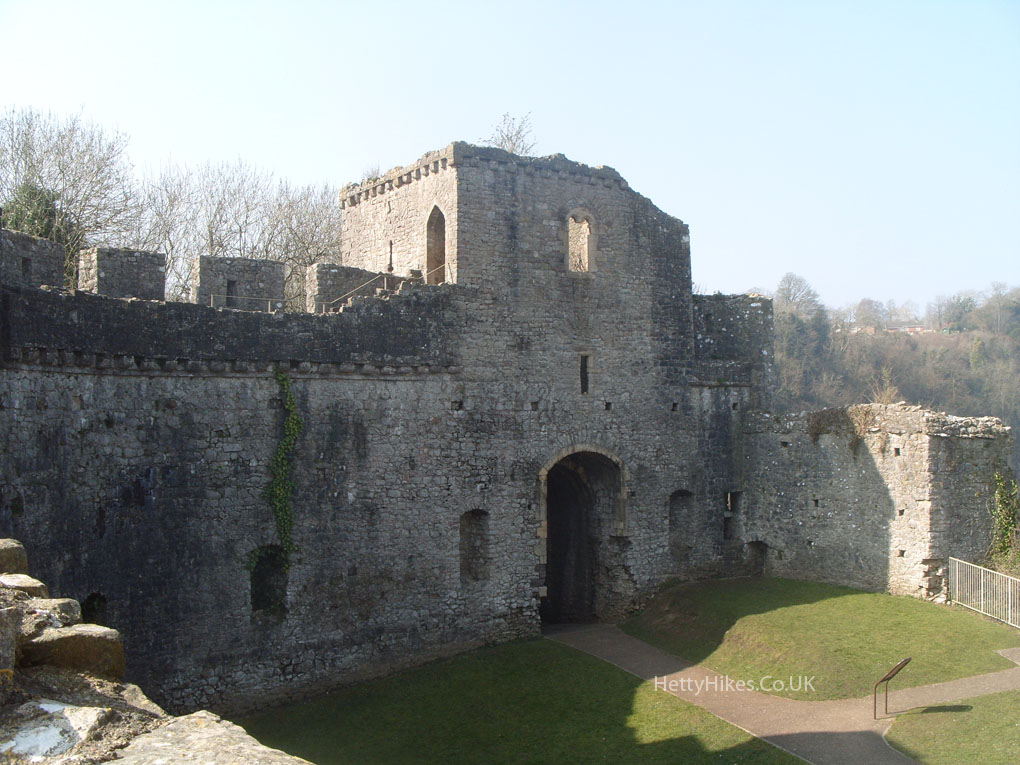 Looking down the side by The Dell
Looking down to the lower castle
You can climb the Marten Tower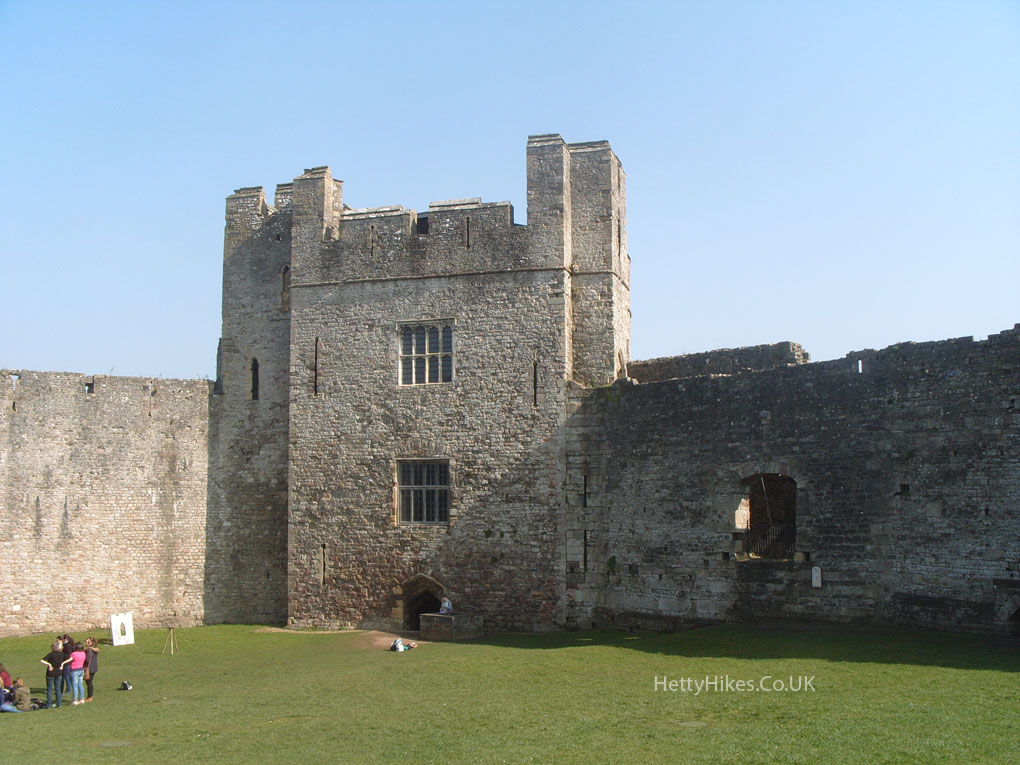 The chapel, in the tower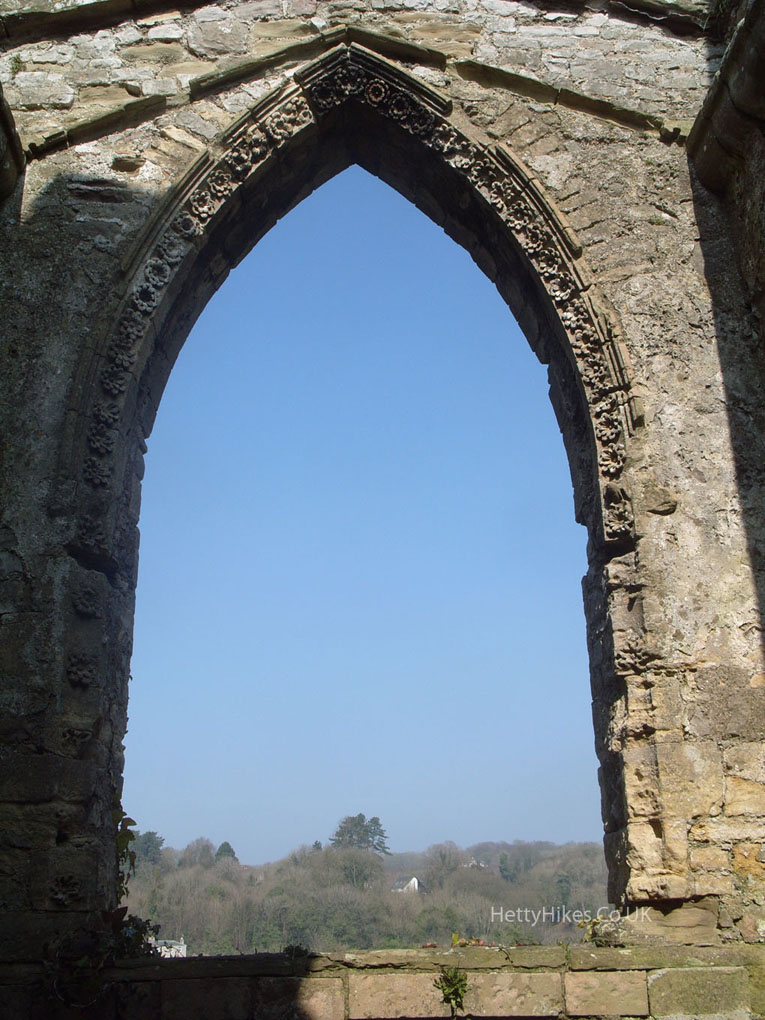 Looking down on the Great Hall and the 17th century additons
Then we walked up The Dell to the town, with the castle above us
The four-sided stone seat for Queen Victoria's Jubilee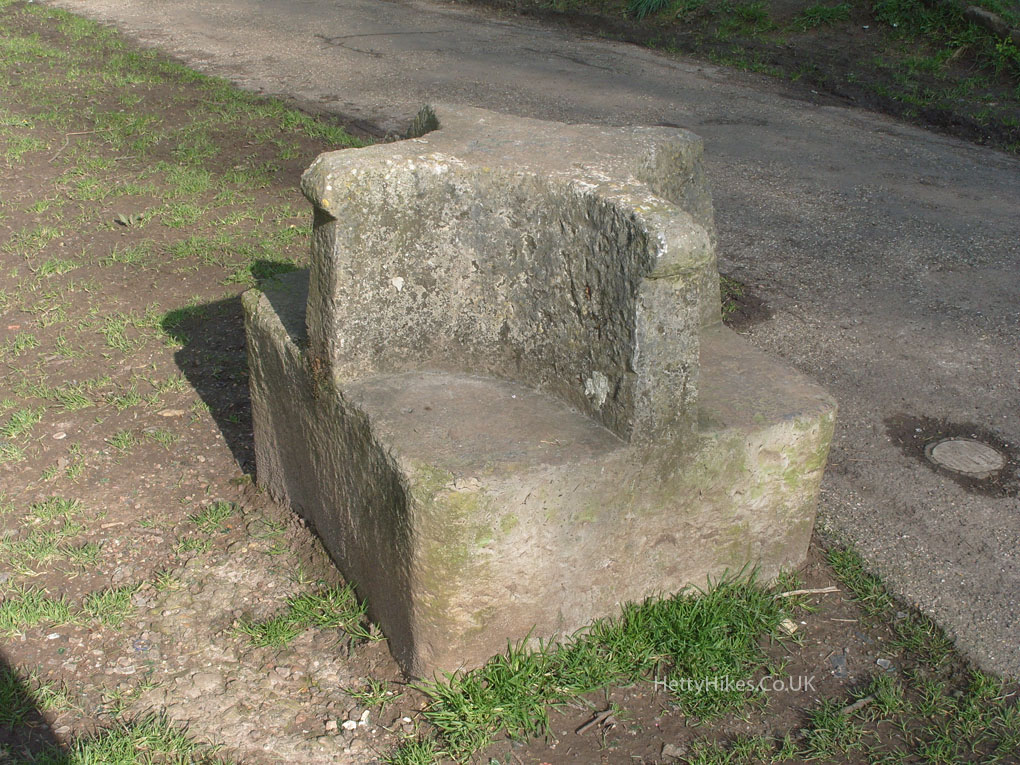 The Town Gate – originated in the late 13th century and used to have a portcullis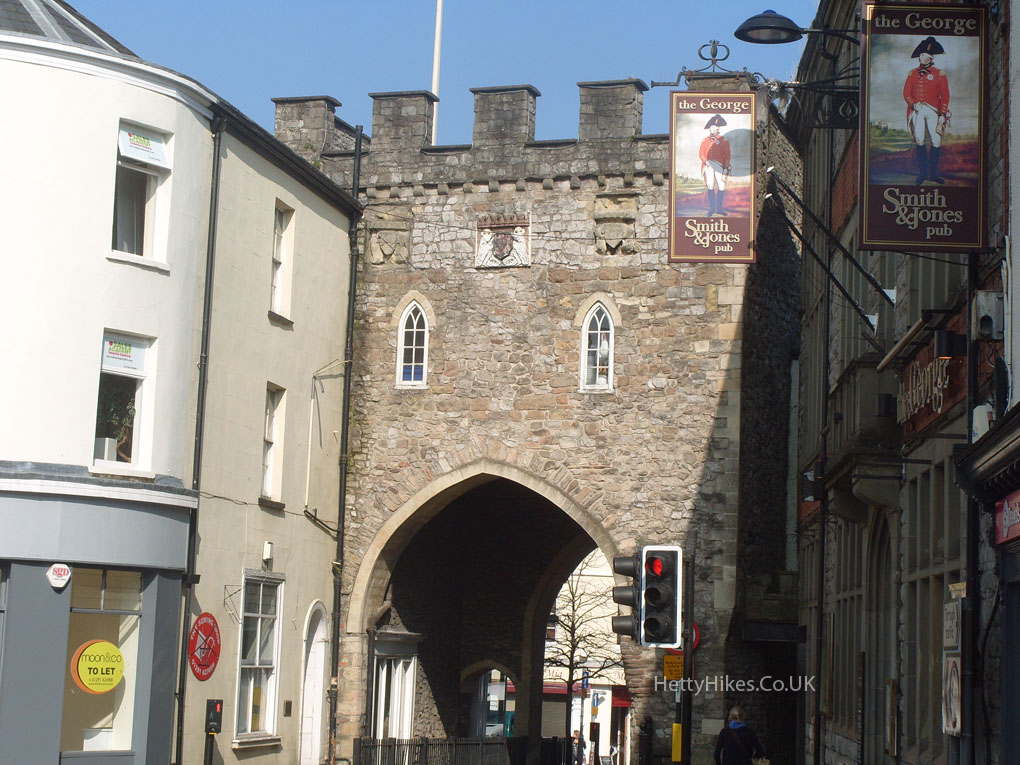 On the other side, inside the town walls, is the Gatehouse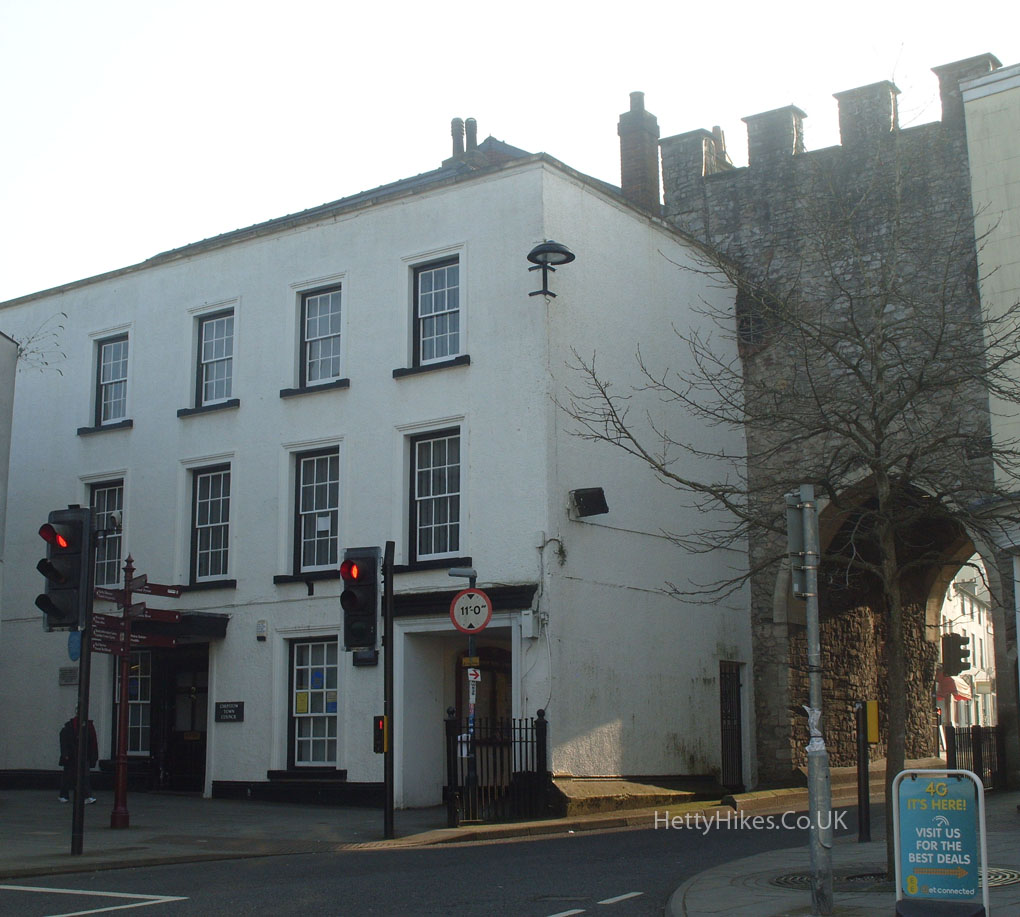 The doorway on the left is dated 1609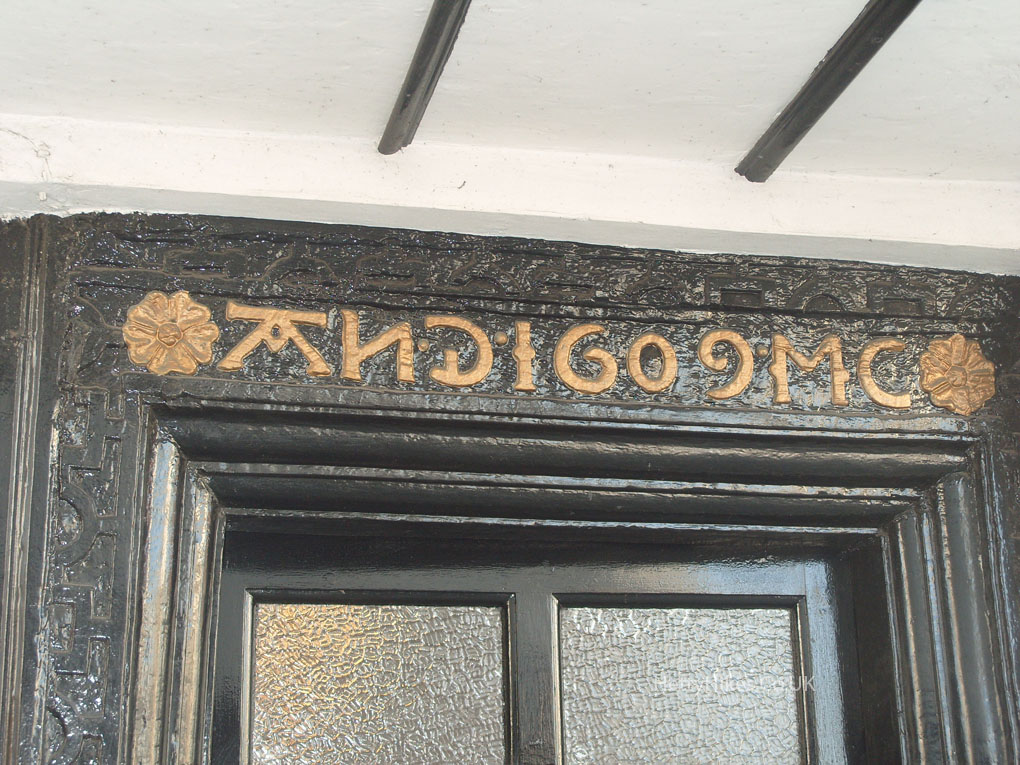 The Portwall – 2/3 of the old town walls still stand (late 13th century)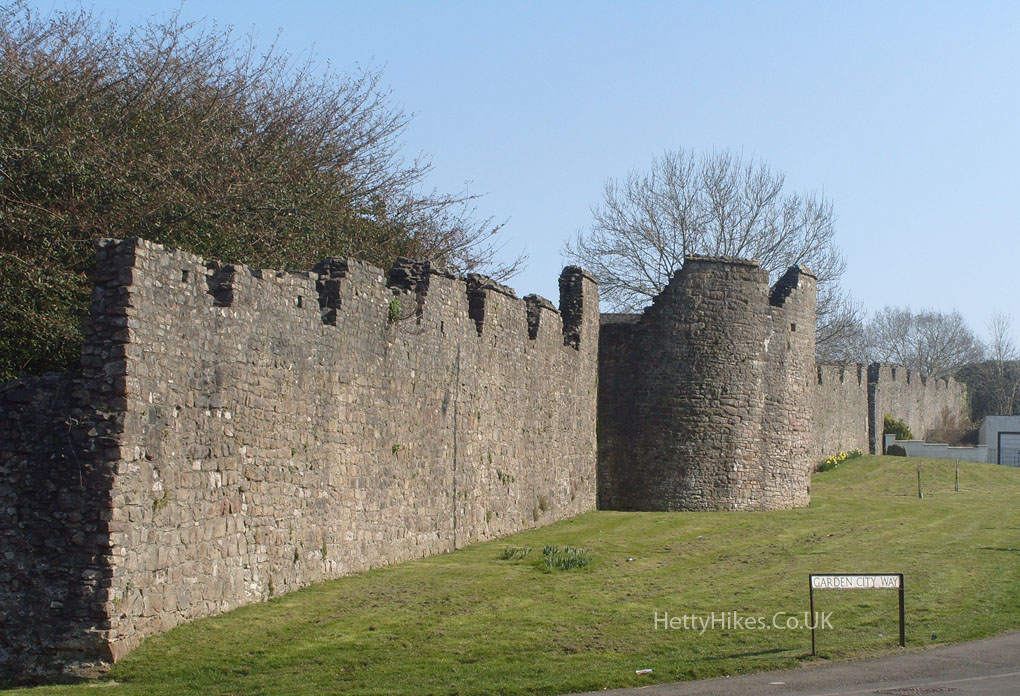 St Mary's Church (former priory) retains its Norman doorway (late 11th century)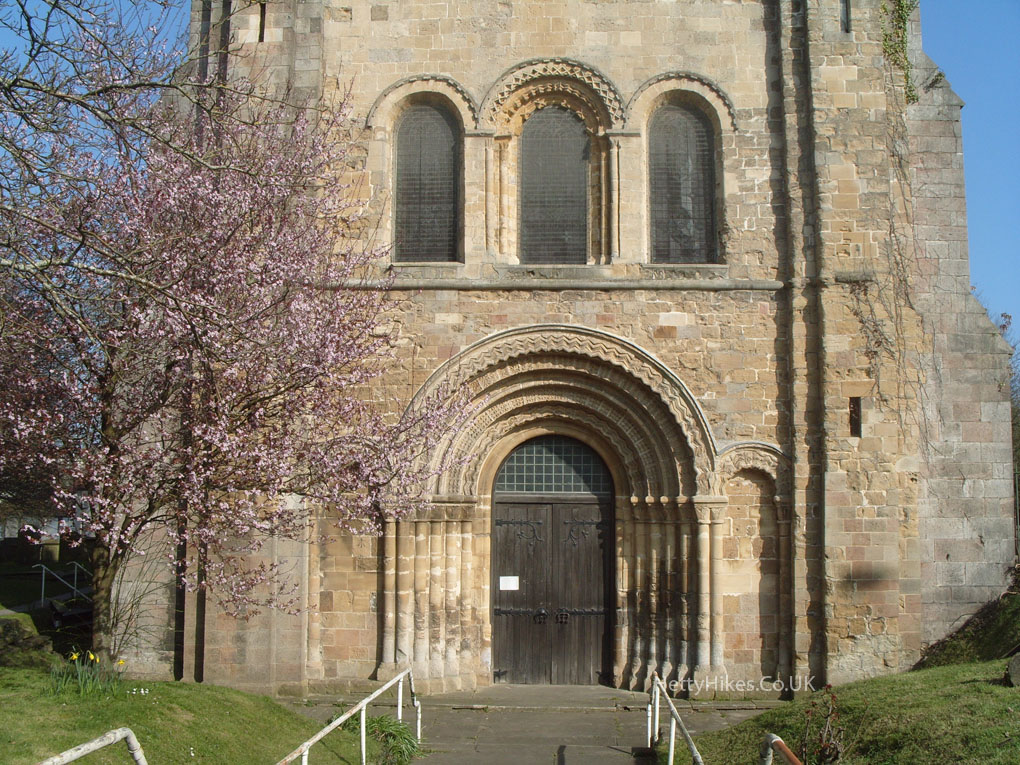 Inside is the Worcester Tomb. Henry, died in 1549, with his second wife Elizabeth.
The tomb of Margaret Cleyton, with her two husbands and 12 children, 1620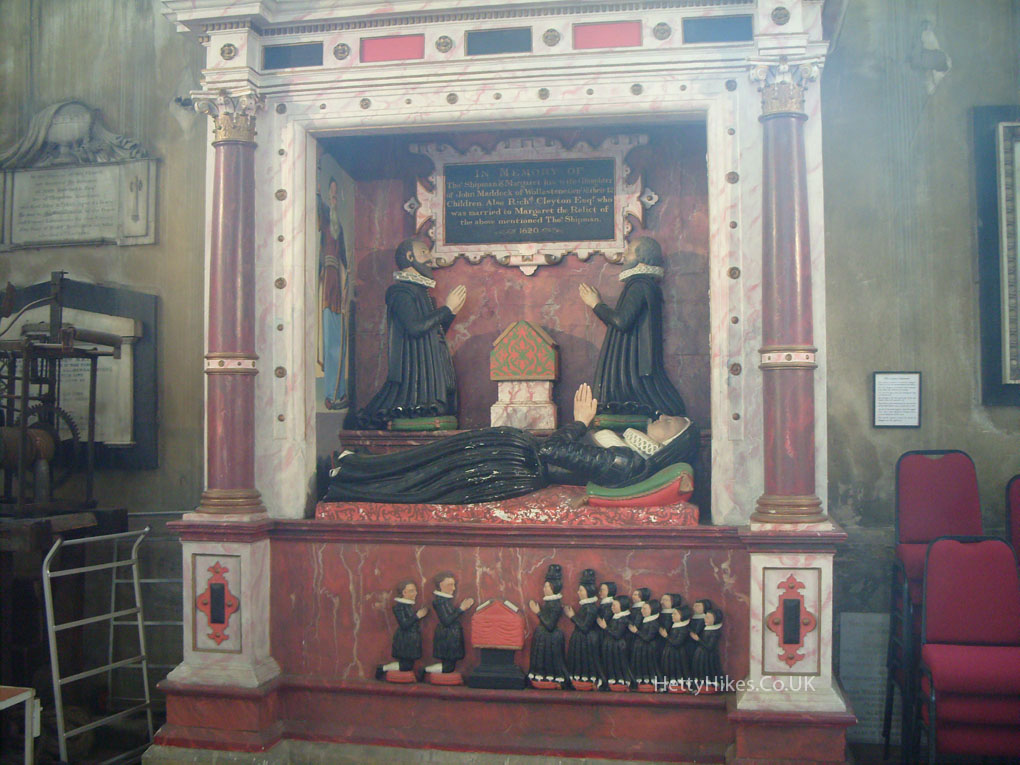 High and dry, by the river Wye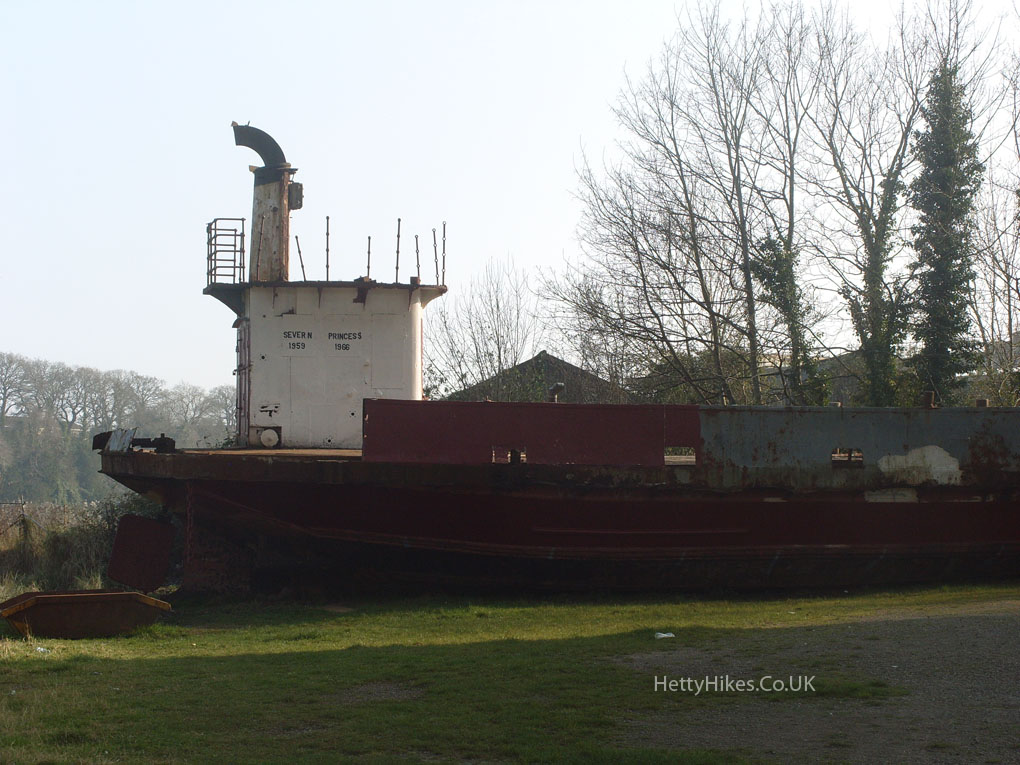 This marks the beginning of the Offa's Dyke Path, as well as the Wales Coast Path – you can walk all the way around the Welsh Border. It has a map of Wales on it.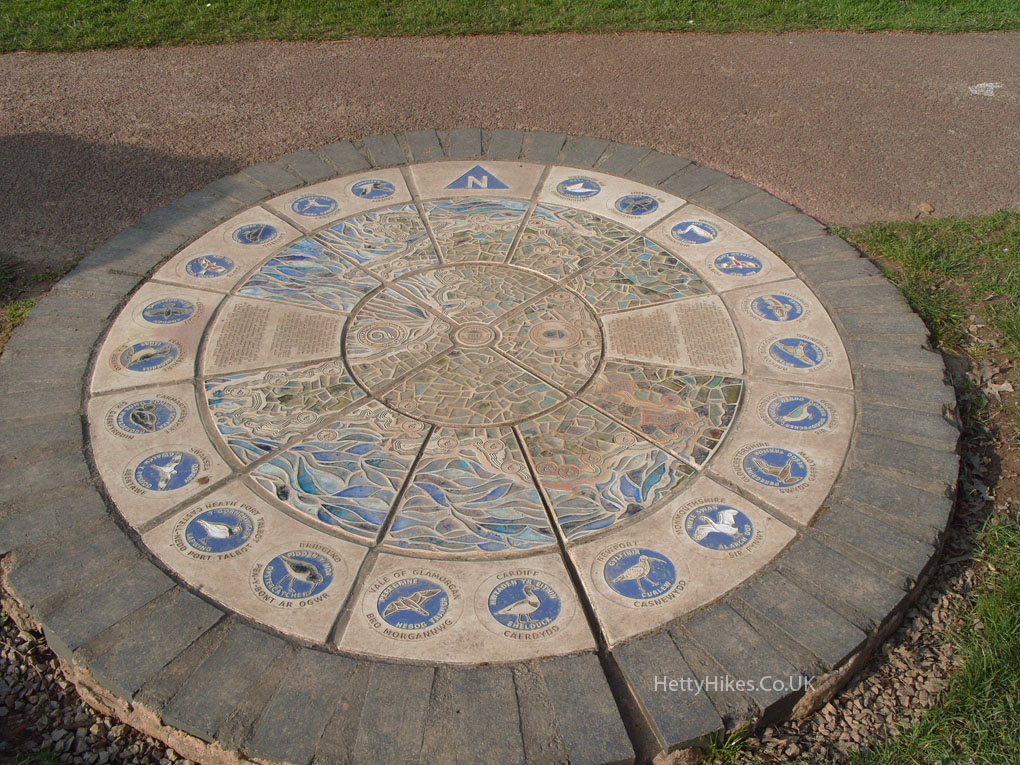 Bridge St, with 15 bow-windows (1805-1823)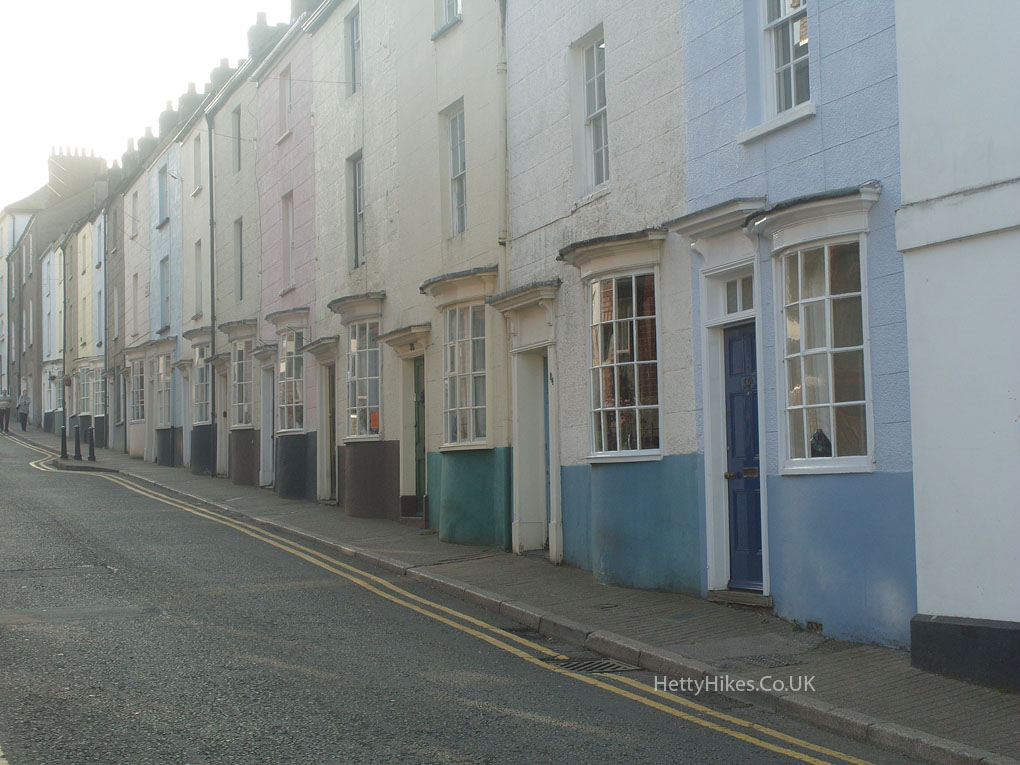 Powis Almshouses, 1721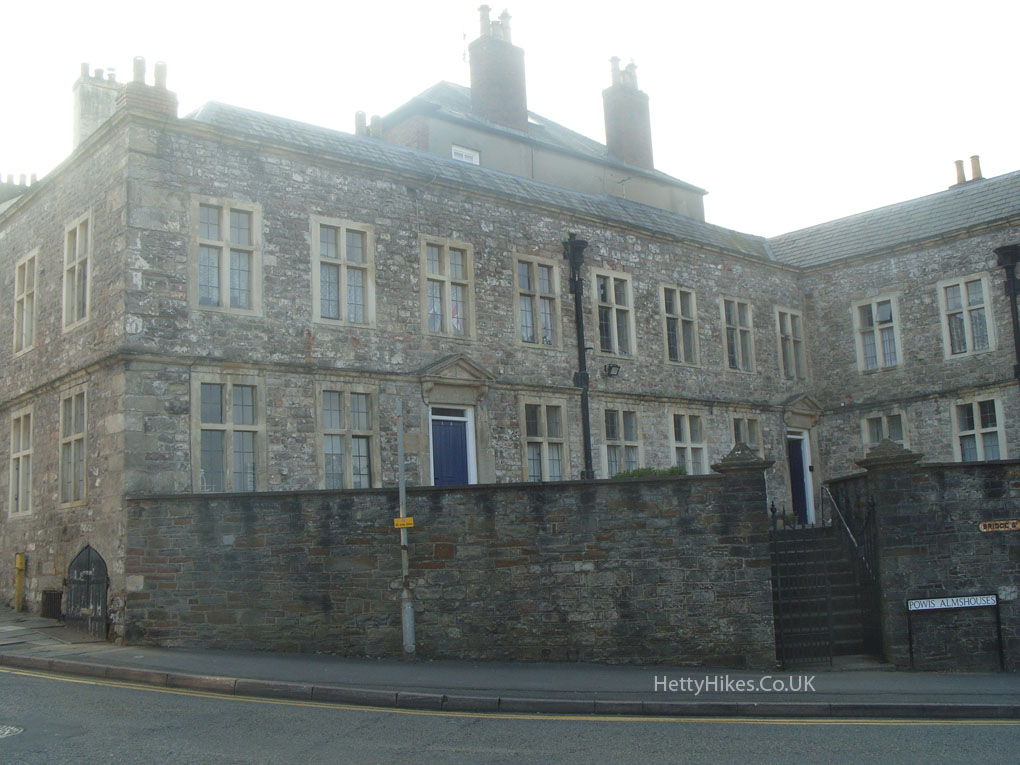 Montague Almshouses, 17th century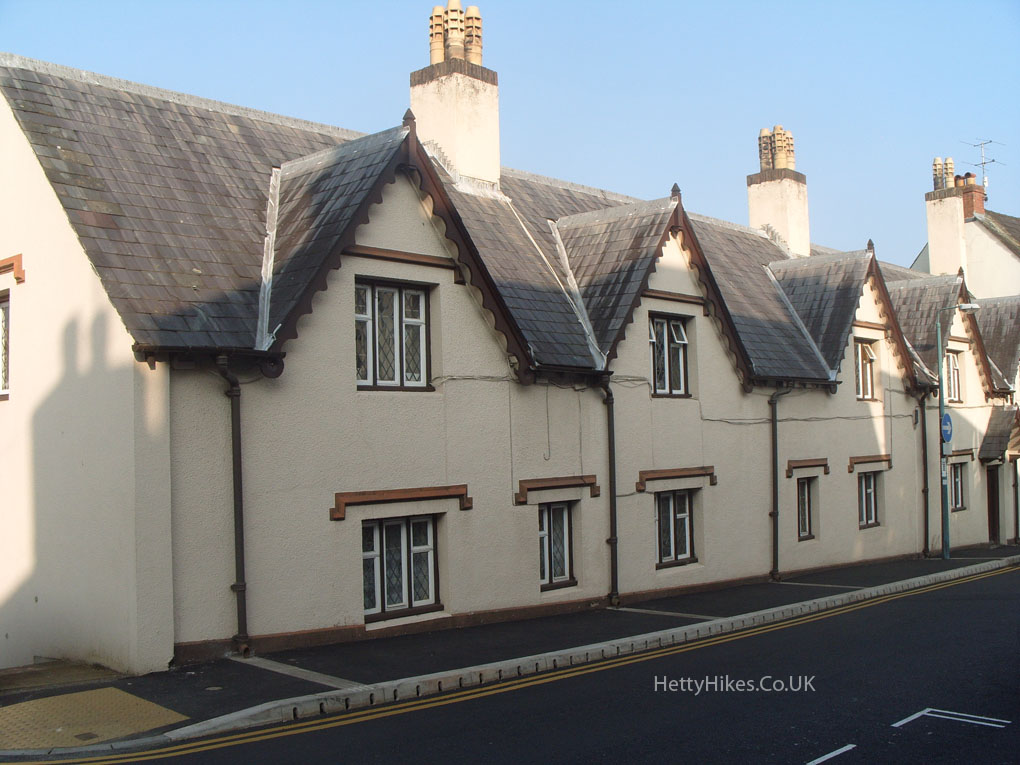 A mediaeval window in a side alley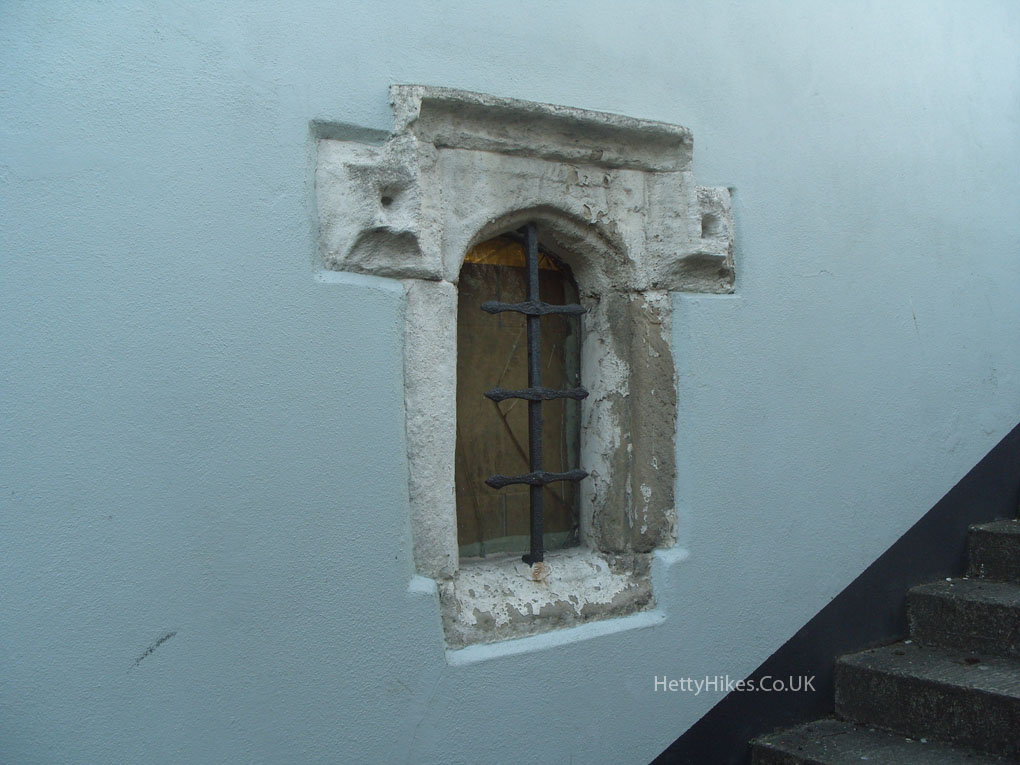 Nearby – Tintern Abbey
All images on the website copyright of HettyHikes.co.uk