Shropshire                                                                                                              Photos by Hetty
1st September 2021                                                  3.6 miles                            Map of walk
Bridgnorth sits astride the River Severn with High Town one side and Low Town the other. A Victorian funicular railway connects the High Town with the Quayside. Apparently, Hitler was intending to make his British HQ here, if he was successful in invading.
We stopped here on our way to a holiday in Newport. First we walked out of town to Oldbury Church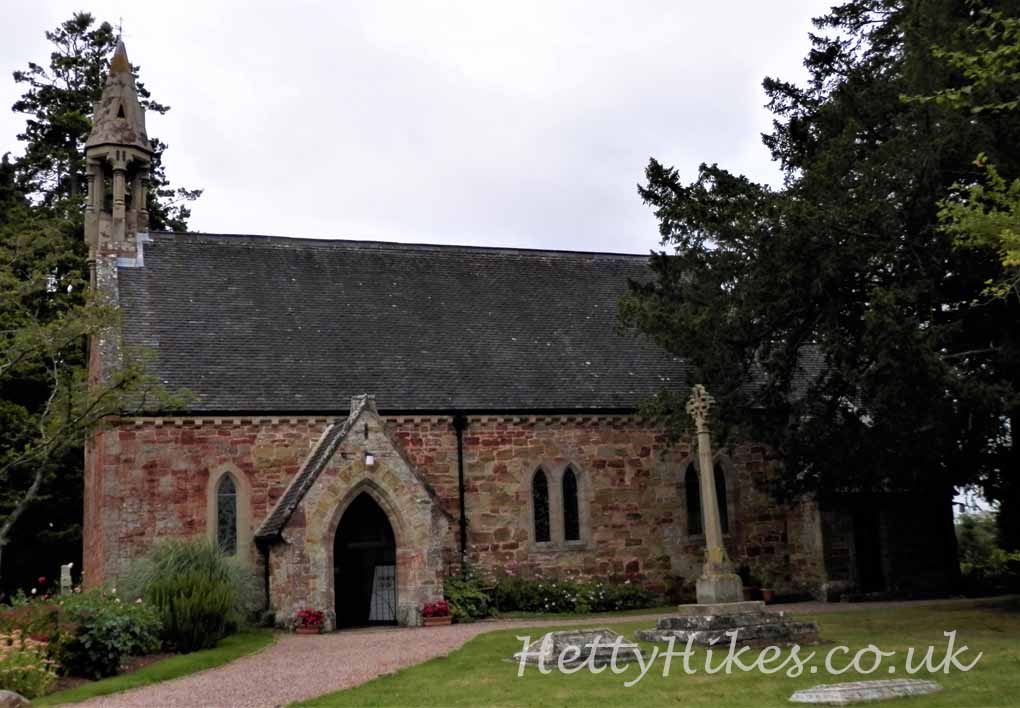 We returned by the railway station and saw a steam engine on the heritage Severn Valley Railway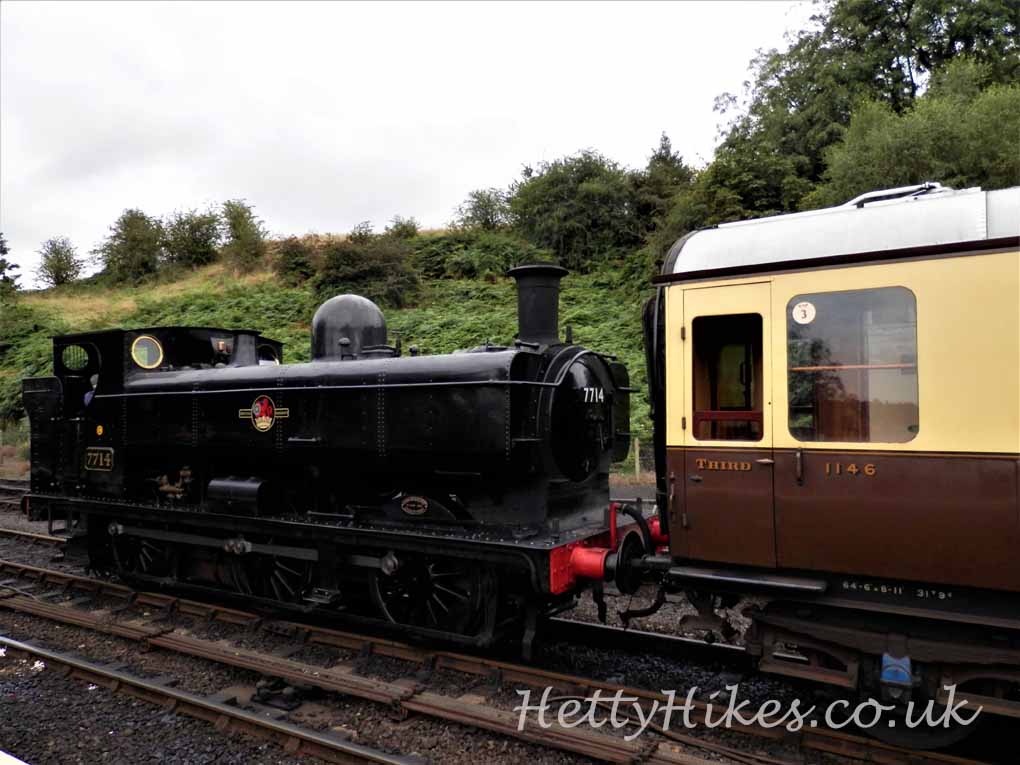 Bandstand on Castle Hill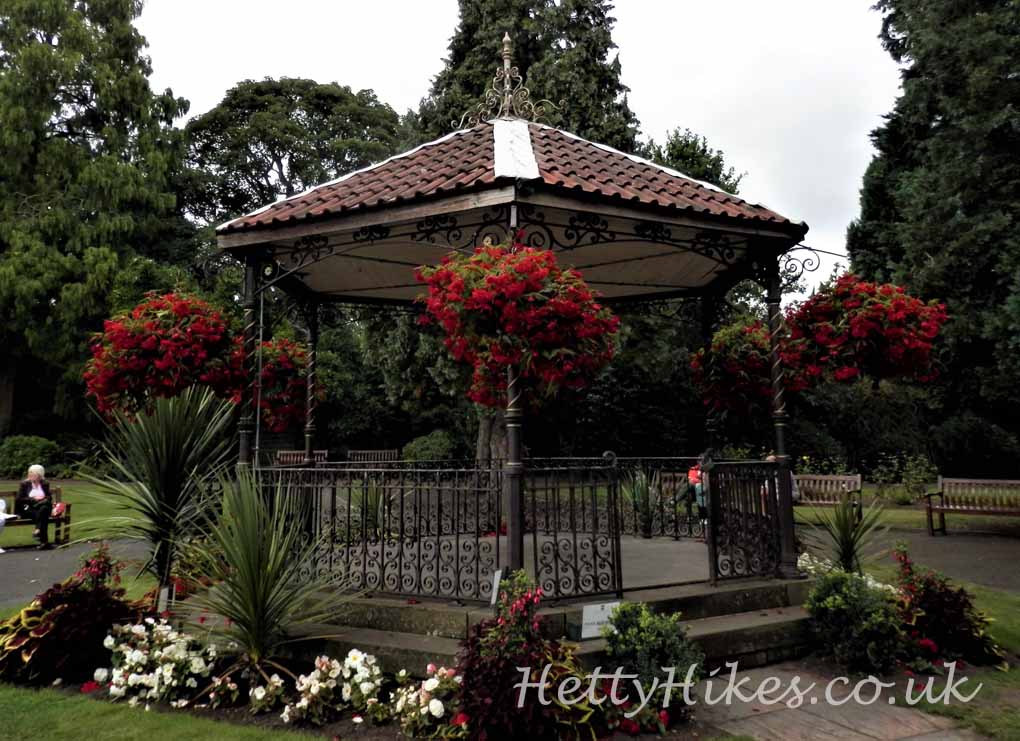 The once huge castle was built about 1100 to replace a Saxon castle built in 912. It was damaged after the Civil War and only part of the Keep remains, which leans a lot.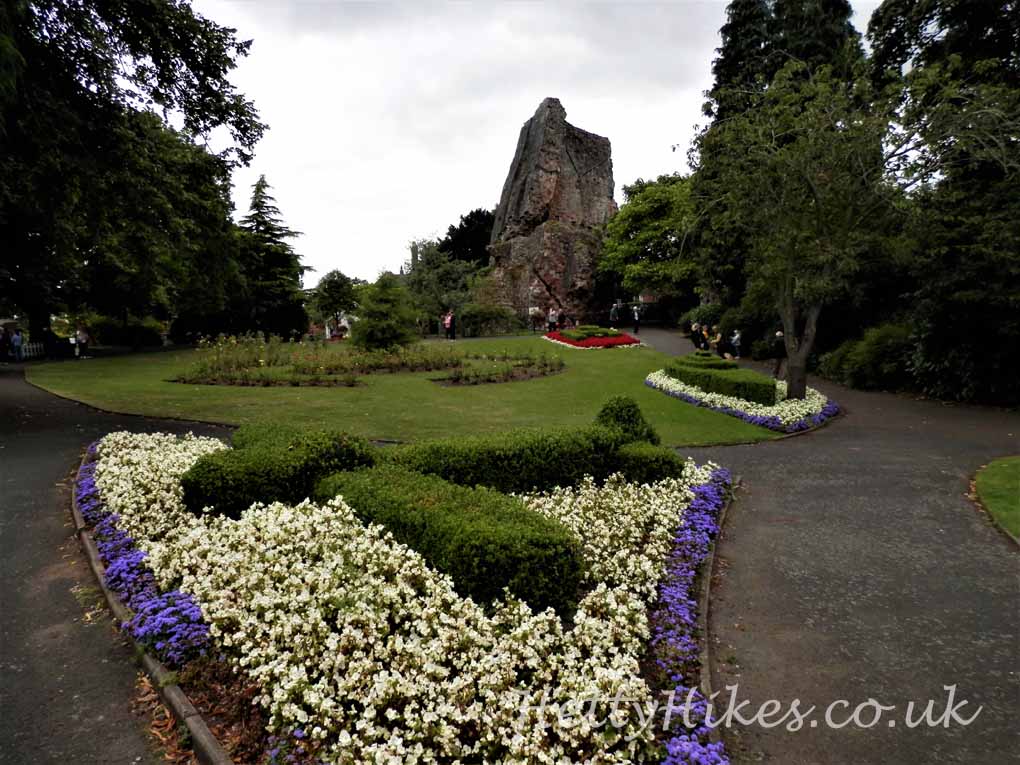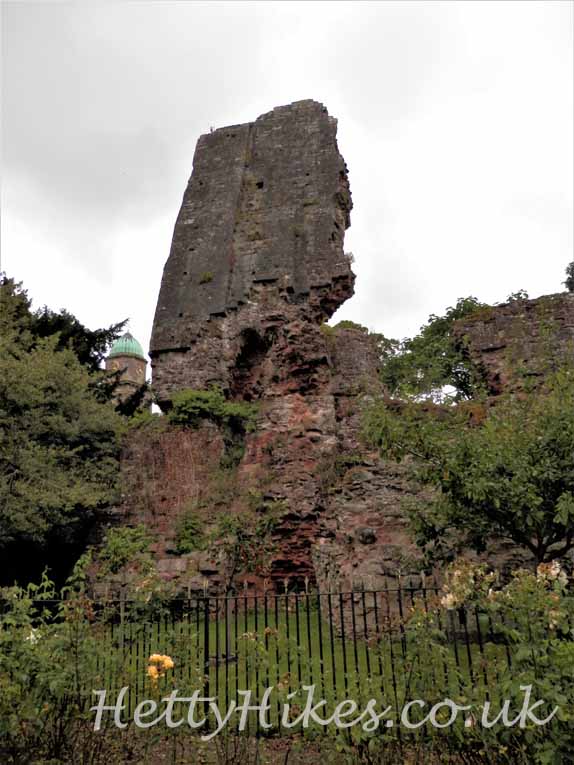 St Mary Magdalene Church 1790s, was the first church designed by Thomas Telford. This was Thomas Telford's house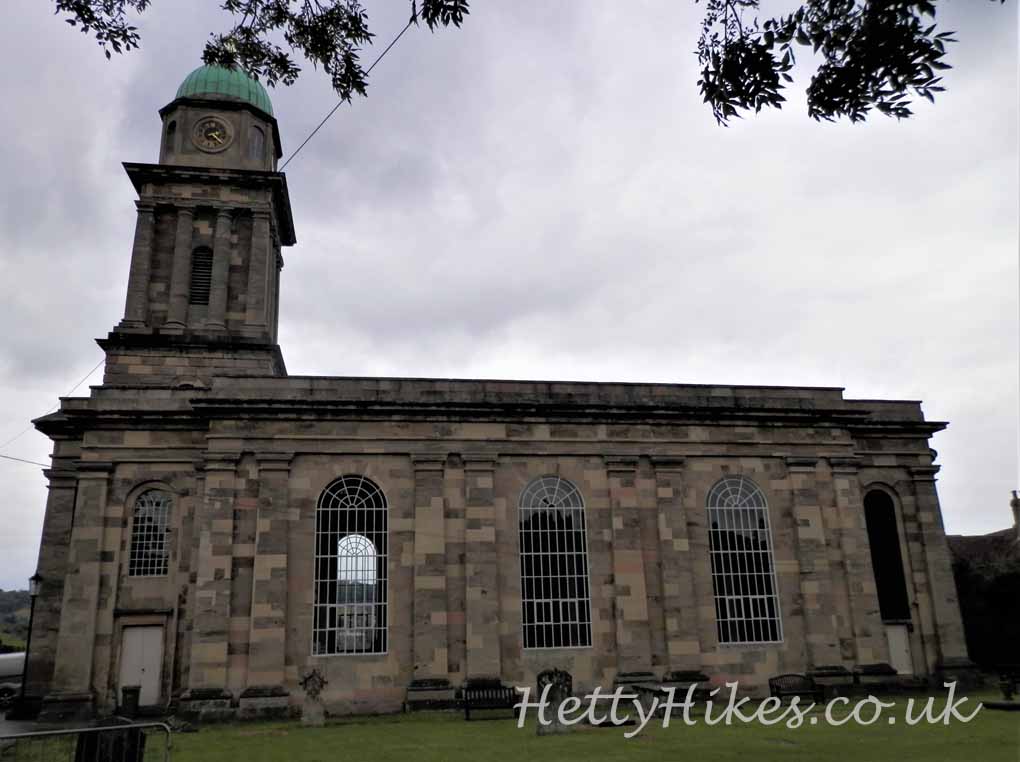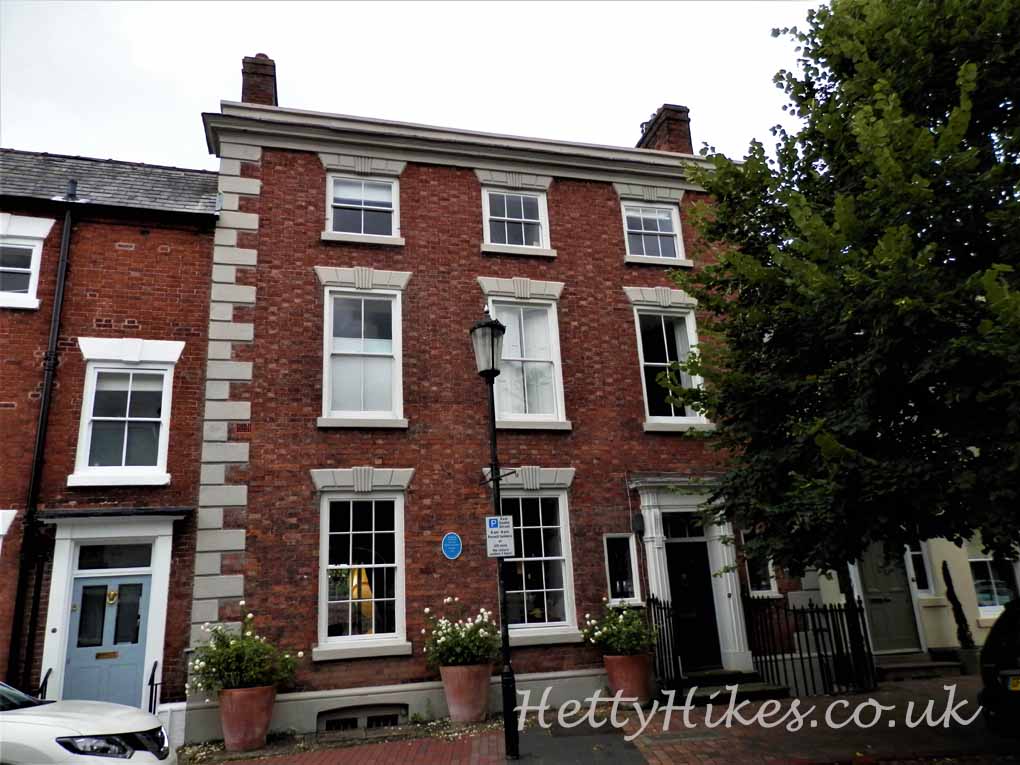 This Italianate building was built in the 1850s as a market with assembly rooms etc above. However the market traders didn't like it and stayed in the market square. In 1911 it was a cycle and motor car works, then later a supermarket with a museum above.
The black and white Town Hall was built in 1652 and altered in 1887.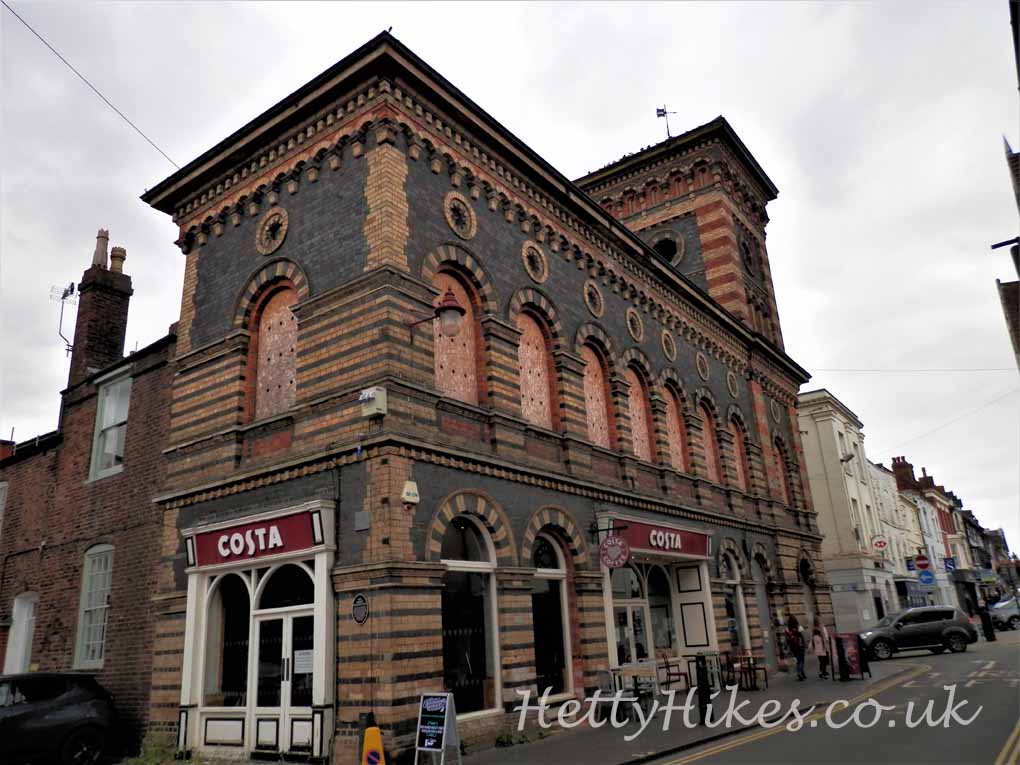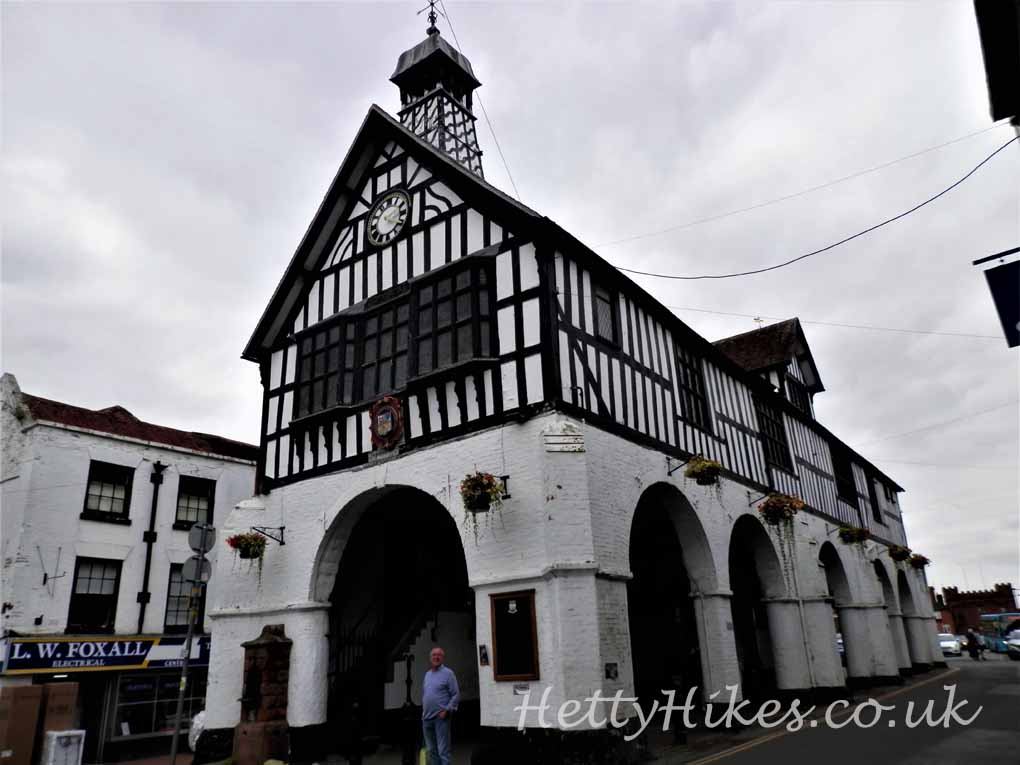 The long building is the Old Swan, a 17th century coaching inn (left photo)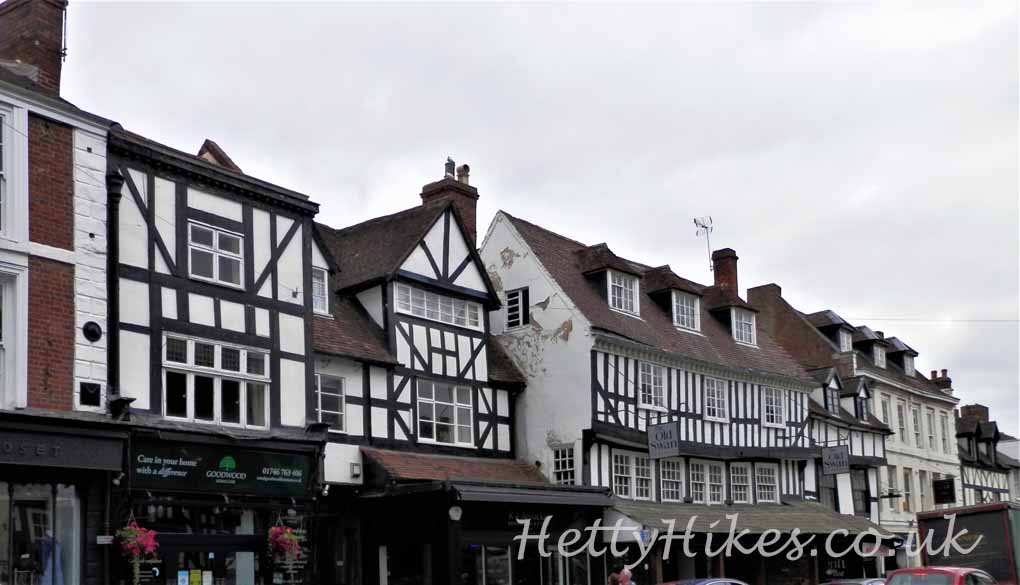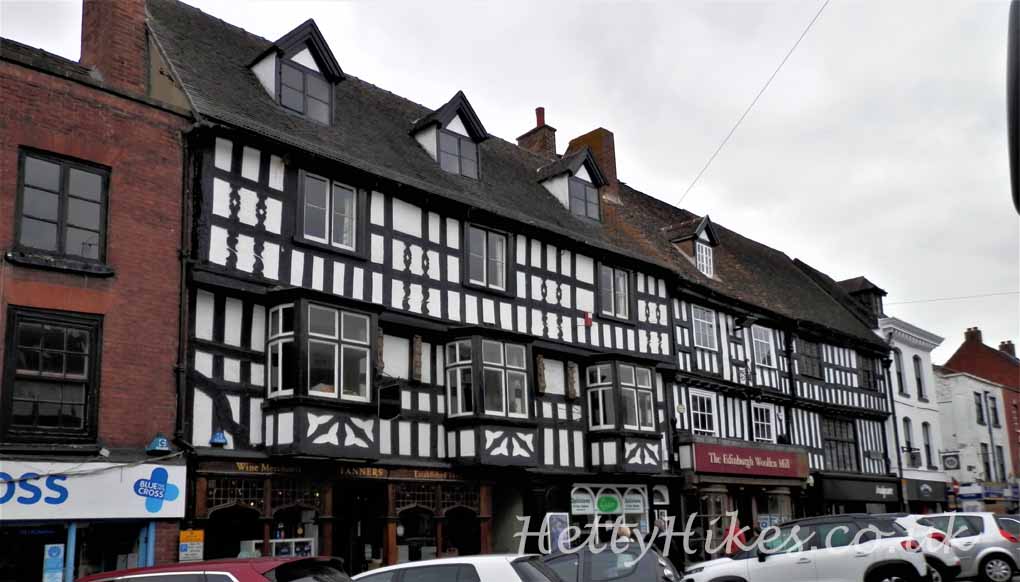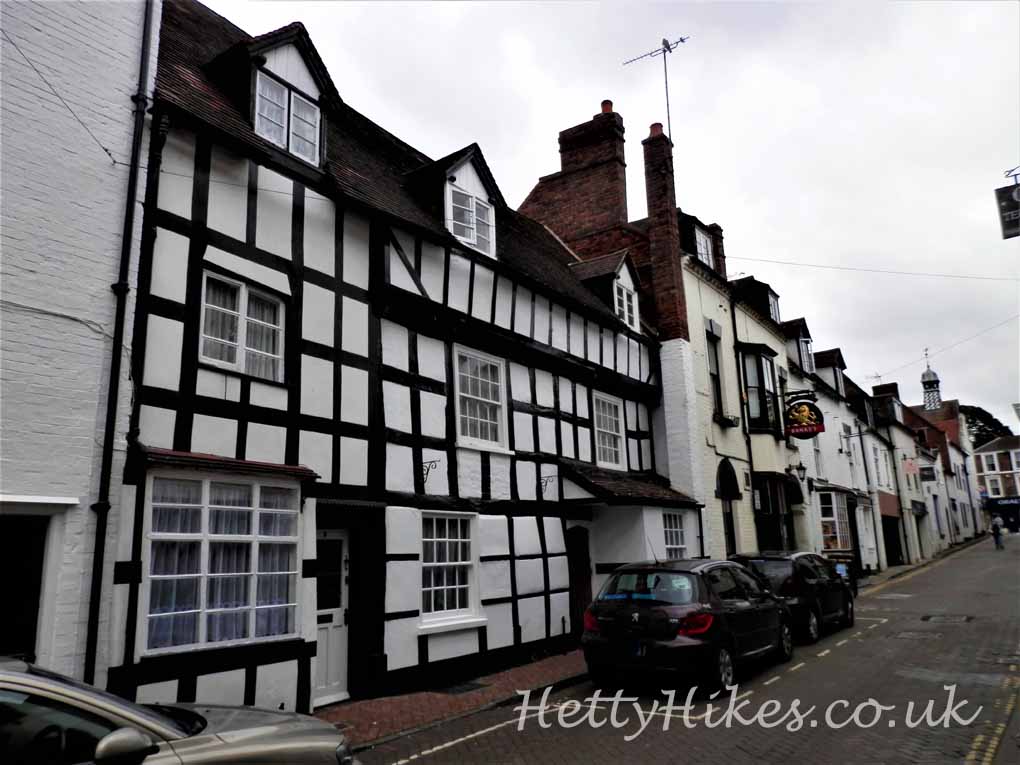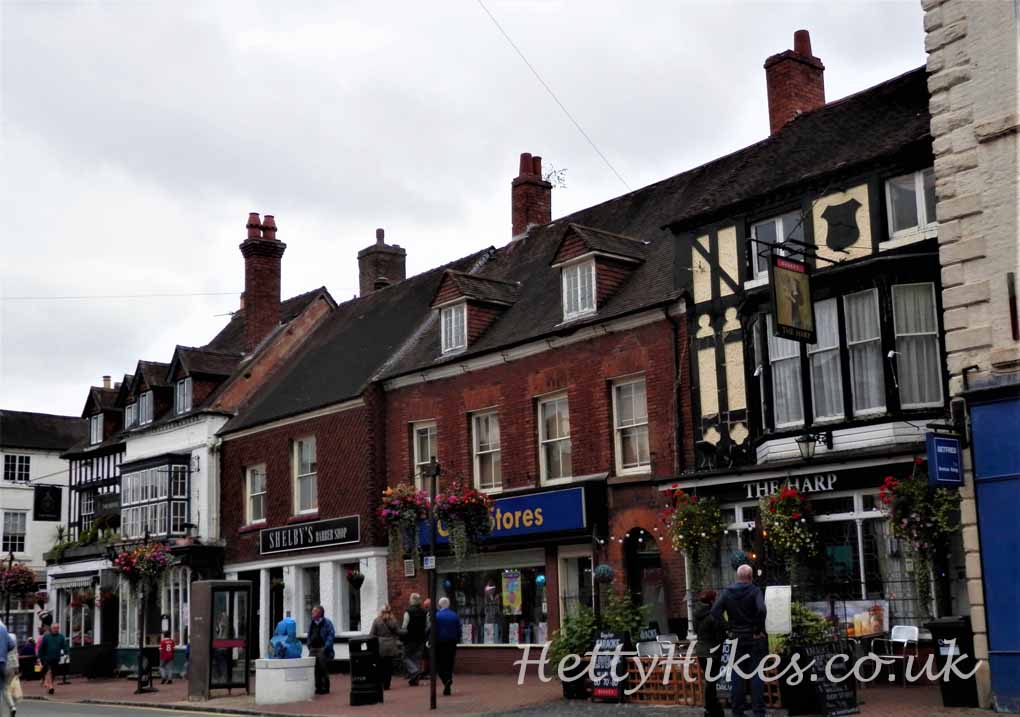 By St Leonard's church (a Victorian rebuild) is a terrace of three houses built in 1639 – Grammar school, school master's house and one for the vicar (two in the photo)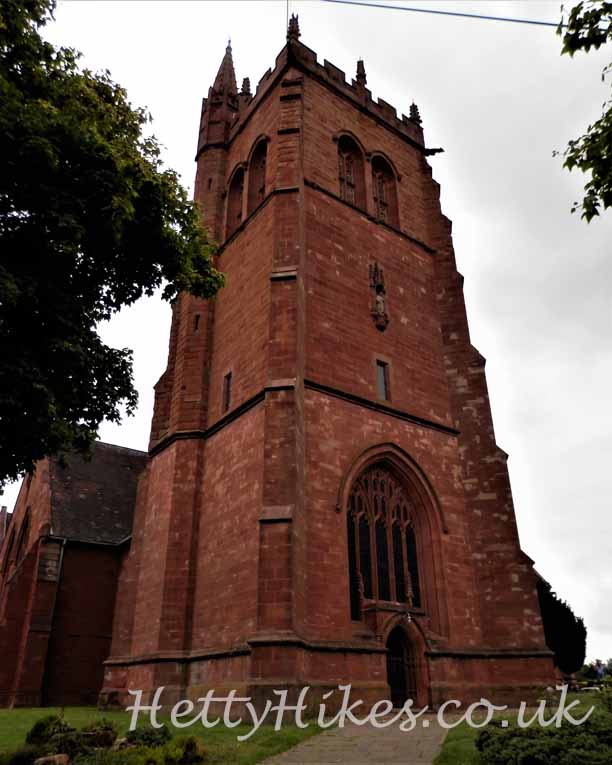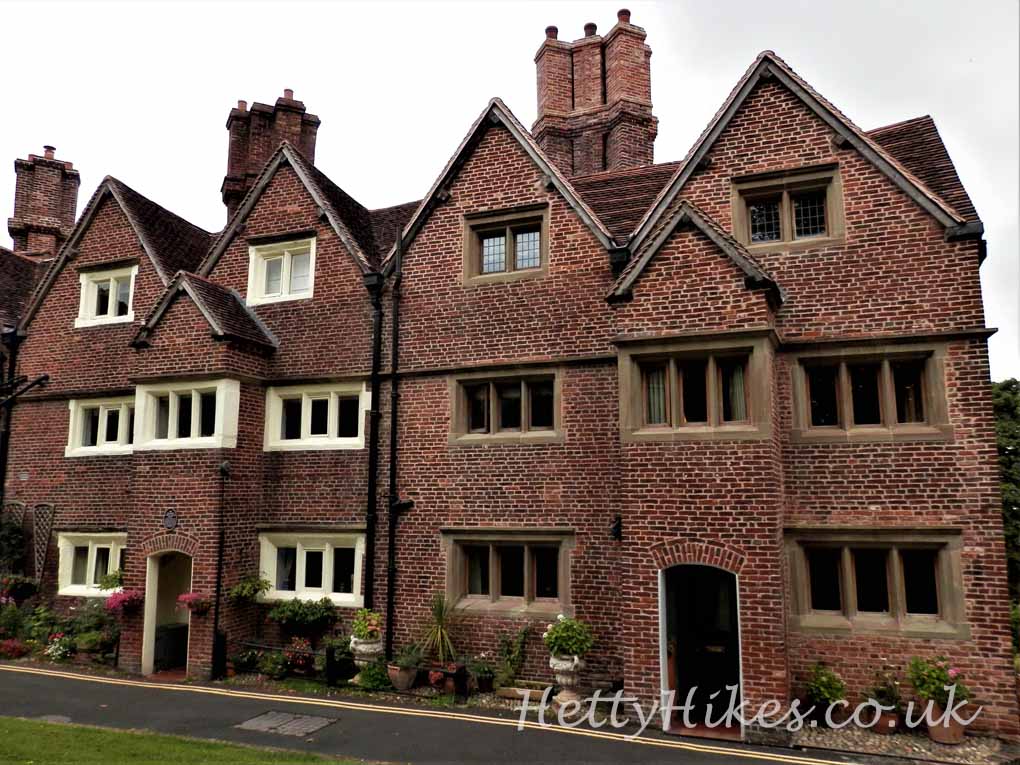 Palmer's Hospital – are almshouses, built in 1687 but rebuilt 1889 (left)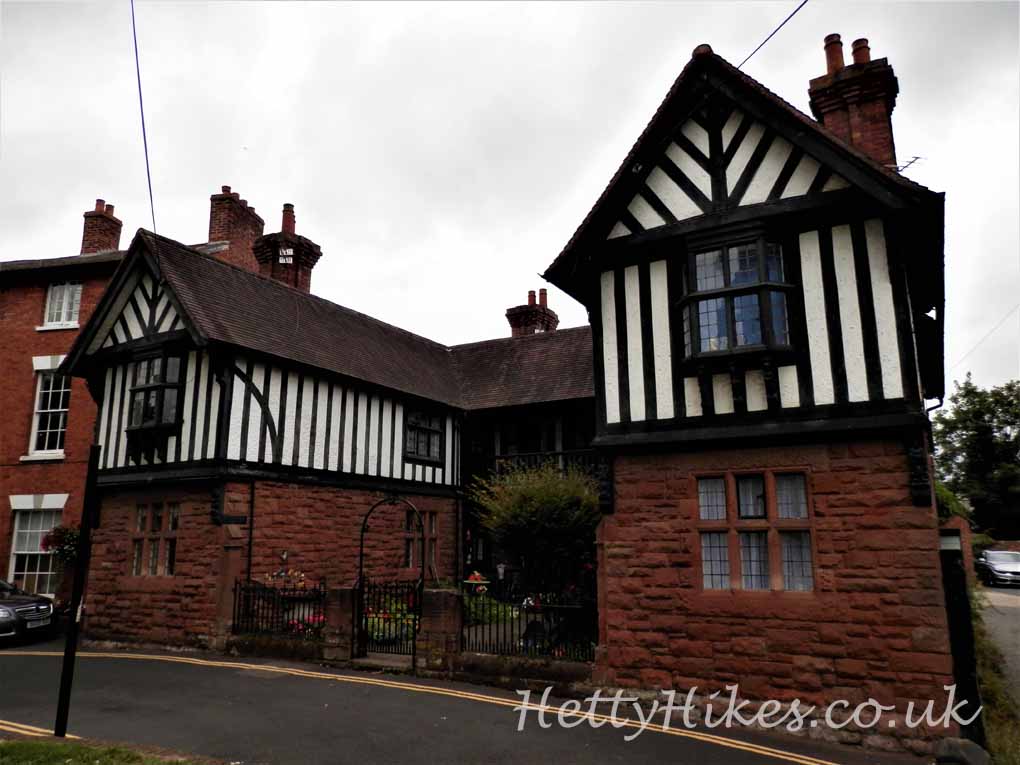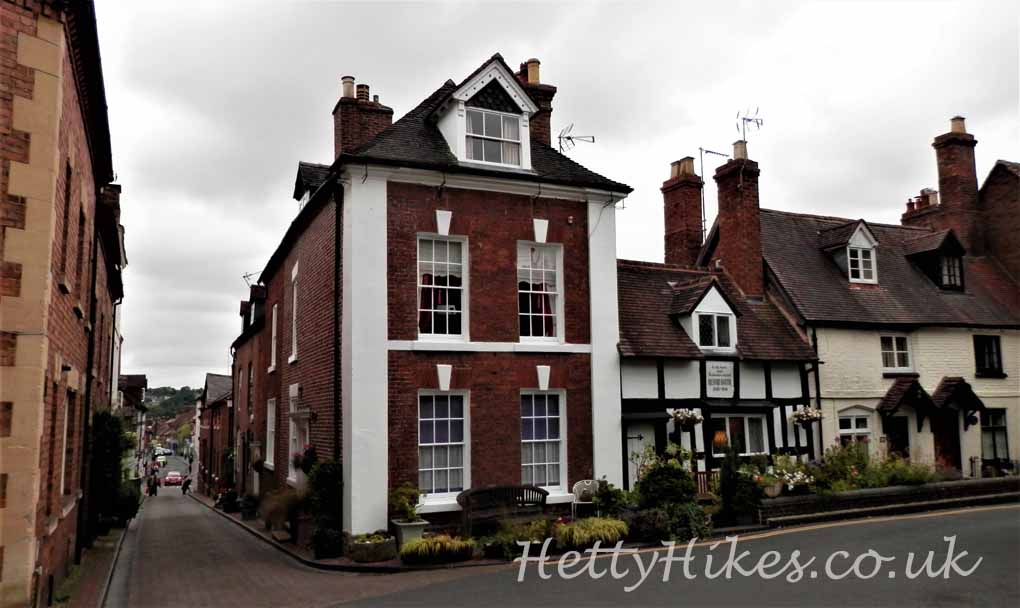 The Northgate and a 17th century building with eagles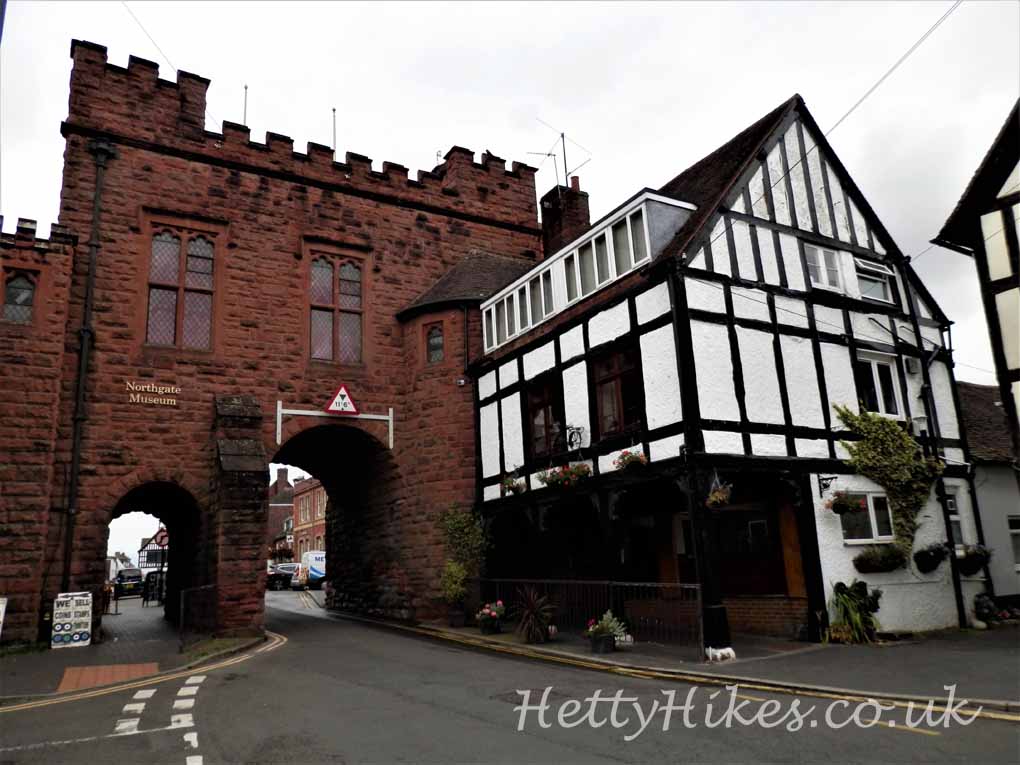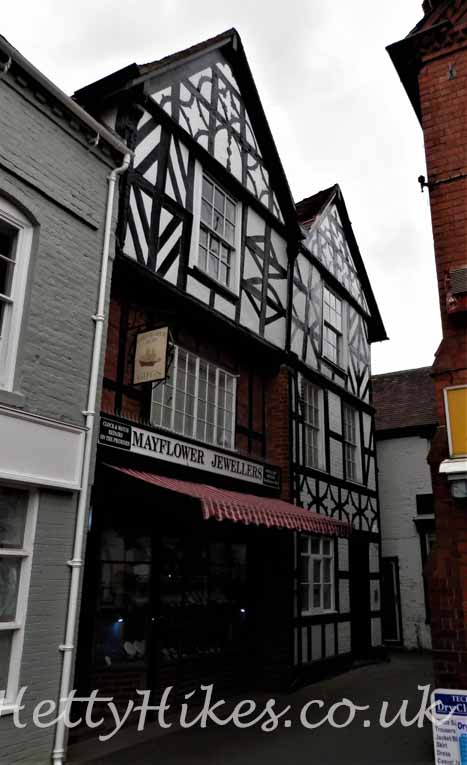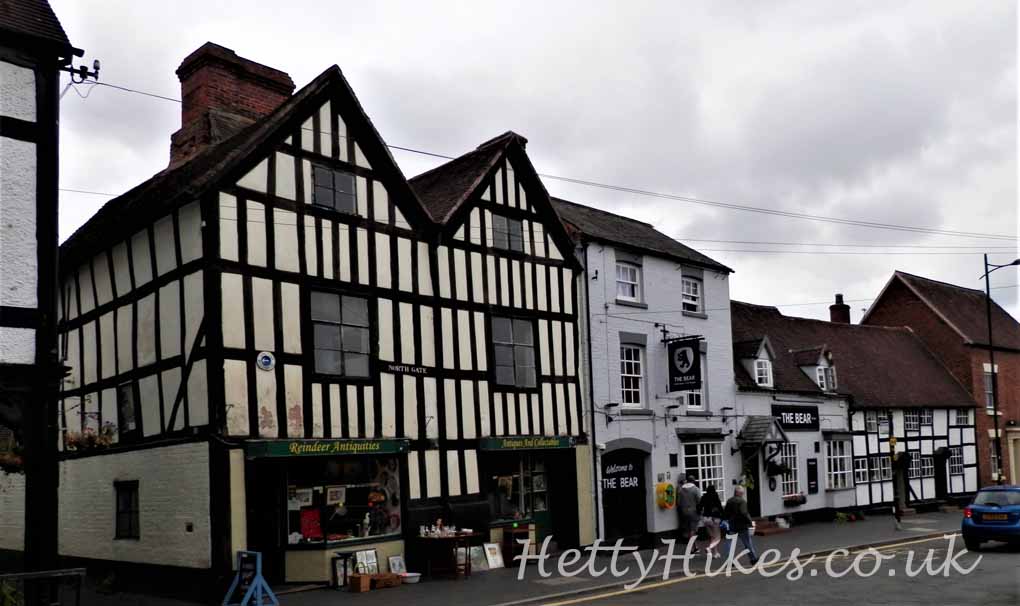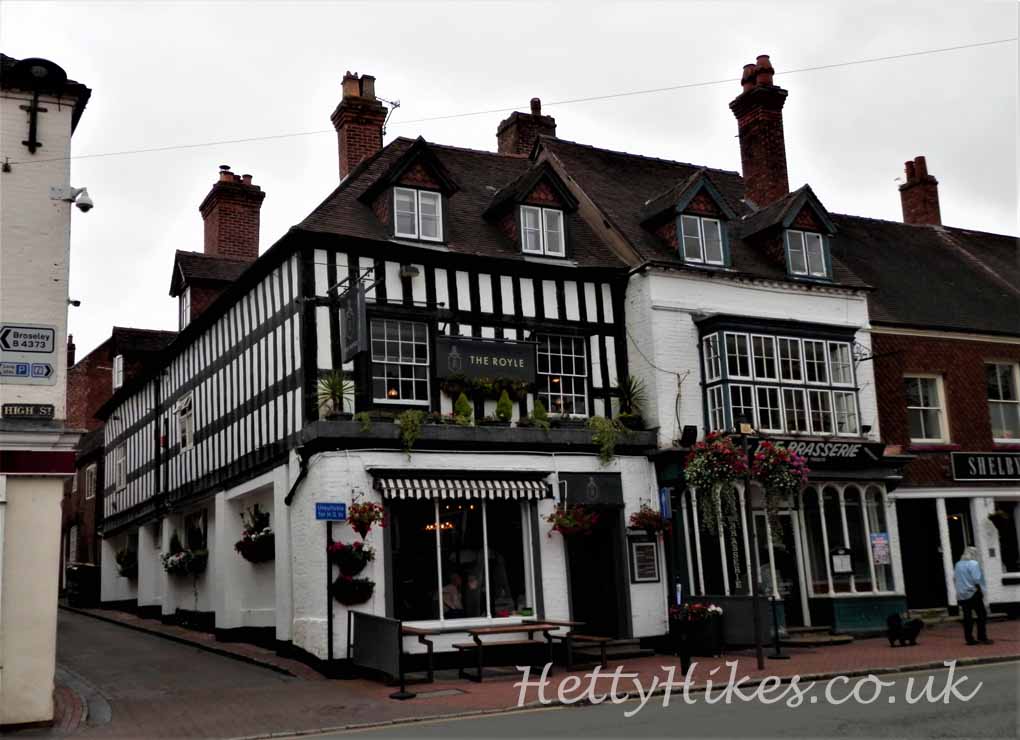 King's Head (black & white) rebuilt after the Great Fire of 1646 (right)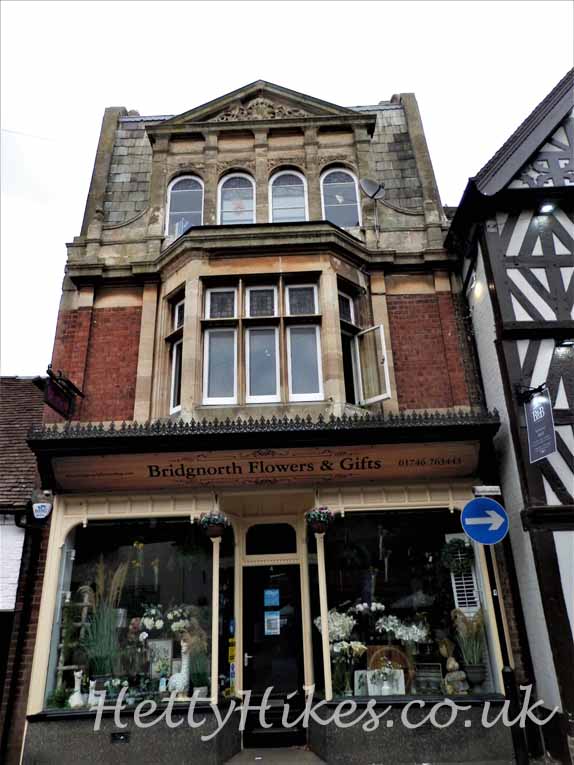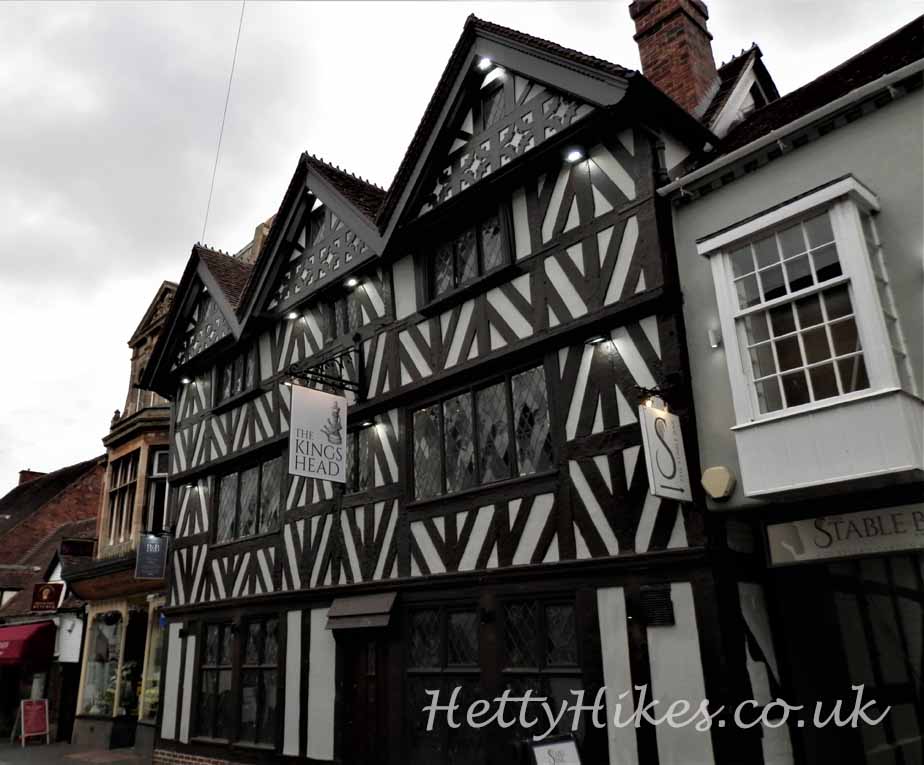 The Crown 1646 (left)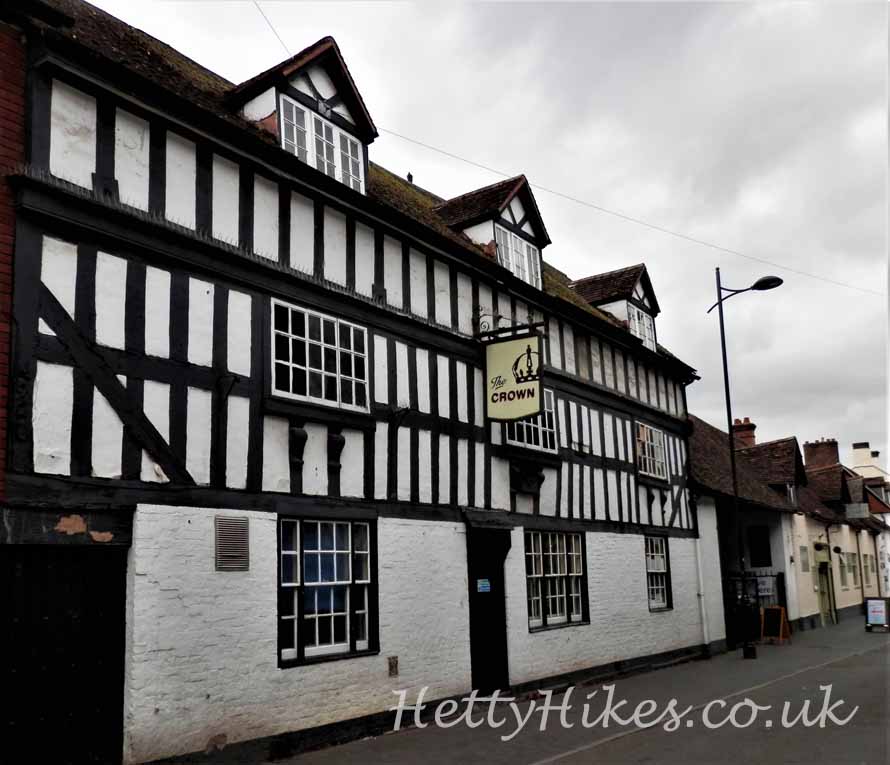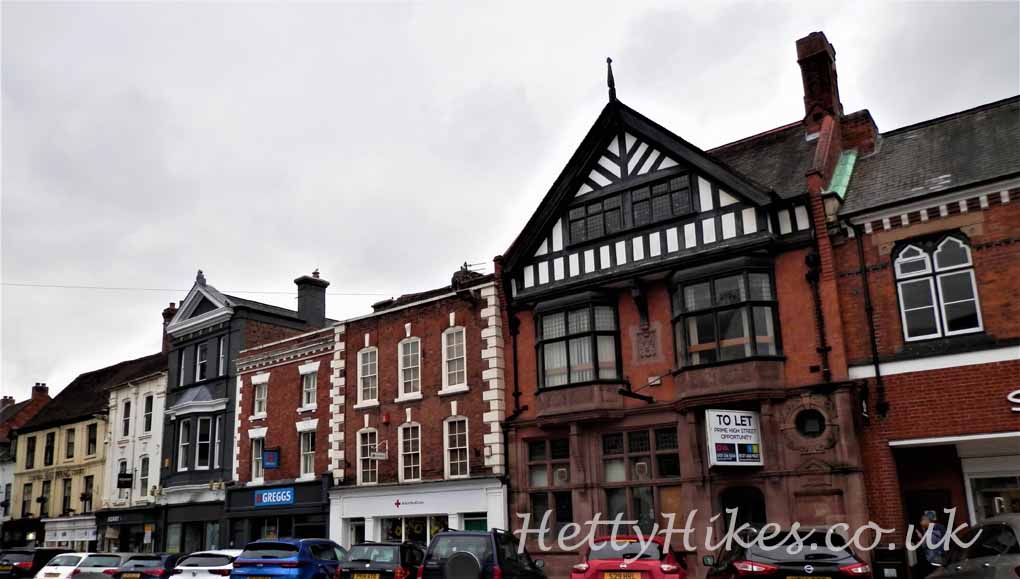 Next: Newport
All images on the website copyright of HettyHikes.co.uk