Denmark
Saturday 20th September 2014                                          All photos by Hetty
We had time to visit Dragor, south of Copenhagen airport, before our flight home.
This milestone says it is 1.5 miles to Copenhagen. A Danish mile in 1789 equals 7.5km now.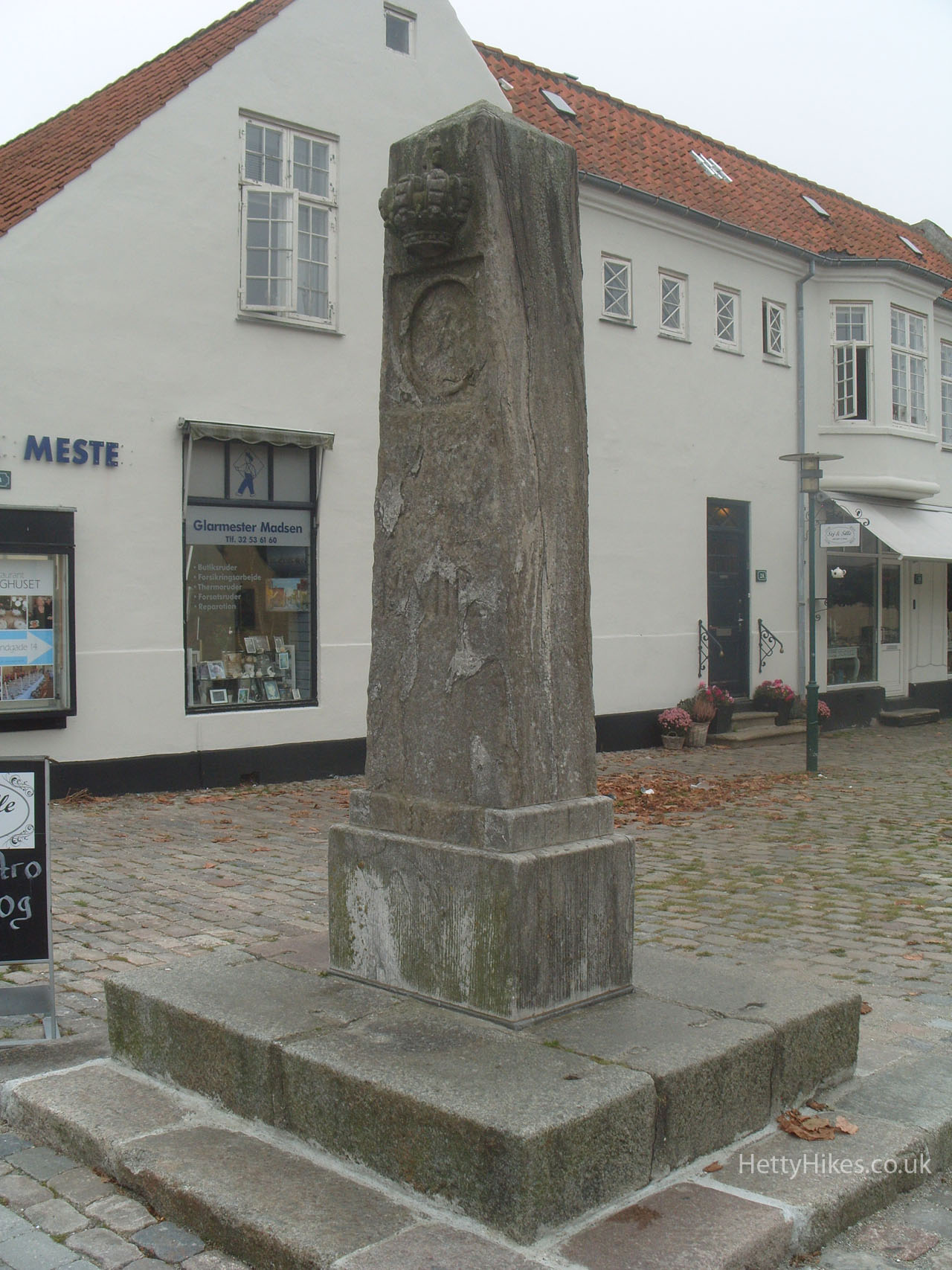 Badstuevælen is the largest square in the old part of the town.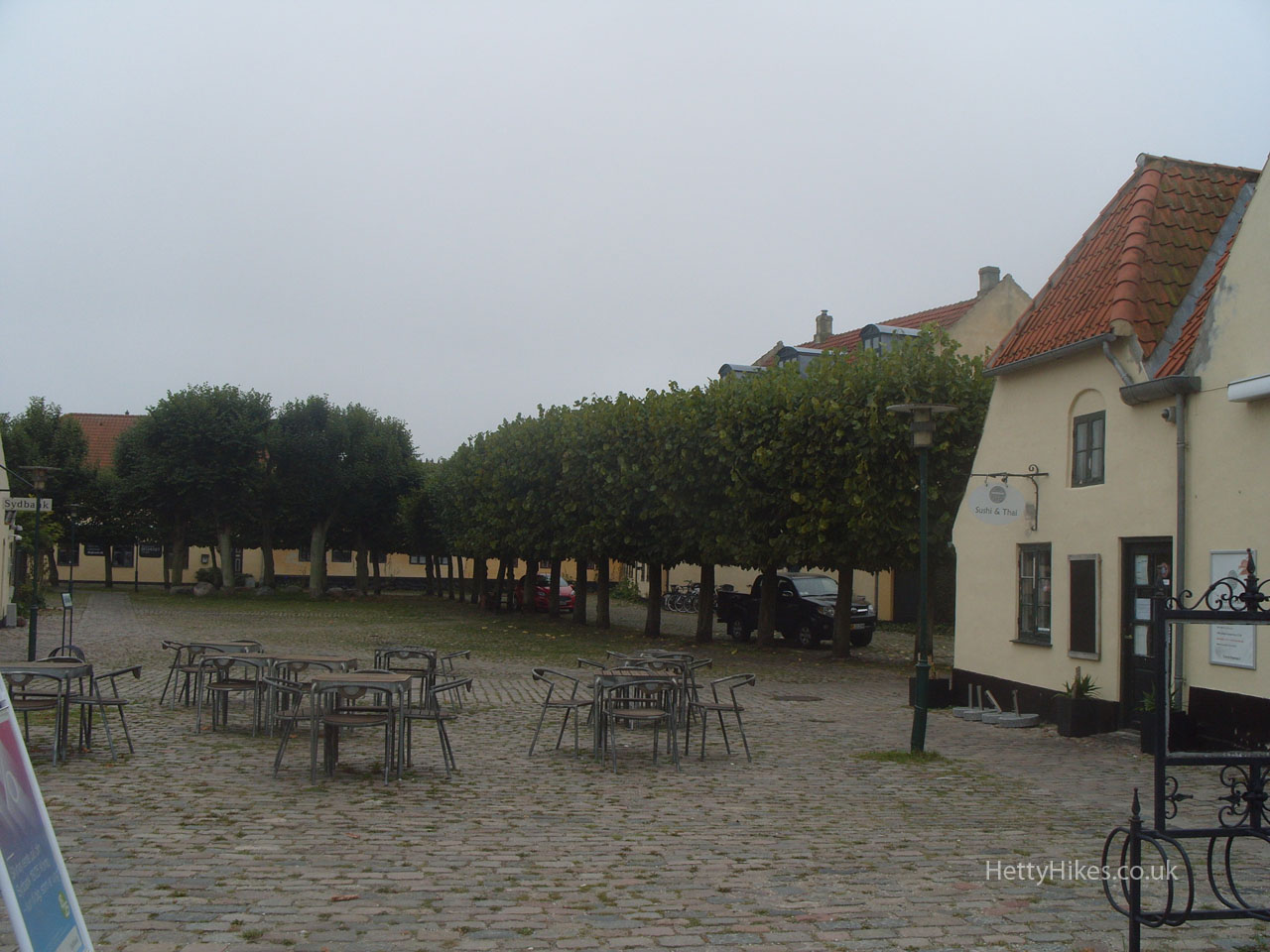 There is maze of cobbled lanes with thatched yellow houses.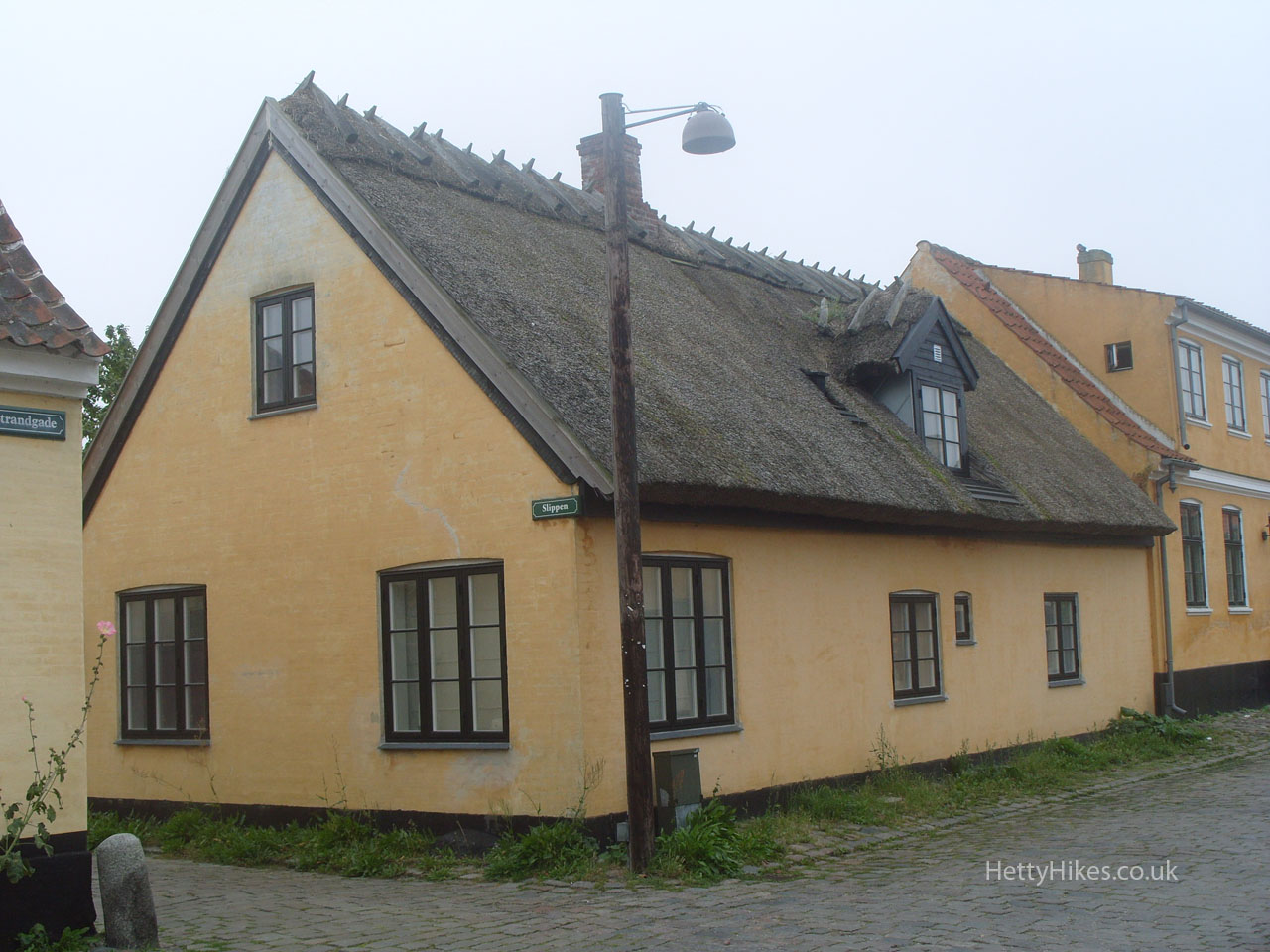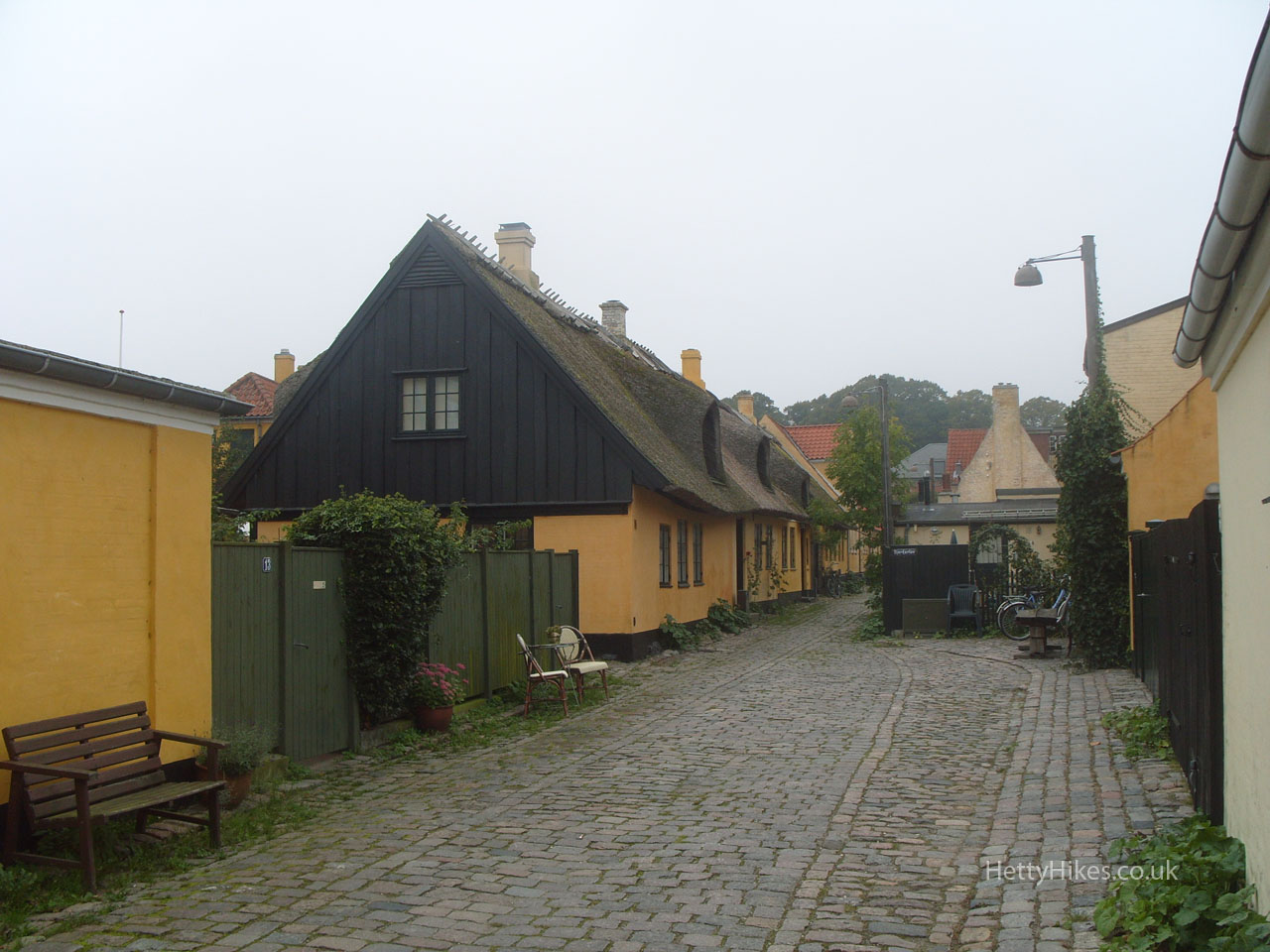 18th century timber-framed house with hatch and hoist.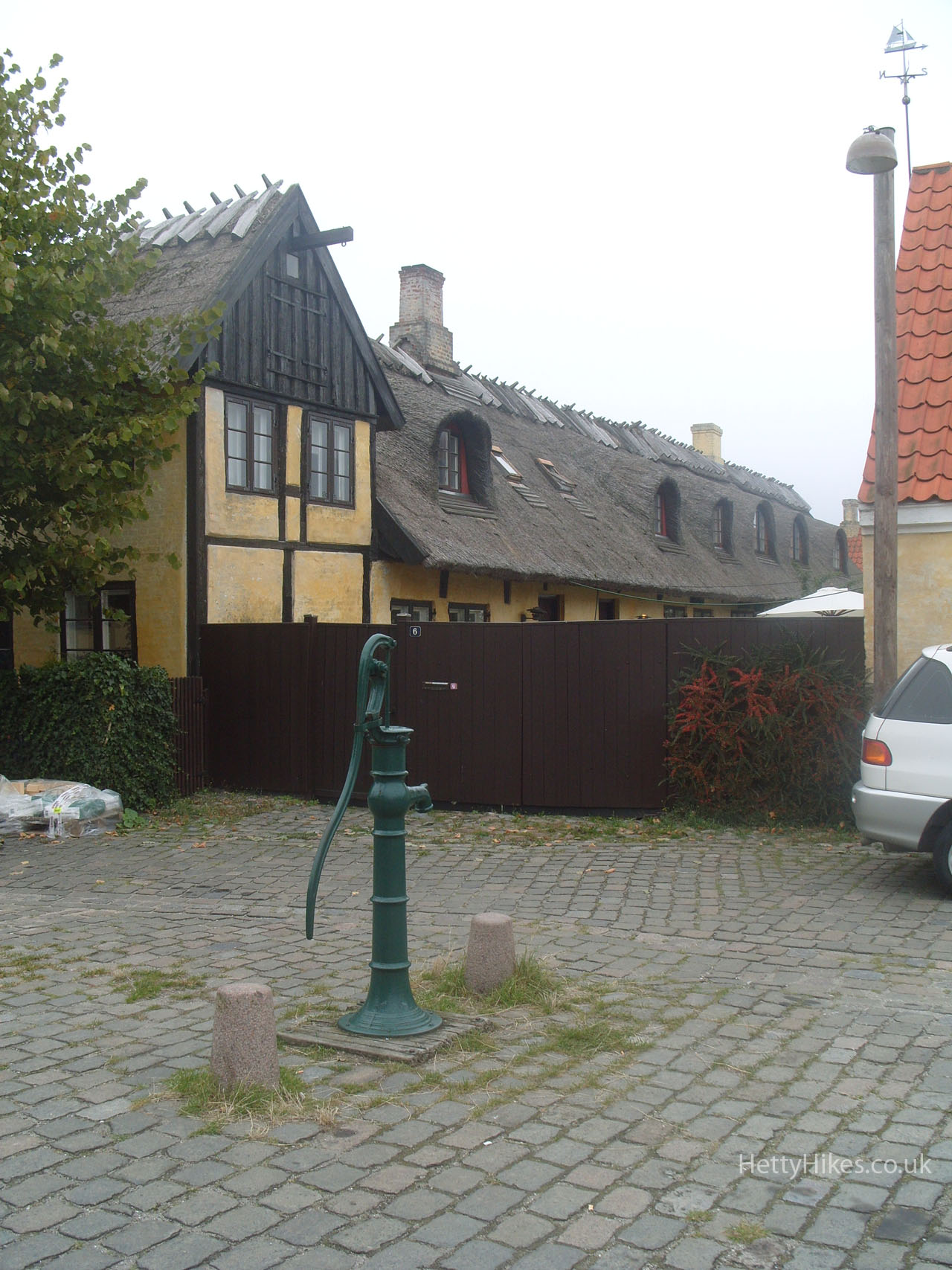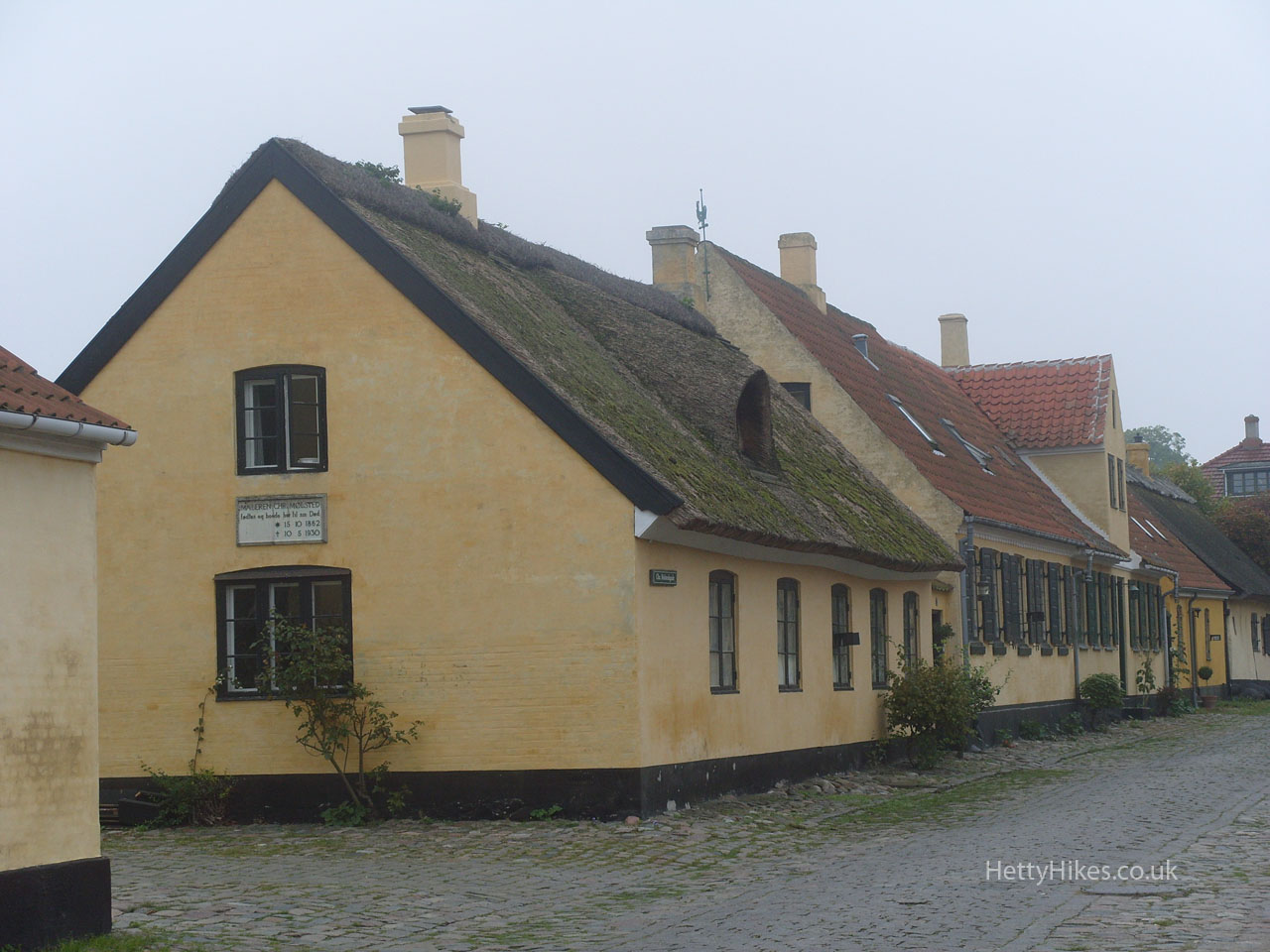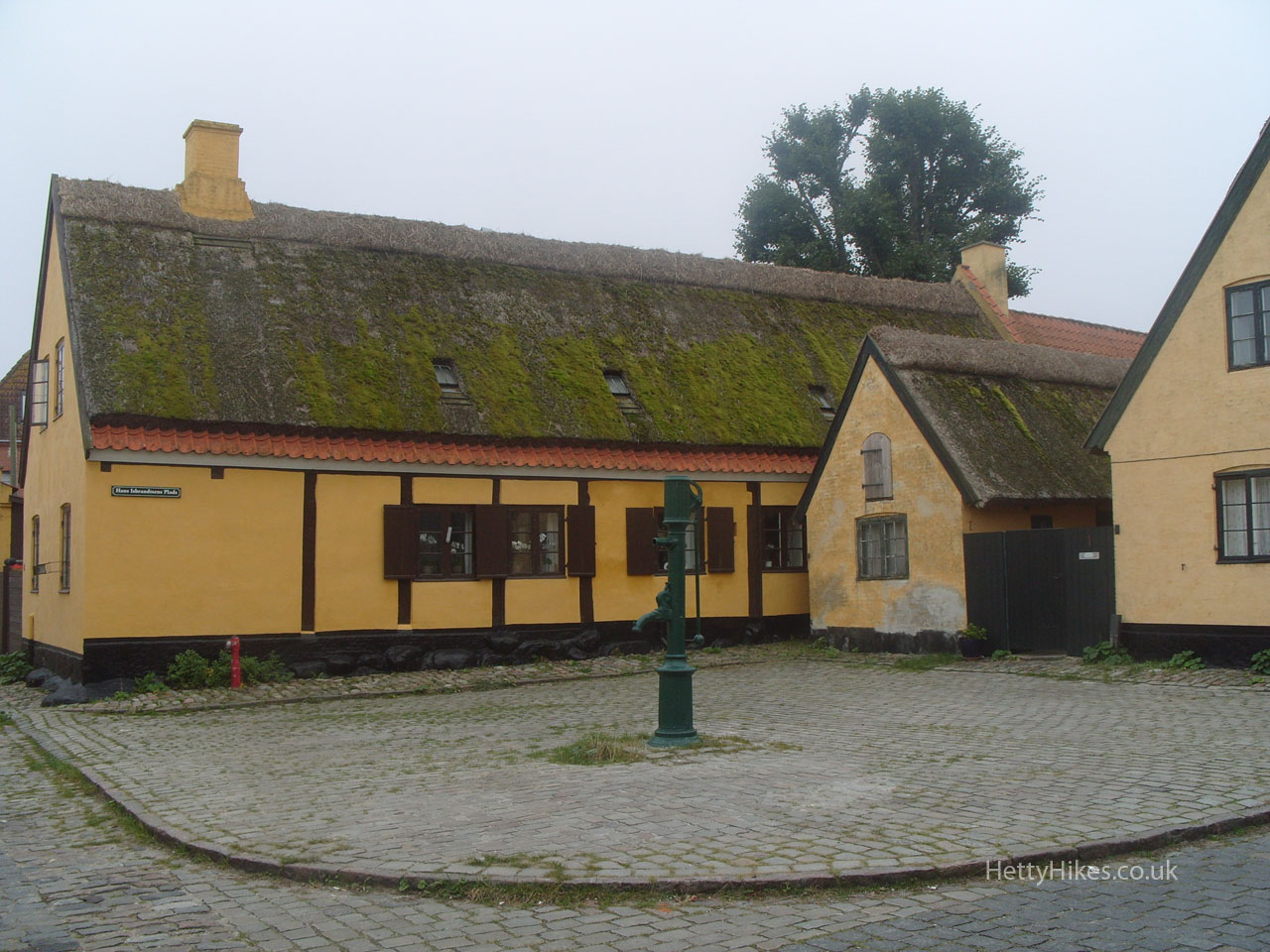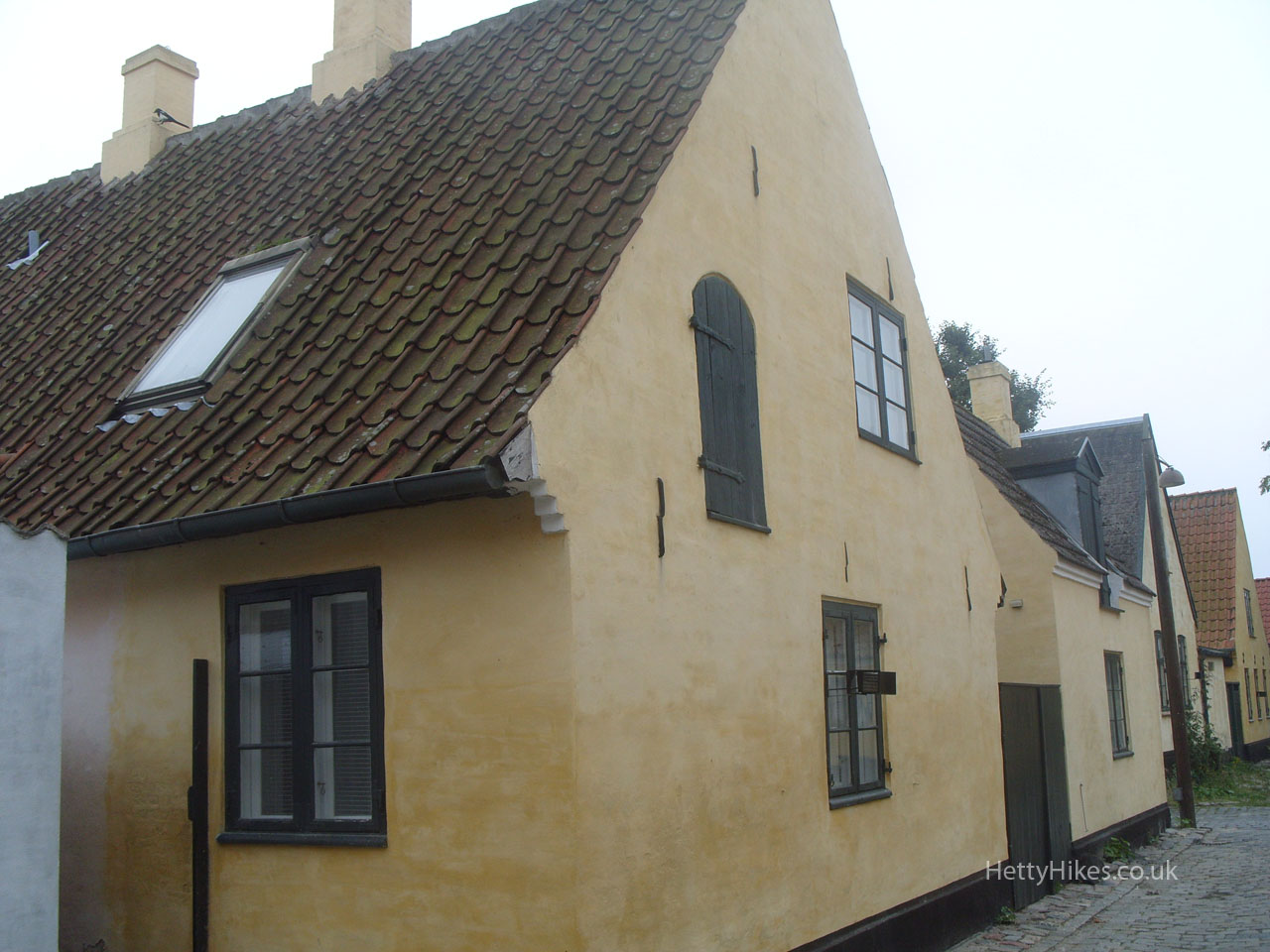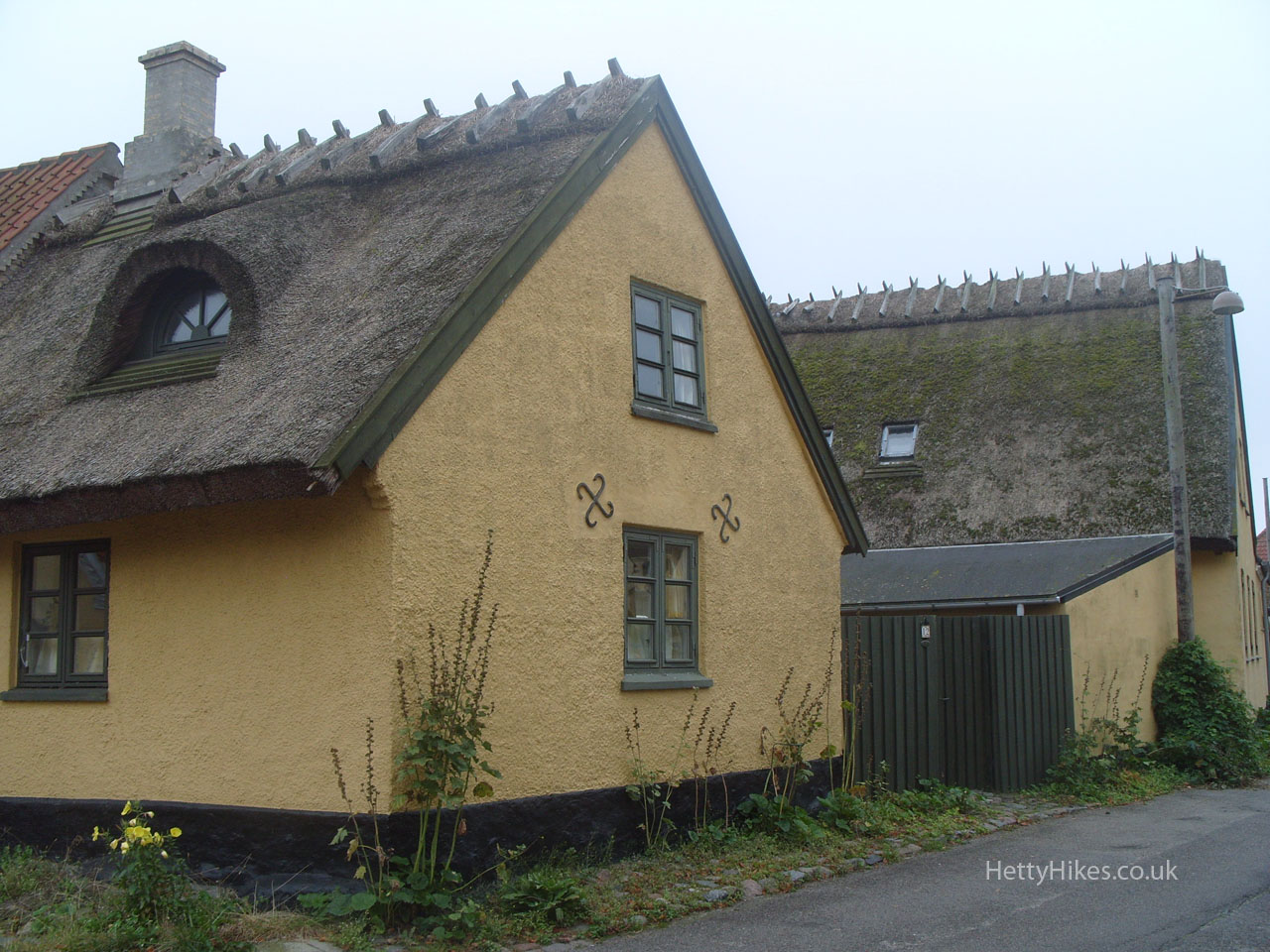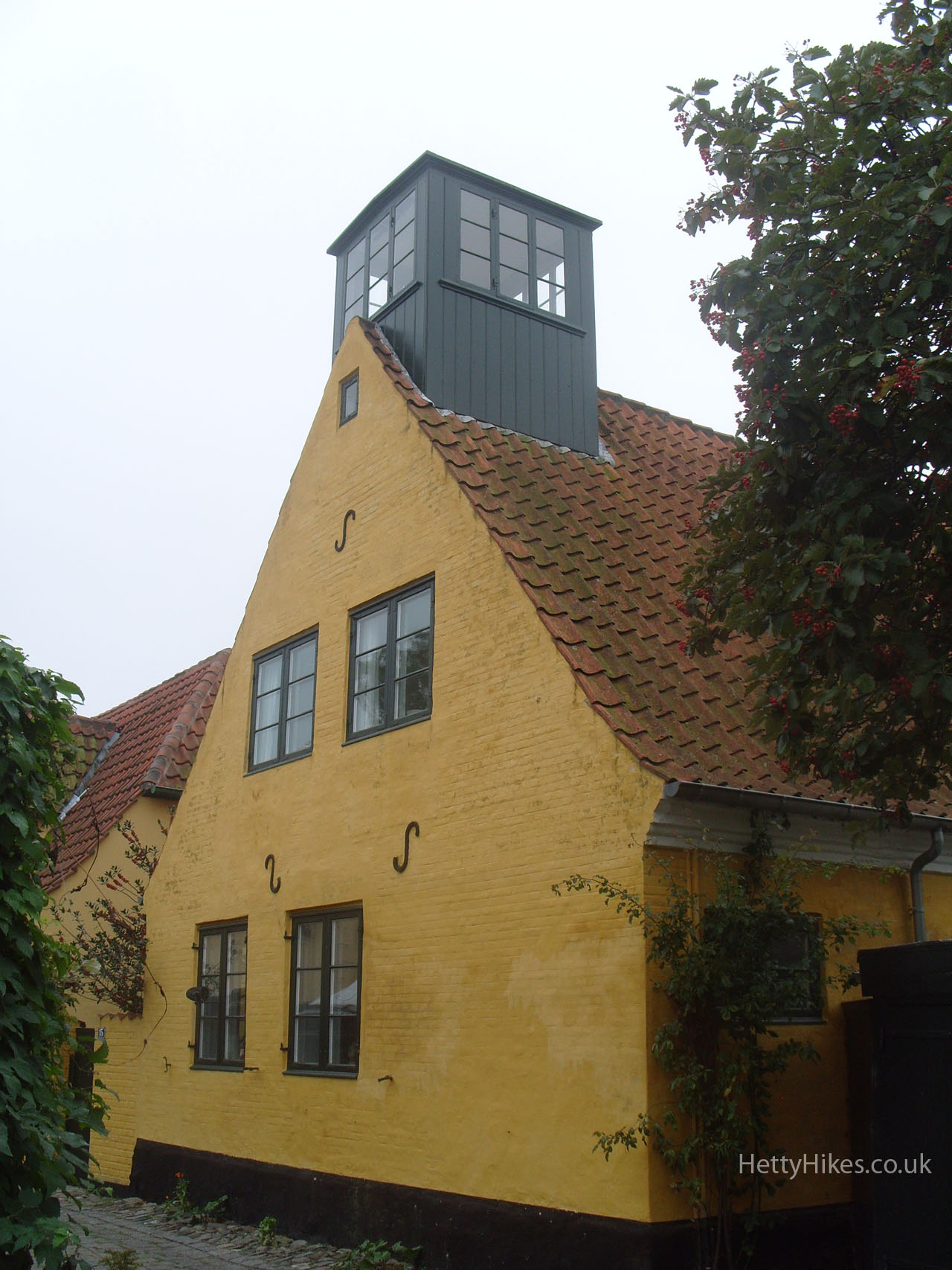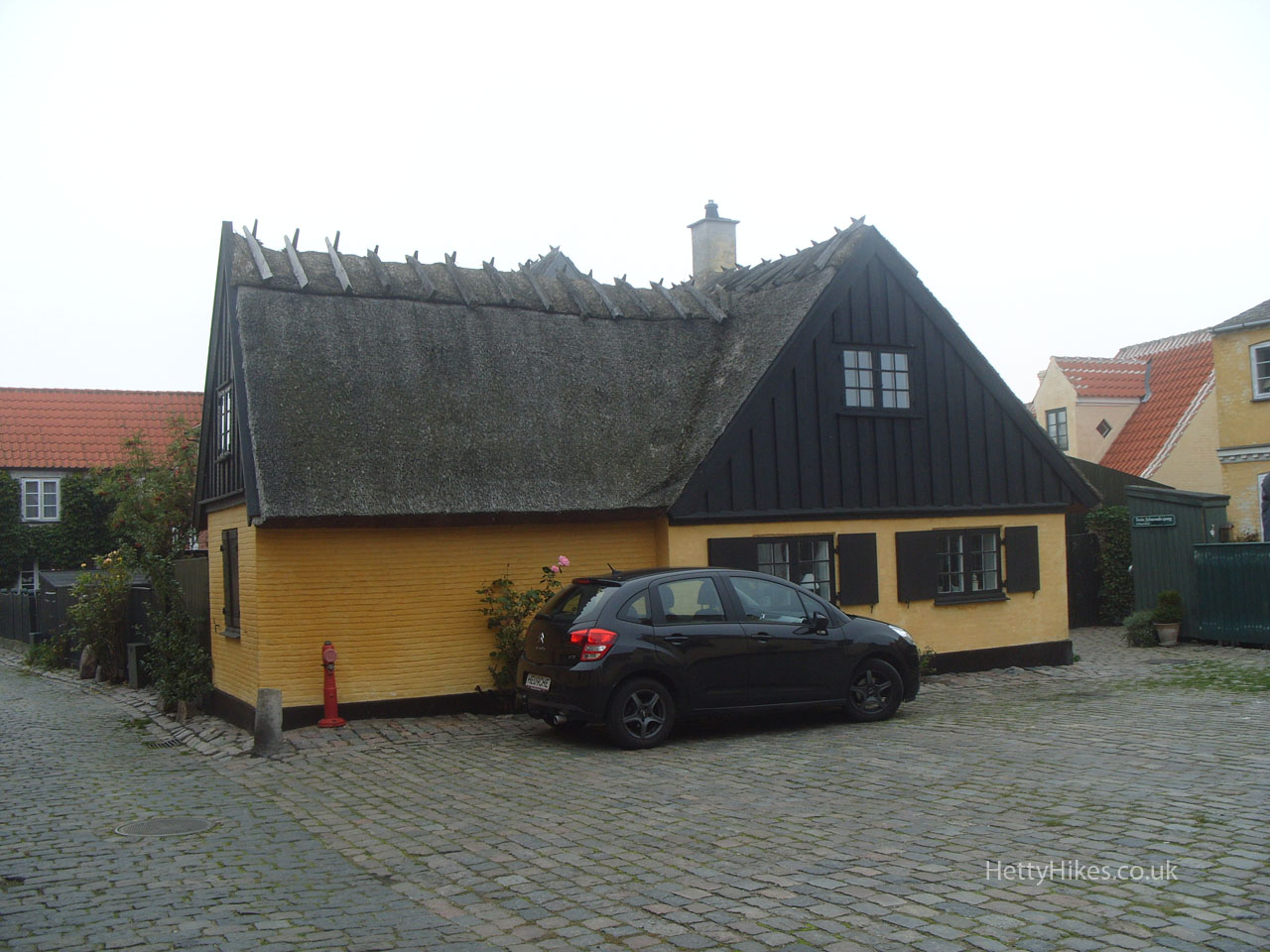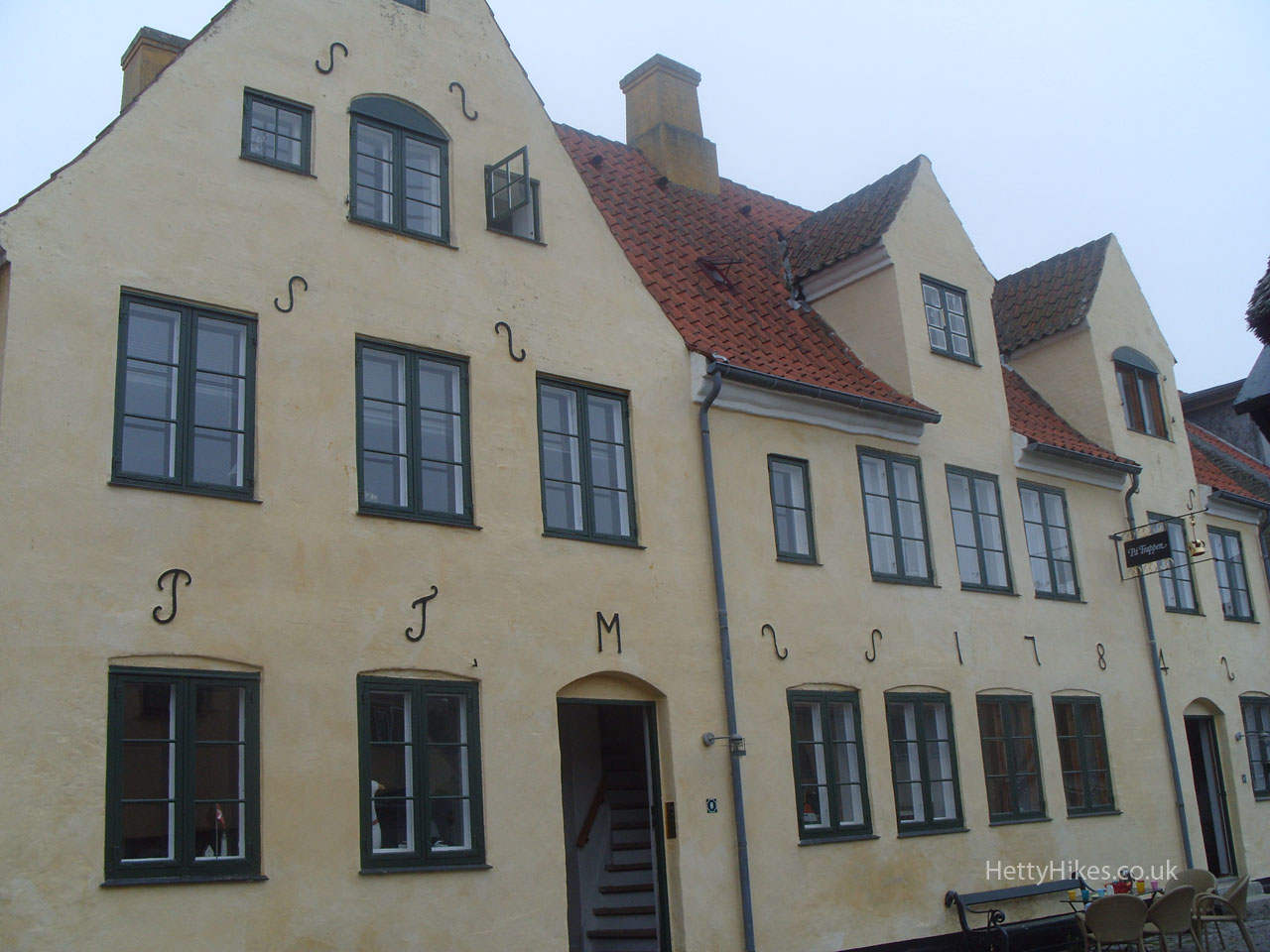 Dragor Museum (Dragør Museet), originally built as a storehouse in 1600,  later the town hall.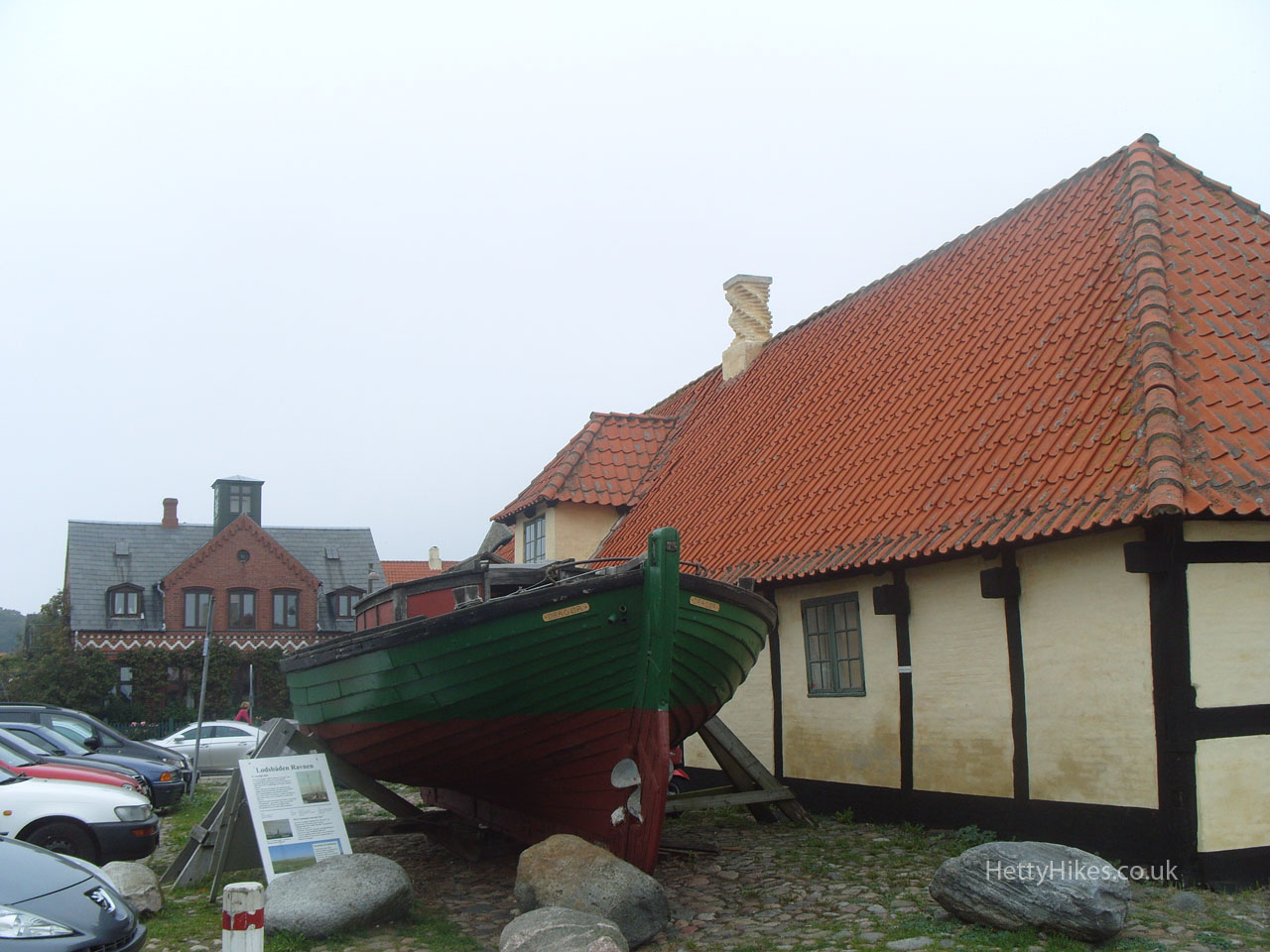 The first Pilot House in Denmark built in 1684, with an observation tower.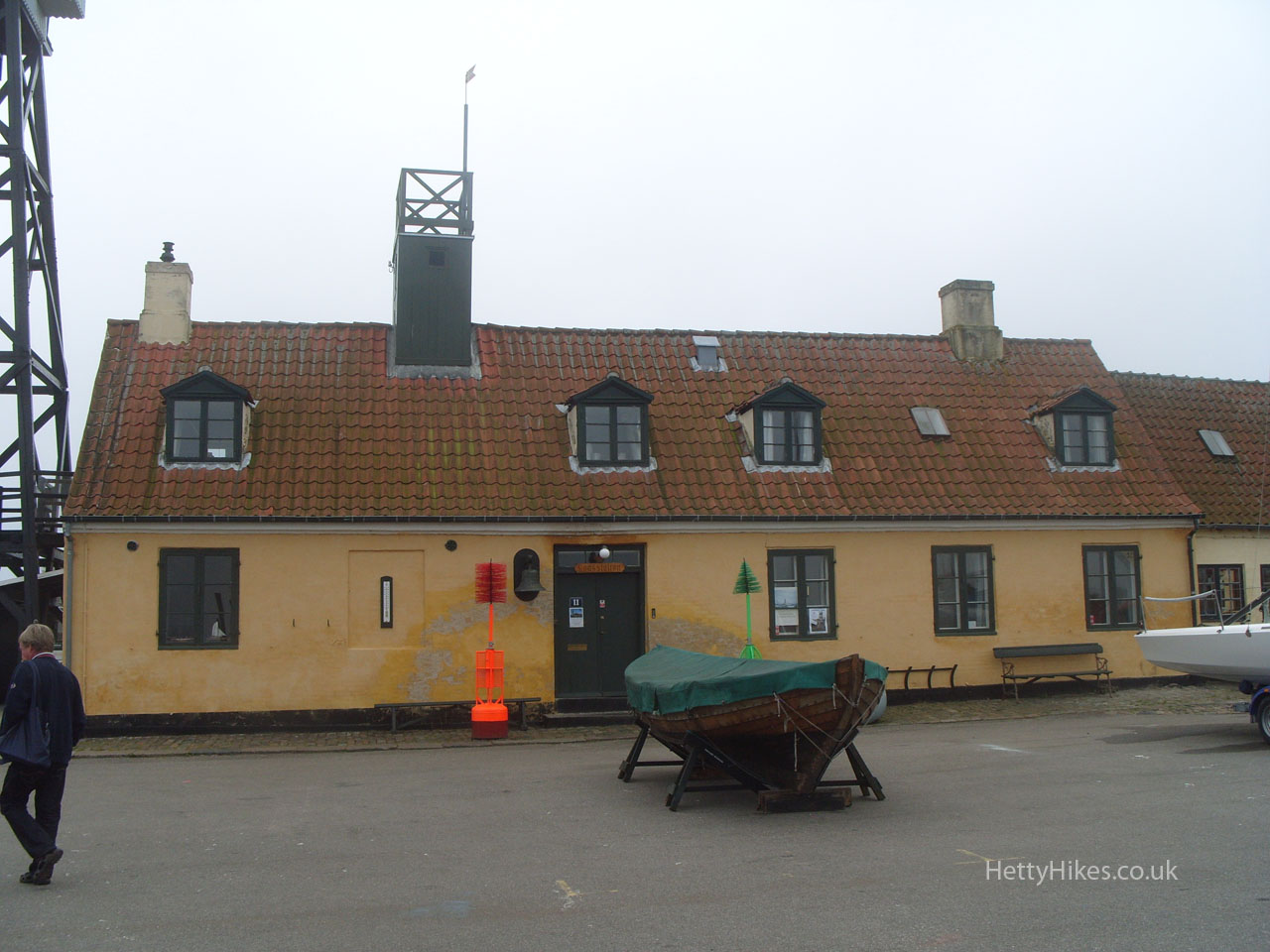 Dragor Harbour (Dragør Havnen). It is believed that the Dutch built the harbour around year 1600.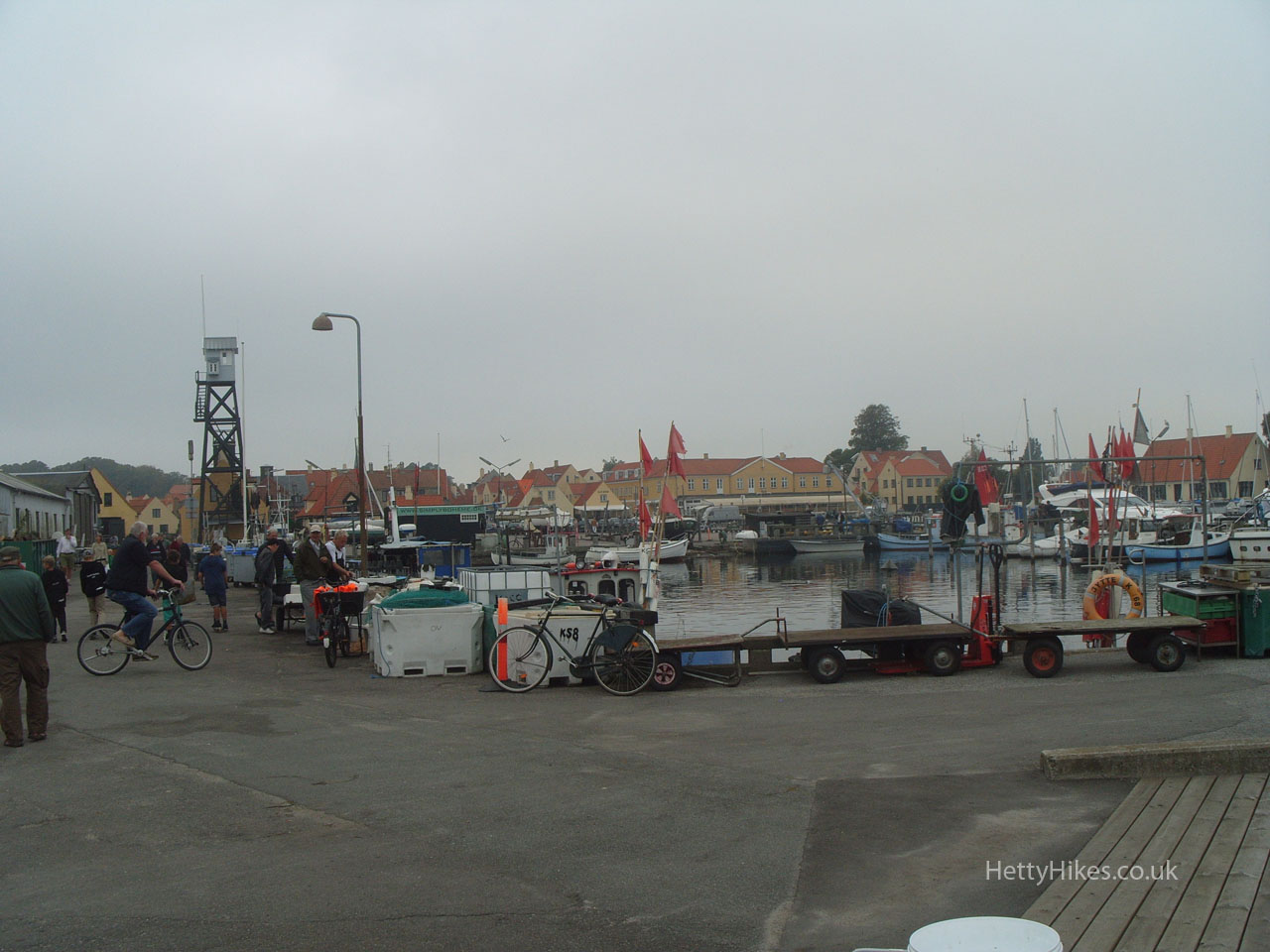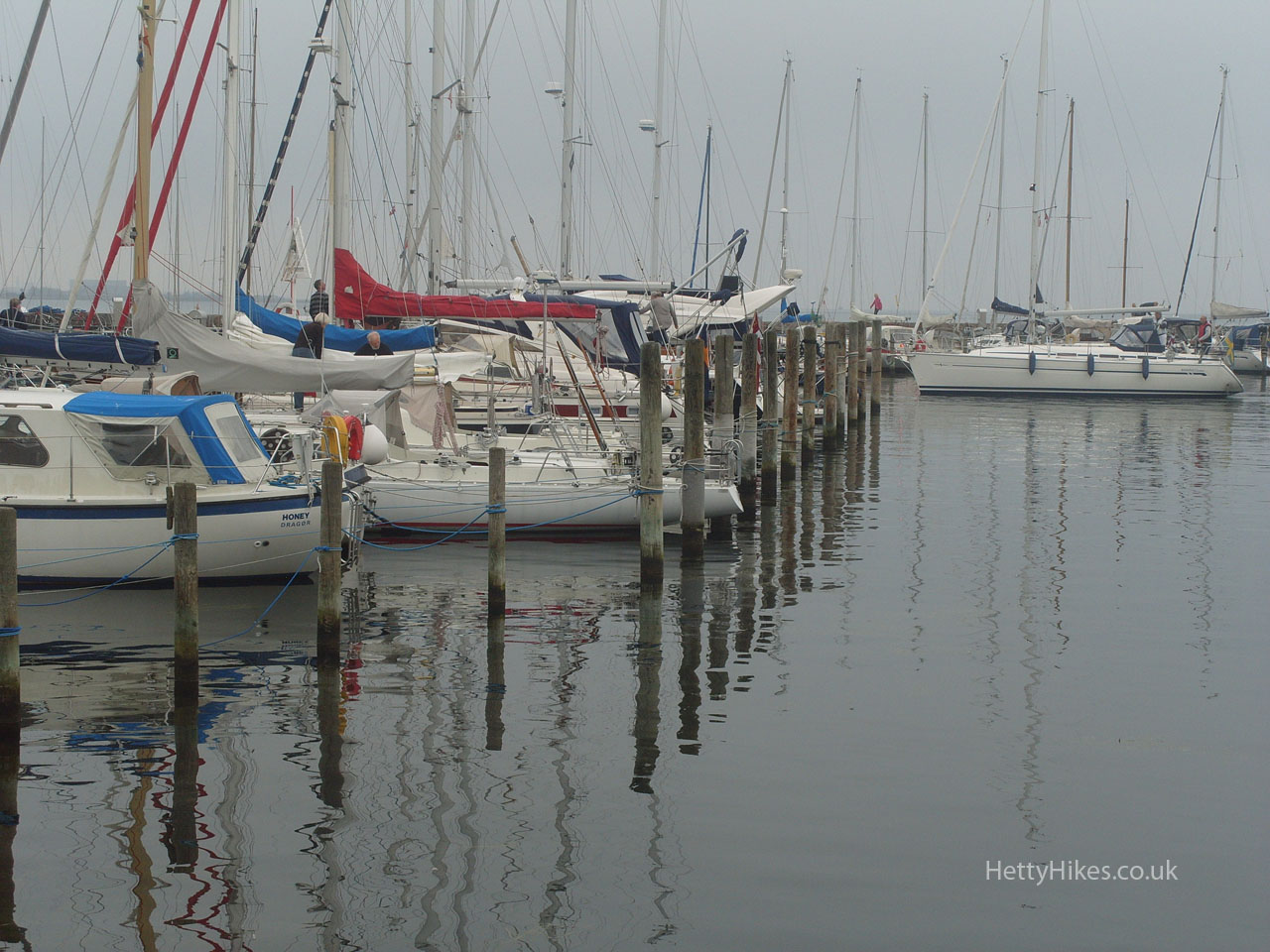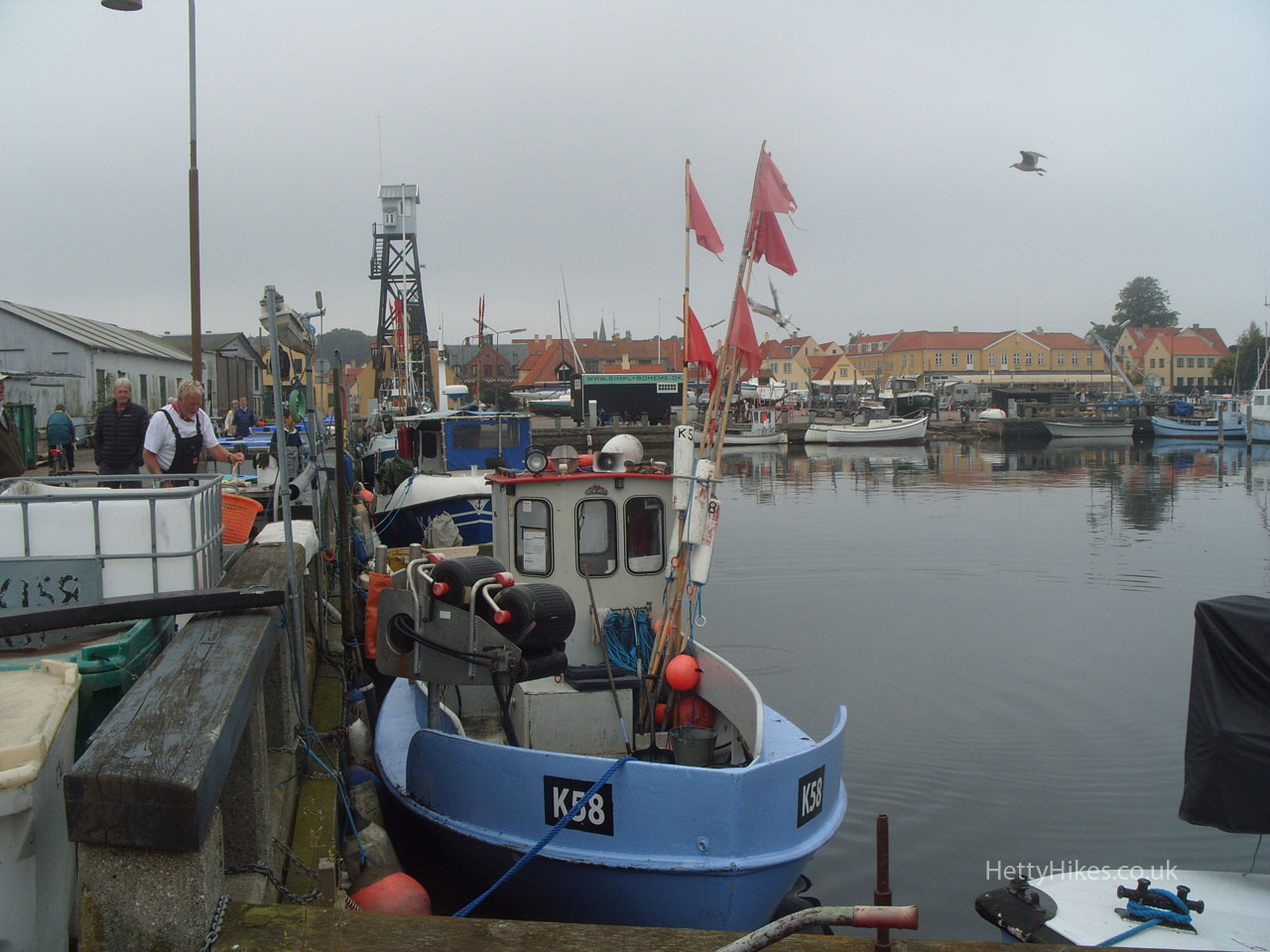 Selling fish on the quayside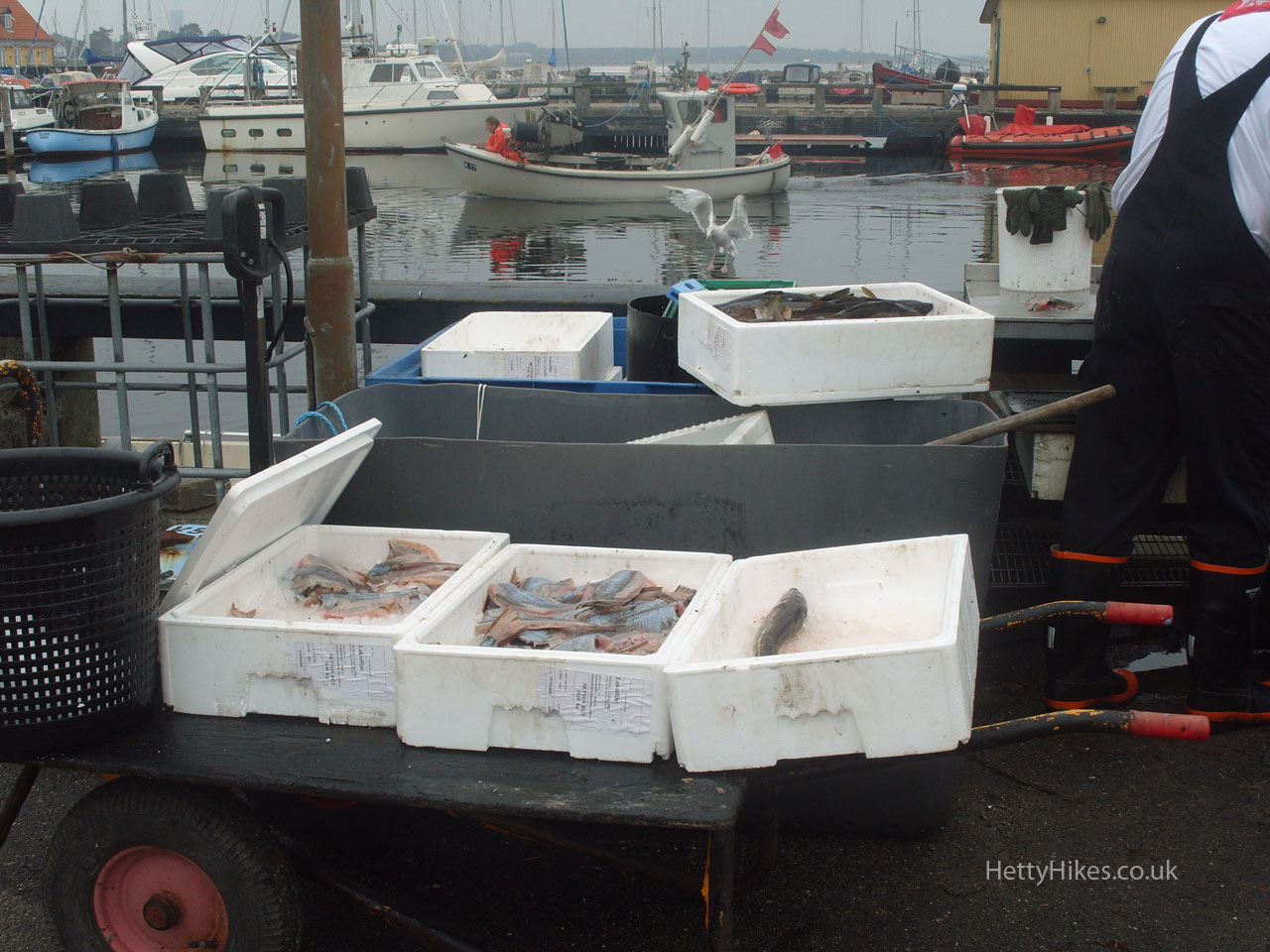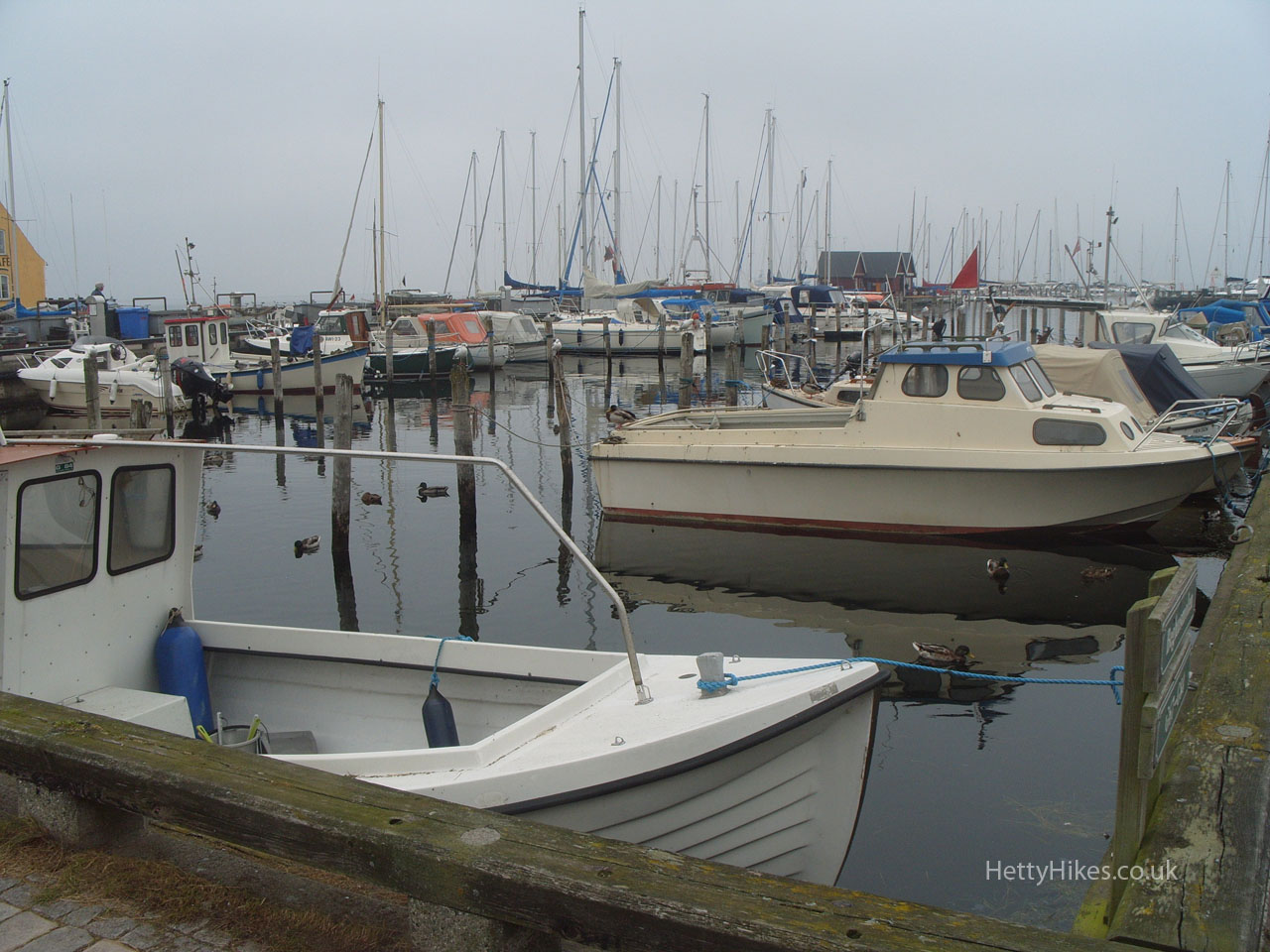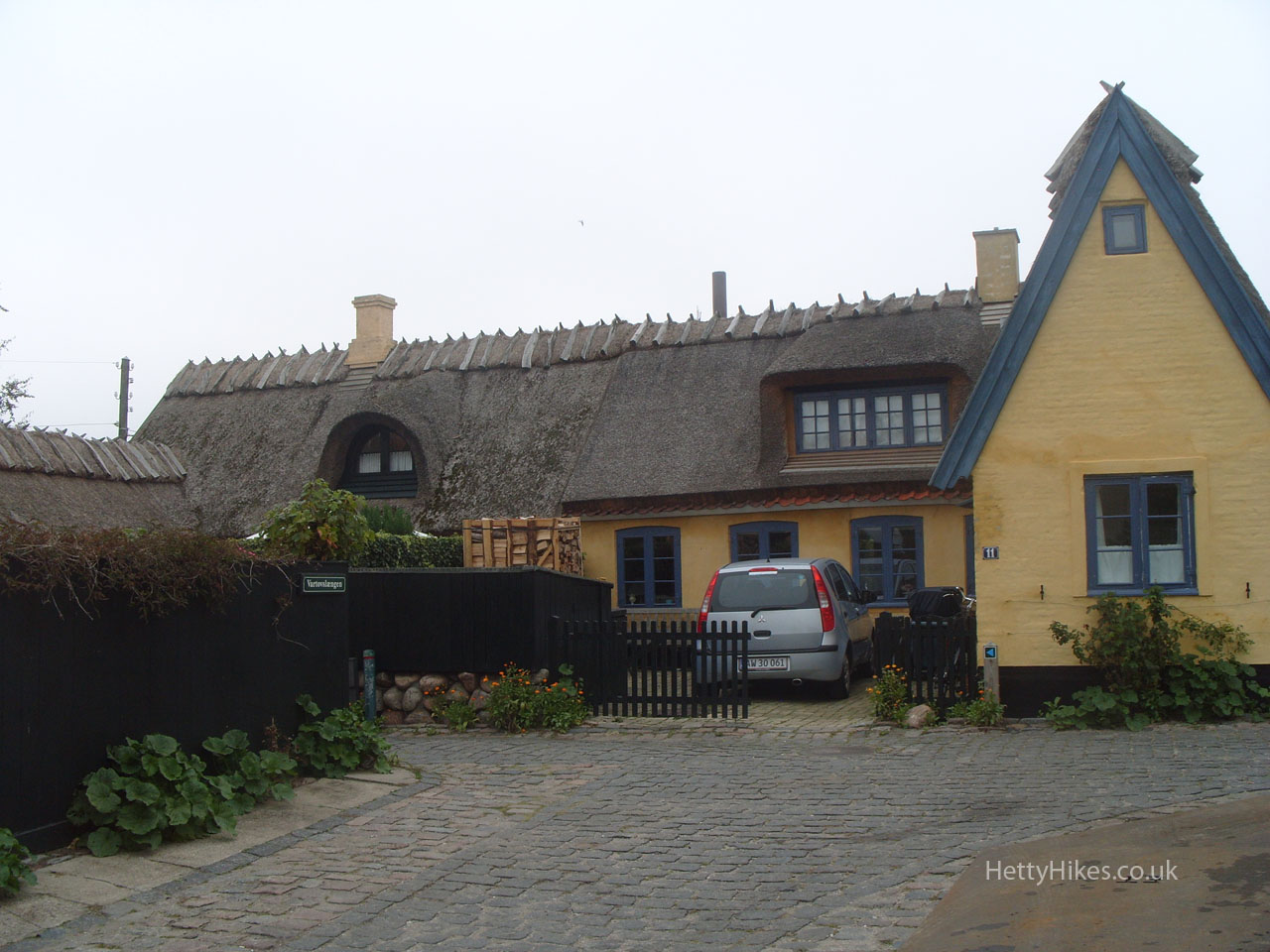 End of holiday, so we had to fly back to Gatwick in the afternoon
All images on the website copyright of HettyHikes.co.uk