Lombardy, Italy                    June 2017                                 All photos by Hetty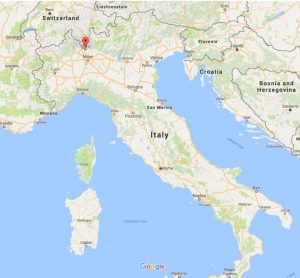 Introduction to our holiday
We flew to Milan Malpensa airport on 31st May then went by train to Como, where we stayed for 3 nights.
Day 1 Como to Torno hike                                                                        click on maps to enlarge
Day 2 Lecco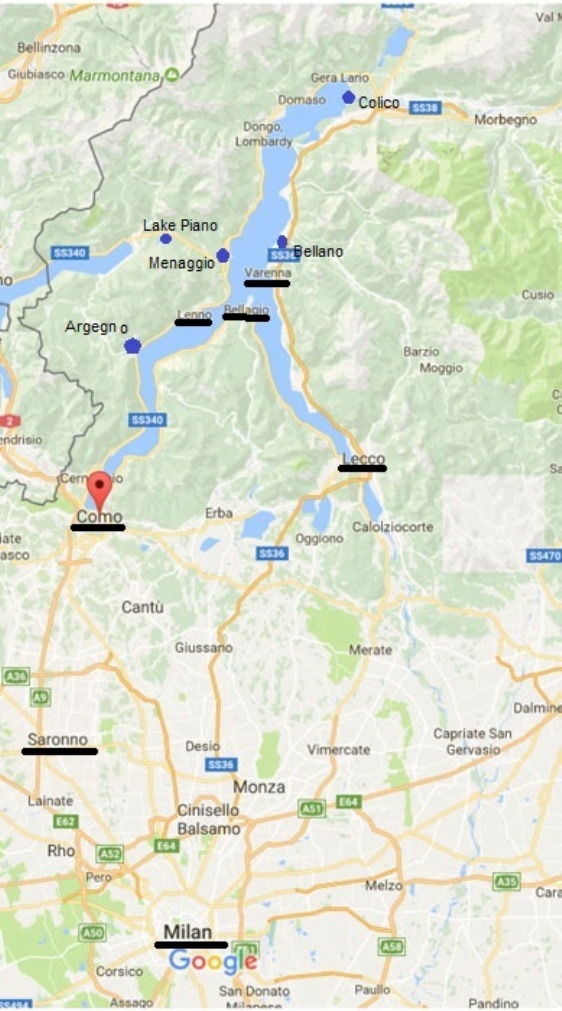 Day 3 Como
Then we took the bus up the west side of the Lake to Lenno
Day 4 Sacro Monte Di Ossuccio
Day 5 was very wet, with thunderstorms all morning. We went to Menaggio in the afternoon (some photos are when we were back there on day 7).
Day 6 was wet again, so we took the bus up the west-side of the lake to Colico and then a train down the east side of the lake to Bellano, where there is a narrow gorge, then on to Varenna to catch a ferry back to Lenno.
Day 7 was lovely again so we went by bus to Menaggio and walked to Lake Piano. We returned to Mennagio by bus, had a wander round, and then caught the bus back to Lenno
Day 8 we went by ferry to Varenna, and afterwards to Bellagio
Day 9 was our last day at Lenno, and we walked down the Greenway to Argegno then up on the cable car to Pigra
Day 10 by bus to Como, then train to Saronno for 1 night.
Day 11 For our last day we went by train into Milan for the day
Day 12 We flew home from Milan Mapensa after a wonderful time
All images on the website copyright of HettyHikes.co.uk