Denmark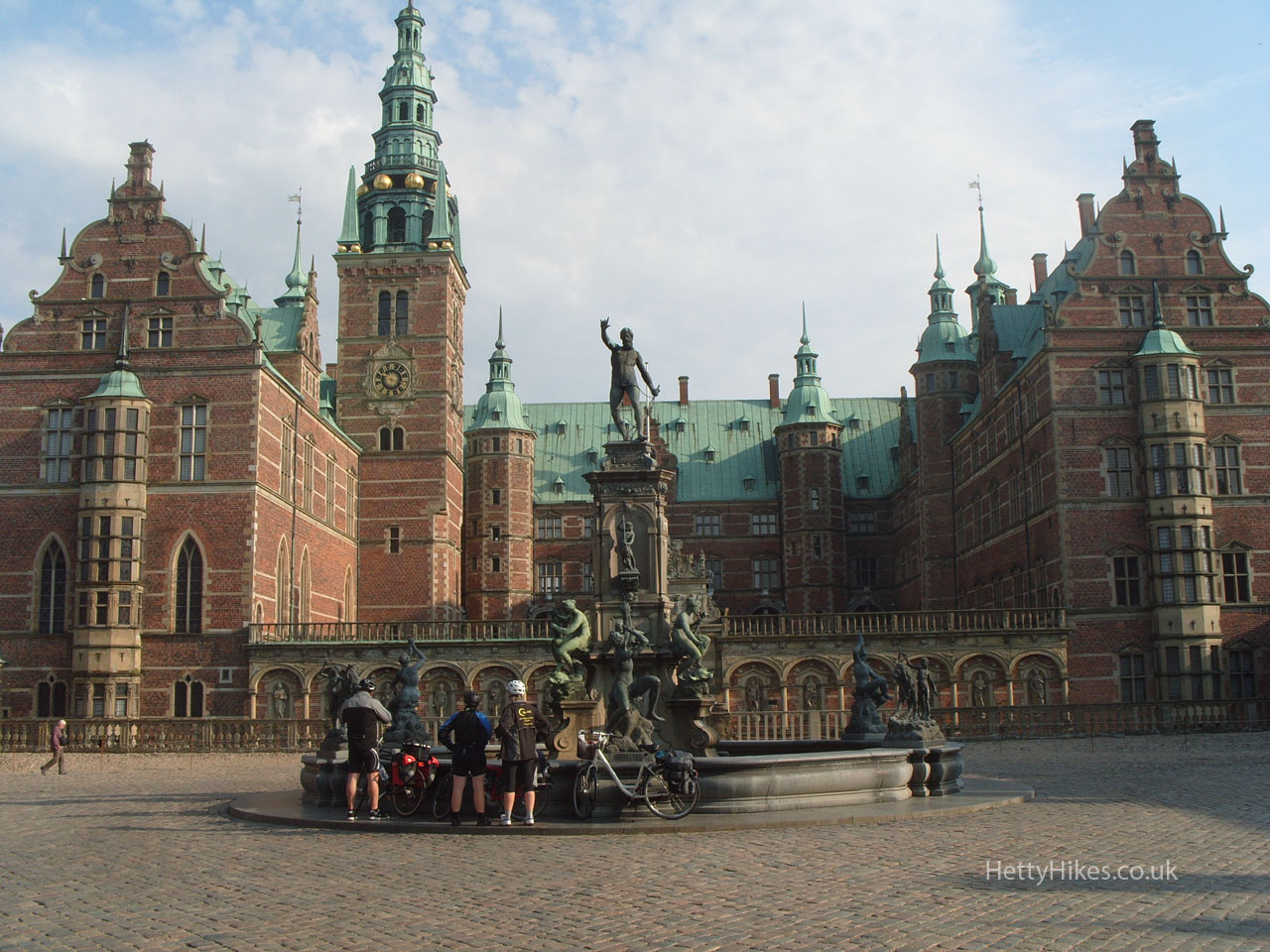 Frederiksborg Castle at Hillerød – Not to be confused with Frederiksberg (district of Copenhagen), nor Fredensborg Slot
Click here for Denmark map. You can zoom in
Friday 19th September 2014                                                             All photos by Hetty
Click here for map of our walk                                                       Information
Walking in the gardens and back to the railway station – 6 miles, 4 hours 10 mins, plus 2 hours 30 mins in the castle, which houses The National Historic Museum
Frederiksborg Palace is situated on three islets in the castle lake in Hillerød, north of Copenhagen. The palace, was built in the Dutch Renaissance style at the beginning of the 1600s by King Christian 4. After a devastating fire in the middle of the 19th century, the palace was rebuilt by the owner of the Carlsberg Breweries, J. C. Jacobsen.
Frederiksborg Castle is the largest Renaissance Castle in Scandinavia – it is huge! There is plenty to see for the DKK75 fee (about £8)
We approached via the tradesman's entrance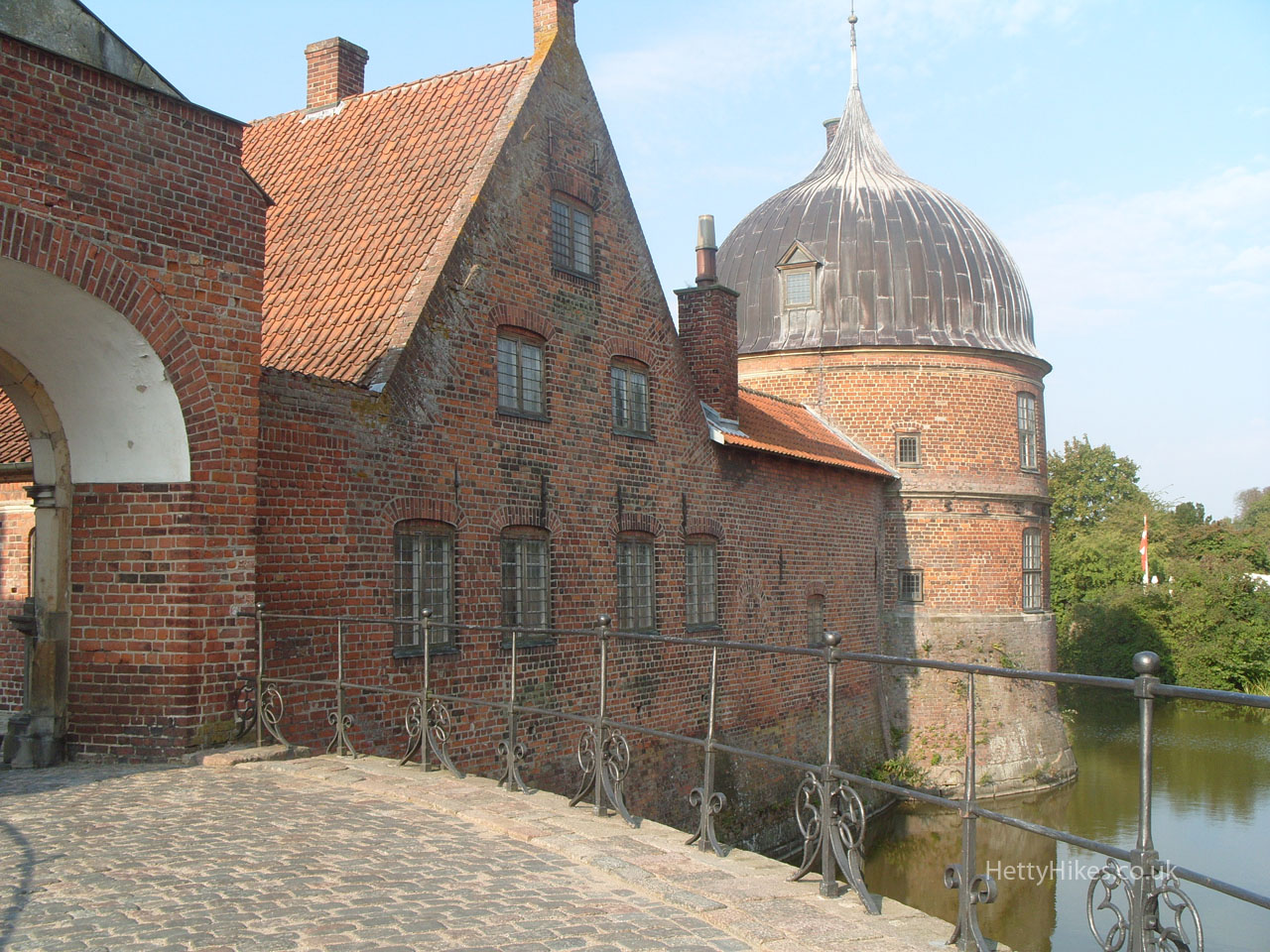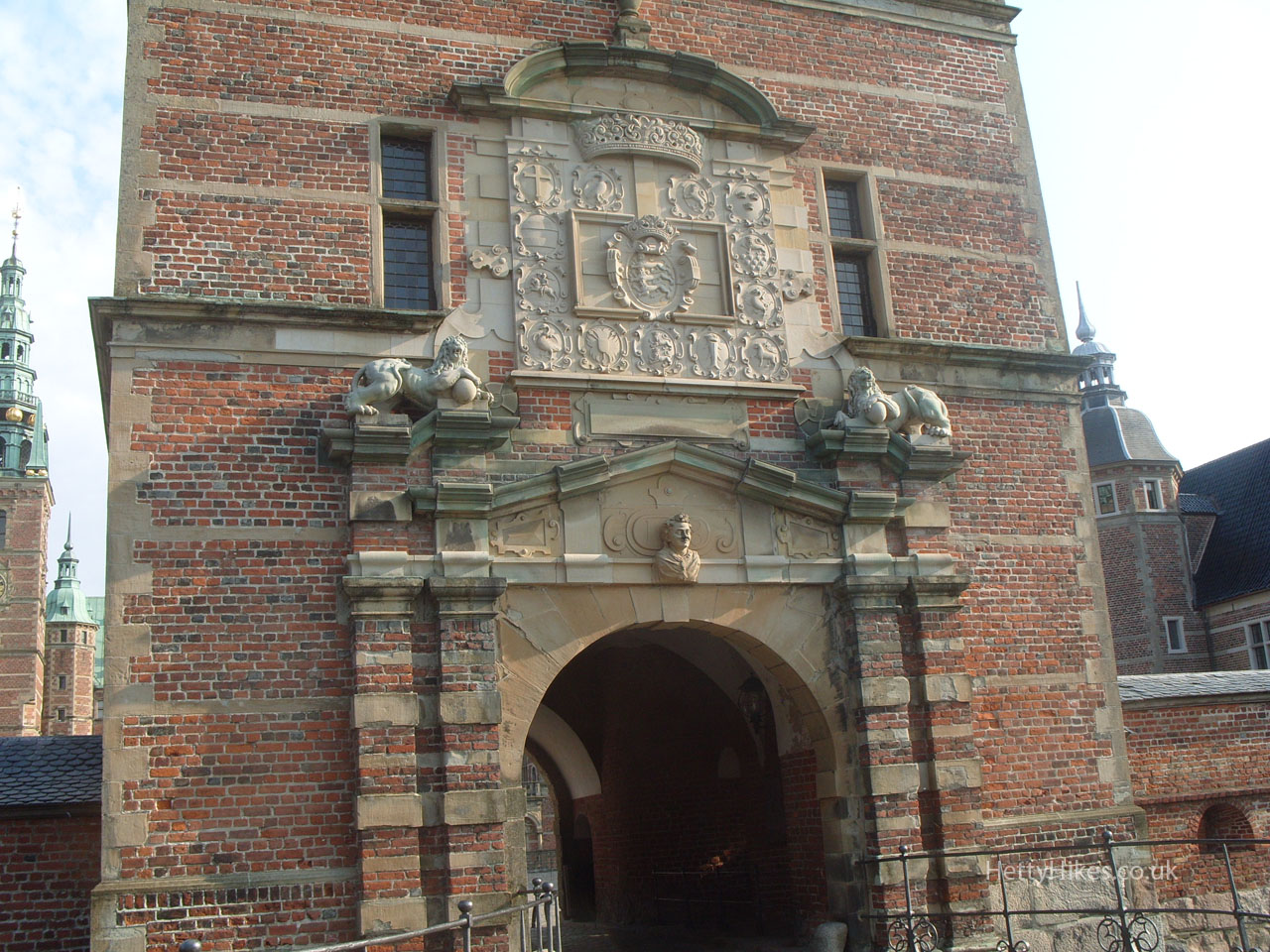 The chapel wing, which survived the fire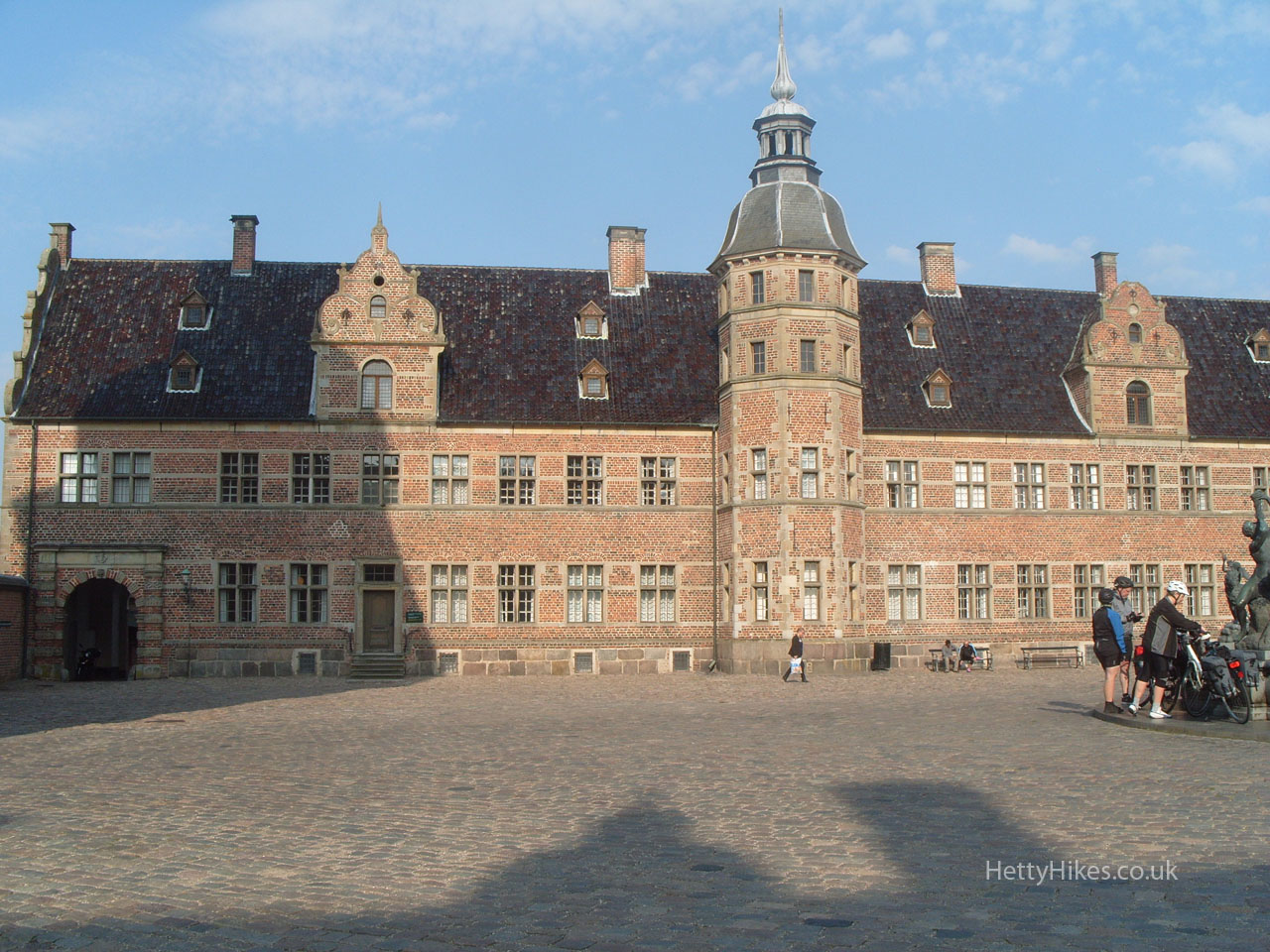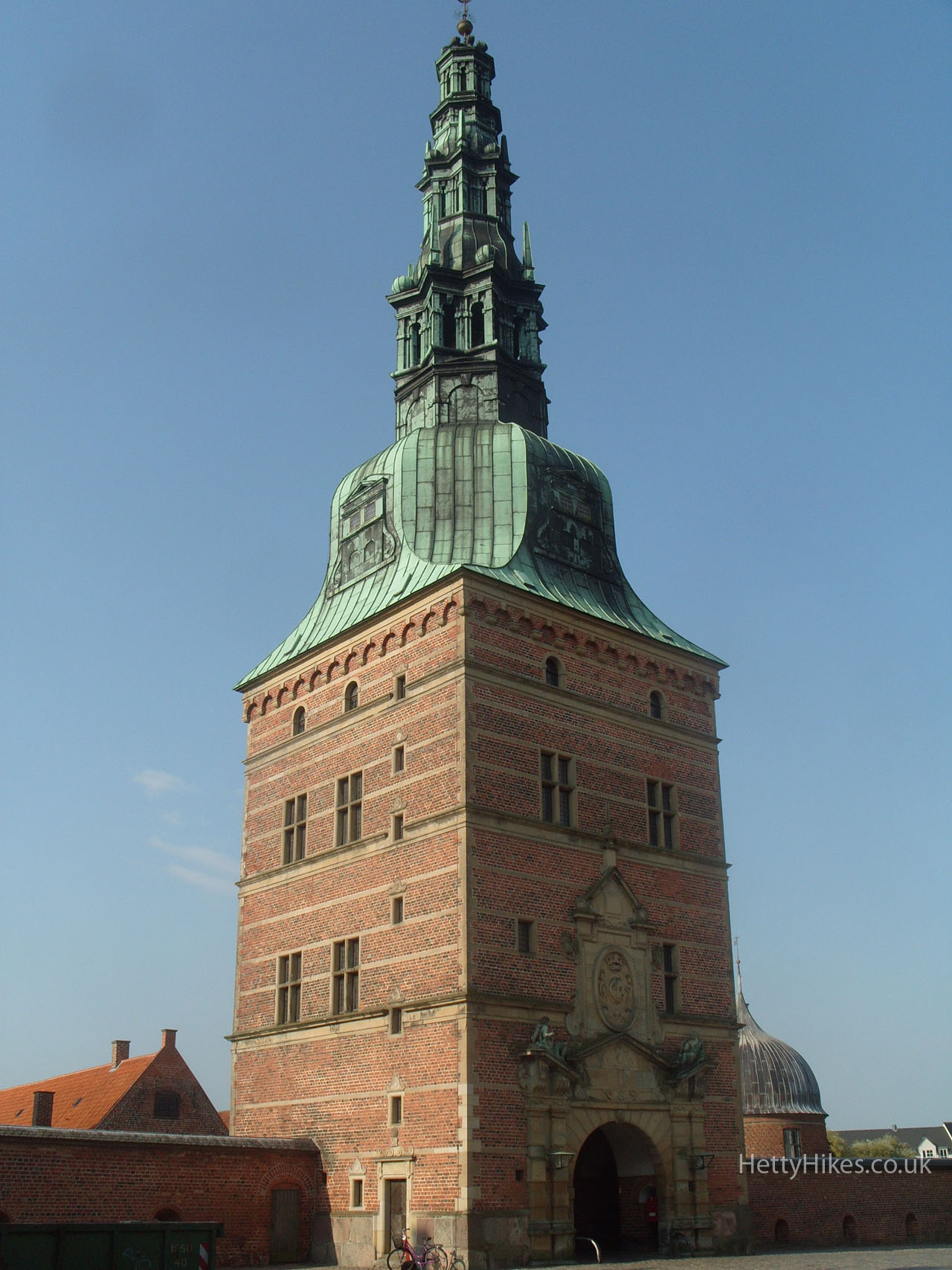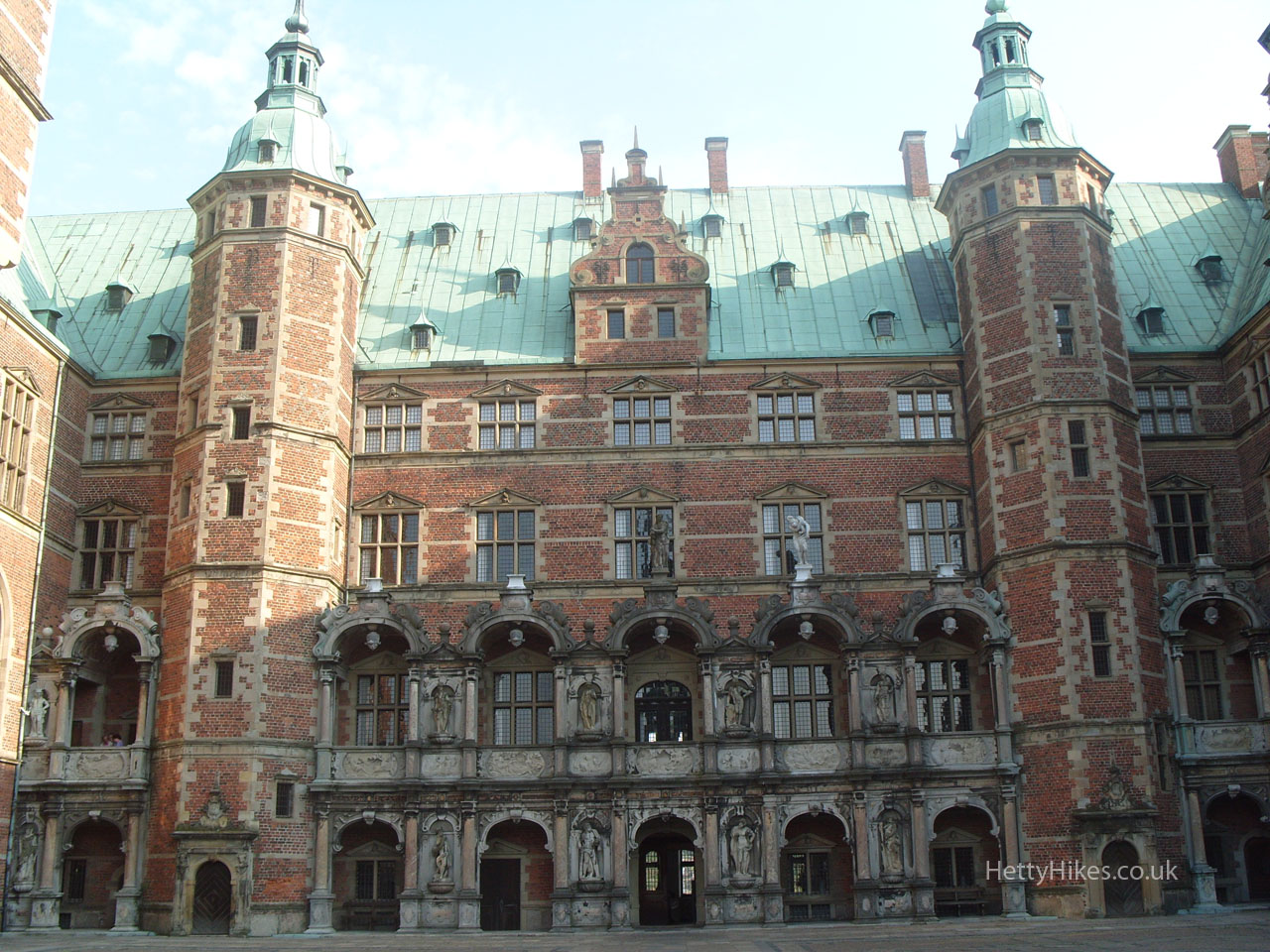 At the entrance to the toilets:
We decide to visit the gardens next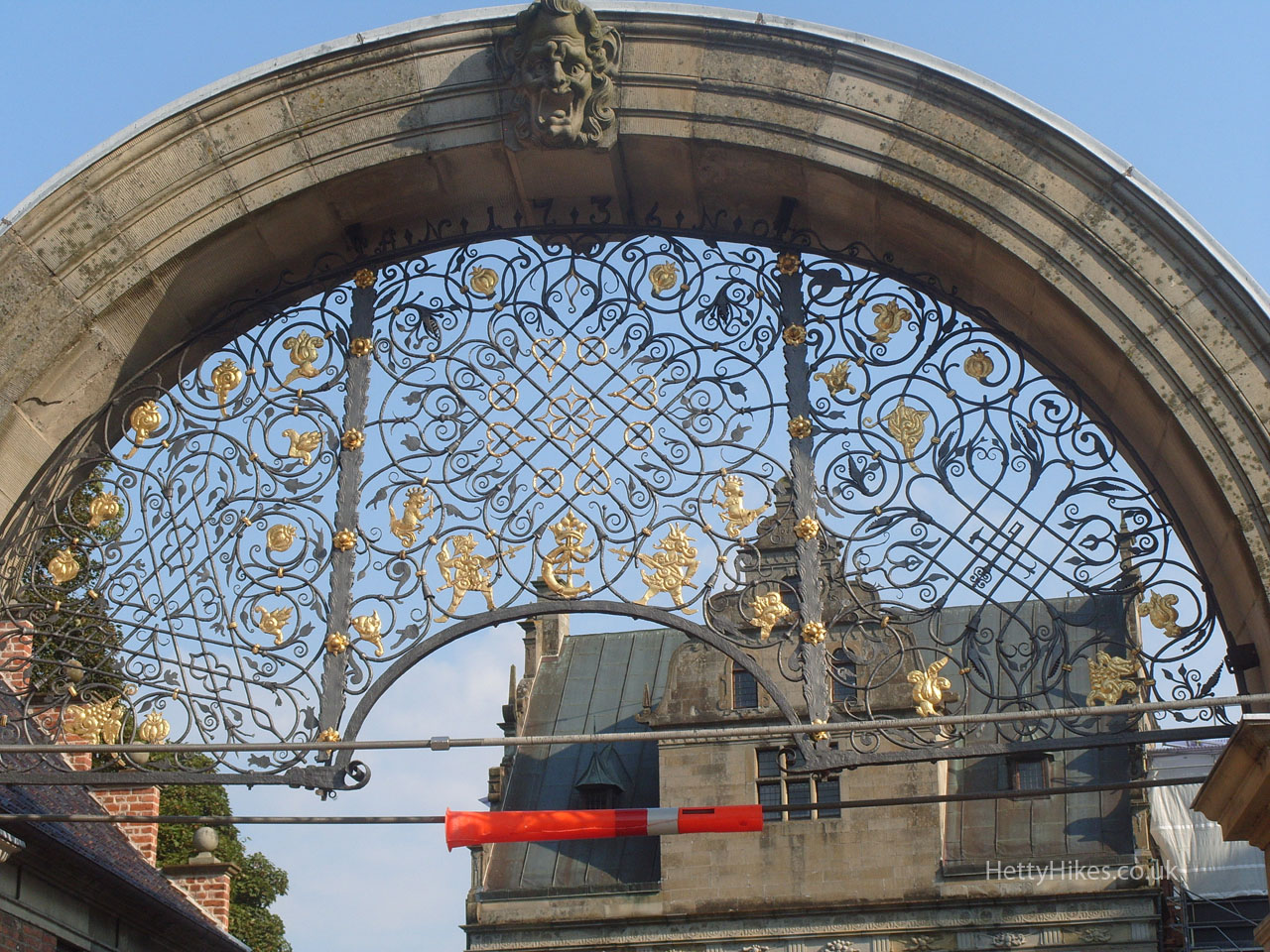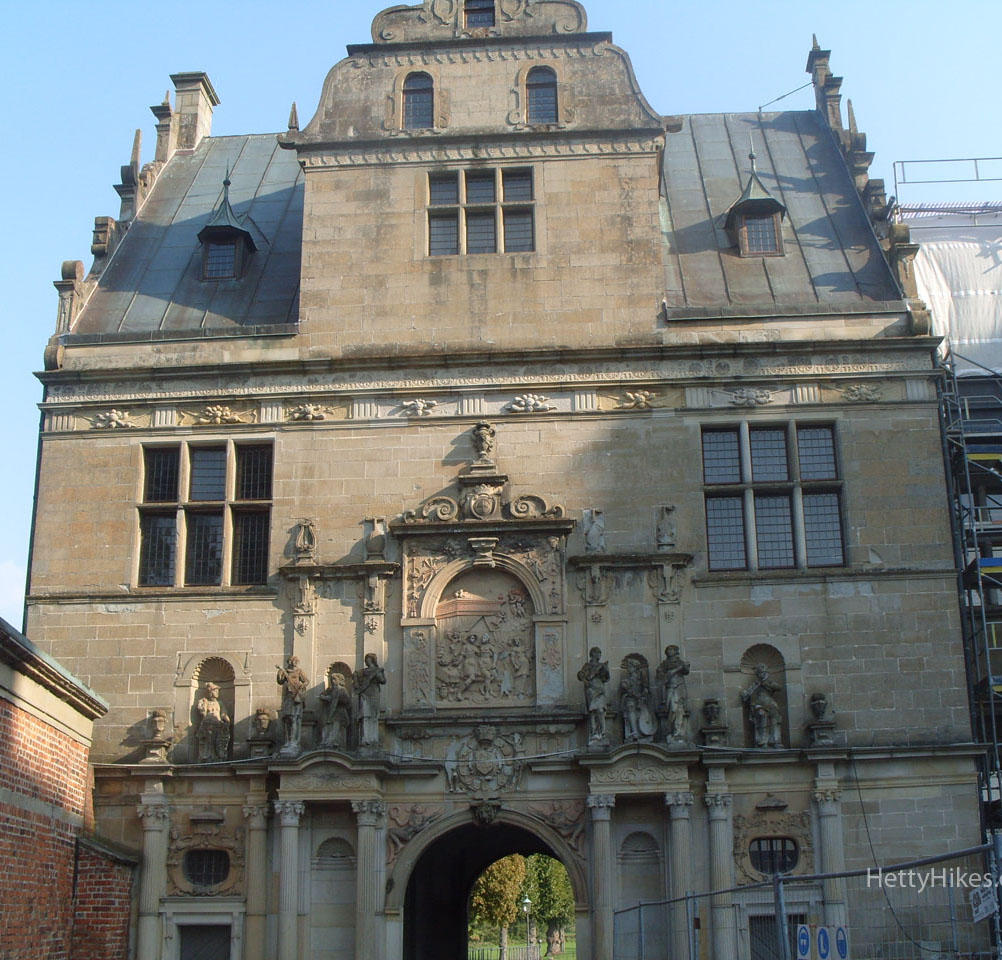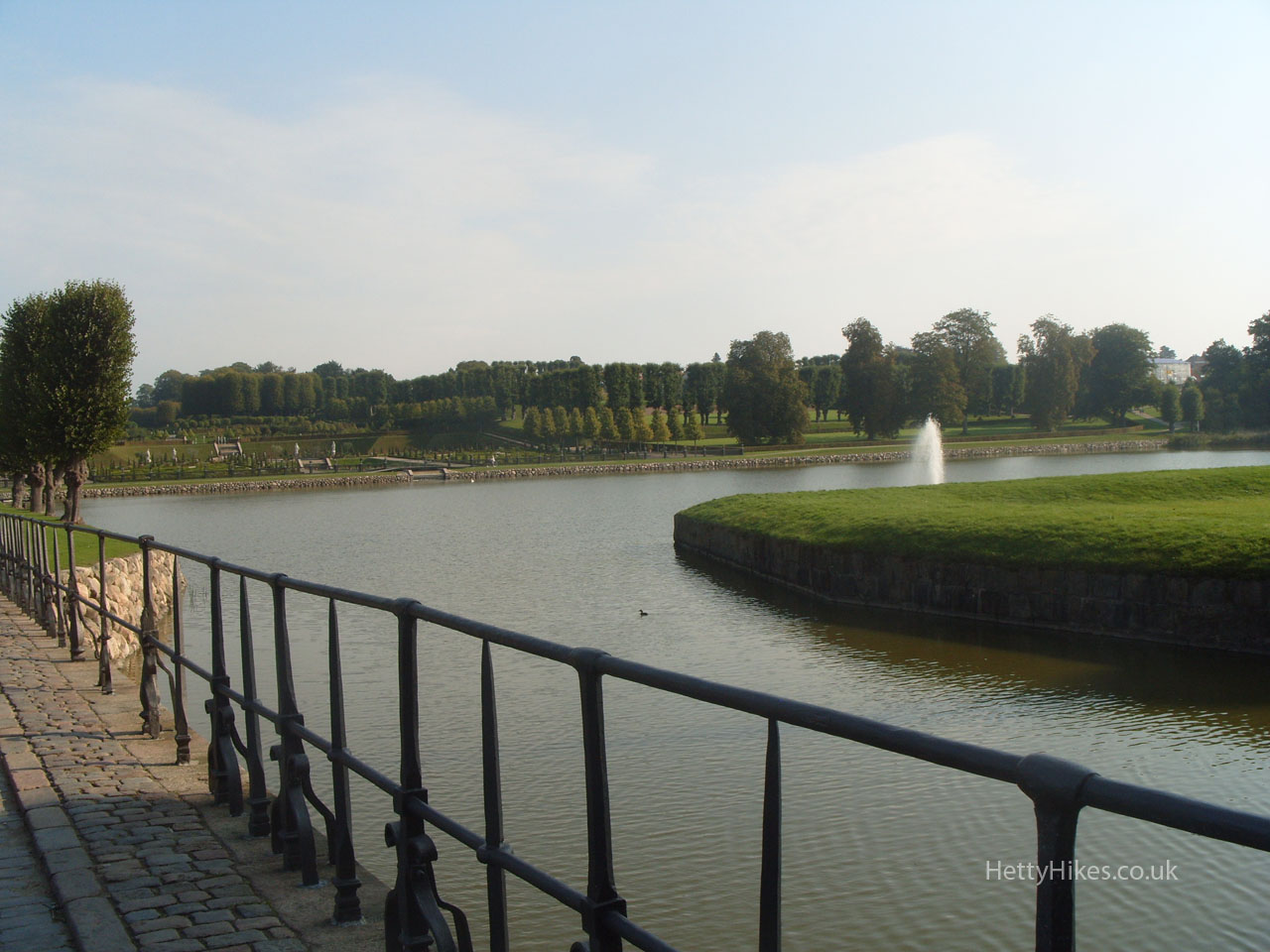 In the grounds are the baroque style garden that was recreated in 1996 according to the original drawings from 1725.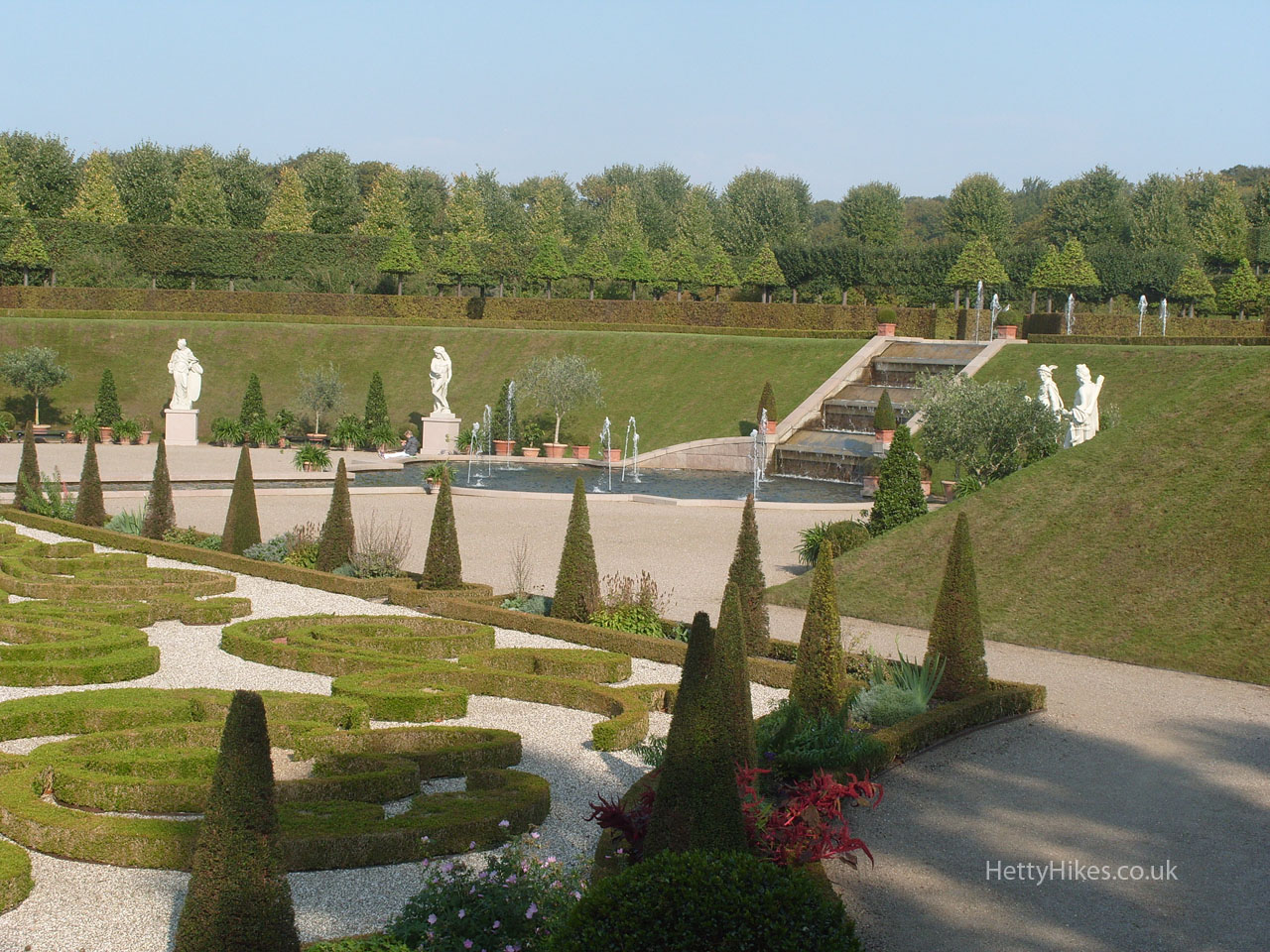 Plan of the lower garden hedges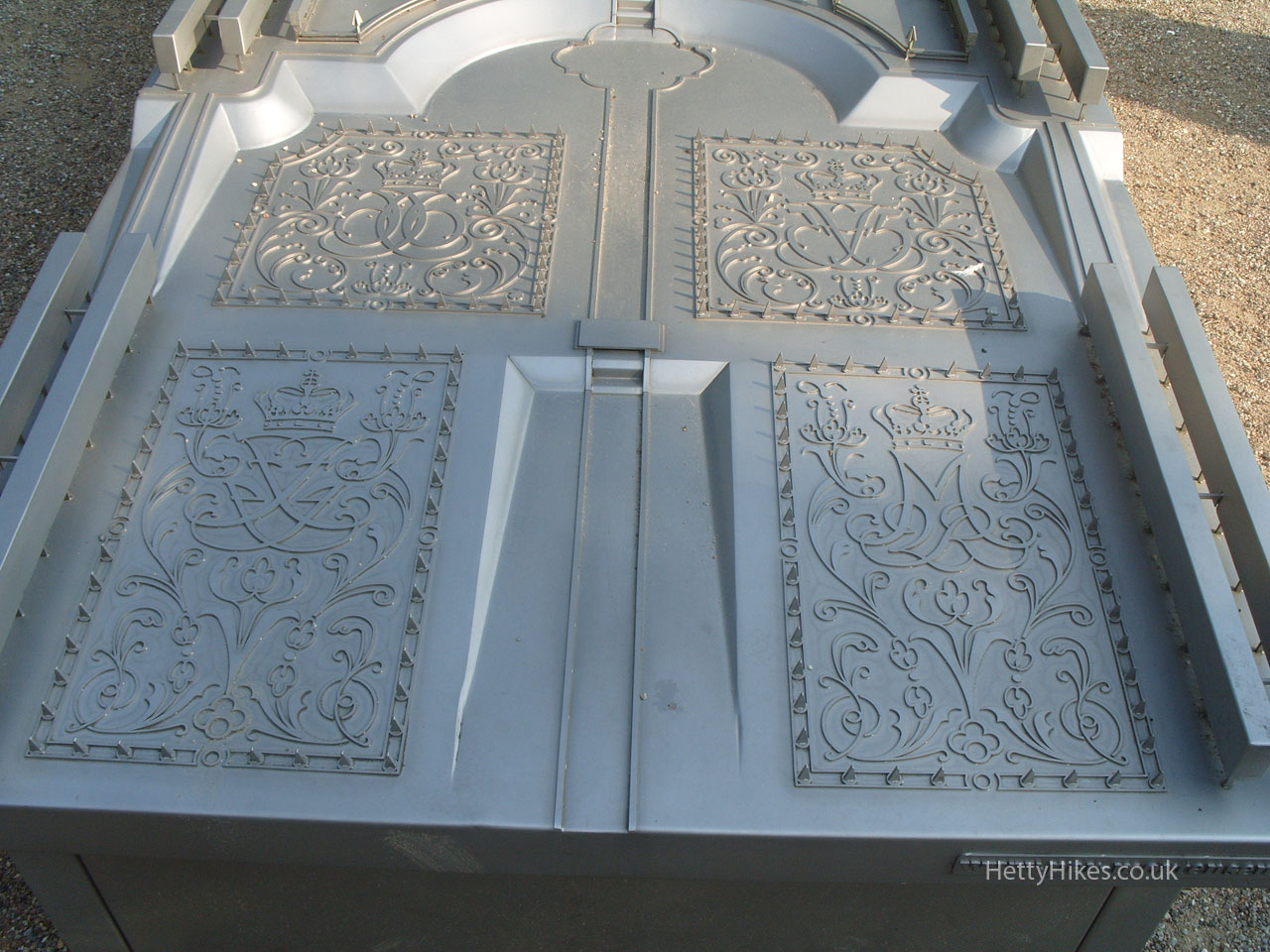 Royal monograms executed in boxwood,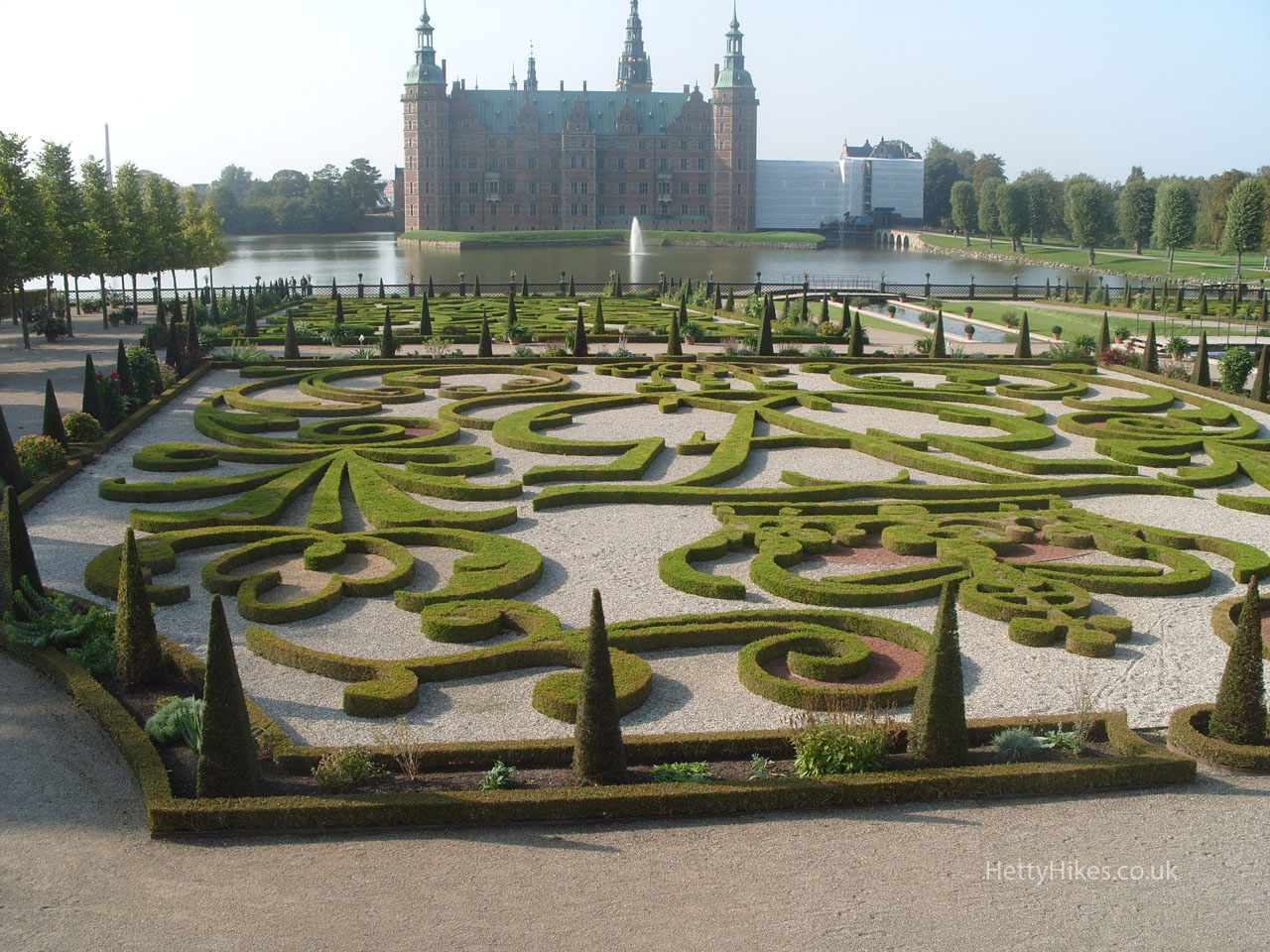 with fountains and cascades,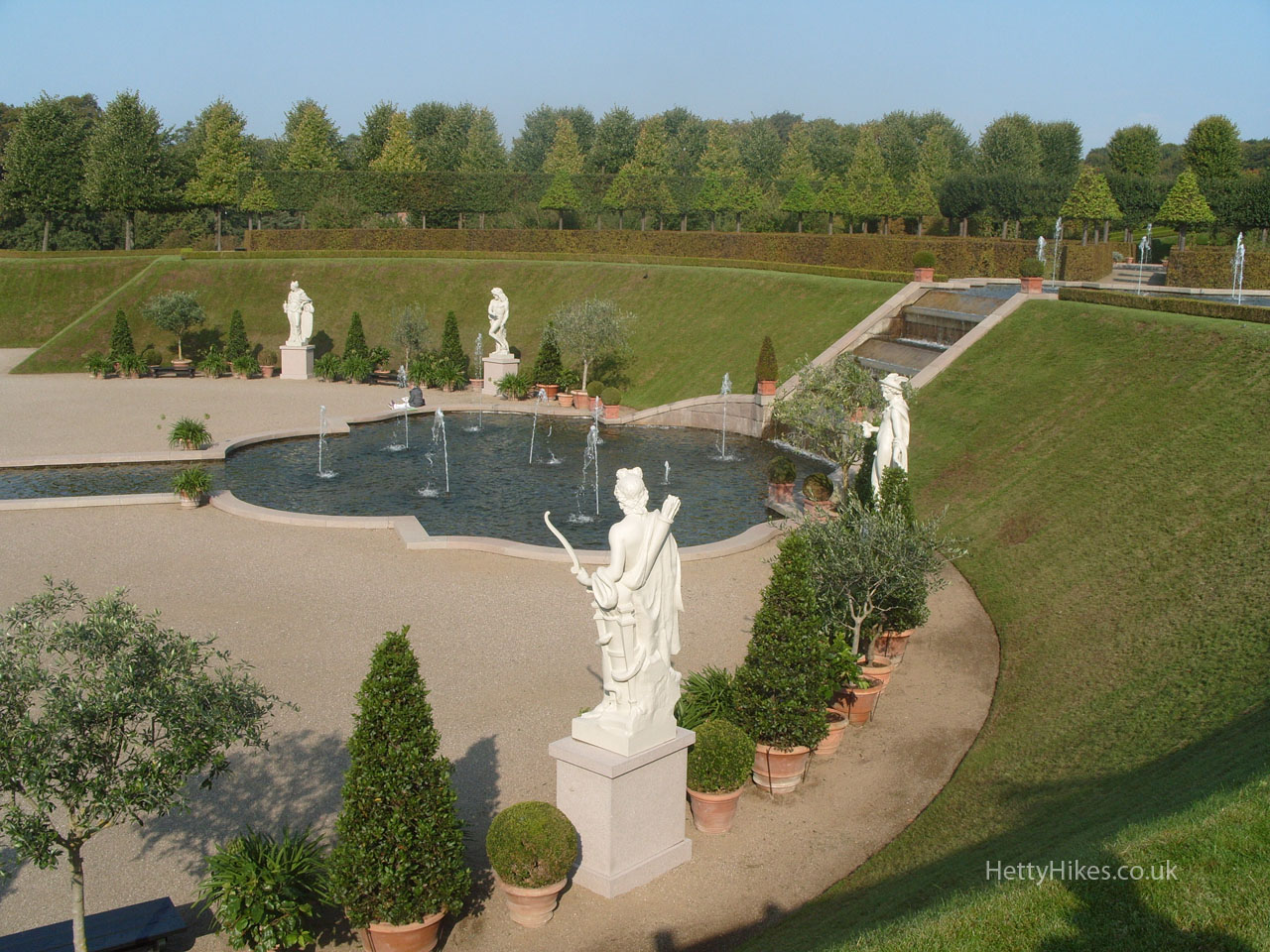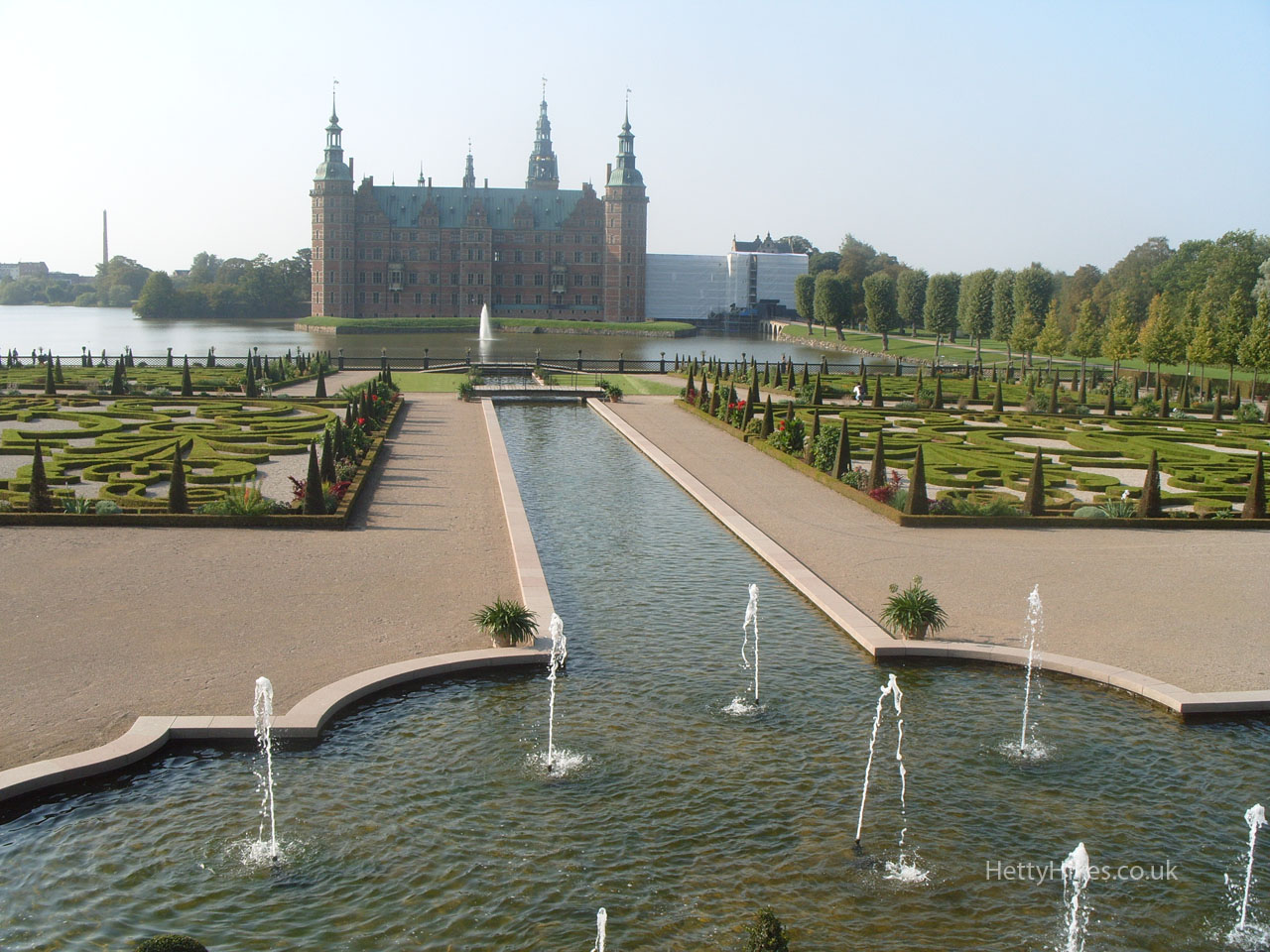 statues,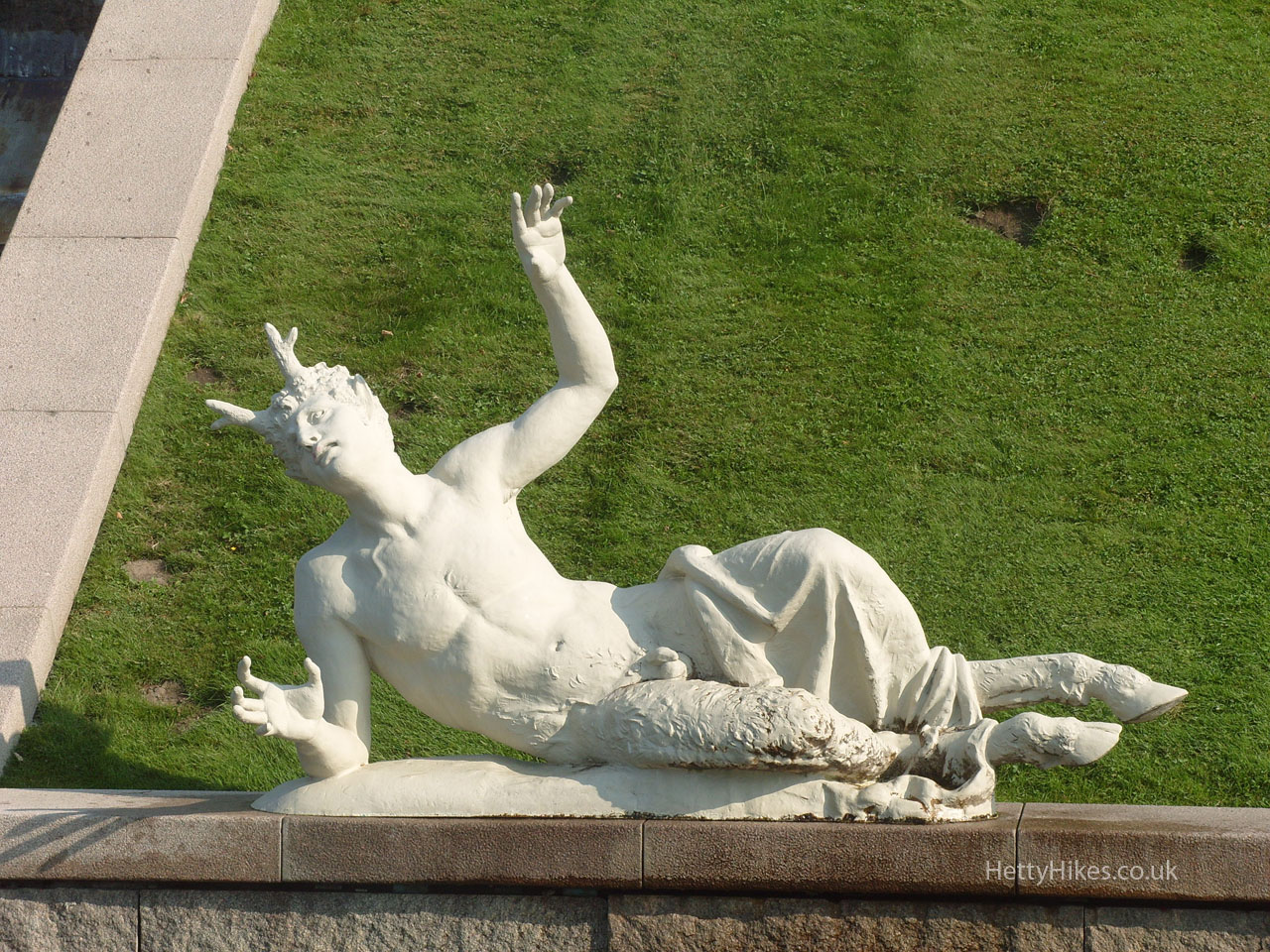 and a pond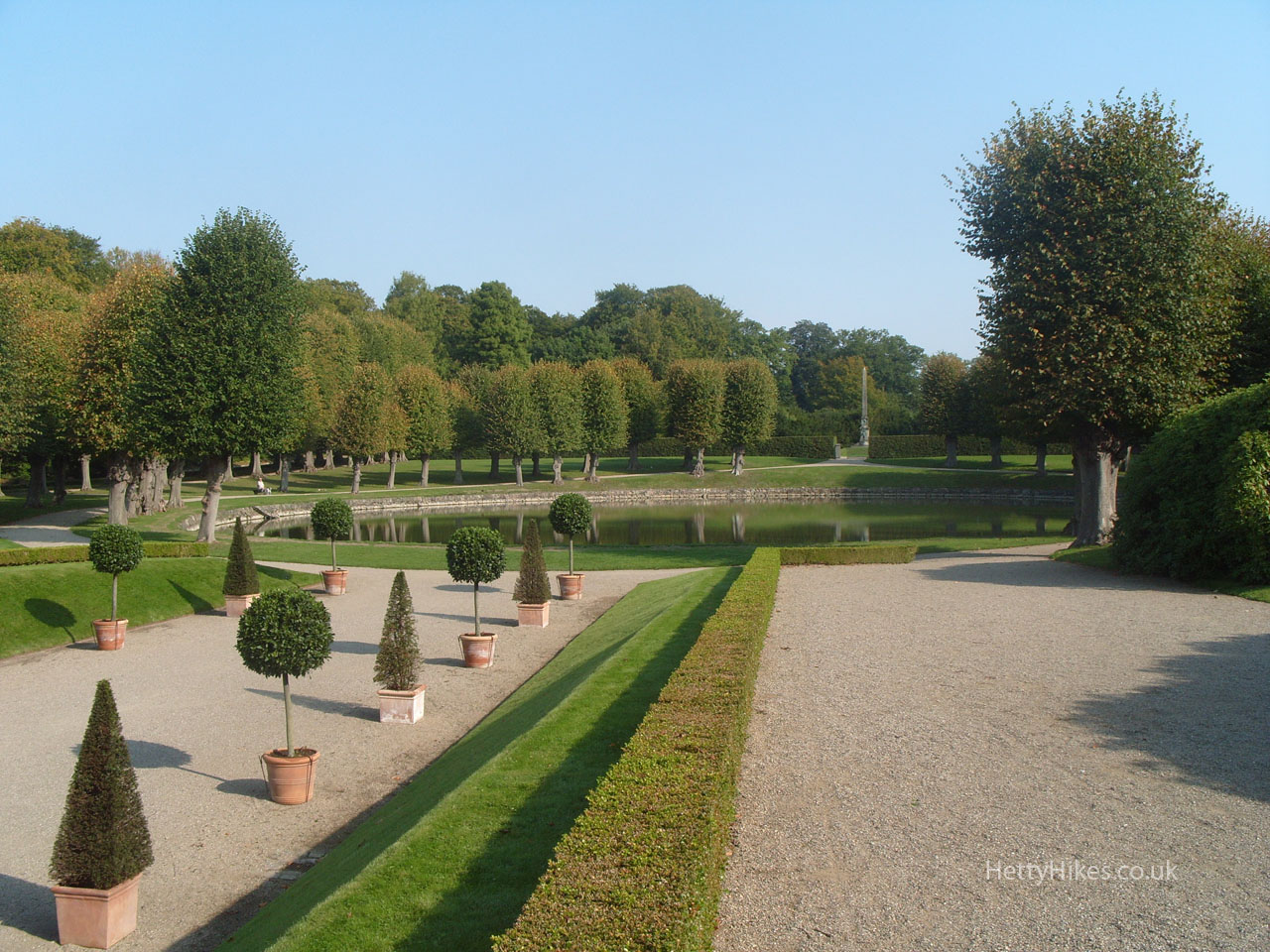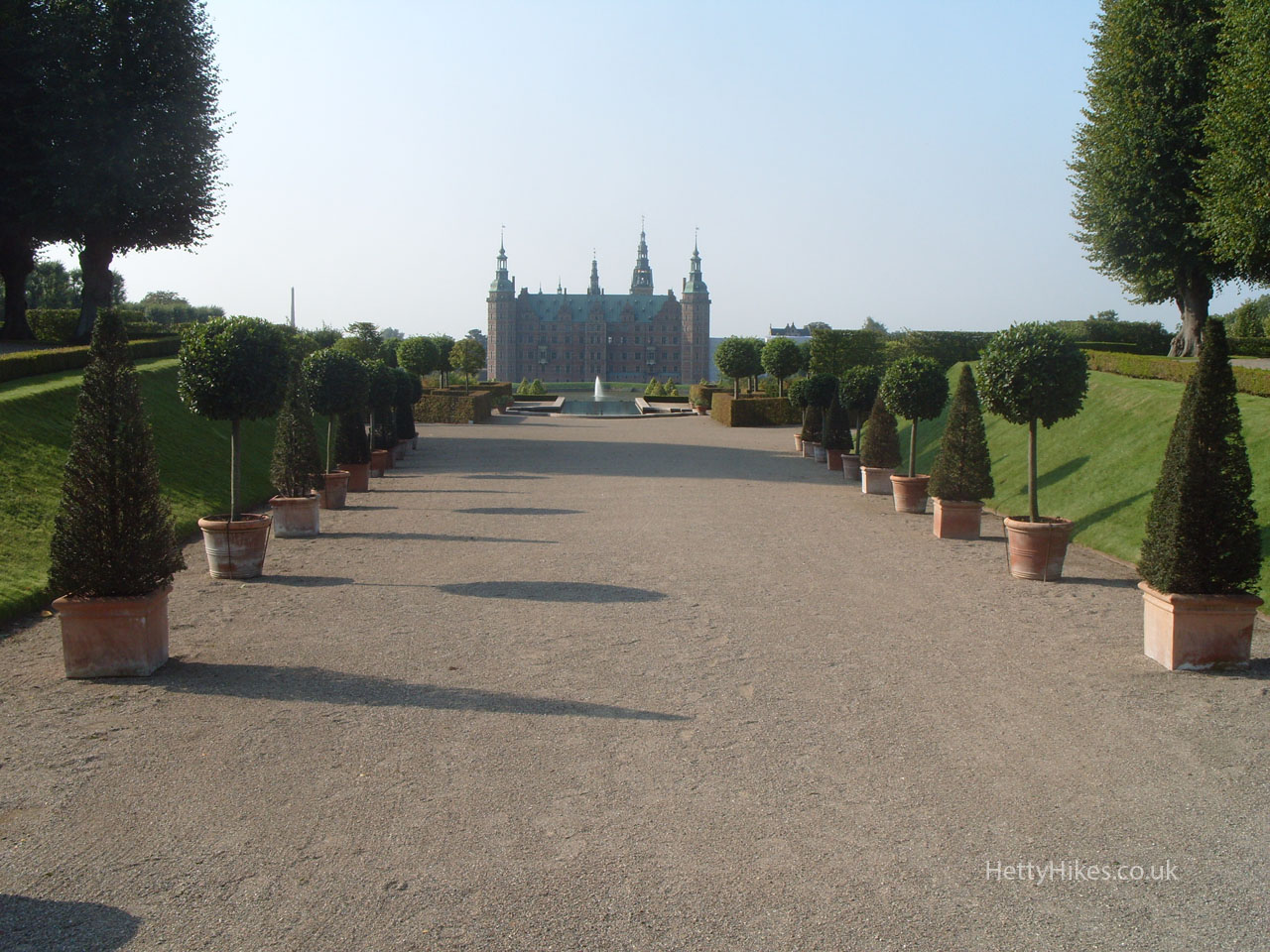 then a lake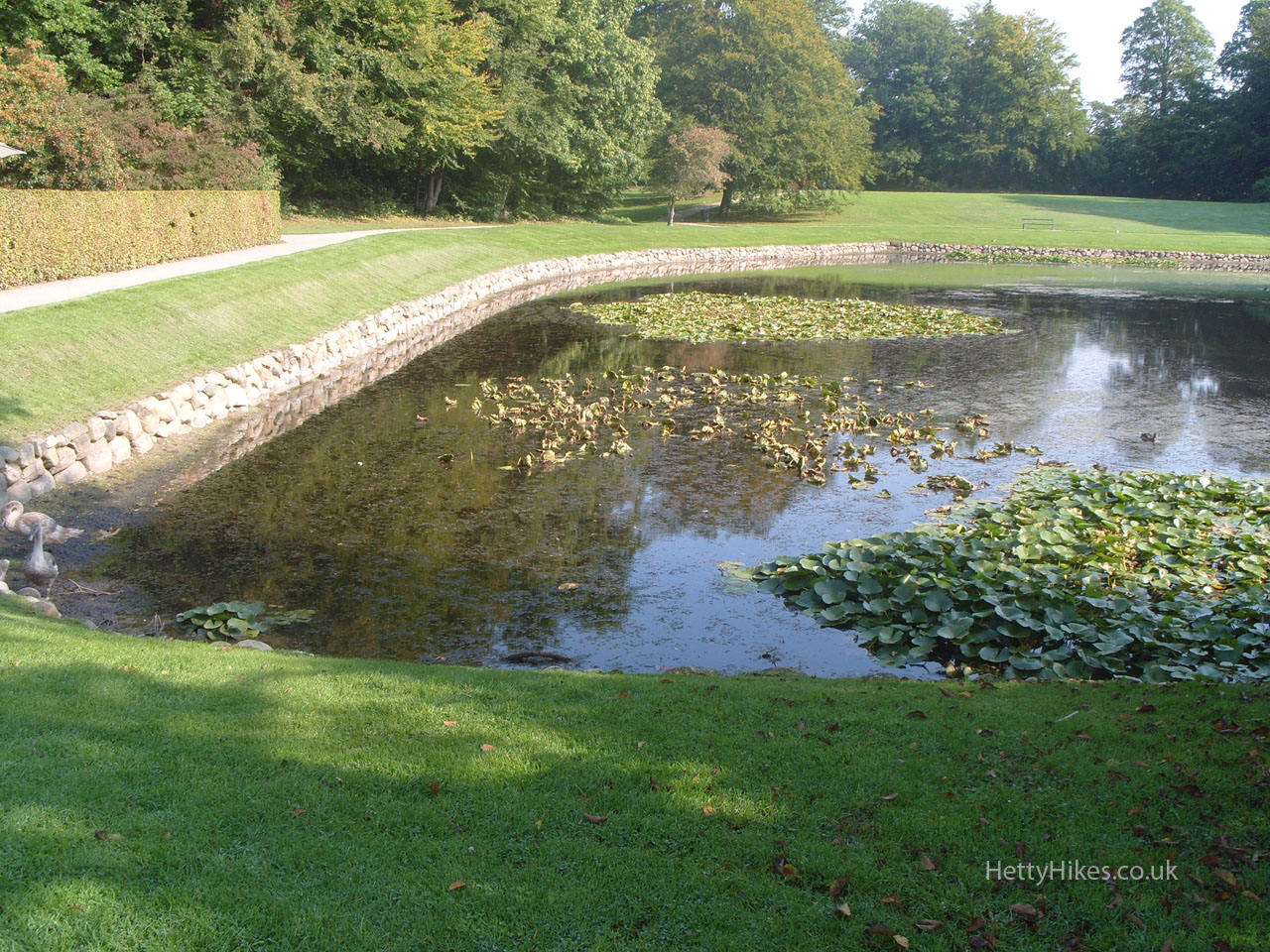 Another lake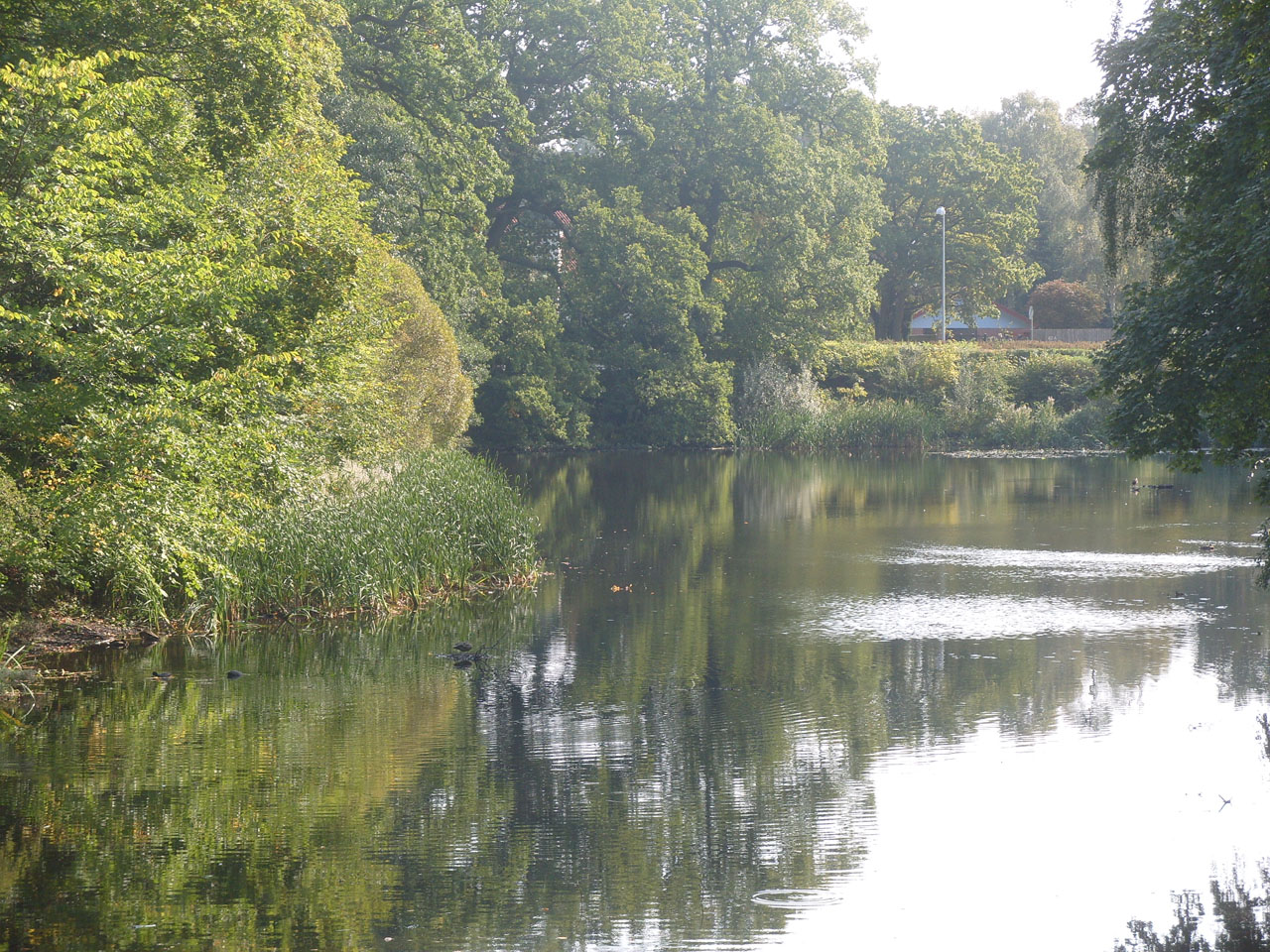 The farm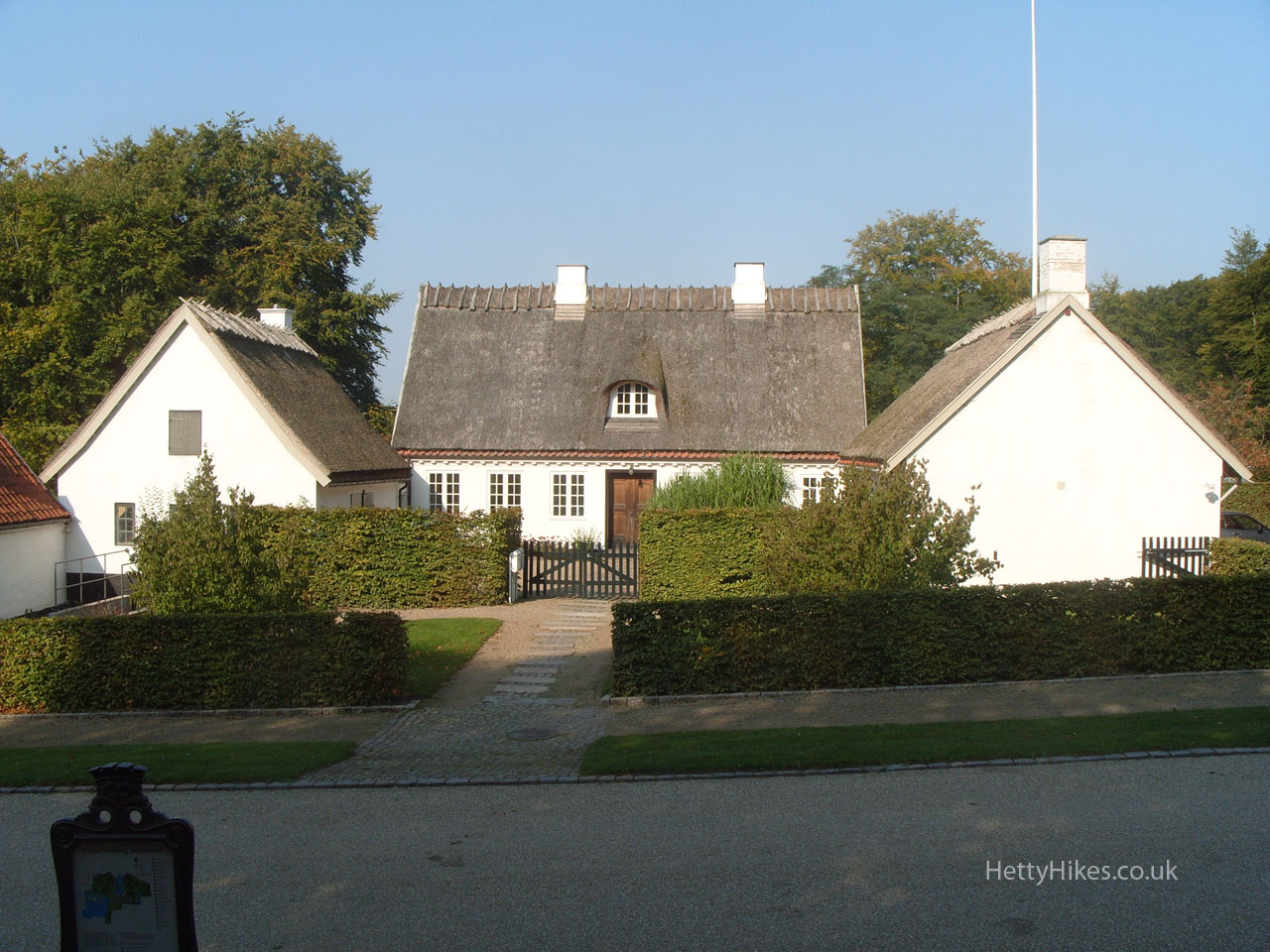 The Palace Garden was laid out as a romantic landscaped garden.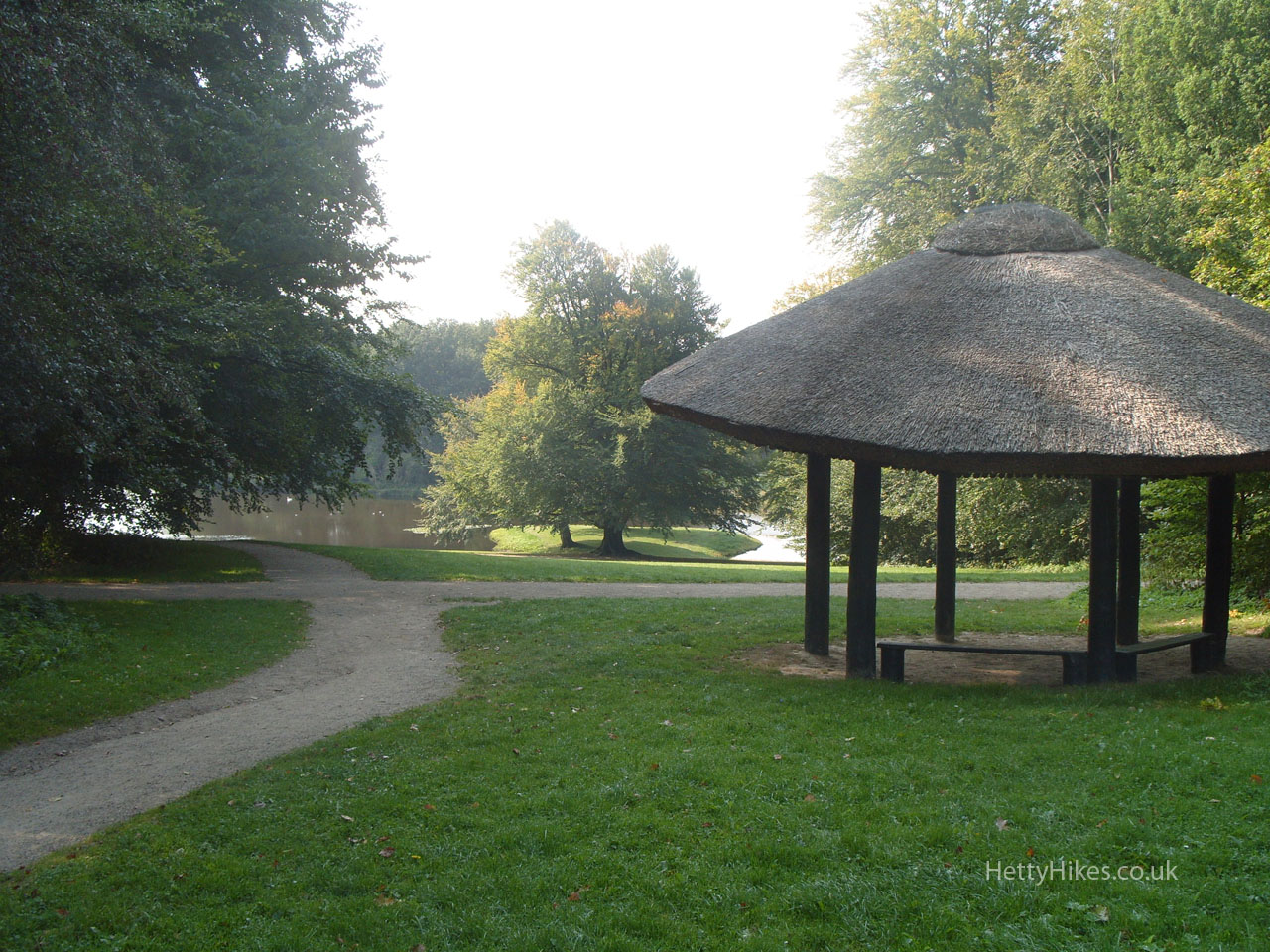 with more lakes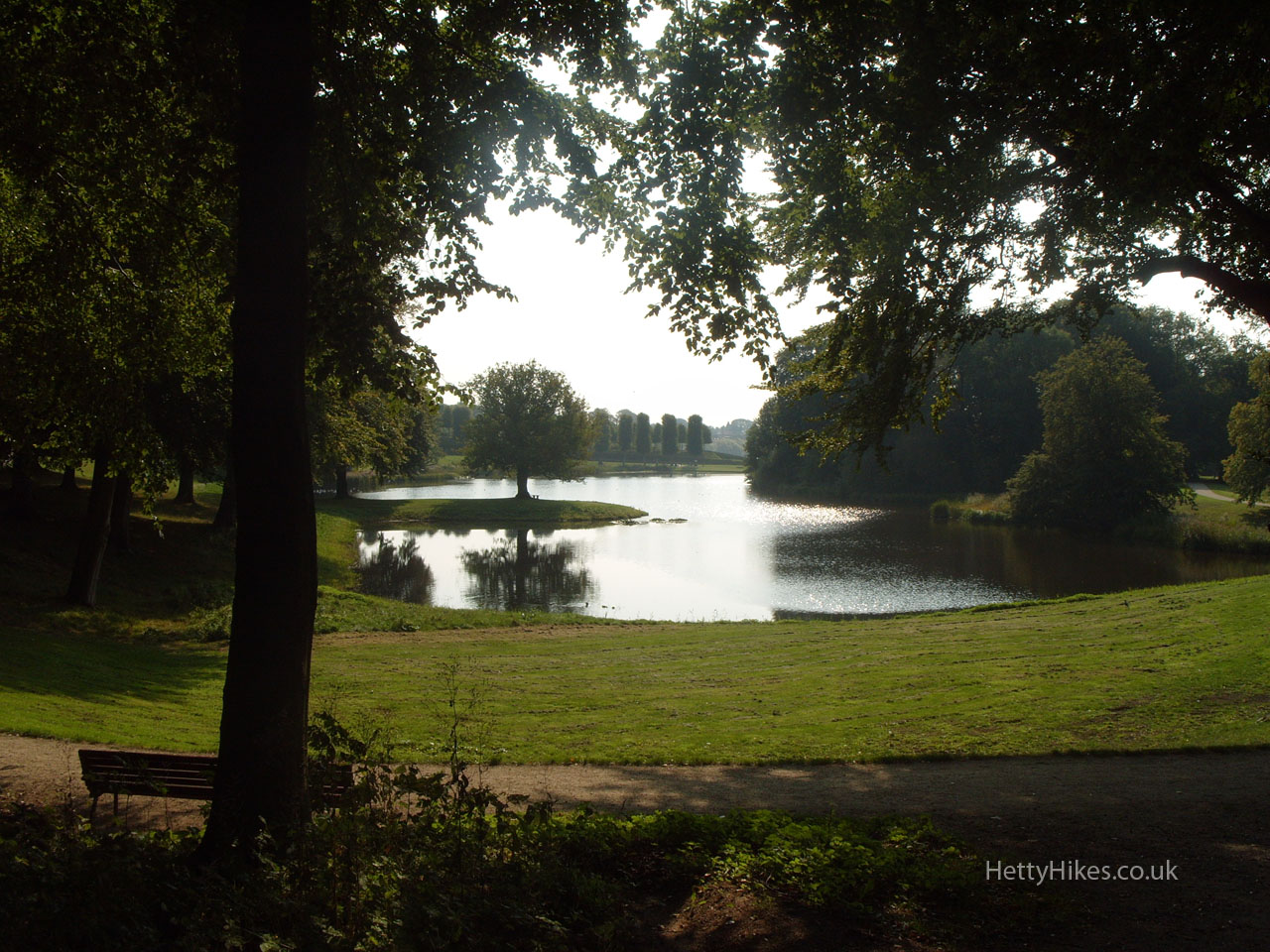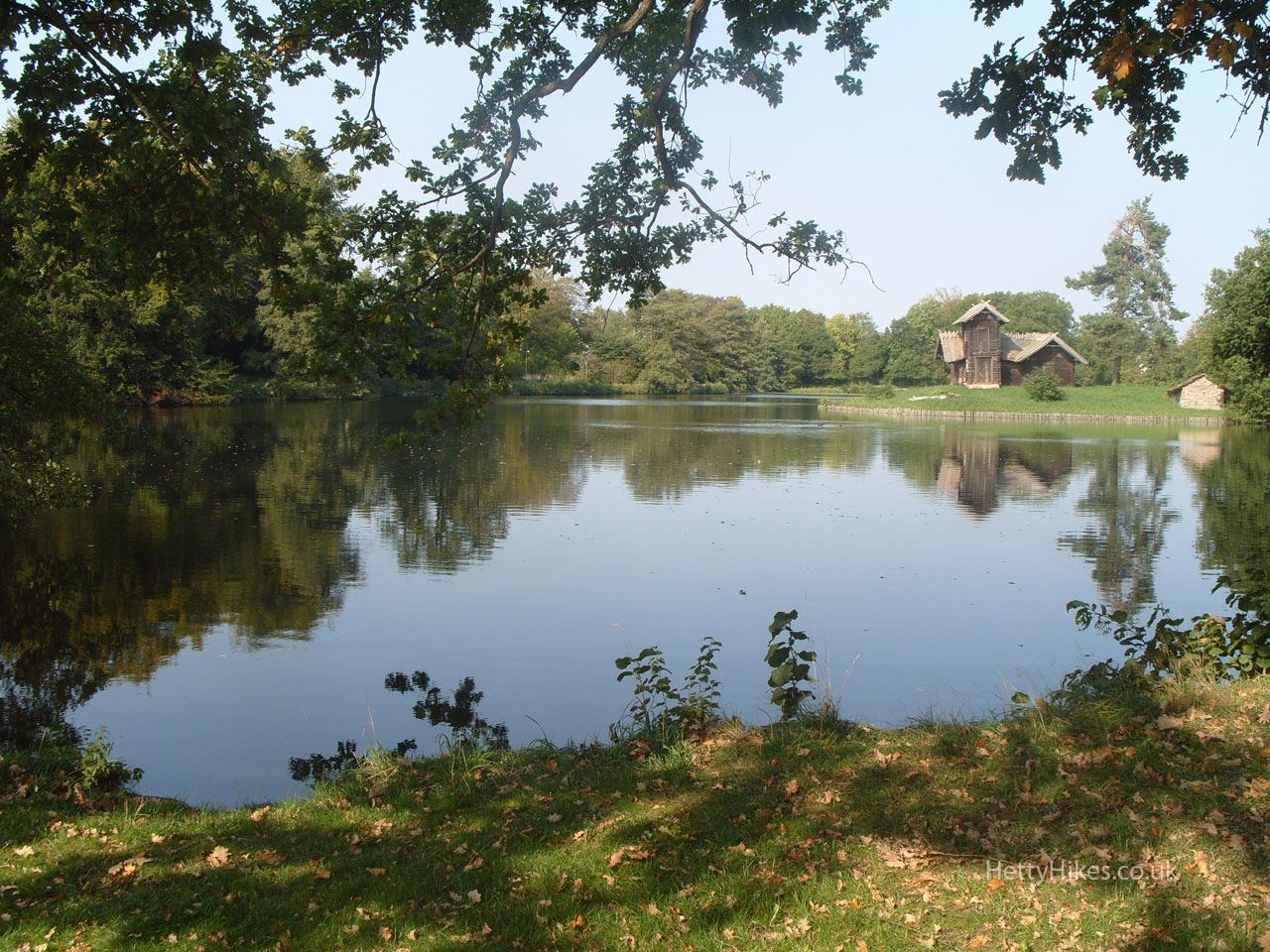 King Frederik 2's Bath House Palace (Badstueslot)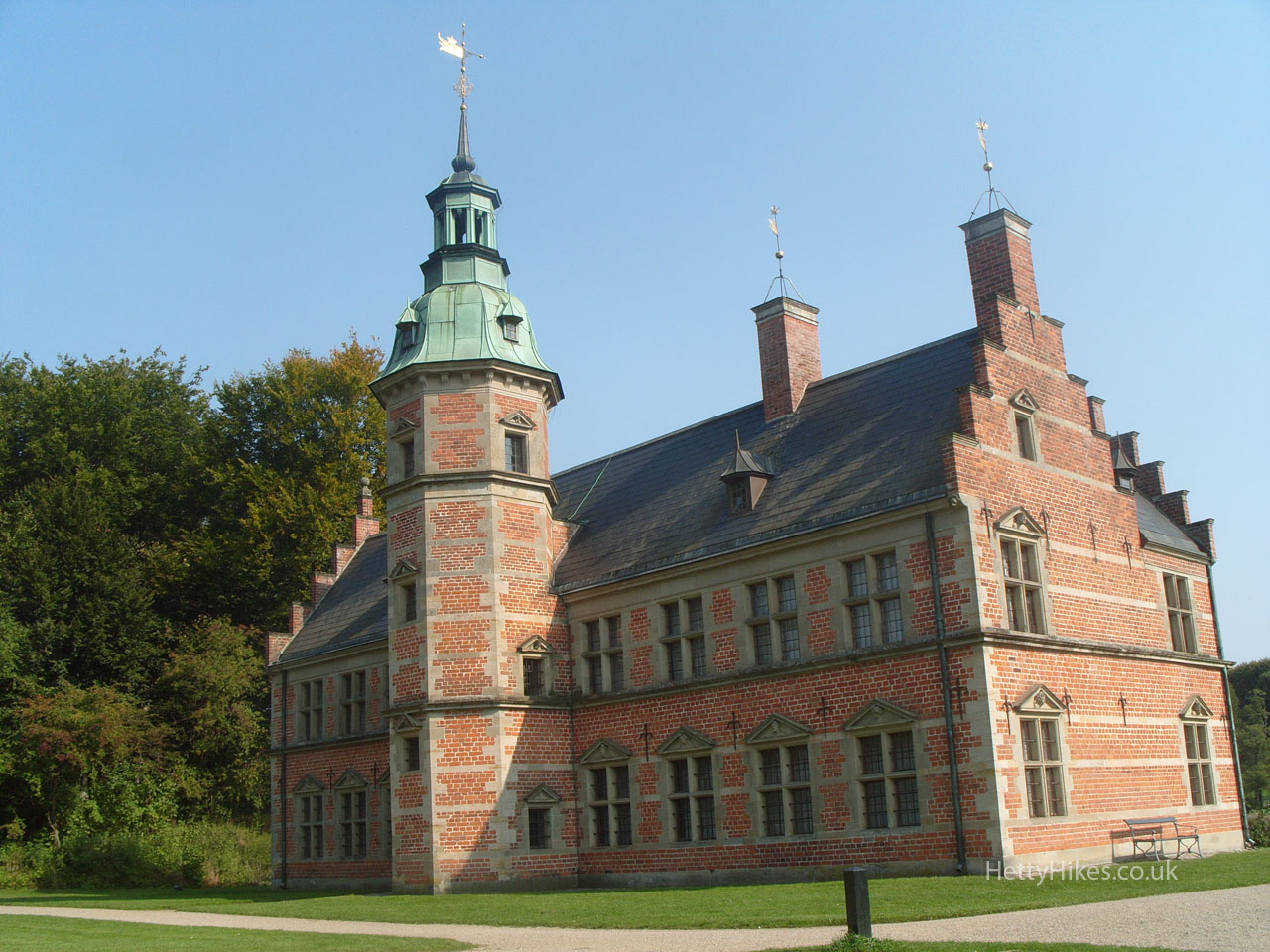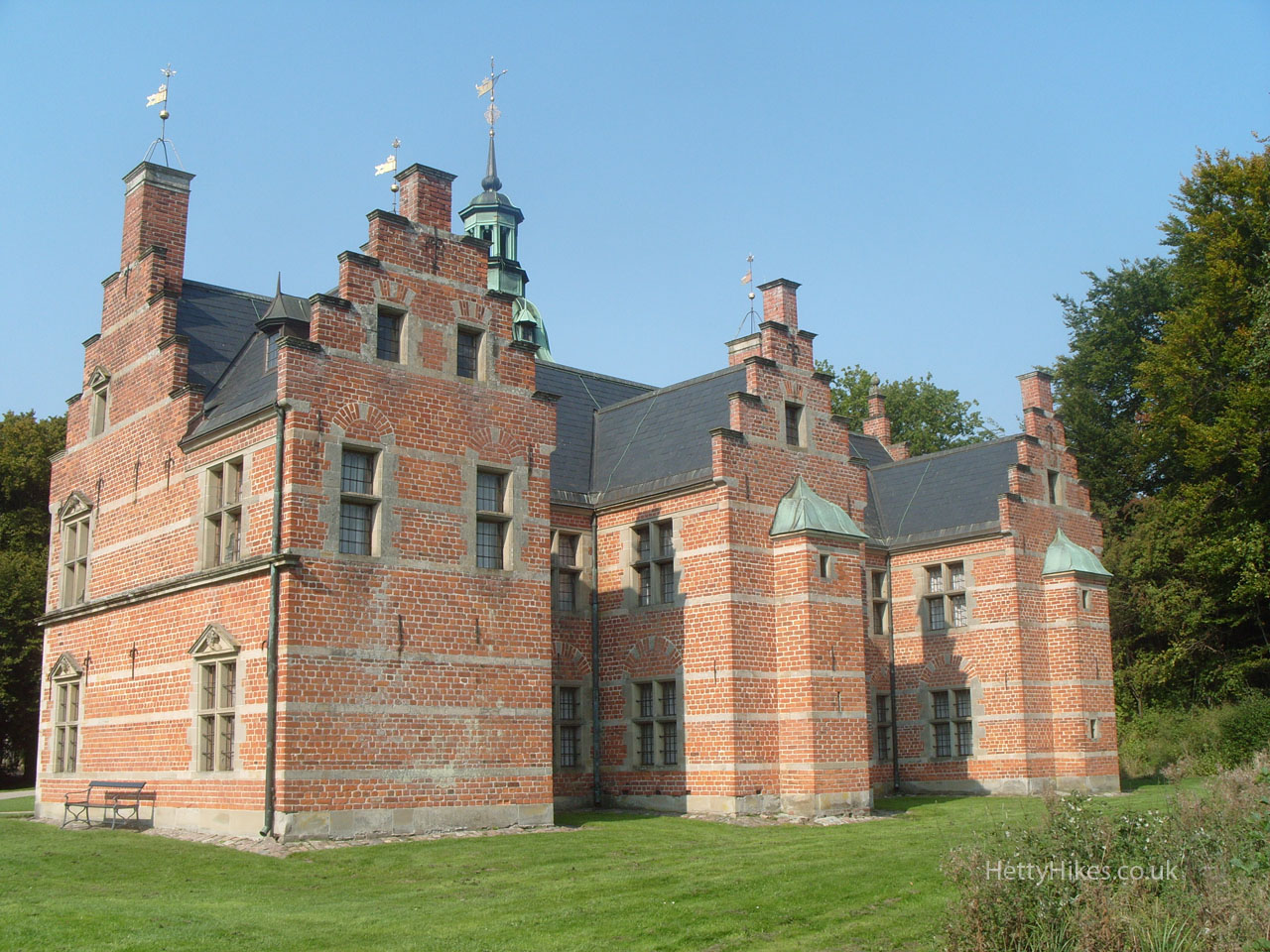 The we went back to the palace, where The Neptune Fountain, 1617, was working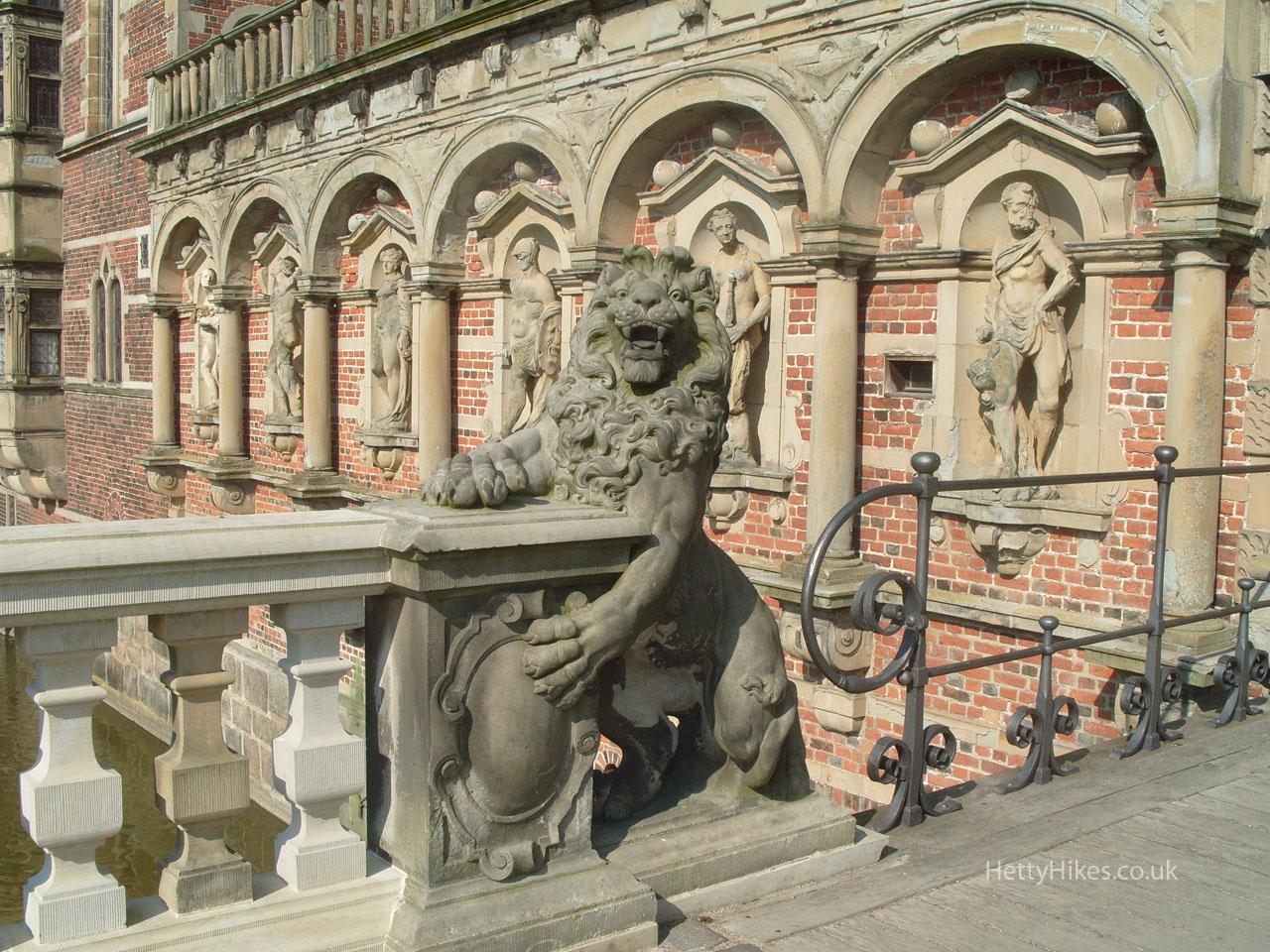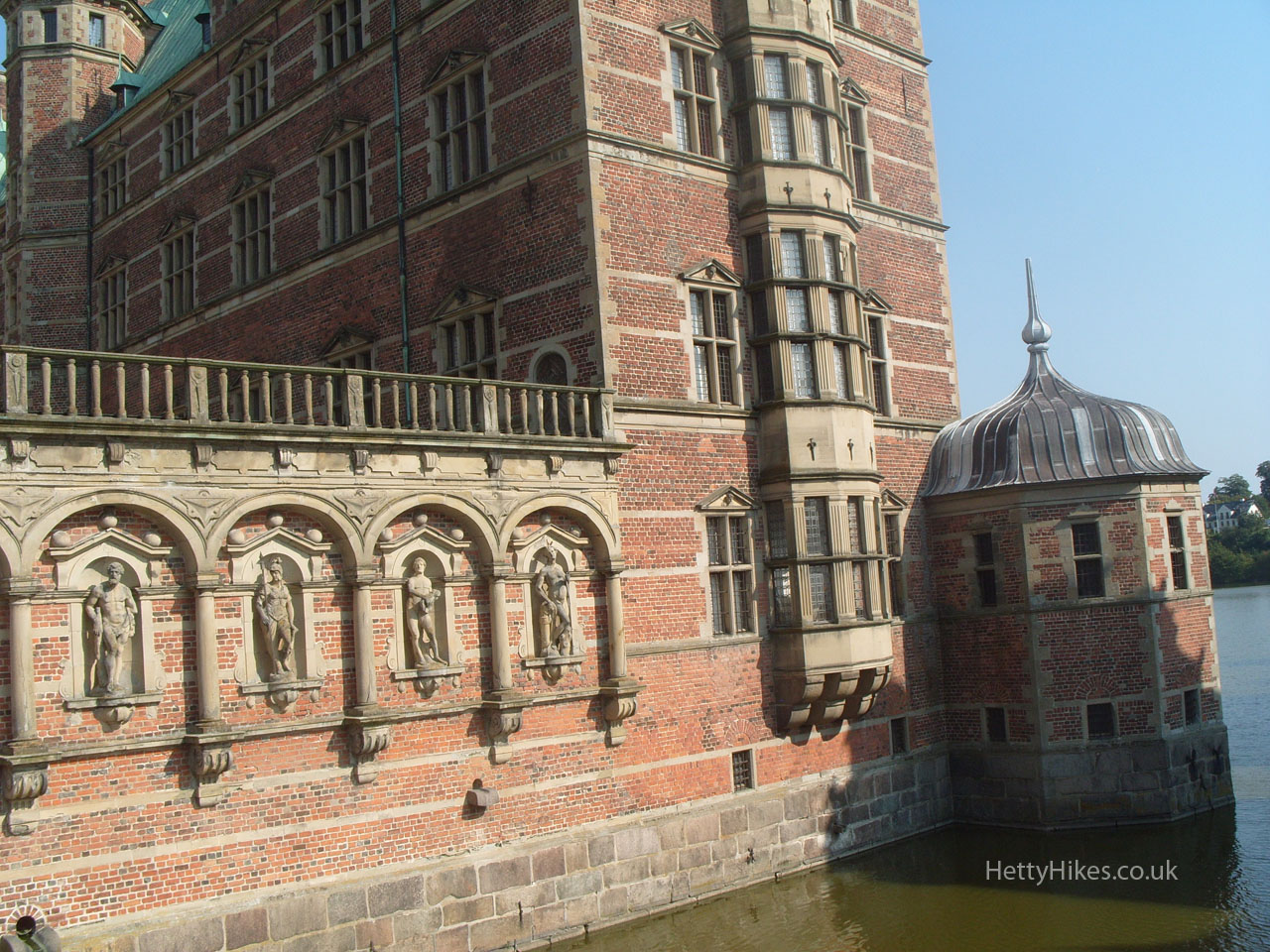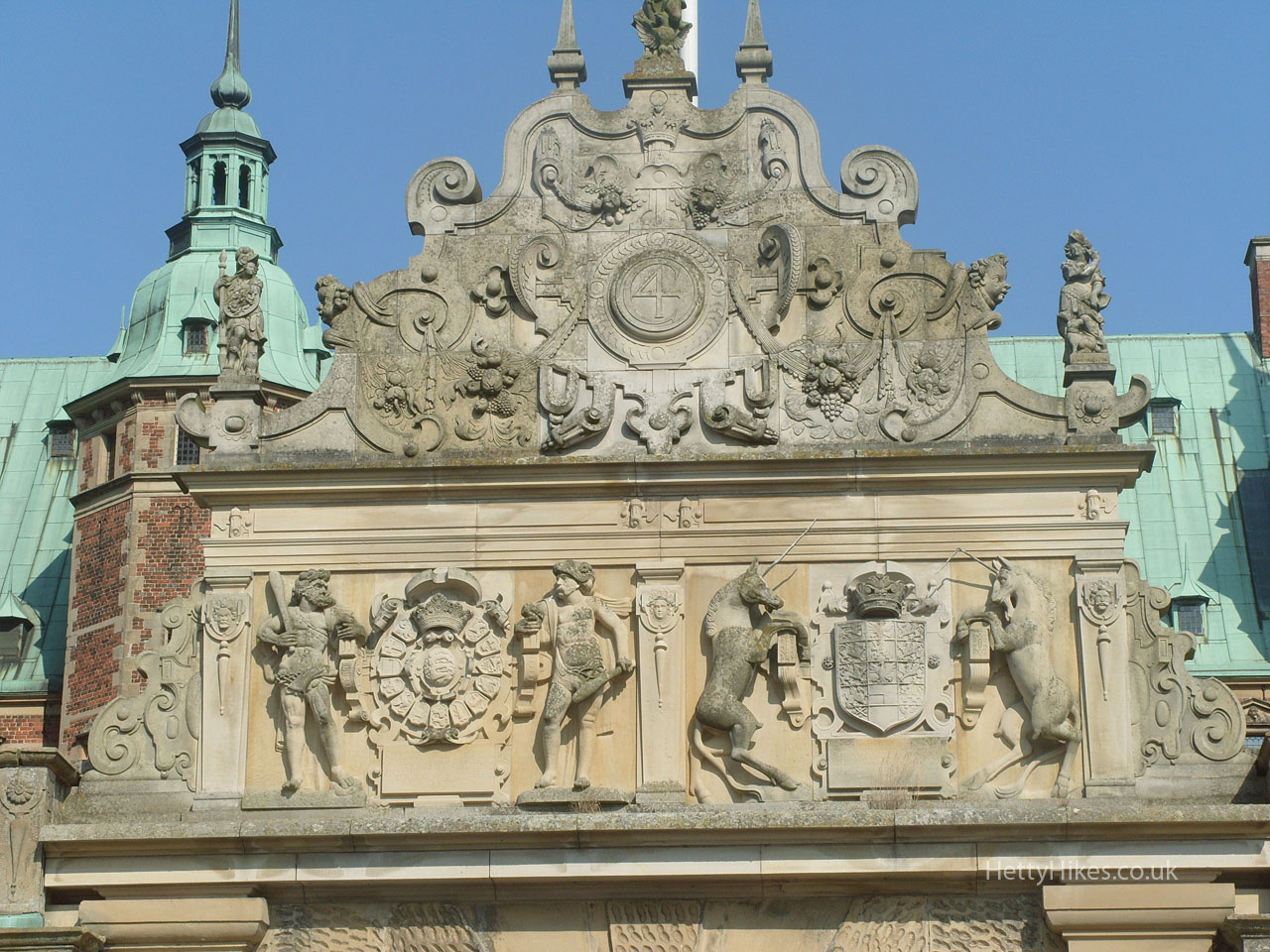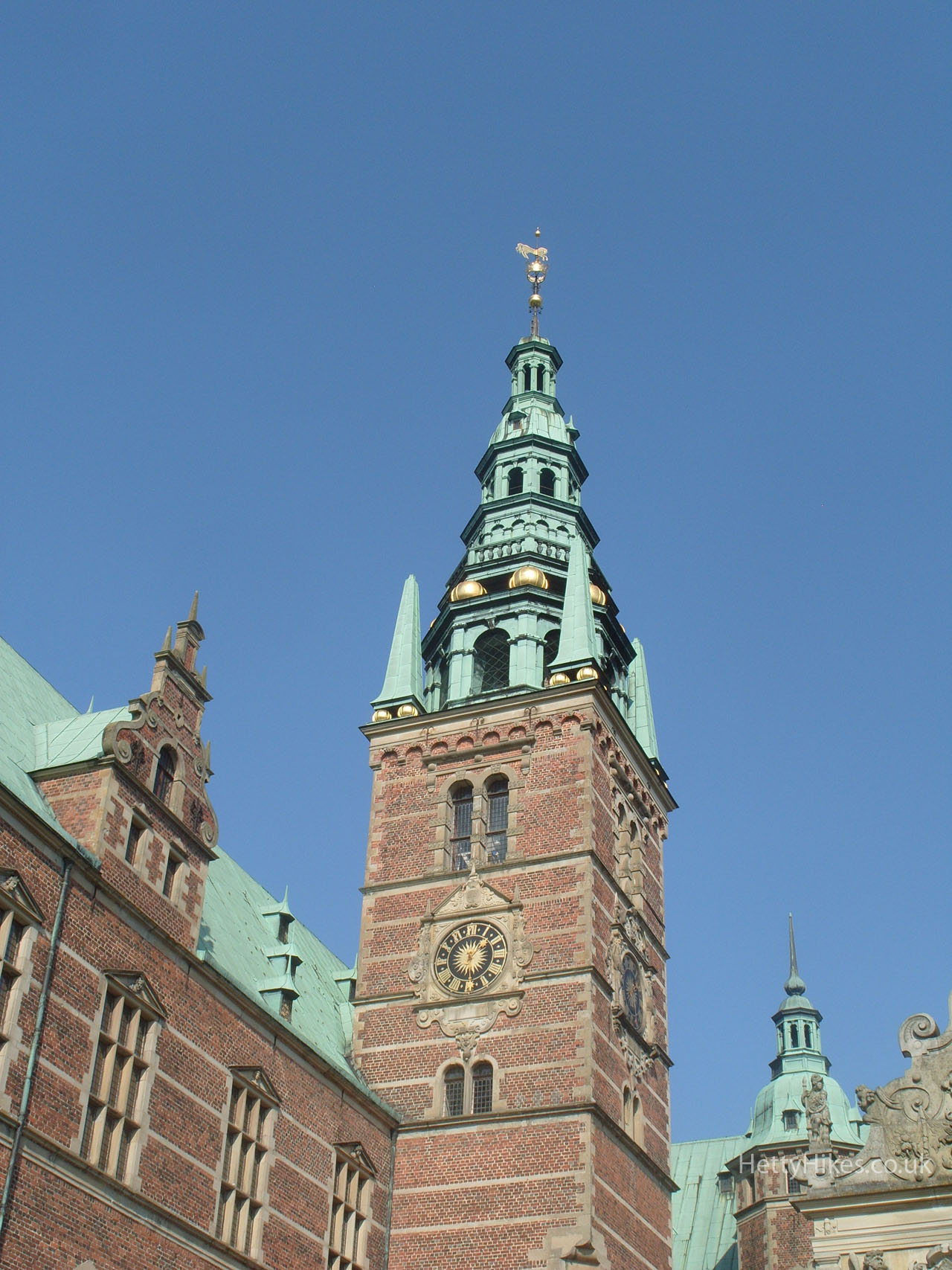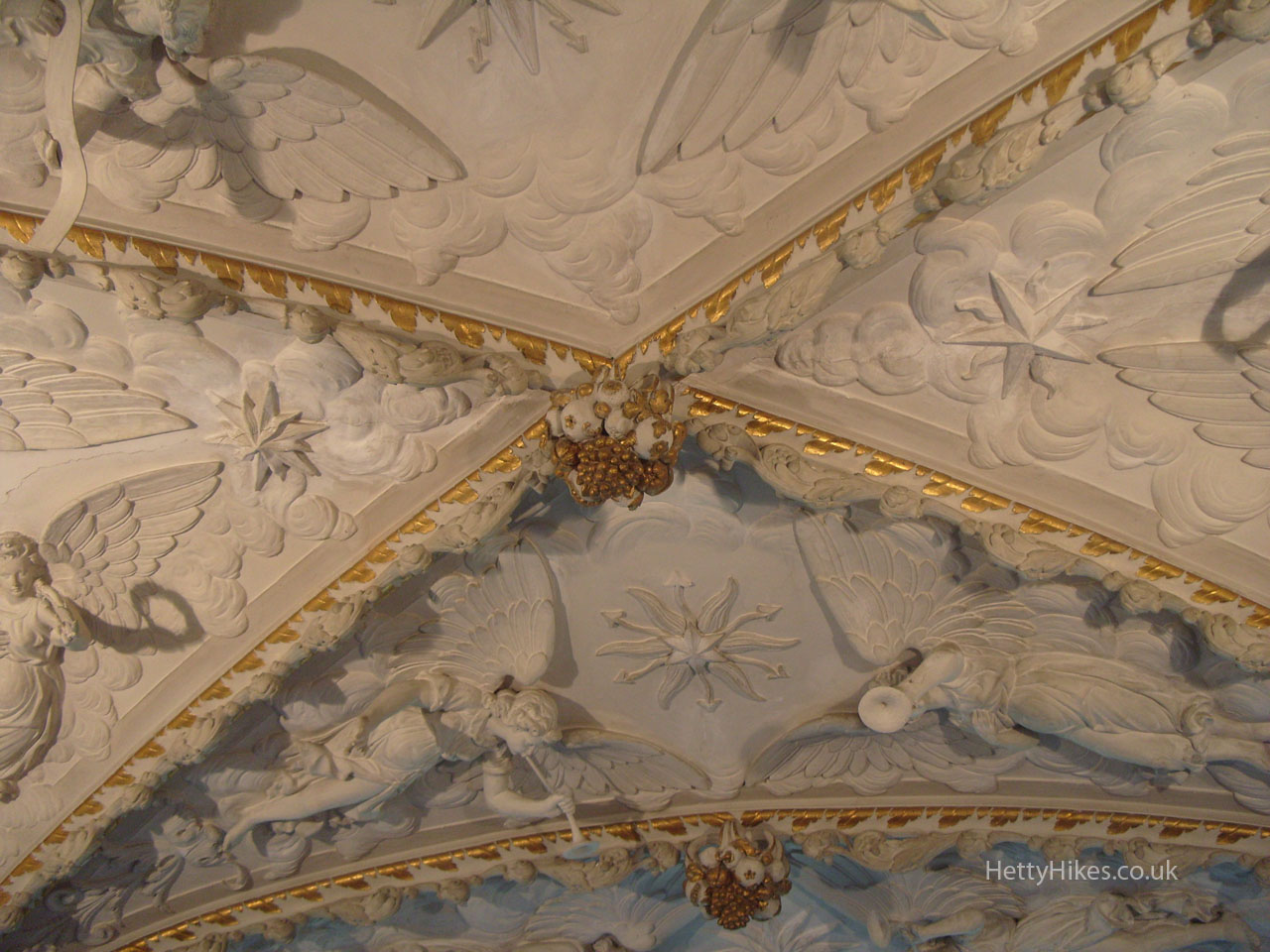 The knight's room – was a dining room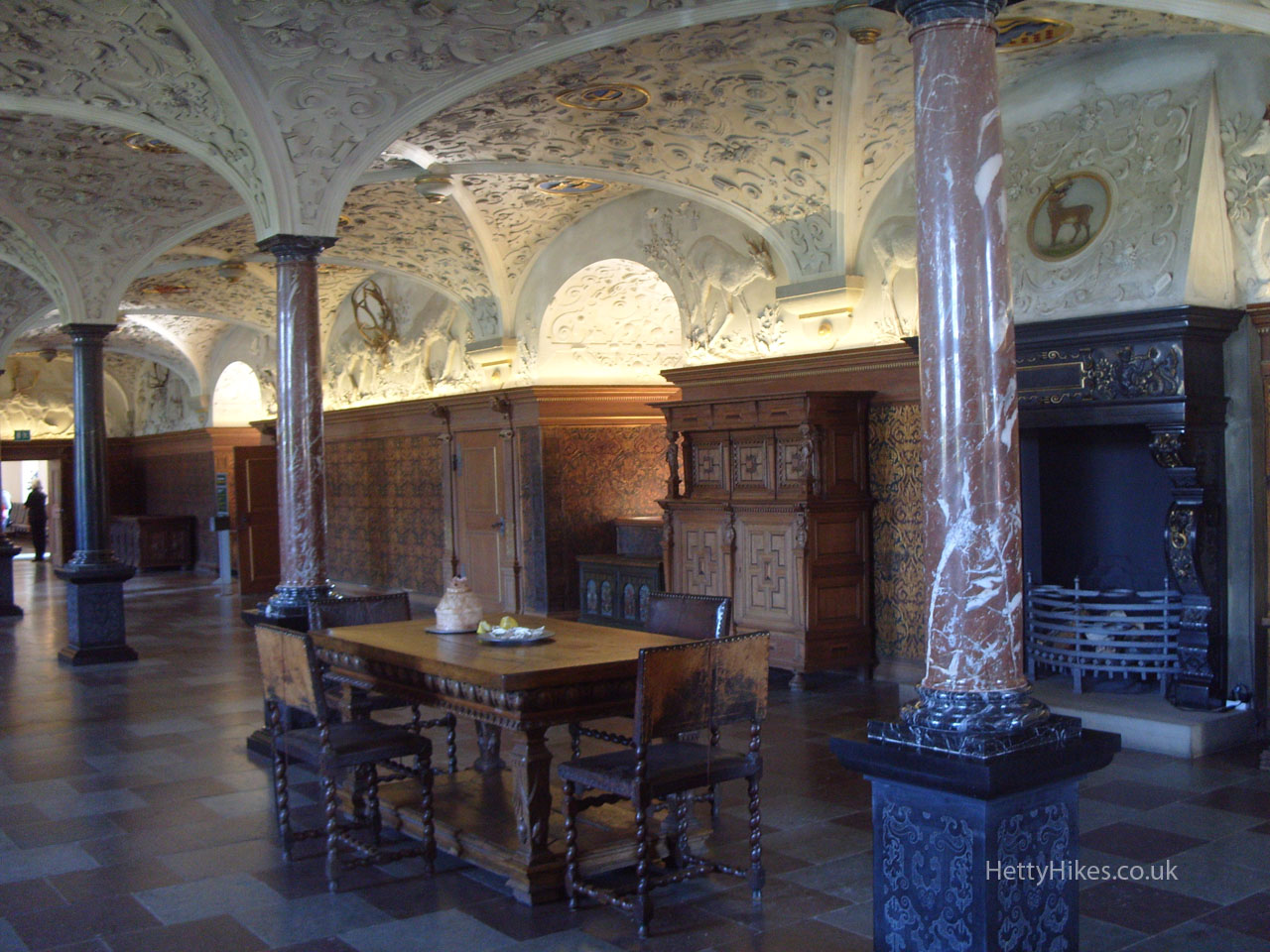 The palace chapel survived when the rest of the palace burnt down in 1859 and today it stands as in Christian 4's time.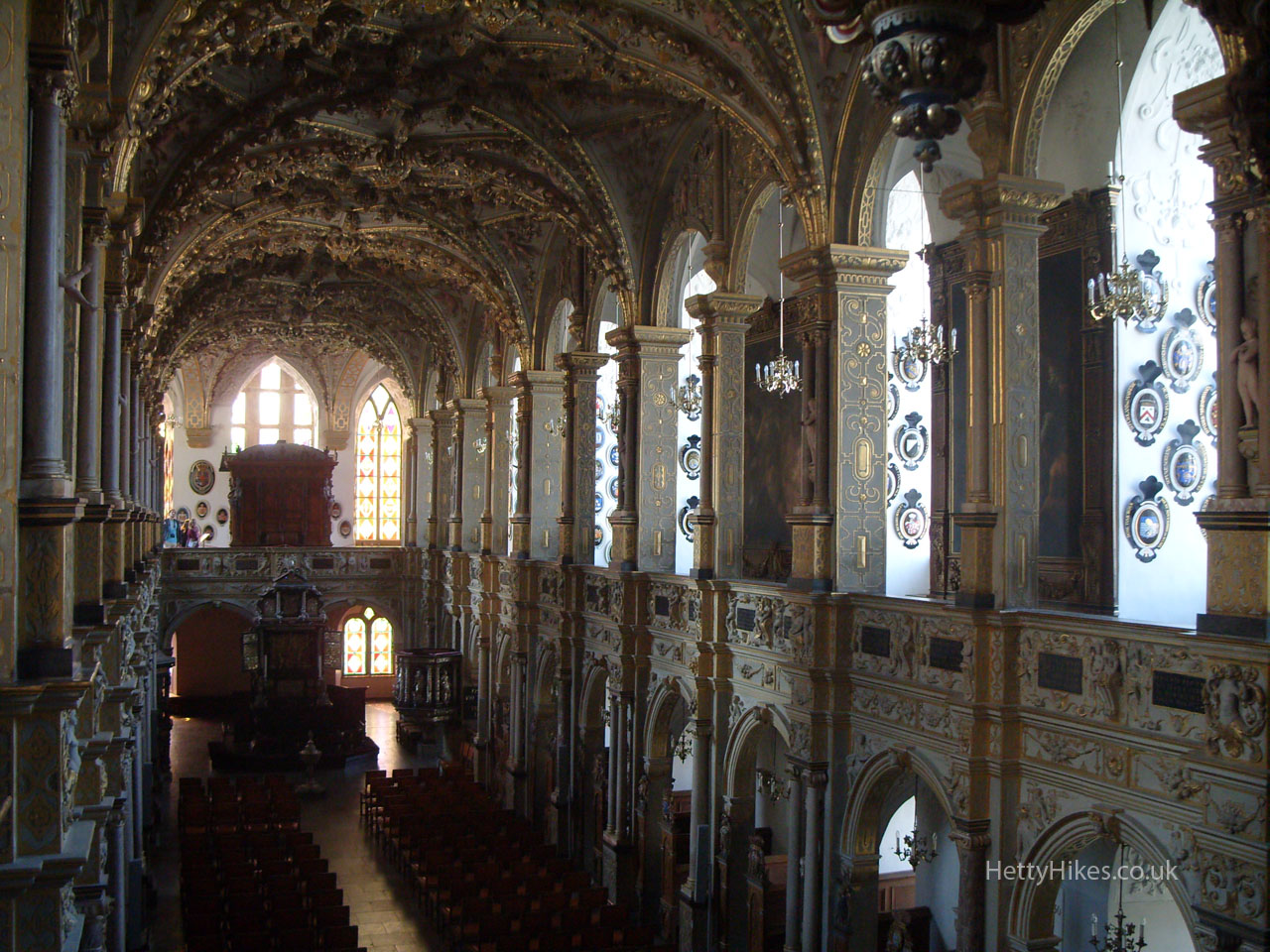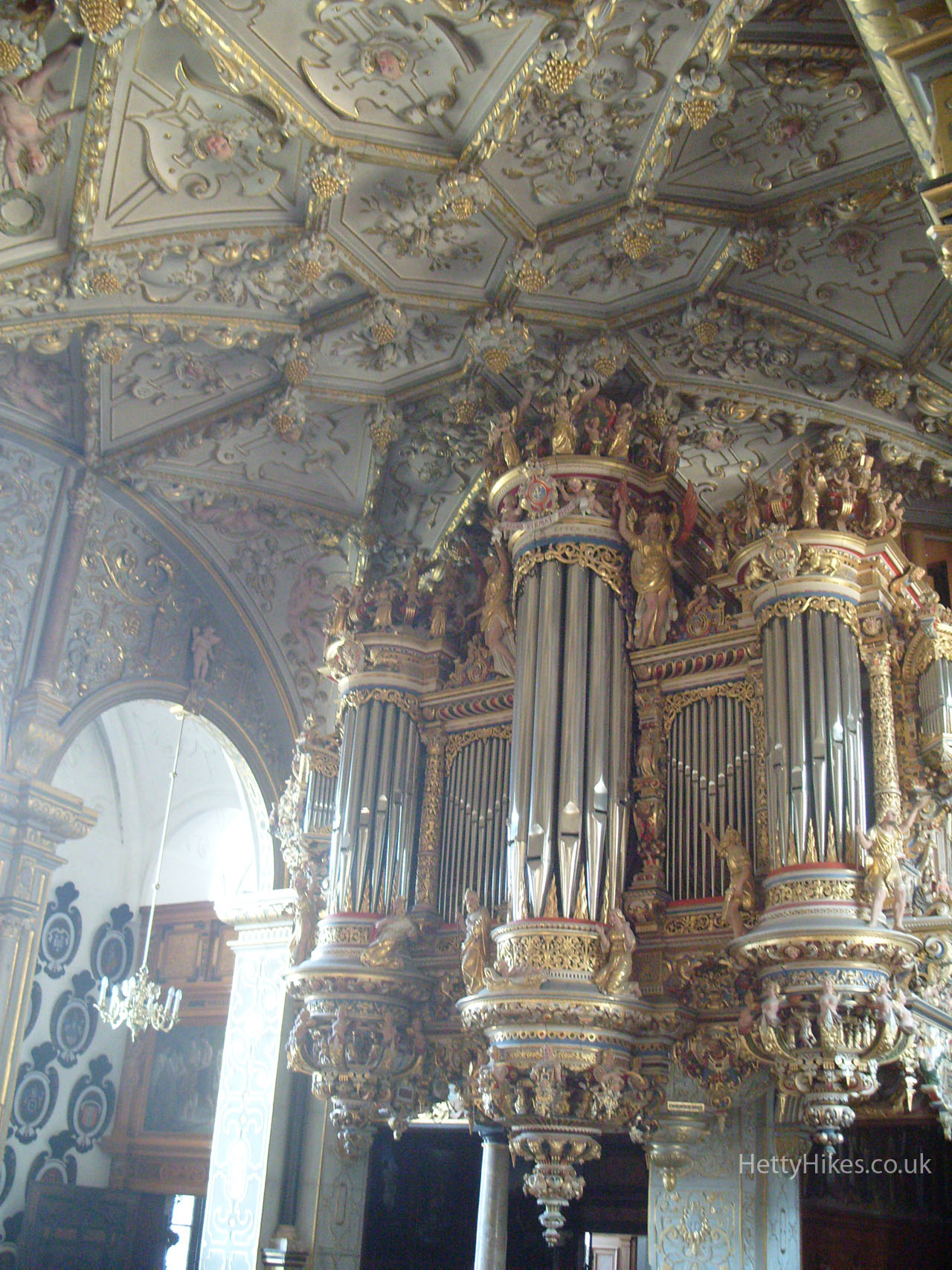 It is the National Museum and full of paintings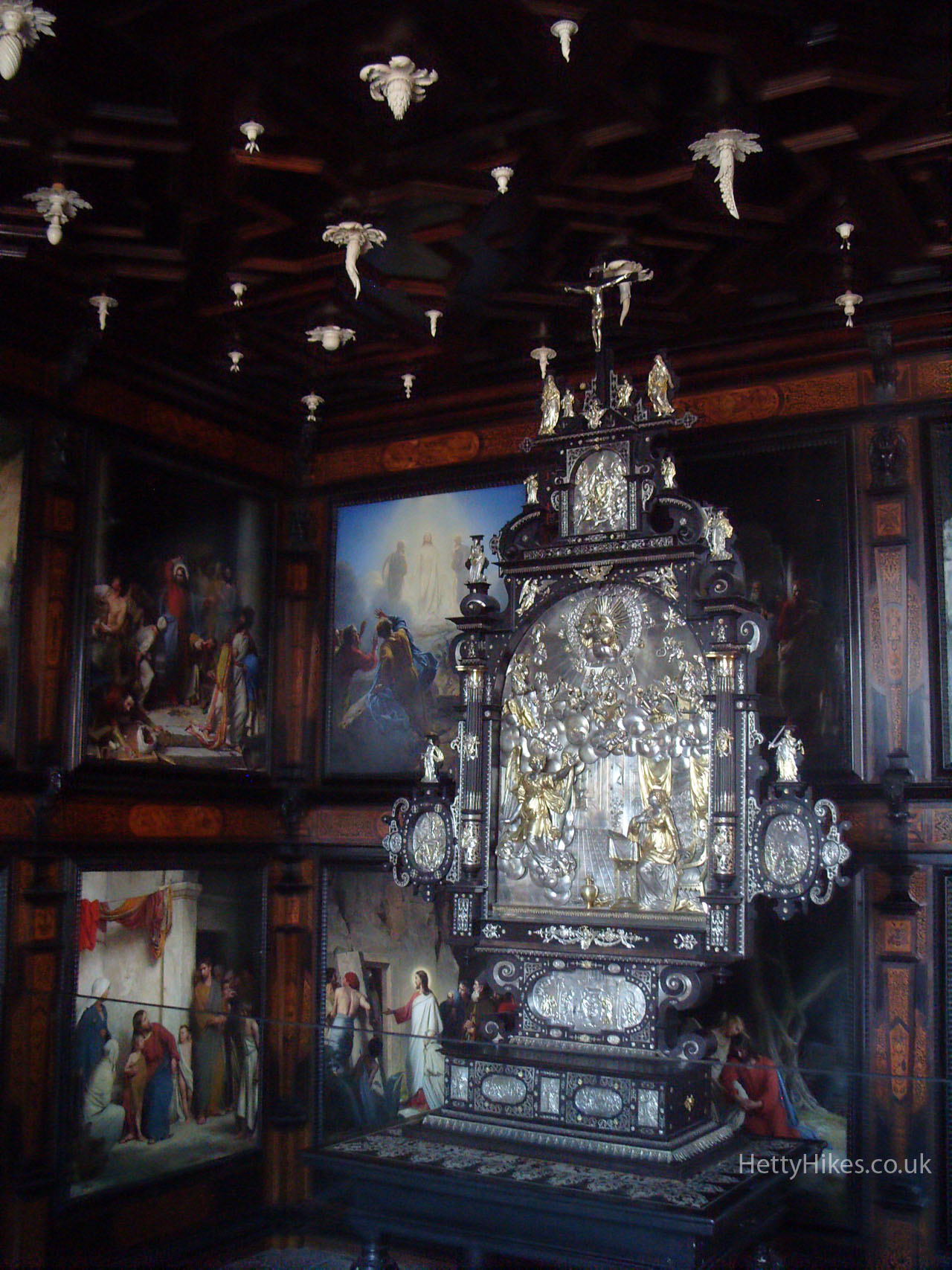 The ceilings are amazing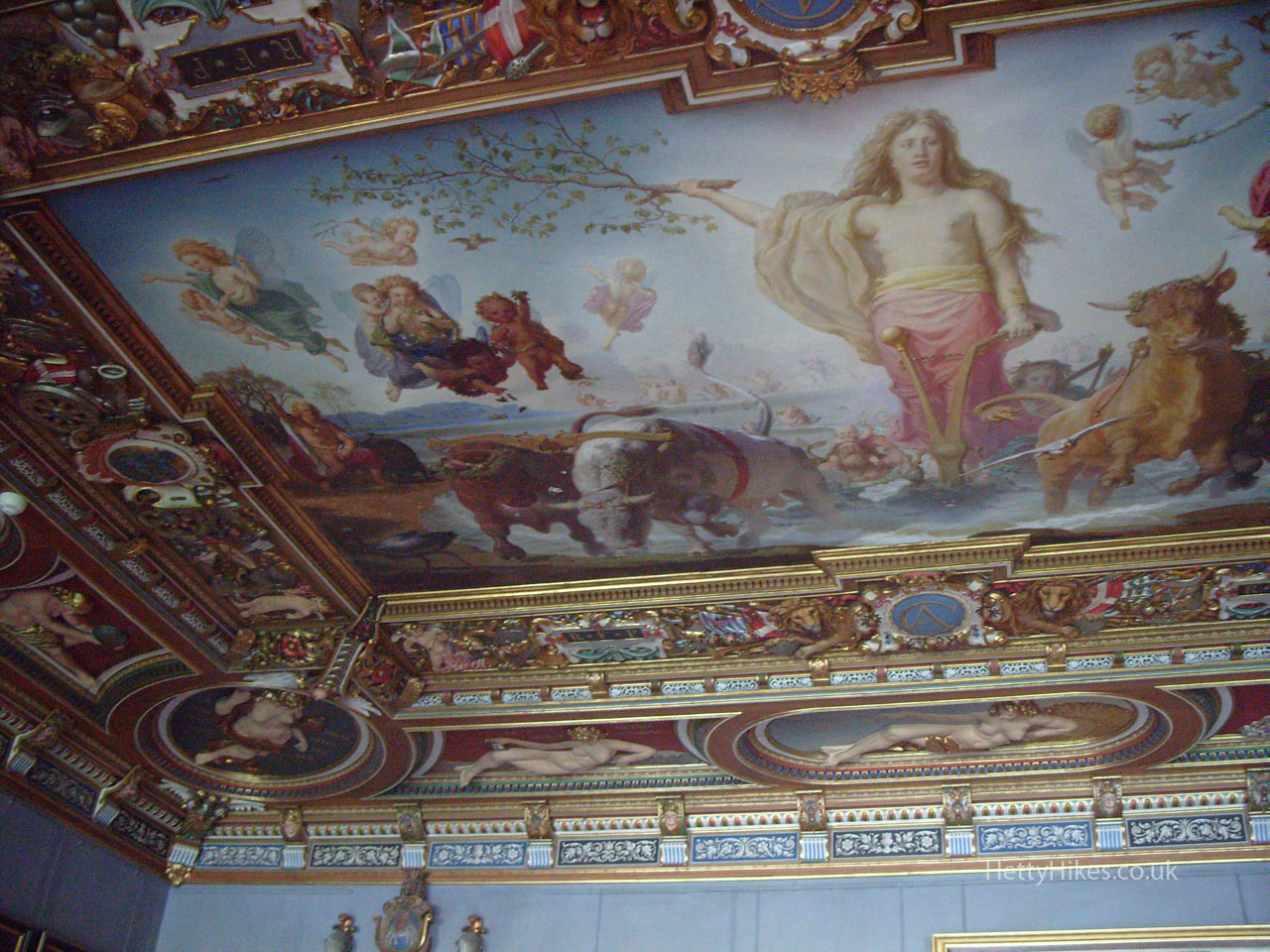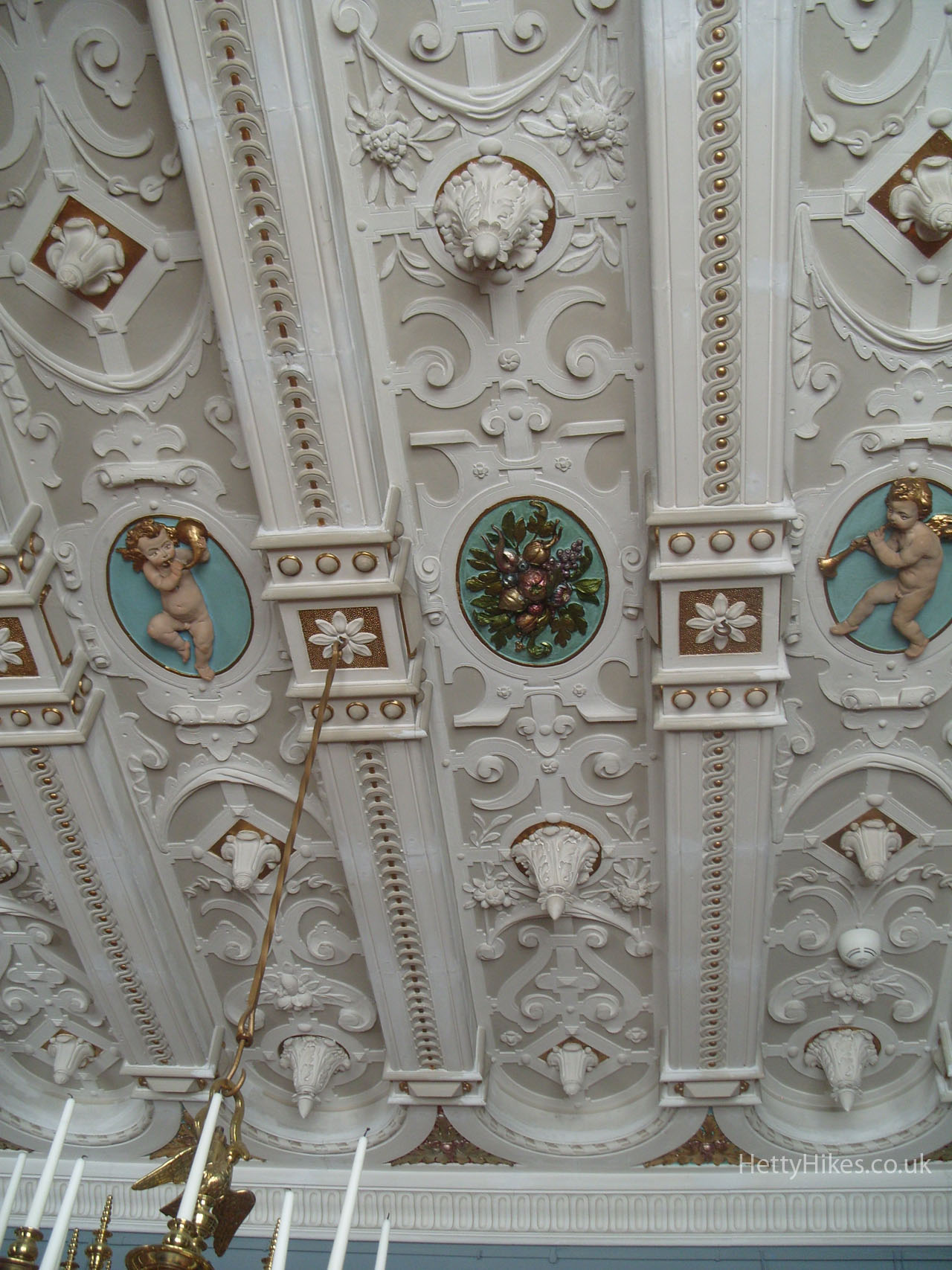 The Great Hall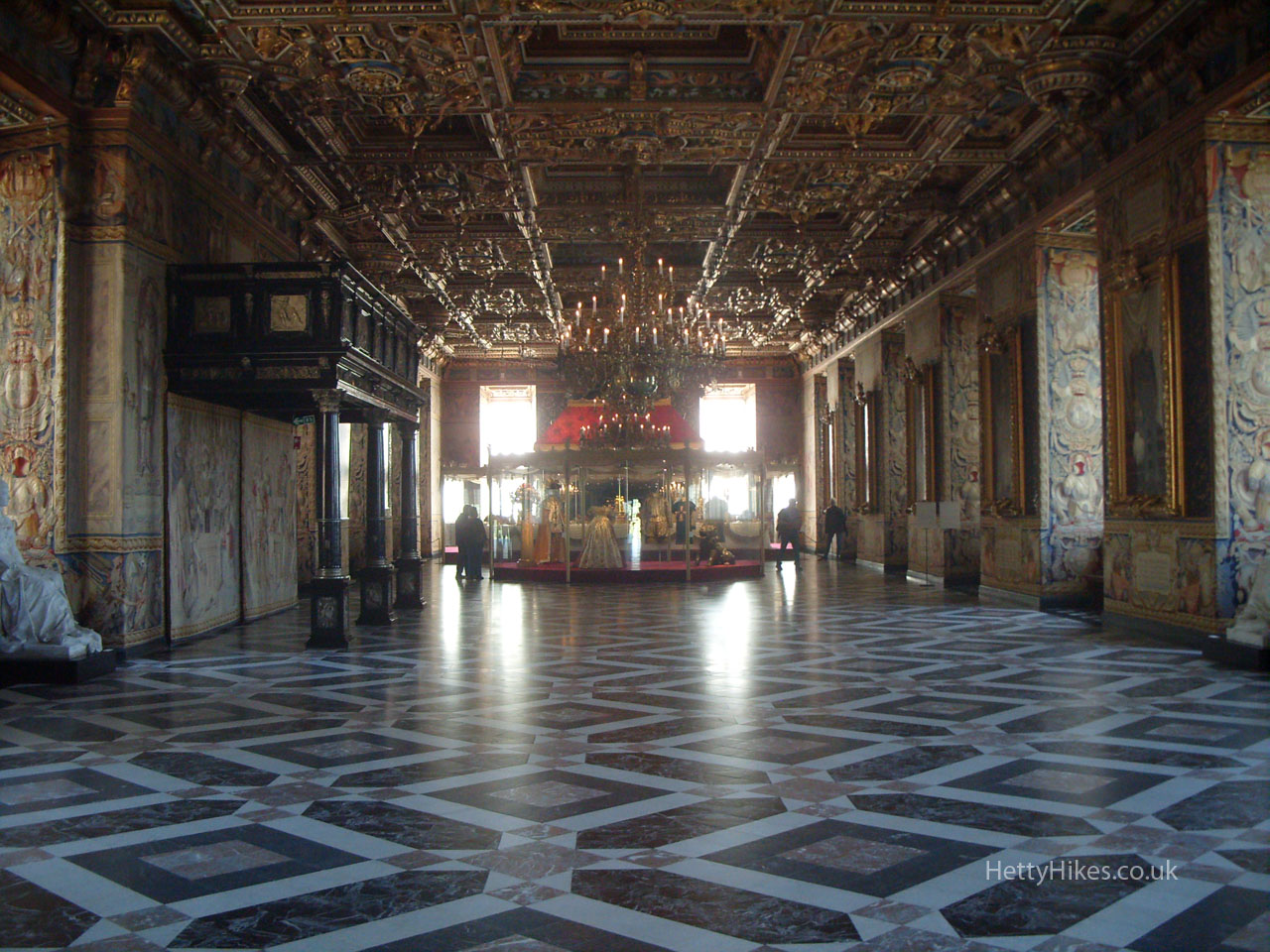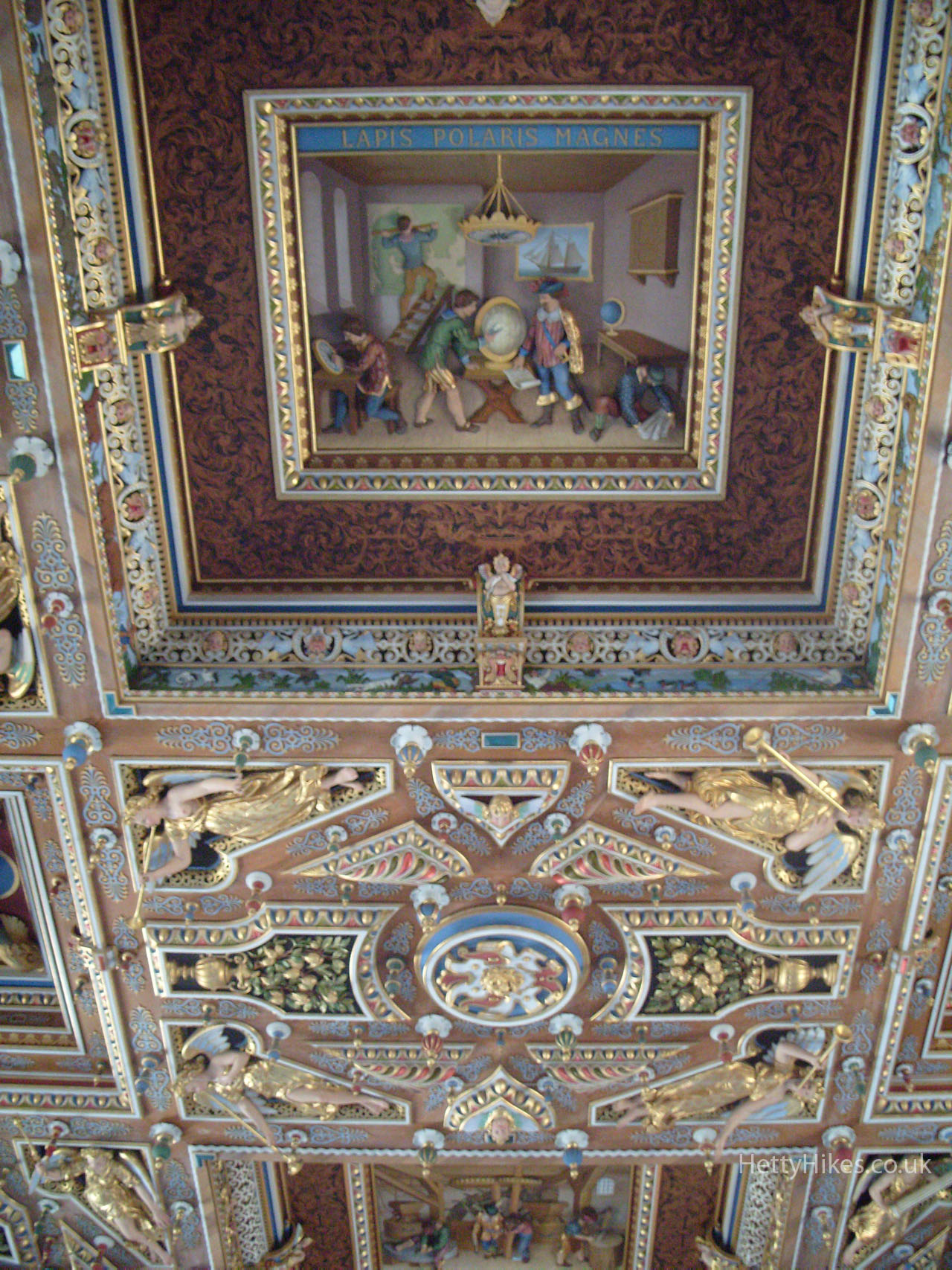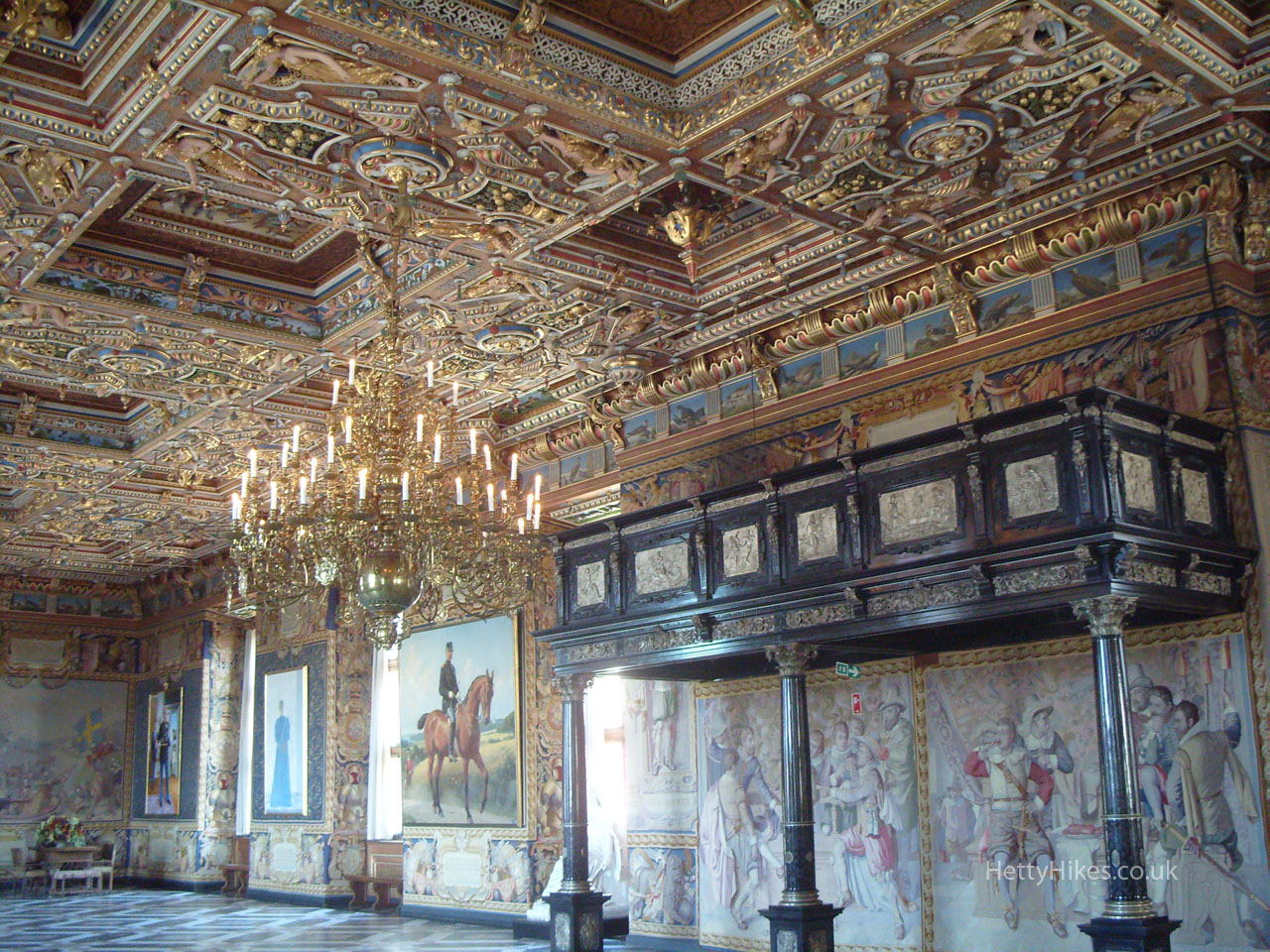 Each room had a different pattern on the floor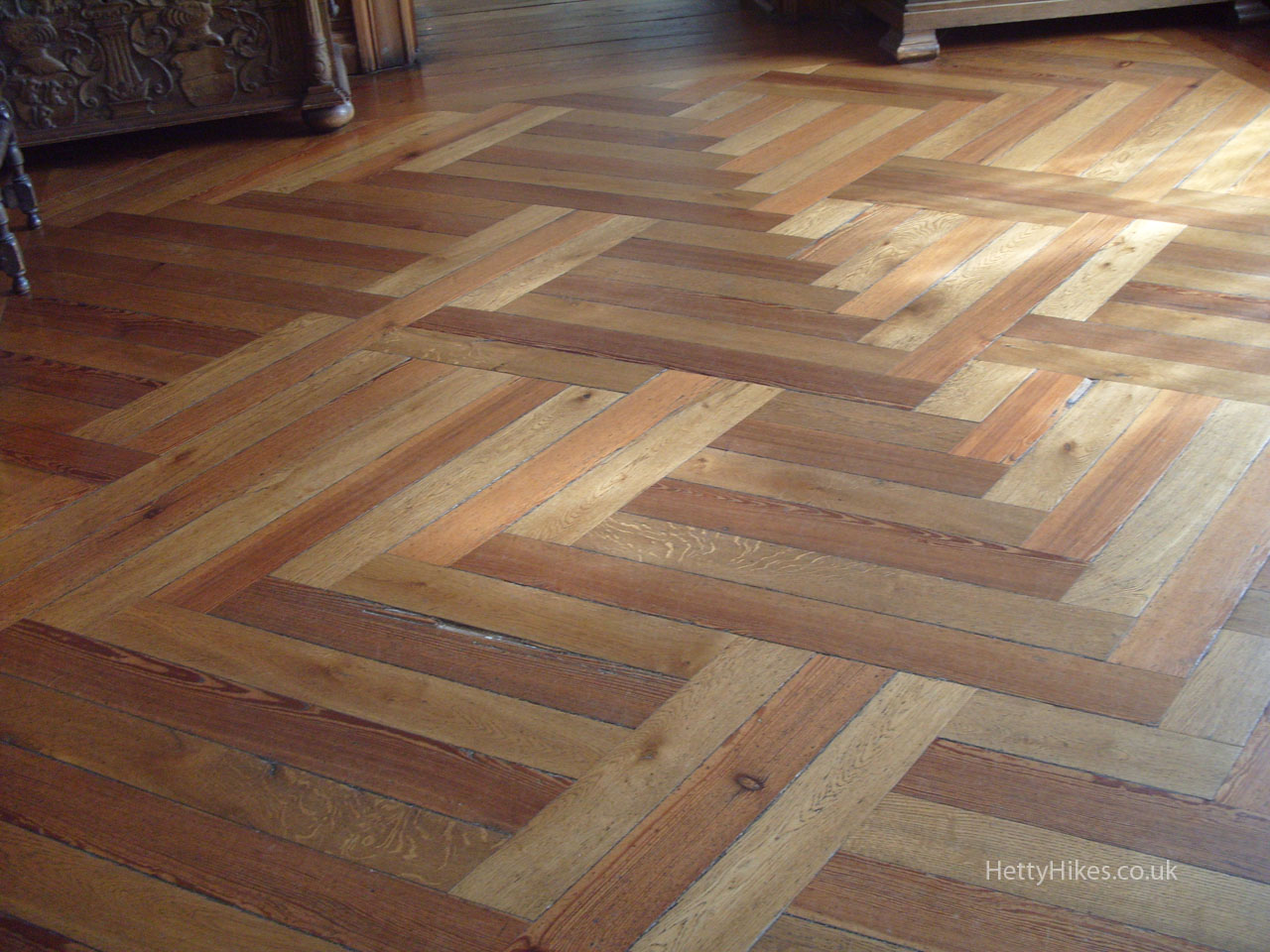 The baroque garden from the palace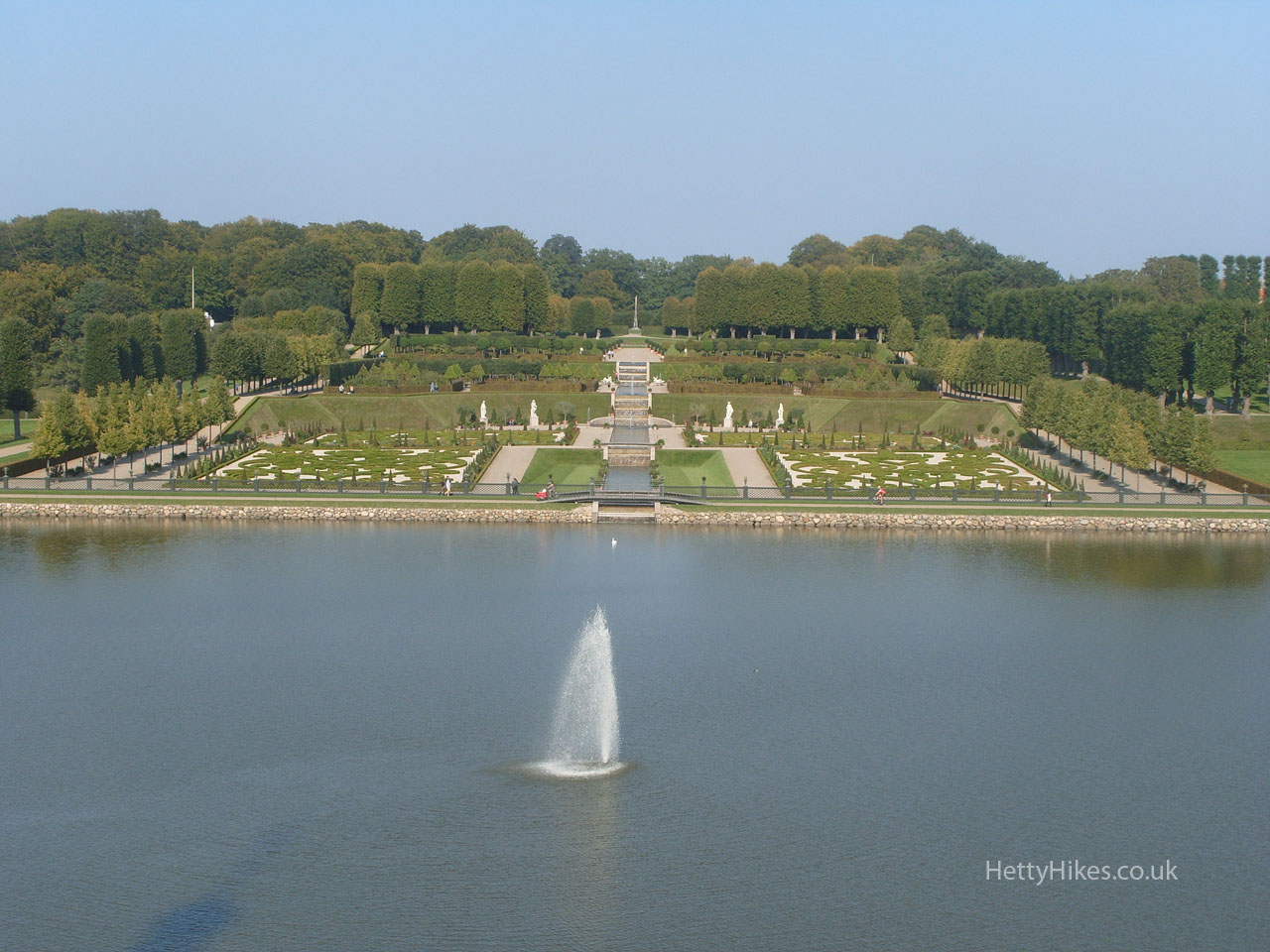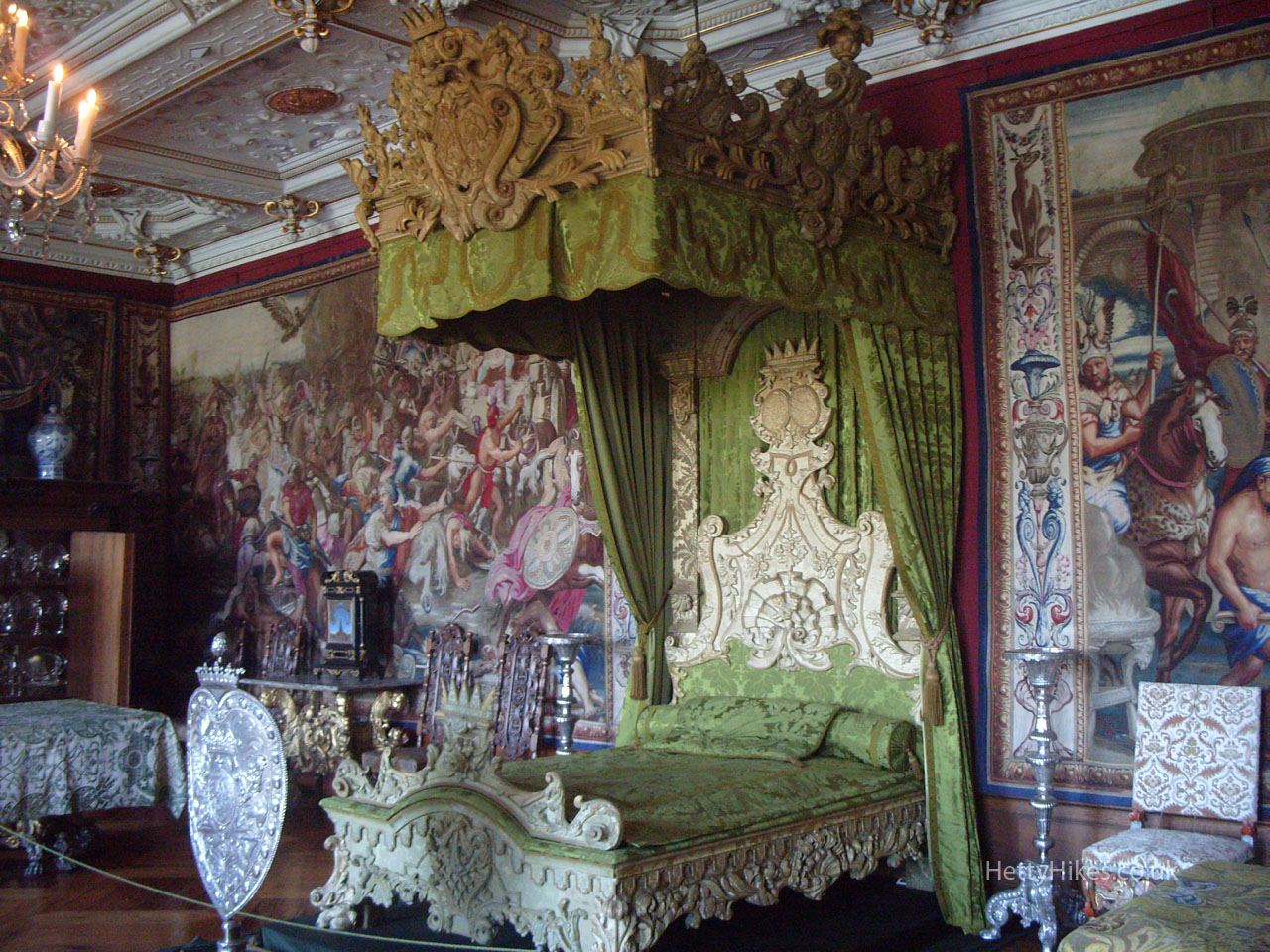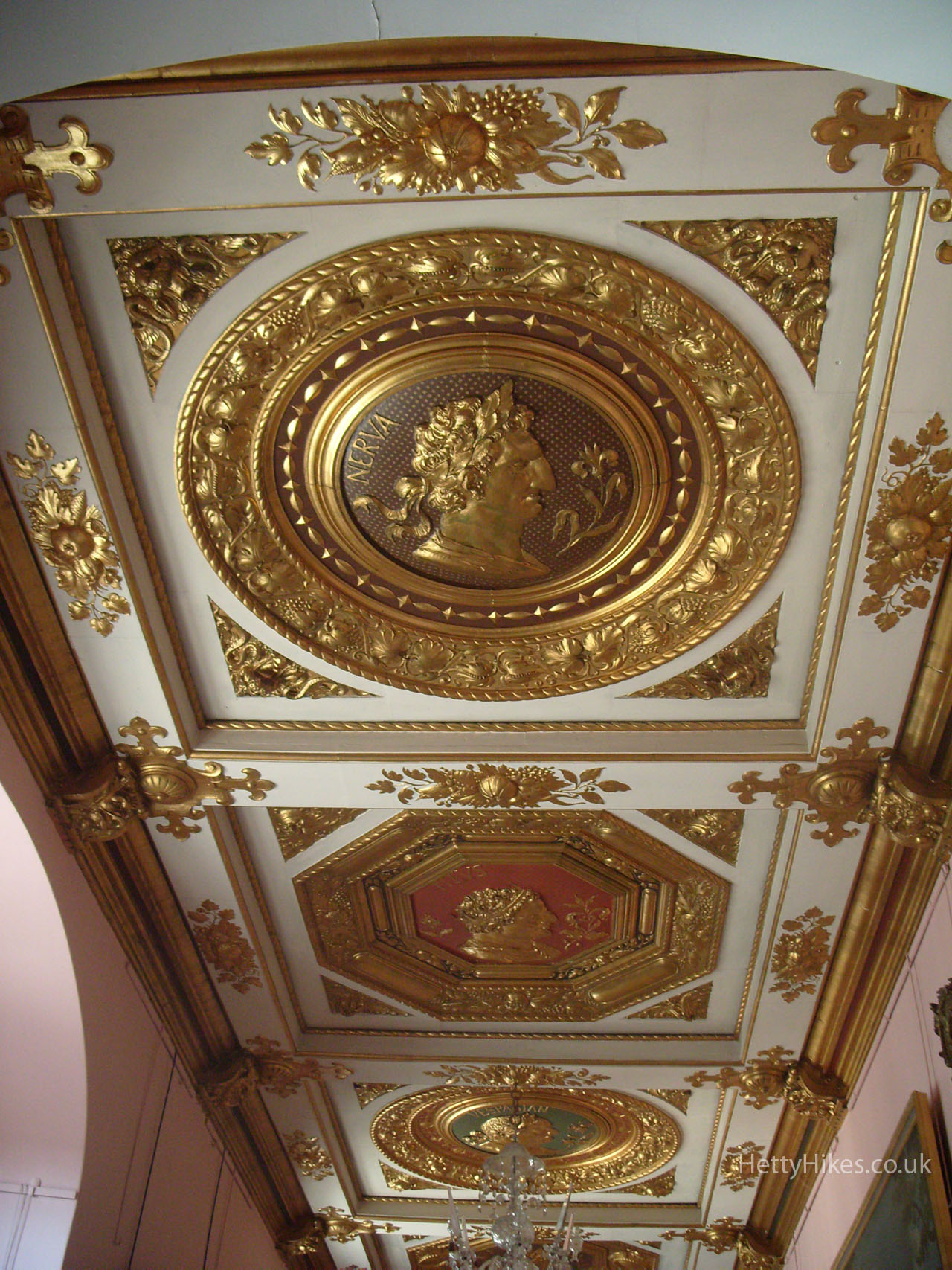 We walked back to the station and had a lovely view of the palace on the islands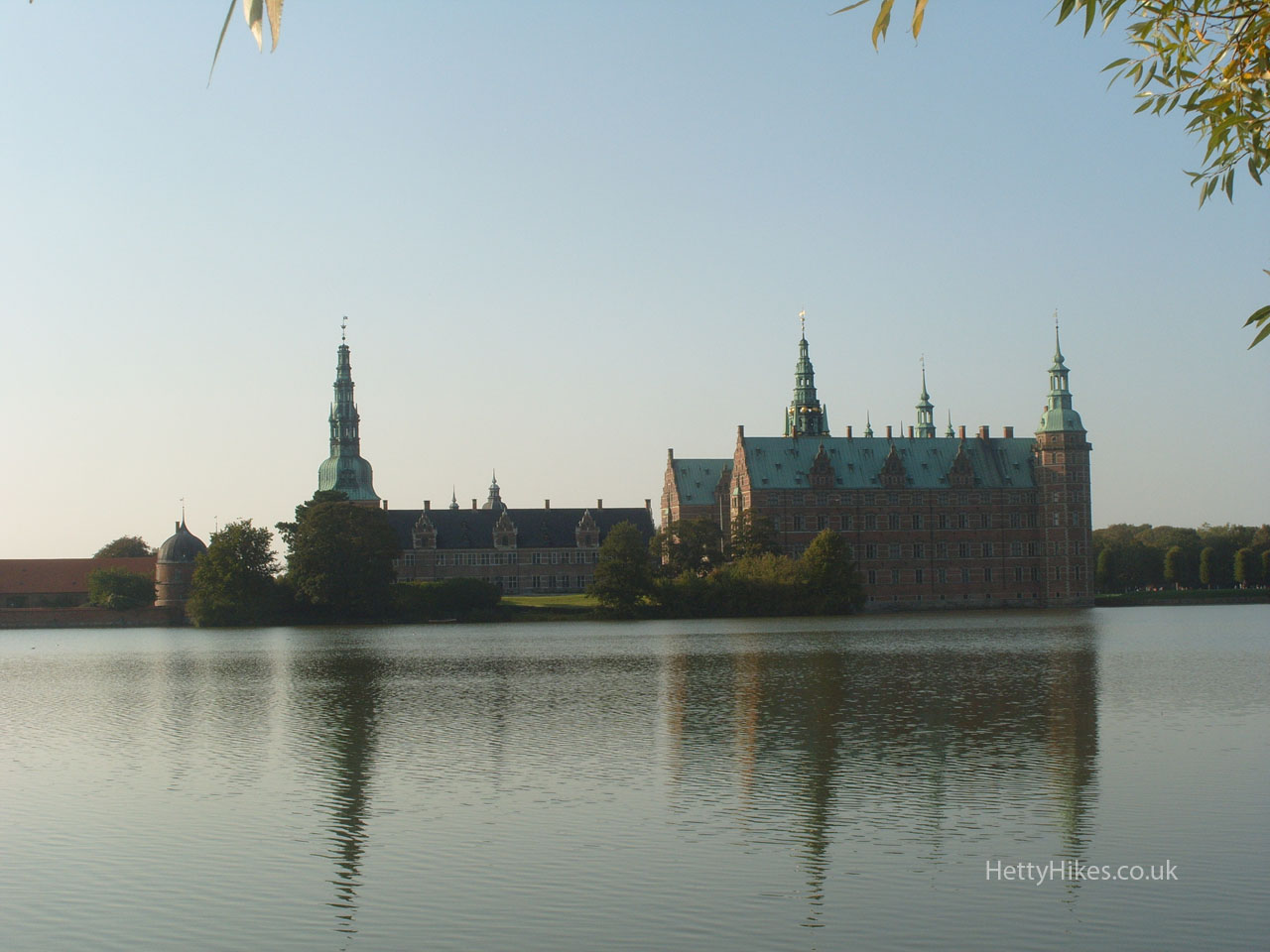 All images on the website copyright of HettyHikes.co.uk