Scotland                                                     Photos by Hetty
30th May 2019                    New Lanark website
A complete mill village was built on the River Clyde in the 18th-century to spin cotton. As well as 4 mill buildings and housing there was a school, shop and later a church. The owner was concerned about the welfare of his workers and provided education.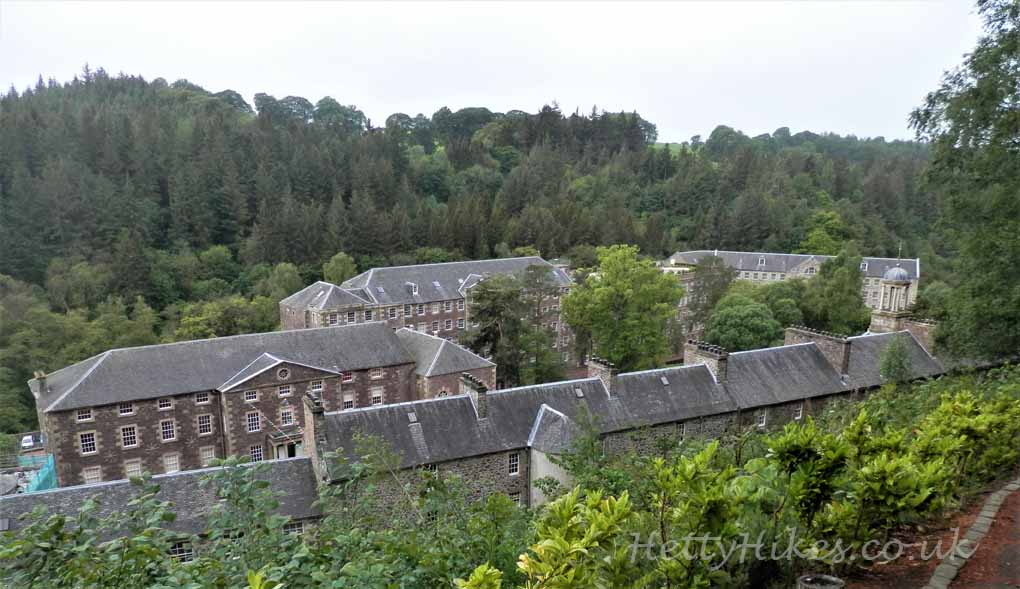 First we walked along the Clyde to see the waterfalls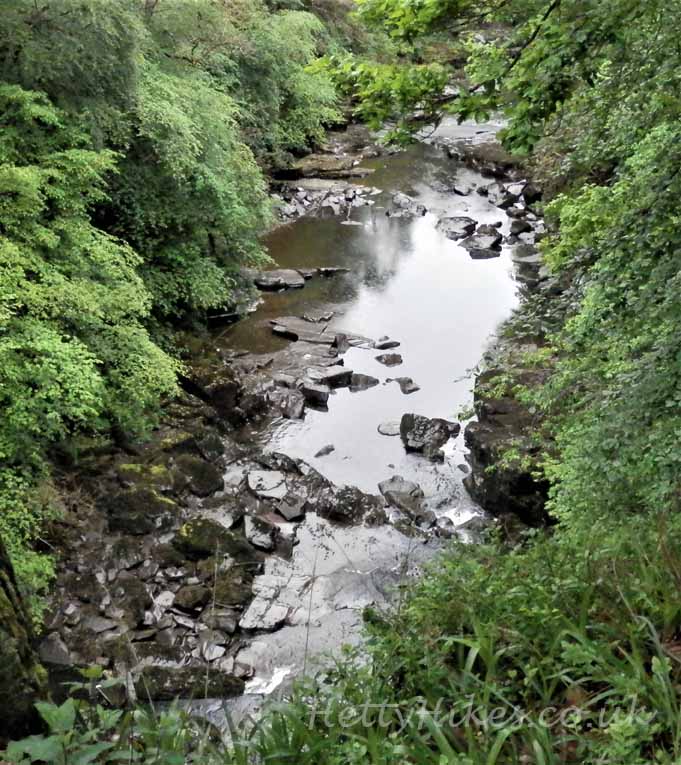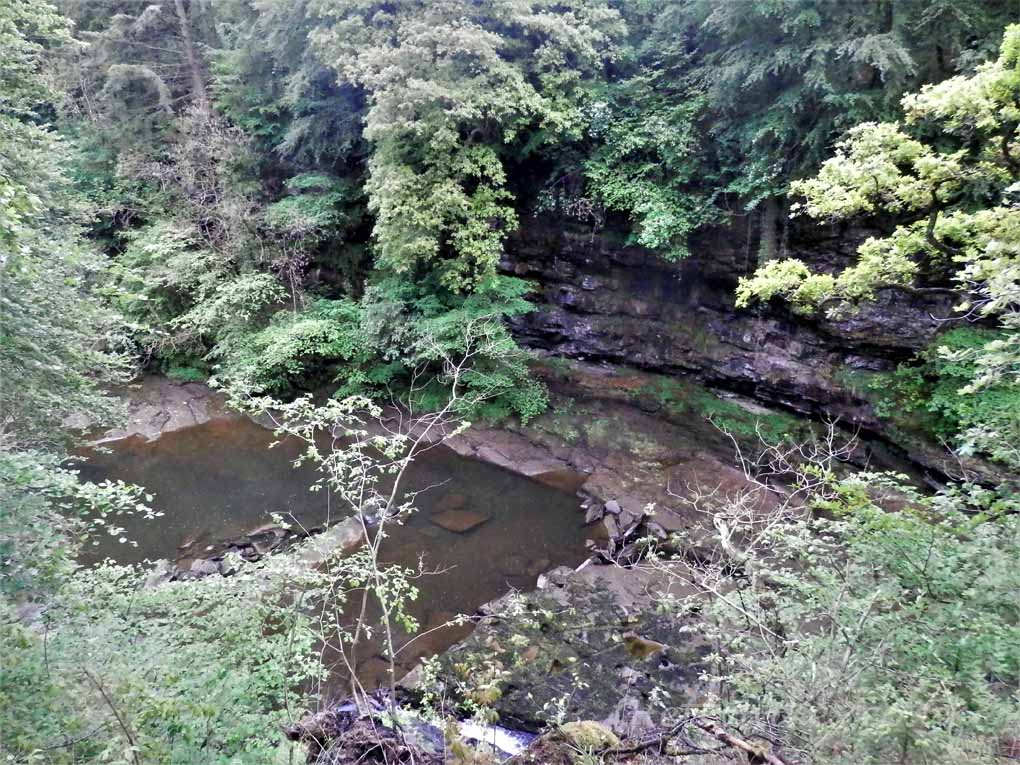 There are dams for the hydroelectric station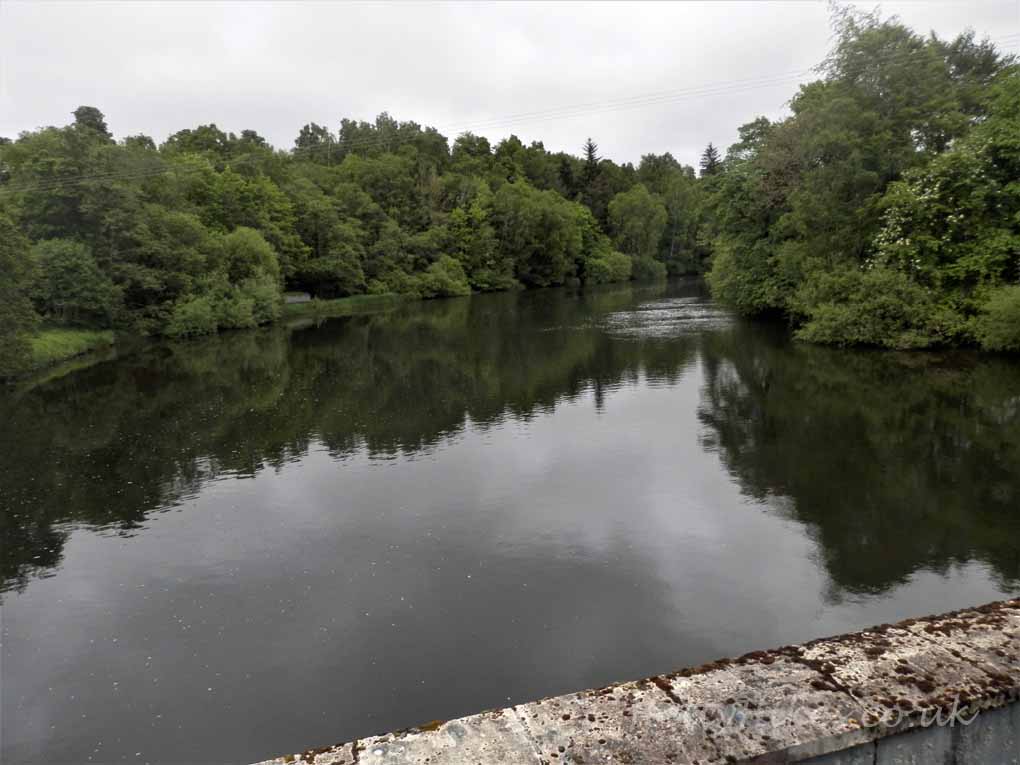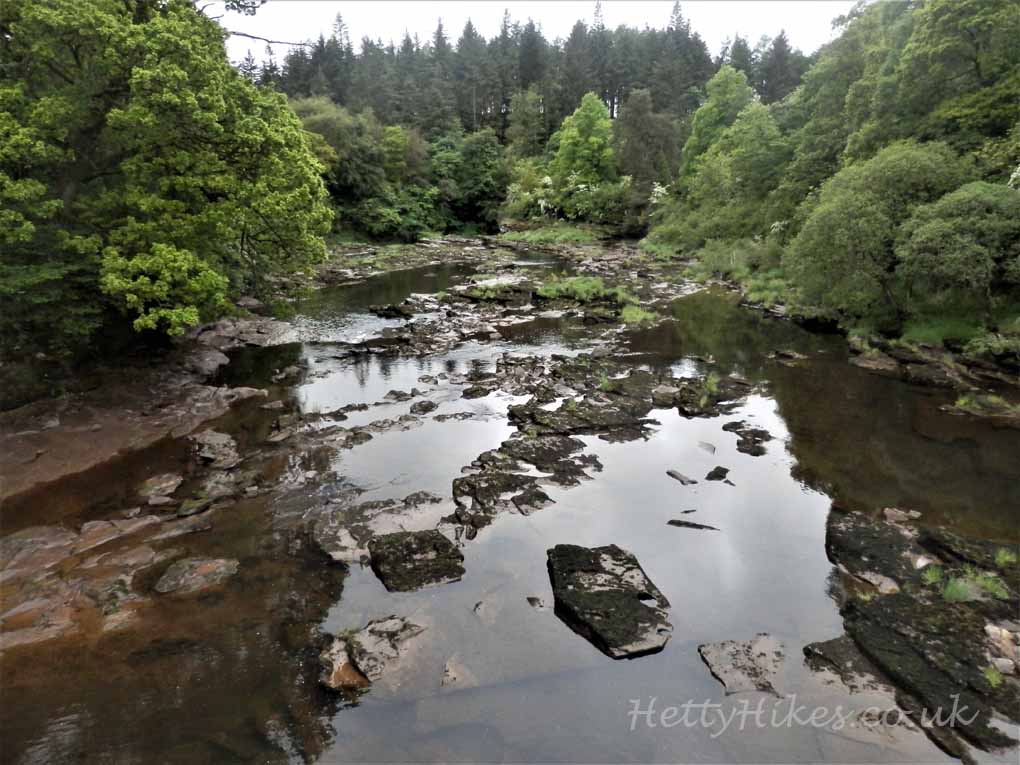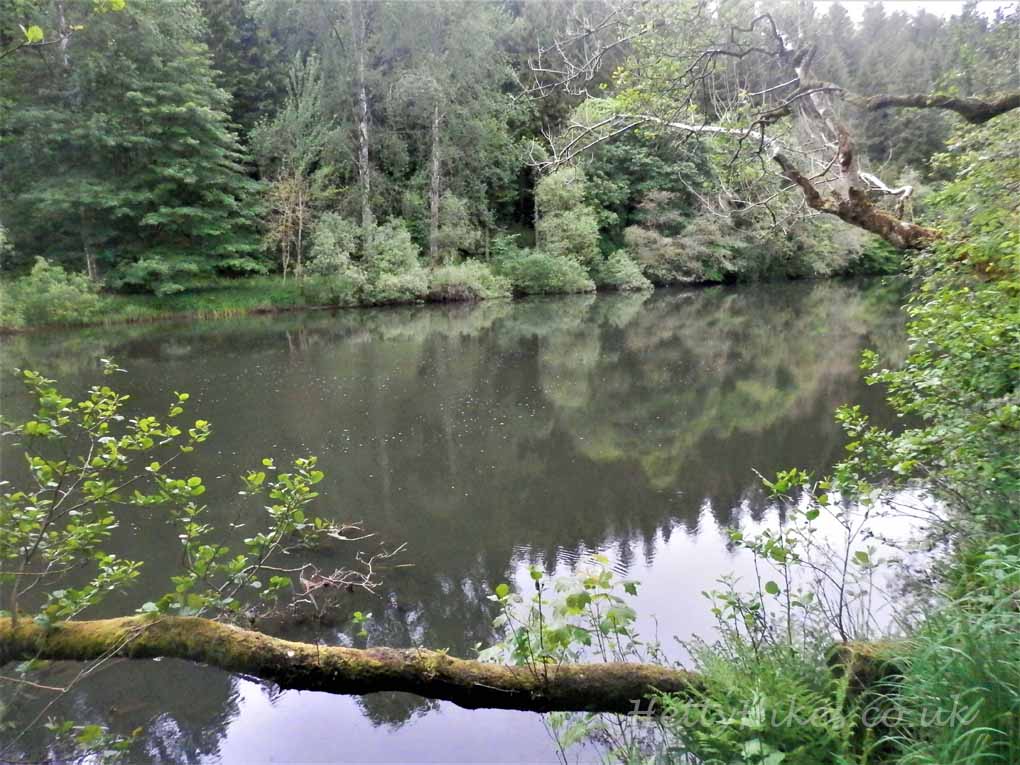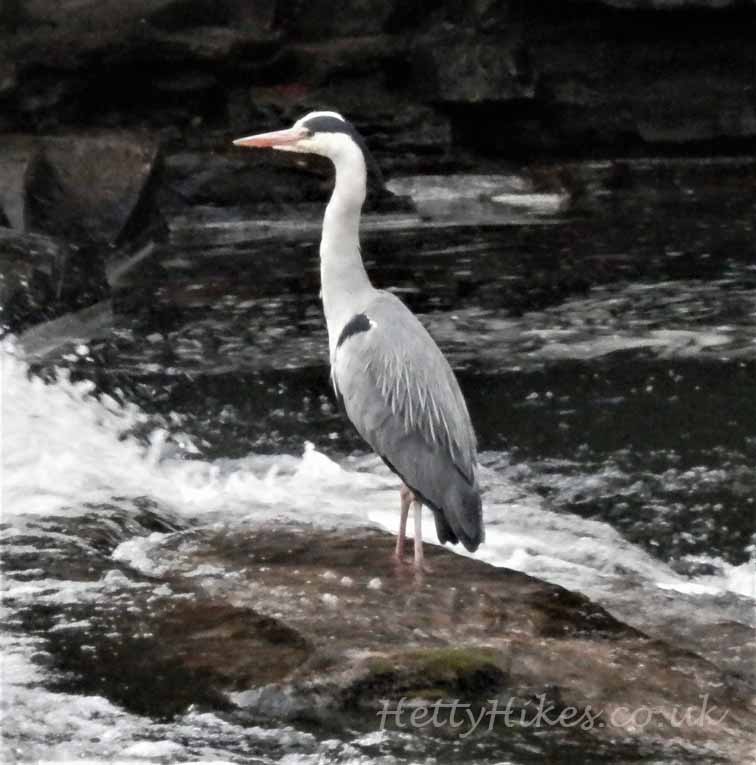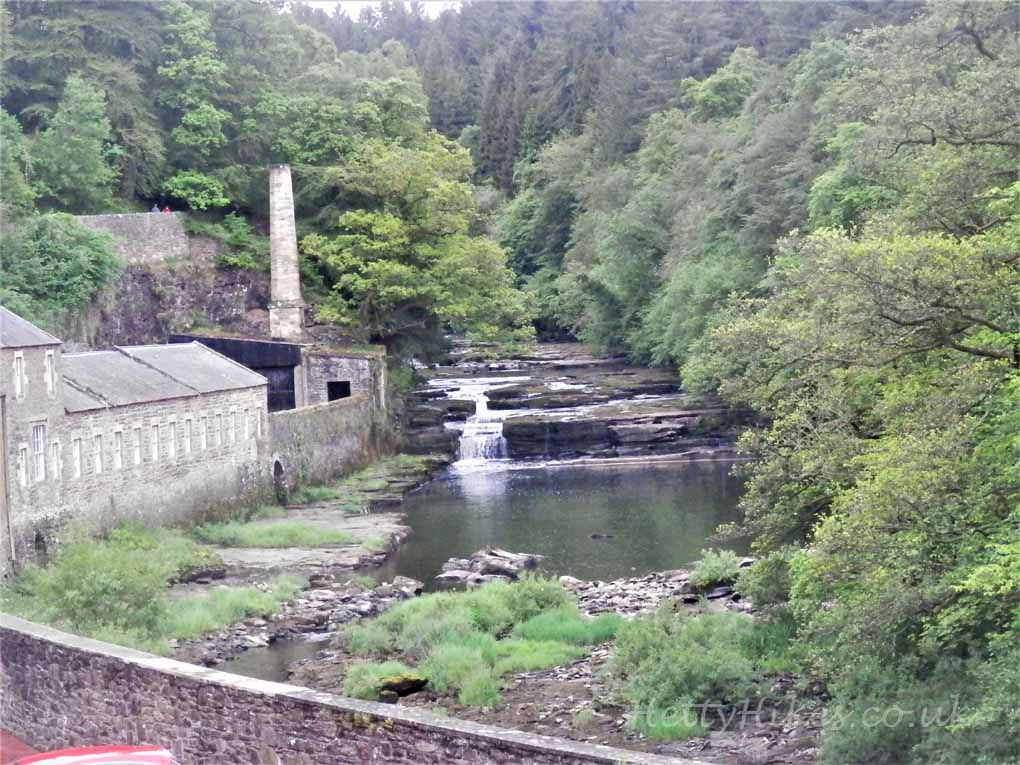 The mills used to spin cotton but now they demonstrate with wool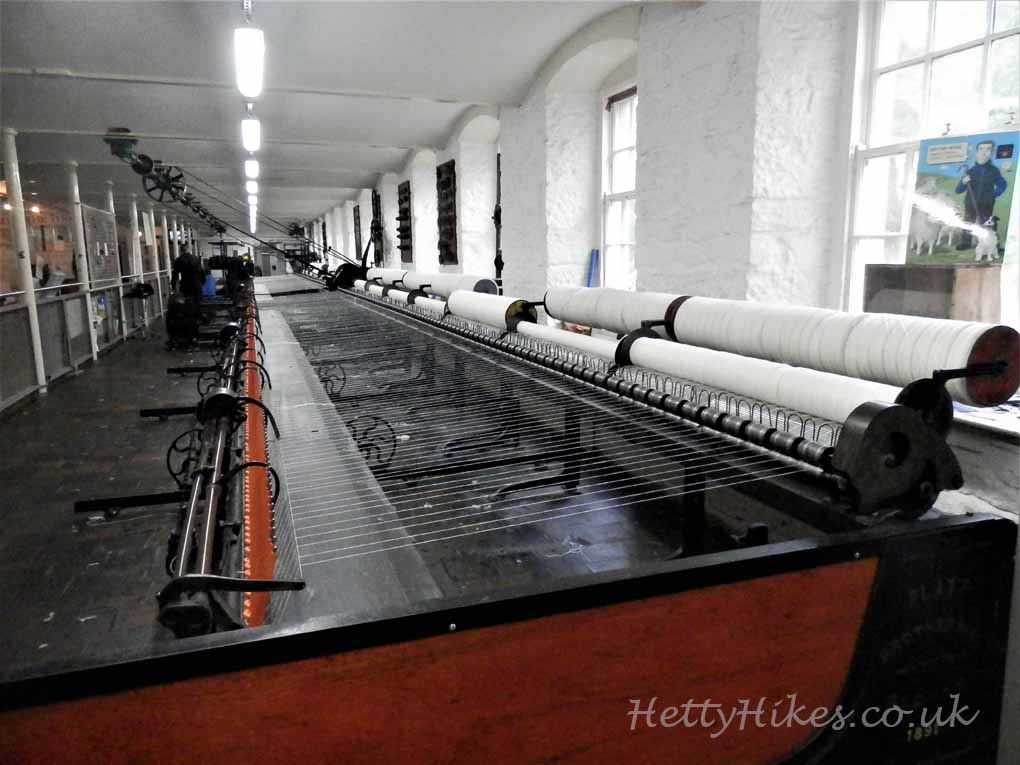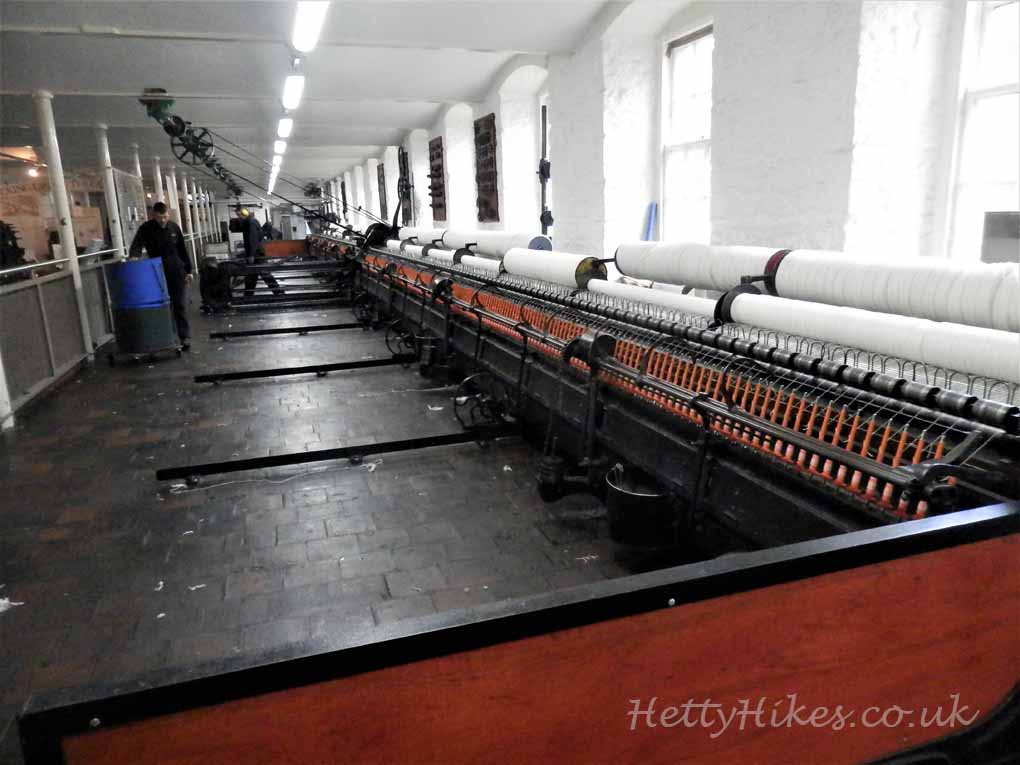 Some of the accommodation has been modernised and is still lived in, but some show what life used to be like. The tenements had a laundry room.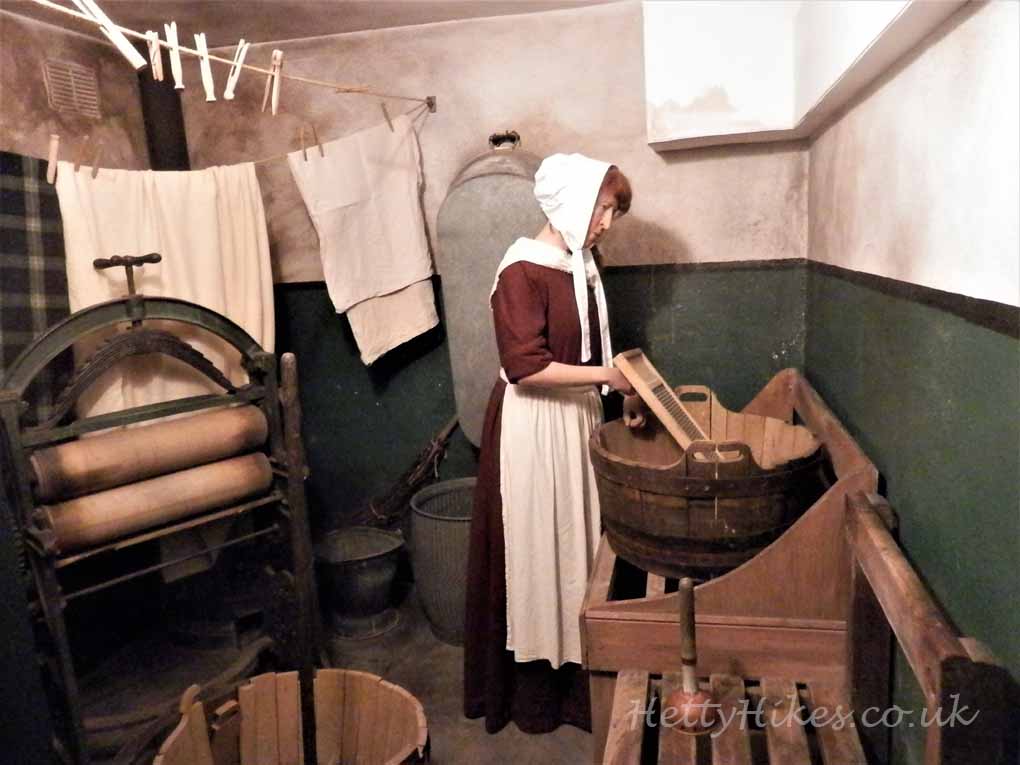 Families lived in a single room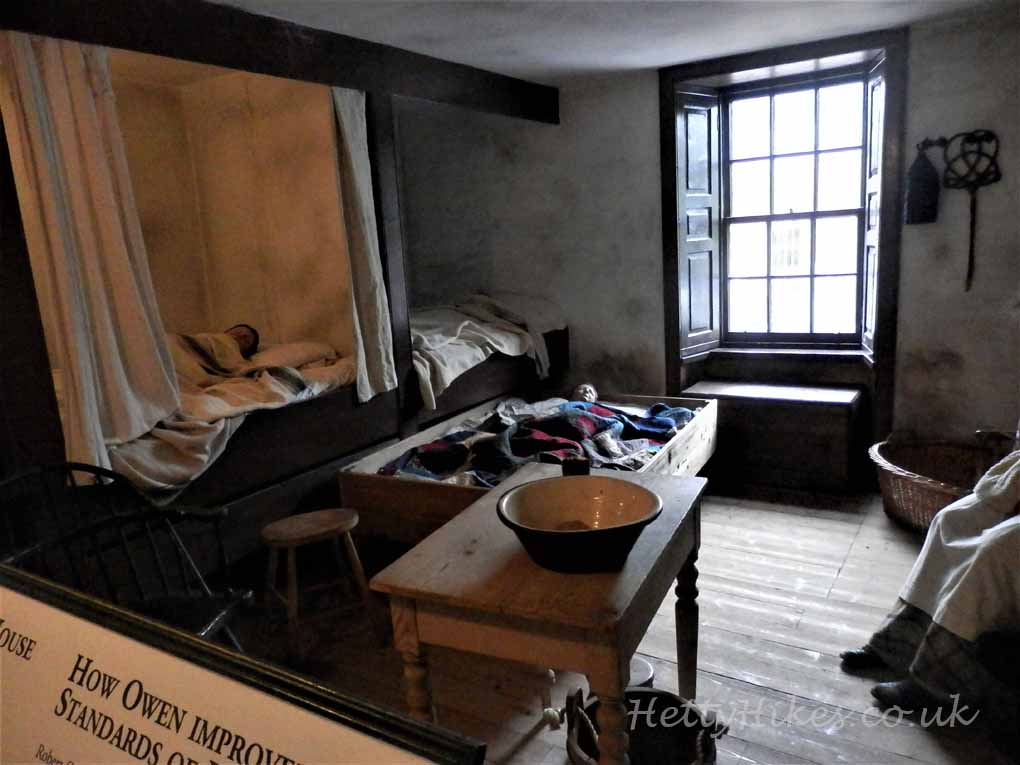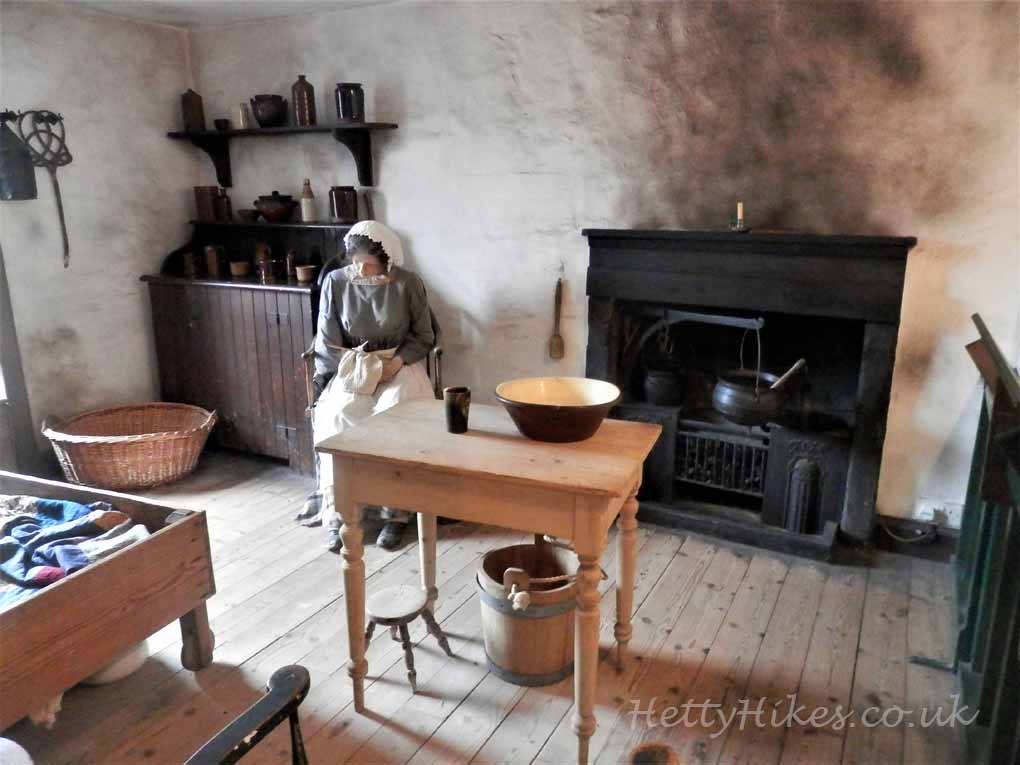 By the 1930s families had 2 rooms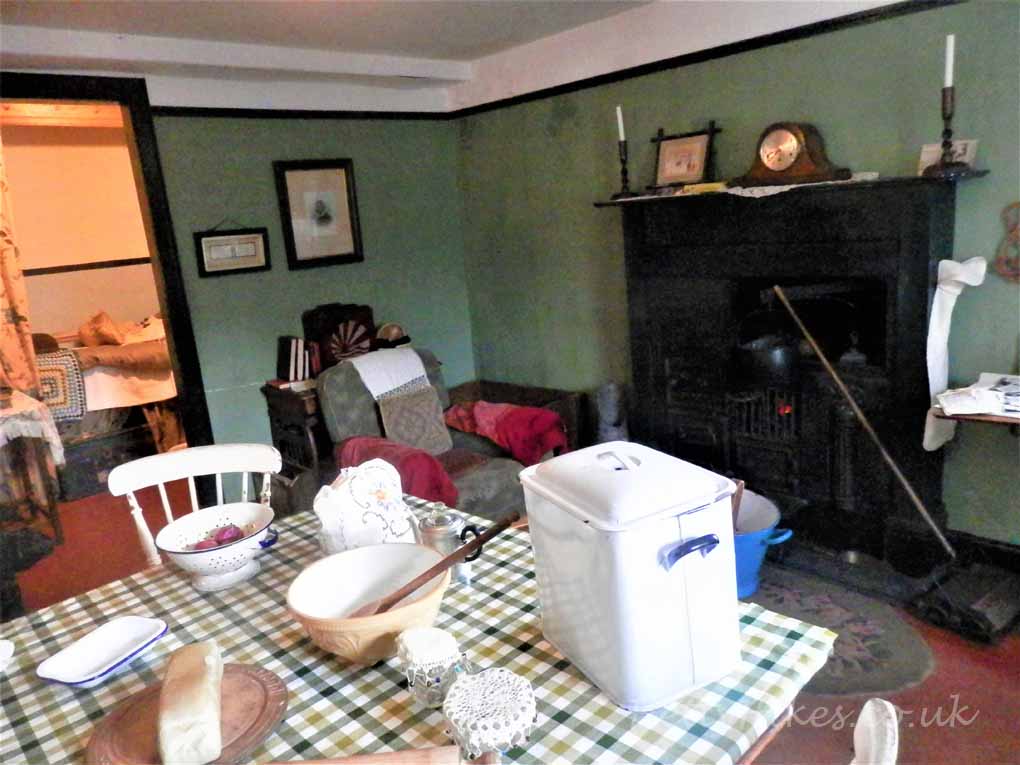 The village shop had fair prices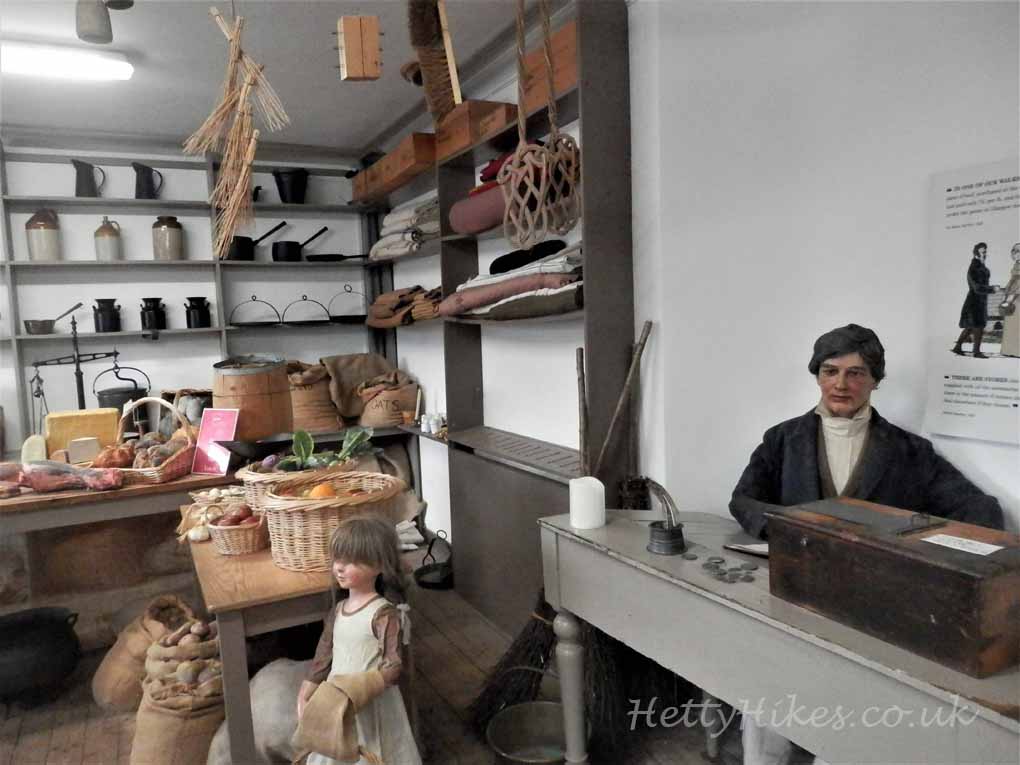 View from a rooftop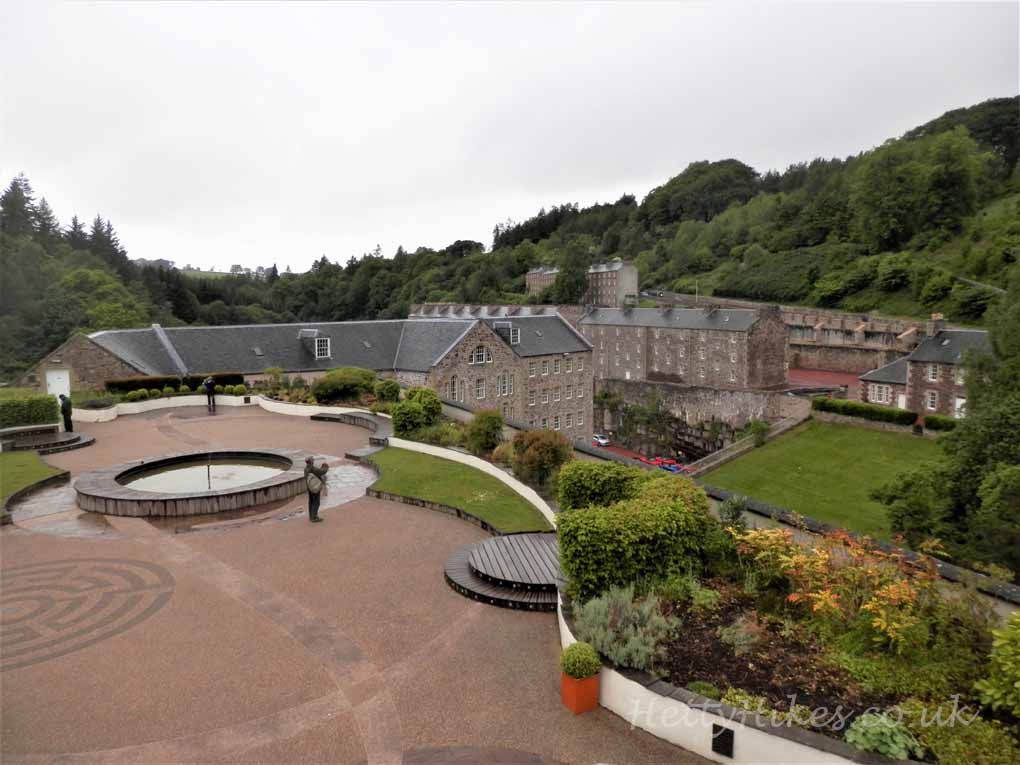 Next: Abbotsford
Back to beginning of Scotland 2019 holiday
All images on the website copyright of HettyHikes.co.uk