Lake Garda, Italy                                                                                    Map of Lake Garda
June 2014    Days 1 & 2                                                                     All photos by Hetty
Friday 6th June – We flew from Gatwick to Verona, then went by bus to Sirmione at the south of Lake Garda. We spent a week at the north of Lake Garda, and then a week in the Dolomites, in Val Gardena. It was wonderful.
Lake Garda is the largest lake in Italy (50 km = 31 miles long, 350 m =1,150ft at its deepest point).
After leaving our bags at our hotel, we took a bus to the old part of Sirmione, on the two-mile long, narrow peninsula which juts out into Lake Garda.
Sirmione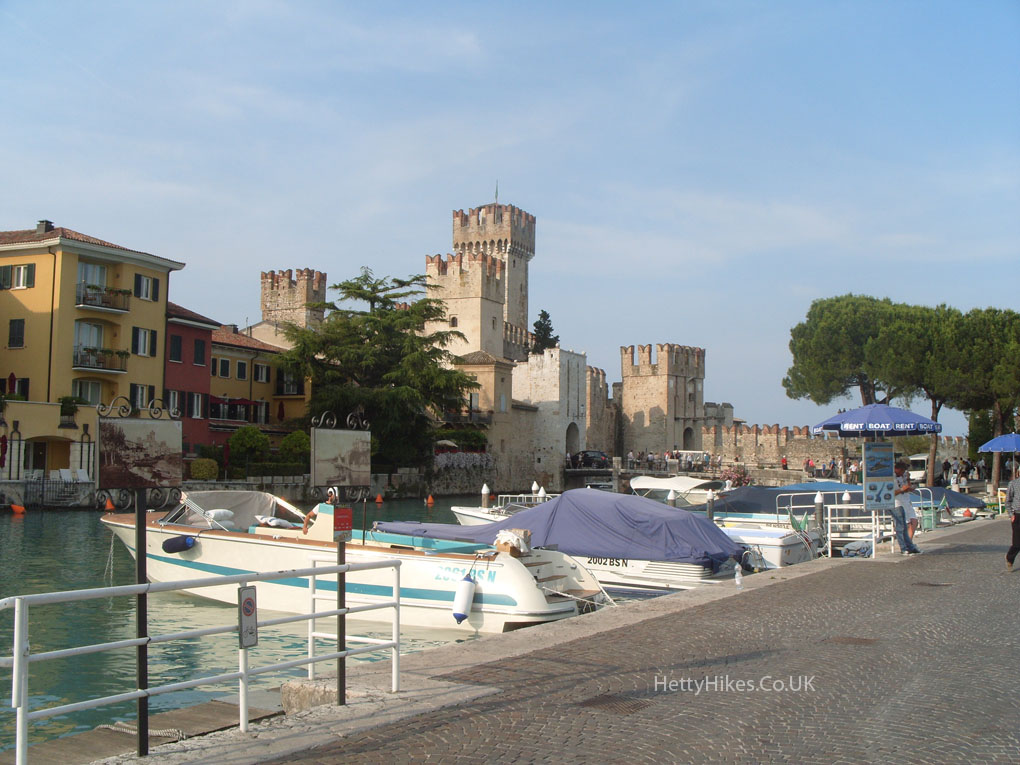 The lovely castle 'Rocca Scaligera' dates from the 13th century, was built on Roman foundations, and has water all around it.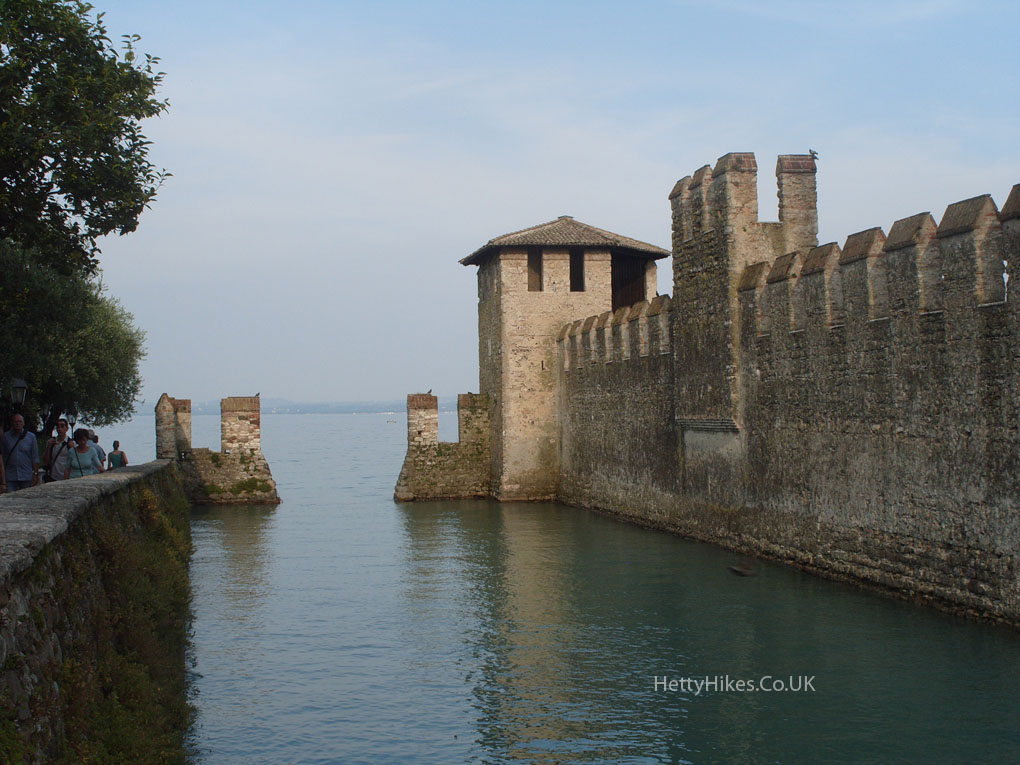 It has 'fish-tail' shaped battlements, and two drawbridges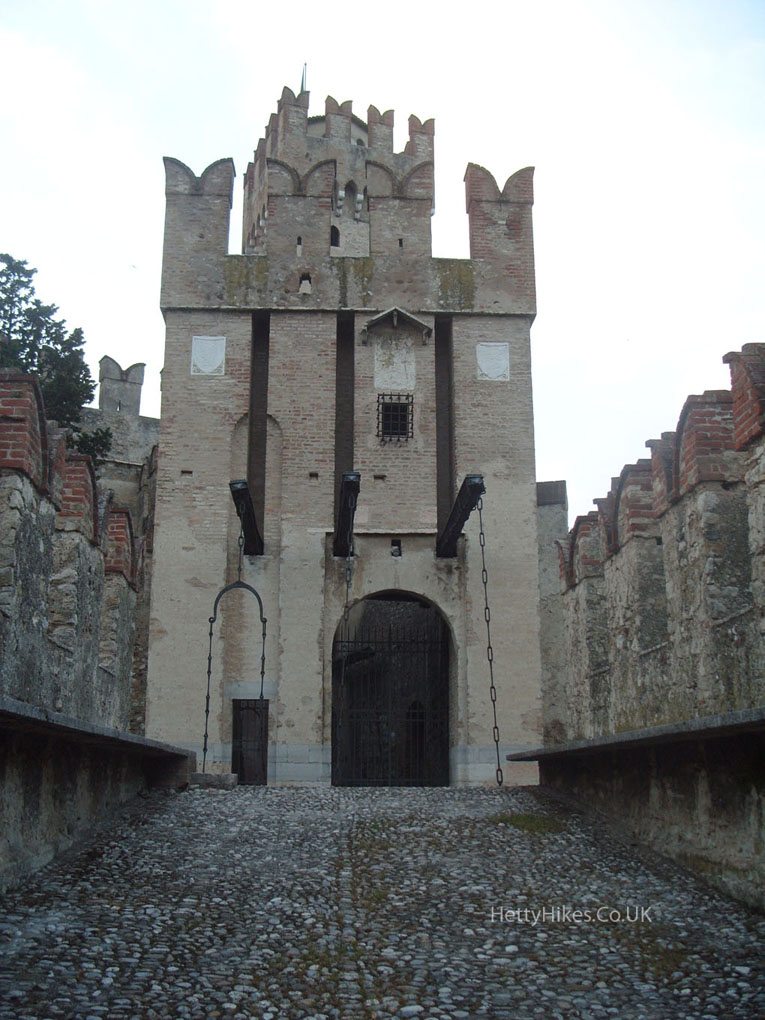 The piazza in the pedestrianised old town.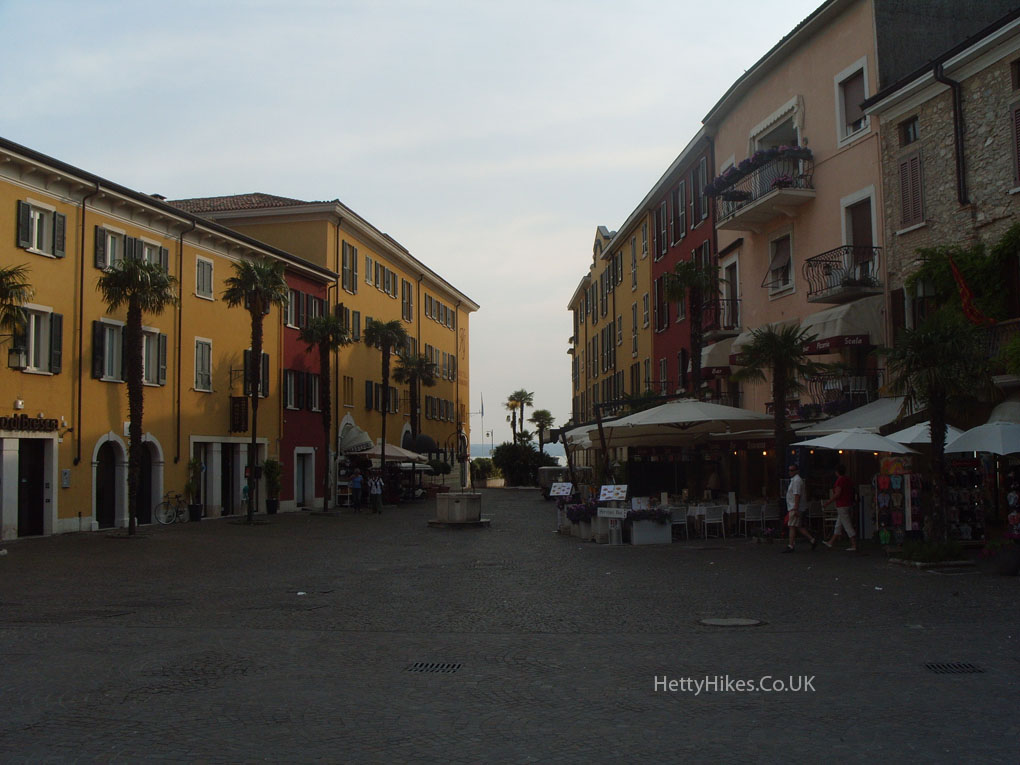 There are narrow streets and thermal springs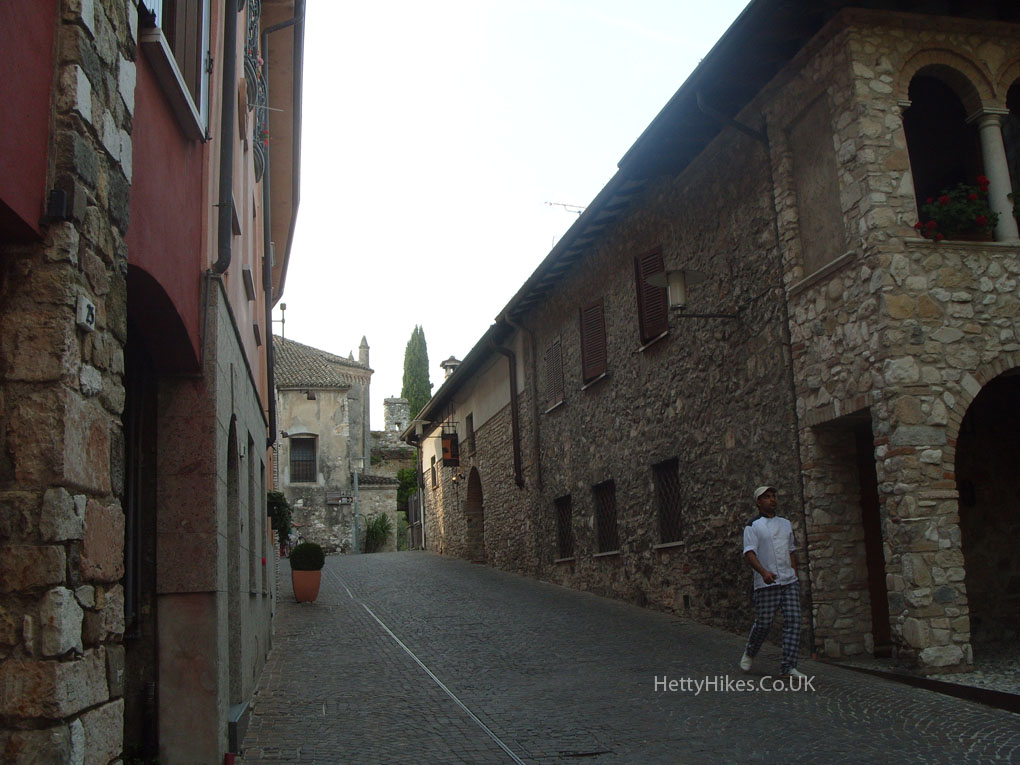 On the headland at the end of the peninsula are roman ruins, but they were closed by the time we arrived in the evening.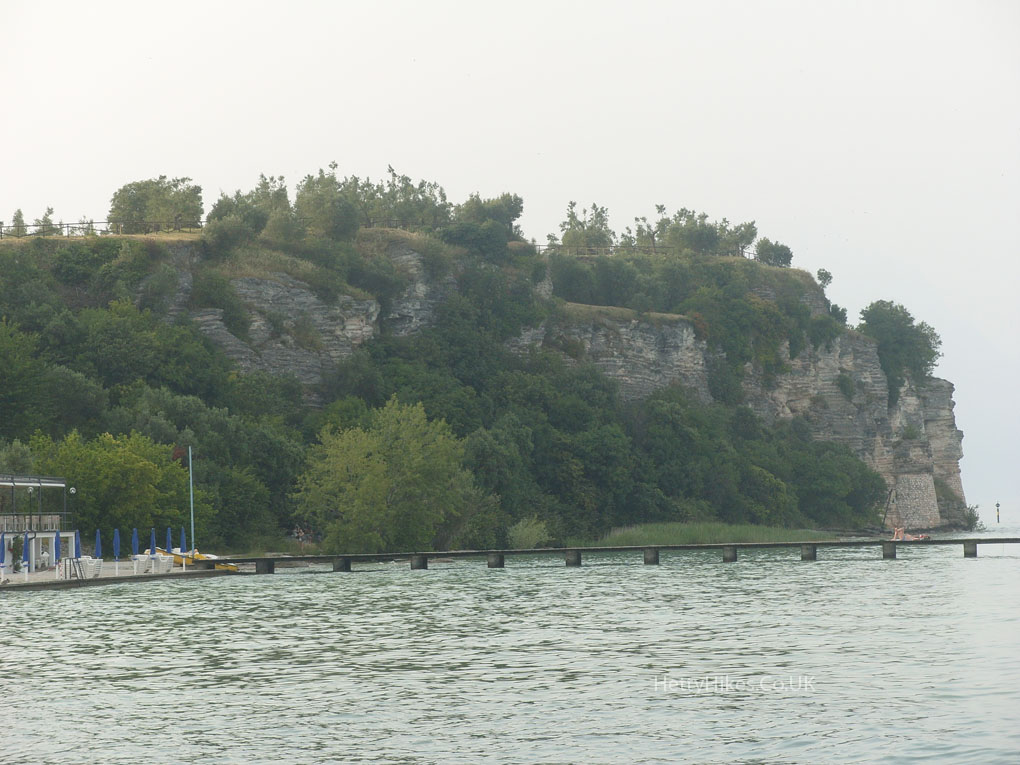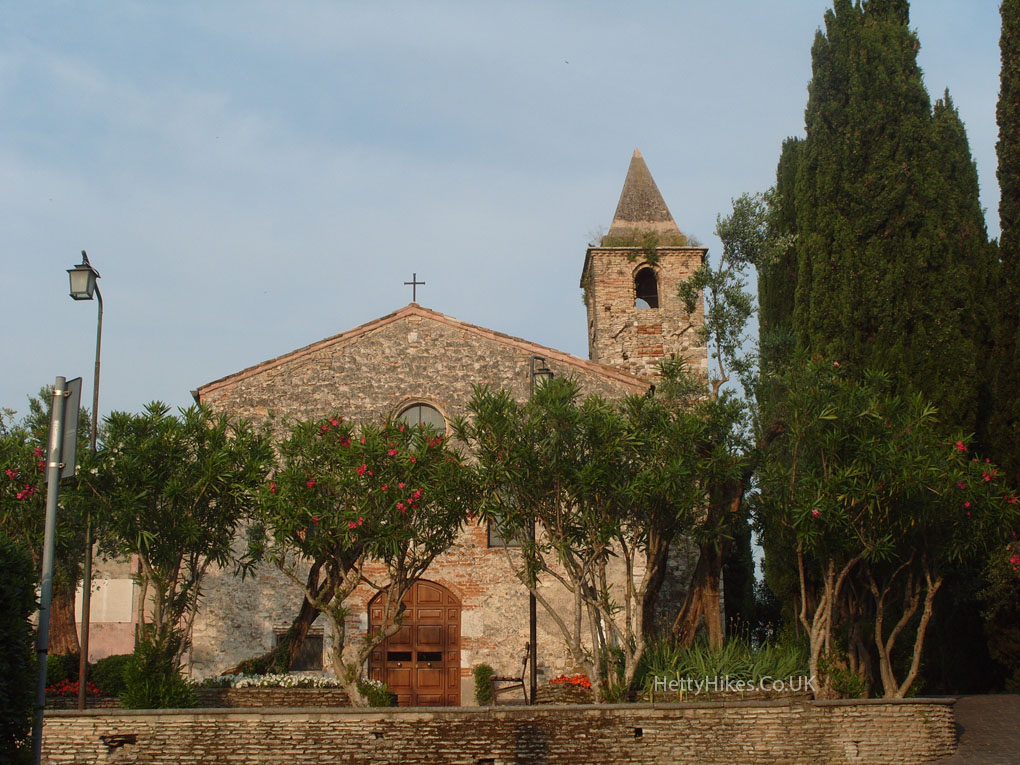 This church has a modern bell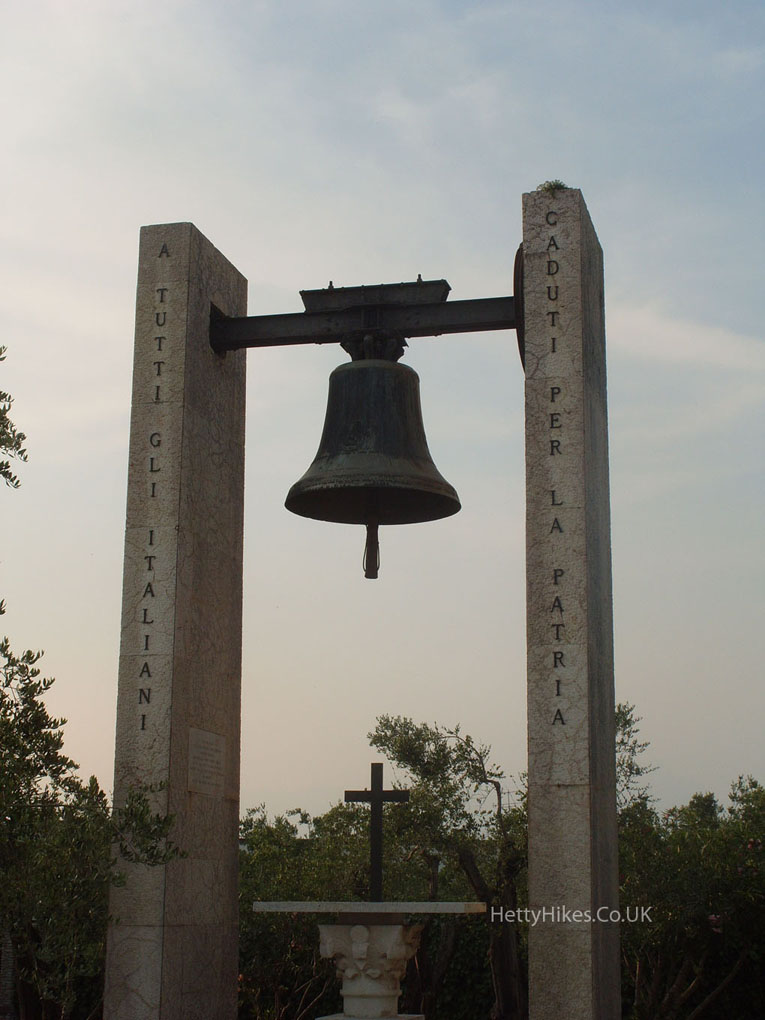 A lovely sunset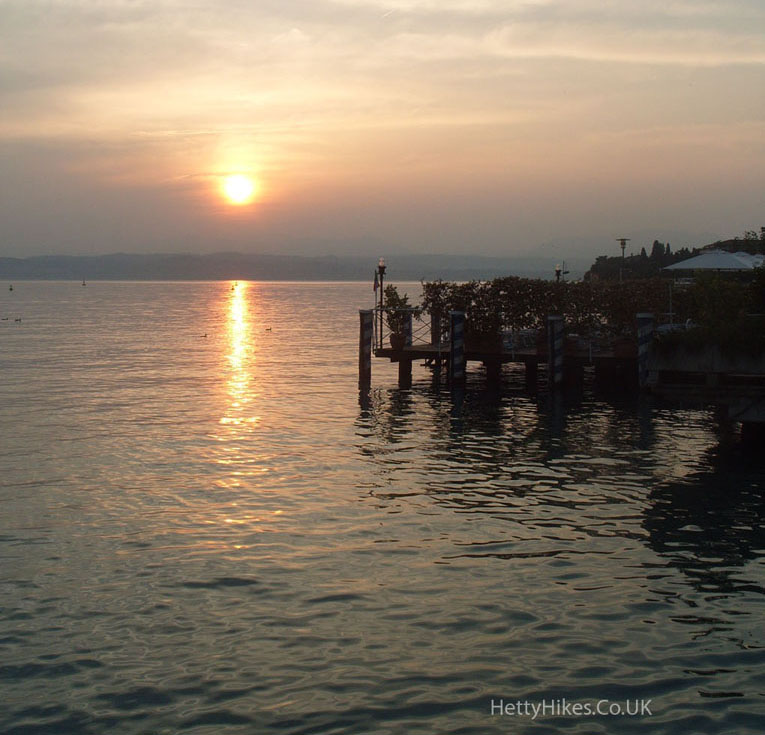 Saturday 7th June – The next day we went by bus up the western side of Lake Garda, stopping off at Desenzano and Gargnano on the way to Riva del Garda.
Desenzano Del Garda,

View from the castle over the old town to the Sirmione peninsula.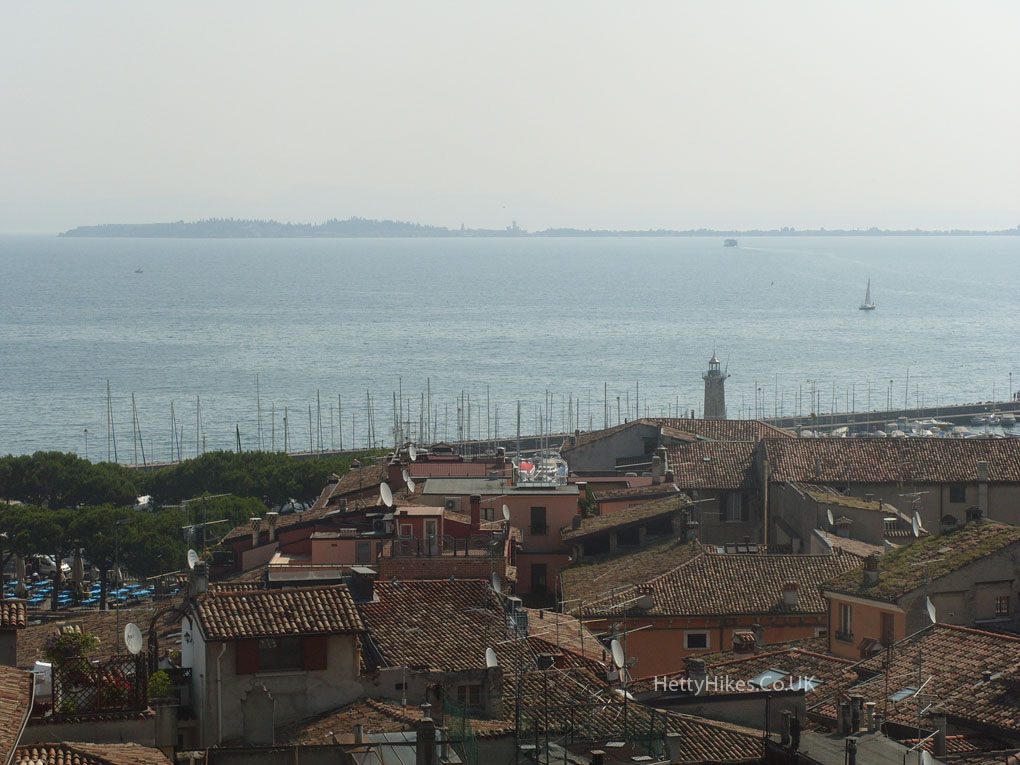 The Town Stone
was a pedestal for the town criers in the square,
and a place where bankrupt citizens were publicly punished by three smacks on their nude buttocks.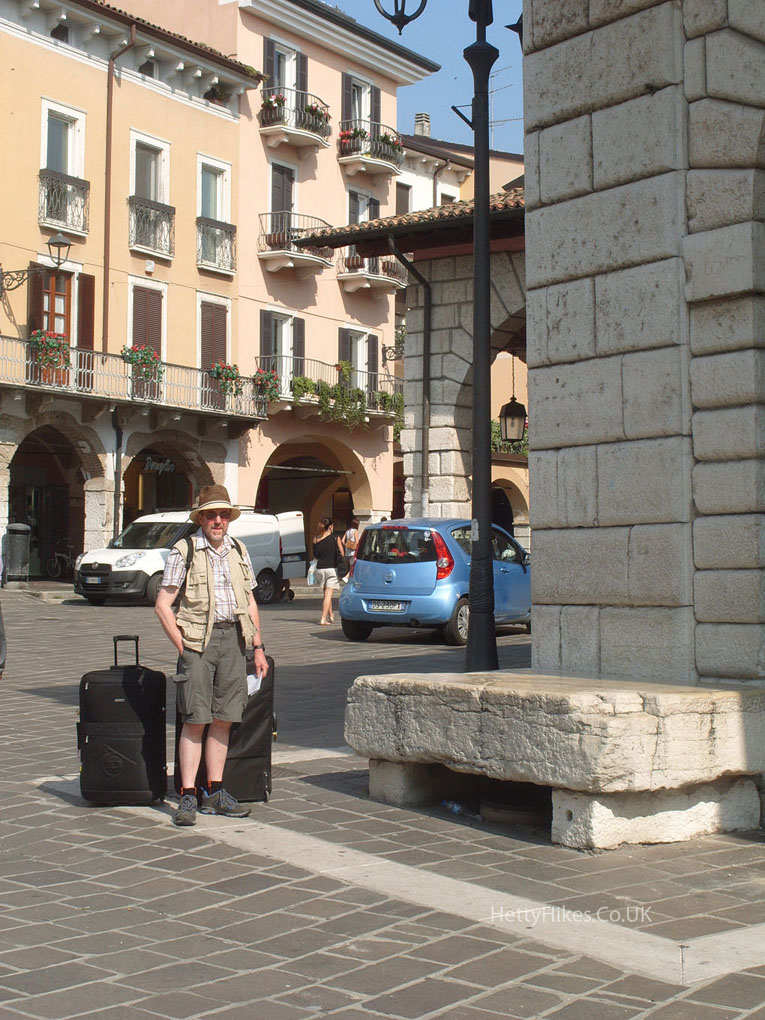 The Cathedral was built between 1586 and 1611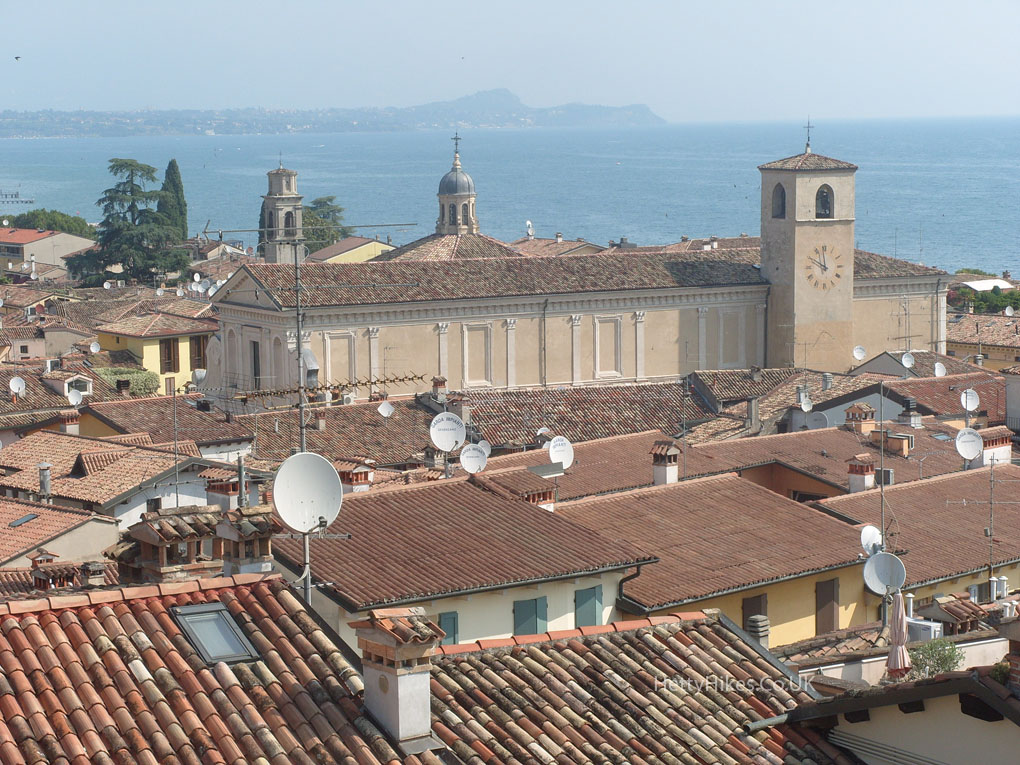 Gargnano, on Lake Garda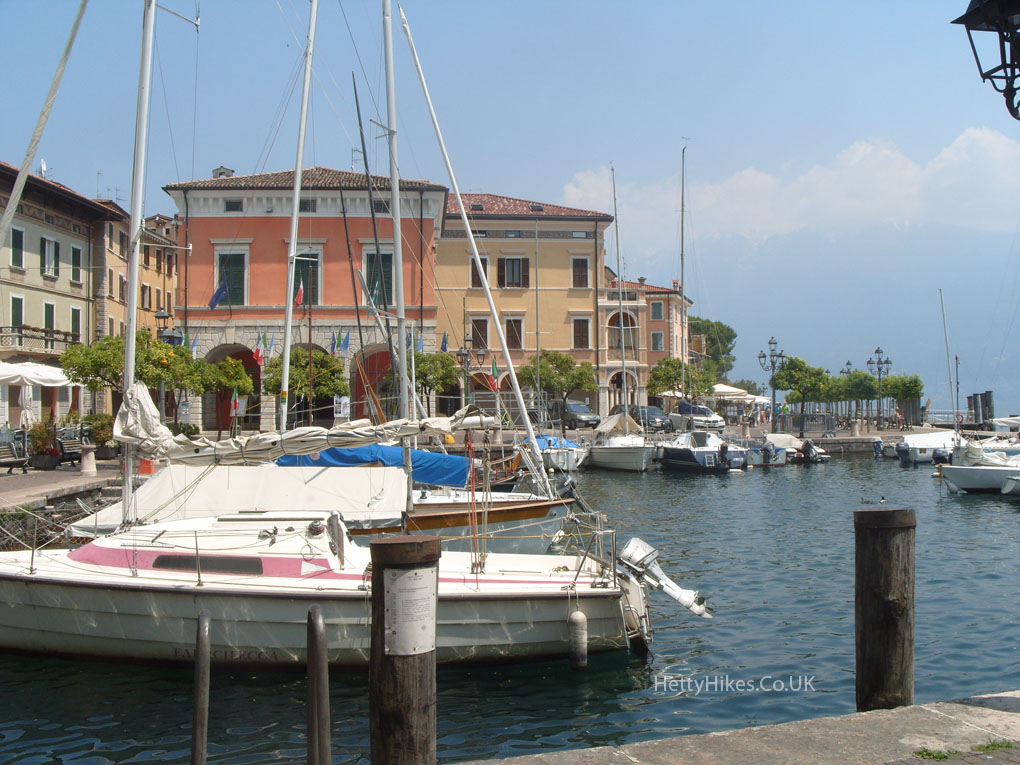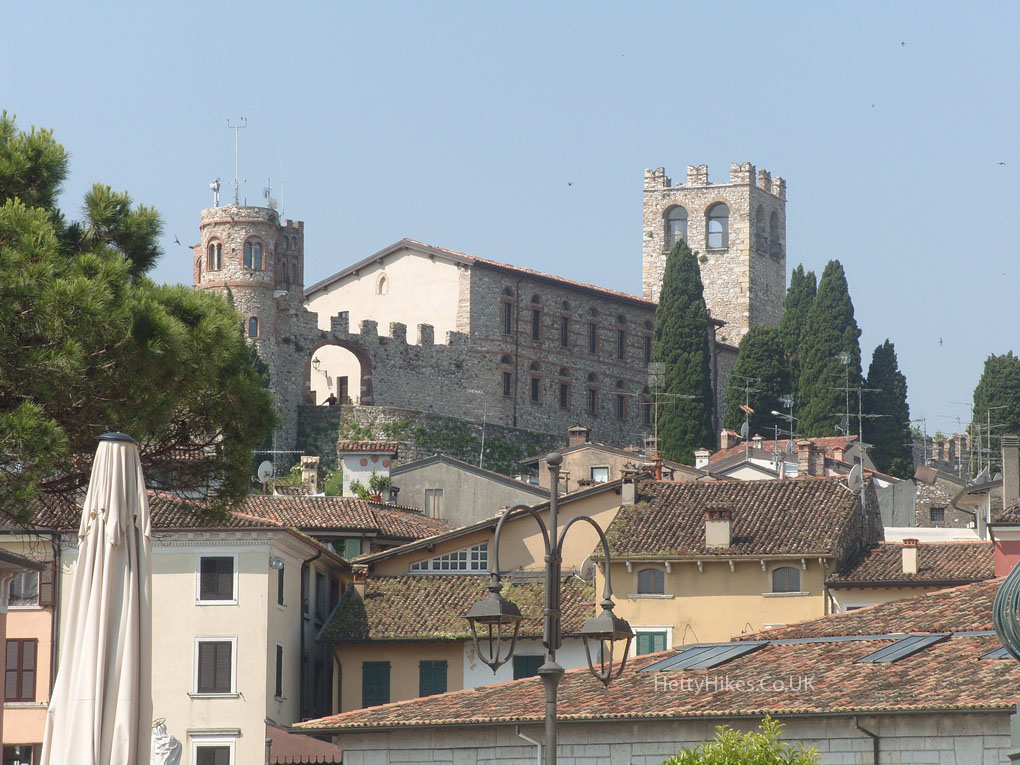 S. Francesco Cloister – The monastery was founded in 1266, and the church was built in 1289.
These are both Roman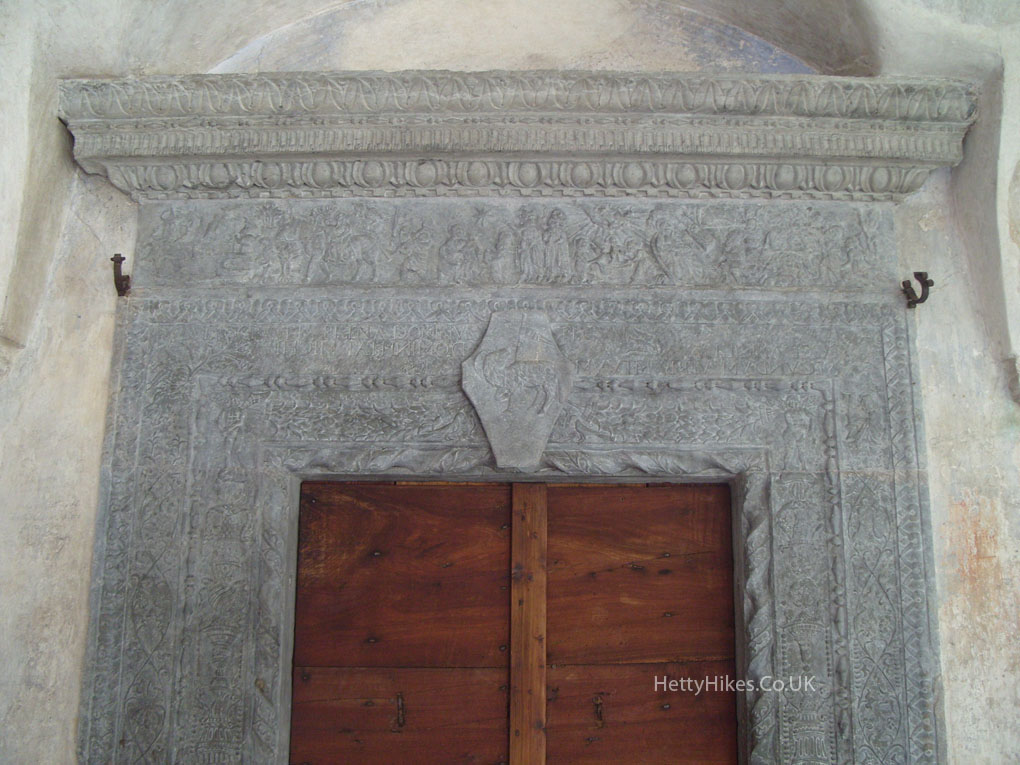 A lovely view while eating lunch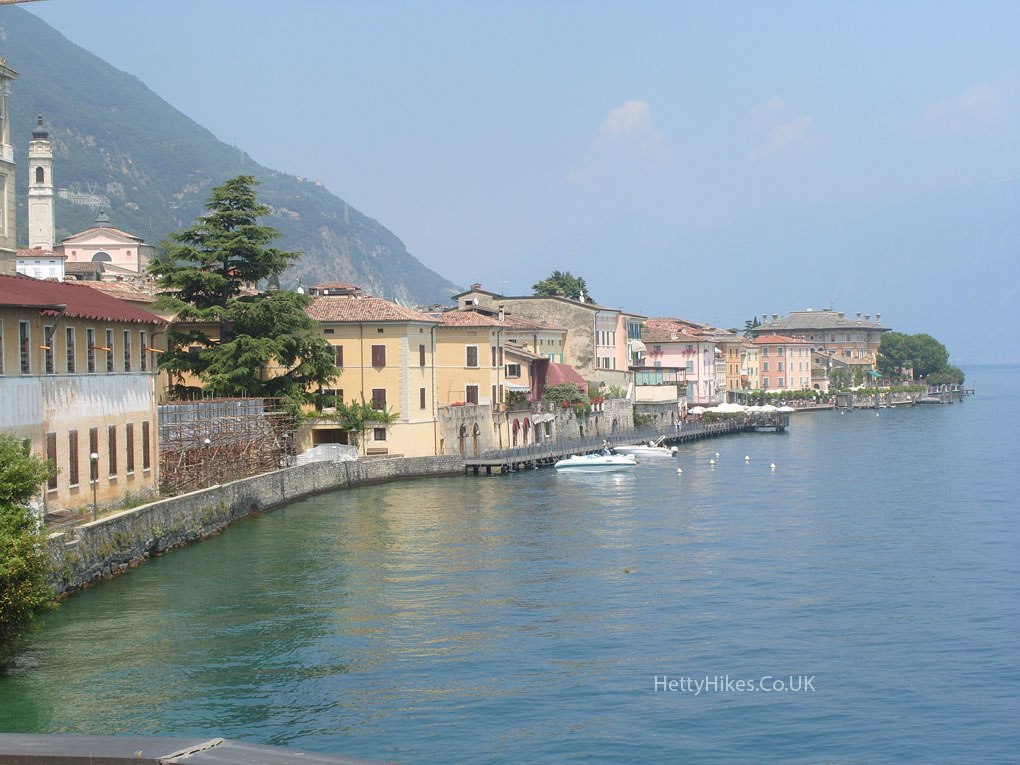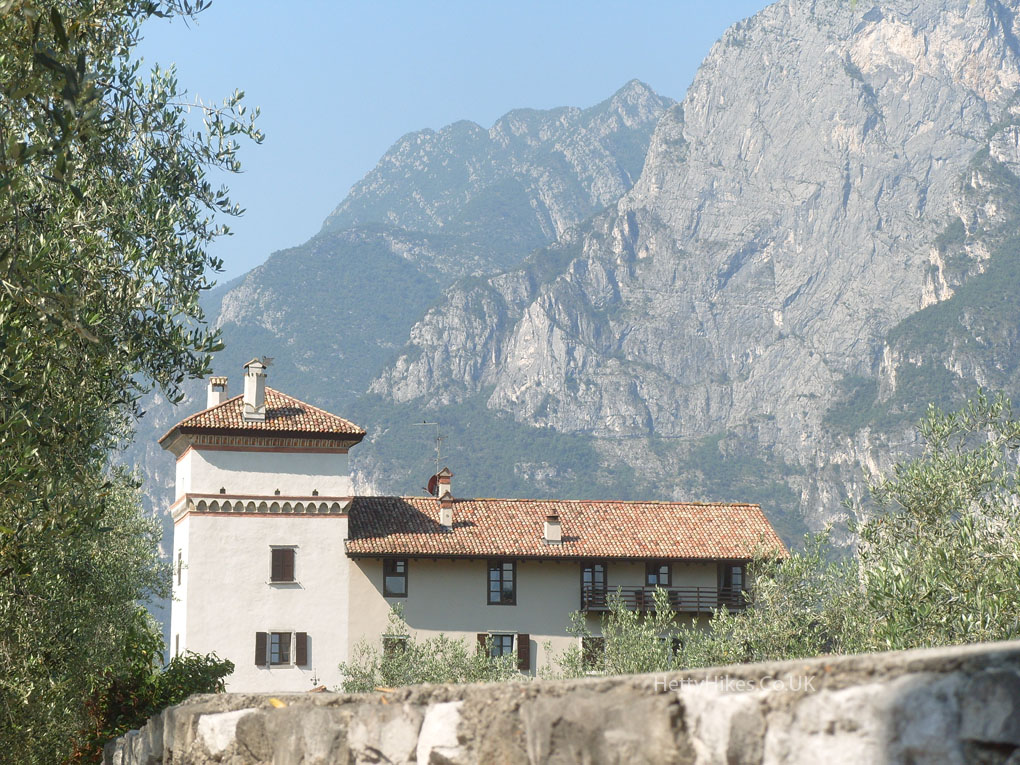 All images on the website copyright of HettyHikes.co.uk