Somerset                                                         Photos by Hetty
15th May 2021
We stopped at Dunster on the way to North Devon – we stayed for a week at Alswear, near South Molton. There were May flowers and the showers that we did not have in April, however we had more sunshine than expected, so were able to walk on the coast on five days.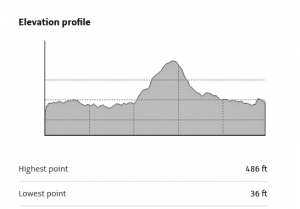 At Dunster we walked around the medieval village with its thatched cottages and castle. It was once a centre for the wool trade and there are many 17th to 19th century buildings.
Map of walk  3 miles 1.5 hrs
Luttrell Arms – built in the 15th century as a guest house for abbots, then in the 17th century it became an inn.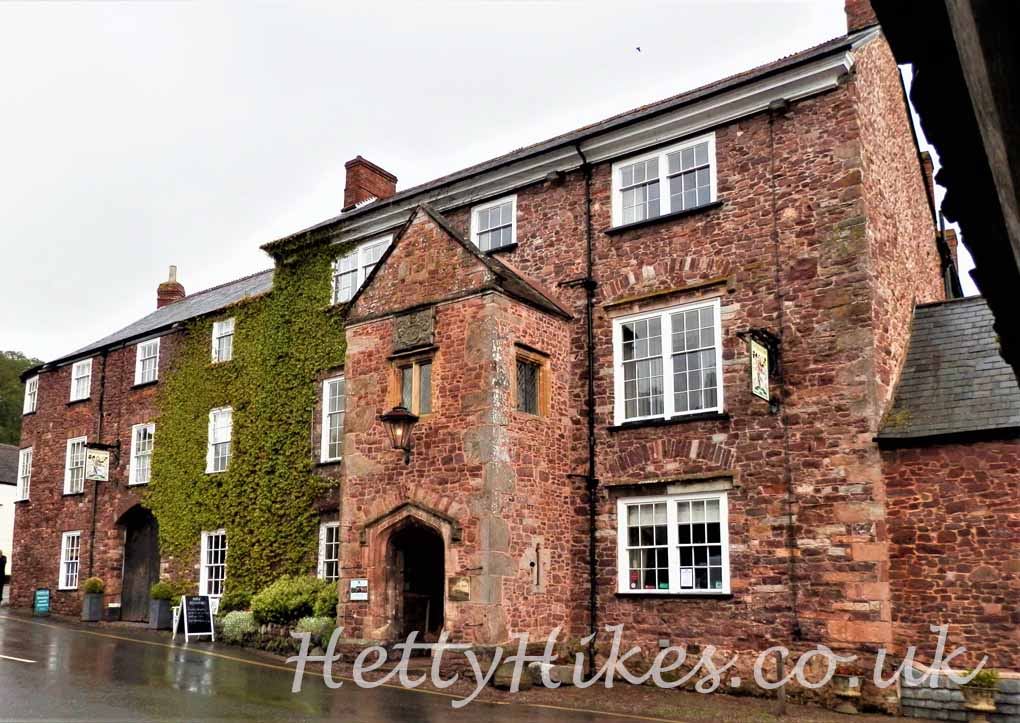 Yarn Market, with Dunster castle in the distance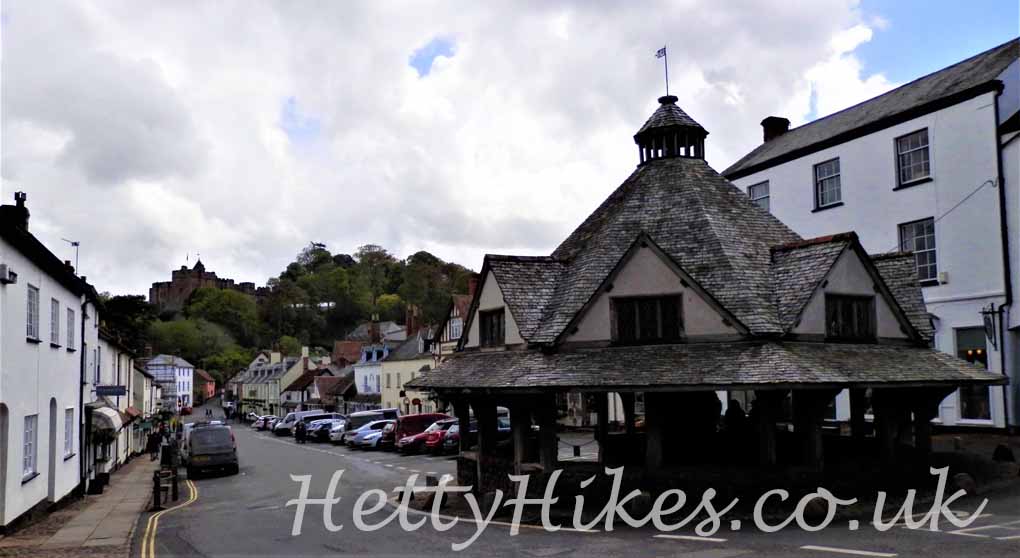 Inside the Yarn Market – built c.1600
Dunster Castle on the hill– established soon after 1066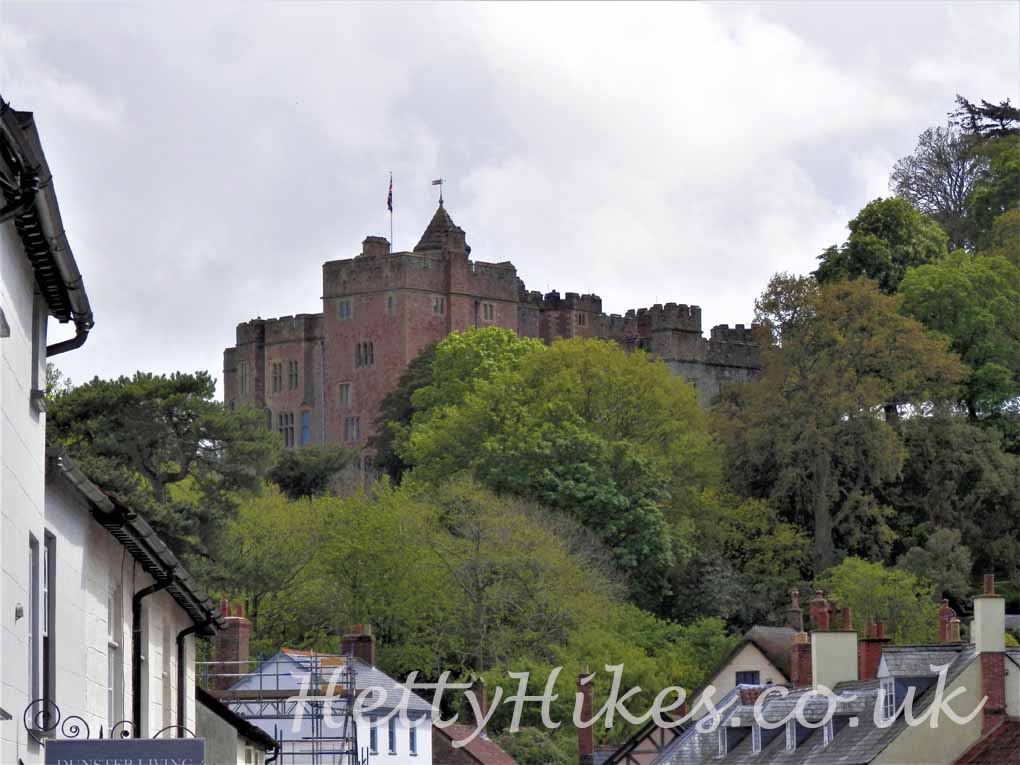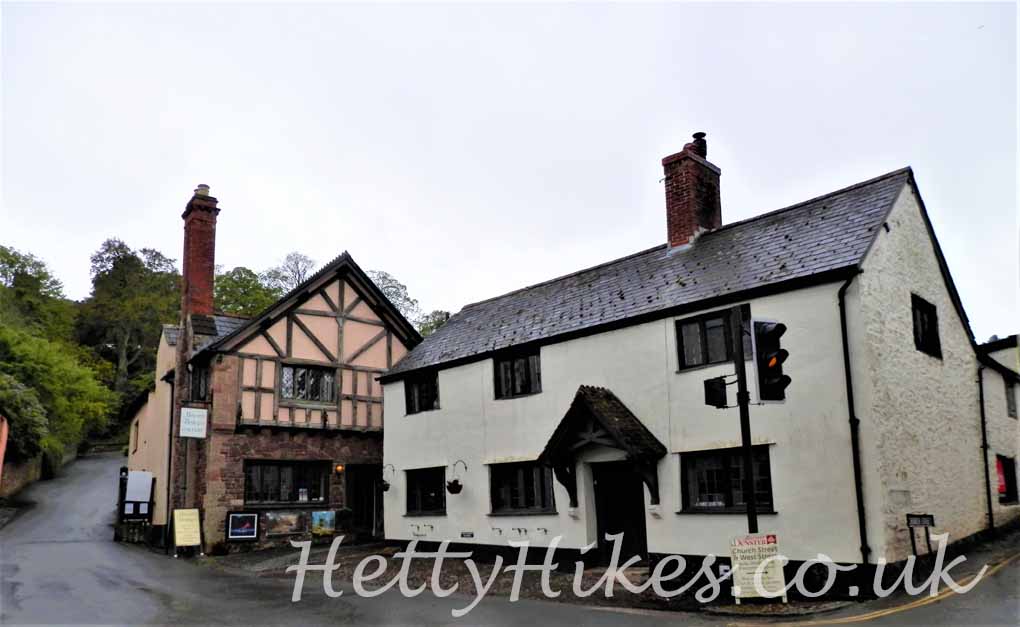 Dunster Castle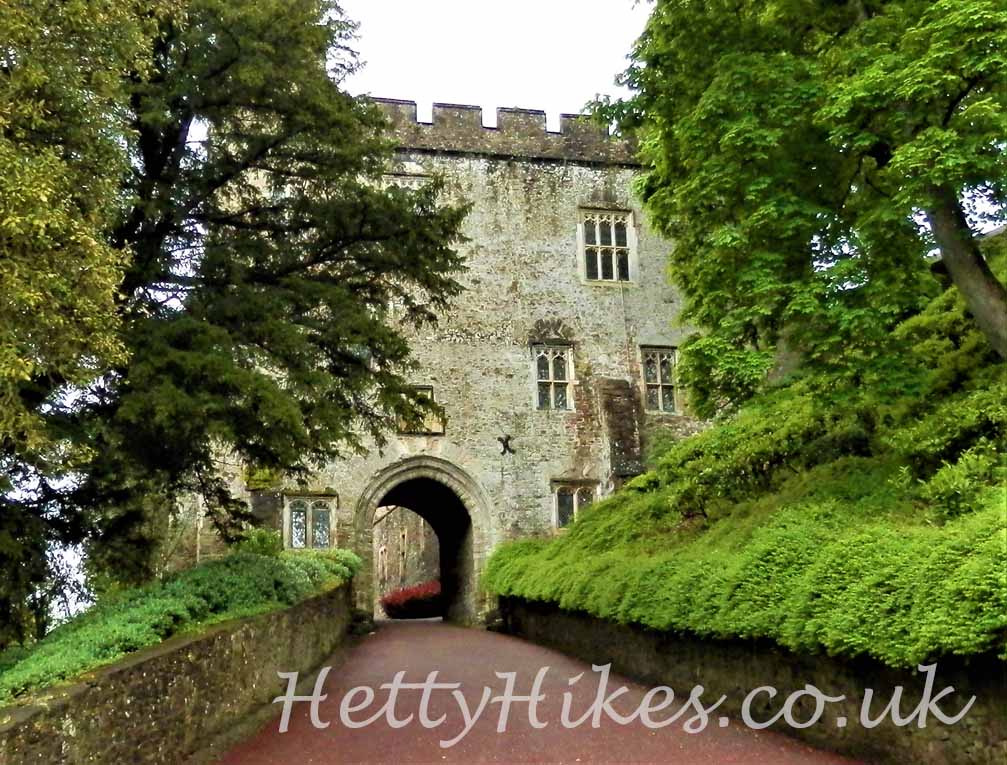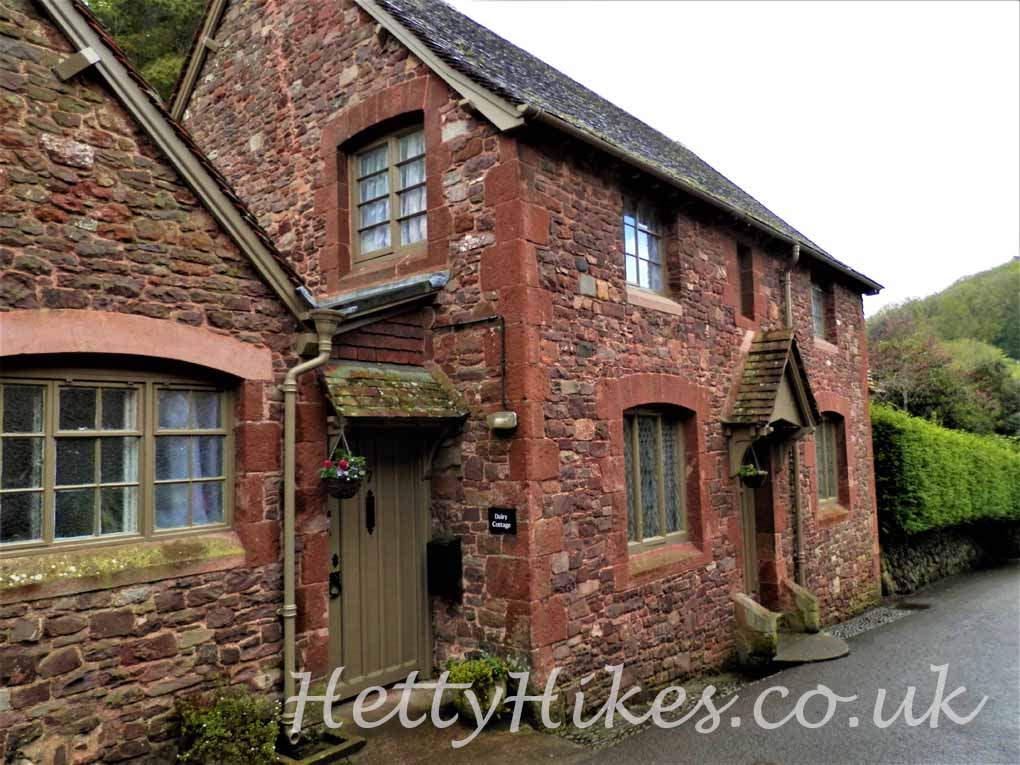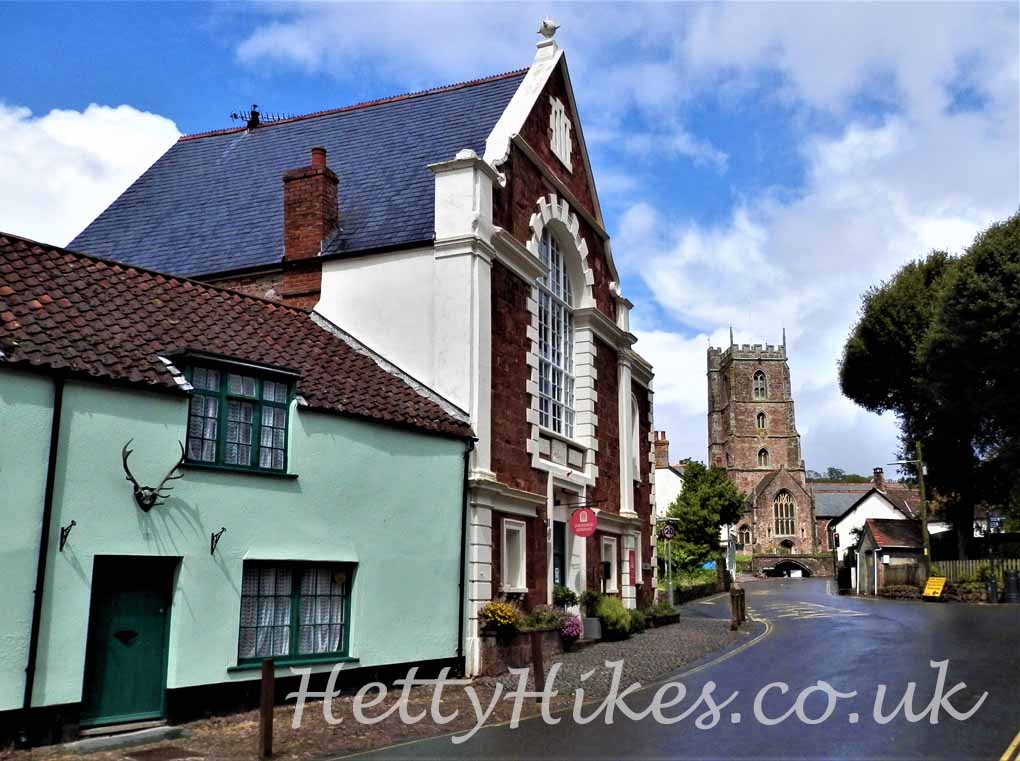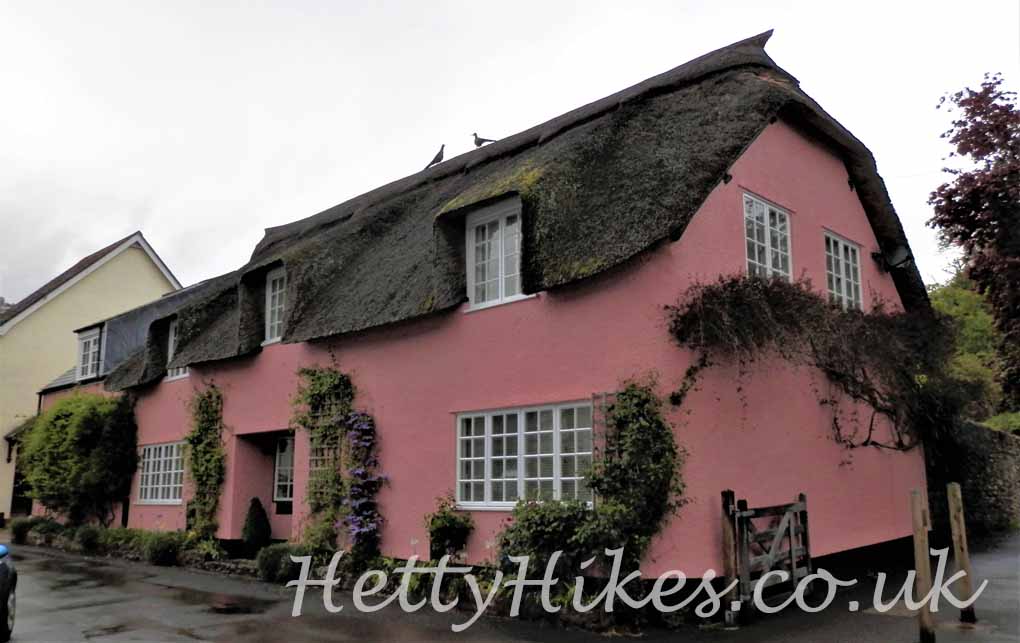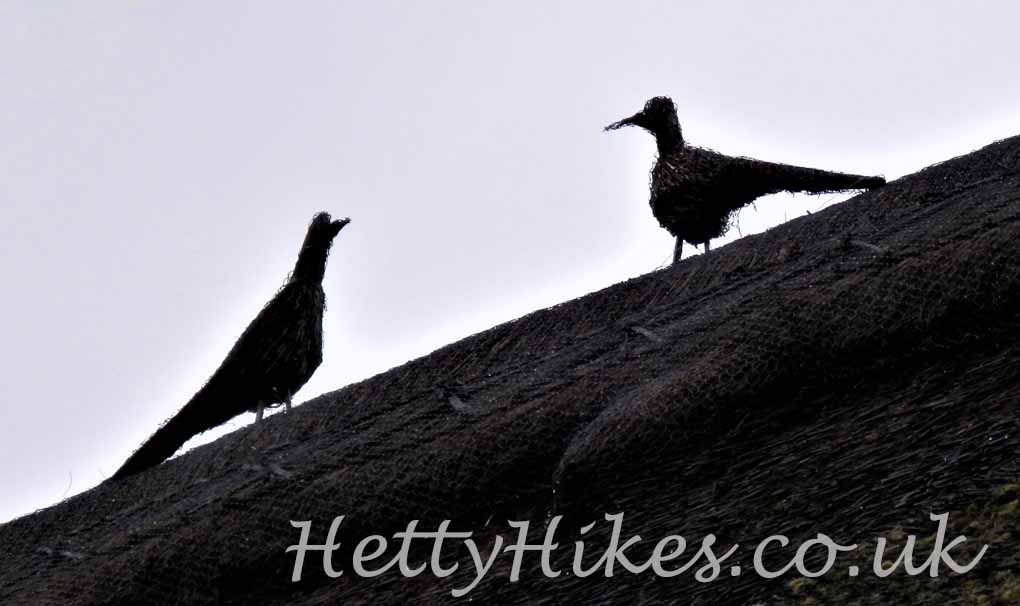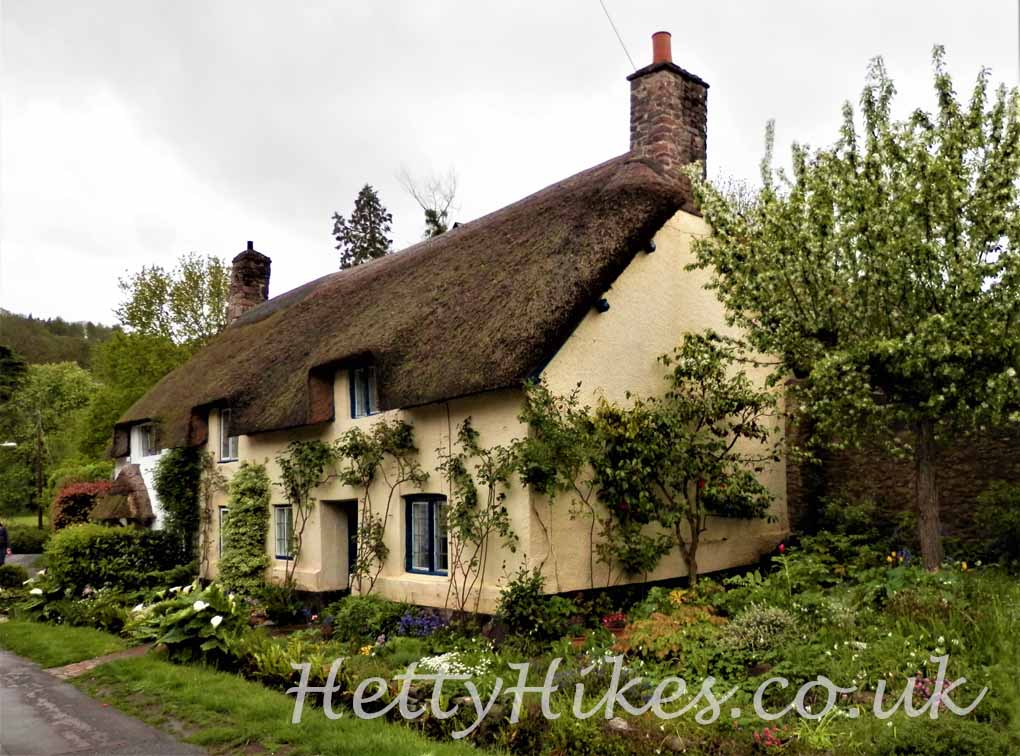 Gallox Bridge for pack horses, while carts used the ford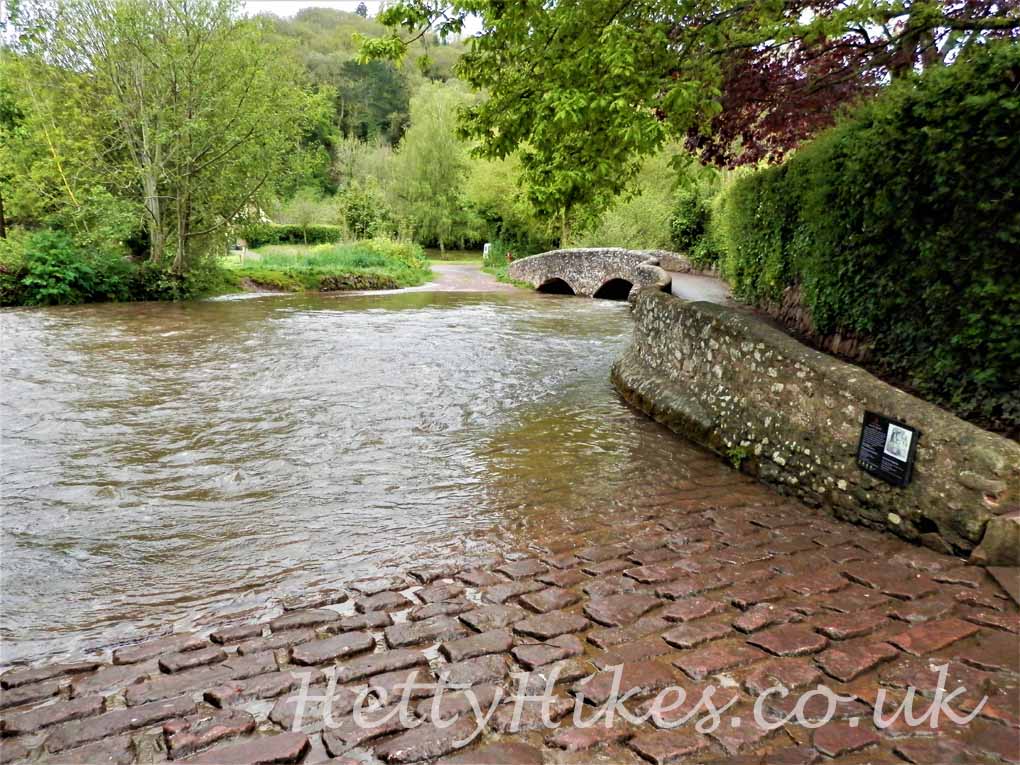 Then we walked up through the woods
St Leonard's Well is in a 16th century well house. You can see inside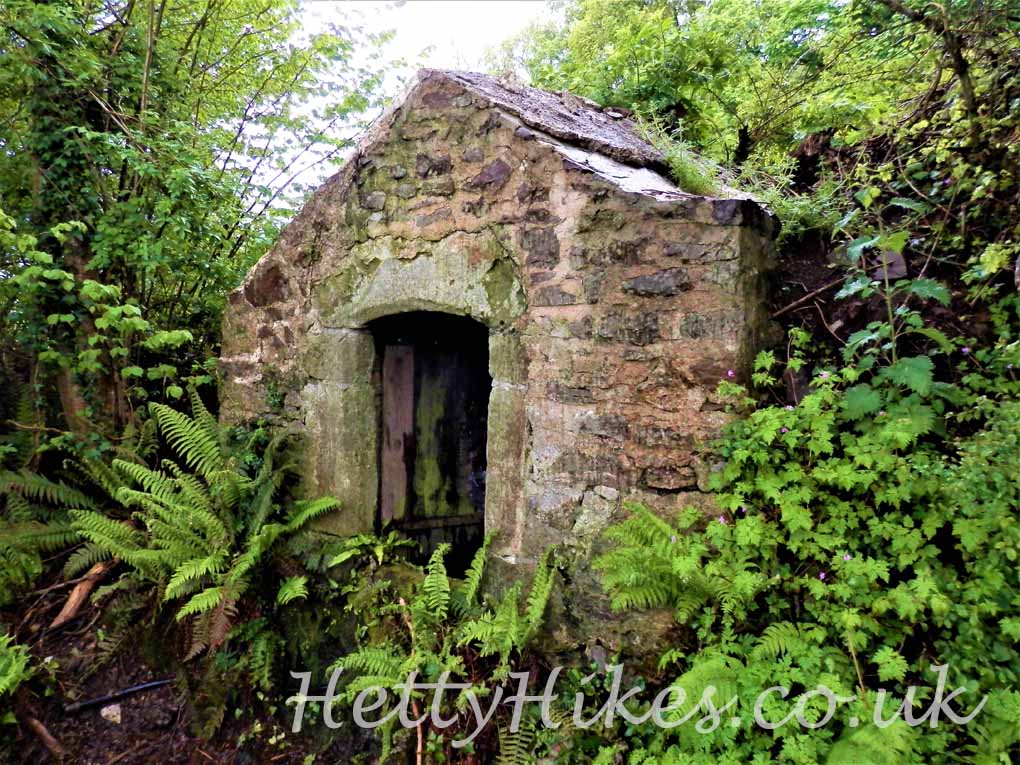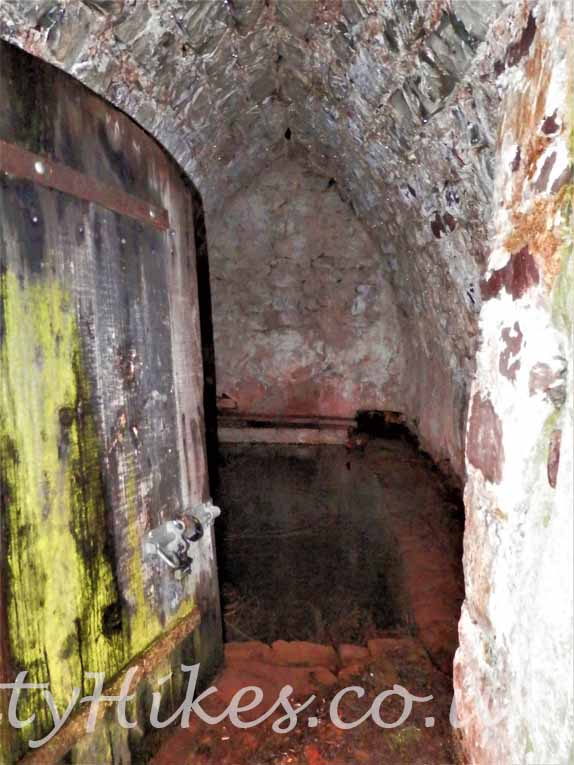 What remains of the Butter Cross was moved here from the High St about 1825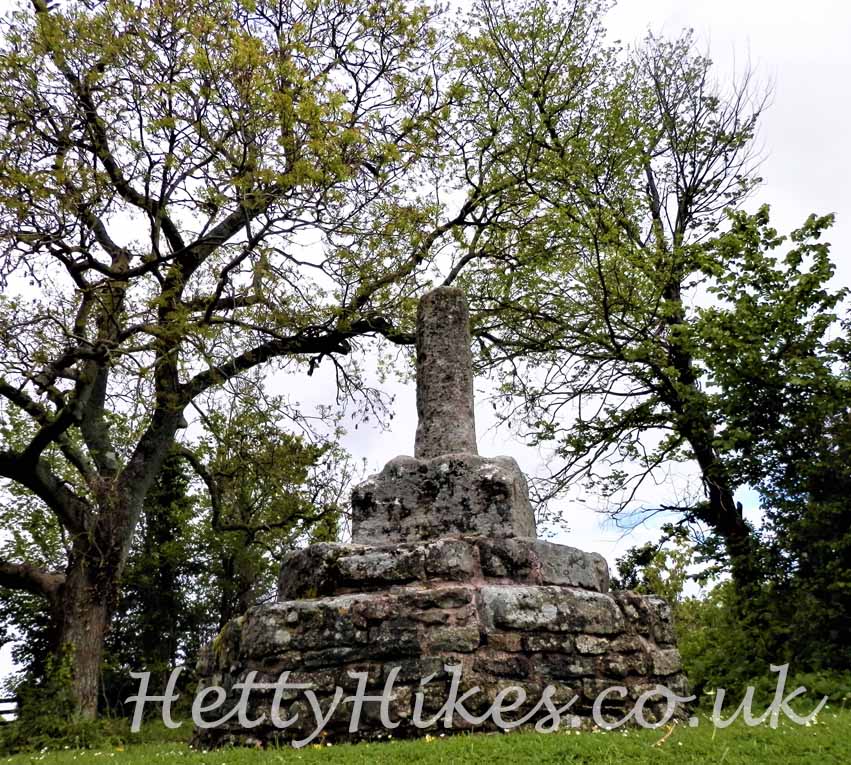 Several buildings remain from the abbey that was here
A very long thatched building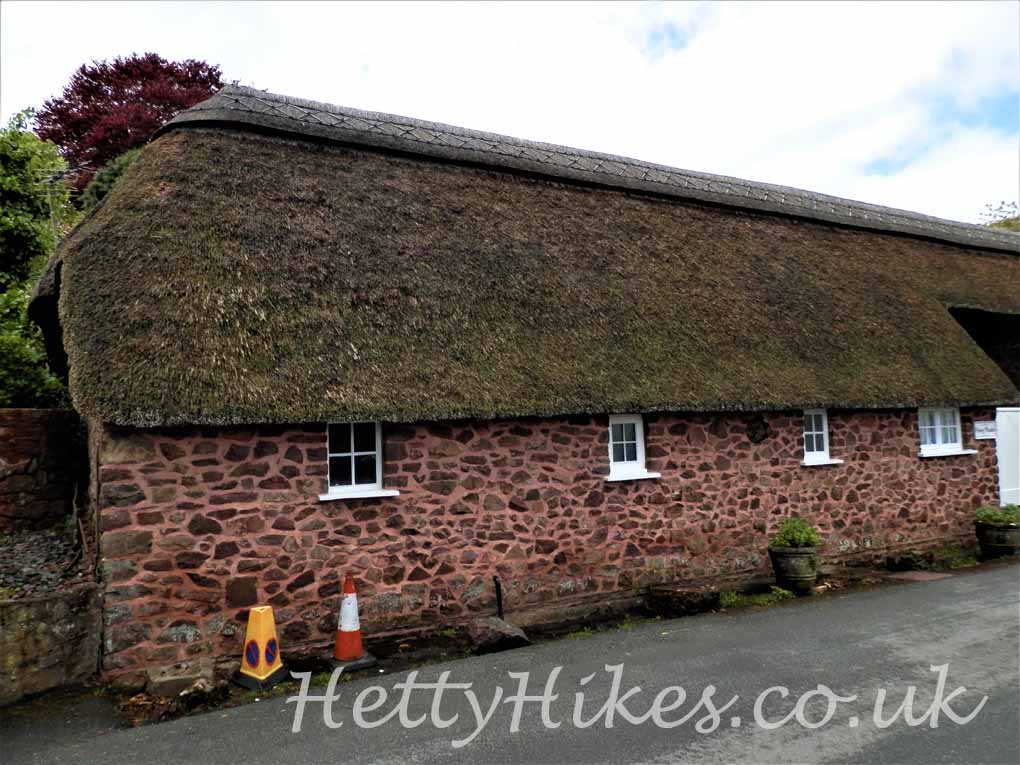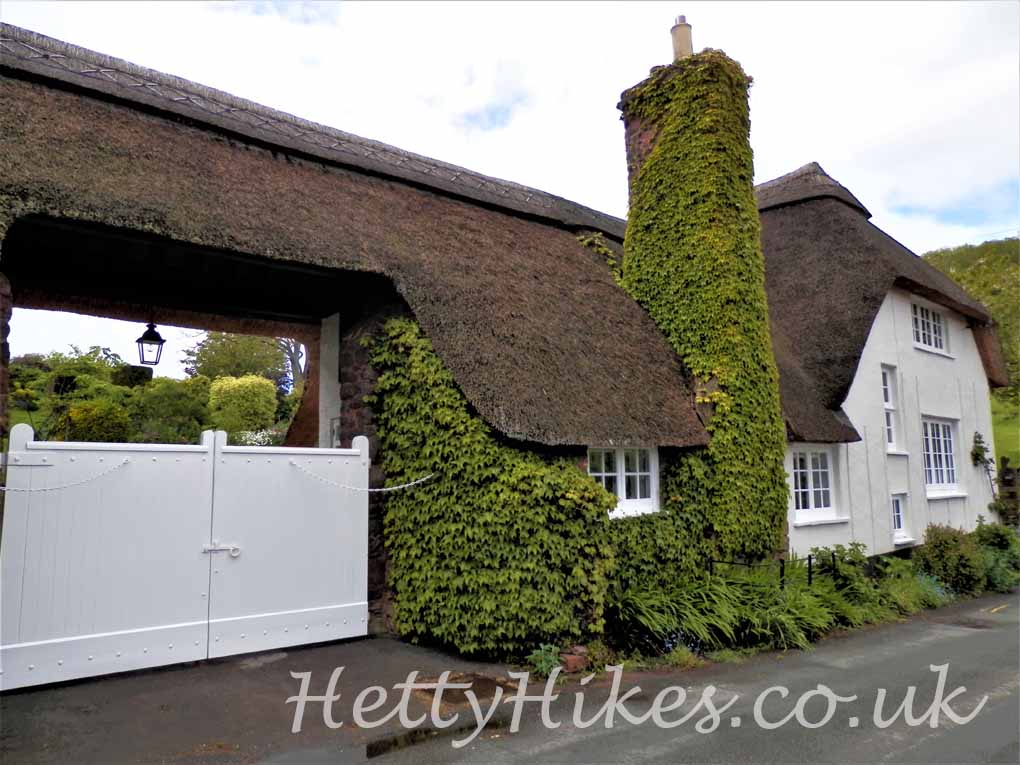 Dunster Castle is across the valley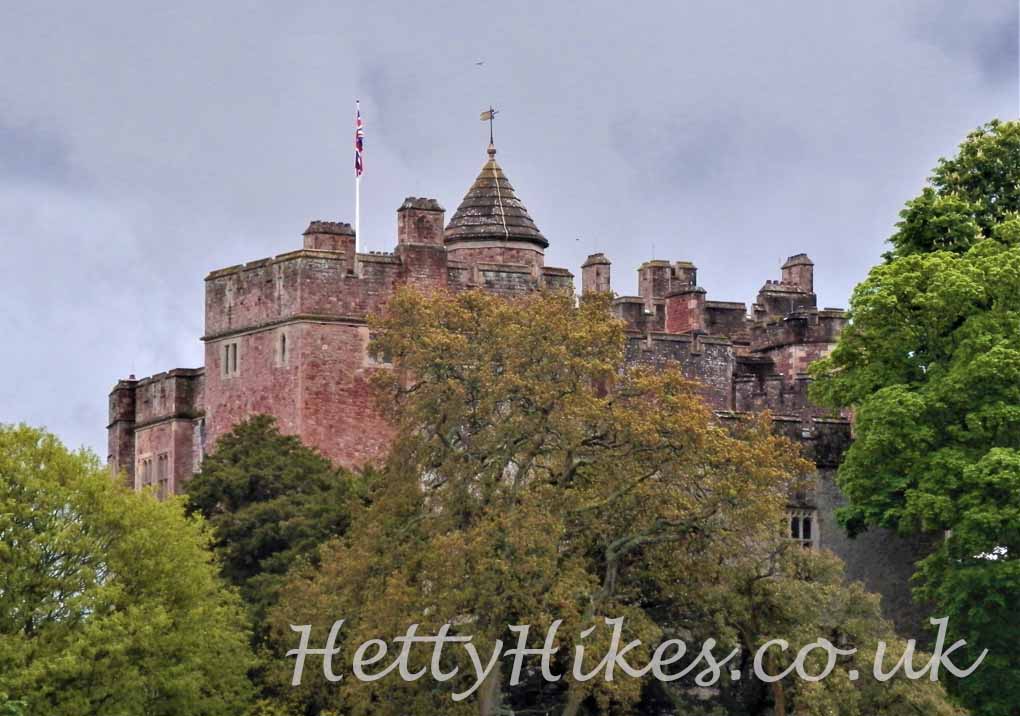 16th century Tithe Barn now village hall and Norman Dovecot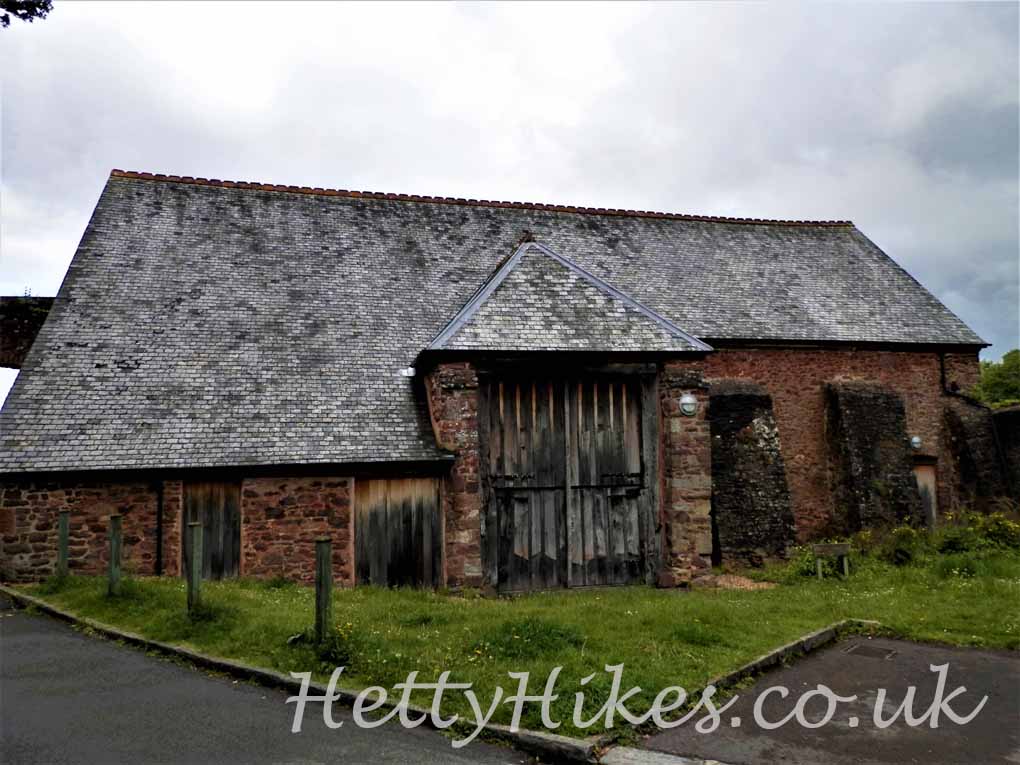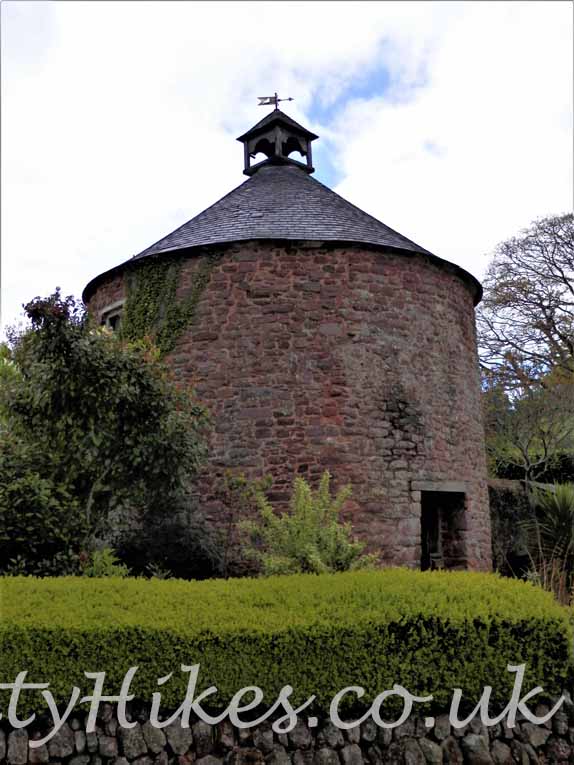 15th century Parish Church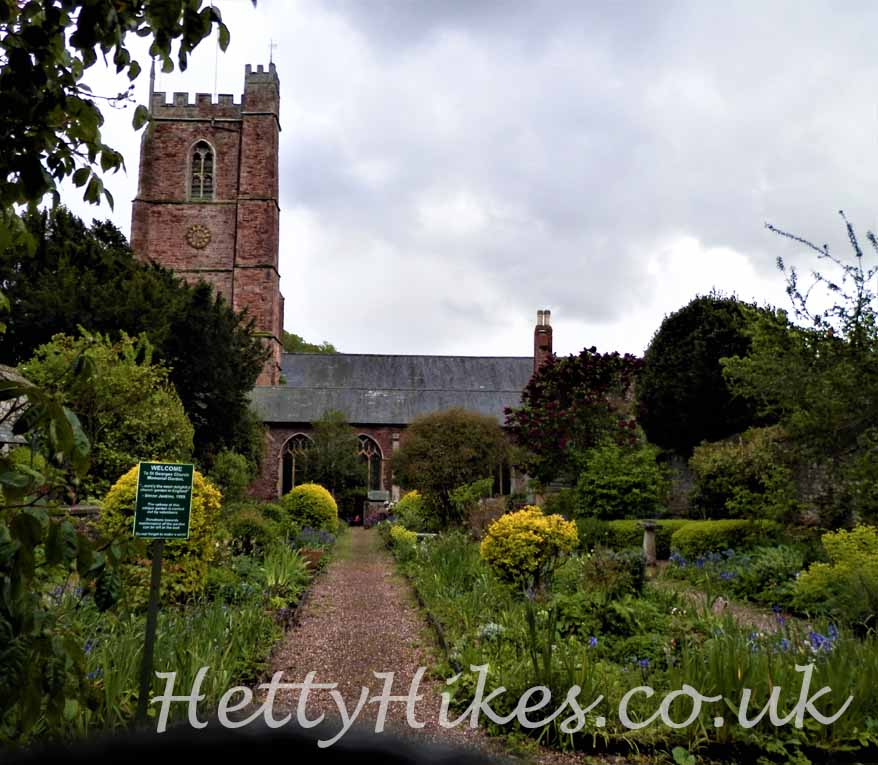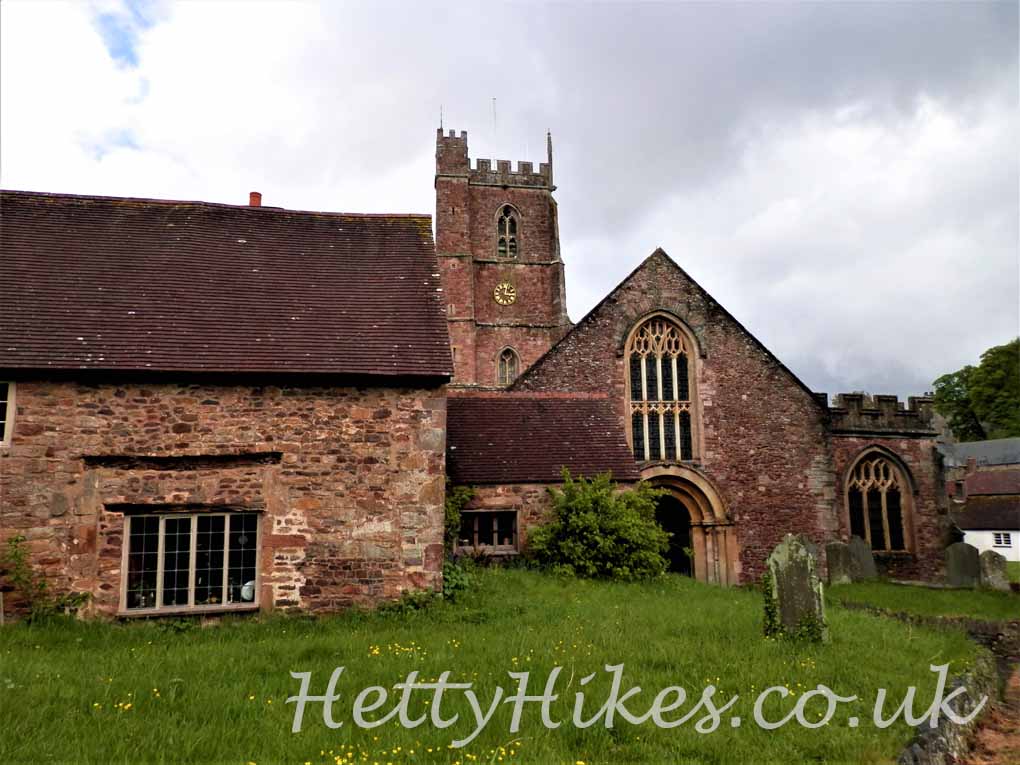 Fancy hinges and stonework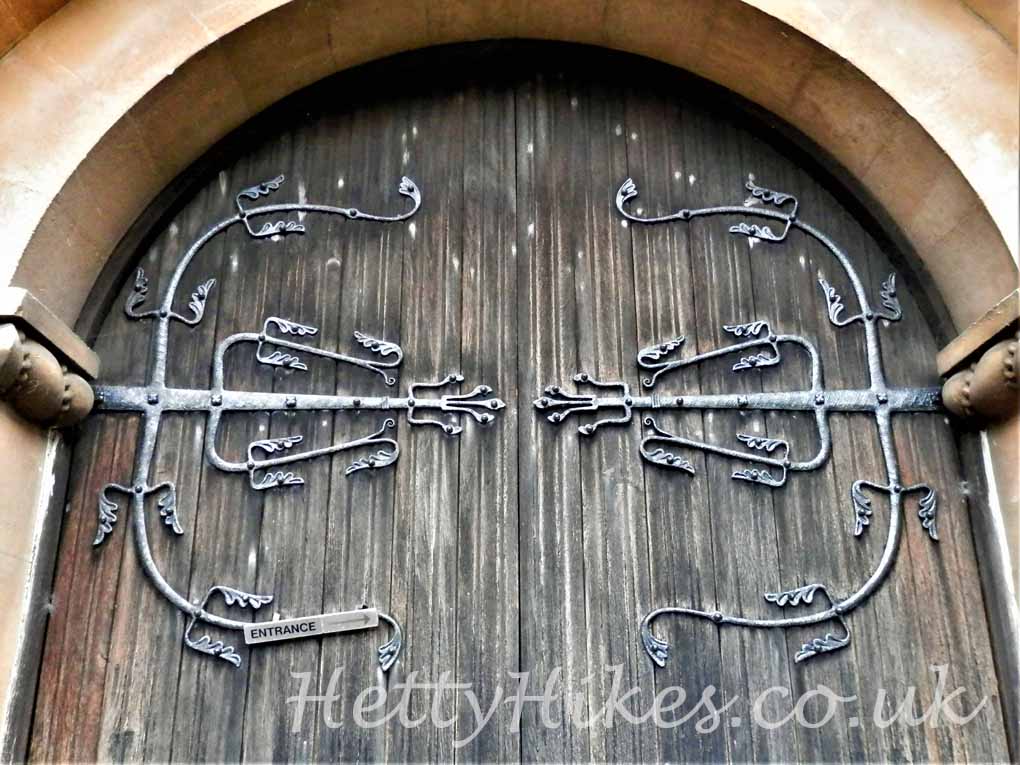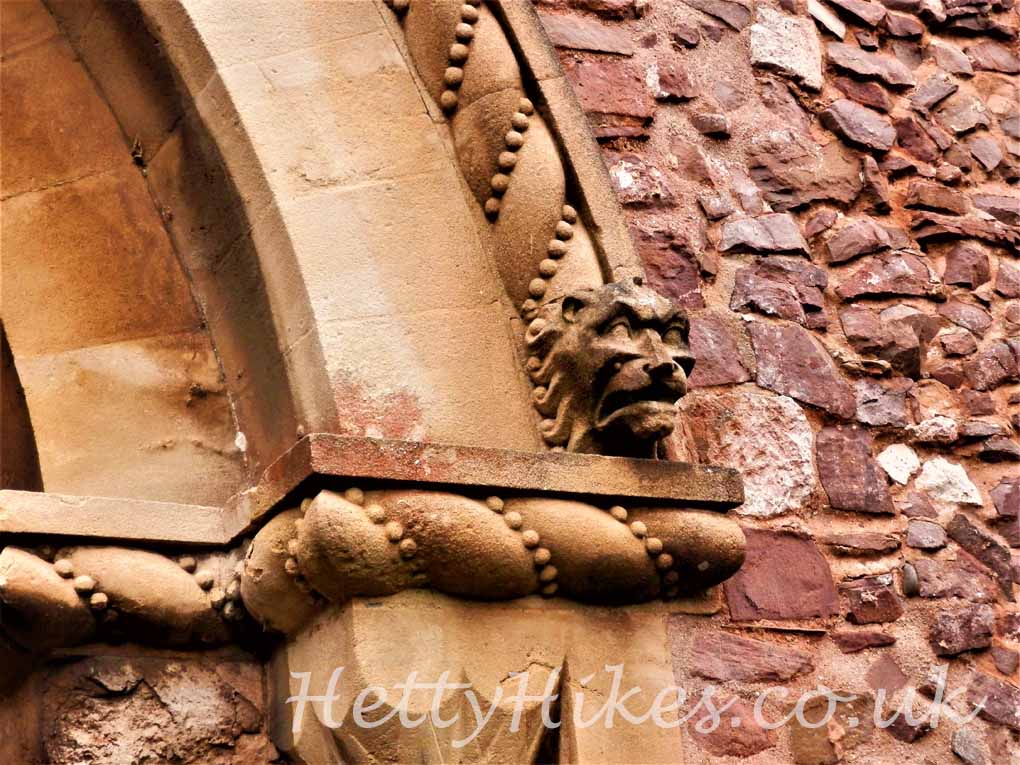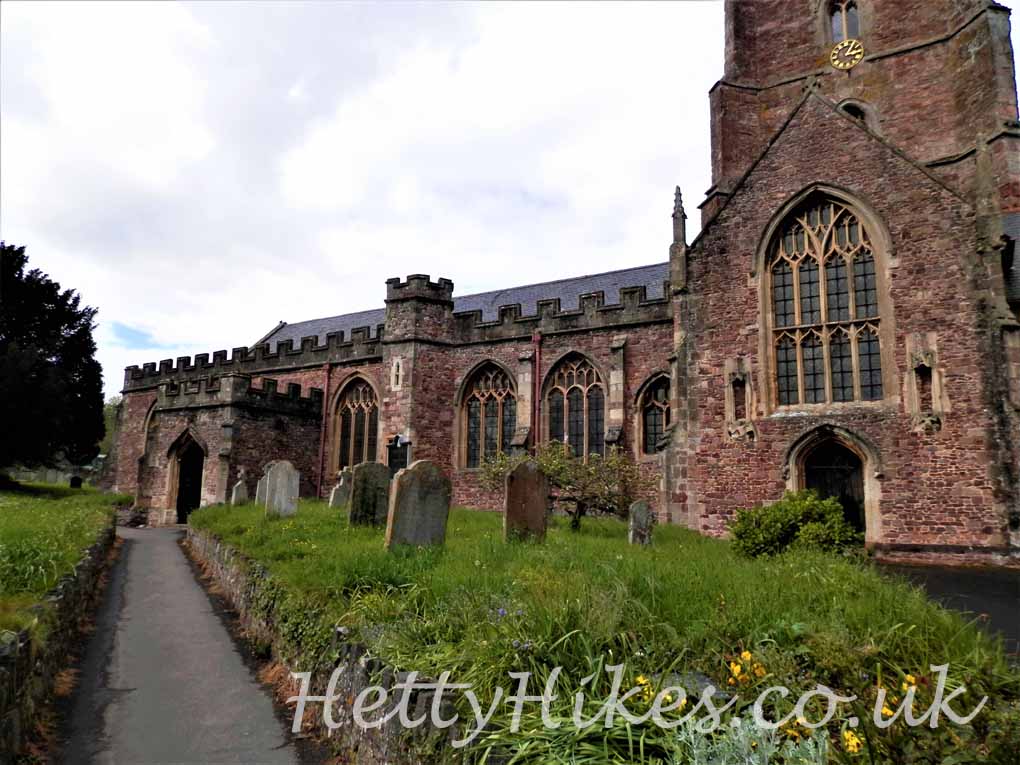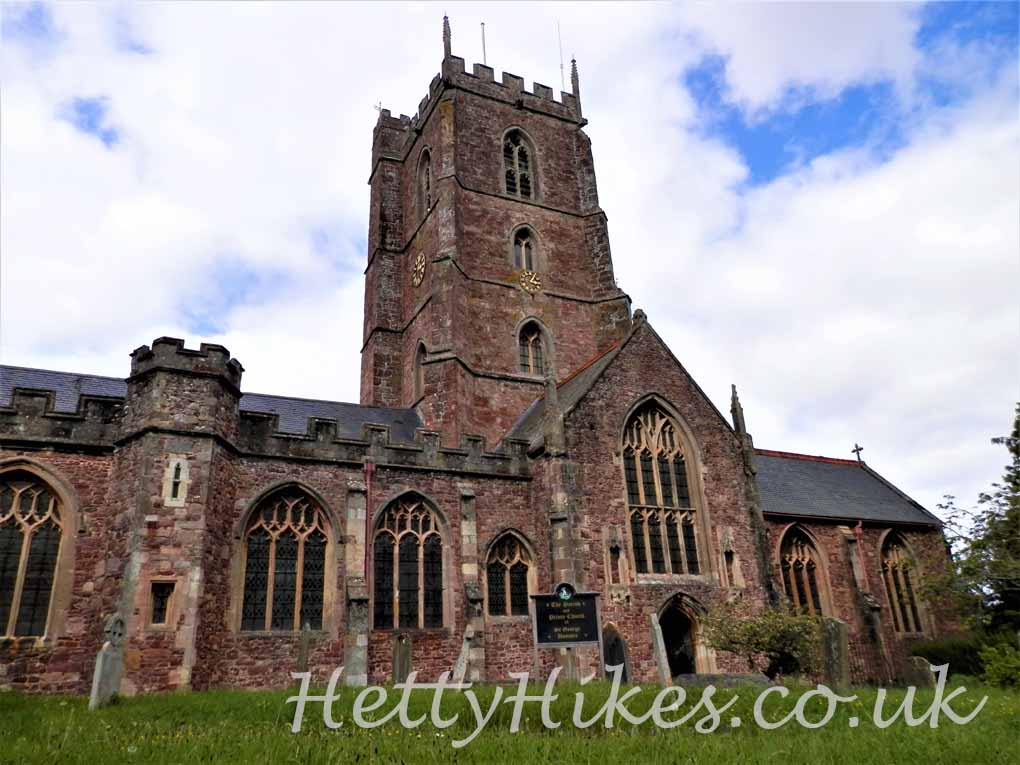 The Old Nunnery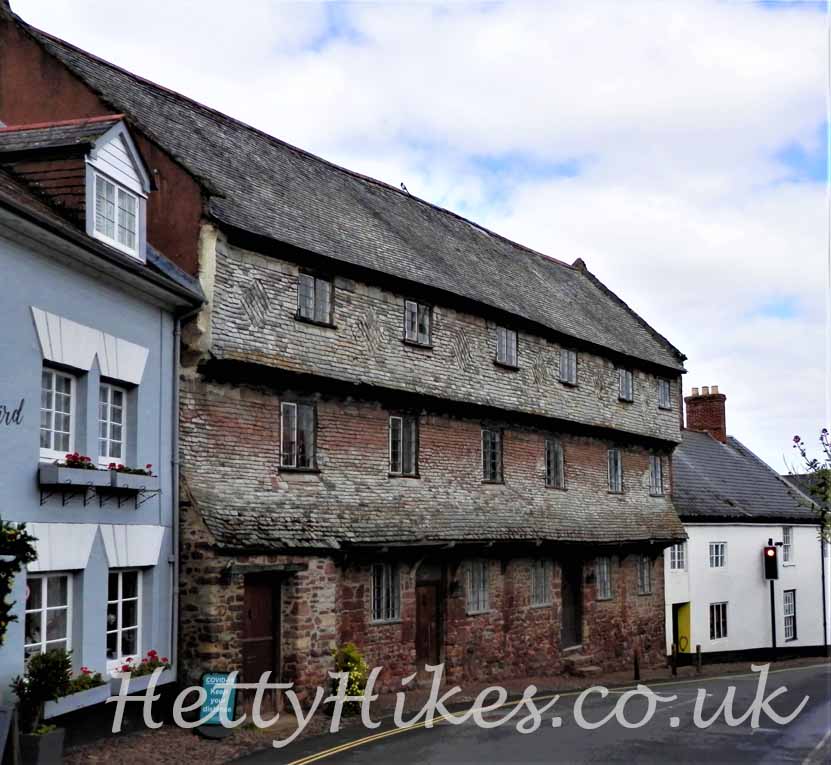 Back at the Yarn Market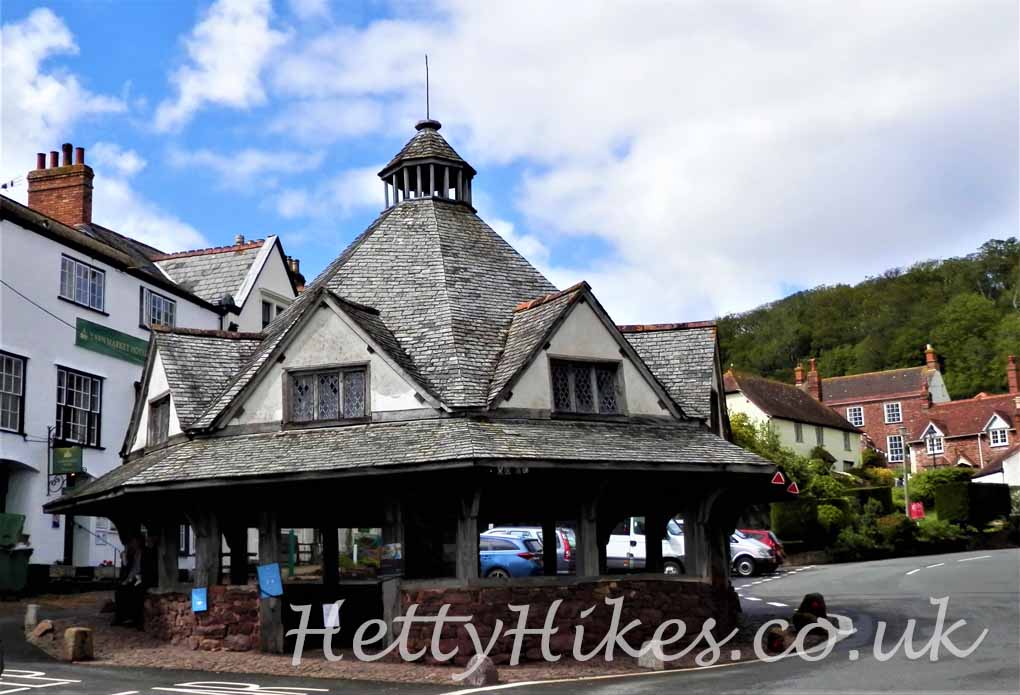 Next: Ilfracombe
All images on the website copyright of HettyHikes.co.uk