Sussex                                                                                                            Photos by Hetty
4th May 2017
Steyning was a river port until the 13th century, and in the 18th Century it was an important town on the coach route between Brighton and London.
High St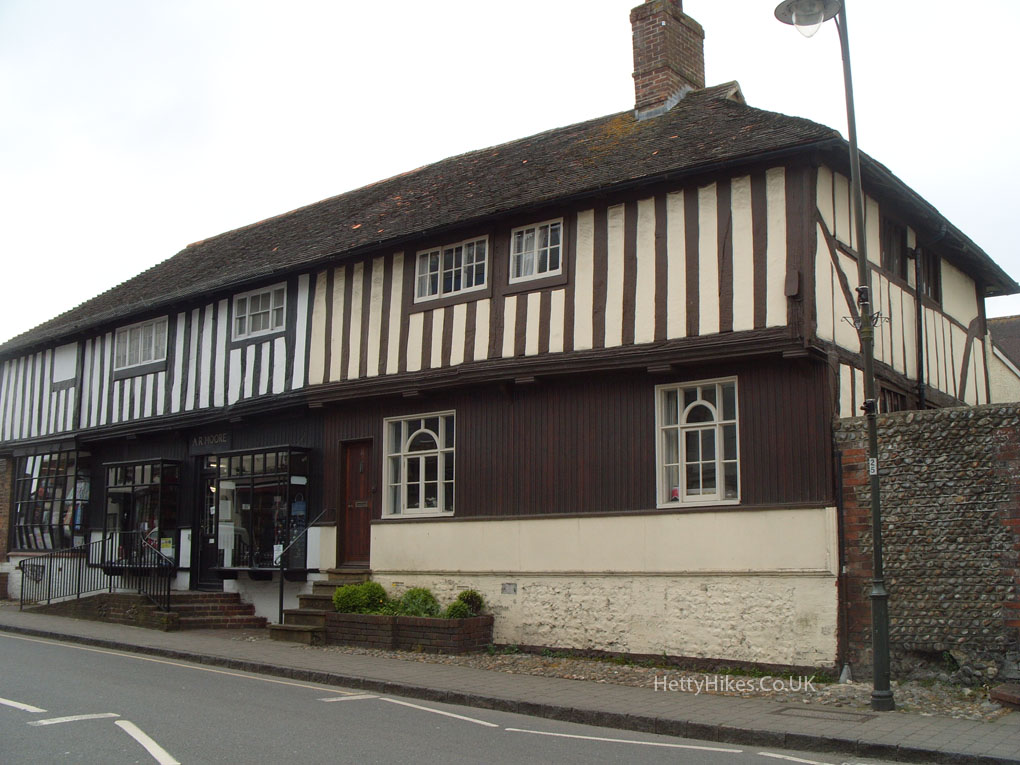 The Chequers Inn has a late 18th century brick façade hiding its mediaeval timber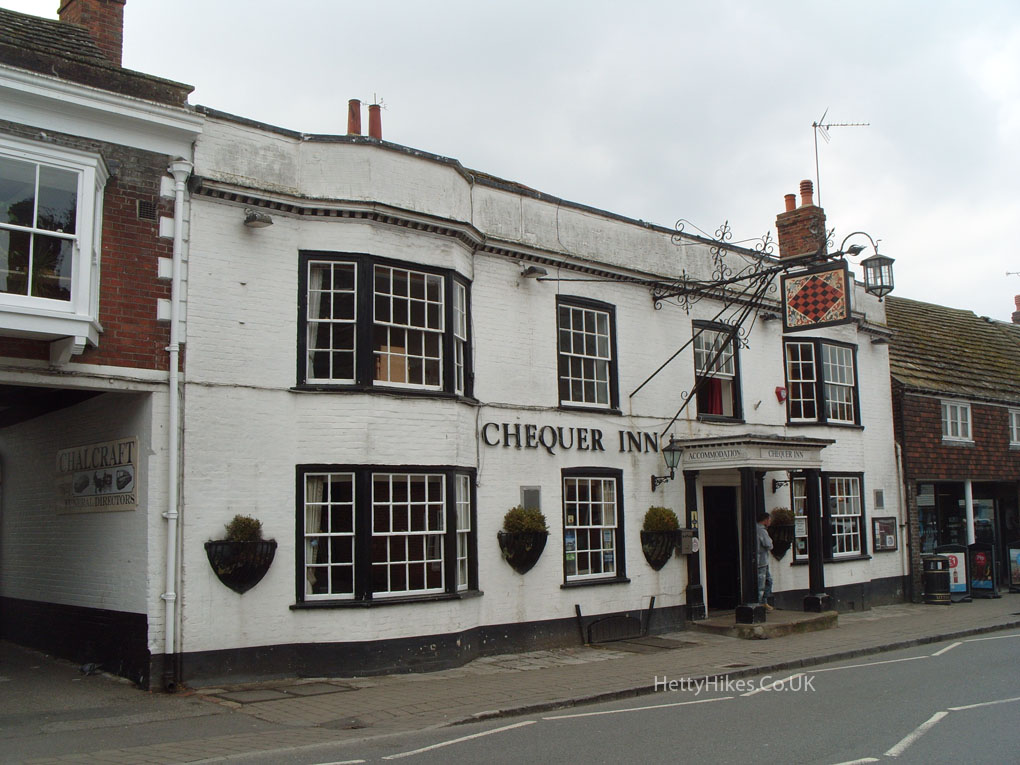 The Stone House, one of the oldest houses in Steyning dates from the 15th century. It was once a mint (for coins) and later a prison.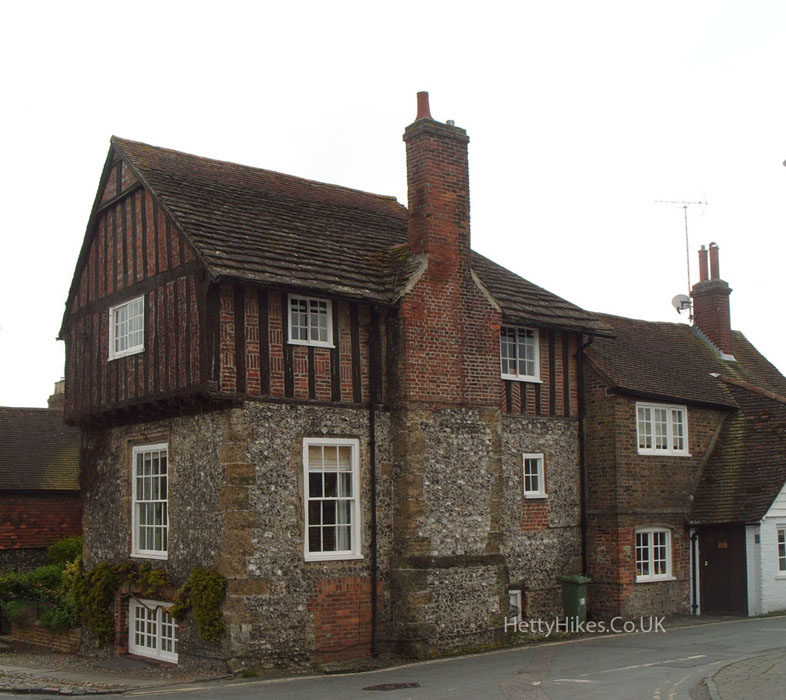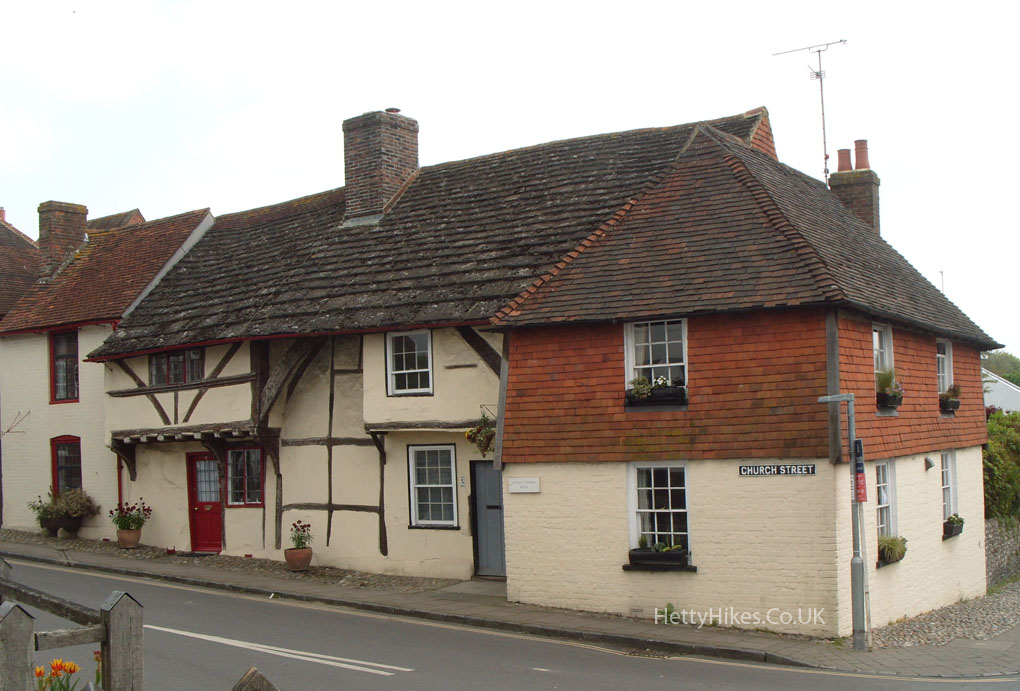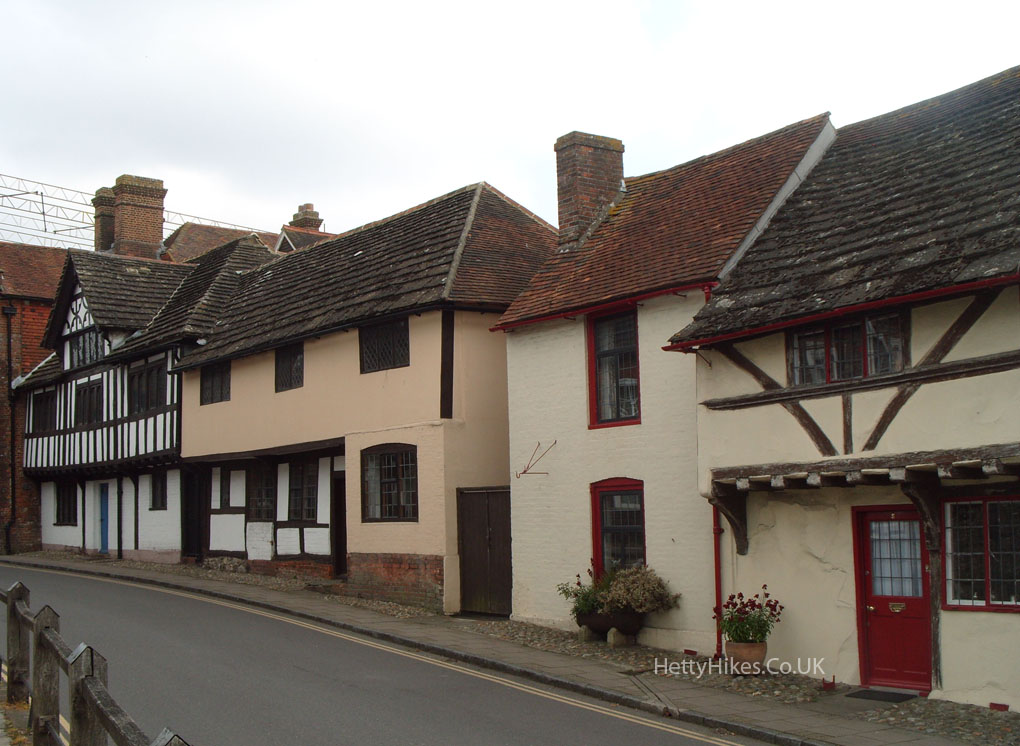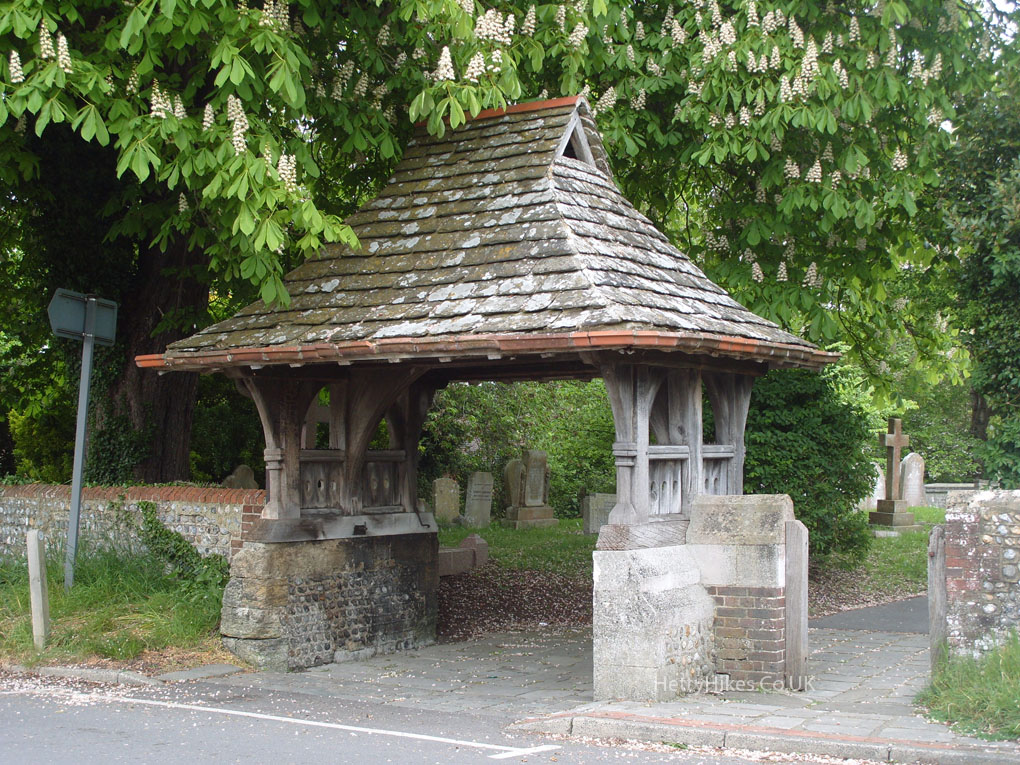 Steyning Church – this replaced a Saxon church. The nave is Norman, with a 16th century tower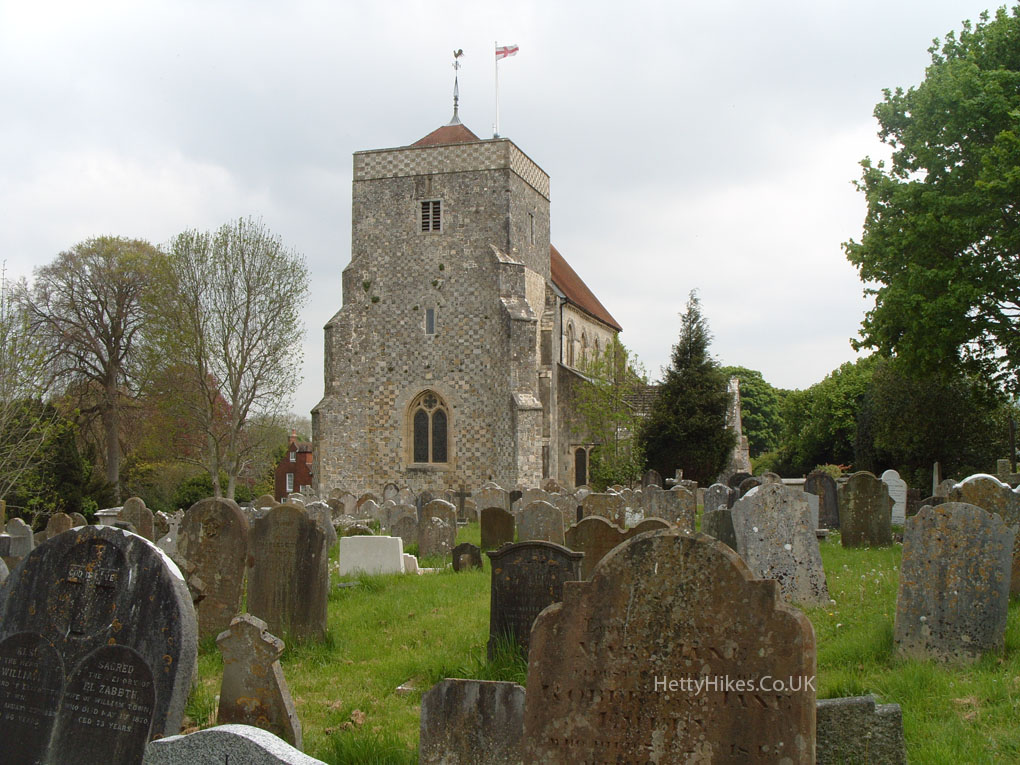 Ancient door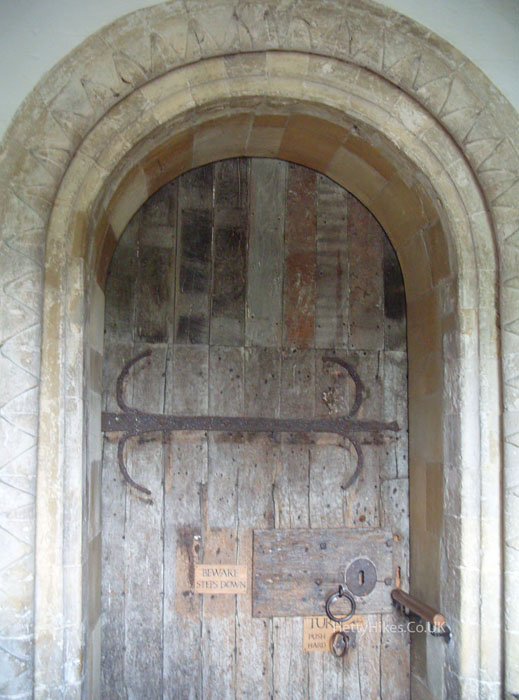 Norman nave and clerestory with Norman arches, c.1150
Medieval wooden carvings
3rd February 2015
We walked from Bramber to Steyning, and found him in the park – St Cuthman who built the Saxon church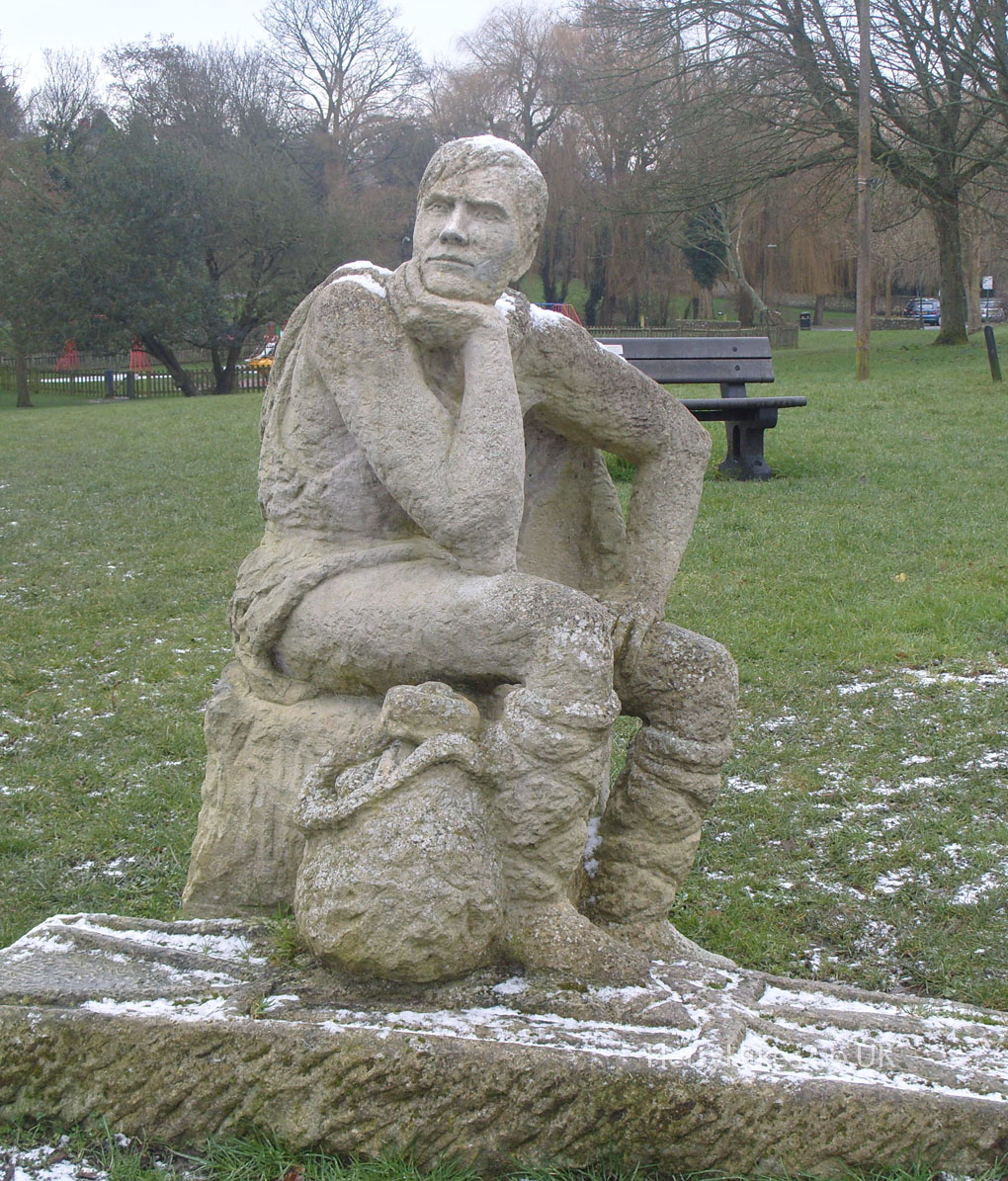 Steyning's Norman church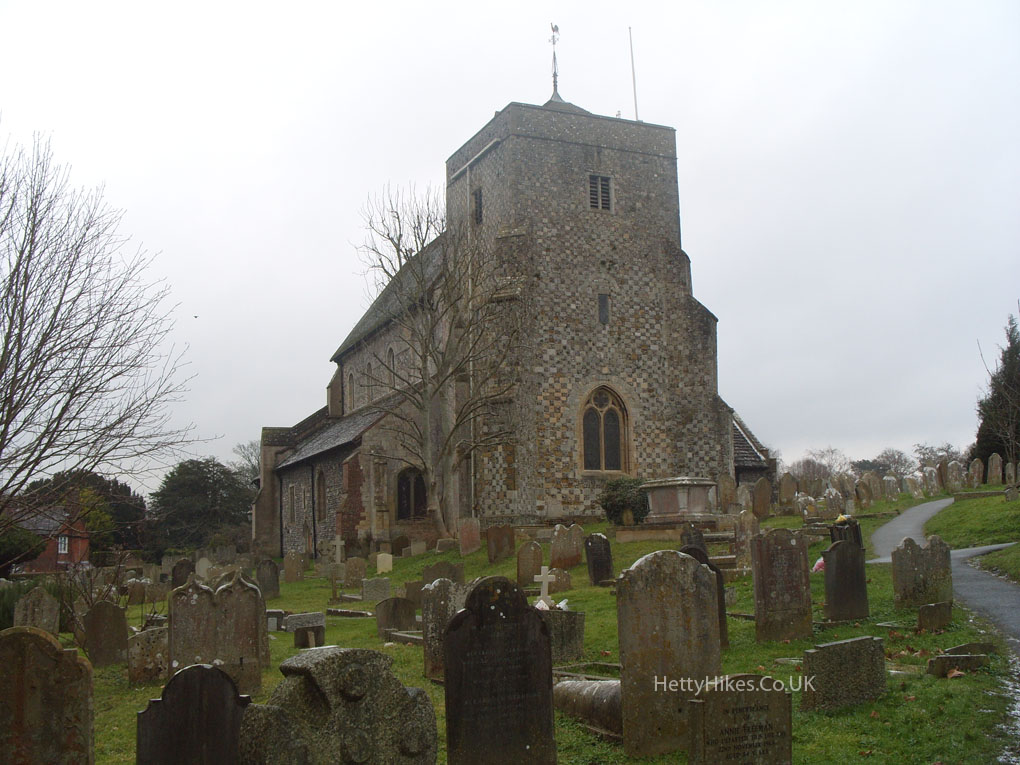 Stonework on the church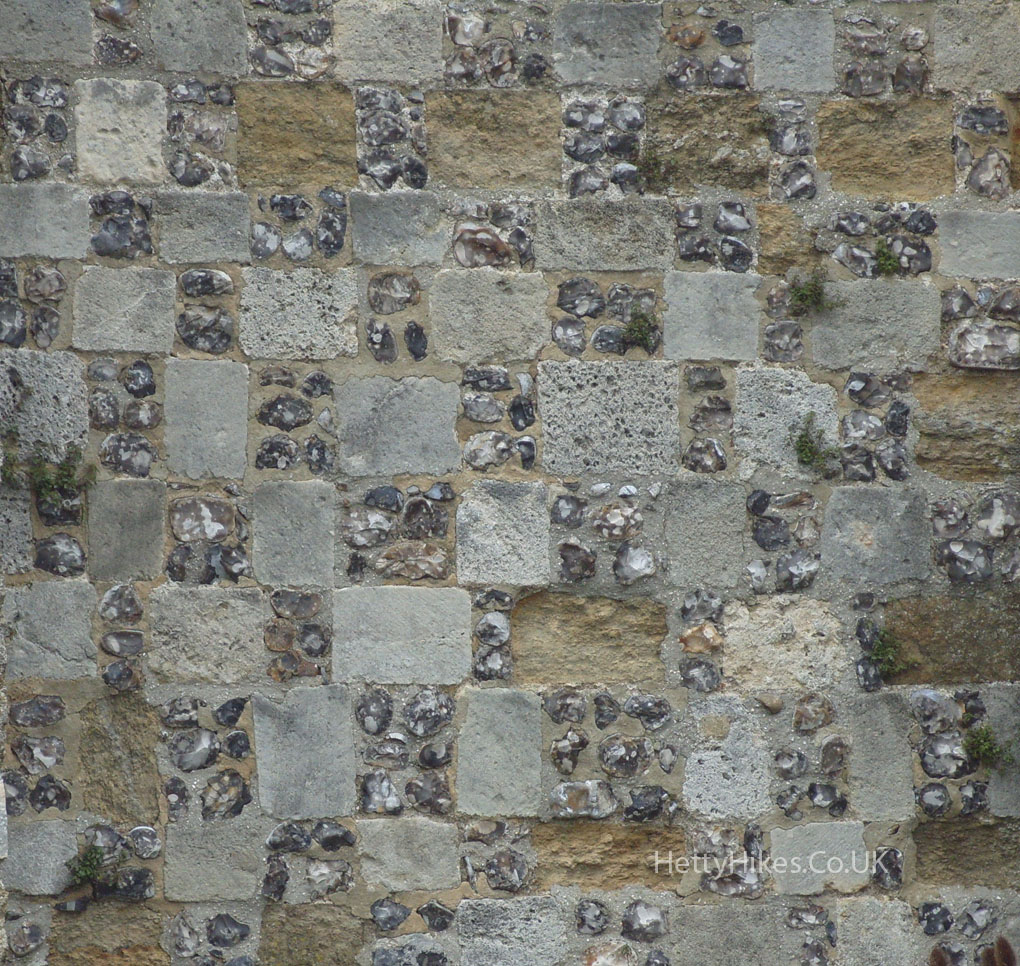 Once a Saxon port, the village has mediaeval timber framed, and Georgian brick, buildings.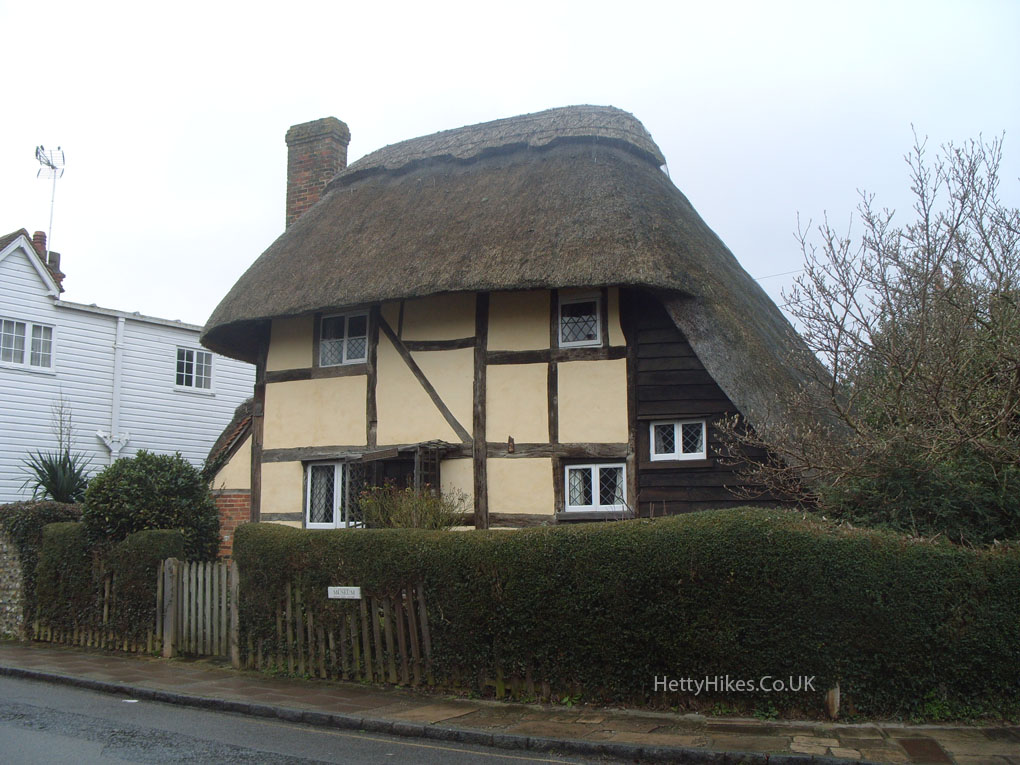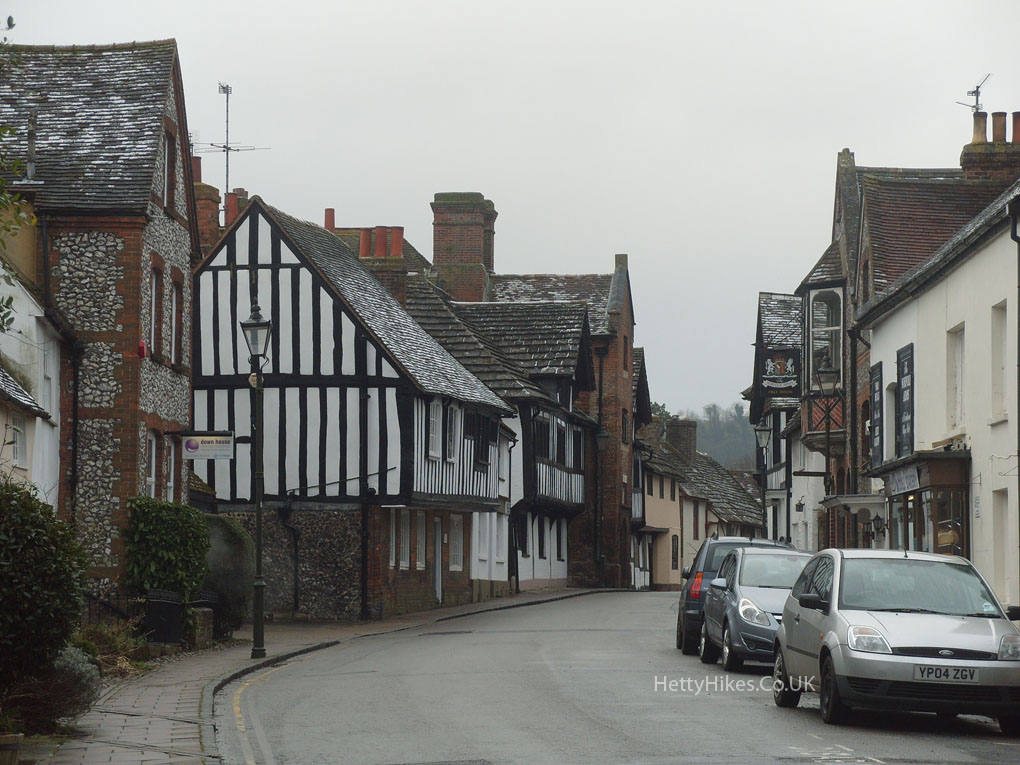 This has been a school since 1584, and the brick porch was added in 1614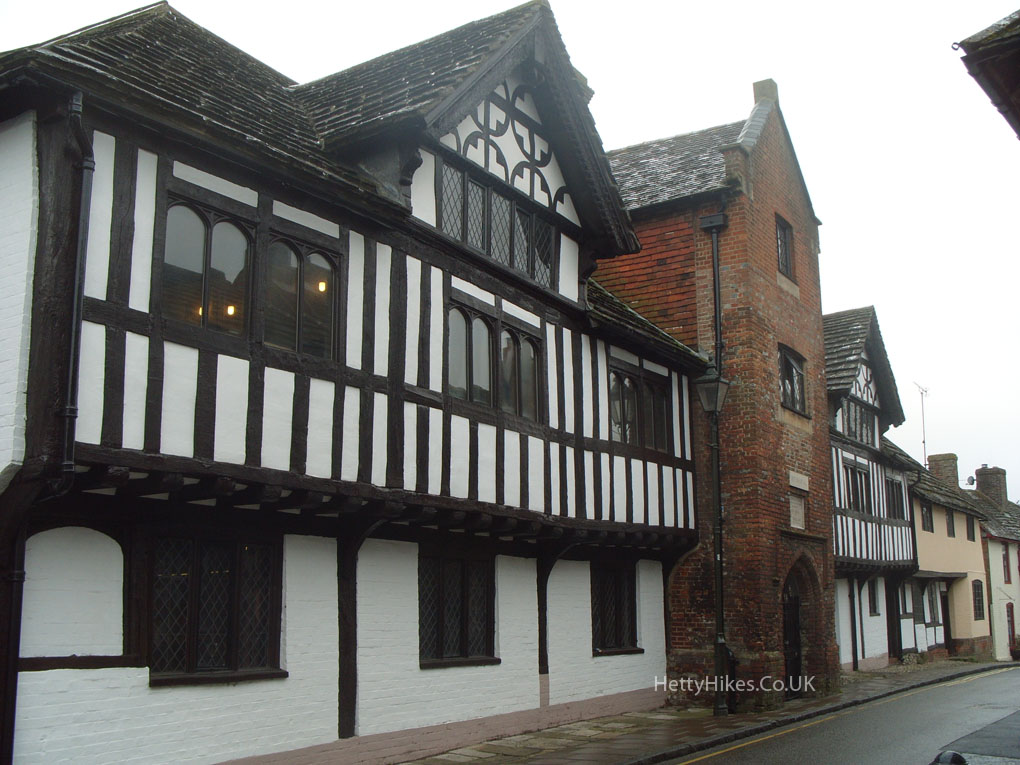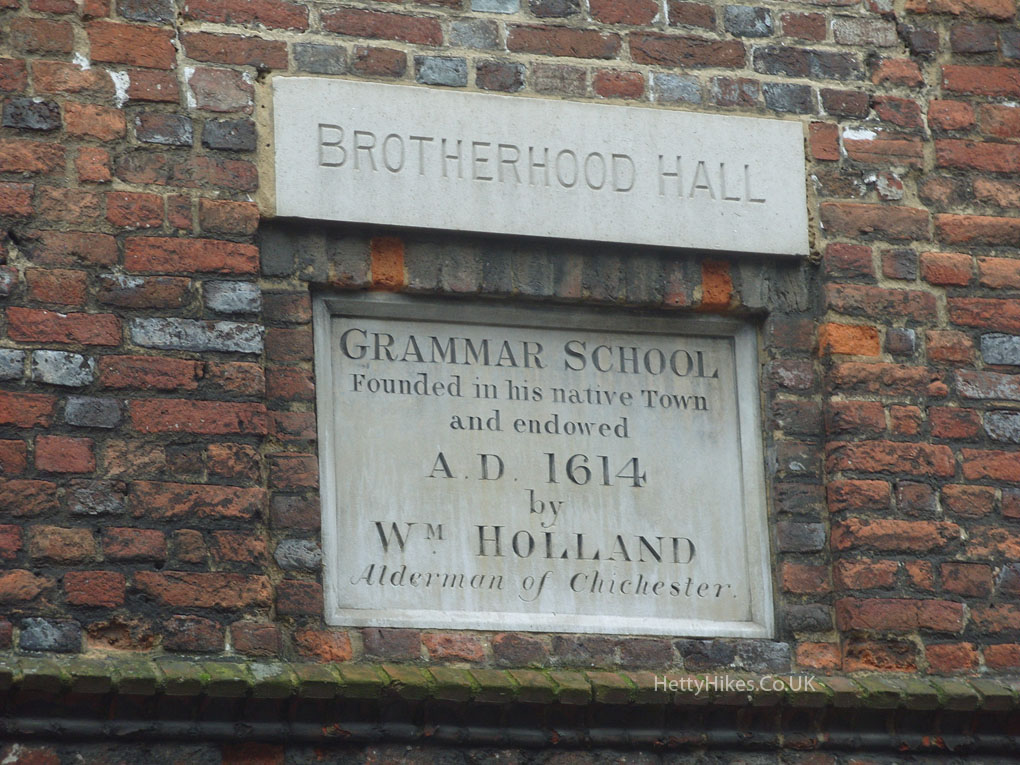 Some cottages date from the 14th century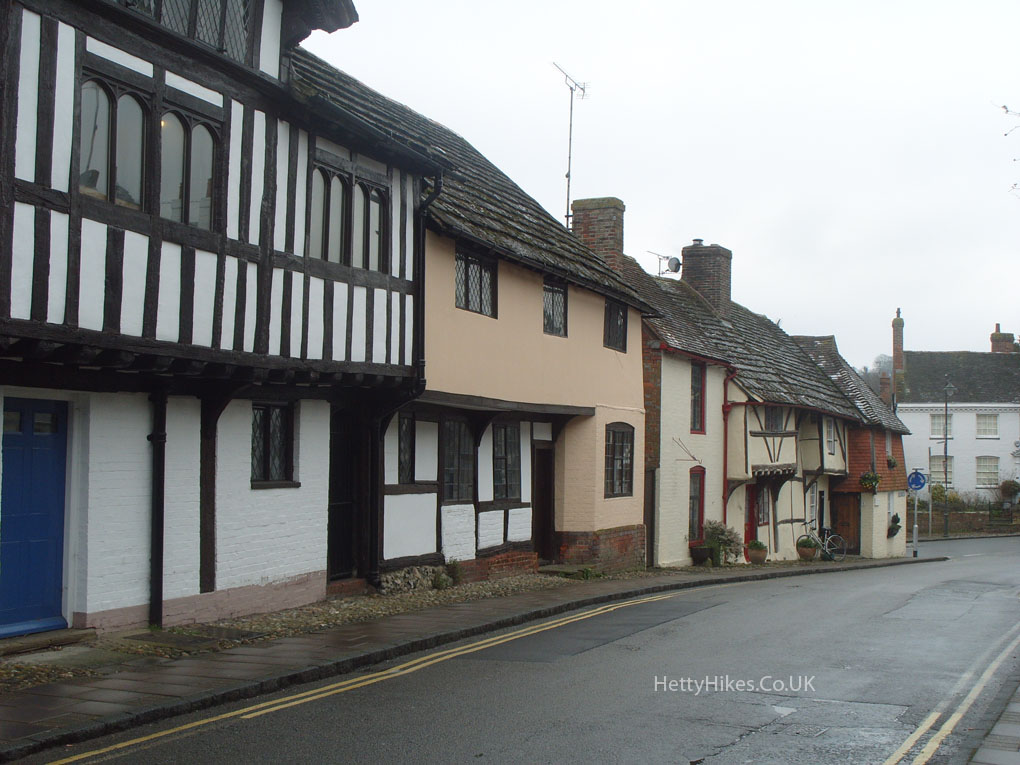 The Old Market House with clock tower, was once the town hall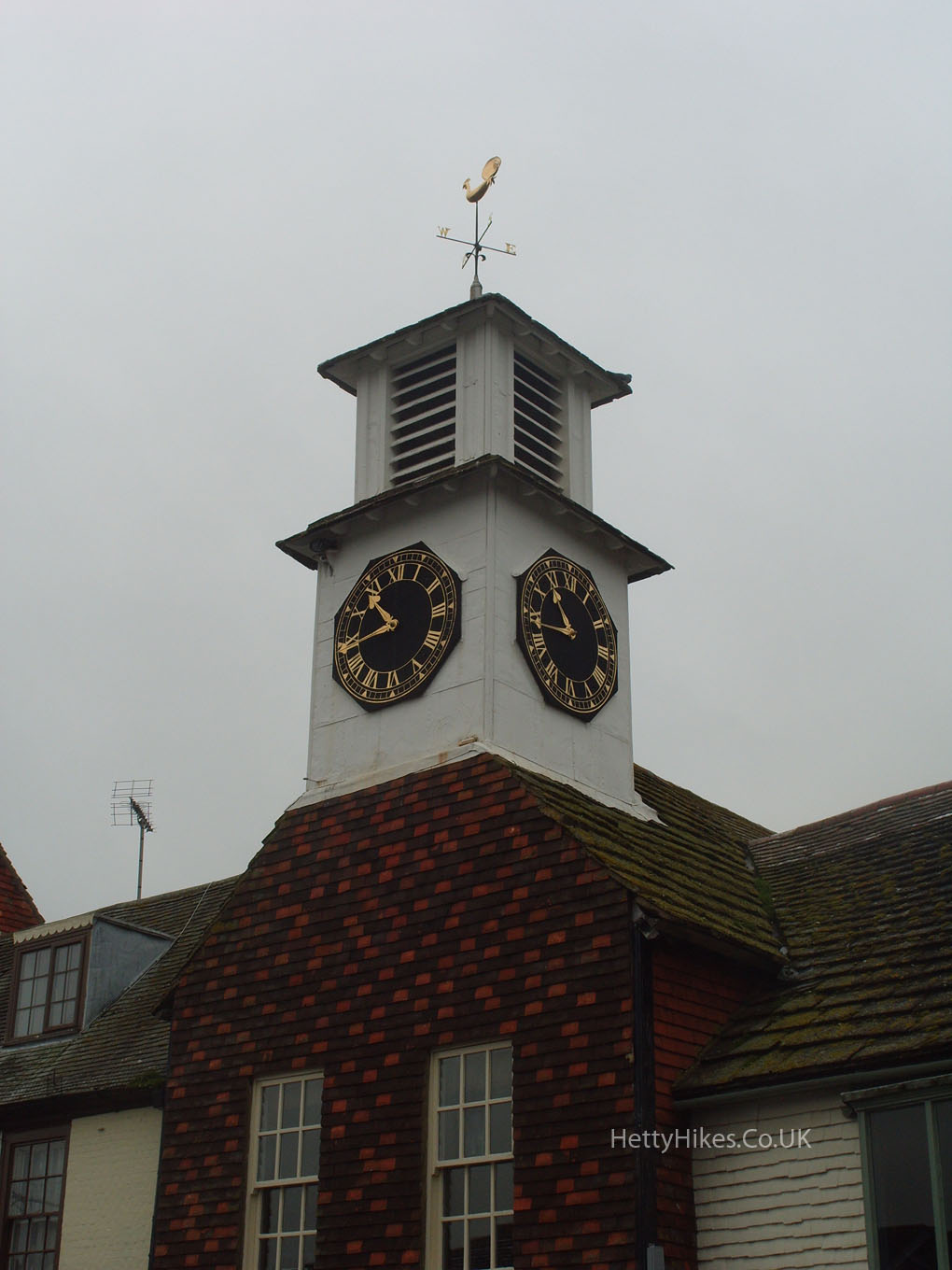 Workhouse cottages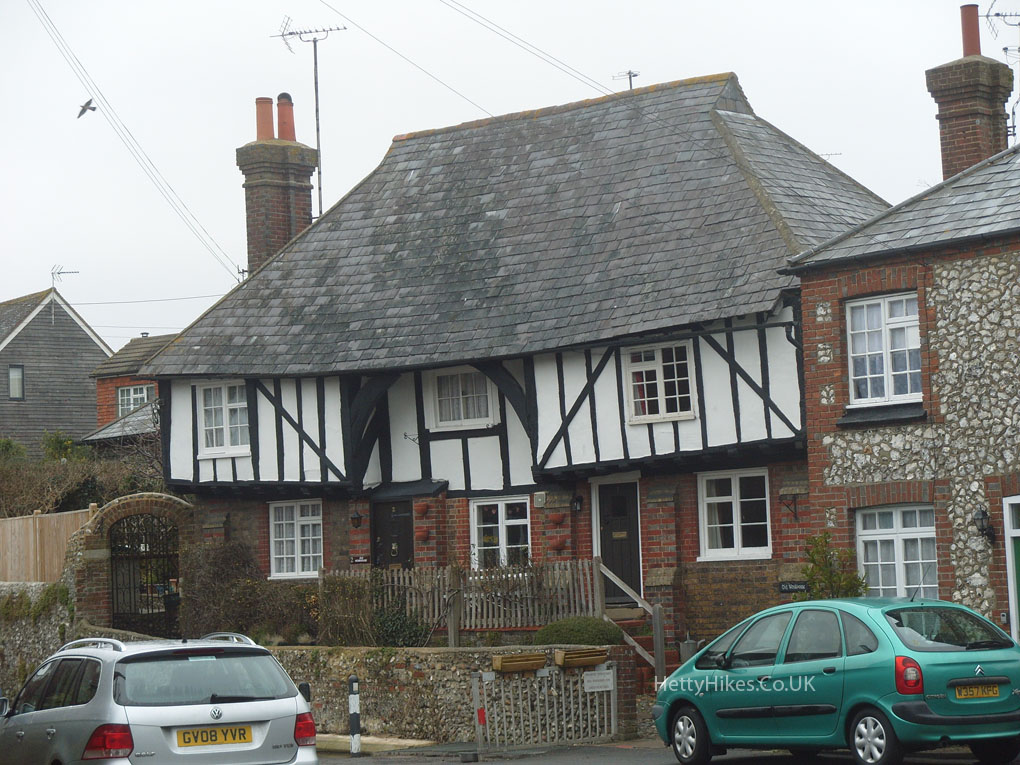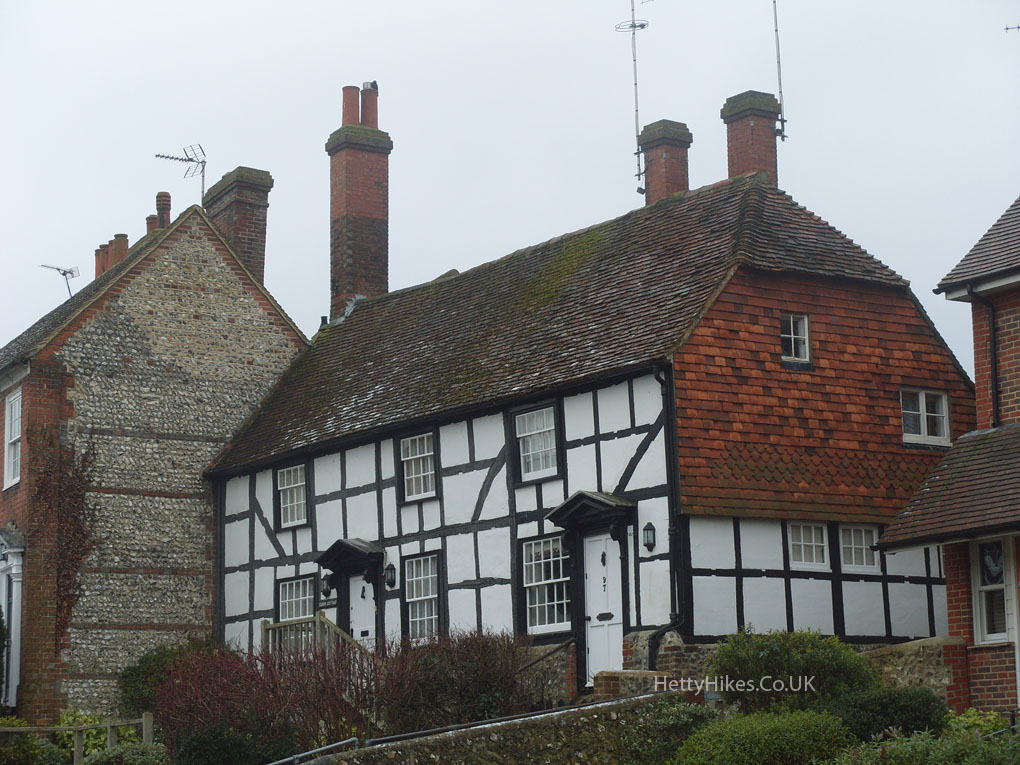 All images on the website copyright of HettyHikes.co.uk