near Gloucester
27th June 2019                                                                                     Photos by Hetty
A visit with Stroud Local History Society                Highnam Court.co.uk website
We were fortunate to have lovely weather for our visit. First we were given a guided tour of some rooms in the house by the owner, and we heard how he had rescued the house and gardens – a massive renovation project. After tea and cake in the orangery, we came across many delightful wooden sculptures as we wandered in the extensive gardens, which can be seen when the gardens are open to raise money for the Pied Piper Appeal. We didn't have time to explore everywhere as the next stop was Highnam Church, next-door.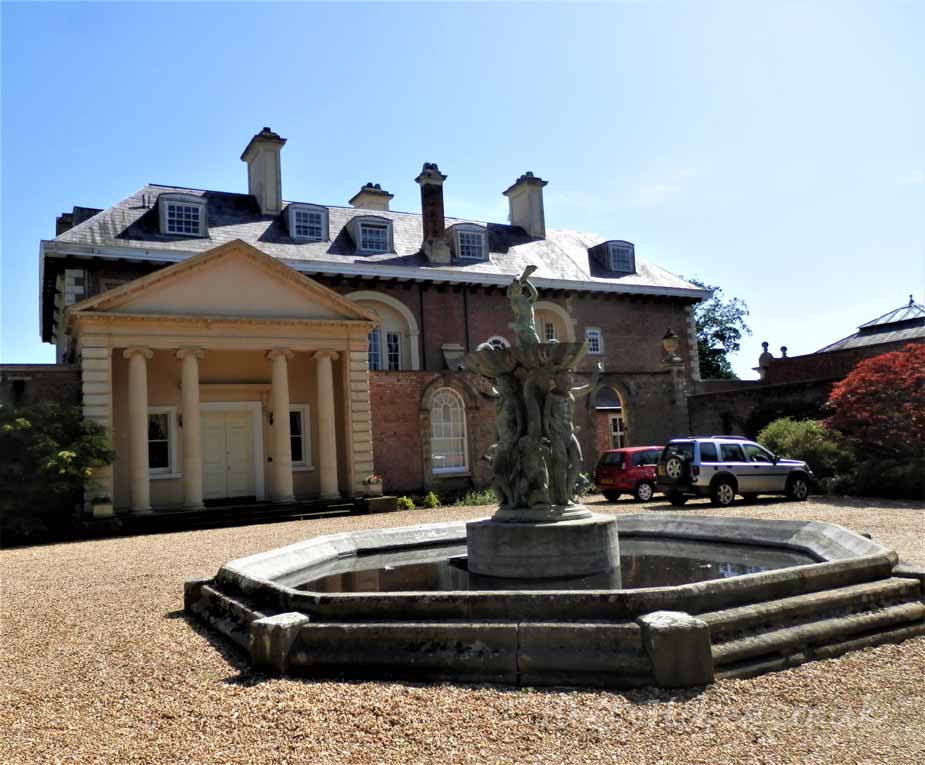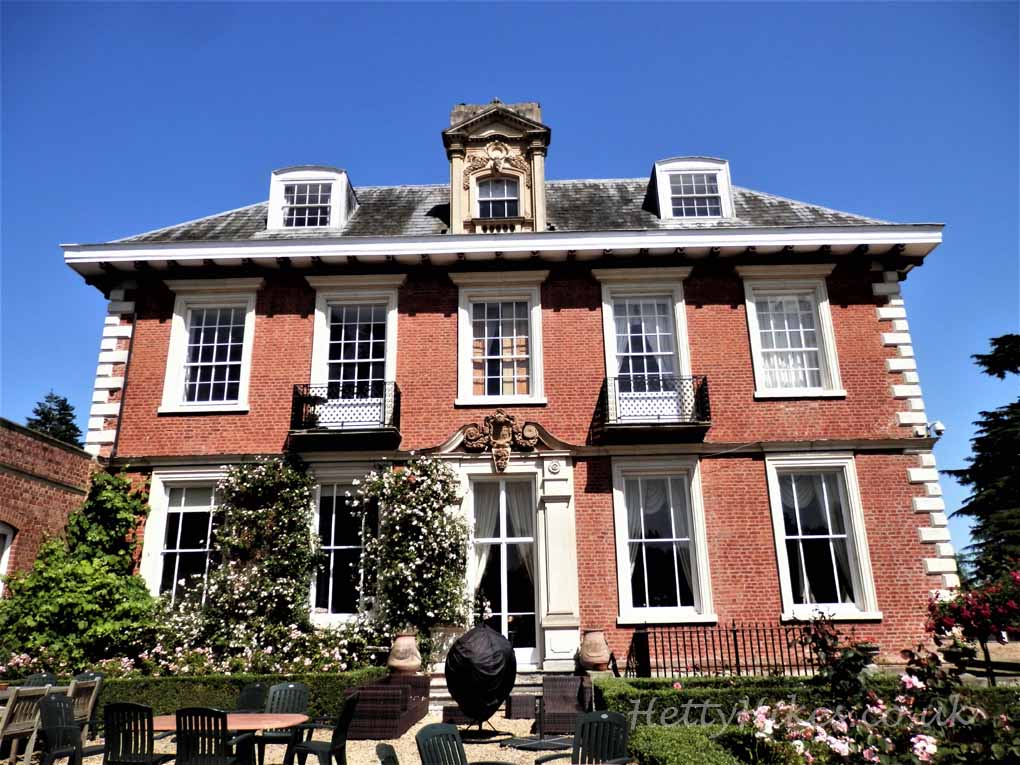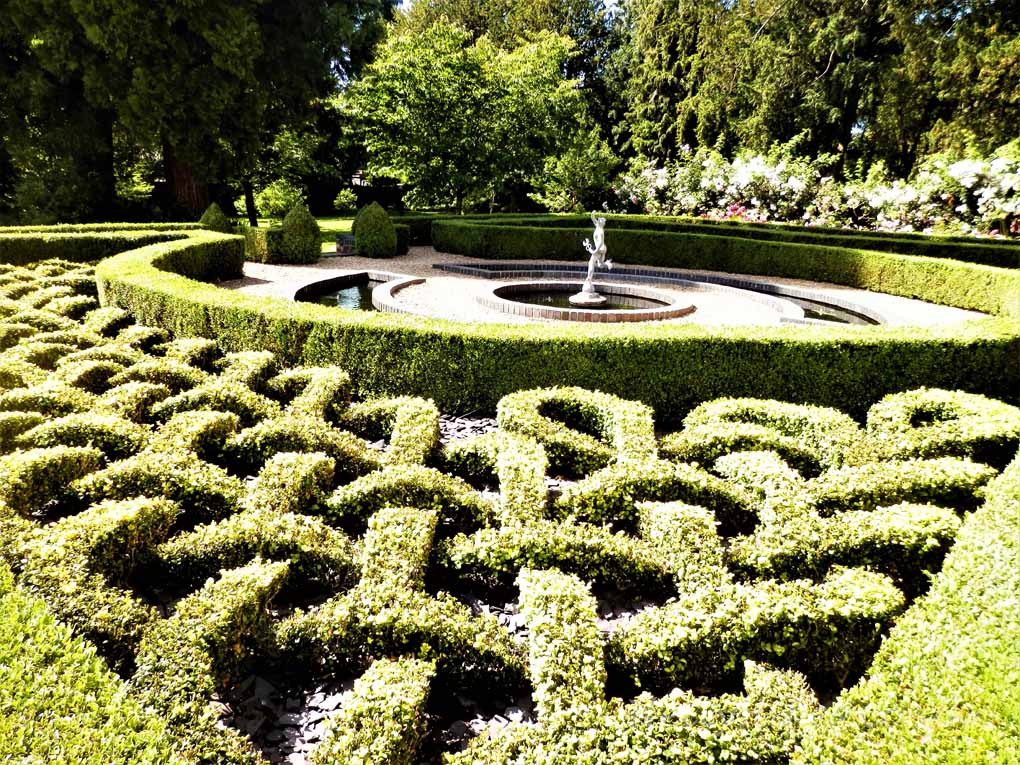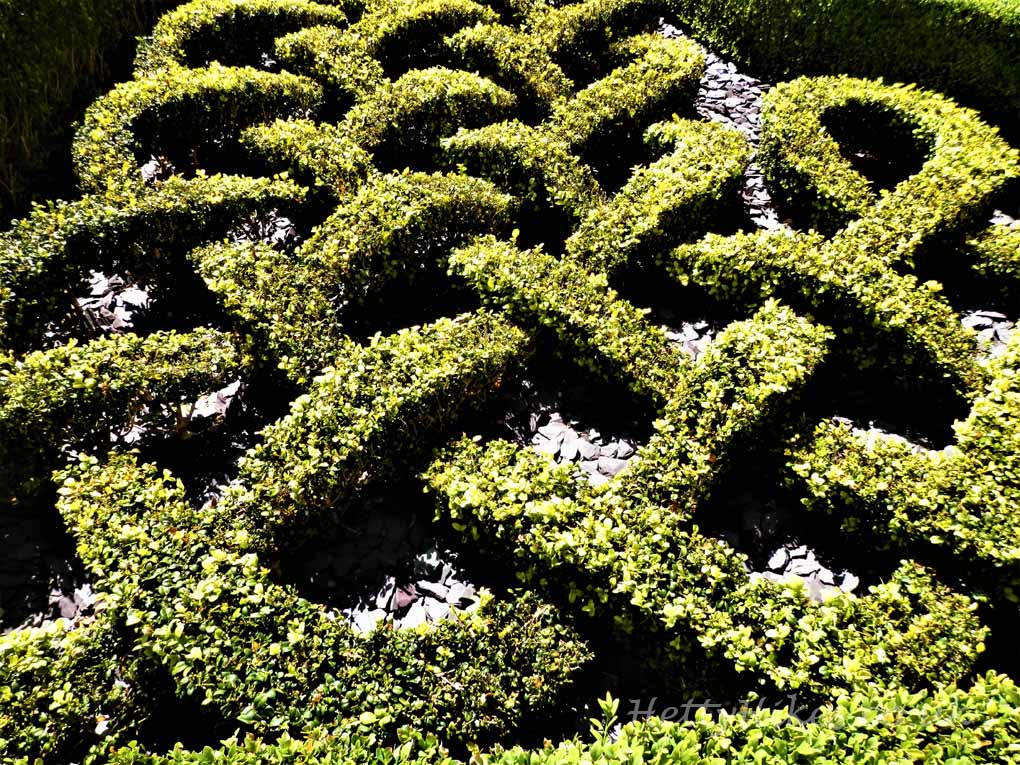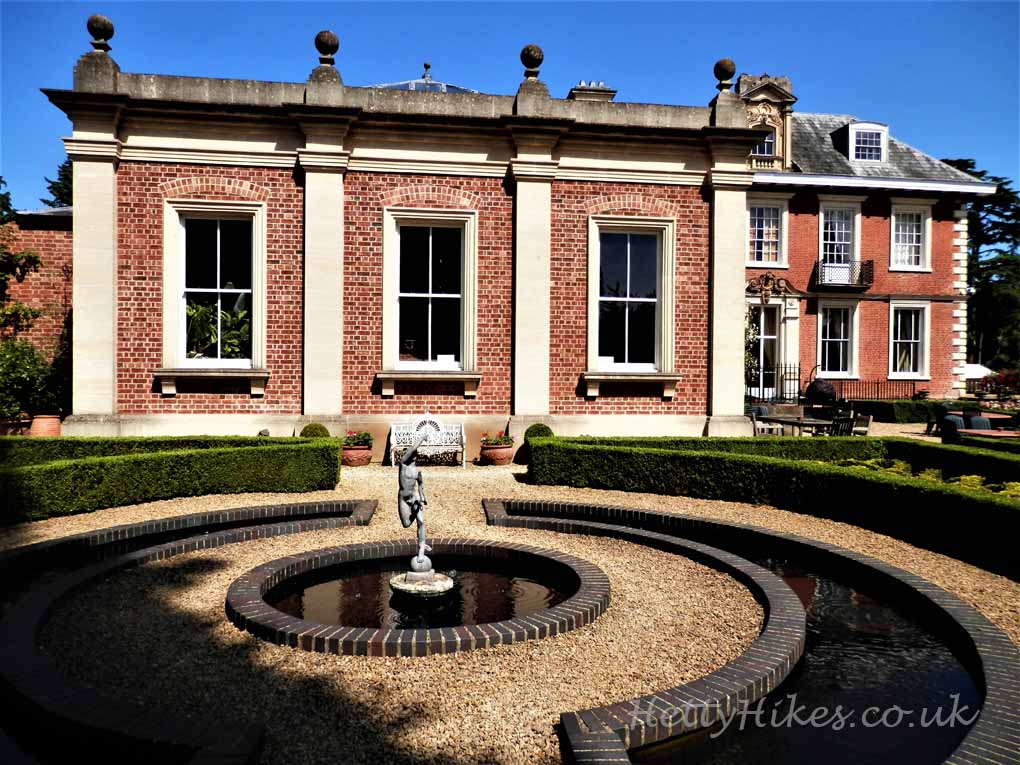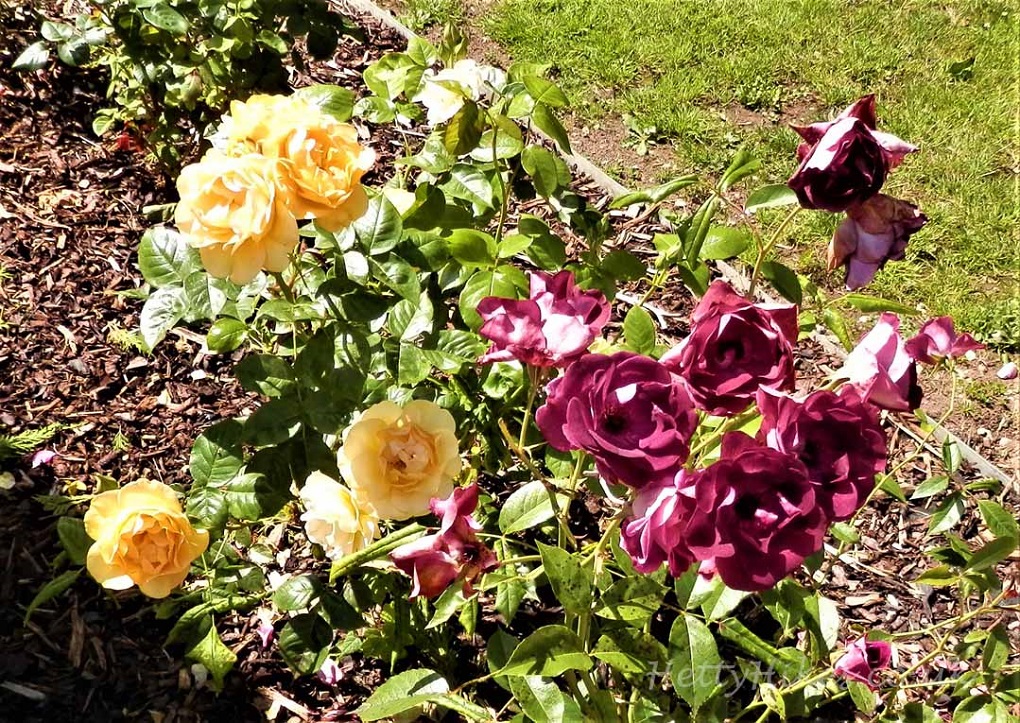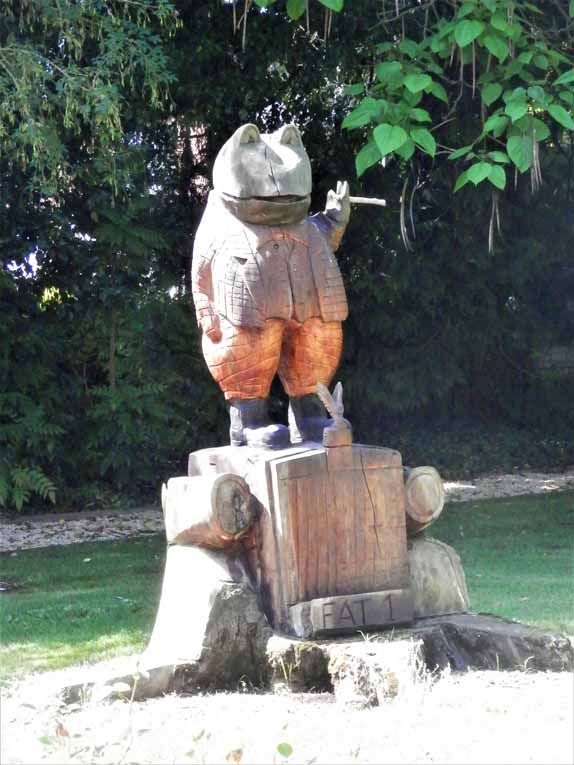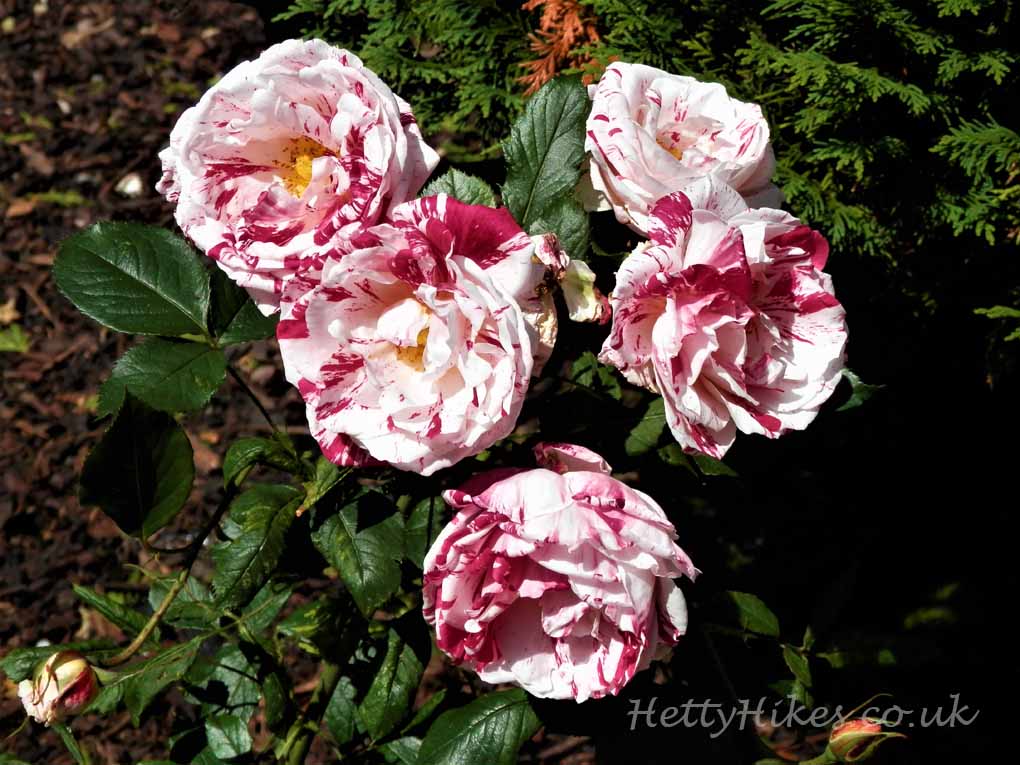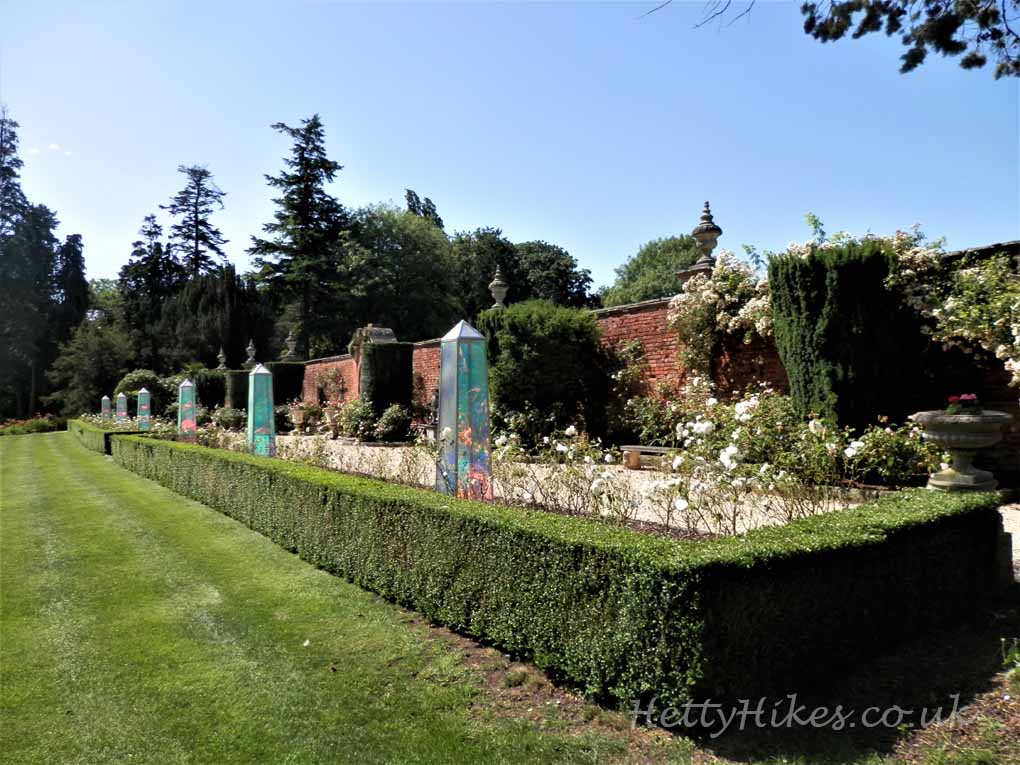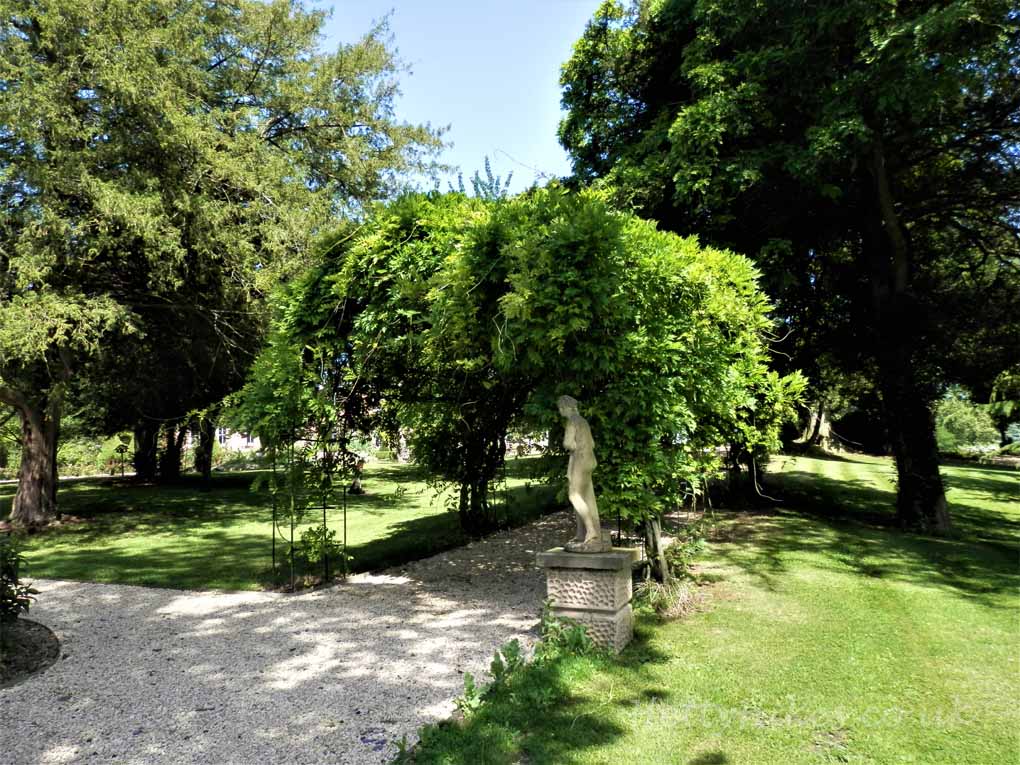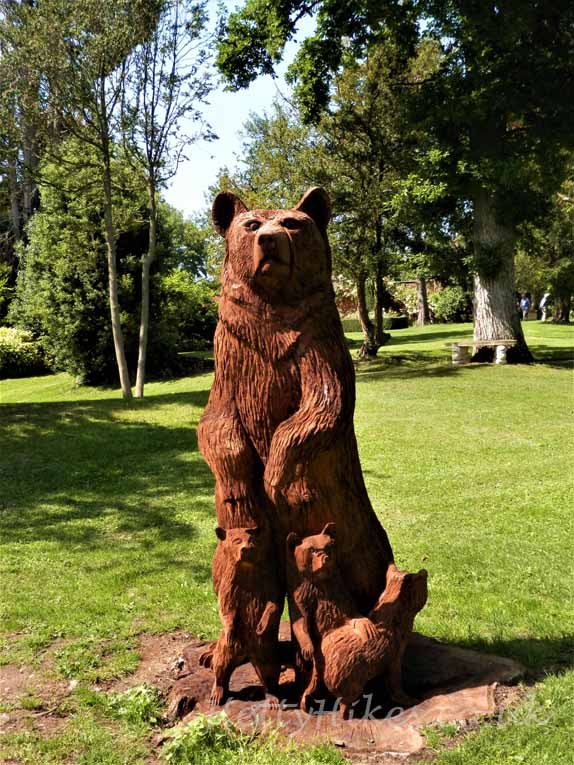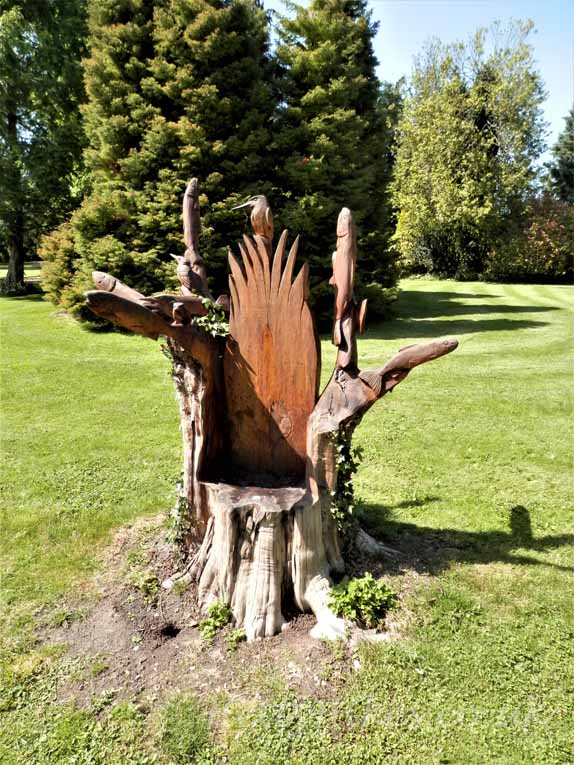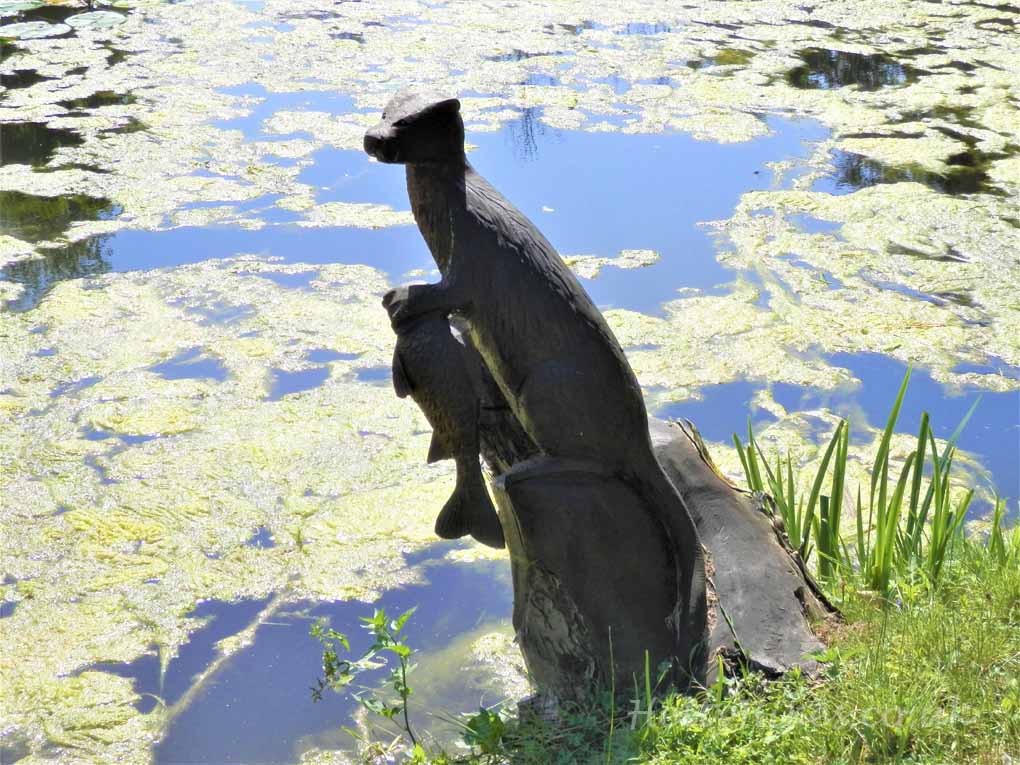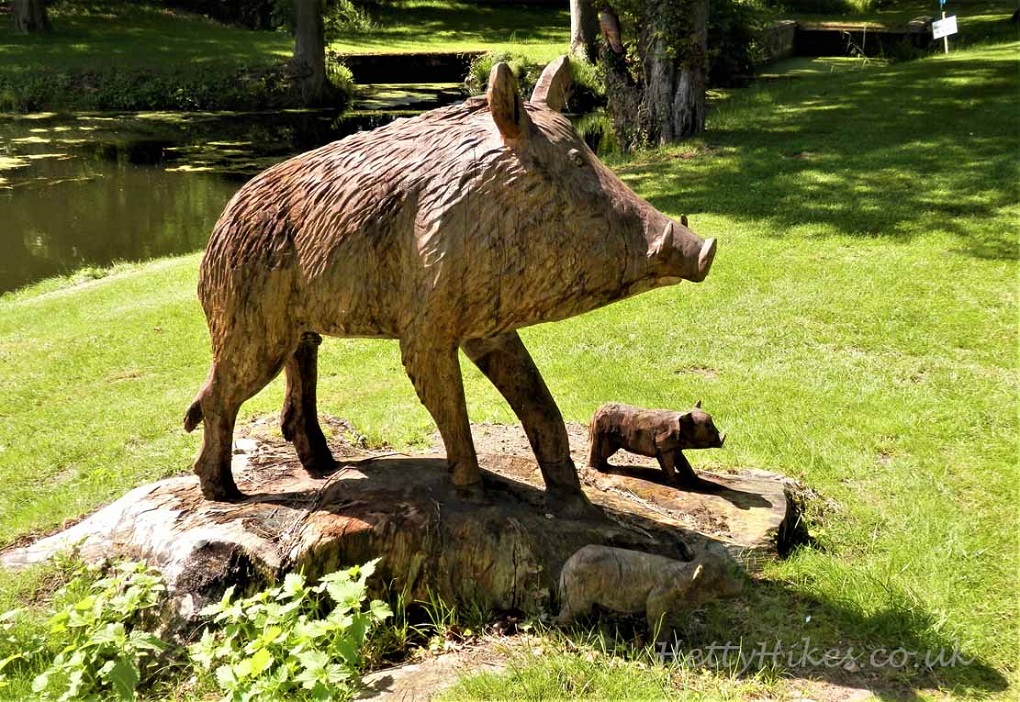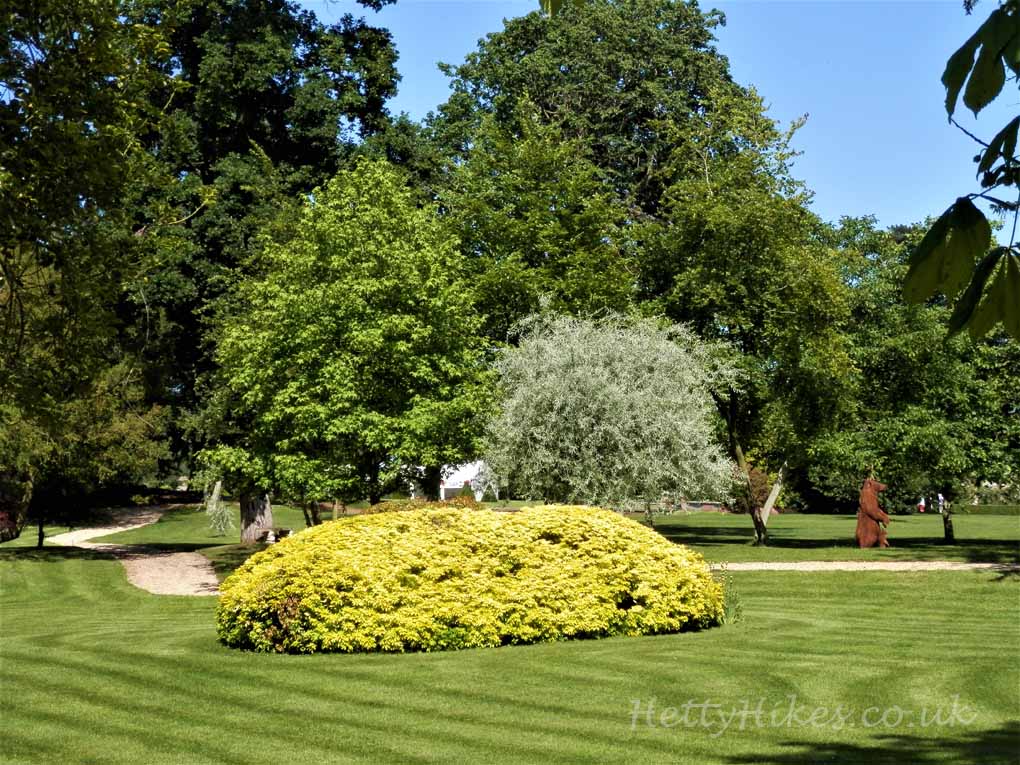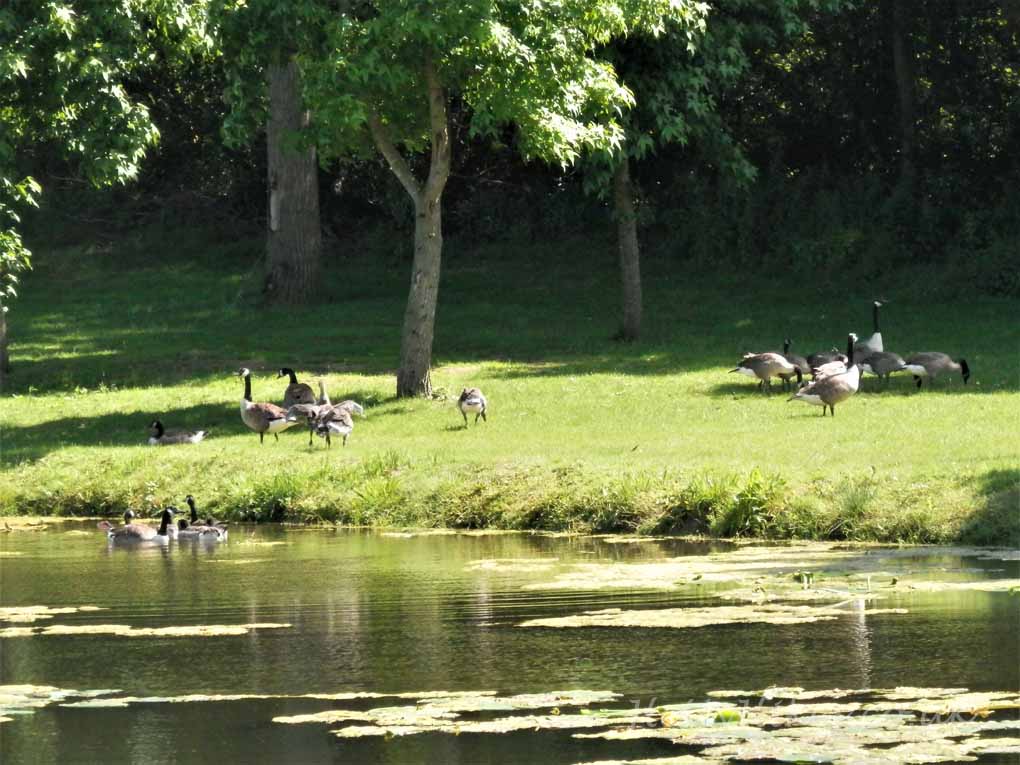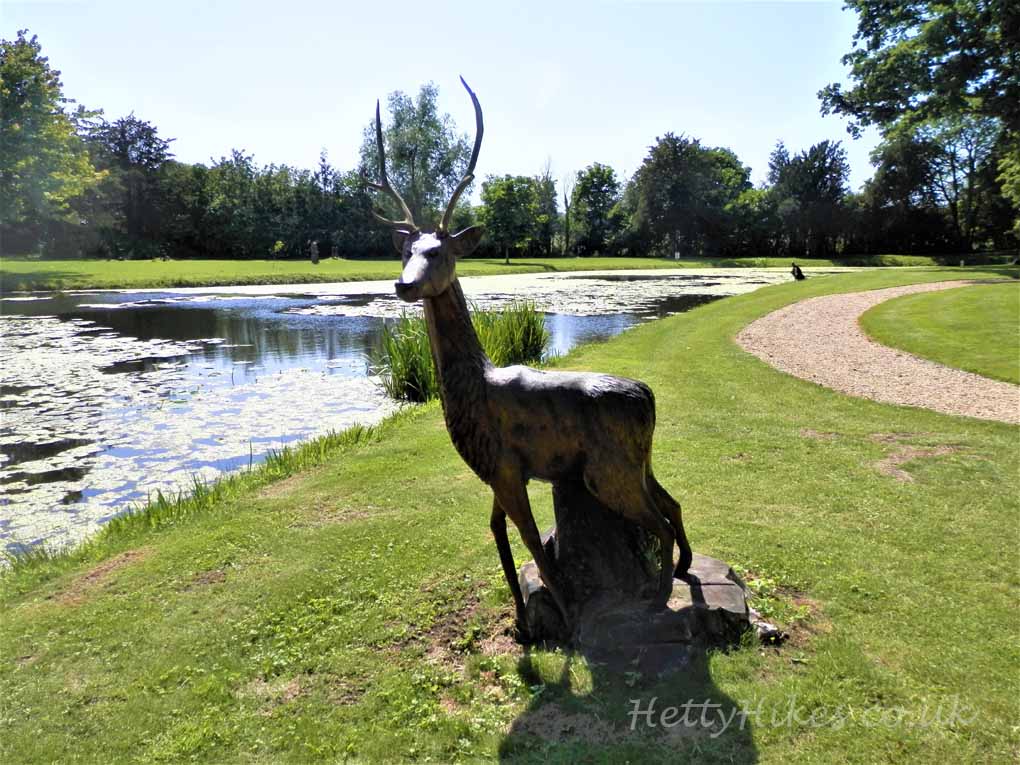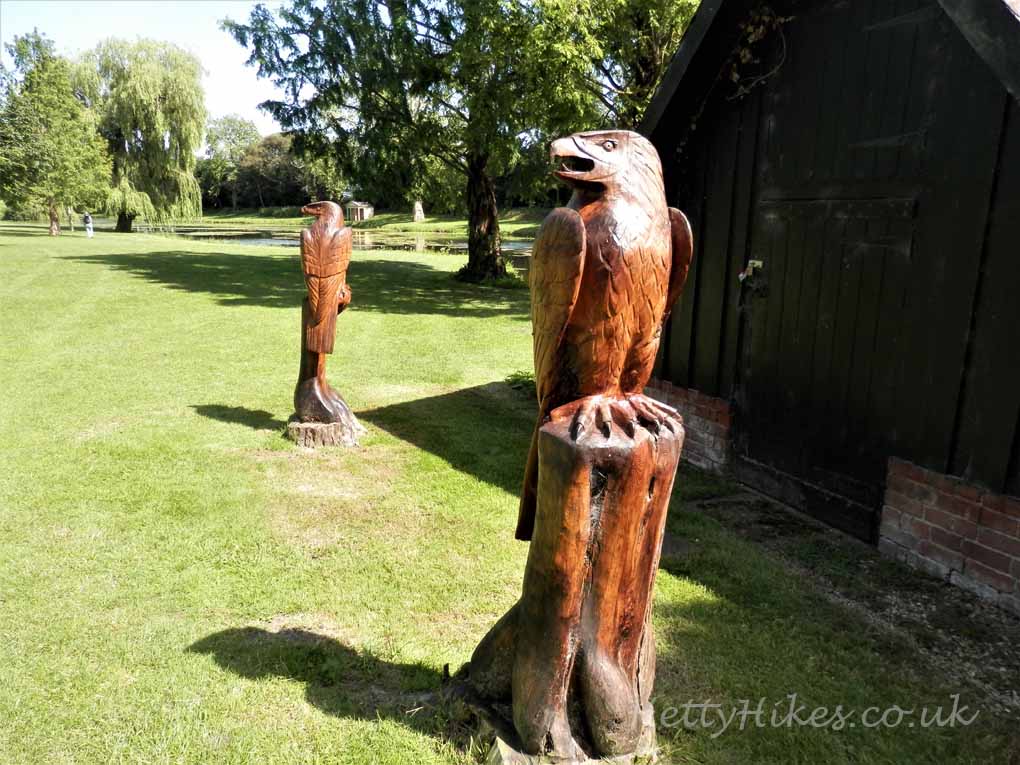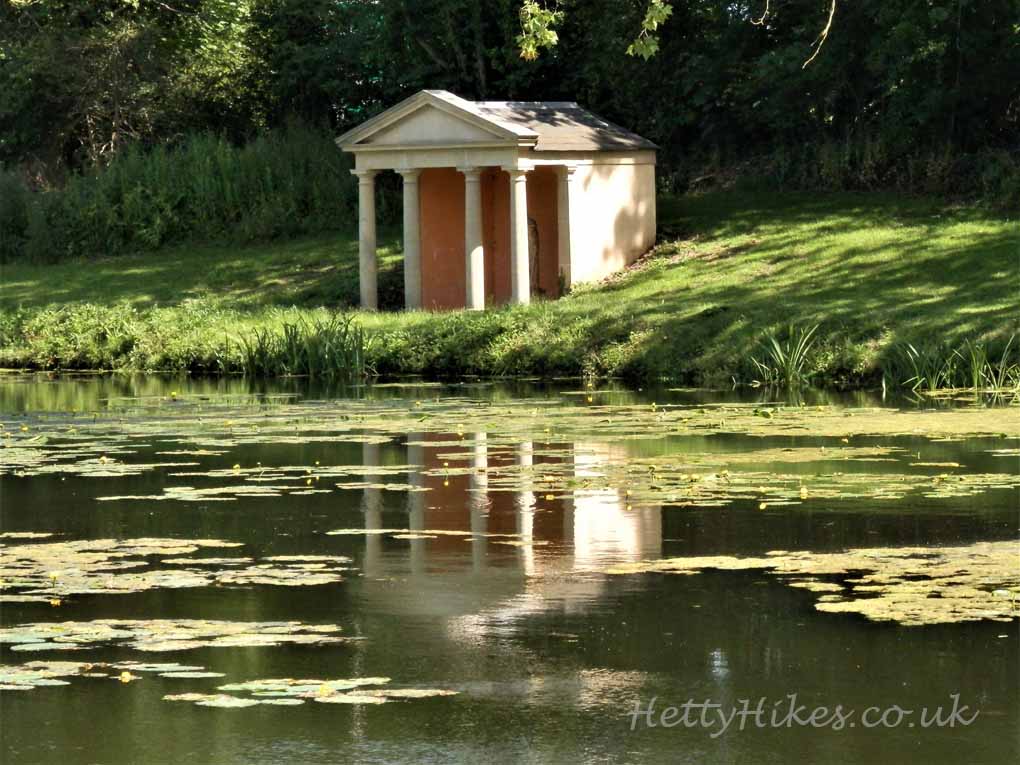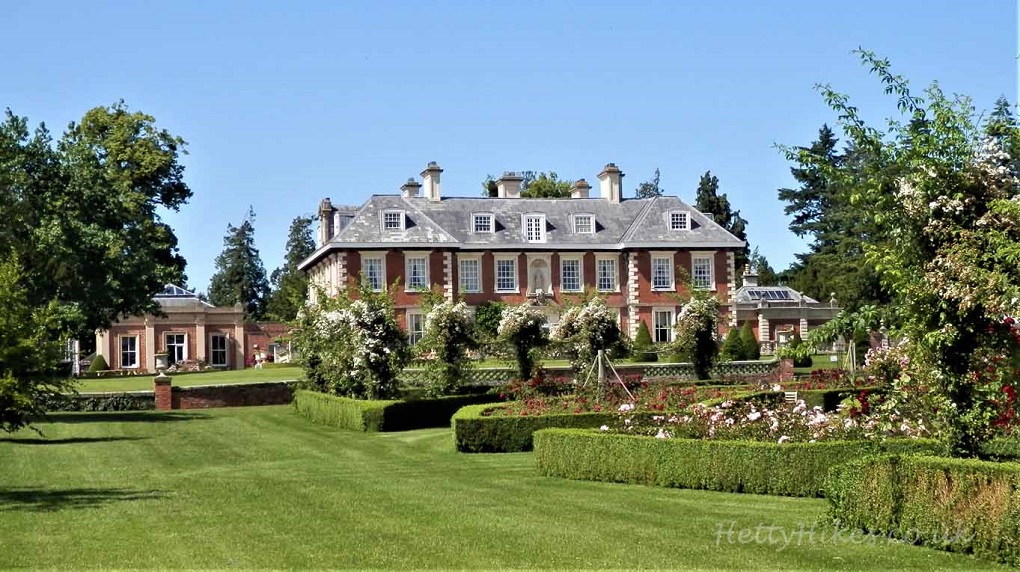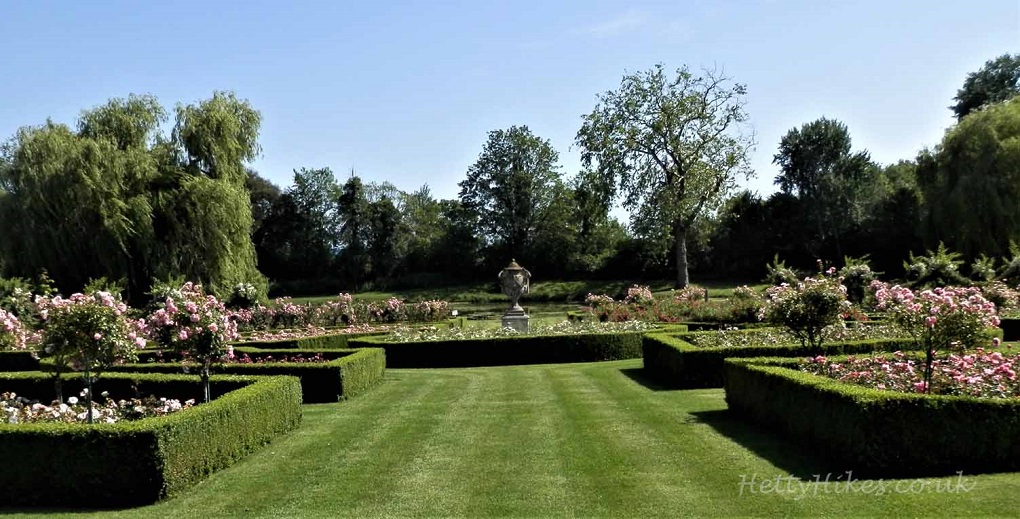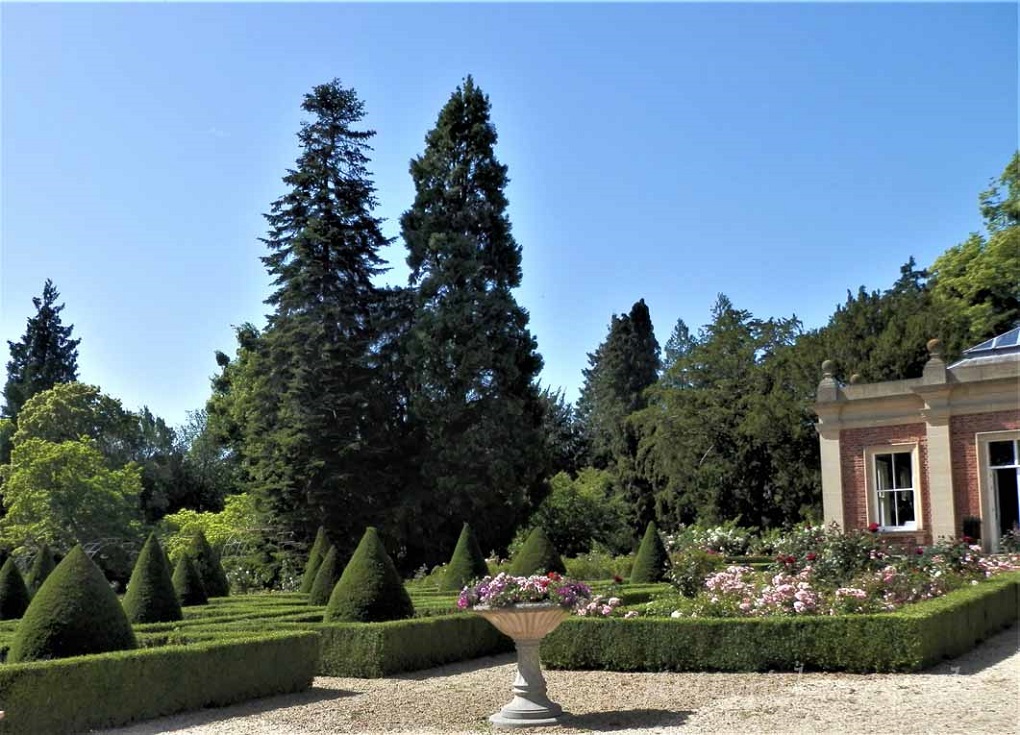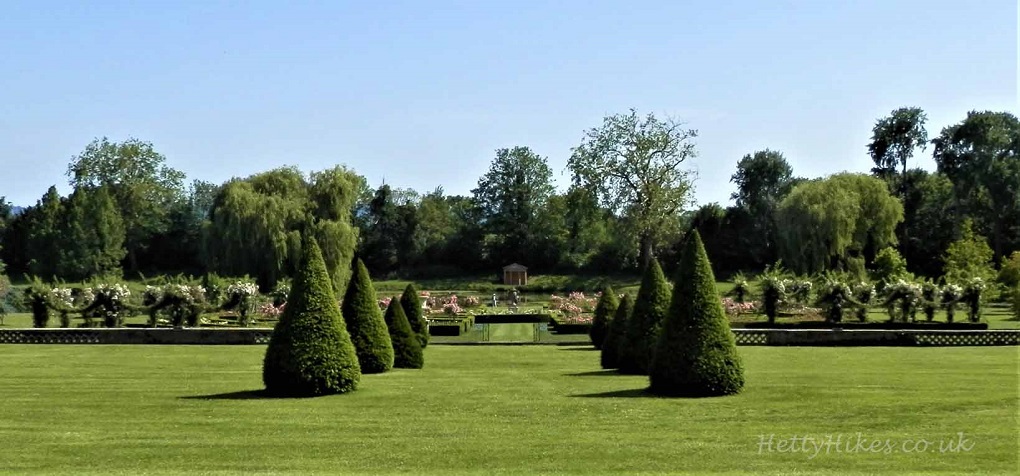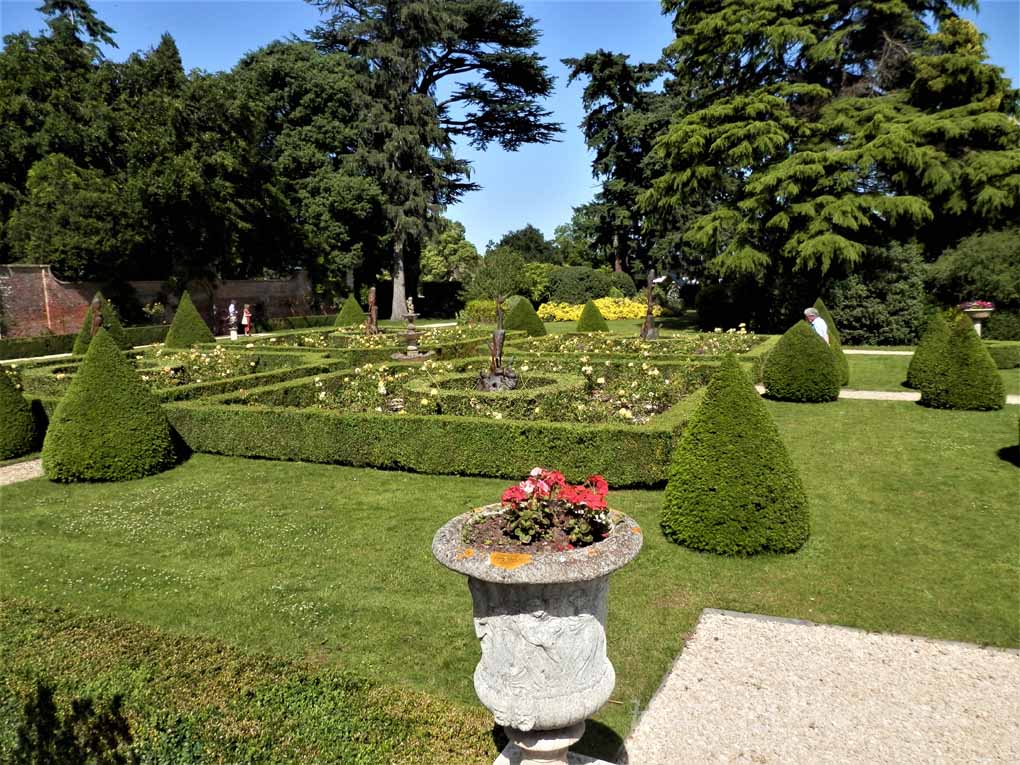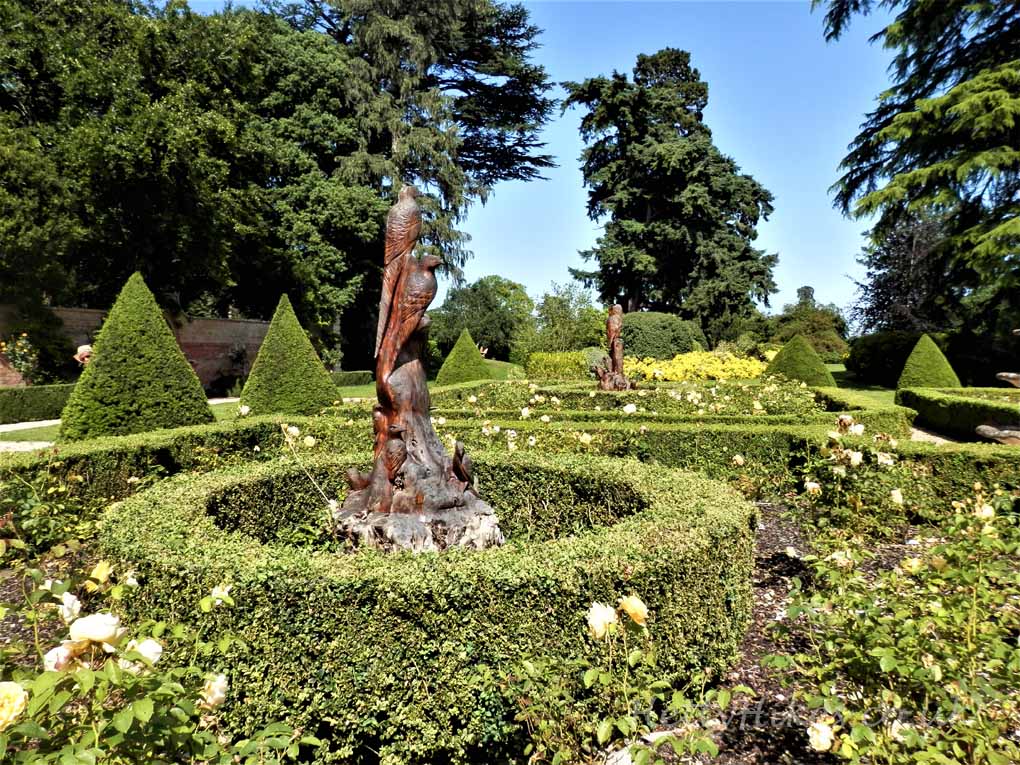 Highnam Church was built 1848-51 and its frescos were painted by Thomas Gambier Parry who owned Highnam Court.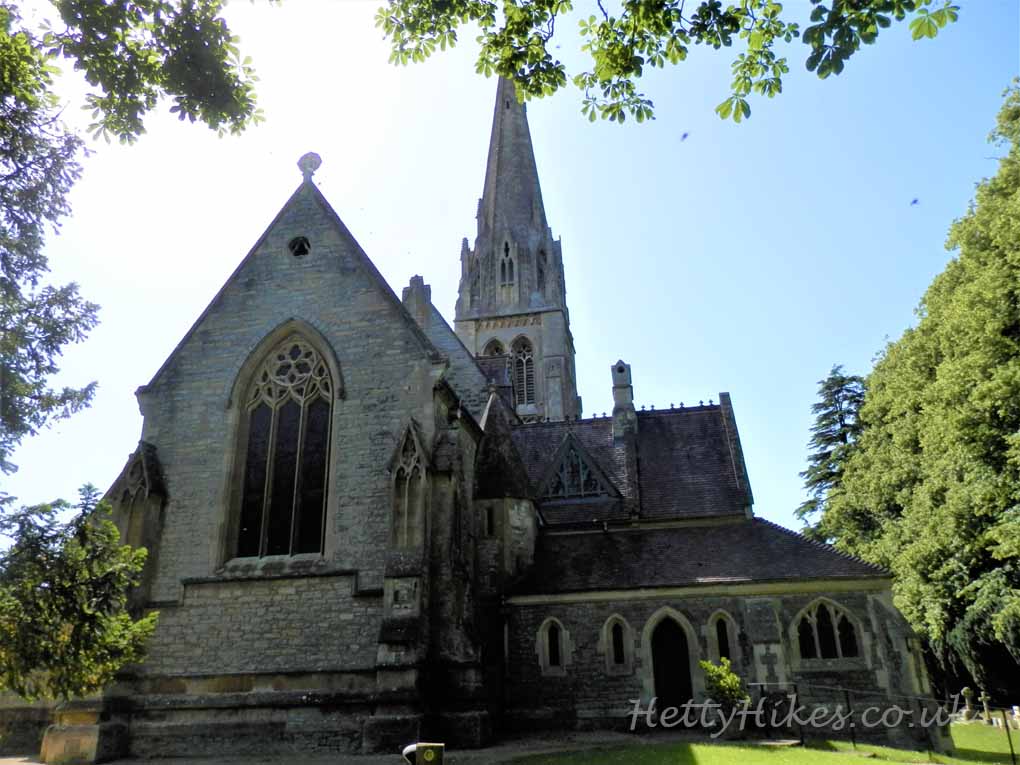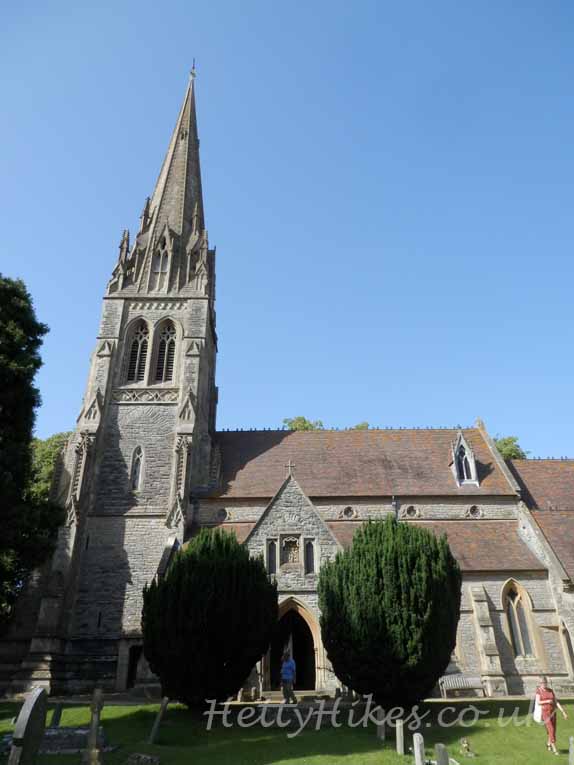 The grave of Thomas Gambier Parry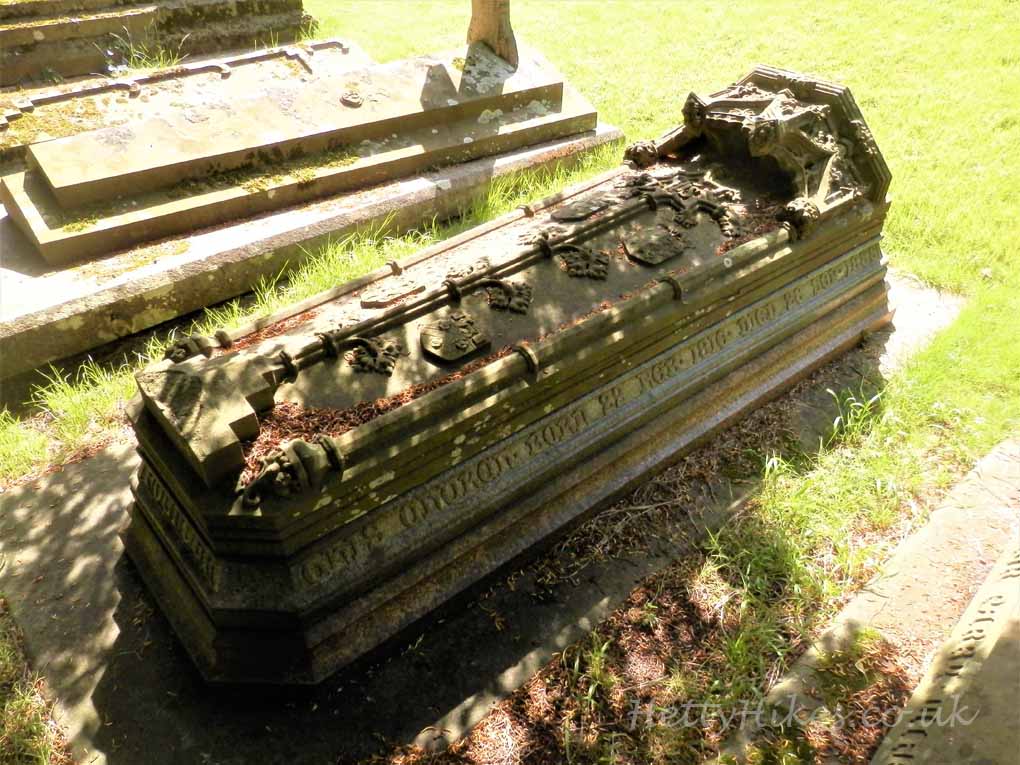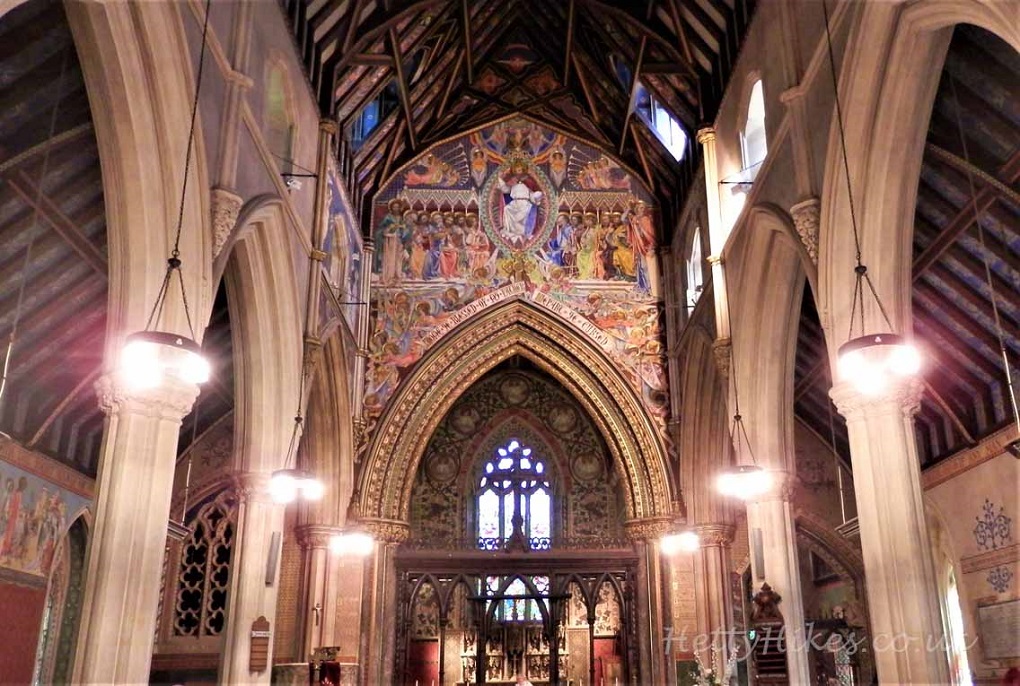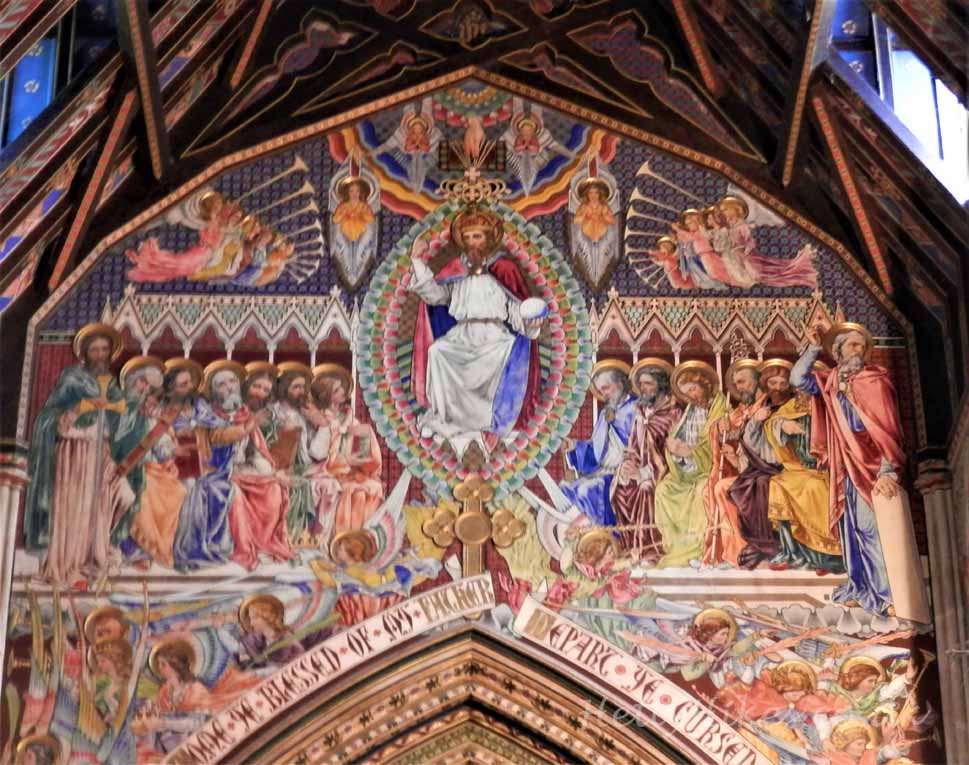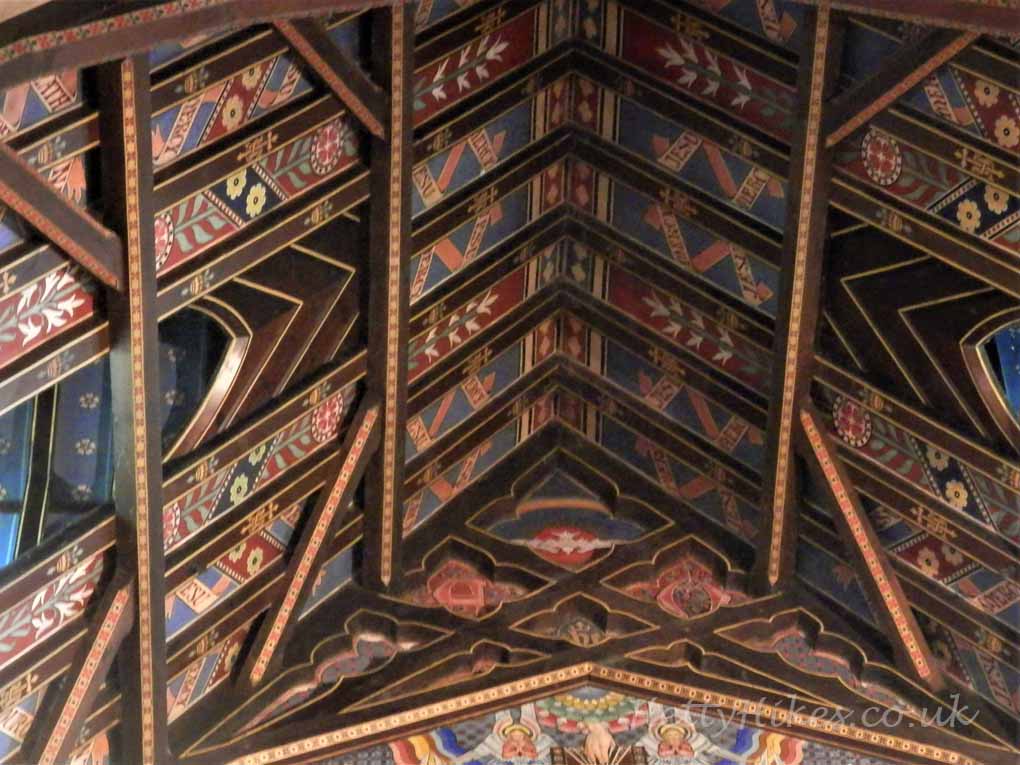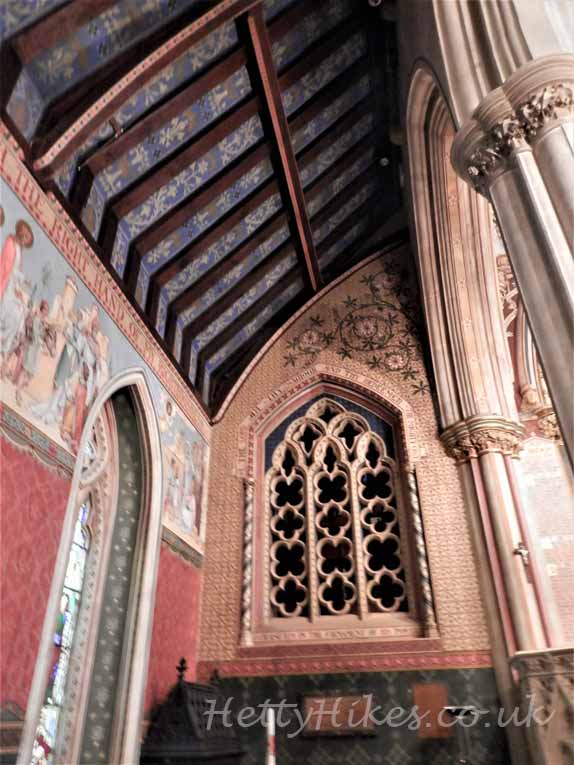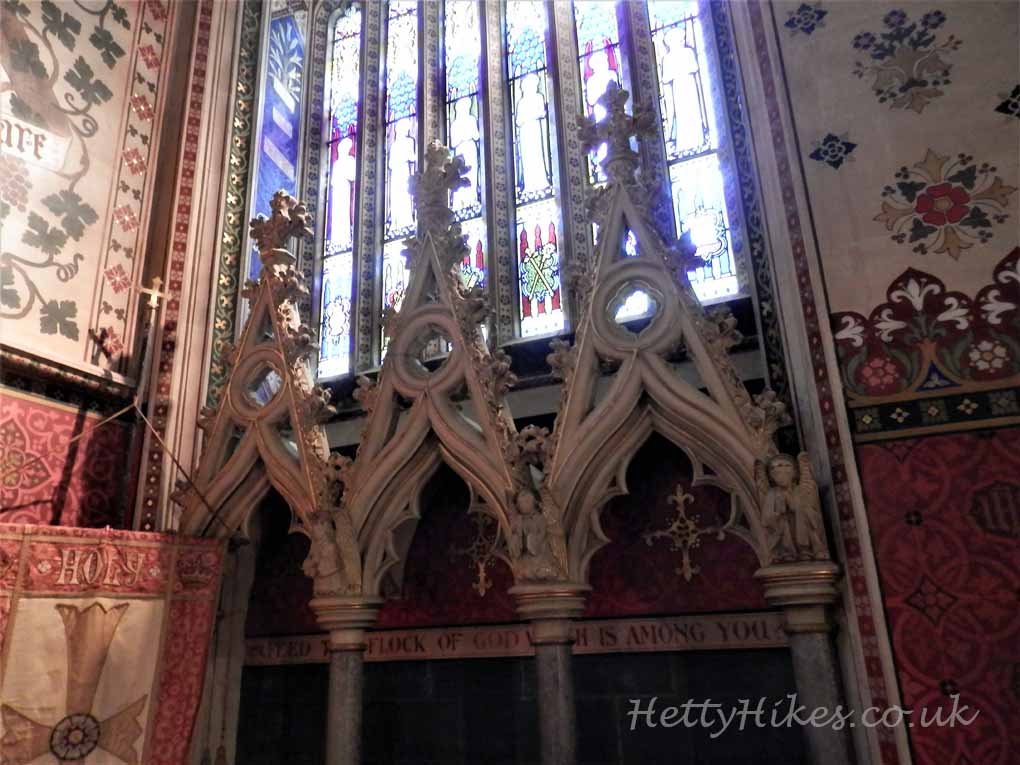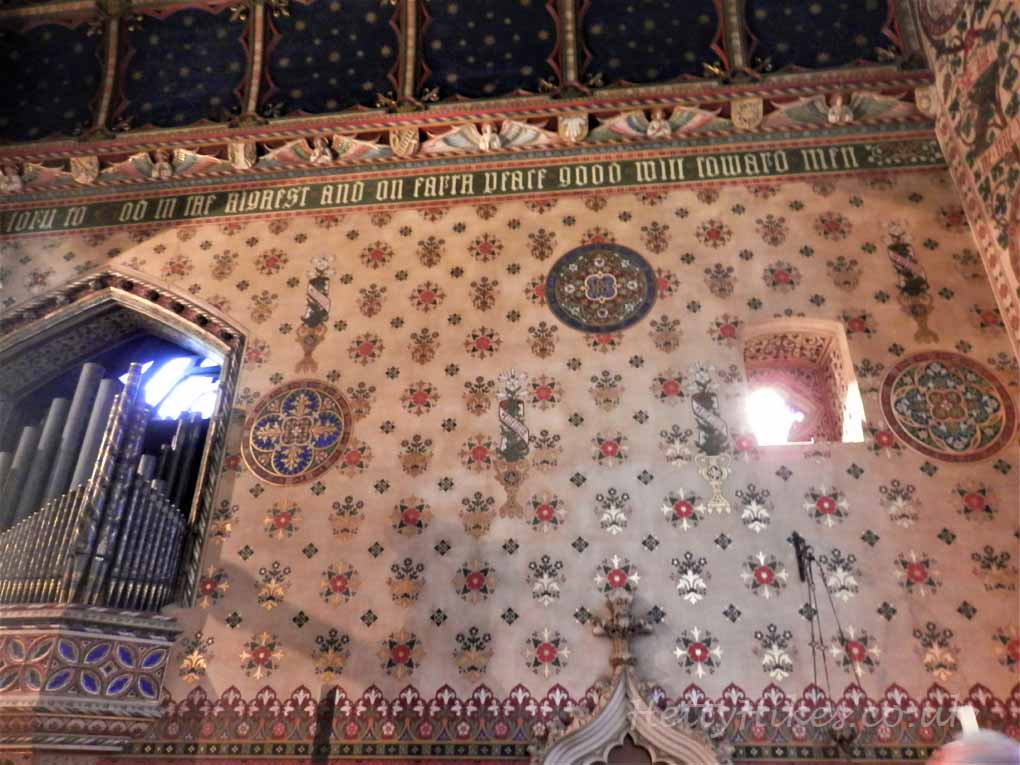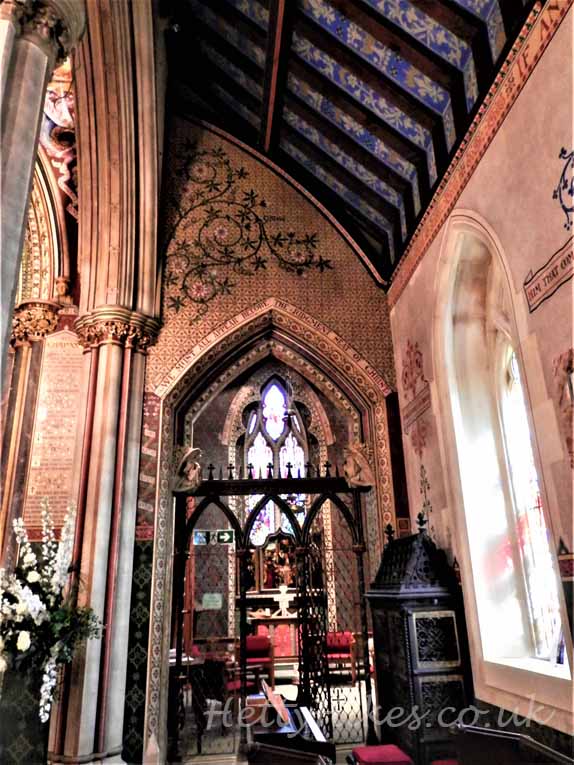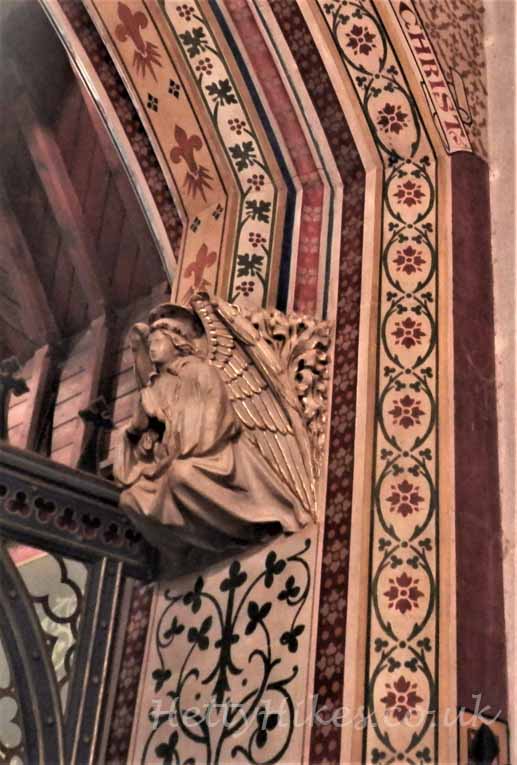 Even the radiator covers are decorated.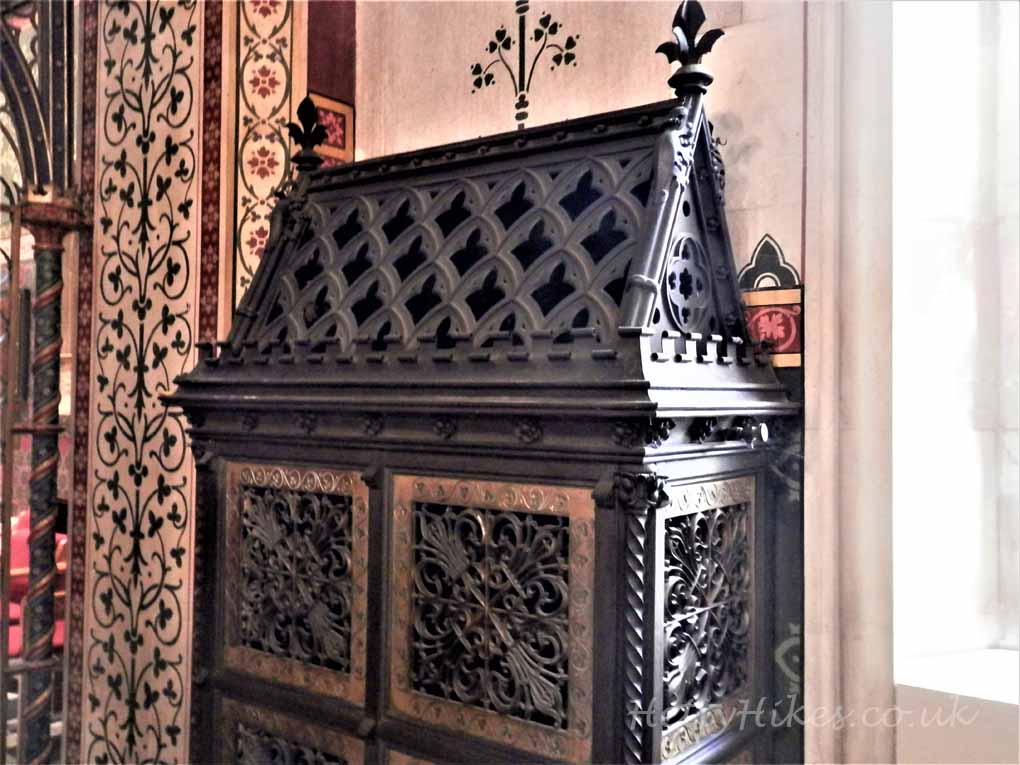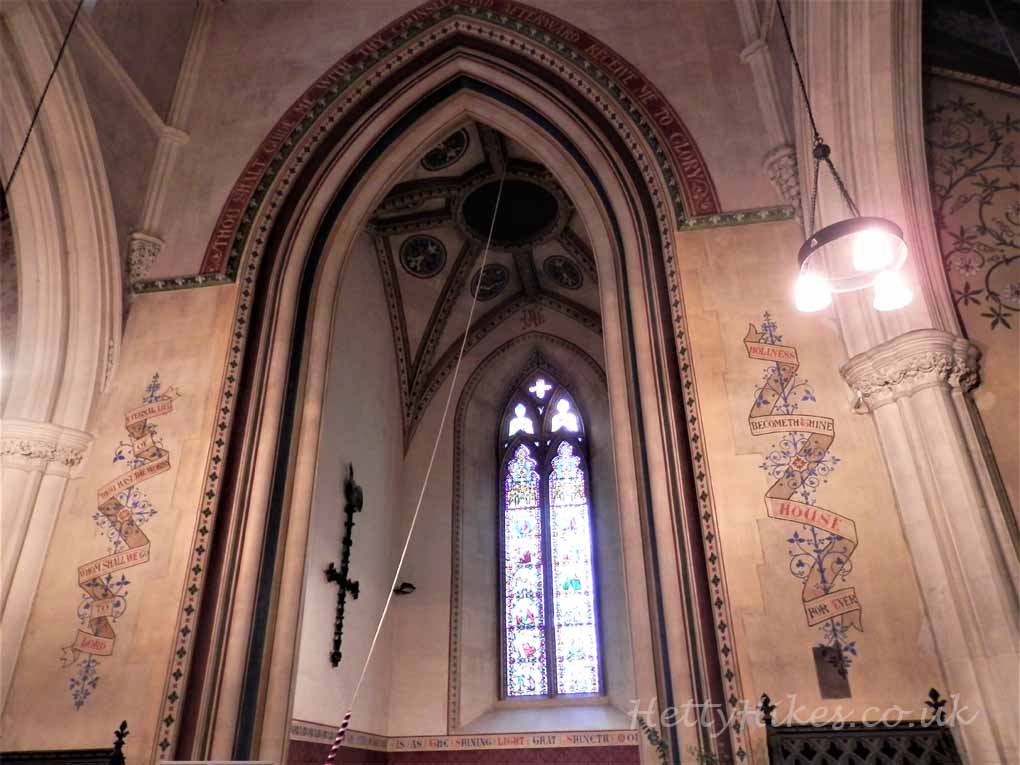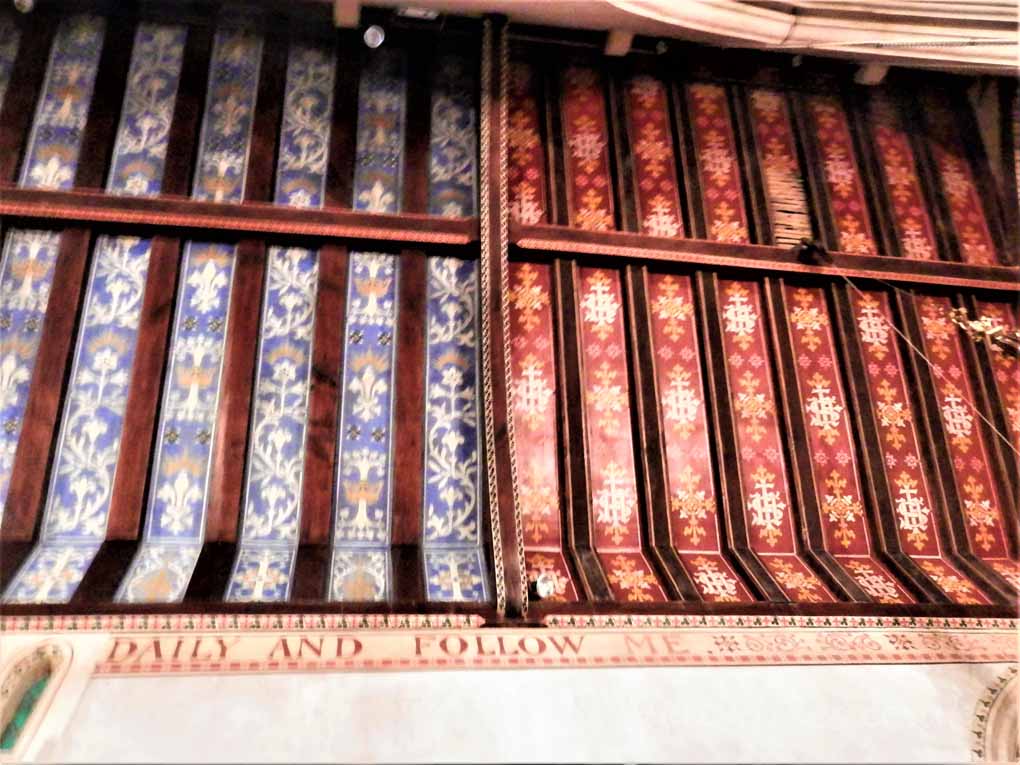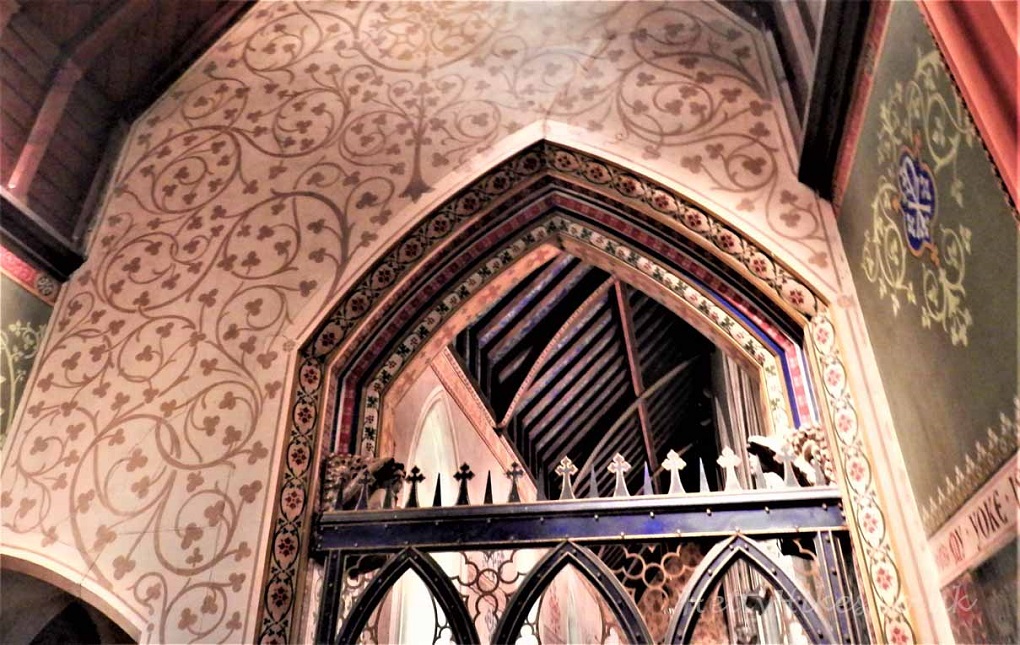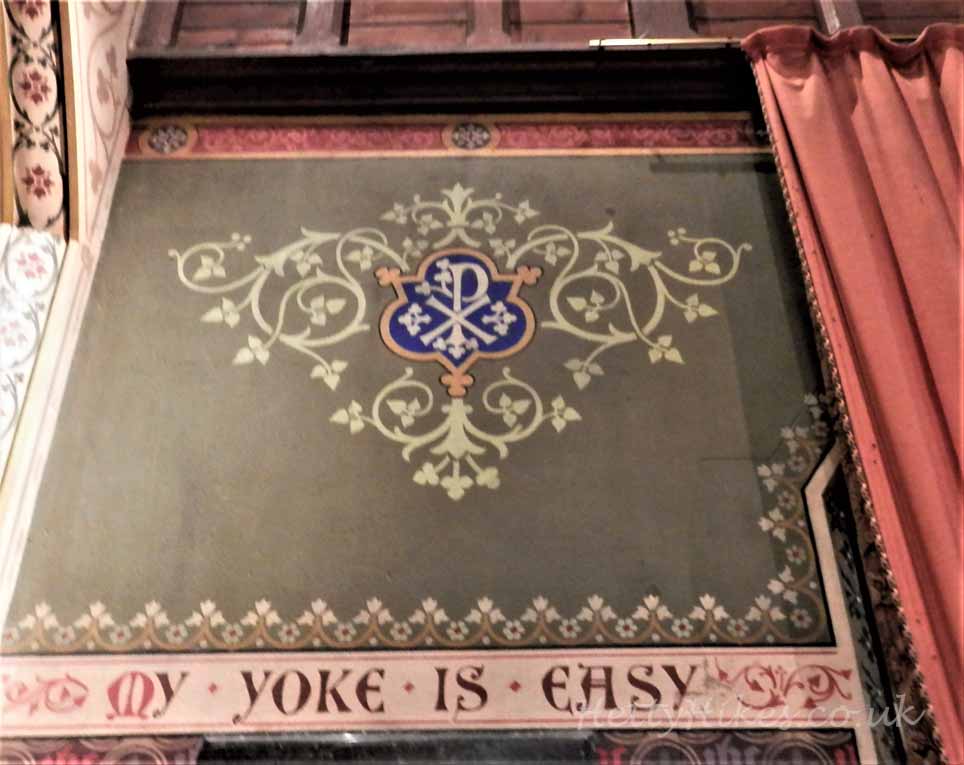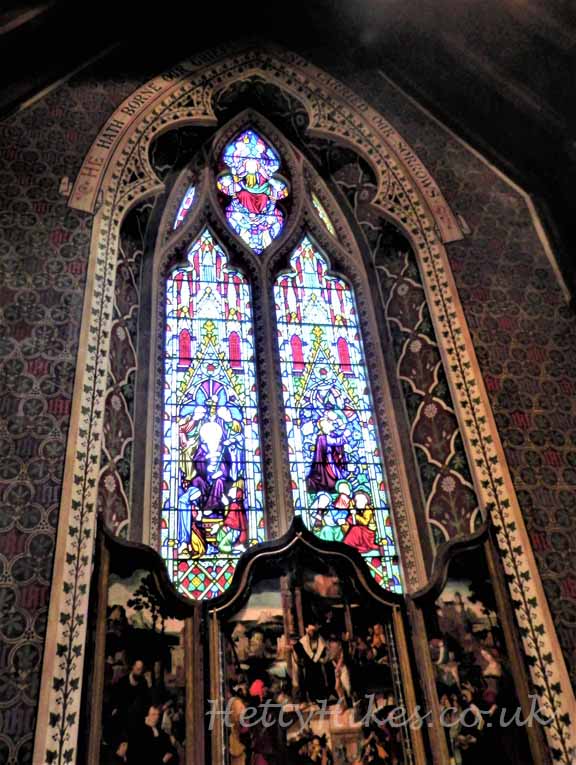 All images on the website copyright of HettyHikes.co.uk